It appears that Walt Disney World Resort has begun to create policies and safety measures to bring Guests safely back to the property. This includes updates to the transportation policies, housekeeping at resorts, and dining at the hotels and theme parks. Let's take a deeper look at the changes coming to the resorts and dining.
We'll start with Wellness Screenings, that Walt Disney World Resort Guests may be subject to. Of course, we've seen this policy in action at the Universal Orlando Resorts, so this should come at no surprise to anyone.

The next changes come in the form of Housekeeping. Disney has said that they have increased the cleaning in high-traffic areas and are wiping down surfaces that are commonly used. In your room, you'll find extra linens, individually wrapped glassware, and double cased pillows. During your stay, Guests will receive a light cleaning service every other day, which you can opt out of. For DVC Members, you'll receive service on the 4th and 8th days of your stay, which you can decline.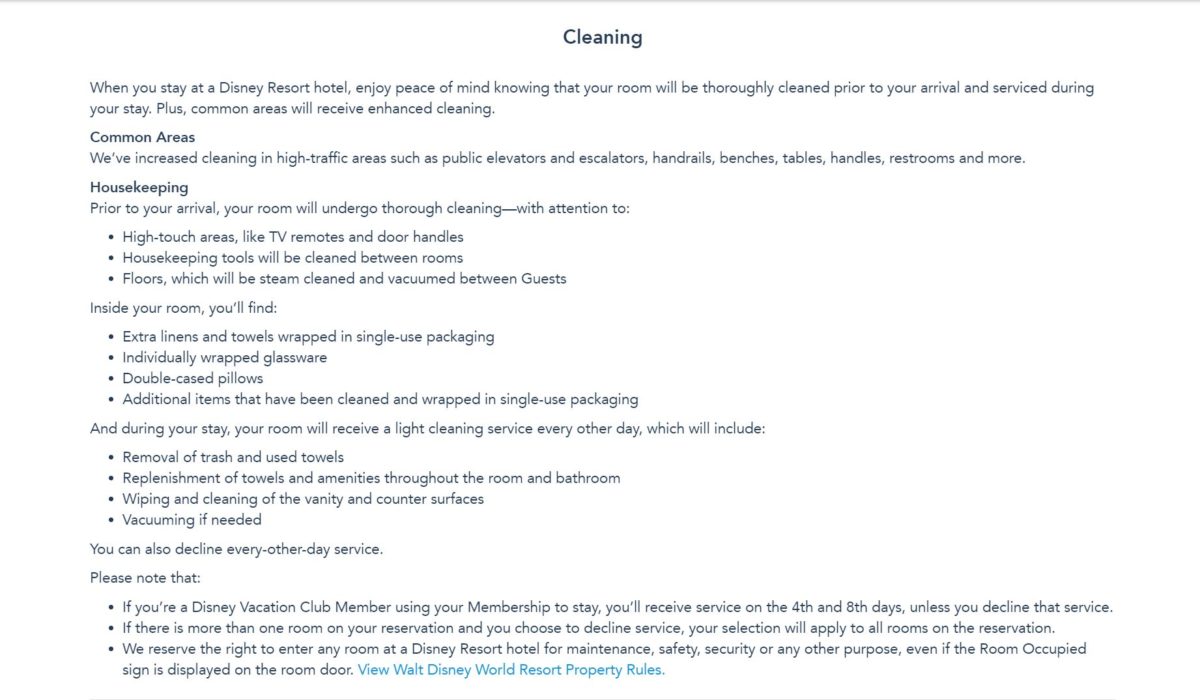 Resort services has also changed, with Bell Services only delivering luggage to rooms (they no longer can escort Guests.) Club level service and in-room celebrations will be unavailable, as well as shipping services. You may receive deliveries if you are in the room, only. Also, dry cleaning and valet laundry will be unavailable, with self-service laundry still operating.

With dining, a confirmed dining reservation (if you're a day Guest) will be needed. Disney also released what character dining, like at Topolino's Terrace, will look like and you can view that policy here.

Of course, follow along with us here at WDWNT as we continue to cover the openings of Disney Parks and Resorts across the world.