Disney Springs reopened its doors to Guests on May 20th, following its lengthy closure due to COVID-19. As the first site on Walt Disney World property to reopen following the pandemic, it could essentially be seen to be the pioneer location to trail all the new health and safety precautions put in place to ensure the continued safety of both Guests and Cast Members. For example, the new contactless security and bag check testing that began today at Disney Springs Lime Garage.
Following a recent visit, we received a survey sent through to us via email, with a selection of multiple-choice questions asking us about our visit. Let's take a look through it together…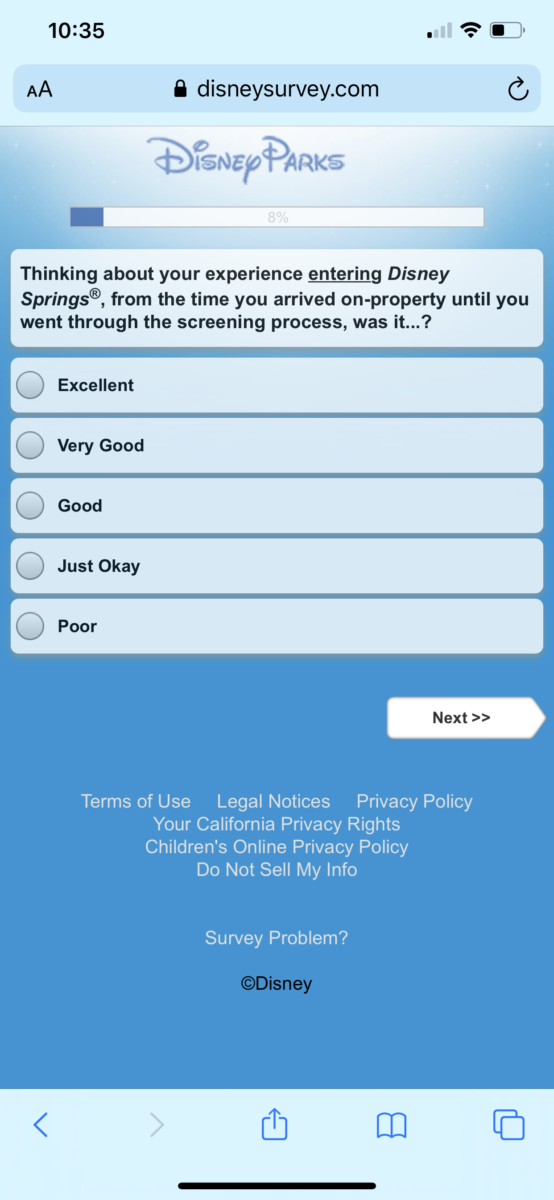 The first few questions mention the arrival experience at Disney Springs, which now features a temperature screening check system completely new to the resort.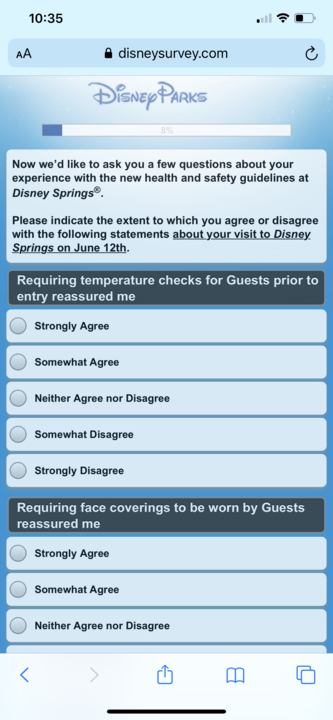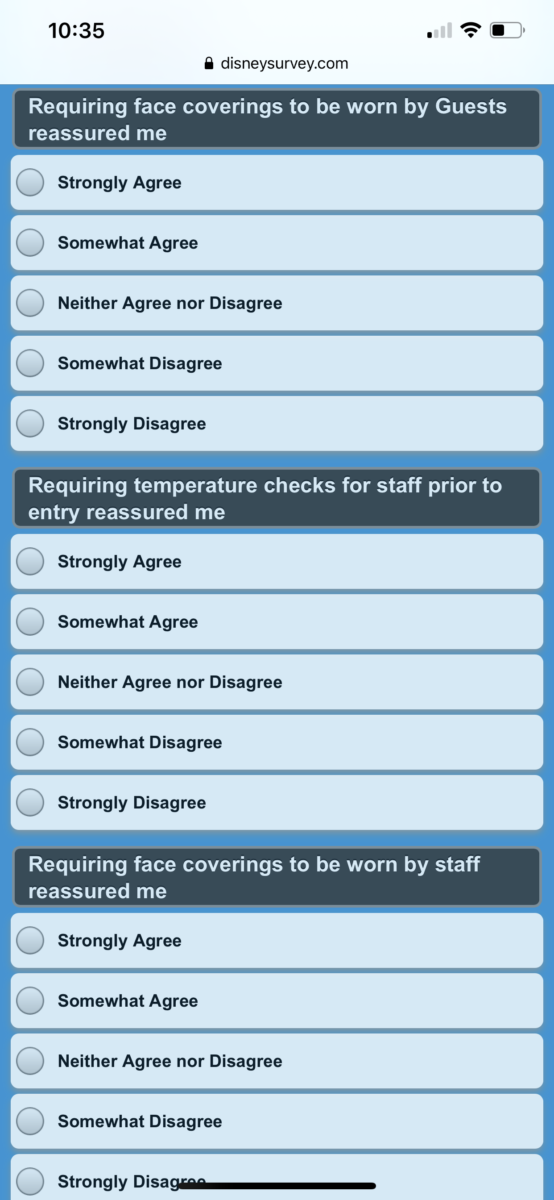 Face coverings are another of the mandatory requirements for all Guests and Cast Members visiting Disney Springs. These coverings have proved somewhat controversial and complained-about since the requirement was specified by the resort.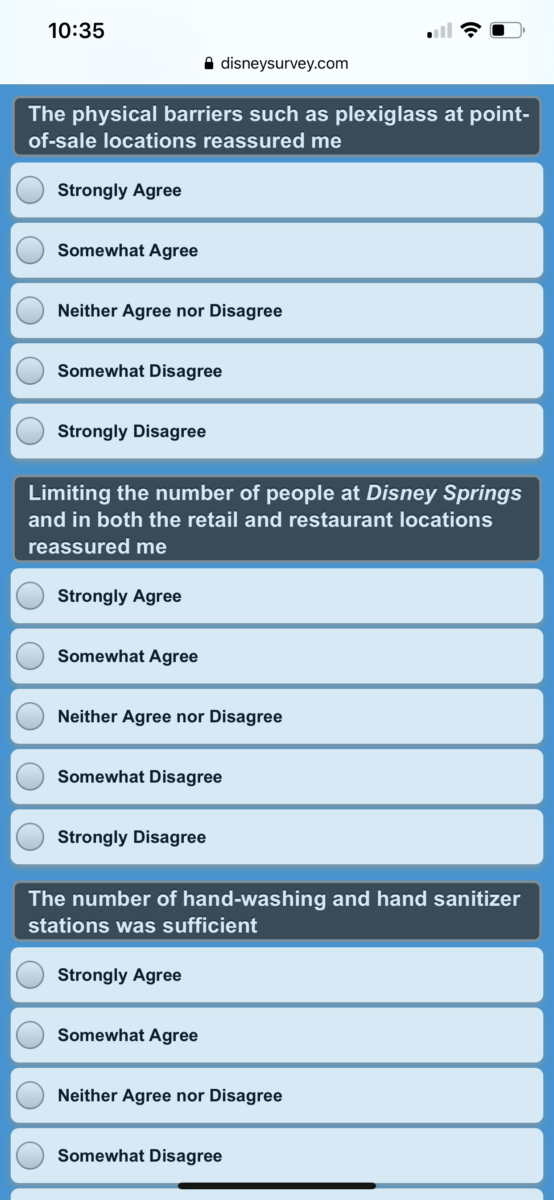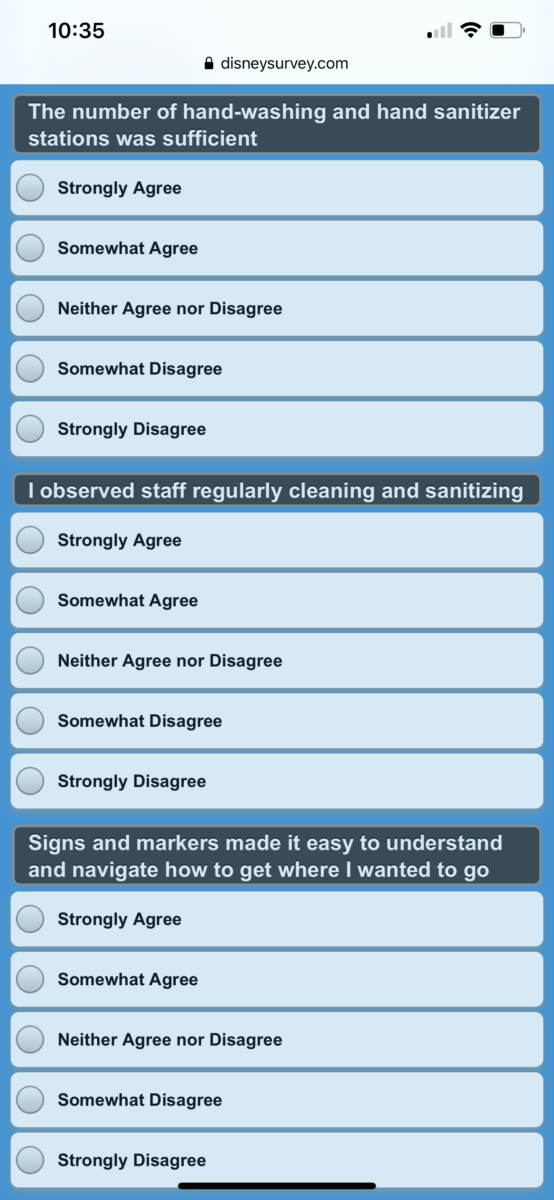 Floor markers prompting social distancing and signage reminding of proper conduct can be found all-over Disney Springs, including inside all of the shops and dining locations.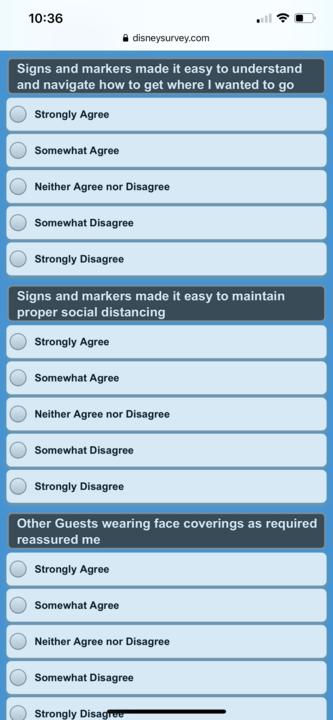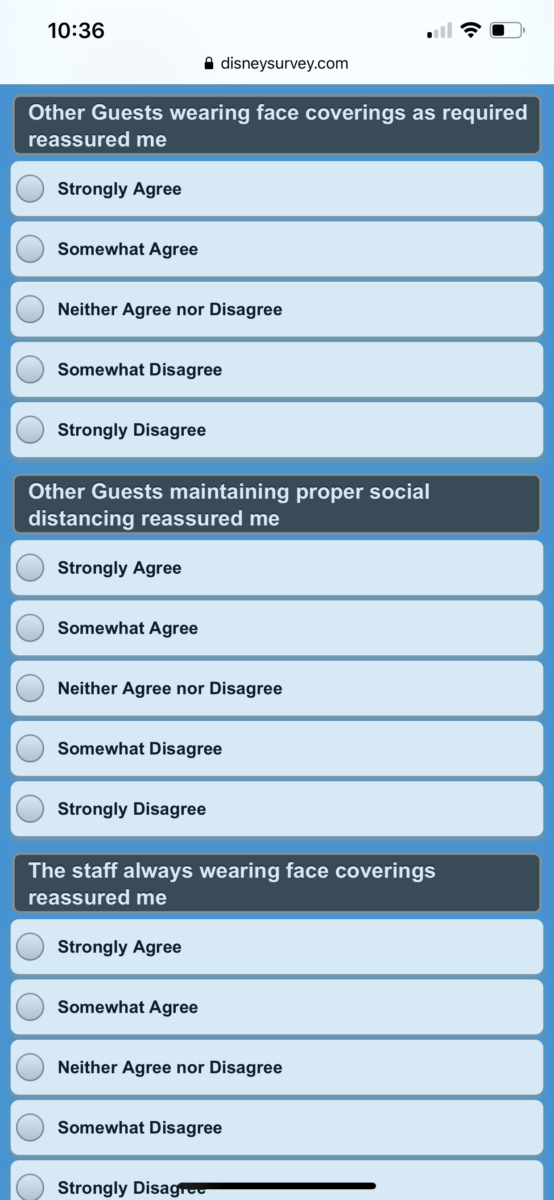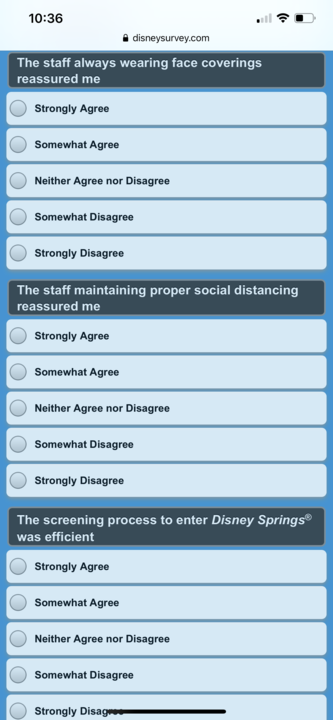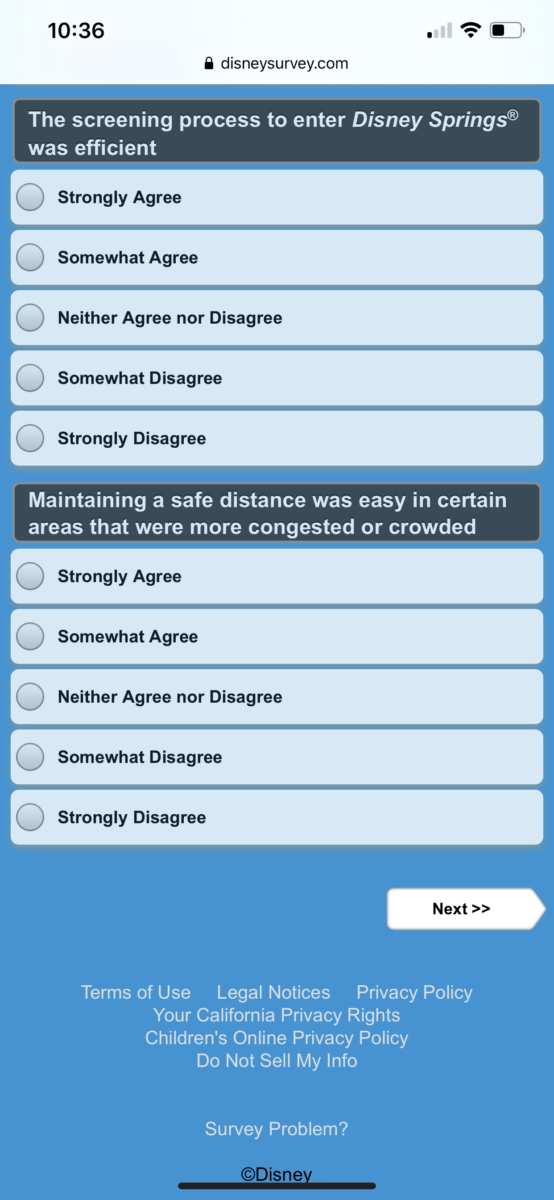 This question regarding crowding reminds us of the second phase of store reopenings which took place on May 27th, a week after the initial reopening of Disney Springs. On this date, stores including World of Disney reopened, and although a virtual queue system was used to help manage crowds, those first-day queues stretched for ages around the site.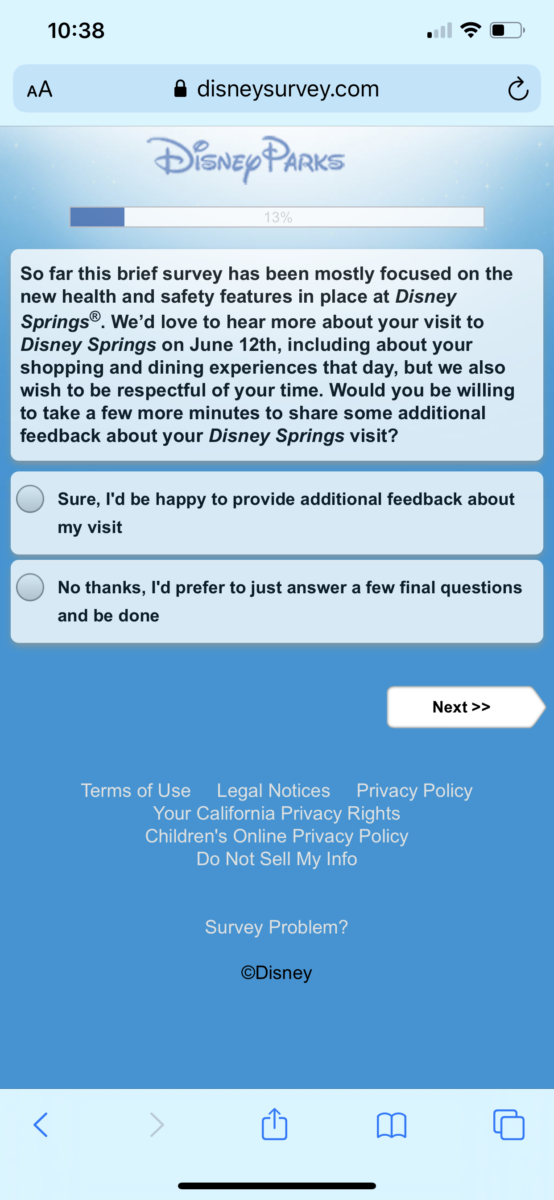 We can assume that the guest feedback collected from these surveys will be instrumental in helping Walt Disney World prepare for the next stage in its post-COVID-19 strategy, which includes the phased reopening of parks and resorts beginning July 11th.
Have you received a survey like this one following your recent trip to Disney Springs? What did you have to say about your visit?