Although Disney Springs began its phased reopening back on May 20th, we have been longing to feel that sweet sugar rush once again, one that can only be achieved by visiting a classic Disney Springs store. Where might that place be? Goofy's Candy Co. of course! The store finally reopened at the Disney Springs Marketplace today, and it's good to be back.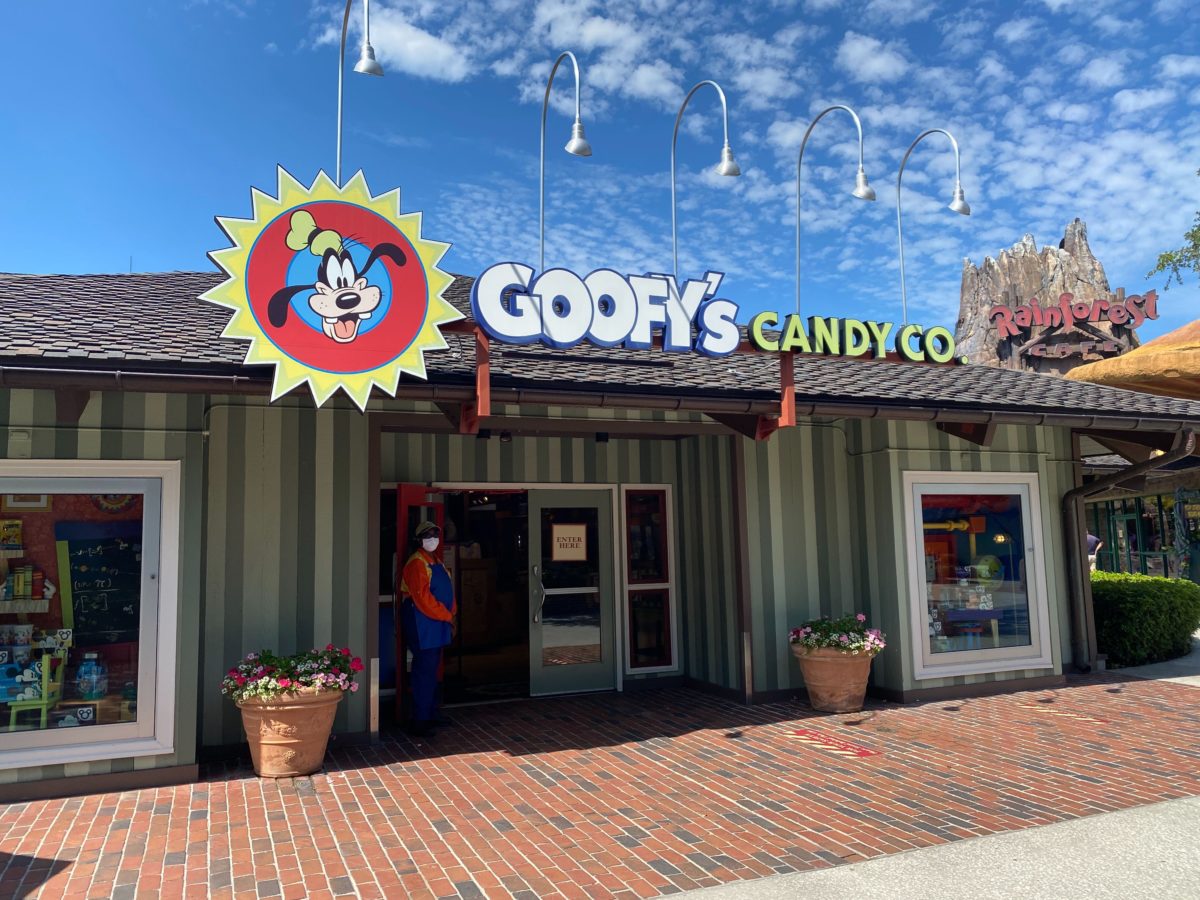 At the entrance to the store, a friendly cast member is available to welcome guests.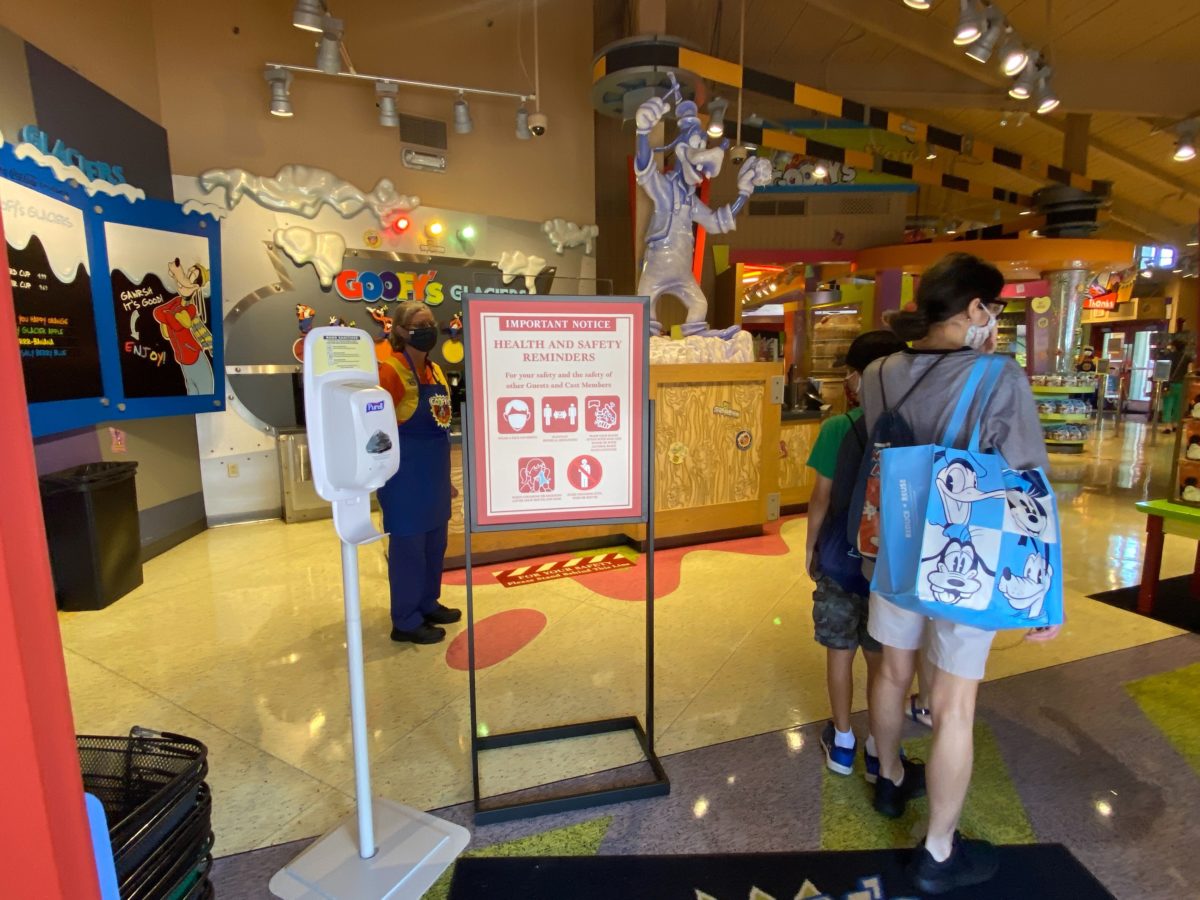 Going in, not only are we greeted by that amazing statue of Goofy, but also by the ever-present Purell hand sanitizer dispenser and a bold sign reminding guests about health and safety precautions.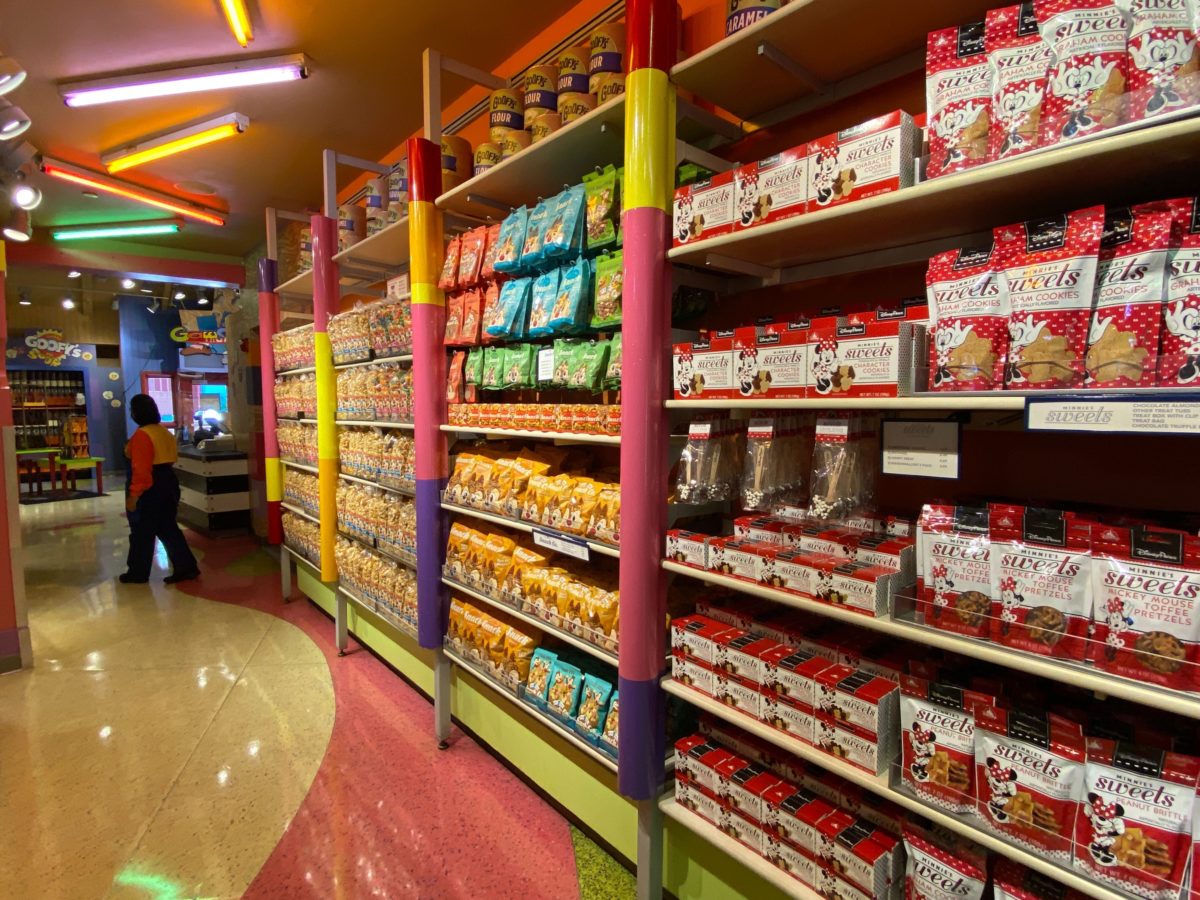 Packaged treats are fully stocked and available.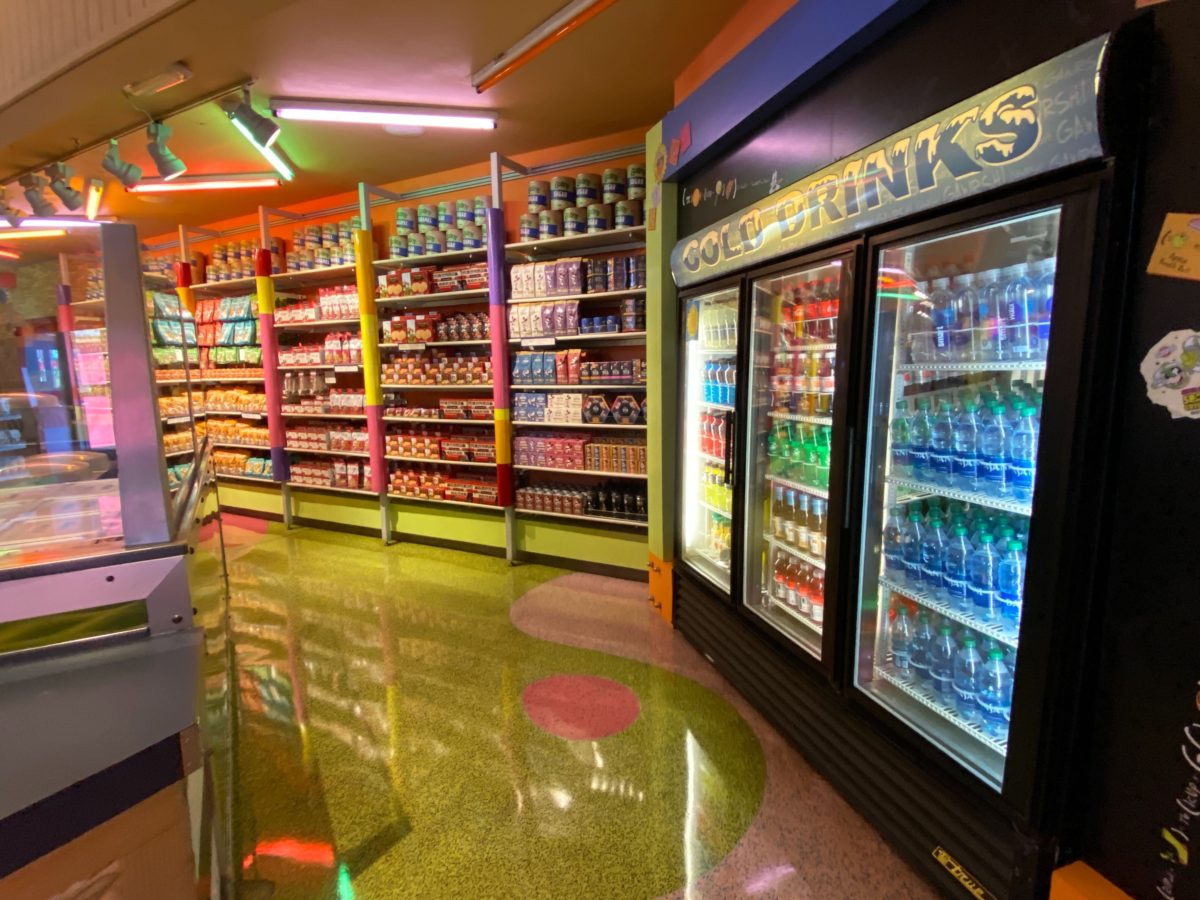 Just look at all those treats! We're so glad Goofy is back in business!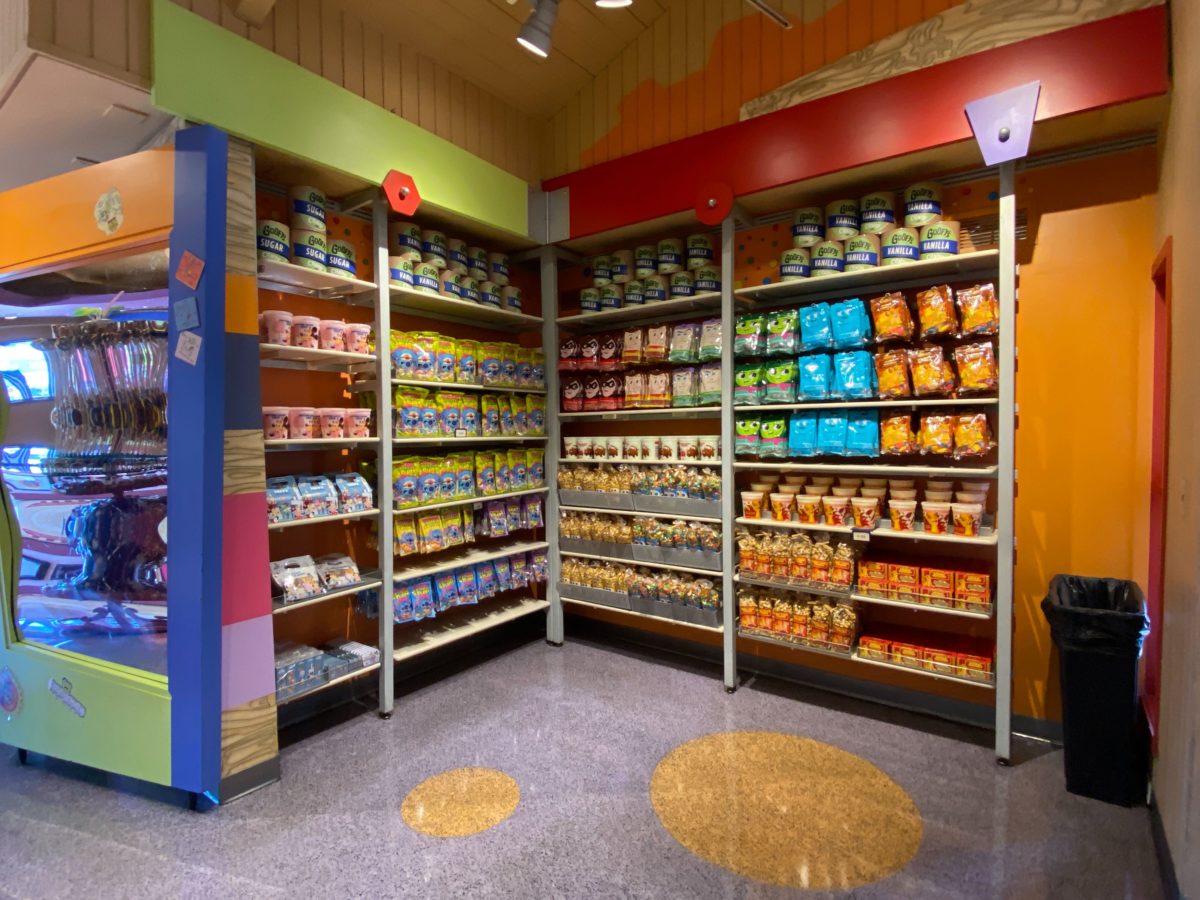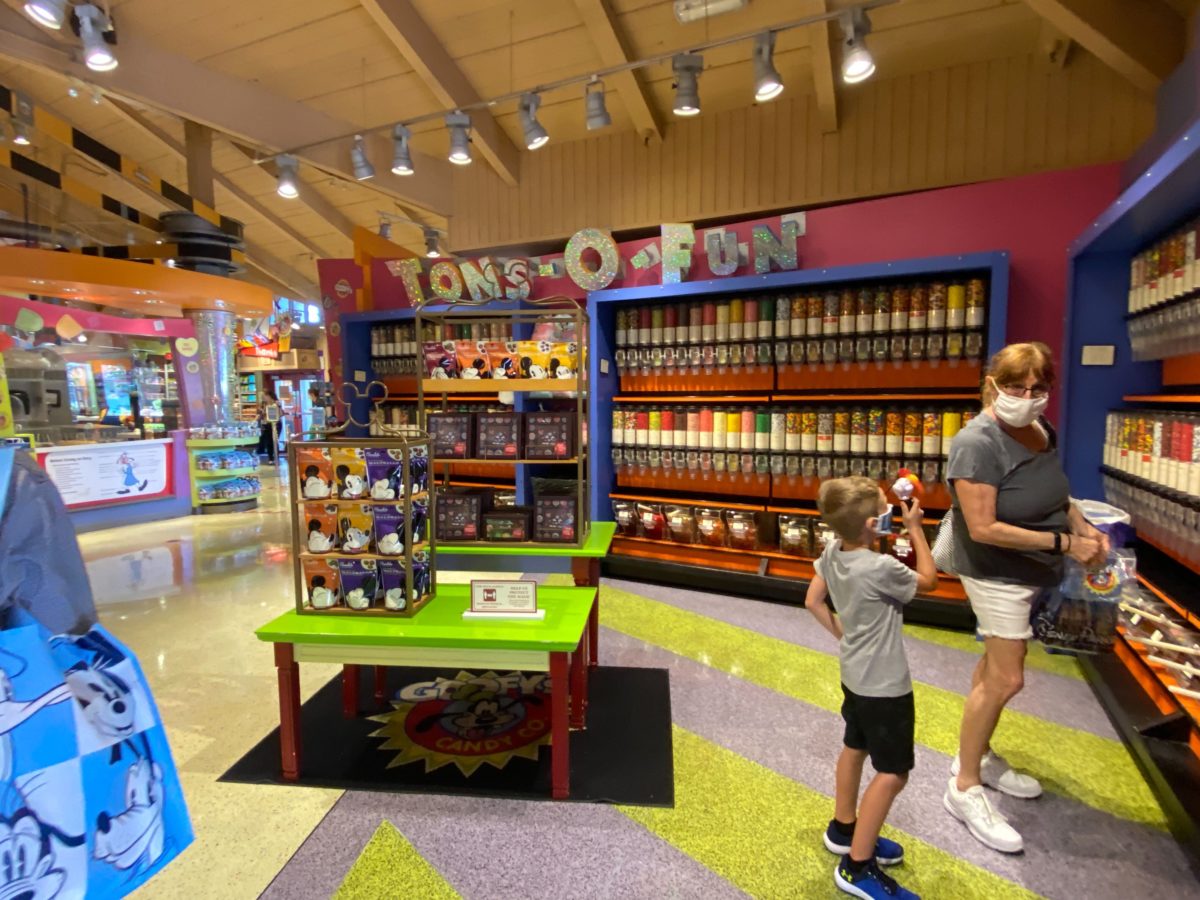 Bulk candy dispensers are available for guests to fill up bags of goodies. Cast Members are wiping down the dispensers after contact.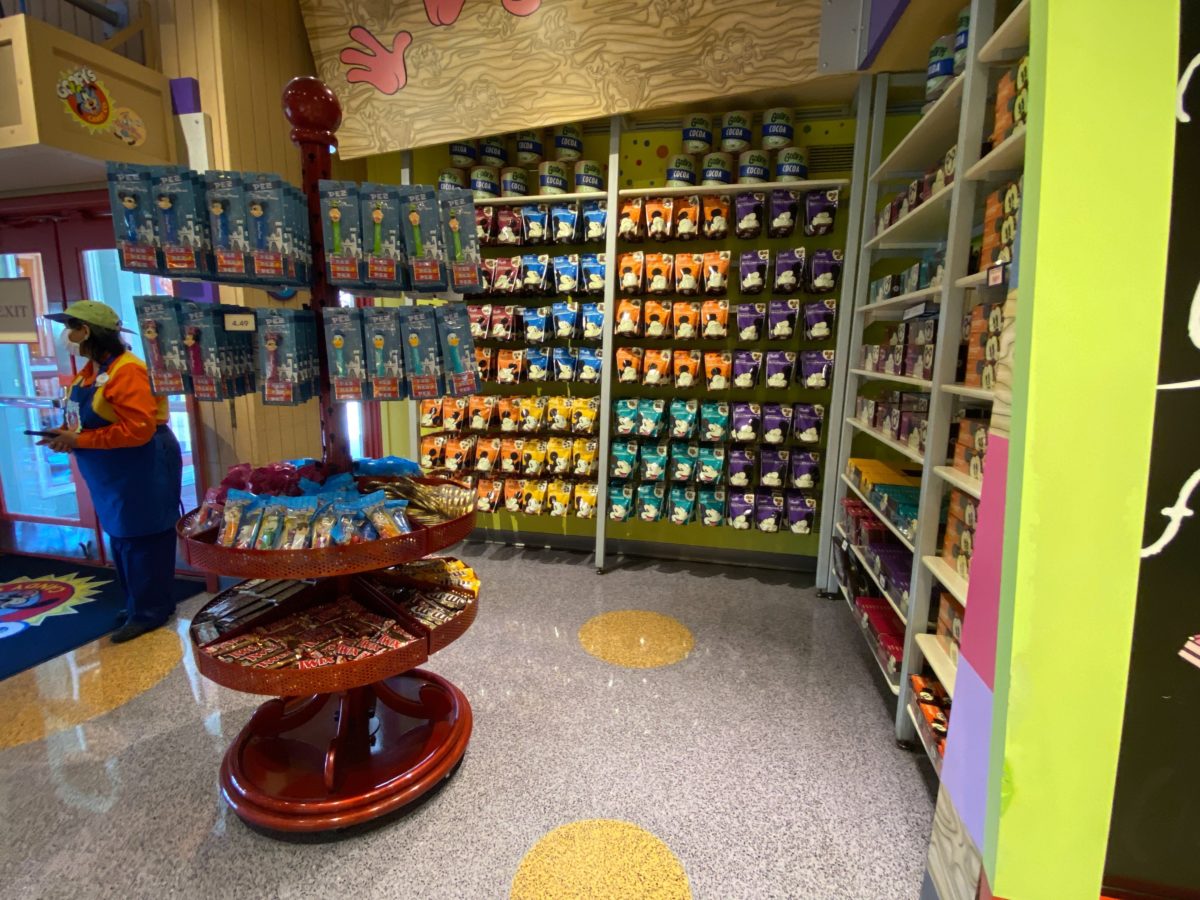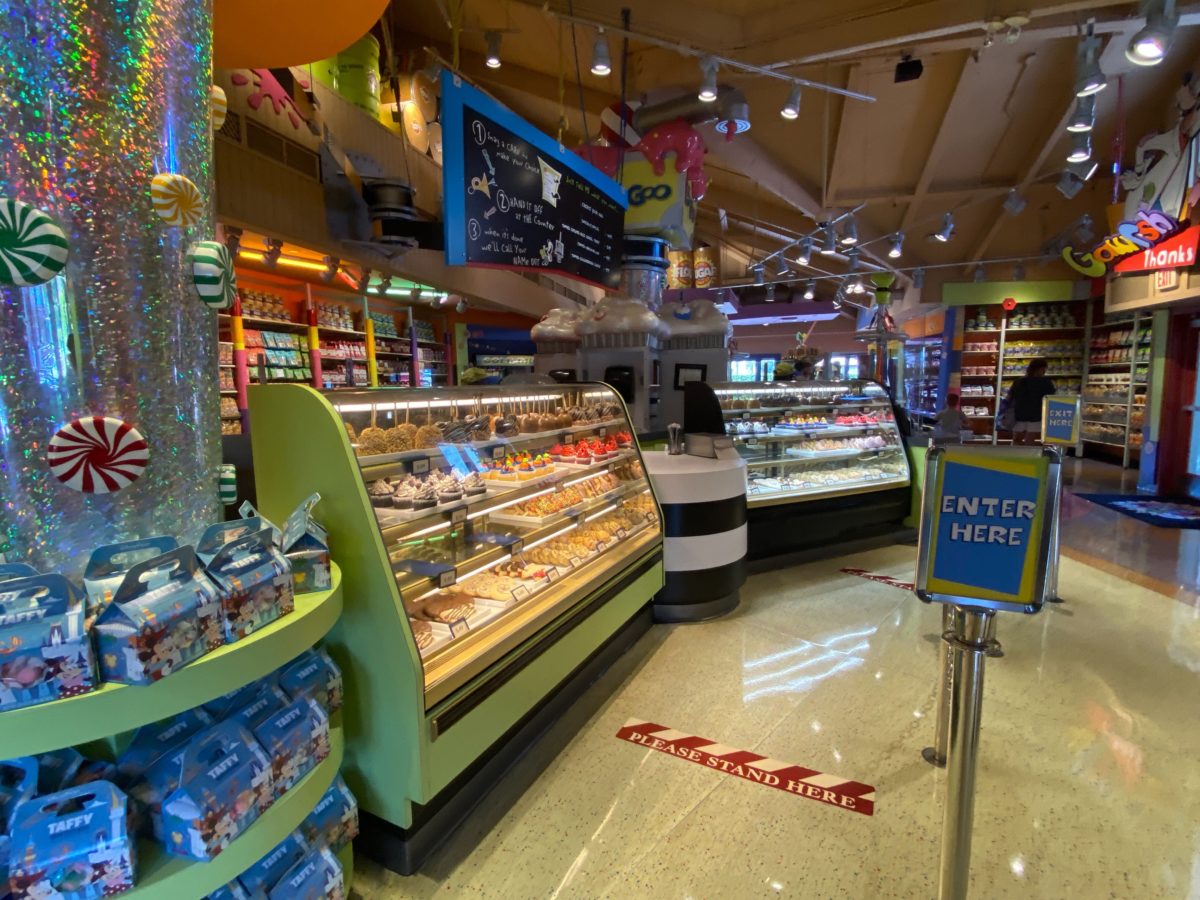 For guests willing to make a purchase from the display cases, a queue is set up with social distancing markers along the floor. Currently, custom creations and gourmet cotton candy are not available, but there are Goofy's Glaciers available in case you need a refreshing drink. Do note that only limited flavors are available, and the alcoholic variations are not being served at this time.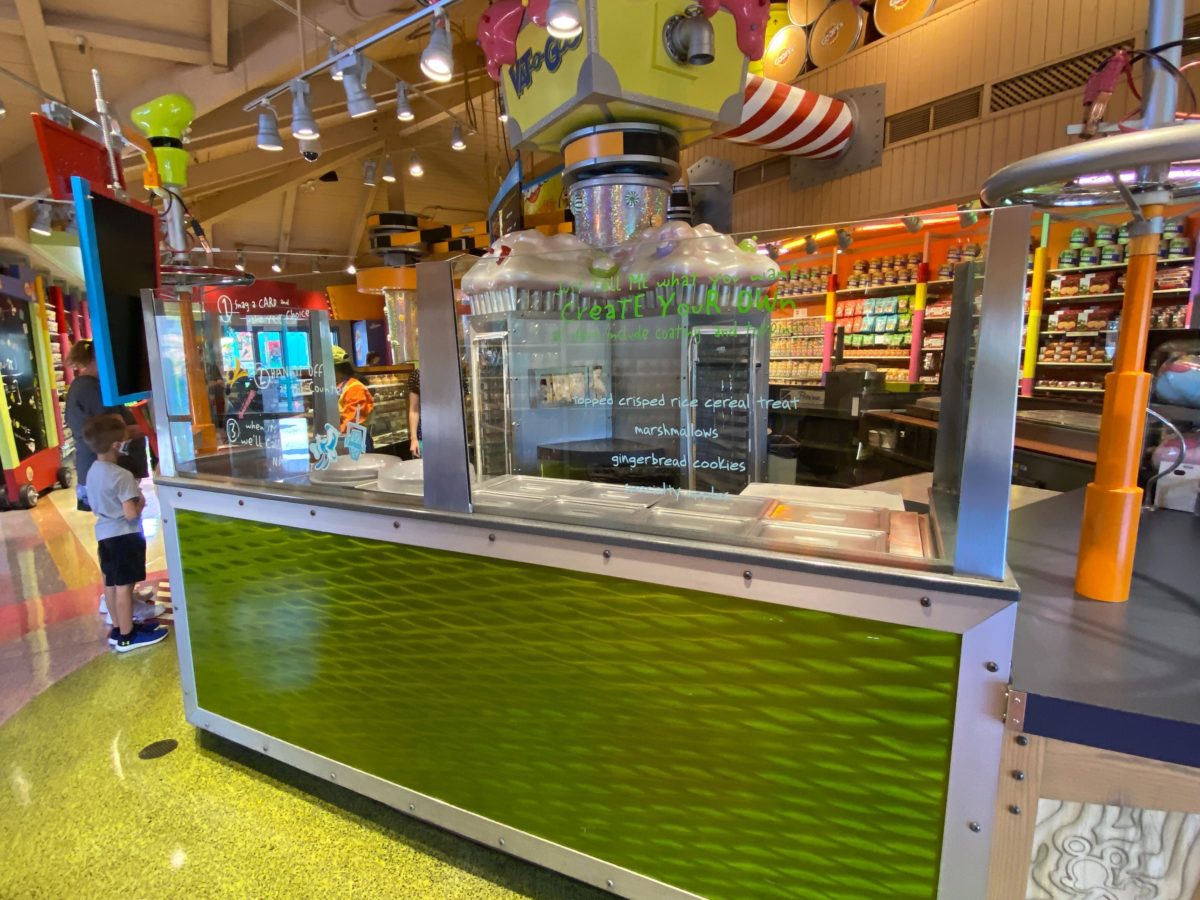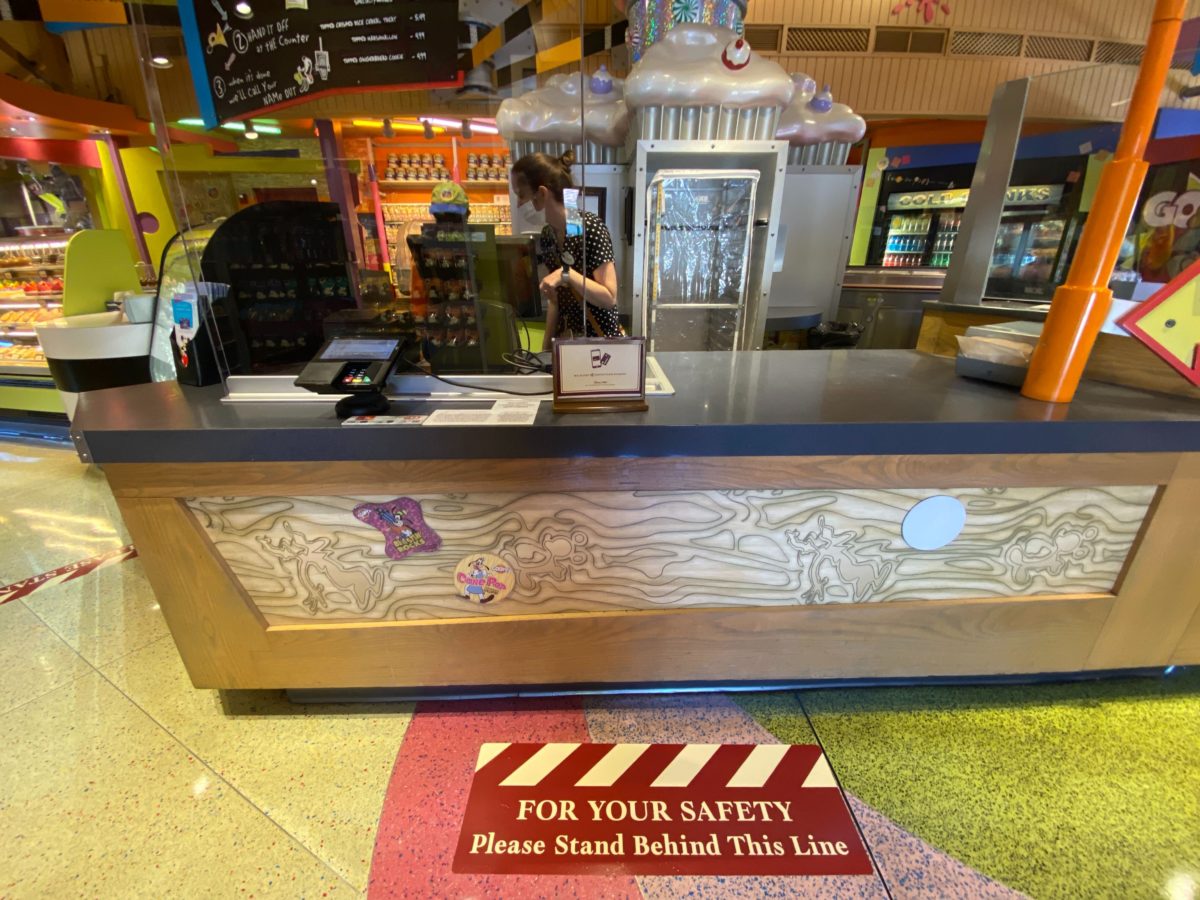 Safety markers are also on the floor by the the register, reminding guests to keep some distance from the desk. A clear plexiglass screen has also been mounted to the desk, to protect both cast members and guests.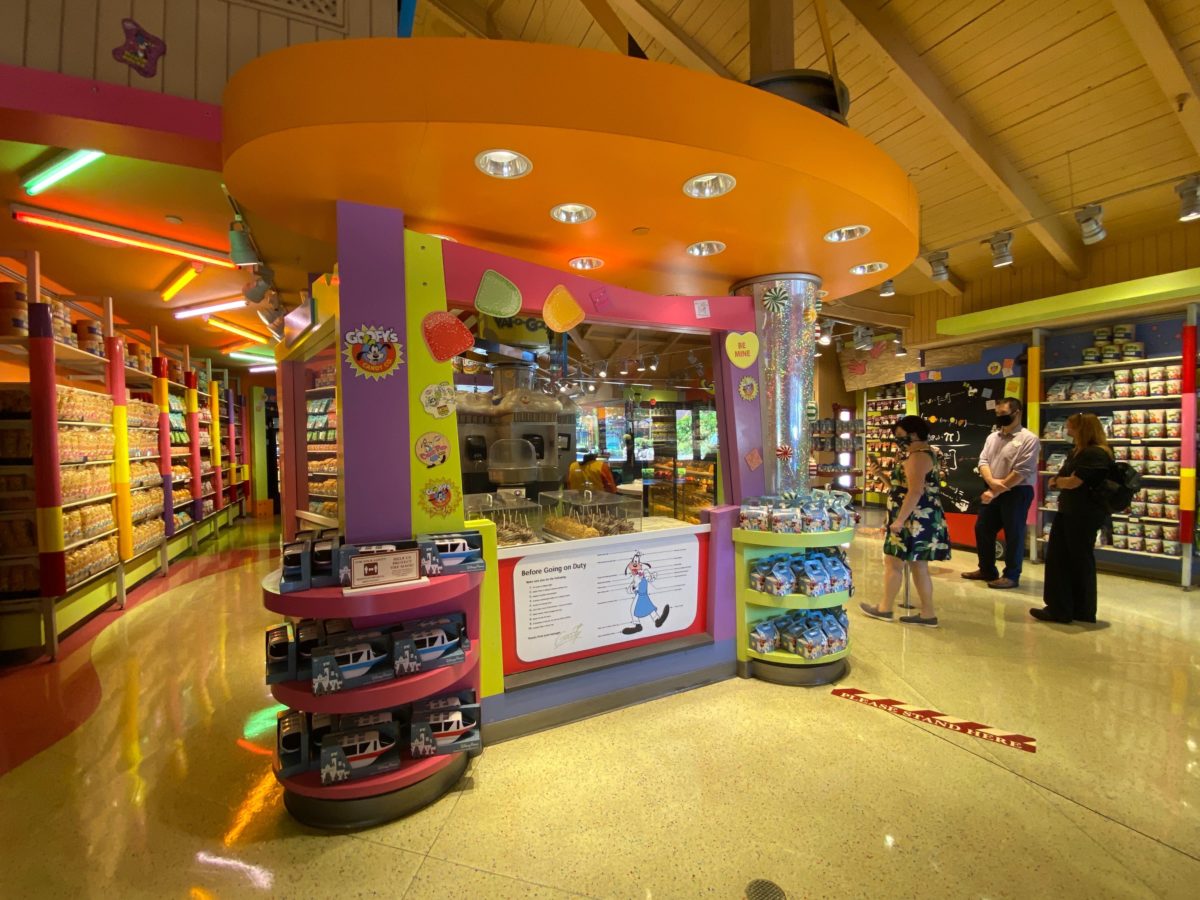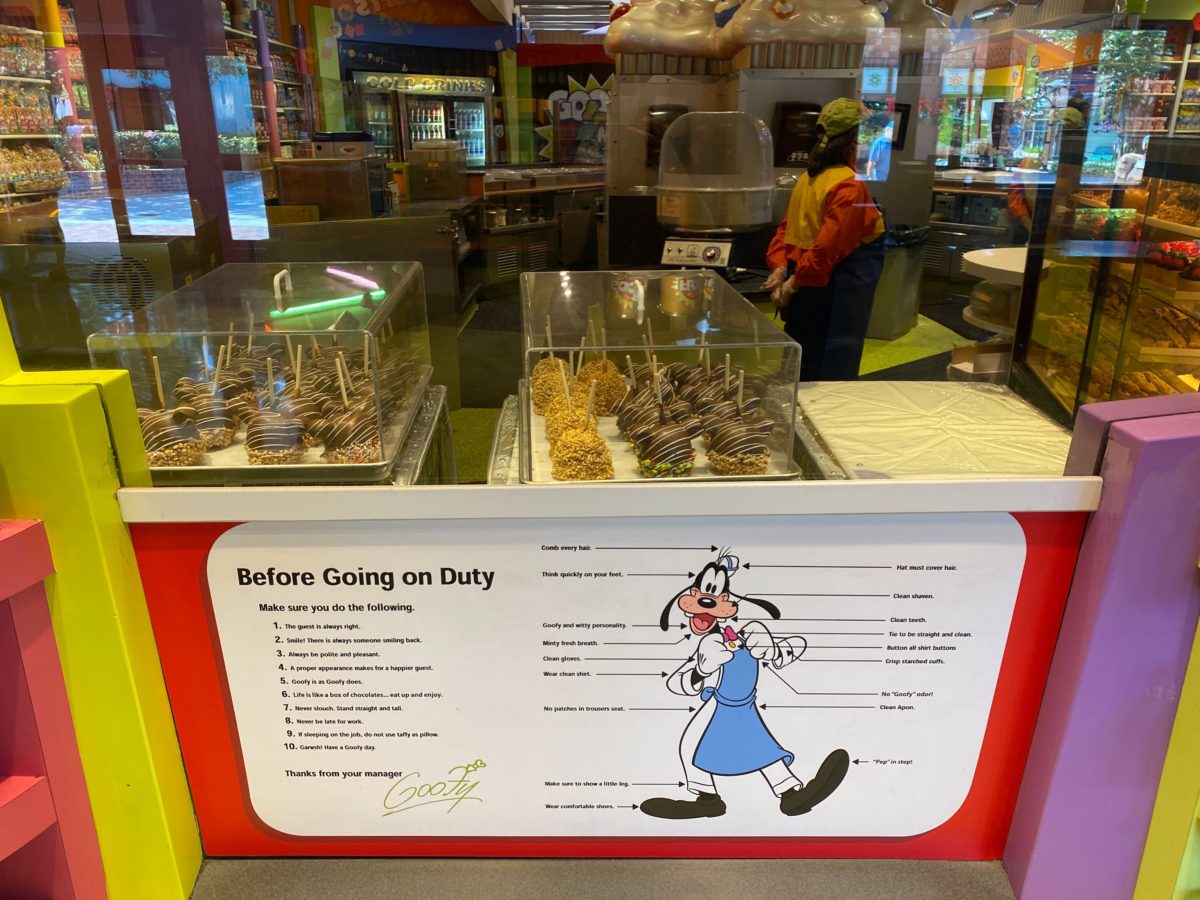 Goofy has always been mindful of health and safety regulations in his stores!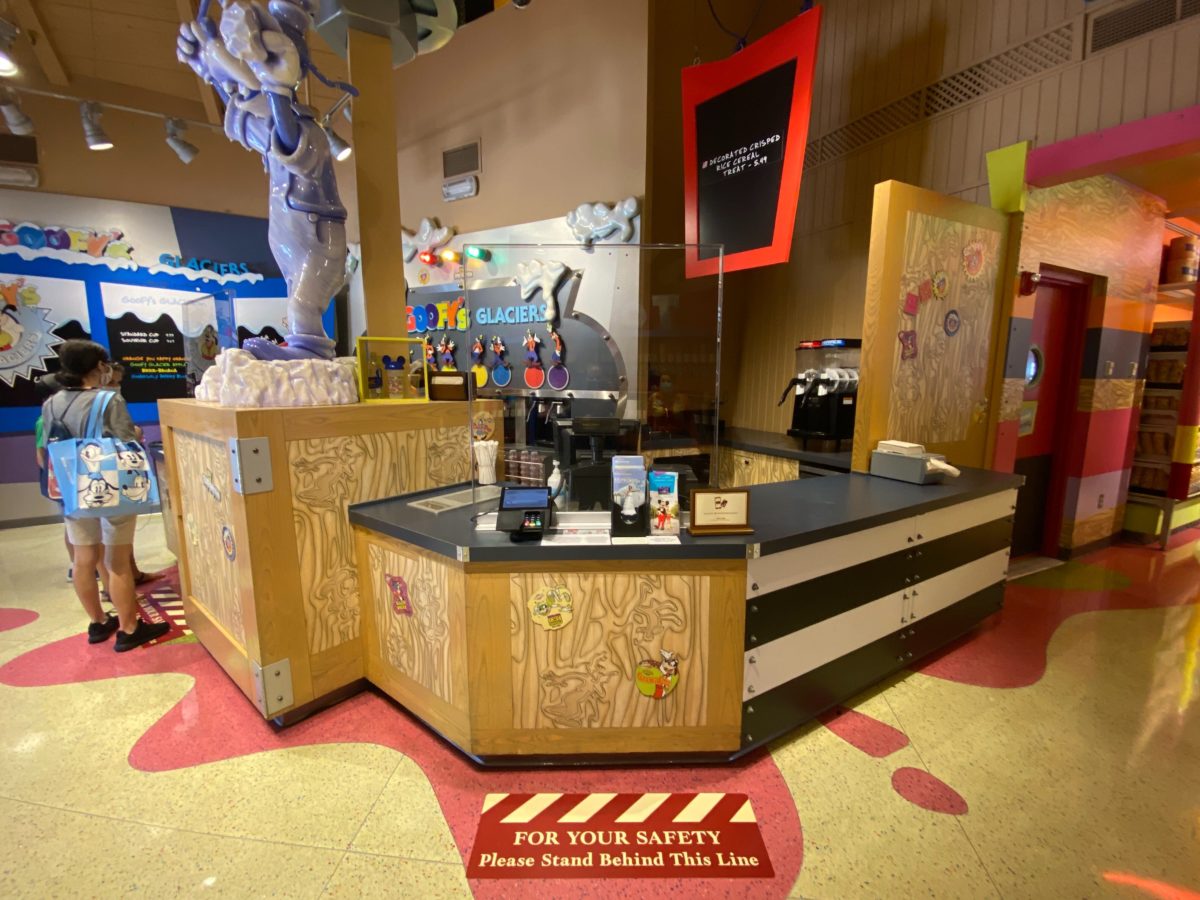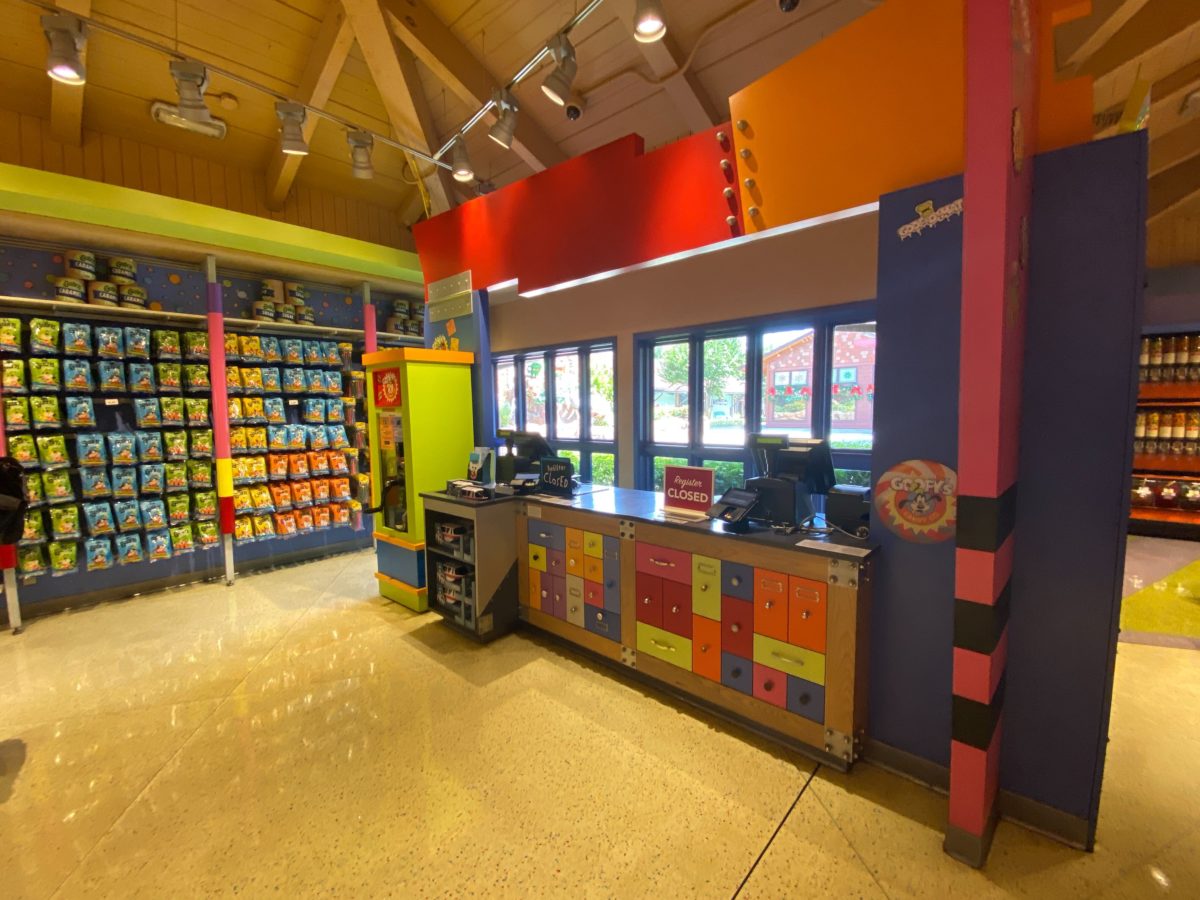 In order to help with social distancing, some registers have been closed off to guests.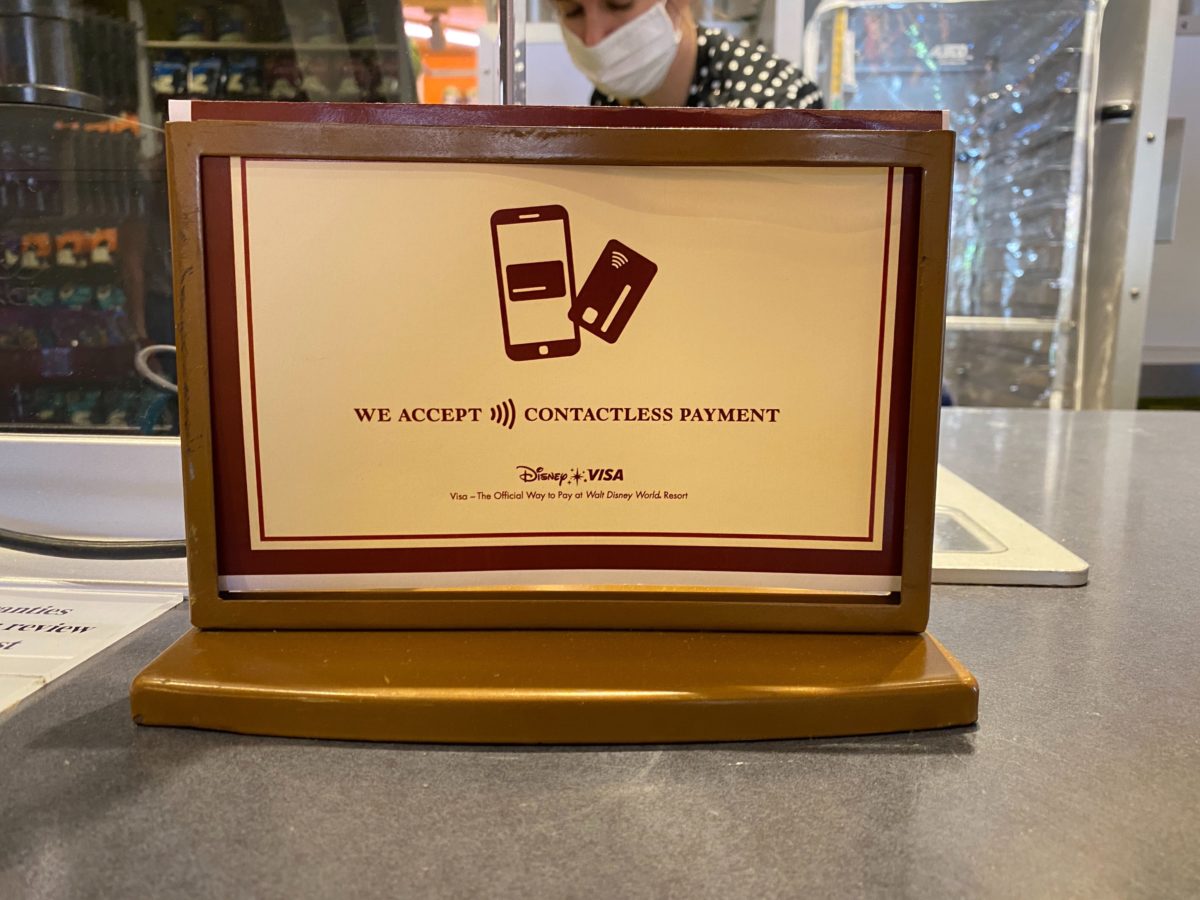 Guests are encouraged to use Contactless Payment whenever possible, including Apple Pay and chip-enabled or tap-to-pay credit cards.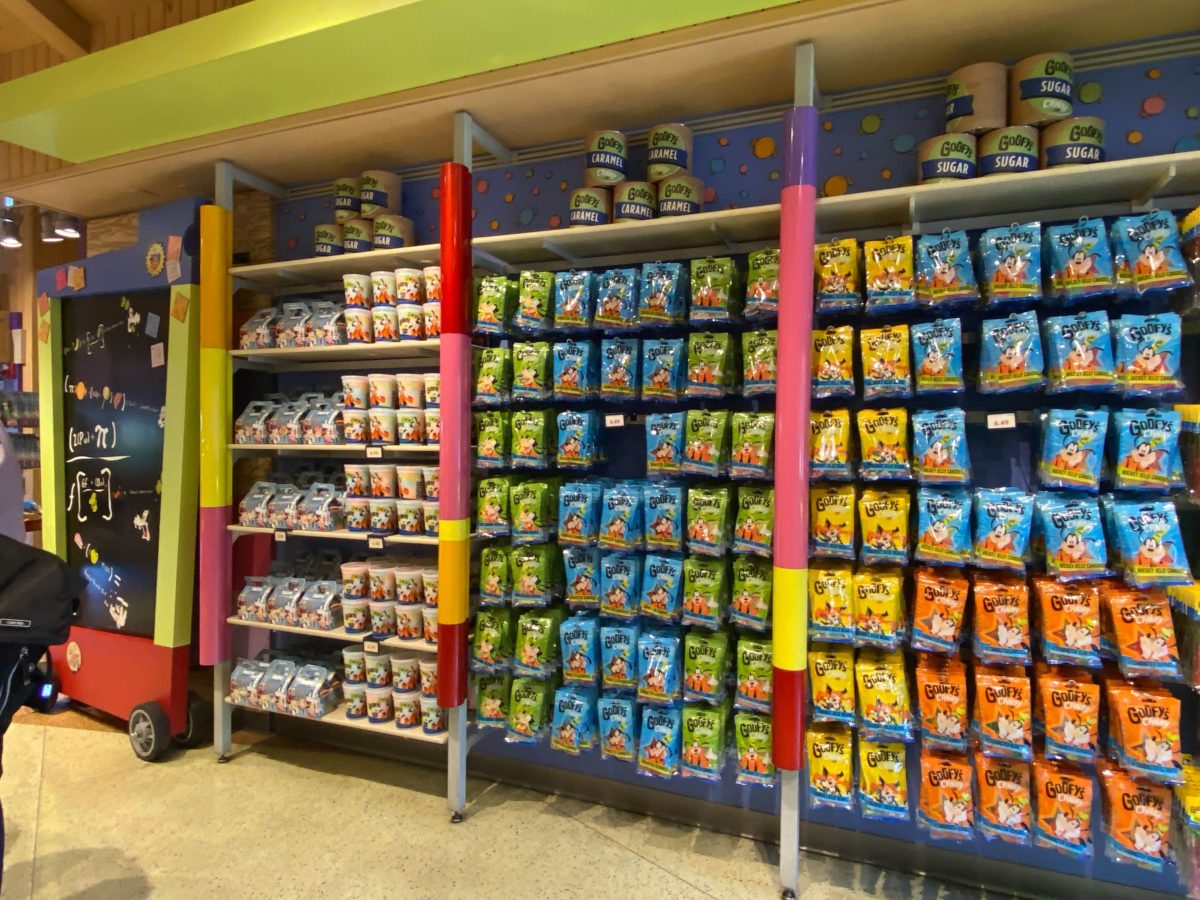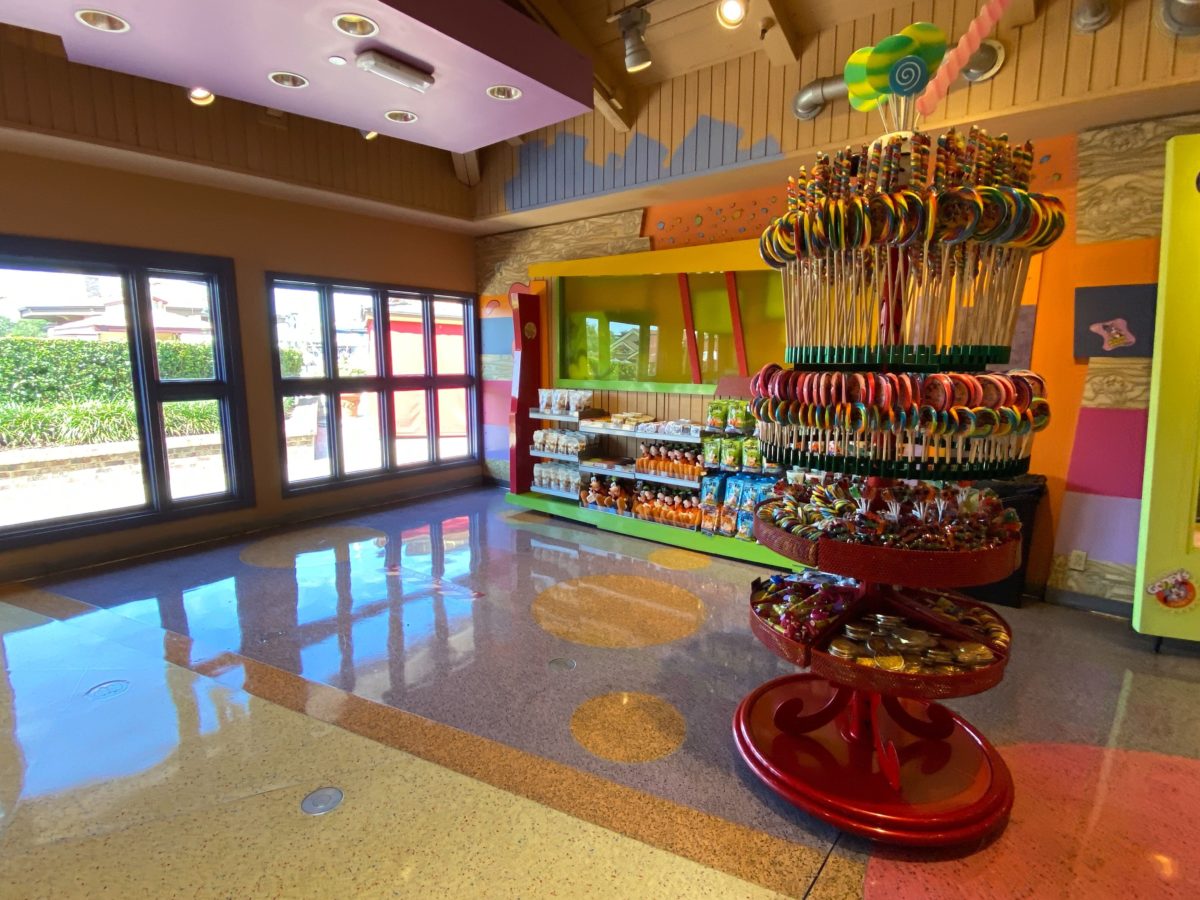 Goofy's Candy Co. joins stores including Disney Pin Traders, DisneyStyle, Candy Cauldron, Star Wars Trading Post, and more in the latest wave of reopenings across Disney Springs.
For a full tour of the newly-reopened Goofy's Candy Co. in Disney Springs, check out the video below:
Will you be heading down to get your next sugar fix from Goofy any time soon?