Despite no prior announcement, a number of Disney-owned and operated stores at Disney Springs reopened today, with Disney Pin Traders being one of the biggest re-openings since the shopping and entertainment district began welcoming back guests in mid-May. If you collect Disney pins, you may have become familiar with the cumbersome process that is attempting to order new releases on shopDisney throughout the closure. Disney has announced that all Limited Edition merchandise releases are temporarily suspended, and upon checking the reopened store today, we found no Limited Edition pins available. In any case, let's take a look around and see all of the changes.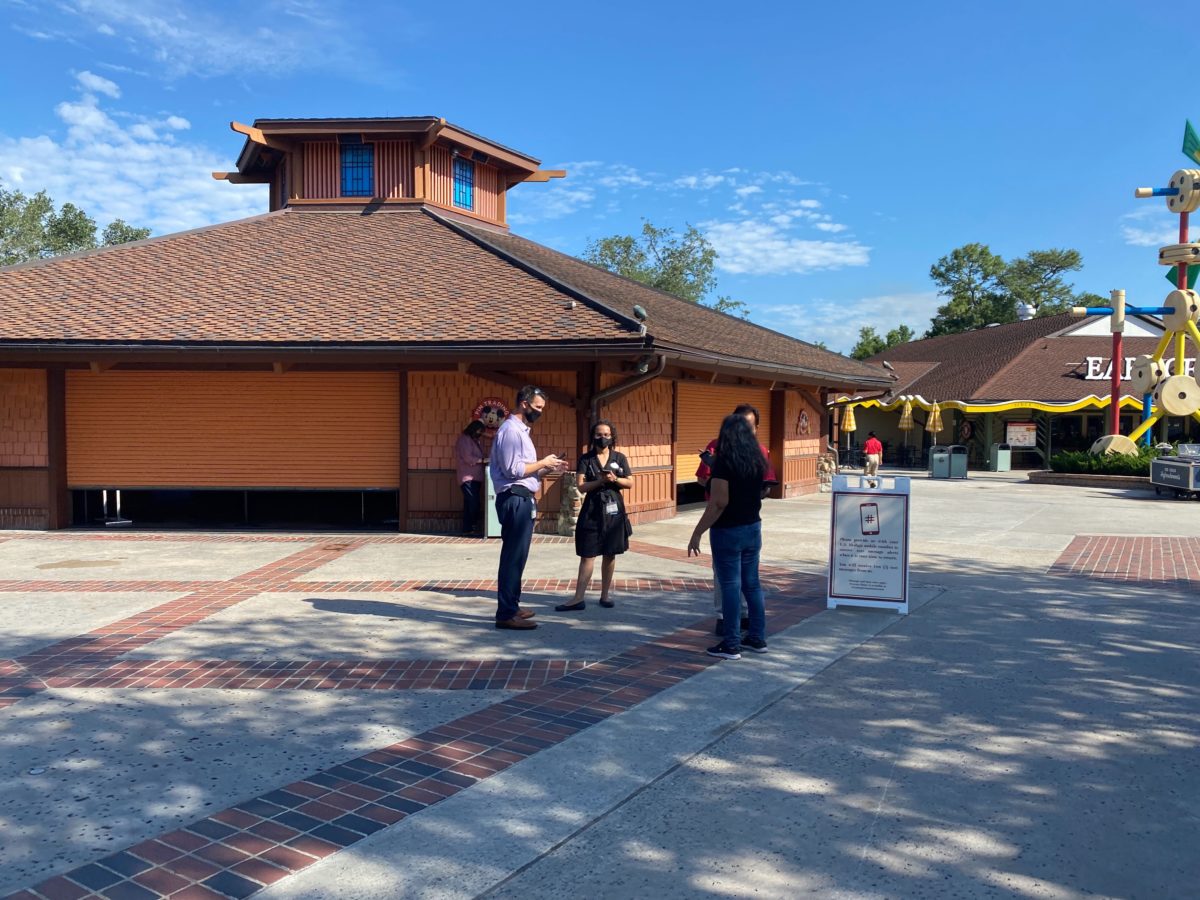 The store reopened at 10:00 AM today, but prior to that, guests were initially instructed to join the Virtual Queue in order to enter. Do note that Cast Members informed us that there was some glitching with the system in adding new guests to the queue. Given that this is the first day of operations for the newly-reopened store, this is fairly normal, however. Other stores that reopened today with a Virtual Queue include Ever After Jewelry Co. and DisneyStyle. For a step-by-step tutorial on Virtual Queue at Disney Springs, click here.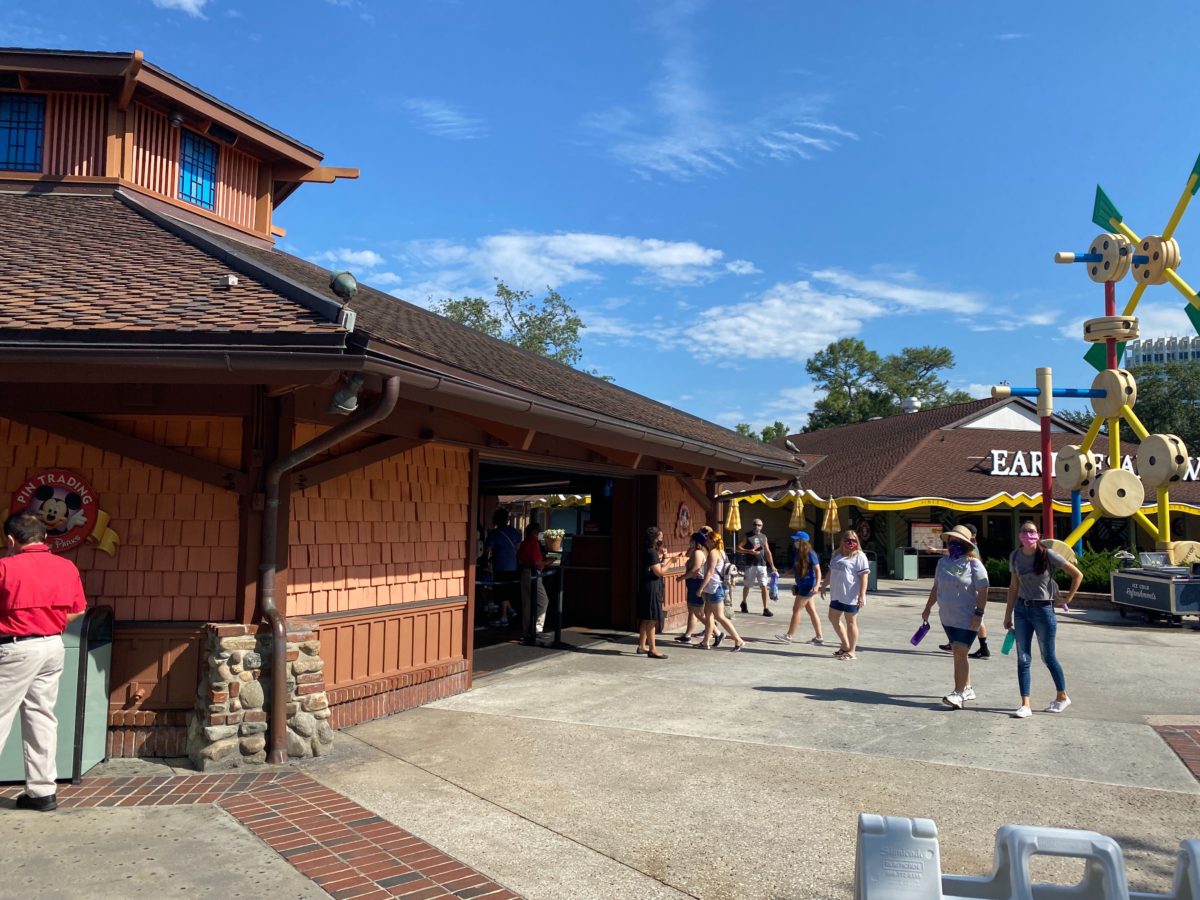 Guests were called back in small batches to avoid overcrowding at the store.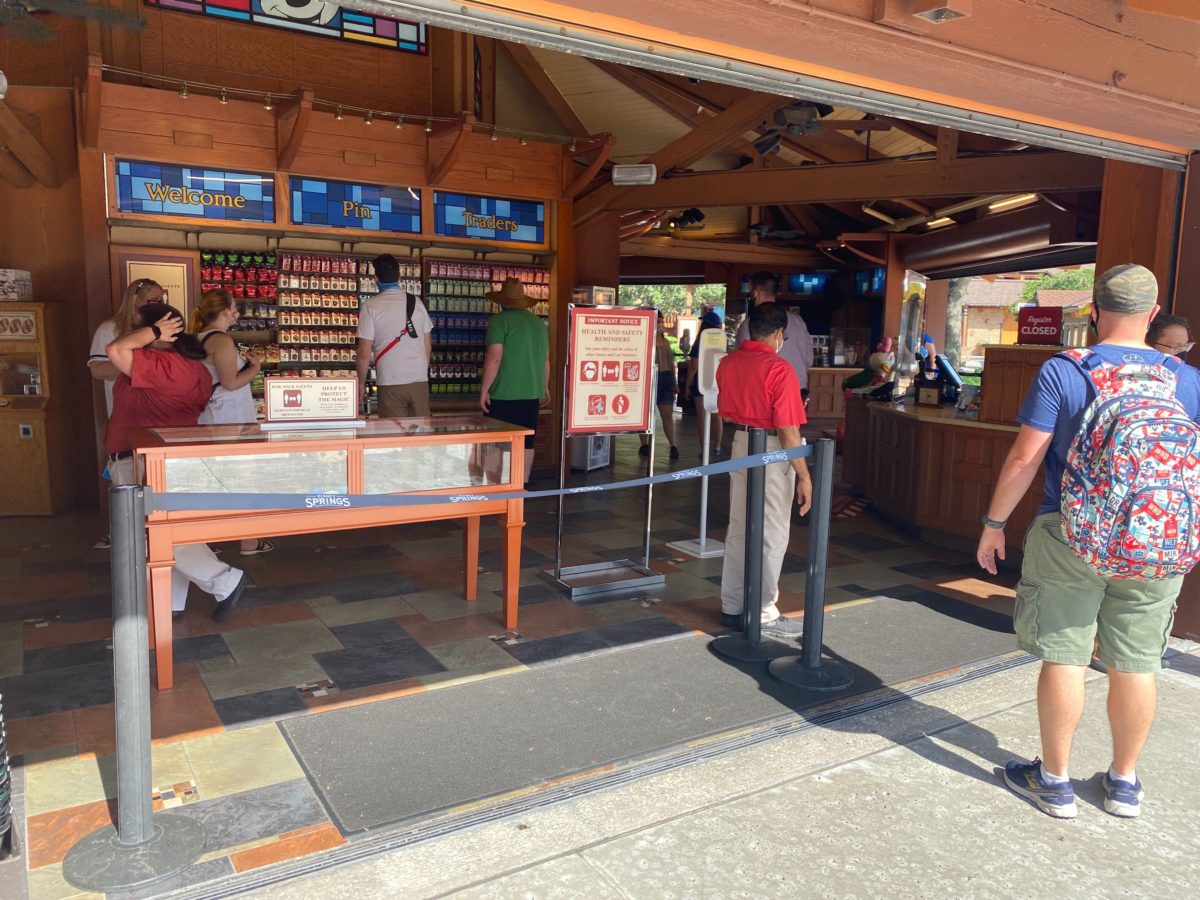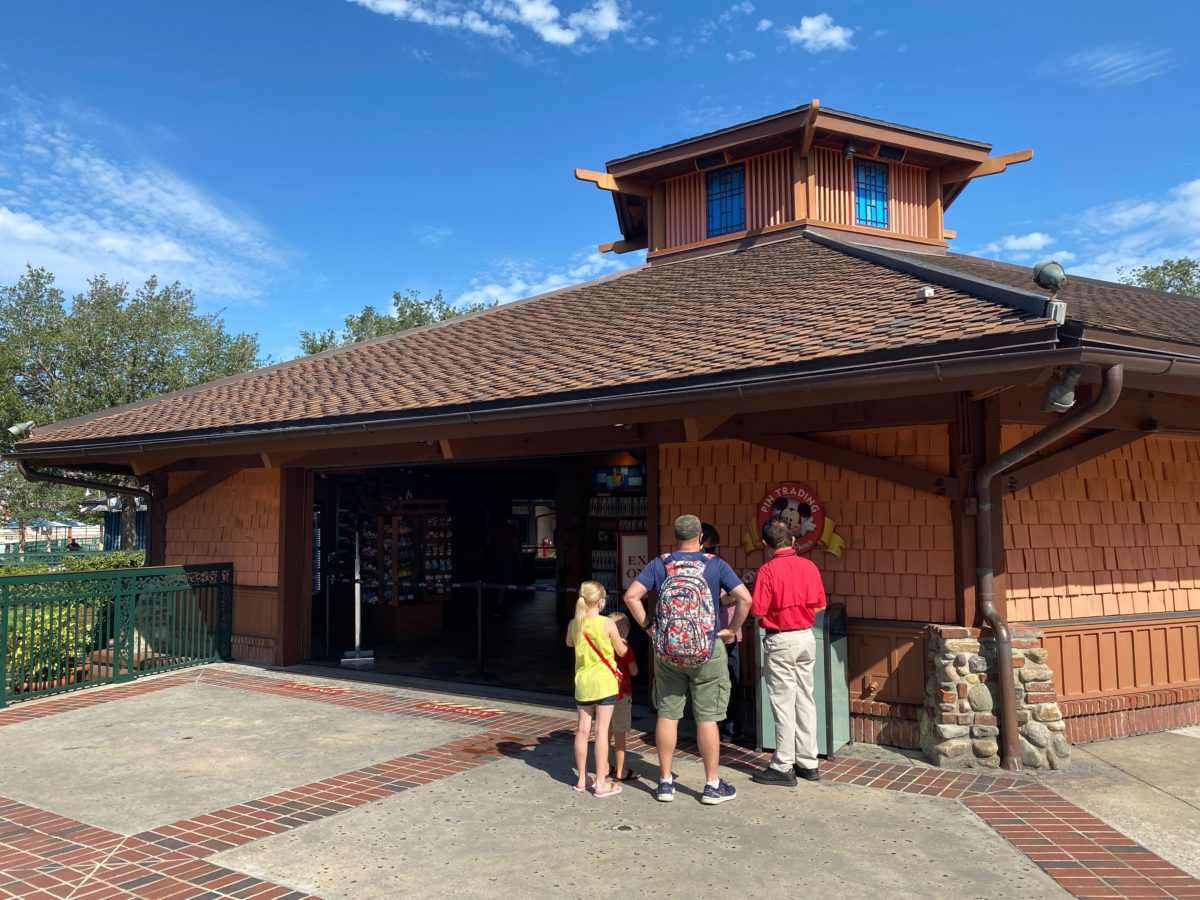 The open-air store now has a dedicated entrance and exit, with all other entryways roped off for now.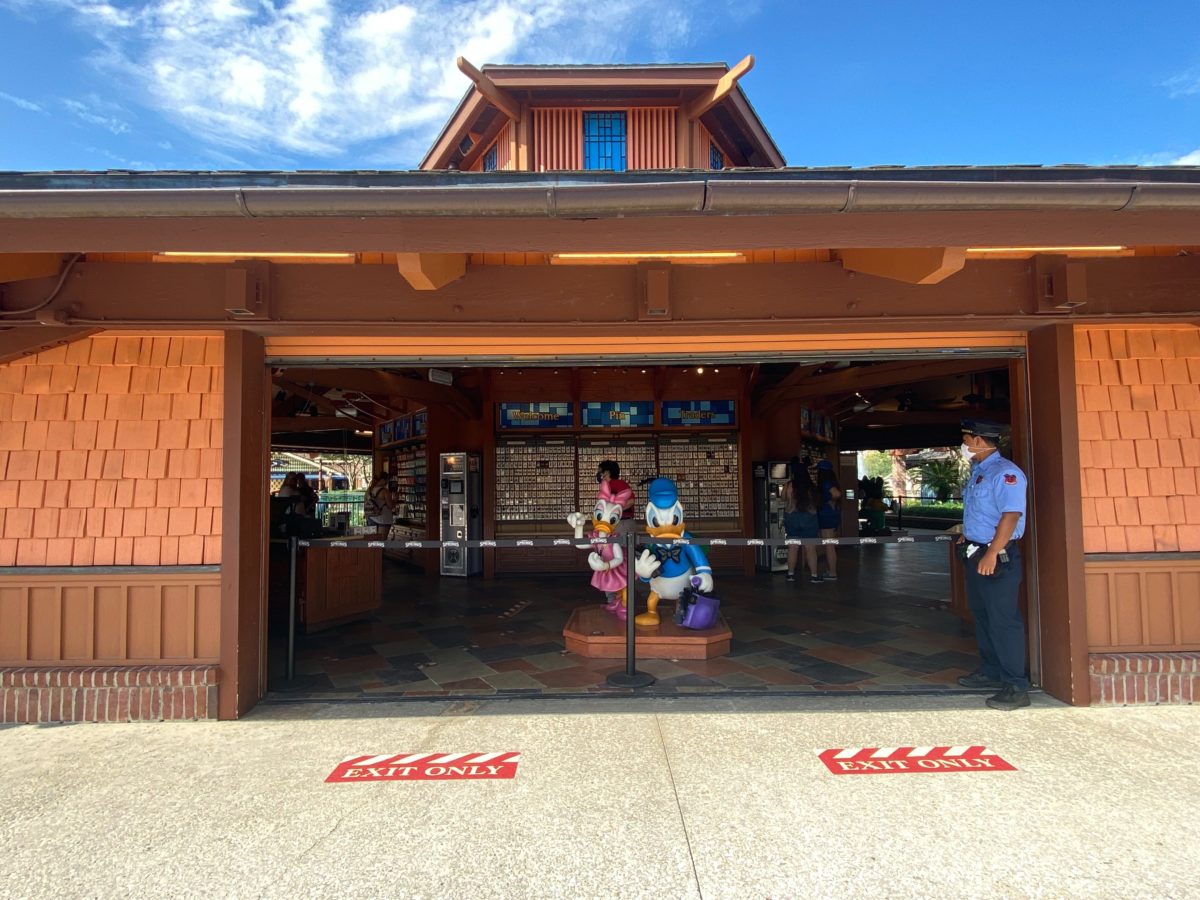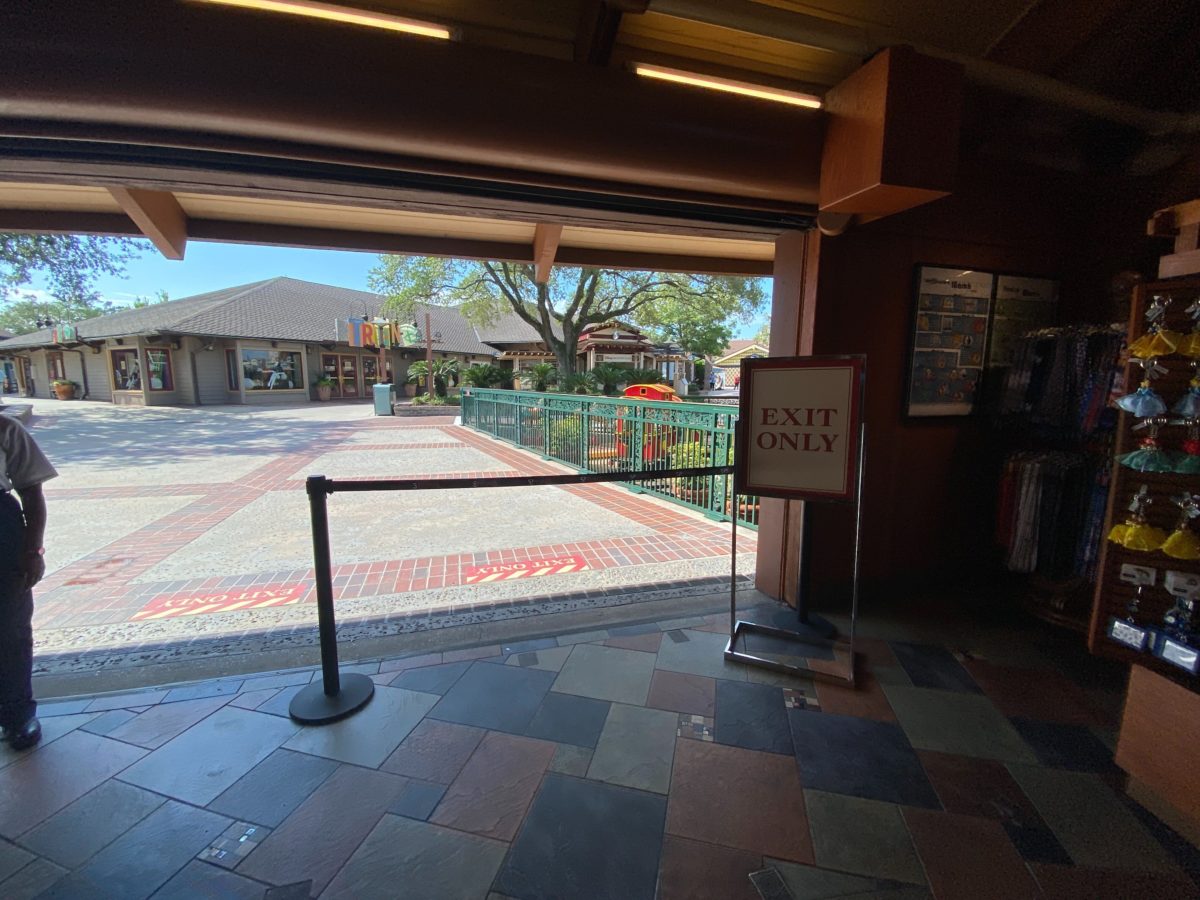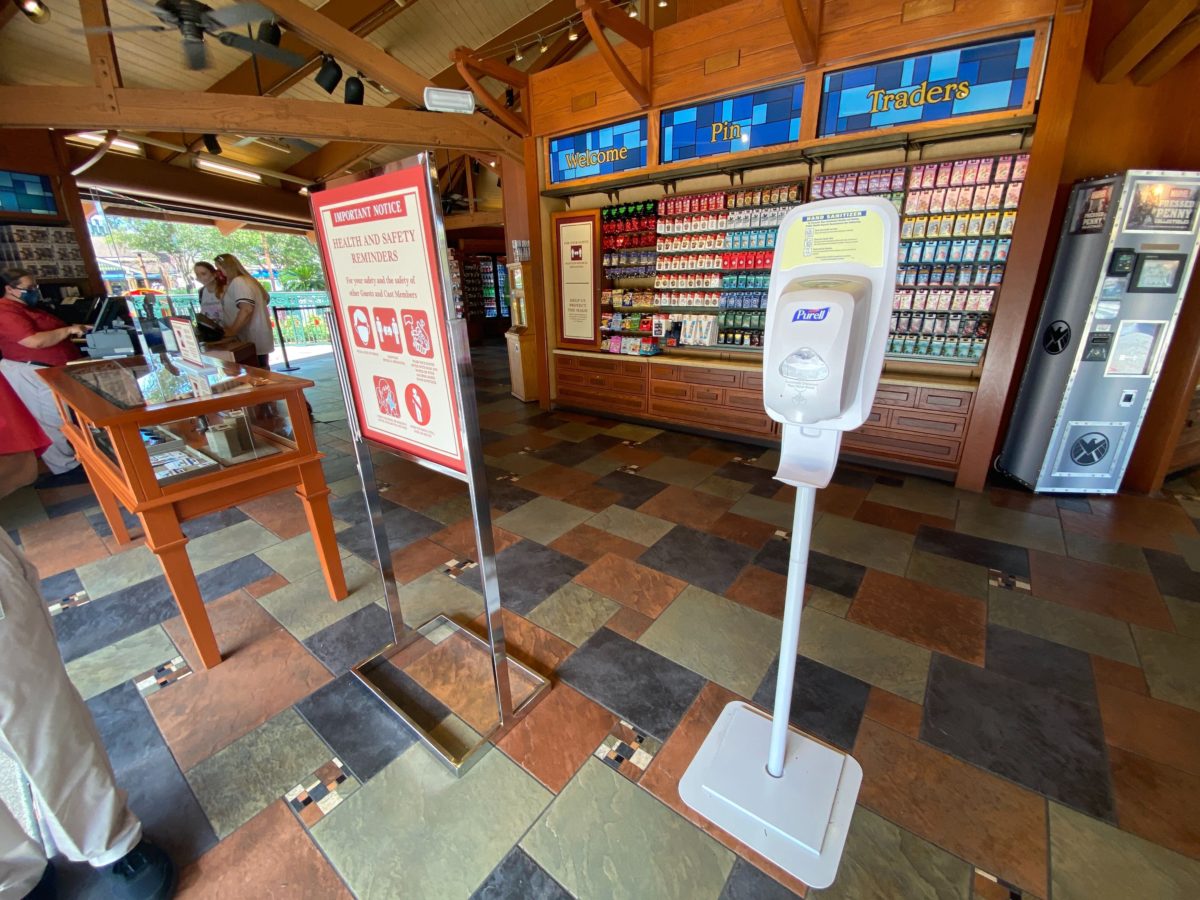 By now, we've become accustomed to Purell hand sanitizer dispensers and Health & Safety Guidelines signs welcoming us at every store entrance.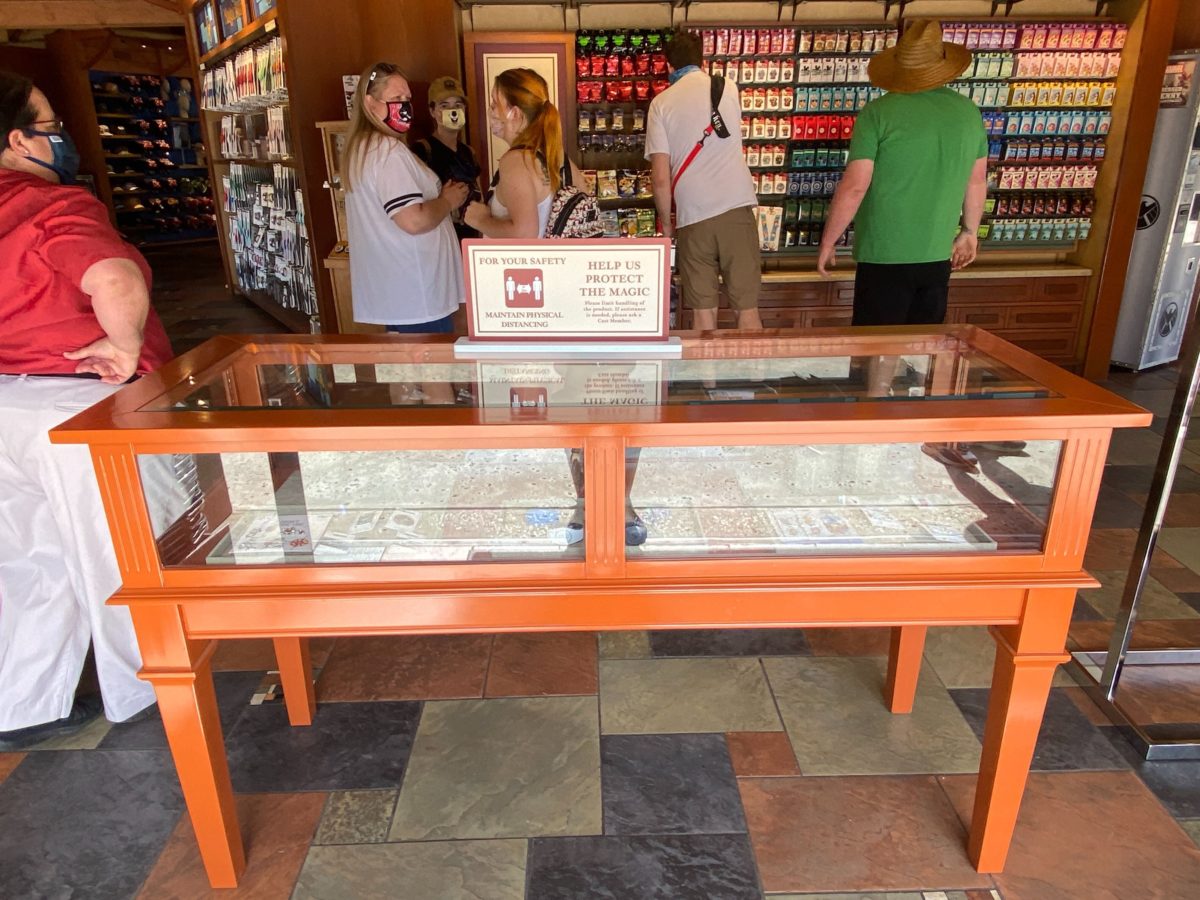 Display cases house open-edition pin collections, but no Limited Edition releases.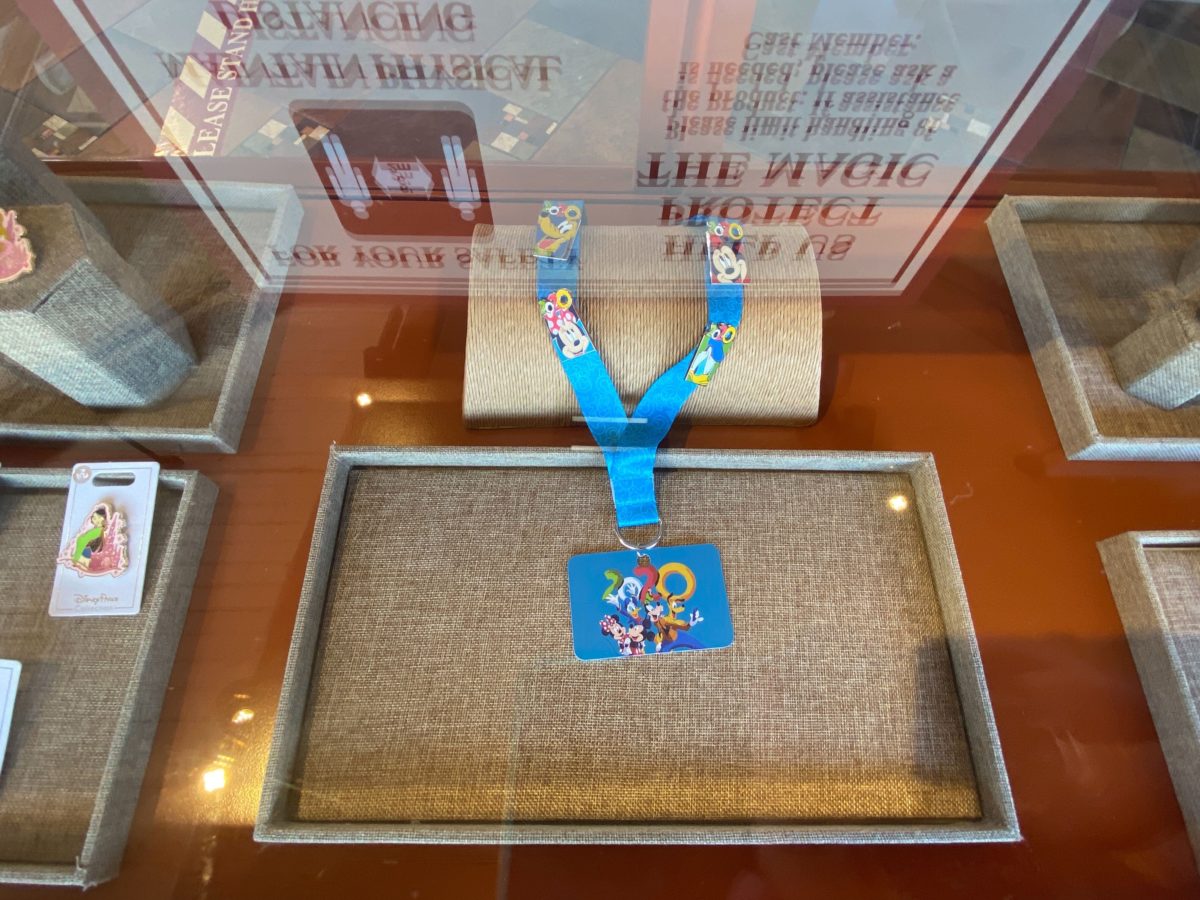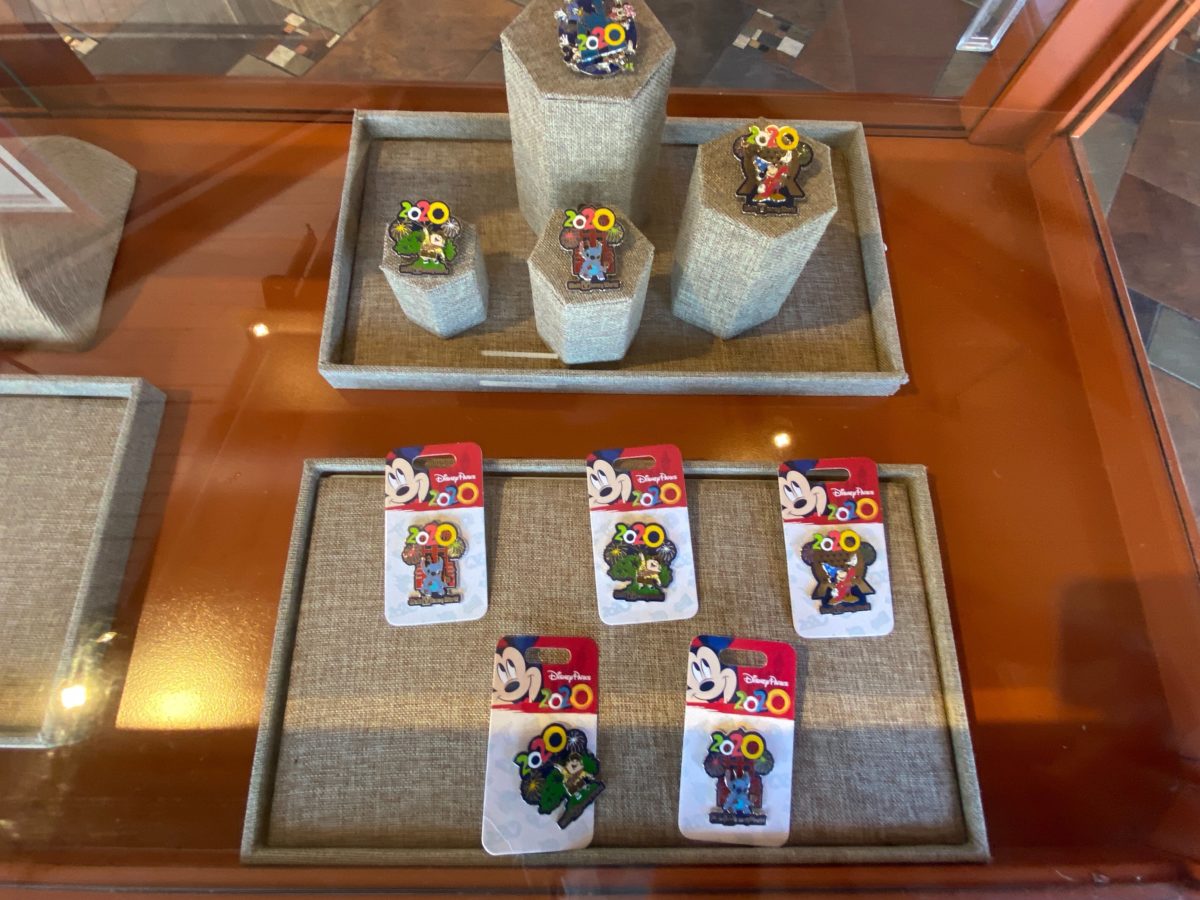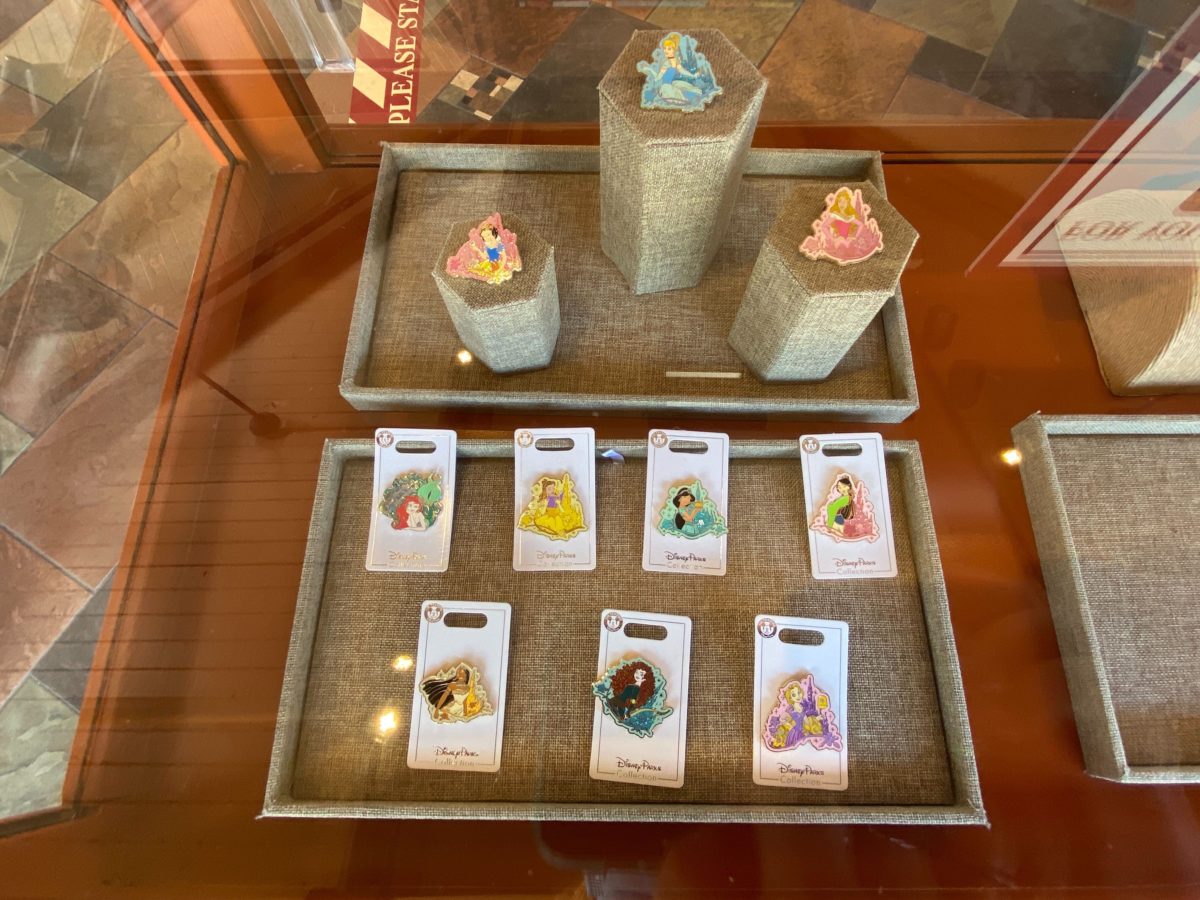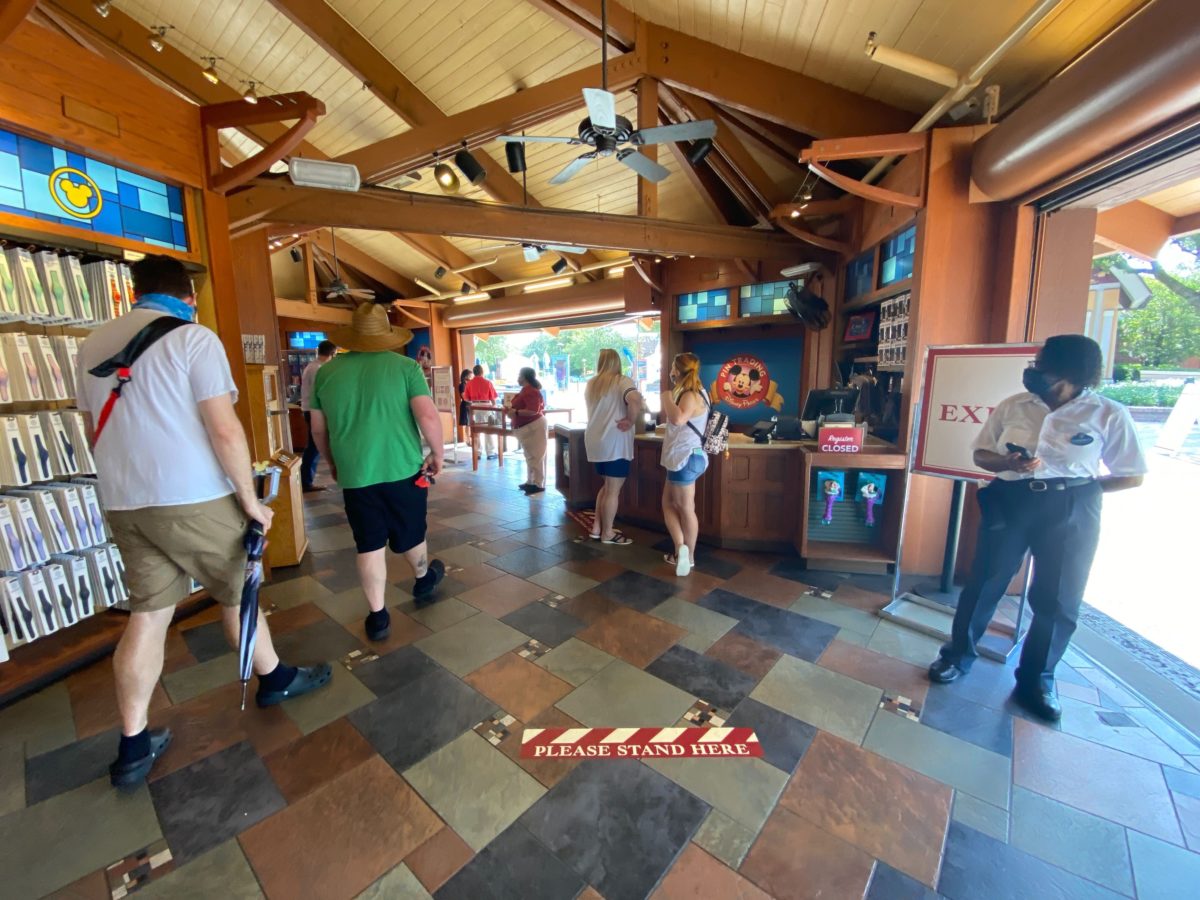 Throughout the store, 6-feet social distancing markers extend out from registers and other areas where guests would normally line up, in order to maintain social distancing.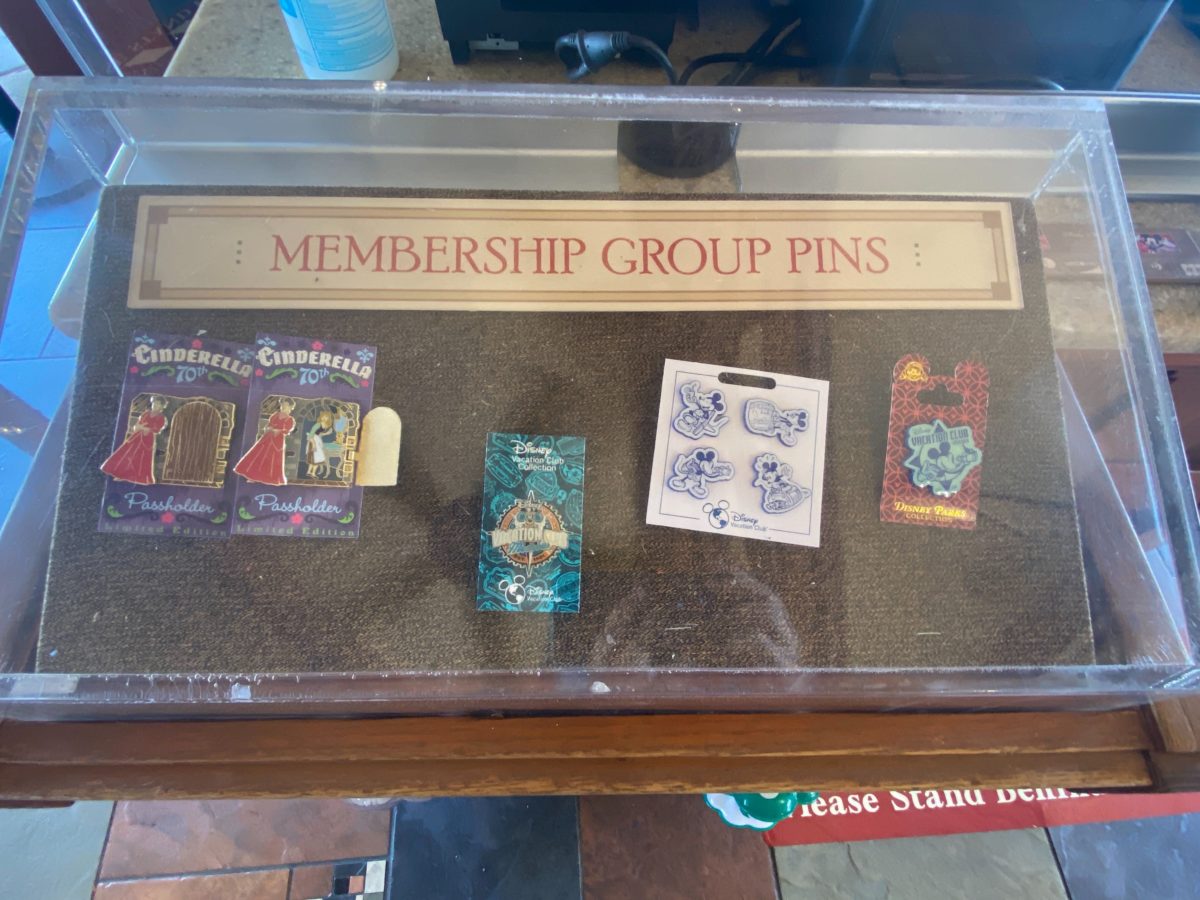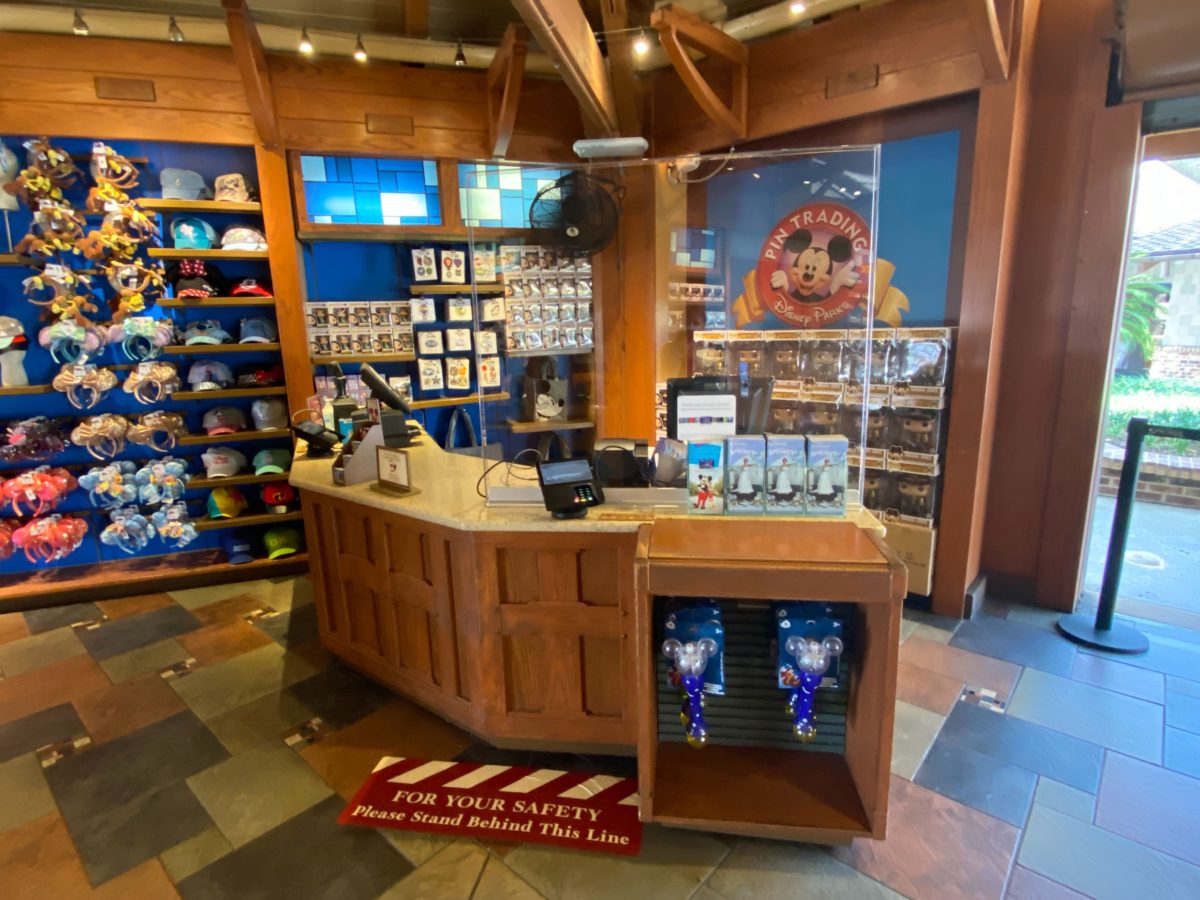 At registers, plexiglass barriers are in place to protect Cast Members.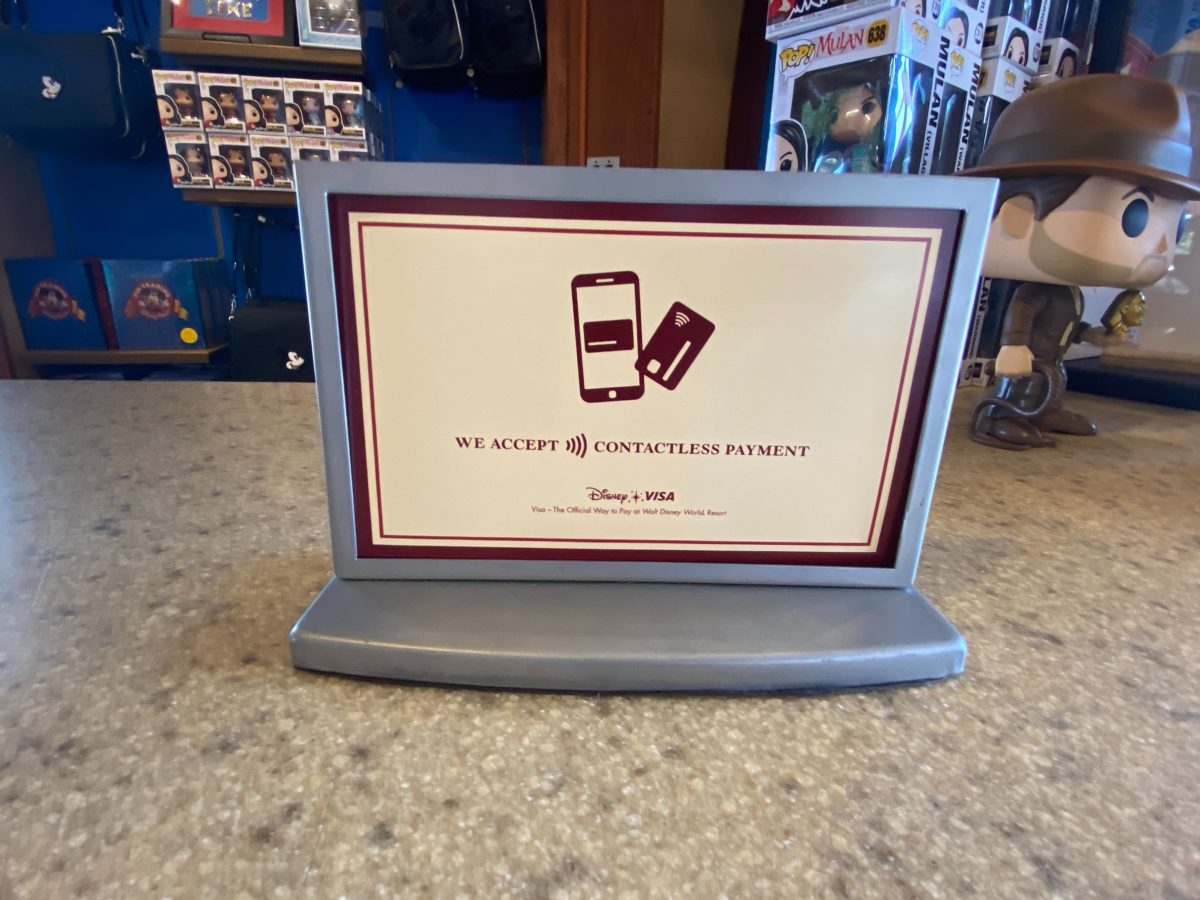 Guests are also encouraged to use Contactless Payment whenever possible, including Apple Pay and chip-enabled or tap-to-pay credit cards.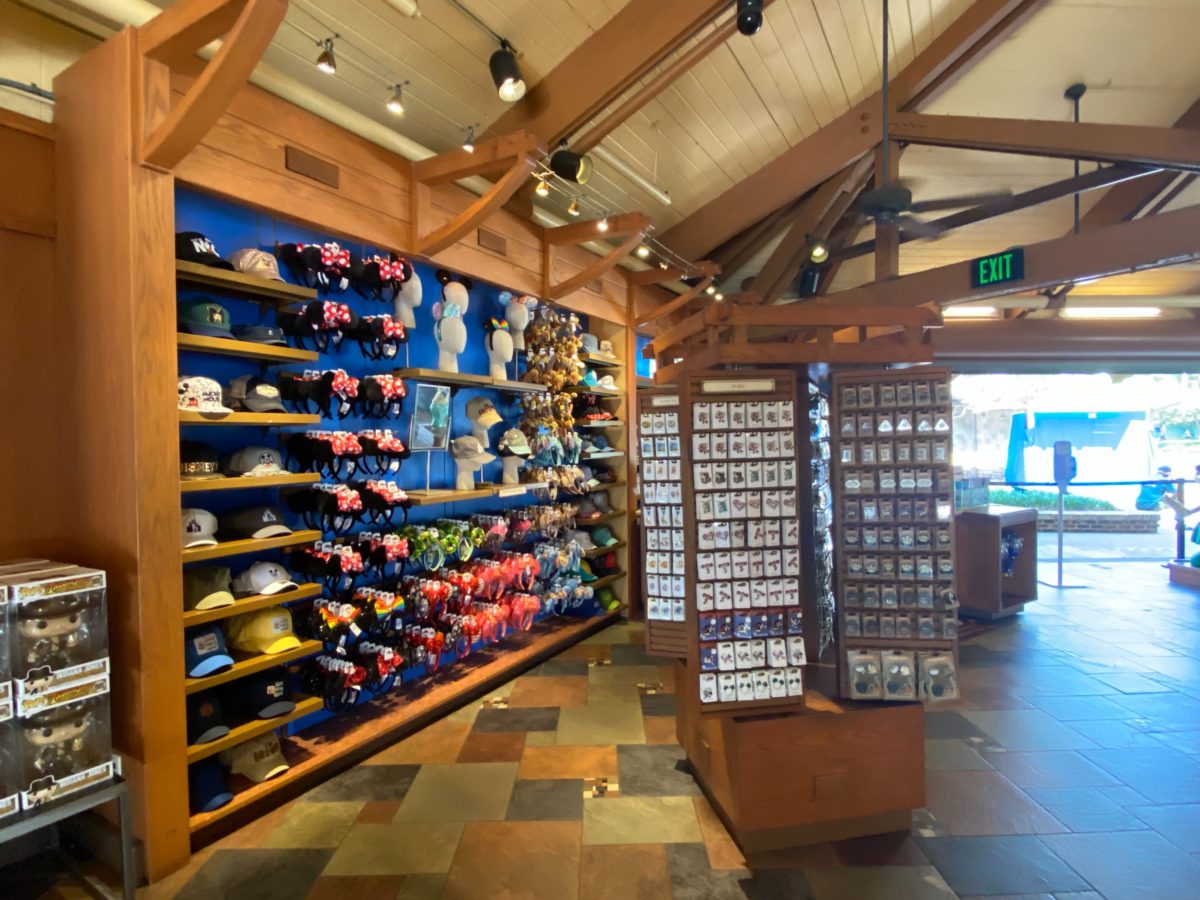 The store stocks headwear and accessories, like ear headbands, as well.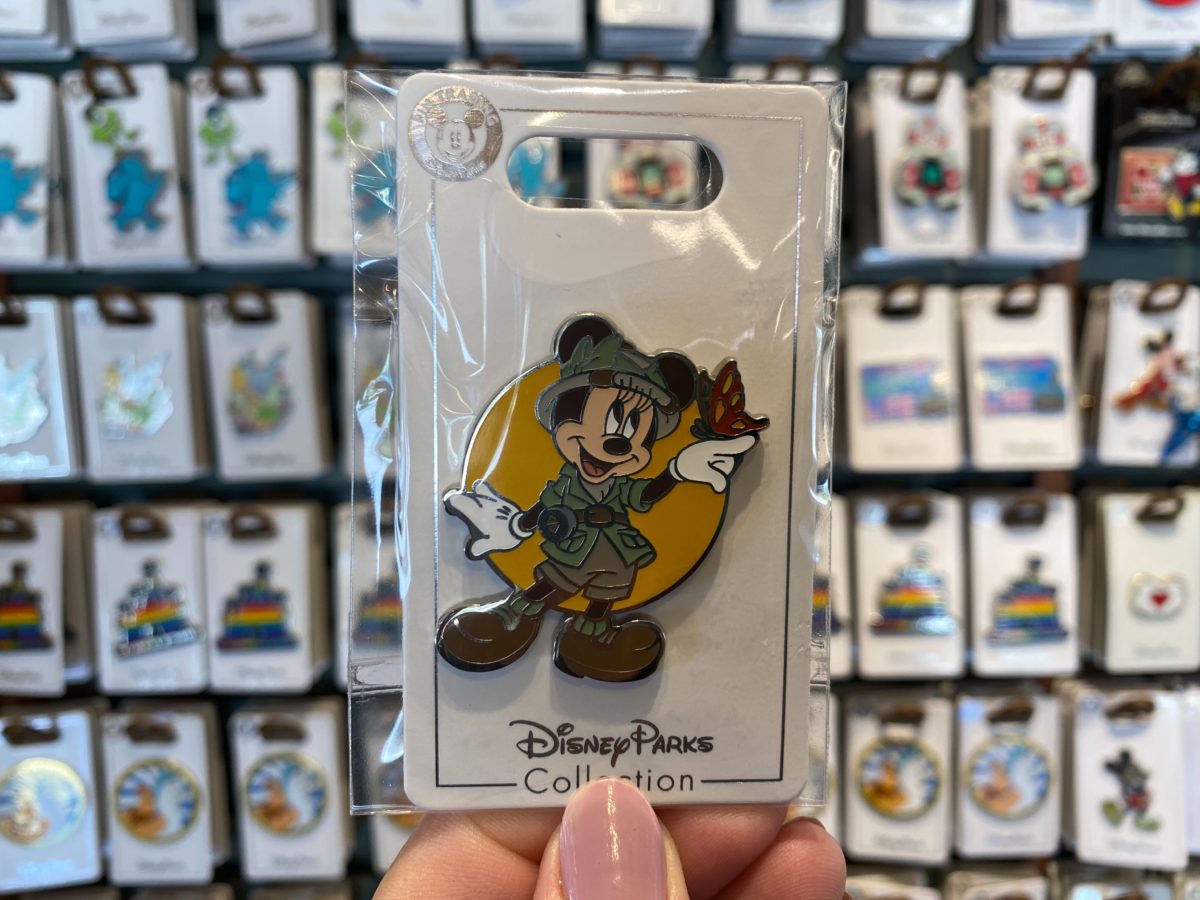 Here's a look at some of the newer open-edition pins, including Safari Mickey & Minnie, and Orange Bird.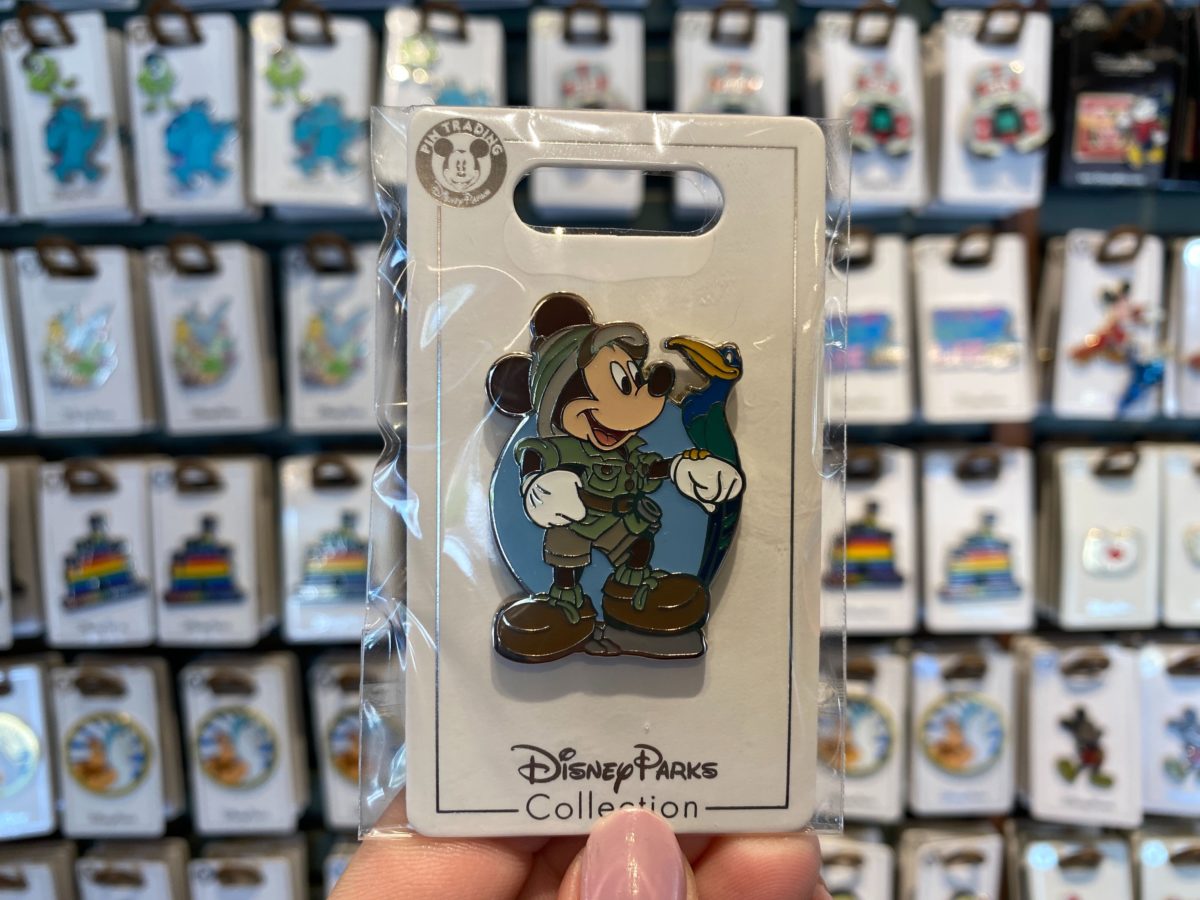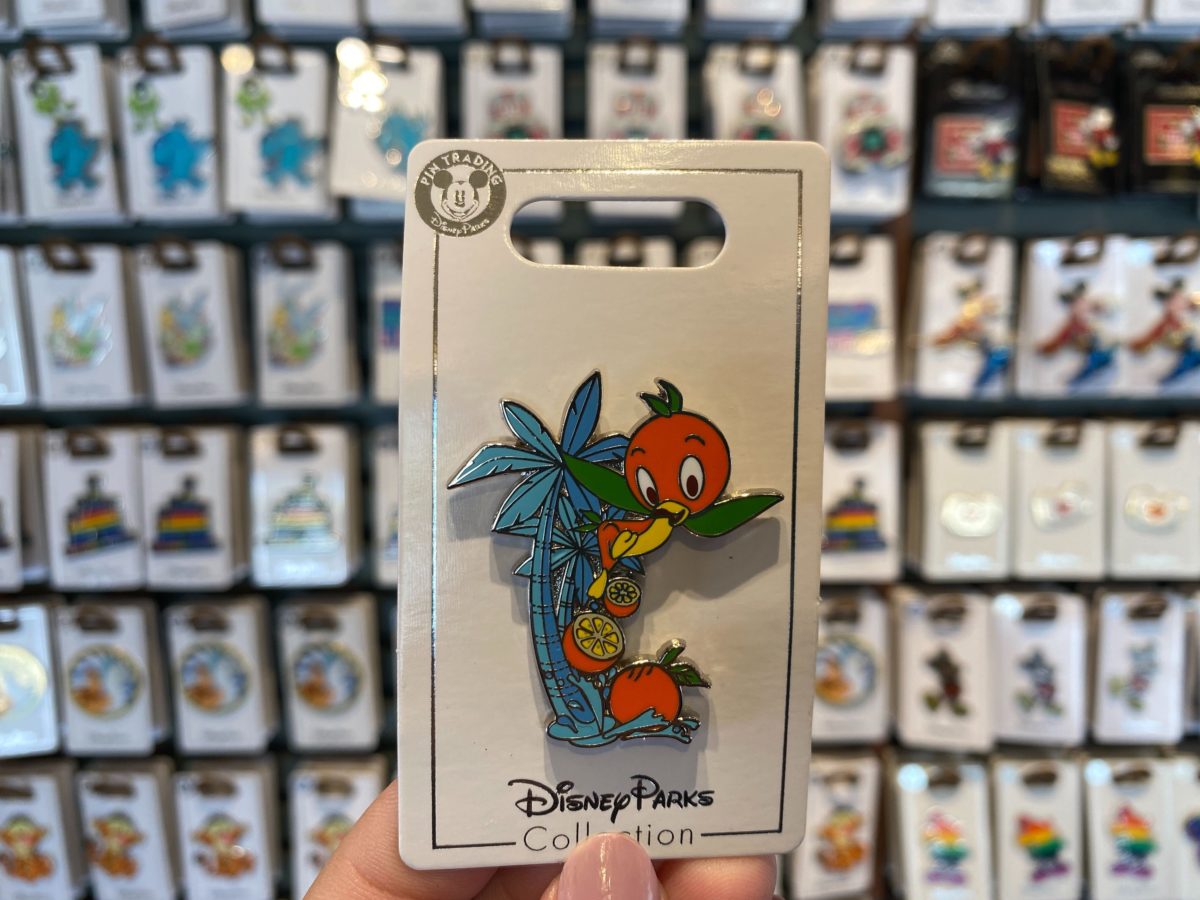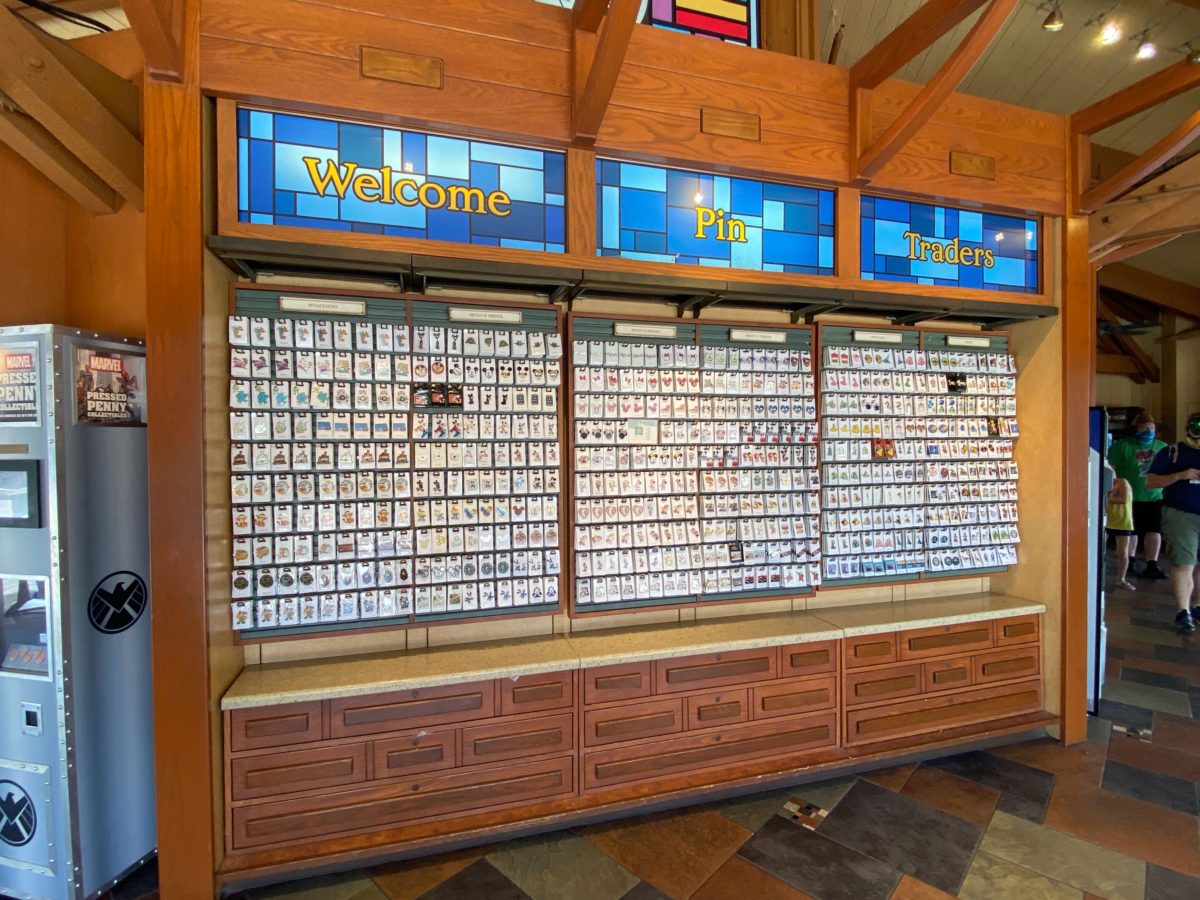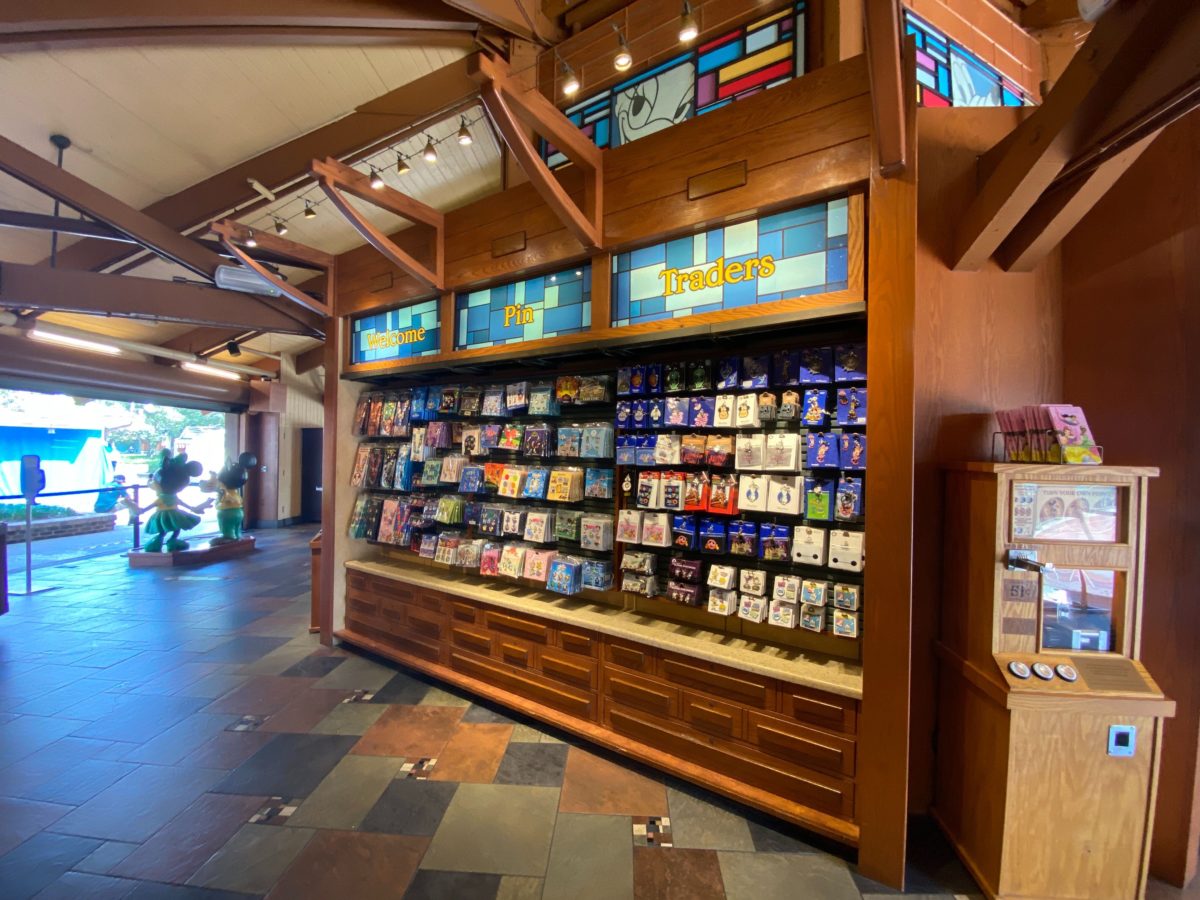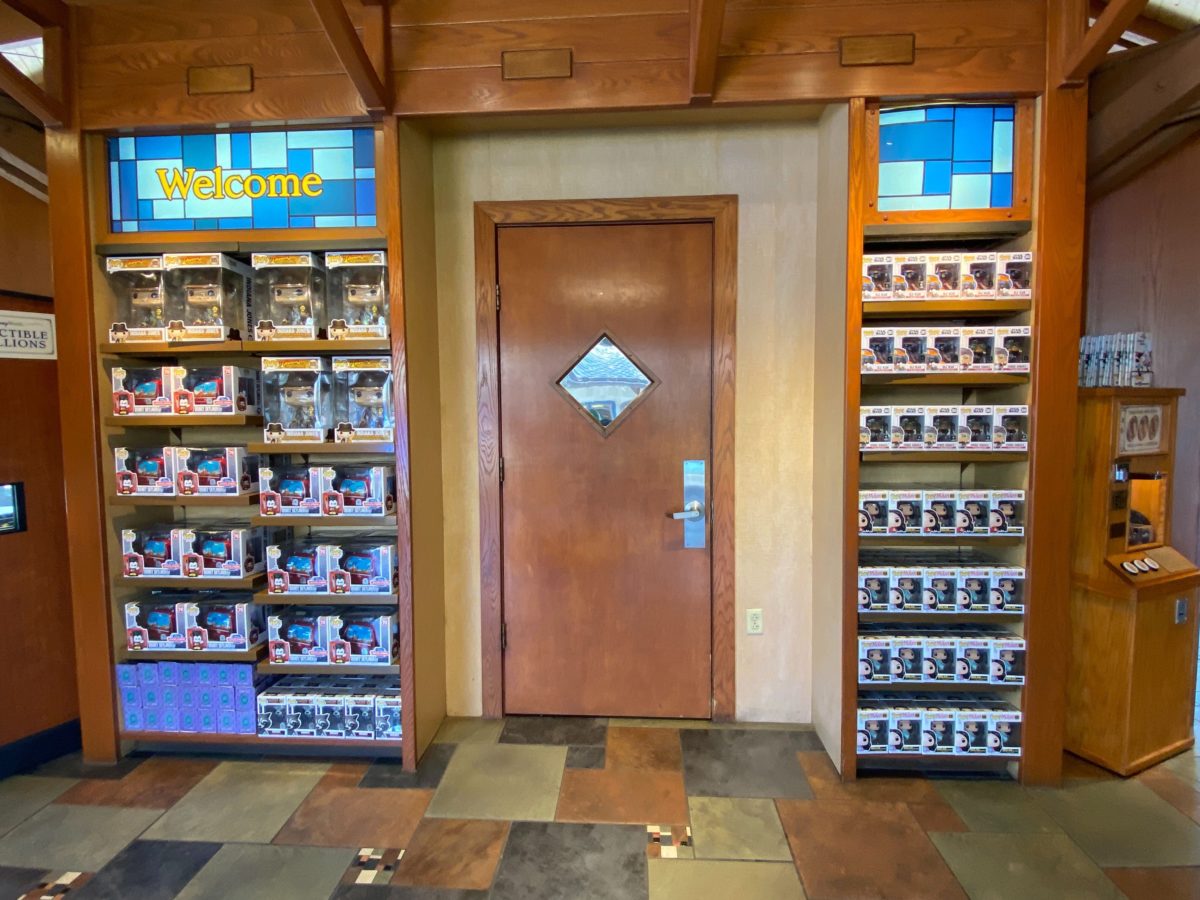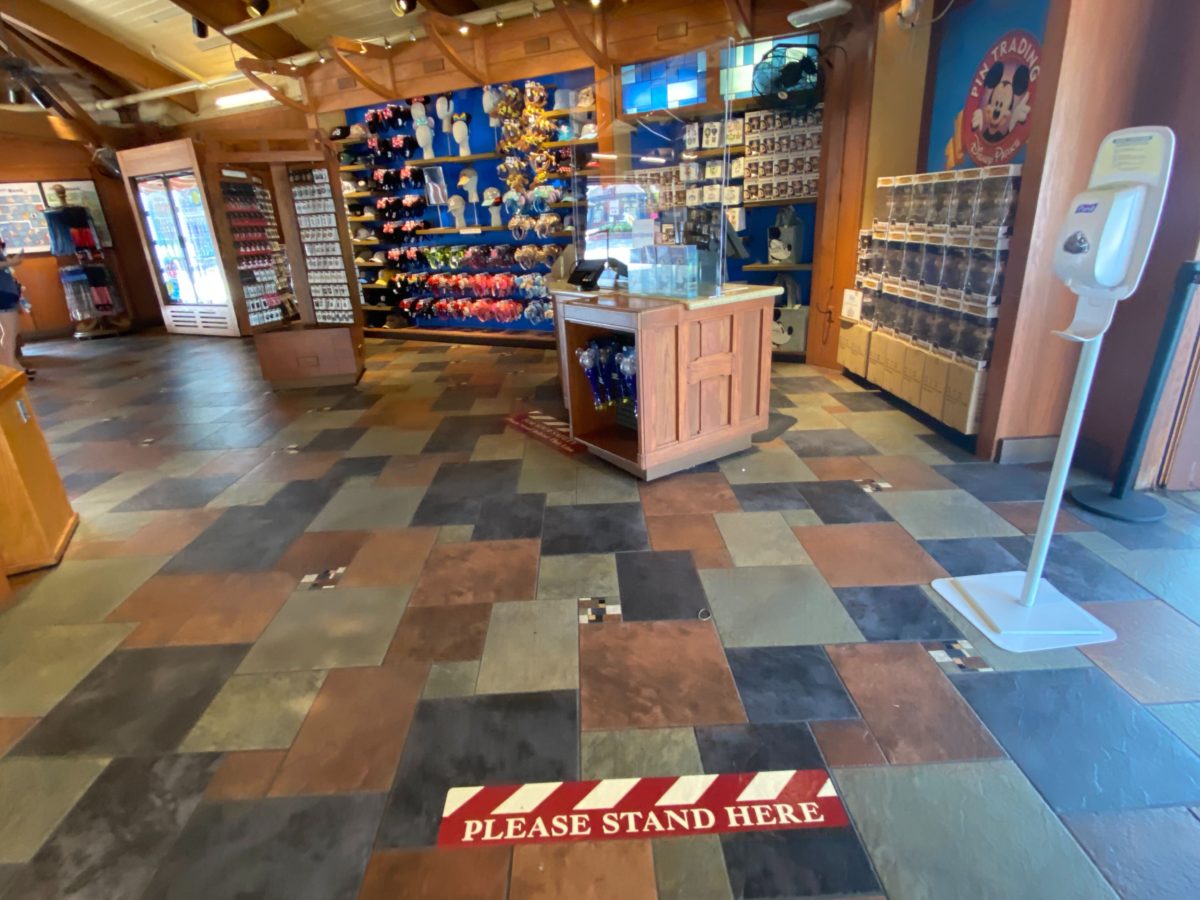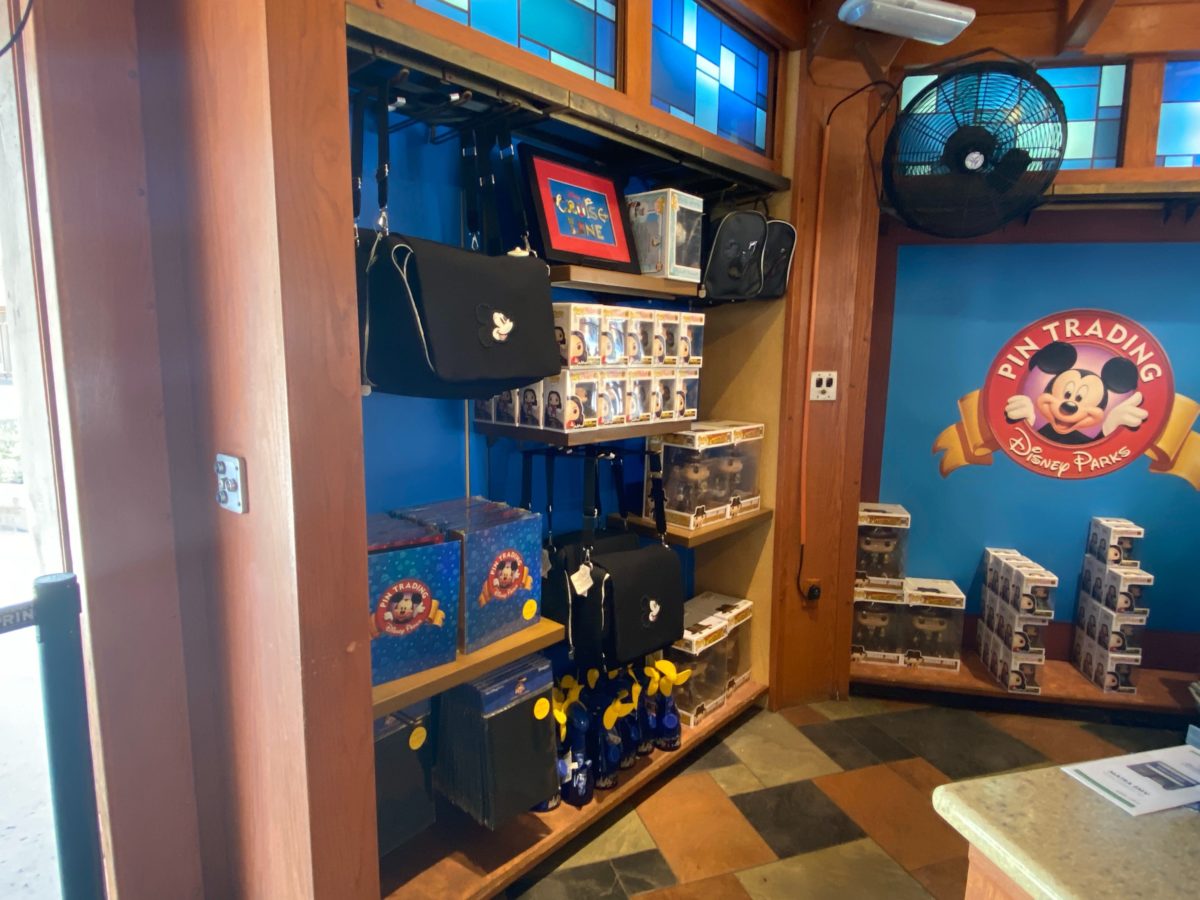 For now, pin trading is still available through the use of pin boards, however Cast pin trading with lanyards will not be available at this time to maintain physical distancing. (We didn't see any pin boards out for trading.) New collection product launches and limited-edition merchandise will not be available for in-person purchases at Walt Disney World Resort until further notice, which means we'll have to resort to shopDisney until further notice.
For a full walkthough of the now-reopened Disney Pin Traders, check out the video below:
Will you be visiting Disney Pin Traders this week or holding out until the new releases are finally in stock? Let us know in the comments.