The Universal Beijing Resort is still scheduled to open sometime in 2021 despite COVID-19 setbacks earlier this year. And just recently, the resort revealed a whole slew of details and concept art for this resort's version of CityWalk! Every Universal resort worldwide (except Singapore) features a CityWalk shopping and entertainment district, and it looks like Universal plans to deliver once again! Let's take a closer look!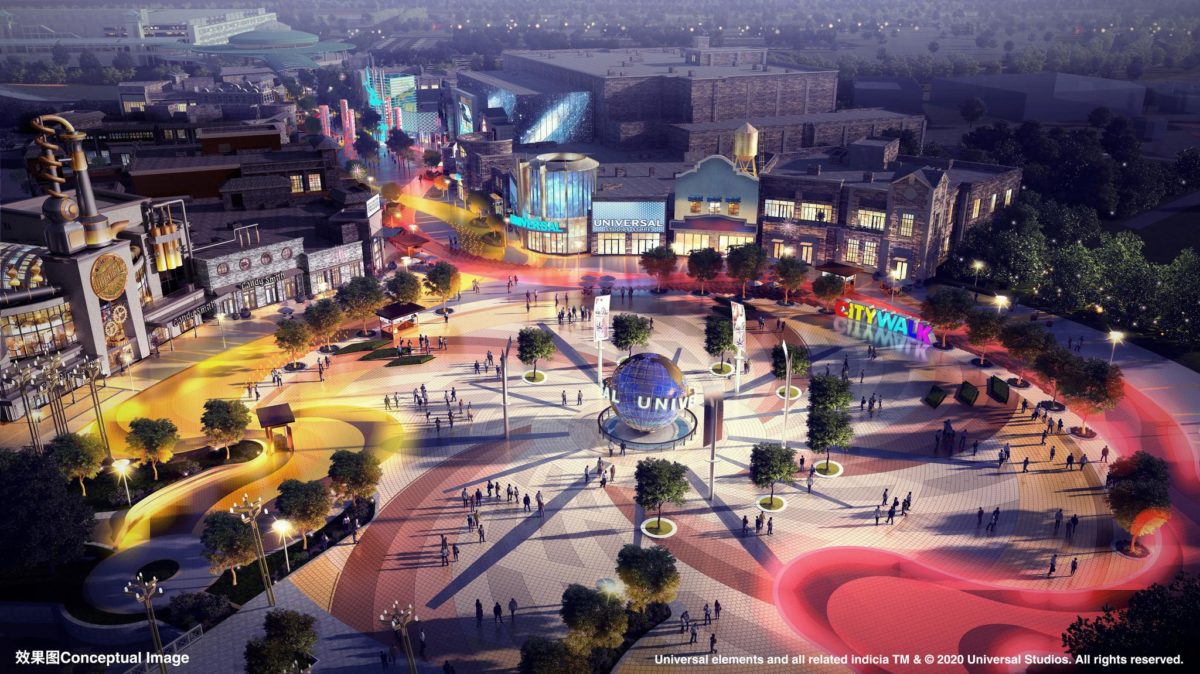 The whole area looks pretty sizable, with a main street leading up to a grand plaza with the iconic Universal globe and the park entrance. CityWalk leads guests to the park, with architectural styles and the overall atmosphere gradually evolving along the way. Red and gold colors run through the entire complex before finally meeting the iconic Universal Globe at the park's entrance plaza. The idea is to form an image that calls to mind two dragons embracing a pearl. Universal CityWalk Beijing boasts 24 venues, including an 11-screen cinema, 15 distinctive dining offerings featuring both Western and Asian cuisines, 8 retail stores, and a diverse range of 11 retail and food and beverage carts. Universal says they're "aiming to bring a fresh and unique experience to local consumers."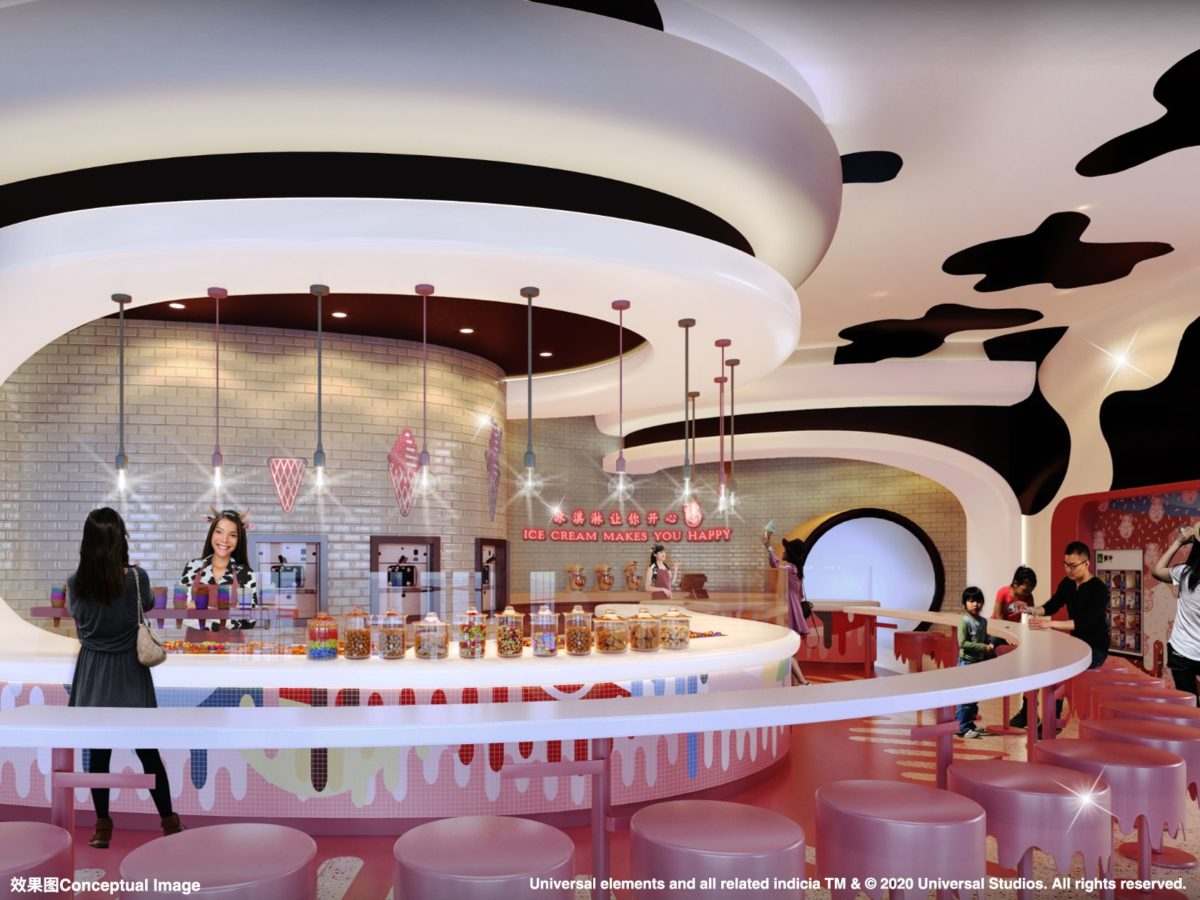 Universal CityWalk Beijing will feature the introduction of three new businesses. The first of these is Cutie Cones Ice Cream, a child-friendly ice cream parlor. The interior features many motifs of pinks as well as walls and ceilings resembling cow skin.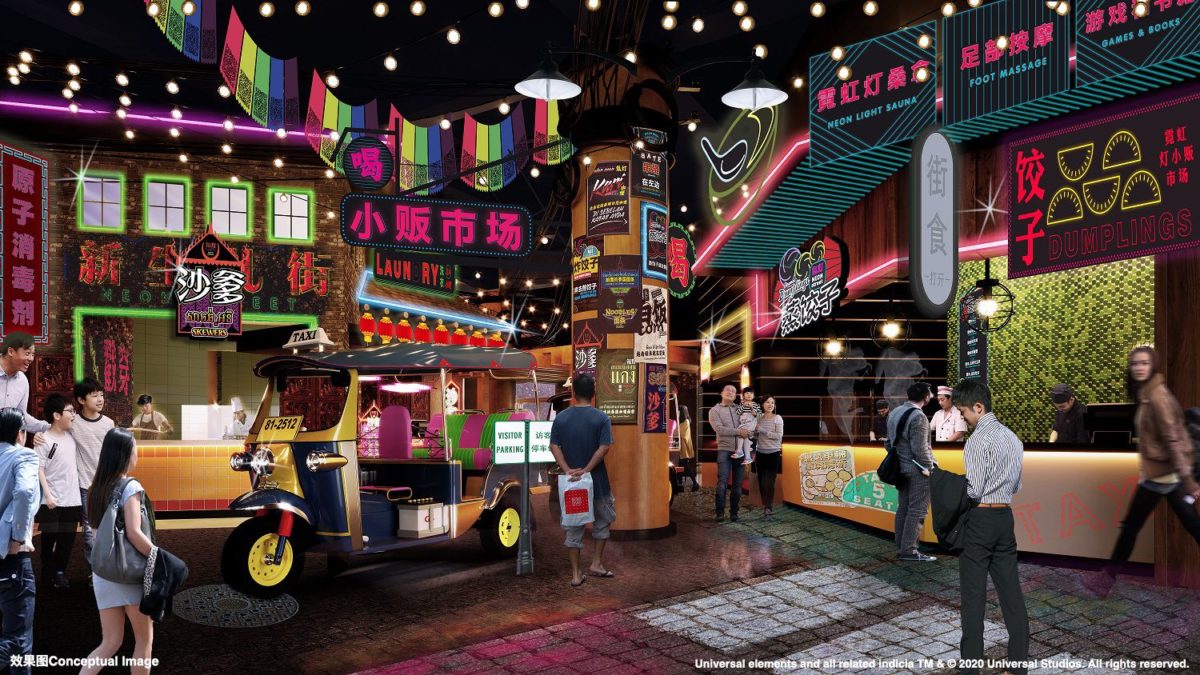 The second of these new businesses is the Neon Street Hawkers. Blazing with neon lights, street signs, posters, and storefronts akin to a bustling local marketplace, Neon Street Hawkers brings the energy, glow, and taste of a Southeast Asian night market to Beijing, according to Universal.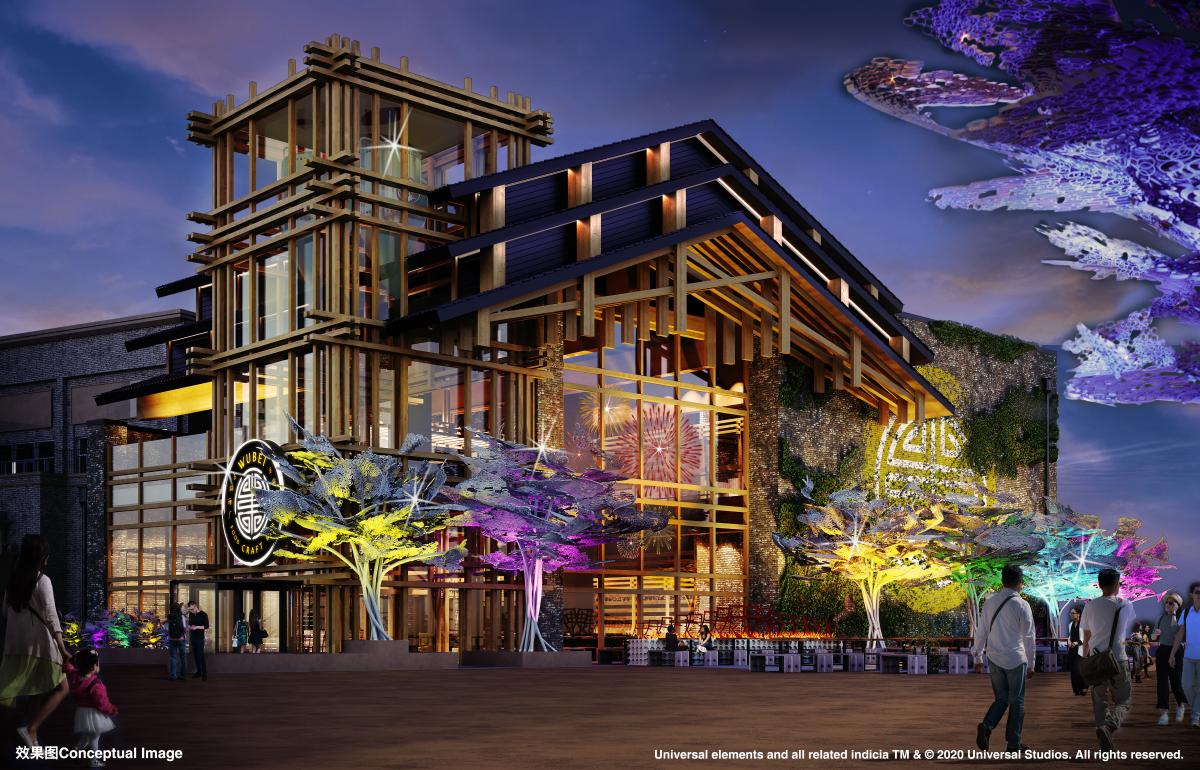 And last but not least is Wubei Craft Food and Beer, a combination of a craft beer restaurant and more traditional Chinese sights, sounds and tastes. Plus it will feature live music performances in the evenings. But this restaurant isn't alone! Musicians and performers will make a regular appearance on the streets of CityWalk, while seasonal entertainment programs will be hosted in CityWalk's riverfront park.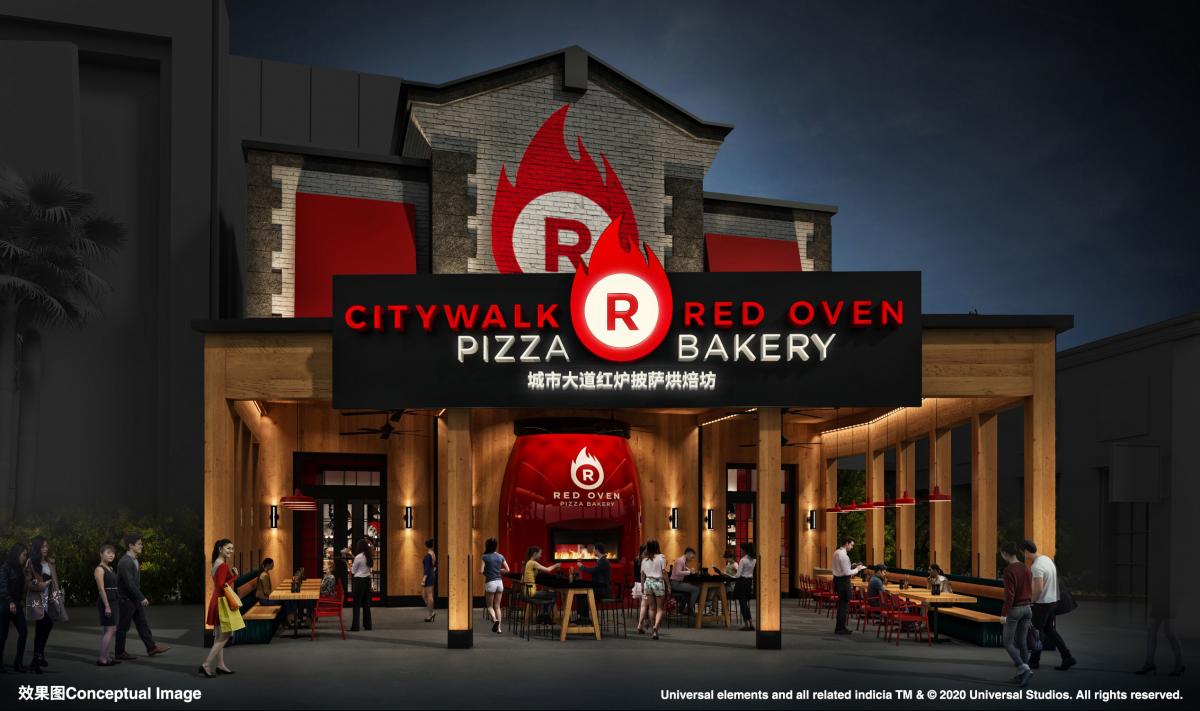 The ever-popular Red Oven Pizza Bakery will open its first international outlet at Universal CityWalk Beijing as well. Ideally, it'll be a very similar experience to the Red Oven at the Orlando CityWalk.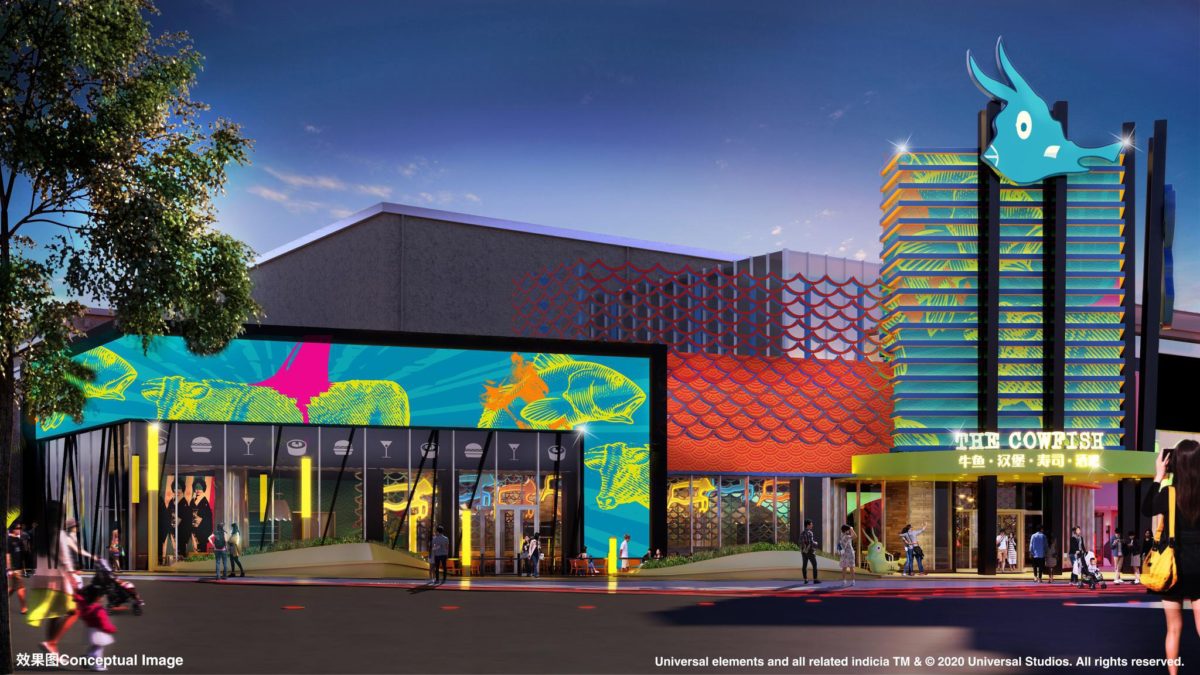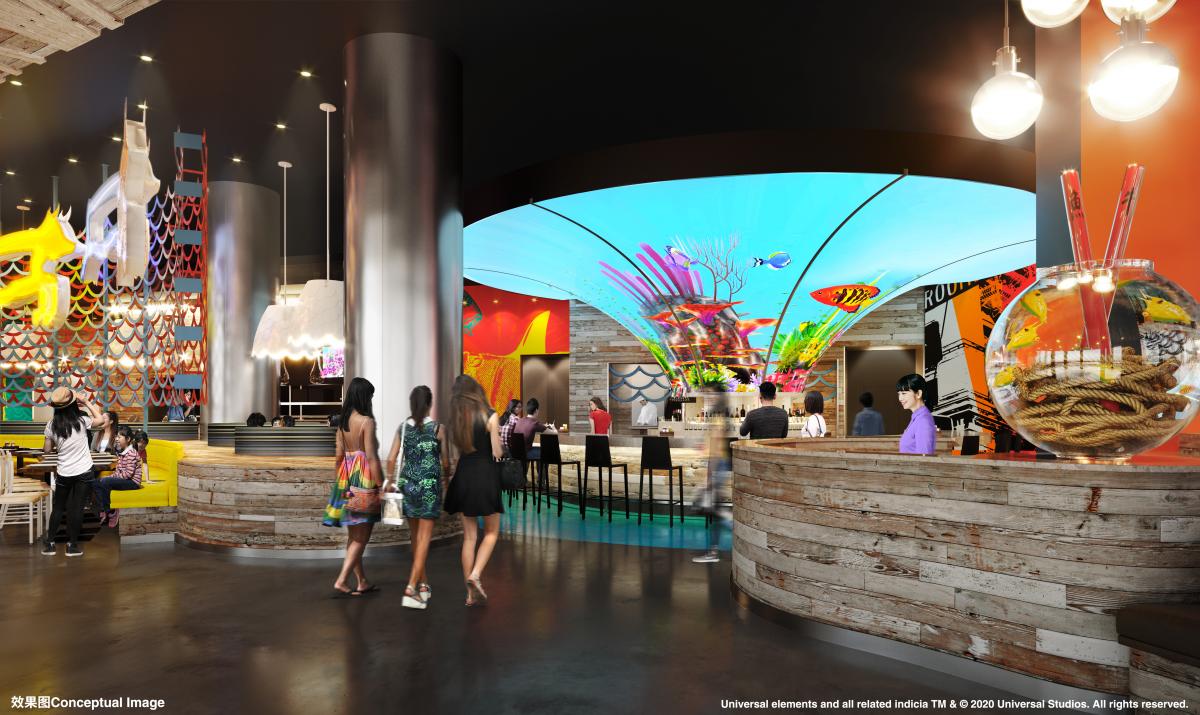 The Cowfish Sushi Burger Bar, another popular choice at the Universal Orlando CityWalk will also make its international debut in Beijing. At Cowfish, Guests will not only be able to enjoy a surprisingly delicious combination of hamburgers and sushi, but also connect their phones via an app while waiting to draw their own pictures on the big screen of the waiting area, according to Universal.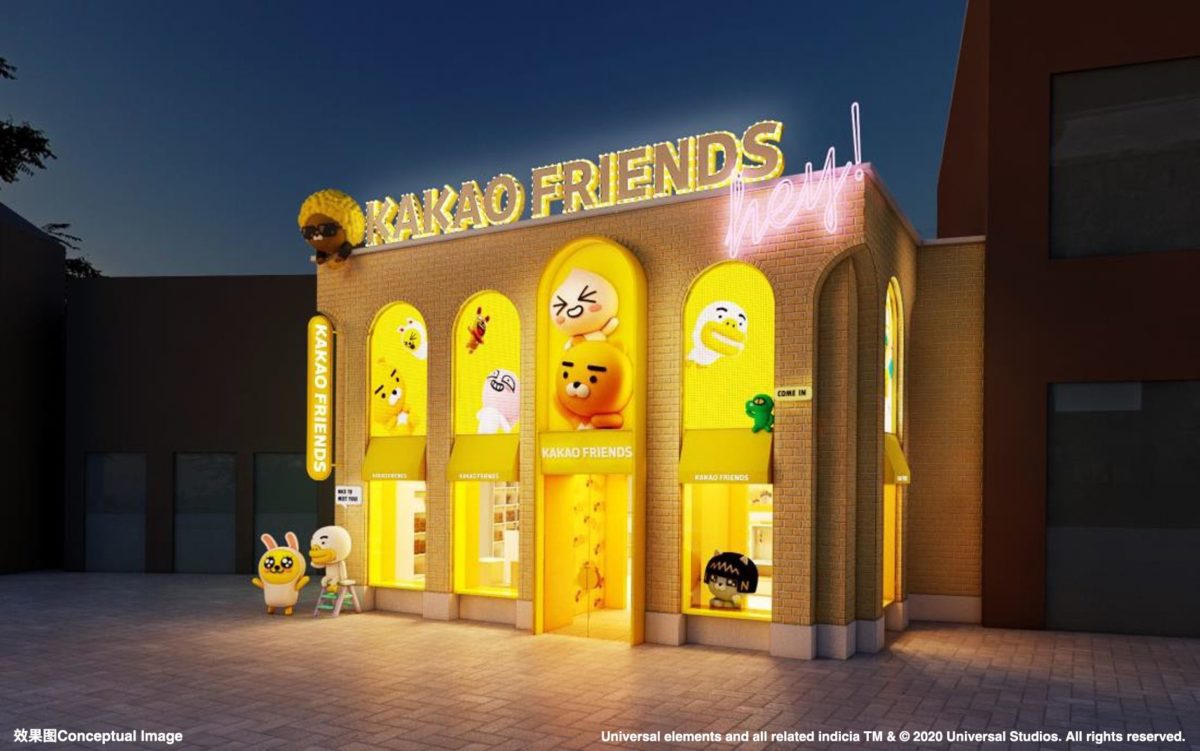 Kakao Friends, the beloved Korean cartoon characters, will also appear in a flagship store at Universal CityWalk Beijing. In addition, POP MART's concept store worldwide will also debut at CityWalk.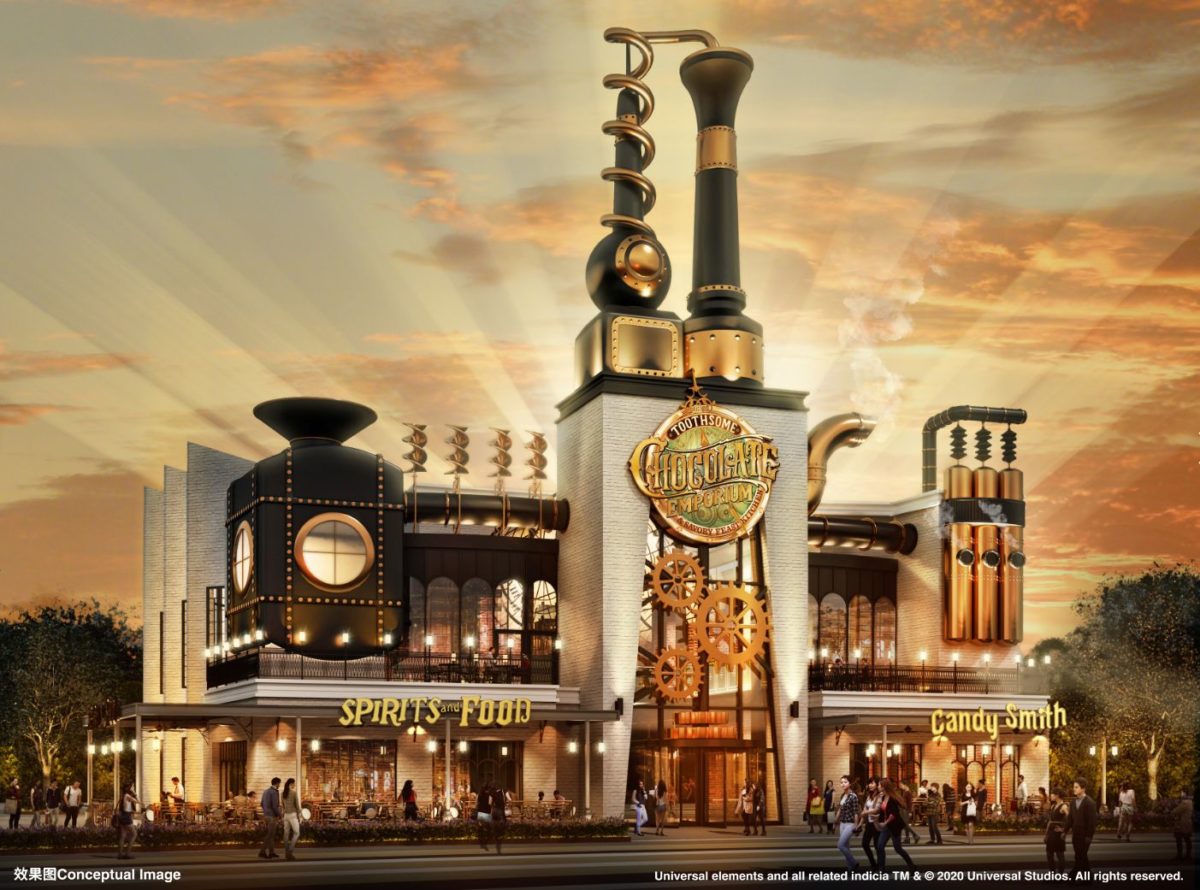 The Beijing outpost of the Toothsome Chocolate Emporium & Savory Feast Kitchen will be the largest of any Universal theme park worldwide. The restaurant will feature an enchanting steampunk atmosphere, based around the story of Professor Doctor Penelope Tibeaux-Tinker Toothsome and Jacques the Robot, who appear onsite as they interact with guests in the restaurant, according to Universal.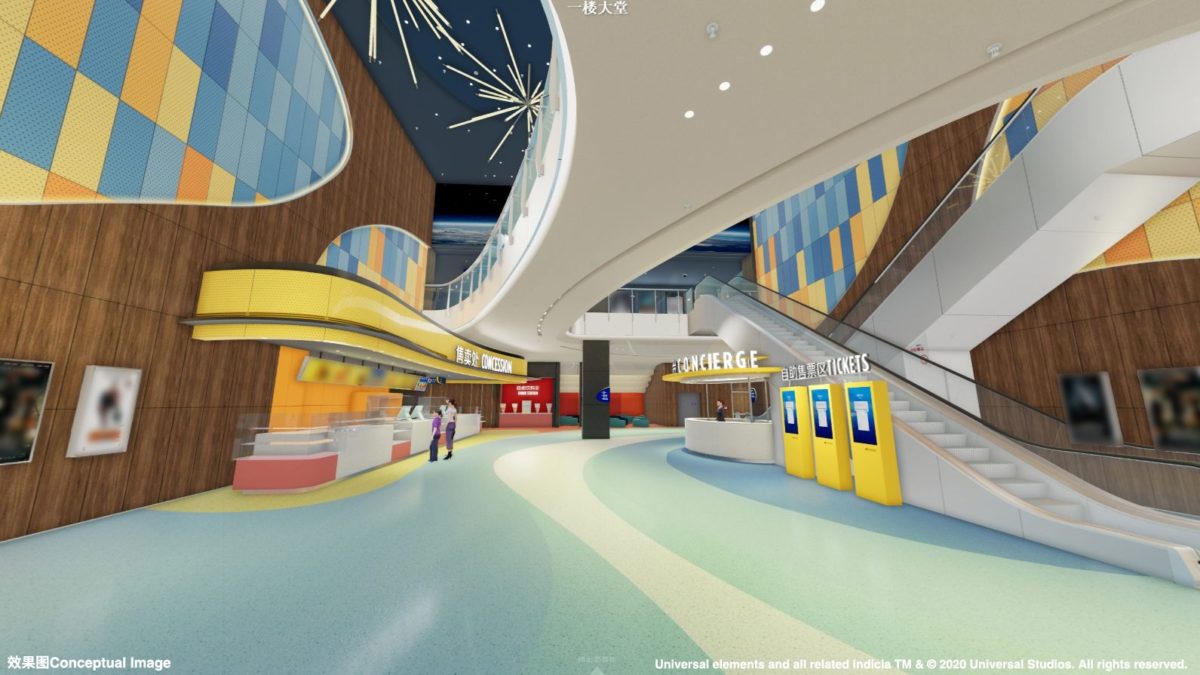 Reflecting the important role of movies at Universal Beijing Resort, the state-of-the-art Universal CityWalk Cinema will be located at the center of CityWalk. Featuring 11 theaters and 2000 seats, the cinema is specially designed to host premieres and VIP events, with the largest commercial IMAX Laser theater in Beijing, according to Universal.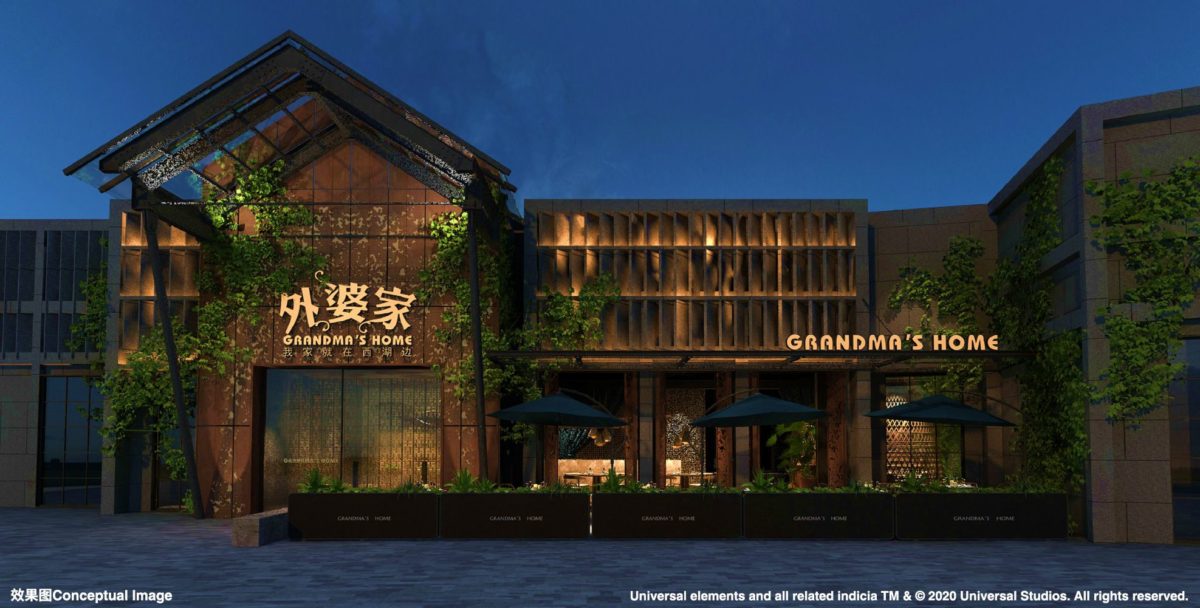 Domestic brands aren't left out, though. The popular eatery Chinese eatery Grandma's Home will be reimagined in an exciting Grandma's Travel Home concept restaurant in their first Beijing location.
Universal offered the following as a statement regarding Universal CityWalk Beijing:
As a new center of Beijing's nightlife, CityWalk will feature long operating hours to ensure the best services are always available for both early-bird tourists and nightlife fans. From a relaxing cocktail to an incredible feast or unforgettable shopping and entertainment, CityWalk will provide a full range of choices for Beijing's nightlife, to ensure that there's something for everyone, from an exciting night out to an evening of family fun.
Clearly the Beijing outpost of CityWalk is something to keep our eyes on! We look forward to watching the rest of the resort progress toward its 2021 opening date, so keep watching Universal Parks News Today for the latest!
Want even more Universal Studios news? Check out our newest website, Universal Parks News Today, for all the latest updates on Universal Parks across the globe! And follow us on social via our YouTube channel, plus Twitter, Instagram, and Facebook.