This post may contain affiliate links; please read the disclosure for more information.
On June 18th, we saw the Grand Reopening of Hong Kong Disneyland, and with that, Guests were able to see the latest construction on the new Castle of Magical Dreams! With the construction almost completed, we were able to see the latest merchandise line being released to help celebrate!
This update comes courtesy of our friends at Disney Magical Kingdom Blog, who was able to snag these exclusive new merchandise photos dedicated to this magical new castle!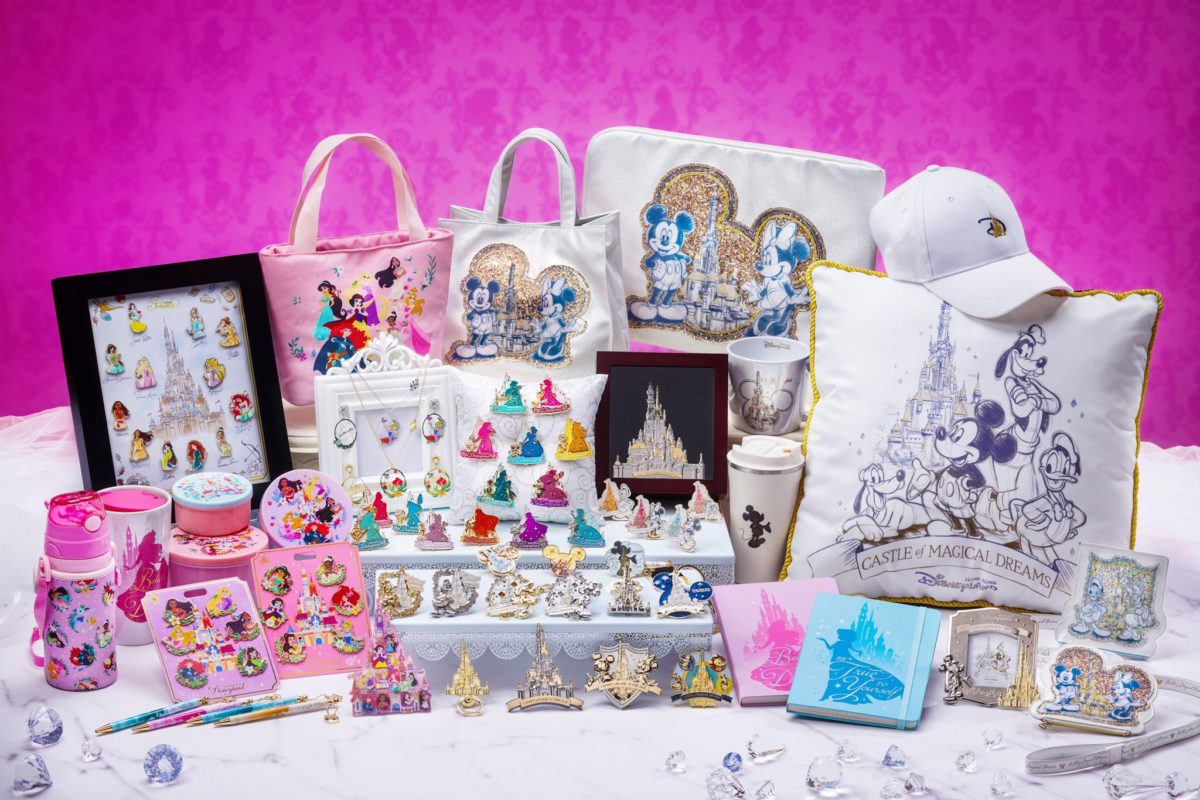 Here we can see all the latest merchandise that will be revealed in honor of the newly remodeled castle. From a mix of Disney Princesses to the classic gang of characters, there's a little something here for everybody, including exclusive trading pins, stationery sets, home decor, and more!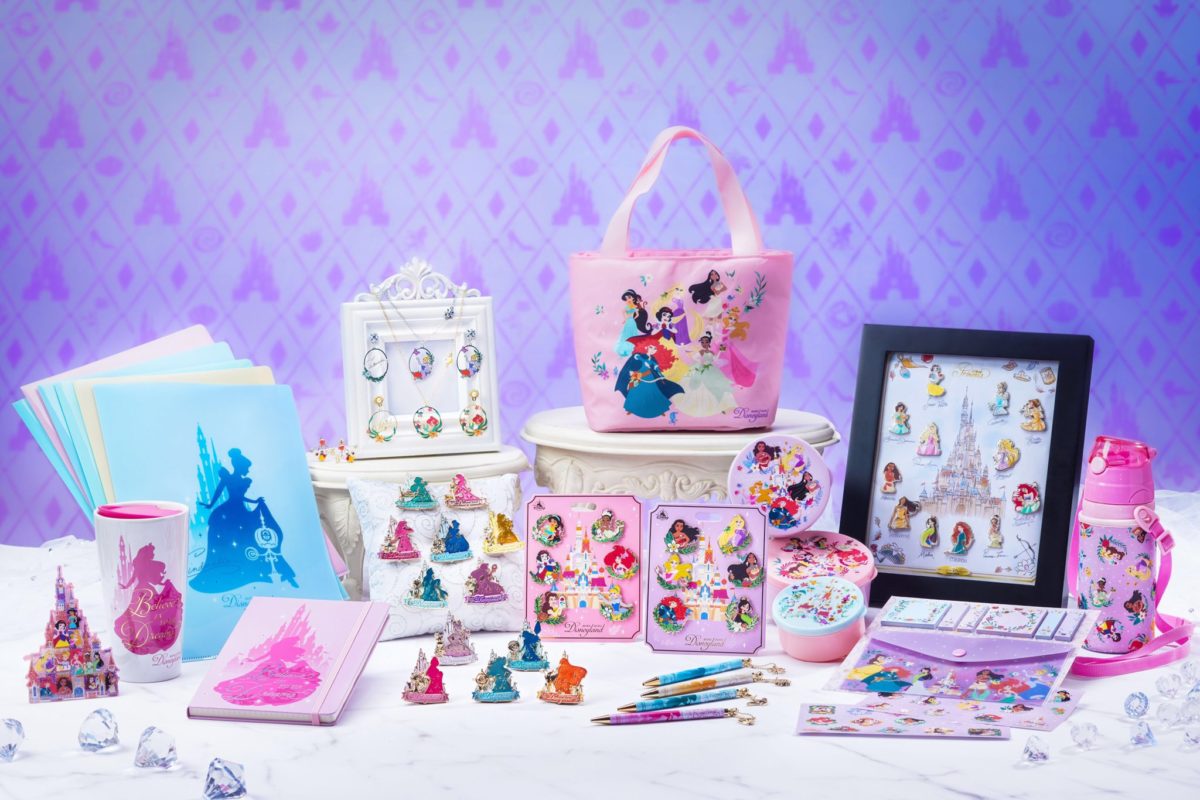 The princesses take center stage here, each getting their own piece of memorabilia to help celebrate. Various exclusive trading pin sets, a tote bag, stationery, and travel cups will be available, featuring inspirational sayings like, "Believe in your Dreams" and "Be True to Yourself".
When completed, the castle, replacing Sleeping Beauty Castle, will feature details inspired by thirteen stories featuring Disney Princesses and heroes, including Mulan, Brave, Moana, and Beauty and the Beast. It will also serve as home to outdoor stage shows and a new Bibbidi Bobbidi Boutique.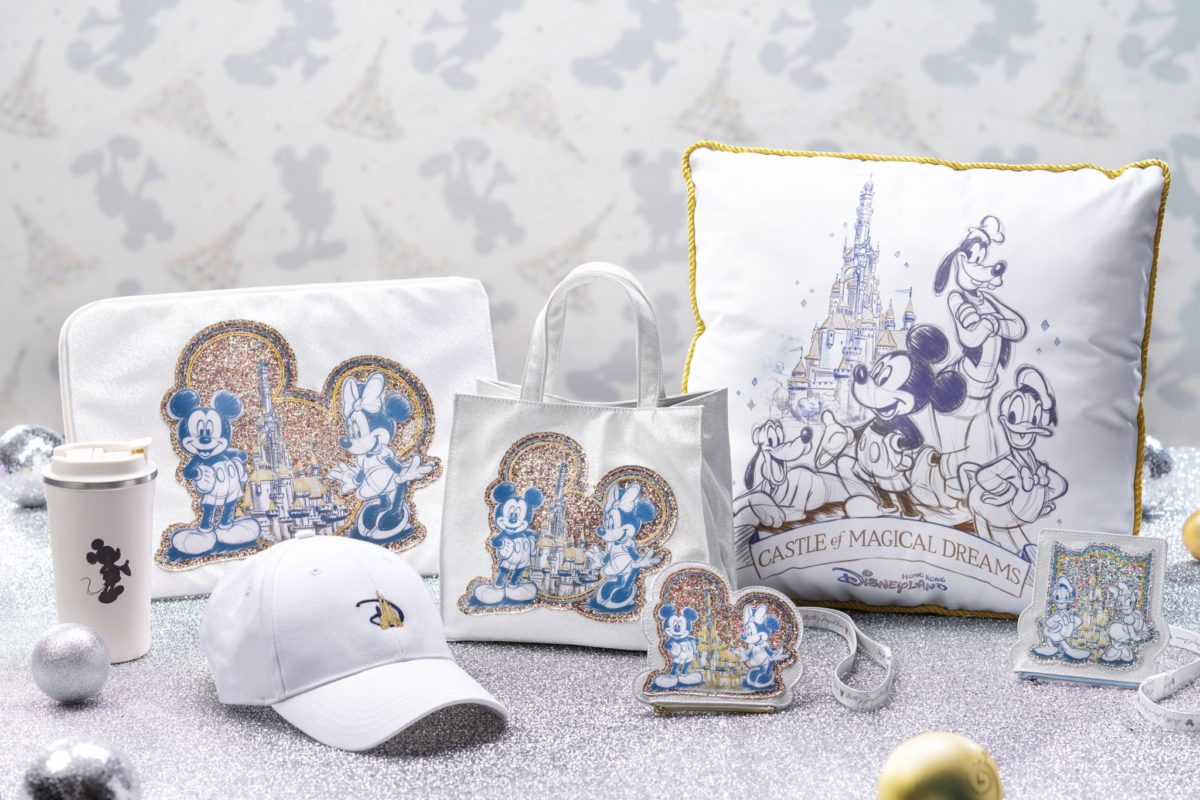 If you're looking for more subtle and classic commemorative merchandise, you'll want to check out these clean, polished, and shimmering new merchandise featuring the Fab Five. From an accent pillow, travel tumbler, tote bag, and hat, this selection of merchandise is definitely more sophisticated and stylish than the bright and bold colors of the Princess items.
What do you think of the new Castle of Magical Dreams? Will you be eager to pick up these new merchandise items to help celebrate? Let us know in the comments!
Featured Image courtesy of Disney Magical Kingdom Blog