This post may contain affiliate links; please read the disclosure for more information.
After various sock releases, including Toy Story 4 socks and Hercules-themed socks, a new pack of Mickey and friends socks have arrived at World of Disney in Disney Springs.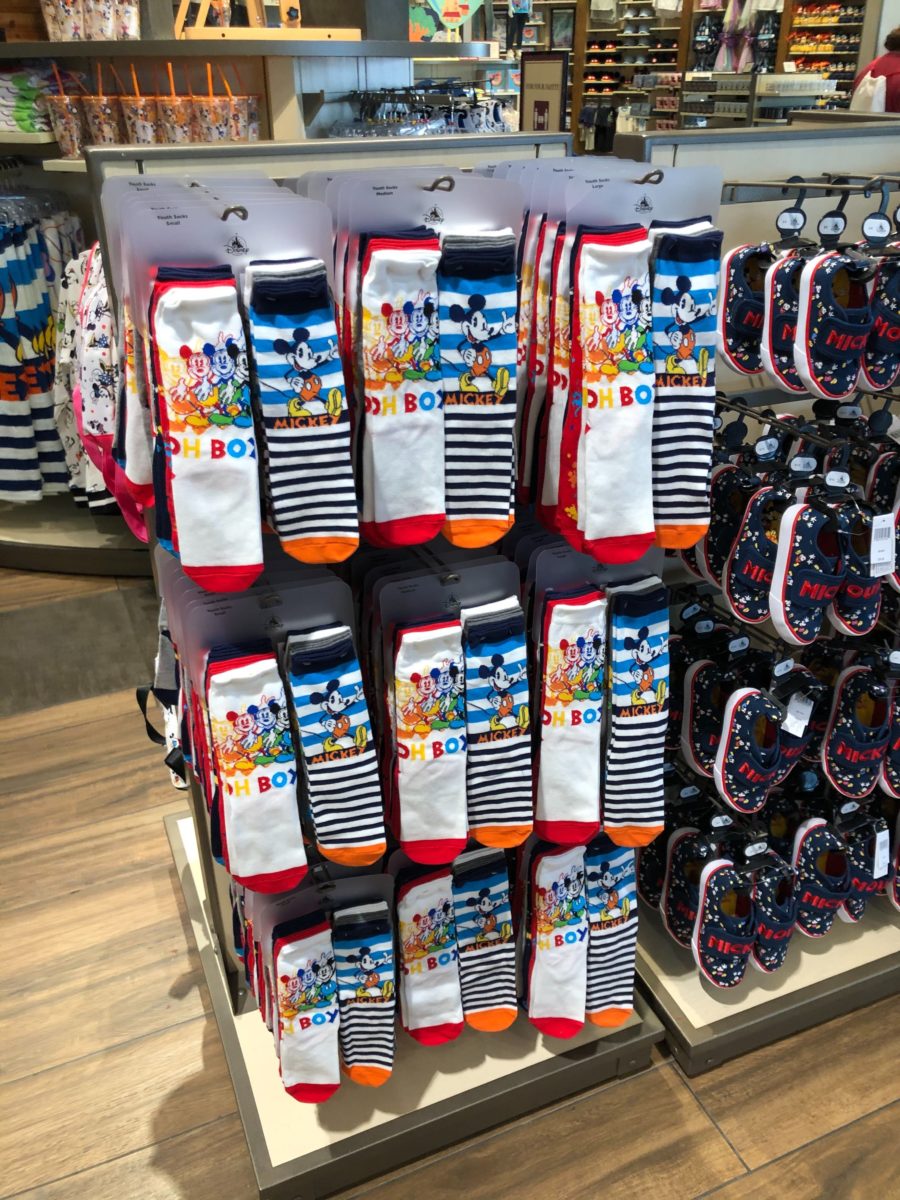 The socks come in various youth sizes (small, medium, large.) The first pairs of socks feature Mickey set against blue and black stripes and the second features a rainbow of Mickeys with "Oh Boy" written across the ankle.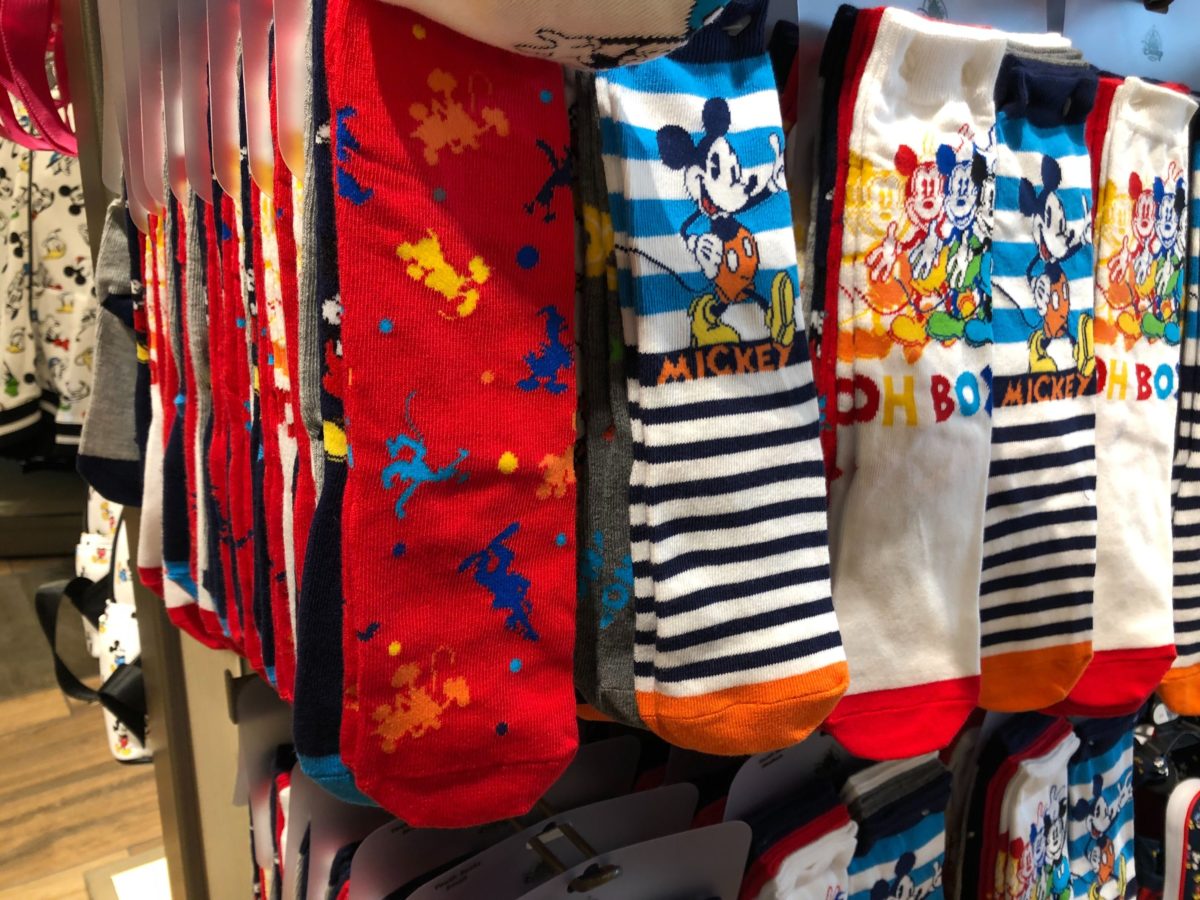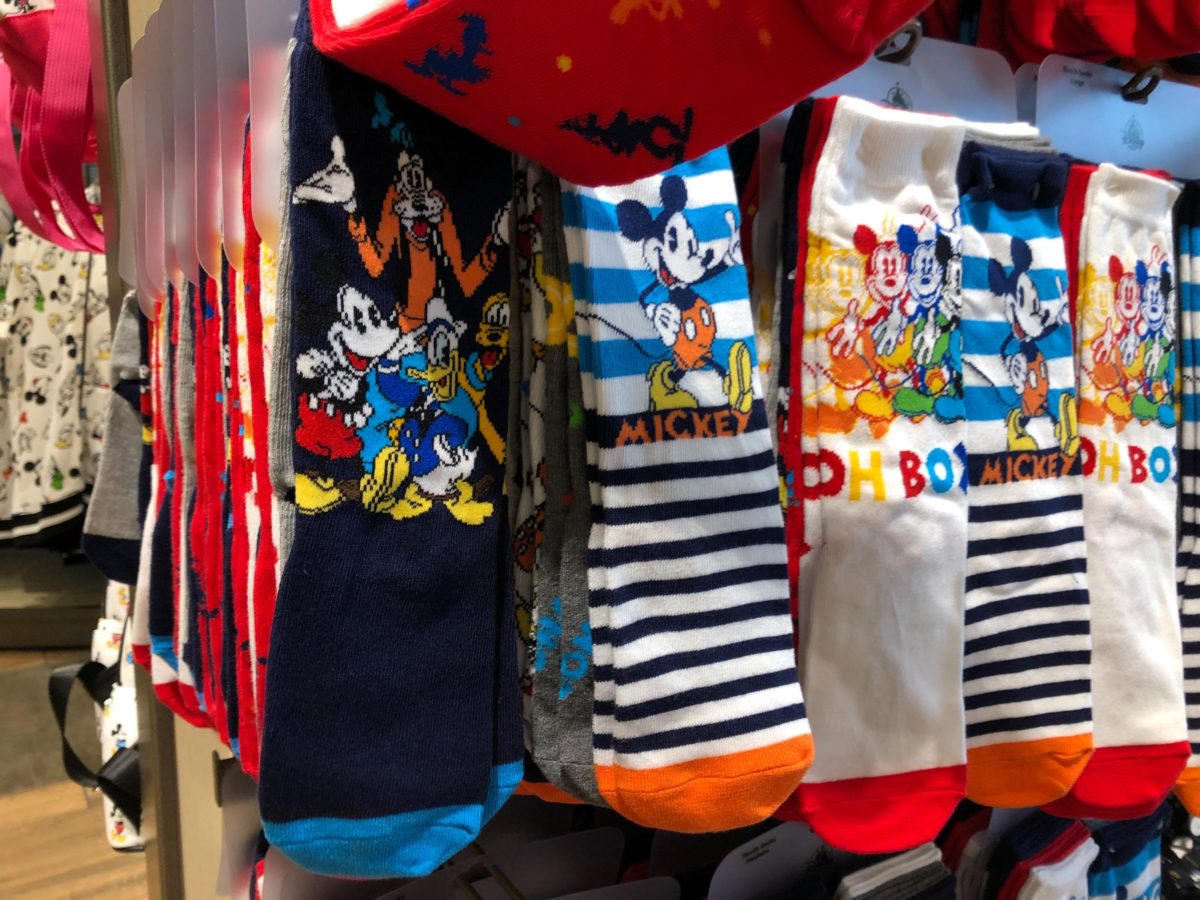 Two more pairs feature character silhouettes set against a red background and the Fab Four set against a navy blue background.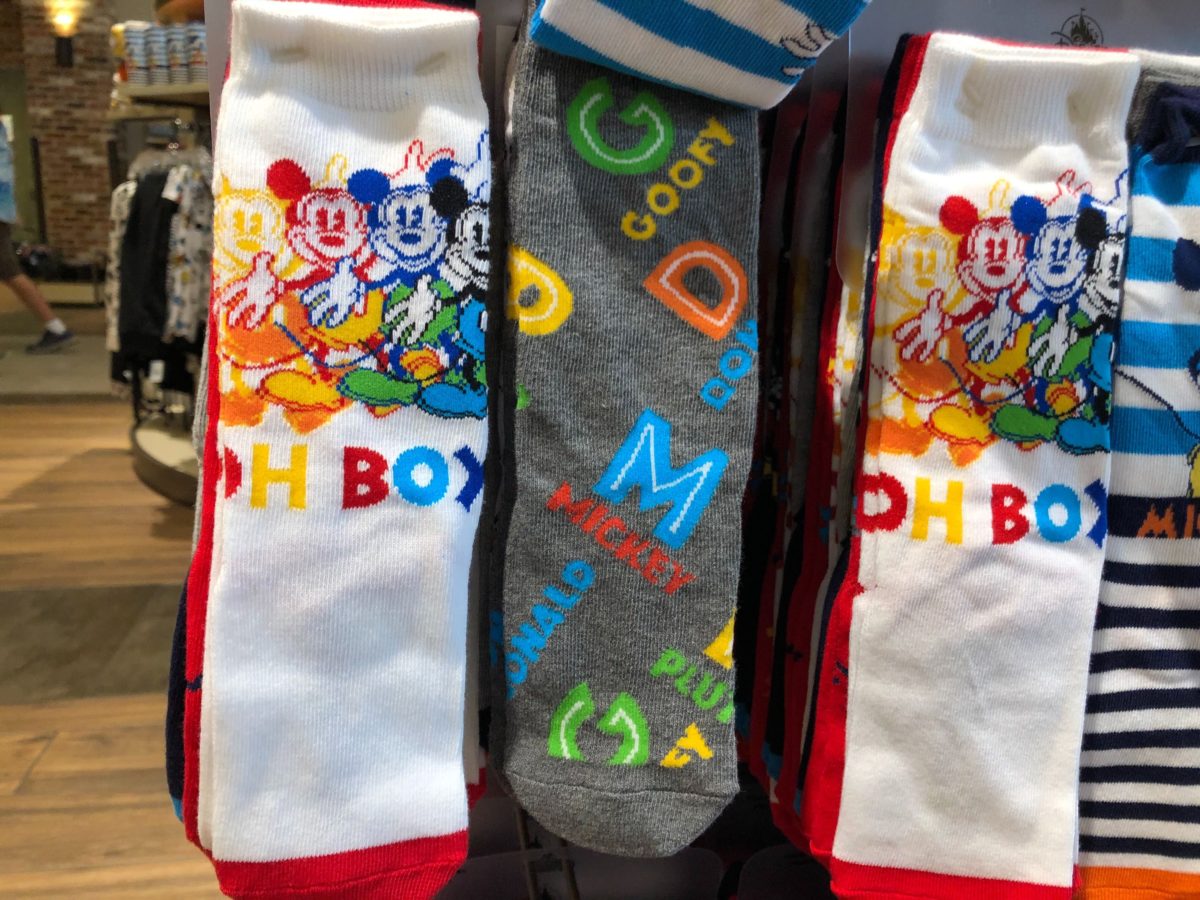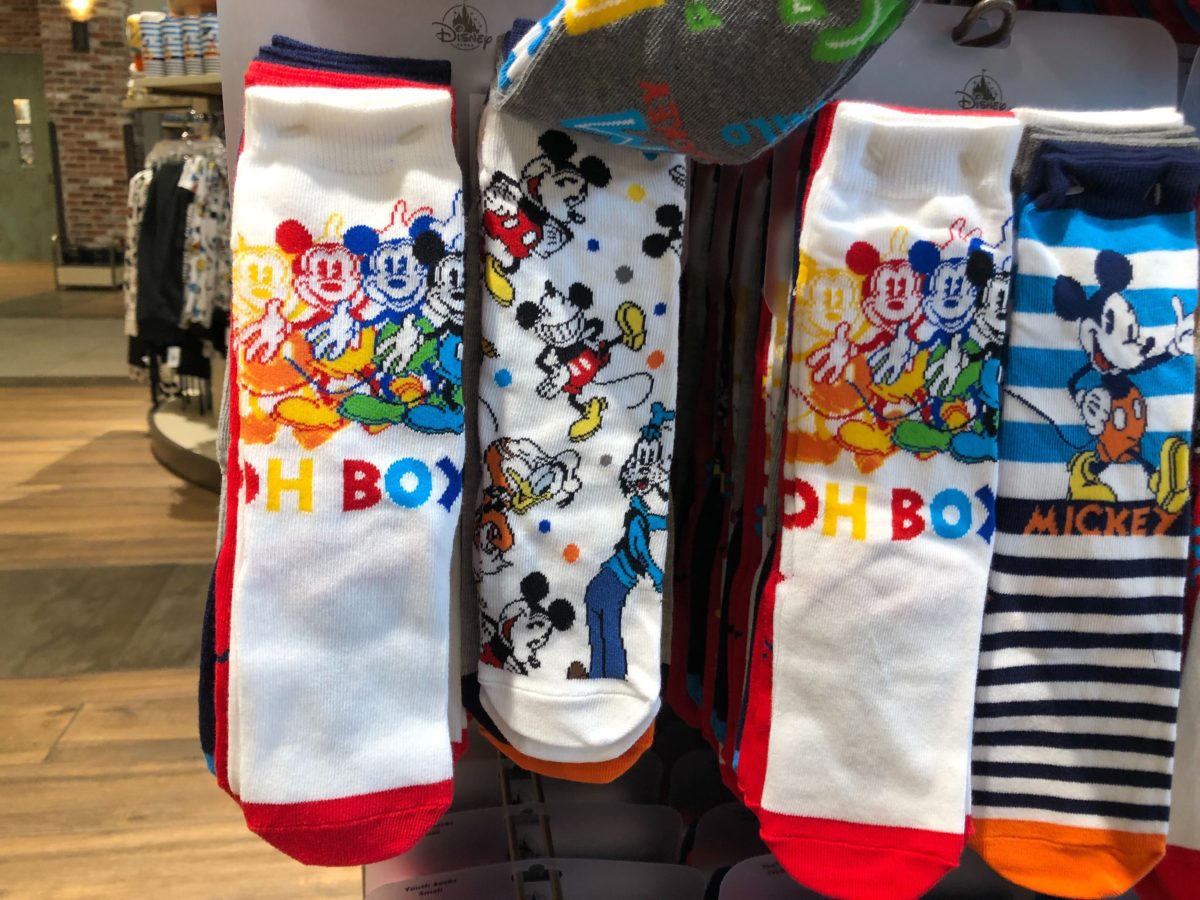 The next couple of pairs feature character names and letters set against a gray background while the other shows the Fab Four on white with various colored polka dots.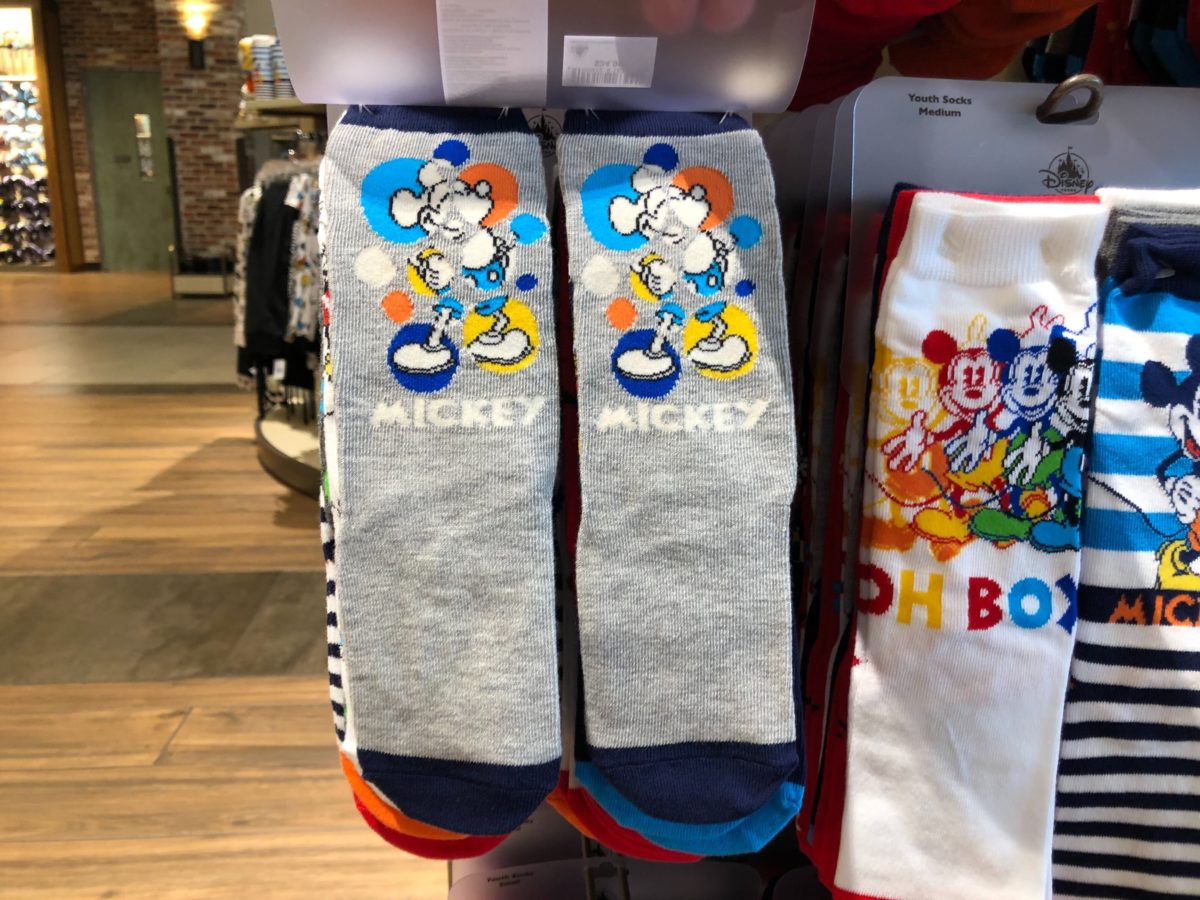 The final pair of this pack are gray socks with Mickey against colored polka dots and circles.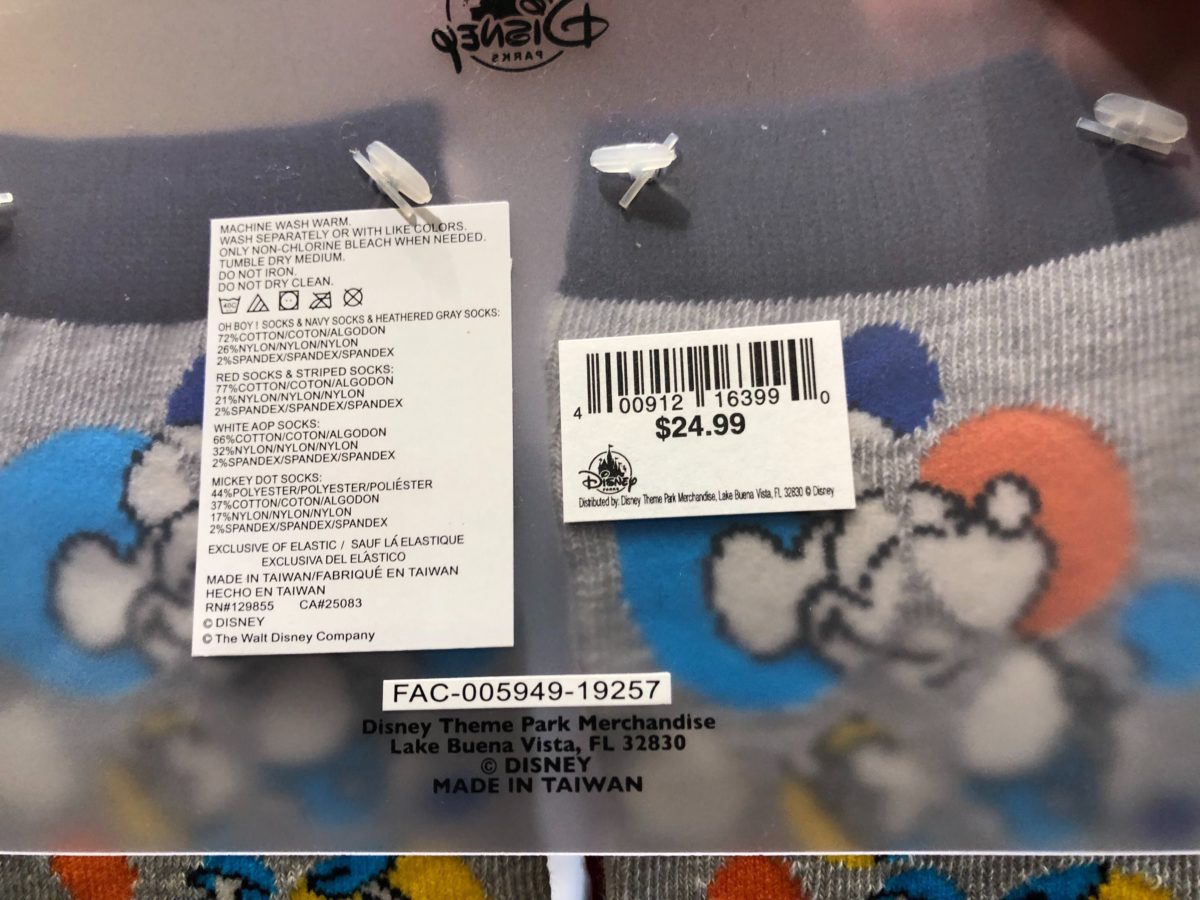 The sock pack retails for $24.99 and can be found at World of Disney.
Stay tuned to WDWNT for the latest in Disney Parks news.