Recently, Disney has upped their sock game by releasing a fun pair themed around Pain and Panic from Disney's Hercules. Then, today, while making our rounds at the World of Disney store in Disney Springs, we found even more new socks!
These two new pairs of socks are Toy Story 4 inspired and there's an option for both kids and adults!
Toy Story 4 Forky Sock – Adult Size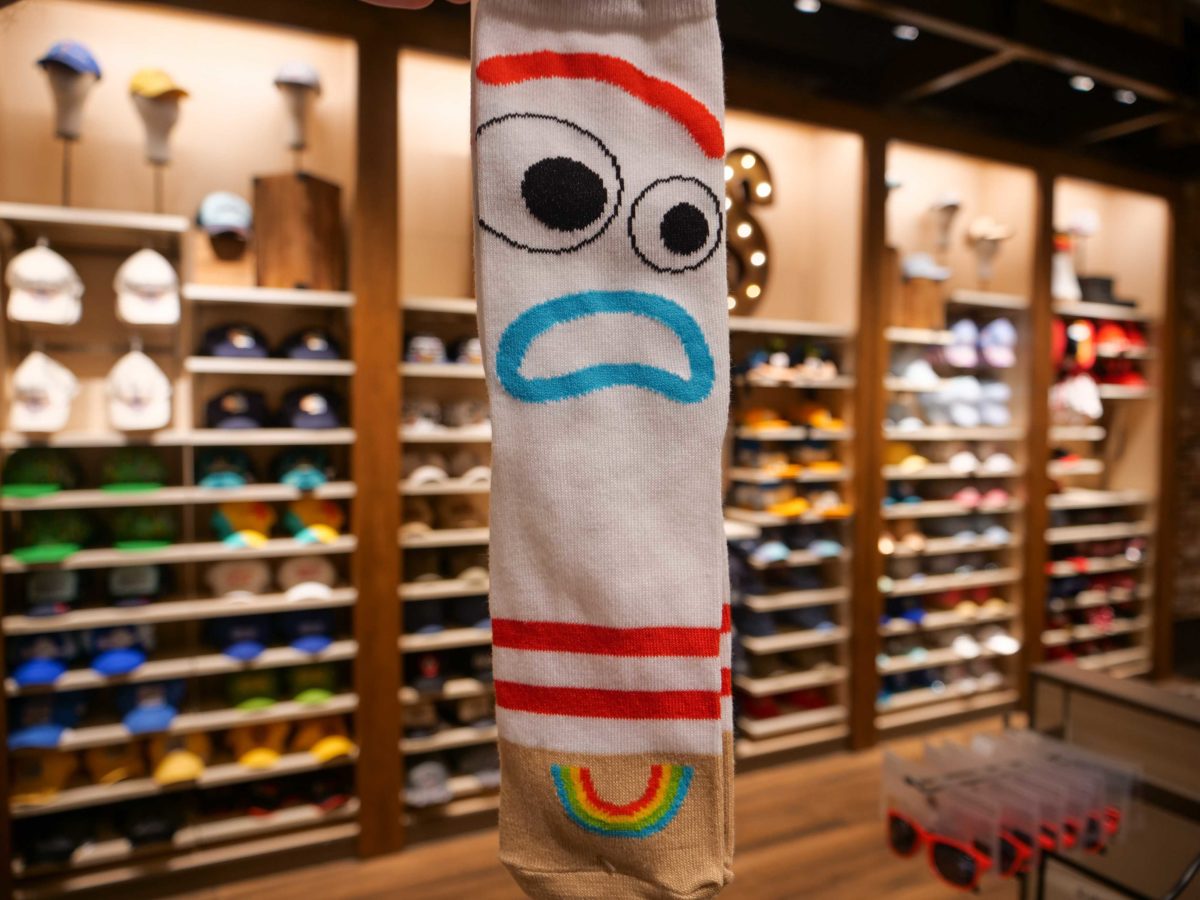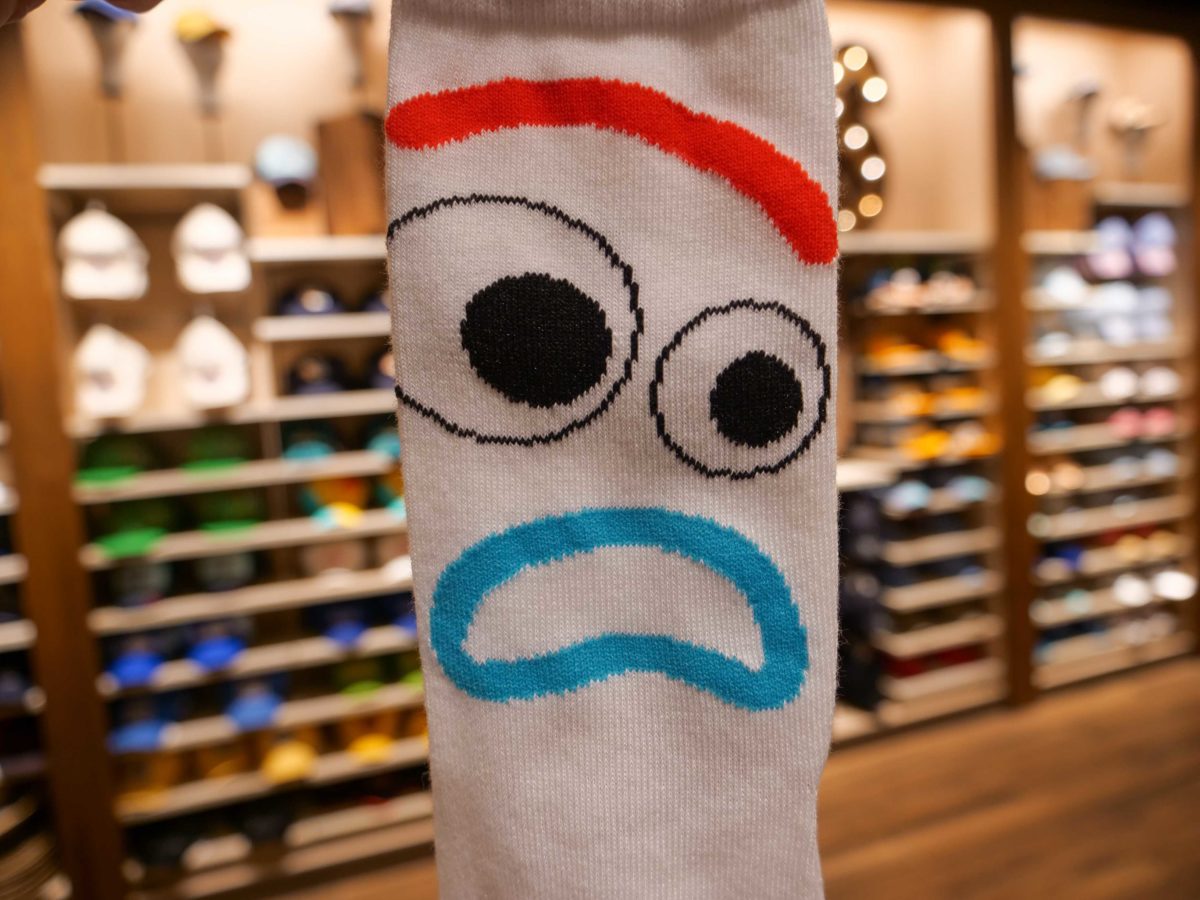 For adults, Disney has released a Forky sock. The sock features our favorite spork, who is sporting a bit of a worried expression. The background of the sock is mainly white, with Forky's face taking up most of the space.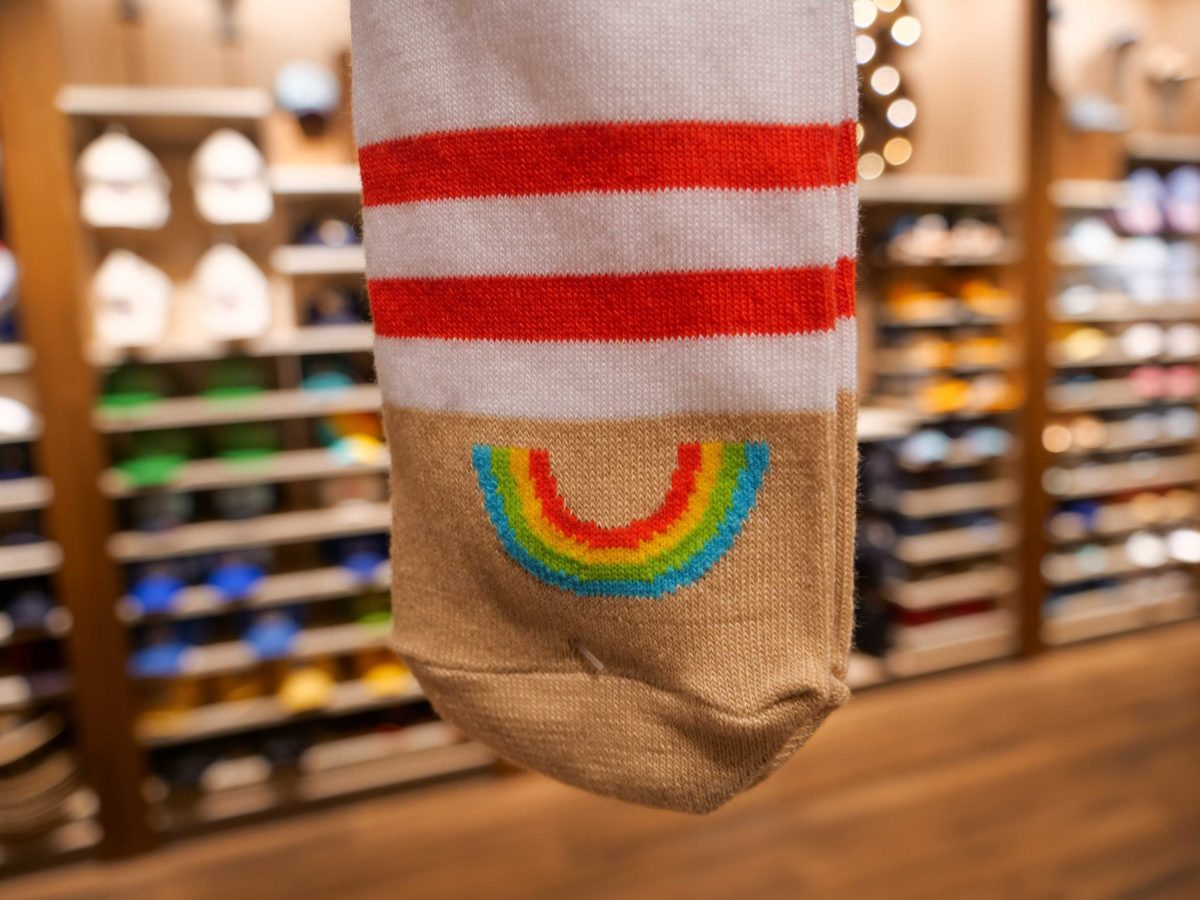 We get a bit of a change of color as we move to the toe portion of the sock, which is a brown background with a rainbow.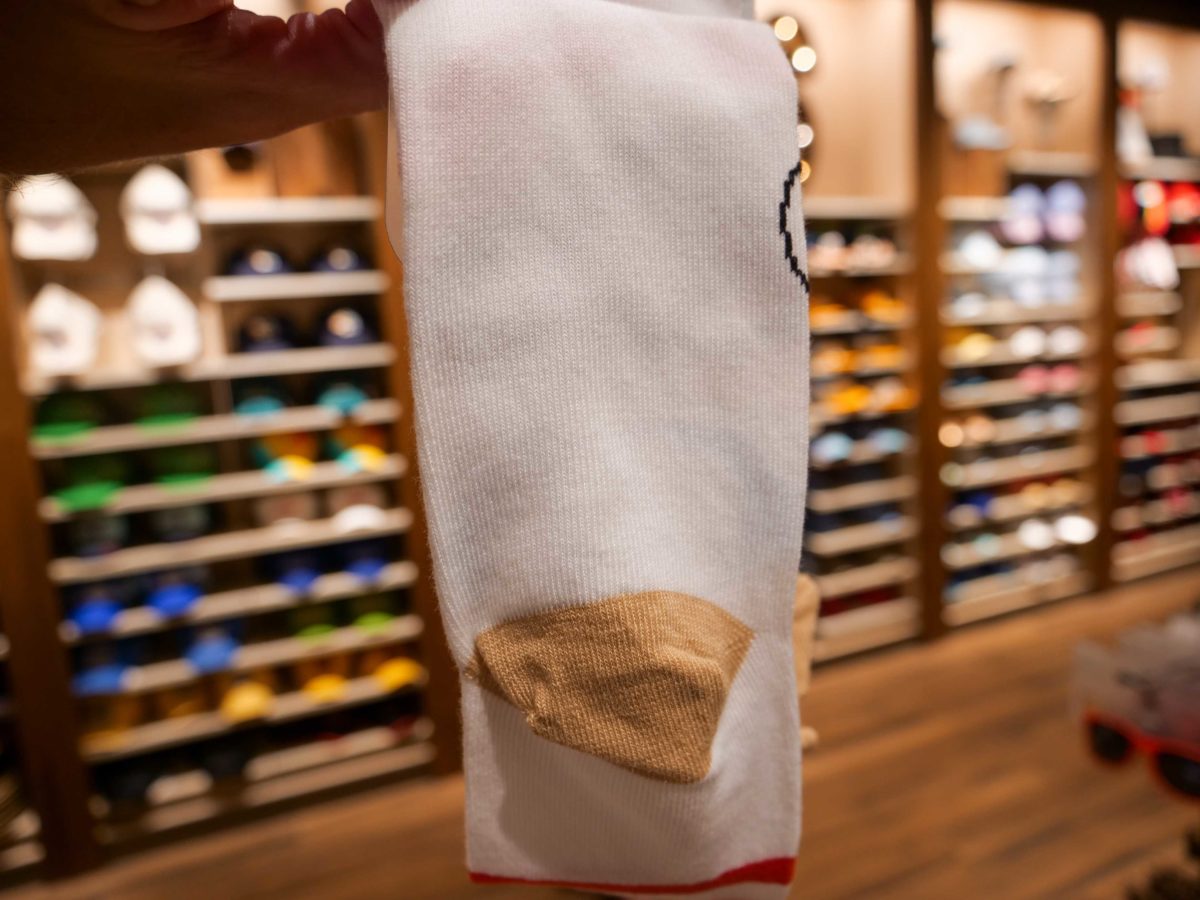 The back of the sock is white with a splash of brown at the heel, to match the toe.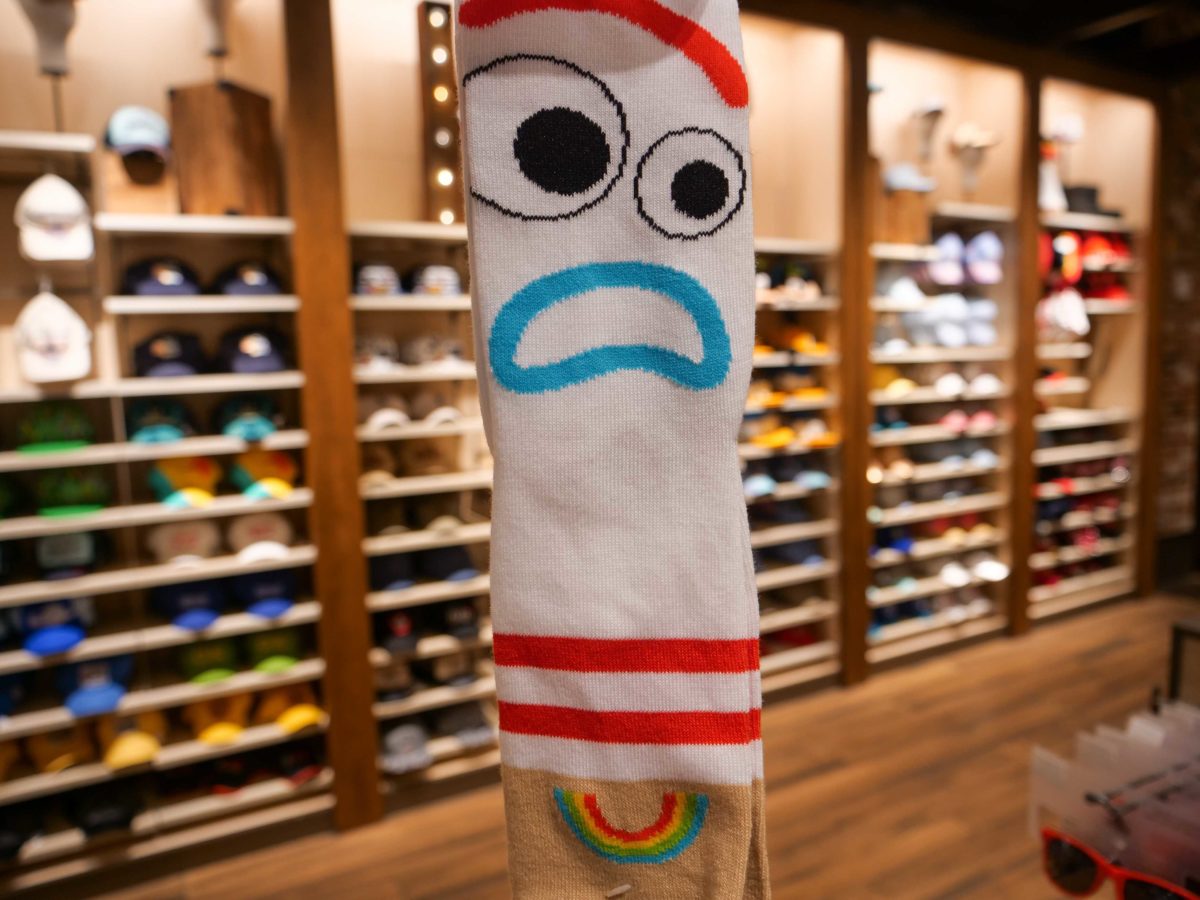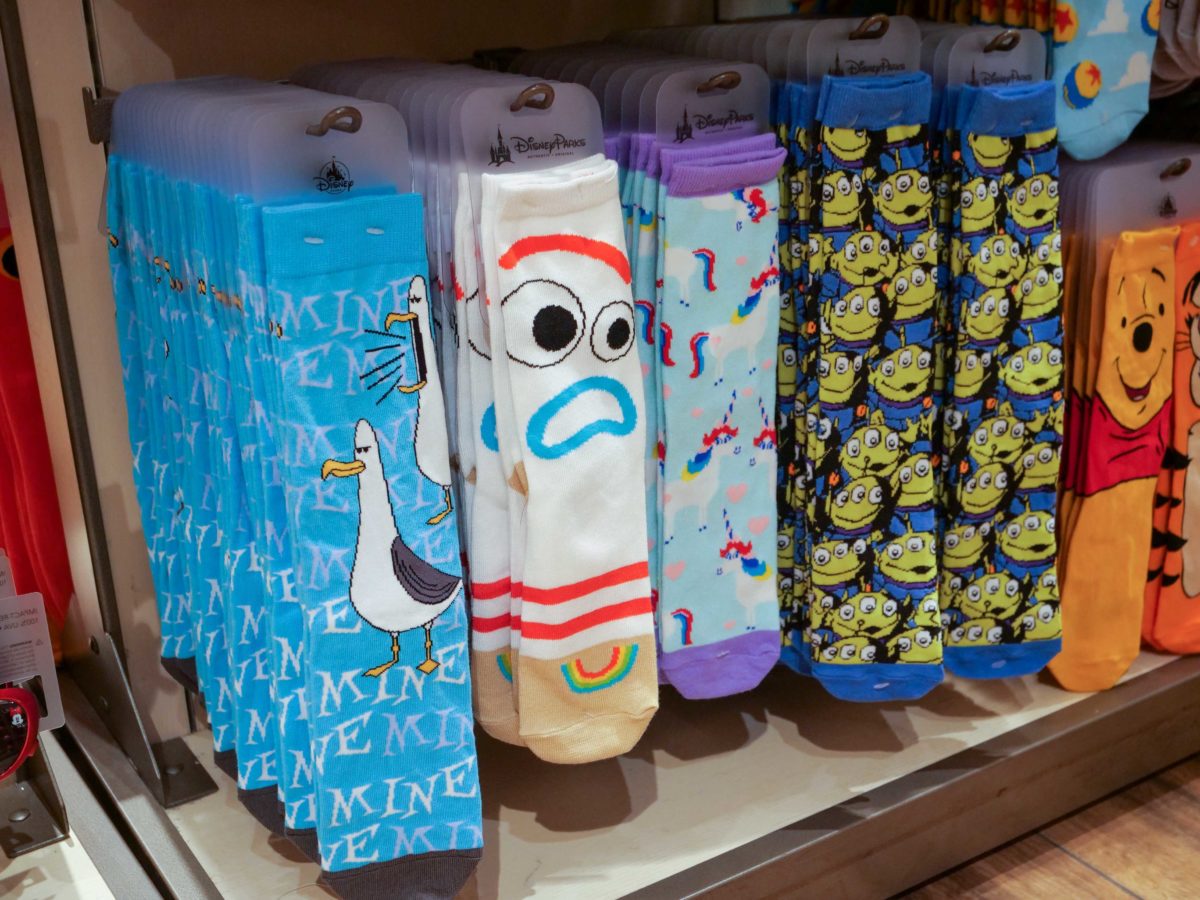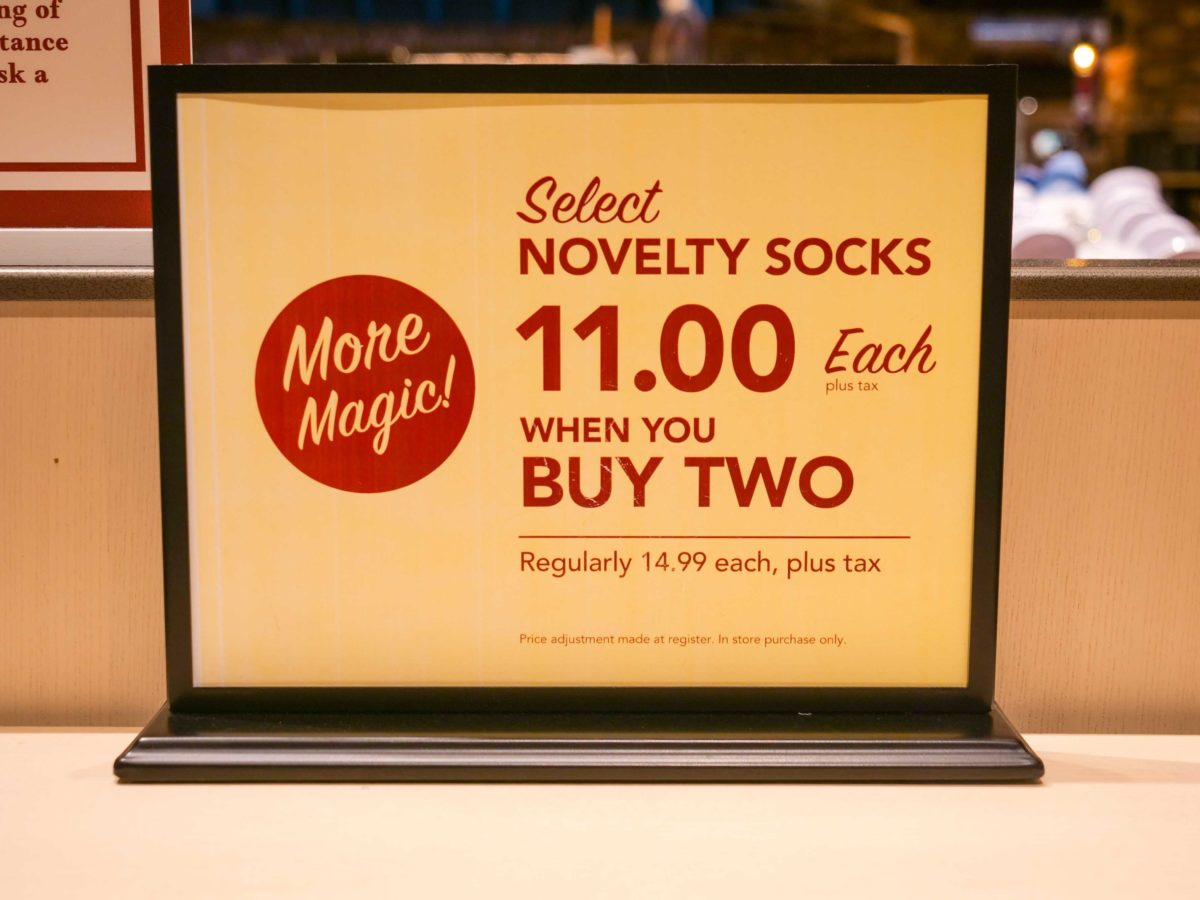 Currently, this Forky sock is retailing for $14.99 plus tax, or if you purchase two novelty socks, $11.00 each.
Toy Story 4 Ducky and Bunny Sock – Youth Size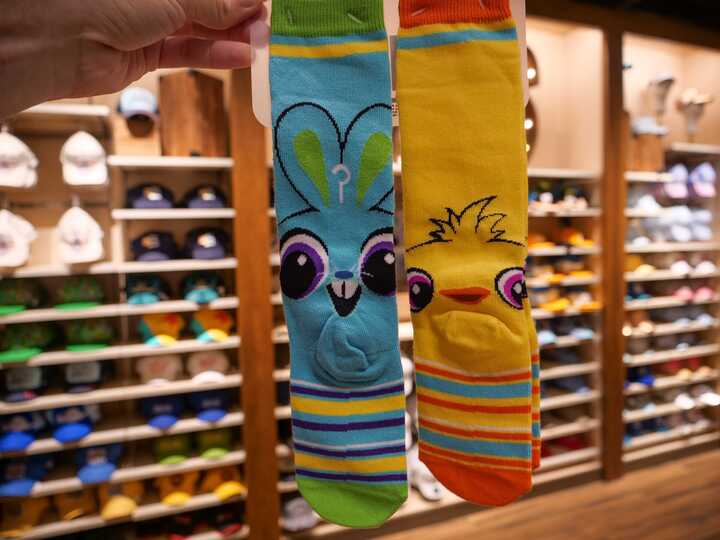 For the youth, there's a Ducky and Bunny option, with Ducky and Bunny each getting their own sock! It is worth noting that the faces for these characters appear on the back on the sock, whereas for the Forky sock the face is on the front.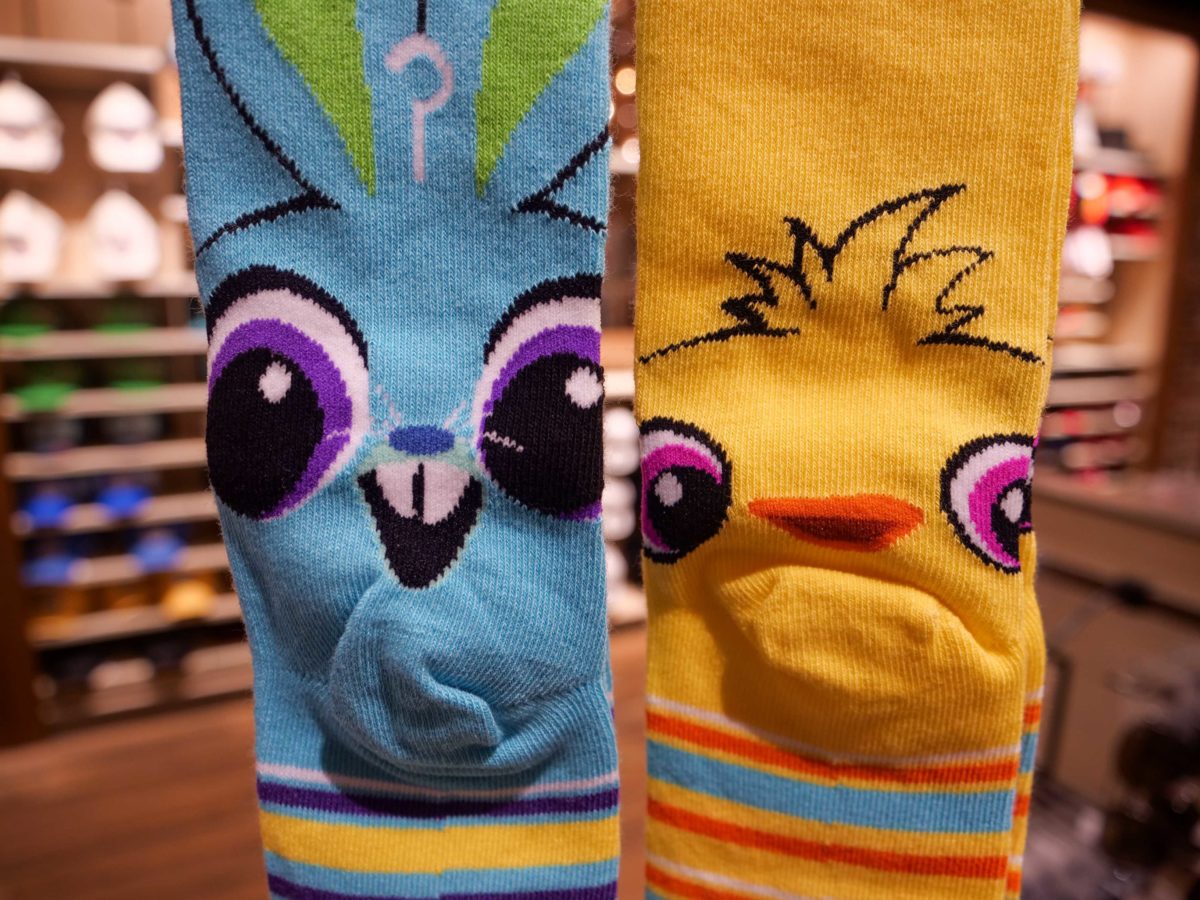 Bunny's sock is a bright blue, with a large picture of the face in an excited and happy pose. The striping that can be found at the top and bottom match Bunny's eyes, and it seems they threw in a yellow stripe as a nod to Ducky.
The Ducky sock is primarily yellow, with alternating stripes of yellow and white, with a blue one for Bunny. Our only complaint with this sock is that it seems Ducky is much shorter than Bunny, only coming up to Bunny's eye height. It would've been nice to see both characters the same size.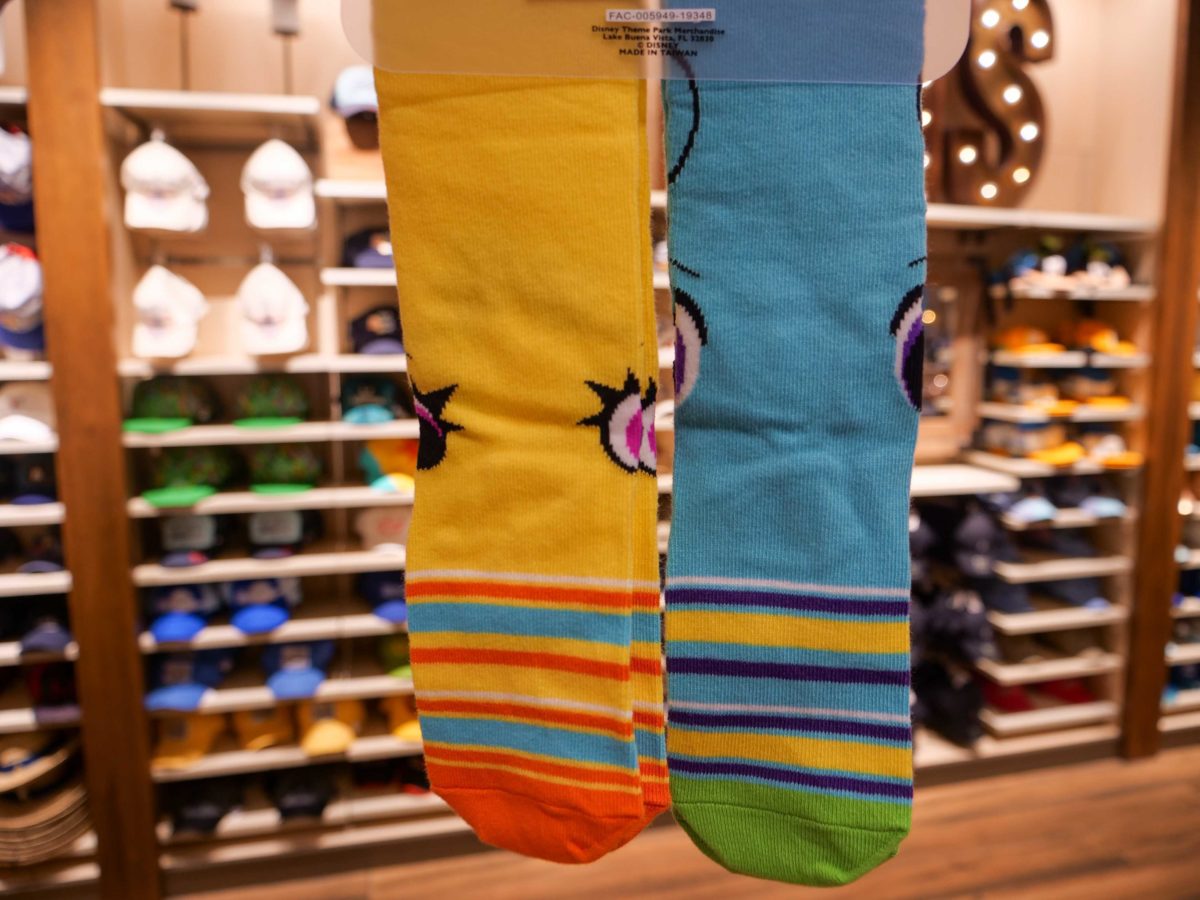 The color on the front of the socks each match their respective character, with the striping at the bottom wrapping around the entire sock. It seems the characters eyes also seem to round around to the front, and you get a glimpse of them on the side of the sock.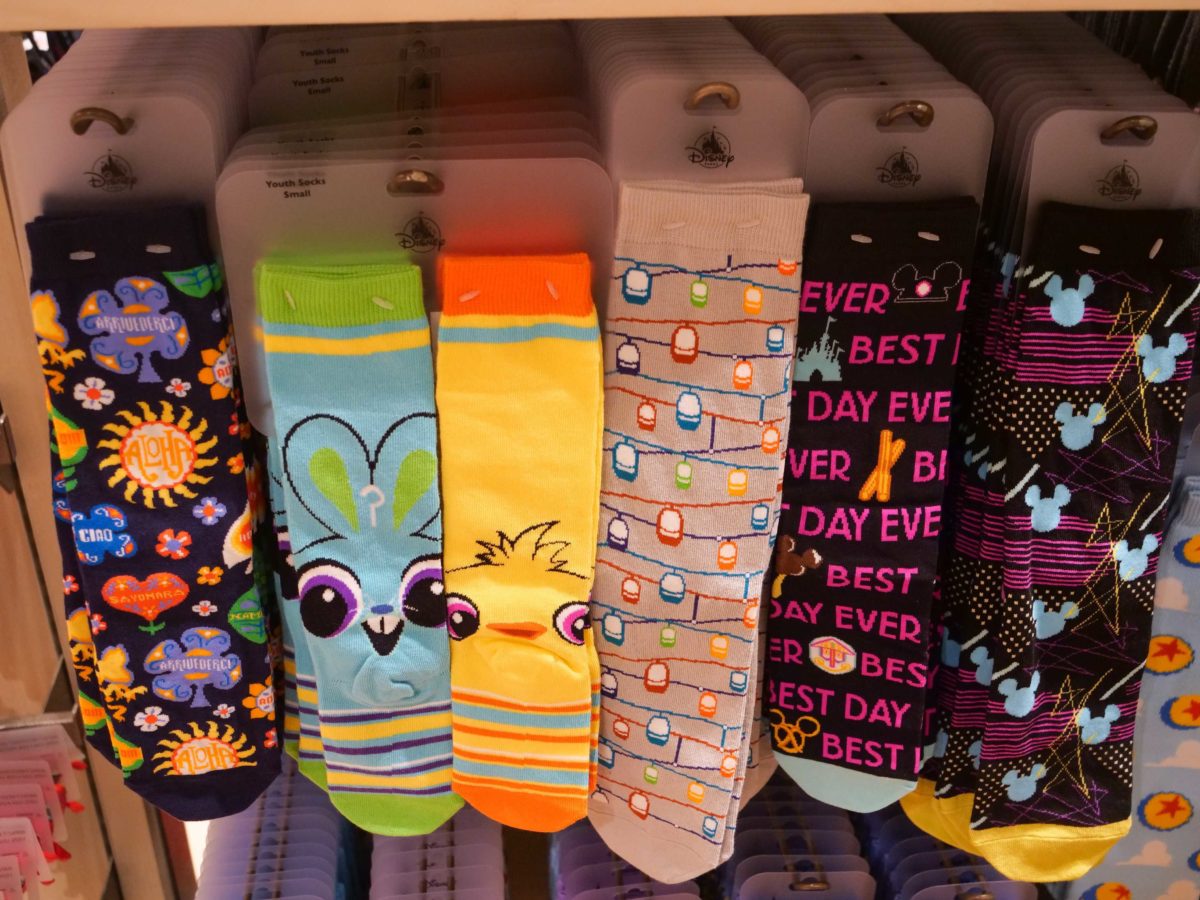 This duo is sold together and is currently retailing for $13.99.
We found both pairs of these socks at the World of Disney store in Disney Springs. Which of these two socks are your favorite? Let us know in the comments below.