This post may contain affiliate links; please read the disclosure for more information.
As Walt Disney World continues its phased reopening, you can head to the Most Magical Place on Earth in style with these new pre-arrival exclusive MagicBands!

Whether it's your first time or you're a runDisney veteran, if you love unique snacks or catchphrases from Super Bowl commercials, these six MagicBands offer plenty of Disney flair! Let's get a closer look!
Mickey Mouse First Visit MagicBand – $20.00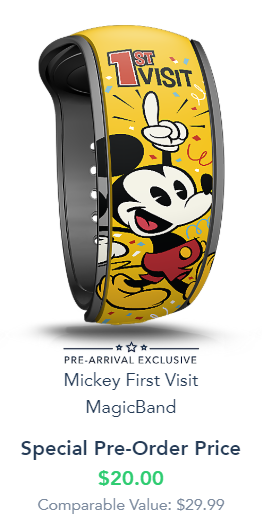 There's no feeling quite like your first time at Walt Disney World. And you can mark the occasion with this yellow MagicBand featuring Mickey Mouse (in the style of the recent Disney Channel cartoons) celebrating the first visit!
runDisney Mickey Mouse MagicBand – $20.00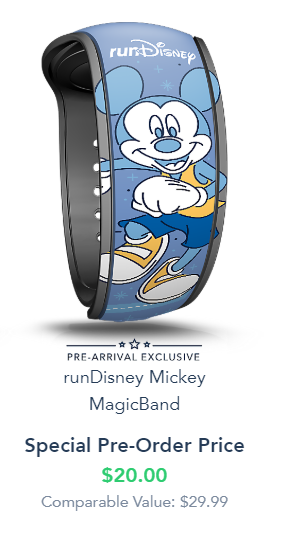 We're off to the races with this runDisney MagicBand featuring a stylized Mickey in his running gear on a blue band.
Mickey Silver and Gold Rings MagicBand – $20.00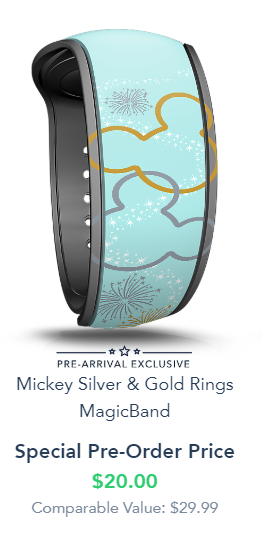 If you like a classic look, this sky blue MagicBand with gold and silver rings in the outline of Mickey's head surrounded by fireworks is a beautiful offering.
"I'm Going to Walt Disney World" MagicBand – $20.00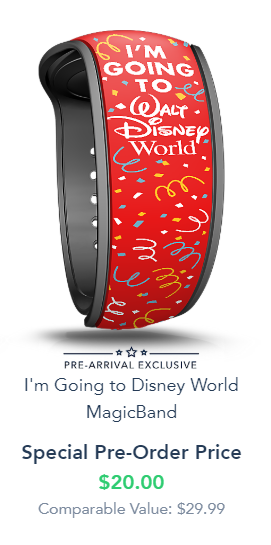 Sports (and Disney) fans, this ones is for you. Patrick Mahomes, Tom Brady, and Eli Manning have said it, and now, your MagicBand can too on a red background decorated with confetti. This one's a champion!
Mickey & Minnie 2020 Family Vacation MagicBand – $20.00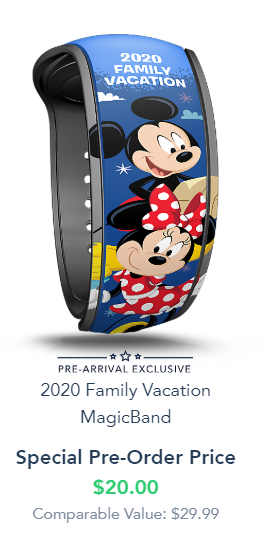 For all its ups and downs, if you'd like to remember your Walt Disney World visit in 2020, there's a MagicBand for that featuring Mickey and Minnie.
Disney Parks Food MagicBand – $20.00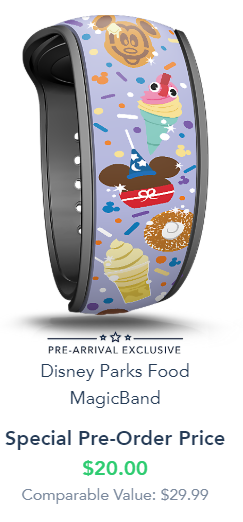 From the Dole Whip to the Mickey Waffle to the Hei-Hei Cone, the snacks are as big an attraction at the parks as the rides and shows. And if you're a lover of Disney Parks food, check out this lavender MagicBand with the snacks that feed our souls.
Will you be ordering any of these MagicBands ahead of your visit? Let us know in the comments below!