While touring all of the new changes at the recently-reopened Universal Orlando, we headed into the Jurassic Park section of Universal's Islands of Adventure for a socially-distanced raptor encounter at an all-new location.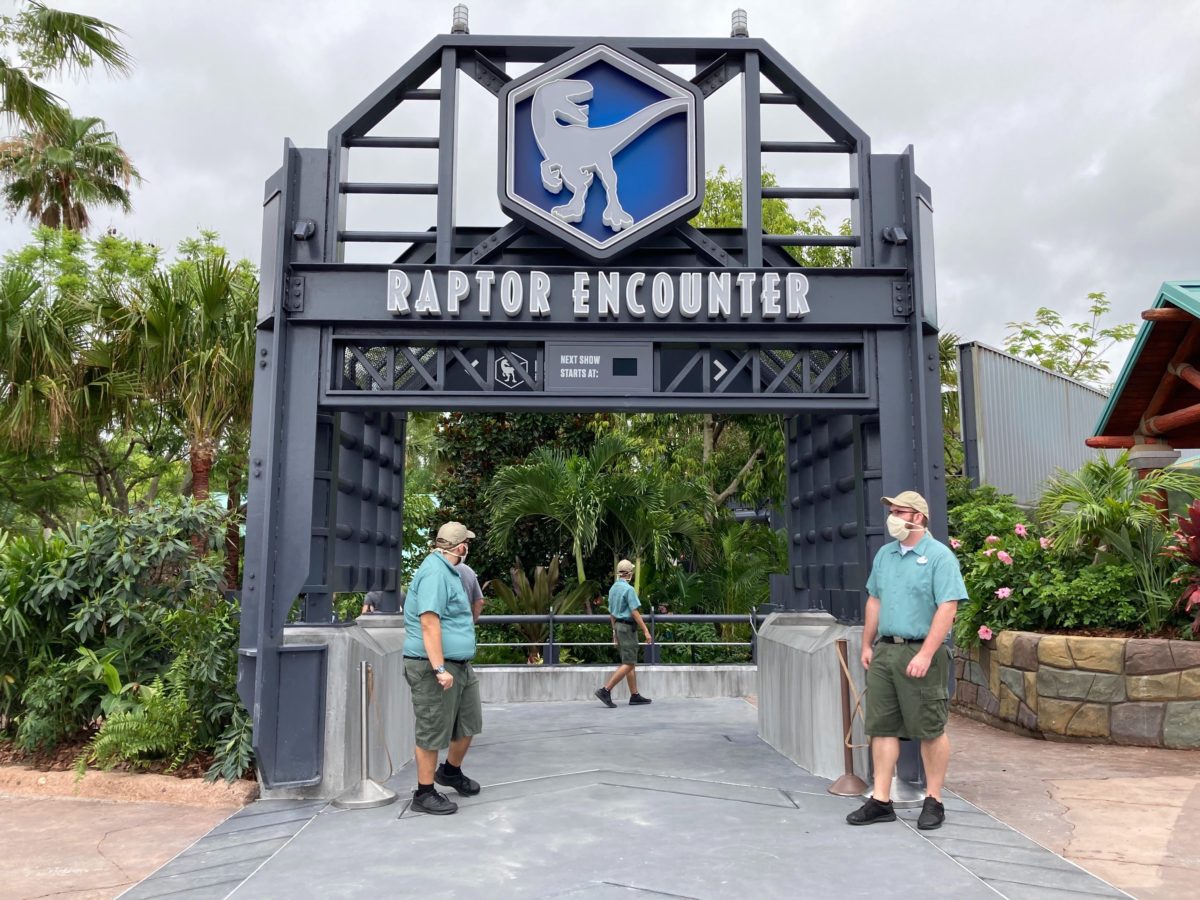 The all-new Raptor Encounter has opened, showcasing the latest additions to the raptor pack from Isla Nublar in Jurassic World. In fact, it's Islands of Adventure's first official Jurassic World-themed attraction! Since the line moves along continuously, you can expect to wait only about 15-20 minutes for the experience, making it one you shouldn't miss. You can find Raptor Encounter between Pizza Predattoria and the entrance to the Jurassic Park River Adventure attraction.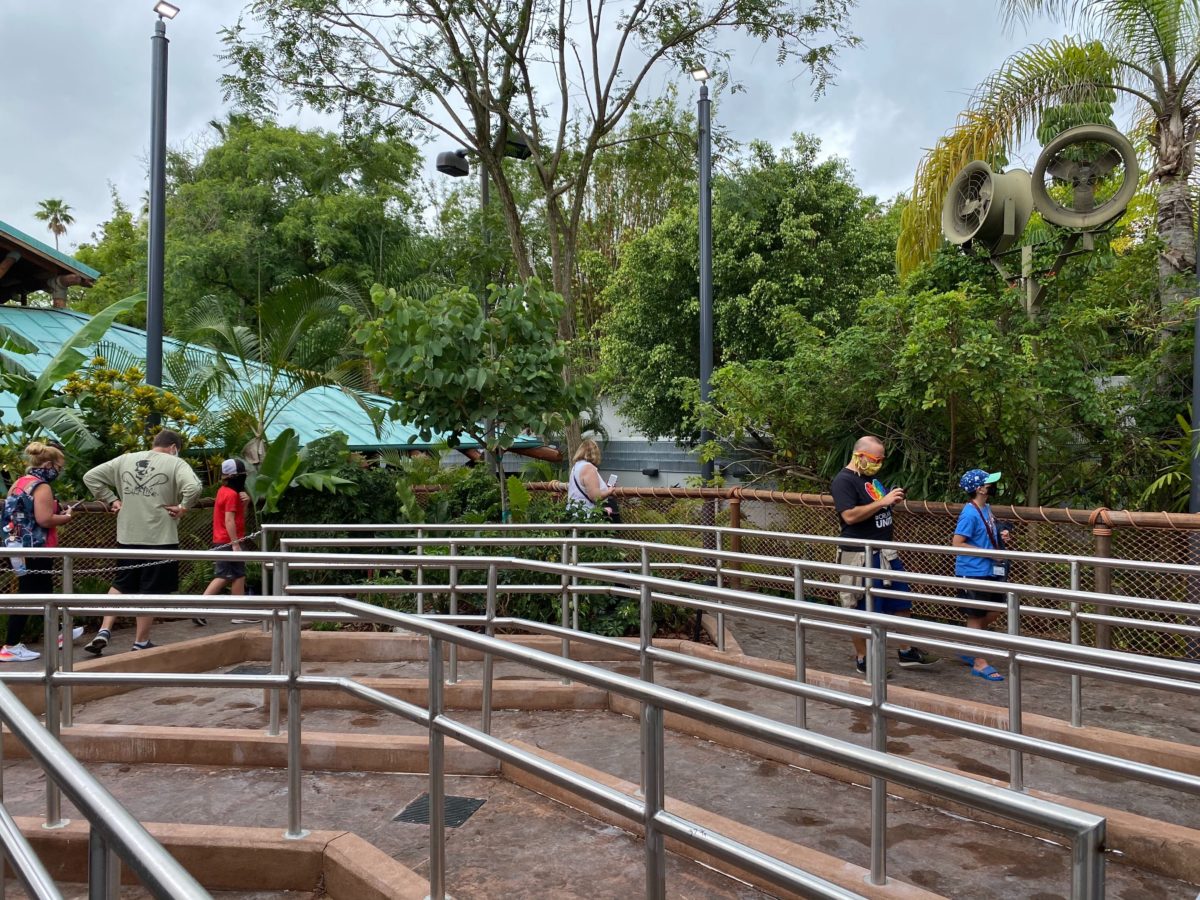 The queue line is long enough for guests to keep social distancing between each party. Some of the markers eventually turn into just blue-striped lines without any writing on them, making it hard for guests to decipher where to step next, but everyone does a fairly good job of staying apart. Although there are no shade structures to shield guests from the sun or rain, there are fans spread out within the queue to keep guests cool while waiting. Fans were off when we visited, but we hope they get turned on for the remainder of the summer season.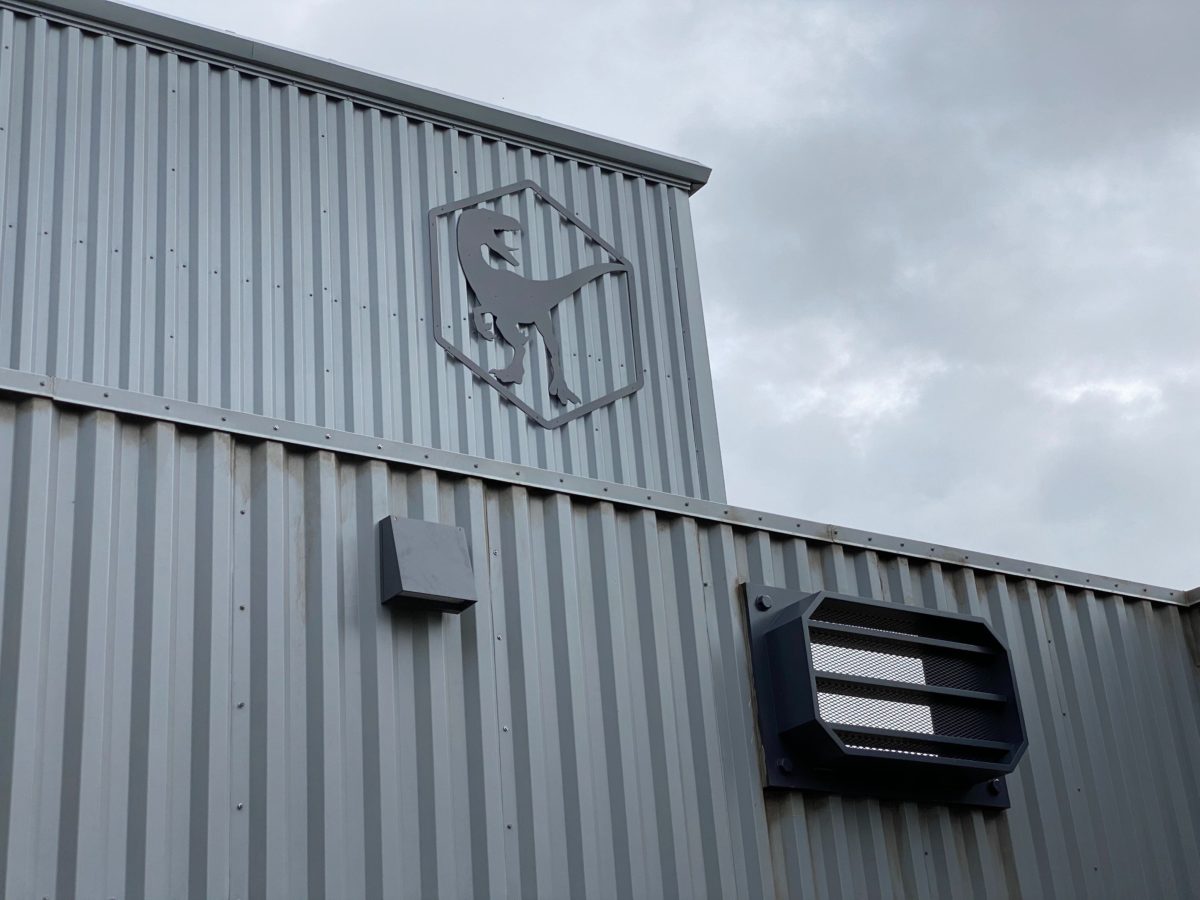 From the queue line, you can see and hear the raptors from their containment areas. At the beginning of the queue and as you start to get closer to the main show area, you can watch other brave guests take their turn with the raptor.
The lively three-year-old Raptor, Blue, is kept in the containment cage, where guests can stand six feet away from her to get their photo taken. She's still a bit feisty when it comes to human interaction if you aren't a Raptor trainer like Owen Grady, or any of the other trainers in Jurassic World, so do proceed with caution. You can see her in our video of the experience down below.
For more information on booking your next trip with our official travel agent sponsor, the Vacationeer, visit wdwnt.travel.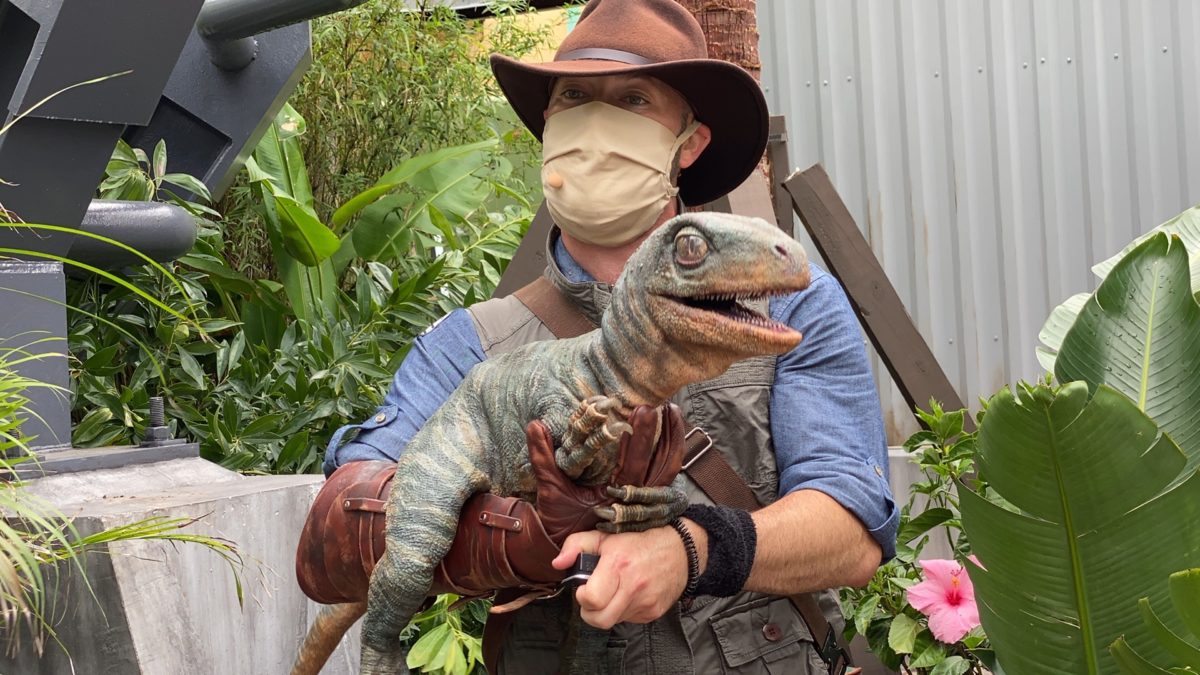 Alternating between meeting Blue, guests can now meet the newest six-month-old hatchling named Sierra! As part of the Raptor Emerging Program at Jurassic World, the trainers are trying to get Sierra more acclimated to human interaction at an earlier age.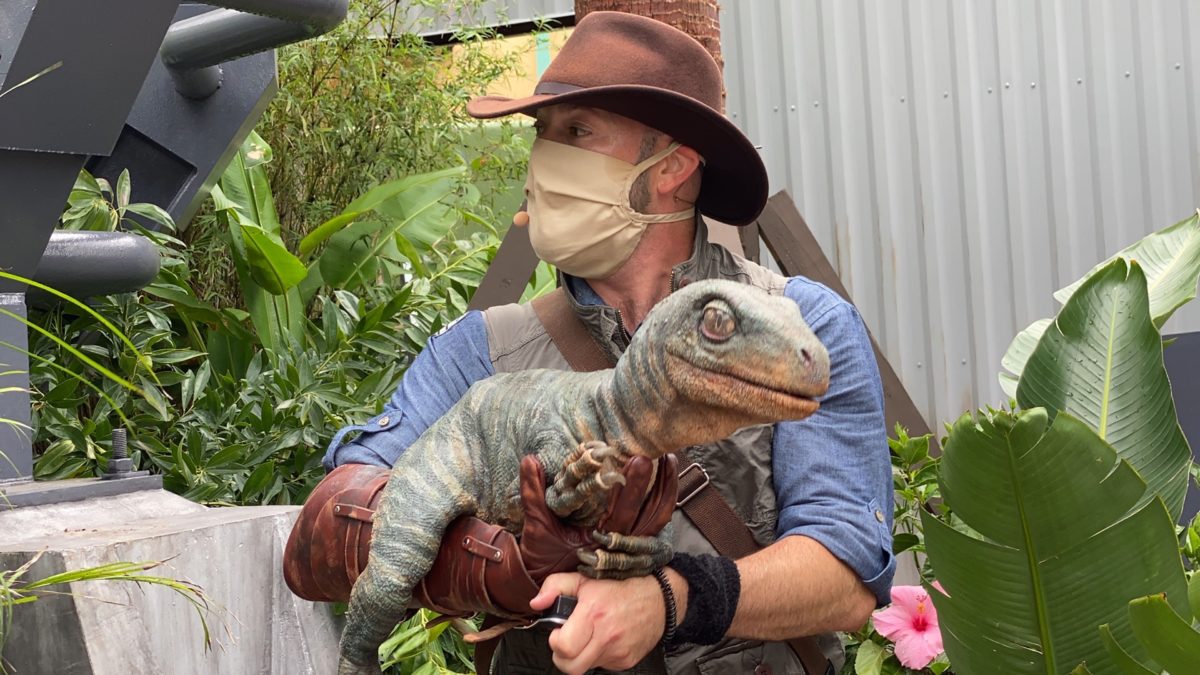 Sierra's still docile and very calm compared to Blue and will rest in the trainer's arms for the photo op. There's a blue dot for guests to stand on to take their picture or selfies with the baby raptor. Guests can currently only look and not touch, which is a bummer, because we all just want to pet the adorable baby raptor.
You can watch our full interaction with the Raptor Encounter in the video below!
Among other experiences you'll find changed across Universal Orlando include character interactions, and interactive wand shops, now complete with social distancing markers and additional protocols to make sure guests stay safe at this time.
Want even more Universal Studios news? Check out our newest website, Universal Parks News Today, for all the latest updates on Universal Parks across the globe! And follow us on social via our YouTube channel, plus Twitter, Instagram, and Facebook.