What a difference a day makes! Since our most recent update on the new canopy addition at City Works Eatery & Pour House at Disney Springs, work has continued to progress and new details are becoming apparent about the project.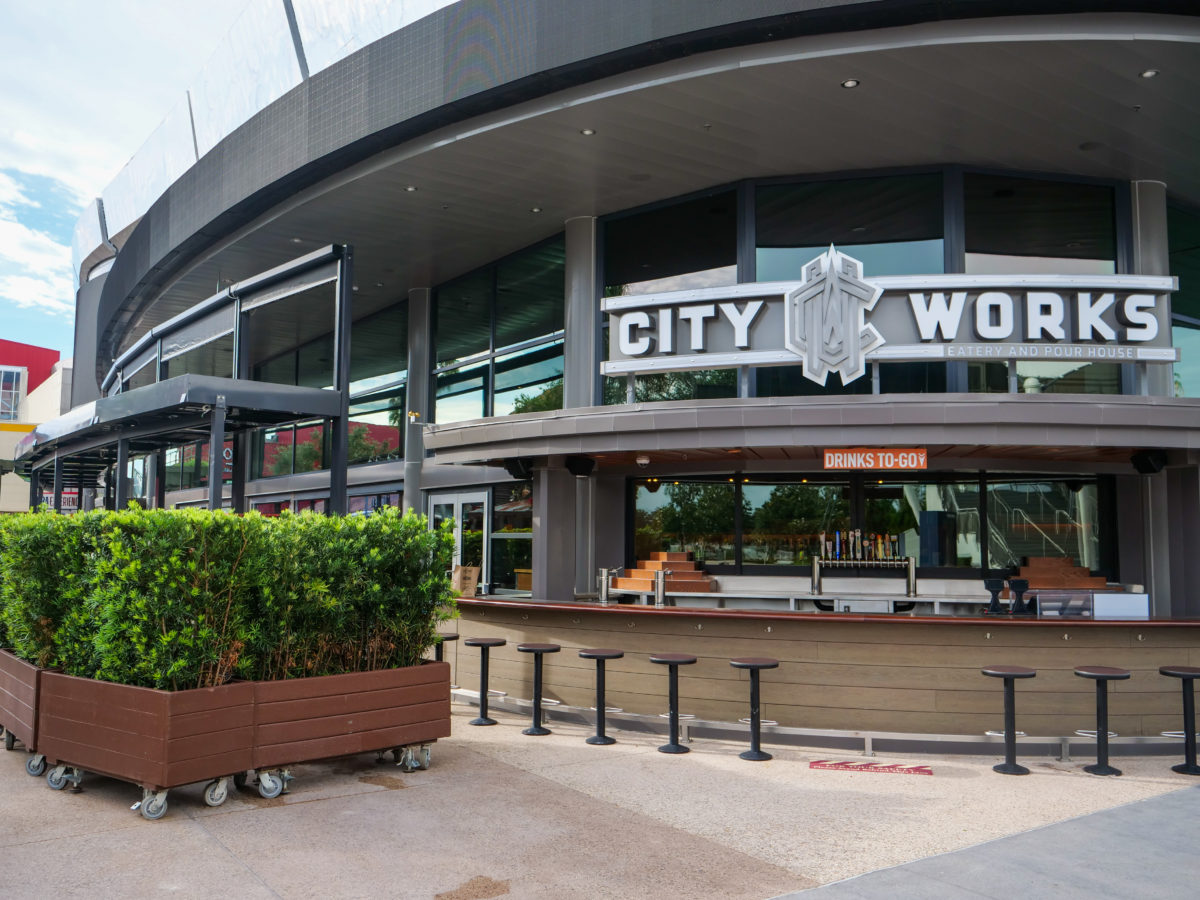 What initially started out as a bit of a mystery project, with rolling planters surrounding the patio of City Works when Disney Springs reopened on May 20th, things became a bit clearer when we located a permit filing for a new canopy outside of the restaurant.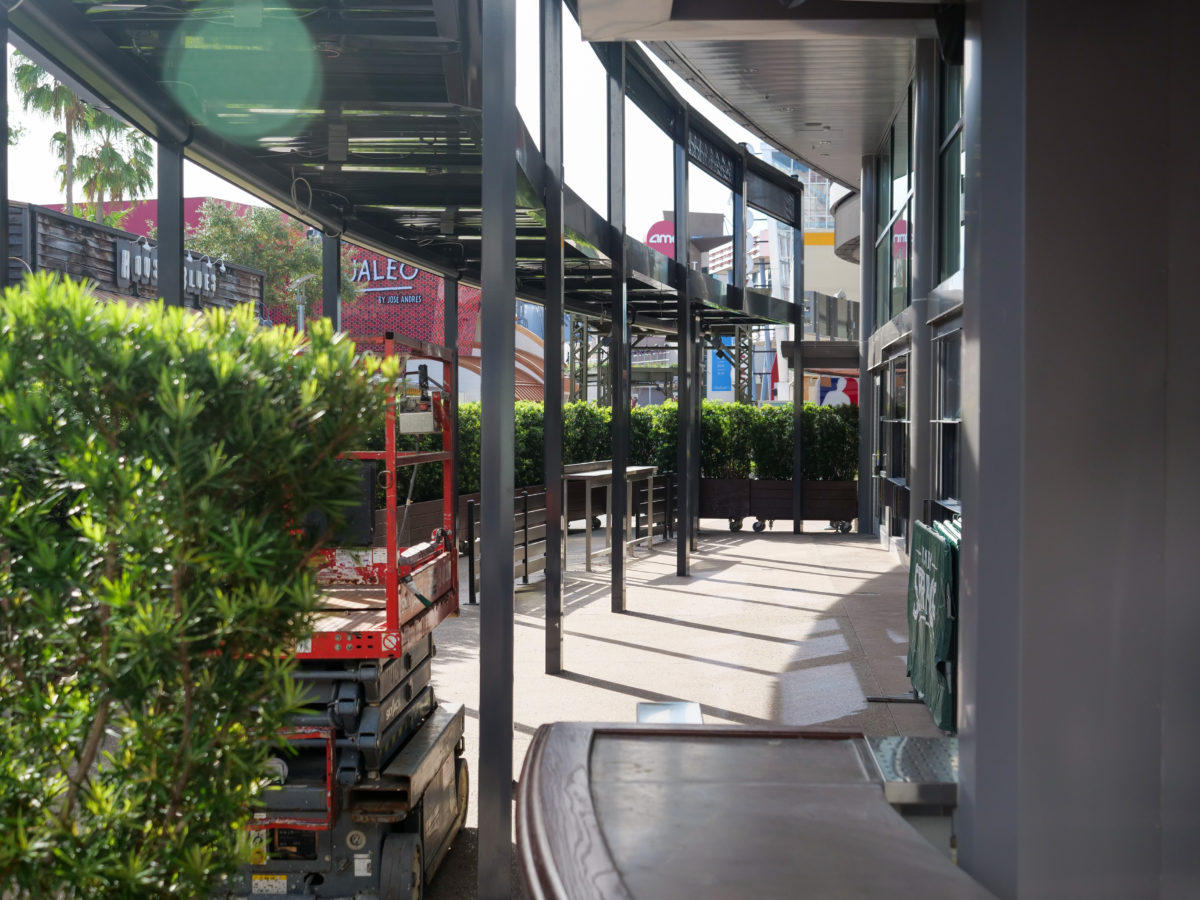 Since that initial glimpse of construction in May, which was little more than groundwork at the time, we've seen the canopy take shape to wrap around part of the building shared by City Works and the NBA Experience.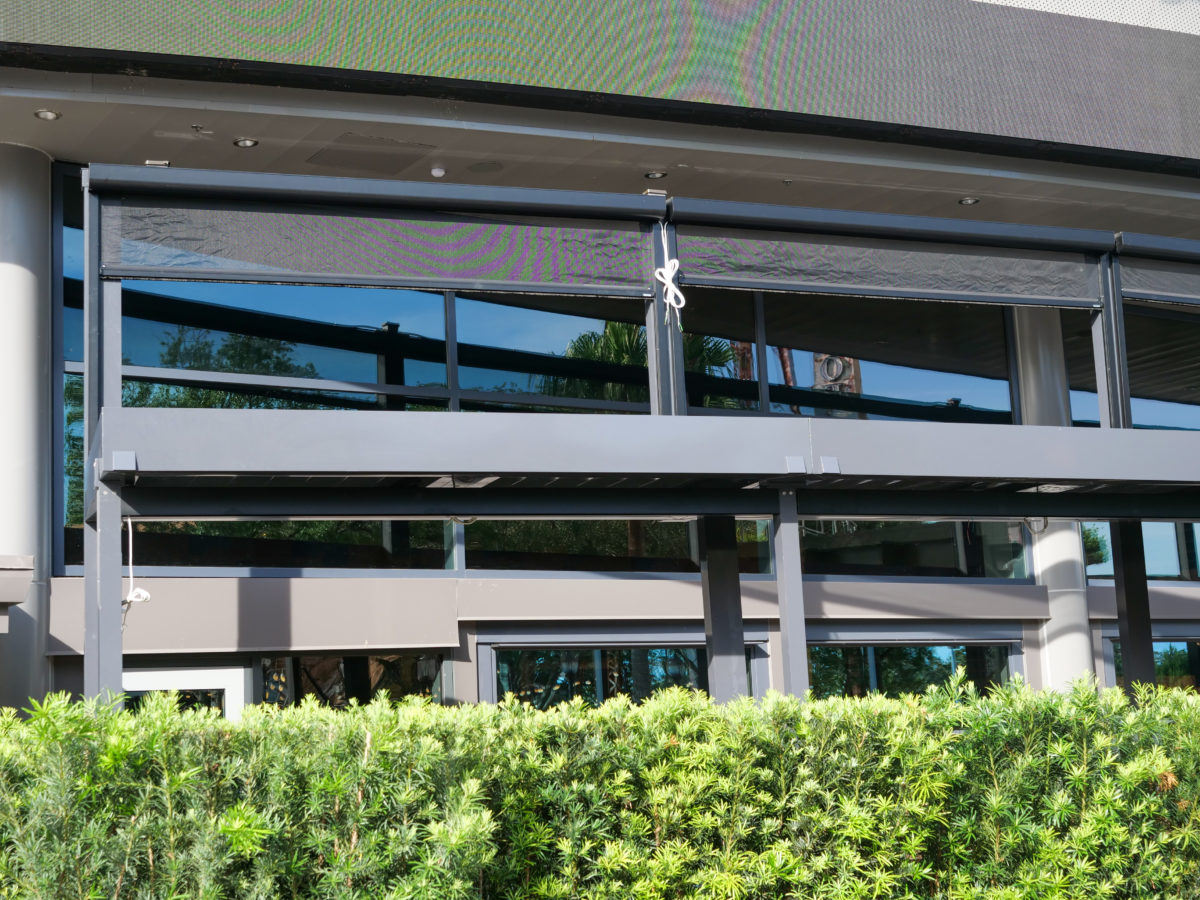 Now, we're seeing new additions being made to the canopy. The retractable shades pictured above are the most recent features that have appeared on the structure.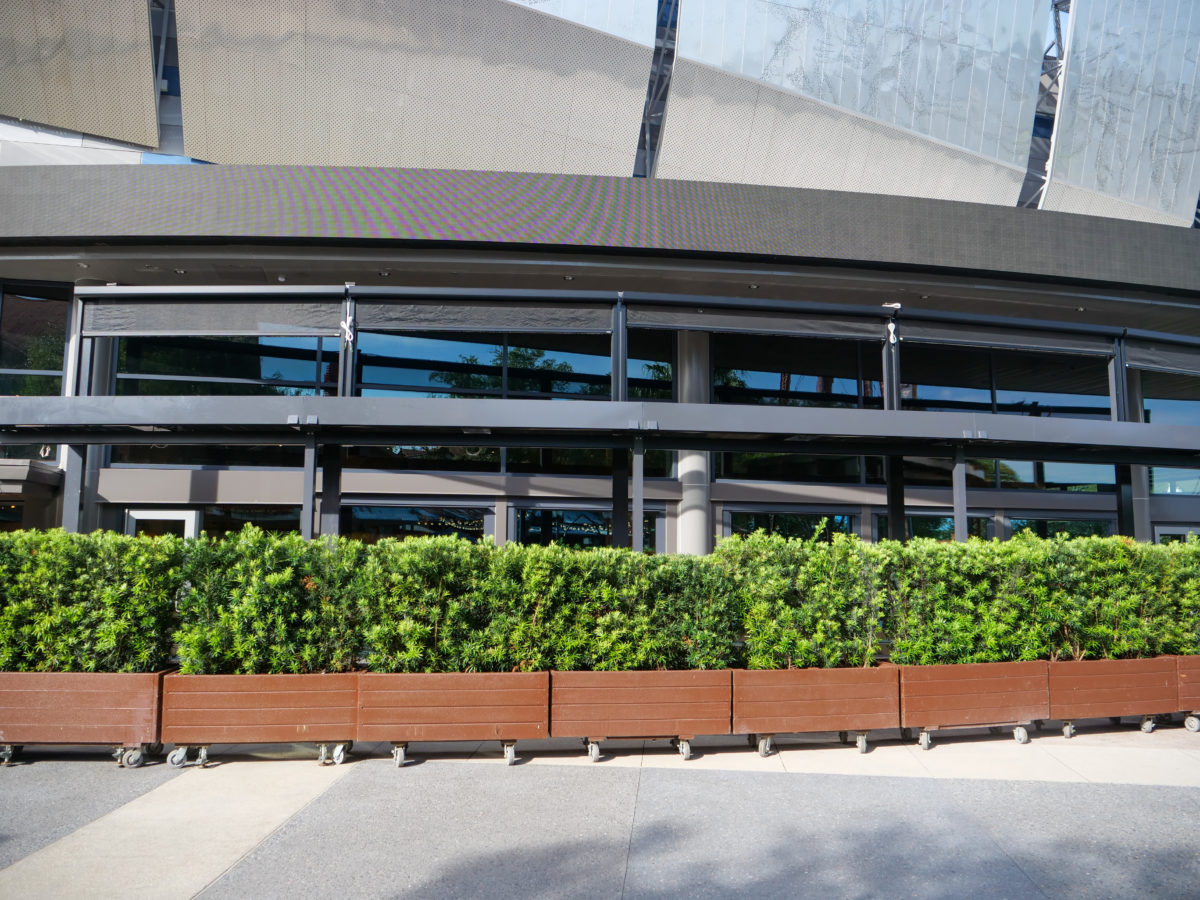 The shades, which stretch across all six panels of the canopy, will be used to block the sun from guests dining both on the patio and indoors. They'll also be used to shield patio guests from the frequent rain showers which befall Orlando.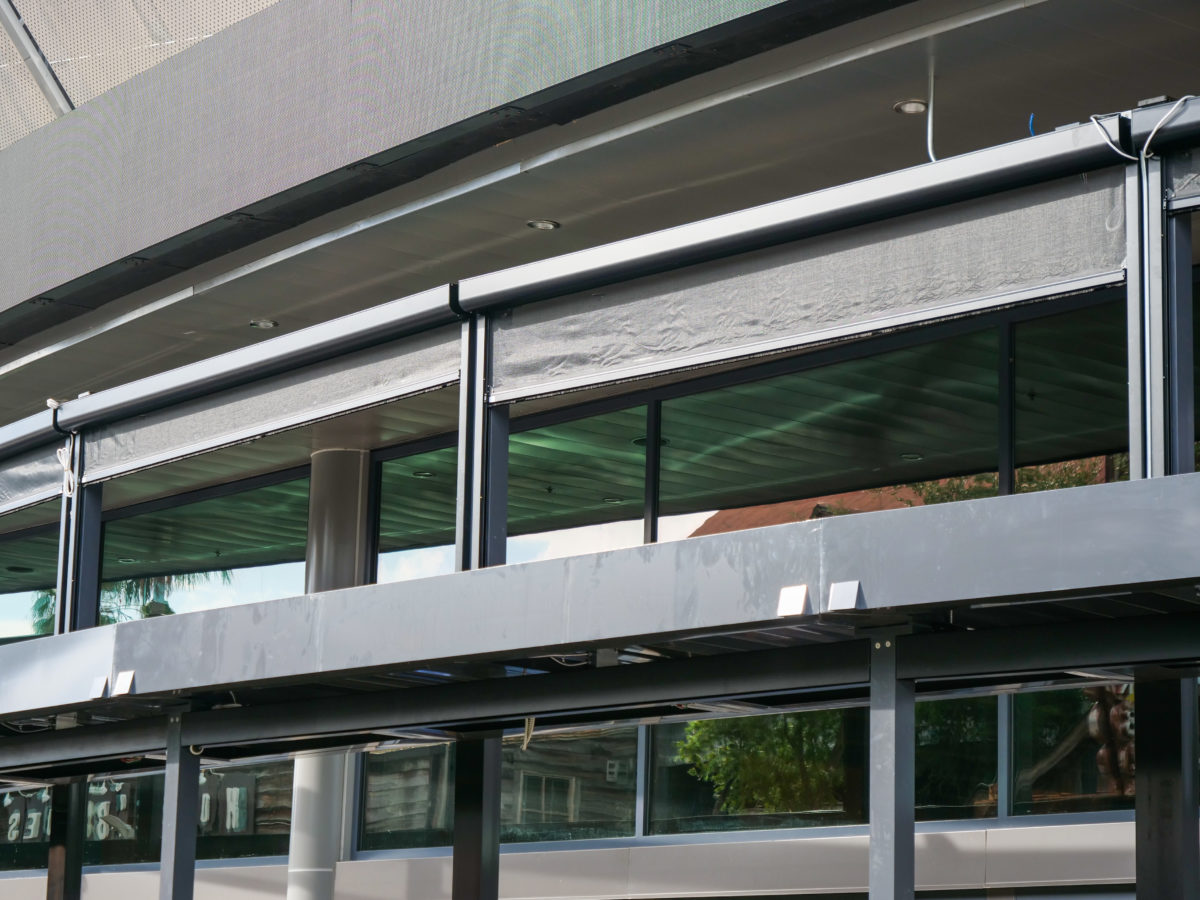 Not only does the higher level of the canopy include these shades, but the lower level looks to be including them as well, though the shades have yet to be lowered into view.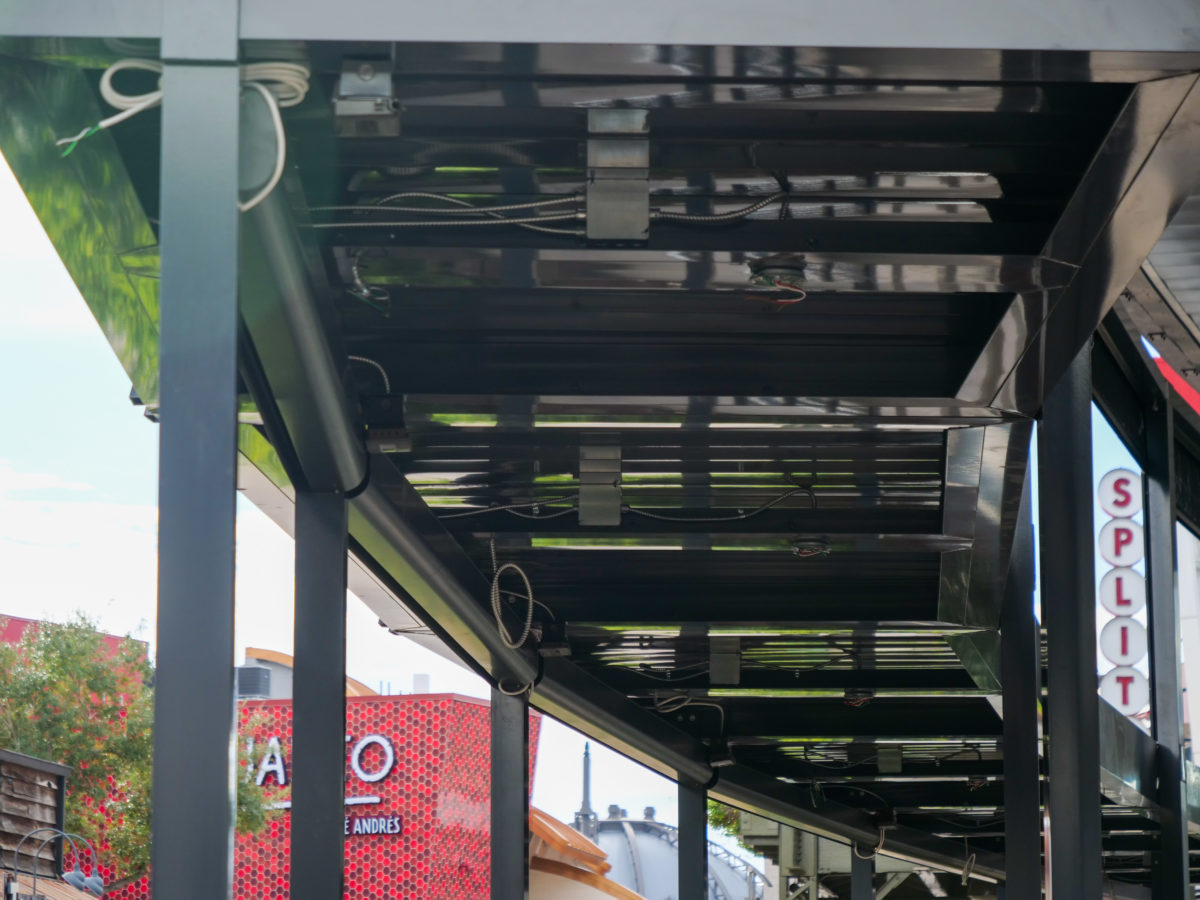 This lower level has also had electrical wiring run, and will soon have lighting elements added to enable outdoor dining during the darker hours.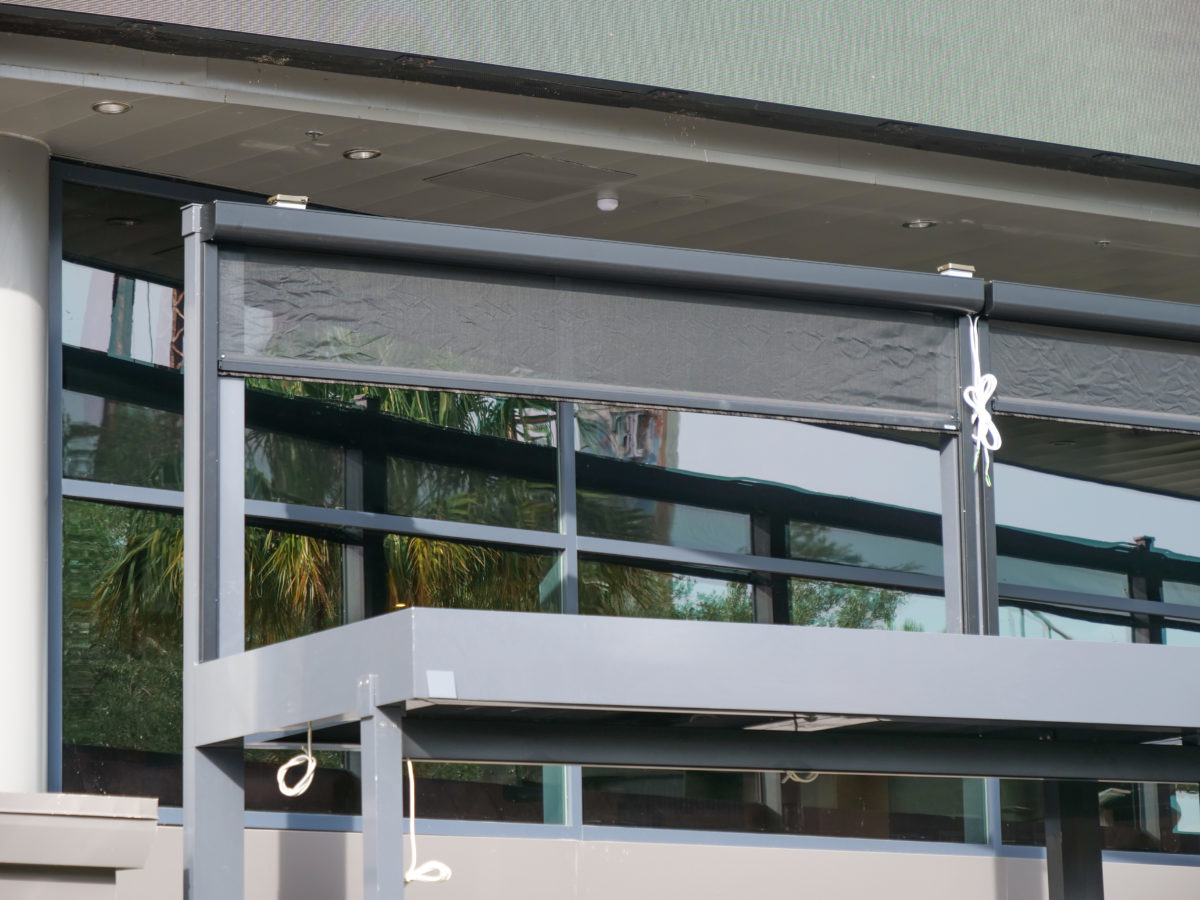 As the wires hanging out of the shade units imply, they will be controlled electronically, allowing the staff to remotely raise and lower them as needed based on the frequently changing weather conditions.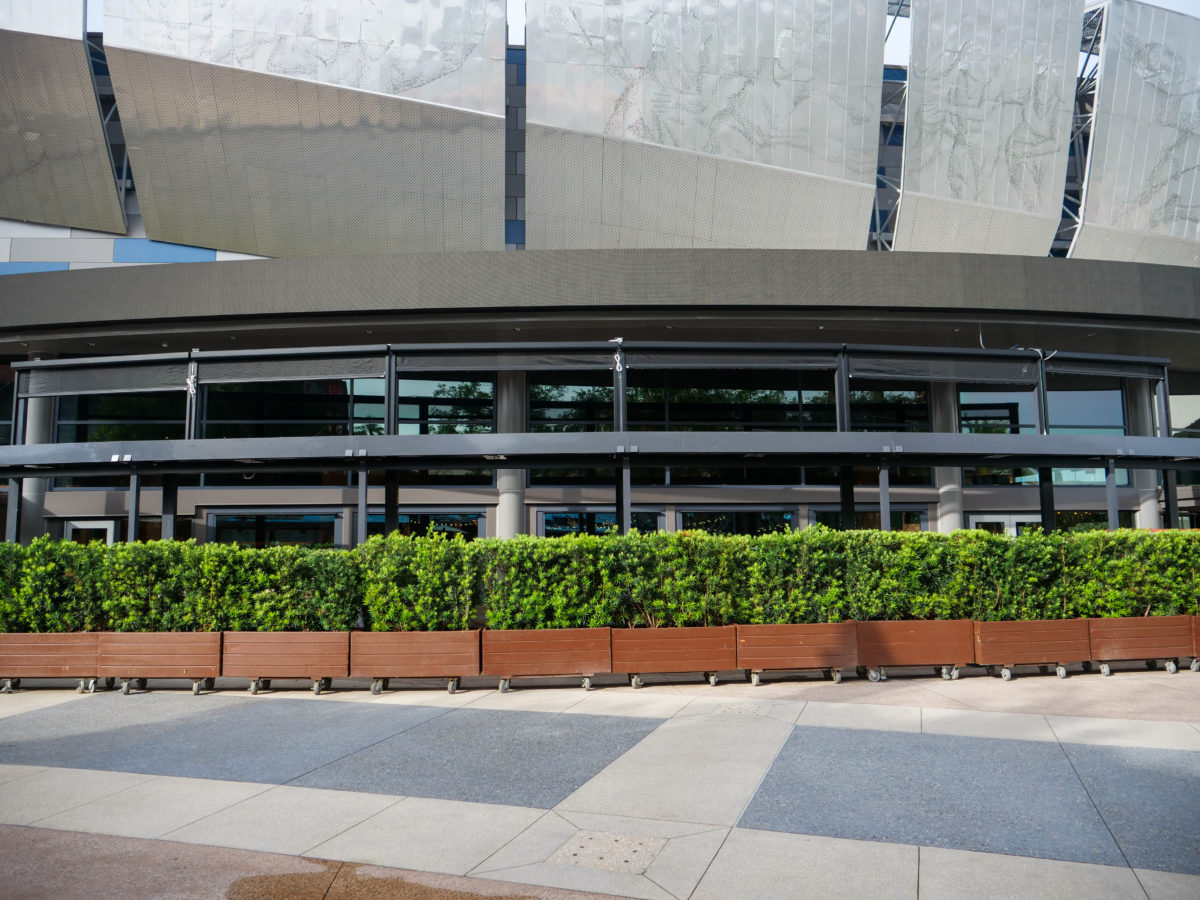 Once complete, the upper and lower sets of panels should provide a good level of protection to guests from the elements. City Works management also noted that both fans and heaters will be added to the patio, keeping patrons at a comfortable temperature regardless of the season.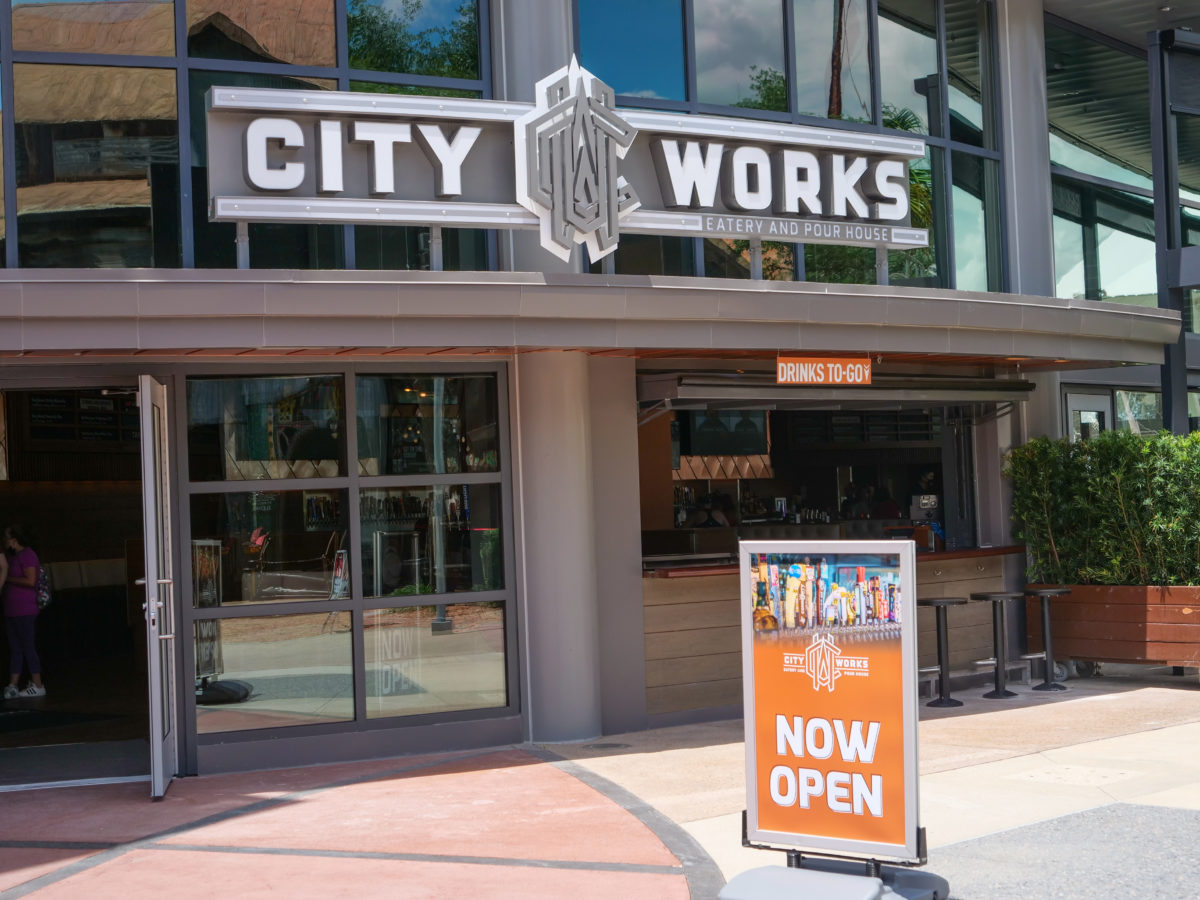 We were also told that the project is expected to be completed in about a week, hopefully opening to guests this coming weekend. City Works Eatery & Pour House, which initially opened on February 6th, reopened on June 10th in Disney Springs.
Are you looking forward to experiencing this updated patio experience once this construction project is complete? Let us know in the comments!