Ever since Disney Springs began its phased reopening, we were surprised to see construction work brewing atop City Works Eatery & Pour House, so we made it a priority to visit the site regularly to check out the latest progress.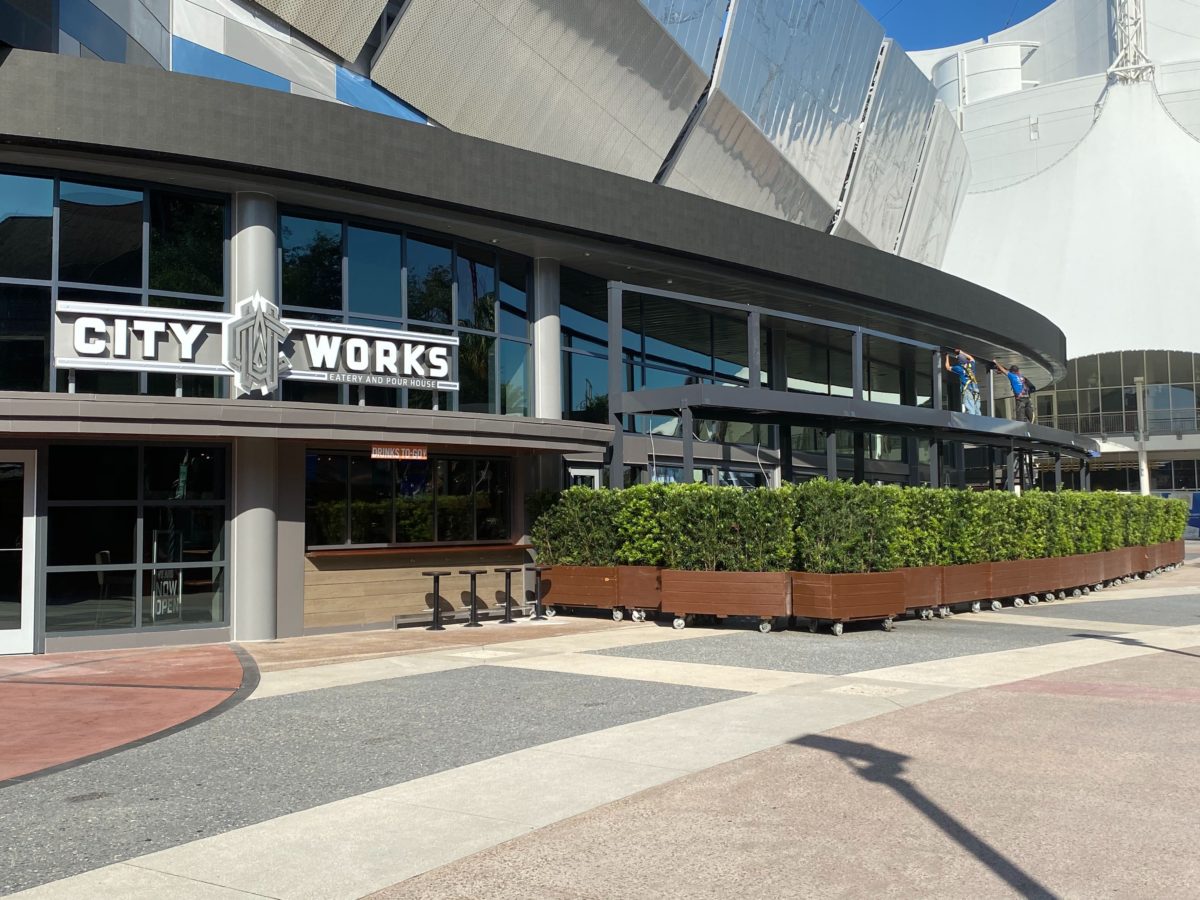 Earlier in the week, we spotted electrical wiring being added to the new canopy, and it looks like similar work is still progressing today. Let's look past those rolling planters and see what we can spot!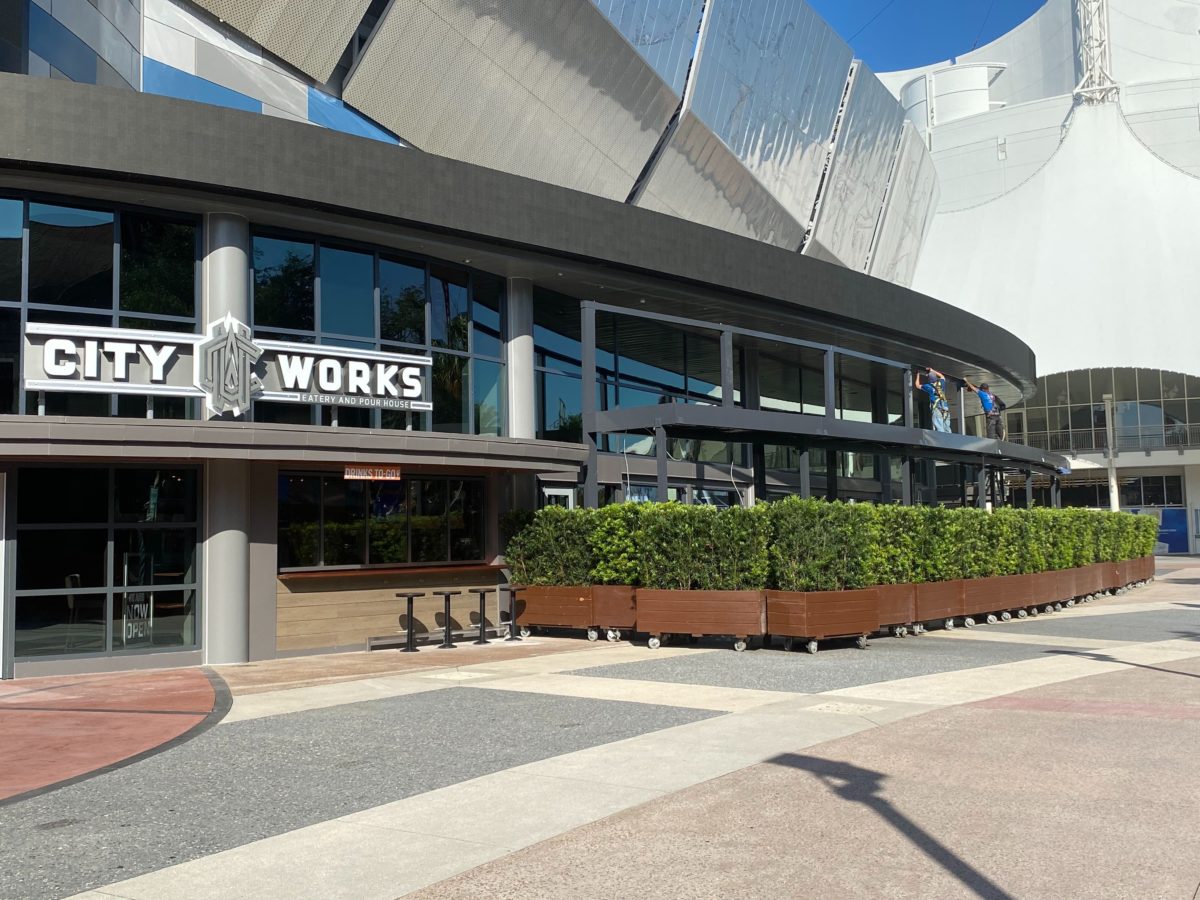 From this angle, we can see some of the aforementioned wiring still loosely hanging down from the canopy ledge.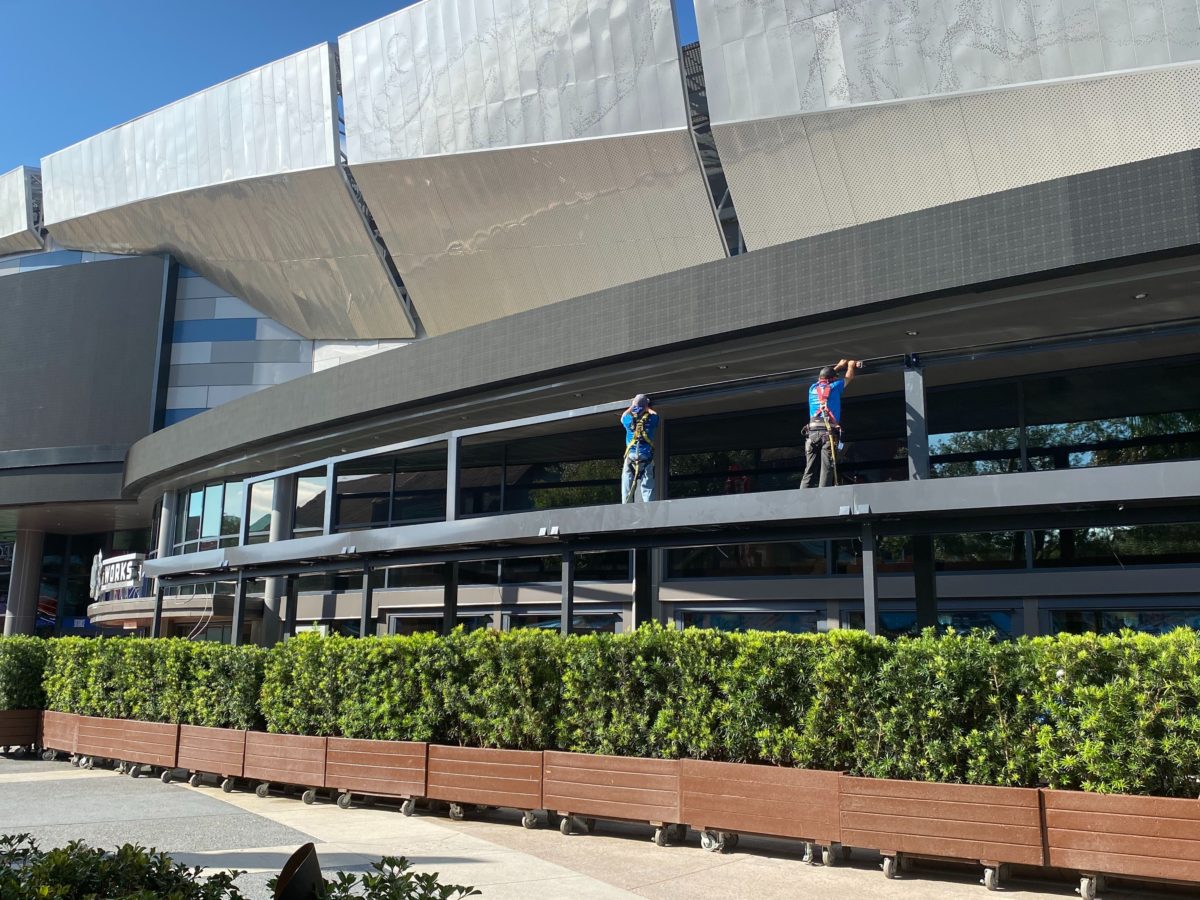 What is noteworthy here is that the construction workers do not actually seem to be working on the canopy, and are instead stood on top of it. They appear to be readying the overhanging hood of the restaurant for some kind of installation. What that will be we don't yet know, but it could be lighting, or perhaps weather paneling.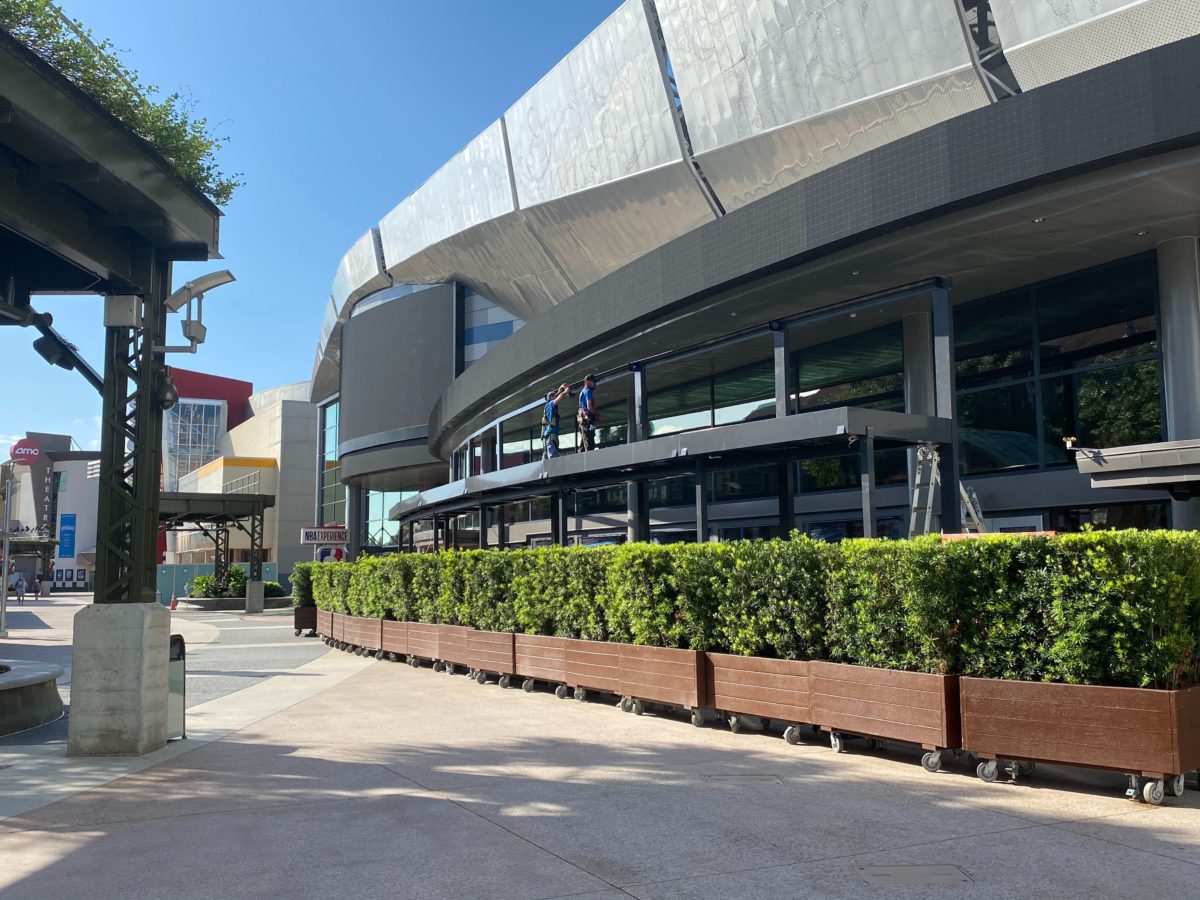 This canopy sure has gone up fast, there was little to be seen here back when Disney Springs began its phased reopening last month.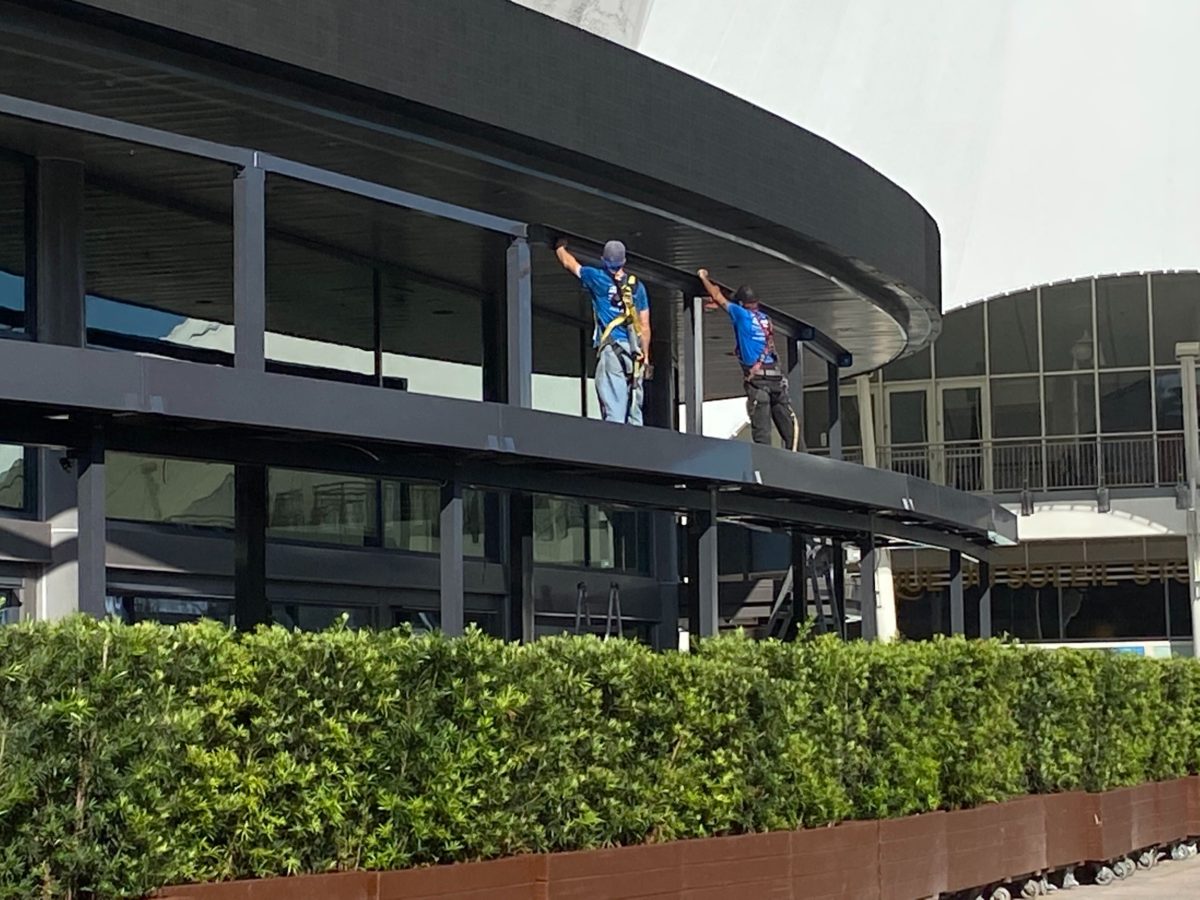 City Works Eatery & Pour House is still very new to the Disney Springs neighborhood, having only opened its doors for the first time this February. We look forward to the construction equipment being cleared, and as of last night, it appeared the restaurant had reopened.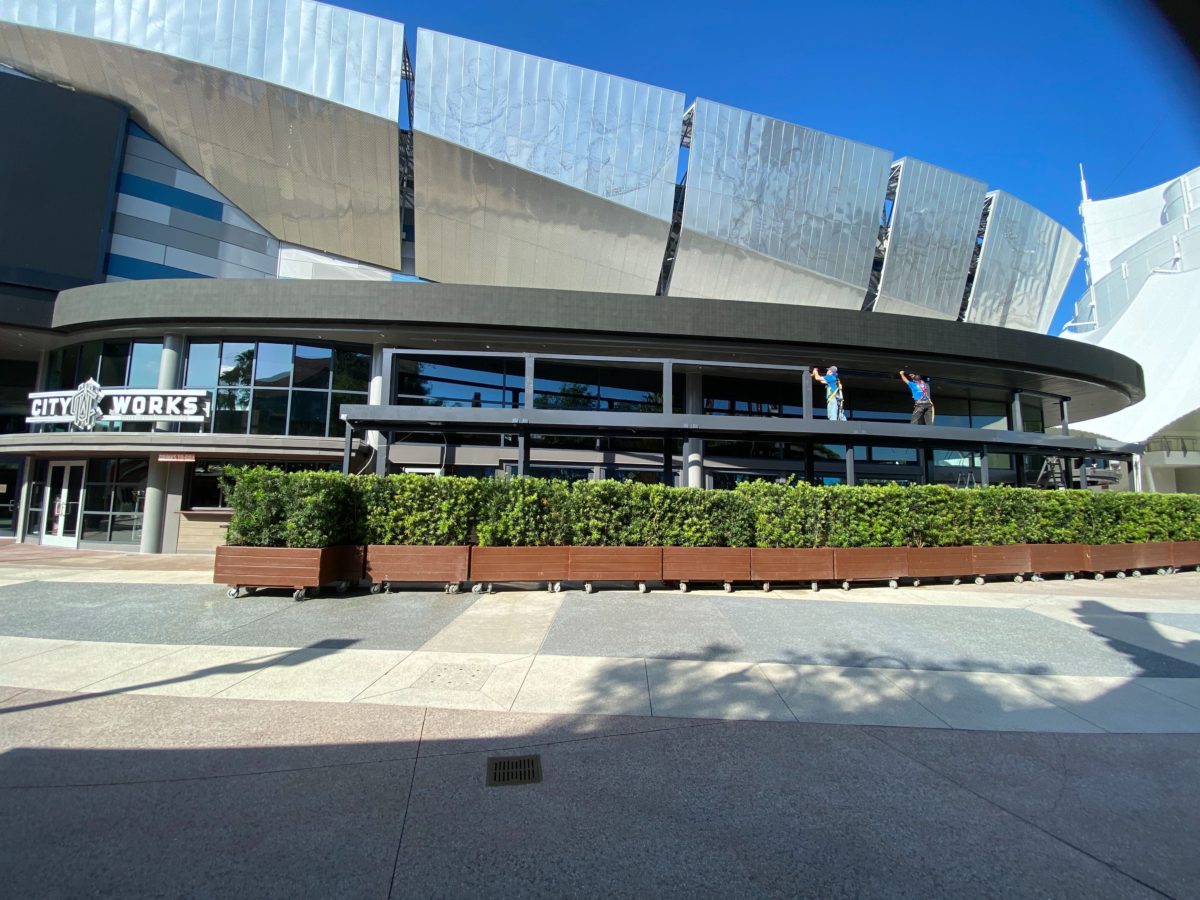 As always, stay tuned to WDWNT for updates on the construction progress at City Works, alongside other news and happenings across Disney Springs and beyond.