While on a road trip back home, director of Guardians of the Galaxy James Gunn, took to Instagram to answer a ton of fan questions. Many inquired on Gunn's involvement with Guardians of the Galaxy Vol. 3, but he also gave some insight on the Guardians-themed attractions at both EPCOT and Disney California Adventure.
Guardians of the Galaxy: Cosmic Rewind is currently under construction, and will be the first roller coaster attraction at EPCOT. Up until the unprecedented parks shutdown, we'd been eagerly following its construction progress, and now we're eager to get back to EPCOT next month to check on any further updates. Permits were filed for set pieces within the attraction back in April this year, so we know that some work has been taking place throughout the closure.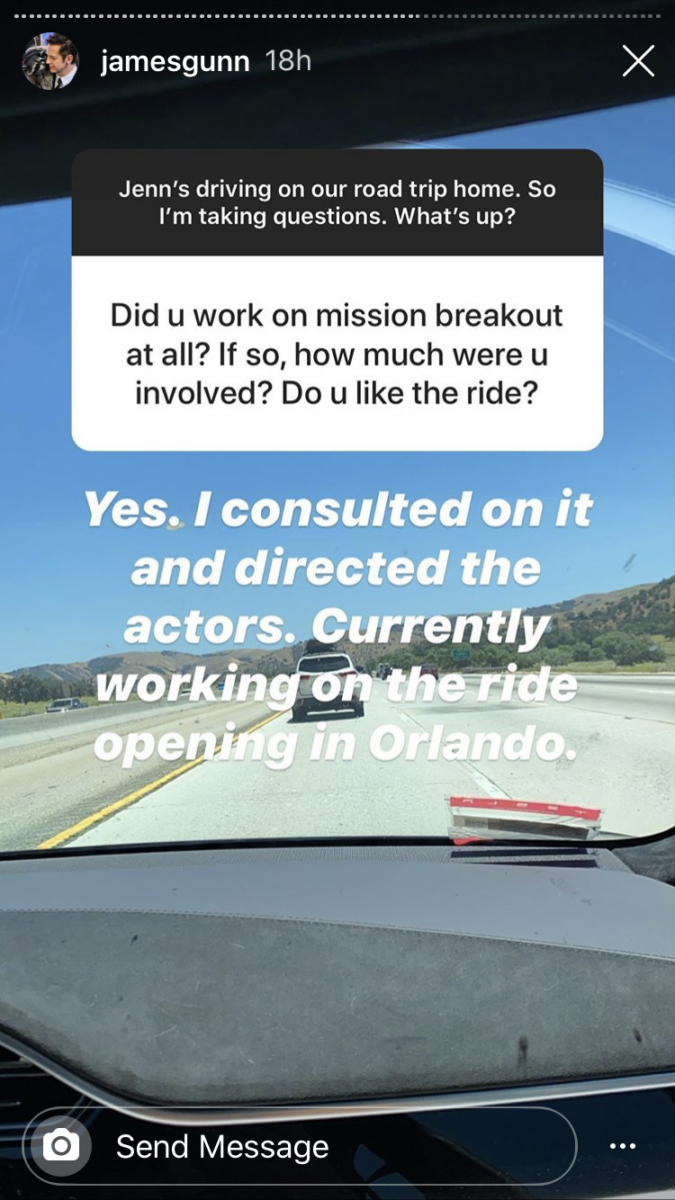 Gunn answered one fan question asking about his involvement with the Guardians of the Galaxy – Mission: Breakout! attraction in Disney's California Adventure, saying that he consulted and directed the actors involved, and is currently working on Cosmic Rewind.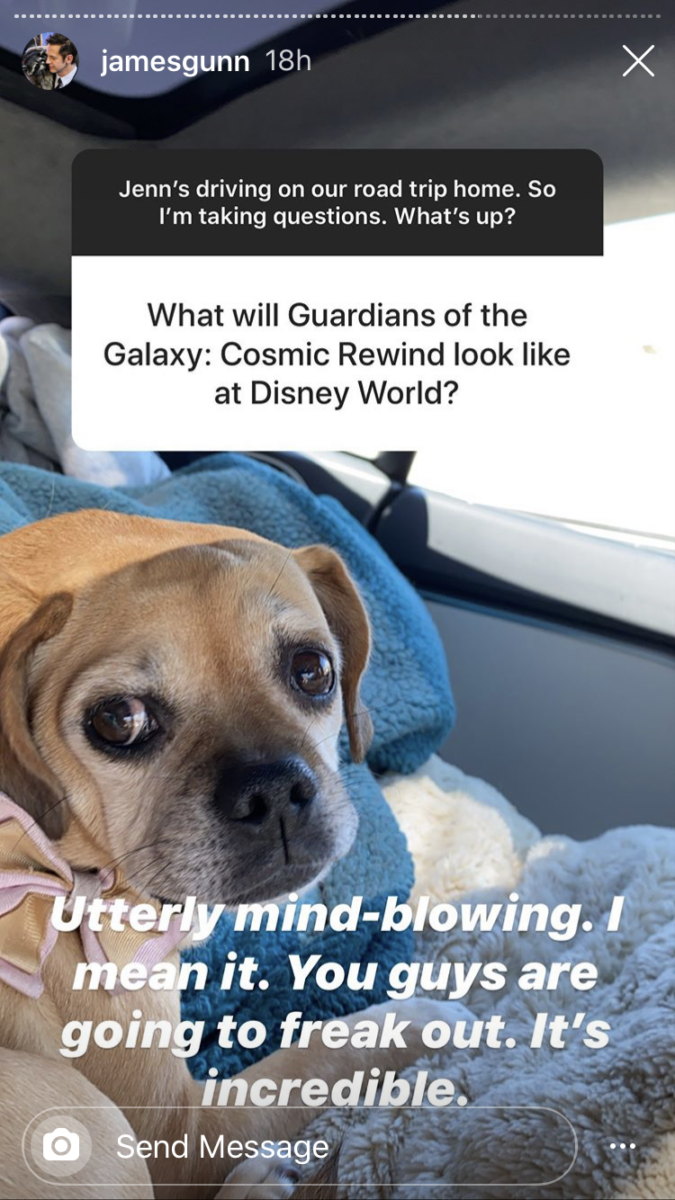 Gunn also gave his own thoughts on the progress of Cosmic Rewind, calling it "utterly mind-blowing". Given how well-received the Guardians of the Galaxy overlay on Tower of Terror was, plus the increasing anticipation for the now-delayed Avengers Campus at Disney California Adventure, we have our hopes set high for this attraction coming to Walt Disney World.
Gunn answered a few questions regarding Guardians of the Galaxy Vol. 3 as well, saying that the script has been written, an Awesome Mix Vol. 3 has been made, no release date has been set and it will most likely be Gunn's last Guardians film with the current team as we know it.
Are you hooked on a feeling, waiting for more Guardians of the Galaxy content? Keep playing your Awesome Mixes and follow WDWNT for more information on Cosmic Rewind.