Disney Springs may have begun its first phase of reopening back on May 20th, but three weeks later, some of our favorite stores are only just beginning to reopen for trading. One of the places we have missed exploring is the Star Wars Trading Post, located in the Marketplace district of Disney Springs. We were very keen to get back in to check out the galactic goodies on offer, and wanted to share with you a look at the new post-COVID-19 safety measures in place.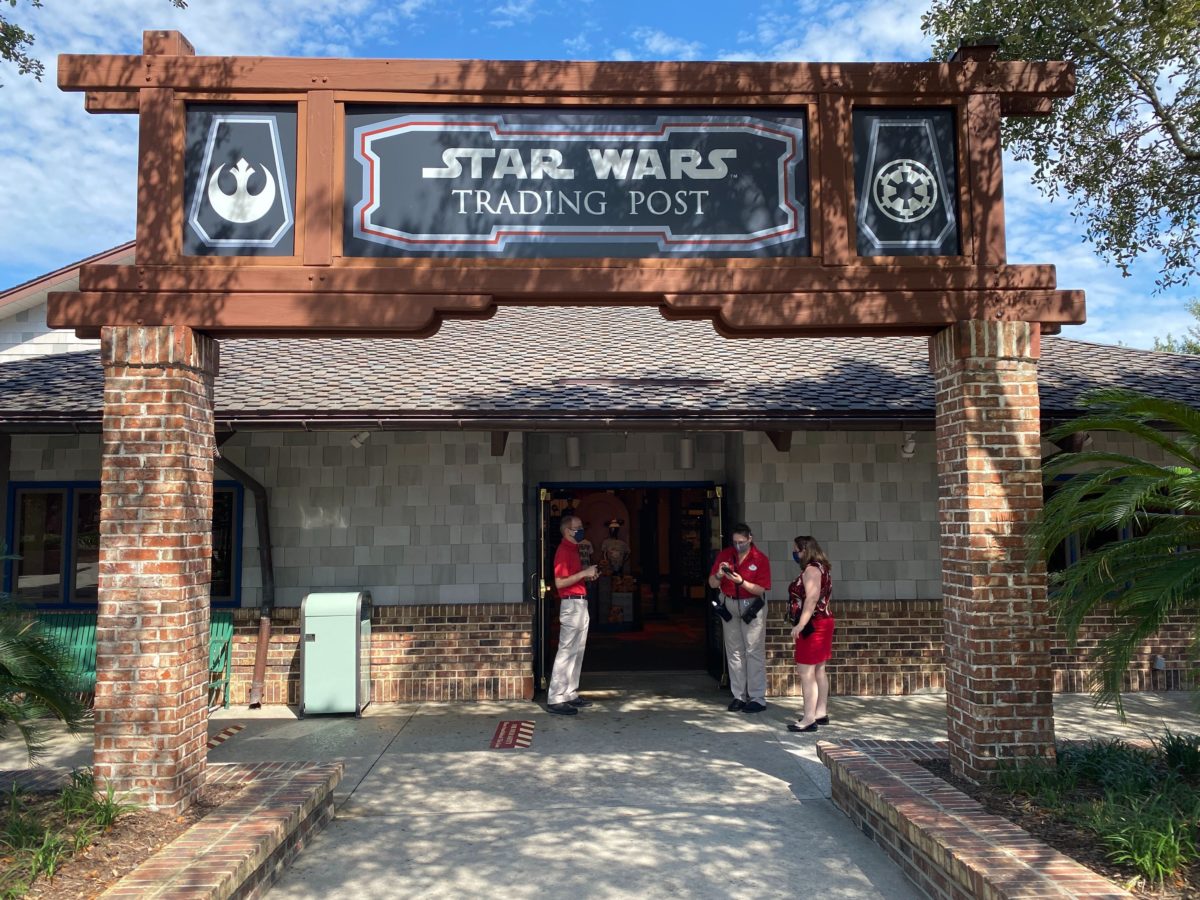 Approaching the entrance to the store, friendly cast members stand outside ready to welcome travelers to the outpost.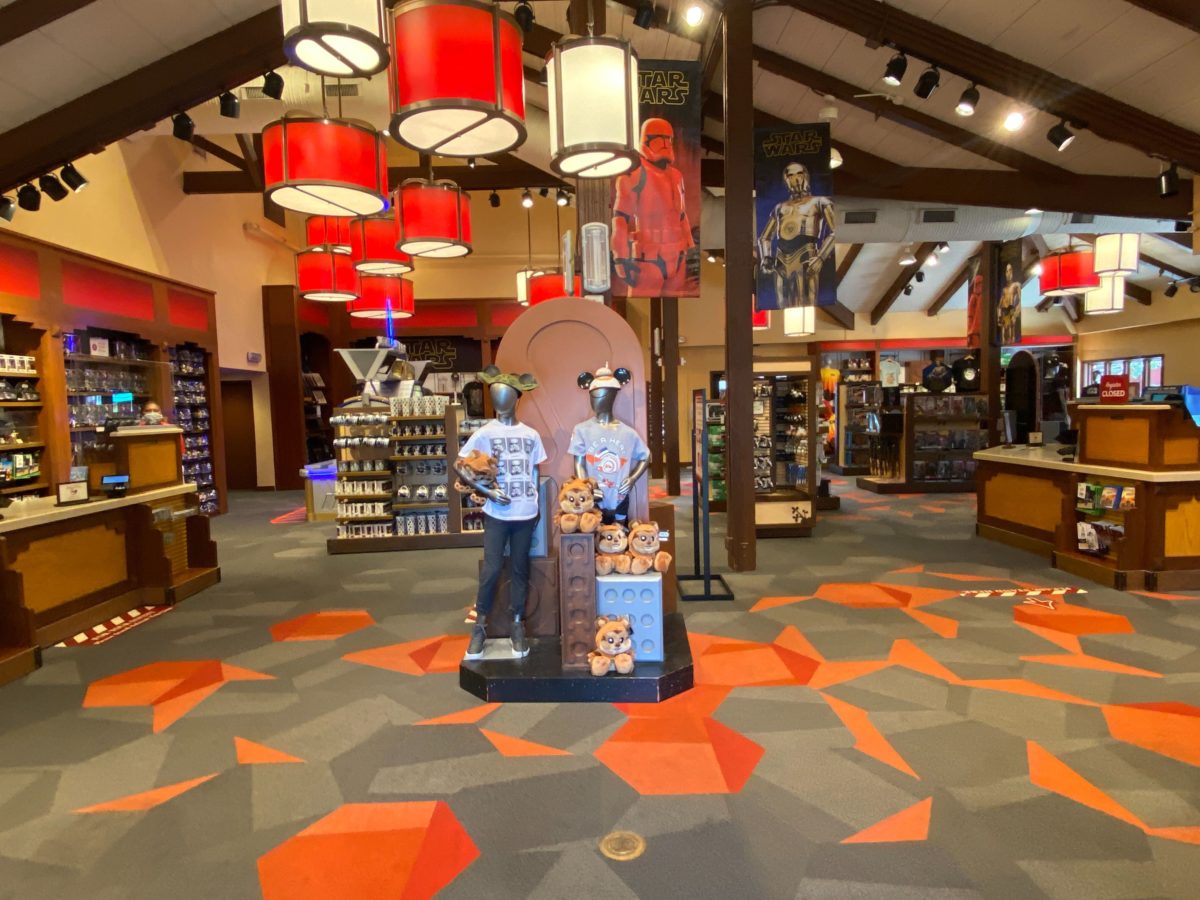 And we're in! If the familiar sight of everyone's favorite Star Wars store wasn't enough to make you glad to be back, those adorable Ewok Big Feet plushes sure will do it.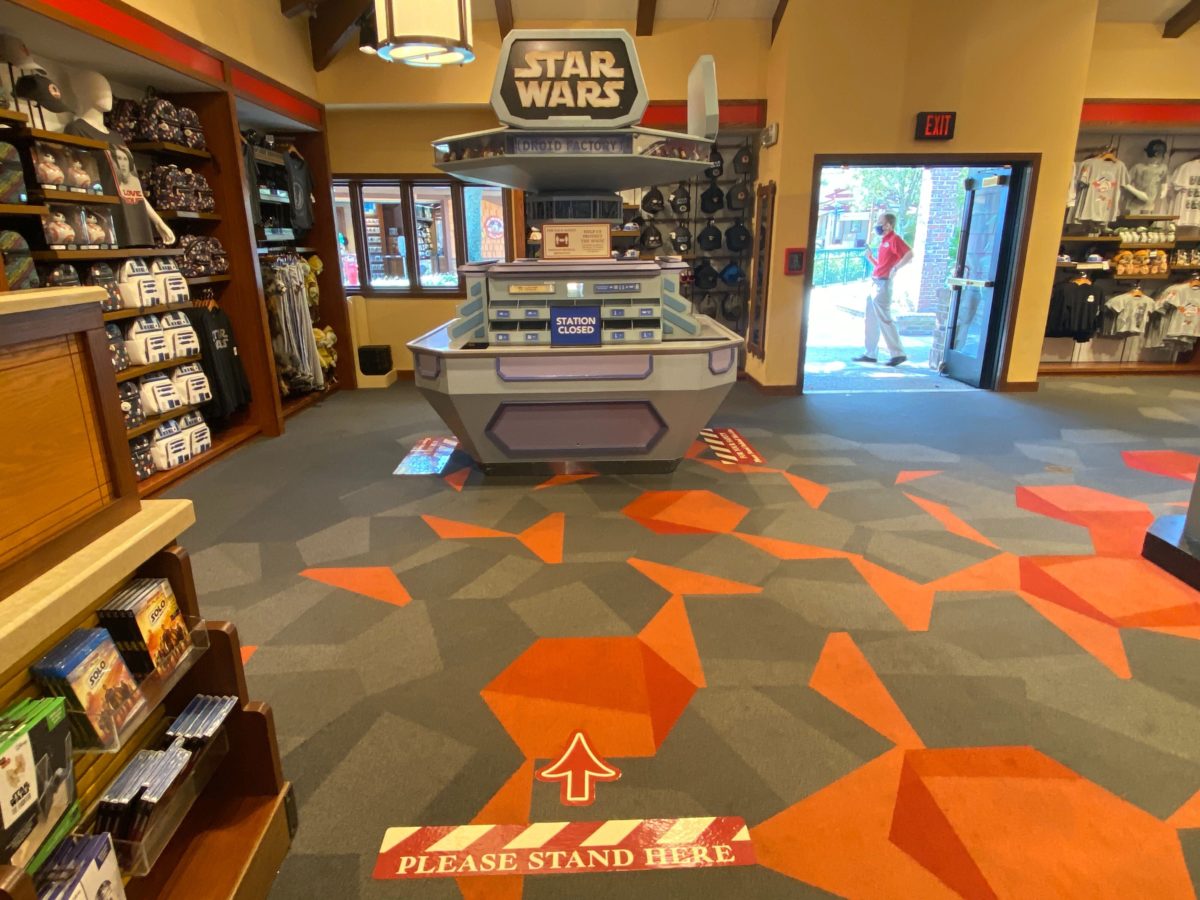 Quite a sad sight to see is that the Droid Factory station has been closed, taking the build-your-own element away from the store. This was expected, particularly as all interactive build stations have been closed off at the nearby LEGO Store in Disney Springs, which reopened on May 28th.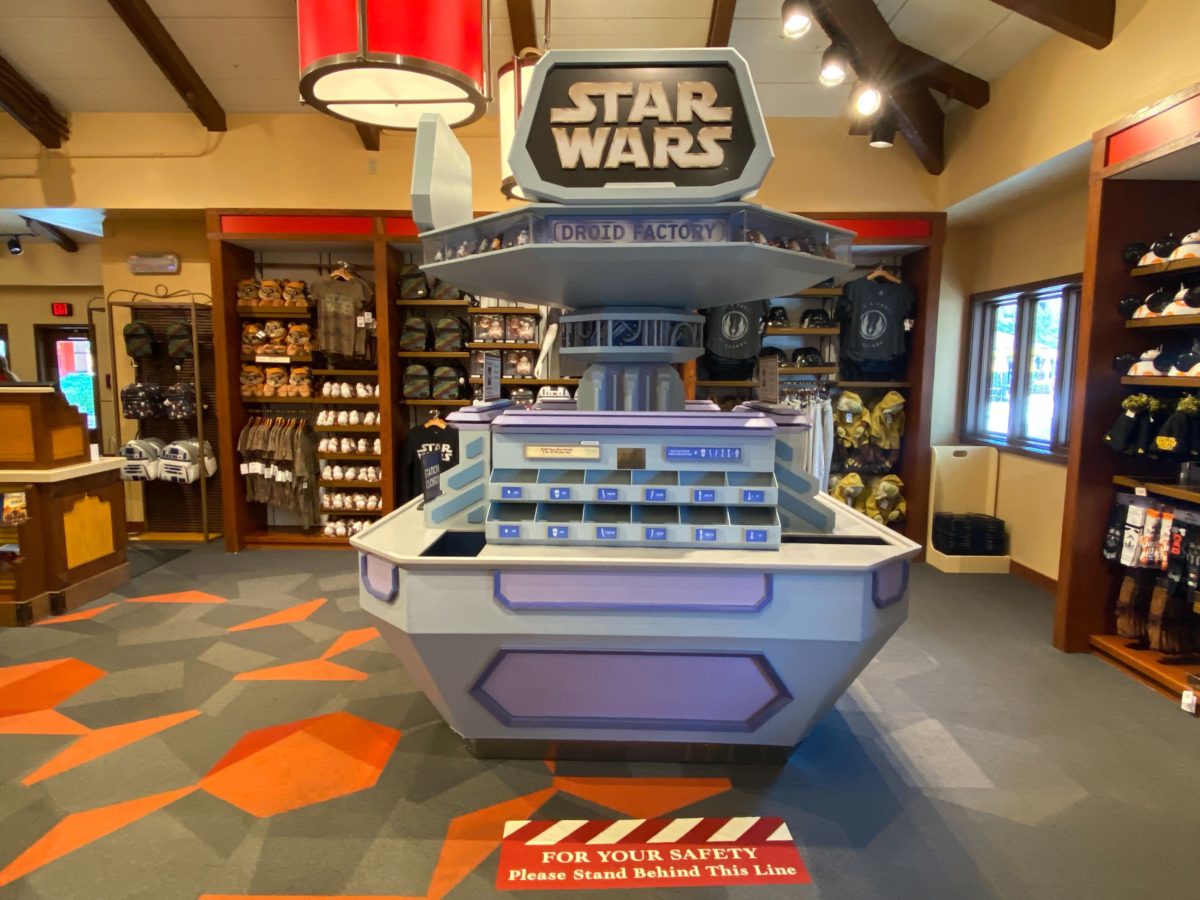 Although the cases aren't stacked with droid elements, it is noteworthy that social distancing queue markers have been placed on the ground anyway, as if the station were operating as normal. This may hint at a future reopening of the build stations at a later time.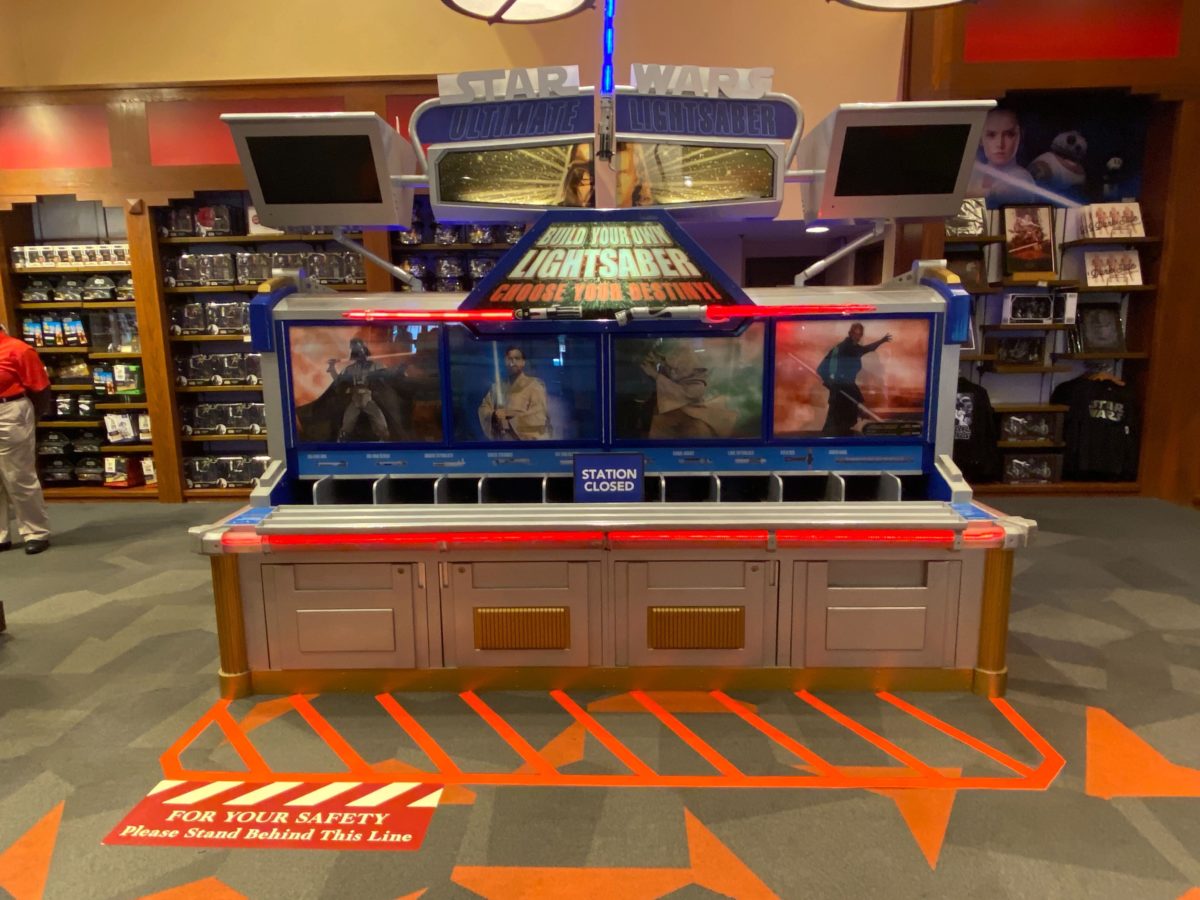 Crossing over the store, we can see that the Build Your Own Lightsaber station is also closed, yet still with similar safety markings on the floor.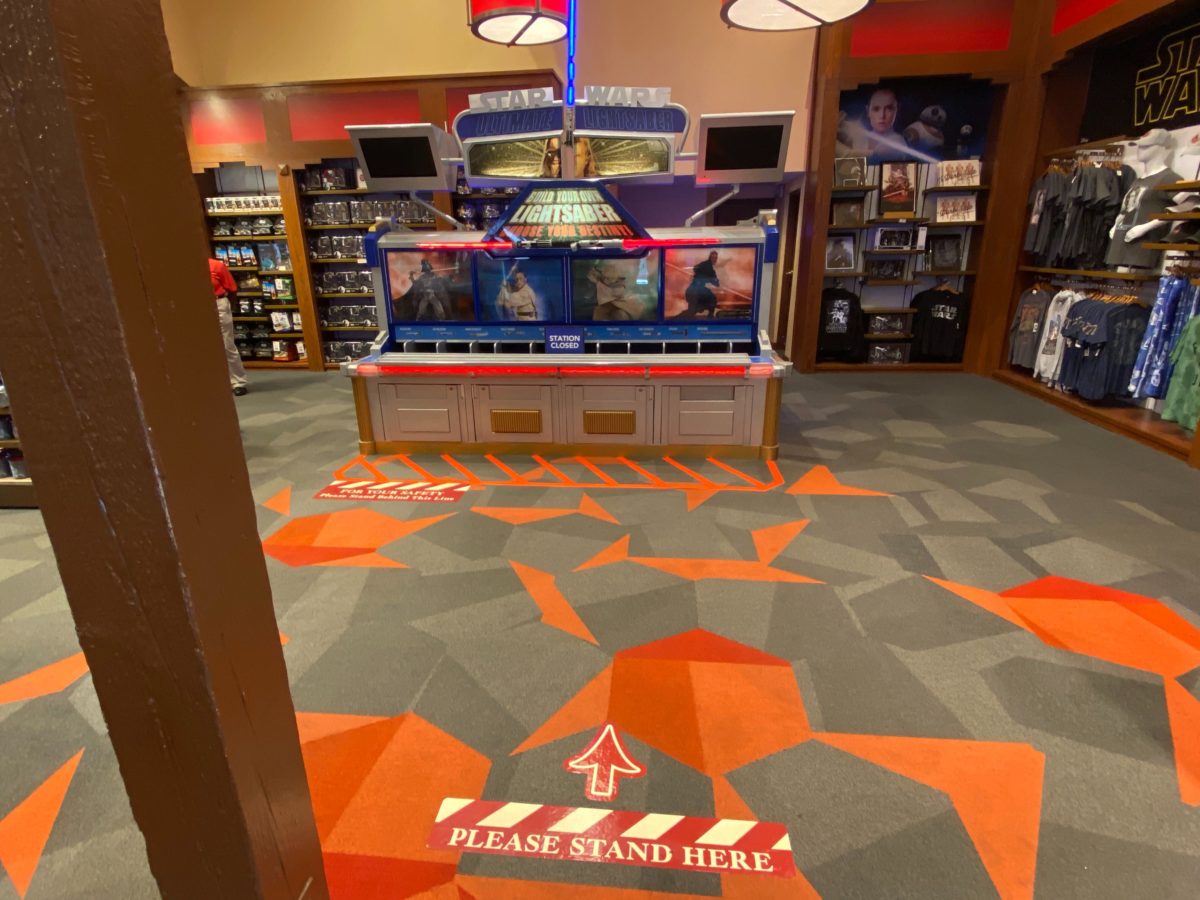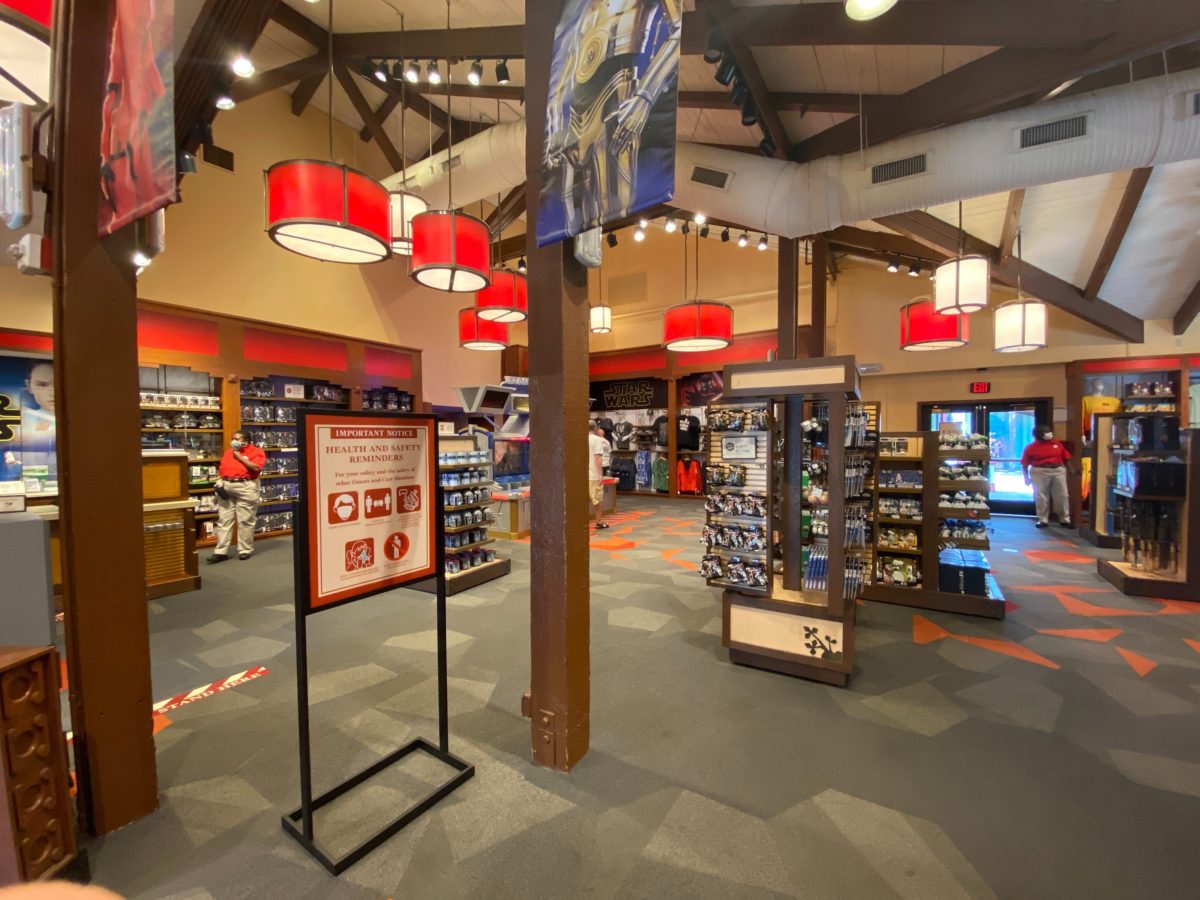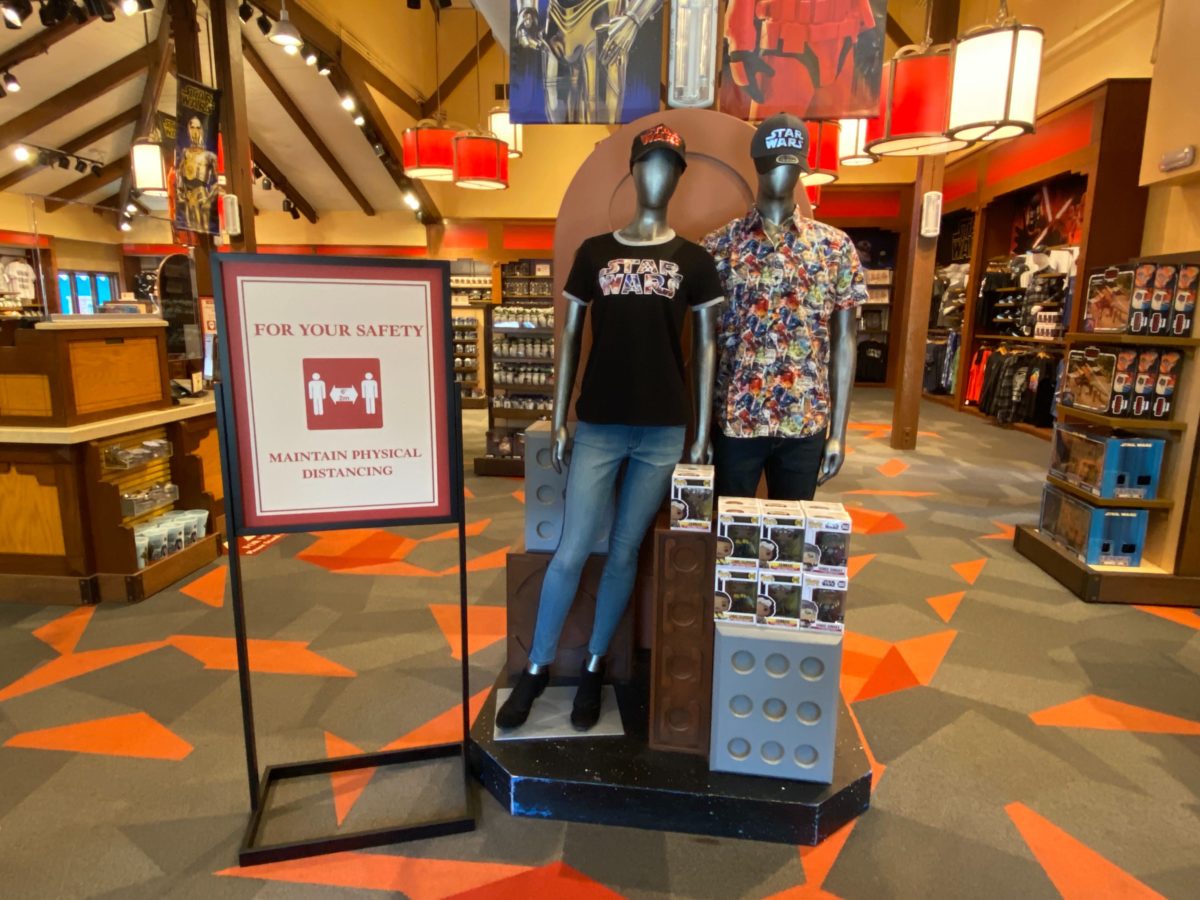 Clear signage has been added to the store to remind guests of safety rules, as we have seen all across Disney Springs.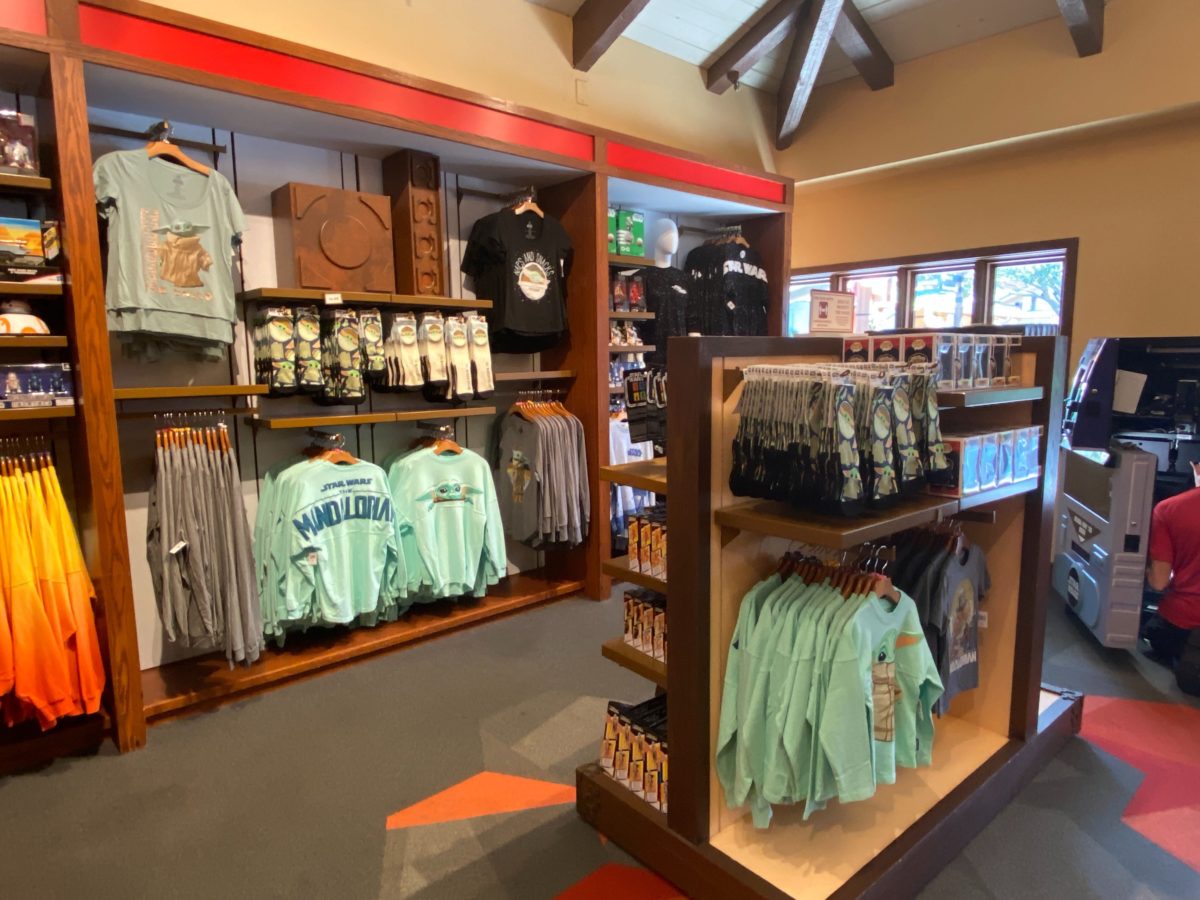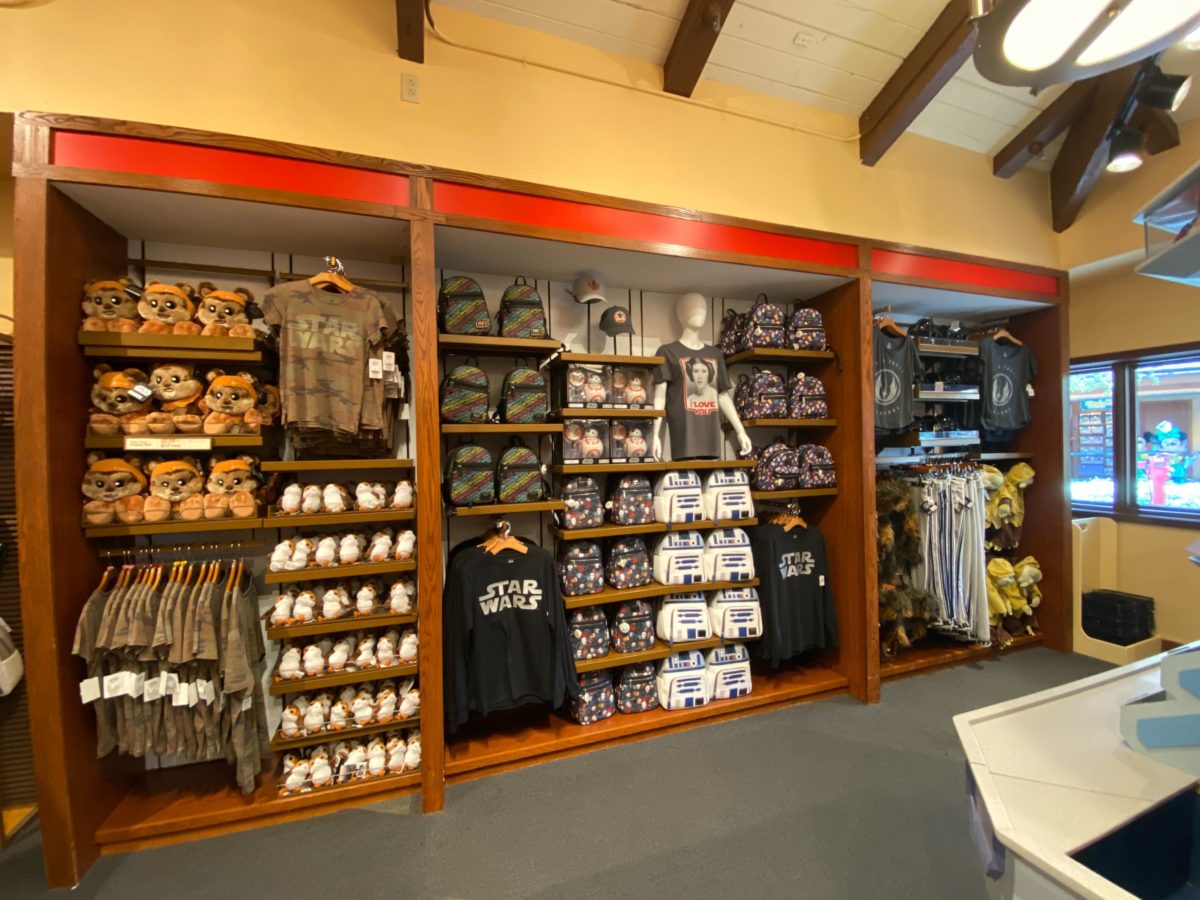 It is good to see the welcoming walls full of plushes, Spirit Jerseys, Loungefly bags, and more once again.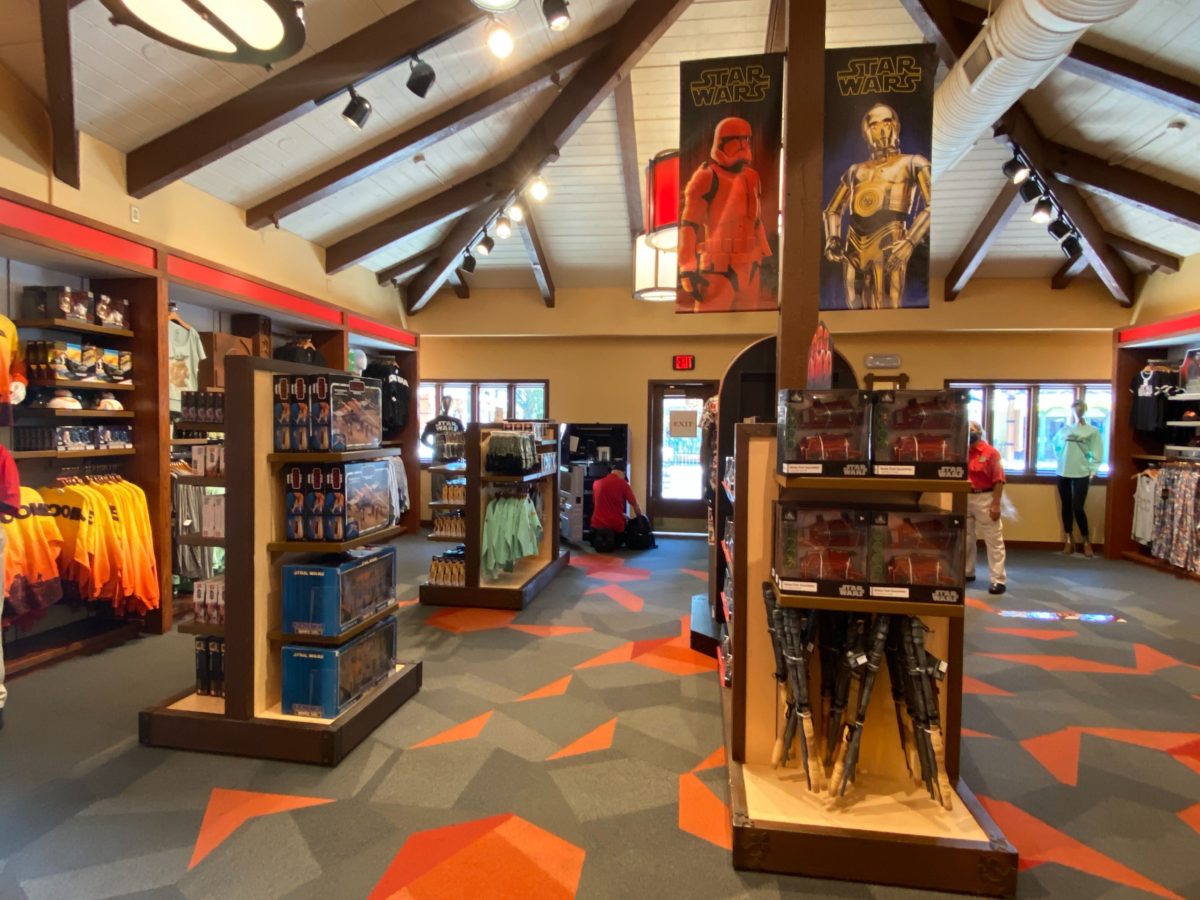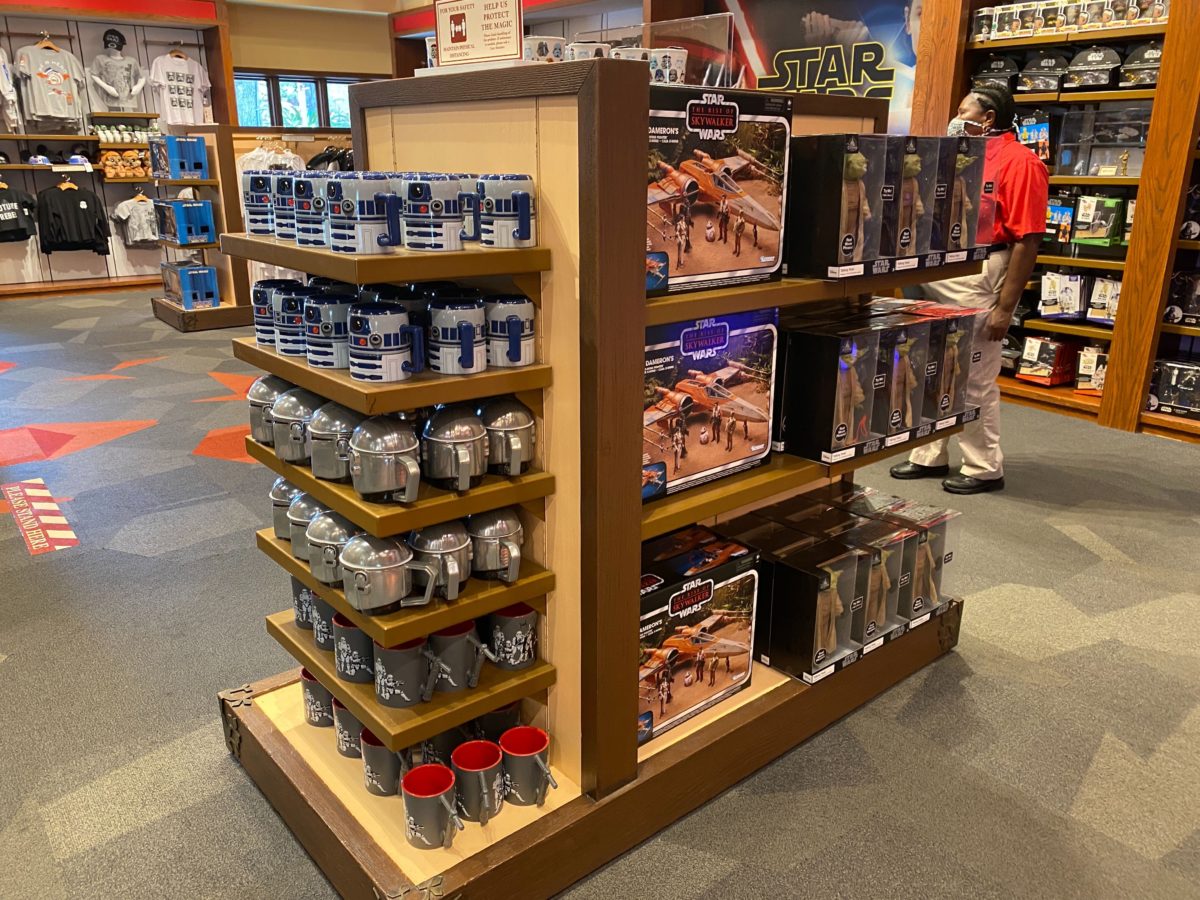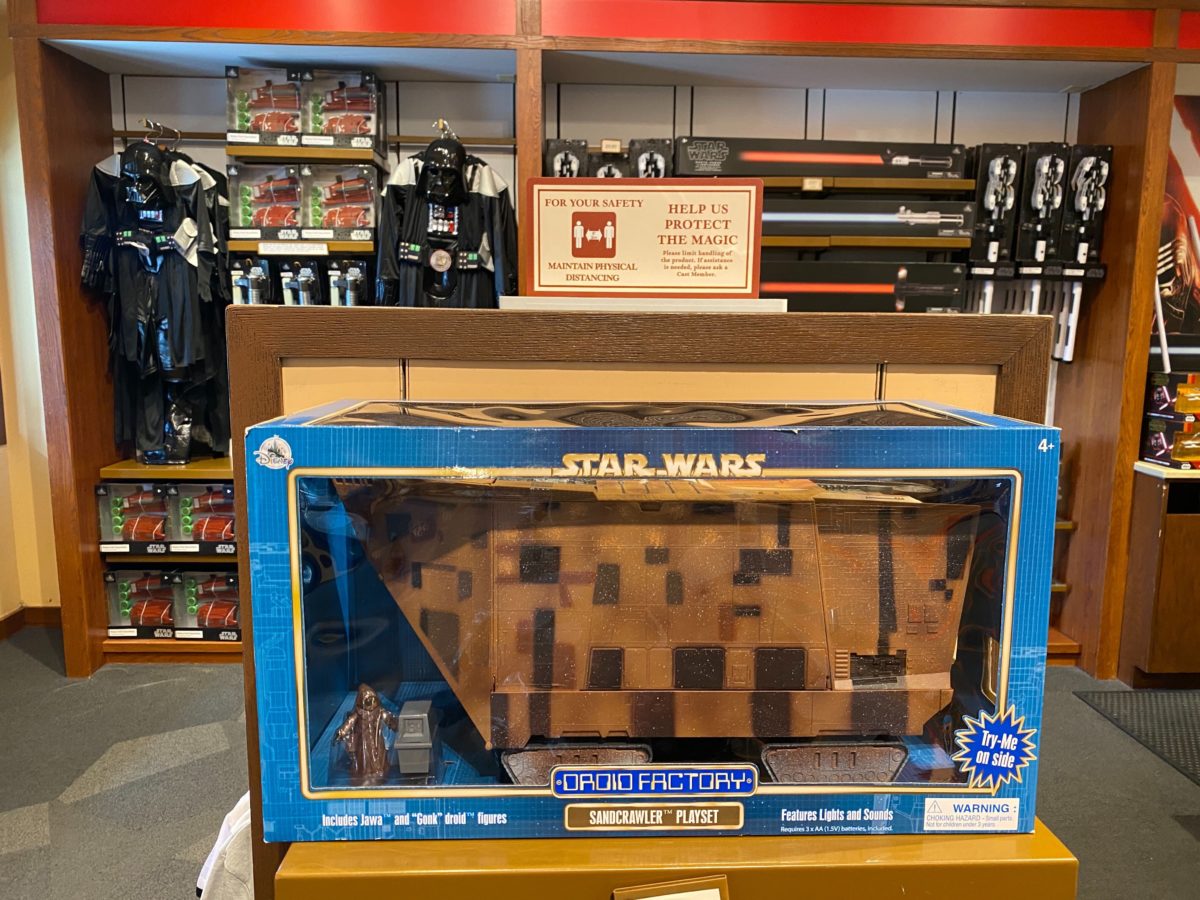 We found this cool Sandcrawler playset, with a Jawa figure included.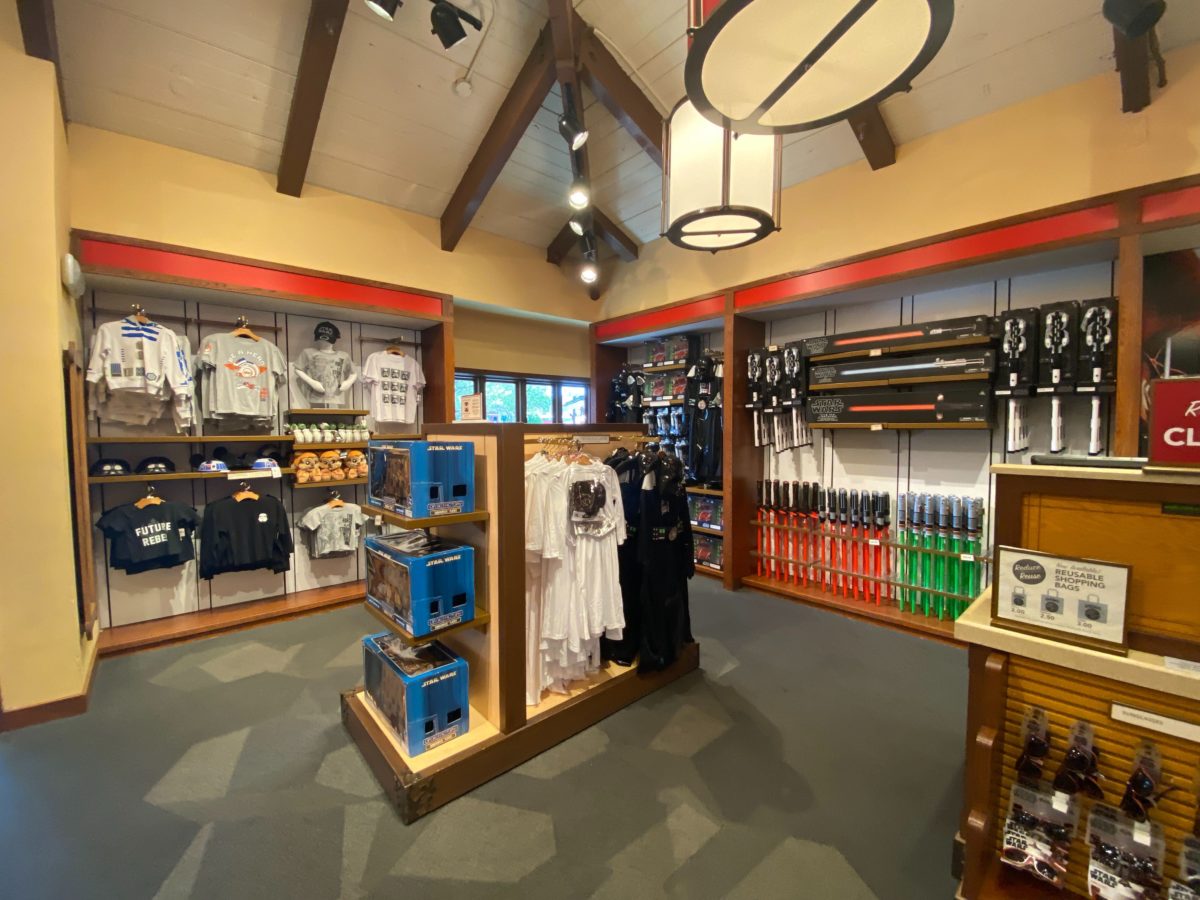 If guests were hoping to build their own lightsabers at Star Wars Trading Post, it is good to see that they are still available to purchase ready-built.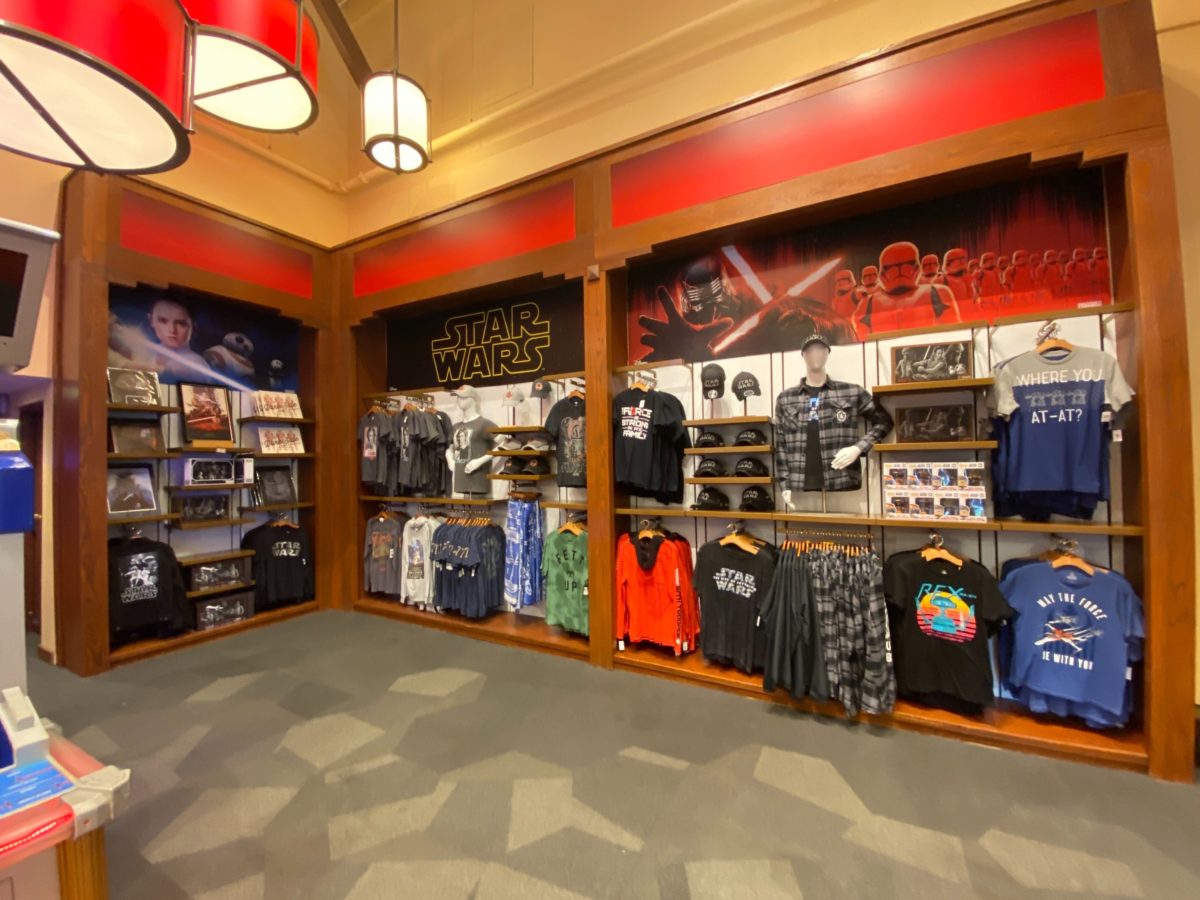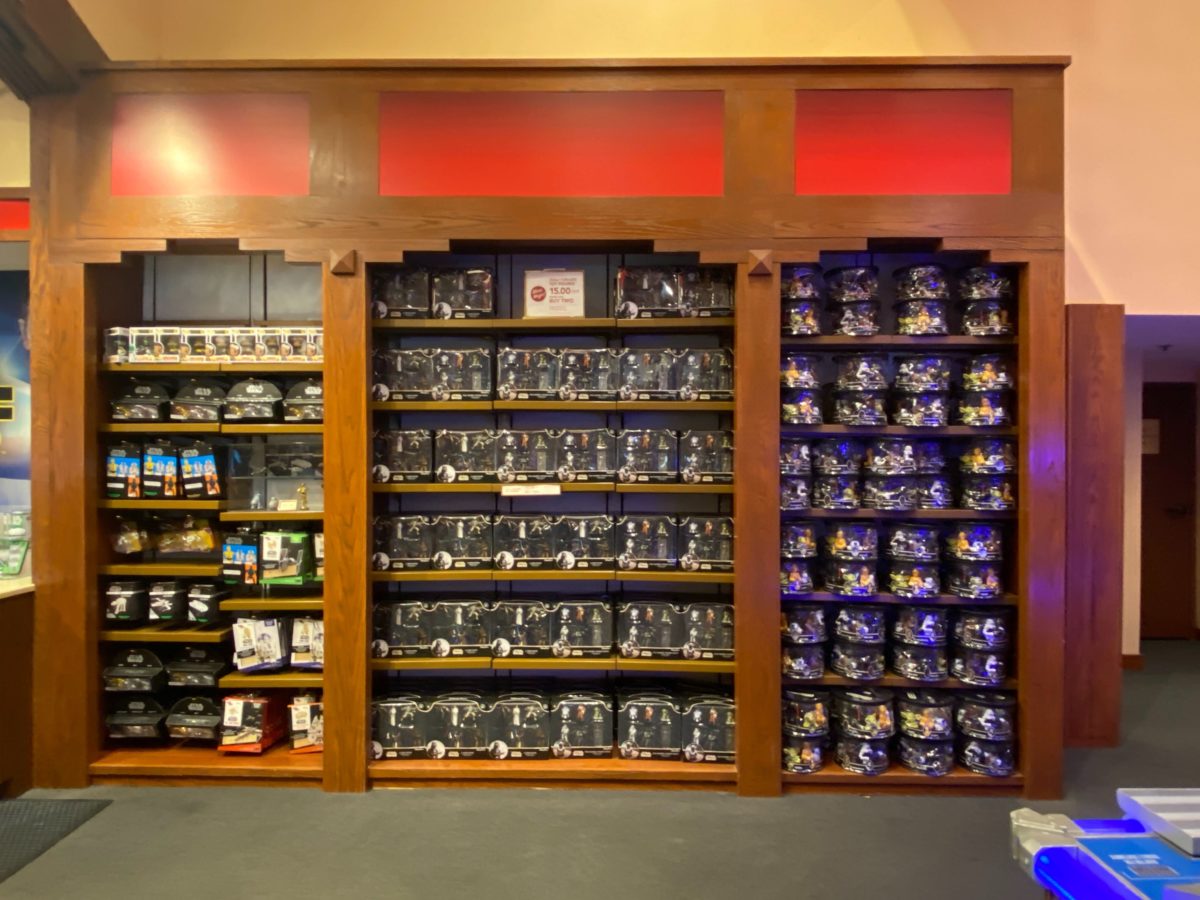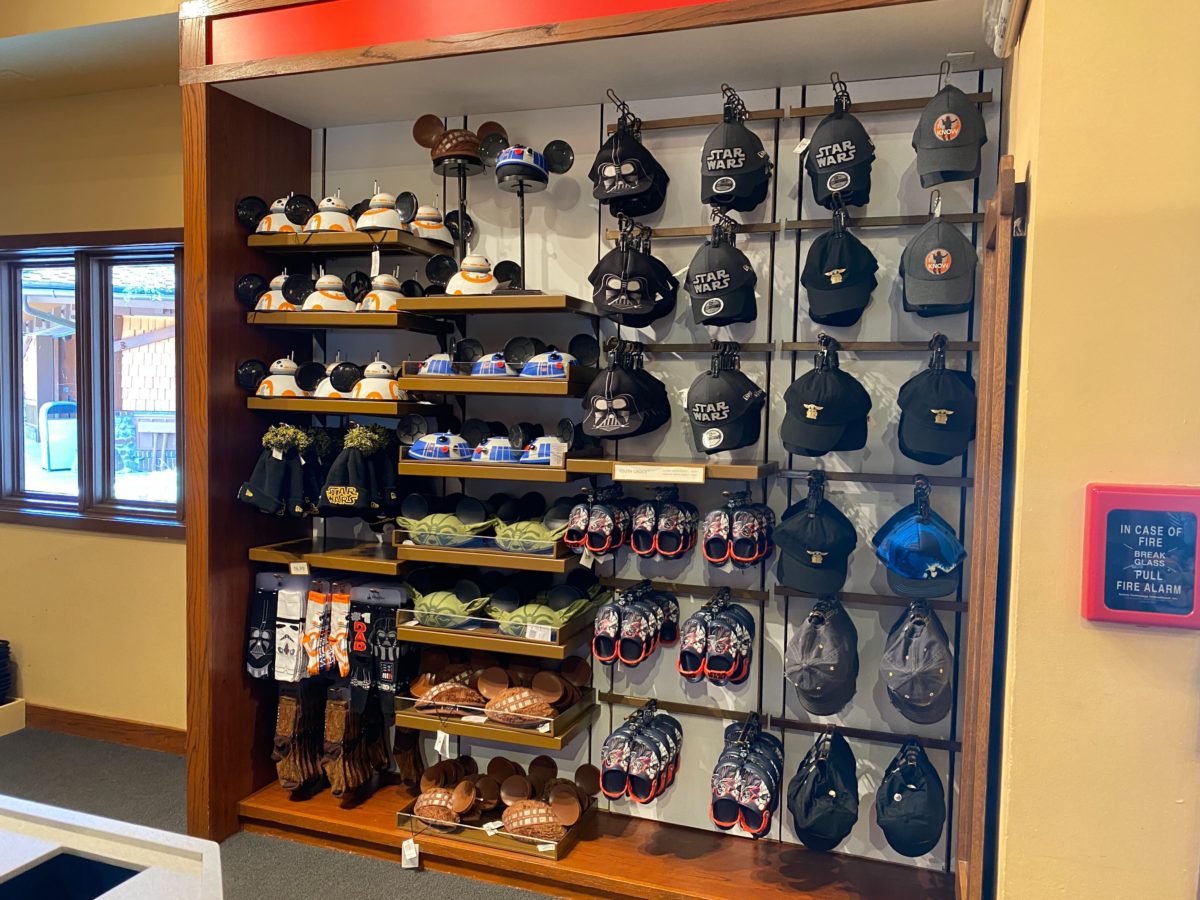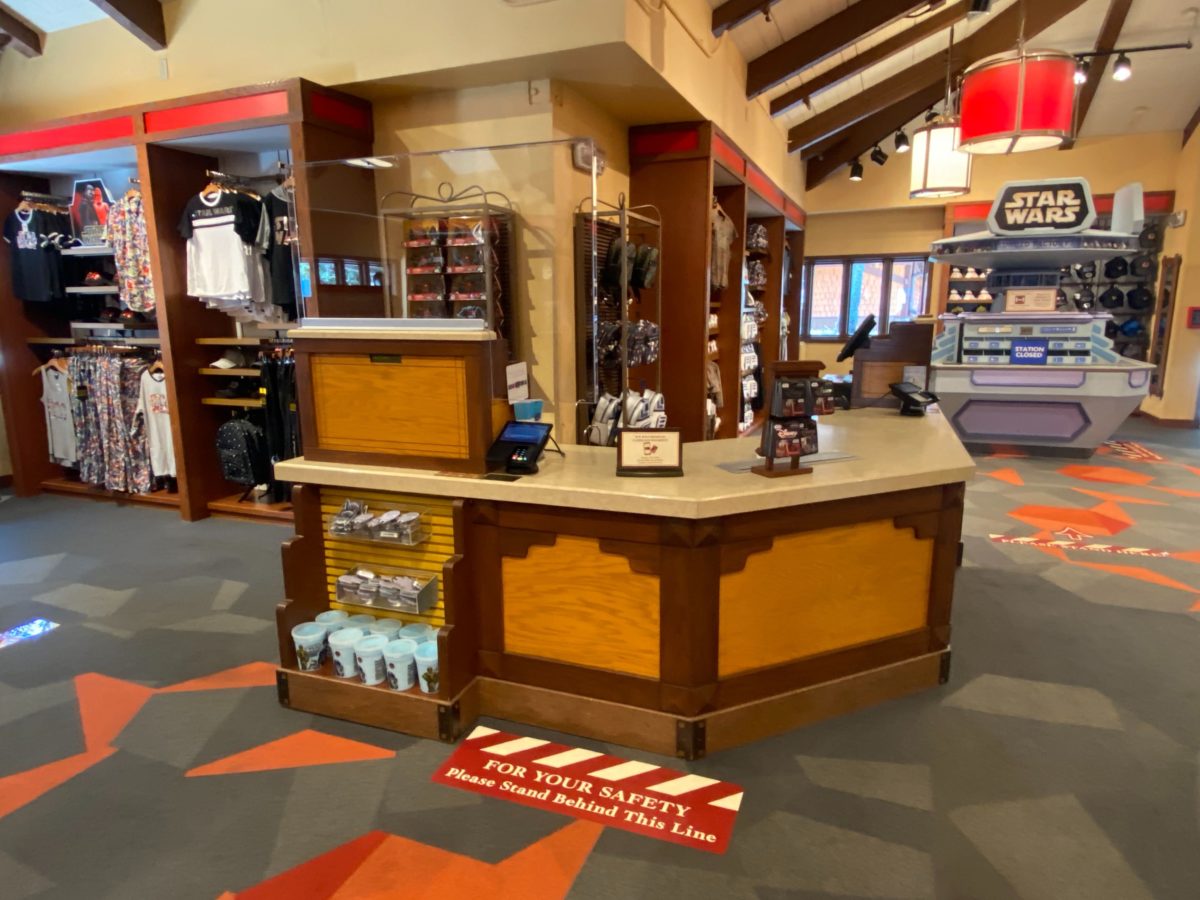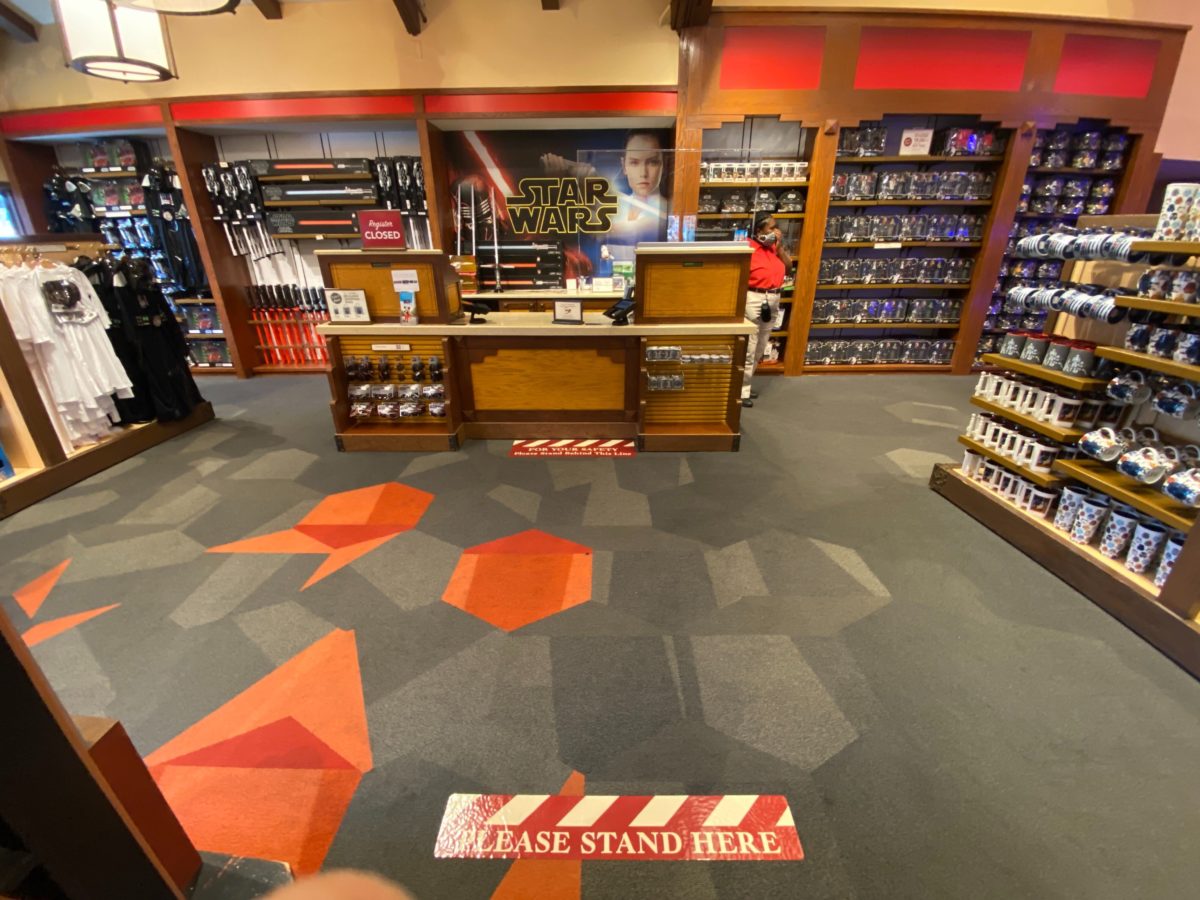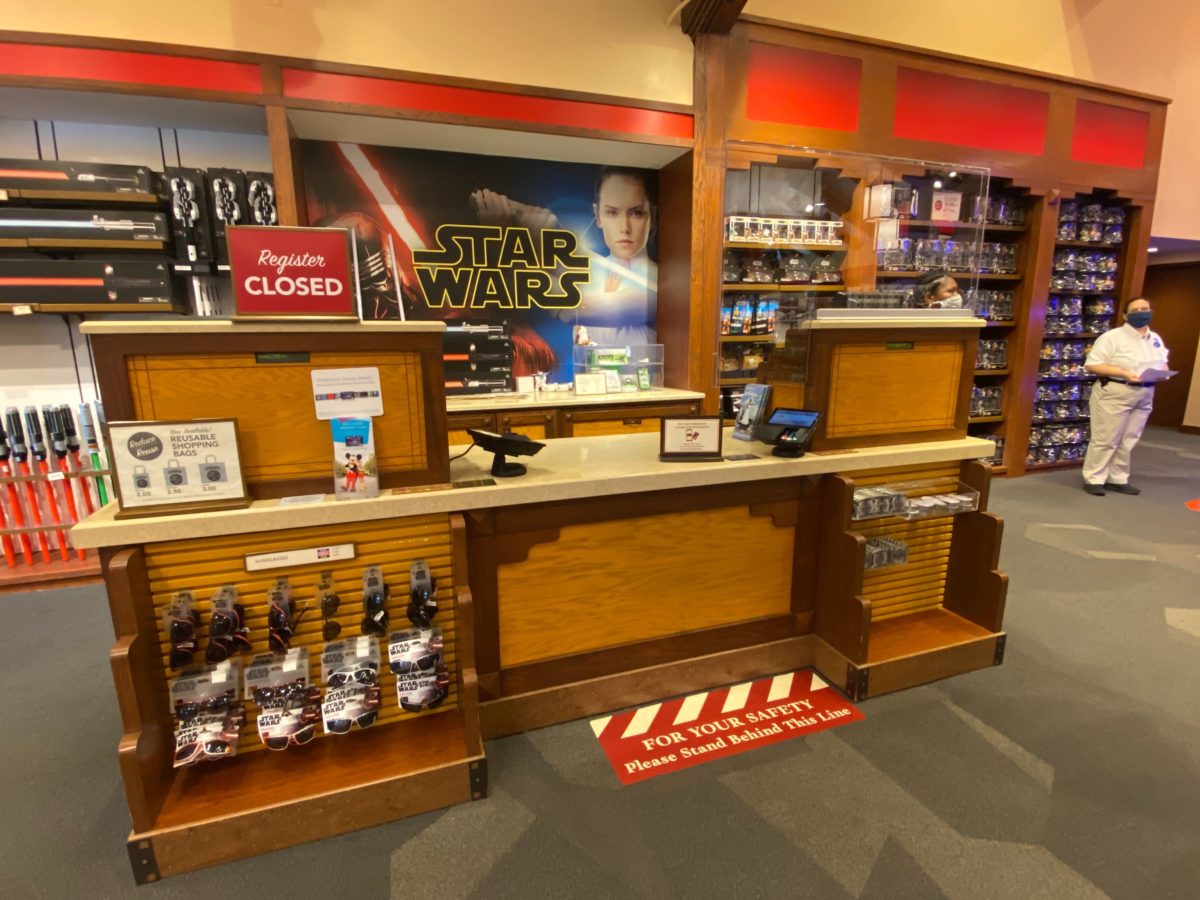 Over at the checkout counter, social distancing markers have been put in place along the floor, with clear screens mounted over the desk to help protect both cast members and guests. Also for social distancing, one of the registers has been closed.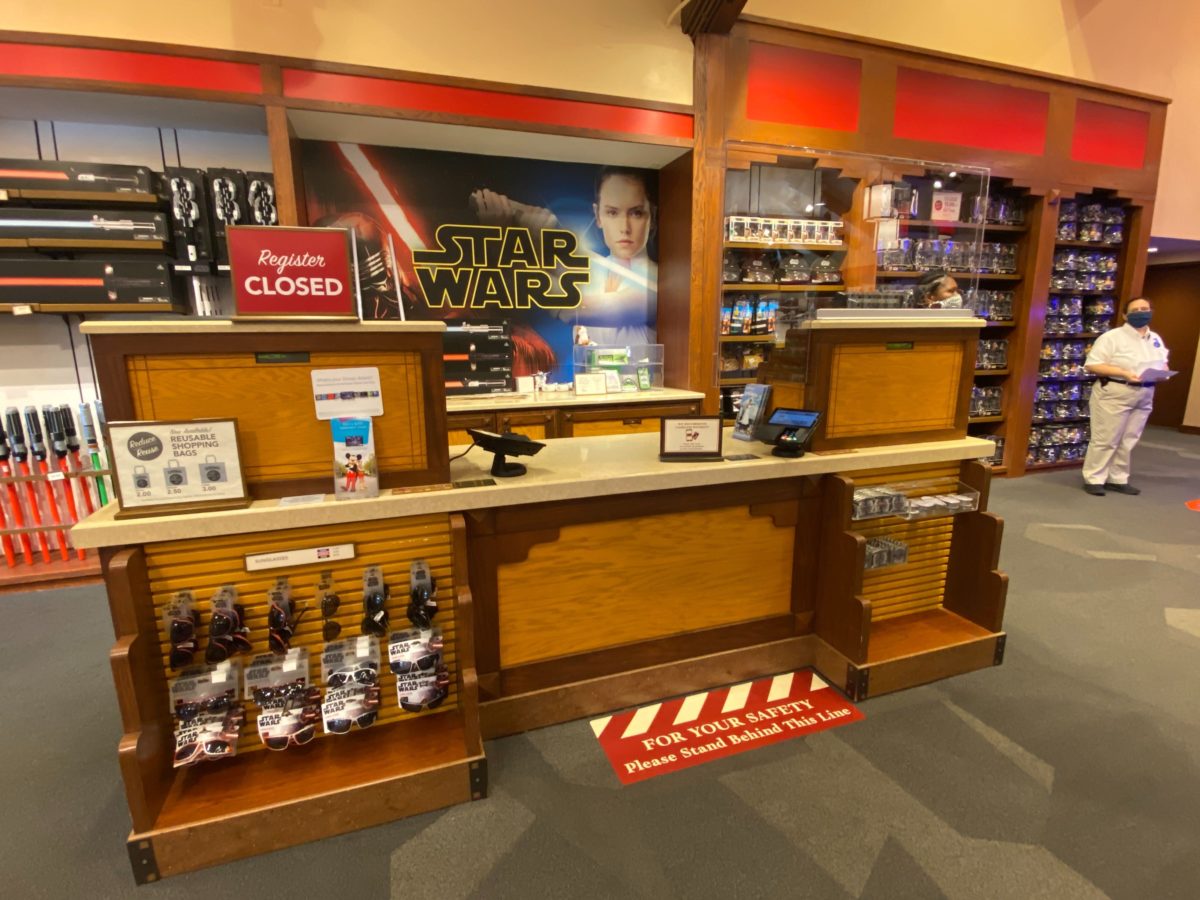 If you are planning on visiting Star Wars Trading Post or any of the other reopened stores across Disney Springs, stay safe! And, may the Force be with you.