Despite no official announcement from Universal Orlando Resort, clearly, there has been lots of construction going on for the rumored "Velocicoaster" located right outside Jurassic Park Discovery Center. The latest additions to the coaster have included a barrel roll over the water and an oscillating helix. Today, we're back to bring you even more coverage as construction continues at raptor-like speed.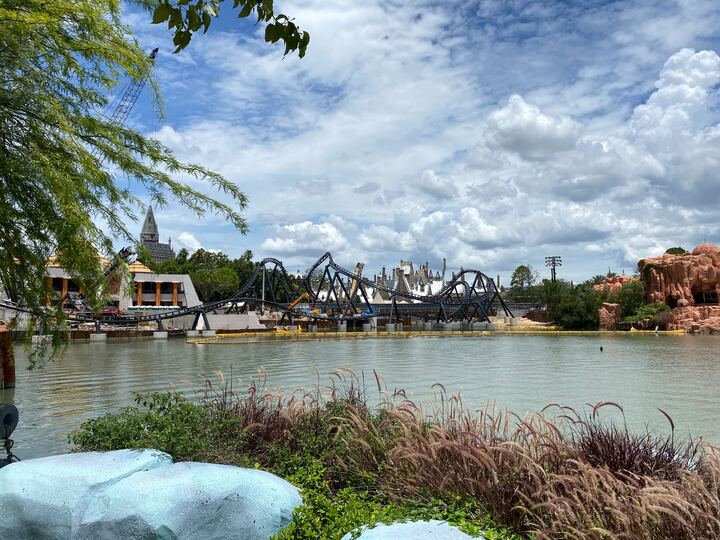 This beautiful wide shot gives us a full view of the "Velocicoaster," where it'll be taking guests for rides at speeds of up to 70 miles per hour!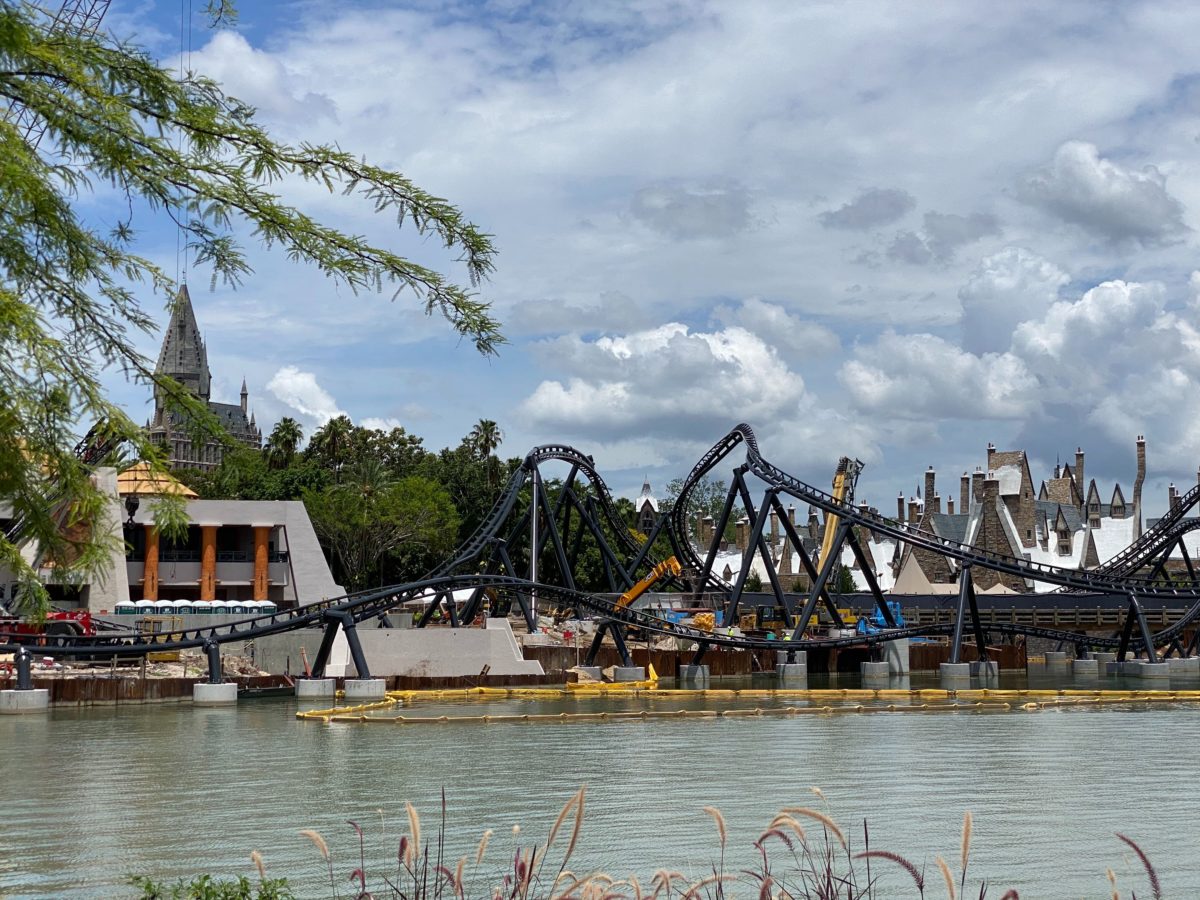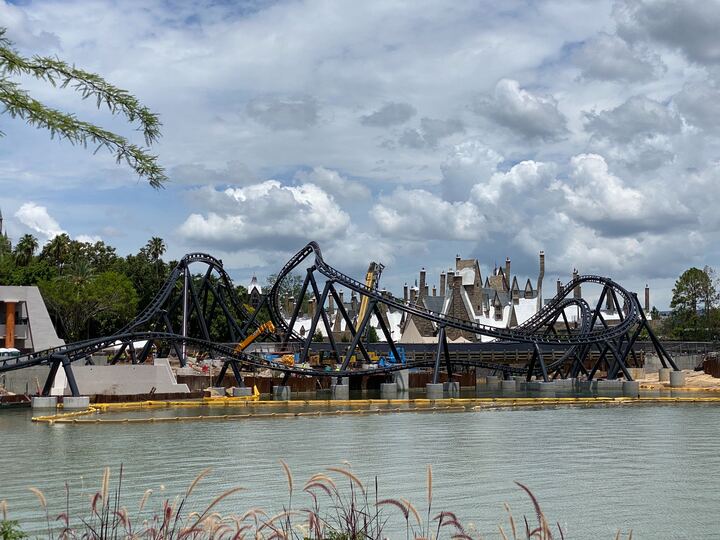 Here, we get a better view of the lakeside supports that have been added in as well as a yellow retention wall within the water.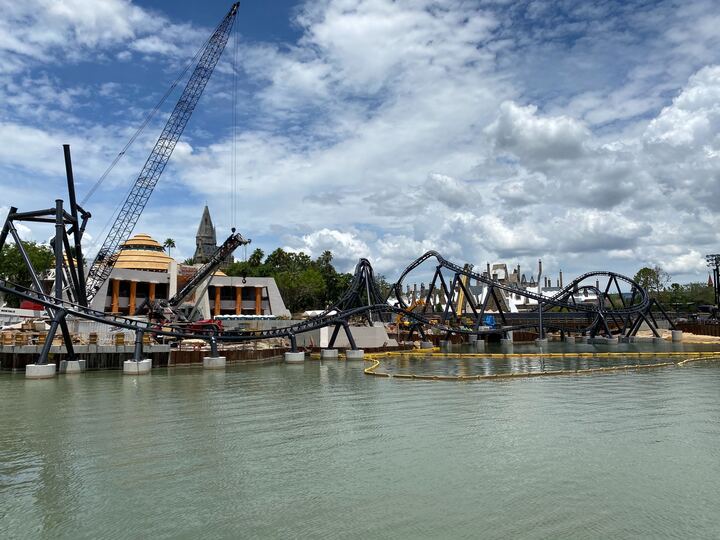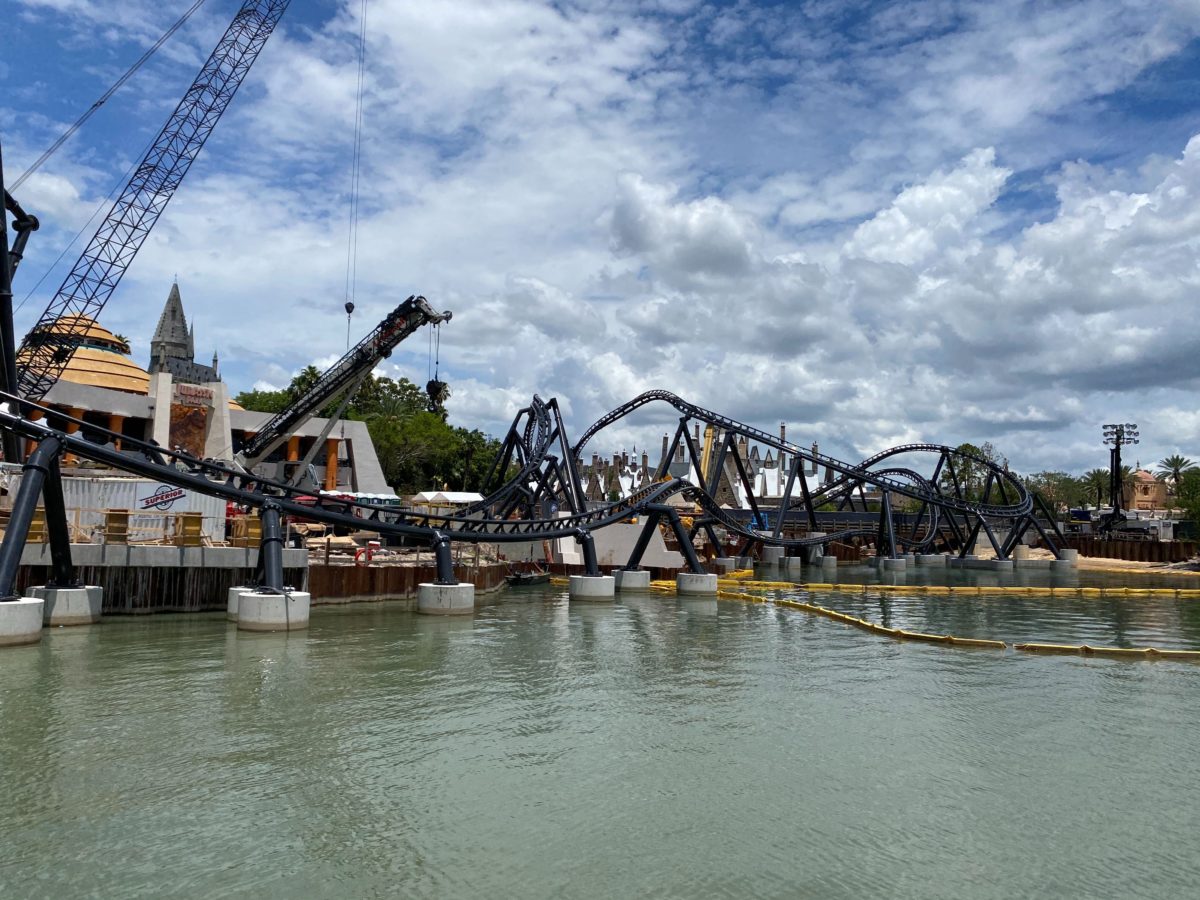 This shot gives us a nice view of the barrel roll that will take place over the water in front of the Discovery Center.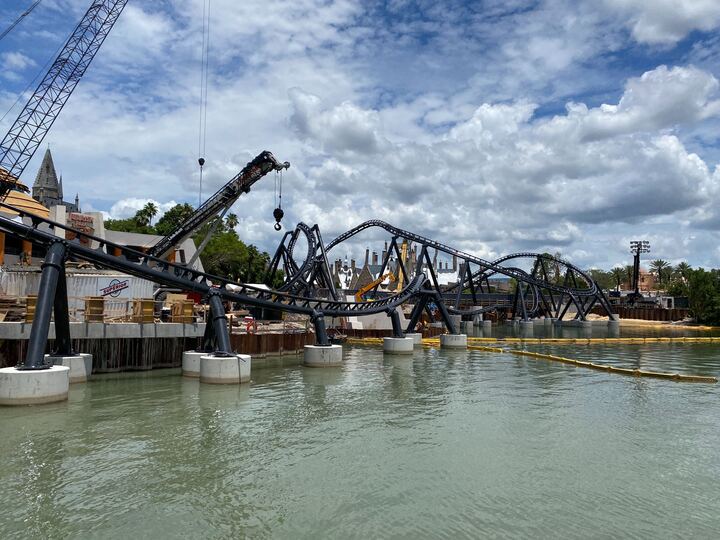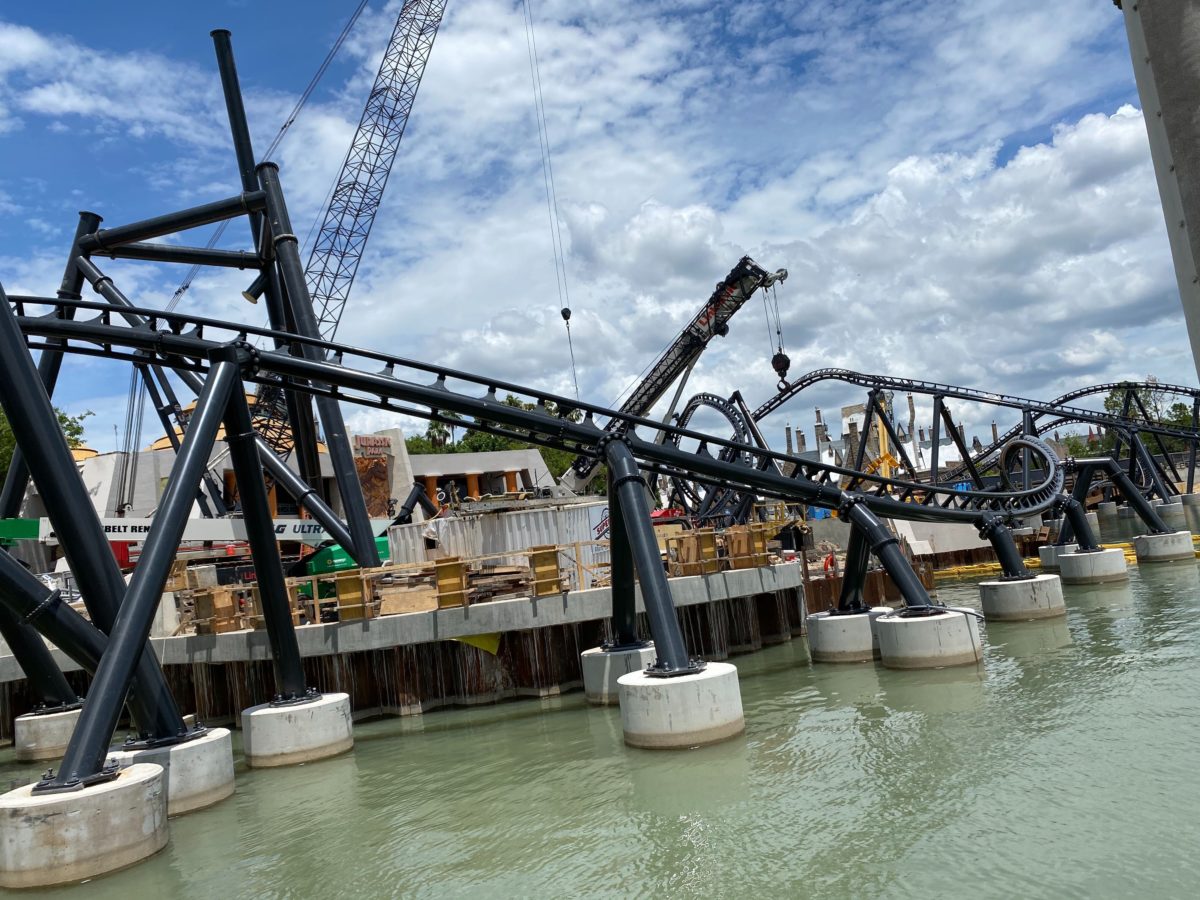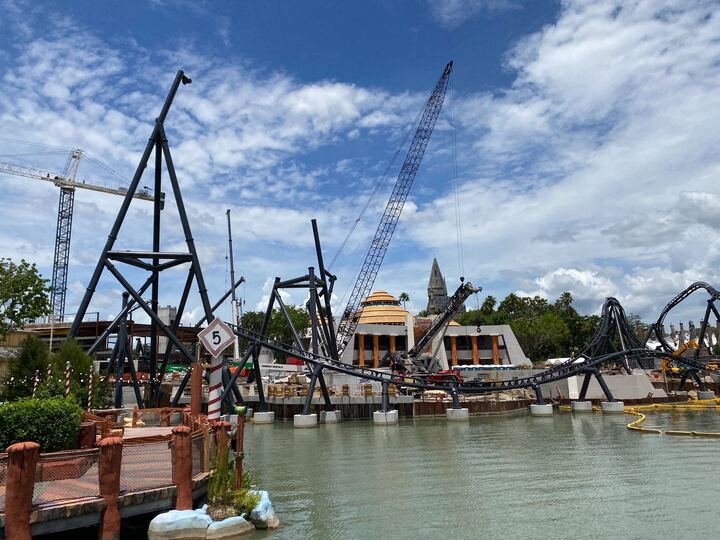 Views of the two triangular supports (seen on the left) hadn't changed much since our last update from yesterday, but that all changed this morning with the addition of a brand-new piece of vertical track––more on that later in this piece.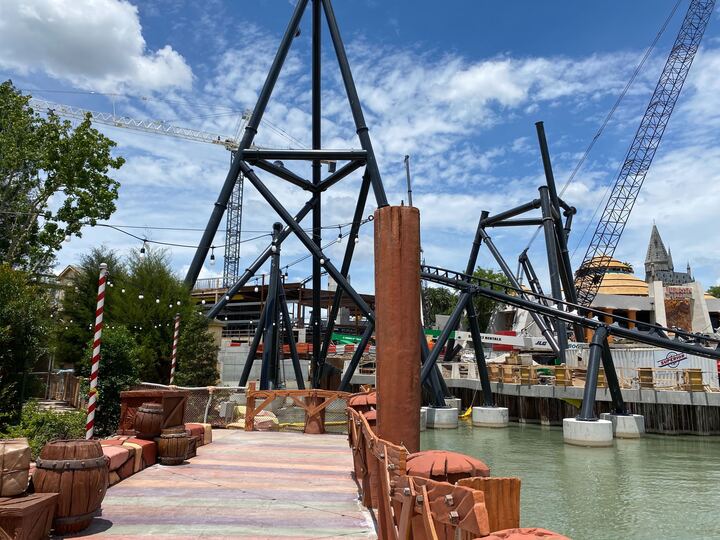 The best views of up-close construction can be seen near the path winding around Popeye & Bluto's Bilge-Rat Barges.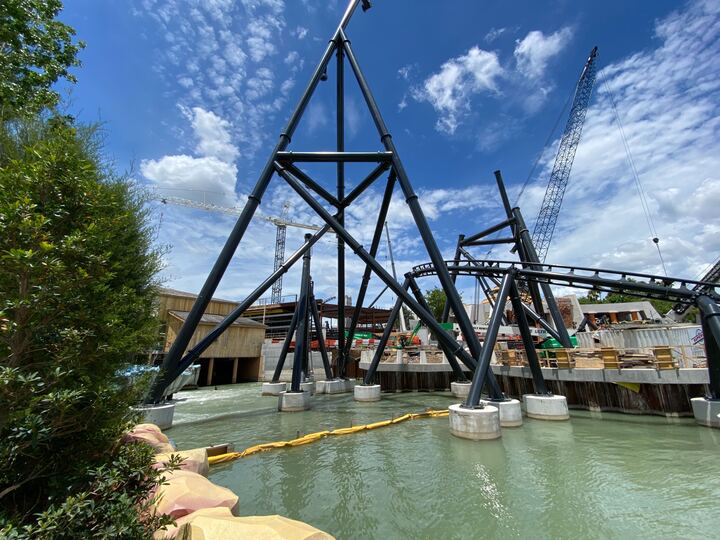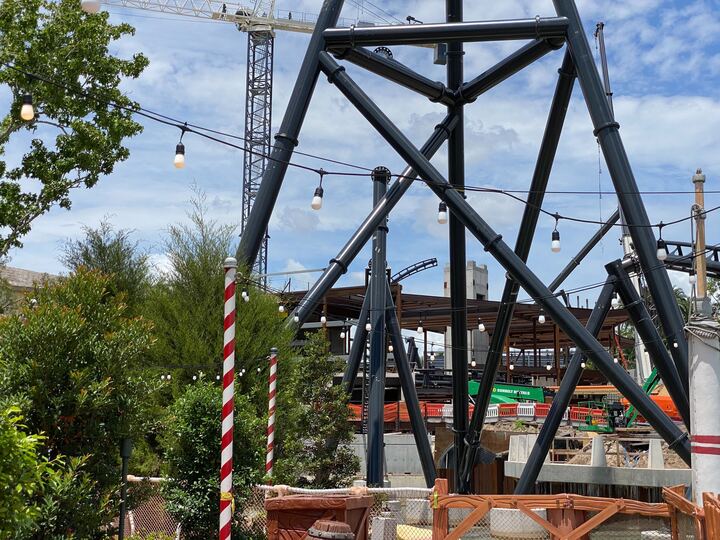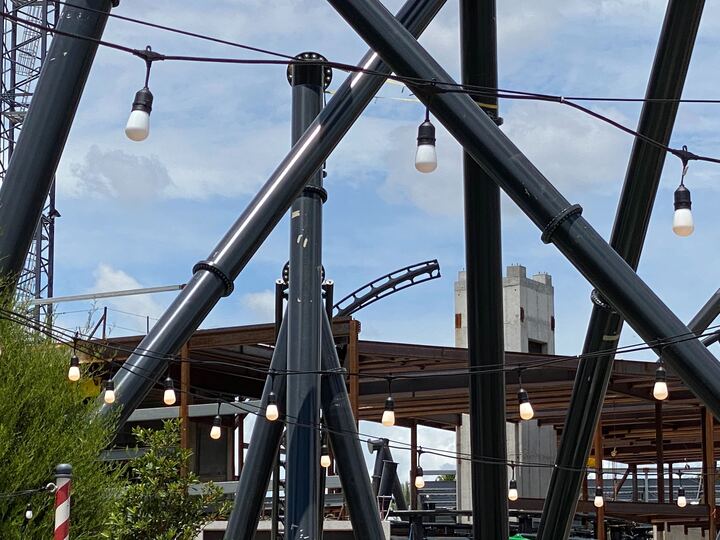 This small piece of curving track wasn't here the last time we visited. Changes like this may seem small, but are exciting as we get even a better idea of how this track layout will eventually look.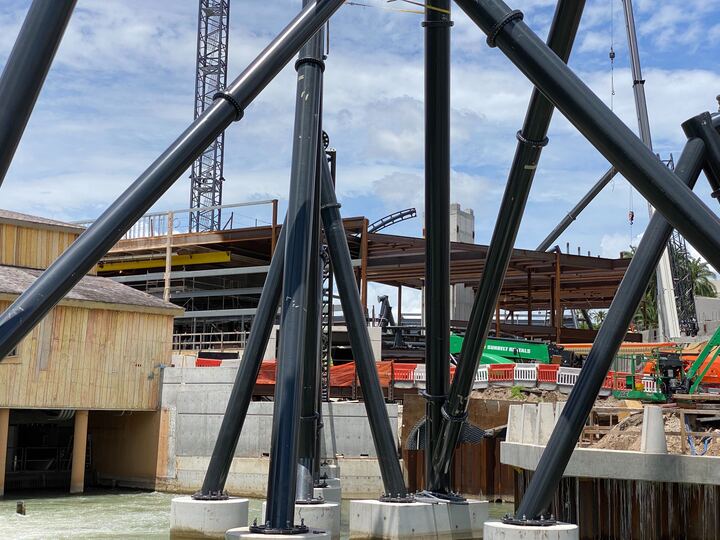 One thing we'd like to note is how quick the work has been completed since we began tracking the progress of this new attraction. It seems every time we come back, a lot of progress has been made.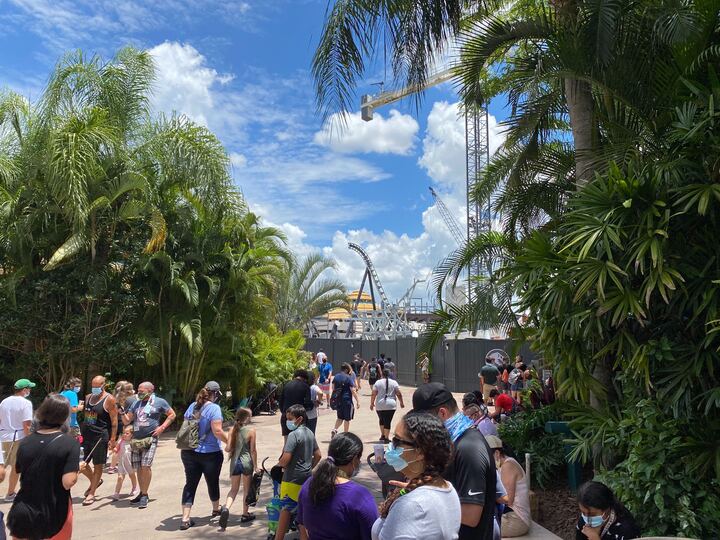 As you enter Jurassic Park from Skull Island, we get additional views of construction.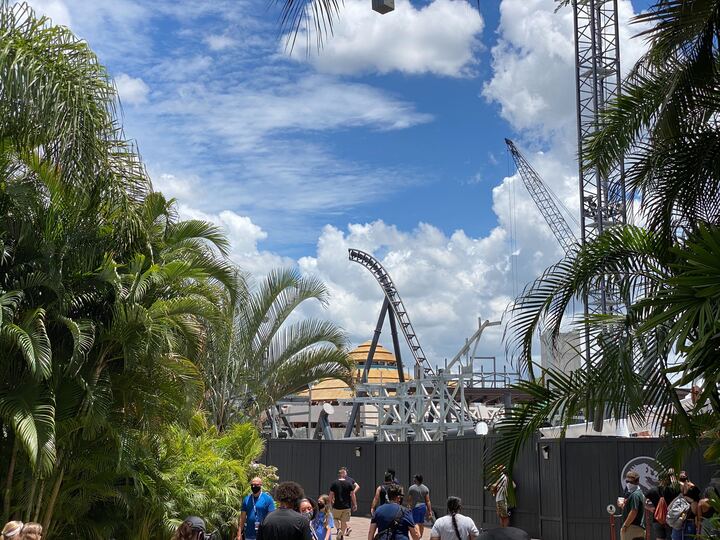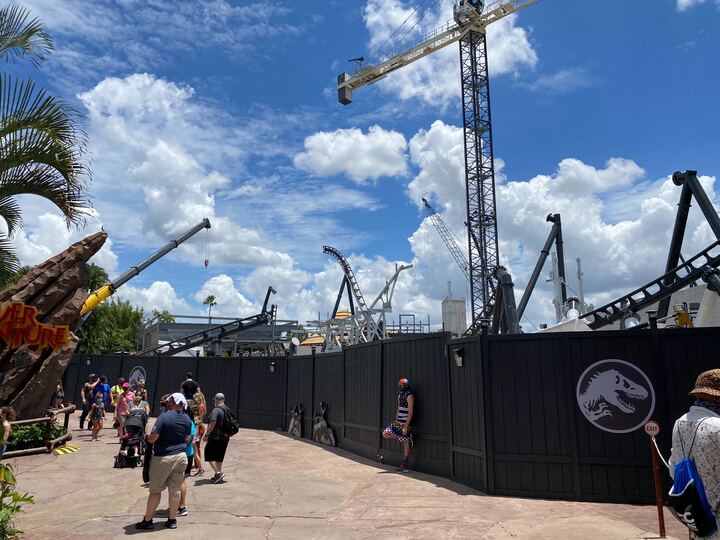 It appears this piece of track is leading up into a loop of some sort.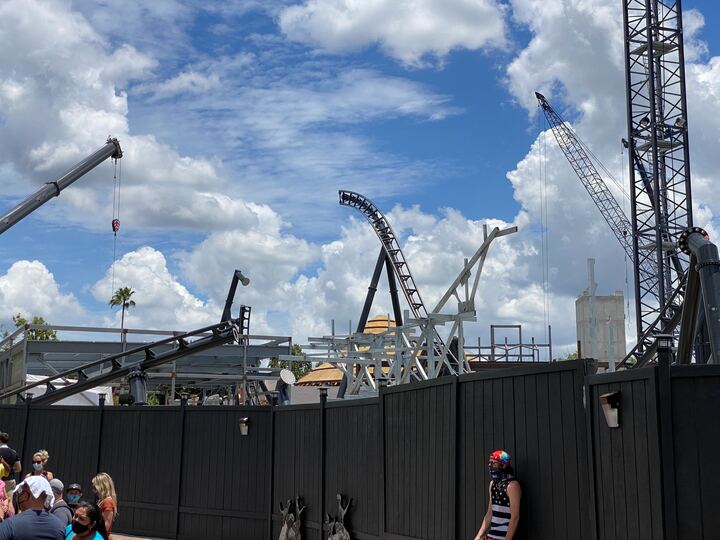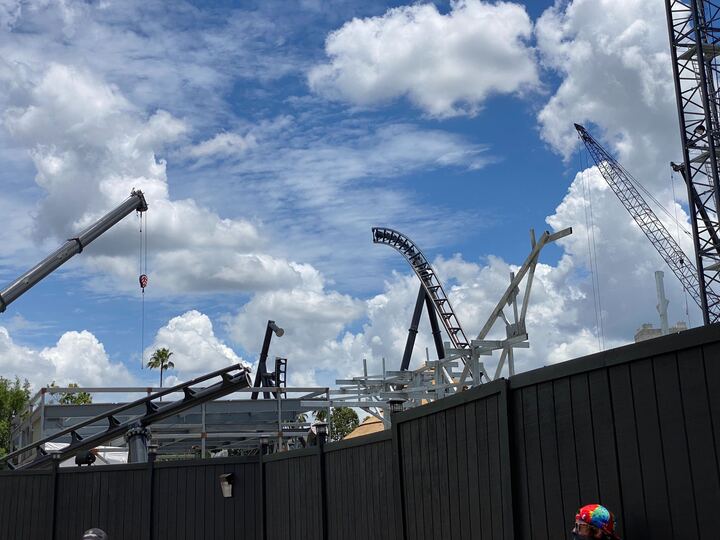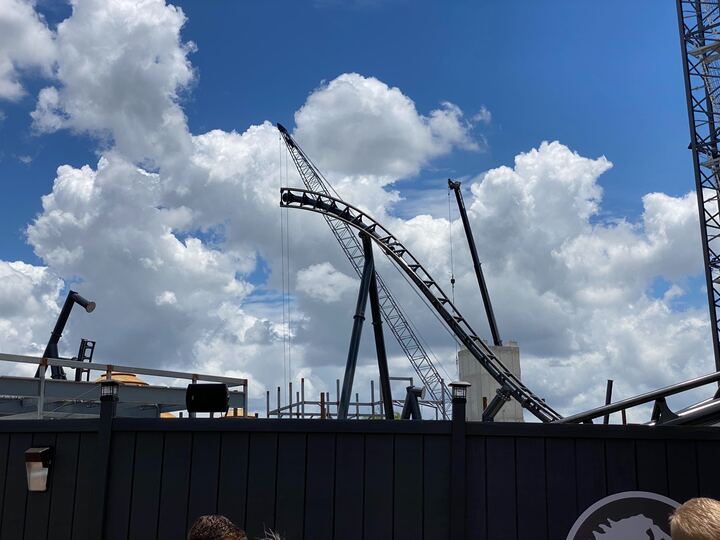 "Hold onto your butts."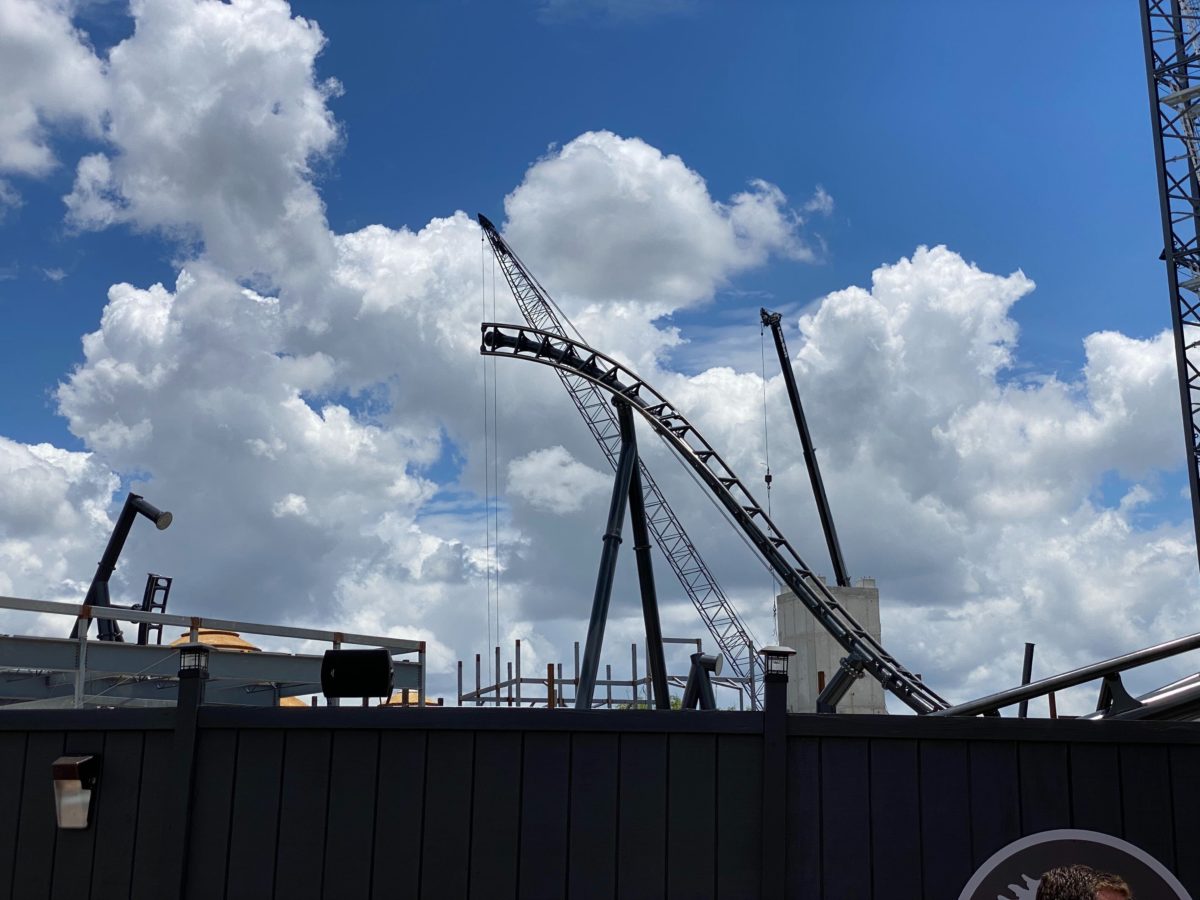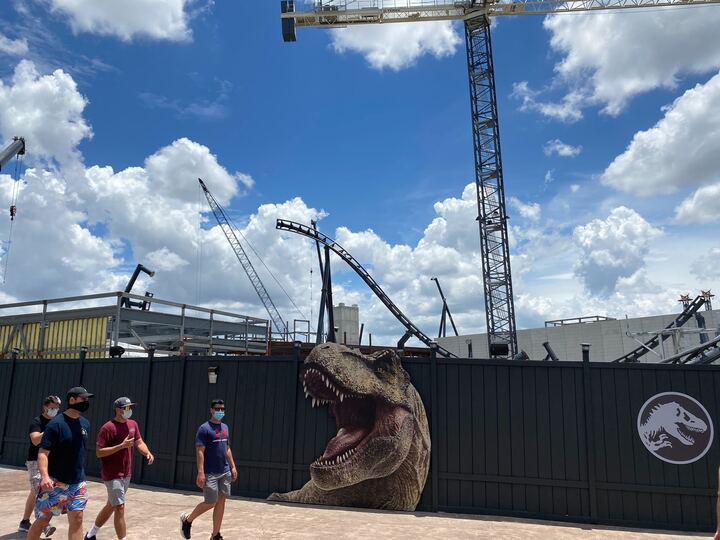 Here, we get a view of new siding covering what will be a show building. The concrete building to the right is believed to be a maintenance building.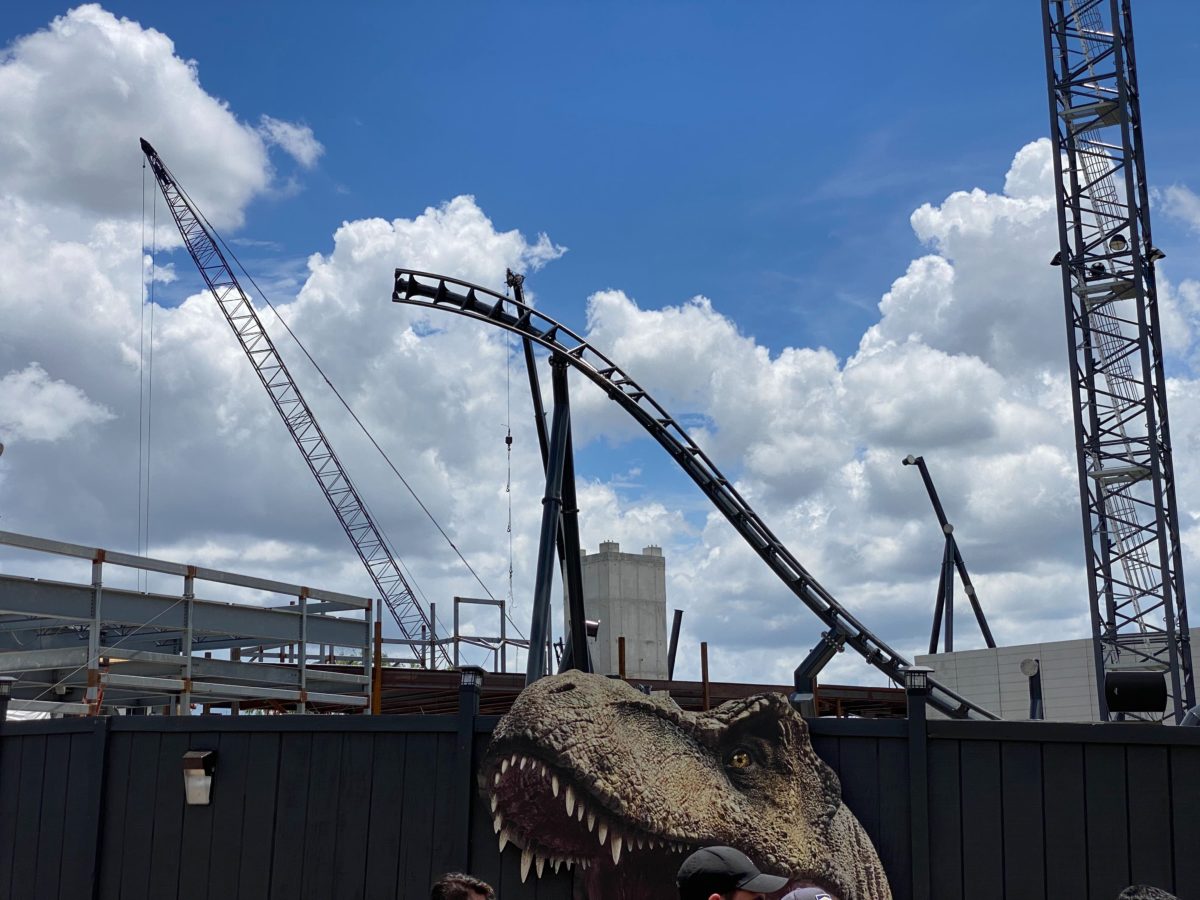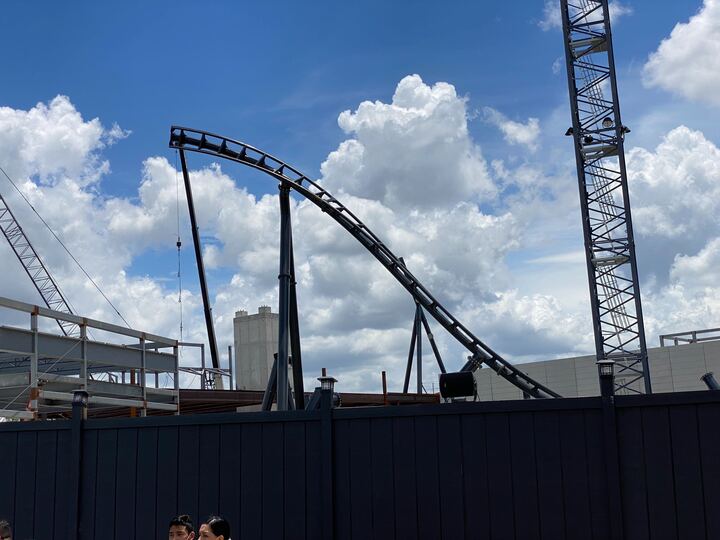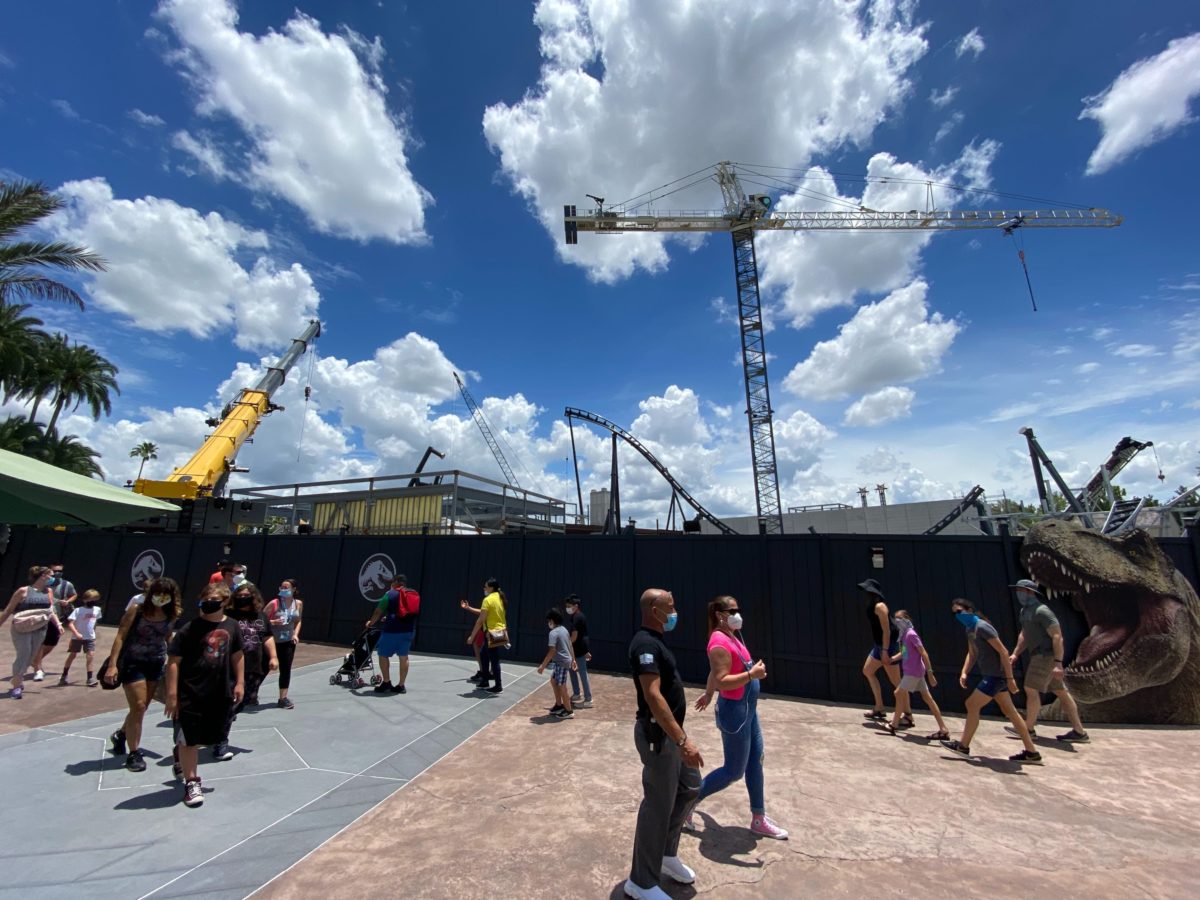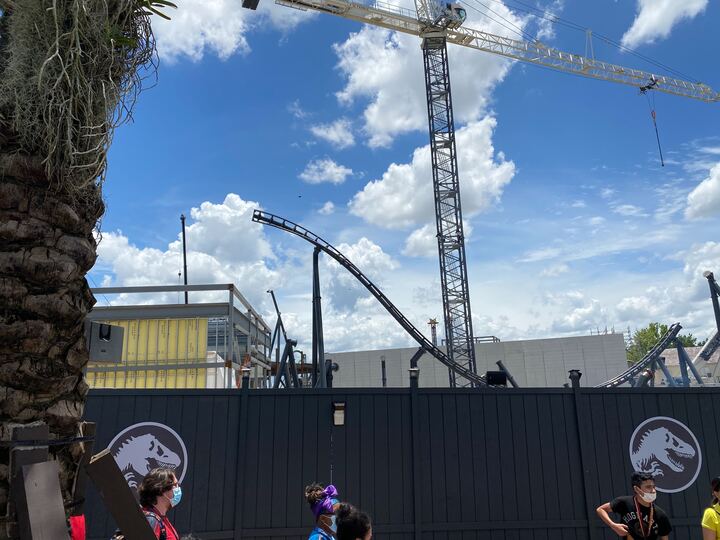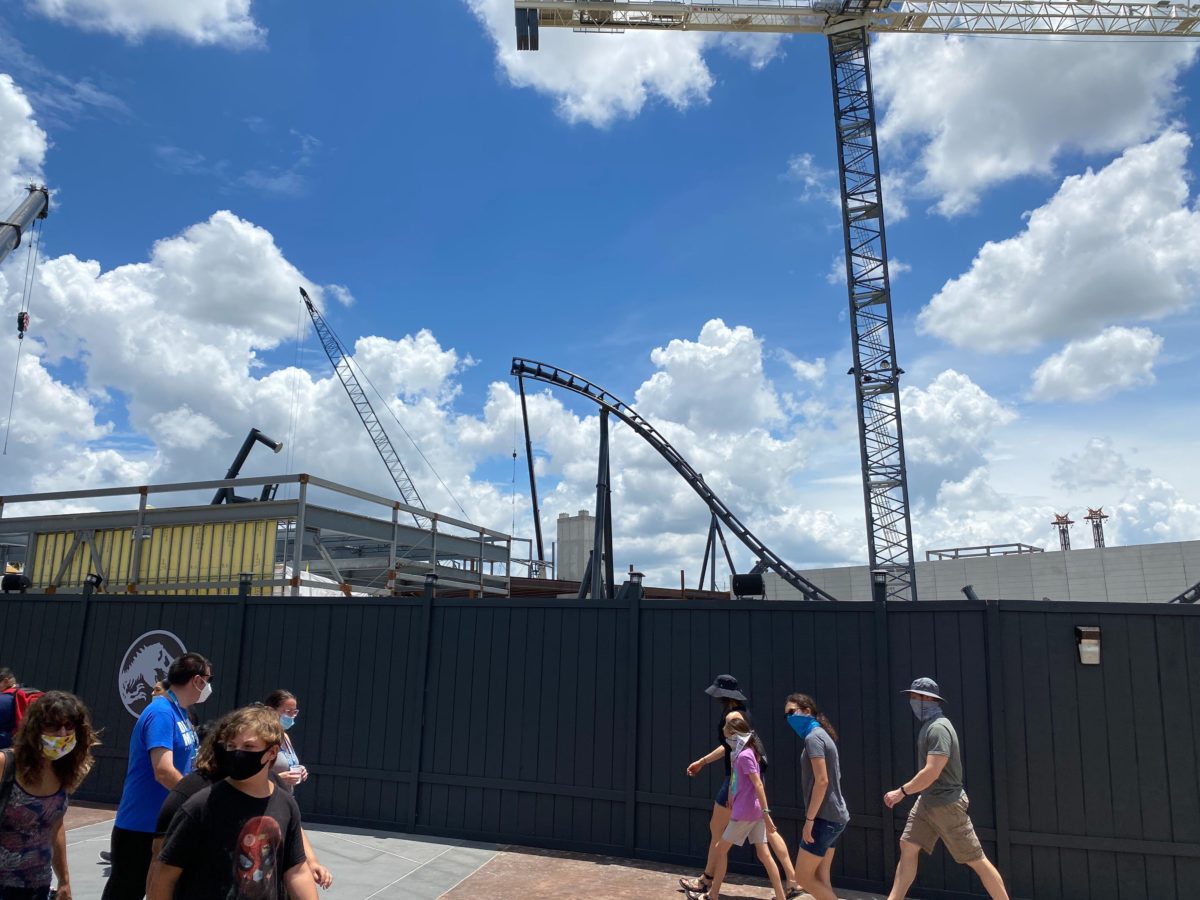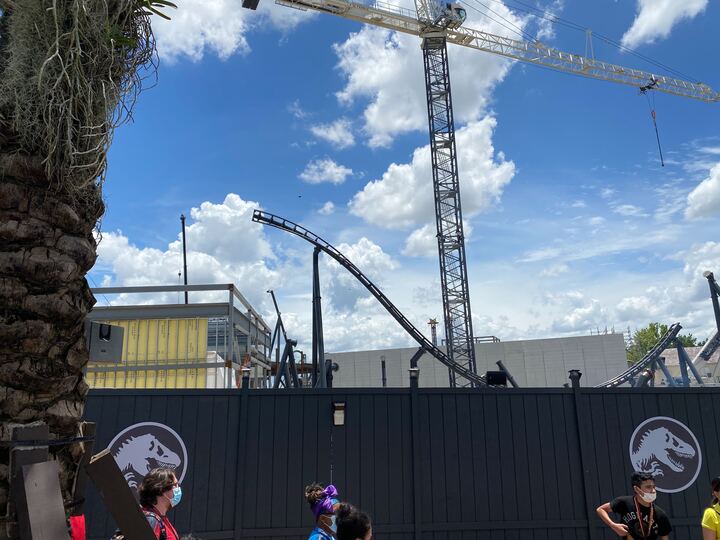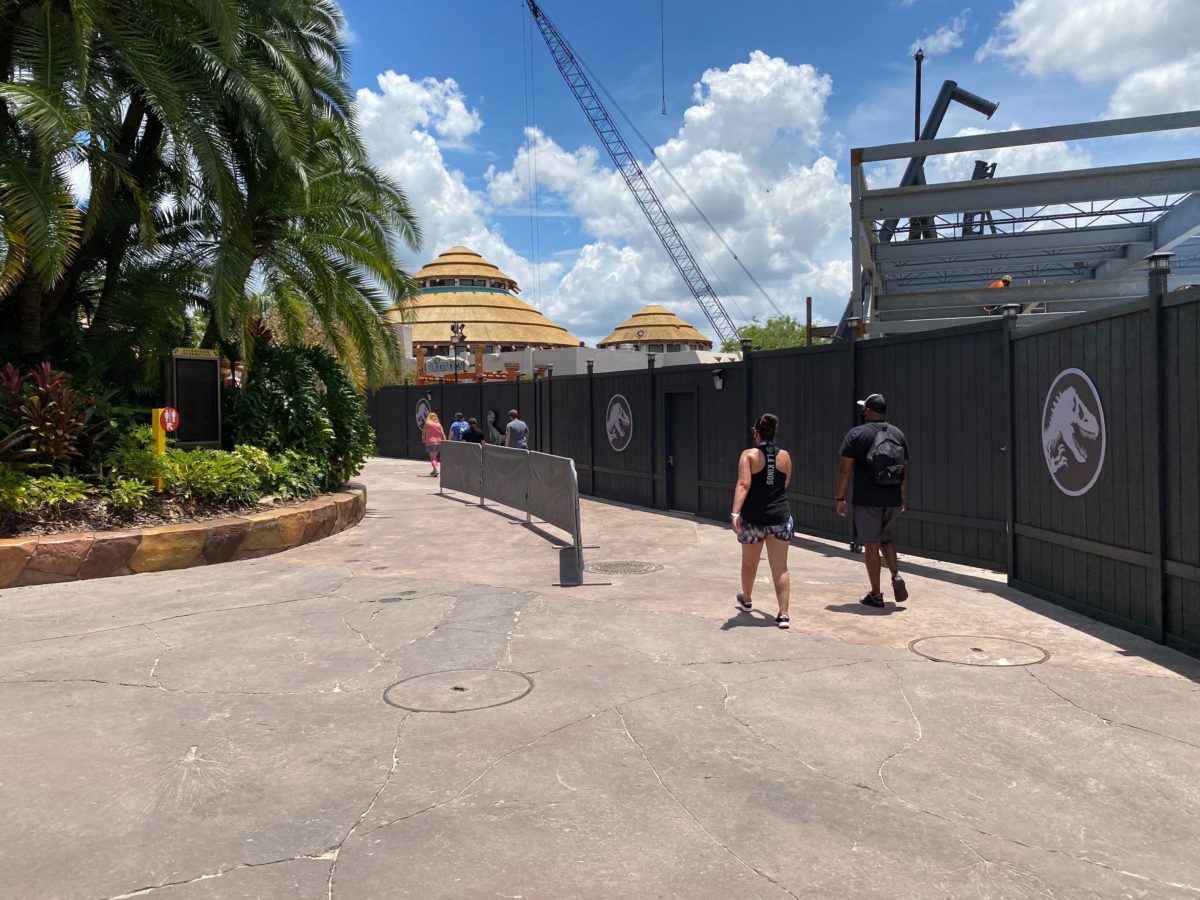 Leading further into the Jurassic Park area, we can see that construction is occurring almost right above the walking path.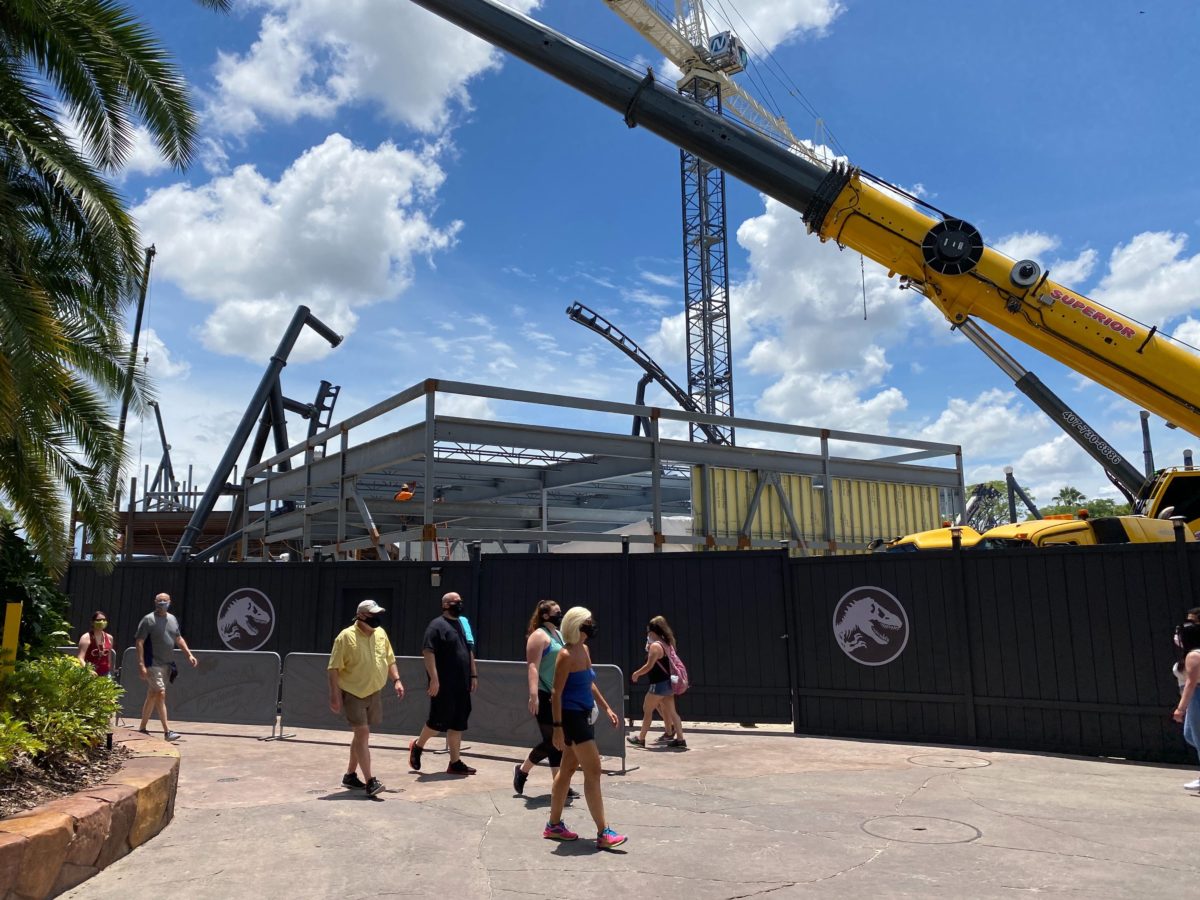 Even during the day, construction crews were hard at work.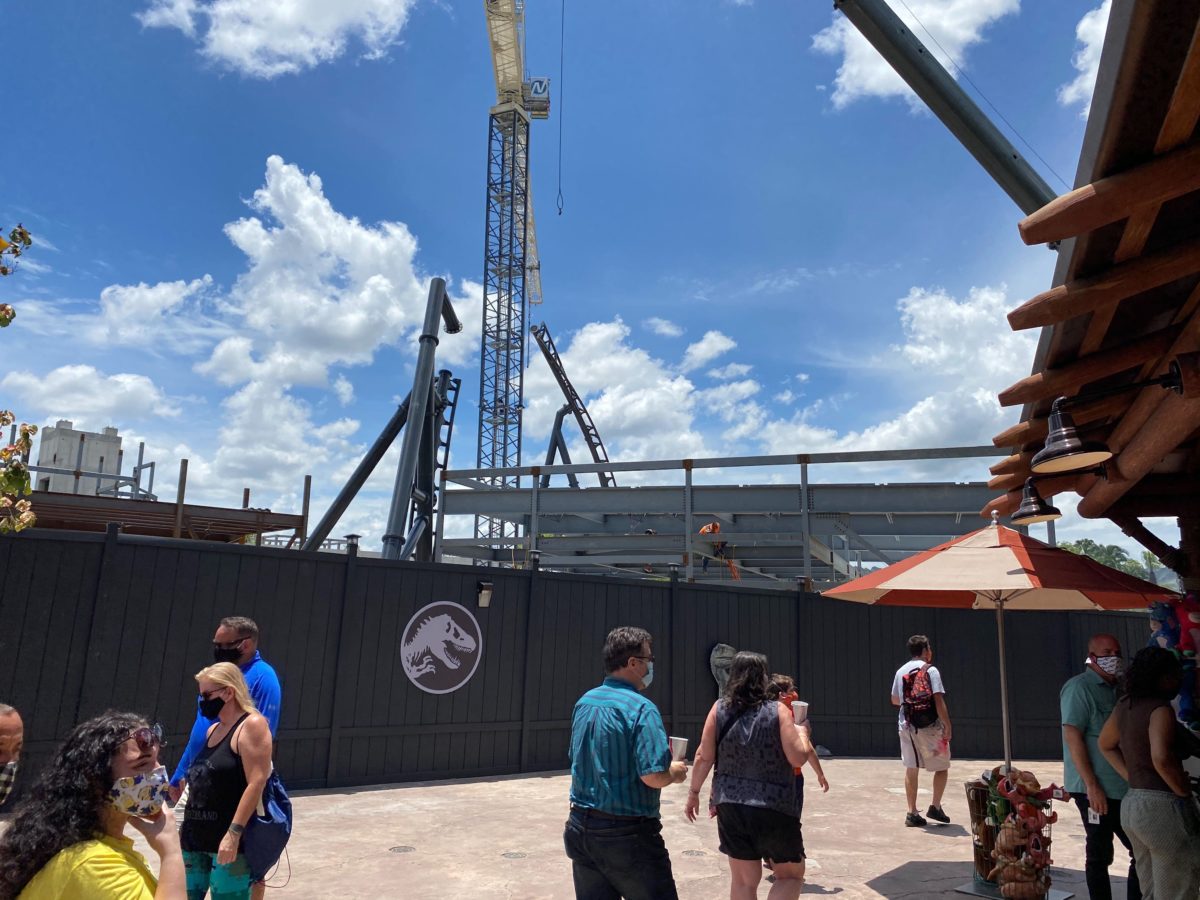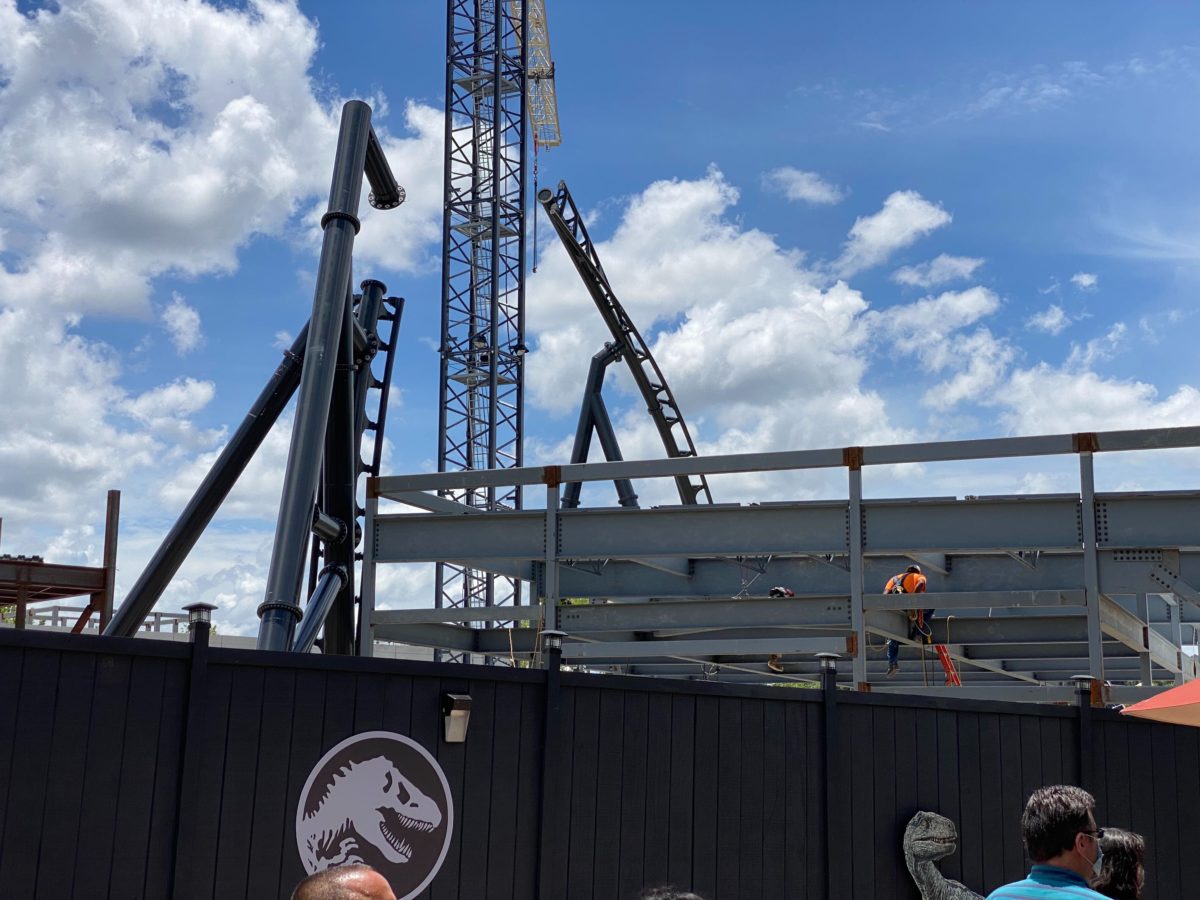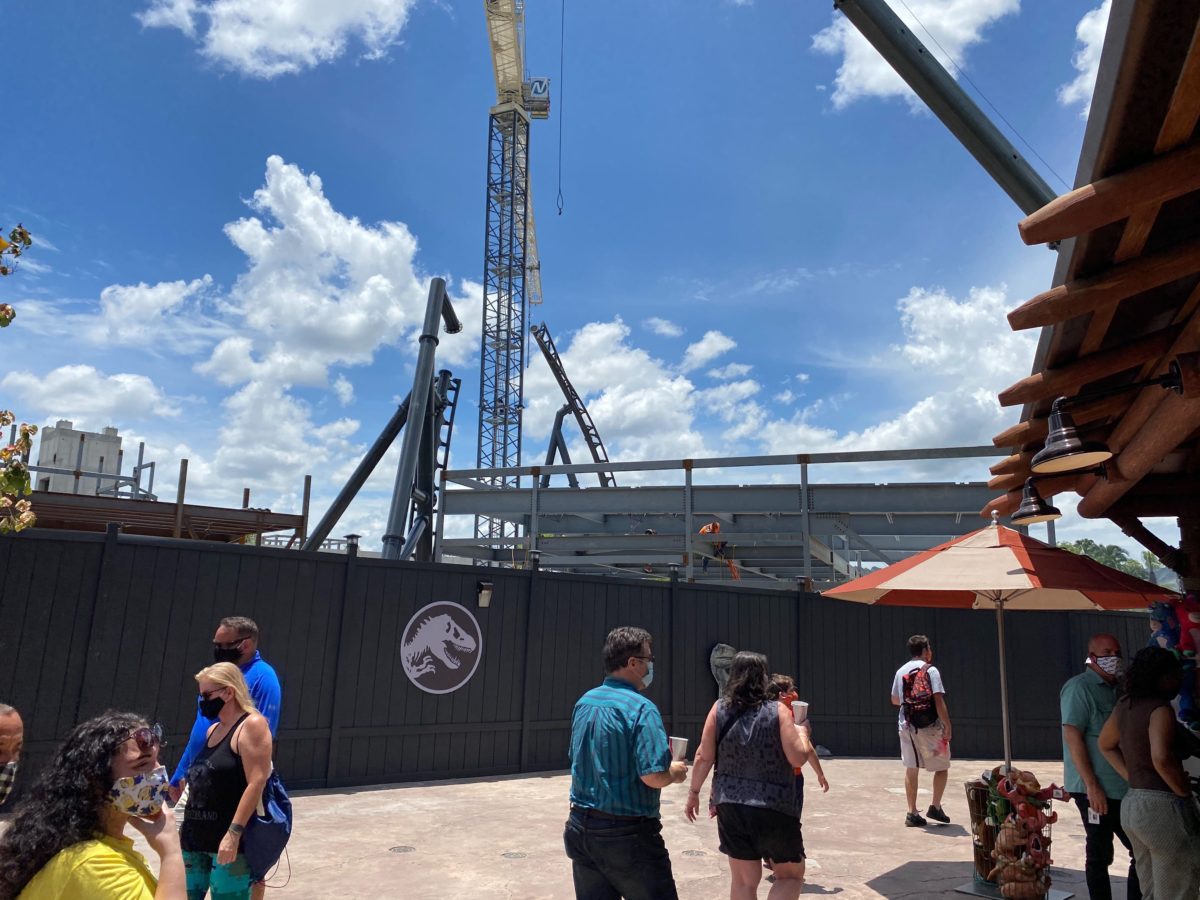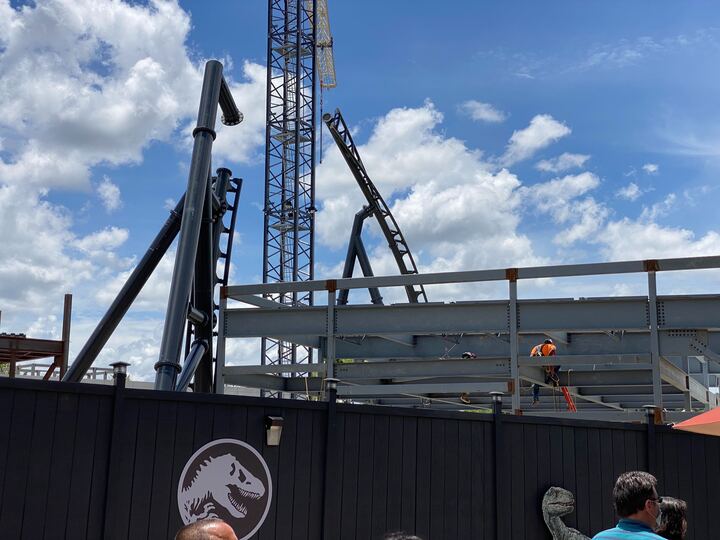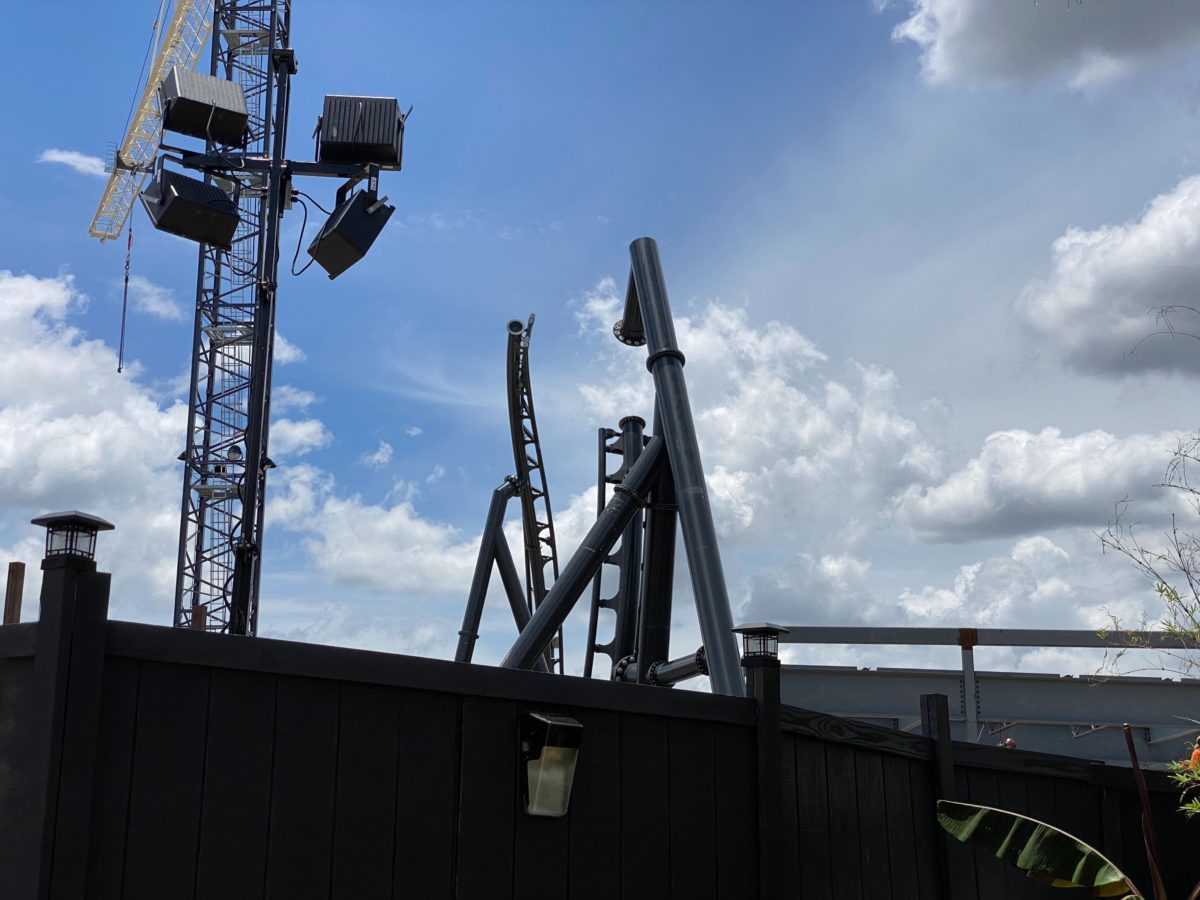 Work is taking place so fast, we were even able to see these two pieces of track connected in just a matter of hours.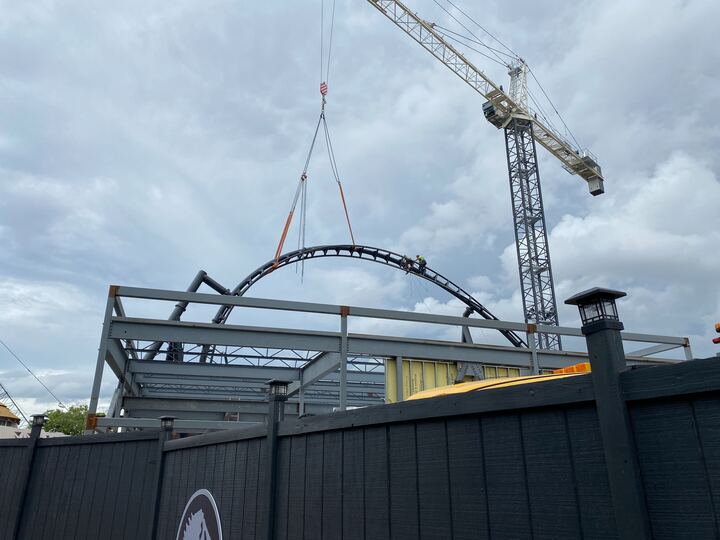 And there's the connecting piece!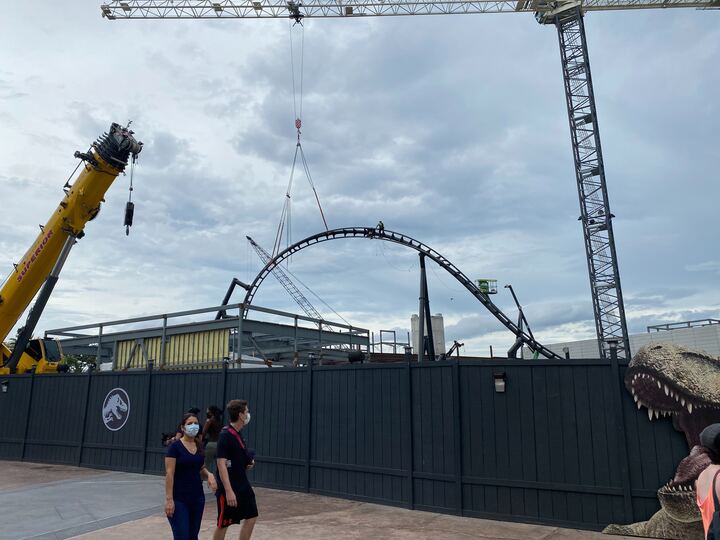 Remember how we mentioned there was more progress throughout the day? When we visited the park later in the evening, an entire loop had been added to the track we reported on just yesterday morning.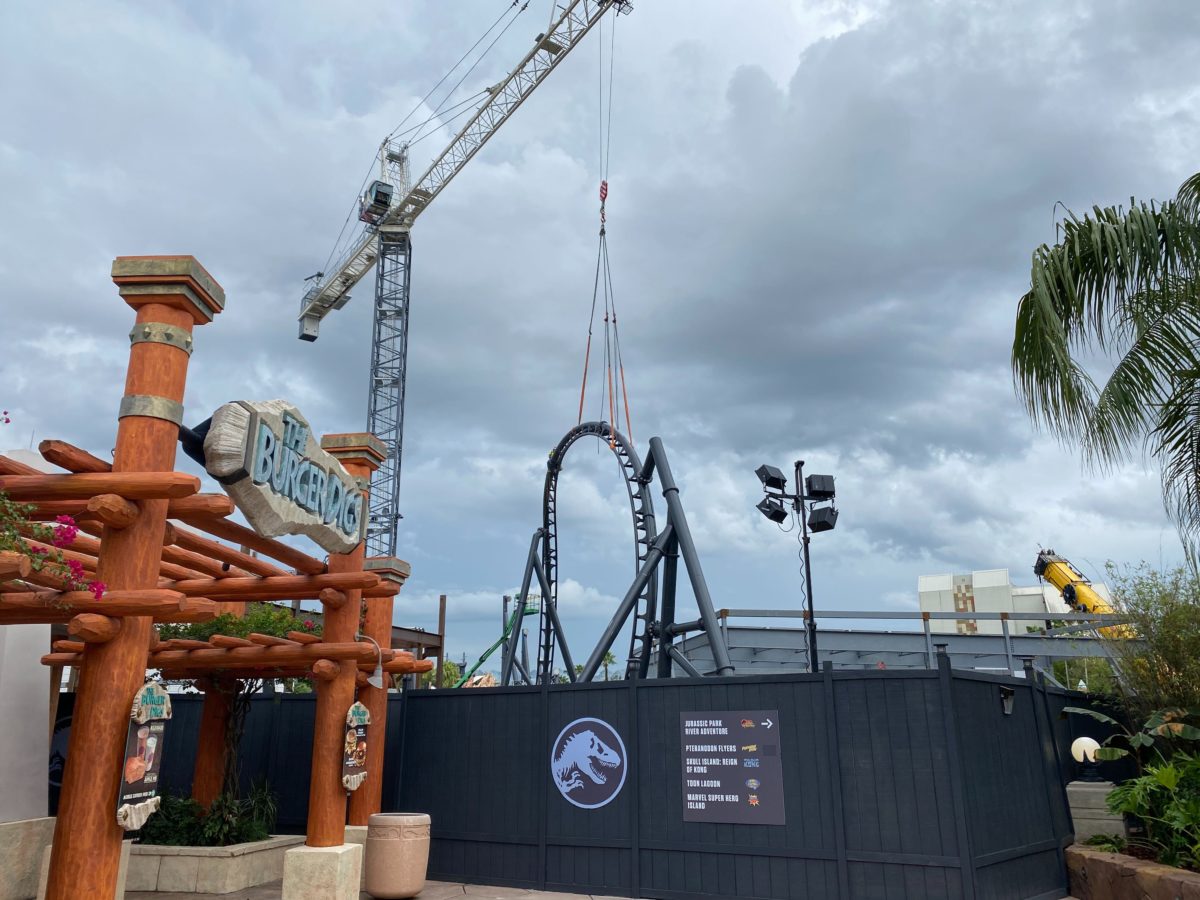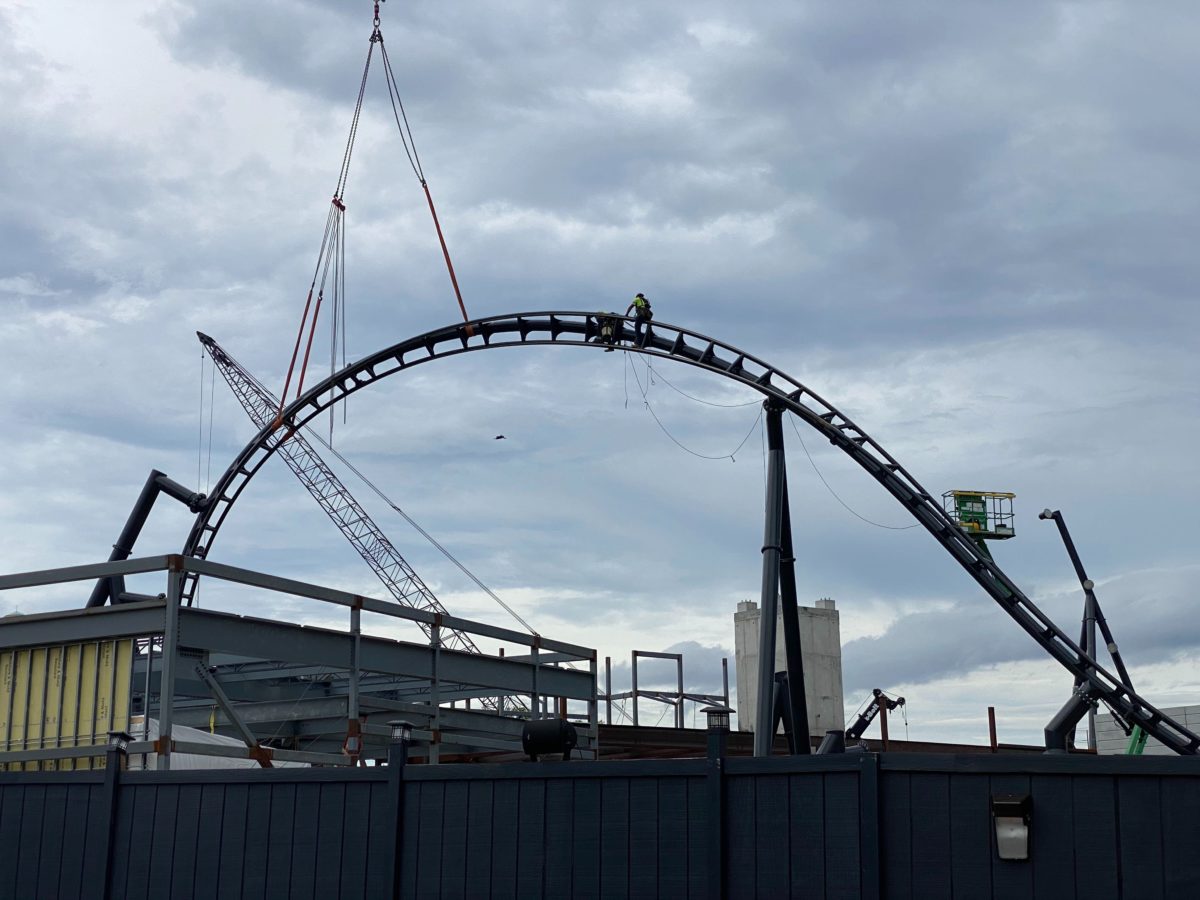 The small curvy piece of track we were observing earlier has grown into an entire loop, which will take guests into an inversion.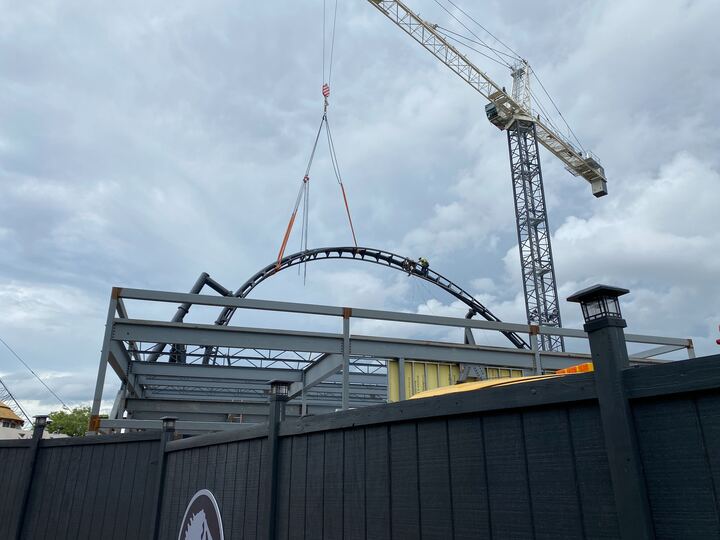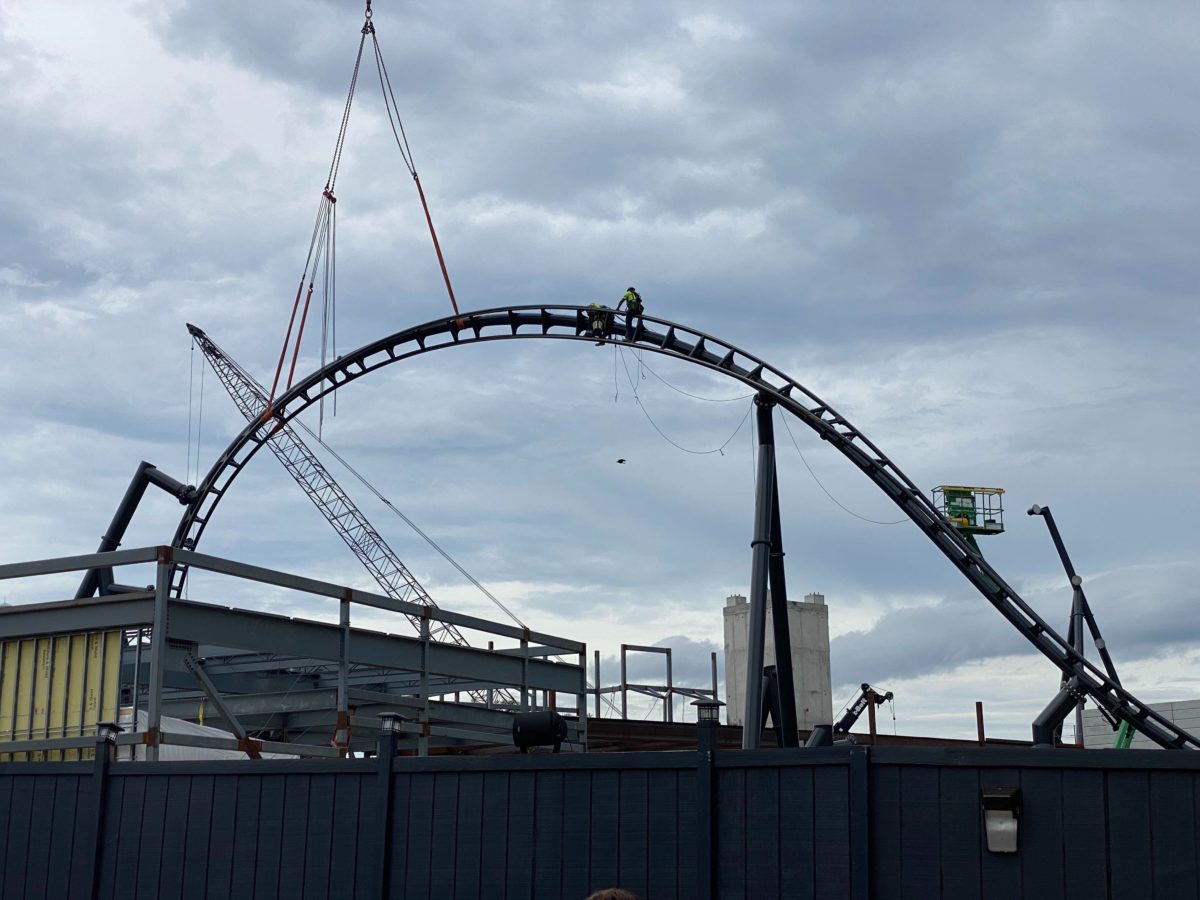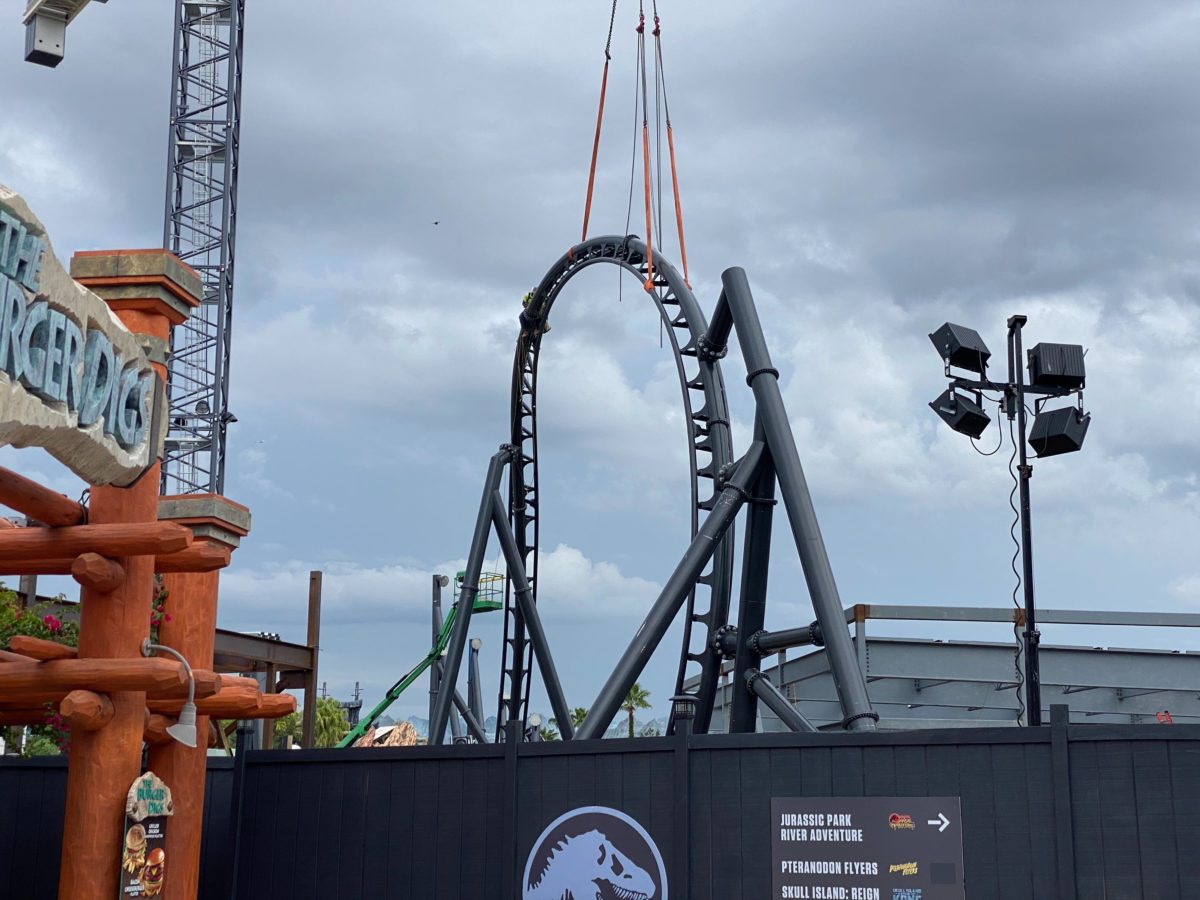 Here we can see the ropes dropping the track into place.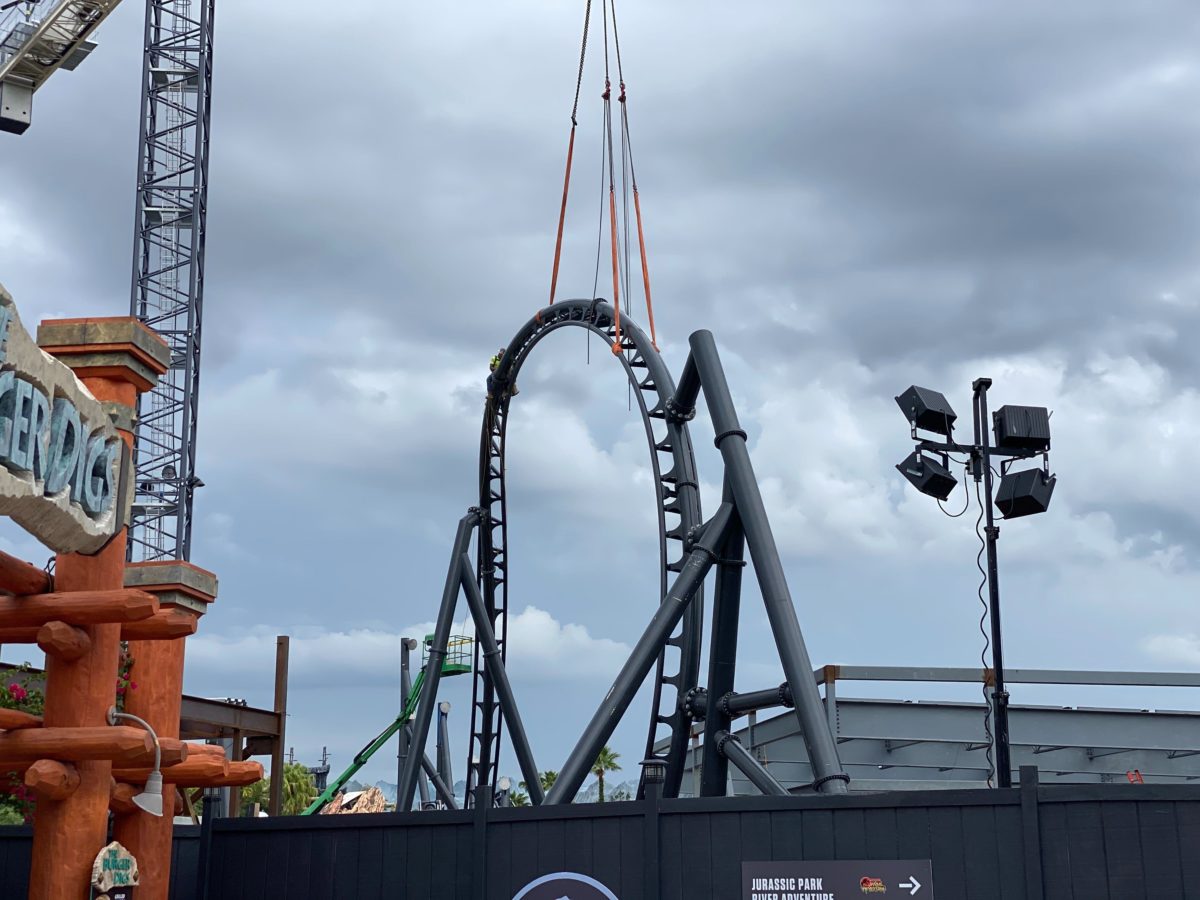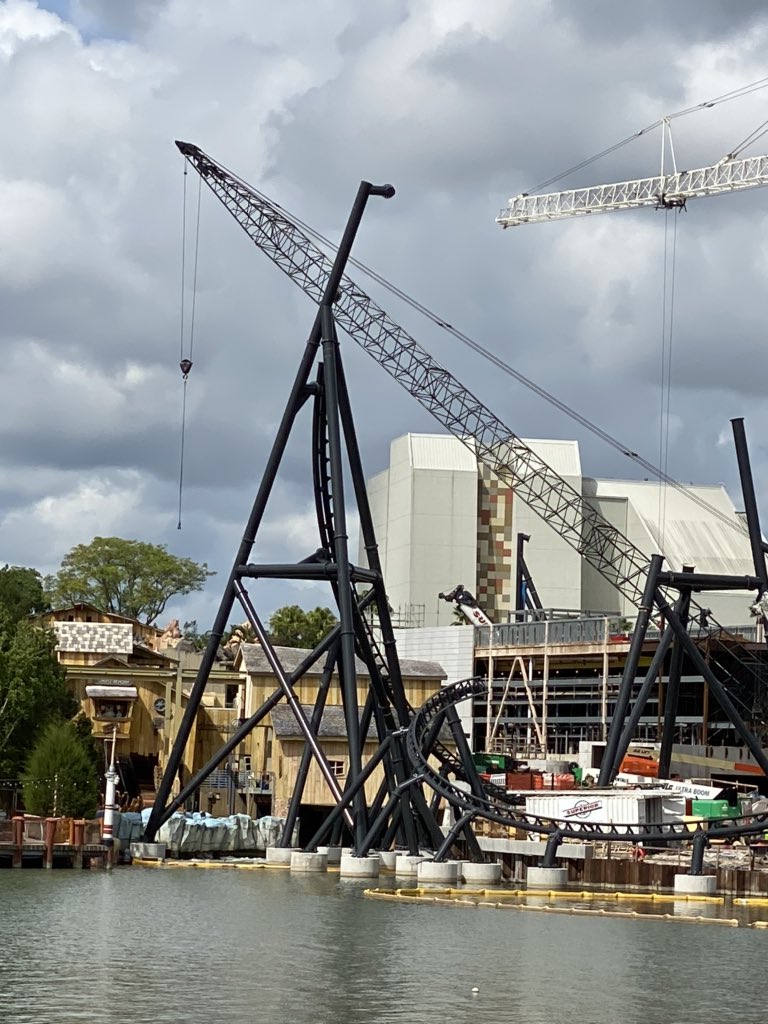 Lastly, as we visited bright and early this morning, another new piece of track greeted us. One of the triangular supports now sports a piece of track heading straight up, expected to be further extended onto the next connector, and over to the next support being built adjacent to it.
Are you excited for the newest thrill ride speeding into Universal's Islands of Adventure? It seems they've spared no expense! Stay tuned to WDWNT for more updates as the attraction construction continues.