When we finally revisited Disney Springs upon its reopening back on May 20th, we were surprised to see construction walls unexpectedly mounted surrounding Chef Art Smith's Homecomin' restaurant. We then learned what was going on back there was the construction of a brand-new patio bar, or "Shine Bar + Social" to go by its proper name.
Since the restaurant is due to reopen in a matter of days, we were excited to see that the construction walls have now been removed outside the location, and we had to get a closer look…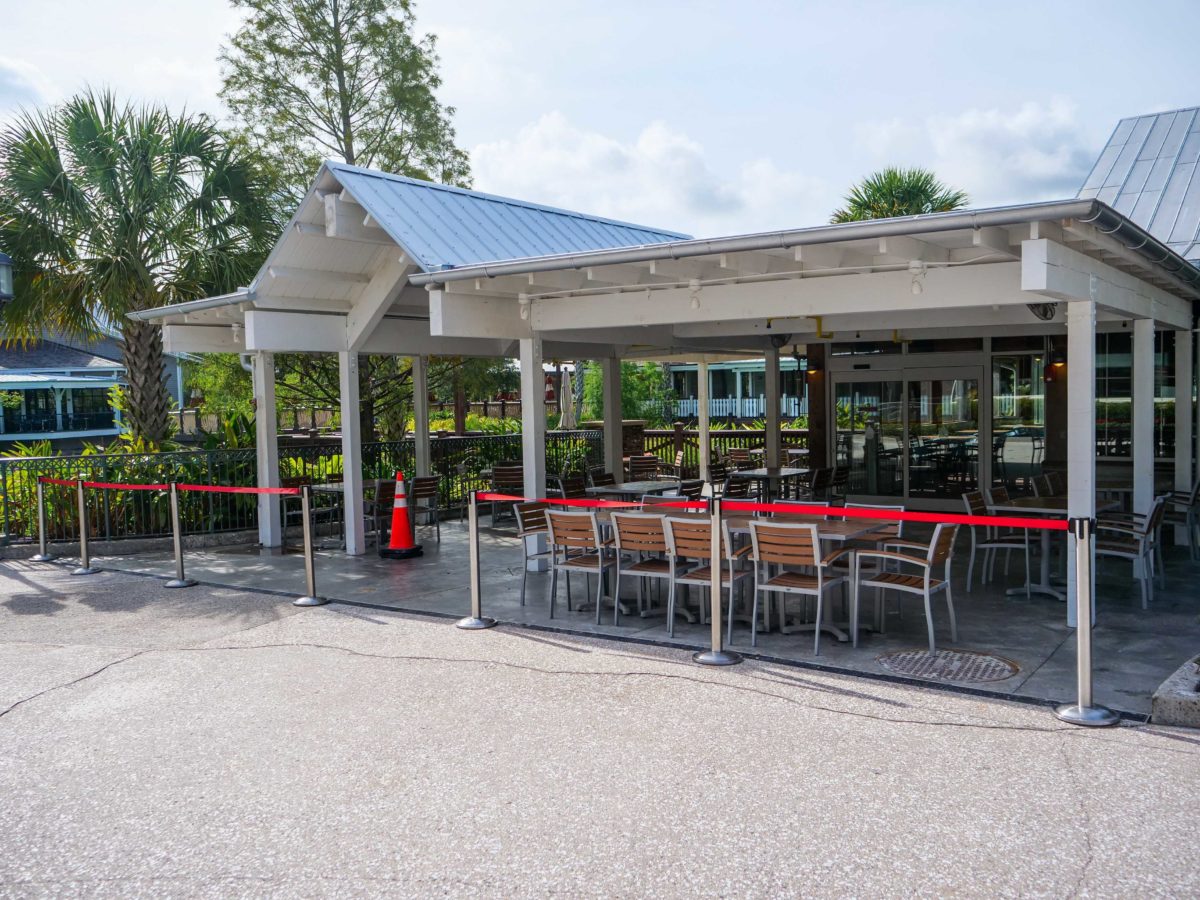 As we can see, the gorgeous new patio bar is currently off-bounds, roped off by a bright red cord. The seating area is spacious and open-plan, allowing for serene views of the surrounding springs.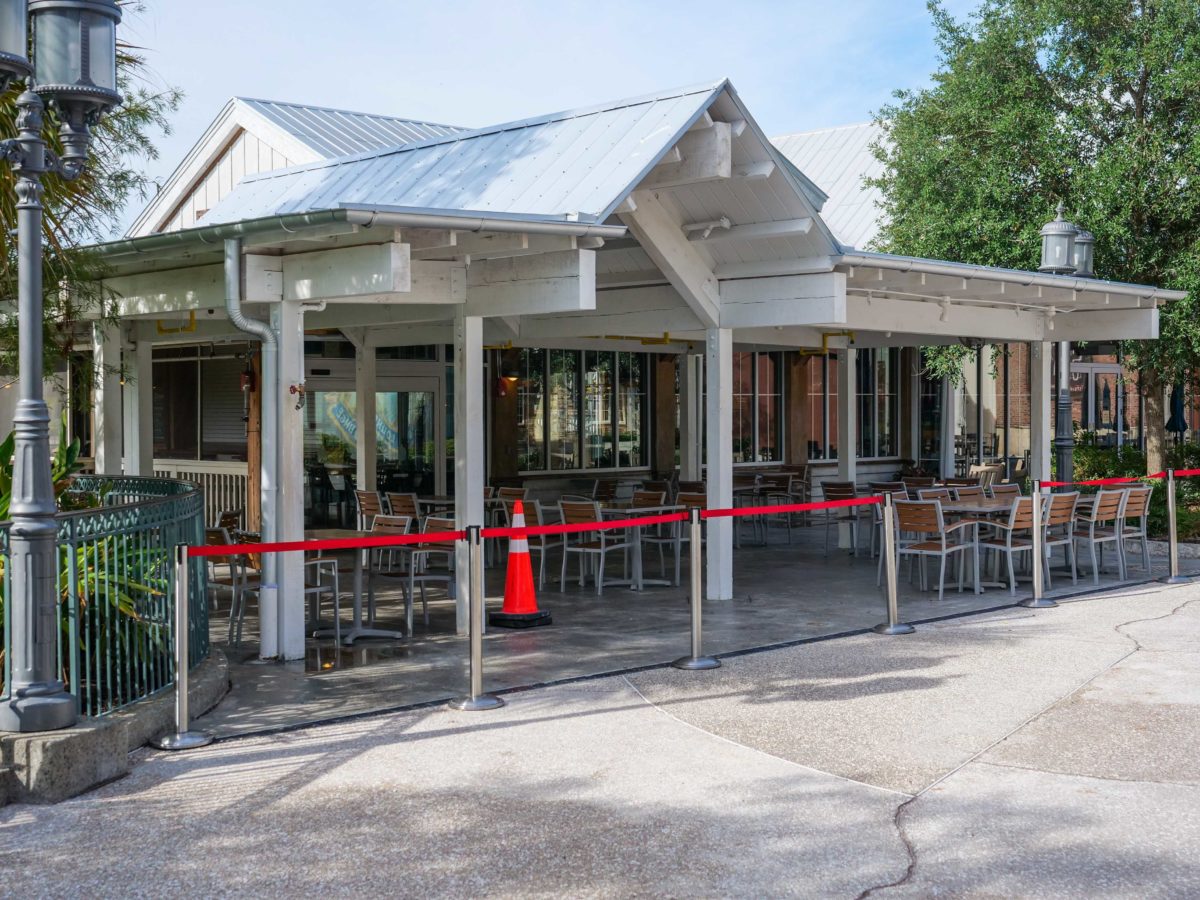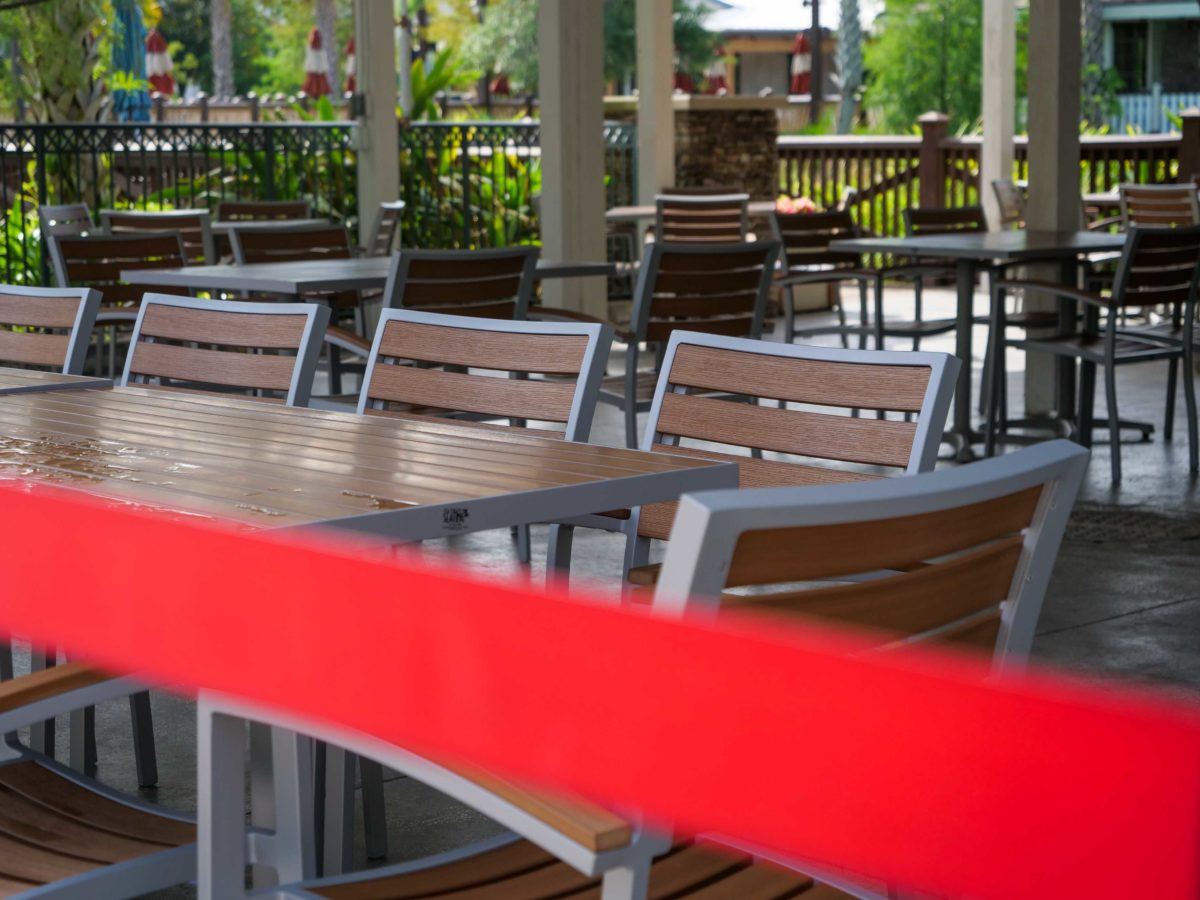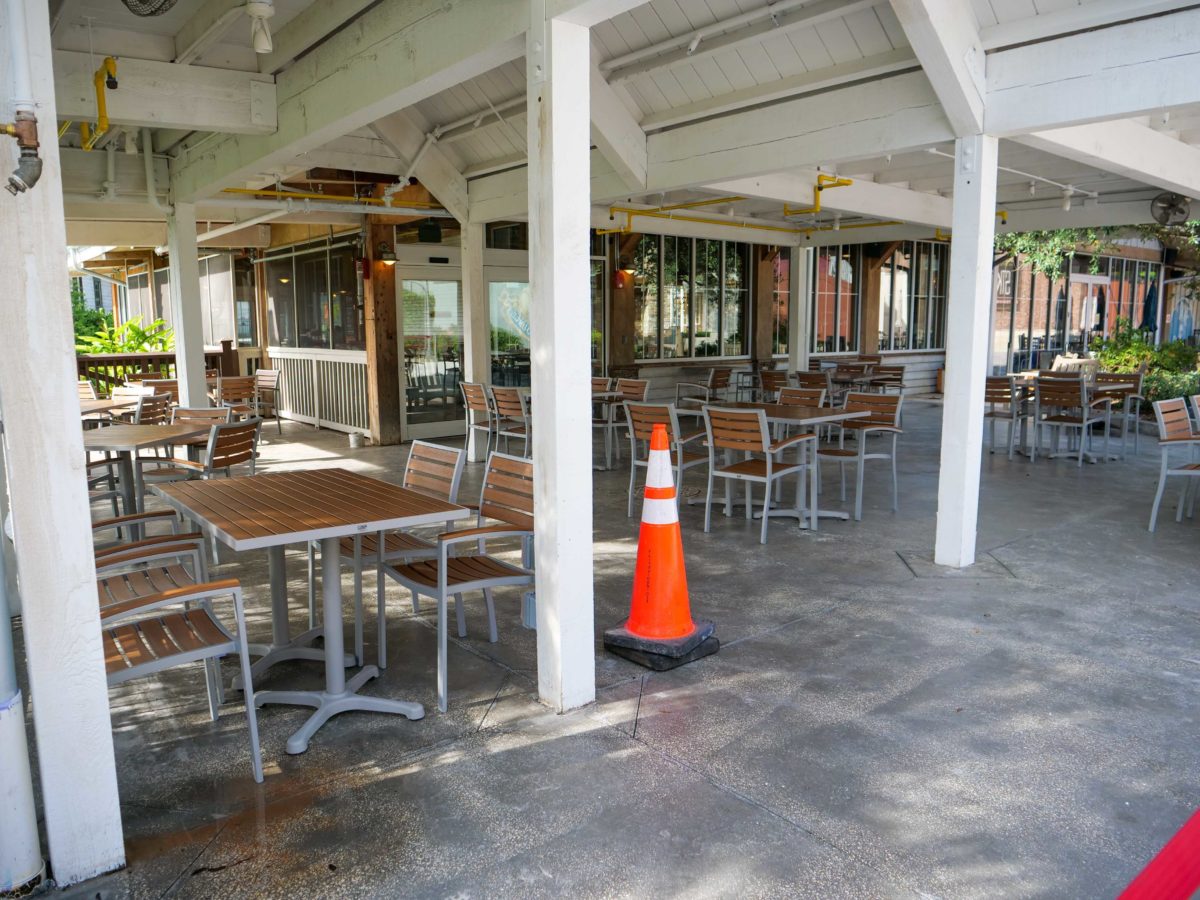 We like the look of that modern, outdoor furniture! (Not sure if the cone belongs there, though.) The good thing about this location is it is well-covered to protect from the Florida elements, making it a good go-to choice for a bite to eat when the rain hits.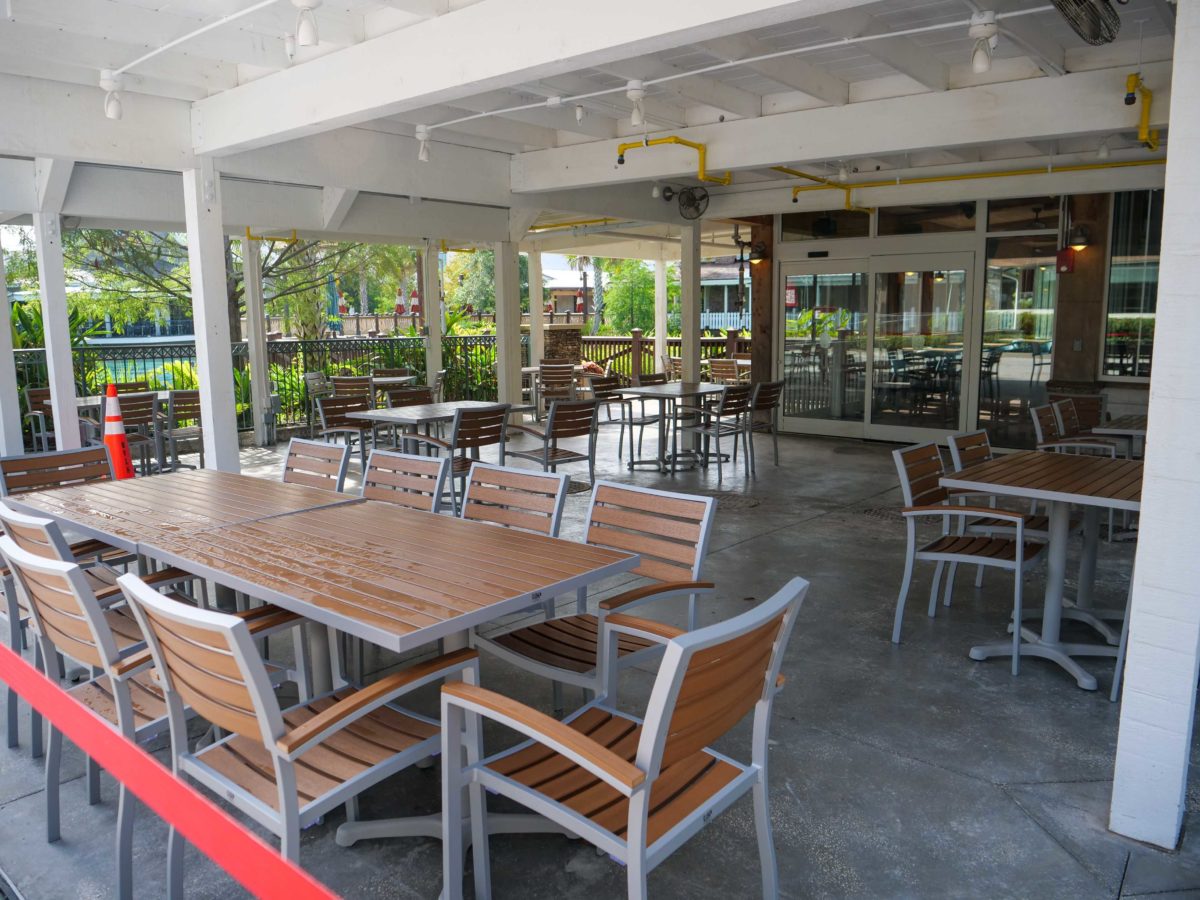 The tables look spaciously set out, in mind of the strict social distancing rules that have been in place all across Disney Springs.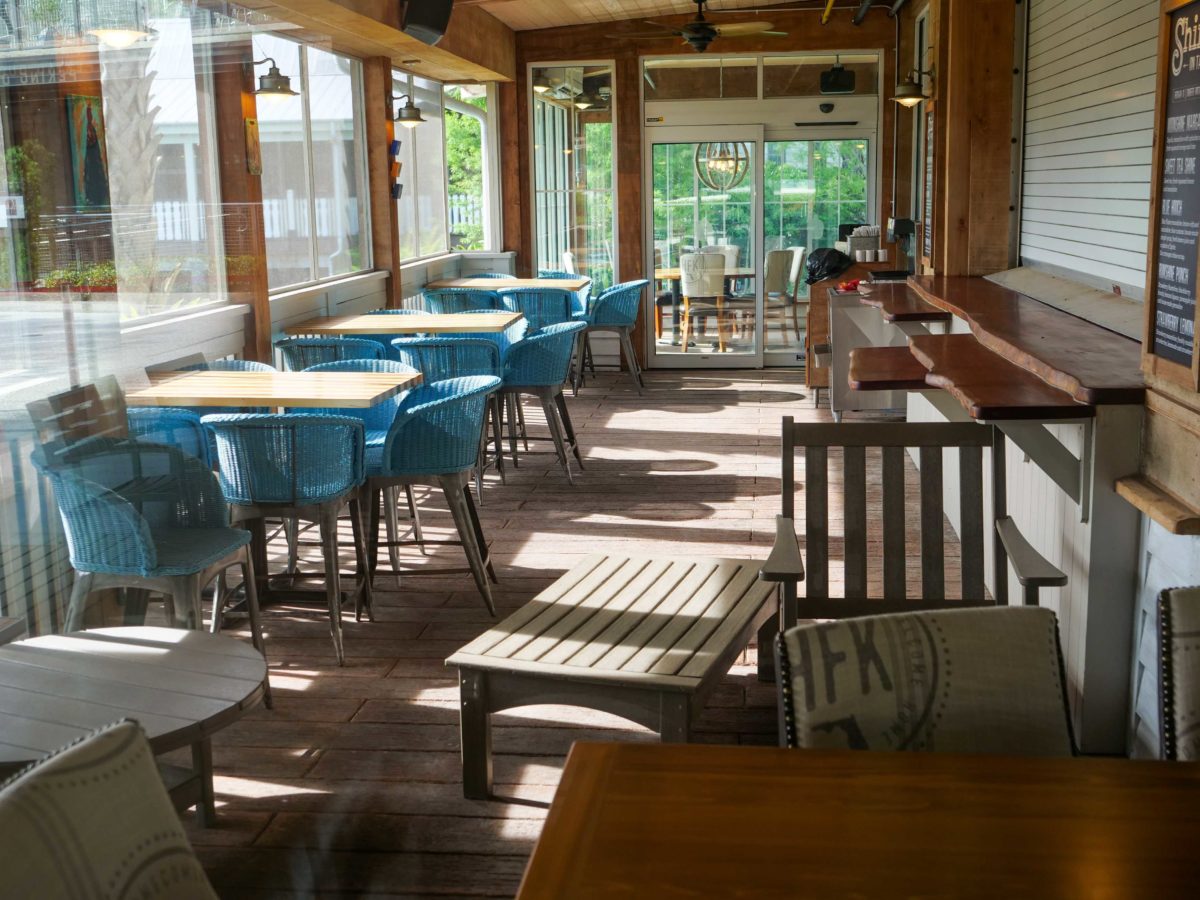 Looking at the inside part of the patio, we can see a light, airy lounge area, with beachy blue chairs and stylish throw cushions, set out at smaller tables surrounding the "Shine Bar".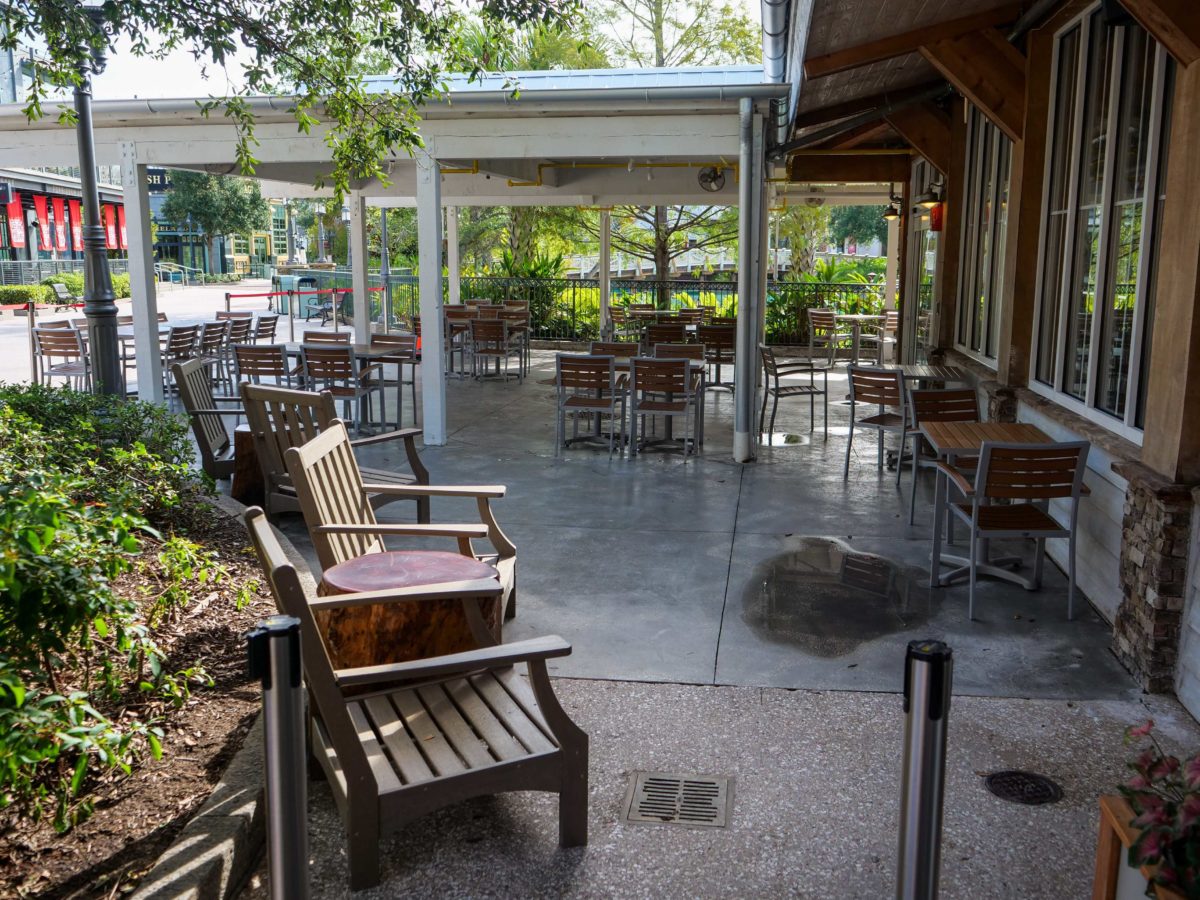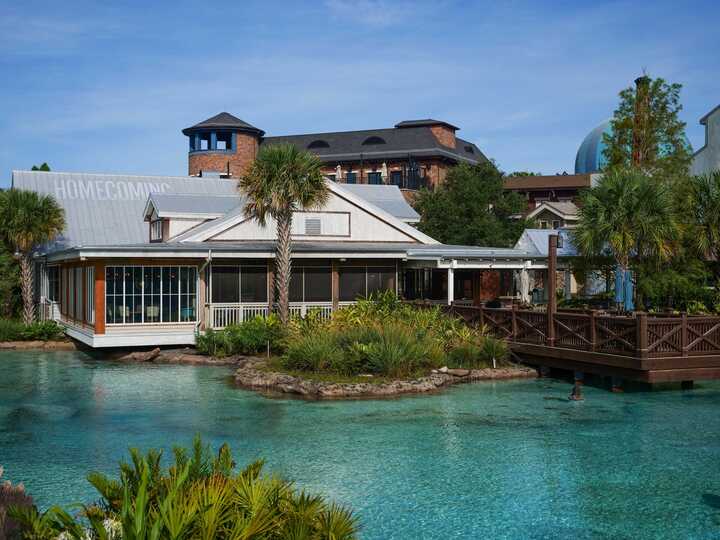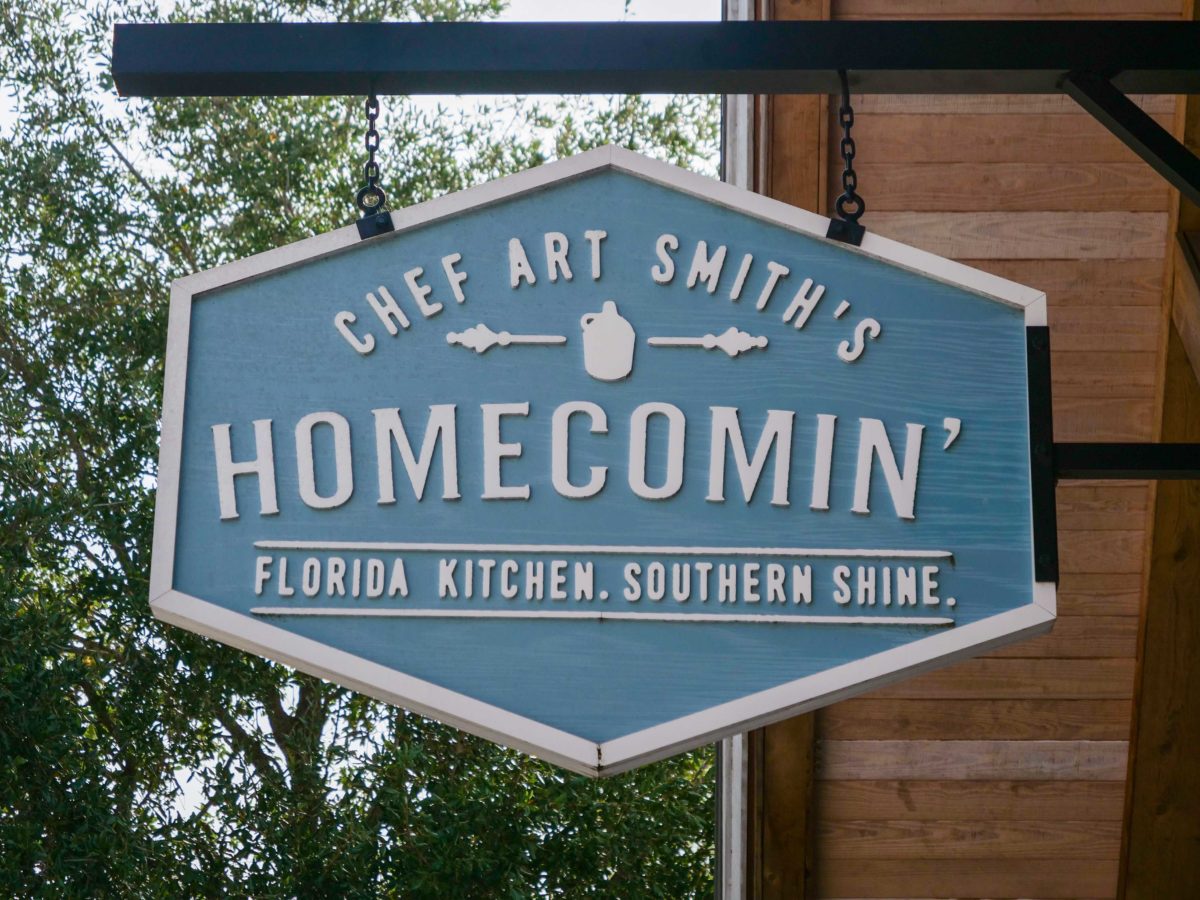 Homecomin' is located in a very picturesque spot on the springs, and we're sure this new "Shine Bar + Social" area is sure to be very popular once the location reopens. Will we be seeing you there?