Welcome to the weekend at Disney Springs! We've got lovely weather, tons of new merchandise, and a handful of construction updates to share today. Let's take a look at what's new.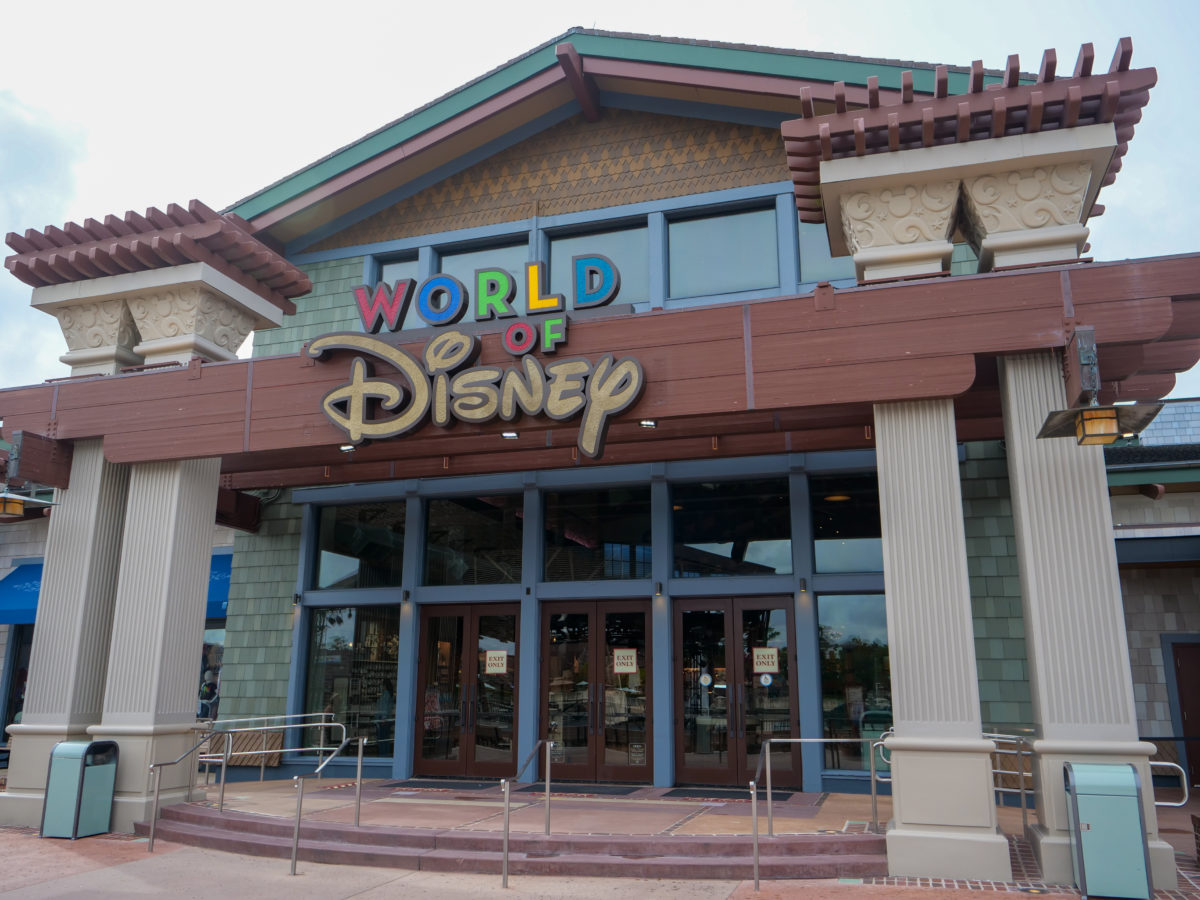 Starting with World of Disney early in the morning, the virtual queue signup was, well… not happening. Despite virtual queues being in use regularly since World of Disney, and other Disney-owned stores, opened throughout May and June, there were no virtual queues in place this morning at any locations within Disney Springs.
With that being said, the virtual queues haven't been particularly useful on normal days. While the initial reopenings of a handful of stores may have called for them, there simply haven't been enough guests to necessitate the use of those queues.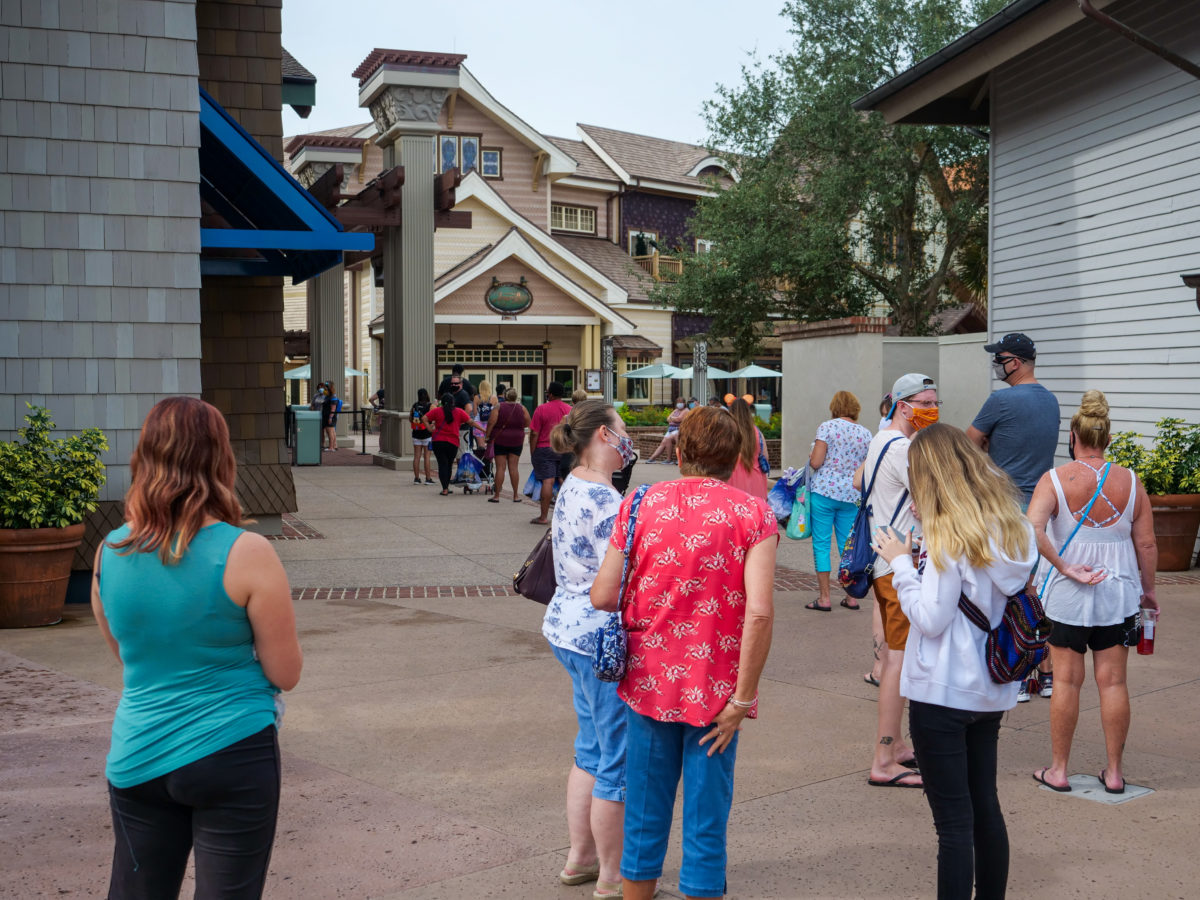 There were a few dozen guests waiting for World of Disney to open this morning, but formed a fairly well-distanced line on their own without guidance from Cast Members. While the theme parks may be a totally different story, most guests at Disney Springs are able to use good judgment and follow the guidelines.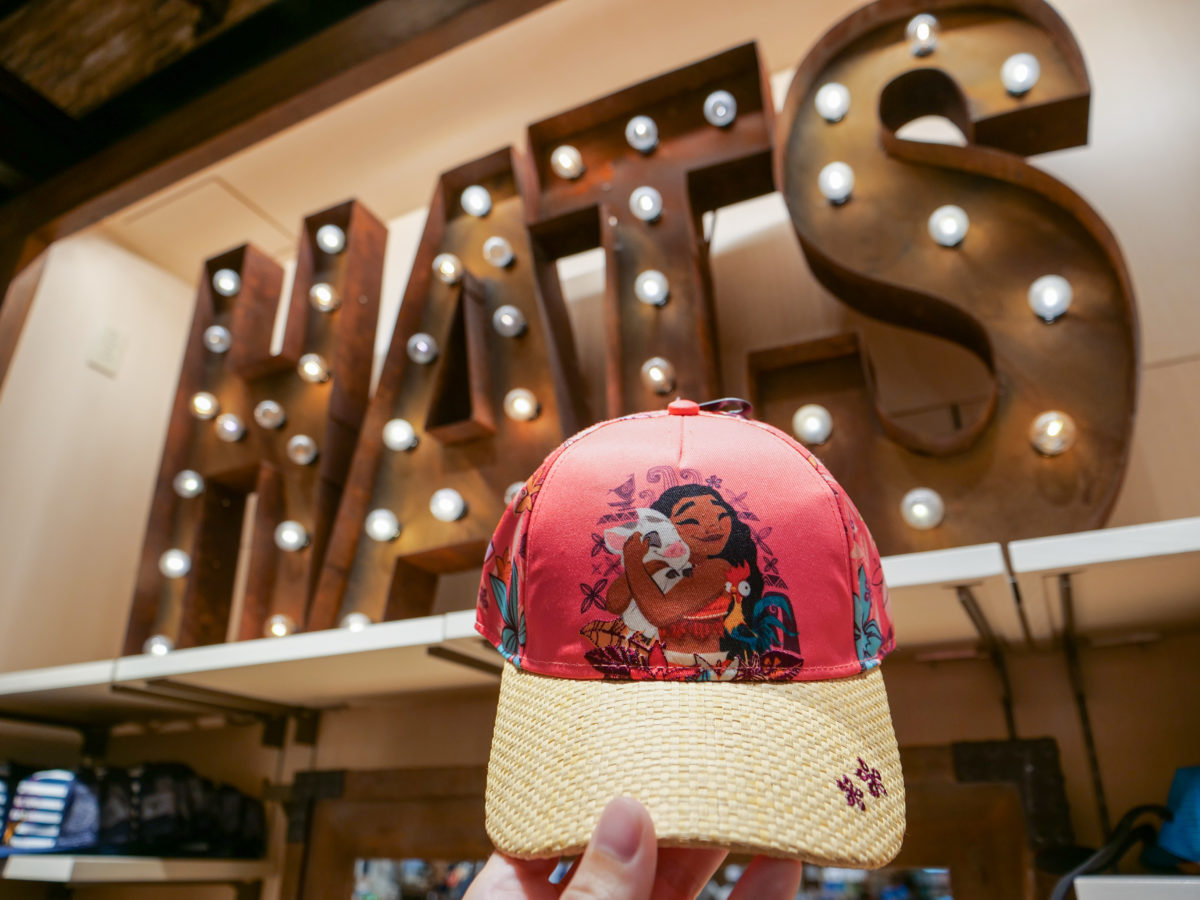 Inside World of Disney, there was plenty of new merchandise to be found, starting with this Moana-themed hat.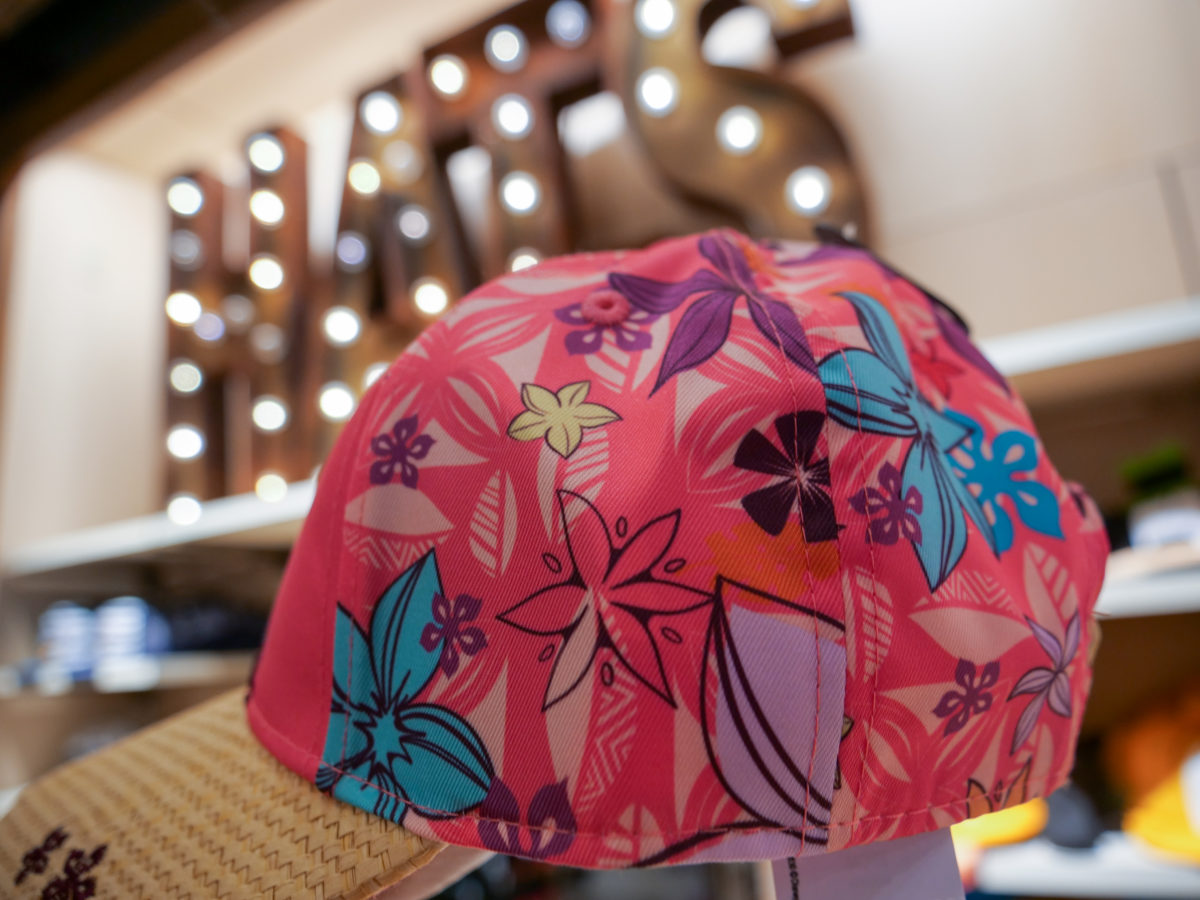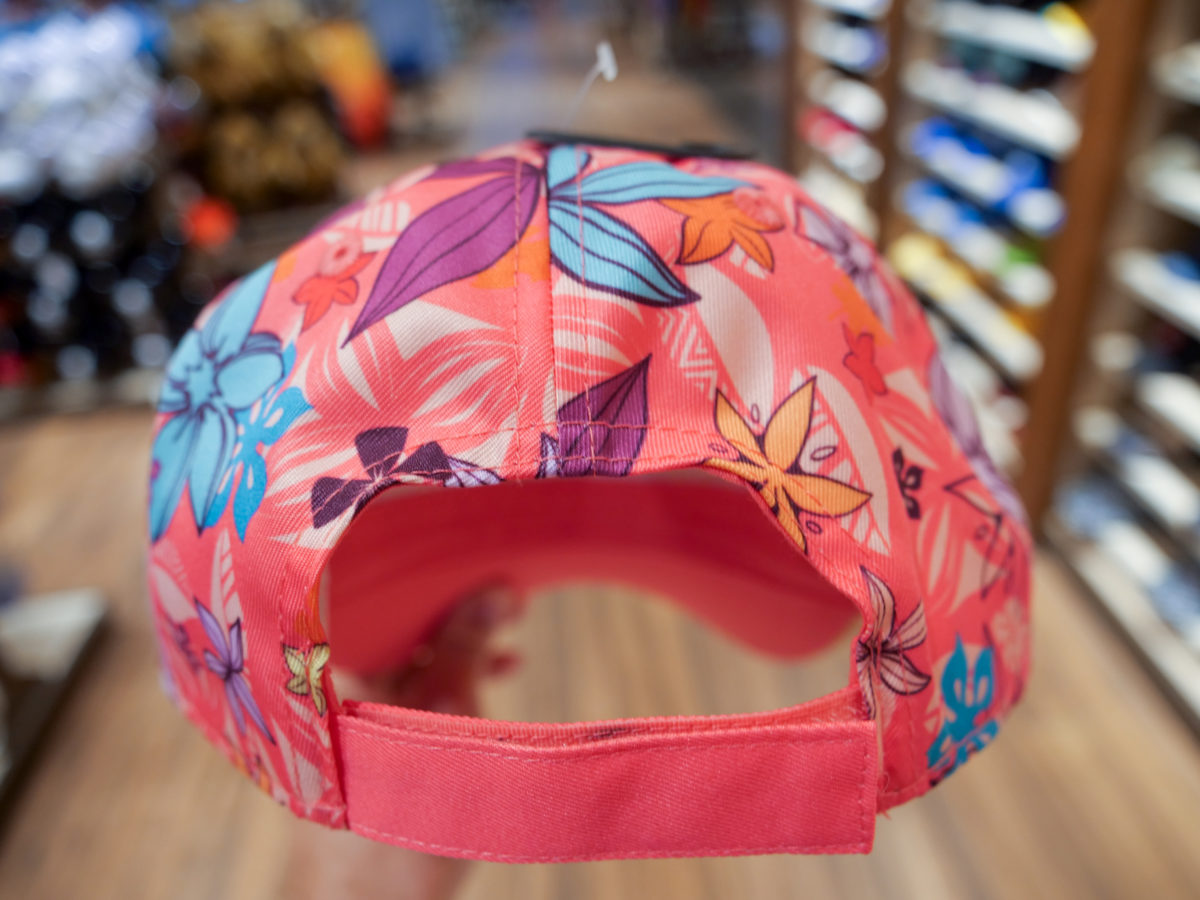 The youth-sized hat has a fun print and features Moana, Pua, and Hei Hei on the front, with a wicker-style brim.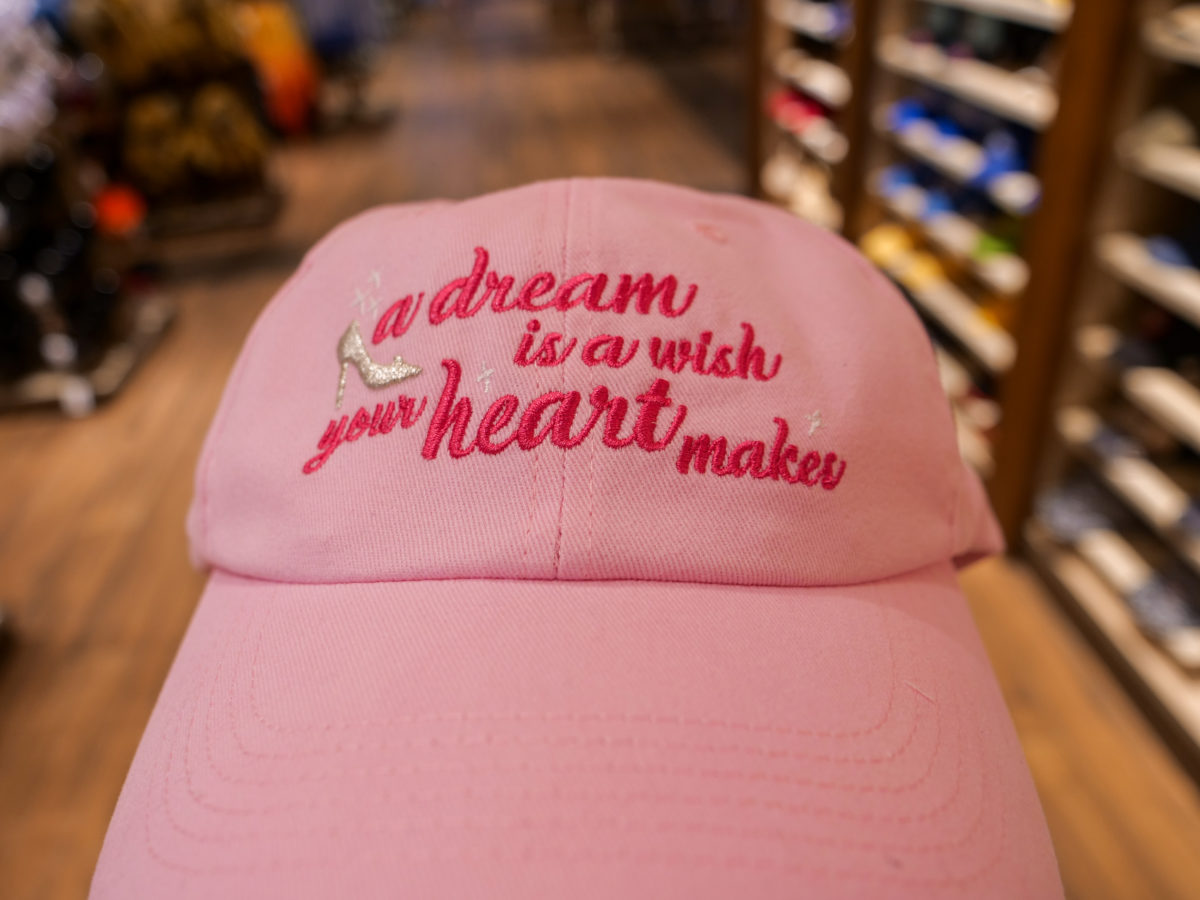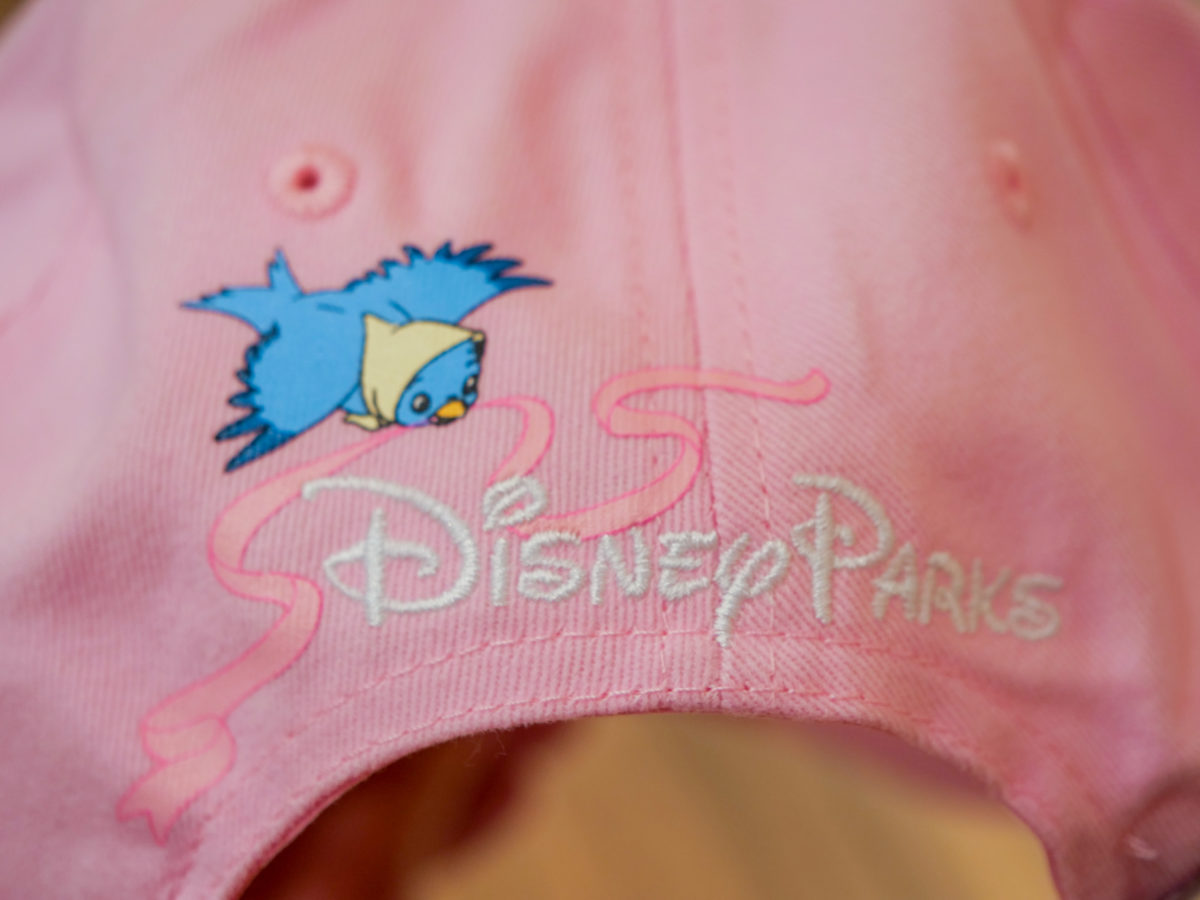 For the adults, this Cinderella hat features a glass slipper and the classic phrase, "A dream is a wish your heart makes."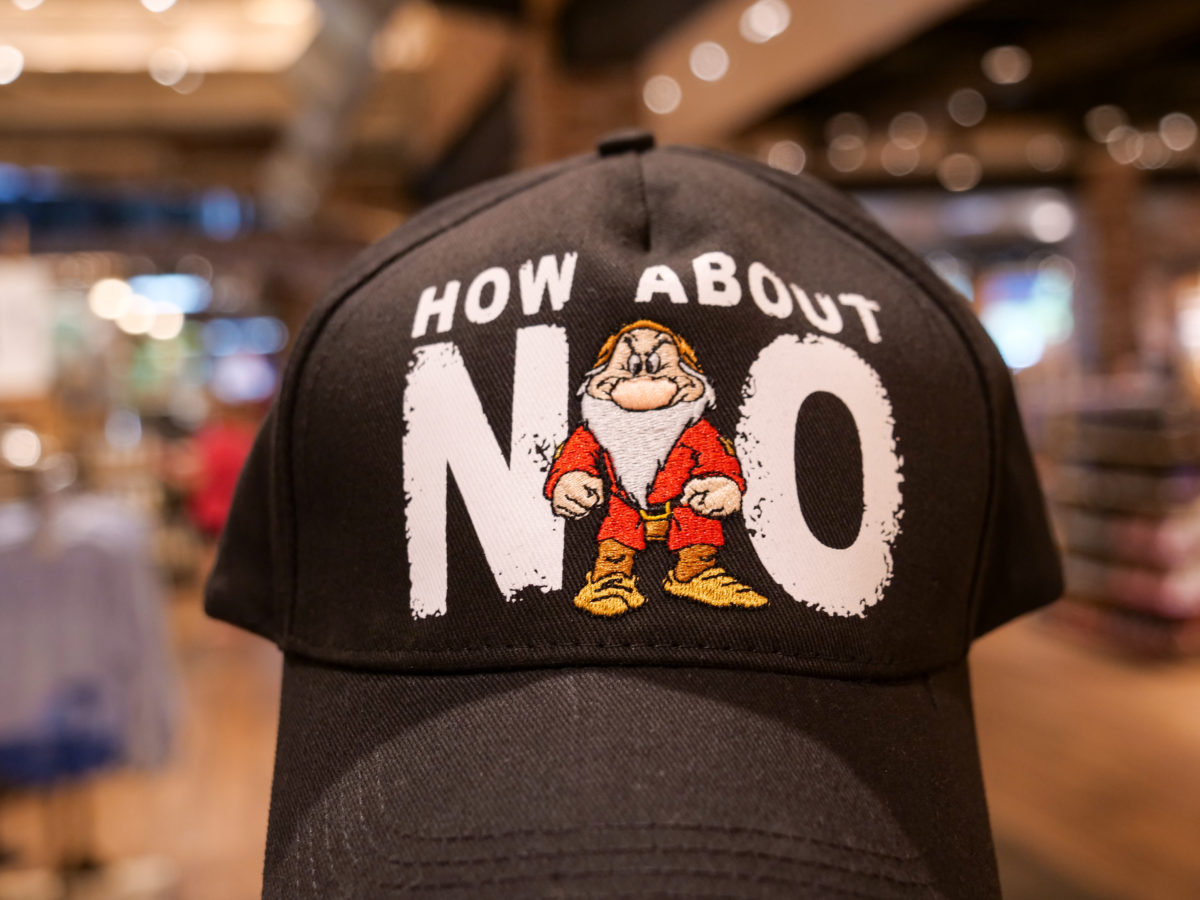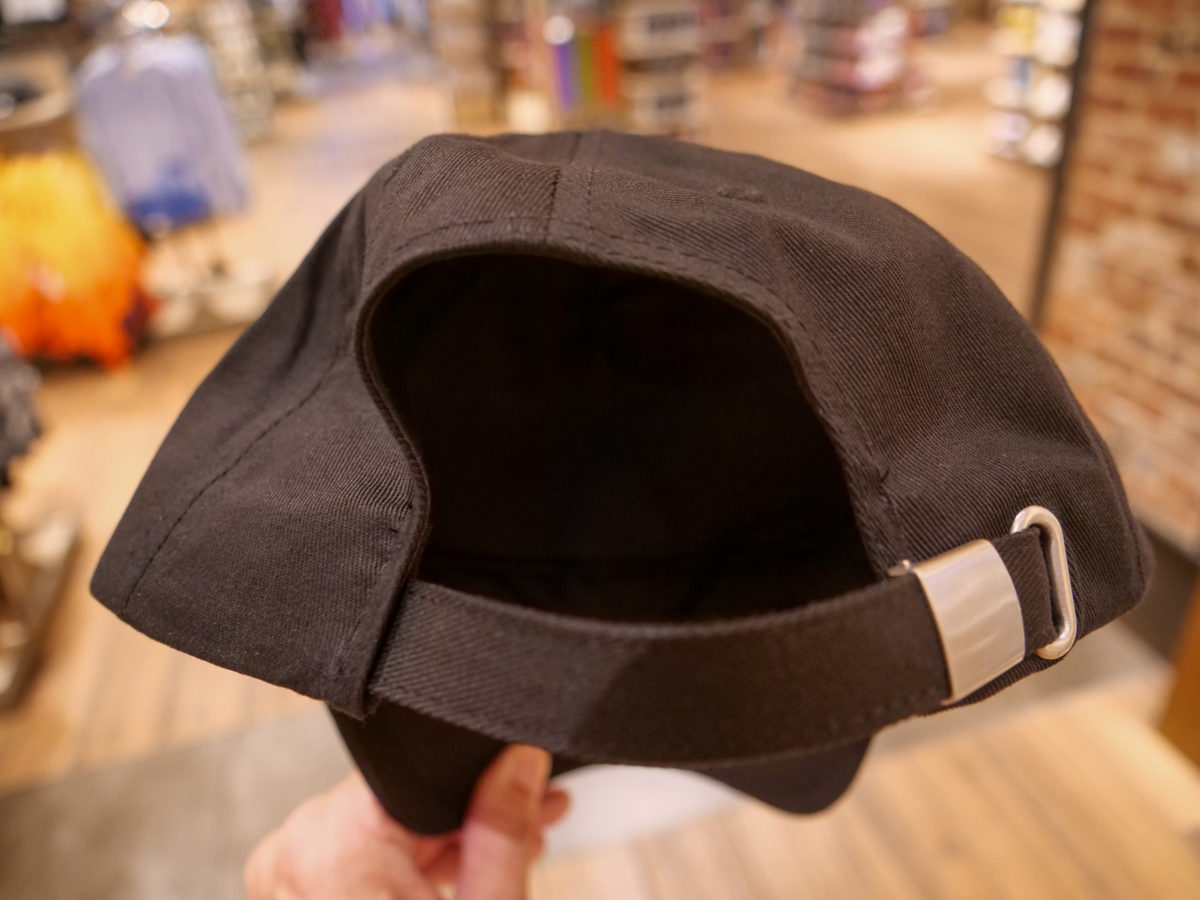 Also for adults, this Grumpy hat expresses a good deal of, well… grumpiness.
We've got additional photos, details, and pricing of all three of these hats in a dedicated post – click here to check it out.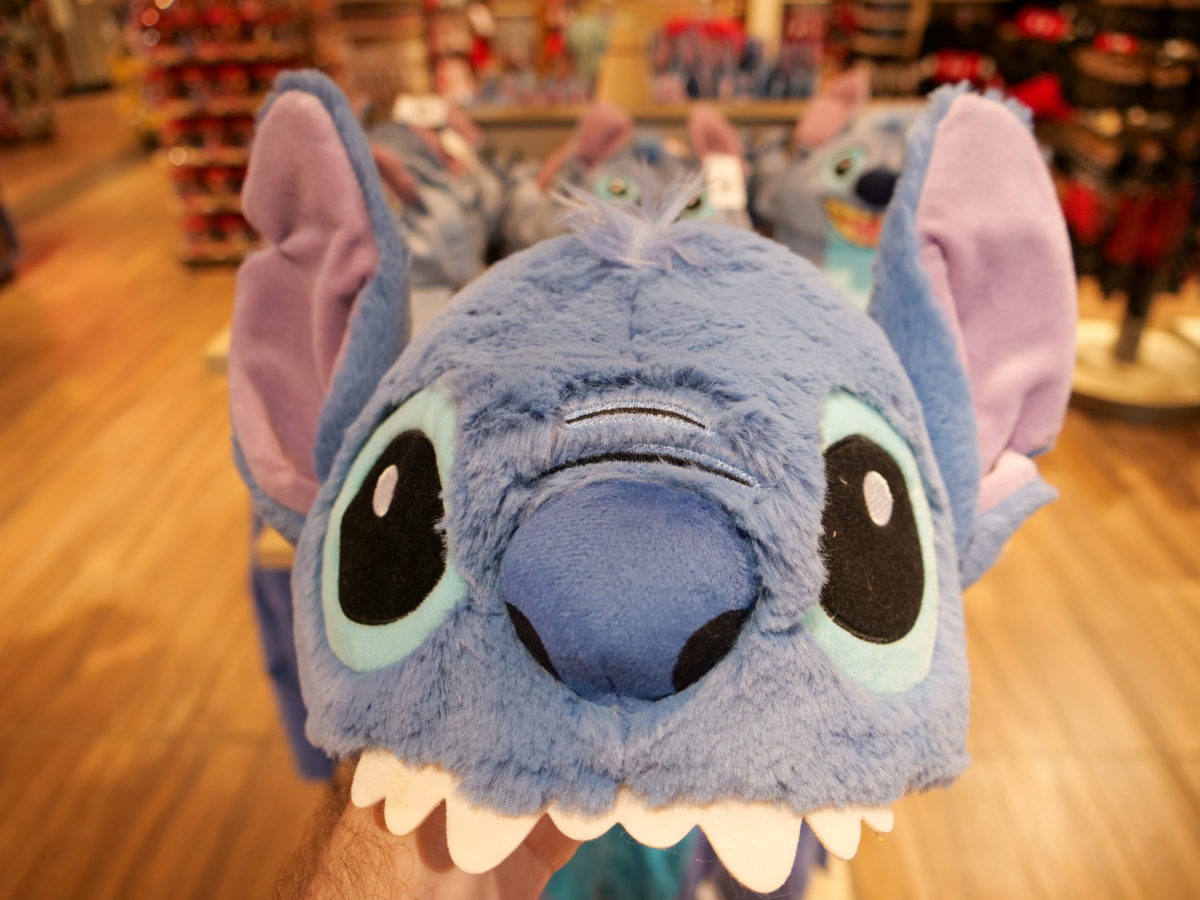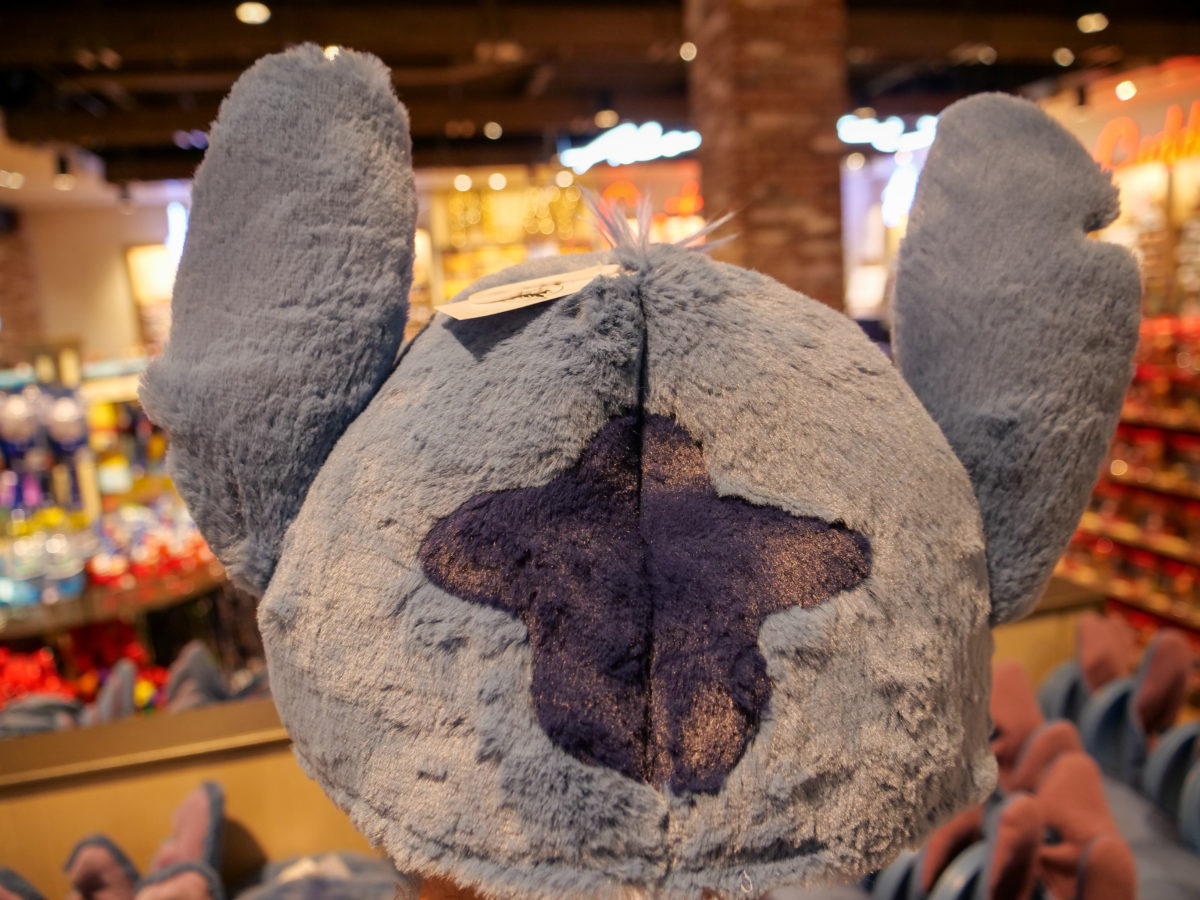 Lastly, this Stitch hat is allegedly also for adults. It has a soft and fuzzy texture, along with Stitch ears protruding from the sides. For more information on this furry menace, check out our full post by clicking here.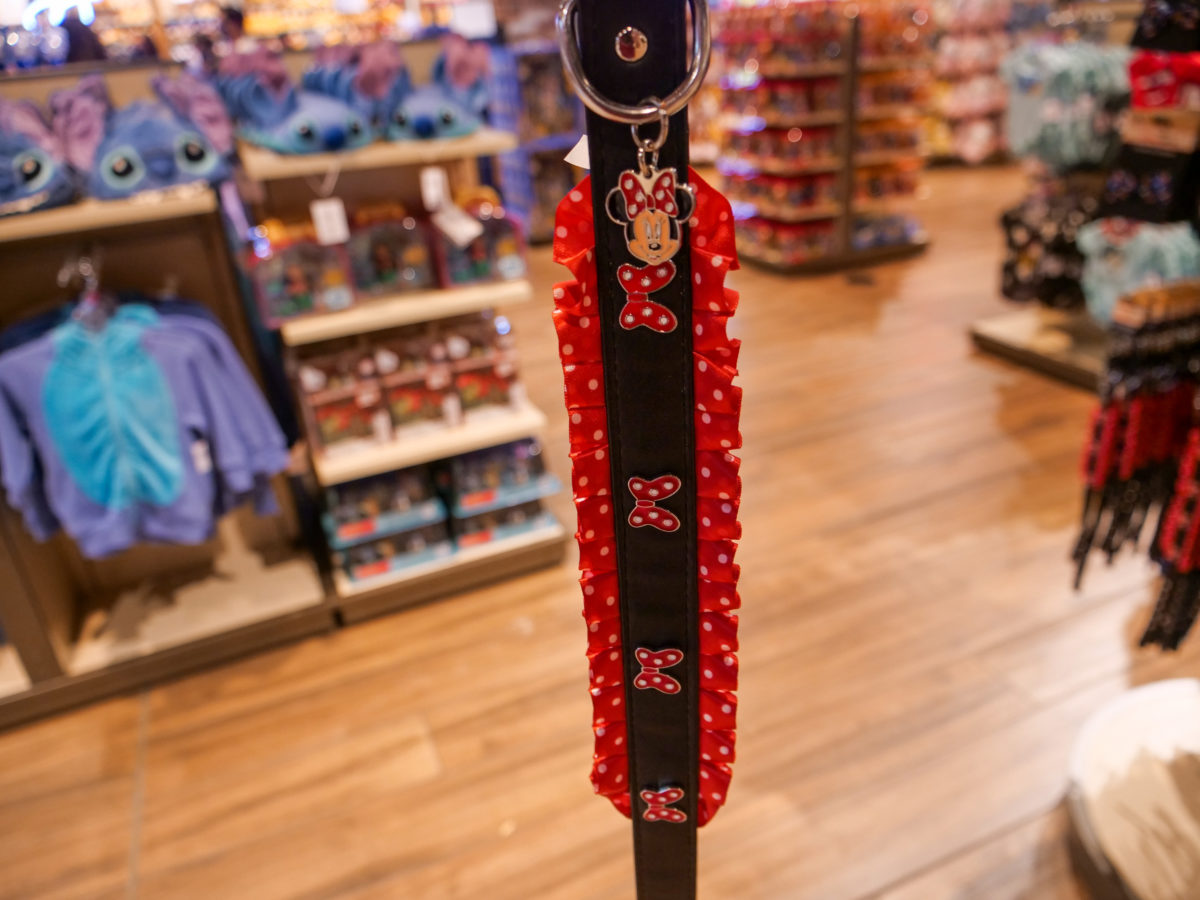 Moving on from headwear to dog wear, this Minnie Mouse dog collar has appeared at World of Disney.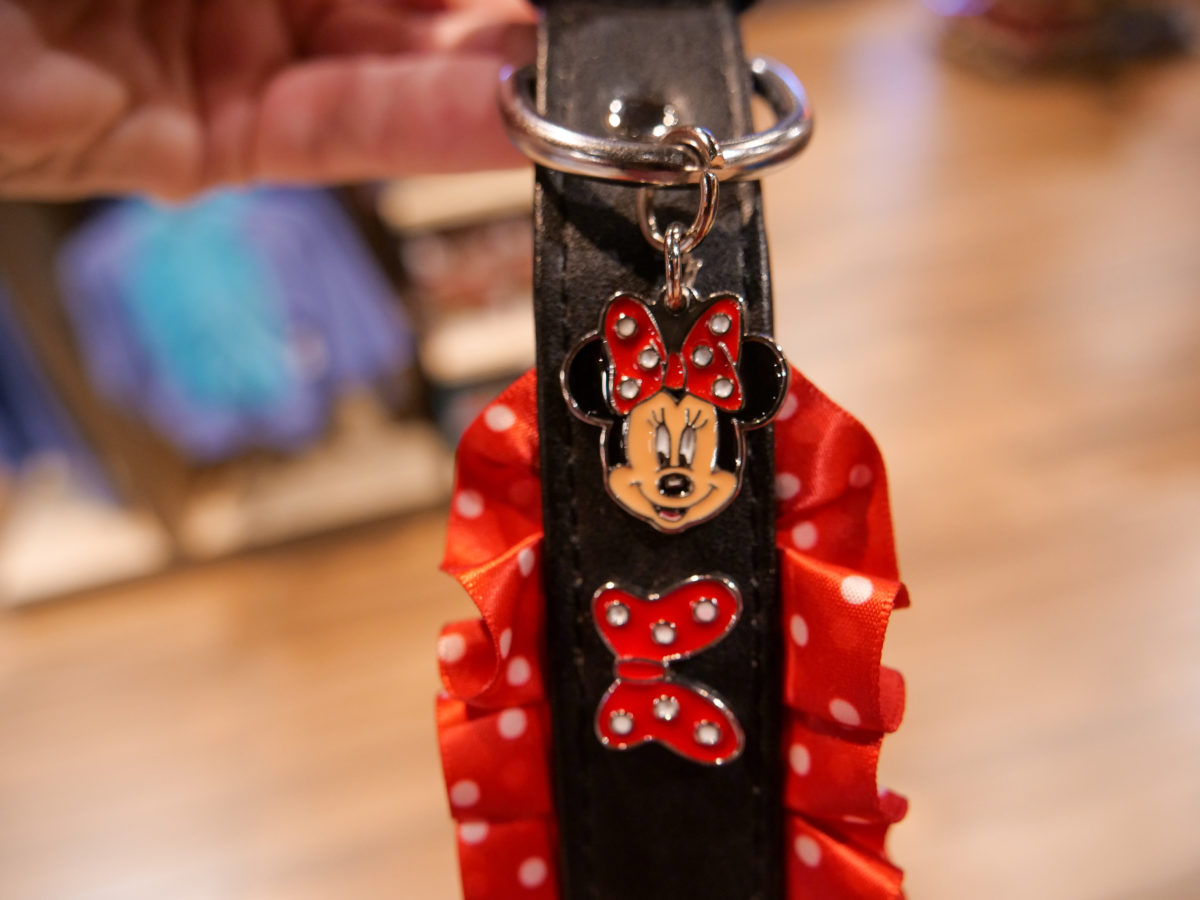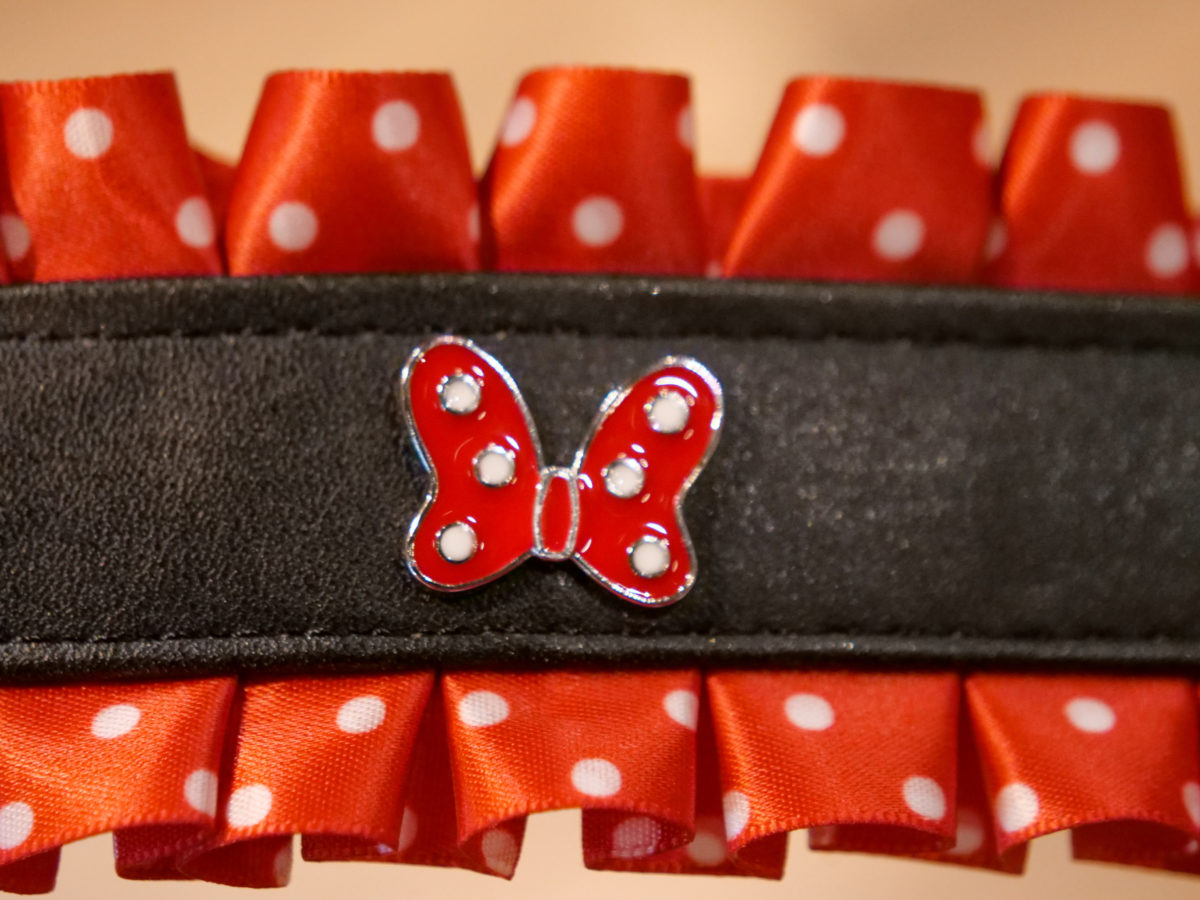 The collar has a frilly bow styling, along with bow emblems along the length of it. They are available in three different sizes for the small, medium, or large pup in your life.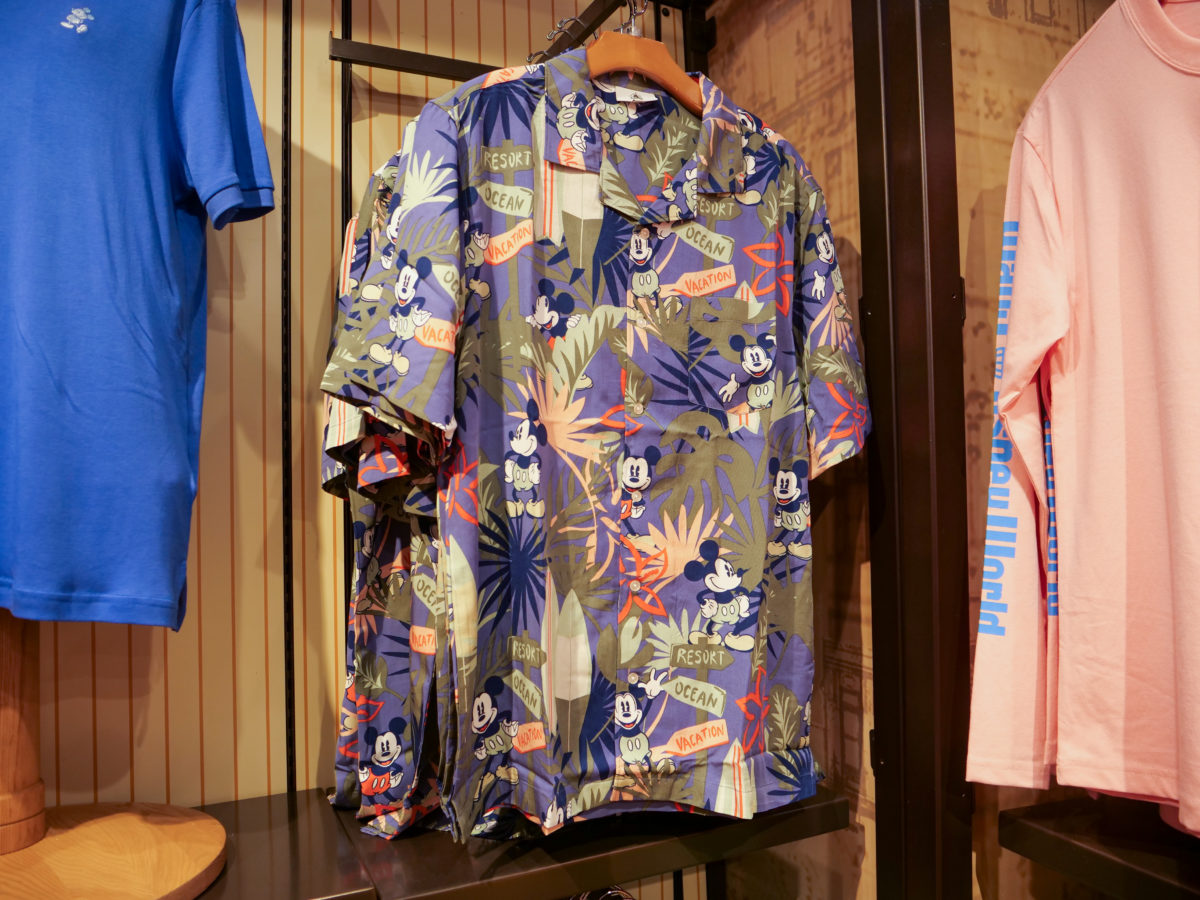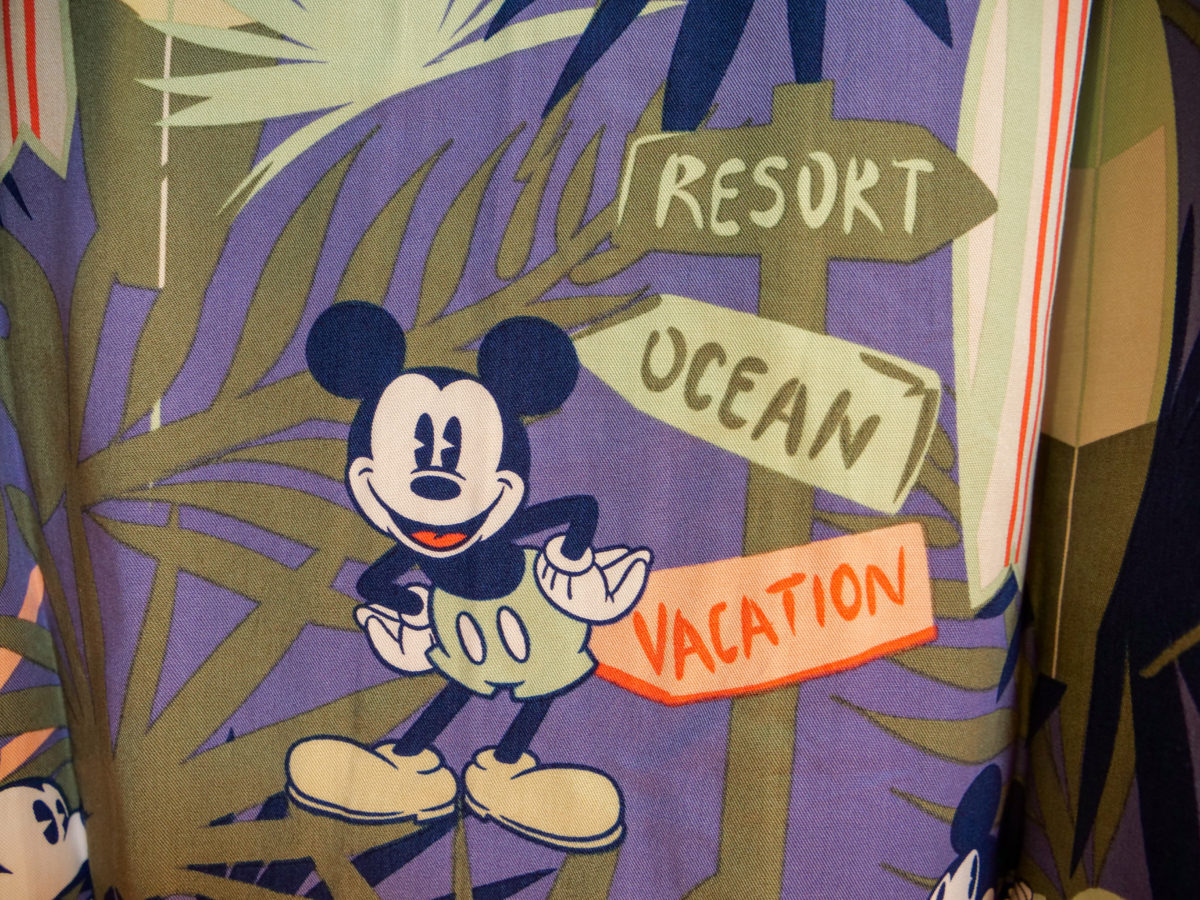 Going back to merchandise for humans, but this time at Marketplace Co-Op, this new Mickey Mouse vacation button-down shirt has leisurely strolled in. We've got all the details – and additional photos – on this new shirt in its own post.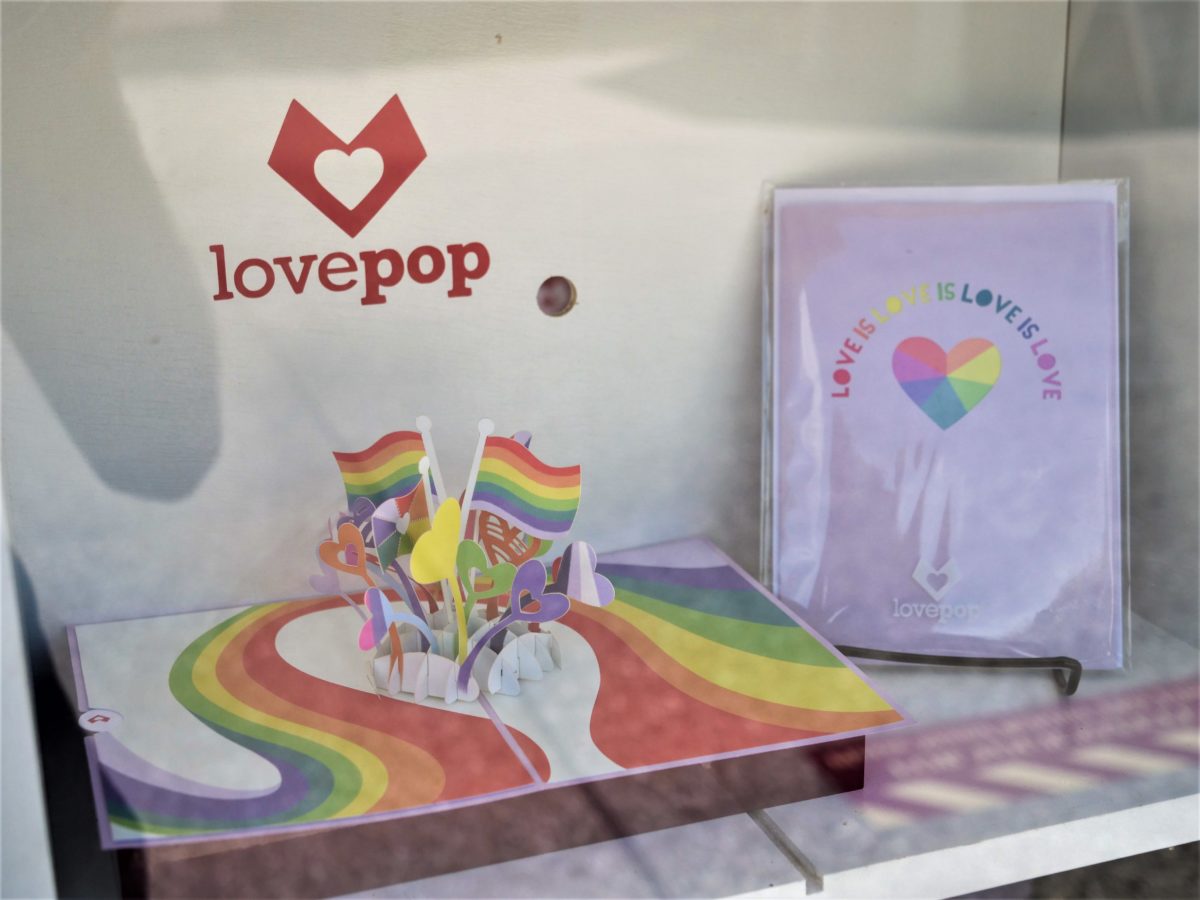 Lovepop, purveyor of "magical pop-up greeting cards", has a new "Love Is Love Is Love" card for Pride month at its kiosk near Paddlefish.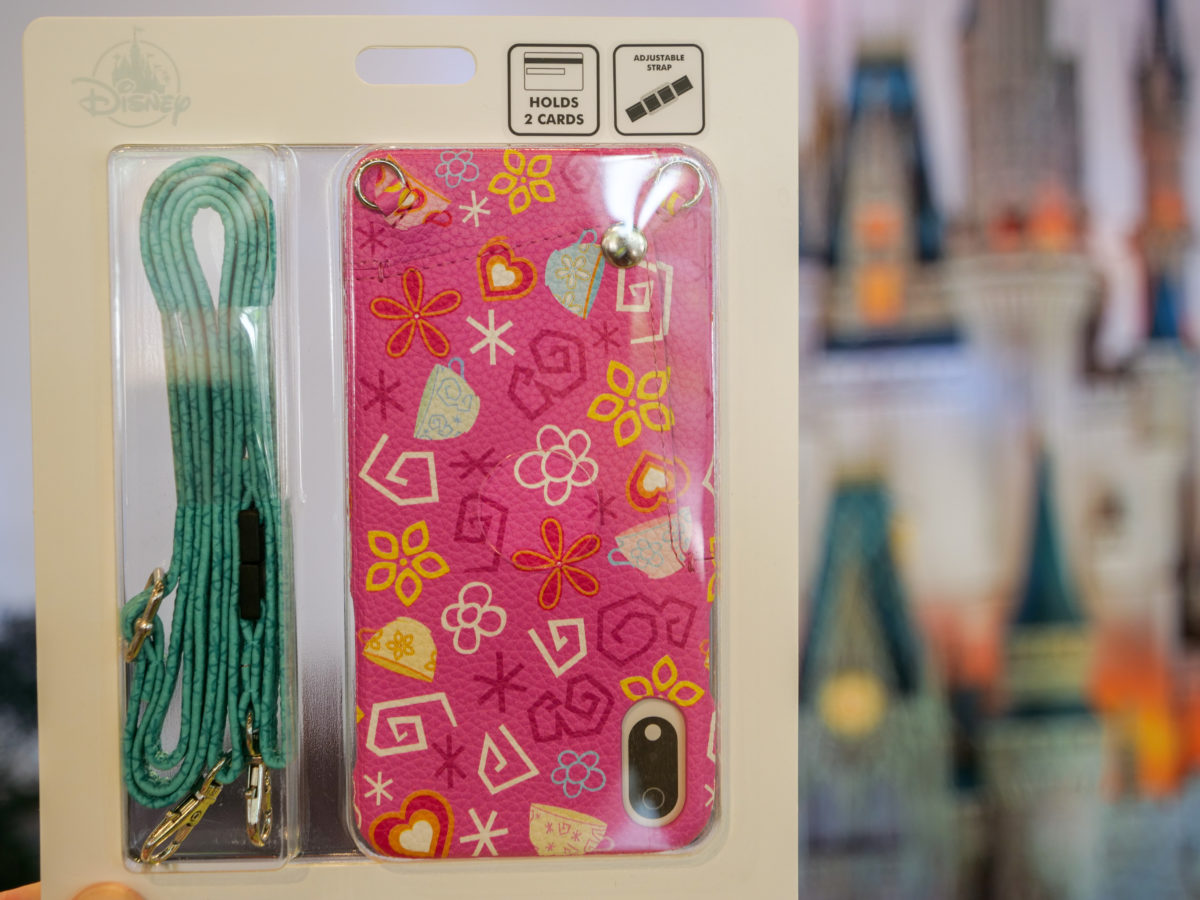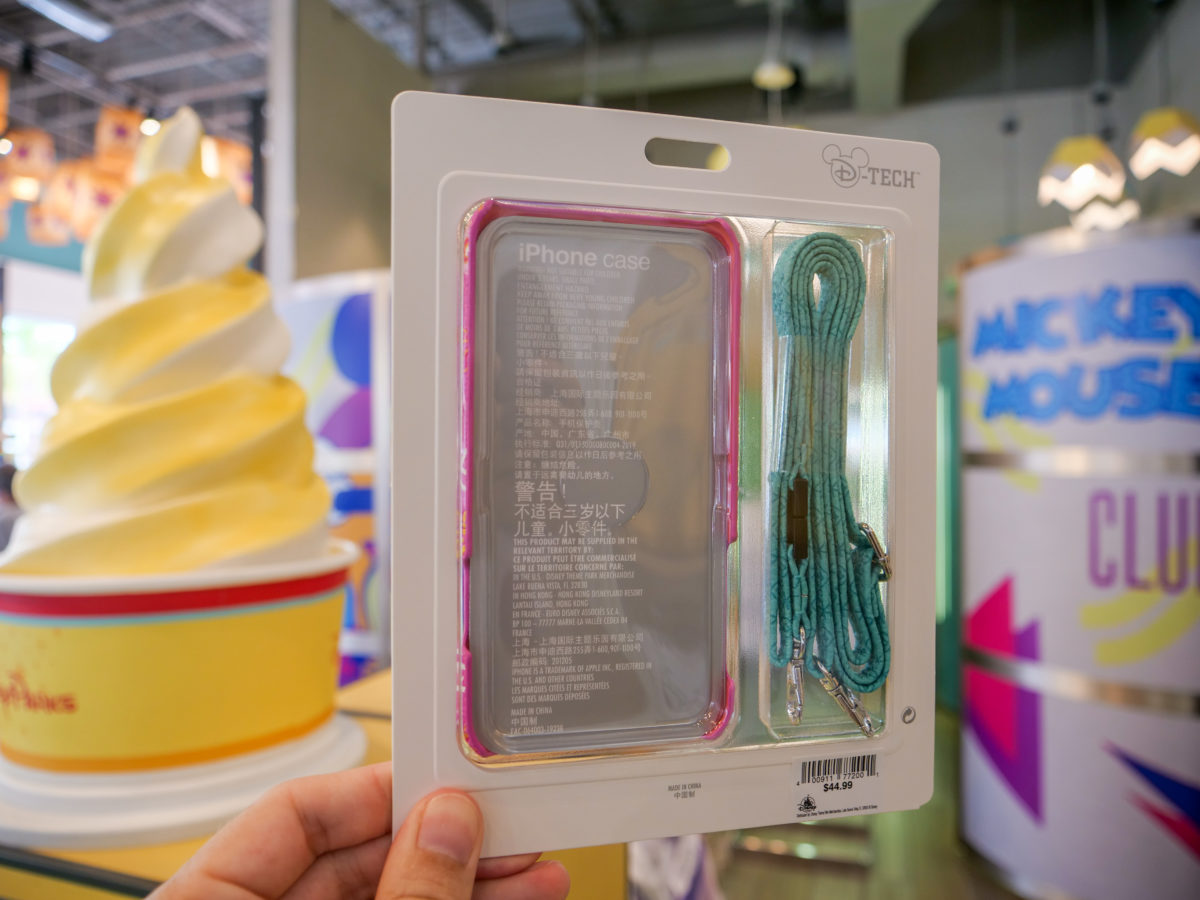 The recently-reopened DisneyStyle now has this fun Mad Tea Party phone case and cardholder. The case features energetic patterns on both the case and the lanyard, and we've got more pictures of both – click here for that post.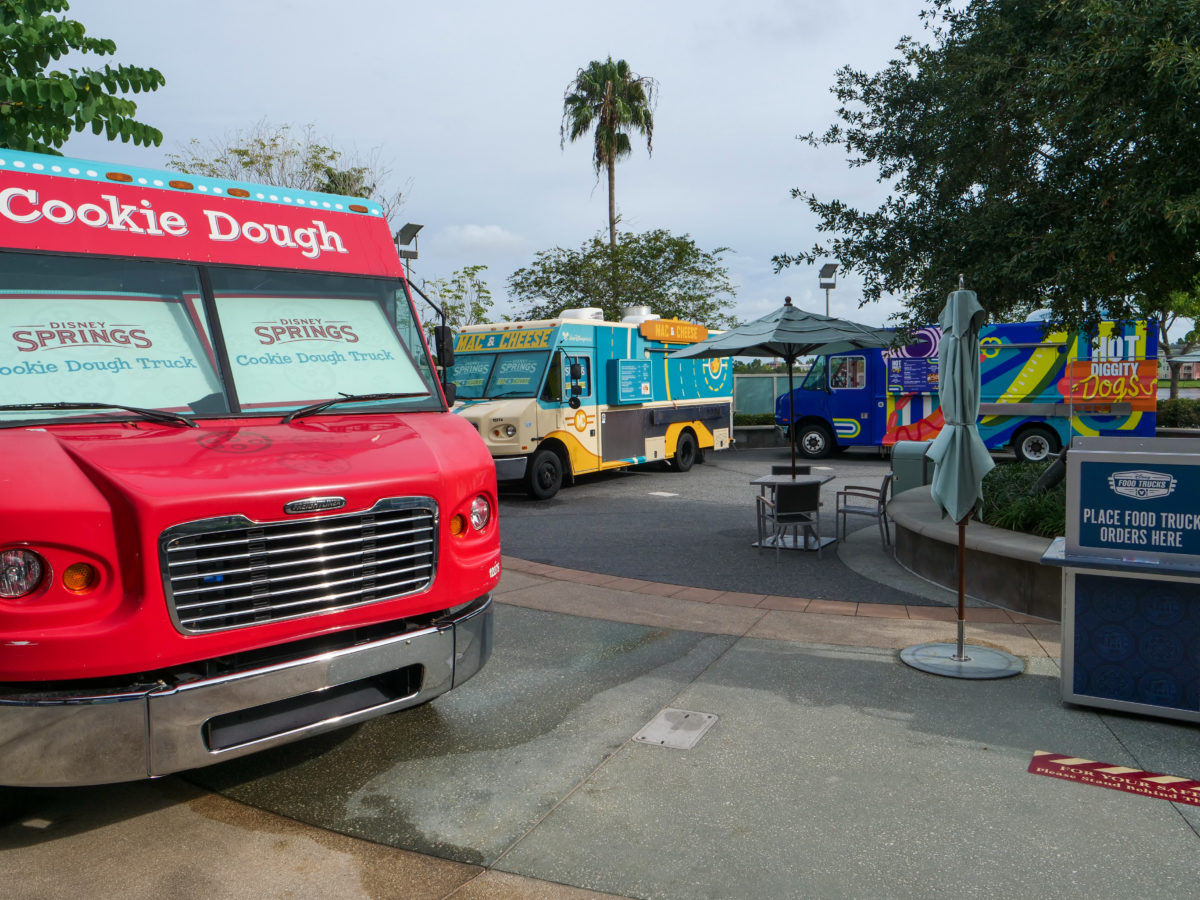 Shifting gears to food trucks, all three of the usual suspects were parked in Food Truck Park, which returned earlier this week.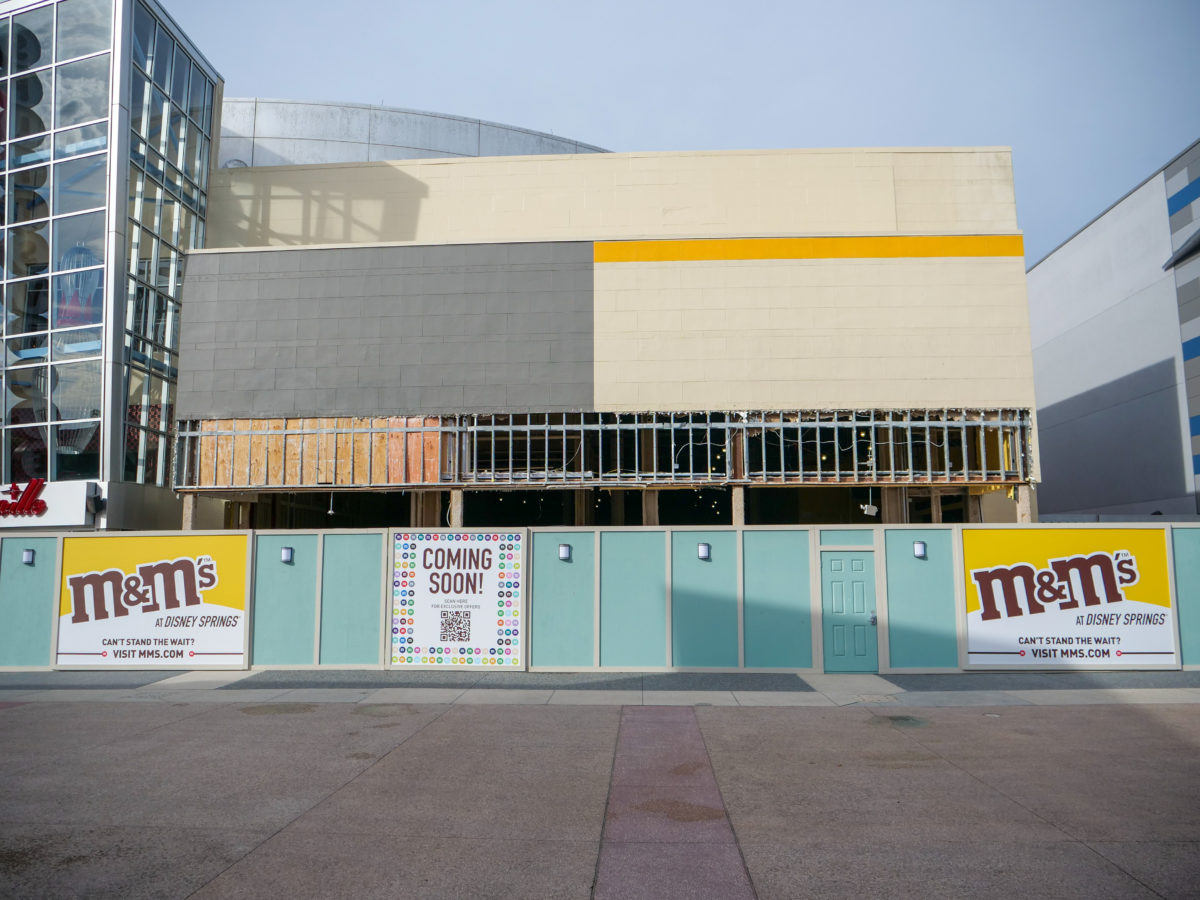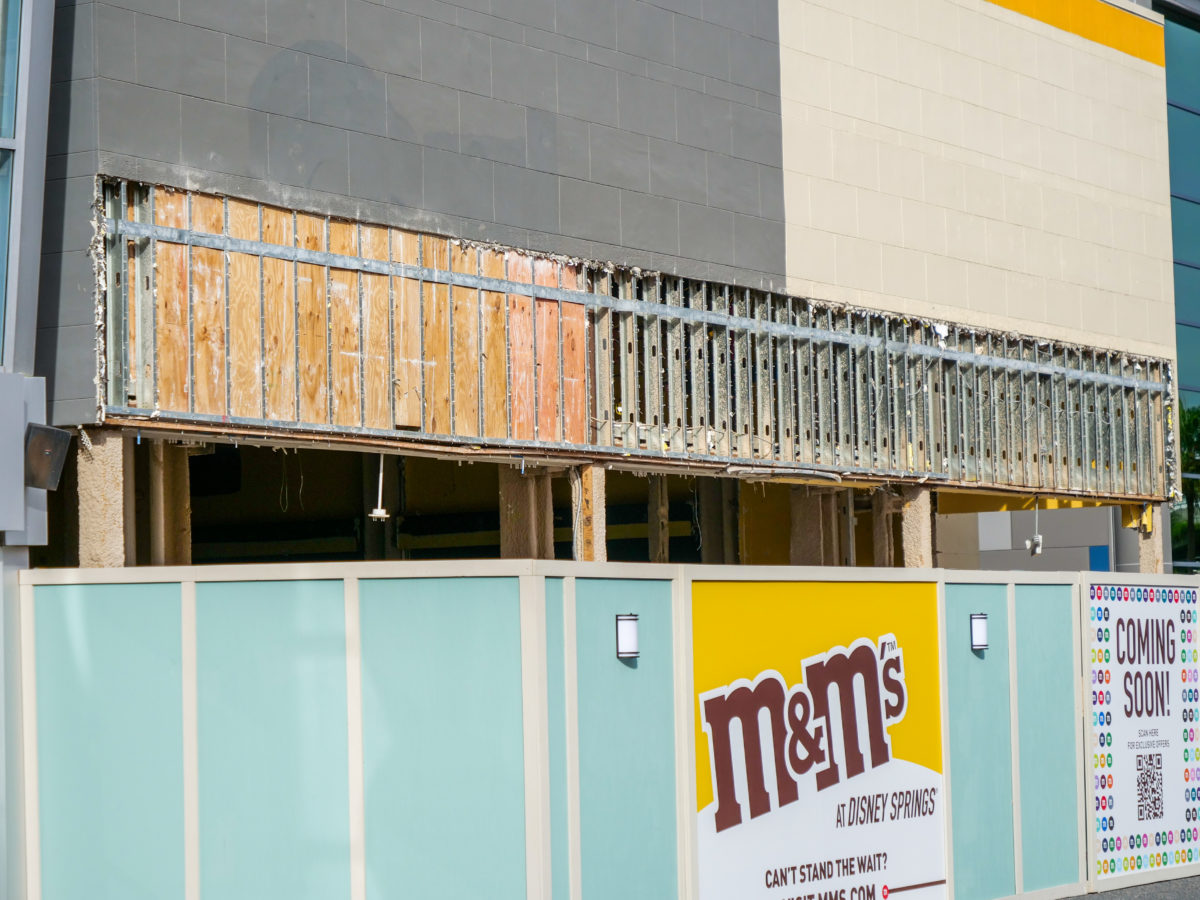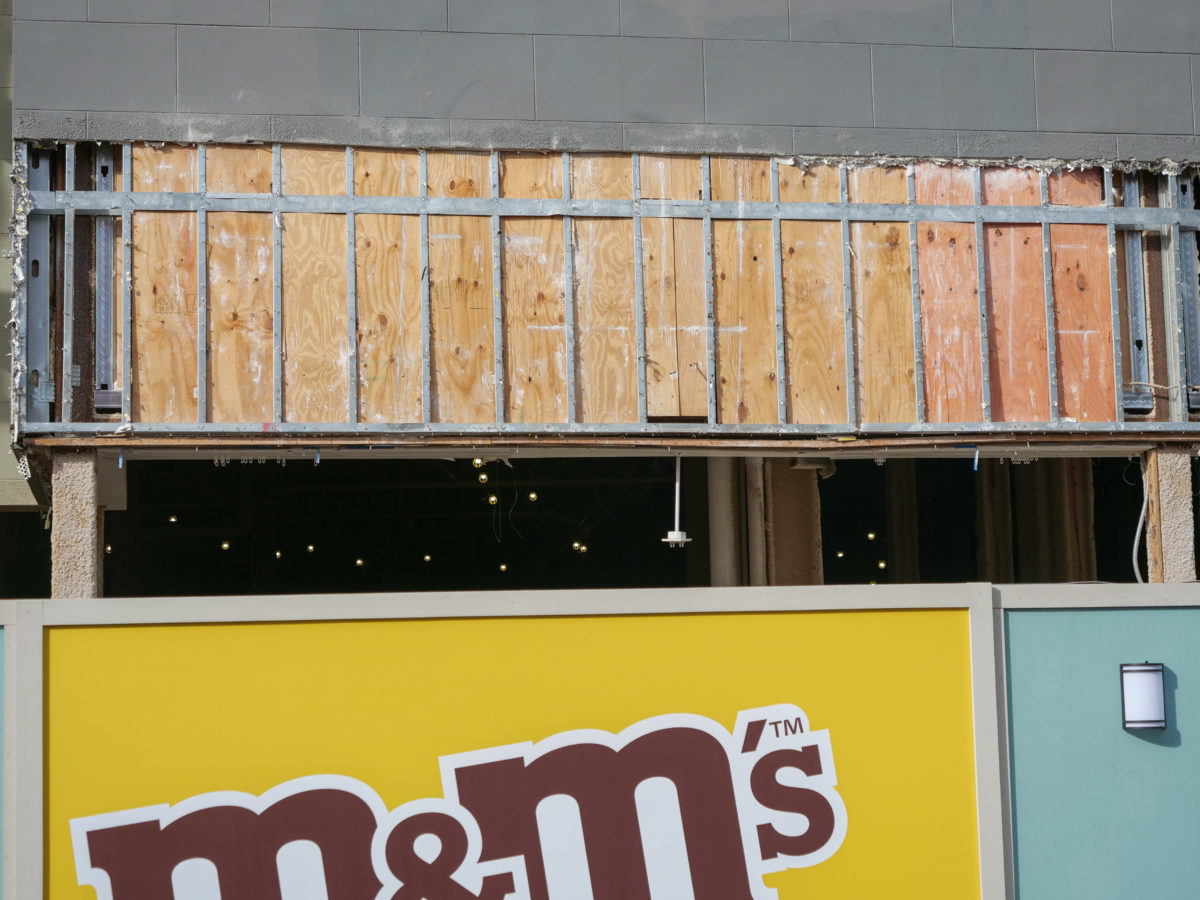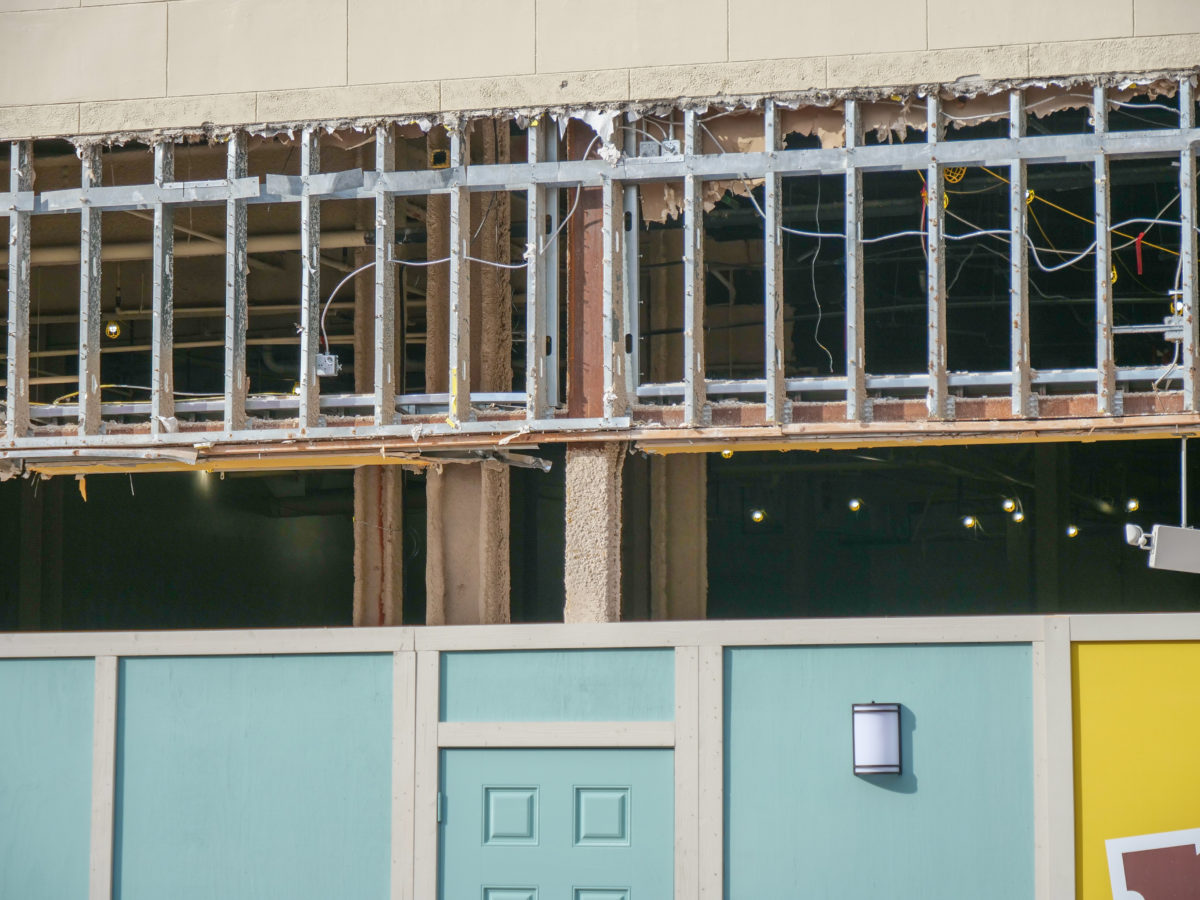 Elsewhere in the West Side, the M&M'S Store is undergoing some serious work to what will eventually be its storefront. As the candy retailer is taking over what was two separate spaces, significant work is being done to merge these into a single store.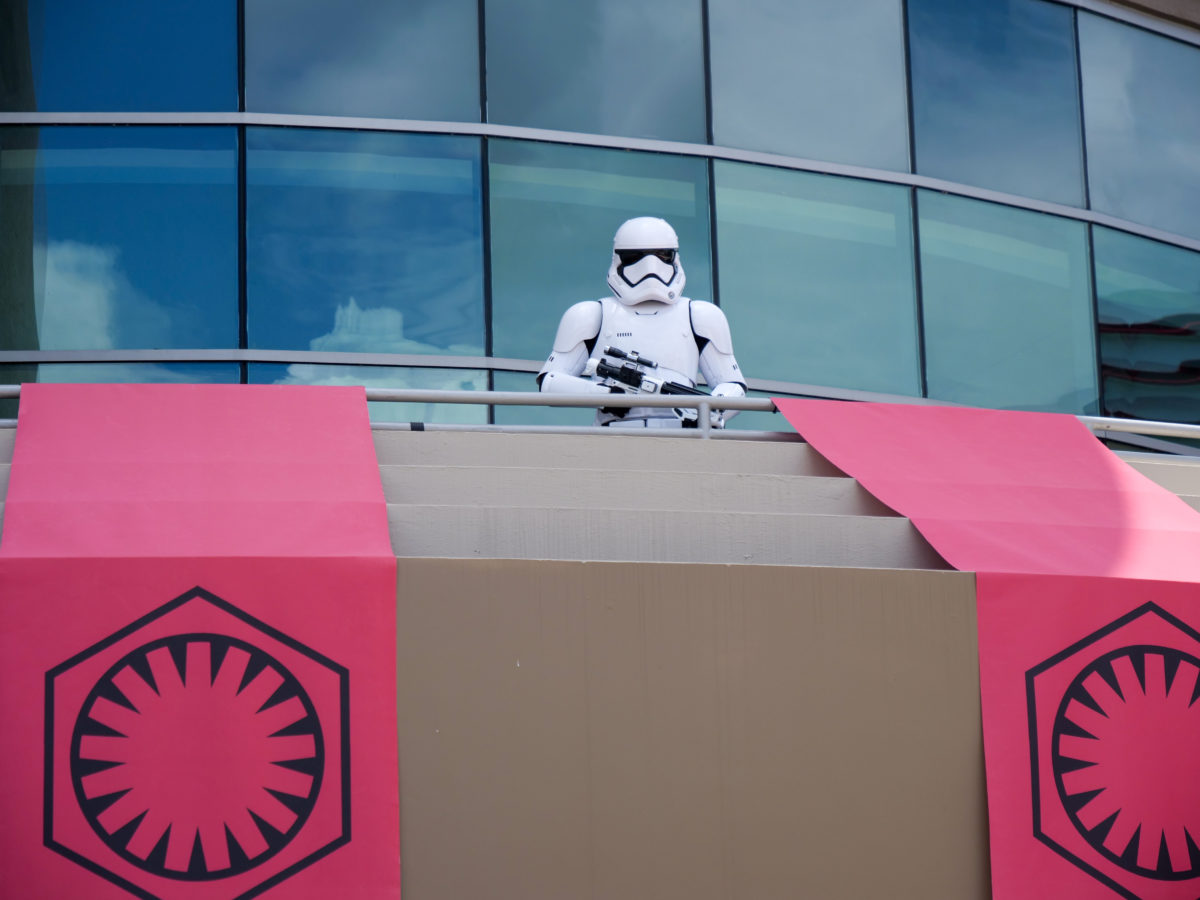 For some reason, the First Order outpost above the AMC Disney Springs 24 had only one Stormtrooper this morning. As a result, the banter normally heard back and forth between the usual two Stormtroopers was replaced by silence – which we found to be far more unsettling.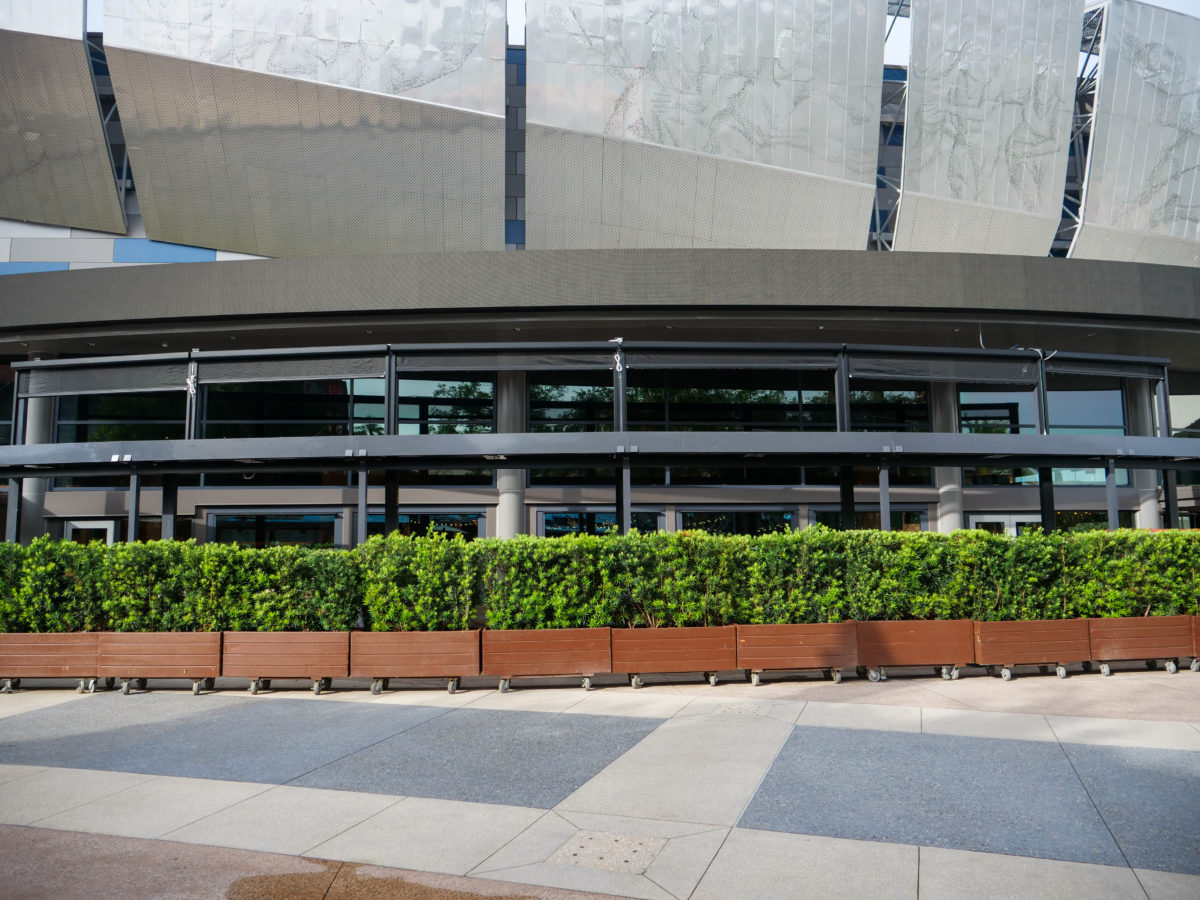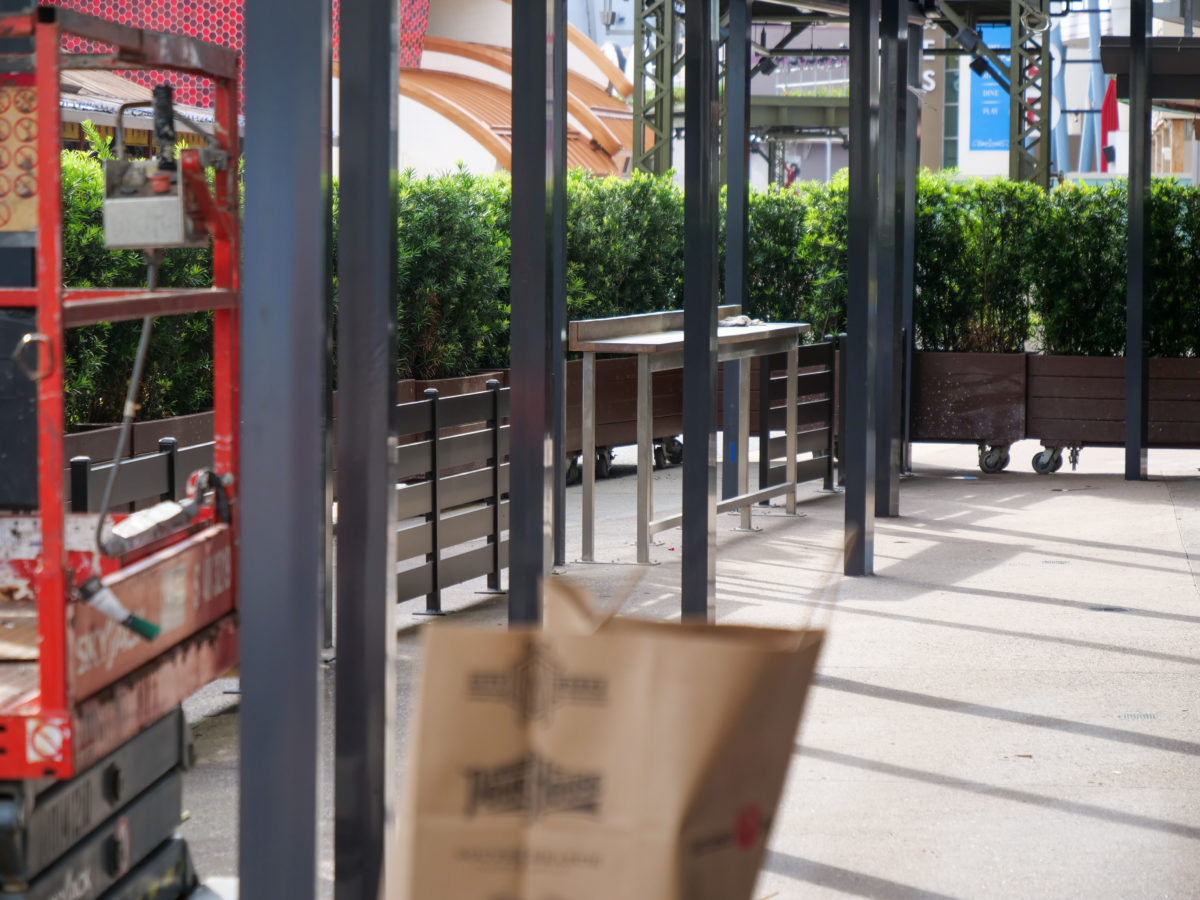 Further down the West Side, City Works Eatery & Pour House is nearing completion of its new canopy structure, with dividers having been added in the last day.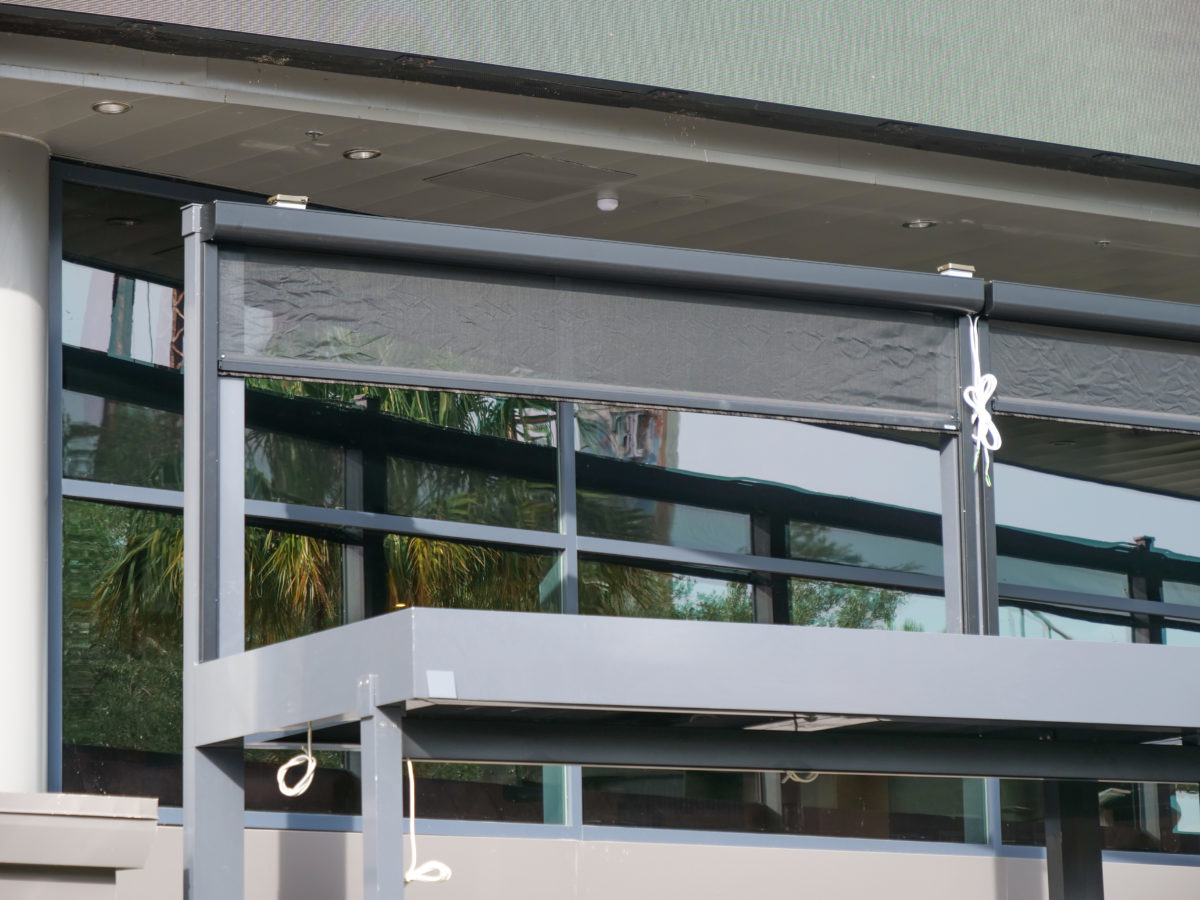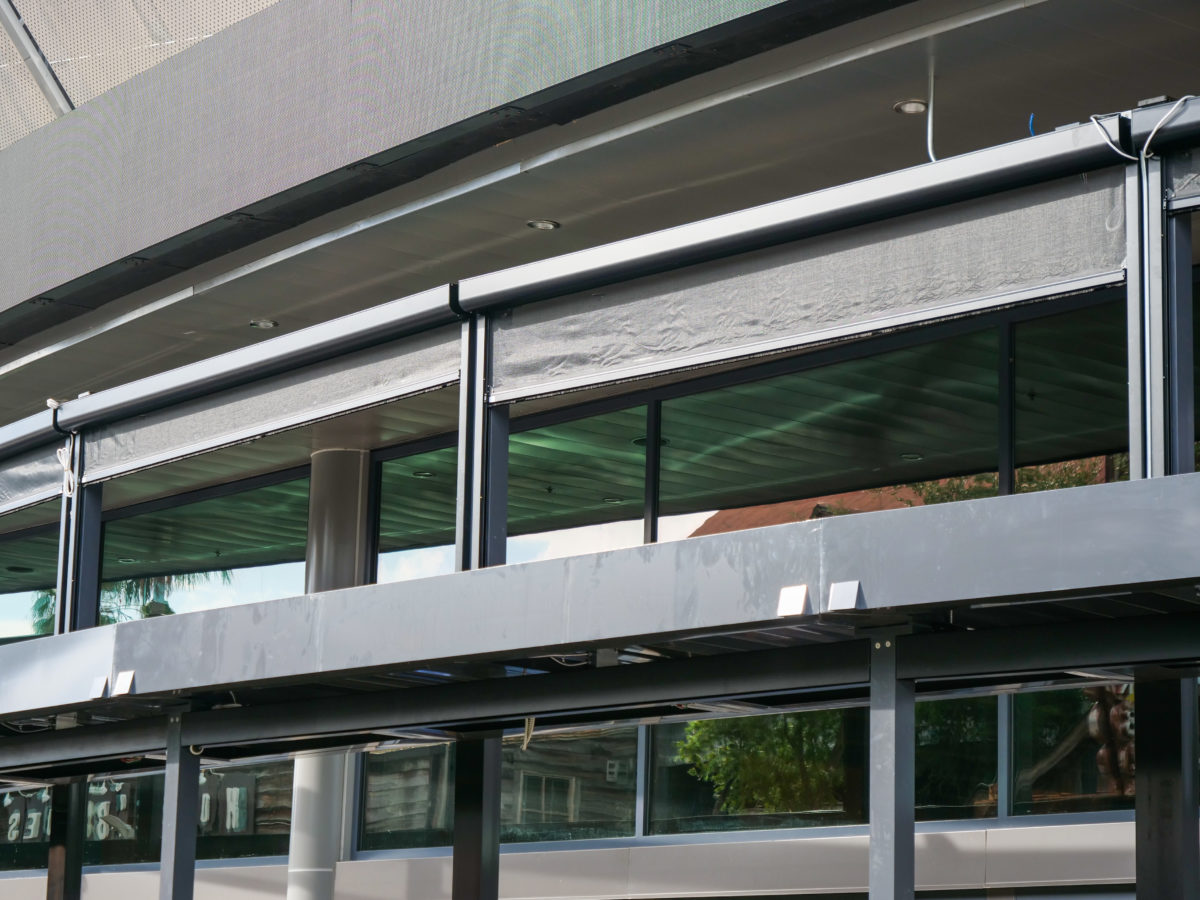 Rolling shades are also being installed to block sun and rain from the patio area. The staff inside City Works tells us they expect the project to be completed in about a week, and fans and space heaters will also be a part of the patio work.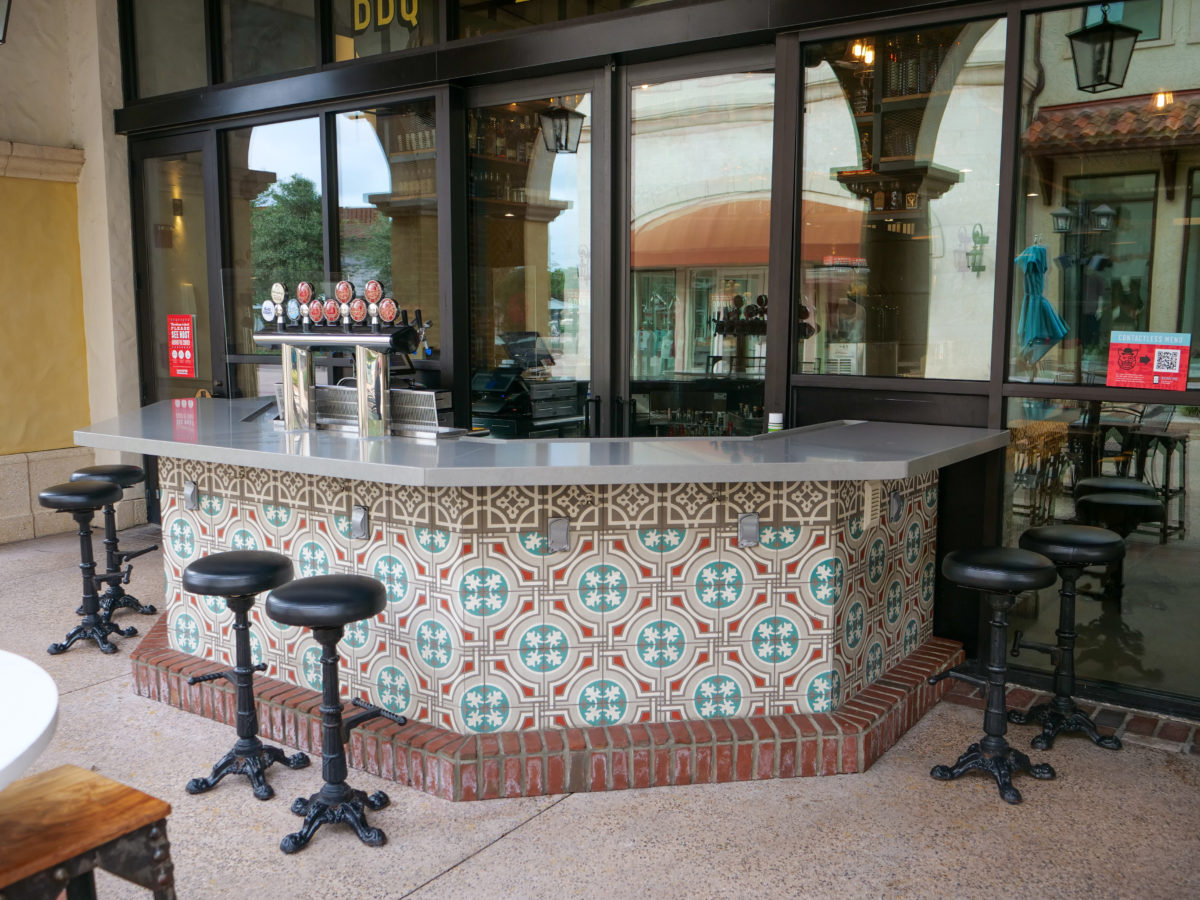 Speaking of outdoor seating, over at The Polite Pig, adjustments have been made to the newly-reintroduced bar seating. Previously, 10 stools crowded the outdoor bar, and it was reduced to three pairs of two seats today to encourage a little more physical distancing.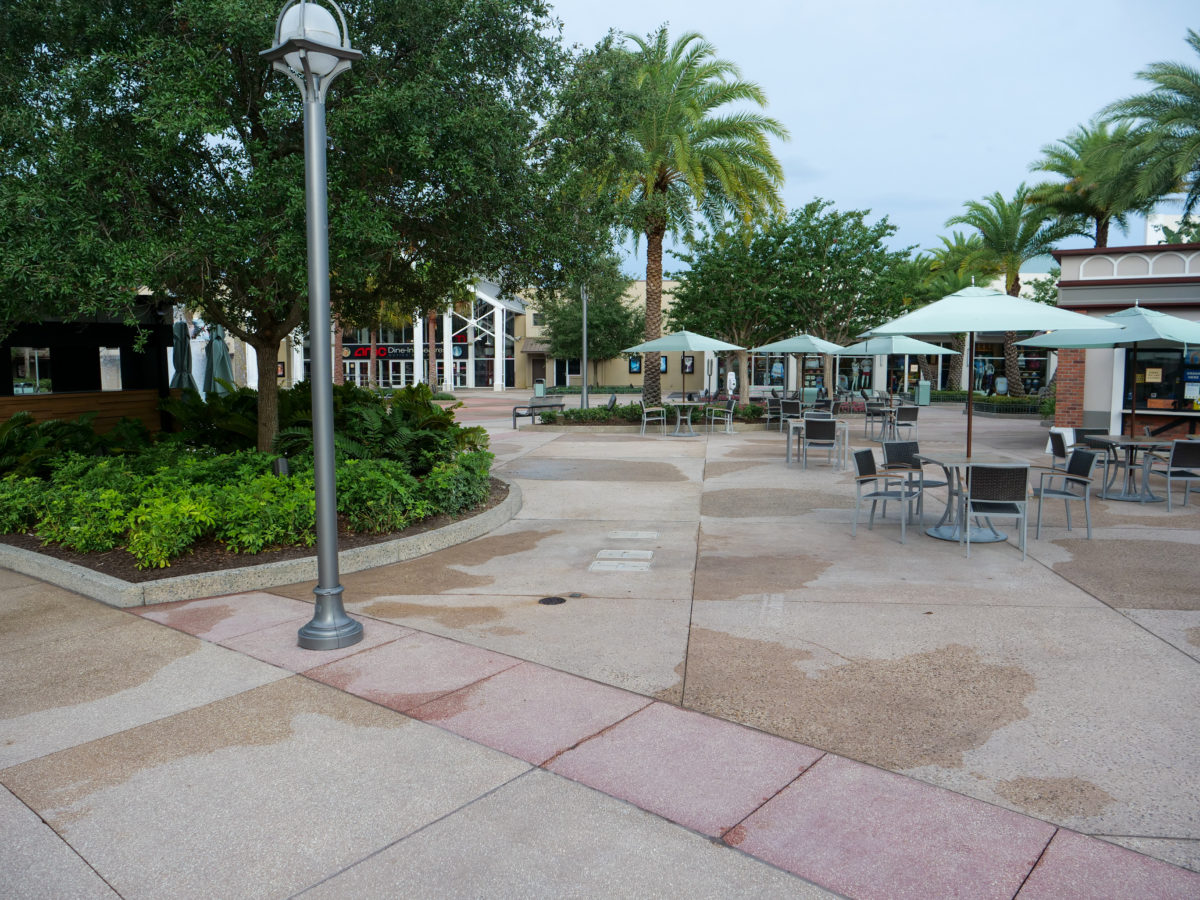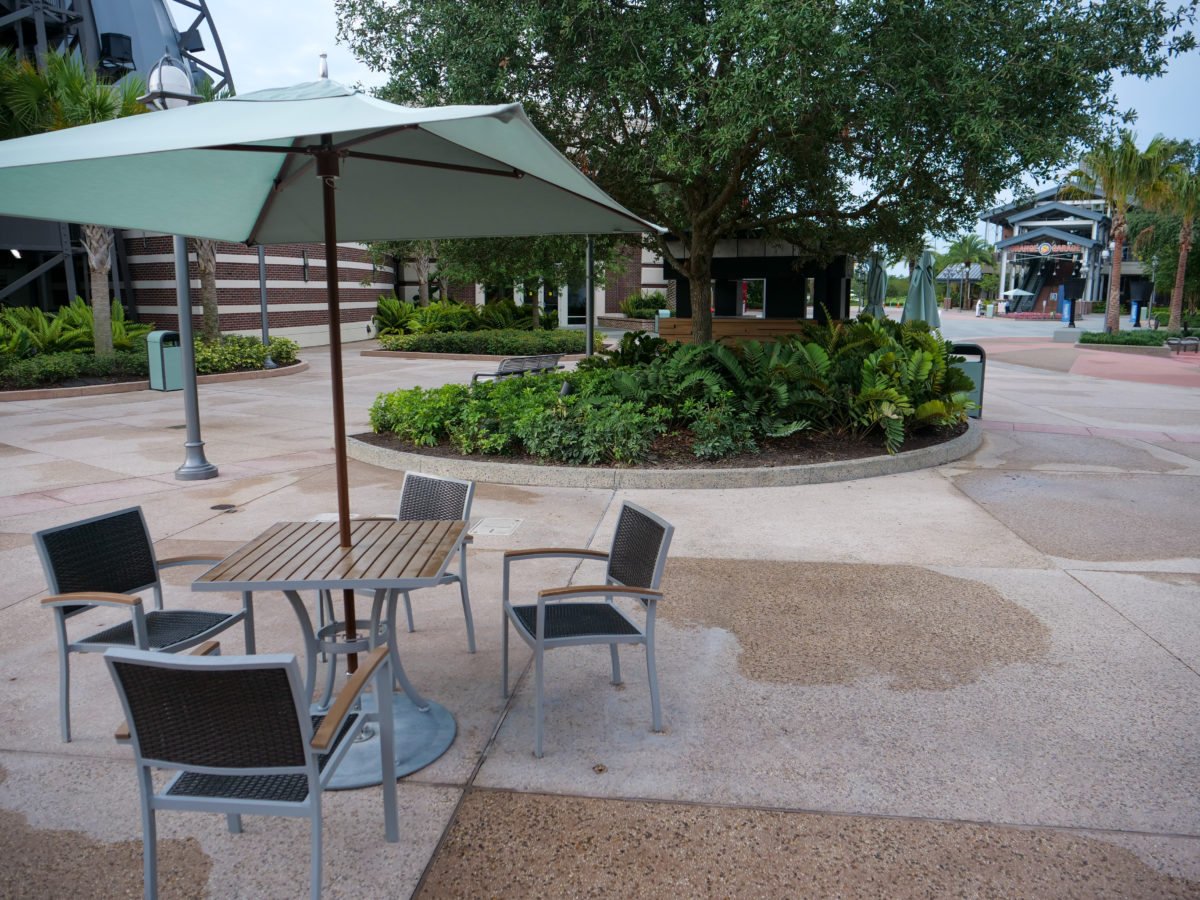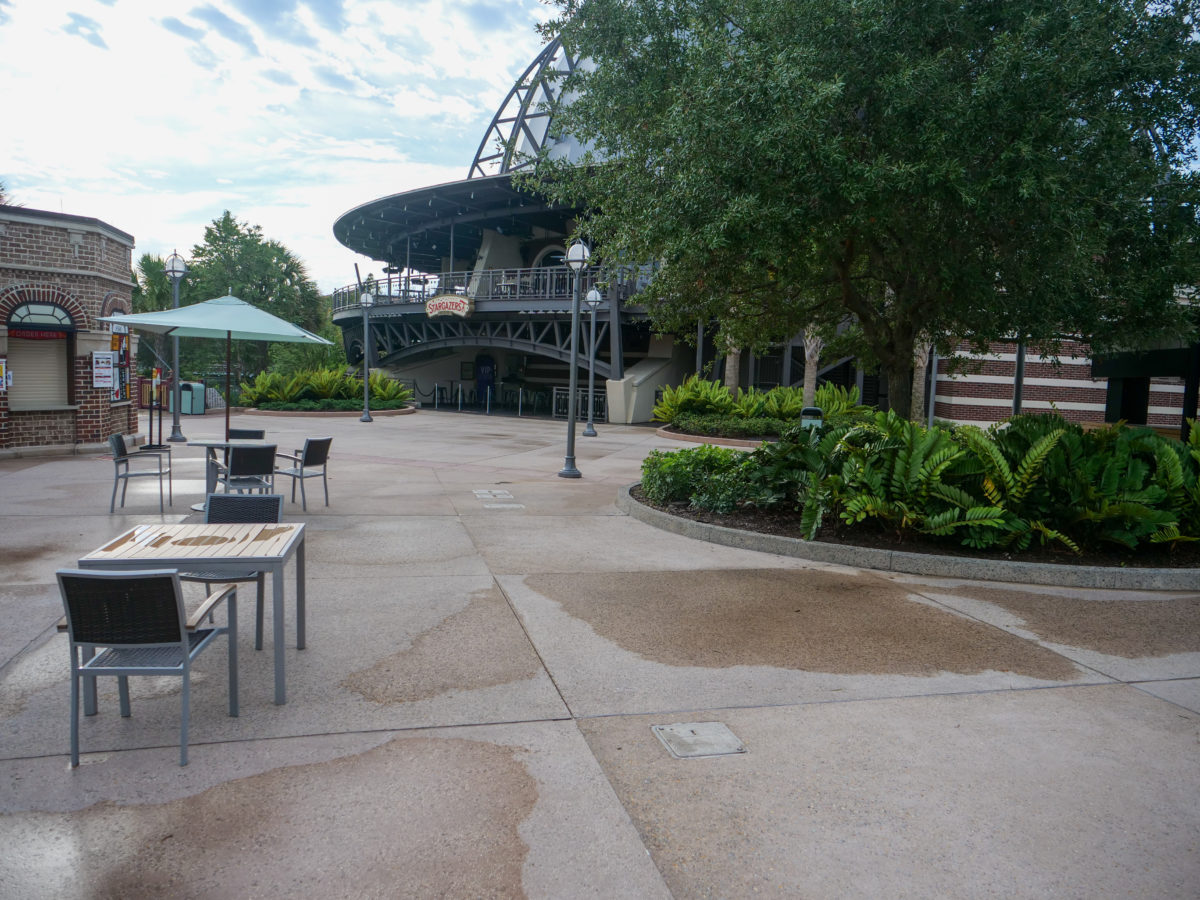 Jumping back to construction for a moment, work has completed in the area that formerly held a Joffrey's Handcrafted Smoothies location. The rolling planters which fenced-in the work have now been removed, leaving a spacious eating area.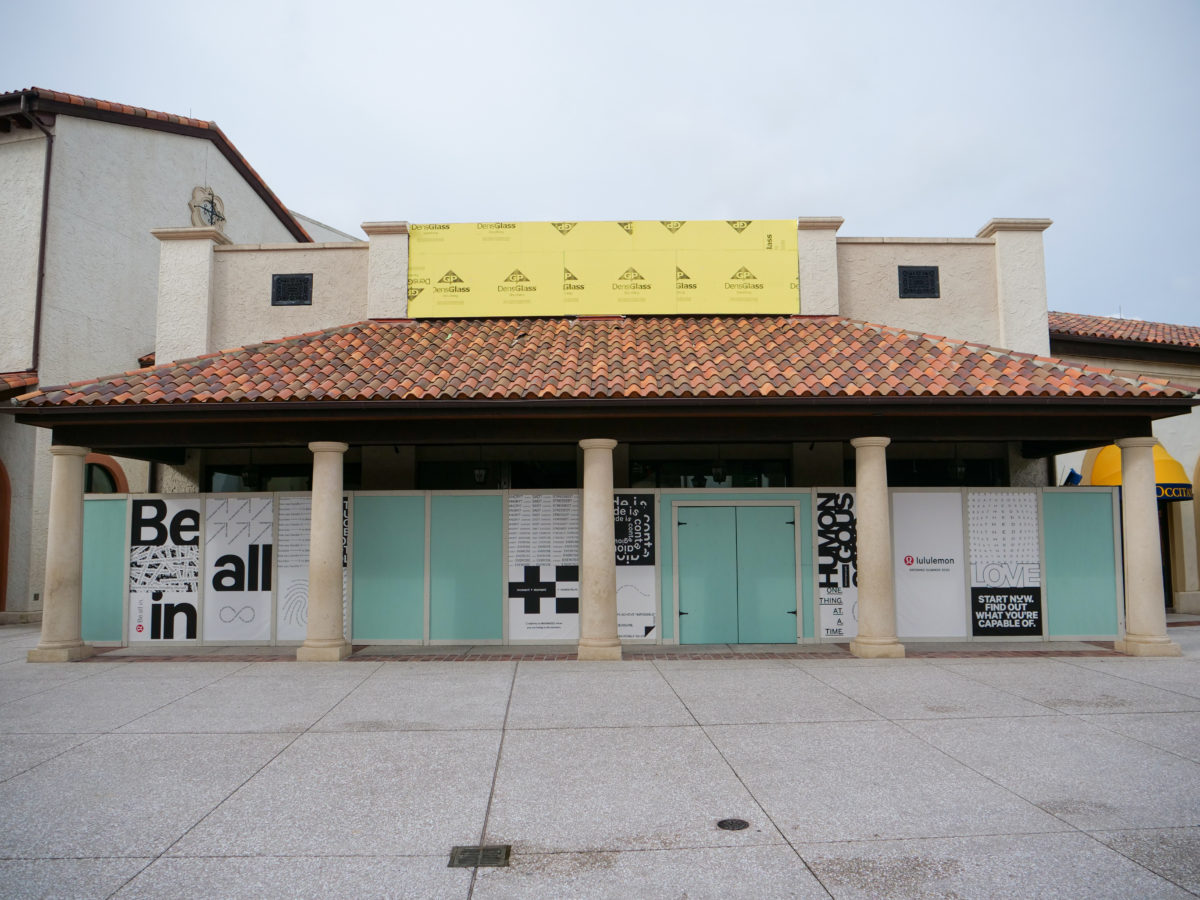 Our last construction update for the day, lululemon still has a ways to go before completion. Framing work is taking place inside, and clearly we are missing a sign.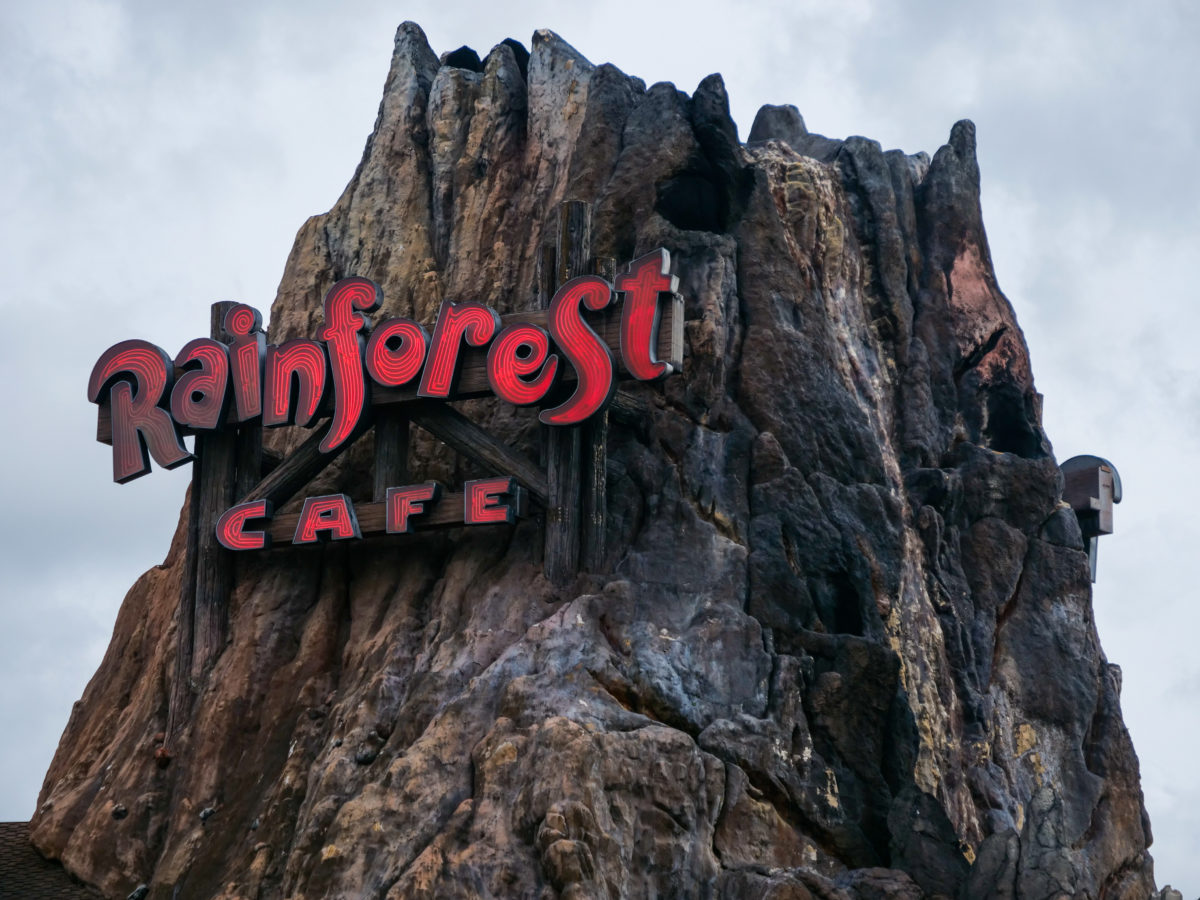 Another business that probably has a ways to go before opening, or reopening in this case, Rainforest Cafe hasn't communicated any kind of reopening plan for their Marketplace location.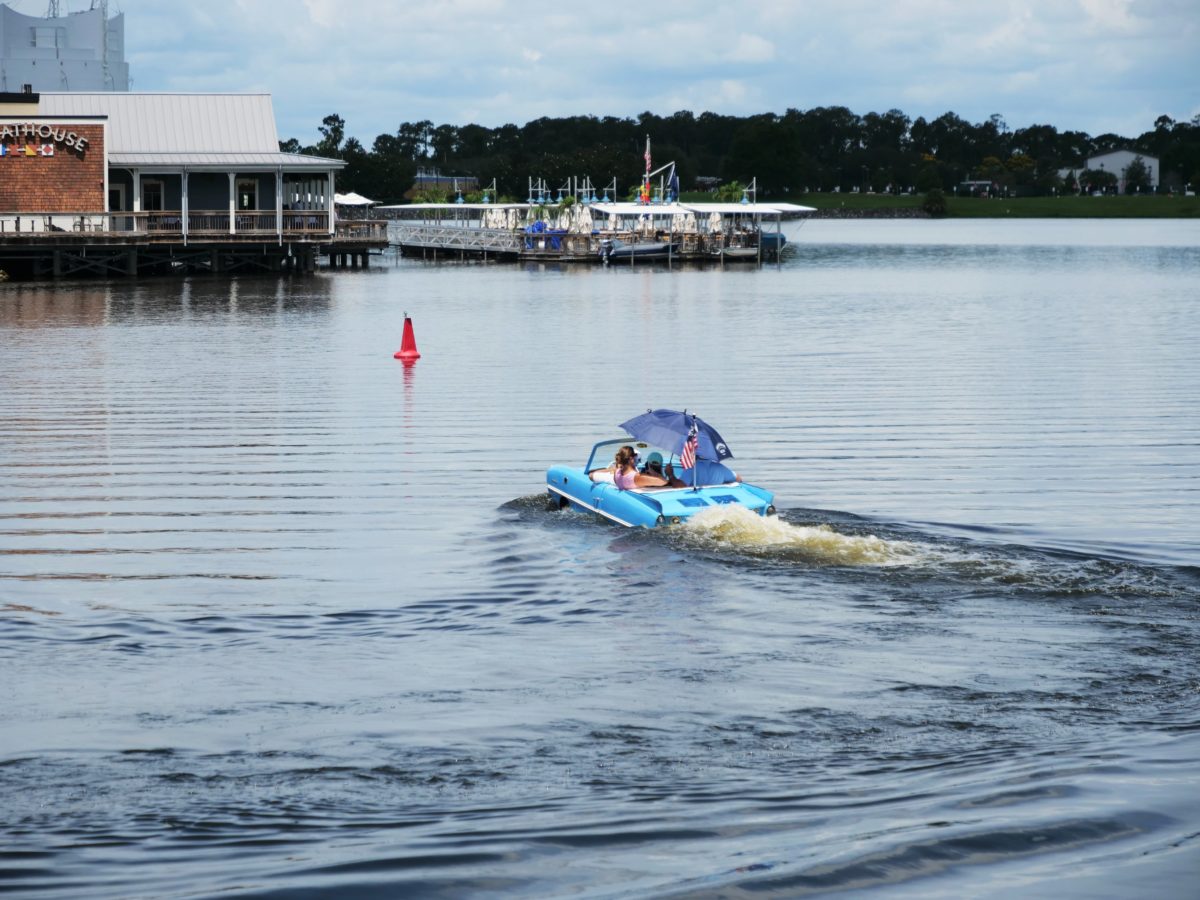 Nearby, Amphicars float by the Rainforest Cafe volcano. Even without the restaurant open, it's still a pretty interesting sight.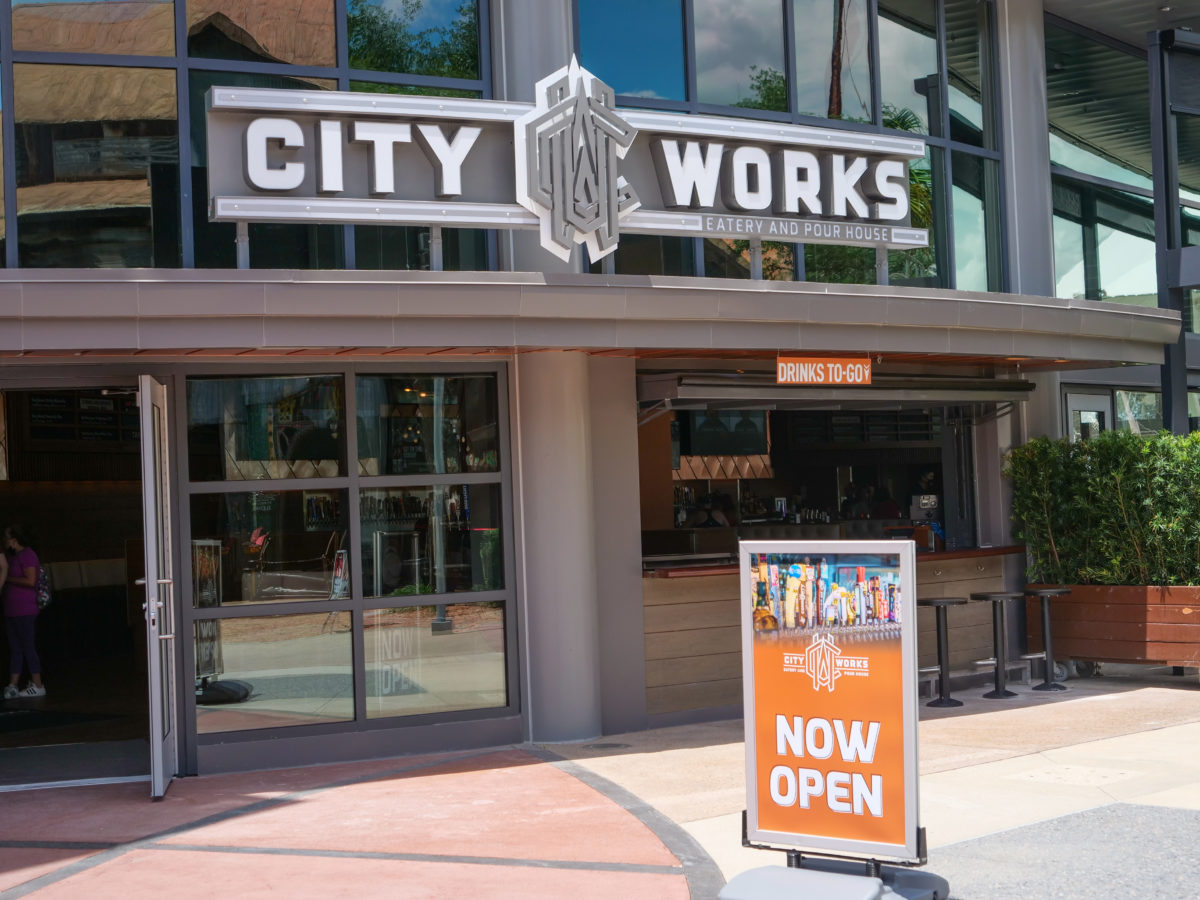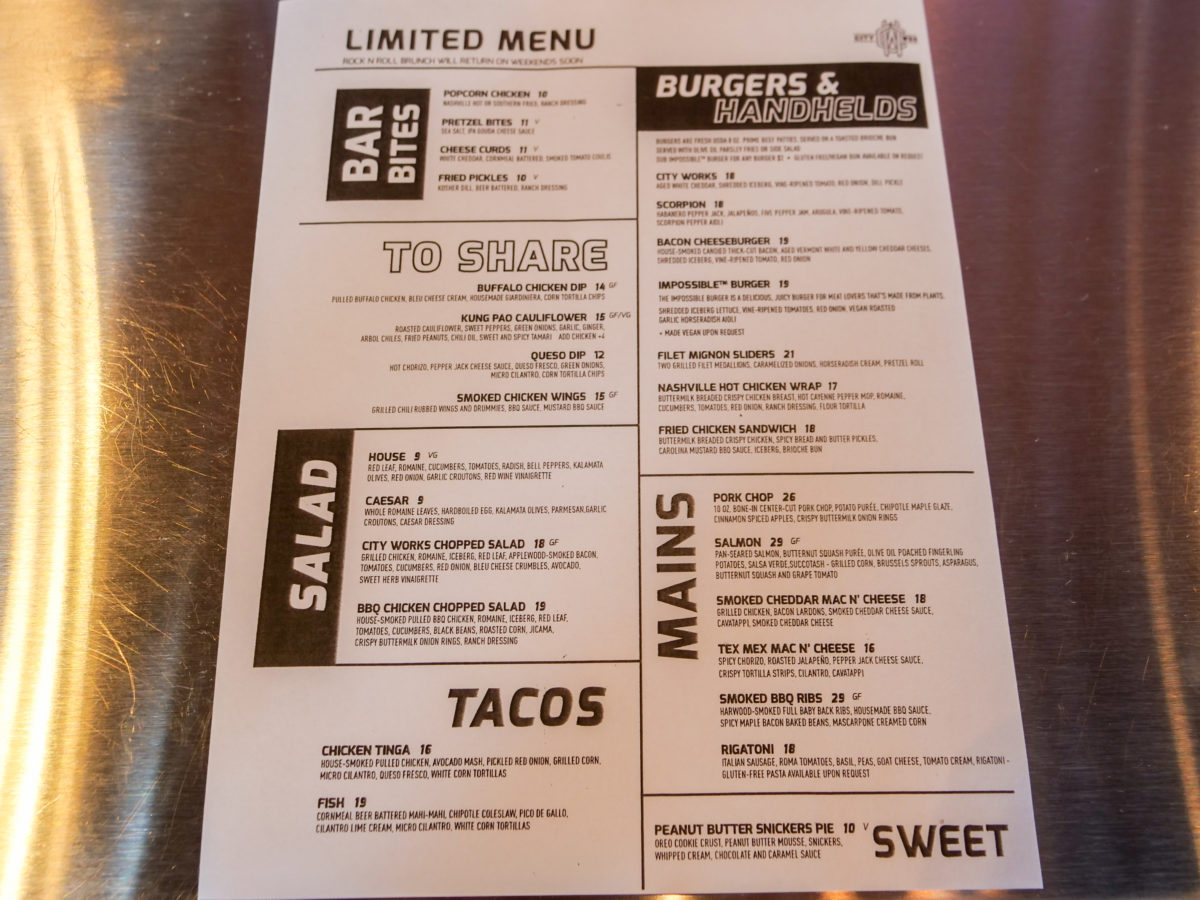 However, circling back to a restaurant we already mentioned, City Works Eatery & Pour House has reopened. Despite the patio construction, guests are welcome to dine-in at the beer-heavy restaurant or grab a drink from the walk-up bar outside. City Works is open 10:00 am to 10:00 pm daily.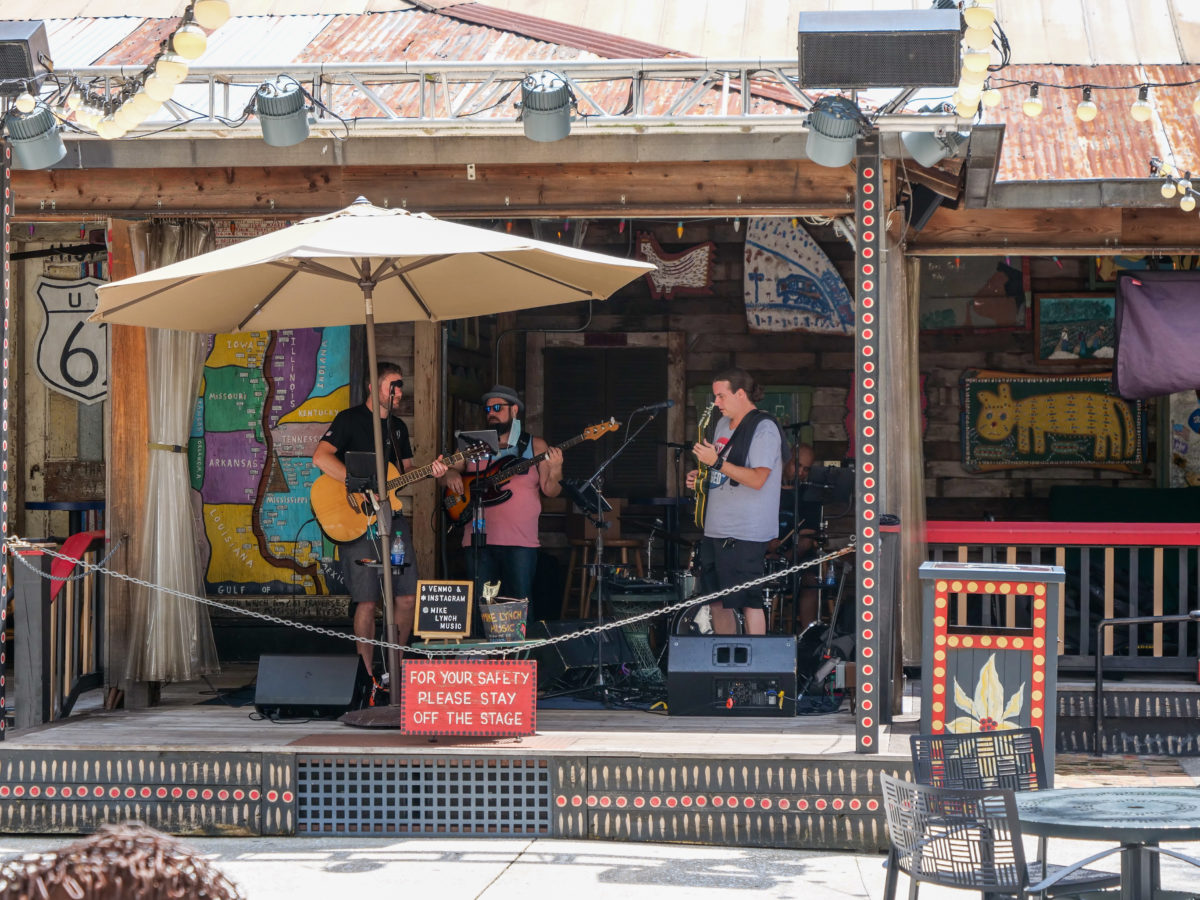 Just across the walkway, House of Blues Restaurant & Bar continues to bring us live music on their outdoor patio. We're excited to see life returning to the Disney Springs West Side, which was mostly shuttered for the first few weeks of reopening.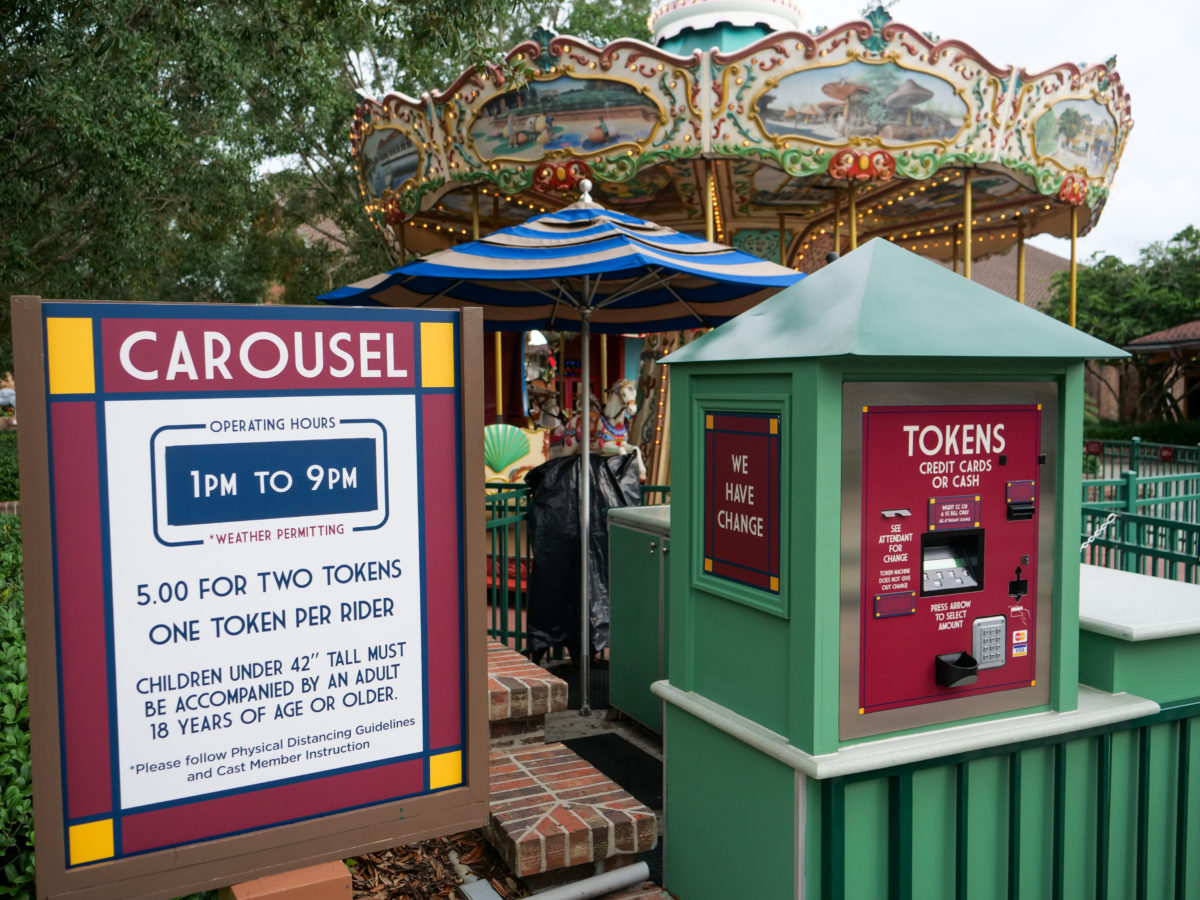 While we're on the topic of circling, the Disney Springs Carousel reopened on Thursday, making it the first, and only, ride open at Walt Disney World. While it might be a bit underwhelming, for $2.50 per ride it's a bit cheaper than a ticket to one of the parks.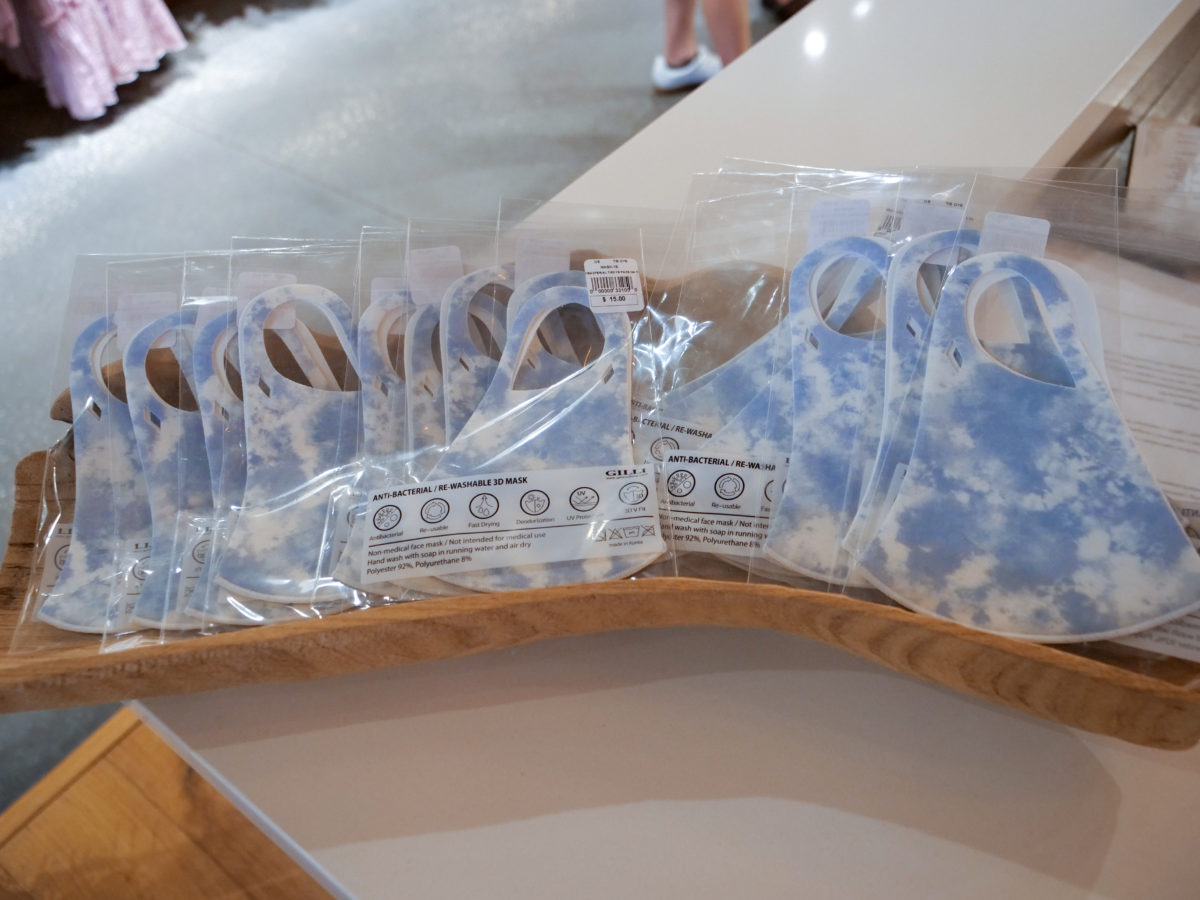 On the mask front, American Threads is down to its last dozen or so masks. They're hoping for more next week, but will likely be sold out by the time this post is published.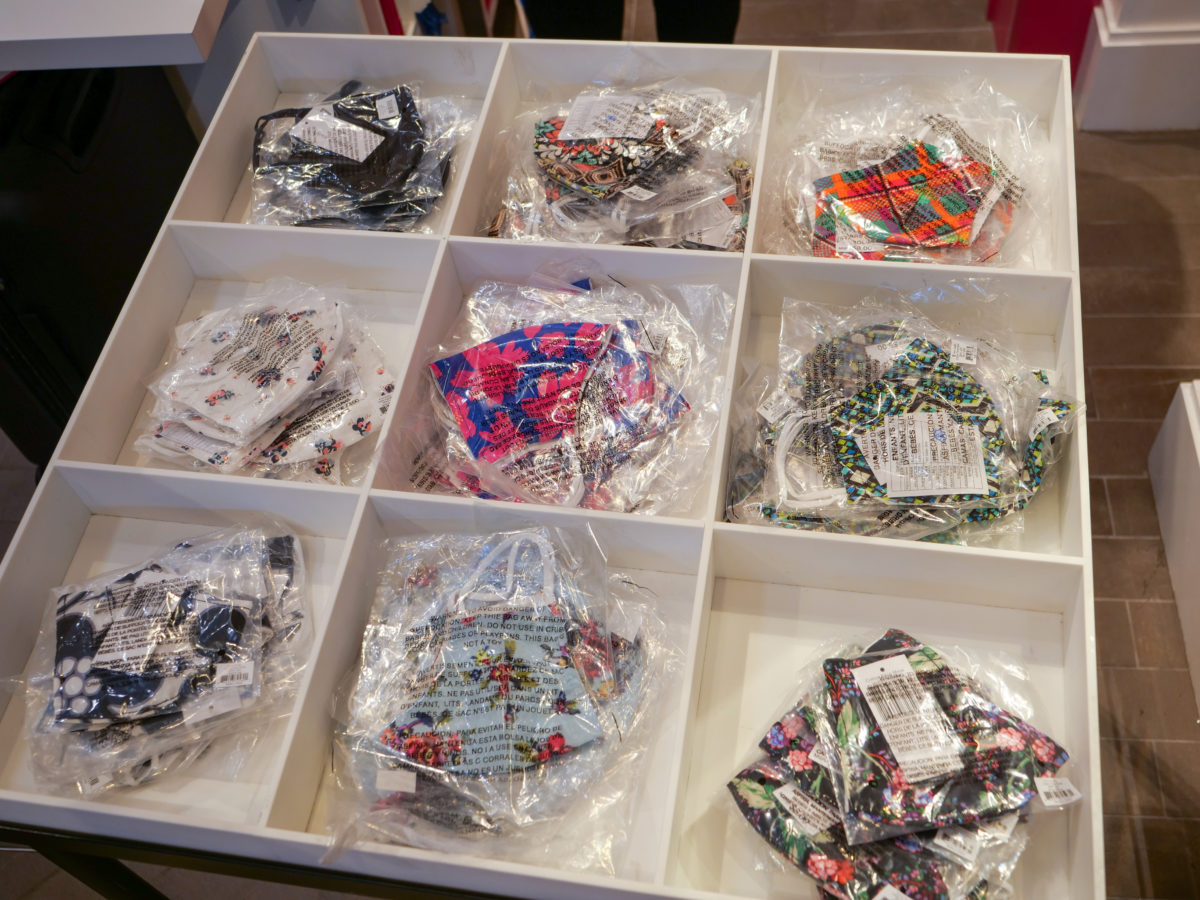 Conversely, Vera Bradley's mask supply seems to keep growing, and they had nine different styles today.
If you're in the market for a new mask and are interested in all the different styles Disney Springs retailers have to offer, take a look at our new post covering all of the different stores and varieties available.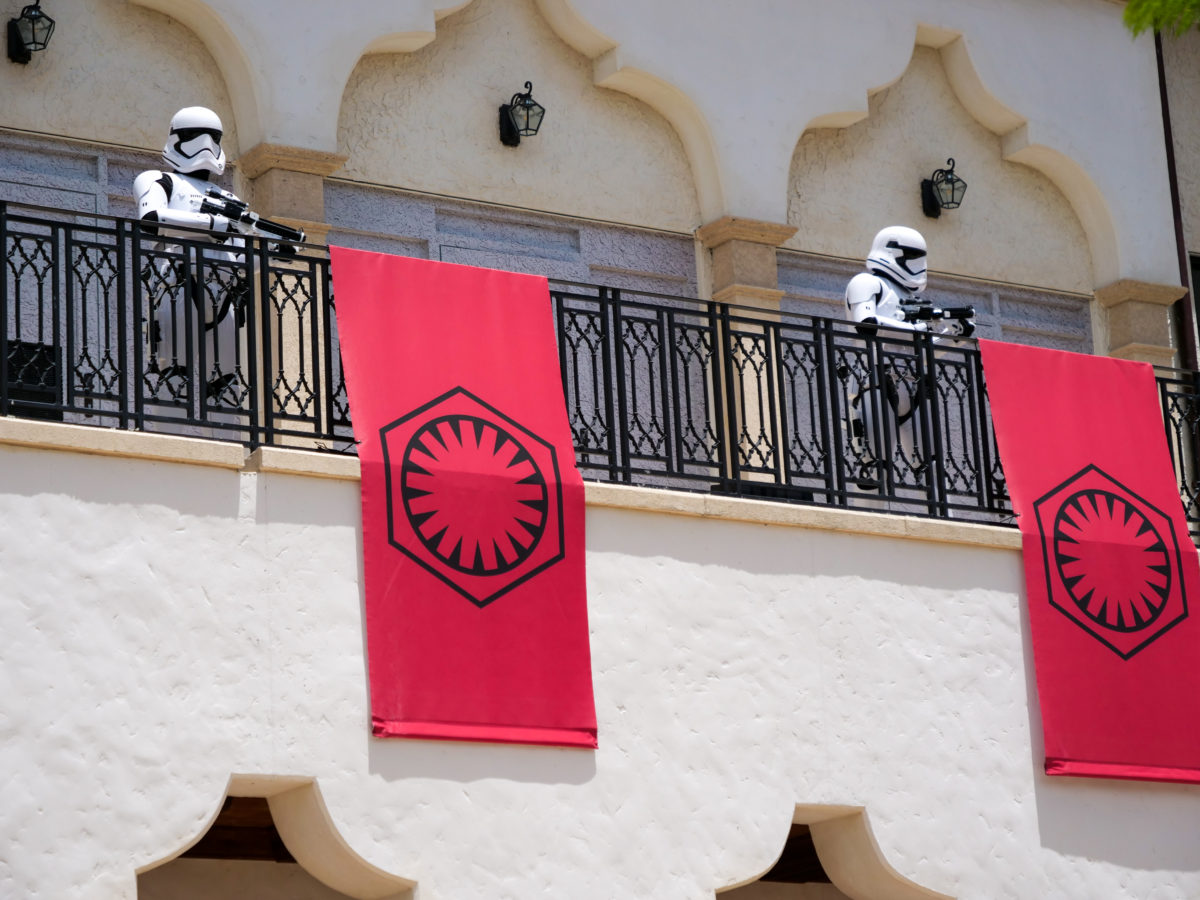 Rounding out our visit in the Town Center area, this station had its usual two Stormtroopers with their normal interactions.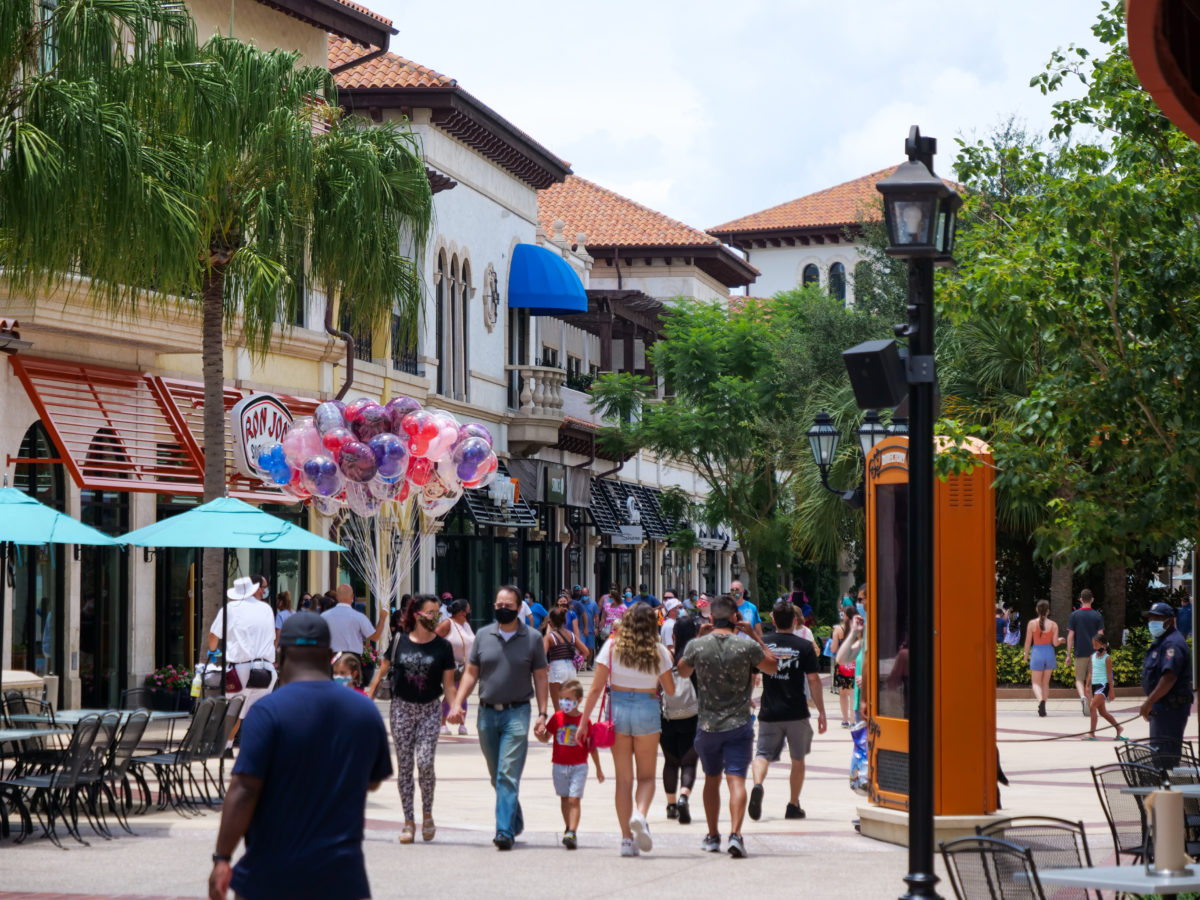 By the early afternoon, we're seeing crowds beginning to return. Not just for the day, but at higher levels than what we're accustomed to seeing since the reopening. While having far more favorable weather (as compared to last Saturday) is helping, the return of many restaurant and retail outlets is surely contributing as well.
We hope you've enjoyed all of these updates from Disney Springs. Are you planning on returning to Walt Disney World for some shopping and dining in the near future, or are you waiting on the parks to reopen? Share your plans in the comments!