As stay-at-home orders are lifting, more and more necessities have begun to reopen their doors. With Disney Springs now back to bustling with life, the Speedway gas station across the street has reopened today, after having closed back in April.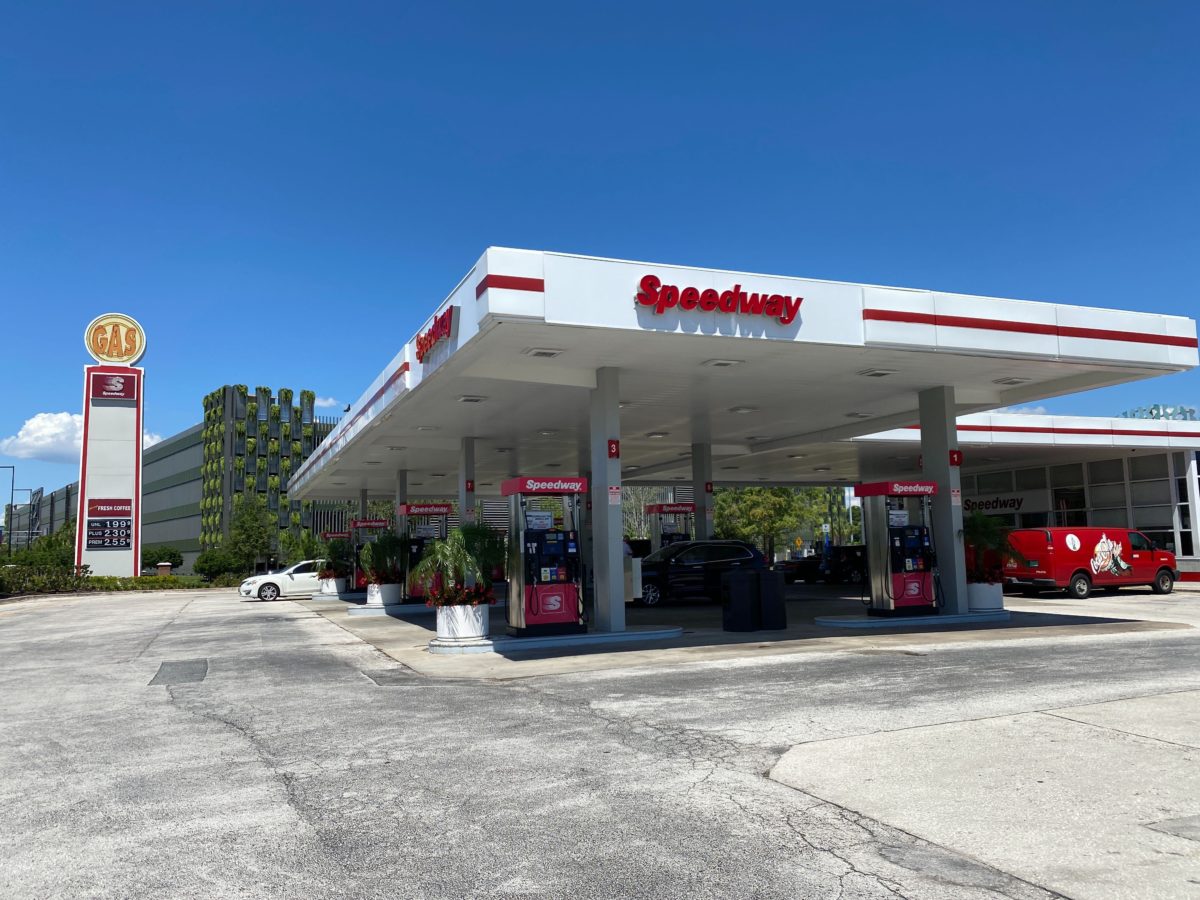 For those commuting from afar, gas prices remain fairly low for now, thankfully.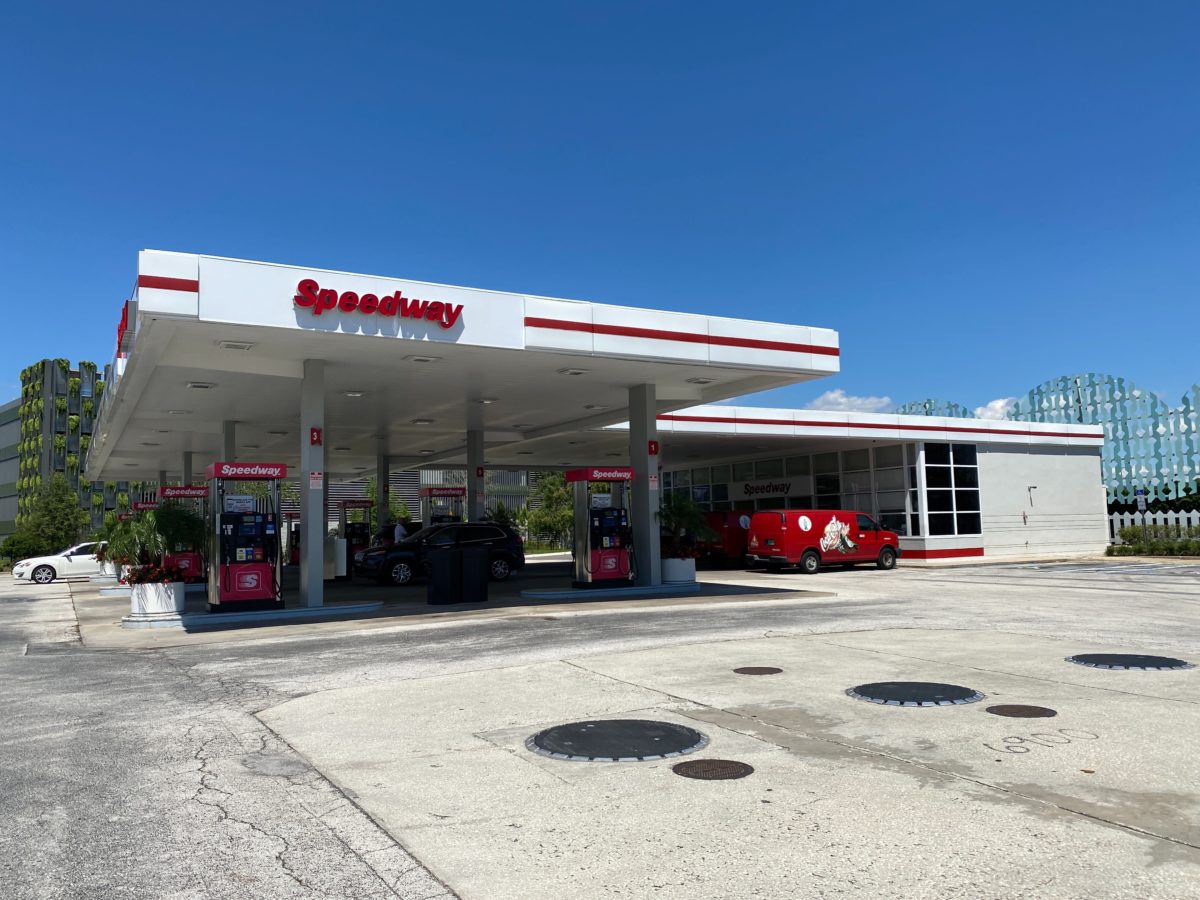 This Speedway location is one of three across the Walt Disney World property. The Speedway located behind Magic Kingdom has remained opened throughout the closures, while the Speedway located by Disney's Boardwalk Resort has been closed.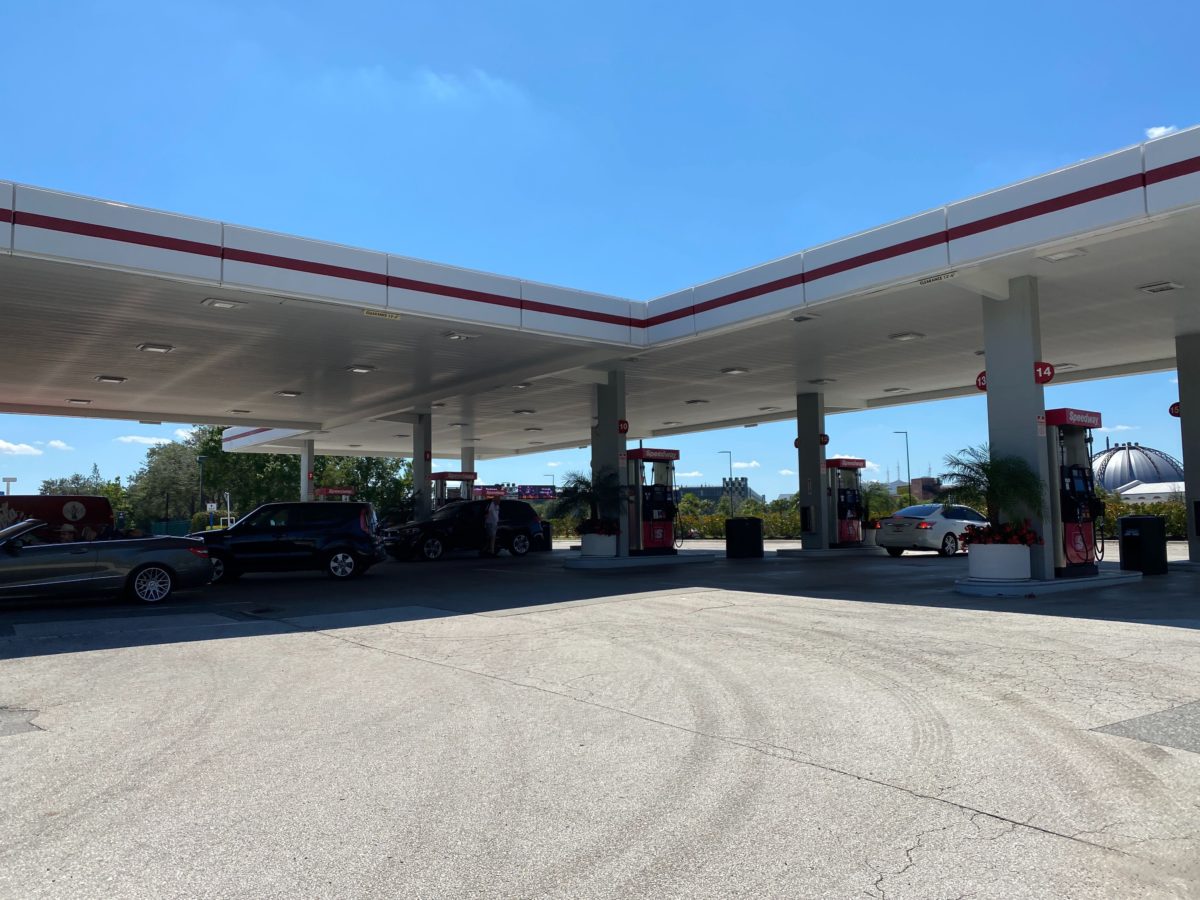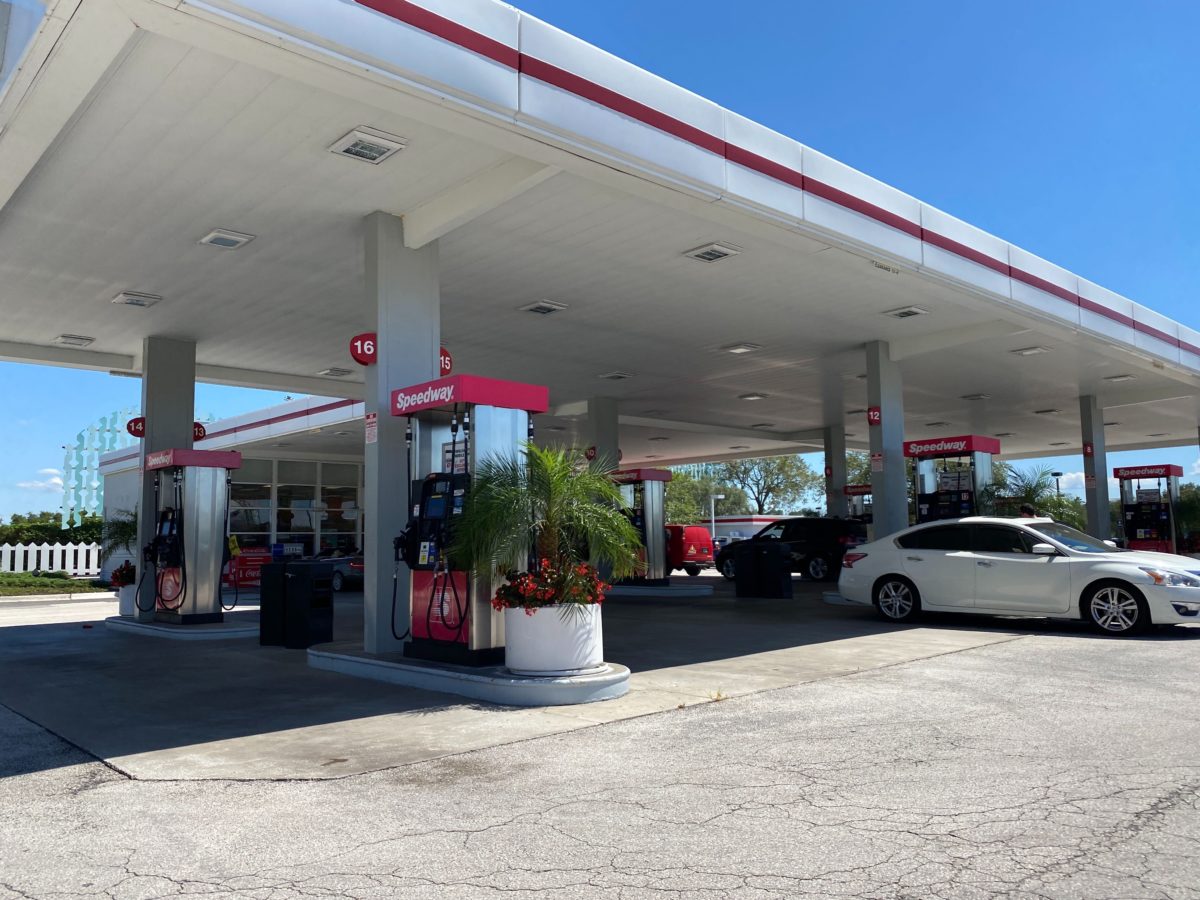 Located right across from Disney Springs, this Speedway is the perfect location for guests to fill up their cars before heading home for the night.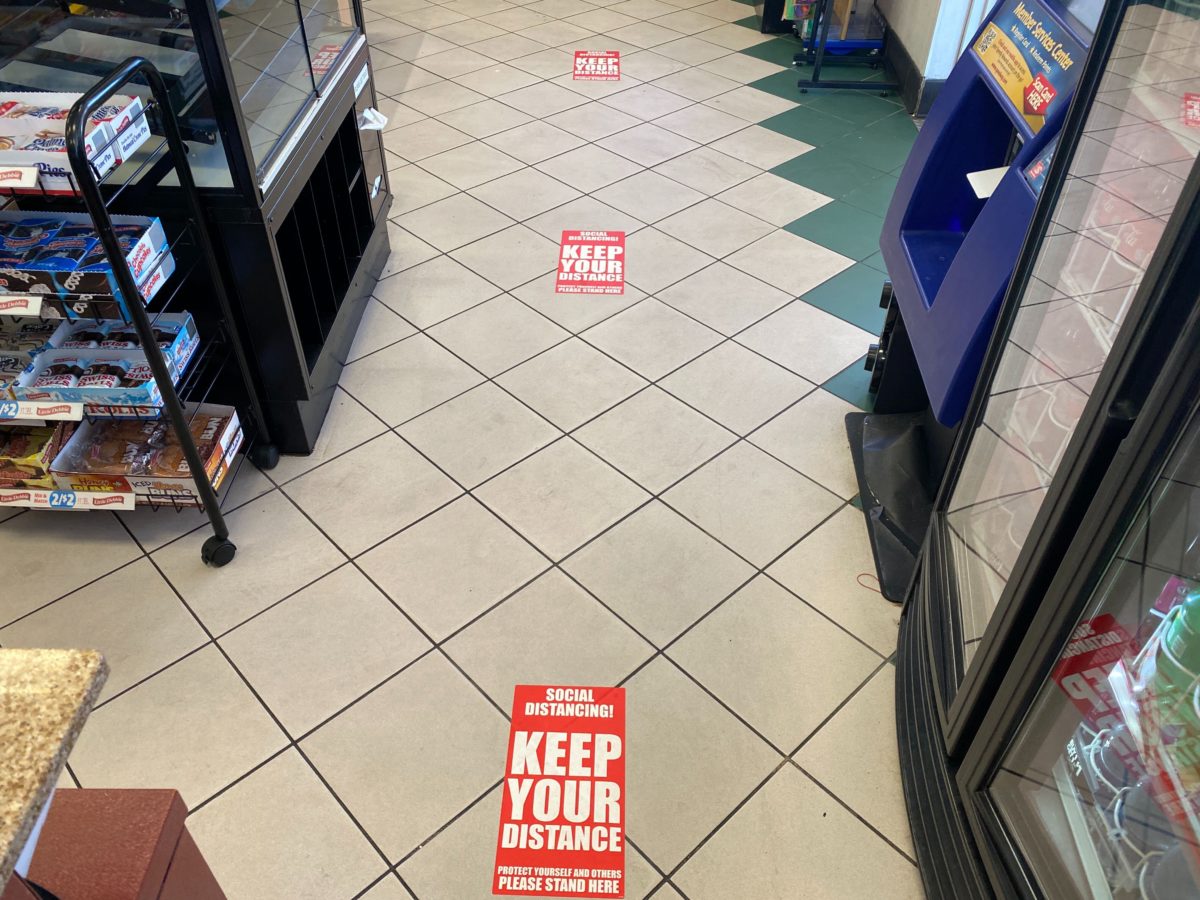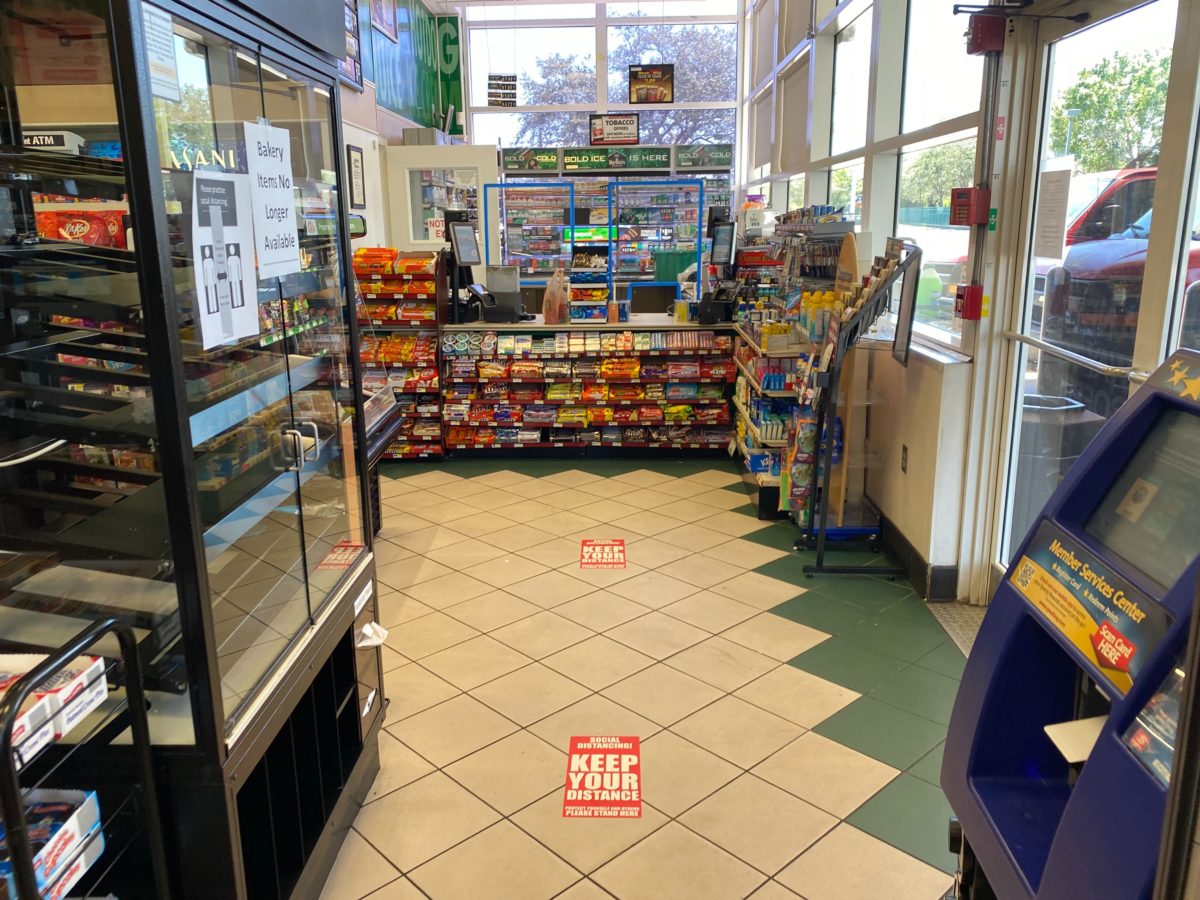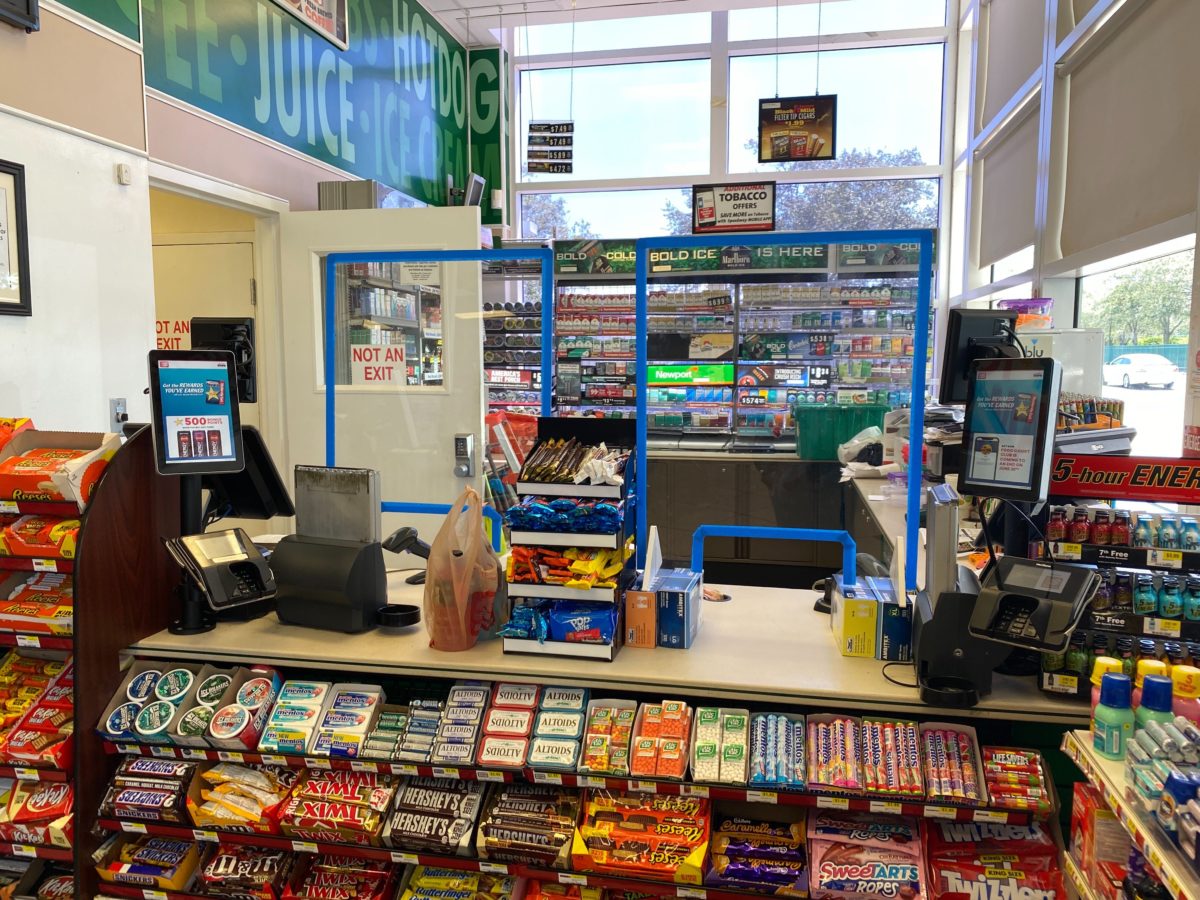 Social distancing markers have been placed throughout the inside of the store, as well as a plexiglass barrier installed at the counter.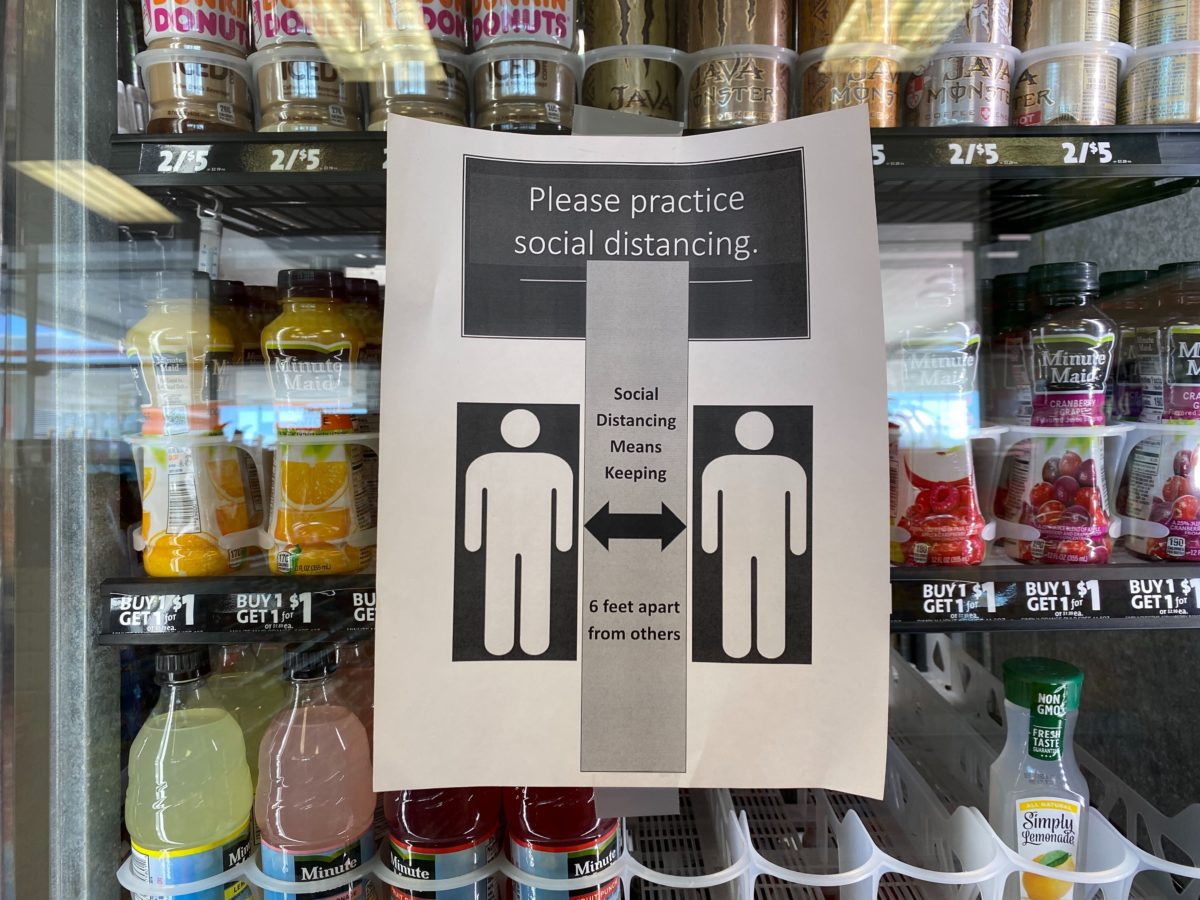 Social distancing signs have also been printed out and taped onto various spots around the store, reminding guests to stay six feet apart.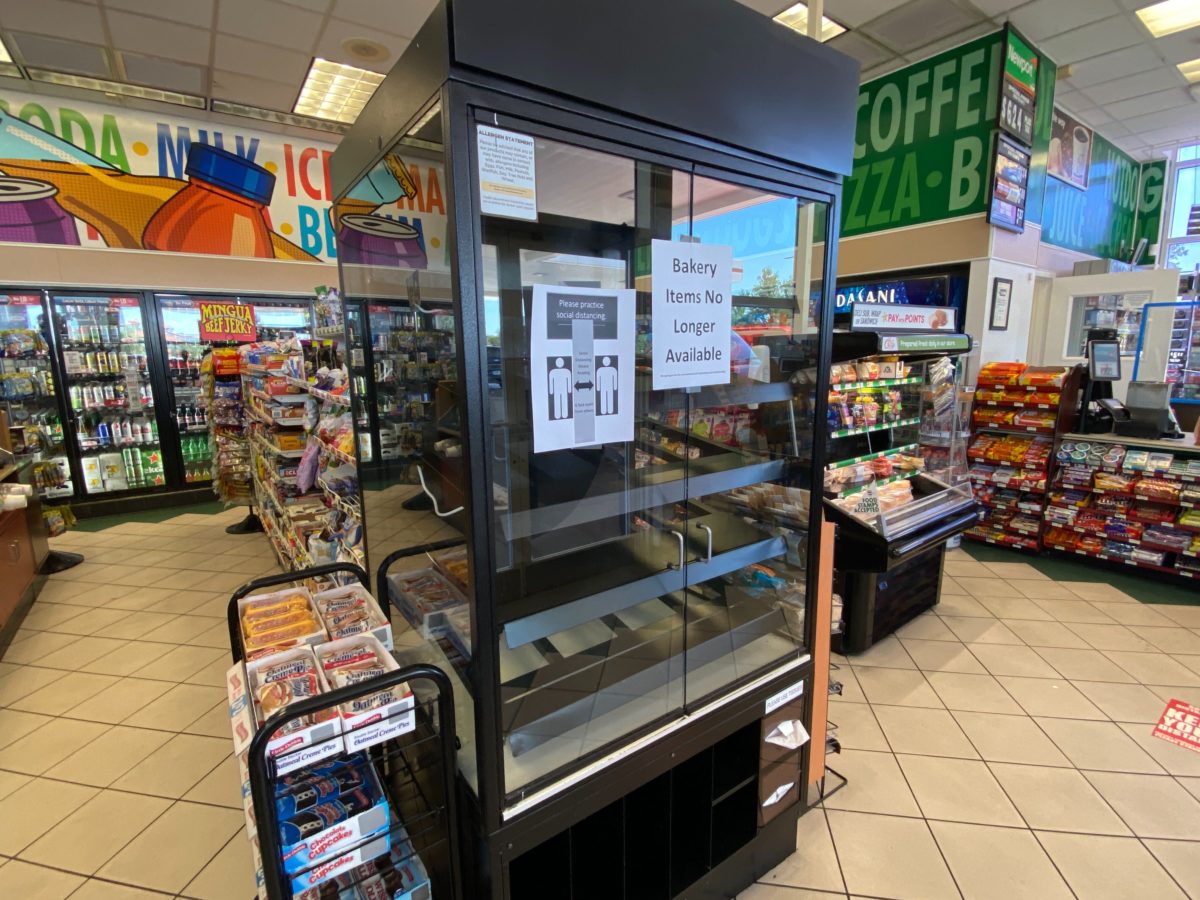 Speedway also has temporarily discounted many food programs throughout the store in order to ensure the health and safety of everyone can be kept.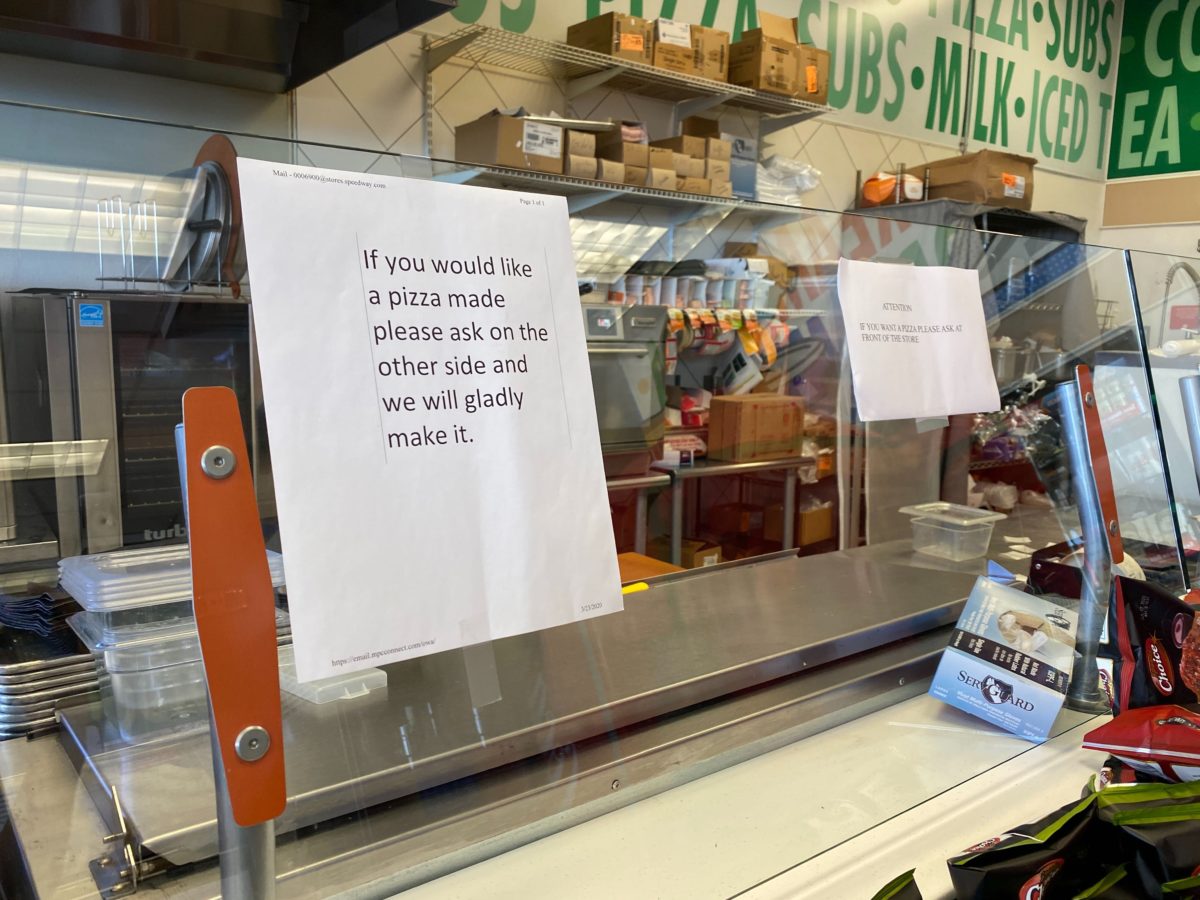 Although pizza by the slice has been discontinued for the time being, guests can still have a made-to-order pizza by following the instructions posted here.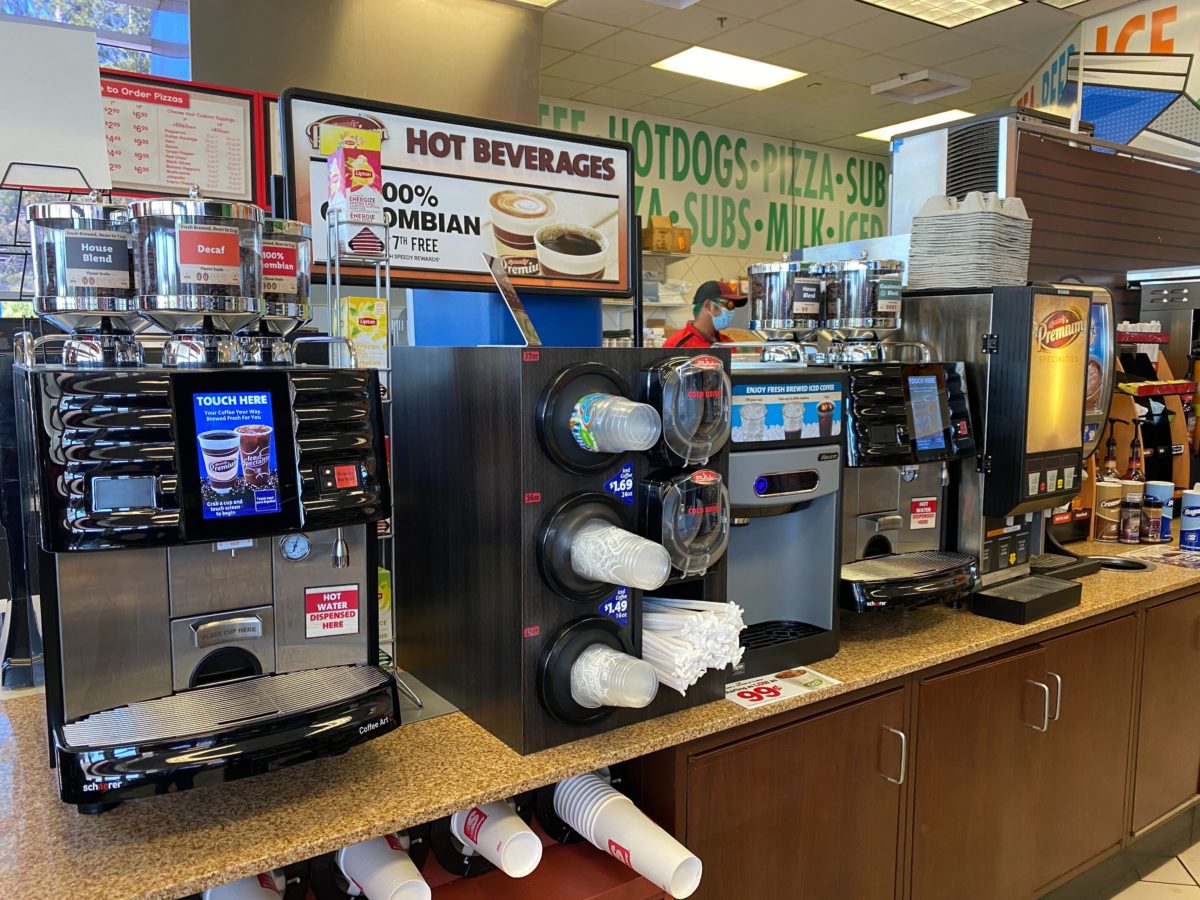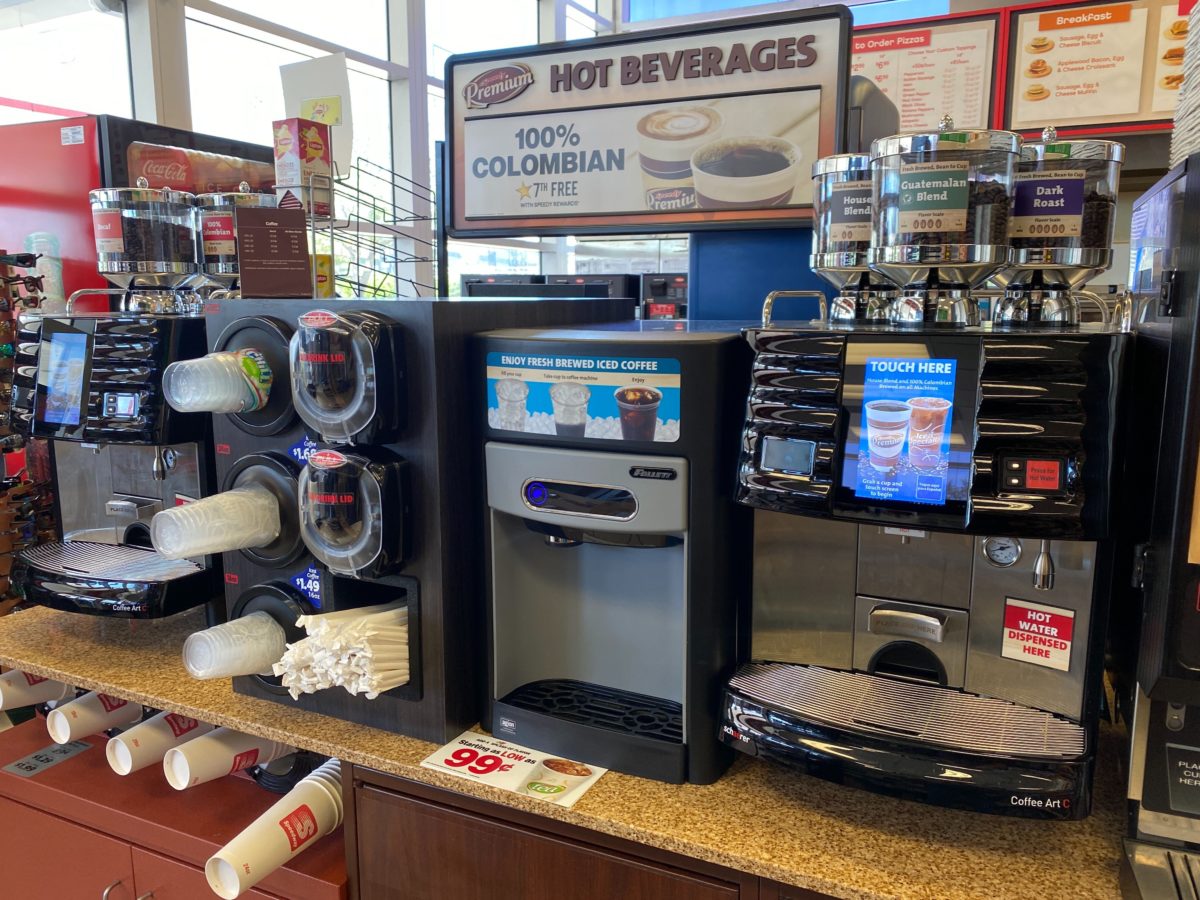 The self-serve coffee stations are still in use, but with a few changes made.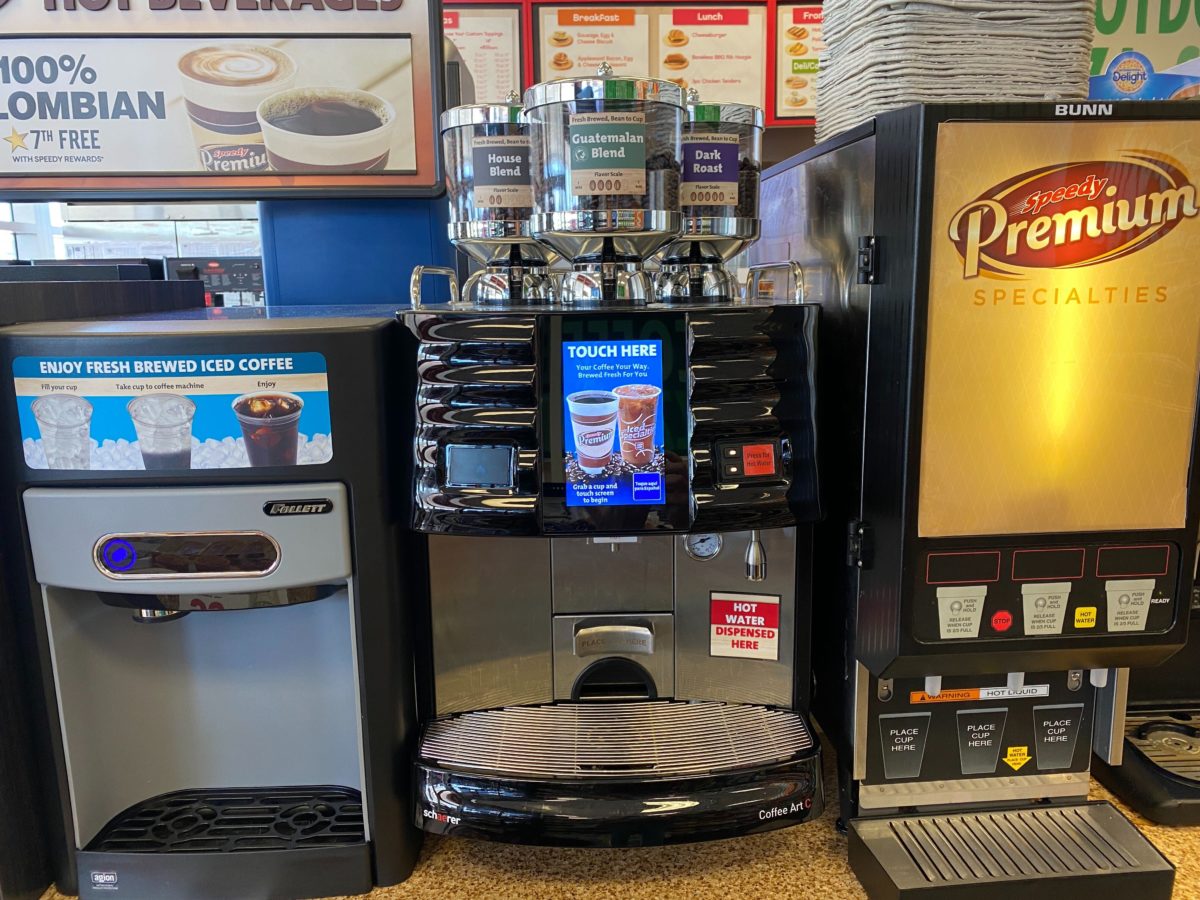 These new machines now offer fresh brewed iced coffee or freshly ground hot coffee made for you on demand.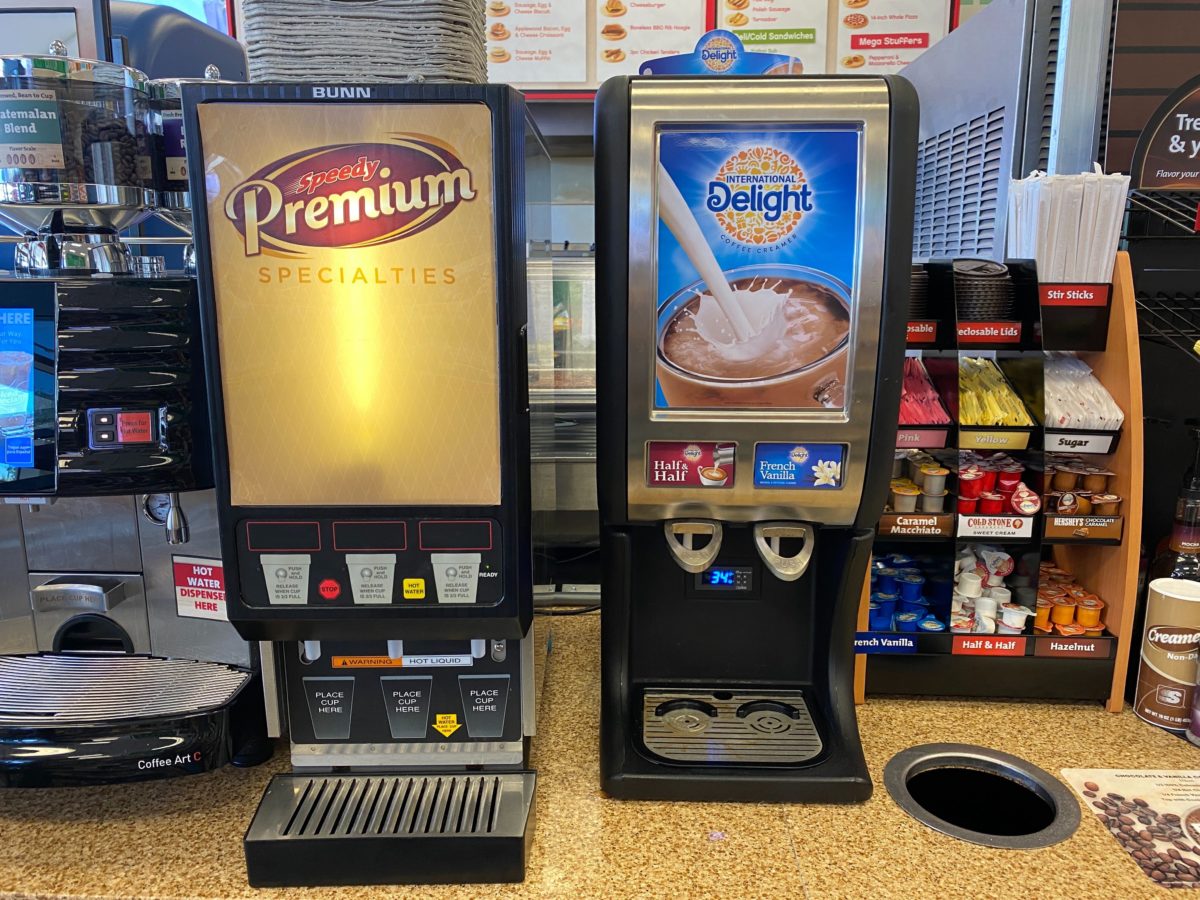 What used to be Dunkin' Donuts coffee is now changed to Speedy Premium coffee, Speedway's in-house brand of coffee. International Delight creamer is new as well, along with an assortment of creamer cups right beside the new dispenser.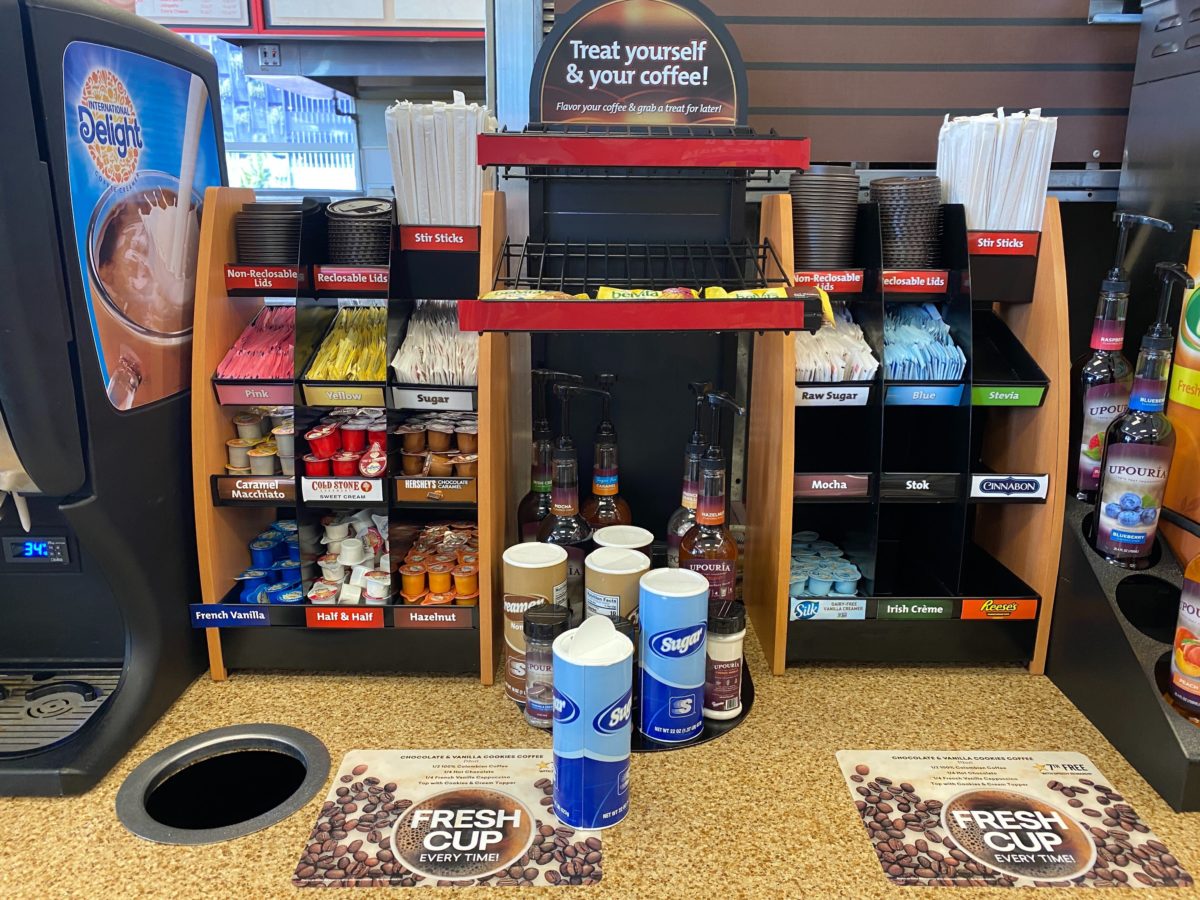 Other flavor options, sugar and creamer options are available as well, letting you customize your coffee to be just the way you like it.
Will you be stopping by this Speedway location to fuel your car and your body after an eventful day at Disney Springs?