The engineers at Jurassic Park have spared no expense on the unannounced "Velocicoaster" attraction taking shape at Universal's Islands of Adventure. With work continuing overnight, every day brings a new piece of track installed, giving guests and coaster enthusiasts alike a better idea of just how intense the ride layout will be.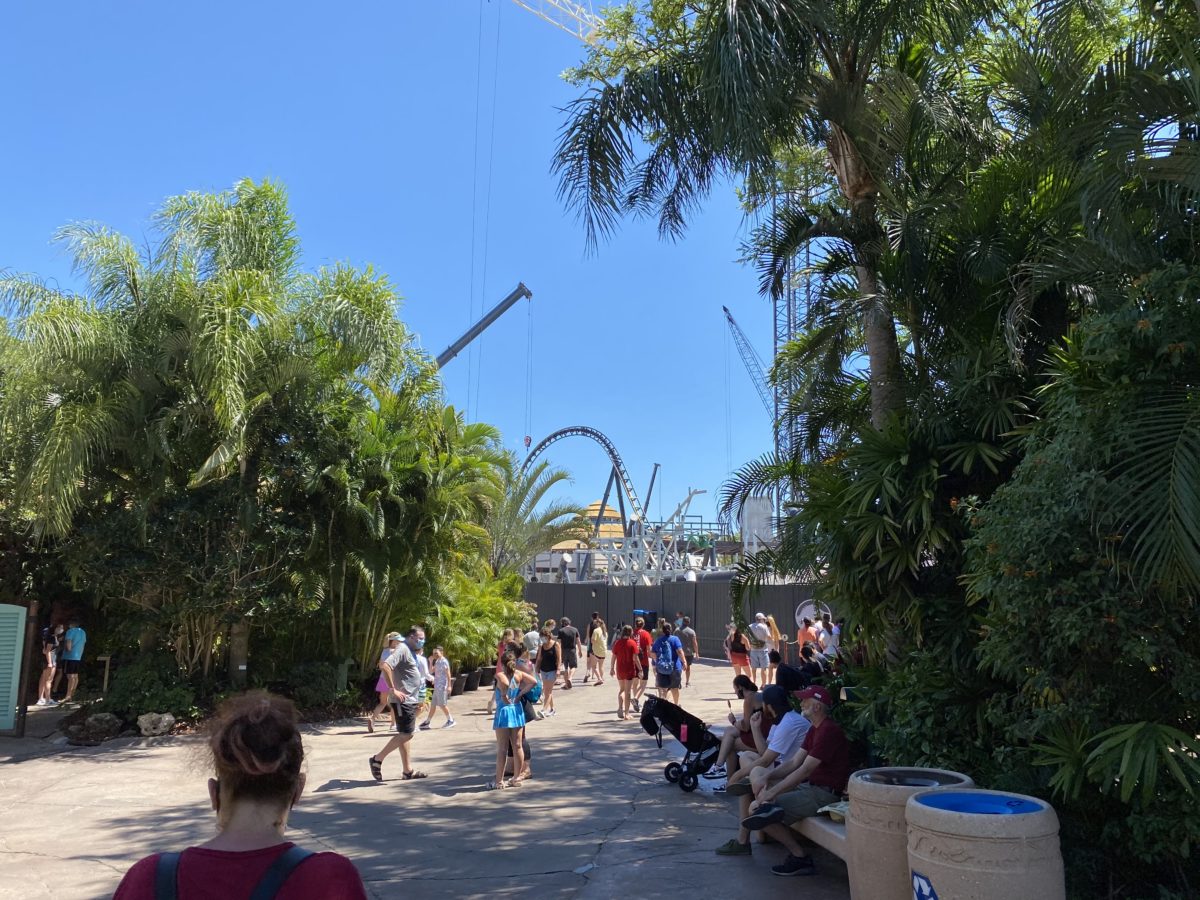 Today, we're heading in via the Skull Island area of the park, just past the Natural Selections snack kiosk, which, by the way, serves some delicious Dulce de Leche Churros, among other tropical-inspired snacks straight from Isla Nublar.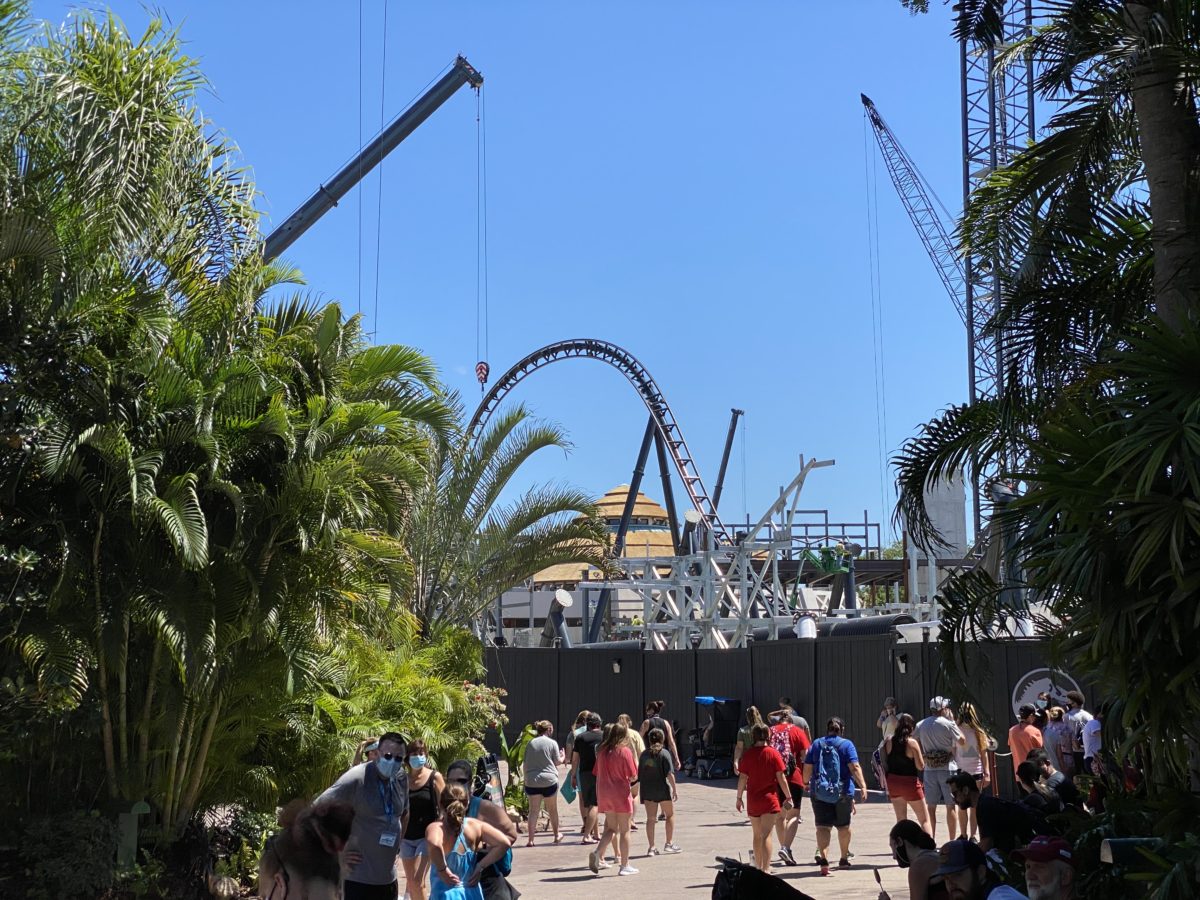 As you enter, you're greeted by a giant curving track, forming one of the inversion loops of the coaster.
The inversion loop now evolves into a steep dip that launches right back up into the air. Additional track will continue to be installed here, along the connectors jutting out from the massive supports.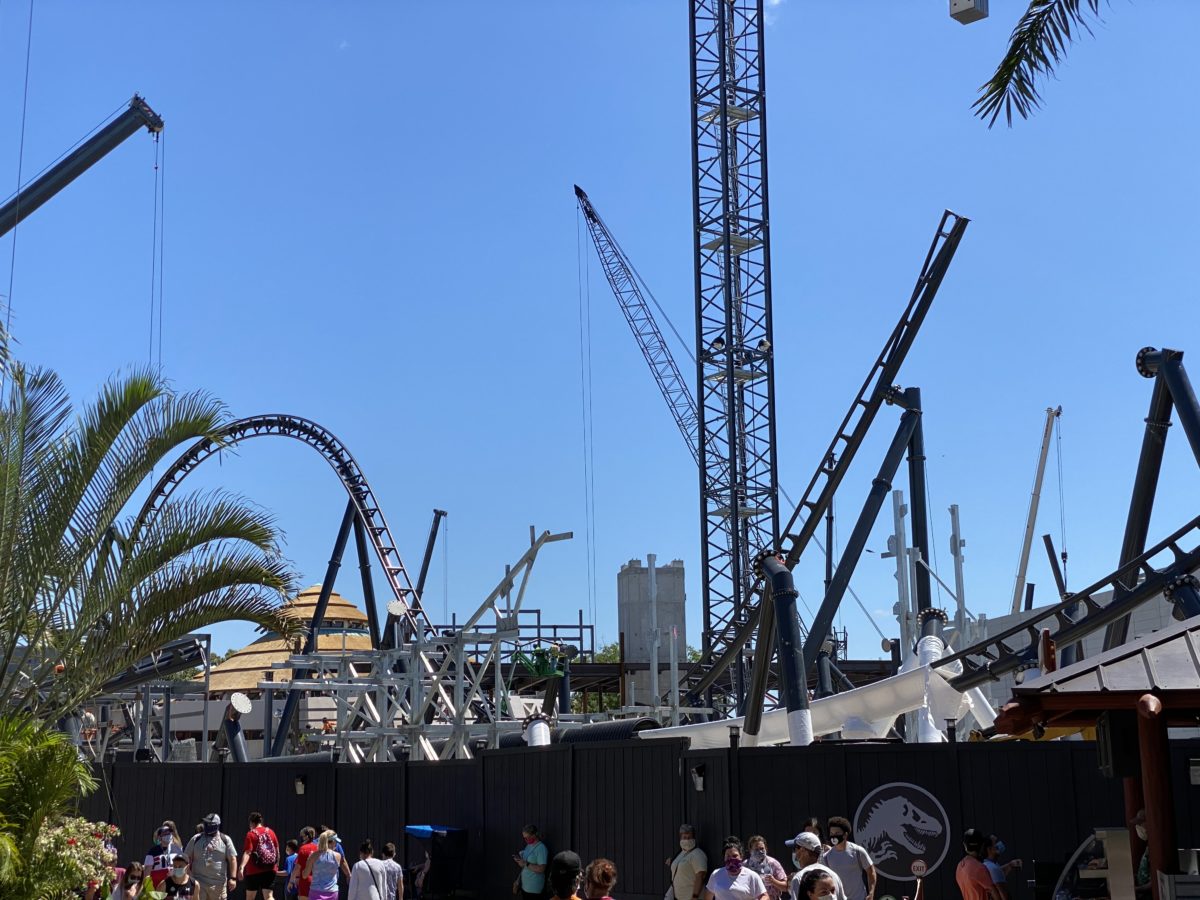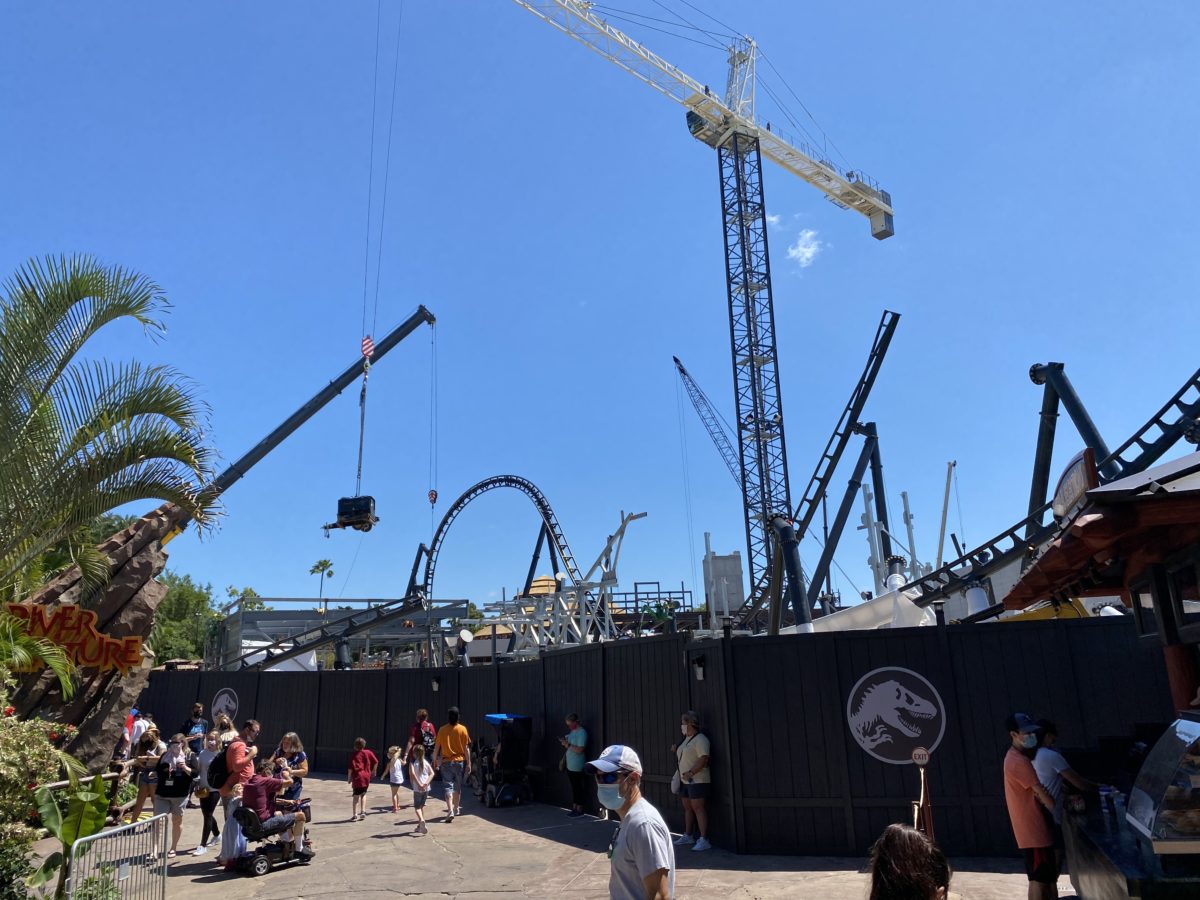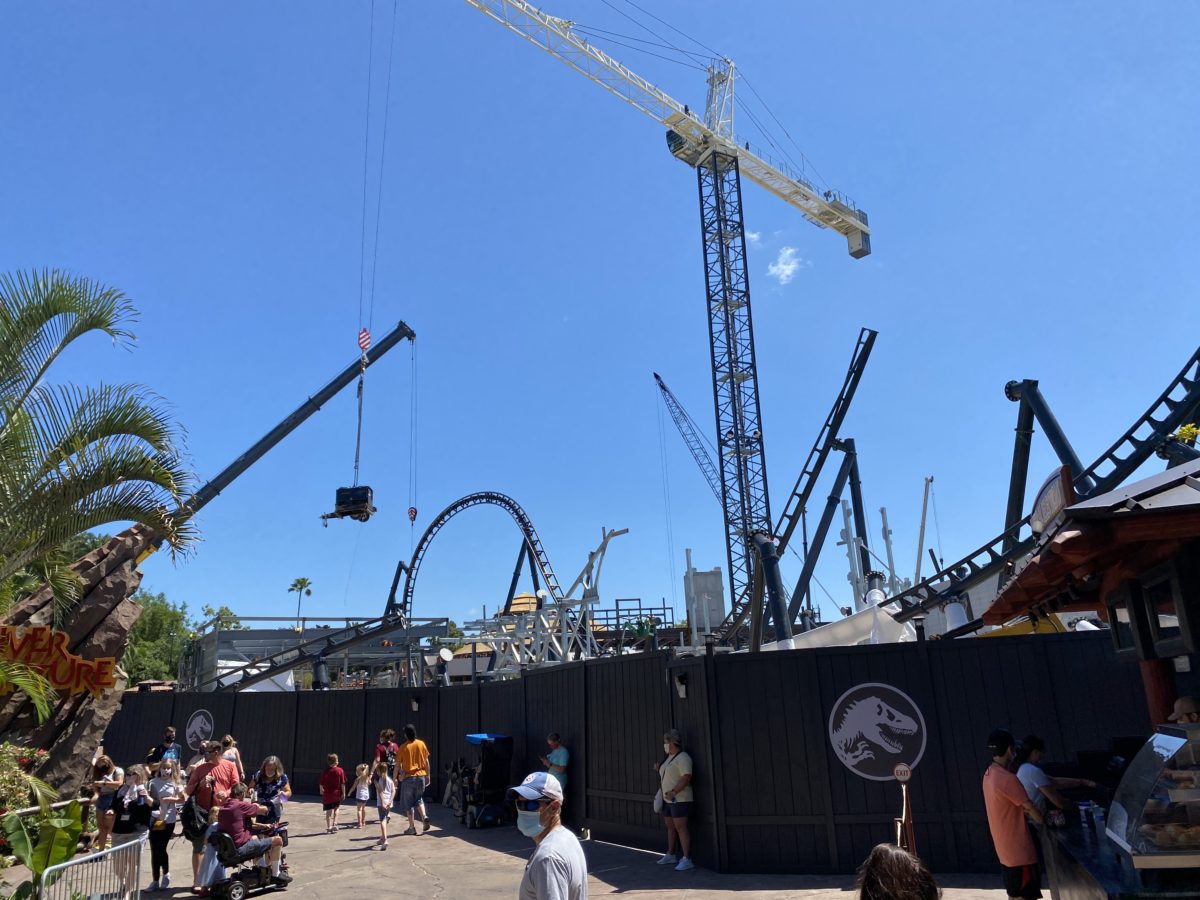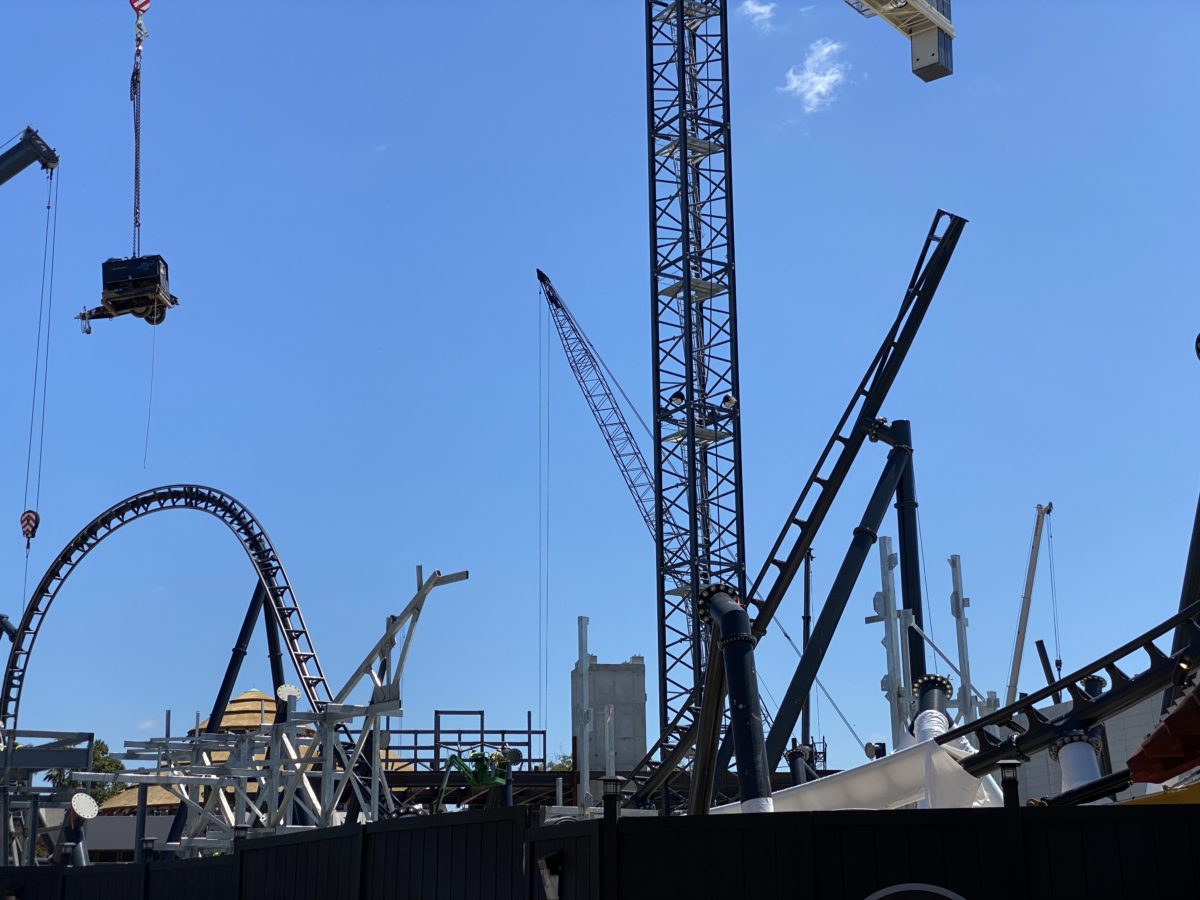 You'll notice that the dip takes place right alongside that oddly-shaped metal structure to the left. Believed to be the outline of a possible dinosaur, we've yet to see what this will ultimately evolve into. Along the right lower portions of track, you'll notice the white coverings to protect the pieces from the elements.
For more information on booking your next trip with our official travel agent sponsor, the Vacationeer, visit wdwnt.travel.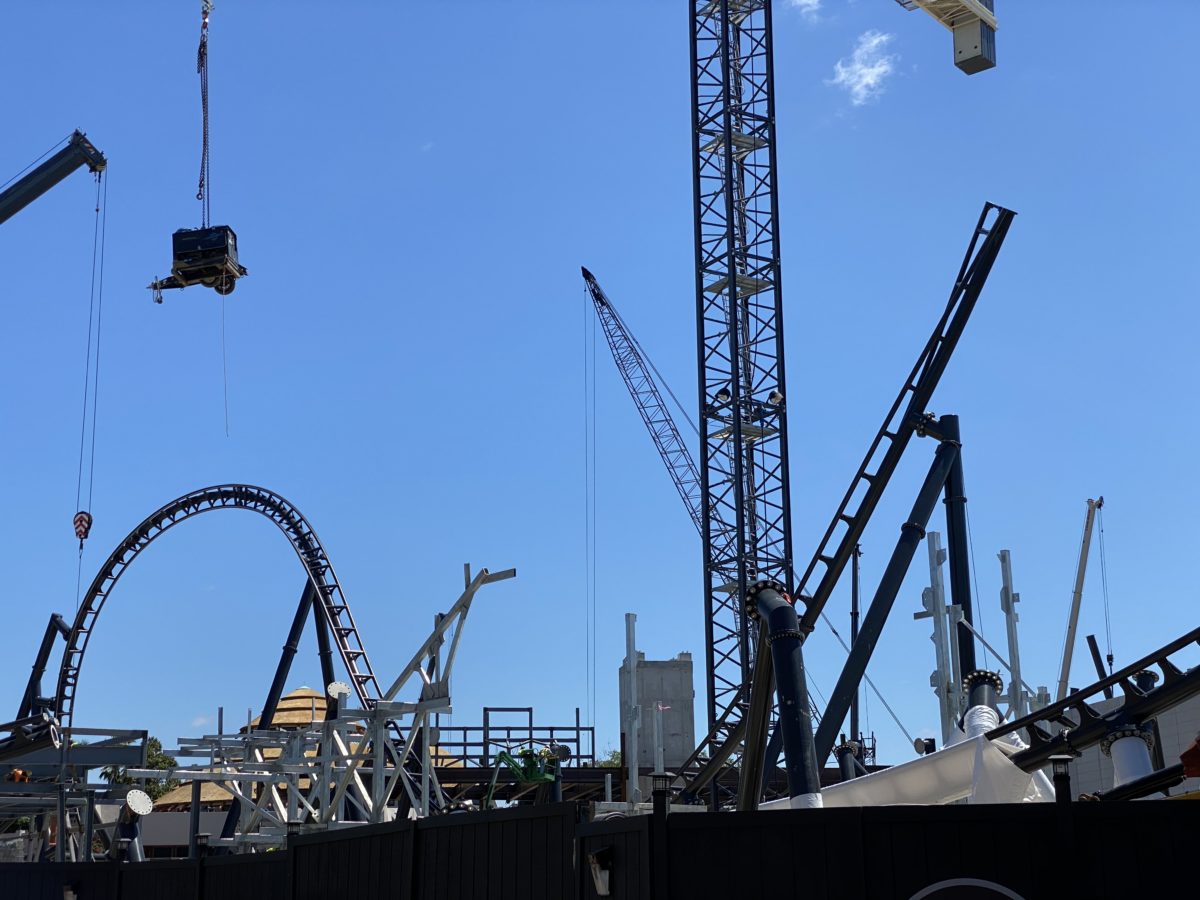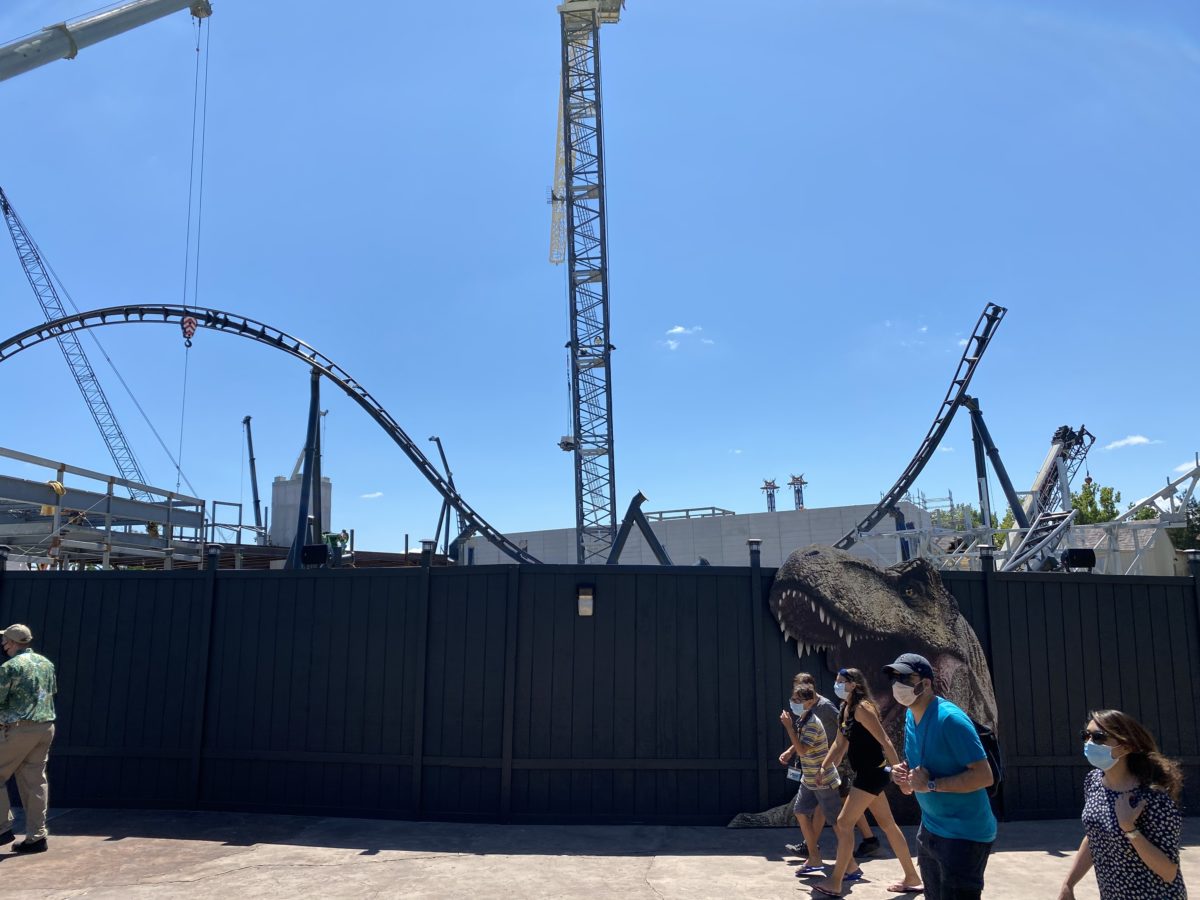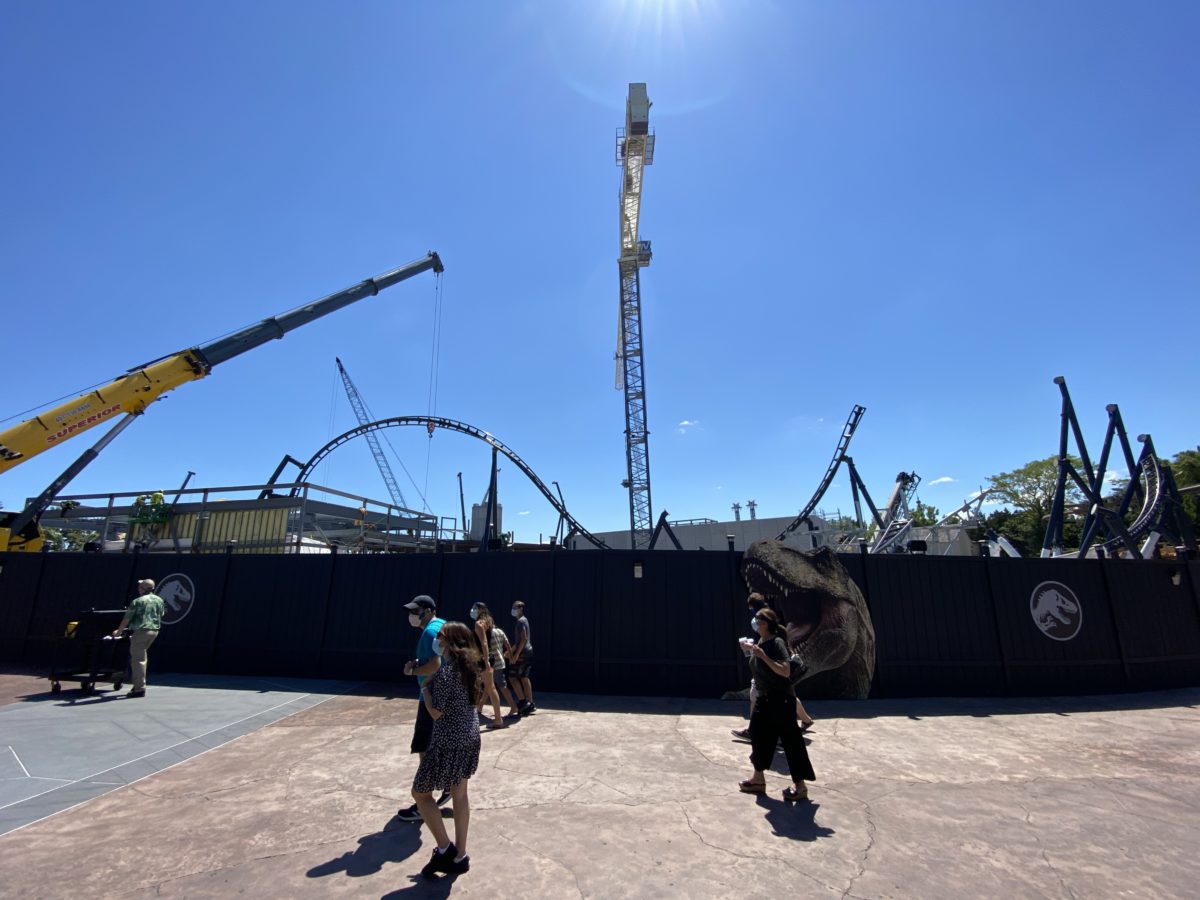 While many bemoan the loss of sight lines throughout the park, there's no denying that the winding track looks very cool, and will add even more kinetic energy to Jurassic Park.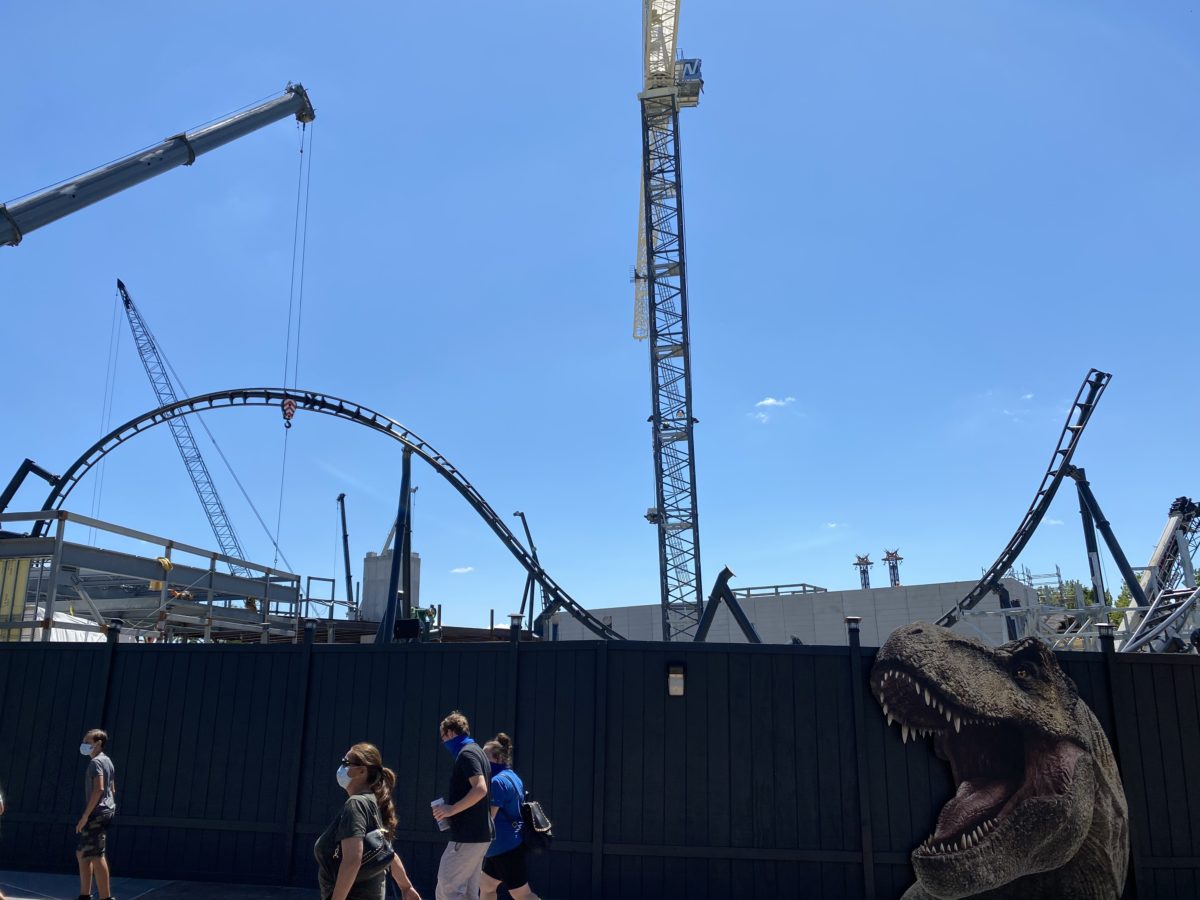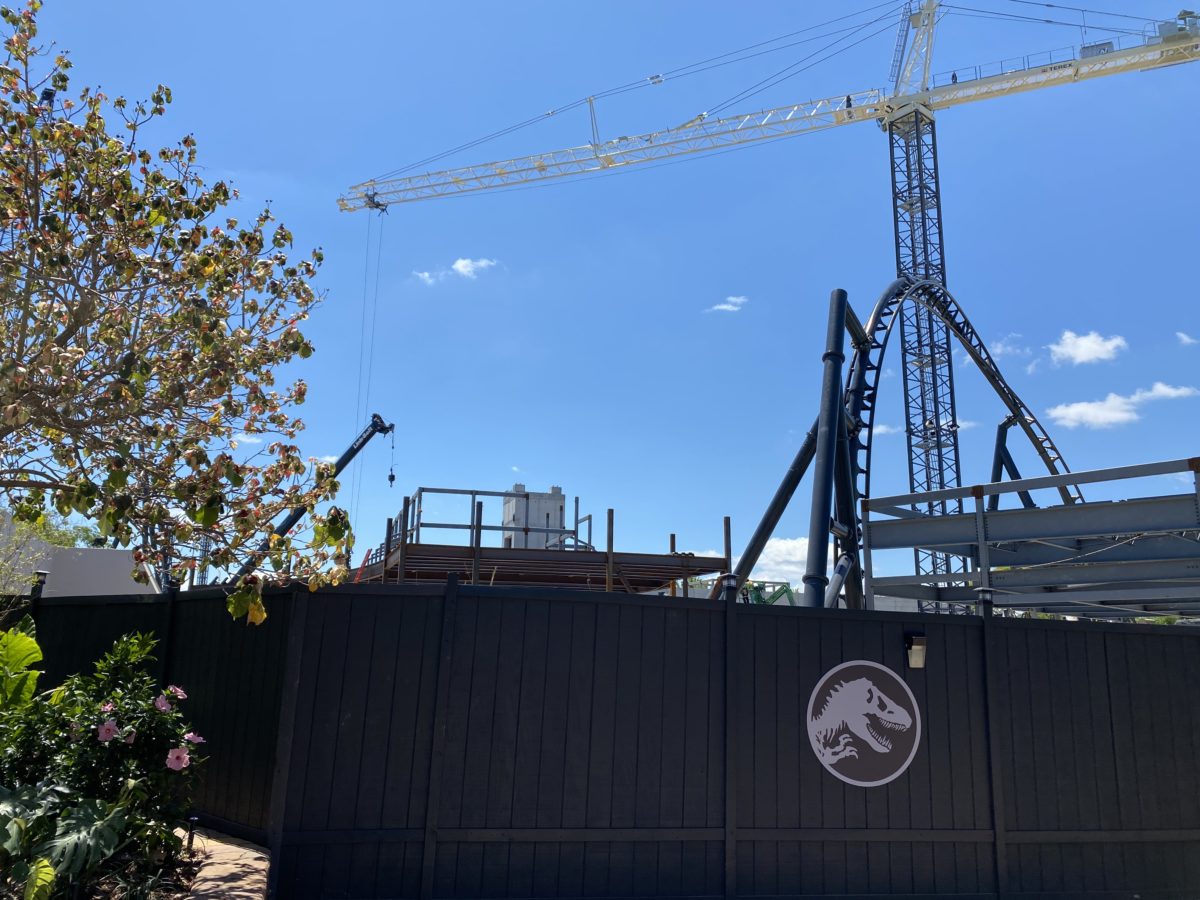 Here's a closer look at the show buildings in progress, flanking both sides of the loop.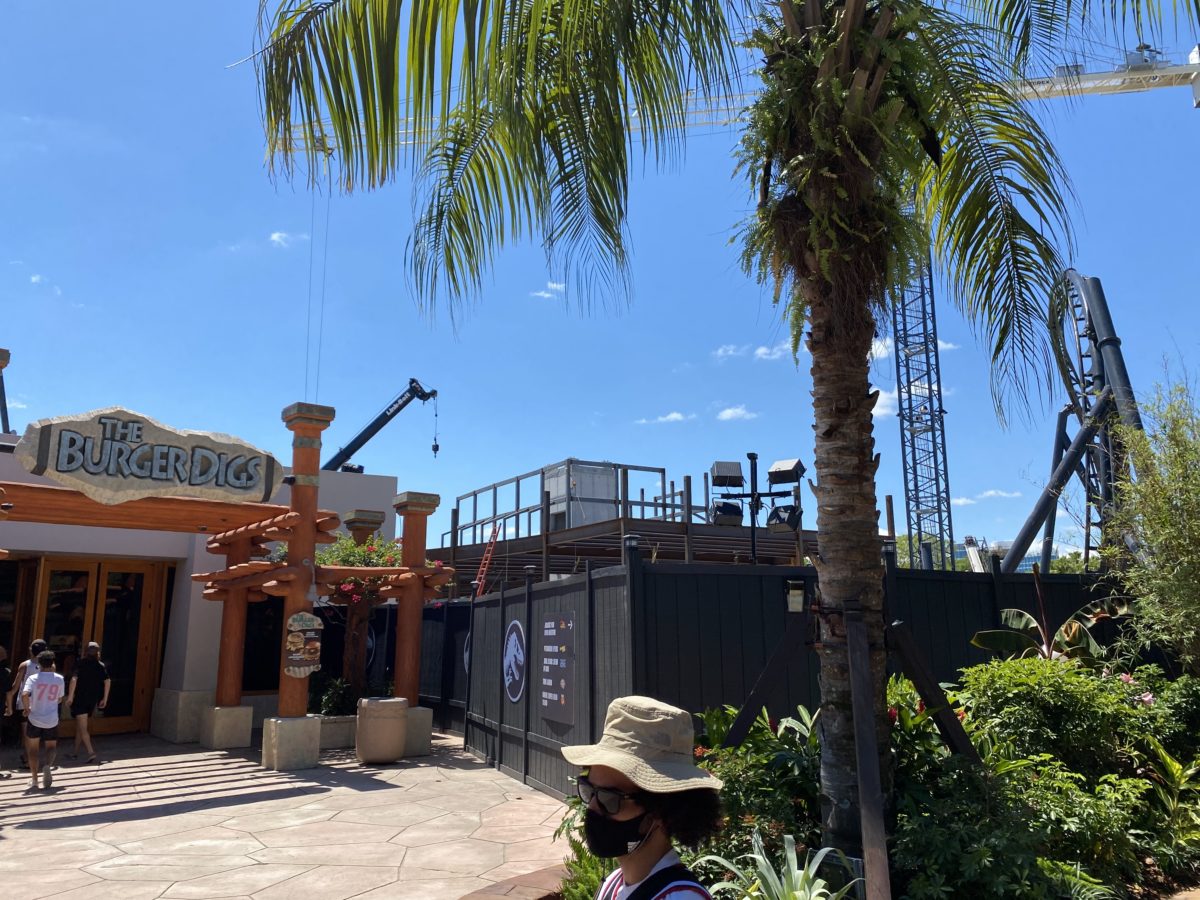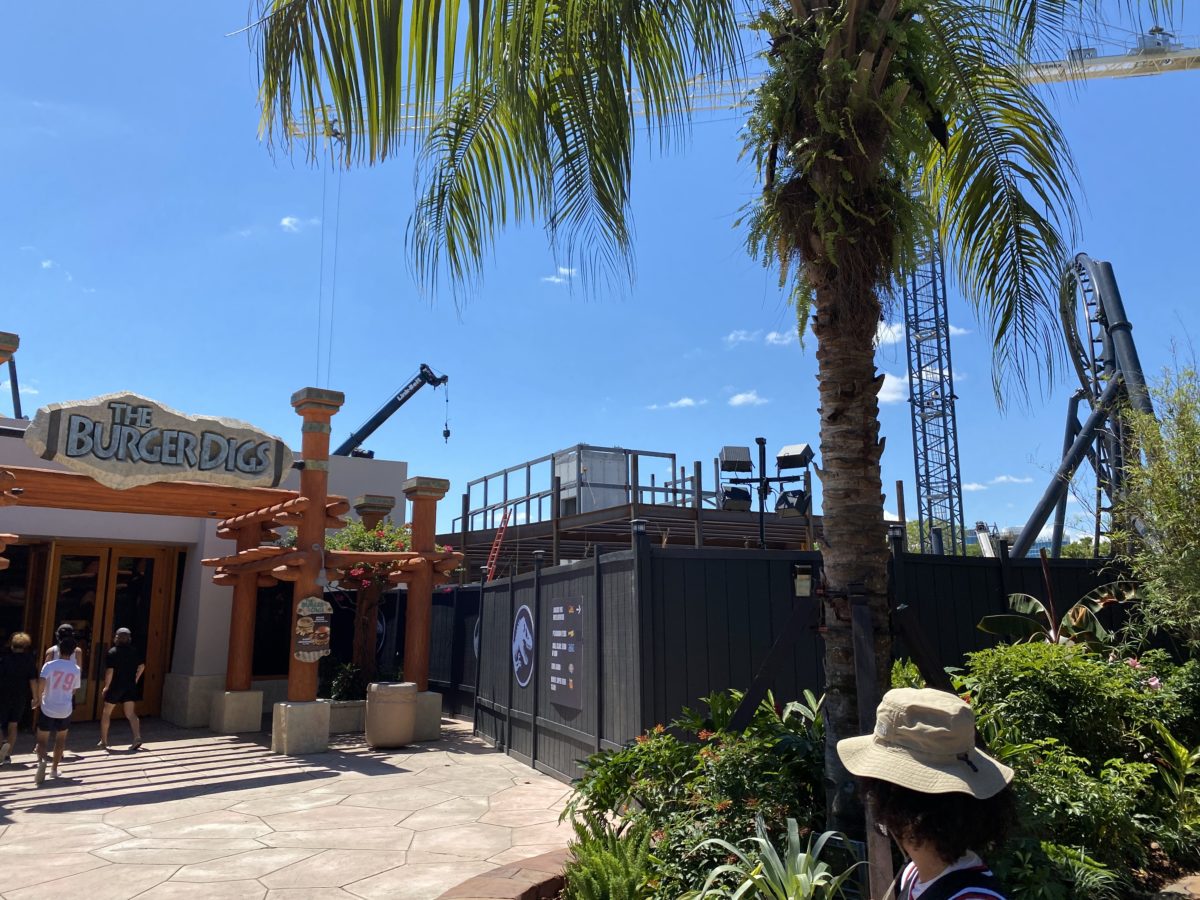 One of the show buildings lines up almost flush against the corner of The Burger Digs, part of the Jurassic Park Discovery Center.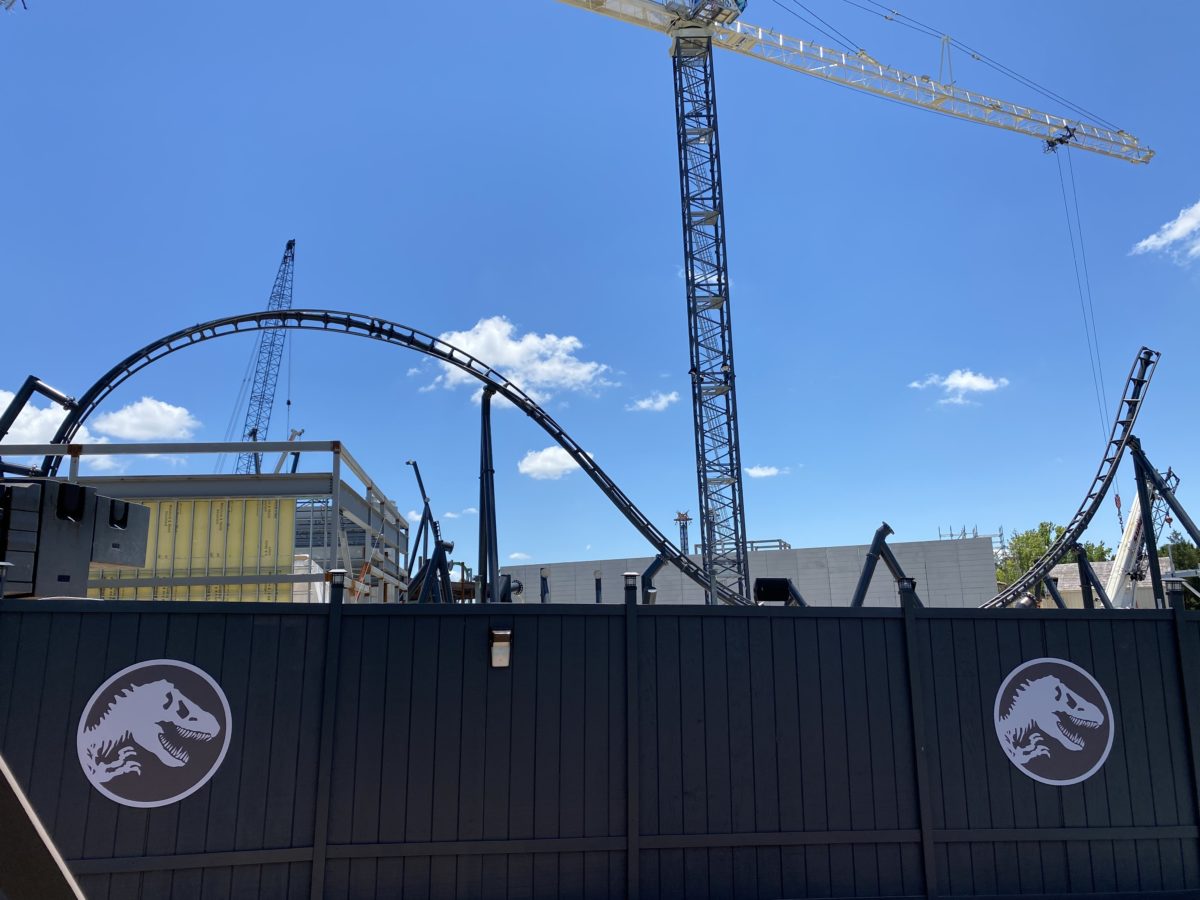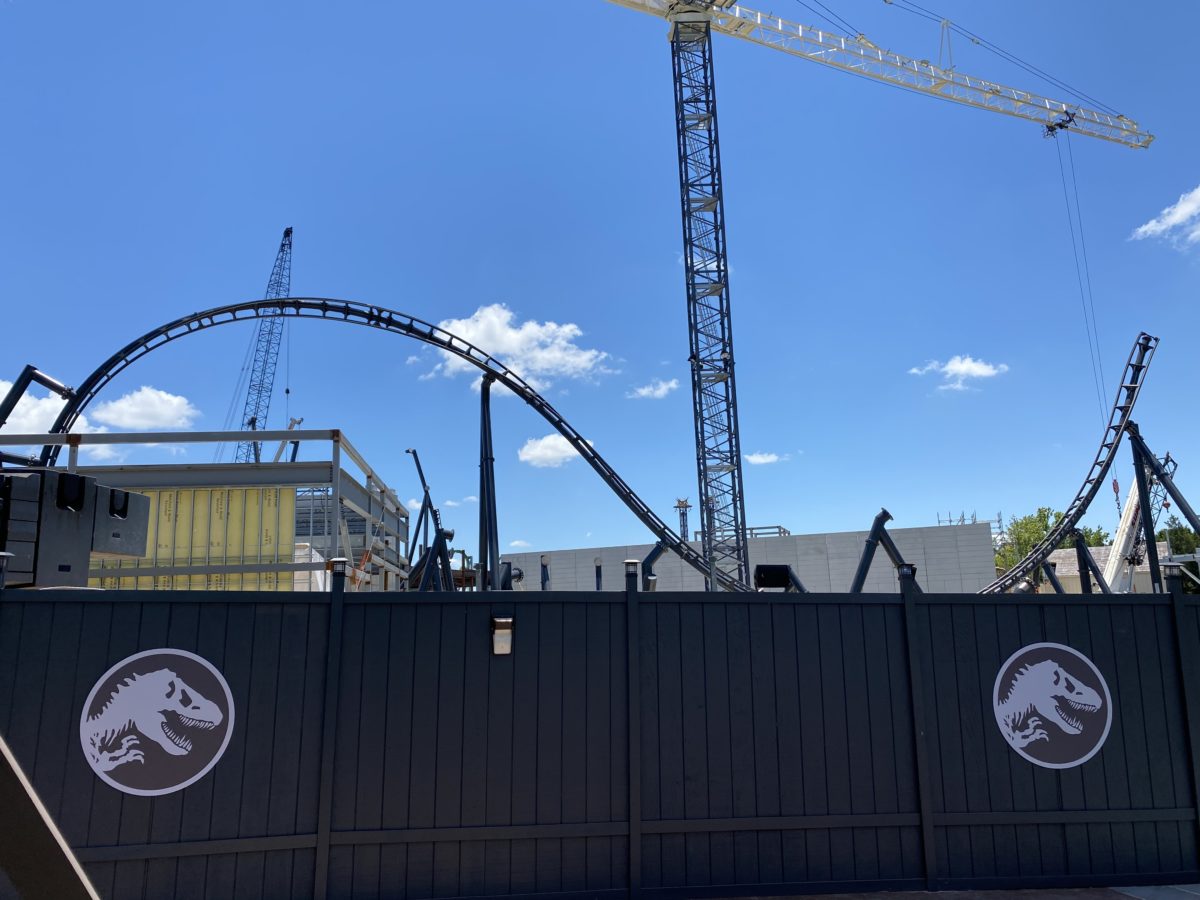 Lastly, we have another quick look back at the newly-installed track. Here, you can see where additional siding has been installed on the show buildings as well. The concrete building to the right is believed to be a maintenance building.
Are you excited for the newest thrill ride speeding into Universal's Islands of Adventure? Can you envision yourself zooming along this track at 70 miles per hour? Stay tuned to WDWNT for more updates as the attraction construction continues.