After closing along with the rest of Disney Springs on March 17, 2020, Star Wars Galactic Outpost has reopened two weeks after the first wave of Disney-owned locations welcomed back guests. With some third party-owned locations in Disney Springs reopening as early as May 20, we've been able to watch through the windows as preparations have been made to reopen this store, including cleaning inside and out, and the installation of social distancing floor markers.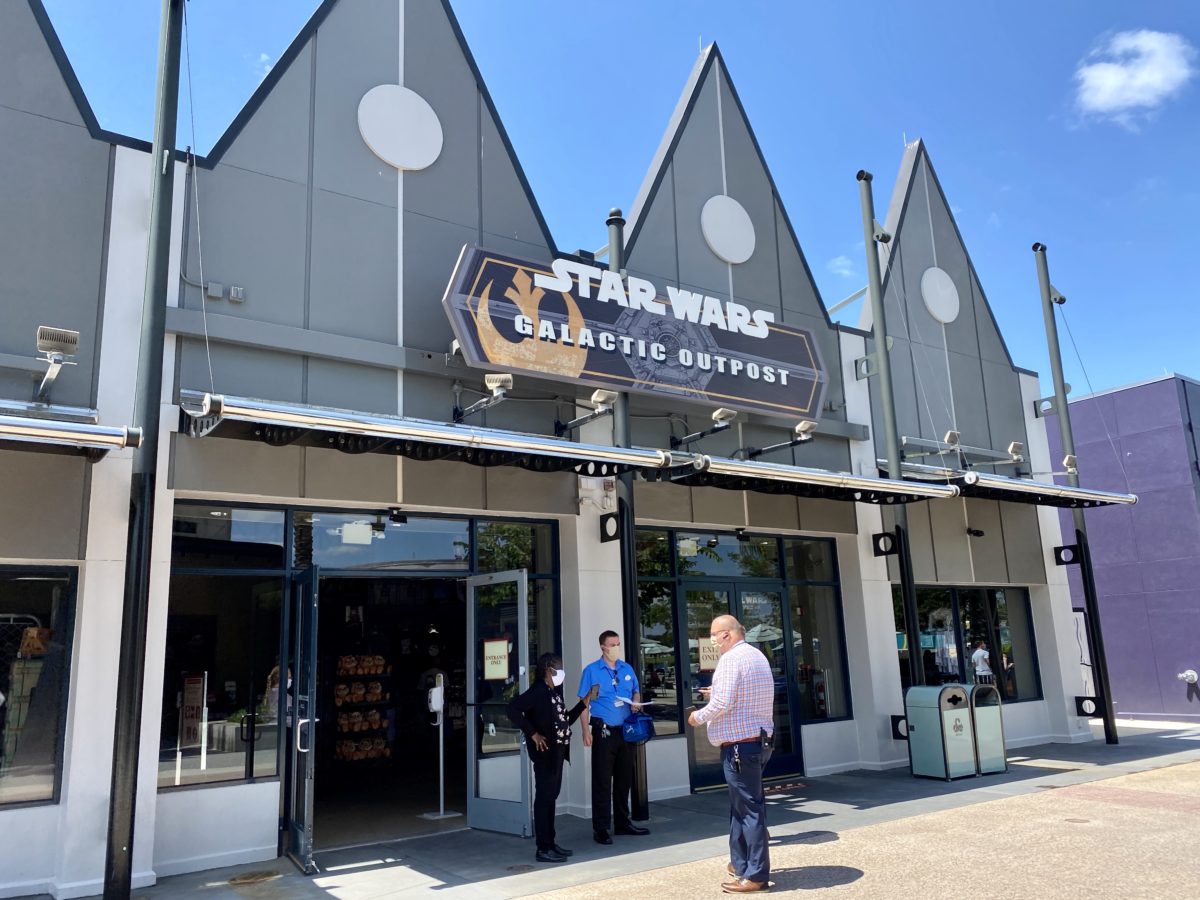 Cast Members were ready to utilize a virtual queue system, the same system in place at World of Disney, to assist in guest traffic flow in order to keep lines and crowds to a minimum. The store opened at 10am, and did not gather a crowd large enough to cause concern.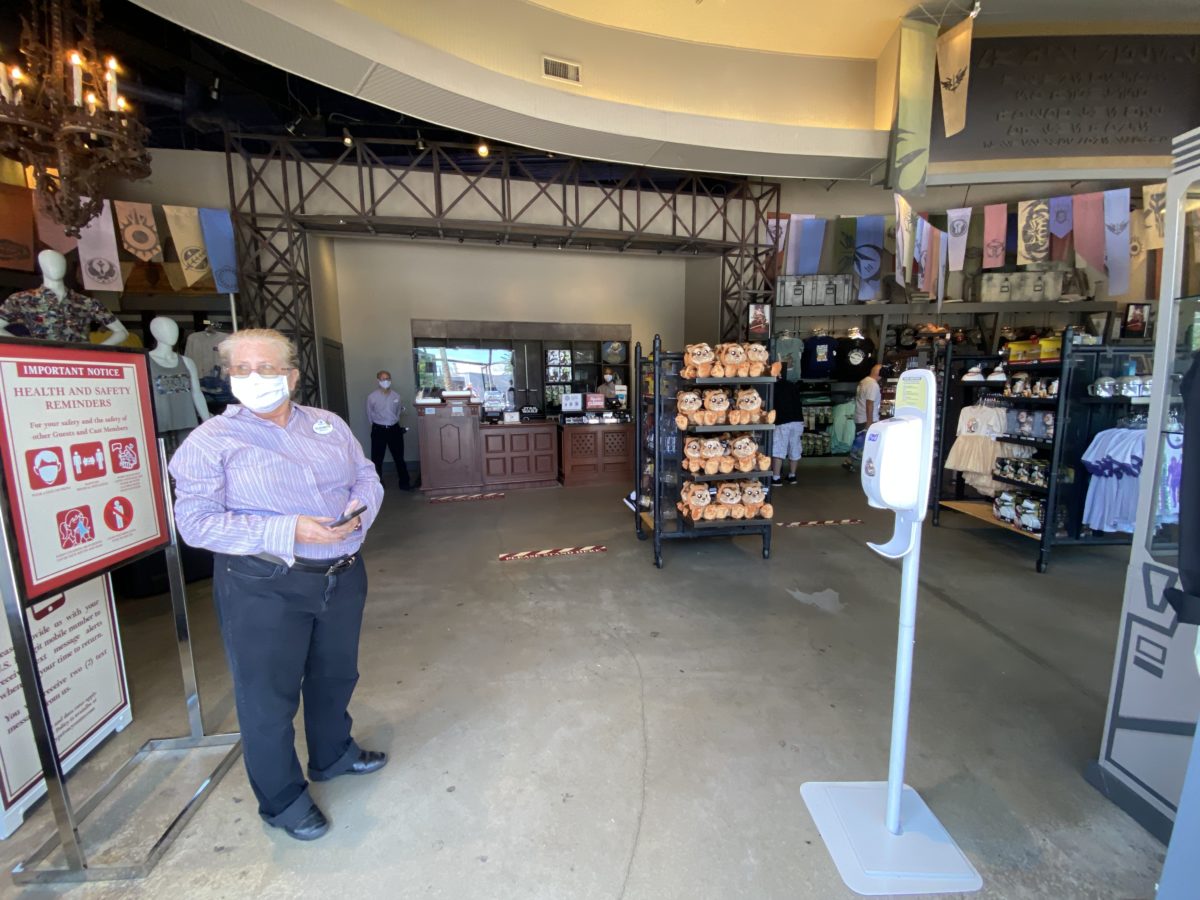 Just inside the door is a sight you will find inside all Disney owned locations across the Springs: an "Important Notice: Health and Safety Reminders" sign, a Cast Member tasked with counting the incoming guests, and a hand sanitizer station. From here, you can also see the checkout area directly ahead with its limited capacity and social distancing markers.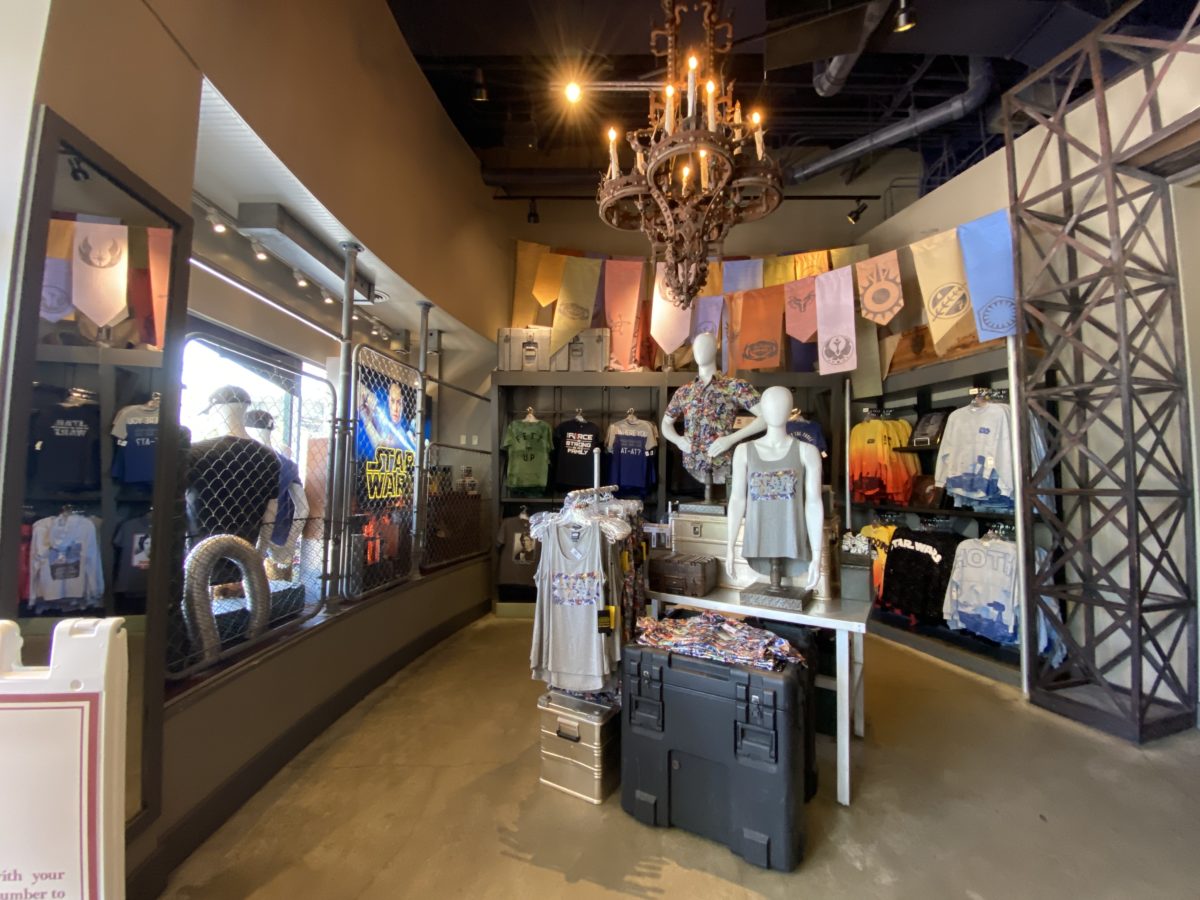 To the left as you enter the shop are mainly T-shirts and Spirit Jerseys.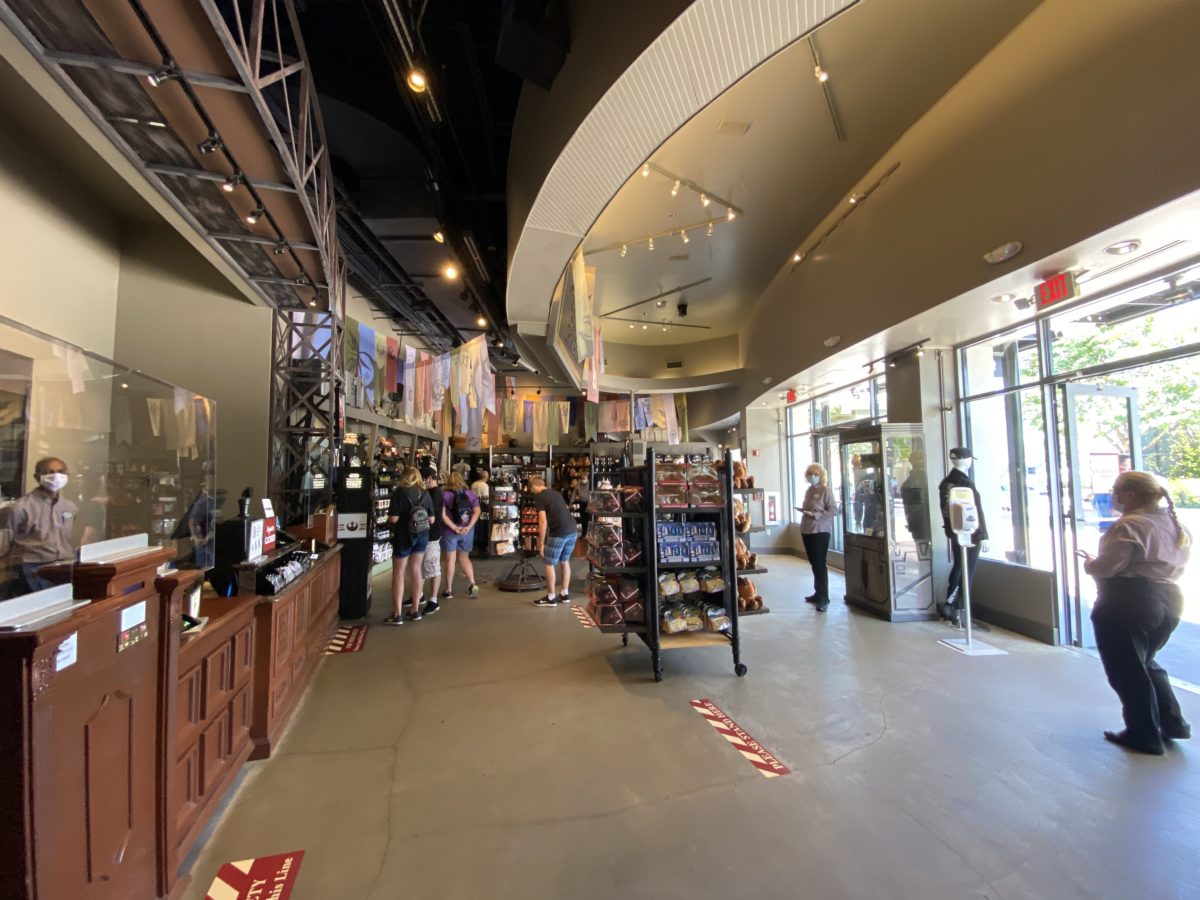 Turning around and looking back across the store, you can get a feel for the flow of guest traffic here.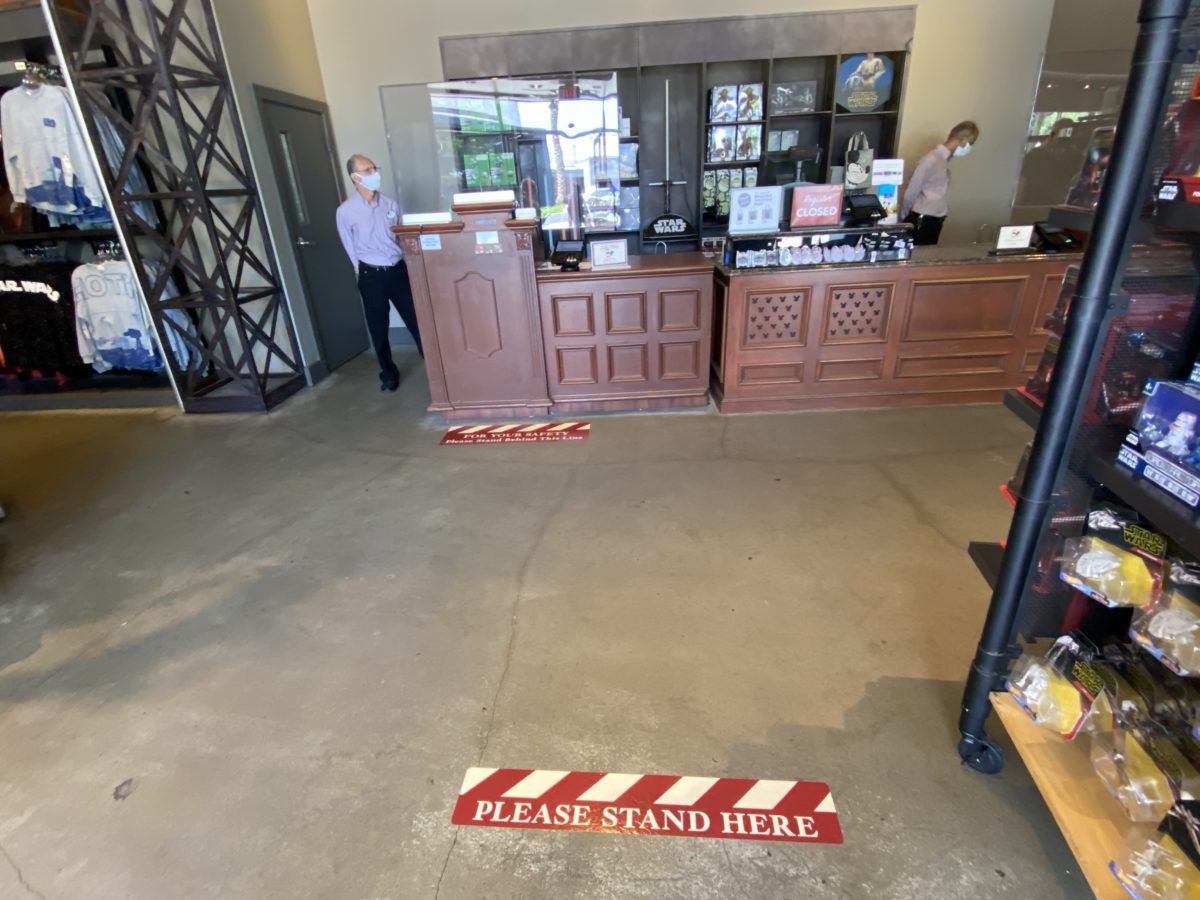 Check-out lanes are set up with a marker for the guests currently checking out, and one for the guests waiting behind them.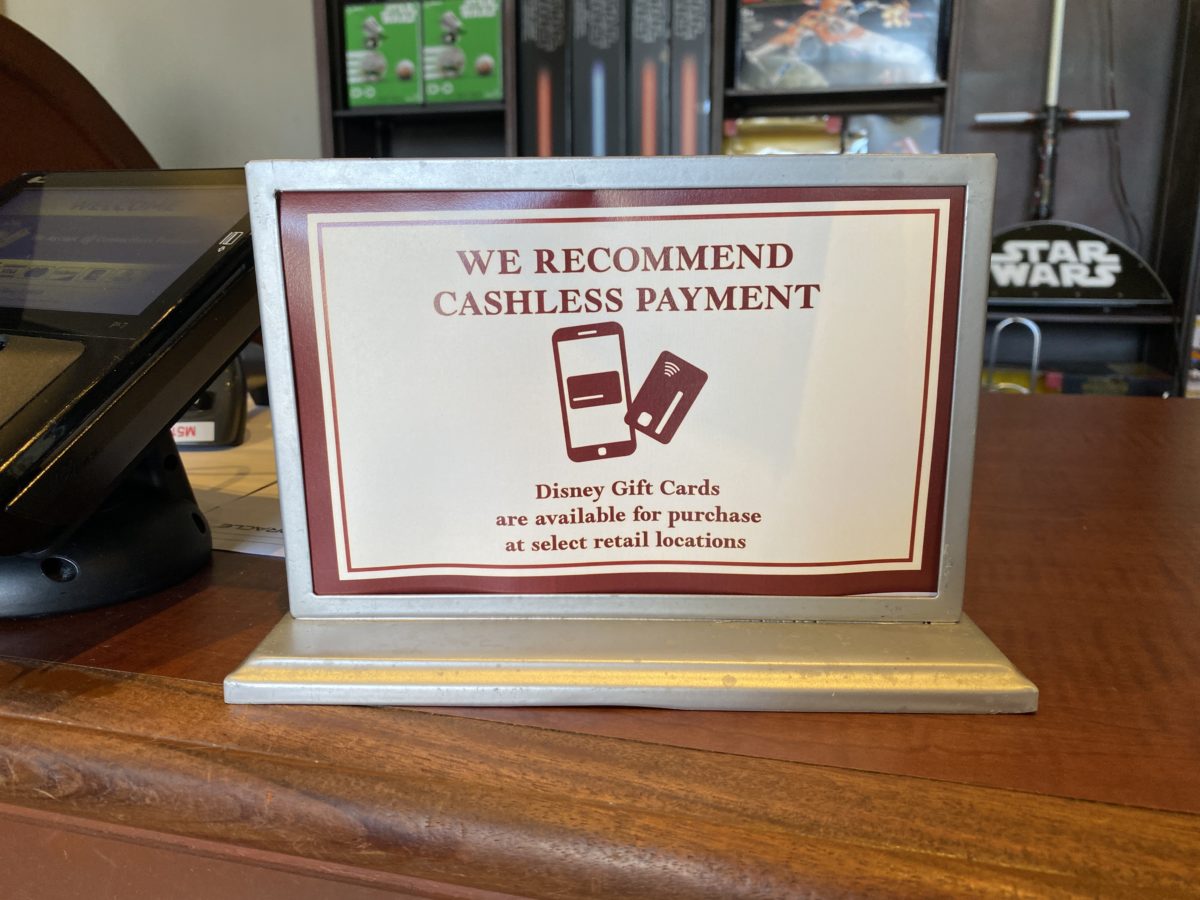 Cashless payment is encouraged at all locations across Disney Springs. Some credit card machines do require you to enter your pin if you are paying with a debit card through your contactless payment however, so be ready with your hand sanitizer.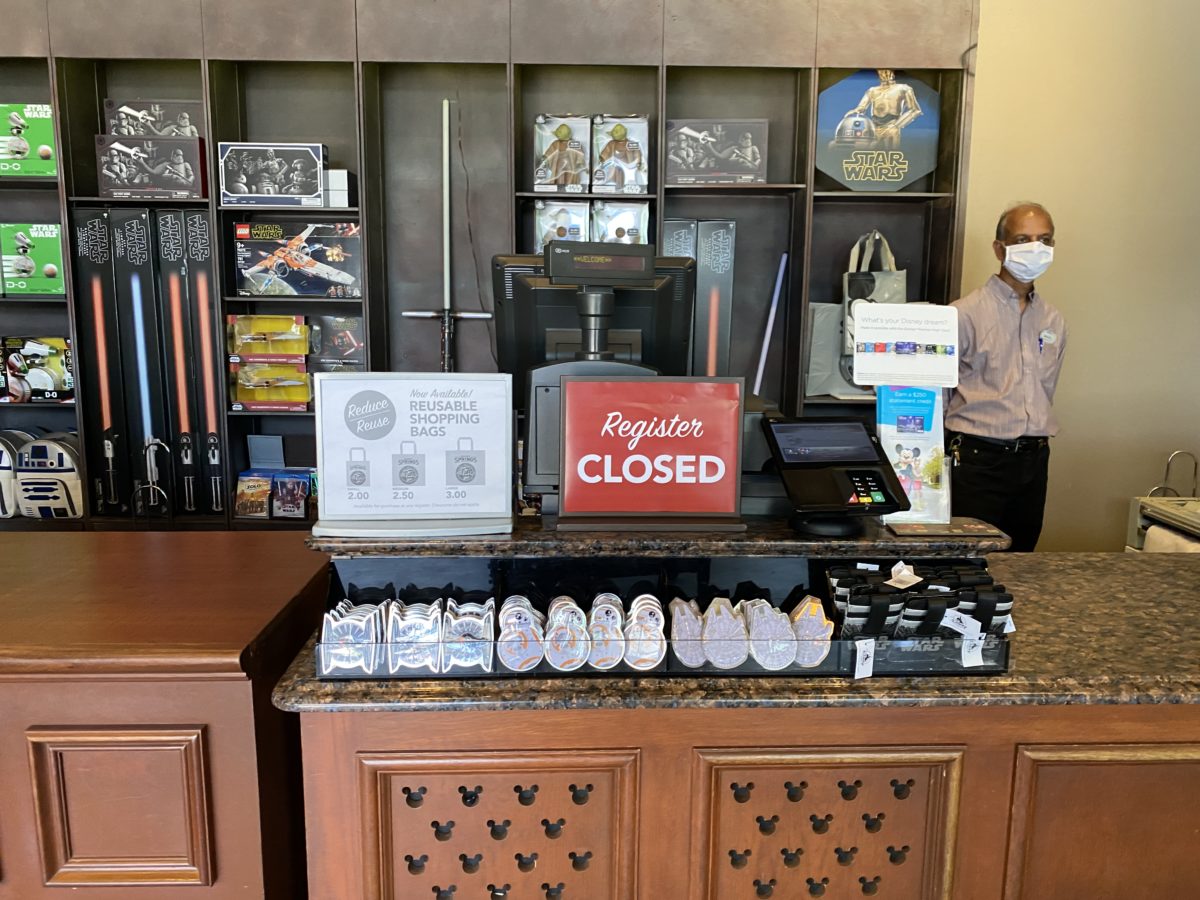 This check-out area would have had three check-out lanes pre-closure, but now in order to maintain social distancing for both Cast Members and guests, the middle register has been closed.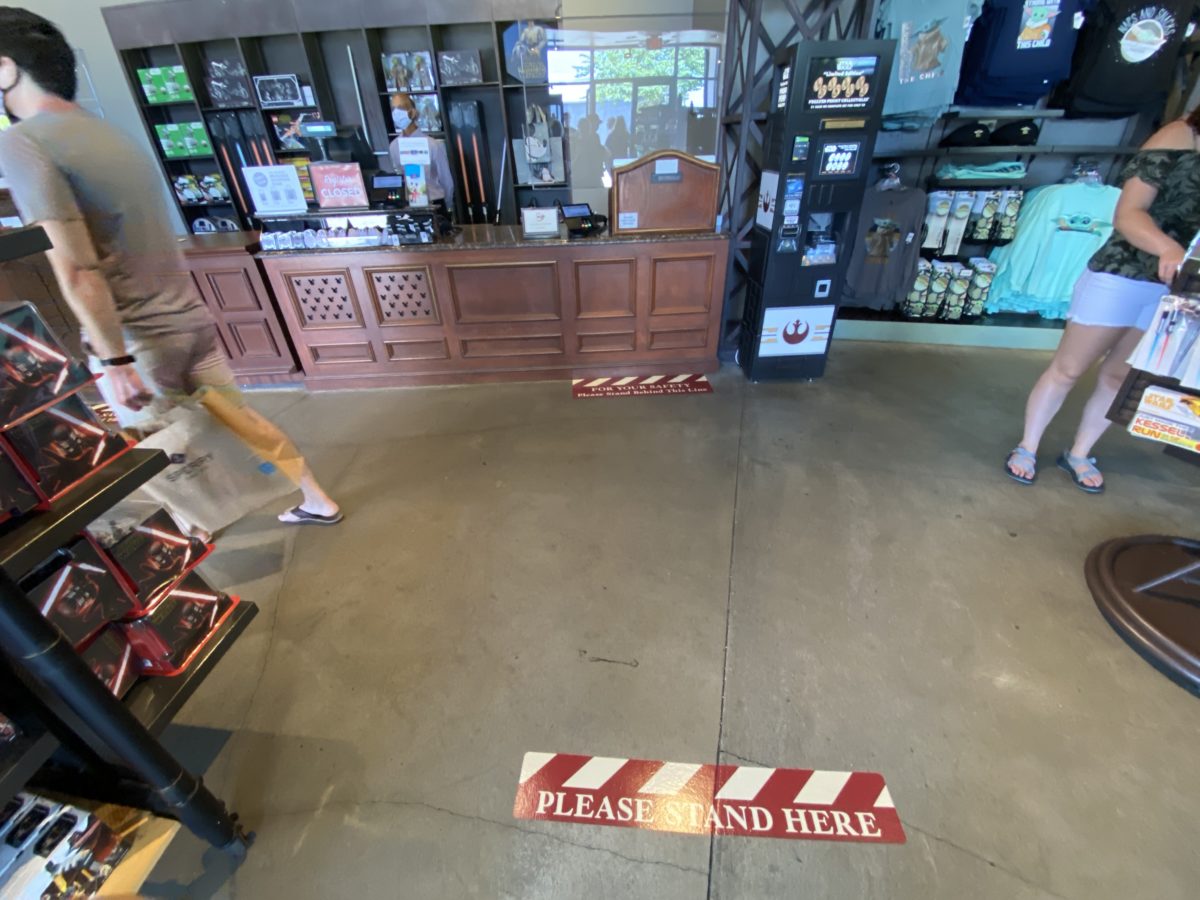 The second register is set up the same as the first, and both have plexiglass barriers to protect both the Cast Members and the guests.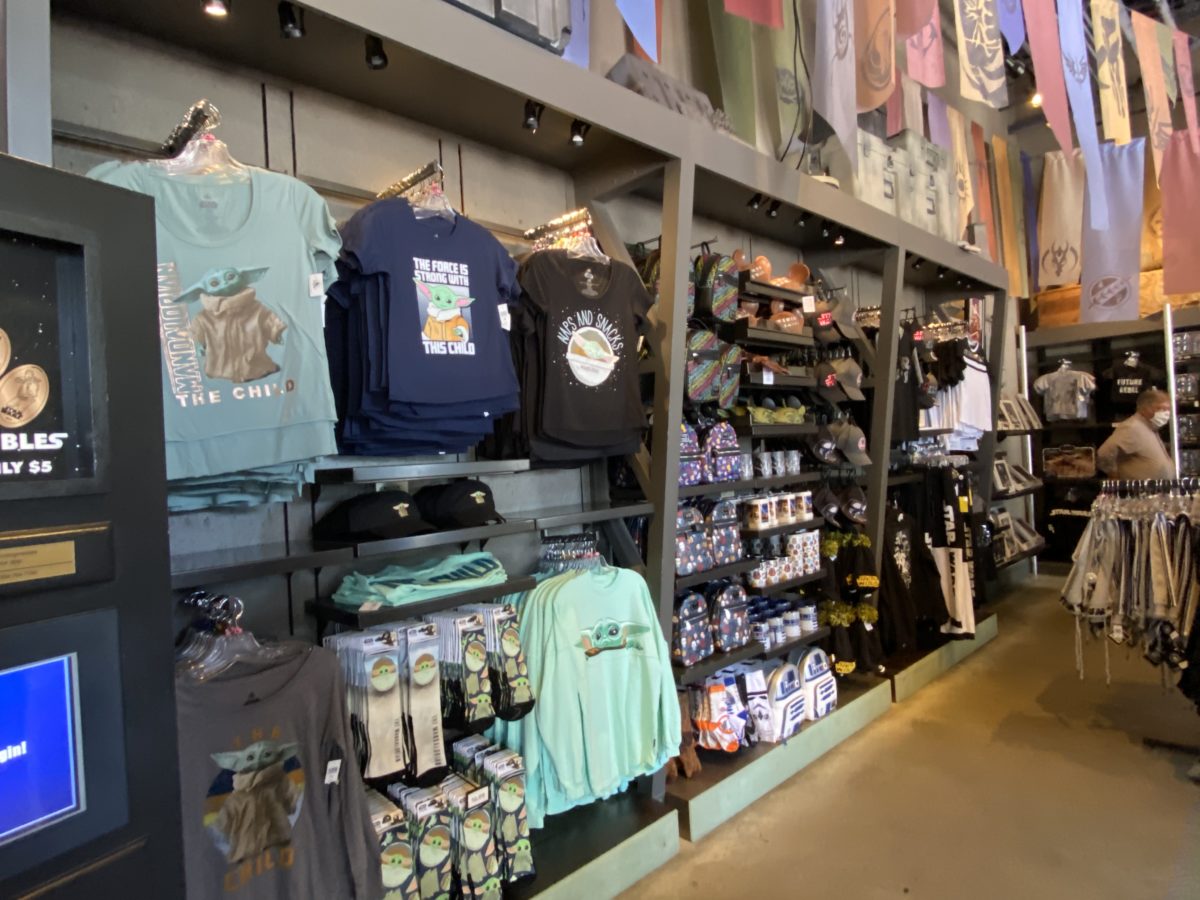 The increasing popularity of The Child is evident in this section devoted to the character to the right of the check out area.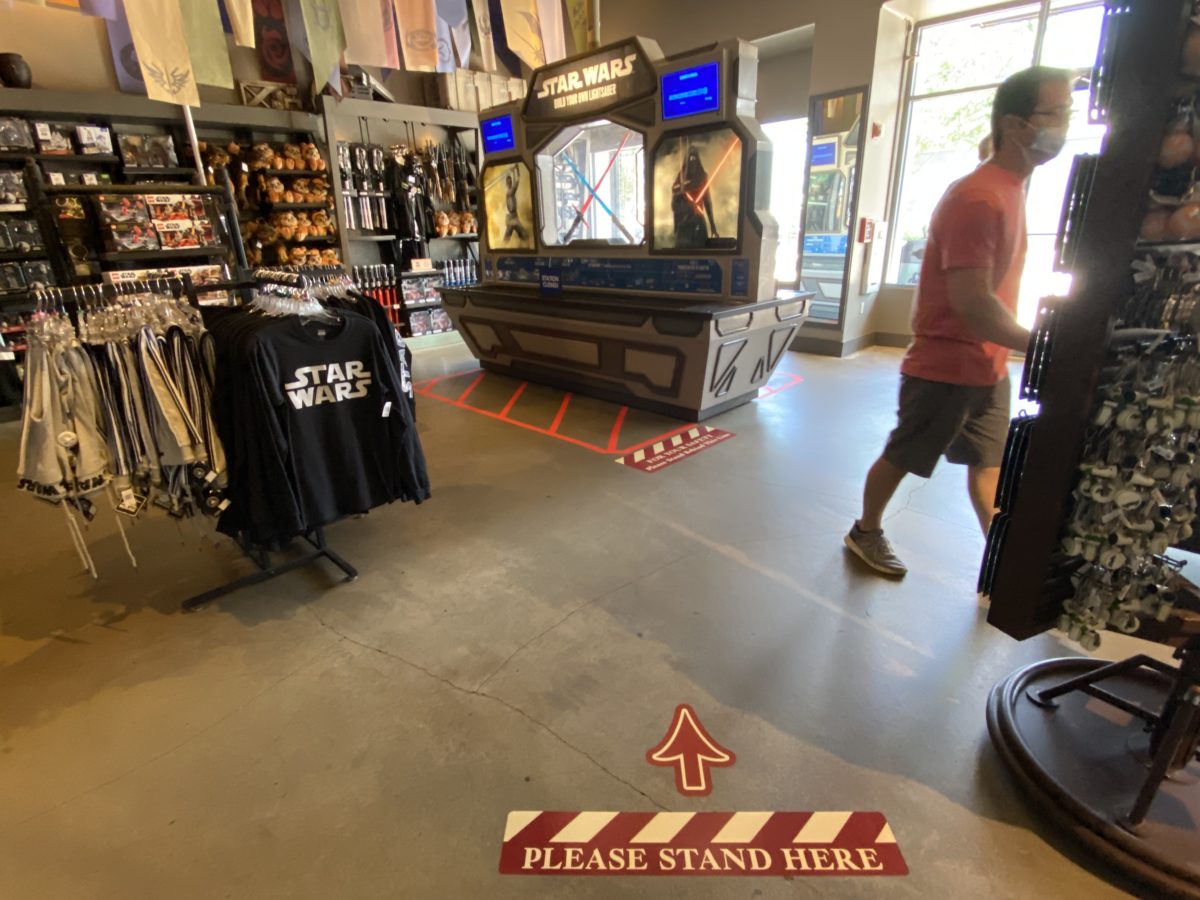 In an effort to reduce touch points, the build-your-own lightsaber experience has been closed, but social distancing queue markers have been installed, making us think that it may return some time in the future.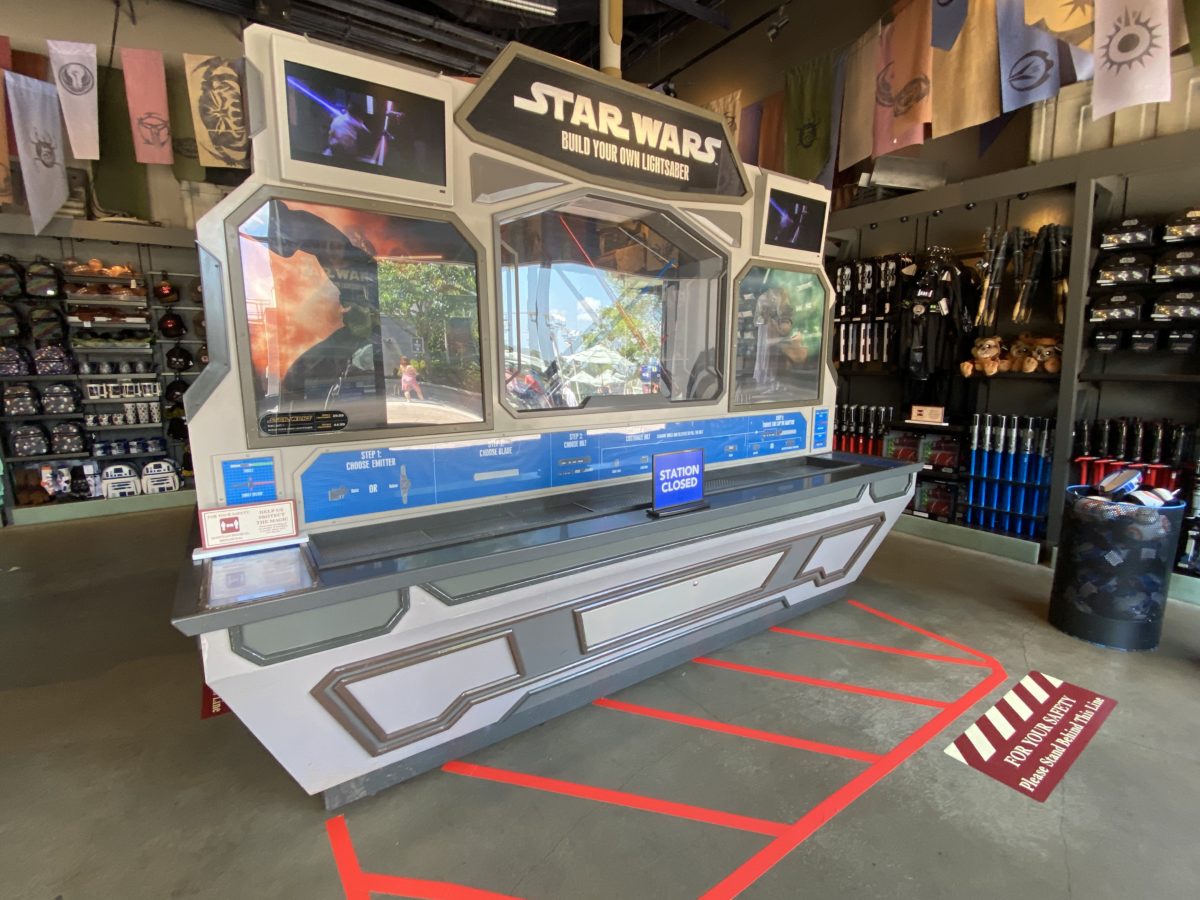 All the bays have been emptied in this station, but the screens remain on in the display.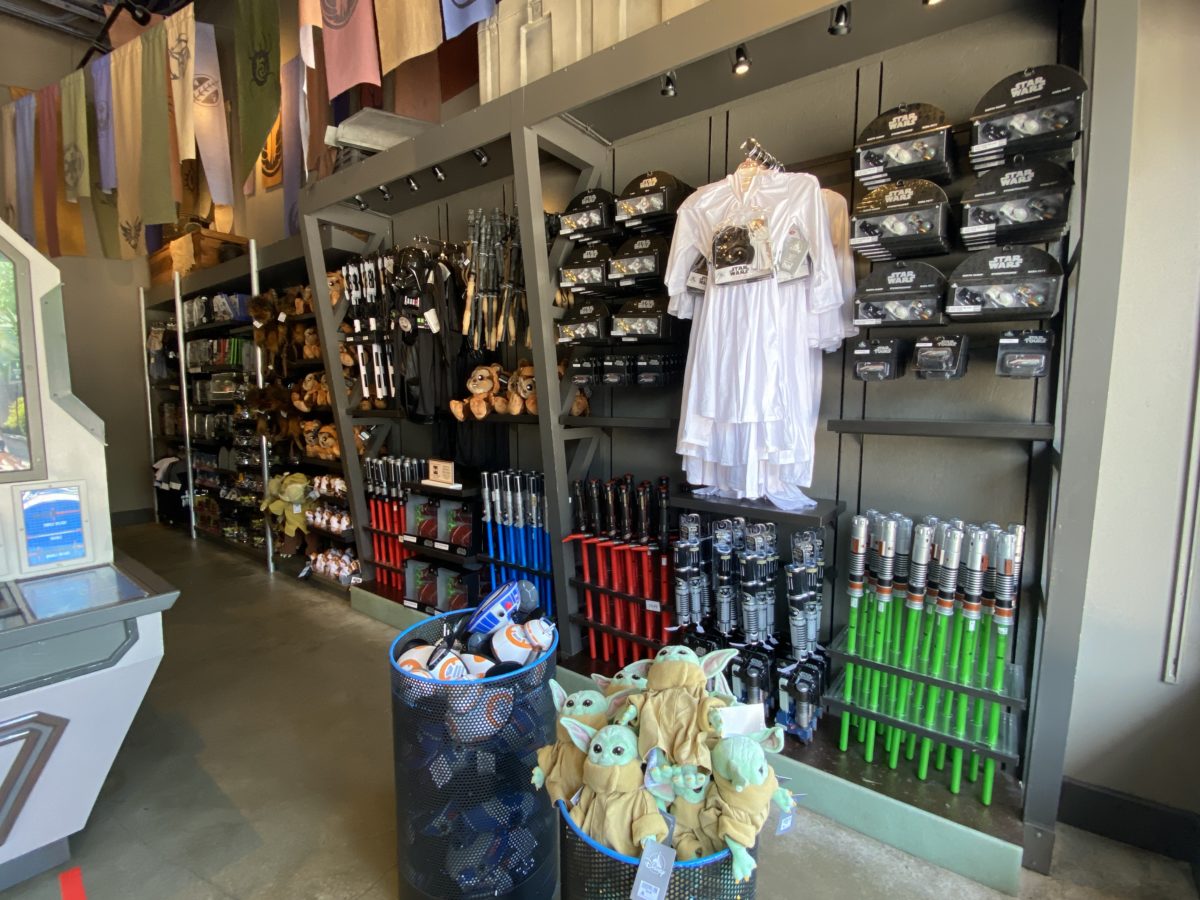 While the build-your-own lightsaber experience is unavailable, there are still lightsabers available for purchase already made.
Check out our full walkthrough tour of the newly-reopened store below:
Their neighbors, the Marvel Super Hero Headquarters have also reopened. Check it out!