Today marked the grand reopening of Vivoli il Gelato at Disney Springs, and we were lucky enough to be the first customers inside! We thought we'd celebrate this occasion with an all-new Birthday Cake Shake!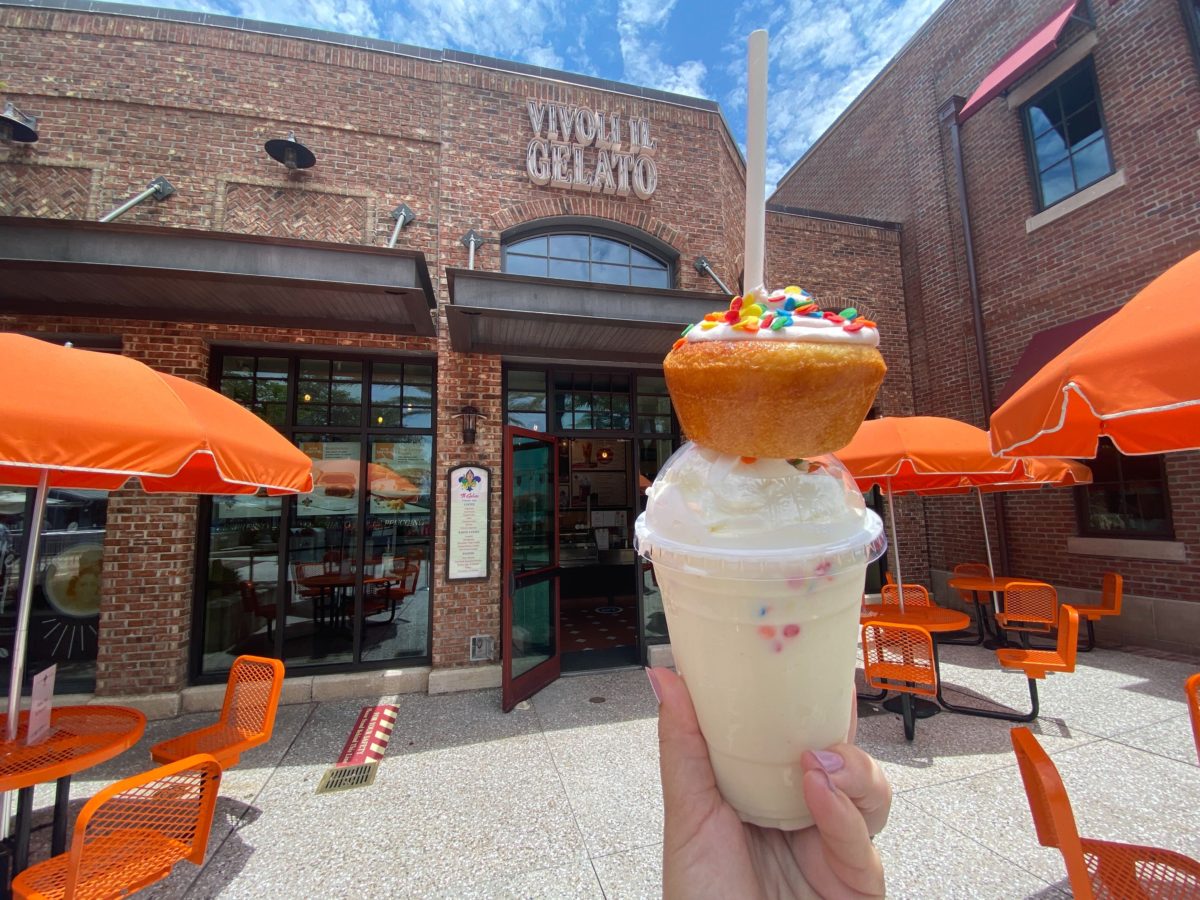 Birthday Cake Shake – $14.00
The Birthday Cake Shake is made up of cake batter gelato and milk, and topped off with a cupcake and whipped cream. We have to give them credit for the milkshake matching the photo on the sign really well!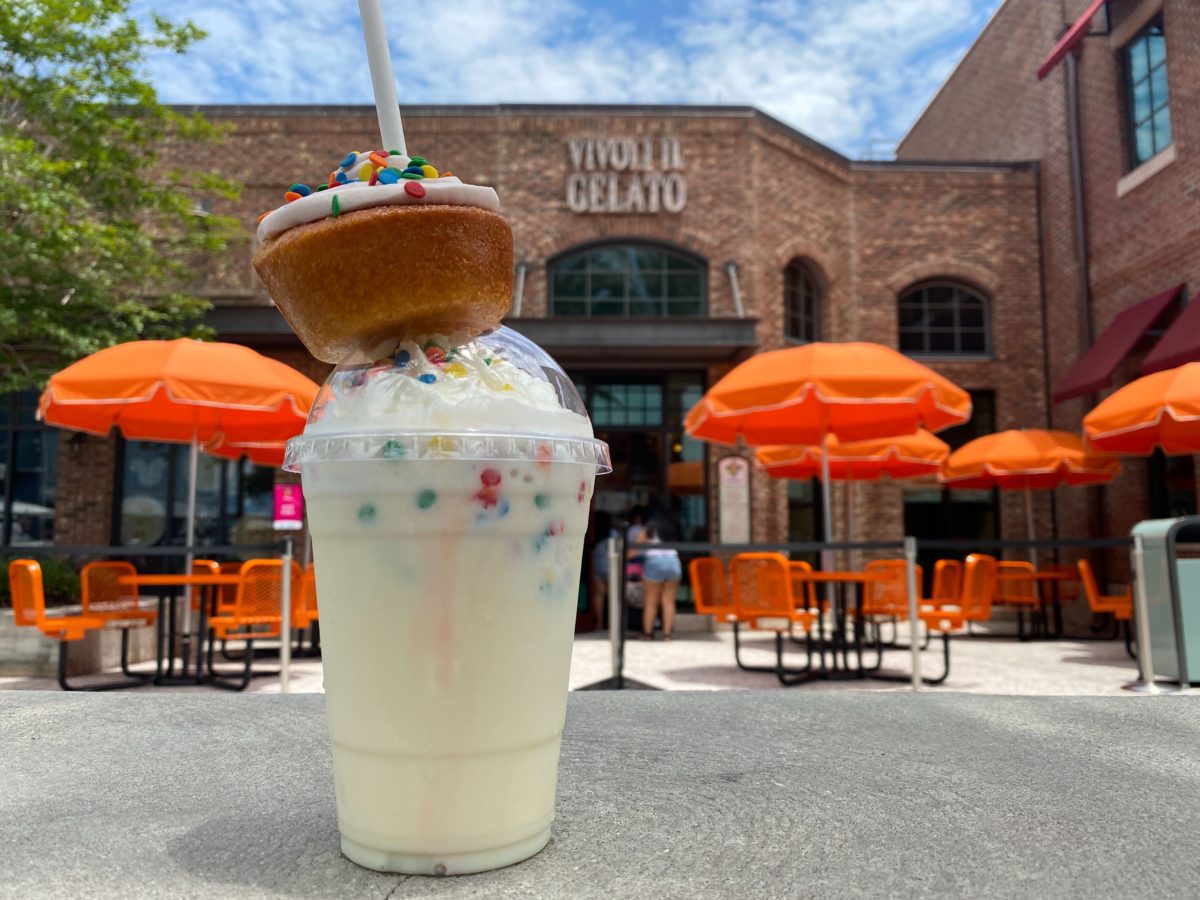 The cake batter gelato was very creamy. It was a more subtle, gentler flavor than other cloyingly sweet cake batter-inspired items we've tasted, but this doesn't discount the flavor of this at all. The toned-down flavor actually compliments this shake and cupcake combination really well.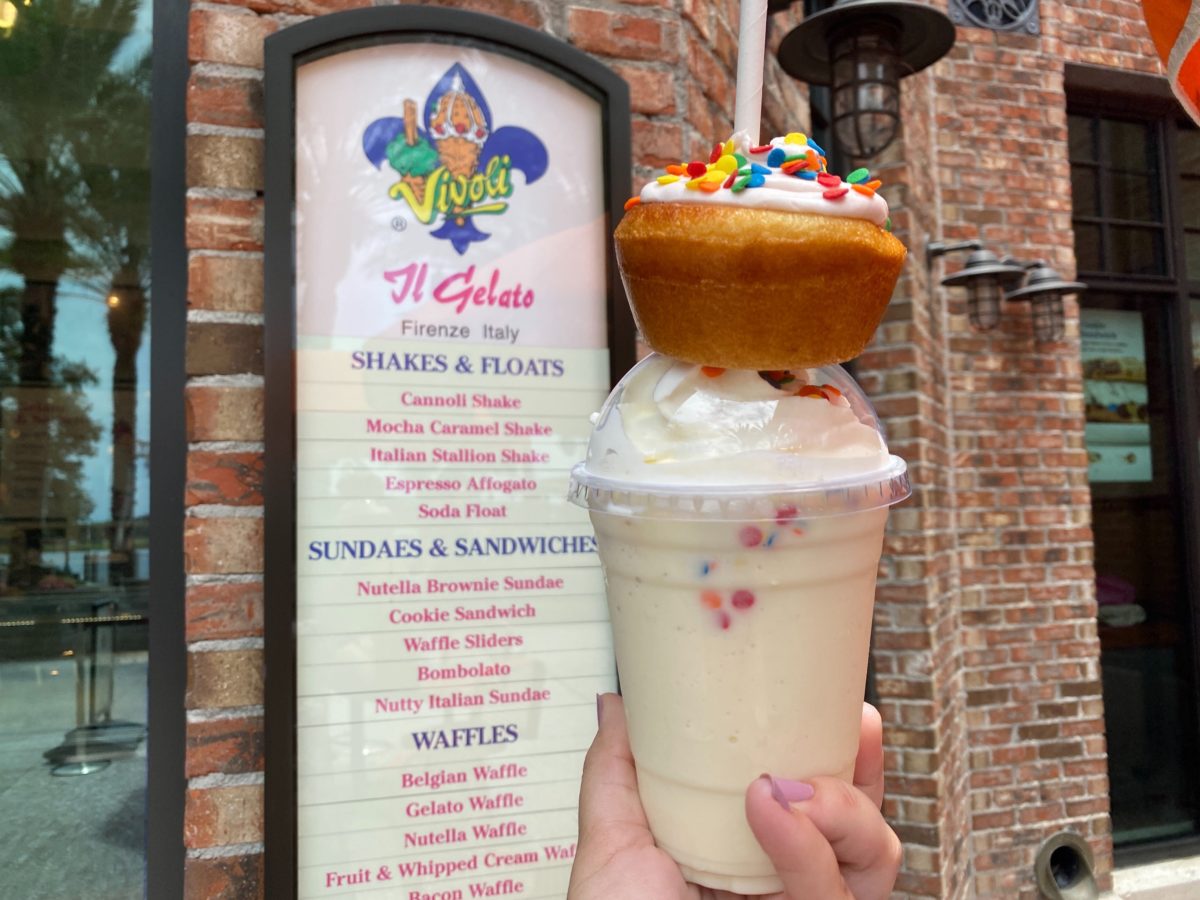 The whipped cream on top was fresh and added a nice addition to the shake.
Round rainbow-colored sprinkles decorate the top of the cupcake and are mixed in throughout the shake as well.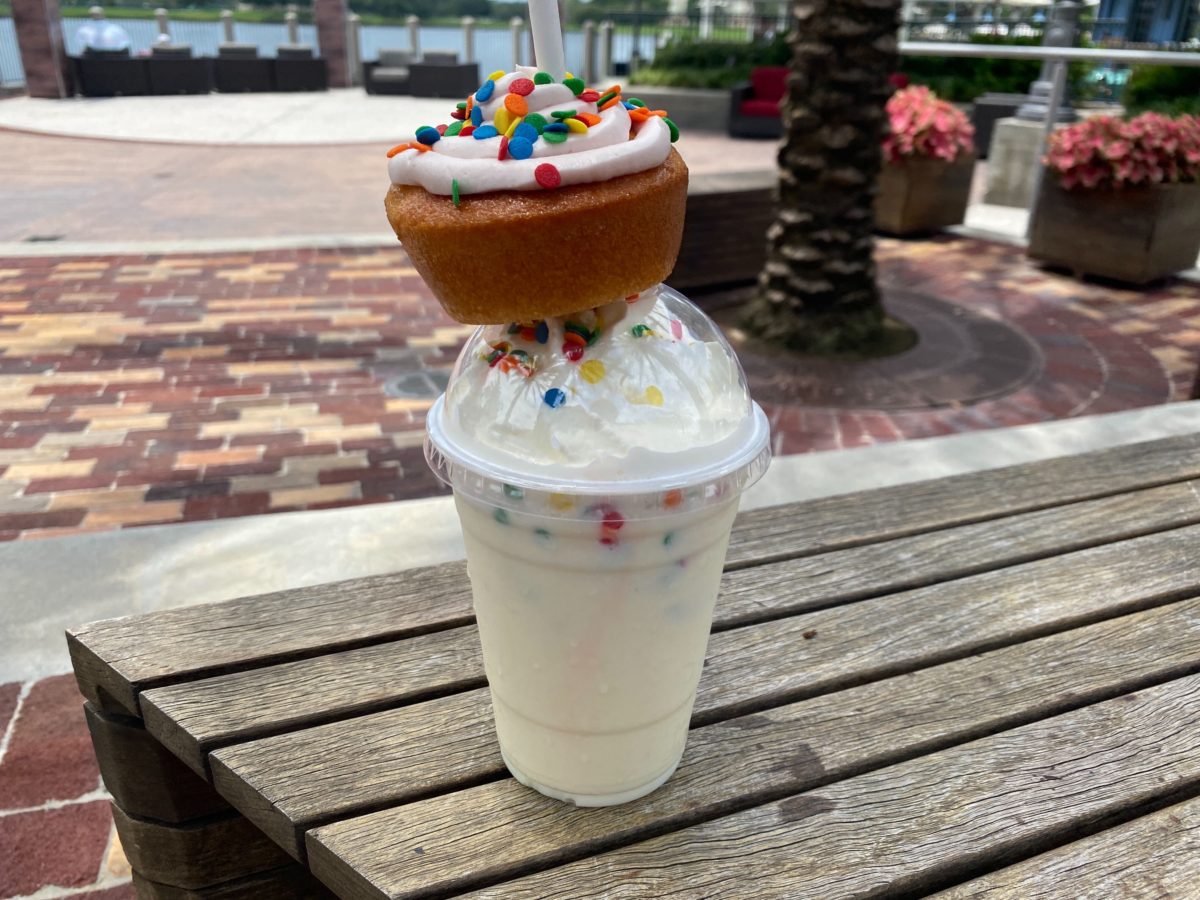 The cupcake was a little firm, but we're glad it was, so that it stayed put on top of the shake. The cupcake was fresh and moist on the inside, despite the firm exterior.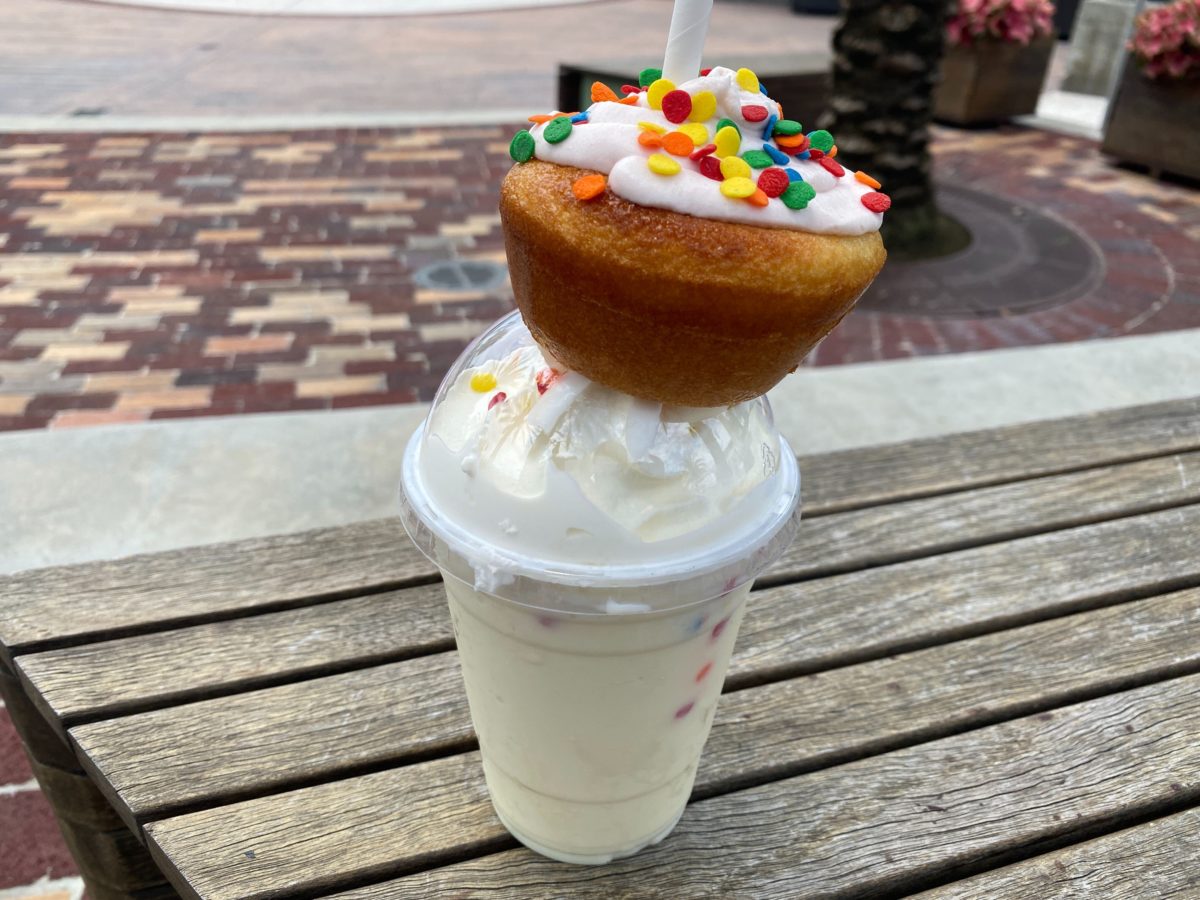 The icing on top was very delicate and had a hint of strawberry flavoring, making it melt in your mouth. Another icing, like a buttercream, would have been too heavily paired with this milkshake.
Overall, this cupcake and milkshake are an excelent pairing, perfect for celebrating your birthday or un-birthday!
We were the very first customer in, and the milkshake wasn't set up in their computer system yet, so we were able to purchase the shake for the regular price of $10.25, however the manager believes that the price going forward will be $14.00.
What do you think of this new Birthday Cake Shake? Will you be stopping by Vivoli il Gelato to celebrate next time you're at Disney Springs? Let us know!