Disney Springs is steadily springing back to life as stores and restaurants continue to reopen gradually. The latest reopening today is Vivoli il Gelato at The Landing.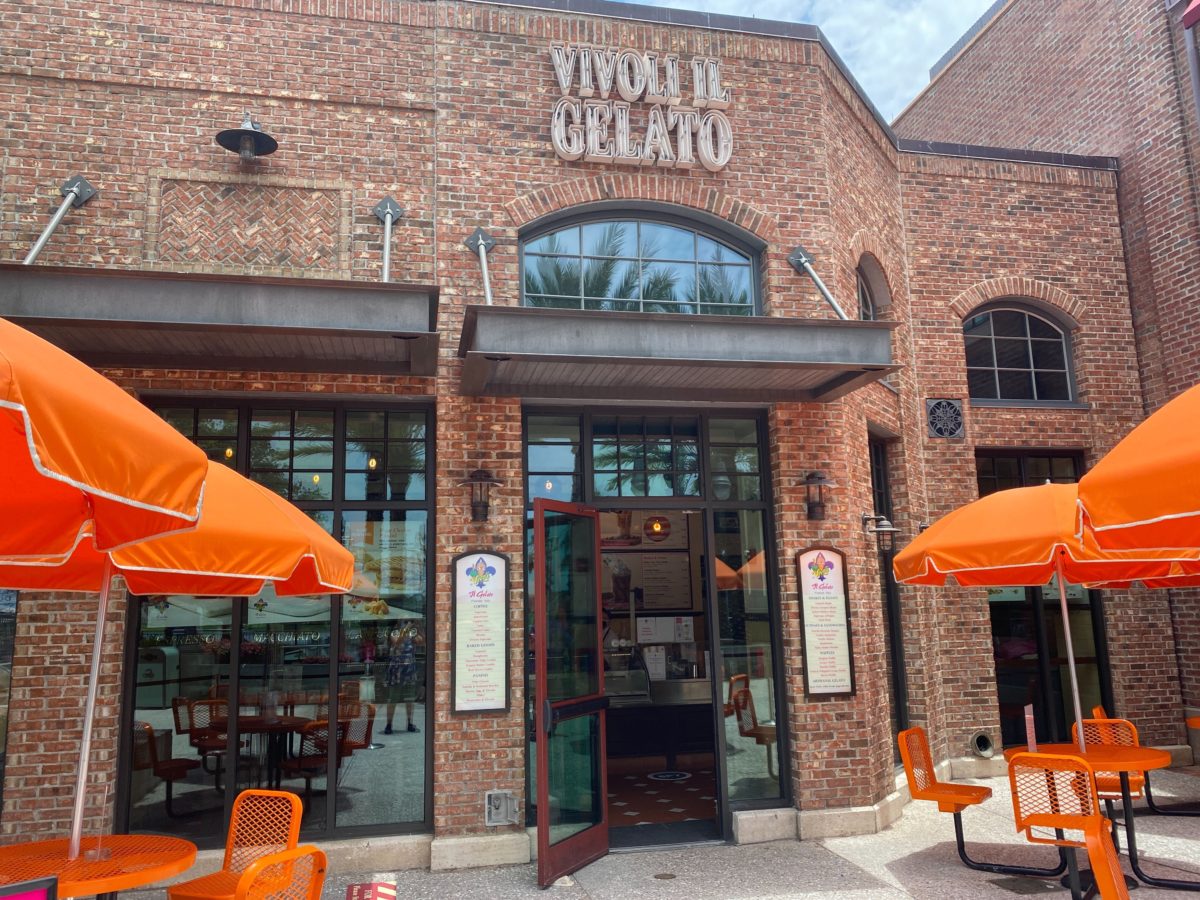 We've been eagerly waiting for Vivoli il Gelato to reopen, and we were lucky enough to be the first customers back inside!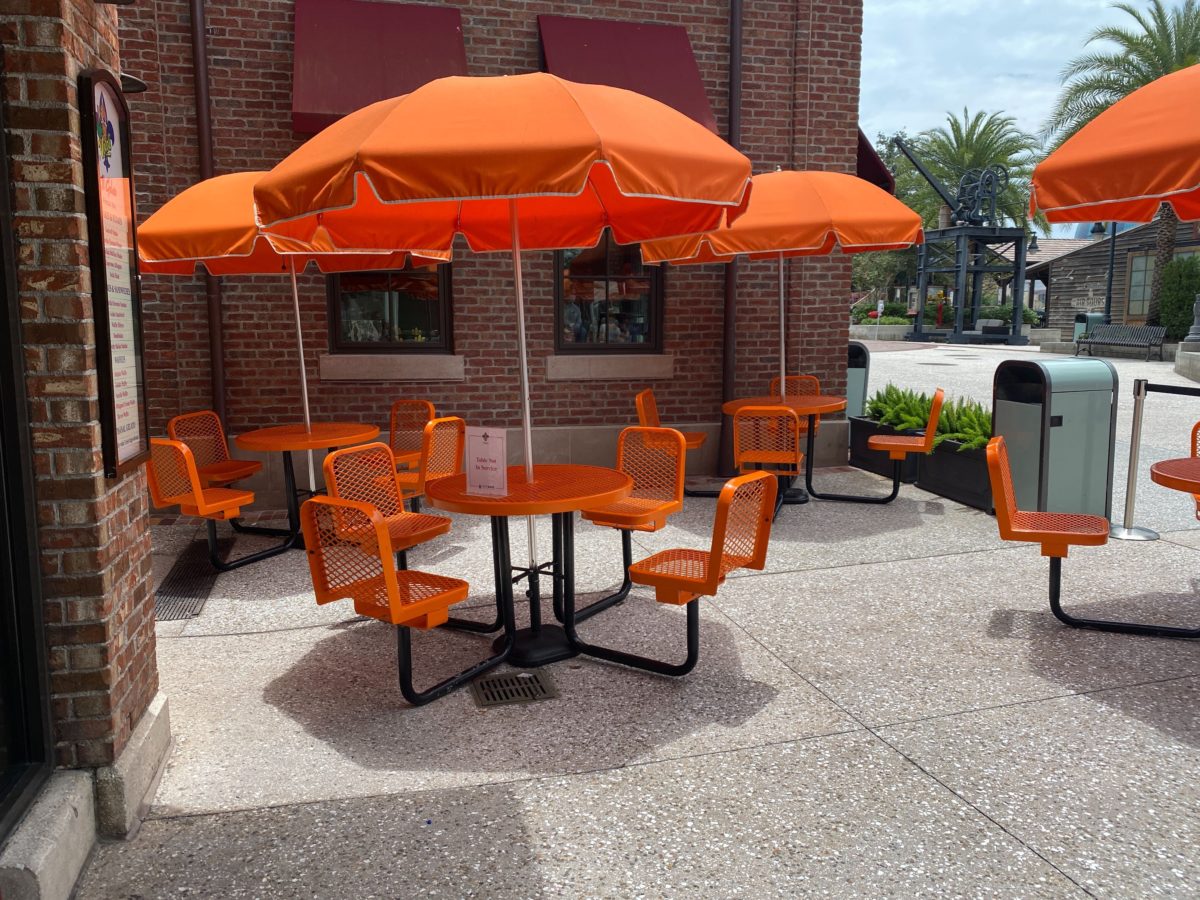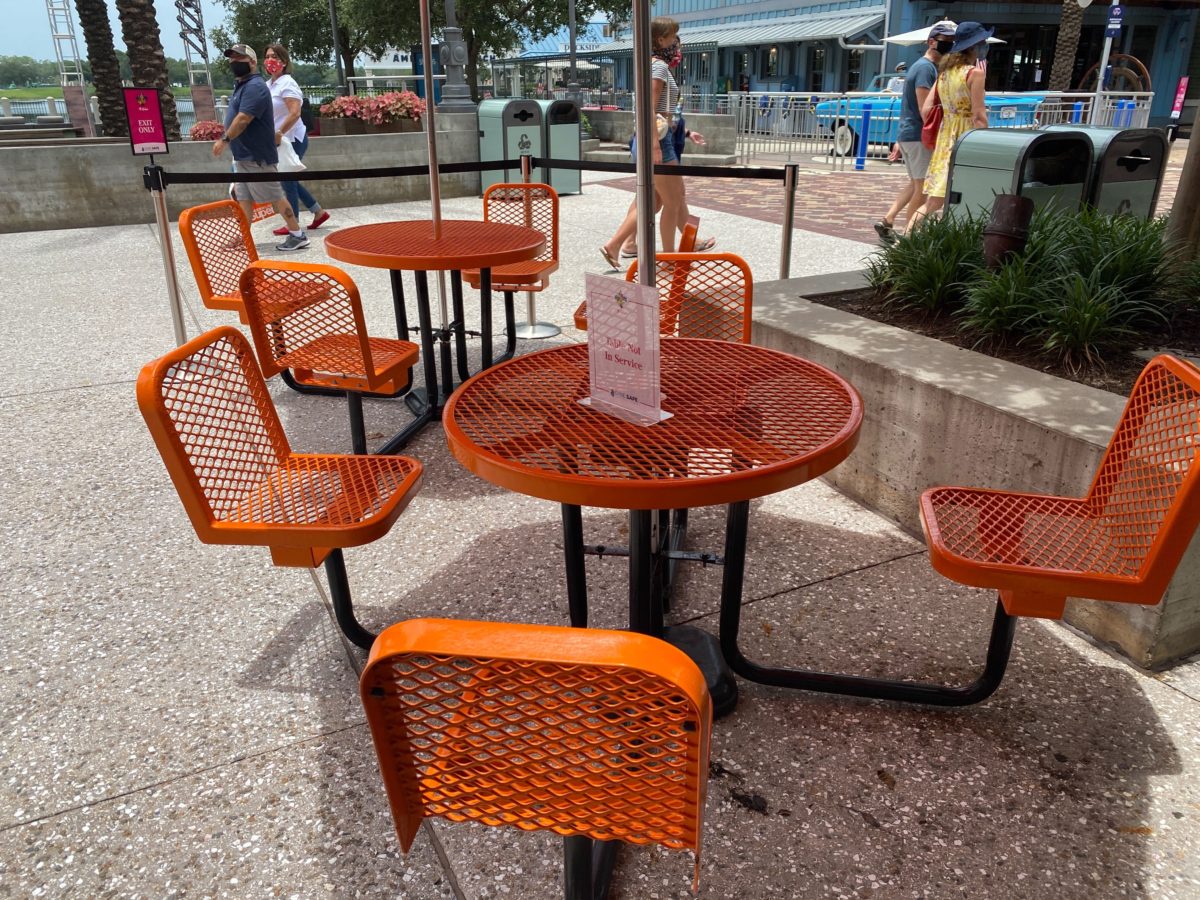 The outdoor seating has been roped off and certain tables have been designated unavailable due to social distancing guidelines.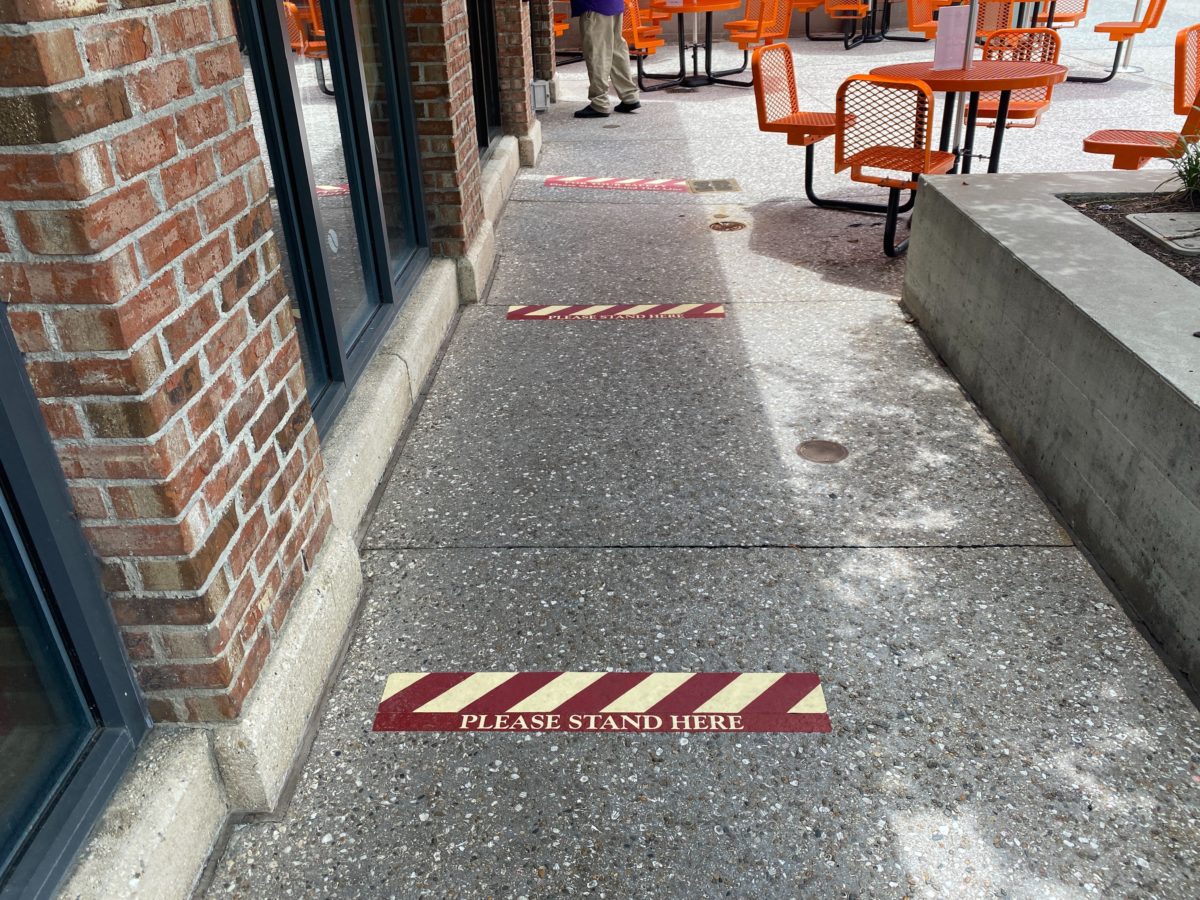 Markers are placed six feet apart outside of the store to create a queue line, as the store is only allowing so many guests in at a time.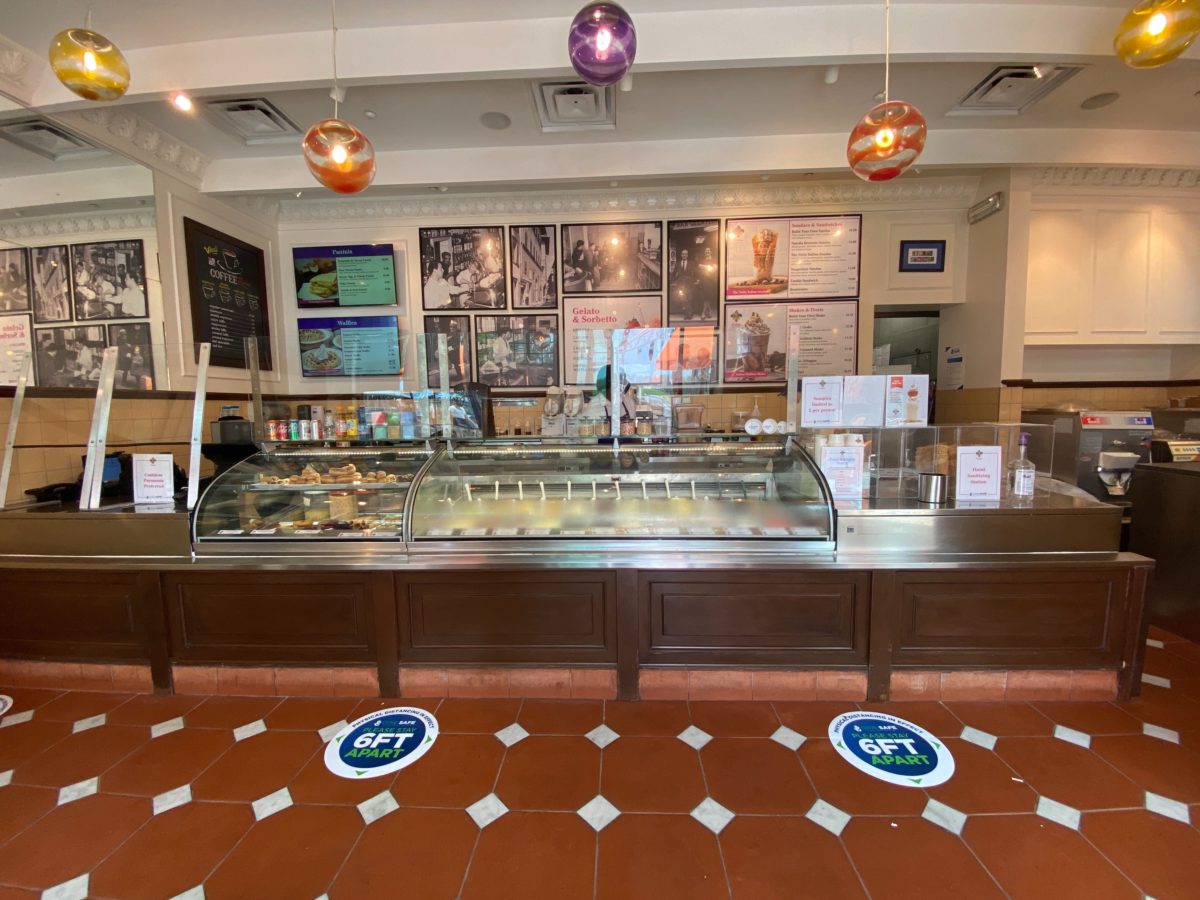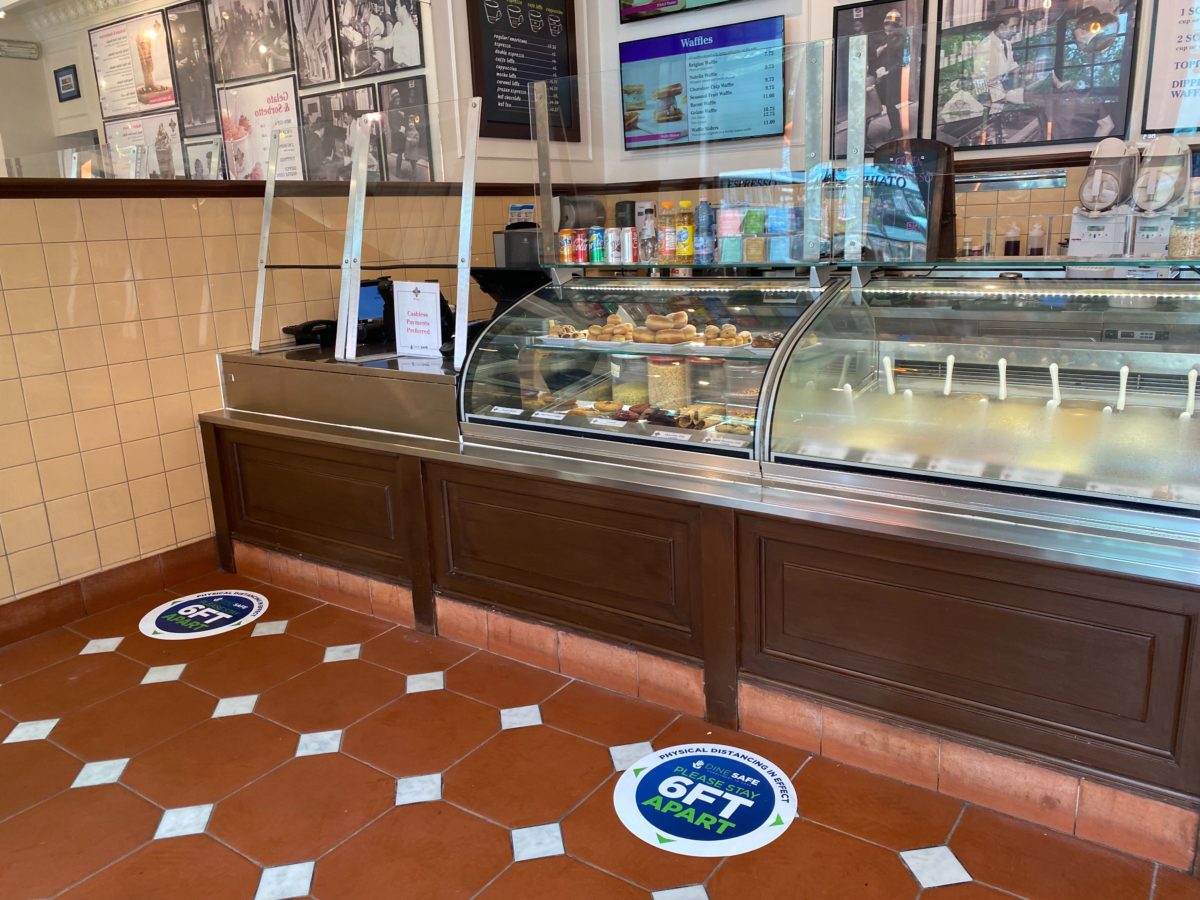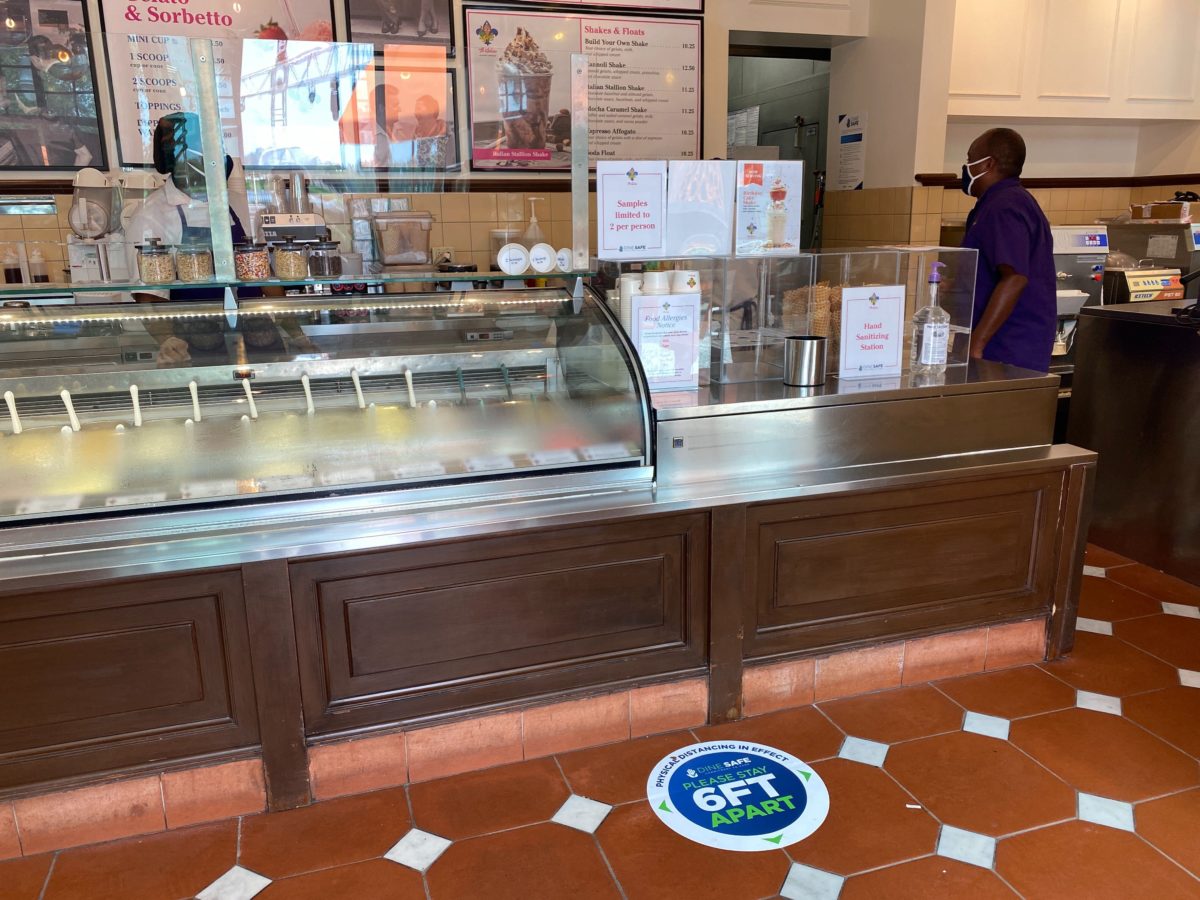 Once you enter, there are Dine Safe social distance markers in place to keep guests six feet apart while ordering and paying for their delicious treats. Plexiglass has also been installed on the counters and above the display case.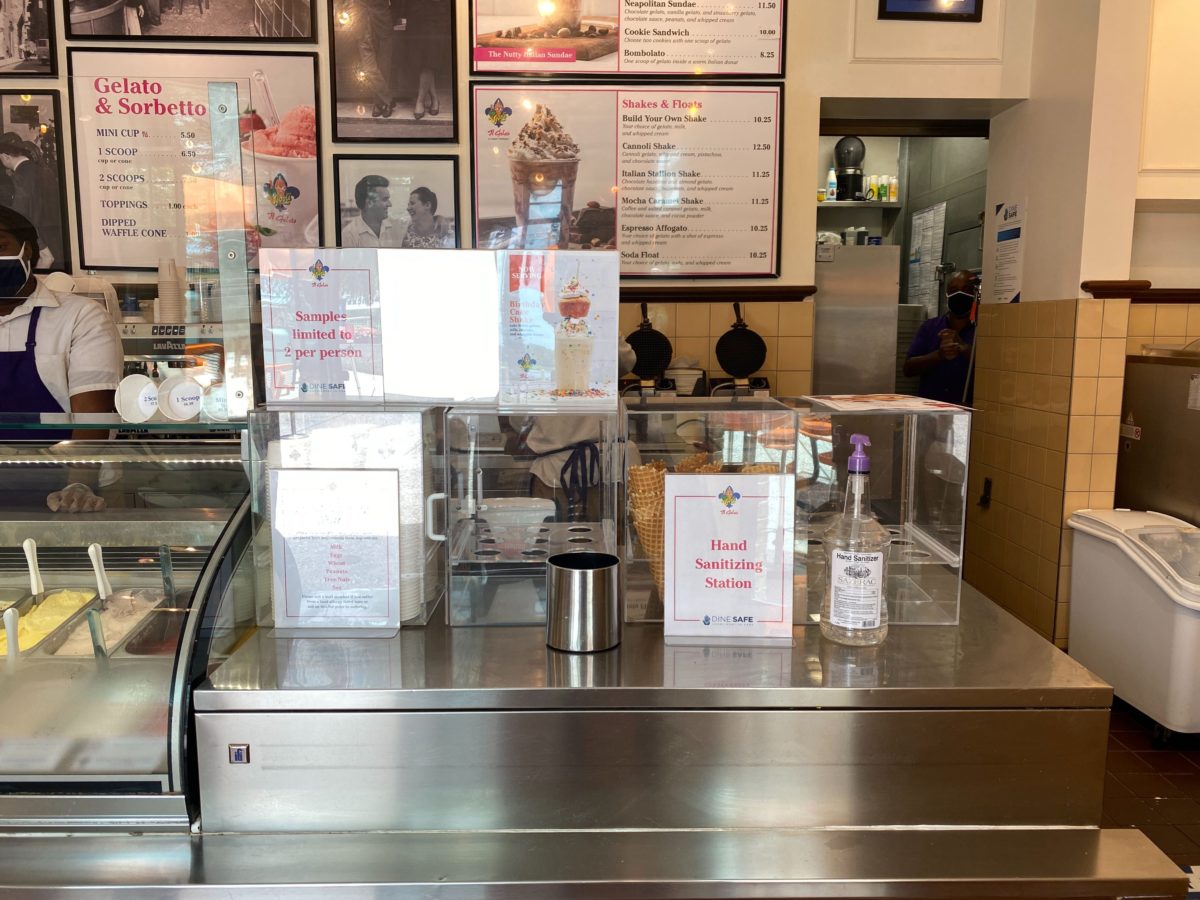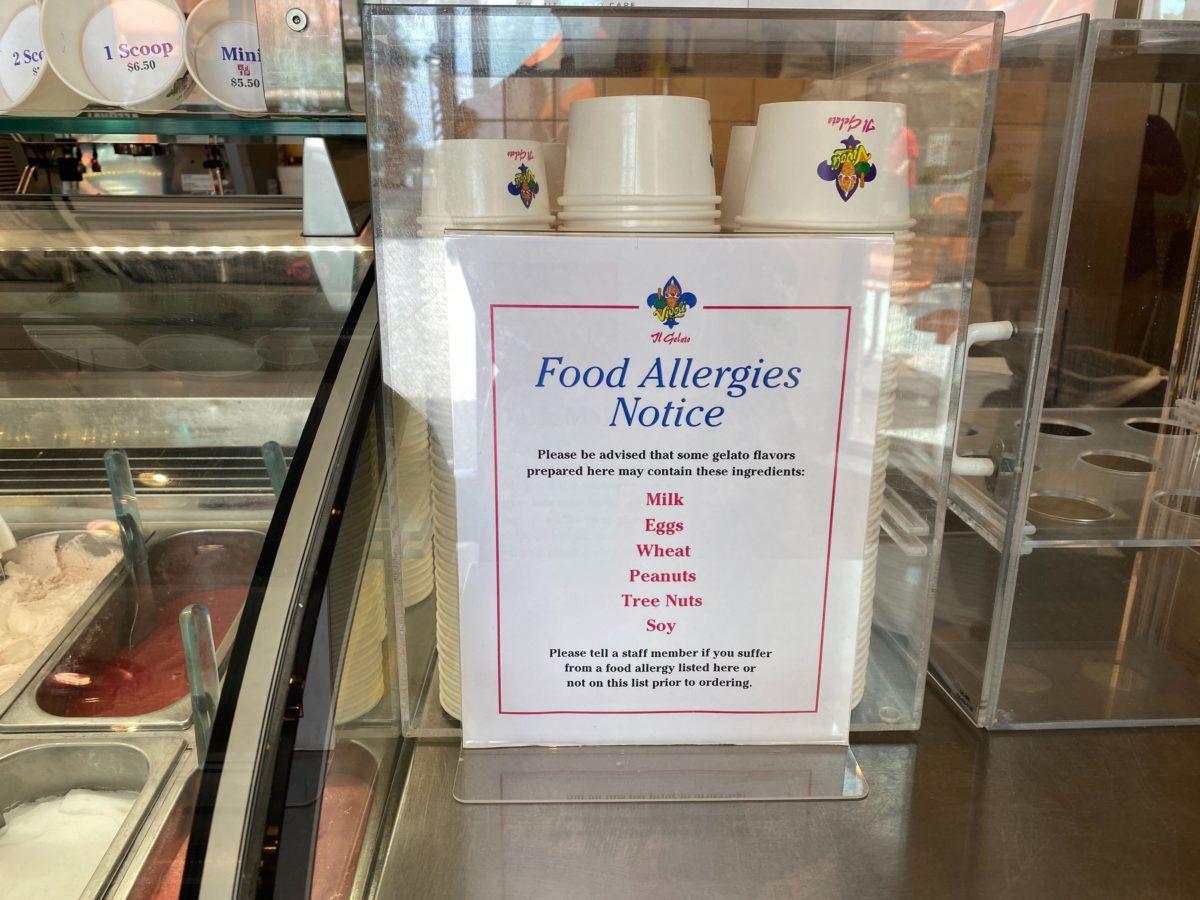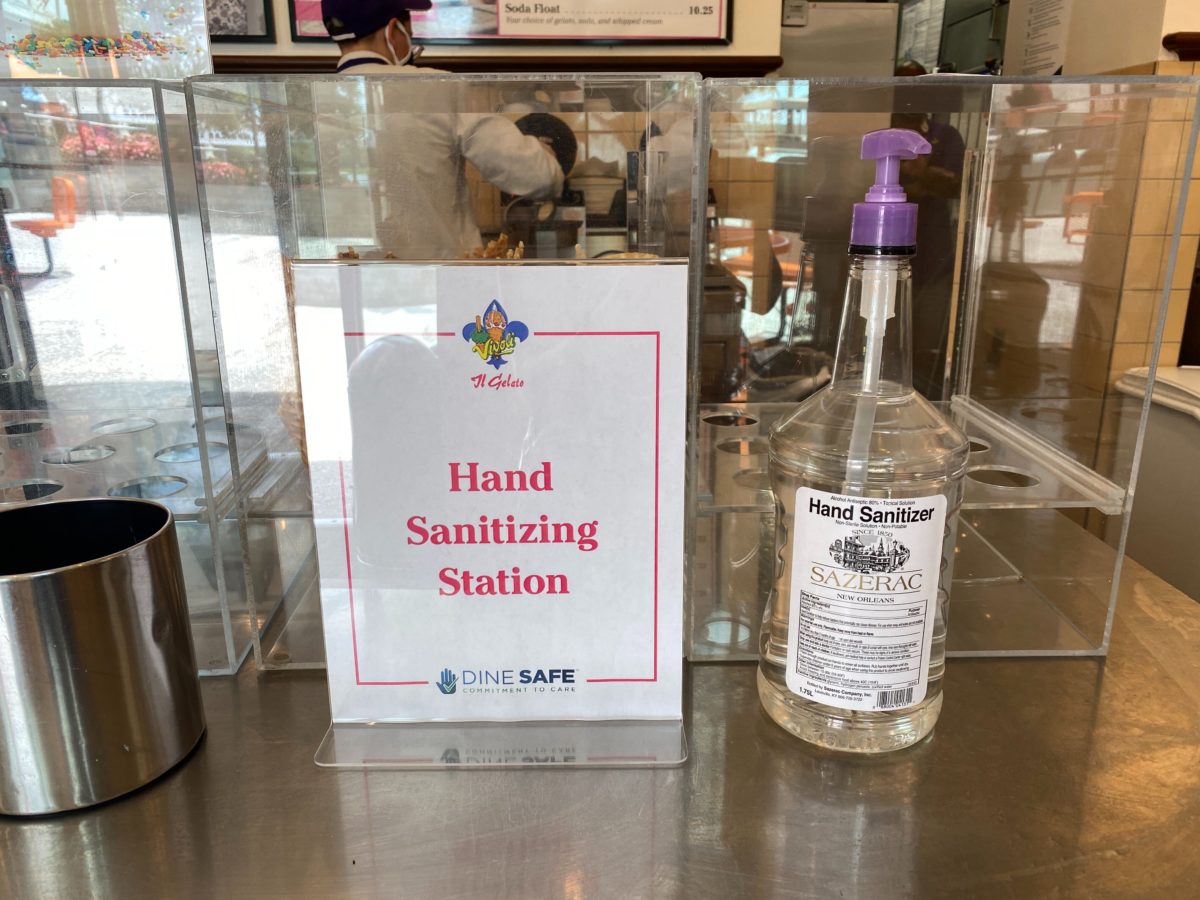 A food allergy notice and a new hand sanitizing station has been placed before you step up to the counter to order. There's also a small waste bin for samples.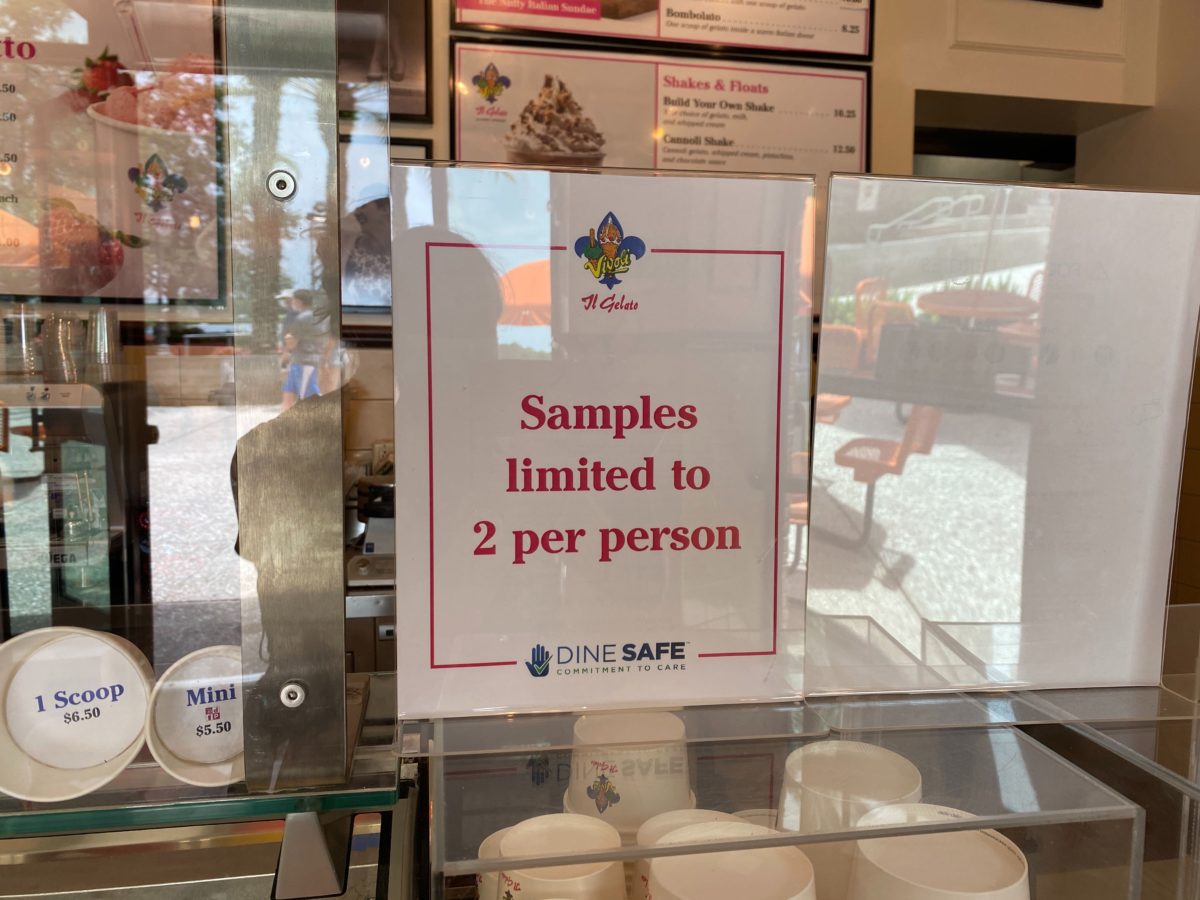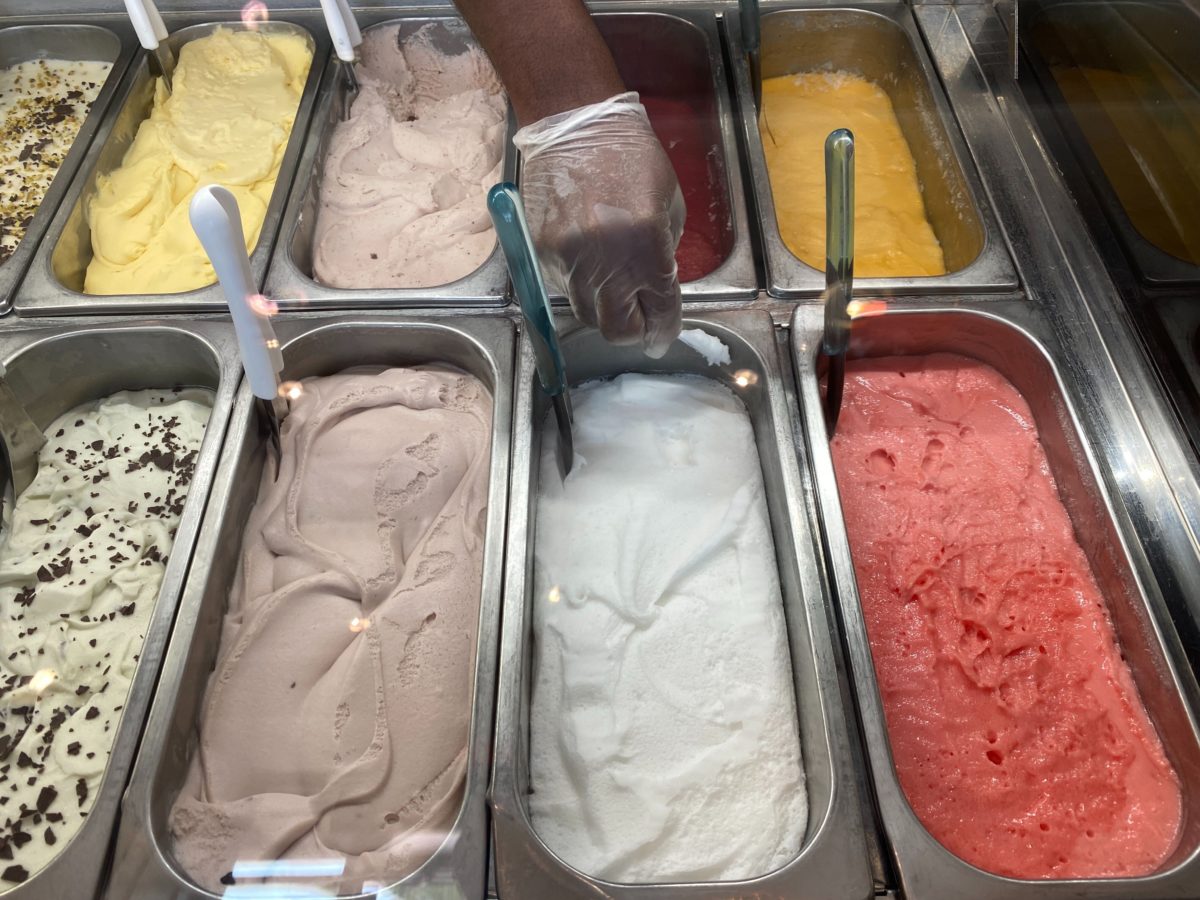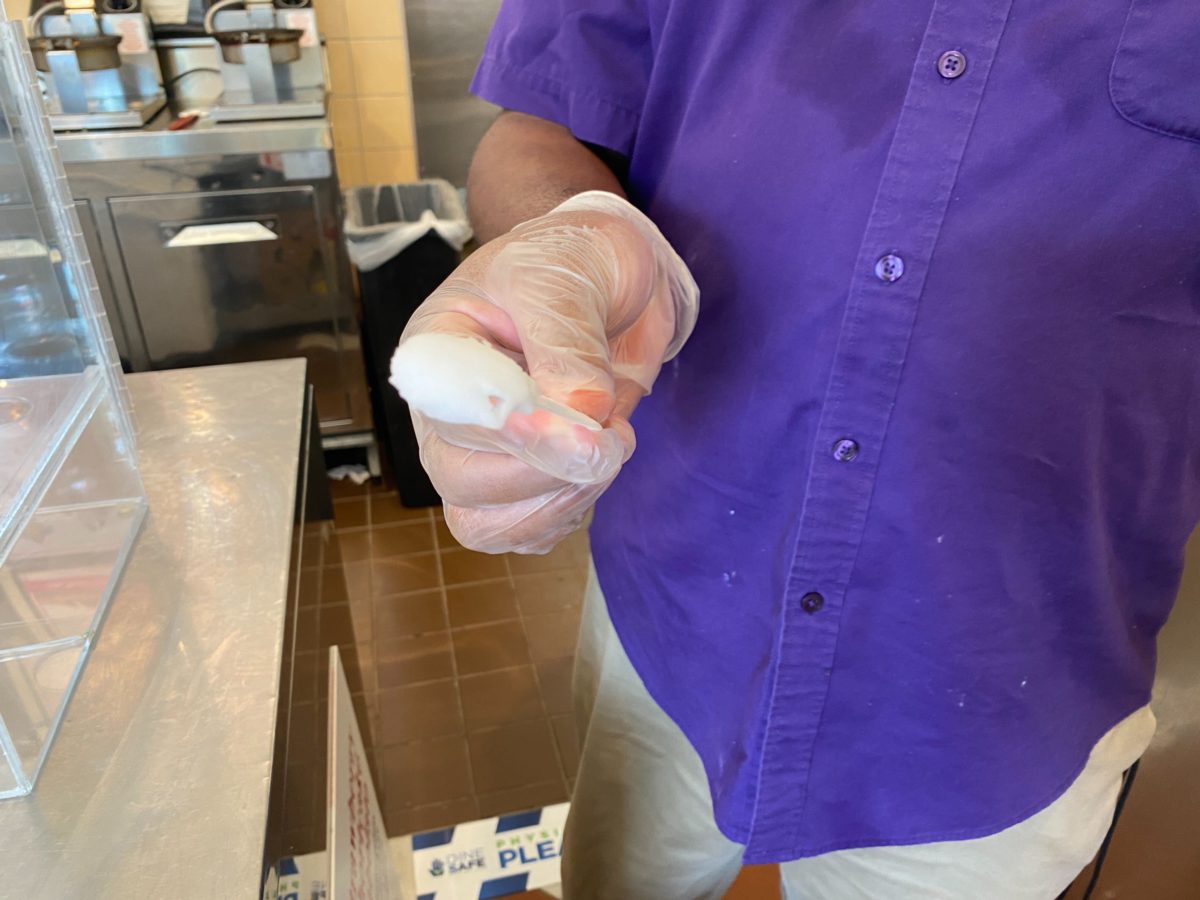 Samples were given out on tiny spoons today and handed to us. Starting tomorrow, June 10, there will be tiny cups that the spoon will be placed in and then passed to guests through the plexiglass.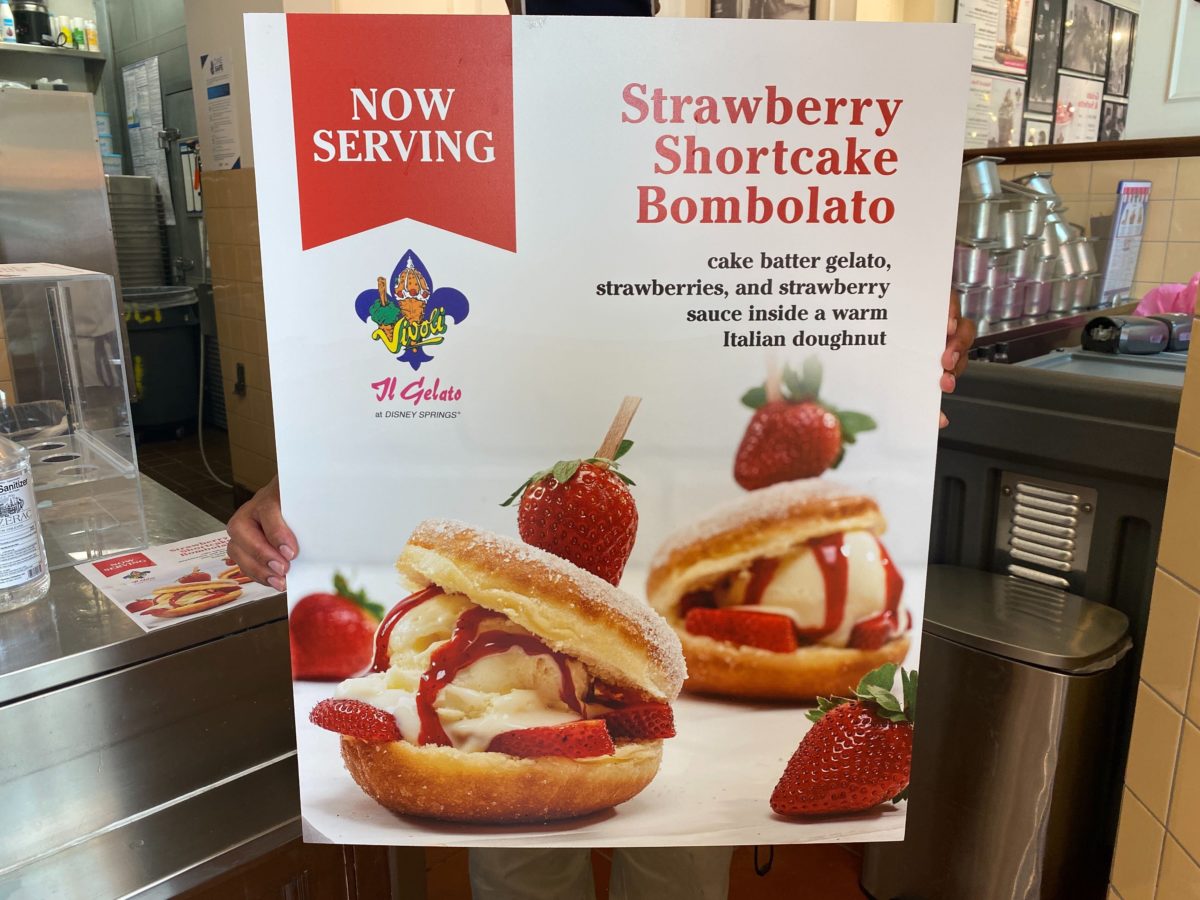 Two new sweet treats are now being offered with the reopening: The Birthday Cake Shake and the Strawberry Shortcake Bombolato.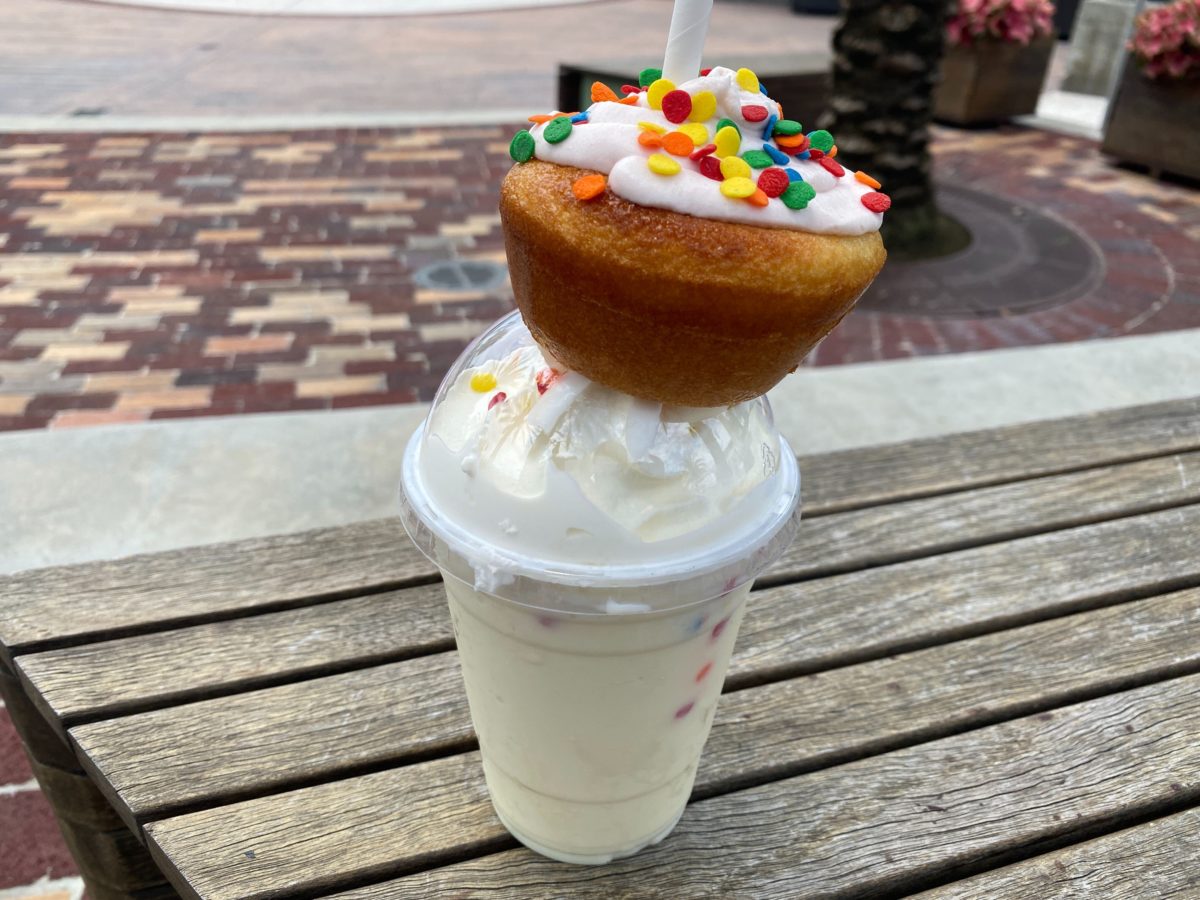 The Bombolato wasn't quite ready today, so we opted for the Birthday Cake Shake.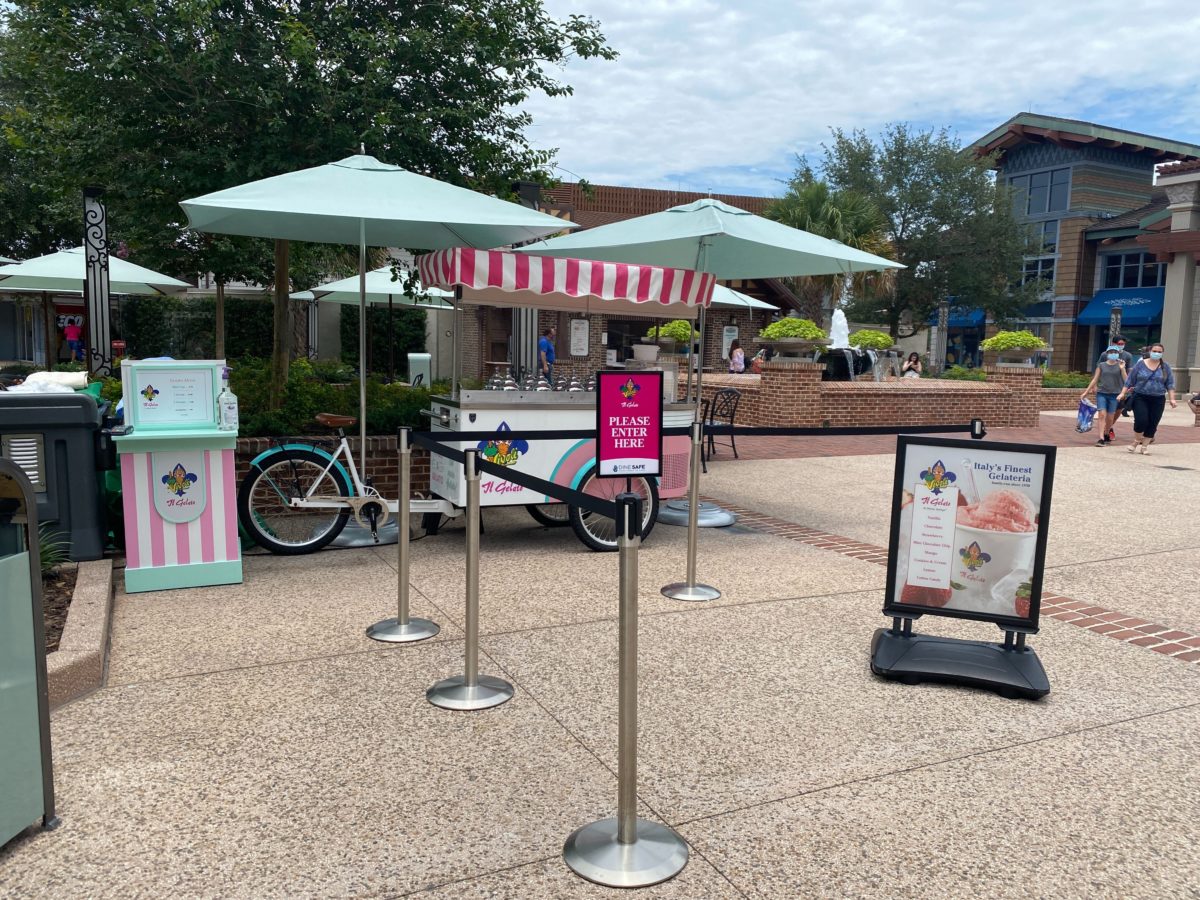 The small gelato cart outside of World of Disney has reopened as well today, with a small queue line in place.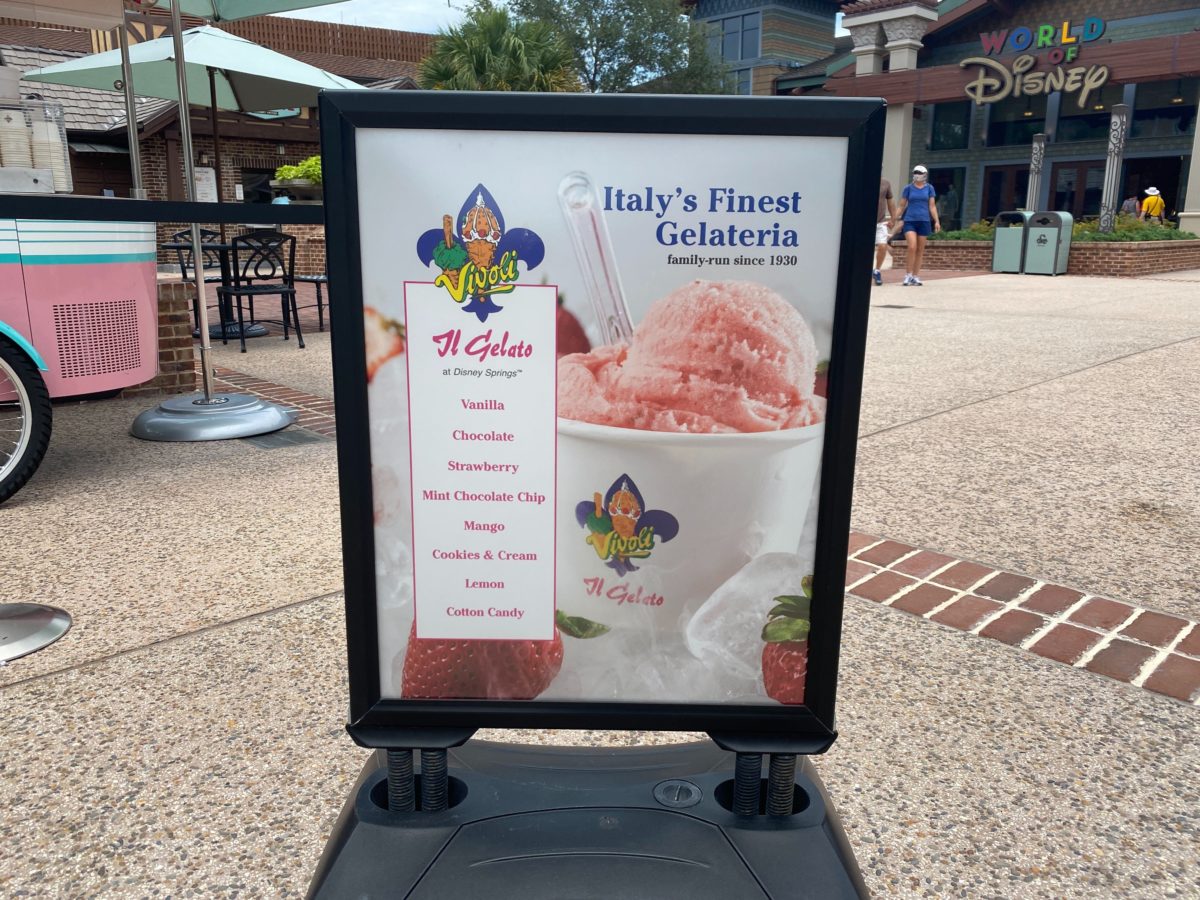 The gelato cart only features a few flavors, so you'll want to head to The Landing for all of the flavors and options.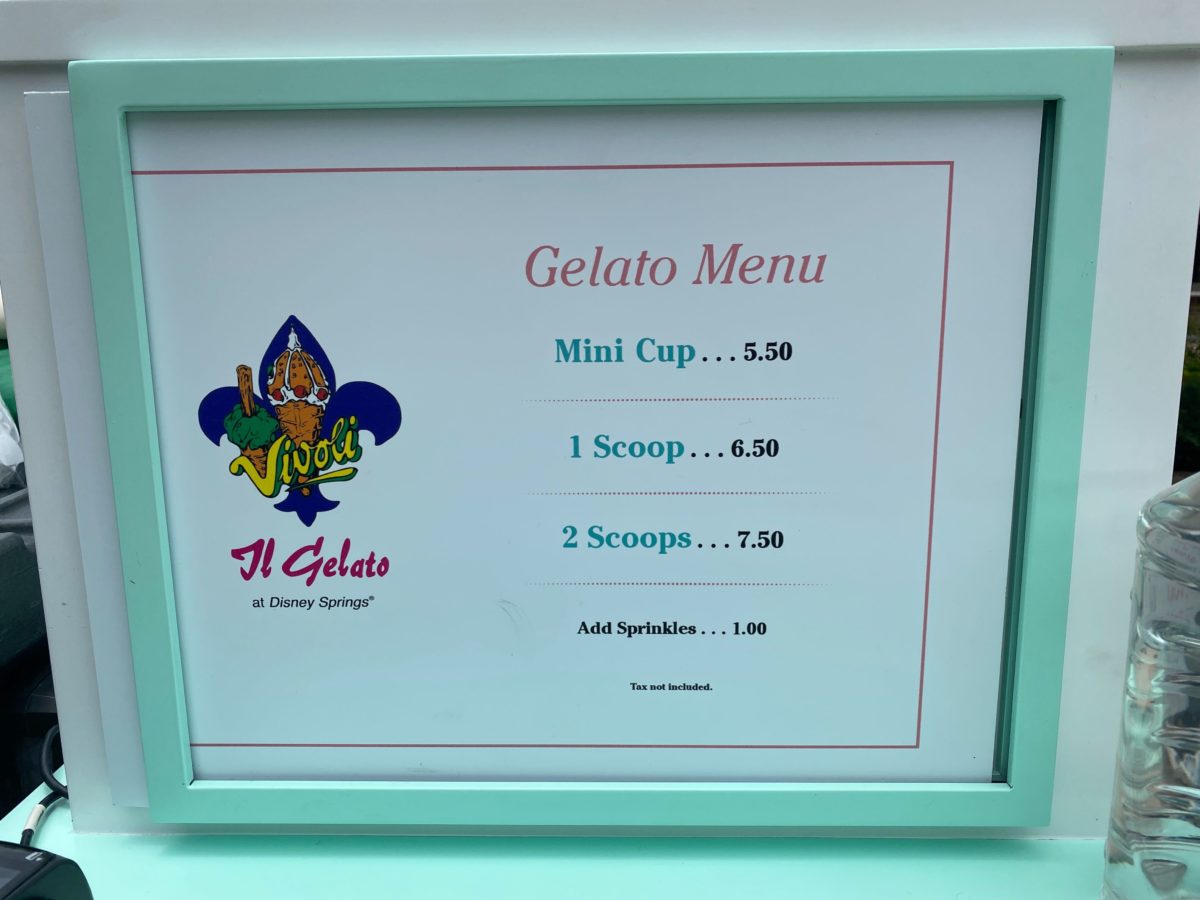 Hand sanitizer is provided right by the price sign as well by the cart.
Social distancing markers and limiting capacity is all a part of the new safety measures put into Disney Springs as they reopen stores and restaurants across the property. For more safety guidelines and measures put into place, make sure to check out the Frequently Asked Questions list that Disney Springs has put out.
Will you be stopping by either location to pick up a scoop of gelato? Let us know in the comments!