Welcome home! And for those lucky enough to be calling Disney's Grand Floridian Resort home for their grand reopening this week, there's a special new Mickey-shaped treat at Gasparilla Island Grill. But first, let's walk you through the new, modified ordering process to get you familiarized with the current setup.
While famed as a 24-hour eatery, Gasparilla Island Grill is operating under reduced hours, open only from 7:00 AM to 10:00 PM, for now. This location also participates in Mobile Order, so you can place an order for food right from the My Disney Experience app.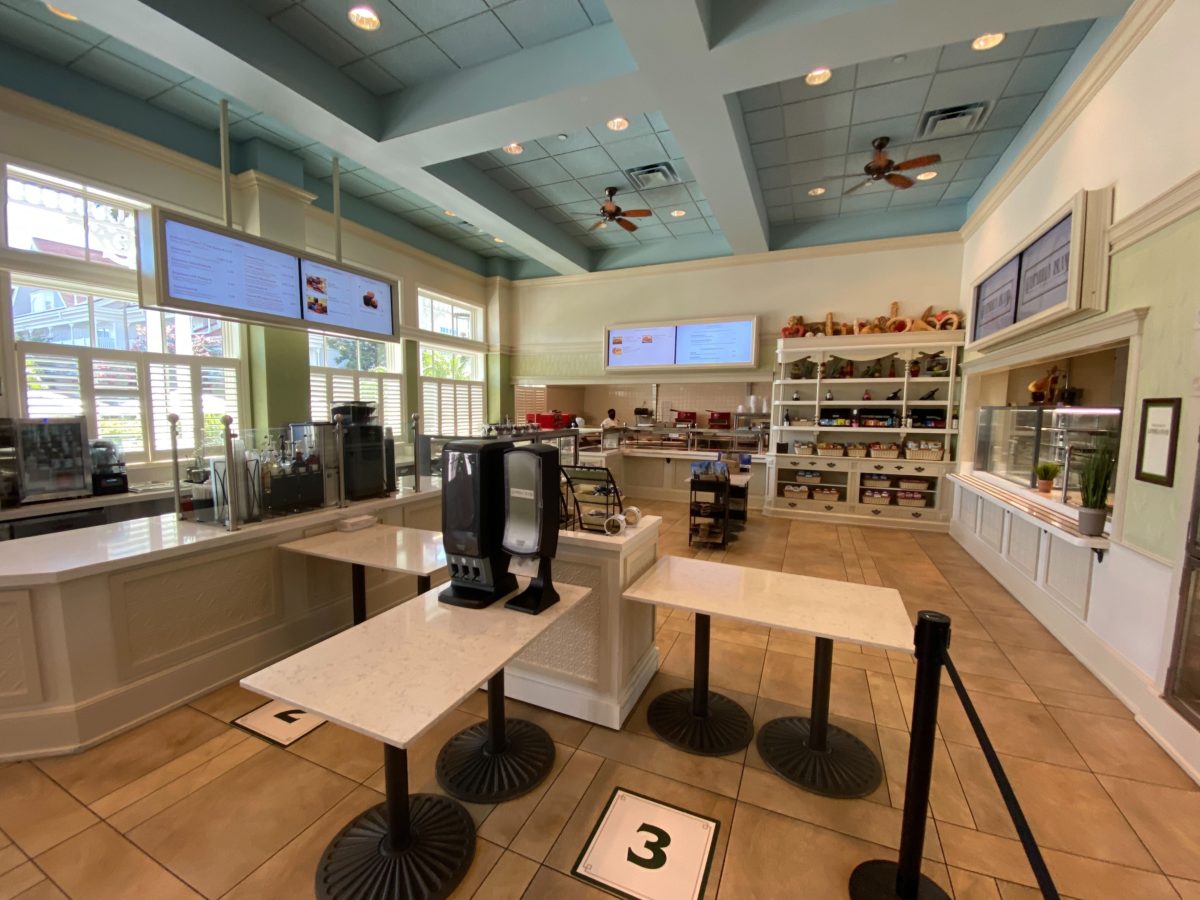 After completing your order, you're directed to one of these numbered markers to pick up your items, as well as utensils via the touch-free dispenser.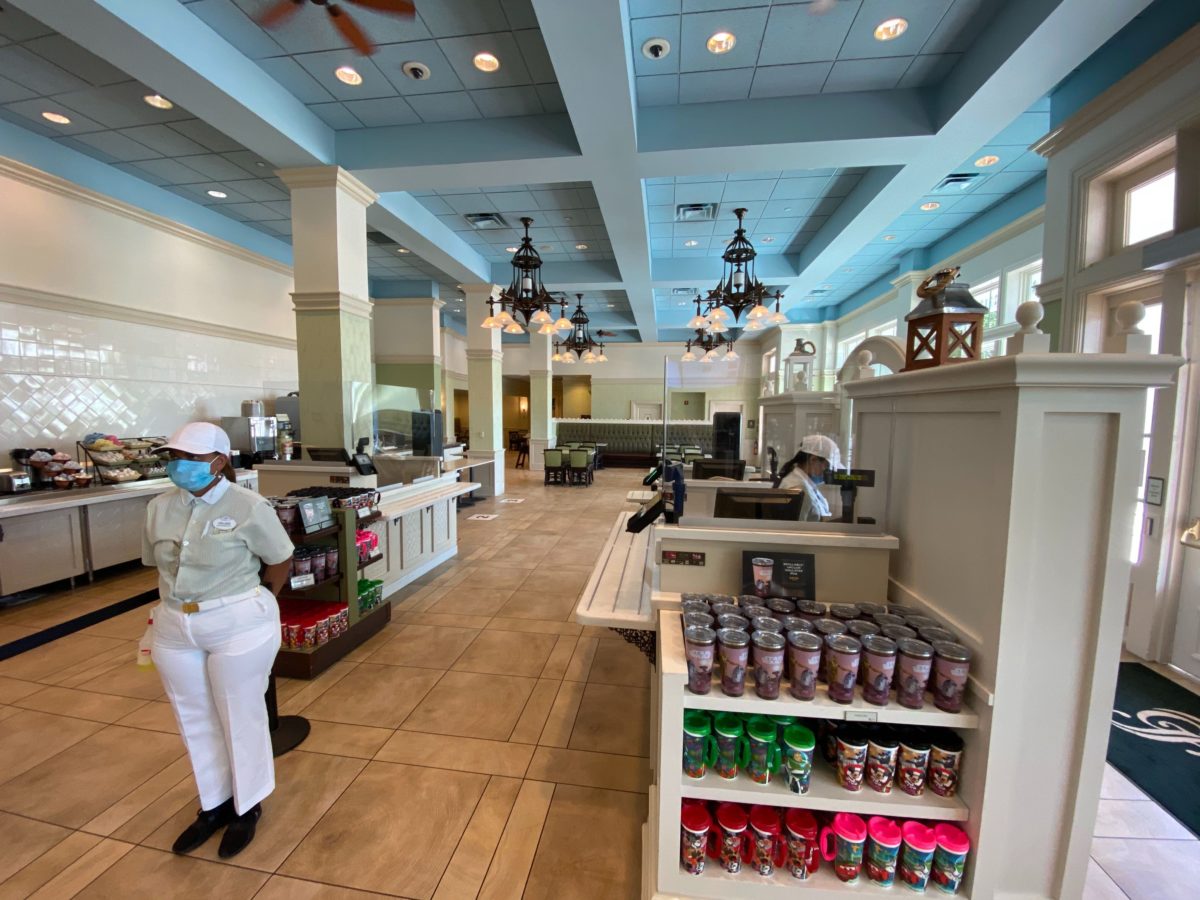 Traditional check-out is also still available, with Cast Members stationed at the registers, which have been outfitted with plexiglass barriers. Resort mugs are still available, but the refill process has changed somewhat, as we outlined in an earlier post.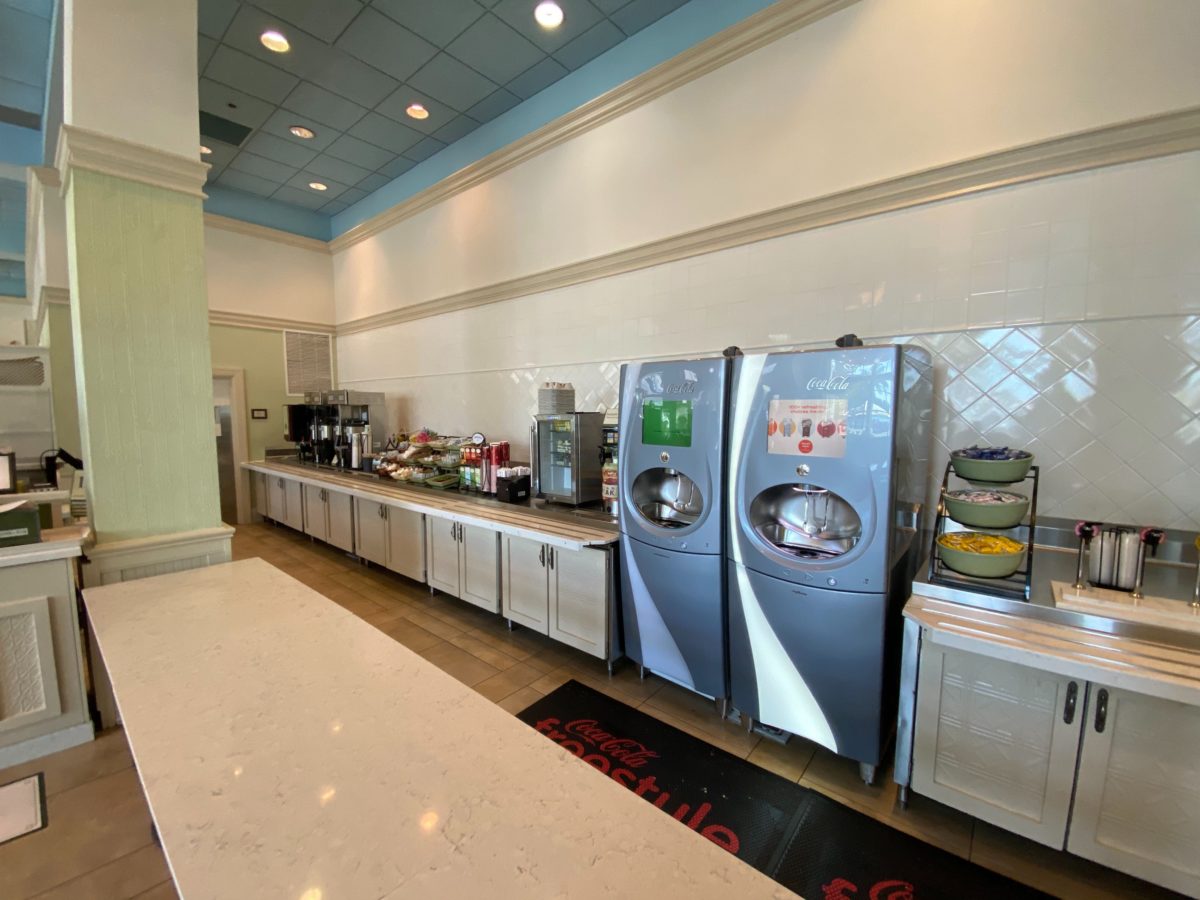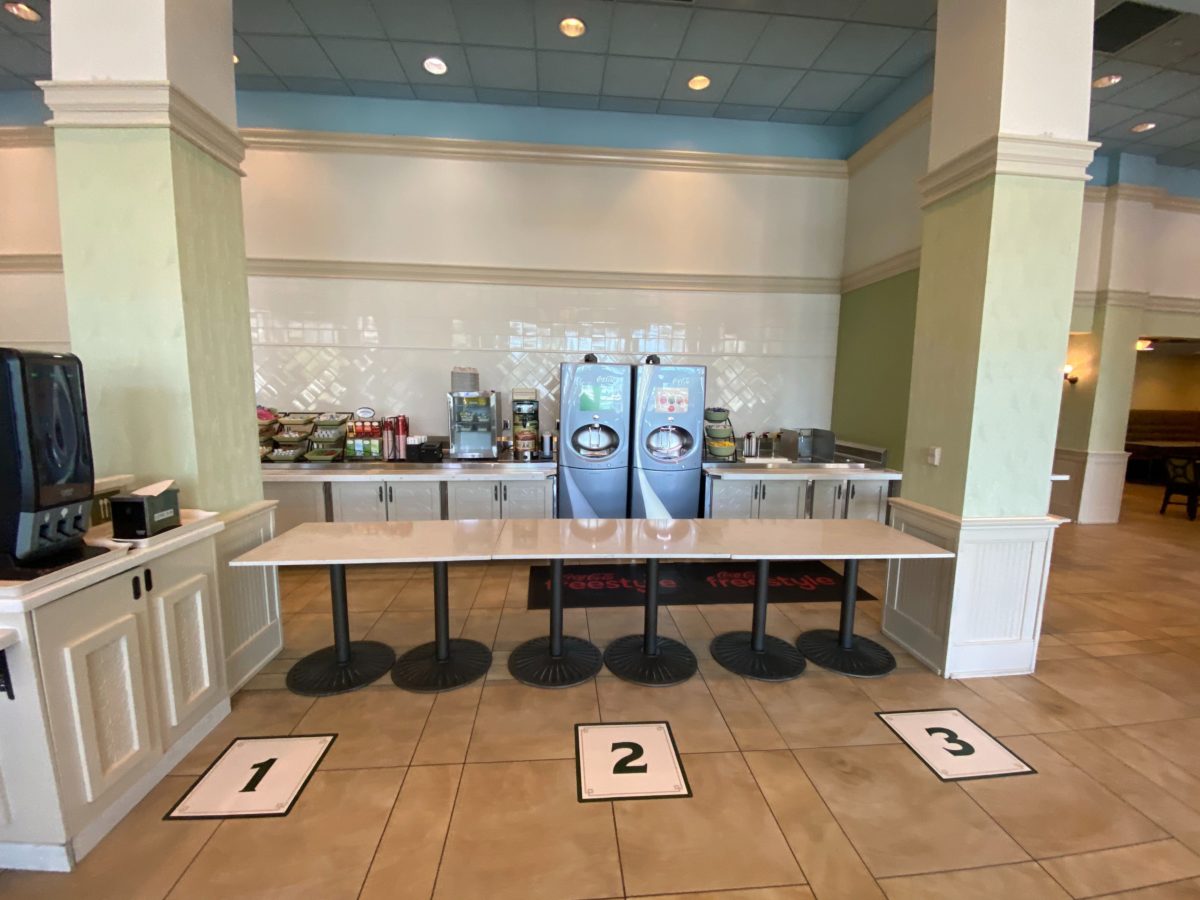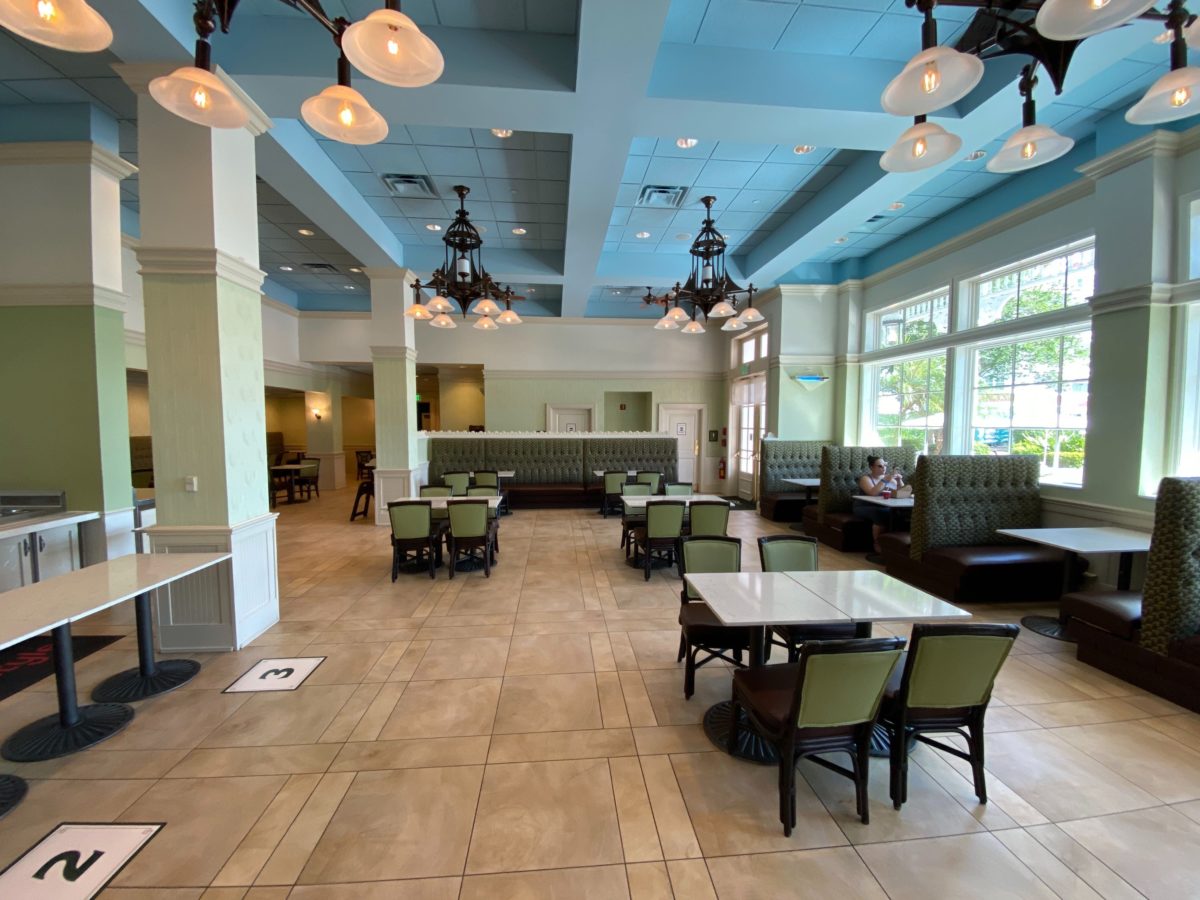 Throughout the dining room, tables have been set up to accommodate social distancing.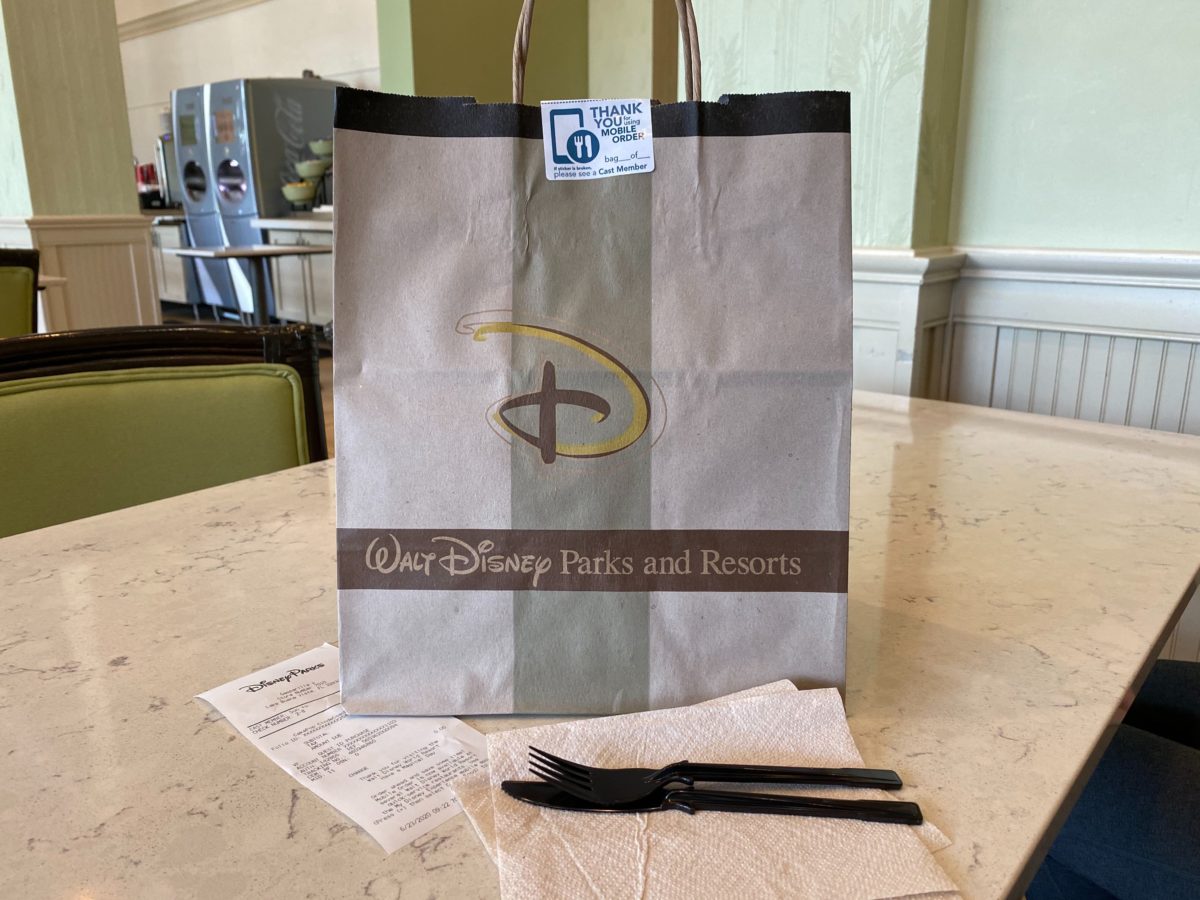 And now, for the moment we've all been waiting for… the grand unboxing of our hefty mobile order.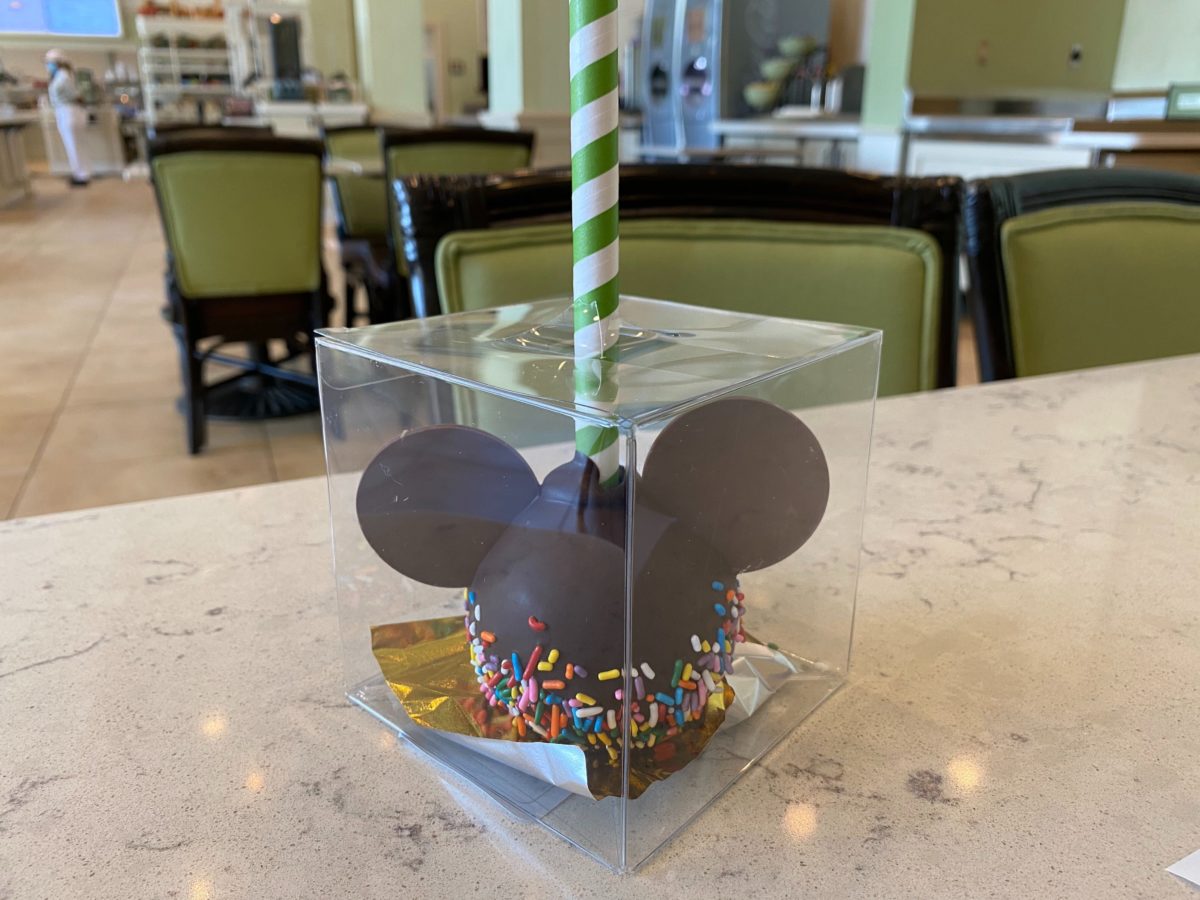 If you have a slight case of deja vu, it's because a very similar cake pop was released here shortly before the closure, in the form of the Cinderella Carriage, for the film's 70th anniversary. While the Cinderella cake pop was coated with a thick, white chocolate exterior, this is a dark chocolate affair.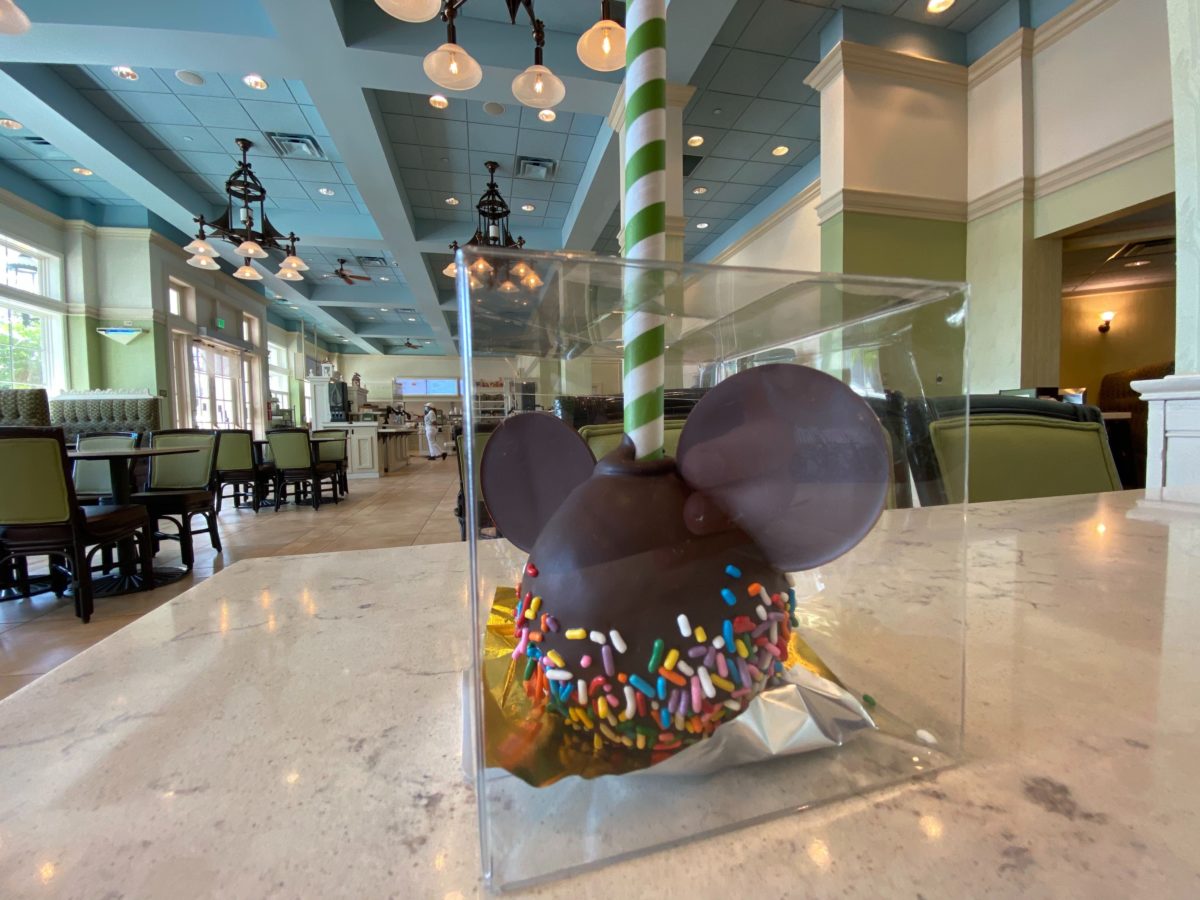 A chocolate-covered base is dipped in colorful sprinkles, with two chocolate disks for Mickey ears. The whole thing sits on a gold foil wrapper, for some pizzazz.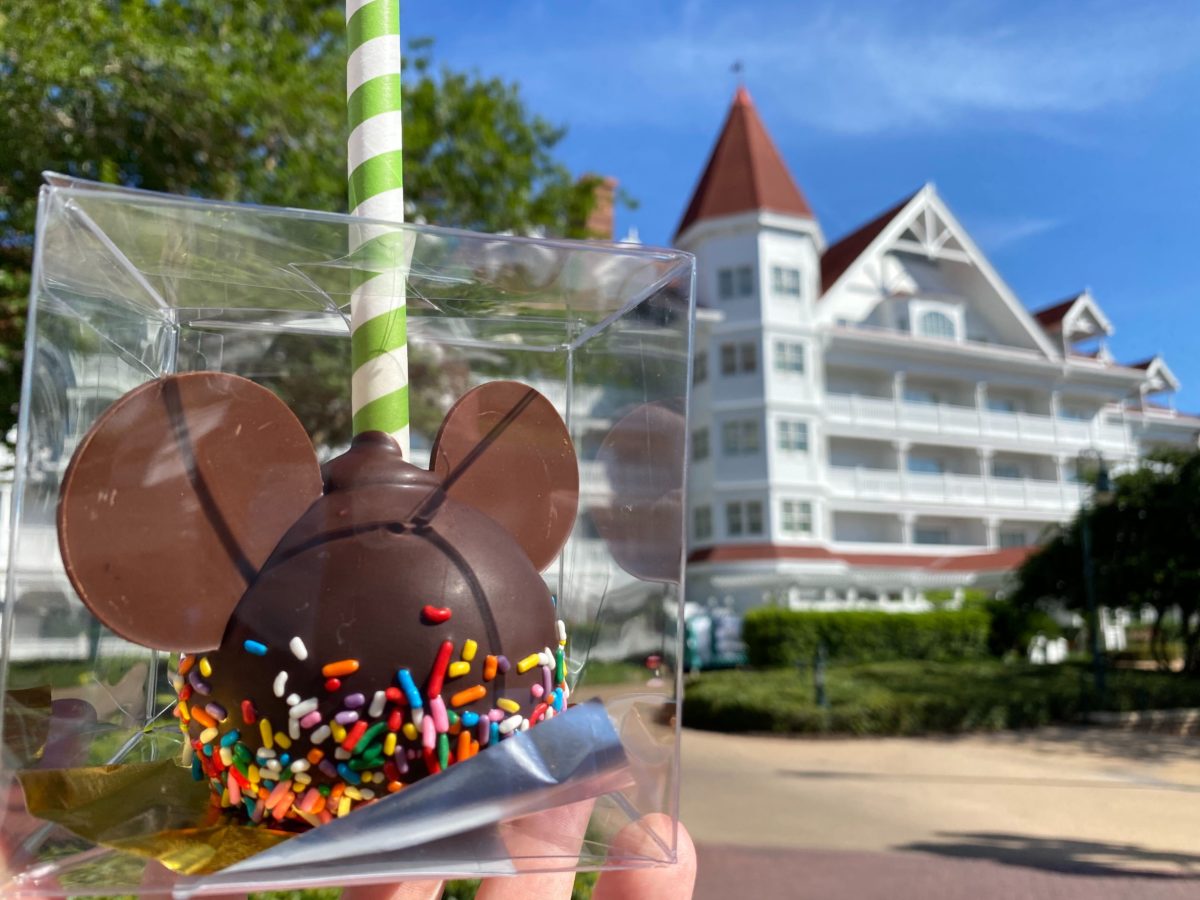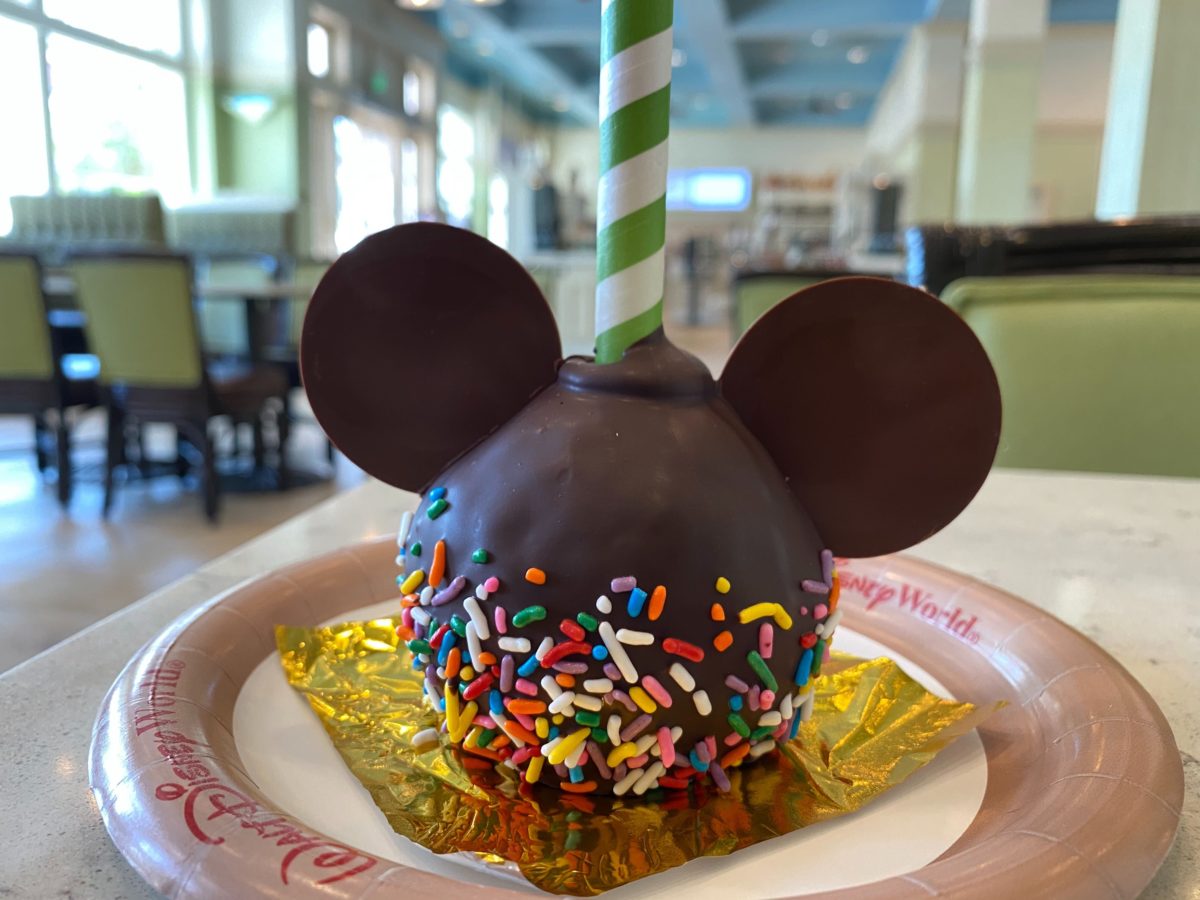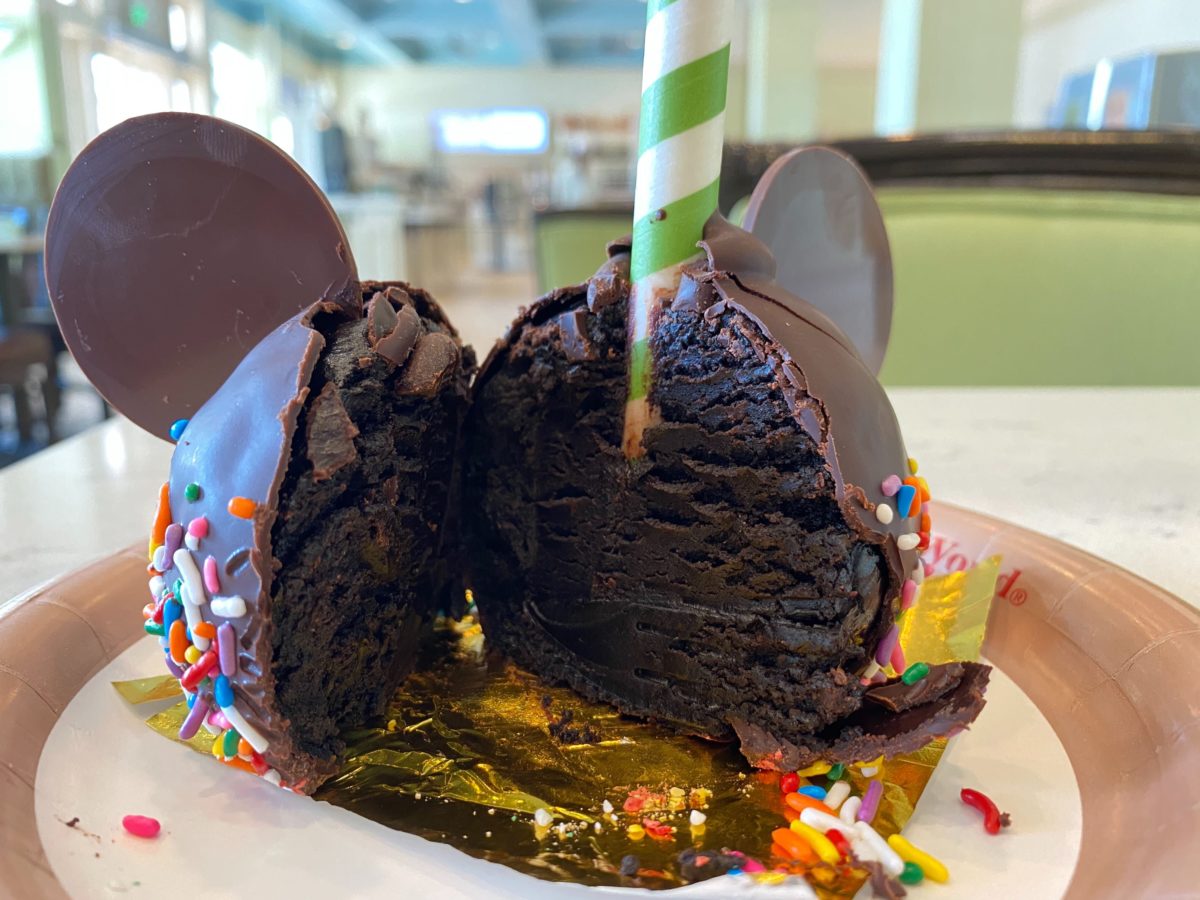 Cutting into the cake pop reveals a dense, moist chocolate core. This is not for the faint-hearted, and probably best shared between two people, given how rich it is.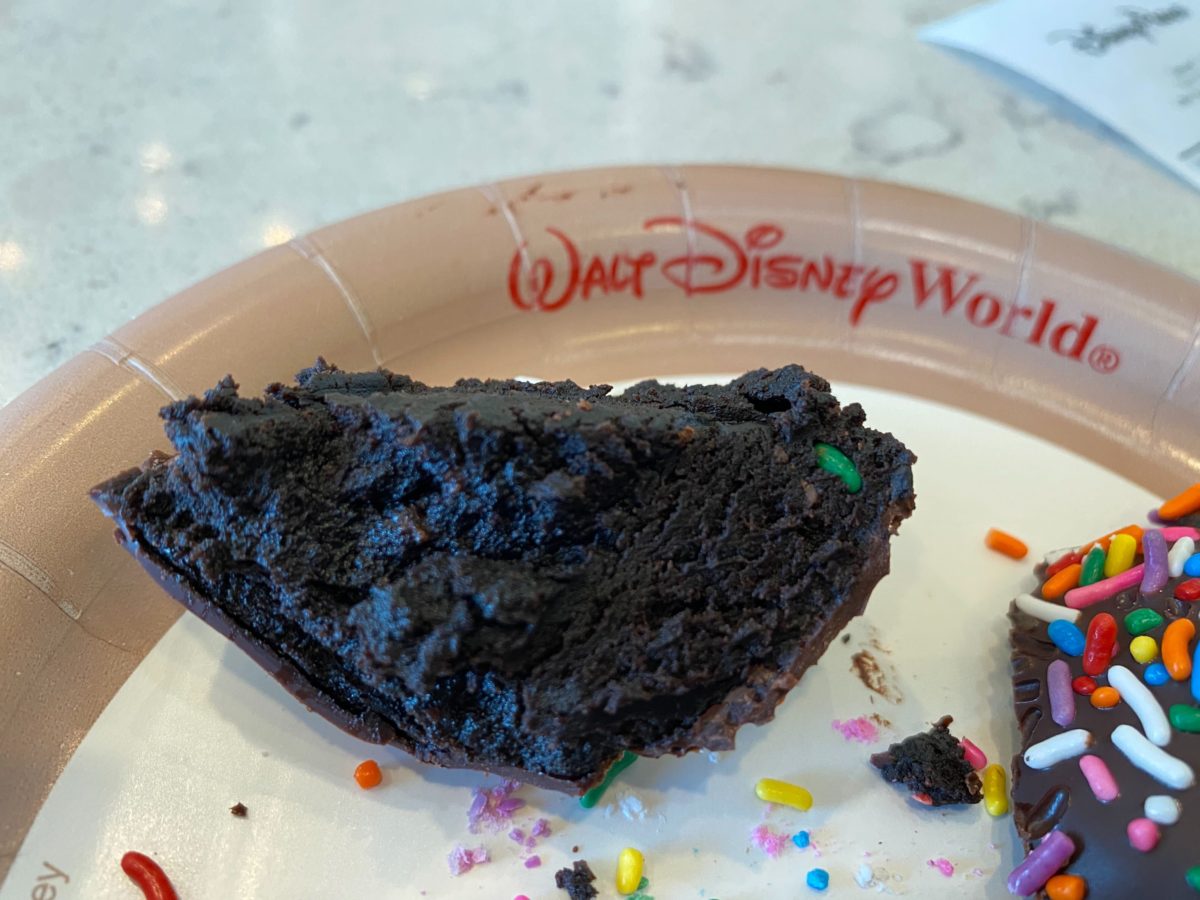 Still, if you're at Walt Disney World, you're probably on vacation, which makes it perfectly acceptable to have cake pops for breakfast, lunch, or dinner.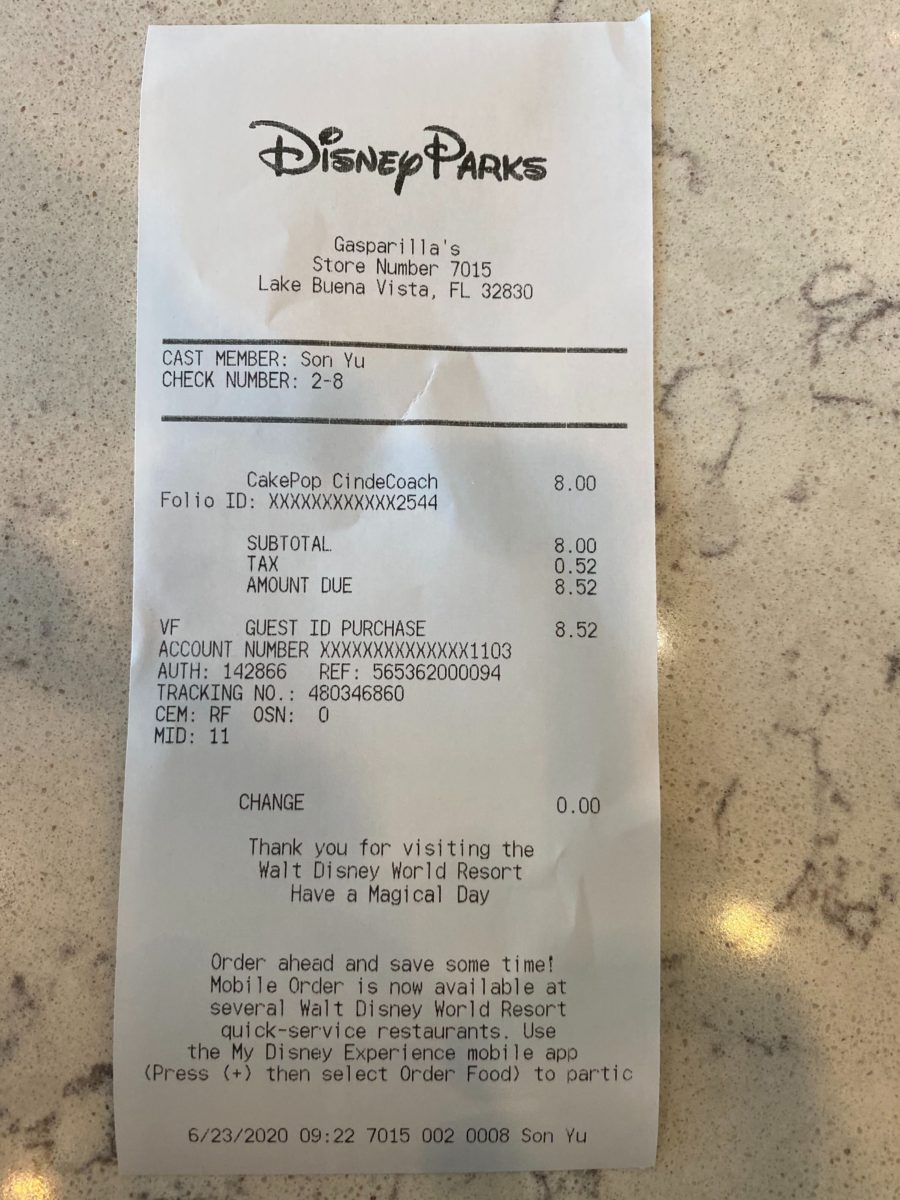 The cake pop rings in at $8.00, or $8.52 including tax, and is even labeled as its former Cinderella Coach iteration. If you're staying at Disney's Grand Floridian Resort, or manage to take a bus in, we definitely recommend this massive chocolate Mickey cake pop, for the ultimate of chocolate lovers.