The issue of the Walt Disney World theme parks reopening is a complex one, especially at a time where confirmed COVID-19 cases are rising exponentially post-lockdown. Walt Disney World made the difficult decision to furlough tens of thousands of its Cast Members during the unprecedented closure, and now the company is calling back its workers to return to their posts for the reopening. However, work conditions have vastly changed for Cast Members, and not all are at ease with the current environment.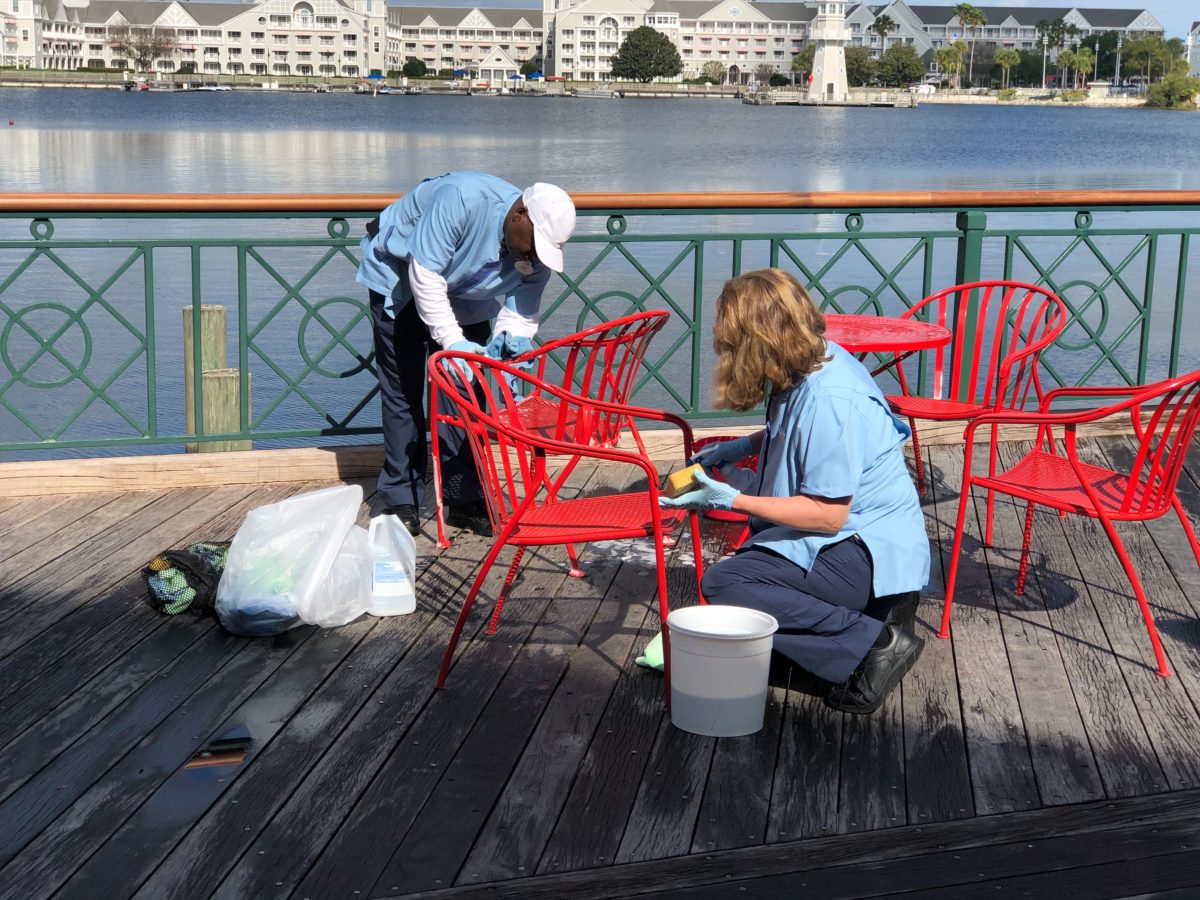 This information comes to us from dozens of anonymous Cast Member reports. For the safety of their employment, we're presenting concerns regarding the reopening on their behalf.
Cast Members are reportedly being informed that they are to report to work by June 30. A failure to report to work by then would be considered voluntary termination from employment. Those looking to seek alternative job positions or placement in backstage areas are not being accommodated, and are instead being told to accept the terms of their callbacks or be separated from the company. That means Cast Members have essentially three options: Be taken off furlough and return to work, go on unpaid medical leave, or leave the company completely.
Those who choose to return to work will find modified or limited accommodations throughout break rooms. Cast Members are being informed that they cannot purchase food from staff cafeterias. Refrigerators and microwaves will not be available for use at break rooms for employees who opt to bring their meals to work.
Seating within the break rooms has also been reduced, with couches removed and replaced with a limited number of tables and chairs, even at locations that share a communal break room with multiple Cast Member teams.
Schedules for most Cast Members returning to work will be populated on June 24.
In the meantime, Cast Members are attempting to reach Mayor Jerry Demings in an effort to appeal and further delay any possible reopenings due to increasing cases. Even within Cast Member groups, there is a divide, as union leaders believe there are far more Cast Members eager to get back to work, without considering the possible risks associated with the reopening.