Although it has been confirmed that EPCOT will be reopening to guests on July 15, many details about the park's operations have yet to be revealed, particularly around the World Showcase.
One aspect which we are glad to hear of comes from Carol Stein, fondly known as "The Piano Lady" who famously plays within the Rose & Crown Pub in the UK Pavilion. Over on her Facebook page, Ms. Stein has excited guests by sharing that she will be returning to perform in the park back when the park opens. This is great news to hear, as it confirms that live entertainment will still be present in the park, while many other entertainment offerings – such as the firework spectaculars – have been suspended.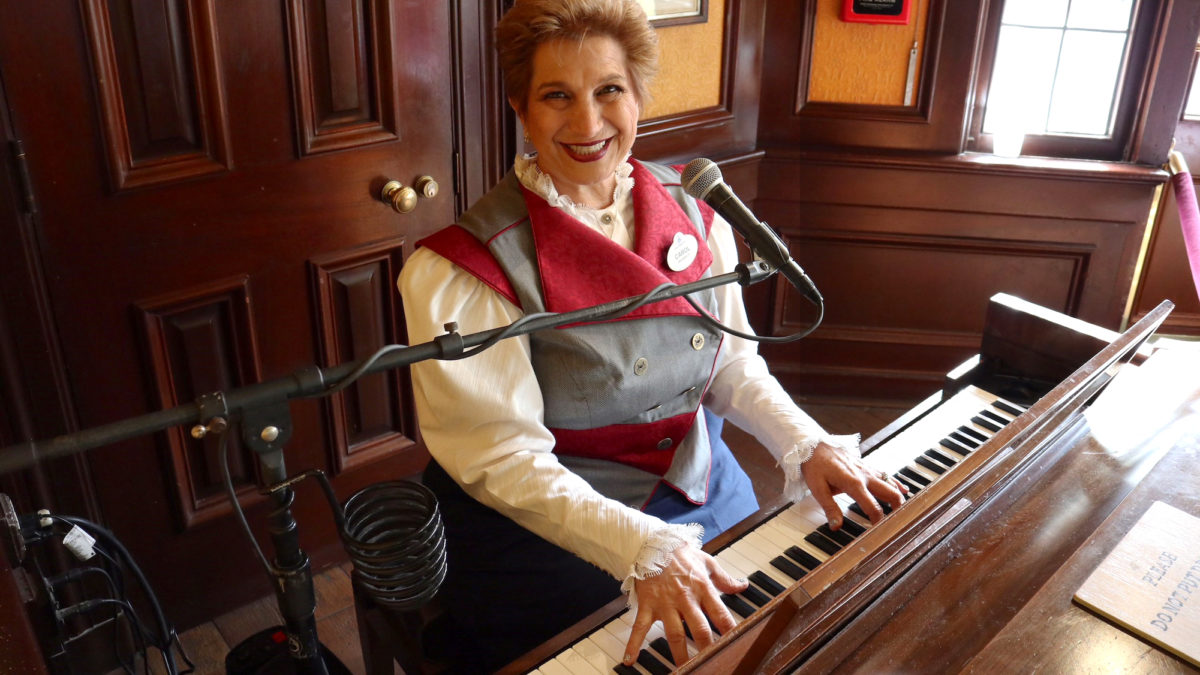 In her post, Ms. Stein has interestingly stated that she will not be playing at the Rose & Crown when she returns. Instead, the piano performances can be found under the gazebo deeper into the pavilion, within the beautiful English Gardens. Although both the Rose & Crown pub and dining rooms have been confirmed as reopening on July 15, the decision to move the piano is presumably due to the increase in social distancing measures within the parks. As part of this, restaurants will be operating on limited capacity, and must be reconfigured to allow for 6-feet distances between tables.
The brilliant news is that these now-outdoor performances will mean that all guests can enjoy Ms. Stein's music, regardless of whether or not they are dining at the Rose & Crown. Better still, what better place to enjoy a dish from the EPCOT International Food & Wine Festival than at the English Gardens, while listening to some great music?
It is important to note here that the permanent residents of the gazebo – the British Revolution Band – had their performances cut from the EPCOT schedule back in May. This, along with the termination of performances by Sergio the Master Juggler in the Italy pavilion and the Matsuriza Taiko Drummers in the Japan pavilion put the future of the entertainment offerings within the World Showcase in doubt.
We're thrilled to hear that Carol Stein is set to resume her performances in July, and hope to hear about many more entertainment offerings in EPCOT returning very soon too.