If you were eagerly awaiting the return of Ample Hills Creamery at Disney's BoardWalk Resort, plus the debut of the upcoming new Disney Springs location, I'm afraid we have some sad news for you. An Ample Hills spokesperson has stated that the ice cream shop will not be operating any Walt Disney World locations in the near future.
The Boardwalk location has been fairly popular since it opened in 2016, and with the announcement of a second location on the West Side of Disney Springs, with construction already underway, this news is definitely disheartening for fans.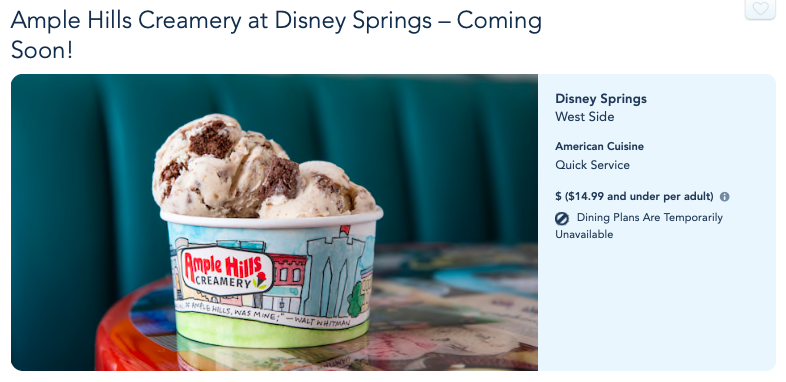 Although the landing page for the Disney Springs location still says "Coming Soon" and the Boardwalk location landing page says, "Temporarily Unavailable", there was still hope that these locations would eventually reopen at a later date. Sadly, there is no later date, as the Boardwalk location is set to close permanently, with plans on the Disney Springs location now reportedly cancelled.
Ample Hills Creamery filed for bankruptcy on March 16, right before the Boardwalk location closed on March 20 due to the COVID-19 shutdown. Disney's agreement with Ample Hills ended back in January, according to a company spokesperson.
Source: Attractions Magazine