If you're like me and you're in Japan, you're probably pretty ecstatic about the announcement of Tokyo Disney Resort's Annual Passport lottery, previously promised to us last month with the reopening announcement. But you might be wondering "How do I enter the lottery?" Well wonder no more, we have a short guide that tells you everything you need to know! We've also run the webpages through a translator so you can see what each field is in English.
You can open the form using the link above. The August lottery is open through July 26th at 11:59PM JST.
2) Check Your Annual Passport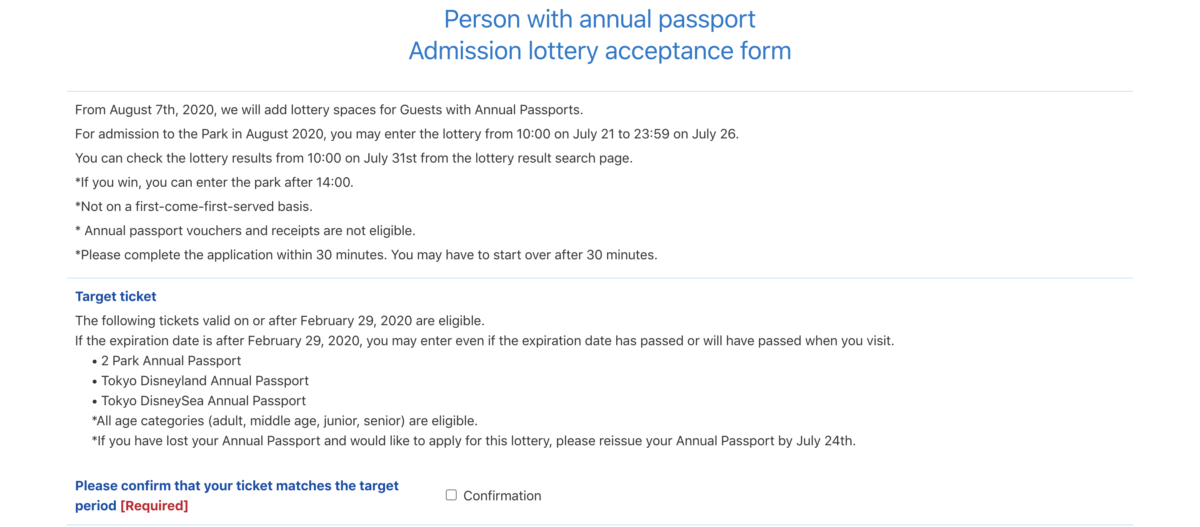 Remember that you can only enter the lottery if your Annual Passport expired on or after February 29th, 2020. Even if the date on your ticket has already passed, you may still apply as long as the expiration date is past February 29th.
3) Enter Your Details

Enter your name (in English or Japanese, however it's printed on your Annual Passport. Mine is in Japanese, so I entered my name as such. Also enter your birthdate and your 20-digit ticket number. Double-check your ticket number before you continue.
For more information on booking your next trip with our official travel agent sponsor, the Vacationeer, visit wdwnt.travel.
4) Choose Your Parks & Dates, & Add Companions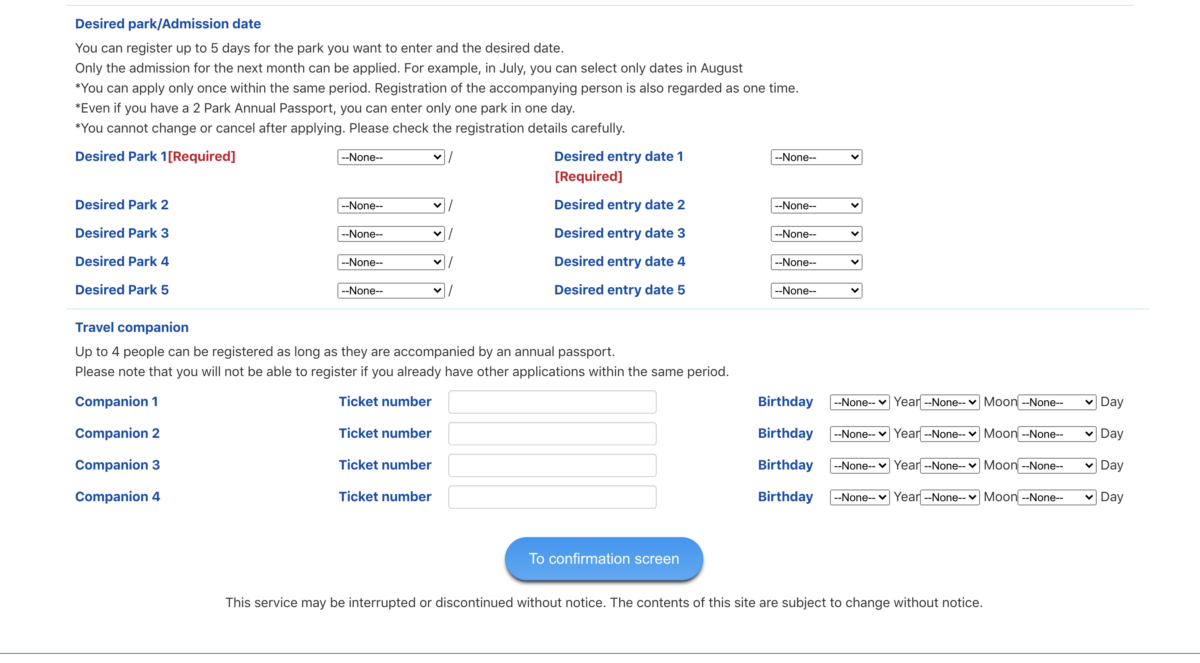 You must choose at least one park and date. But you can enter for up to five attempts. Despite the previous assertion that you can only enter once per month, there seems to be confusion on whether you can win only one or some/all of these dates. I entered five different times, just in case.
5) Submit & Check Back July 31st

Once you have confirmed and submitted your application, you must wait for the results to arrive. In this case, the results will be available July 31st.
The process seems a lot simpler than the convoluted explanation we gave earlier this week, don't you think? Good luck on your entries!
Are you considering or planning a visit to Tokyo Disney Resort? Visit TDRPlans for every detail (and more) that you'll need to make your trip the best it can be! Did I mention it's 100% free?