Dok-Ondar's Den of Antiquities is known to hold some of the best artifacts and unique items from all across the galaxy, and he's reopened his den with new safety measures in place.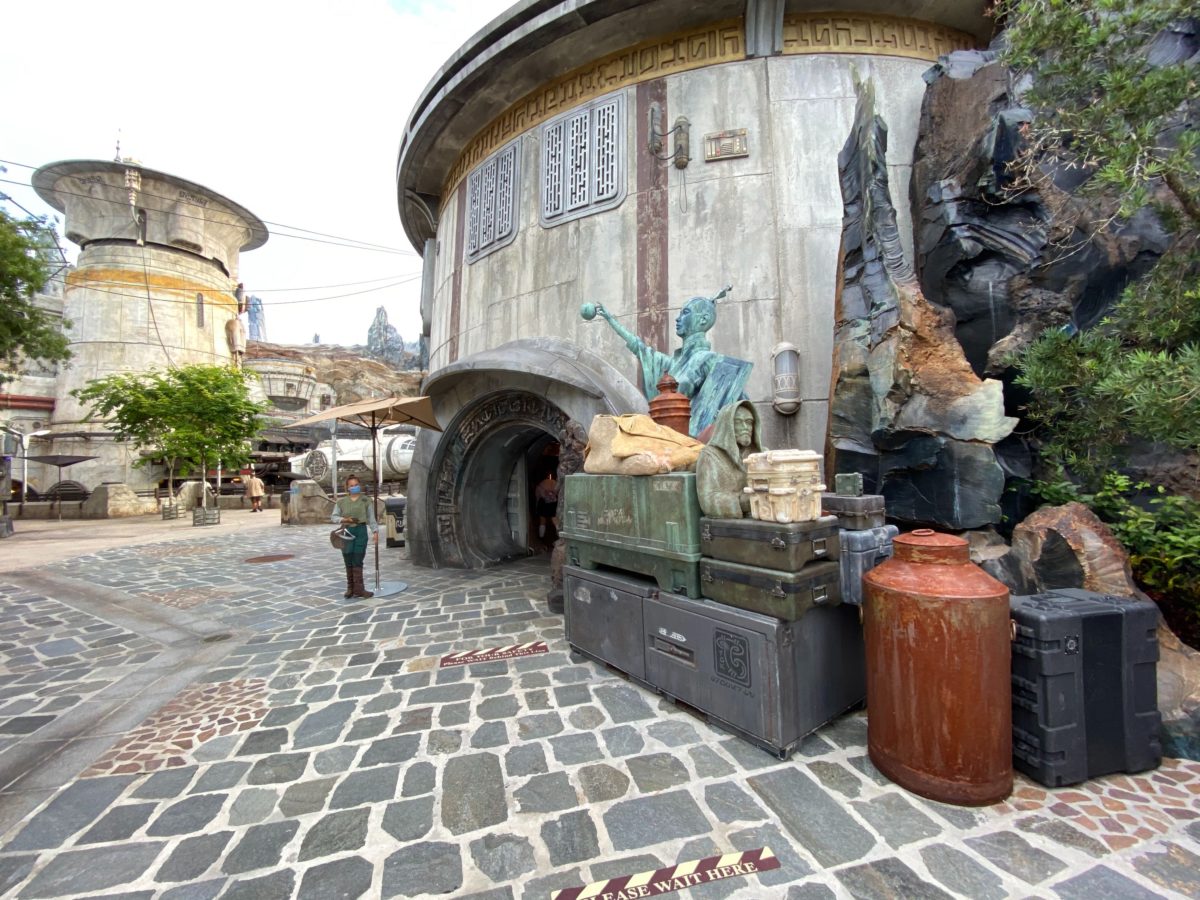 Before you even enter the den, there are social distancing markers placed to set up a queue line, as this store can normally get crowded. This is also where guests can purchase Legacy Lightsabers, which are also now available at Savi's Workshop, as the Lightsaber building experience is currently not occurring.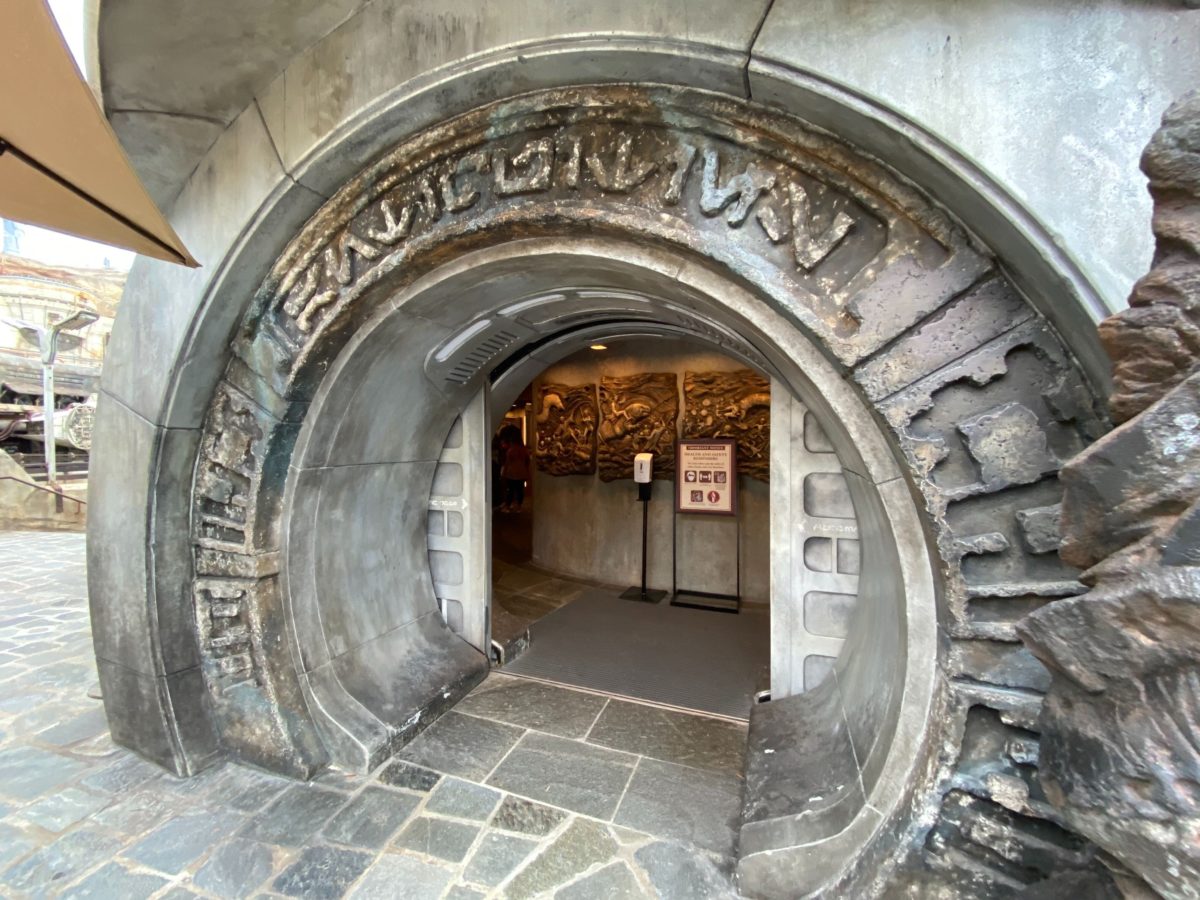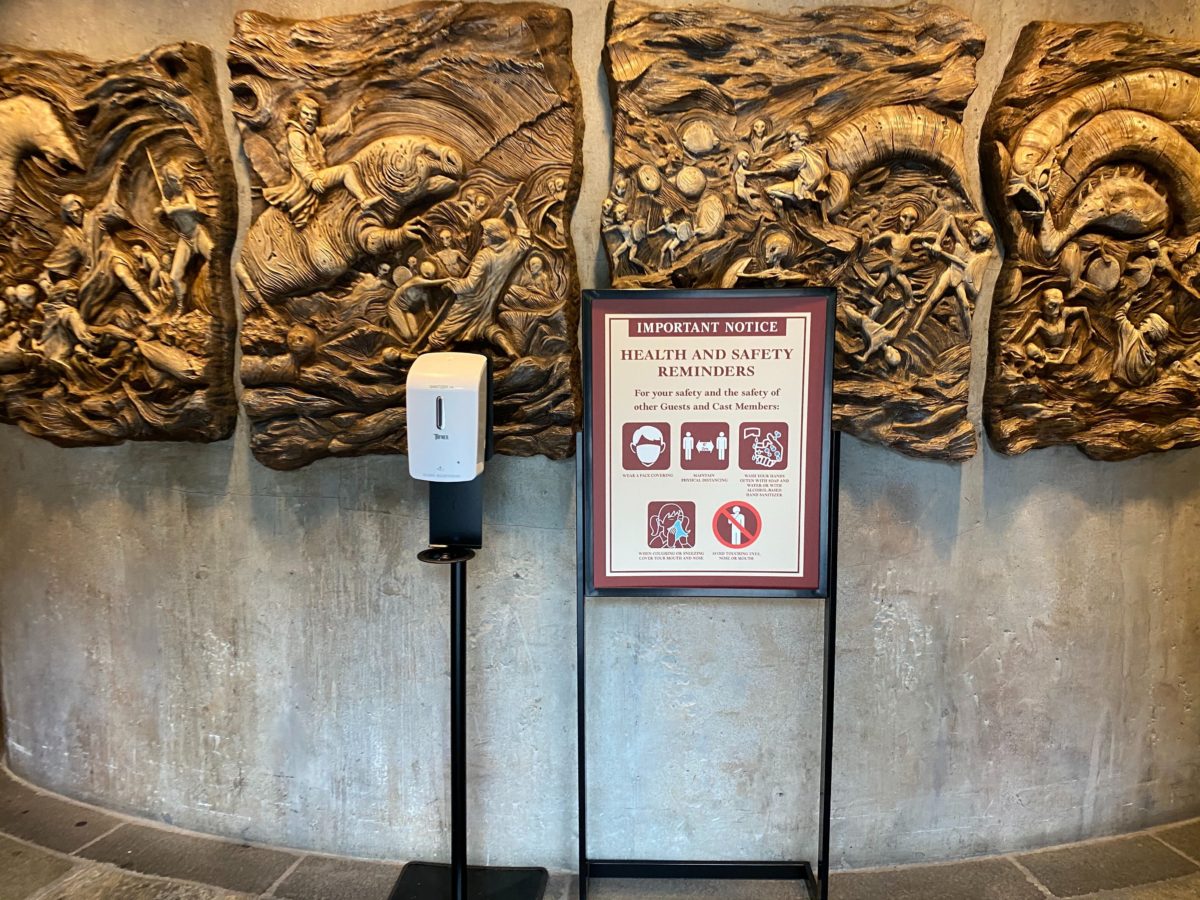 As you enter the store, a hand sanitizing station is set up, as well as a health and safety reminder sign for guests. It's not in Aurebesh, nor does it match the font used elsewhere in the land, but depending on how long these measures are here to stay for, we hope to see better themed signs swapped in soon!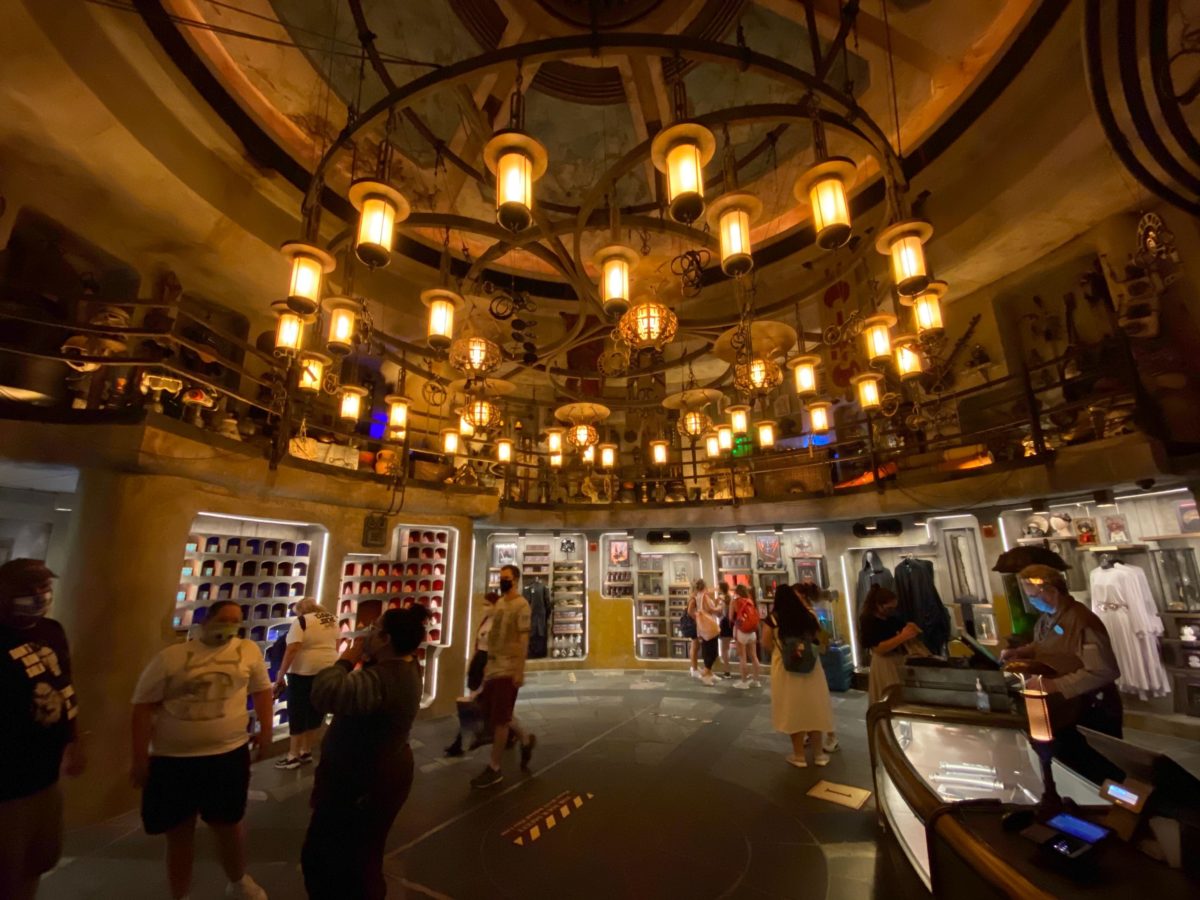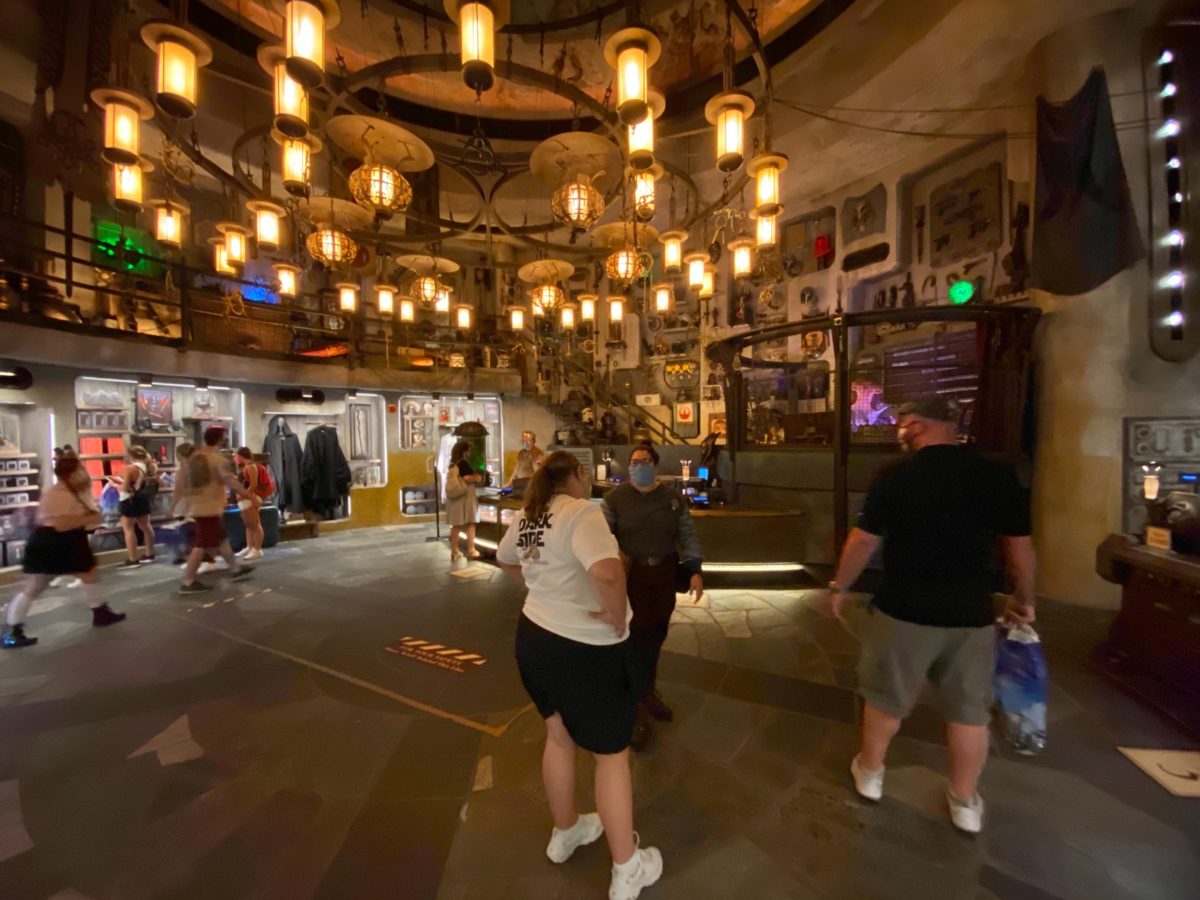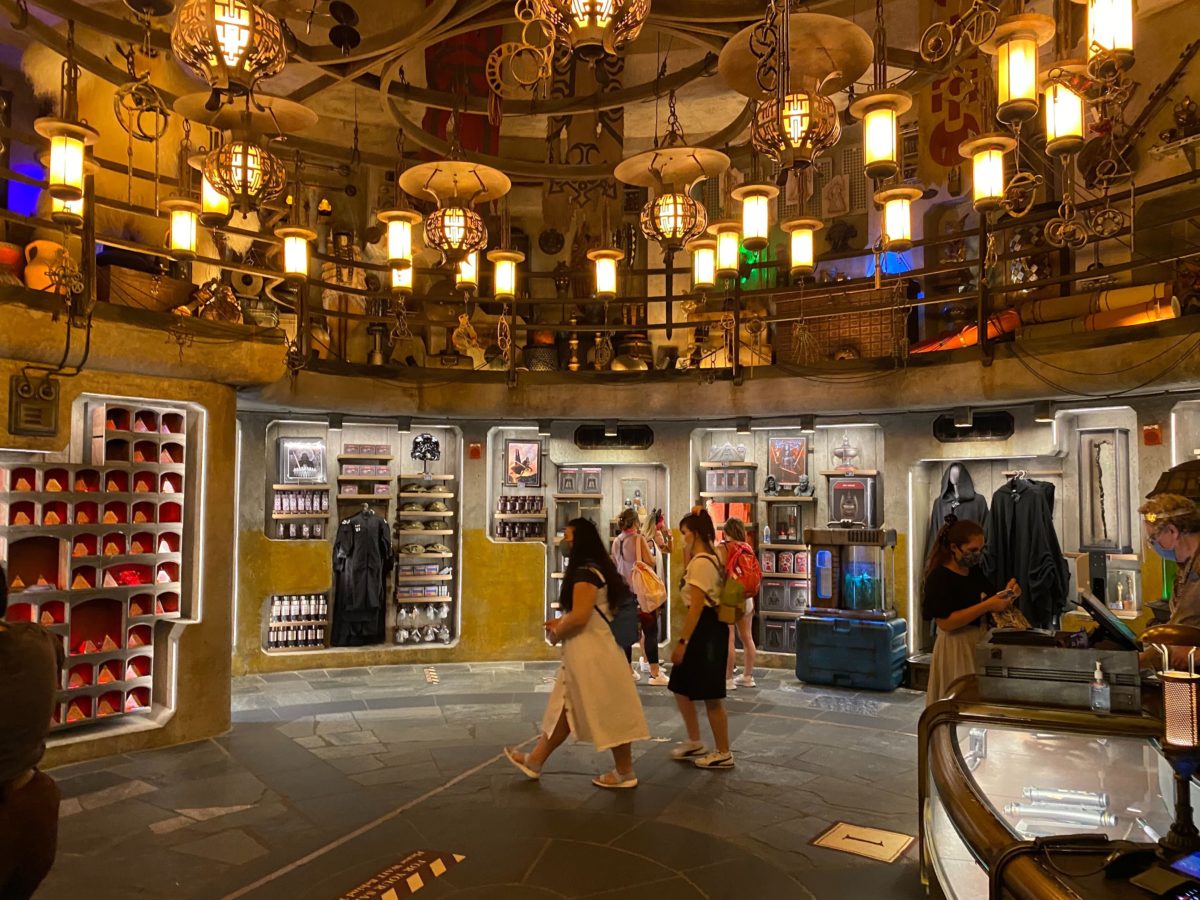 Once inside, social distancing markers are in place to make a queue for the registers, as well as with numbered spots for the next guest to approach when it's their turn to purchase their antiquities. There are also social distancing markers placed by the side of the merchandise on the walls to keep parties apart when looking at the goods.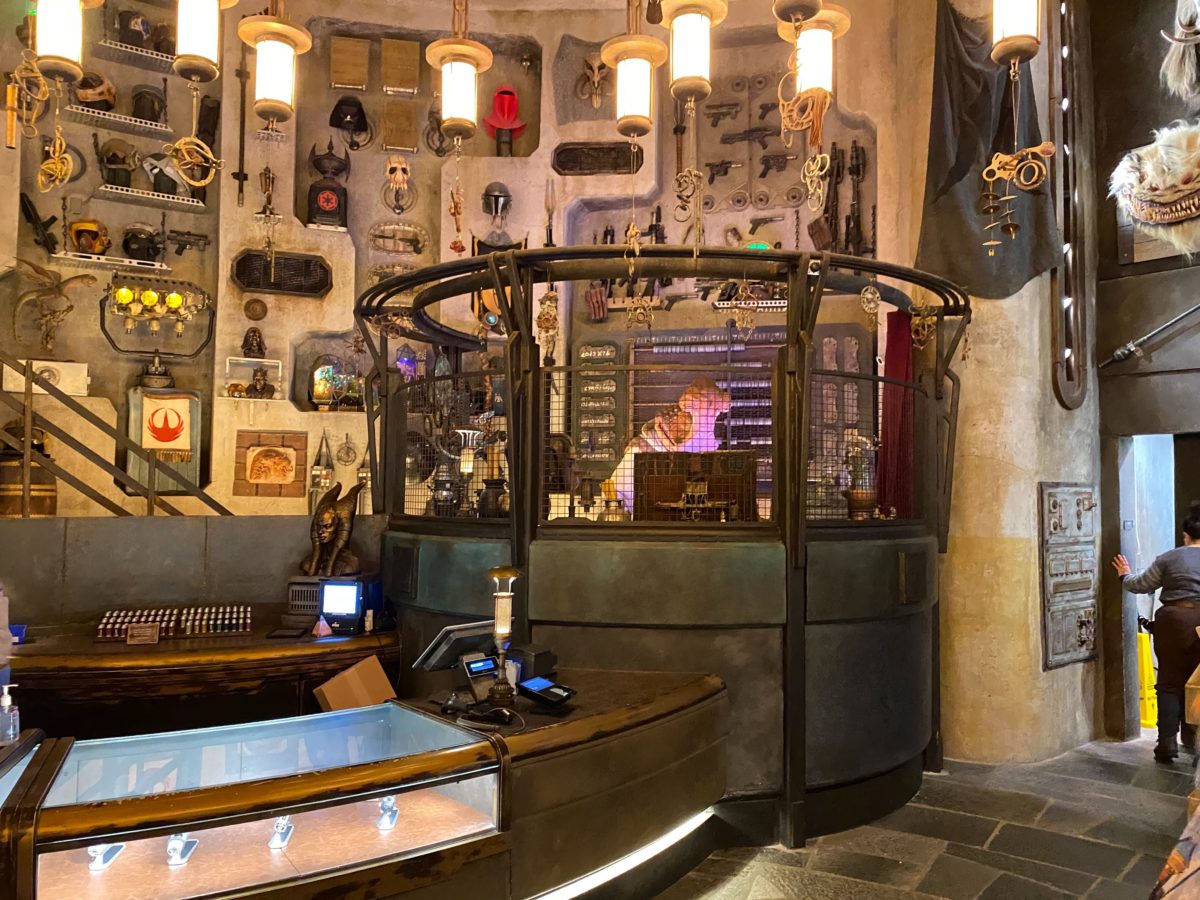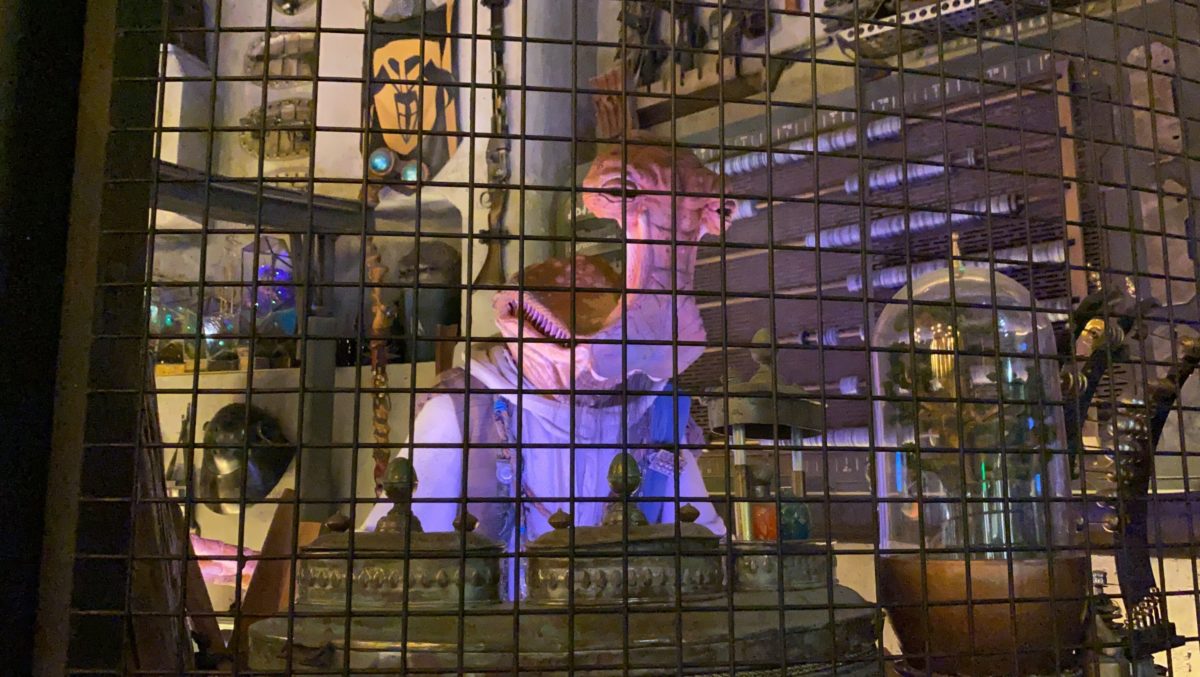 Dok-Ondar has already been social distancing from guests since Star Wars: Galaxy's Edge opened up, kept behind barriers at his desk.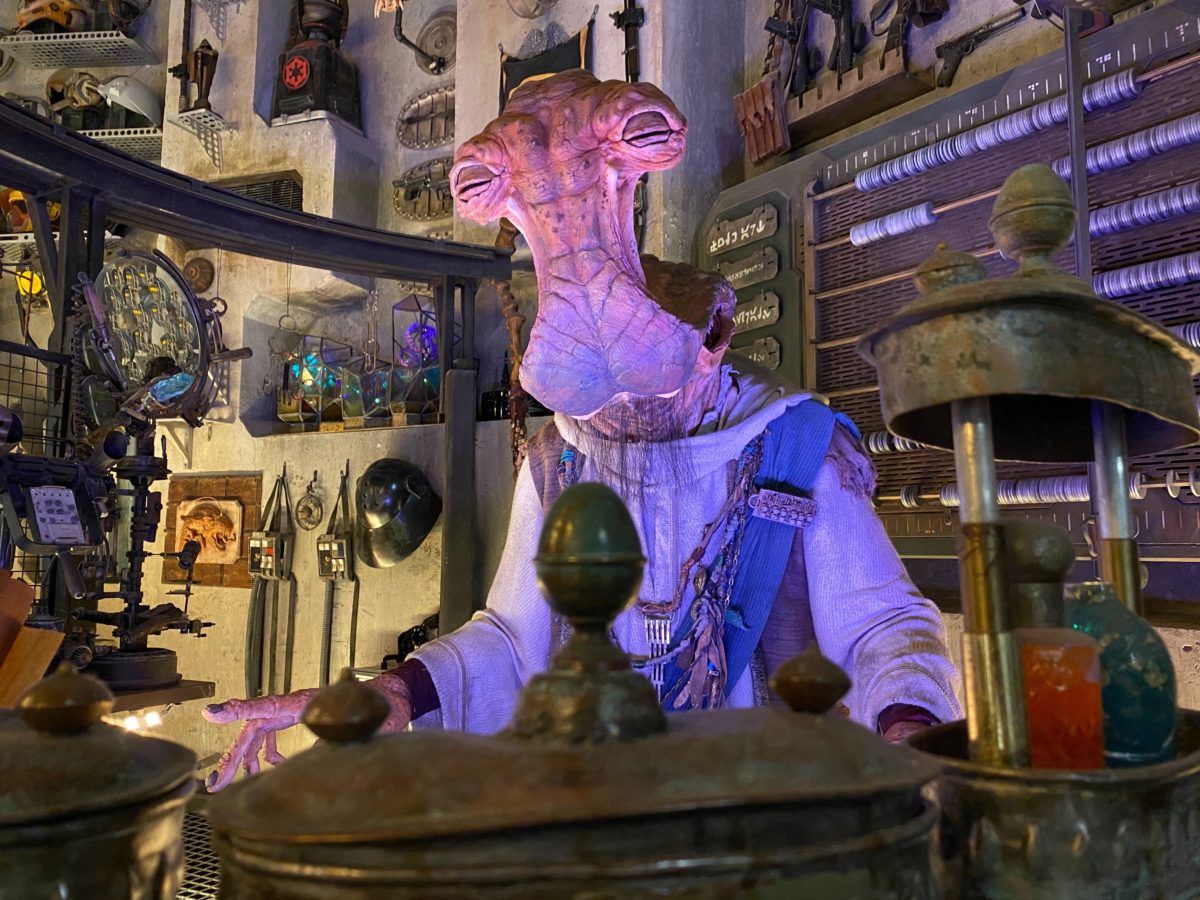 Dok-Ondar is still appraising goods and keeping watch over the store, but it seems that the reopening might have tired him out a bit when we visited.
Will you be stopping into Dok-Ondar's the next time you travel to Batuu? Let us know in the comments! Til the spire!