It's been lightyears since we've wandered around the streets of Batuu at Galaxy's Edge in Disney's Hollywood Studios. Luckily, we are able to attend today during Cast Member previews of the park reopening. One of our first stops is Savi's Workshop, which we actually weren't expecting to be open. Rather than offering its signature build-your-own lightsaber experience, it is currently selling pre-made "Legacy Lightsabers" instead. This makes sense though, since Savi's Workshop is typically extremely hands-on.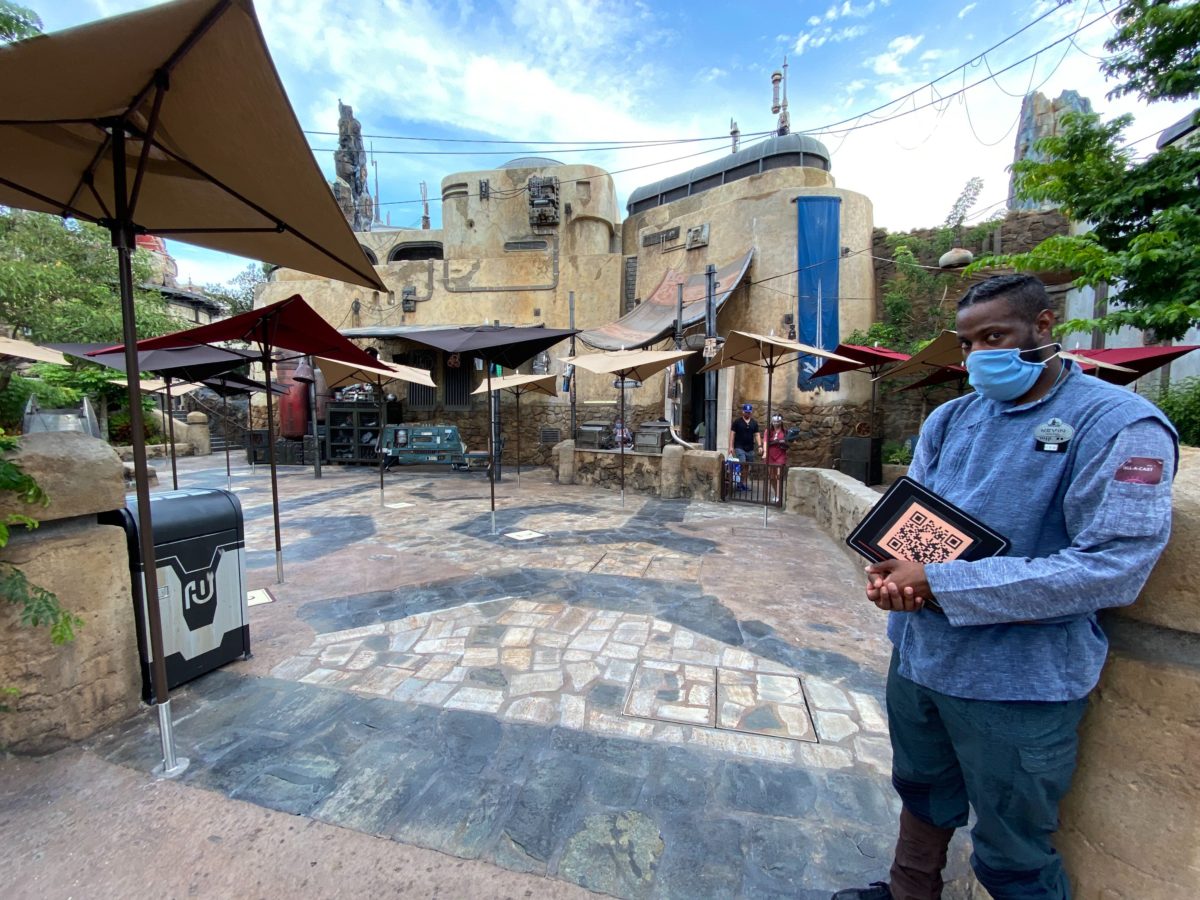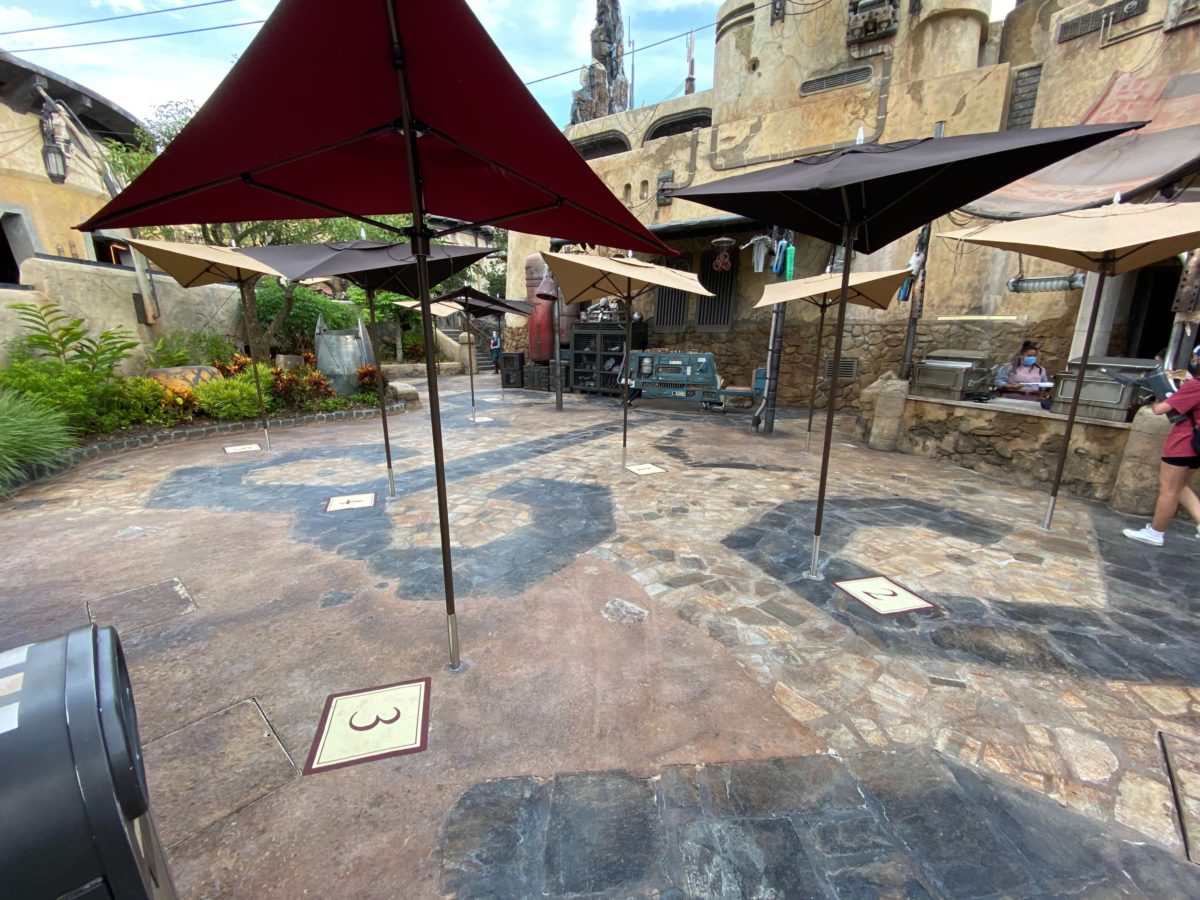 Social distancing markers on the floor indicate where each party should stand when waiting to enter the workshop.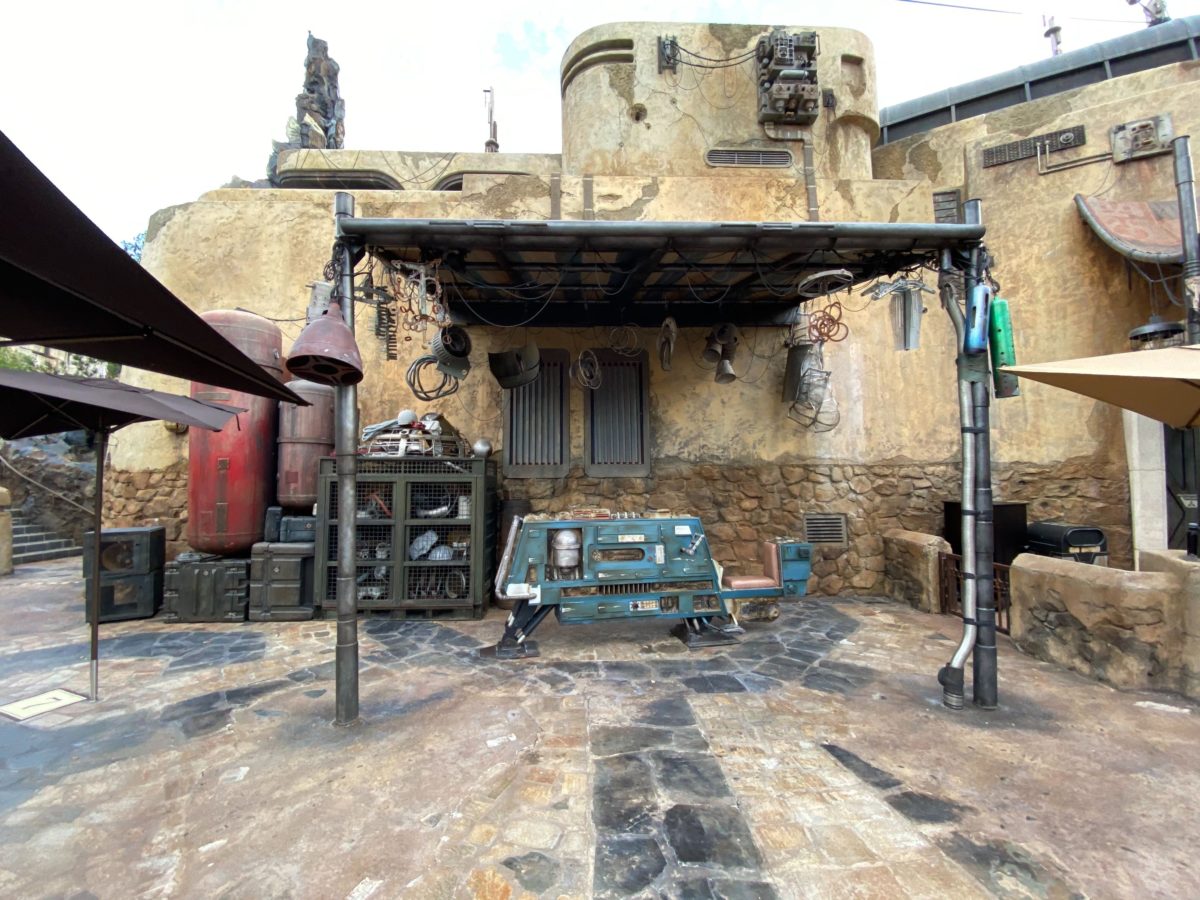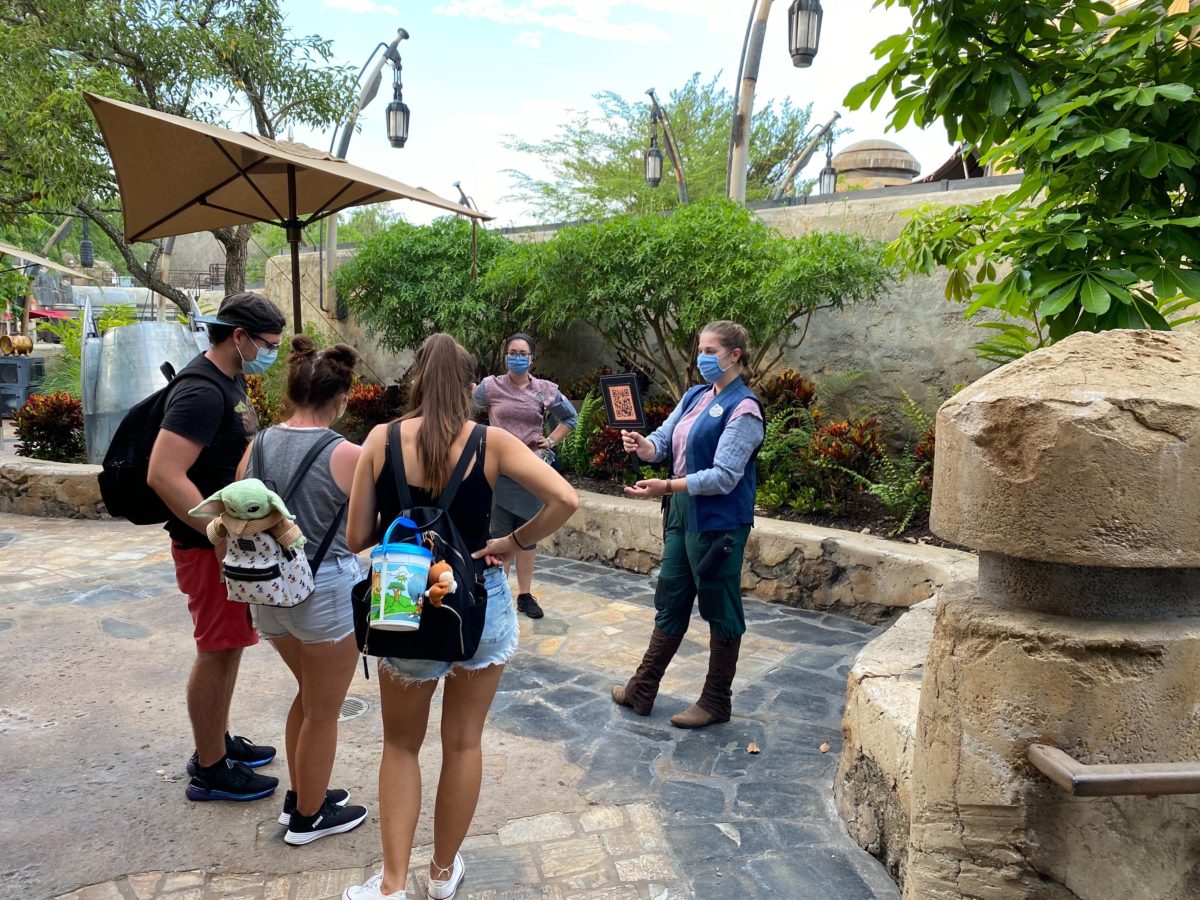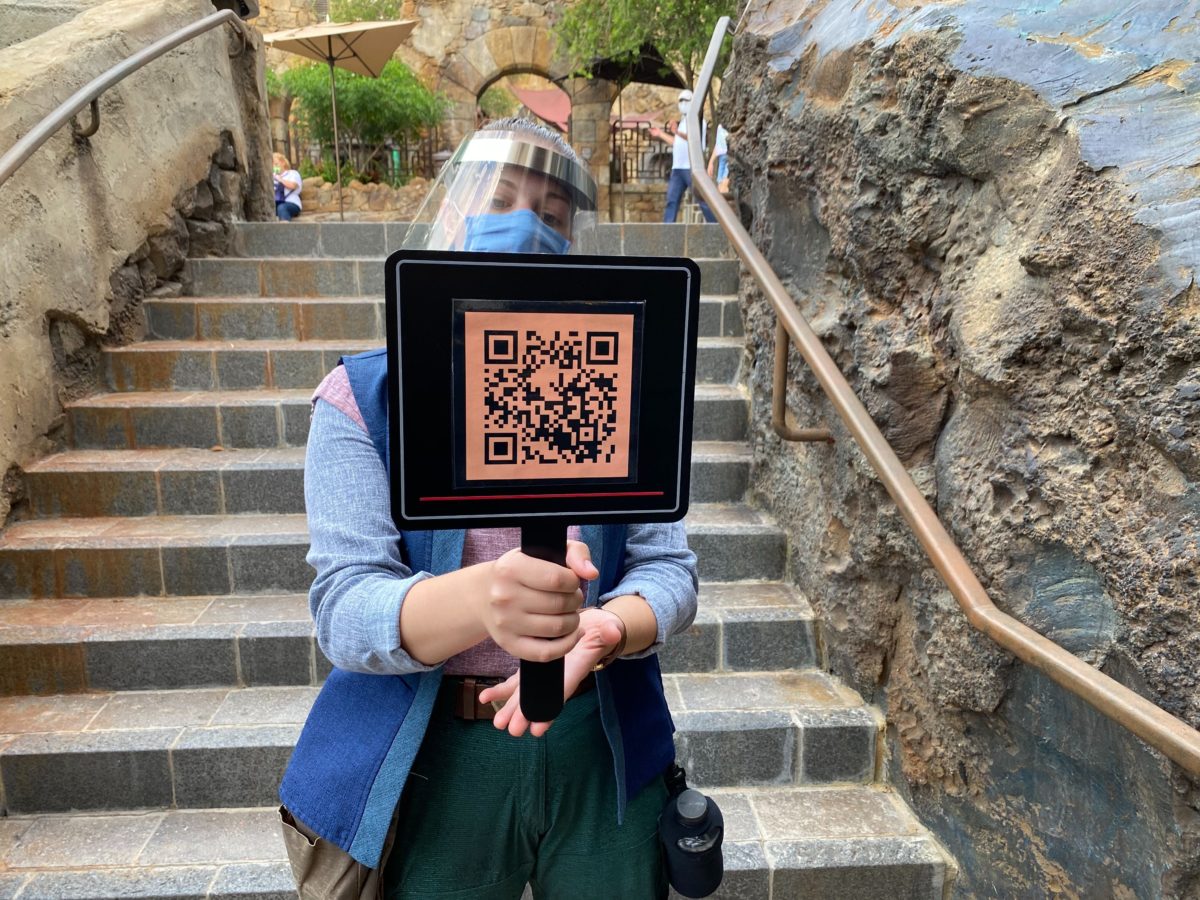 A Cast Member provided a QR code for us to virtually access the "Legacy Lightsaber" price menu with details about each lightsaber you can purchase.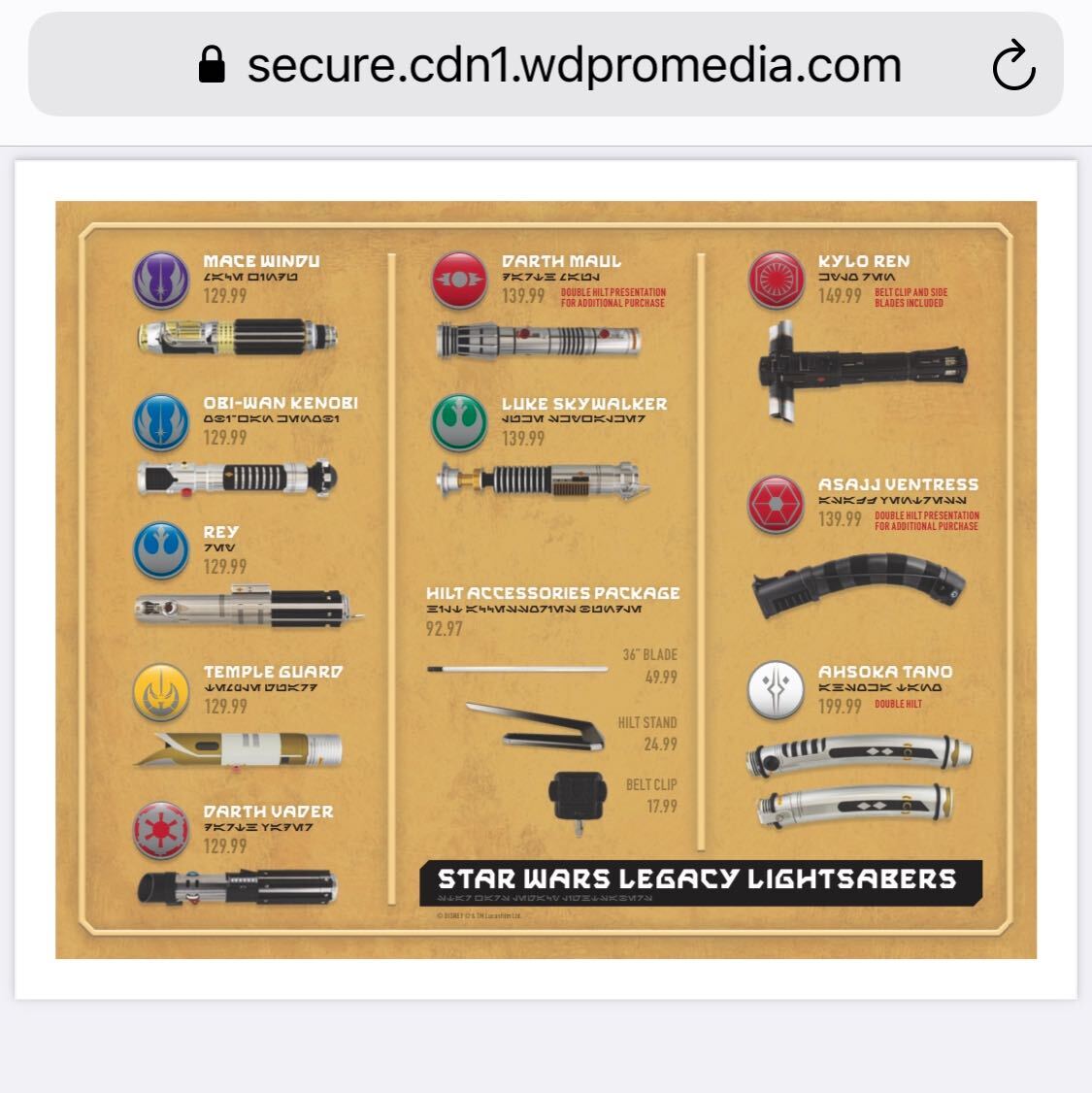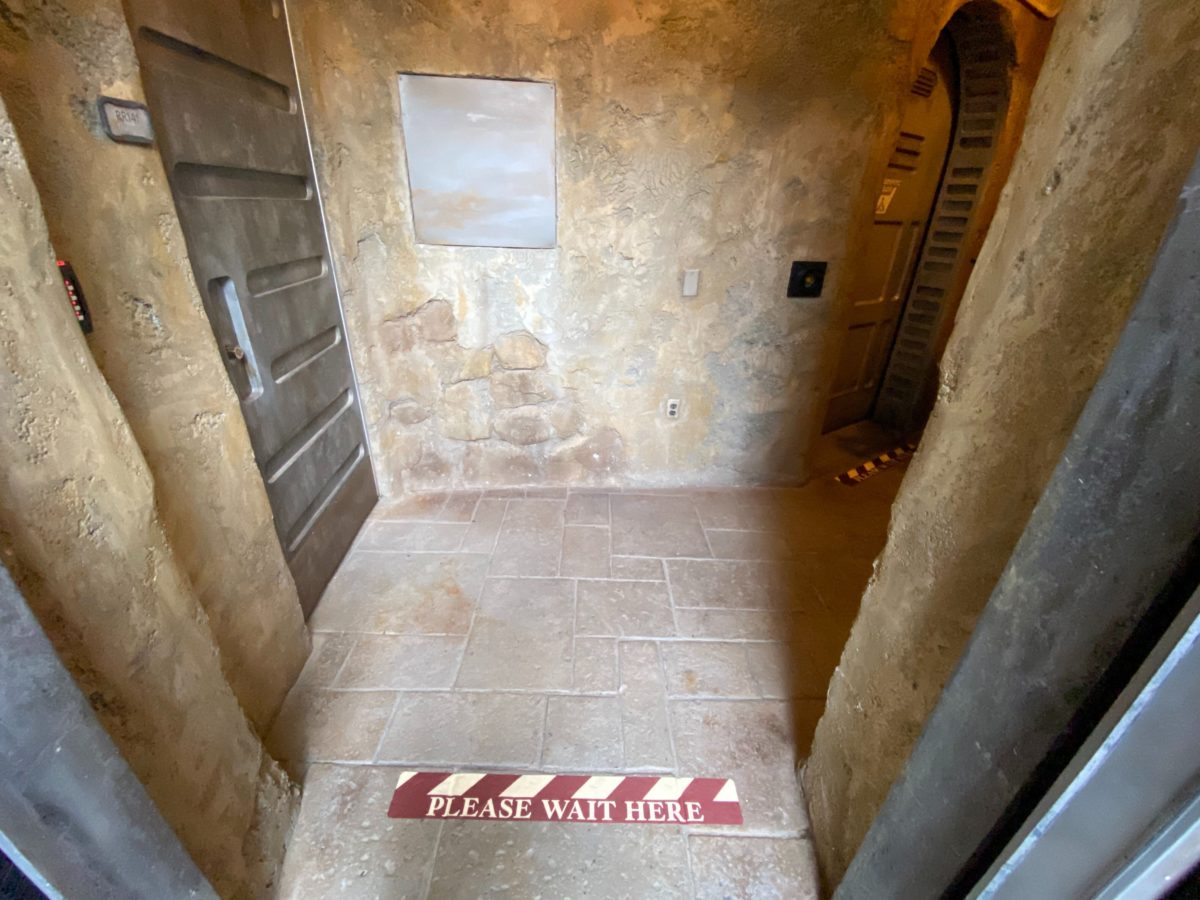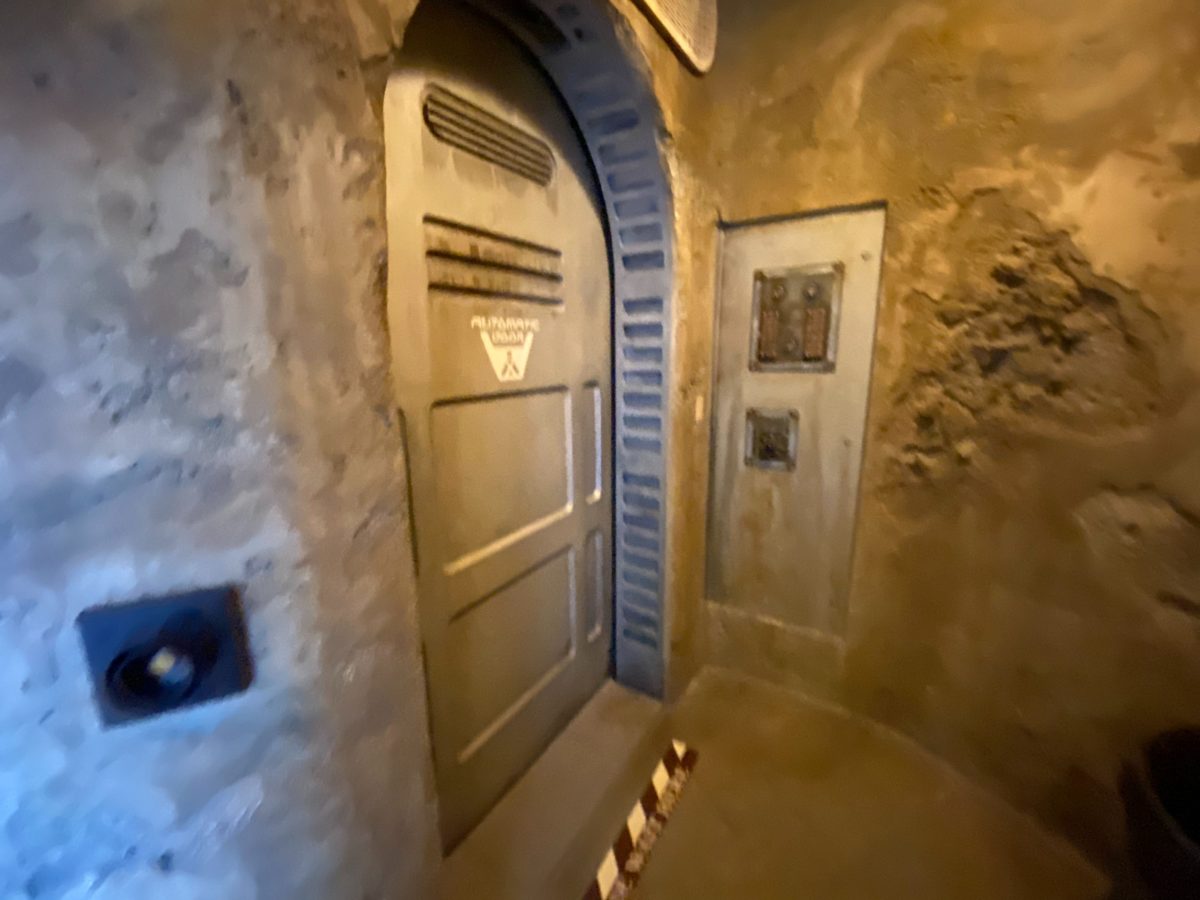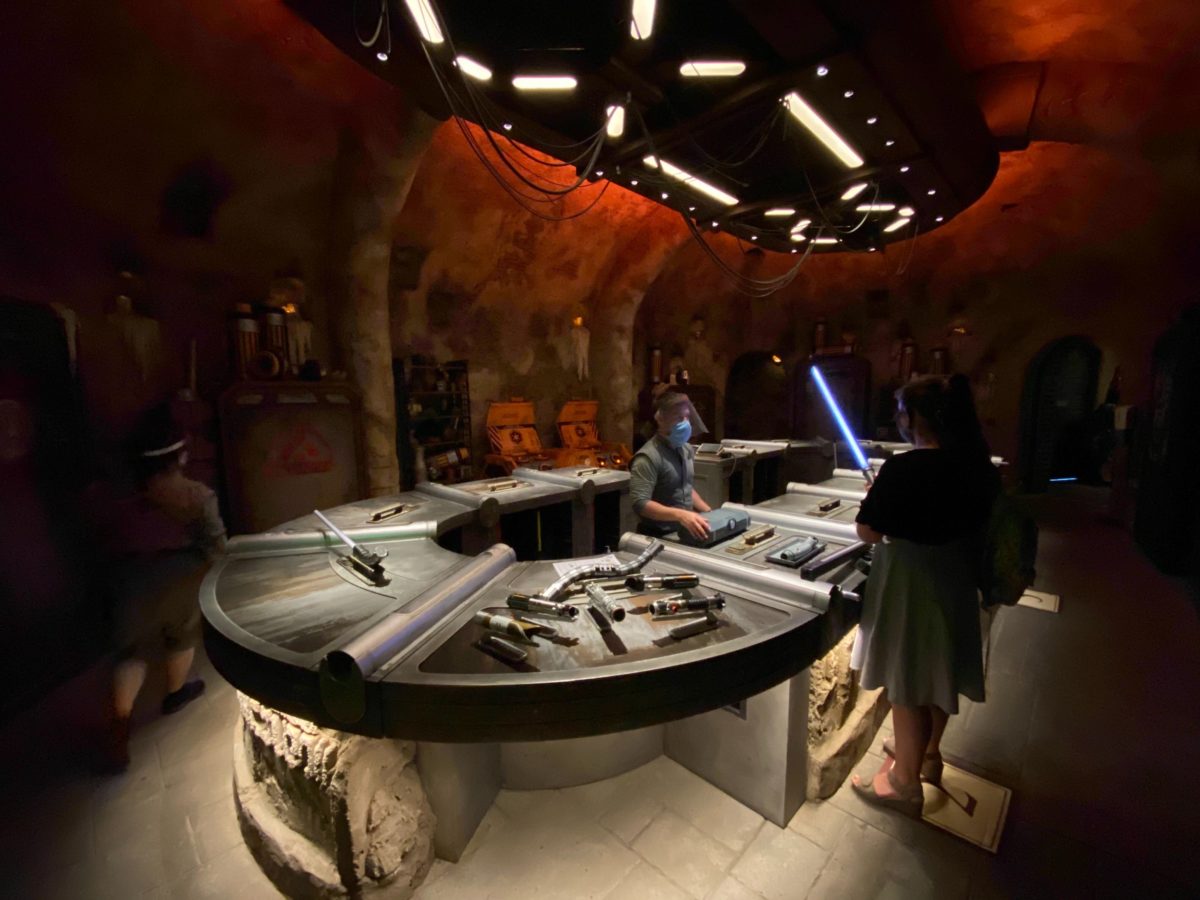 Few guests were allowed inside Savi's Workshop at a time in order to enforce social distancing.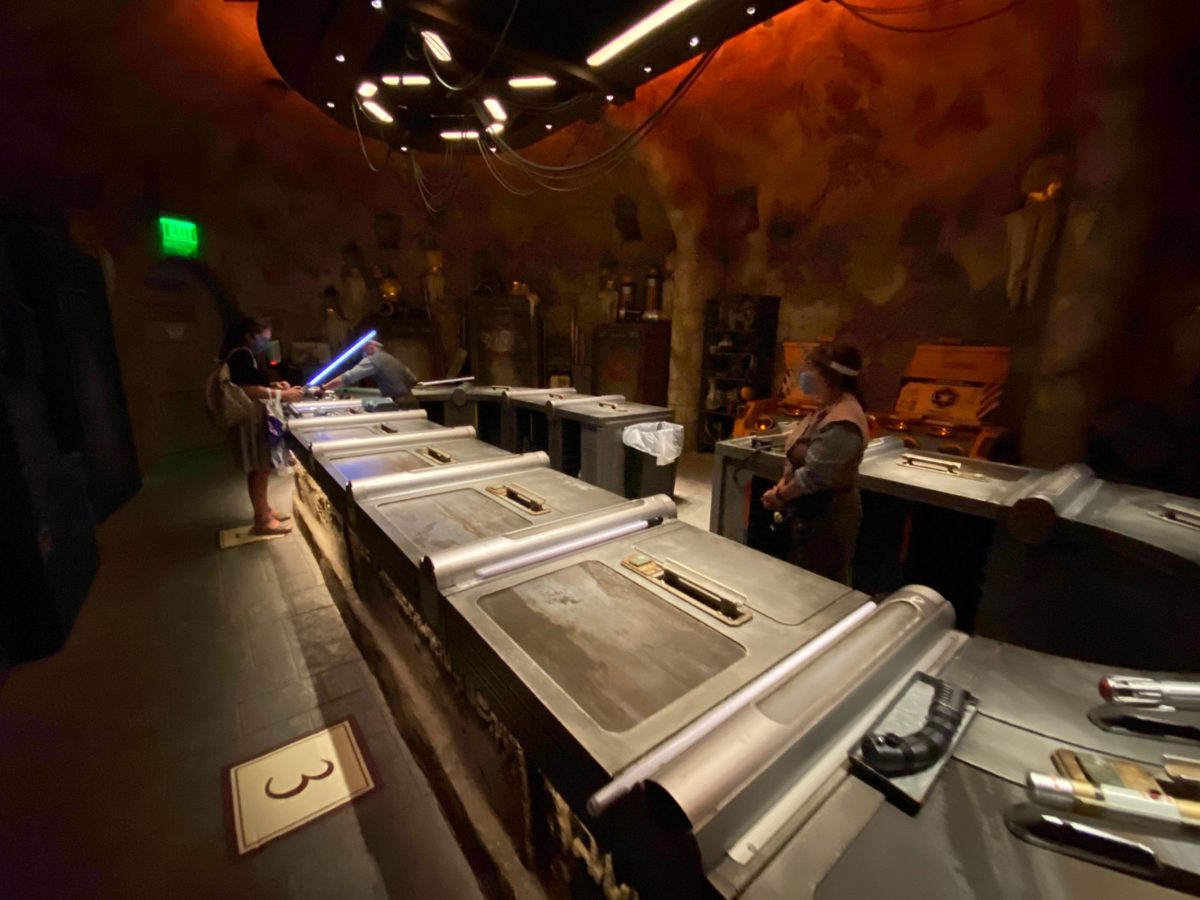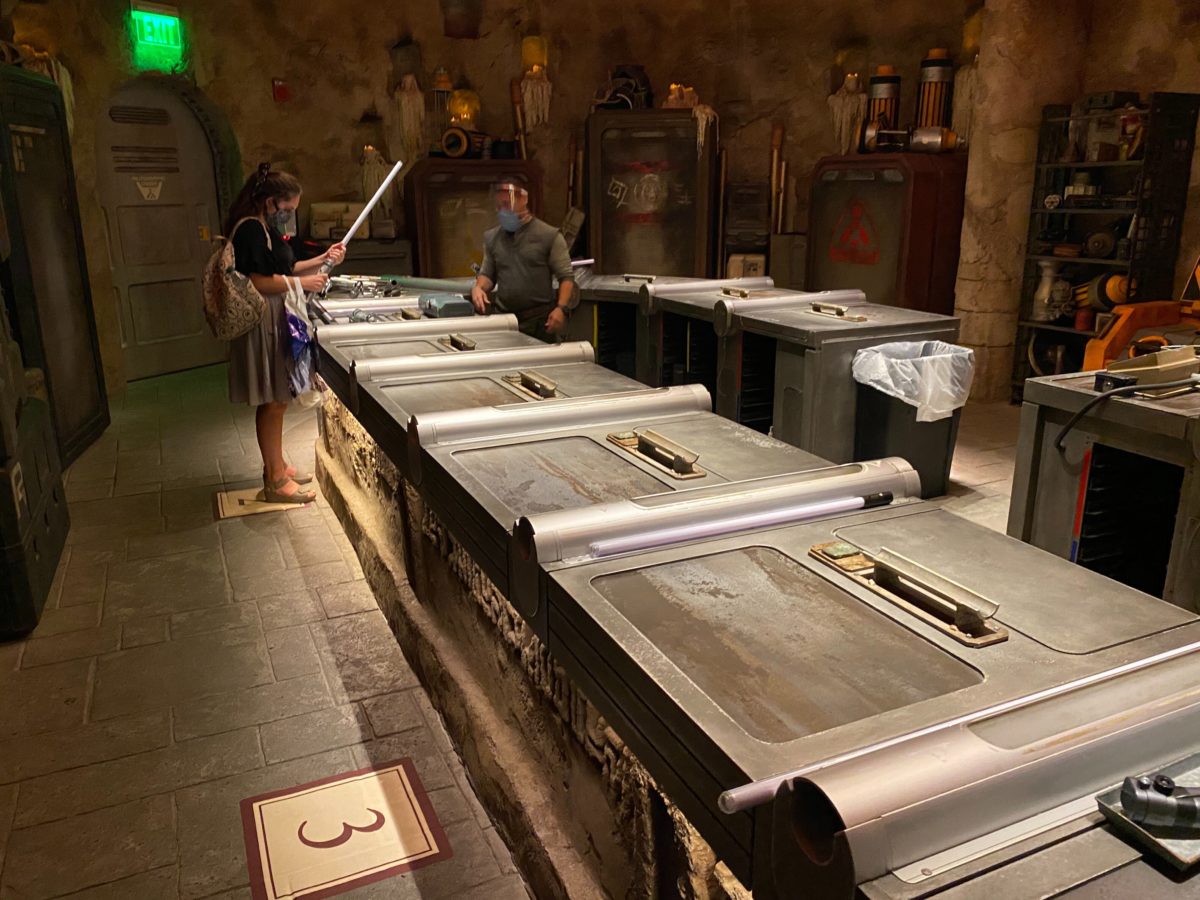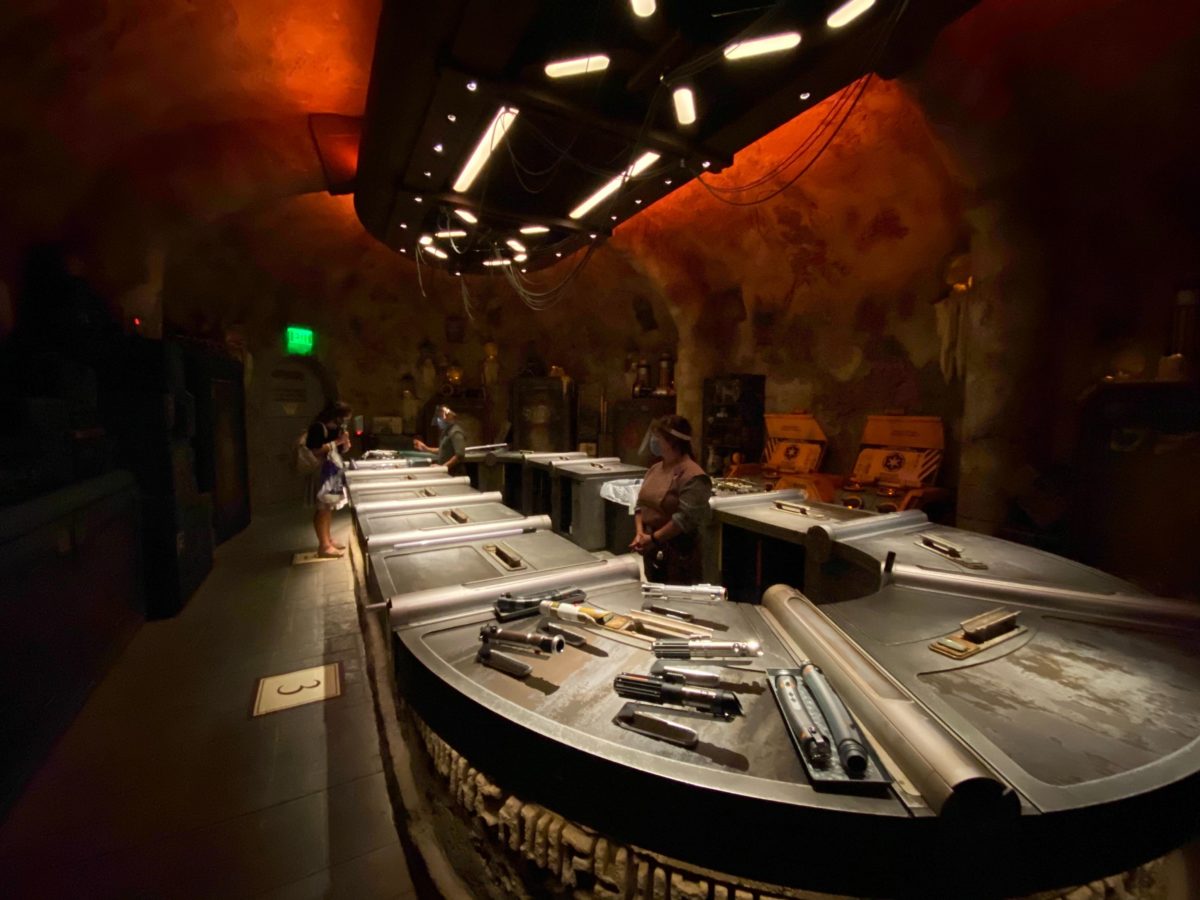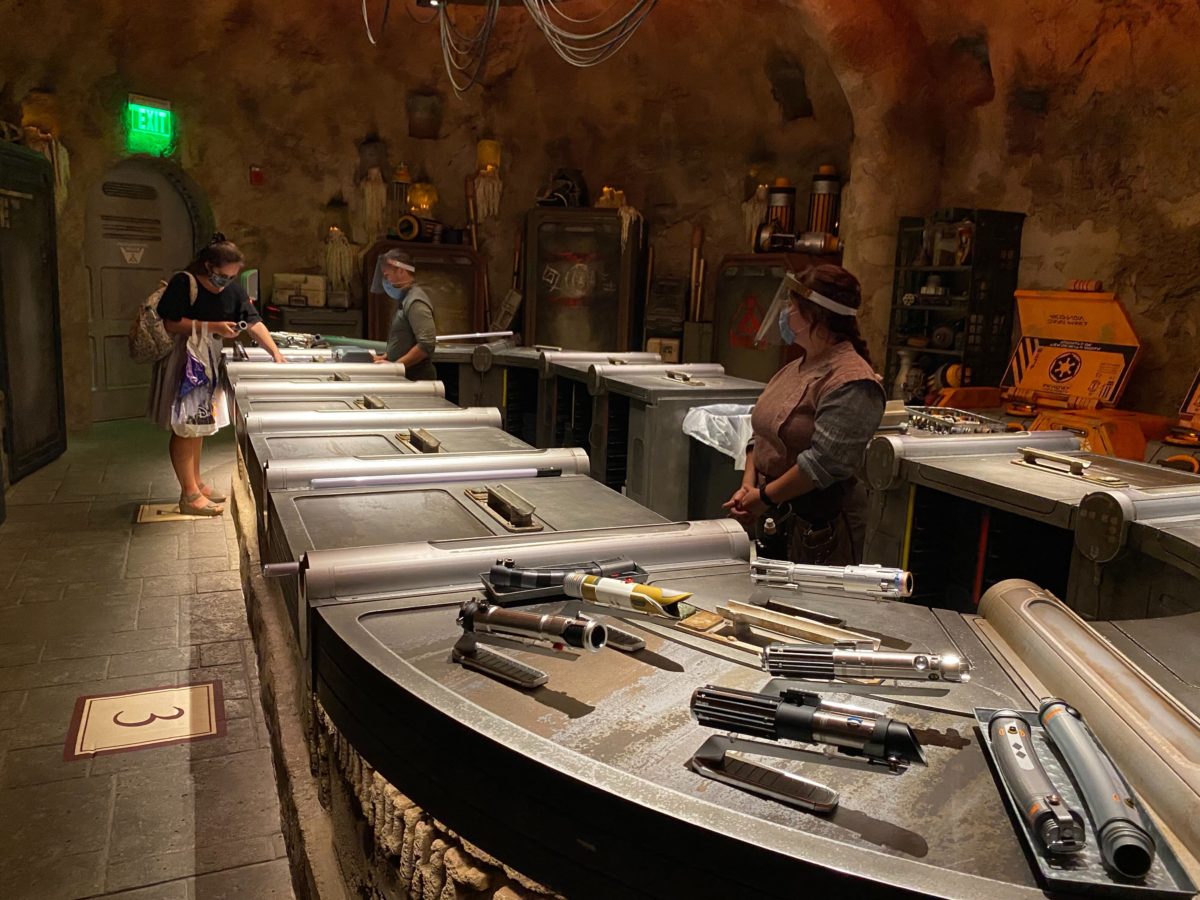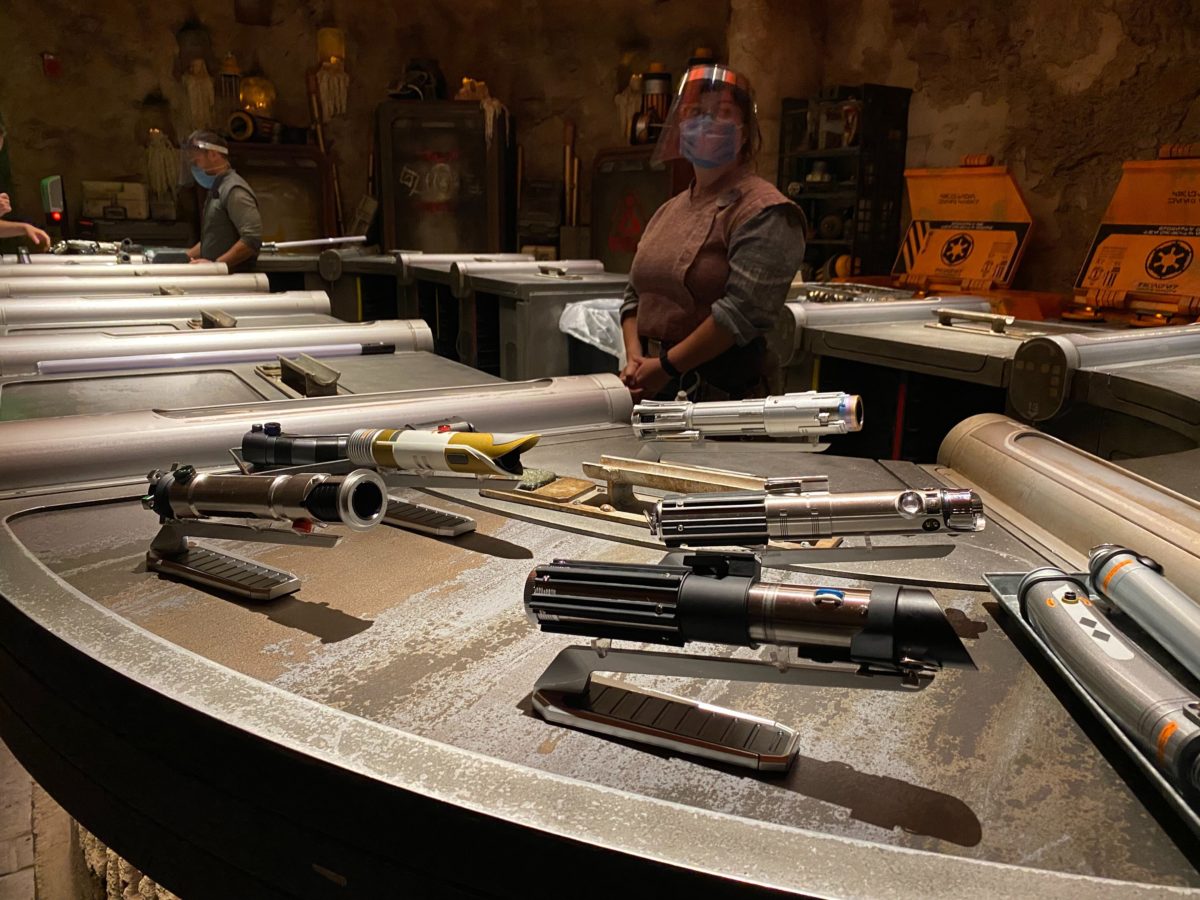 "Legacy Lightsabers" were on display, pictured above.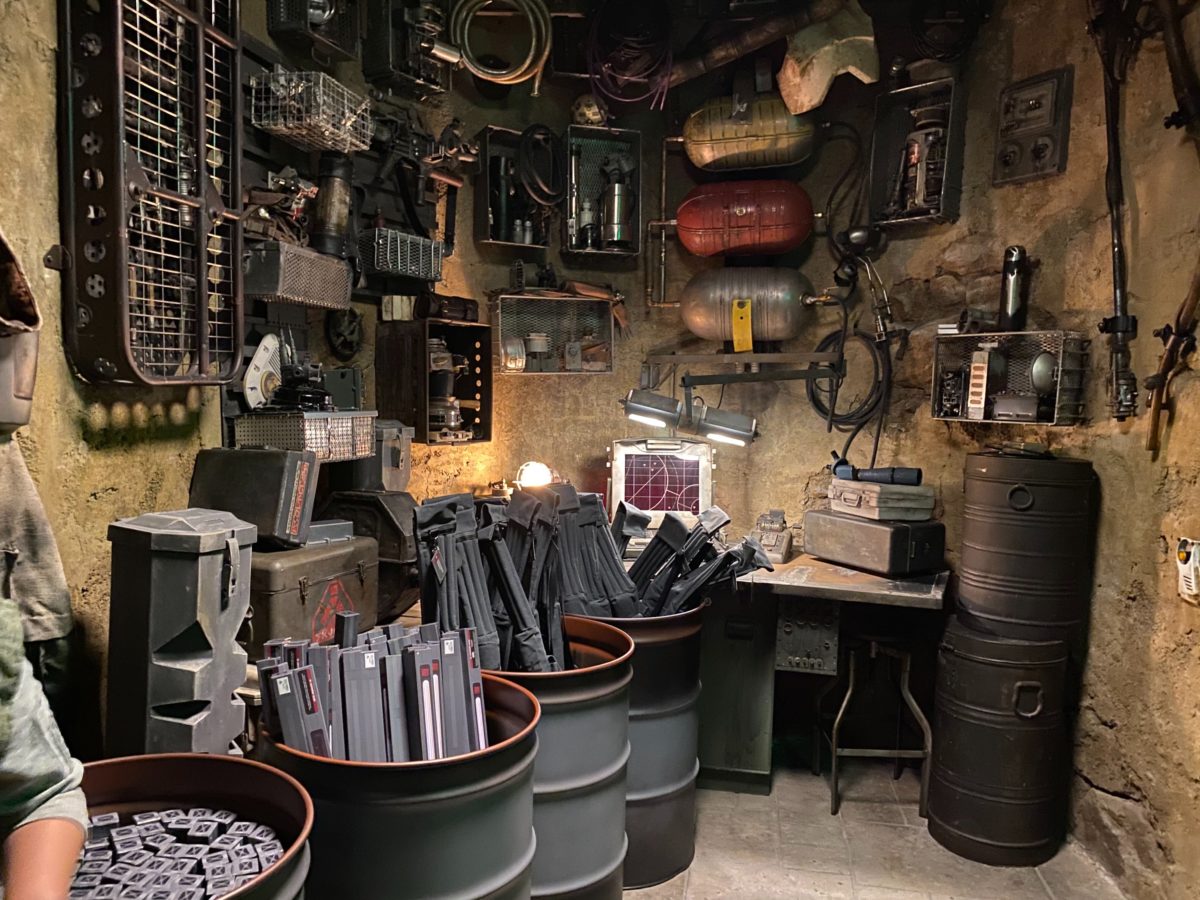 We certainly miss the original lightsaber building experience, because there's honestly nothing else like it. But, we are glad that Savi's Workshop was able to reopen, even if it is a highly modified experience. If you're nostalgic for the original Savi's Workshop, you can check out our first experience, led by the talented Mark Daniel, in our YouTube video below:
What do you think of the temporary workshop modifications? Let us know in the comments below!