Welcome back to Disney's Hollywood Studios! We are back in the glitz and glamor of the star-studded park during Cast Member previews, ahead of the park's official reopening on Wednesday. Before we returned, we found out that the park would be debuting new "Relaxation Station" areas, where guests can visit to safely remove their masks and have a socially-distanced sit-down, away from the busy hubbub of the attractions. We just found one of these zones over in Star Wars: Galaxy's Edge, so let's jet over and see what is new.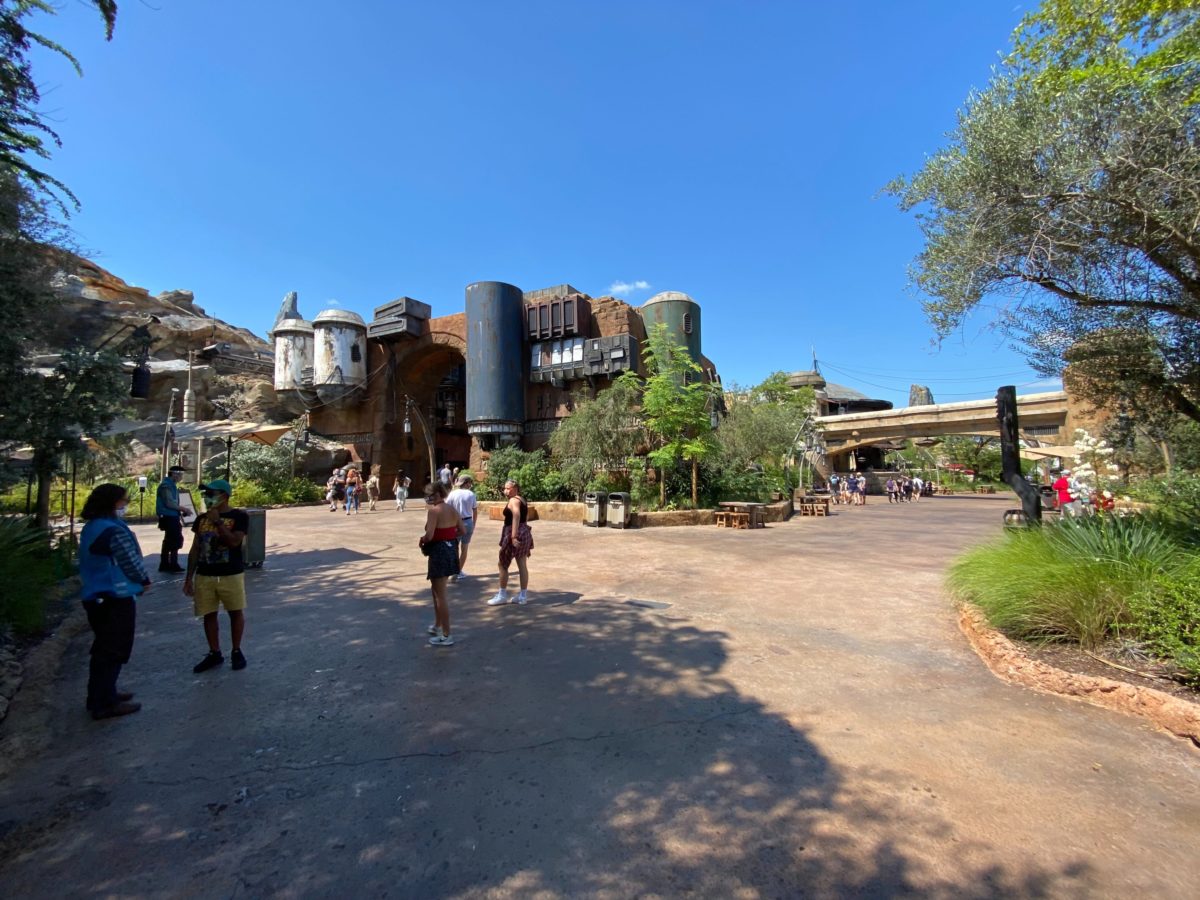 The sun is hot in Batuu today, so having a place to step away to remove those restrictive masks is much appreciated. We have already seen that these zones have been successful in both Magic Kingdom and Disney's Animal Kingdom earlier in the week, and imagine that having one in the ever-popular Star Wars: Galaxy's Edge is also going to be well-received too.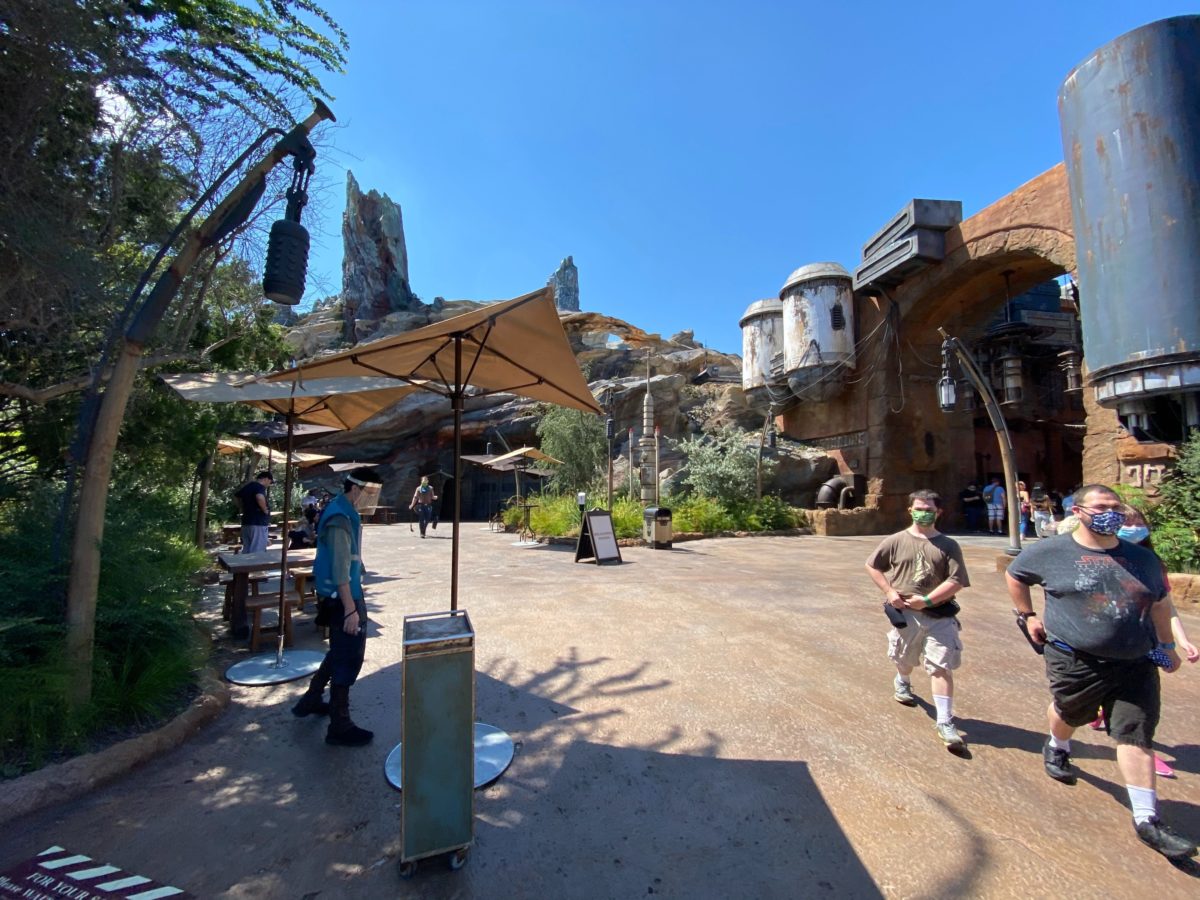 This Relaxation Station is located just past the entrance of Rise of the Resistance, just outside the entrance to the marketplace.
Approaching the zone, we can see a few tables, scattered at the appropriate distance from one another. This area is uncovered, so some thematic umbrellas have been added to provide a bit of shade.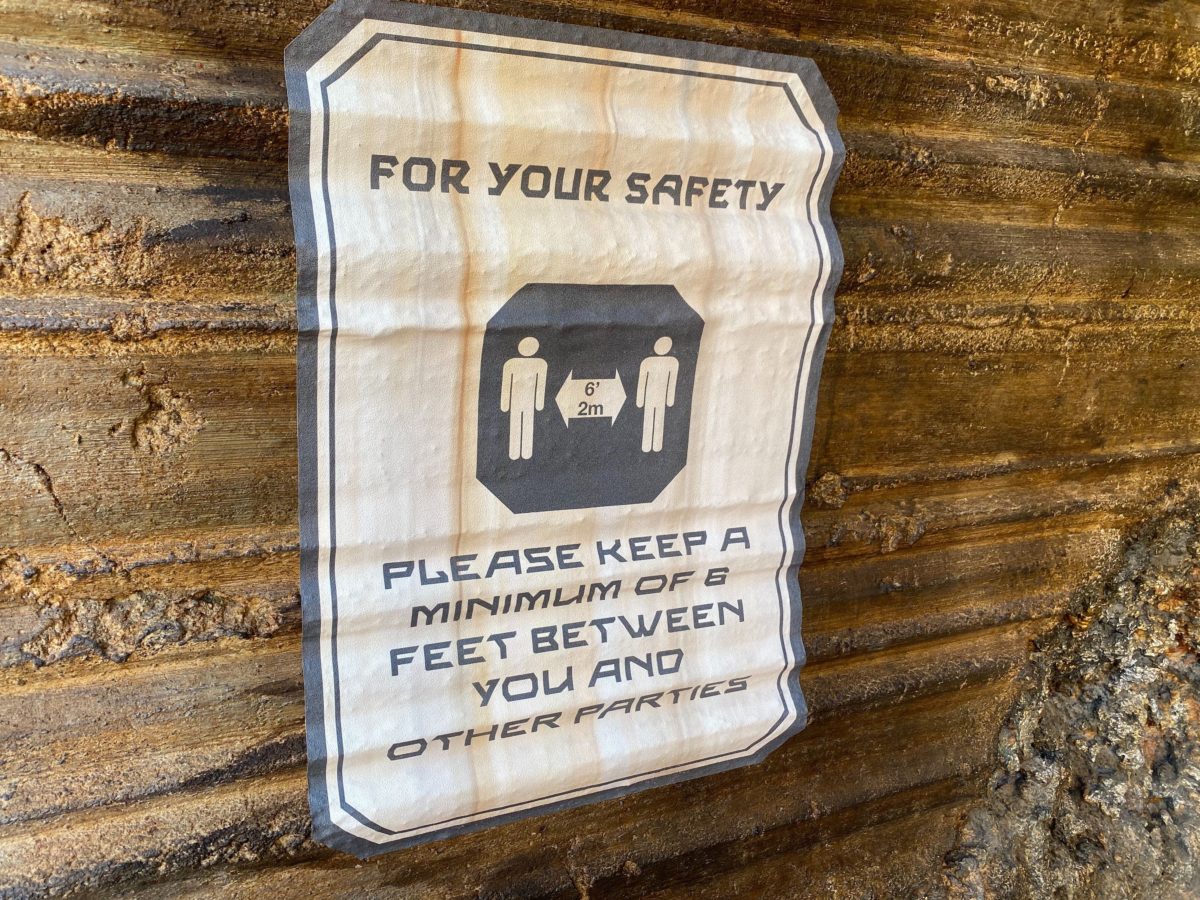 On the wall, a stylized safety sign has been installed, reminding guests to be mindful of distancing from other parties.
If you are planning a trip to Disney's Hollywood Studios this summer, we hope you found this direction towards a Relaxation Station helpful. Til the spire!