As Walt Disney World theme parks begin to reopen with strict health and safety measures, Disney is doing all they can to ensure that guests' comfort is just as paramount as their protection from COVID-19. As a way to combat the discomfort of mandatory face masks in the scorching Florida summer sun, "Relaxation Stations" have been set up across the parks. In these socially-distanced seating areas, guests are free to remove their masks and take a breather from busy park activities. We already had a good look at these areas in Magic Kingdom, and now we're checking out one of the zones in Disney's Animal Kingdom. Get comfy and we'll take a look around together…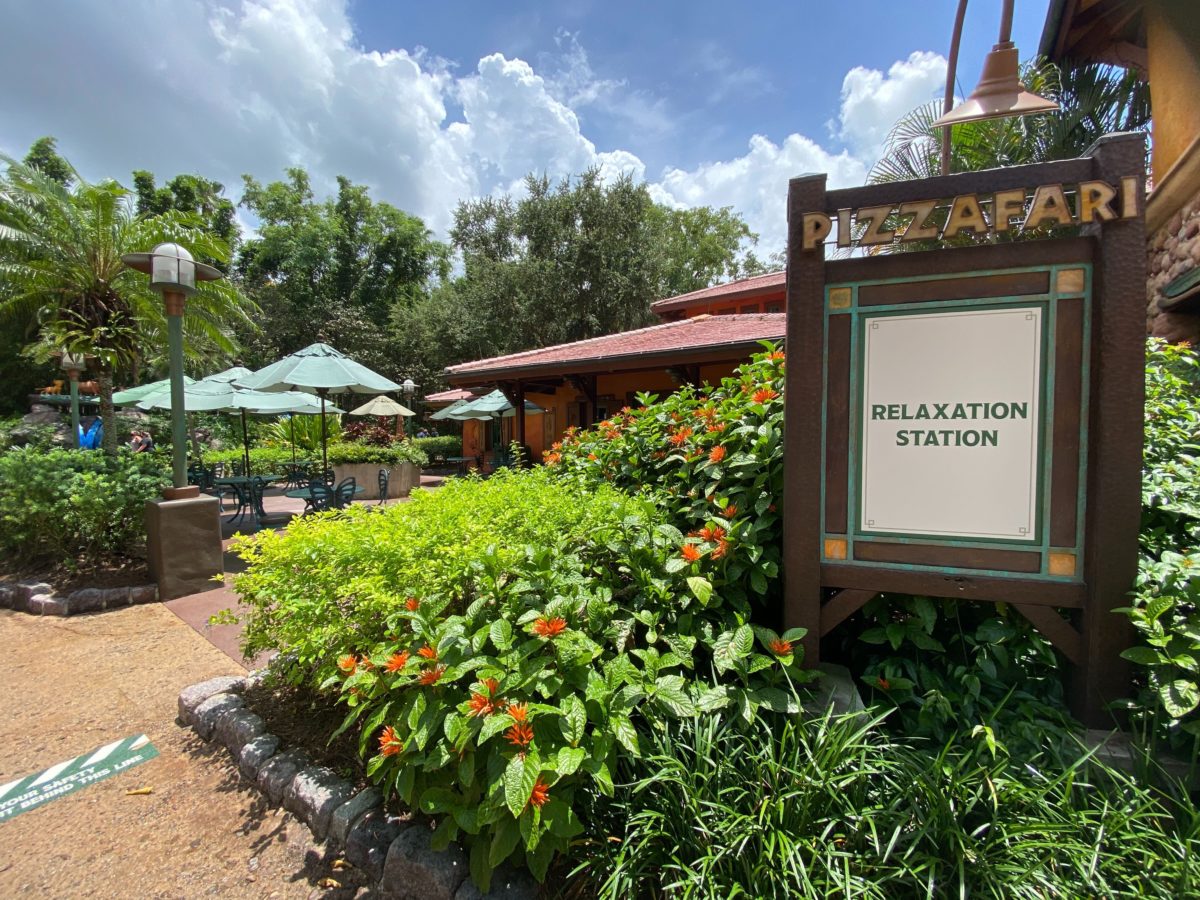 Pizzafari is a bright, colorful and spacious restaurant located on Discovery Island in Animal Kingdom. While it isn't operating as a restaurant right now, it makes for the perfect Relaxation Station location.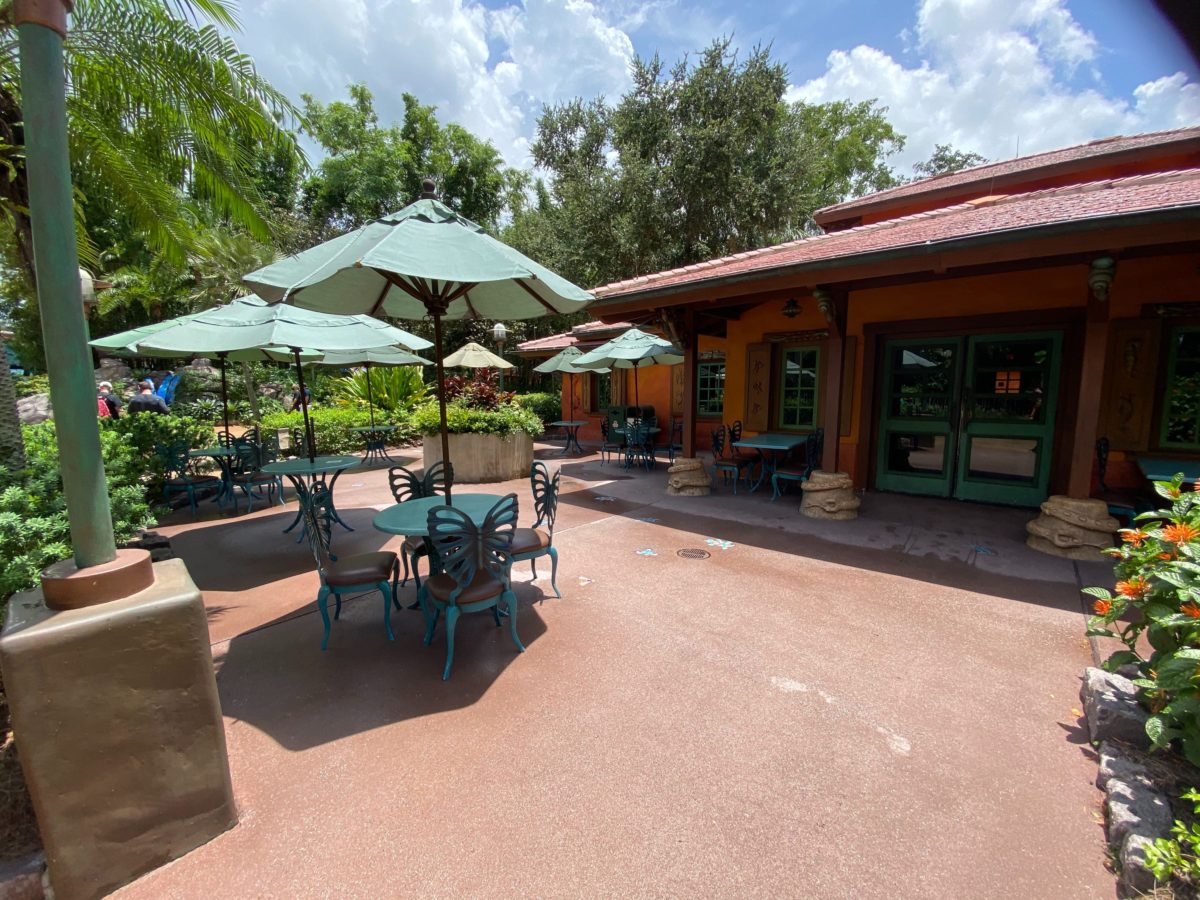 Outside, tables are covered with parasols and socially-distanced so guests can sit in the sun on those cute butterfly chairs with the rest of their party.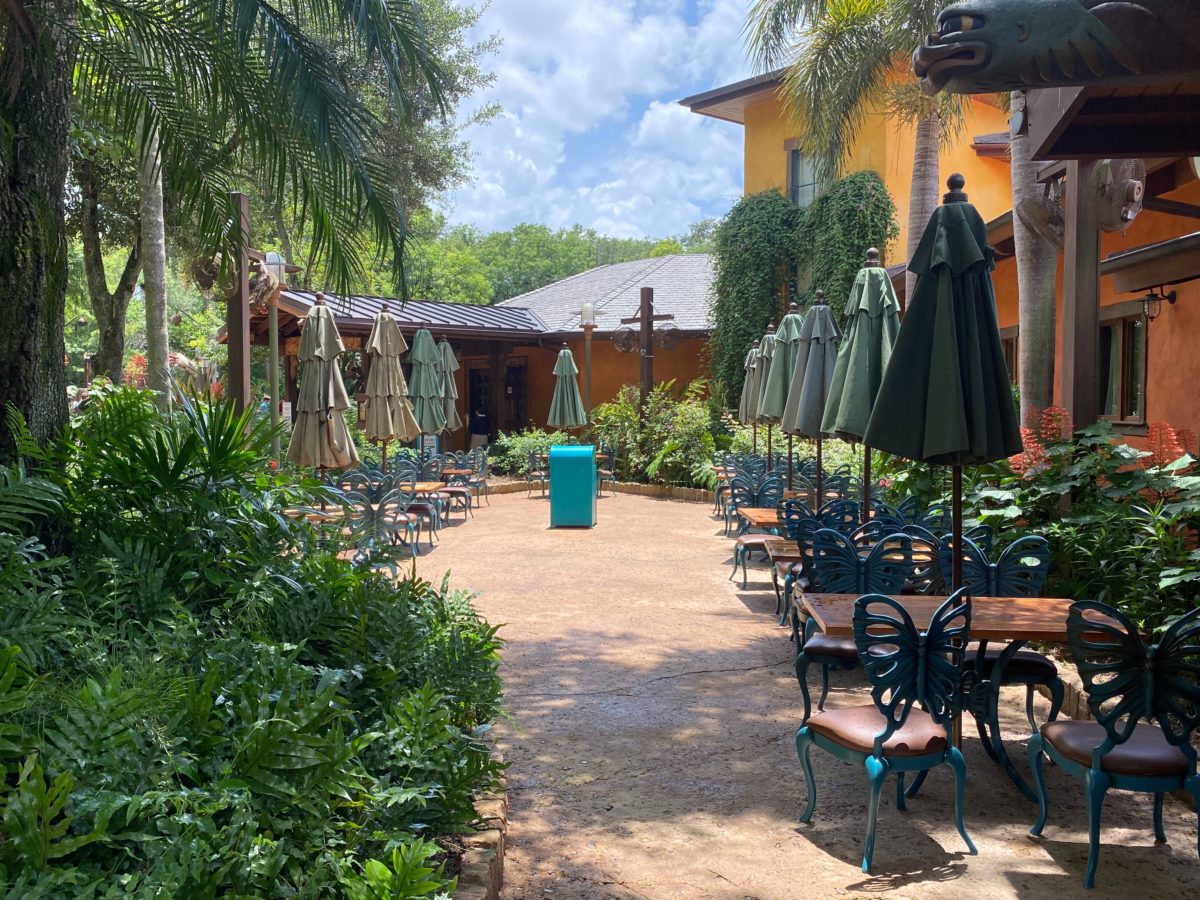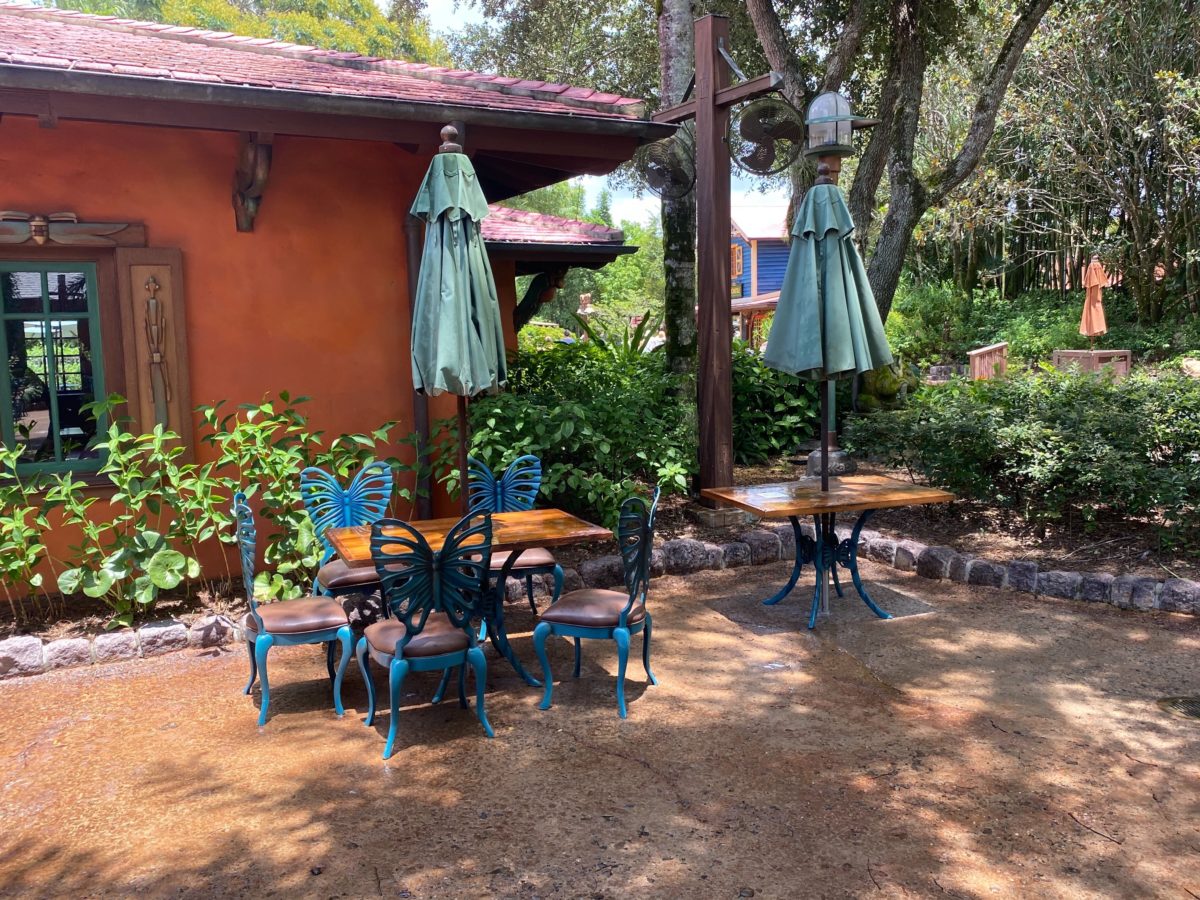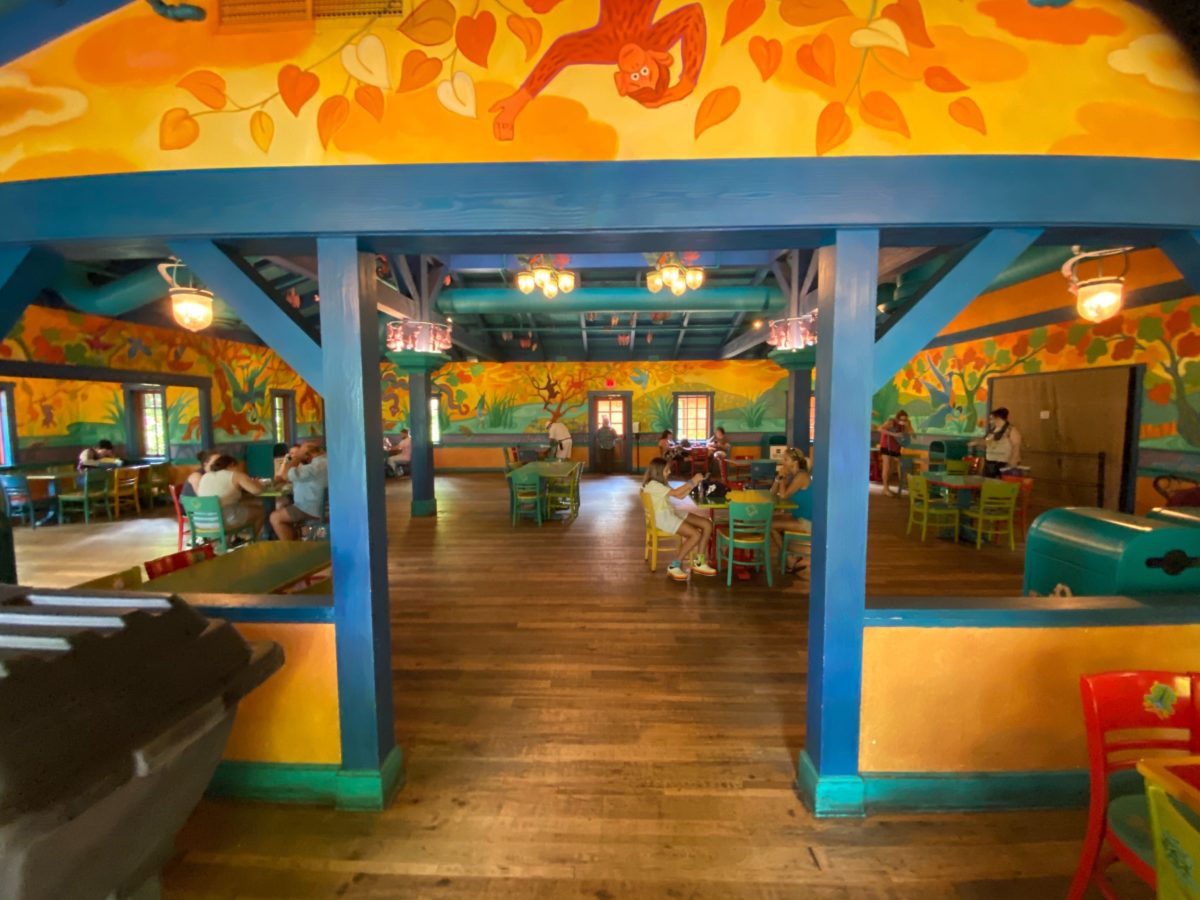 Inside the restaurant, there is more seating, but fewer tables than there would be normally.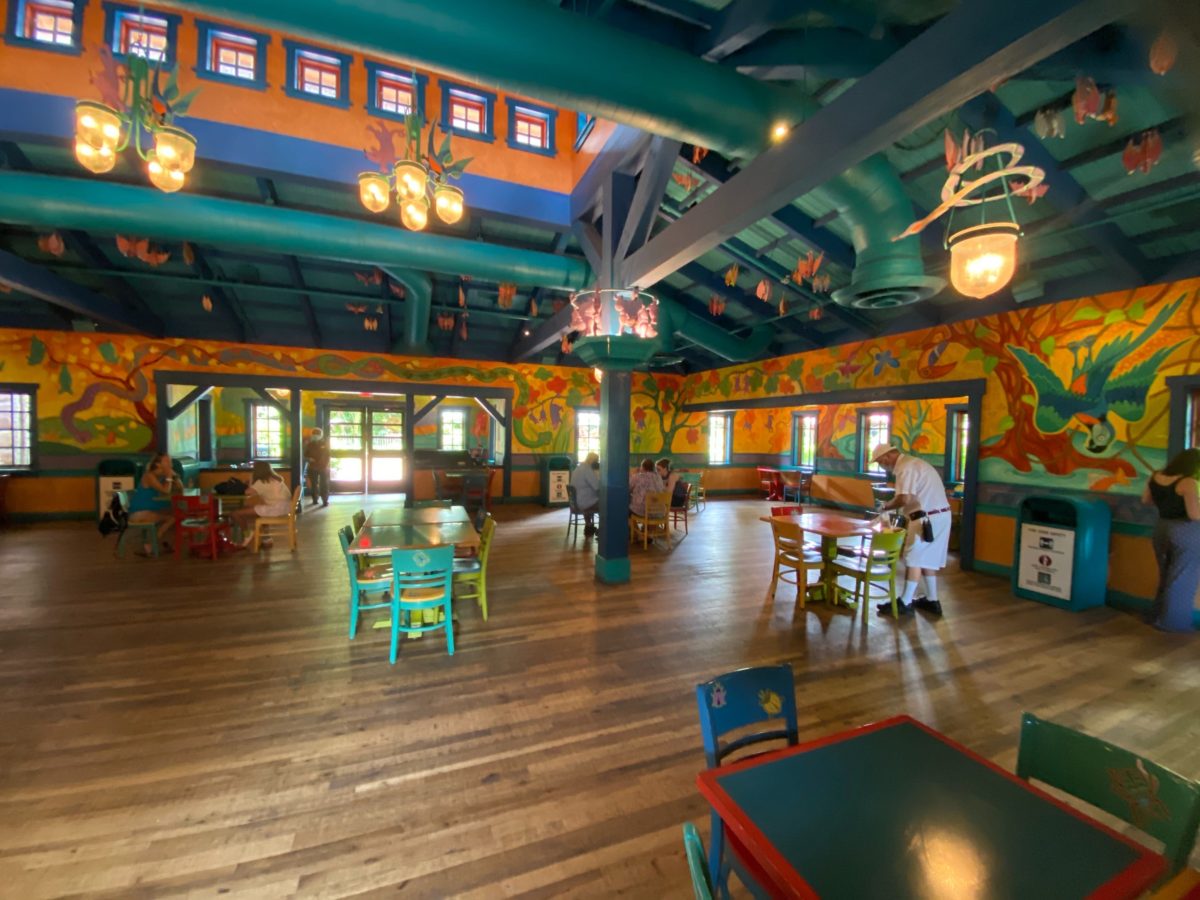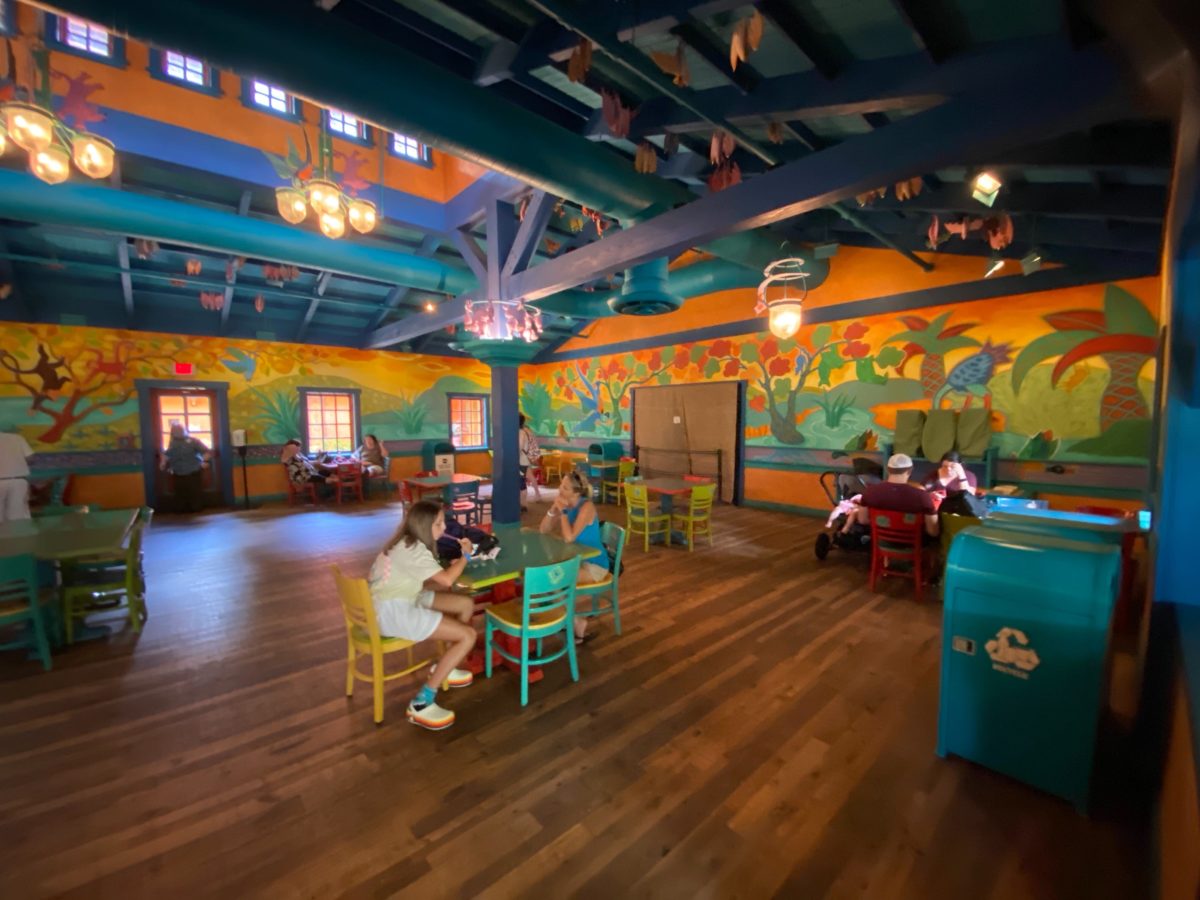 It is almost eerie to see Pizzafari so empty, but comforting to have an area where it is safe to remove face masks and still be considerably protected from COVID-19.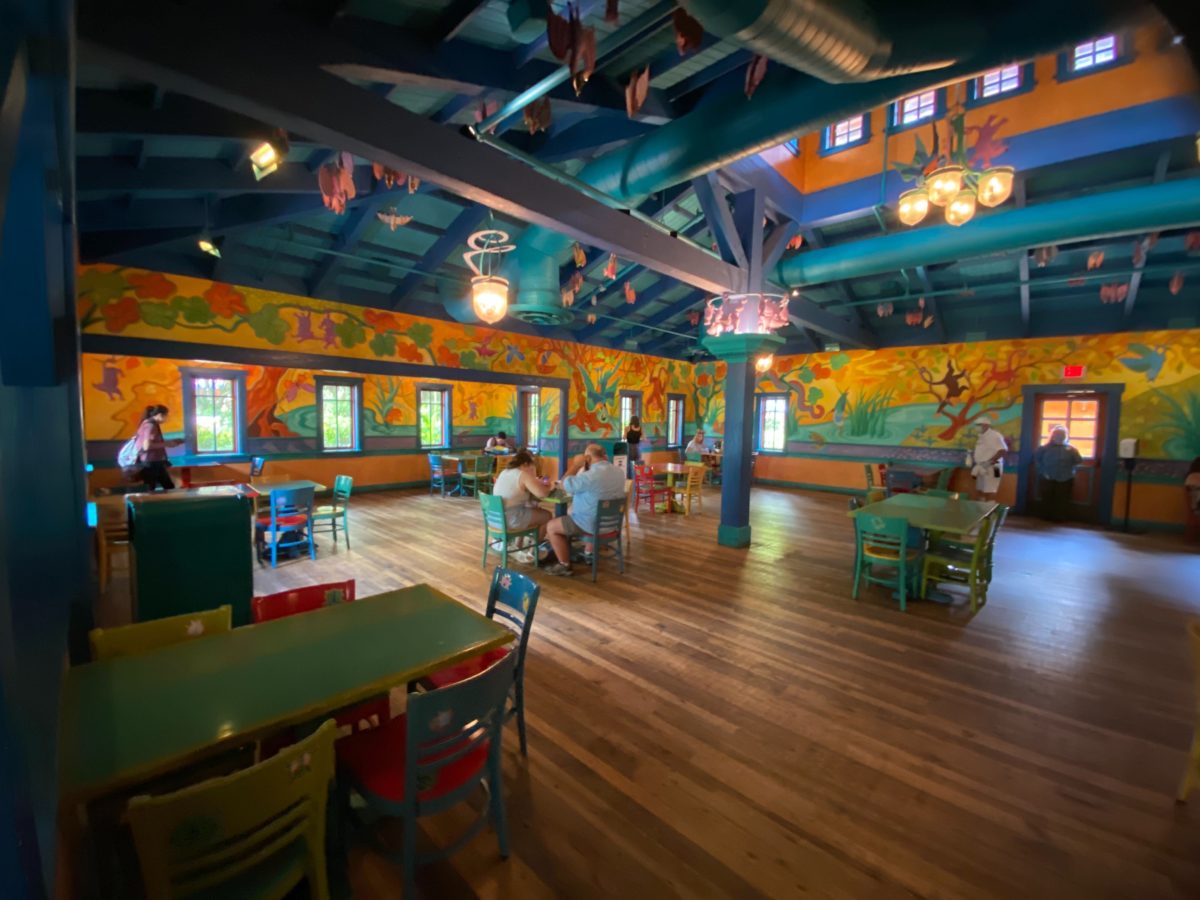 Stay tuned to WDWNT for all the updates you'll need as you prepare to return to Disney's Animal Kingdom and the rest of Walt Disney World.