Walt Disney World has officially reopened to the public, and we are beyond thrilled. However, it's important to note that Disney, along with every other theme park in Orlando, is not the same experience as it once was. In the wake of COVID-19, significant health and safety measures have been implemented. One of the major requirements is that all guests and Cast Members must wear masks.
We understand that there are genuine concerns and questions regarding wearing a mask at a theme park in the Florida heat, so we are here to help during this unprecedented time.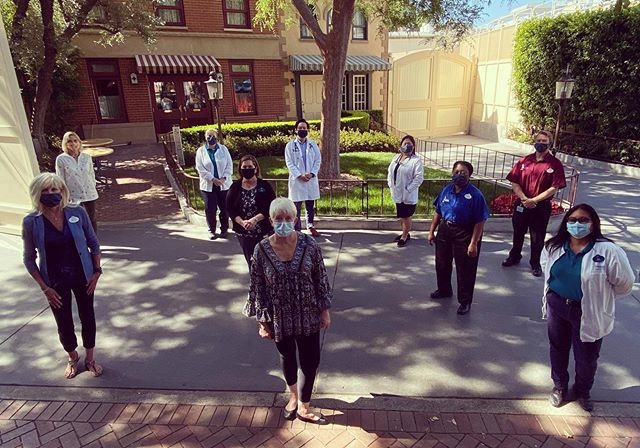 Tips & Suggestions
Come Prepared
First off, make sure to bring your mask! We recommend packing a mask per day of your trip, plus a few extras. By the end of the day, that mask will be pretty sweaty and covered in grime, and trust us, you won't want to wear it again the next day. You could do laundry or hand-wash in your room and hang it up, but for the most convenience, bring plenty of masks.
Cast Members will not allow you to enter any of the Disney parks, or any location on Disney property including Disney Springs, without a mask. If you can, also try to bring extra masks with you to the parks. Throughout the day, masks may get sweaty and wet from rain and water rides, so it's never a bad idea to bring extras. (If you want to have fun with it, you can try to coordinate your masks with your outfits each day!)
You'll also want to bring a bag to keep your mask in. This can be as simple as a ziplock bag to carry your mask while you're eating or taking a break in a relaxation zone.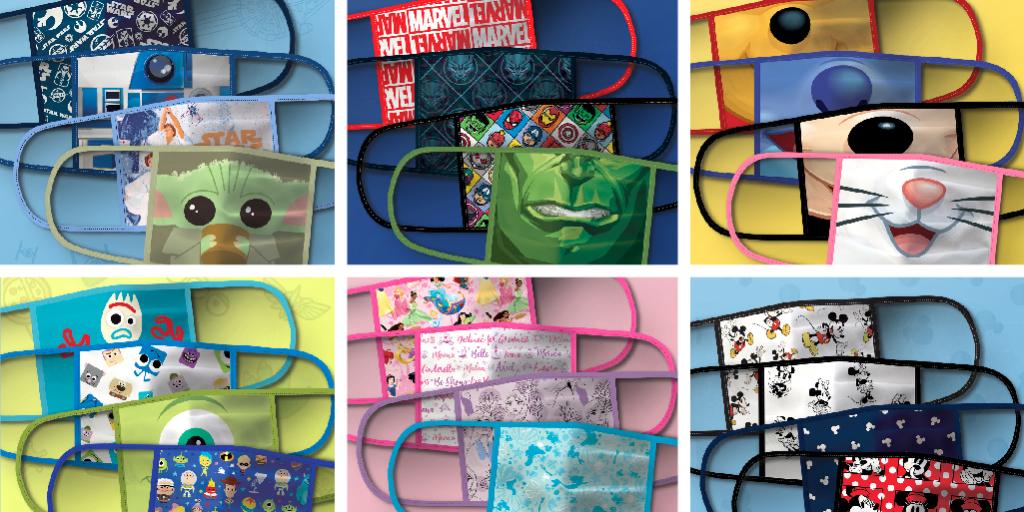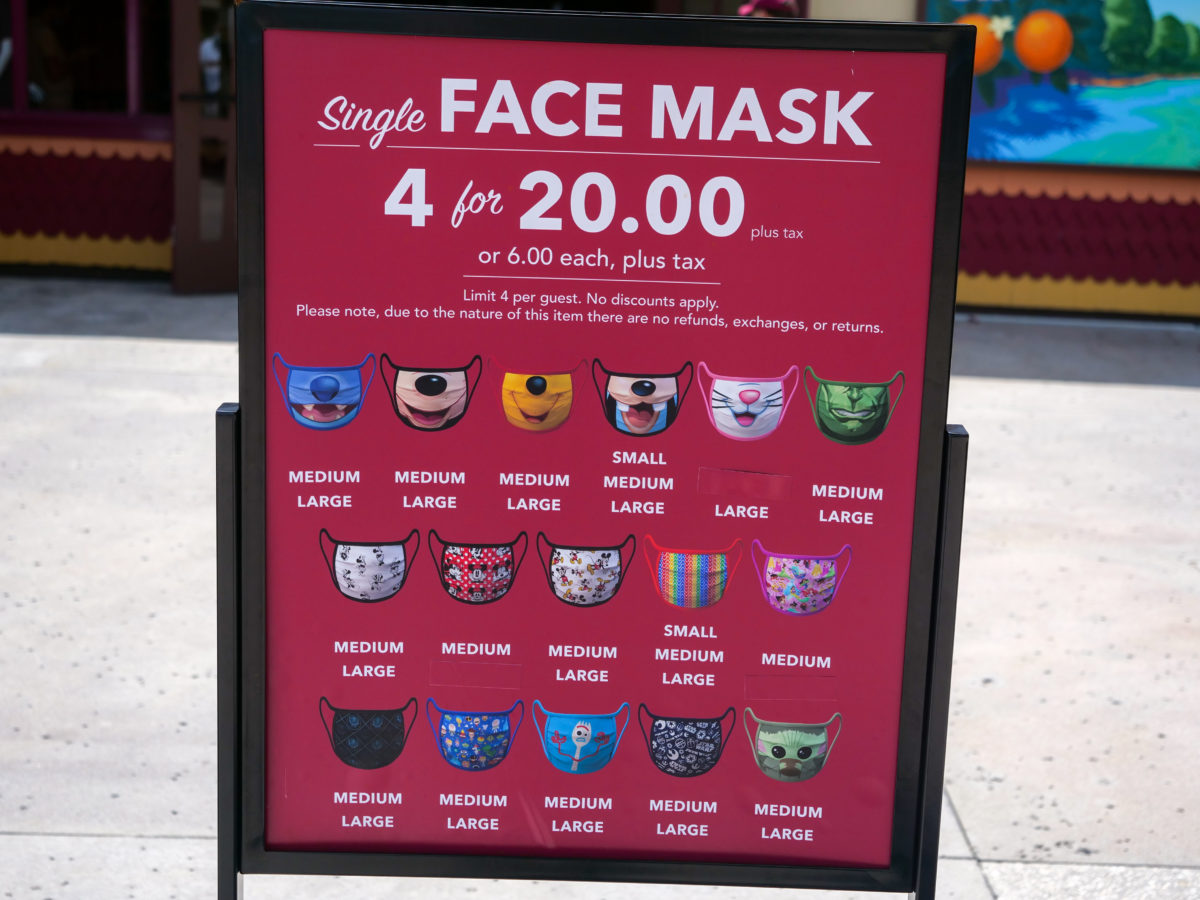 If you do forget to bring a mask, or if you just want your own Disney-themed face mask, they are available to purchase throughout the parks and Disney Springs.
Wear it Correctly
Masks must cover your mouth and your nose at all times. Wearing your mask under your nose is not in accordance with CDC guidelines, and quite frankly defeats the purpose of wearing a mask in the first place. As you make your way around the Disney parks, signs (and Cast Members) will serve as a constant reminder to wear your masks.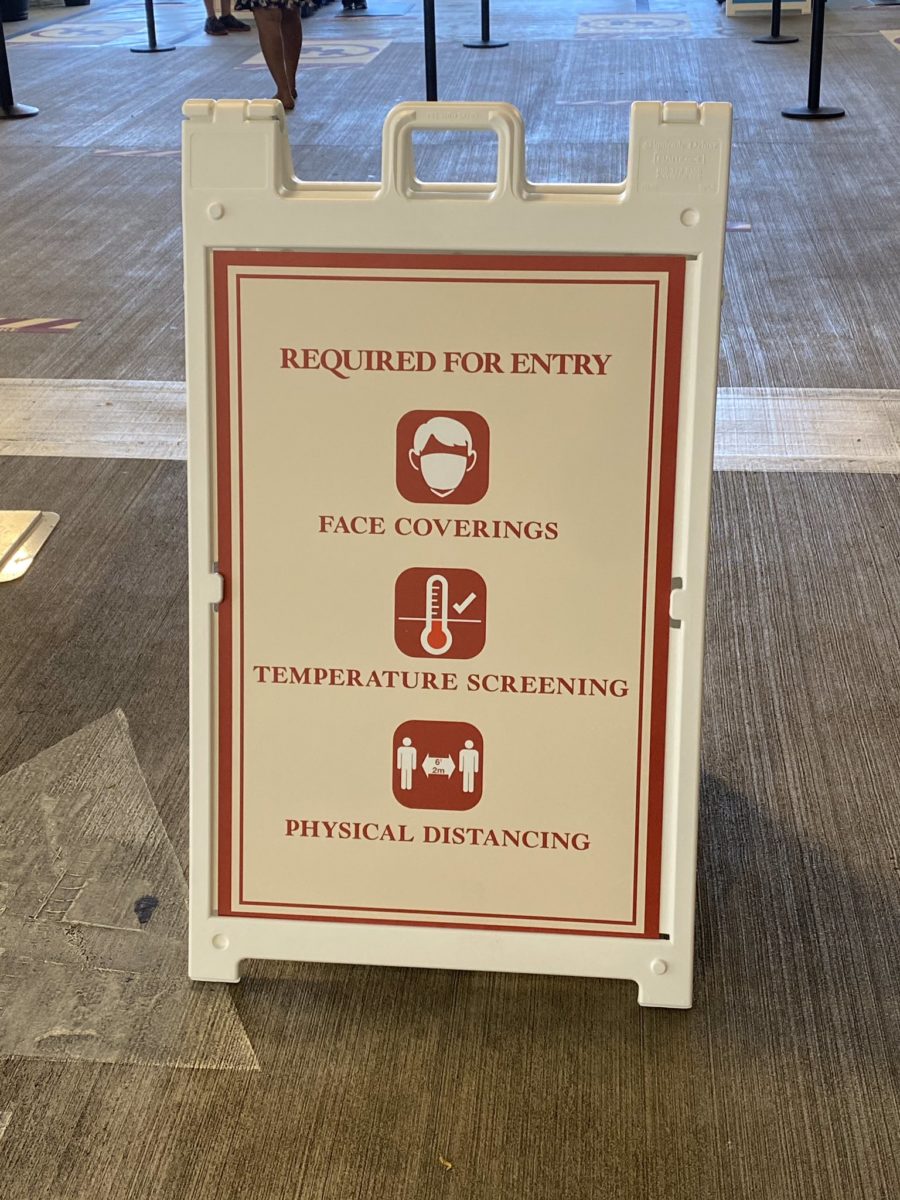 Be careful not to touch the front of your mask, eyes, and mouth. Despite how much hand sanitizer you may be using, it's still best practice to try and avoid touching your face at all. When removing your mask, make sure you remove it from the ear hooks instead of pulling it from the front of your mask.
Take a Break
If you need a break from the mask, take one. Disney has created designated mask-free "relaxation zones" within every park just for that purpose, as pictured below. Of course, you are entering these zones at your own risk, but if you ever feel overwhelmed and simply need a break, these spots are available.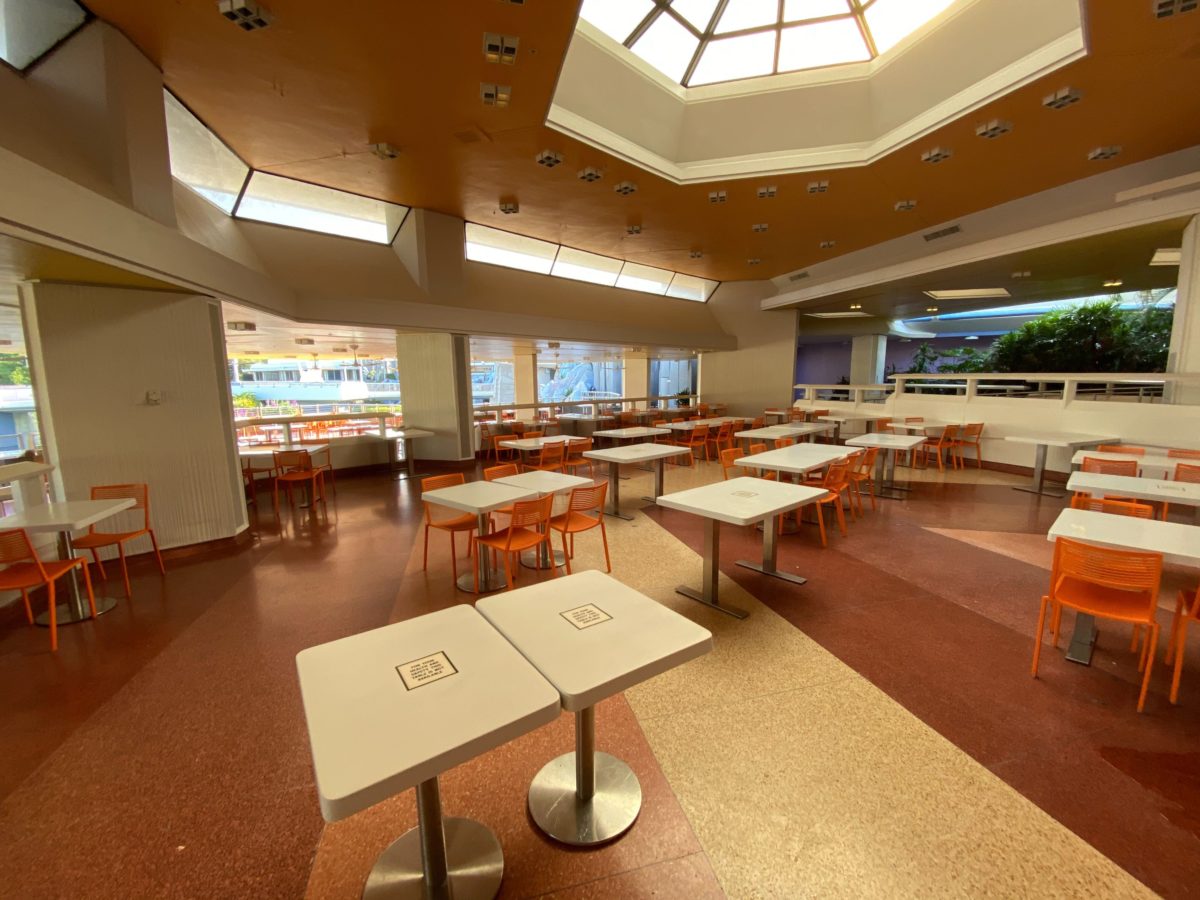 Take Care of Yourself
Stay hydrated! Remember to drink lots of water during your visit. The Florida heat can be brutal, and even more so when wearing a mask all day. You are allowed to remove your masks to drink water, just be careful not to abuse this rule.
Some masks may also aggravate skin conditions. Make sure you use breathable material and be sure to wash your face before and after wearing the mask. Everybody's skin is different, so it's a good idea to find a face mask material that works best for you prior to visiting the parks.
If wearing a mask is uncomfortable for your ears, consider using a "back of the neck" clasp (also known as "ear savers") to improve comfort.
If you wear glasses or plan on wearing sunglasses during your visit to Disney, anti-fog may be a useful investment when heading to the parks. If you've ever worn glasses and a mask at the same time, you know the struggle. (Alternatively, you can make a DIY version by mixing Johnson's baby shampoo and water.)
Talk to your Kids
Current health and safety precautions can already get confusing for adults. Therefore it's understandable that young kids may have an even more difficult time understanding and following the rules. Talk to them. Explain the importance of wearing their mask and following the rules that are in place. Disney requires face masks for all guests ages 2 and up, so if you plan on bringing your little ones, just make sure they are ready and prepared.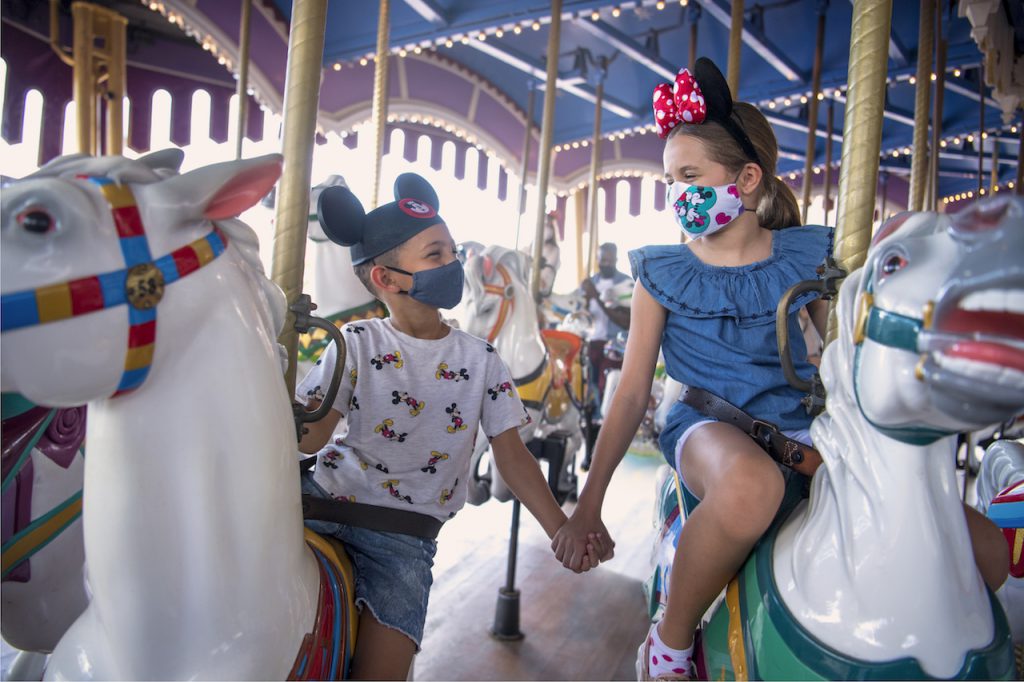 Pool Rules
When heading to Disney Resort pools, you are not required to wear a mask while in the pool. But, keep in mind you must wear a mask while walking to and from the pool areas, as well as inside public restrooms and outdoor pool bars. It's important that you do not leave your room without your mask!
Also, just because you're in a pool does not mean you should abandon social distancing protocols. Continue to stay safe and follow these safety guidelines at all times.
Be Kind. Be Patient.
Change is hard, for guests as well as Cast Members. If you plan on visiting the parks, please be sure to follow the rules. And before taking out any anger or frustration on a Cast Member, try to remember that they are doing their utmost best to create the most magical experience possible, despite current challenges.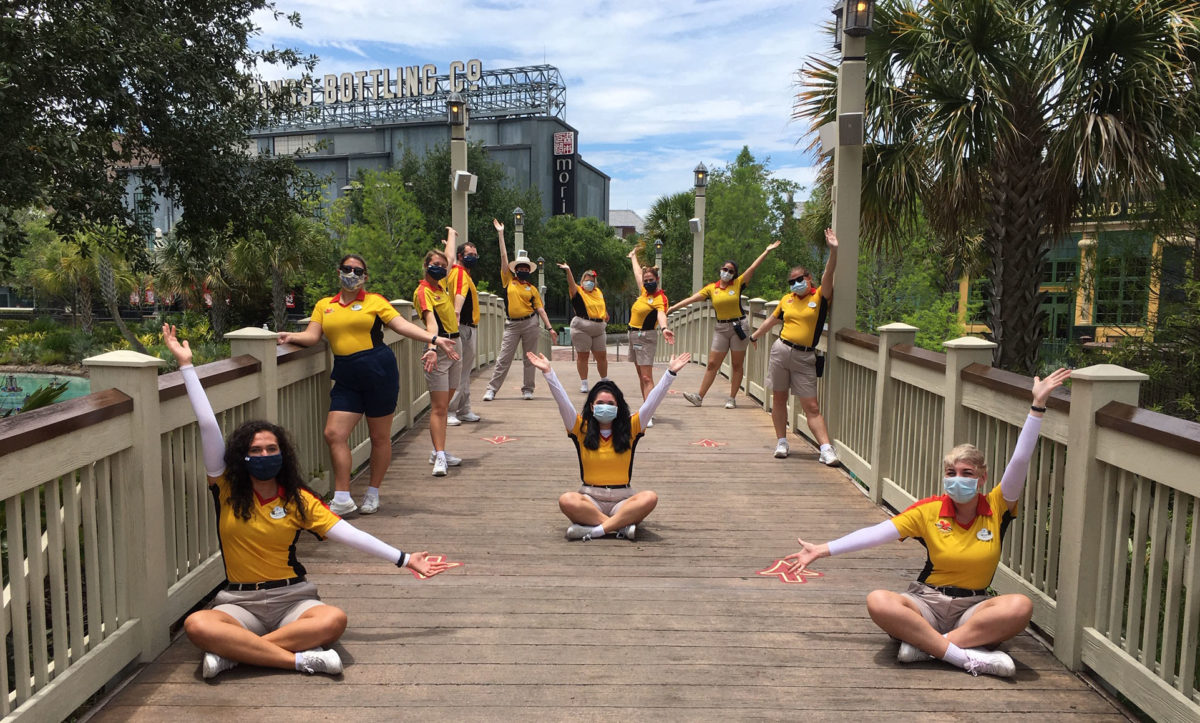 Remember, the current rules and regulations in place are there with the sole purpose of safety. Wearing a mask is about protecting yourself just as much as it's about protecting others.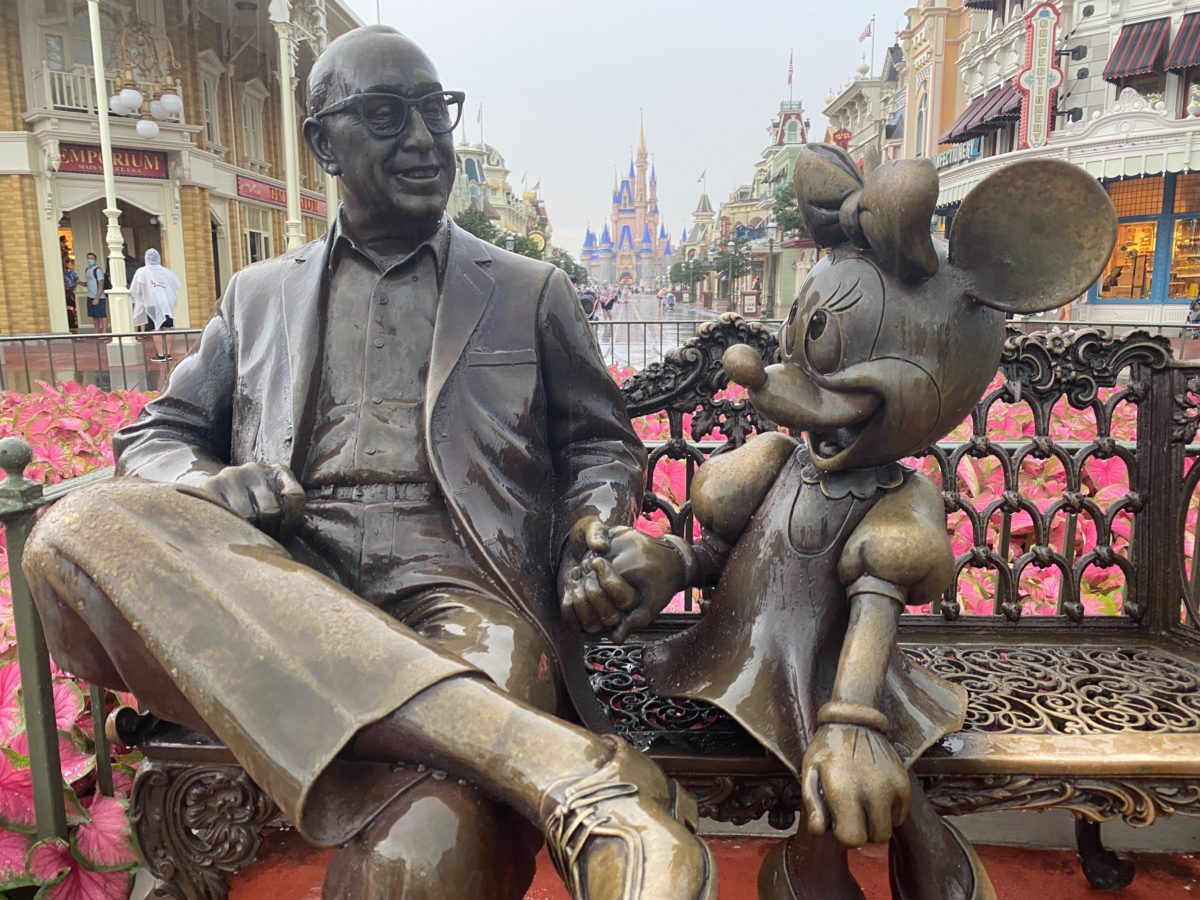 We hope these tips and suggestions can help you embrace the magic despite the current challenges, and remember to wear your mask!