Welcome to another beautiful day here at Universal Orlando. Let's start our day at Universal Studios Florida.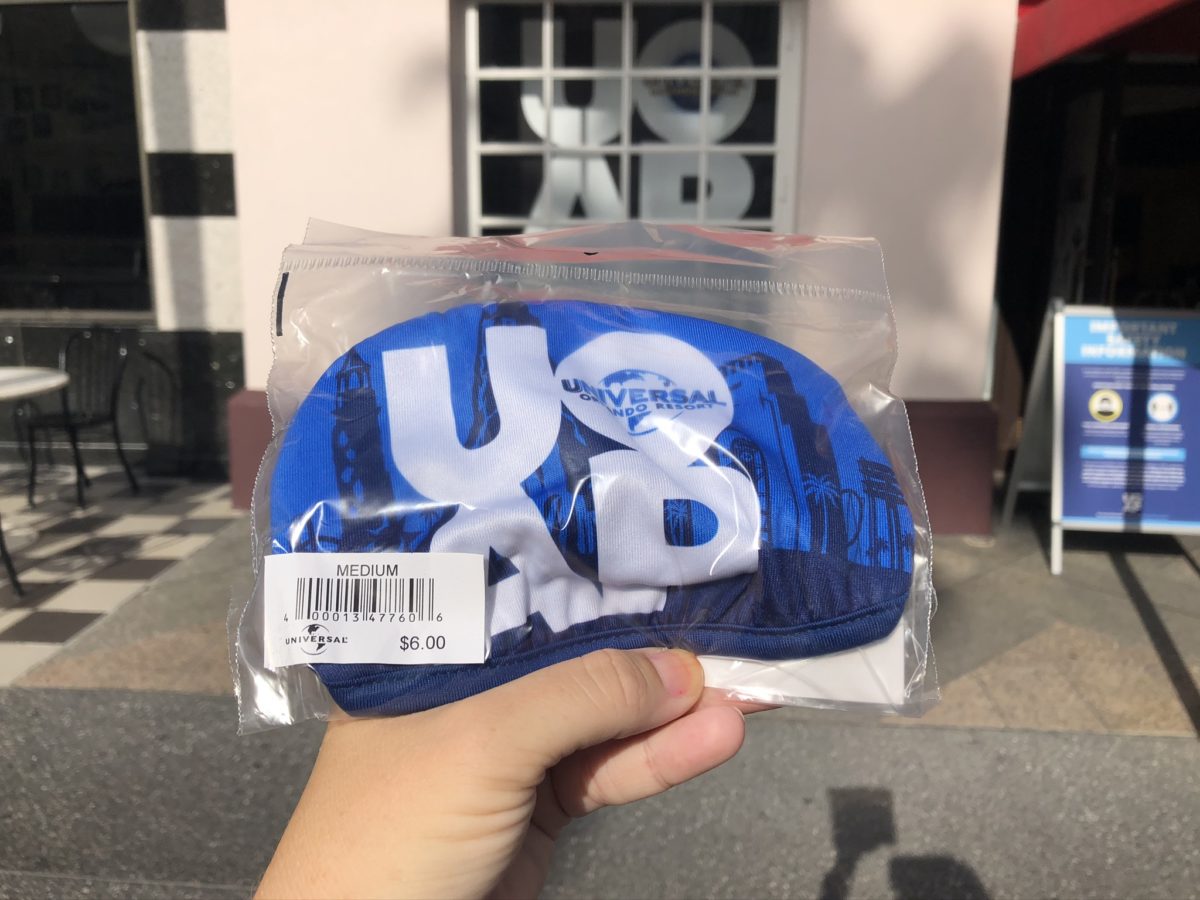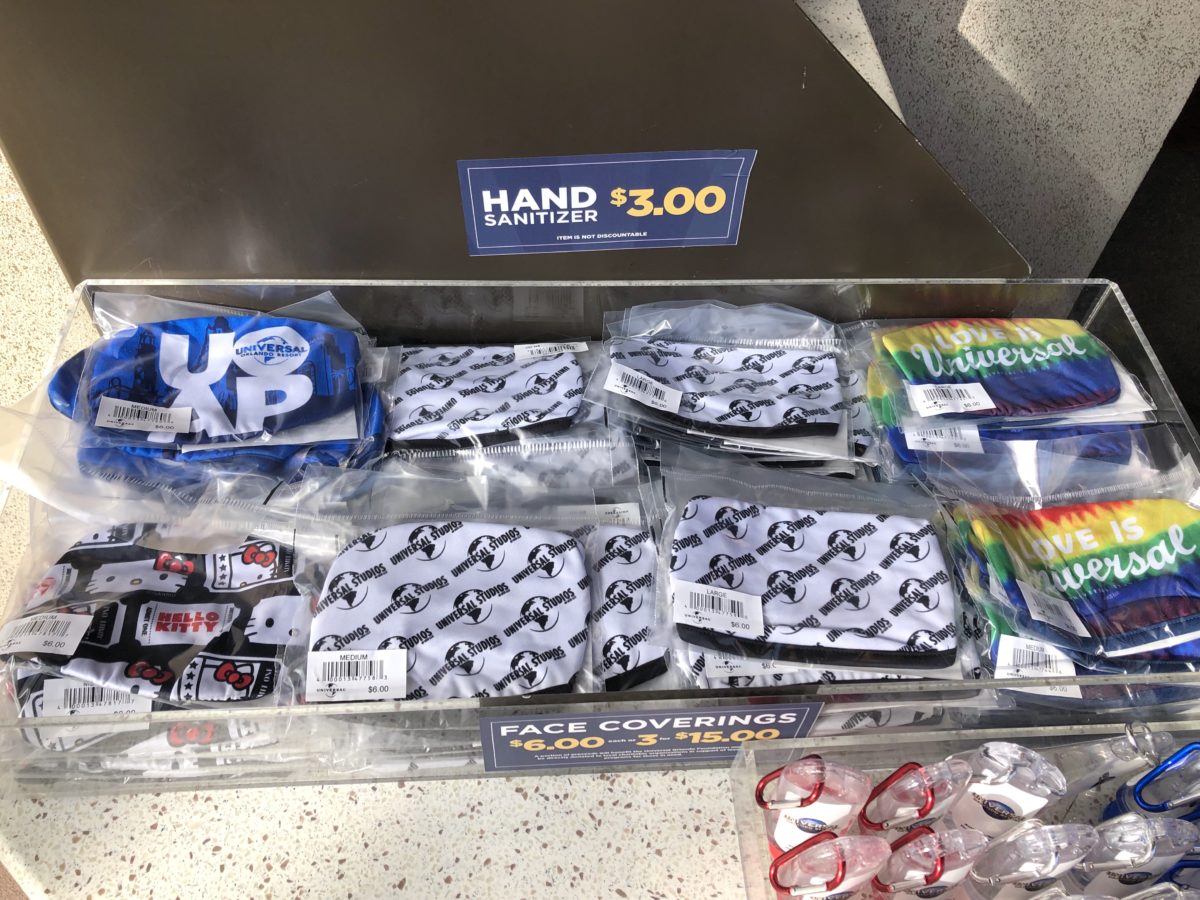 UOAP face masks have been restocked, along with Hello Kitty. We found them in the Universal Studios Store at the front of the park as well as the Passholder Lounge.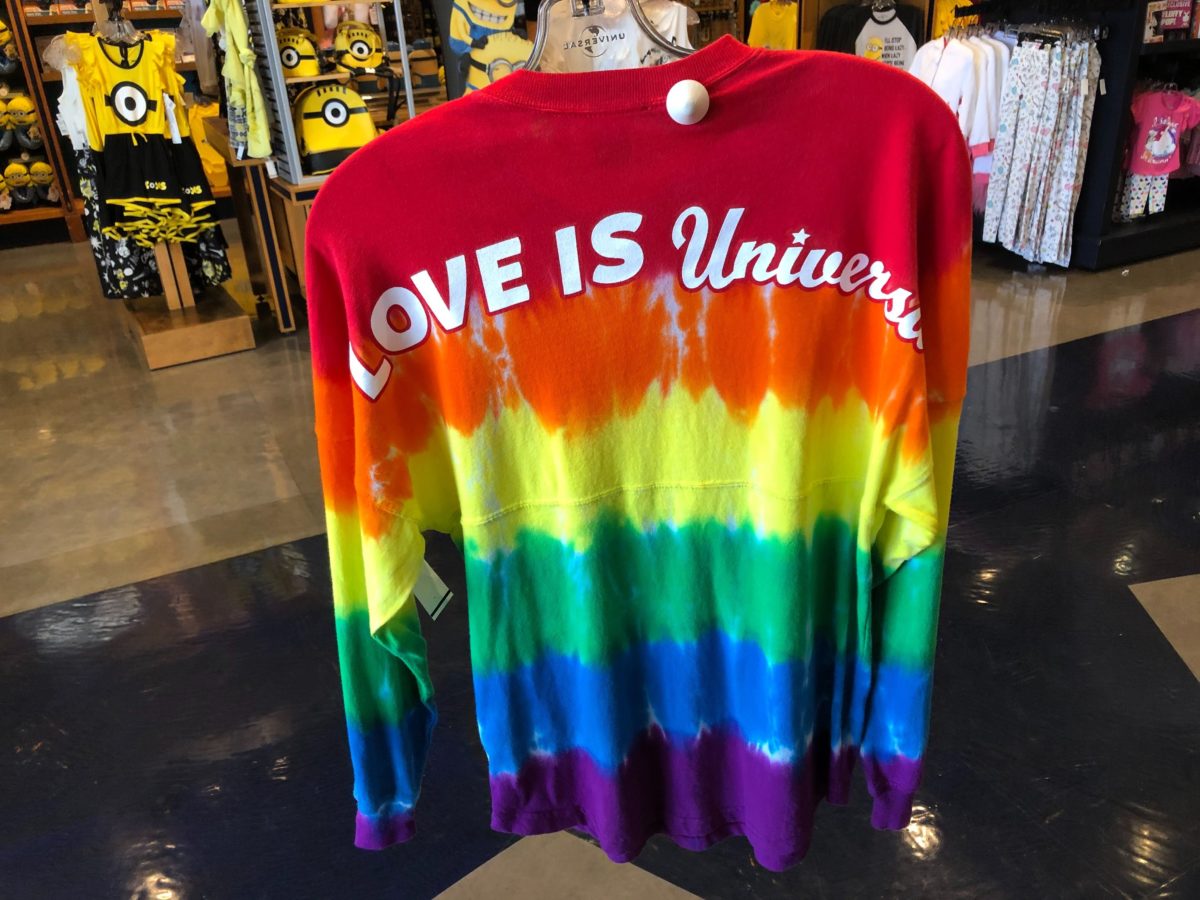 A new "Love is Universal" long sleeved top has arrived to go along with the rest of the pride merchandise.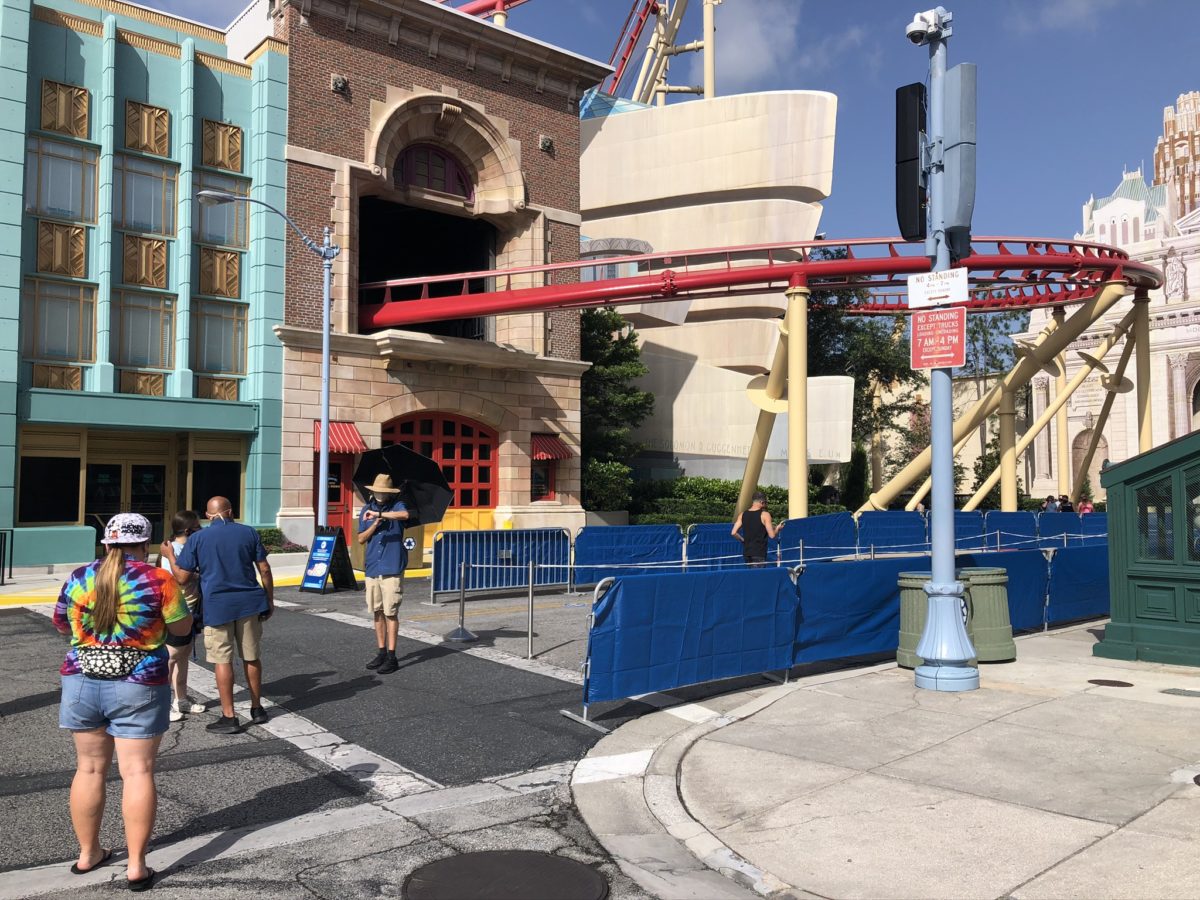 If you're visiting the Universal Orlando merchandise garage sale, the entrance can be found by the New York Public Library.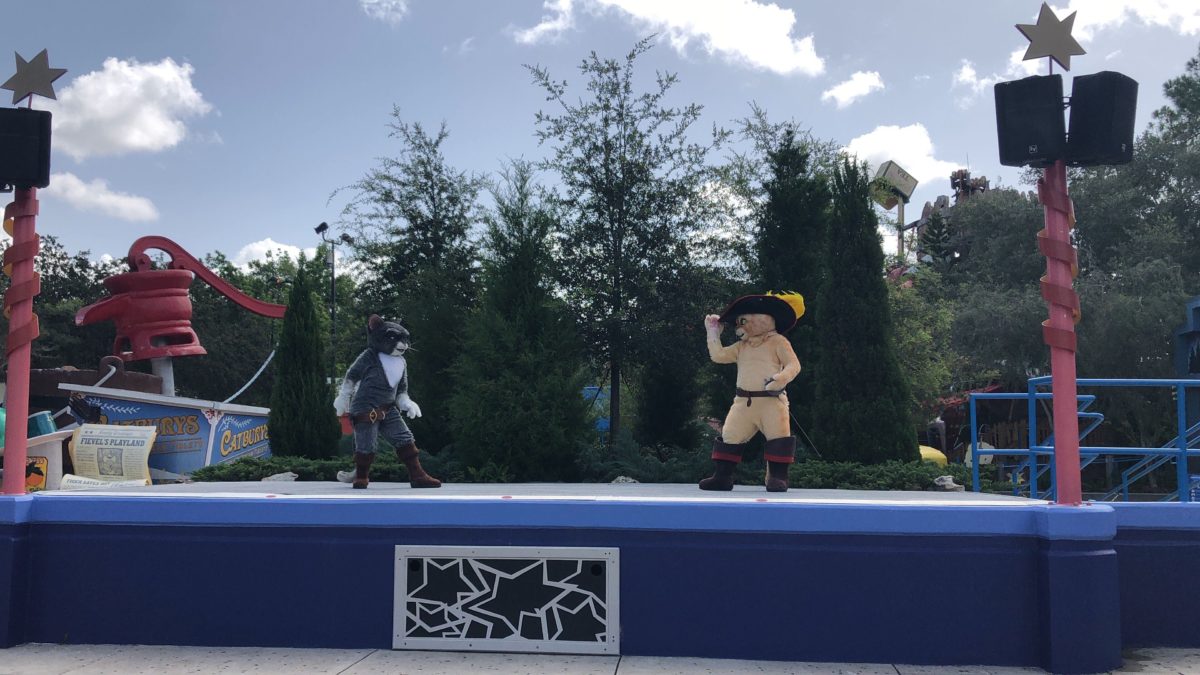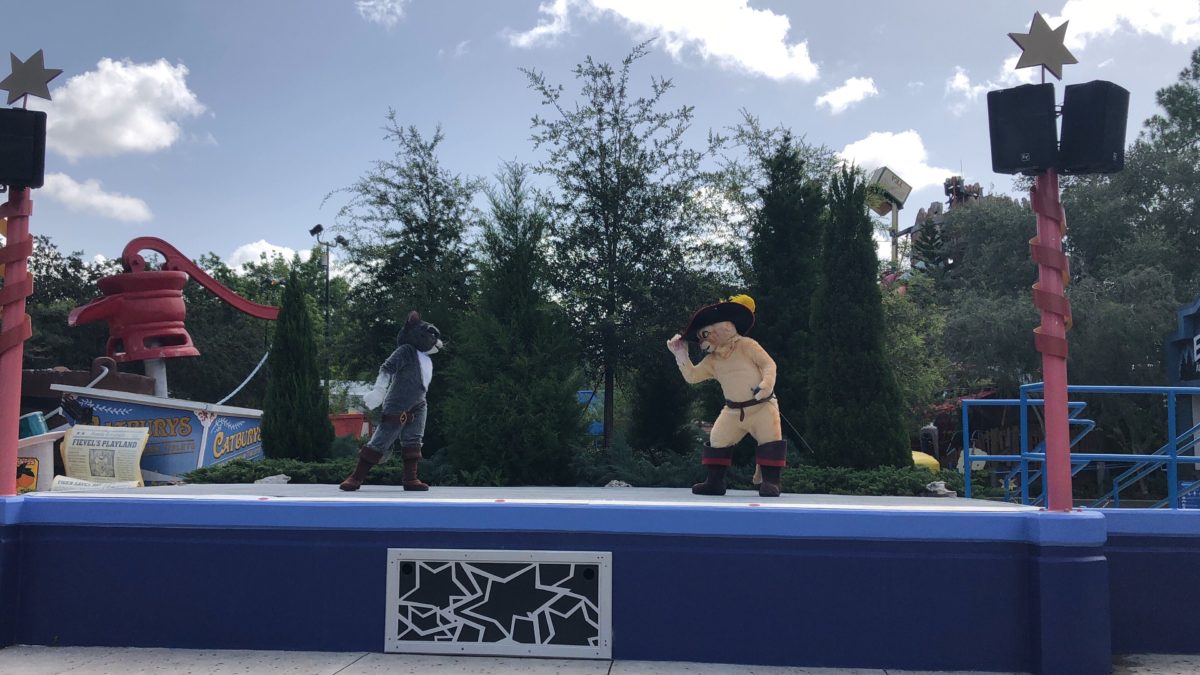 Puss in Boots and Kitty Softpaws were out dancing and putting on a great show, even though I was pretty much the only person watching.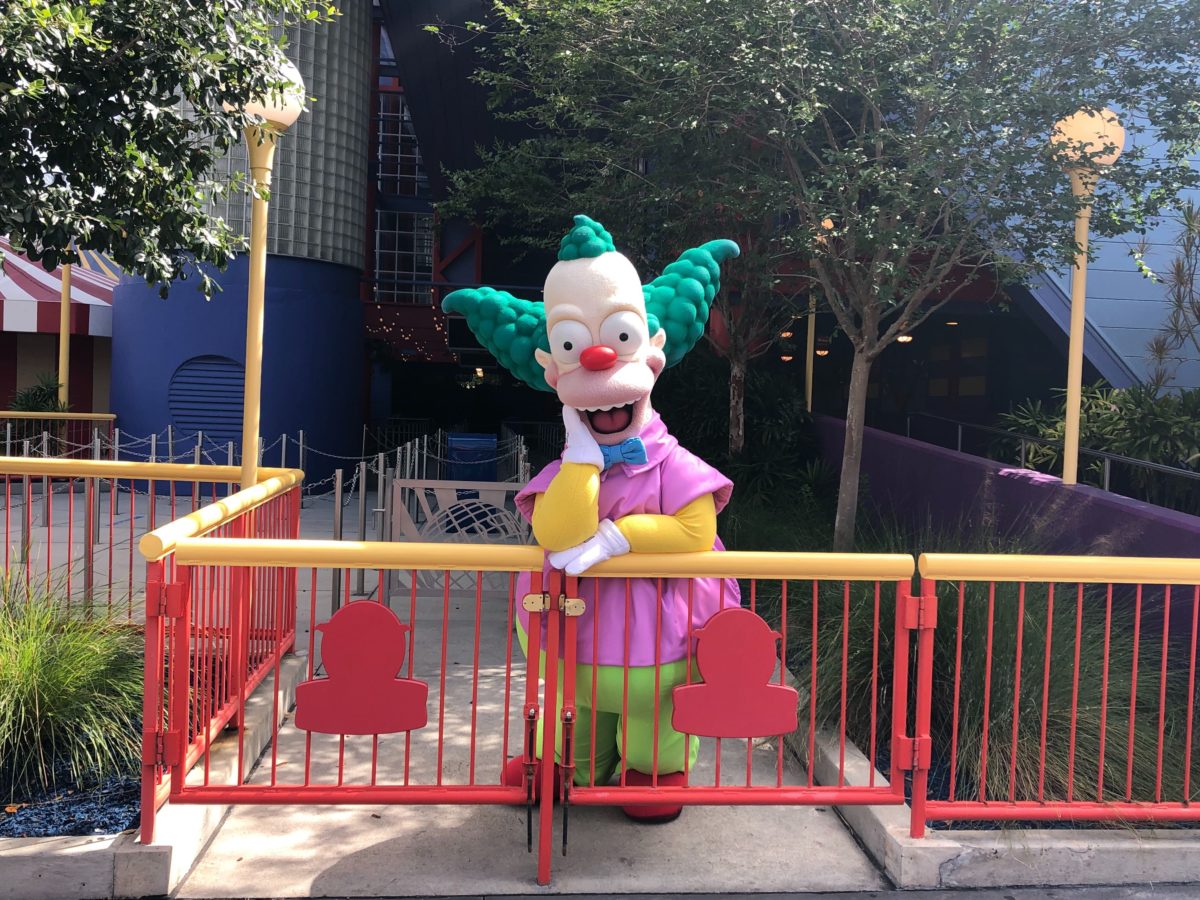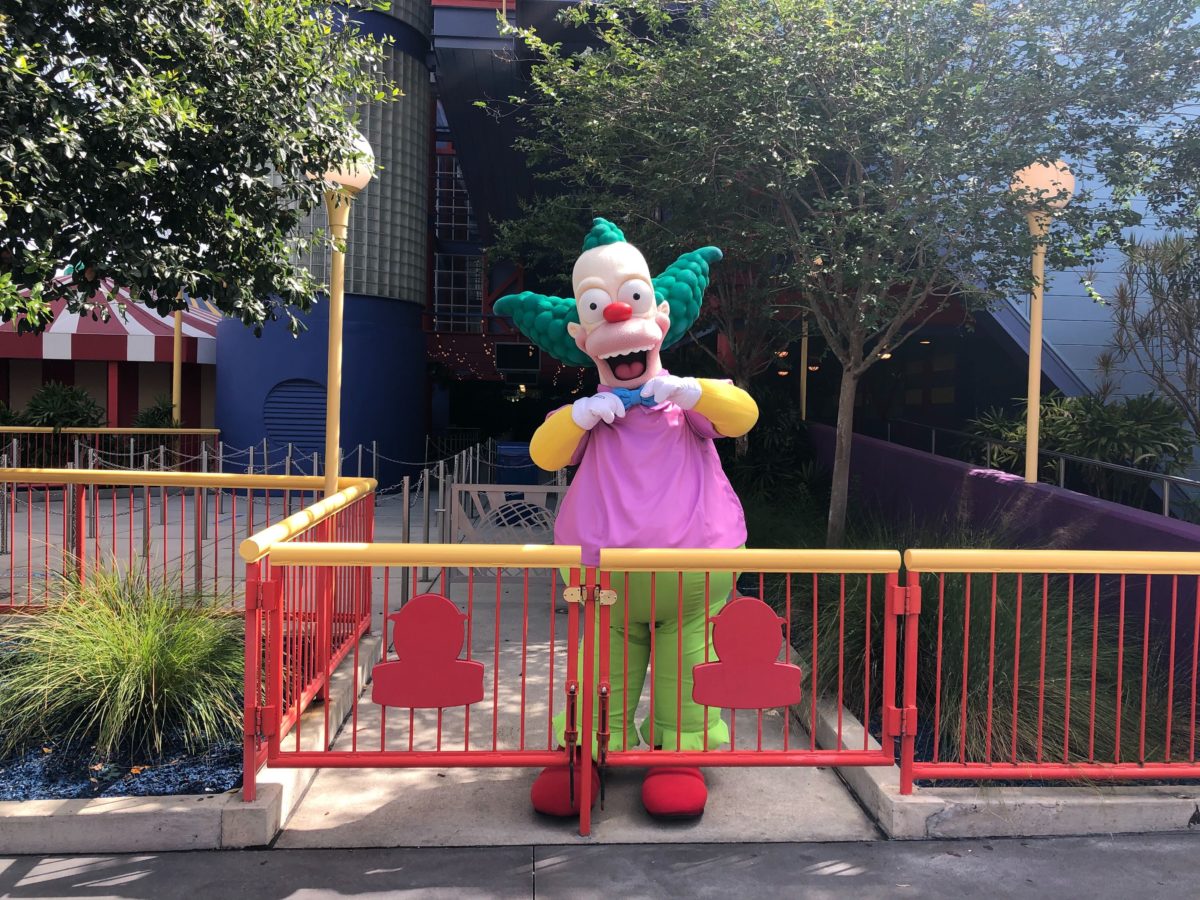 Krusty the Clown was chilling by himself in Springfield. We always love seeing the characters out, especially because you don't have to wait to snap a great photo.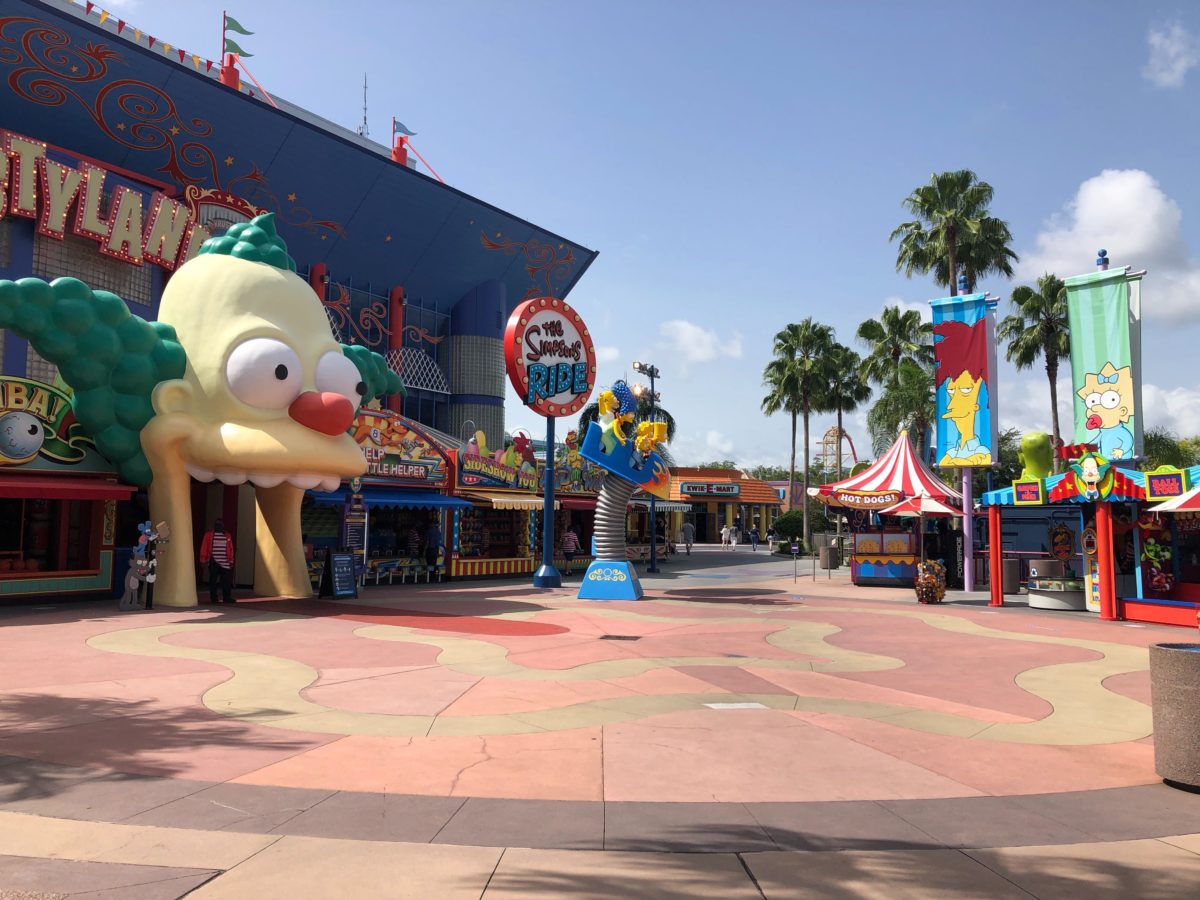 It was very quiet this morning on this side of the park.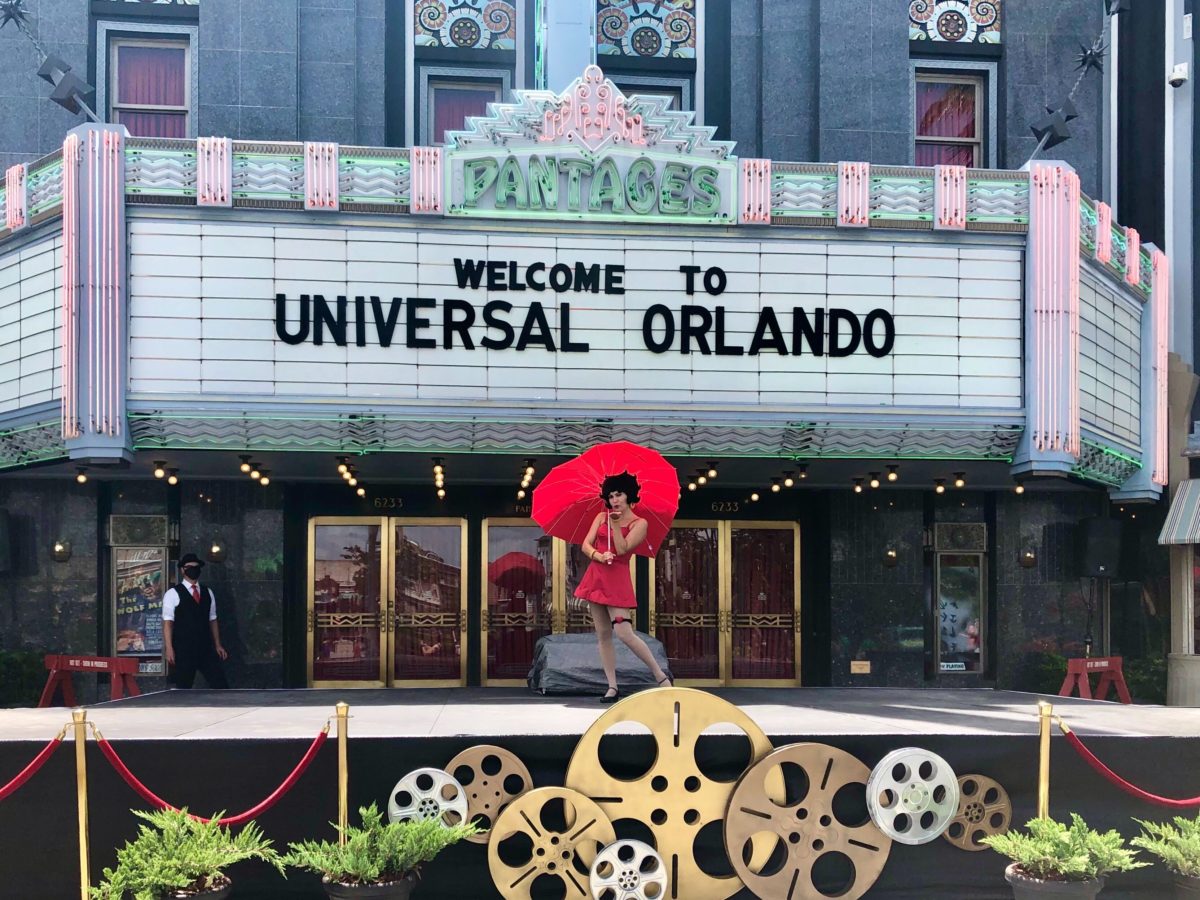 Betty Boop says hi. Universal Studios is a great place to find characters. Let's head over to Islands of Adventure next.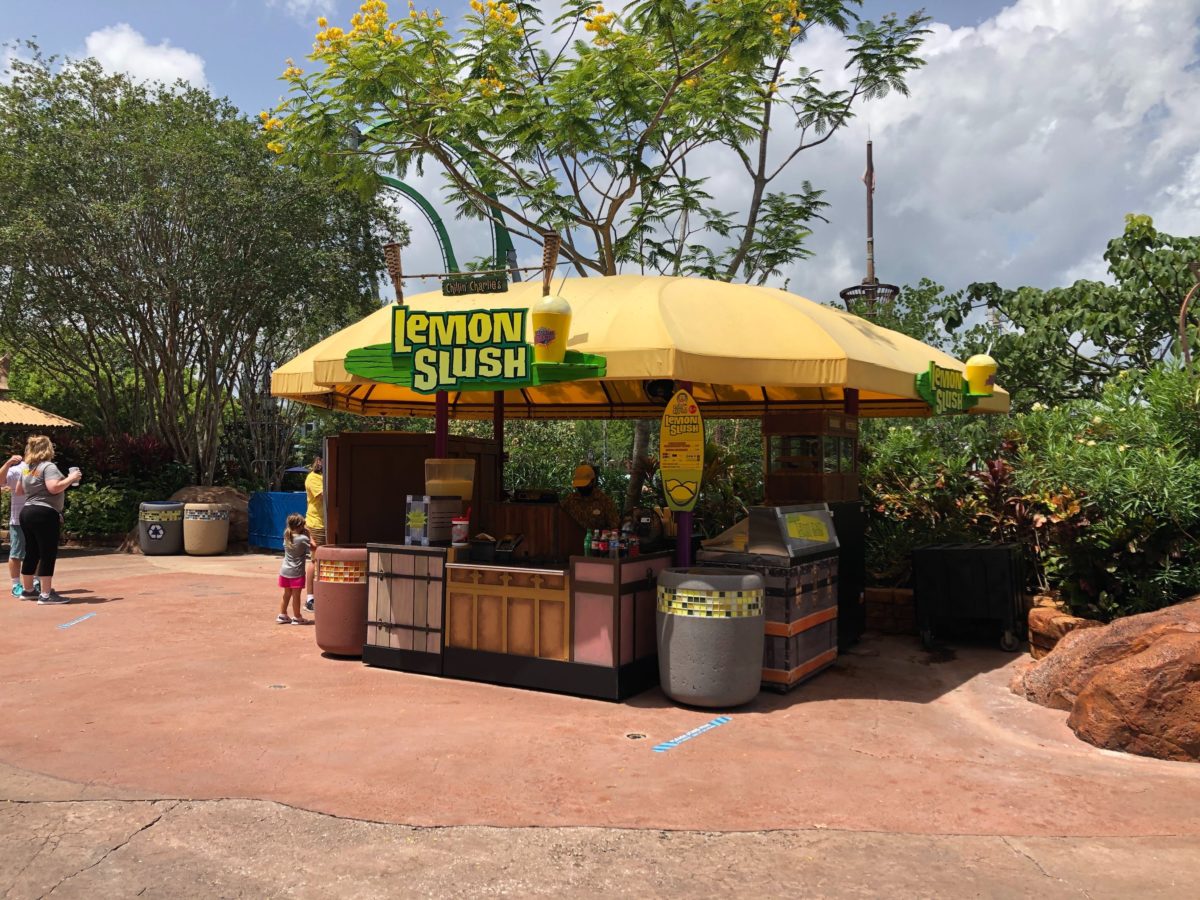 The walls are down around the Lemon Slush stand. This is always my first stop at Islands of Adventure to get a refill for my Freestyle cup.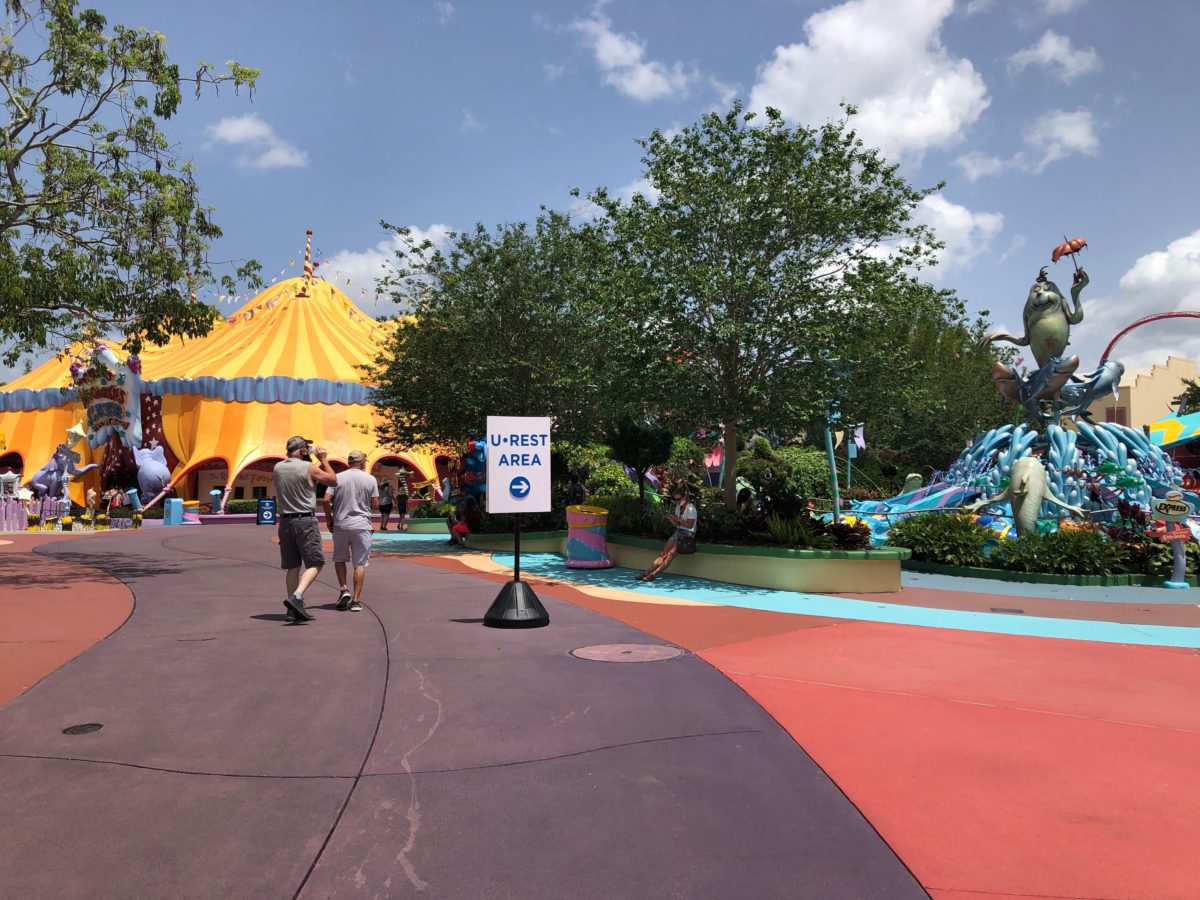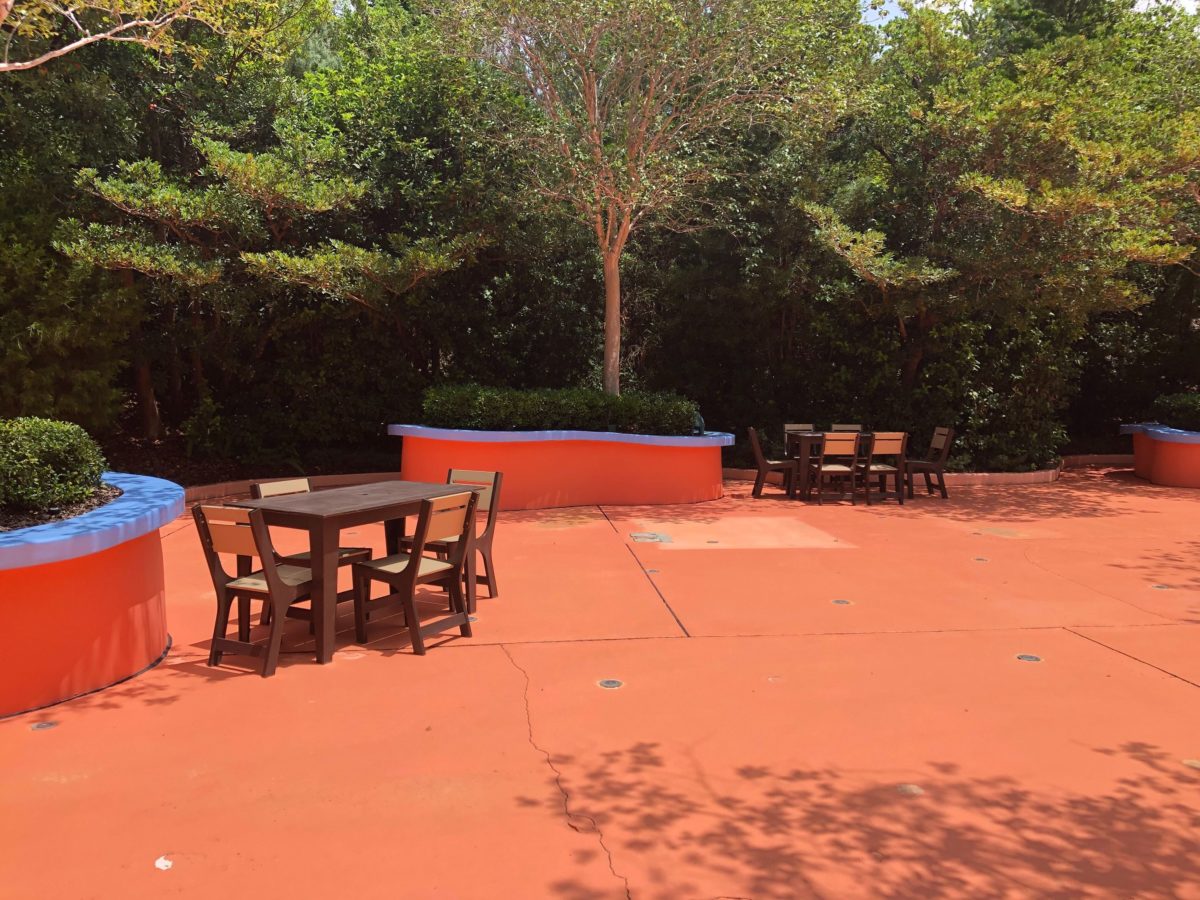 A brand new U Rest area has been added to Seuss Landing. The sign will direct you towards an area between One Fish, Two Fish, Red Fish, Blue Fish and The Cat in the Hat. There is some natural shade from the trees, and a couple of spaced out tables for guests to have a break from their face mask and still maintain plenty of social distance.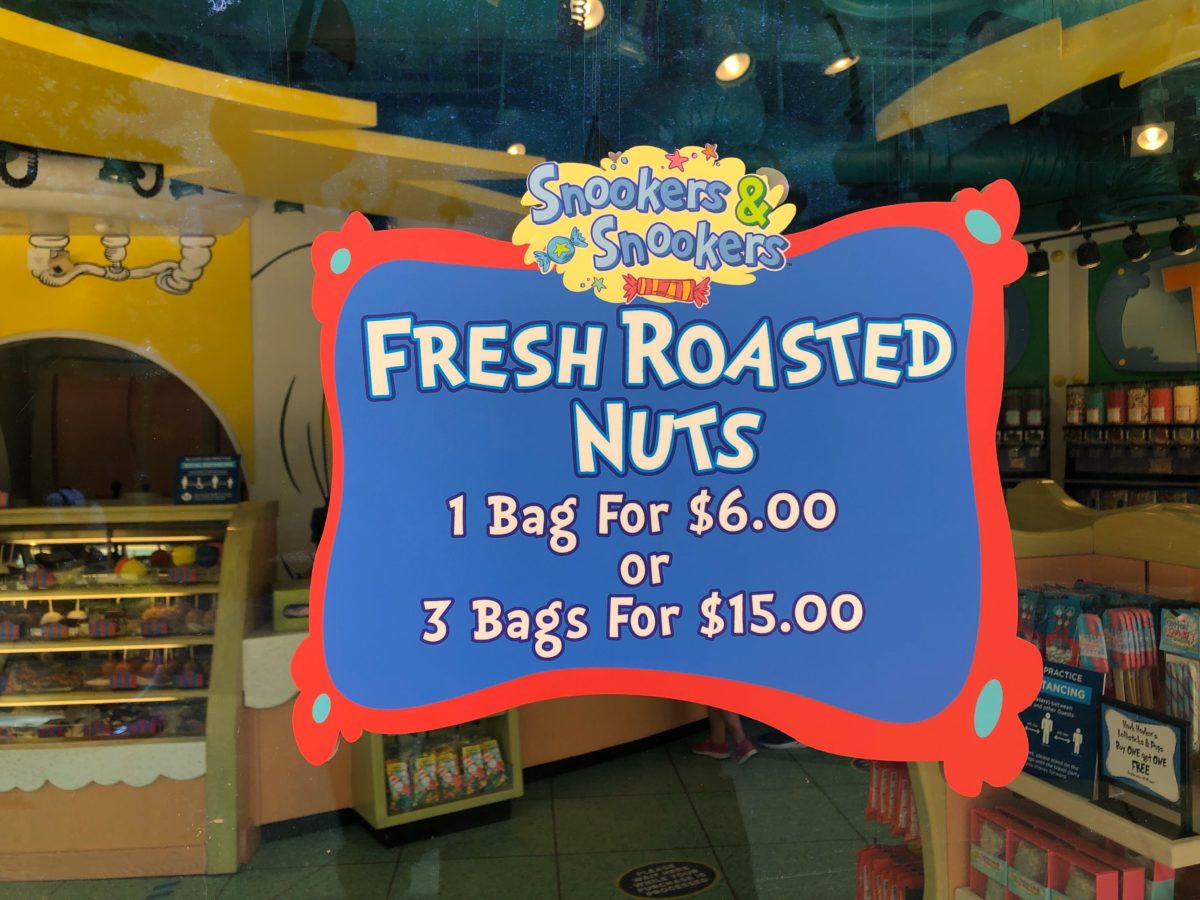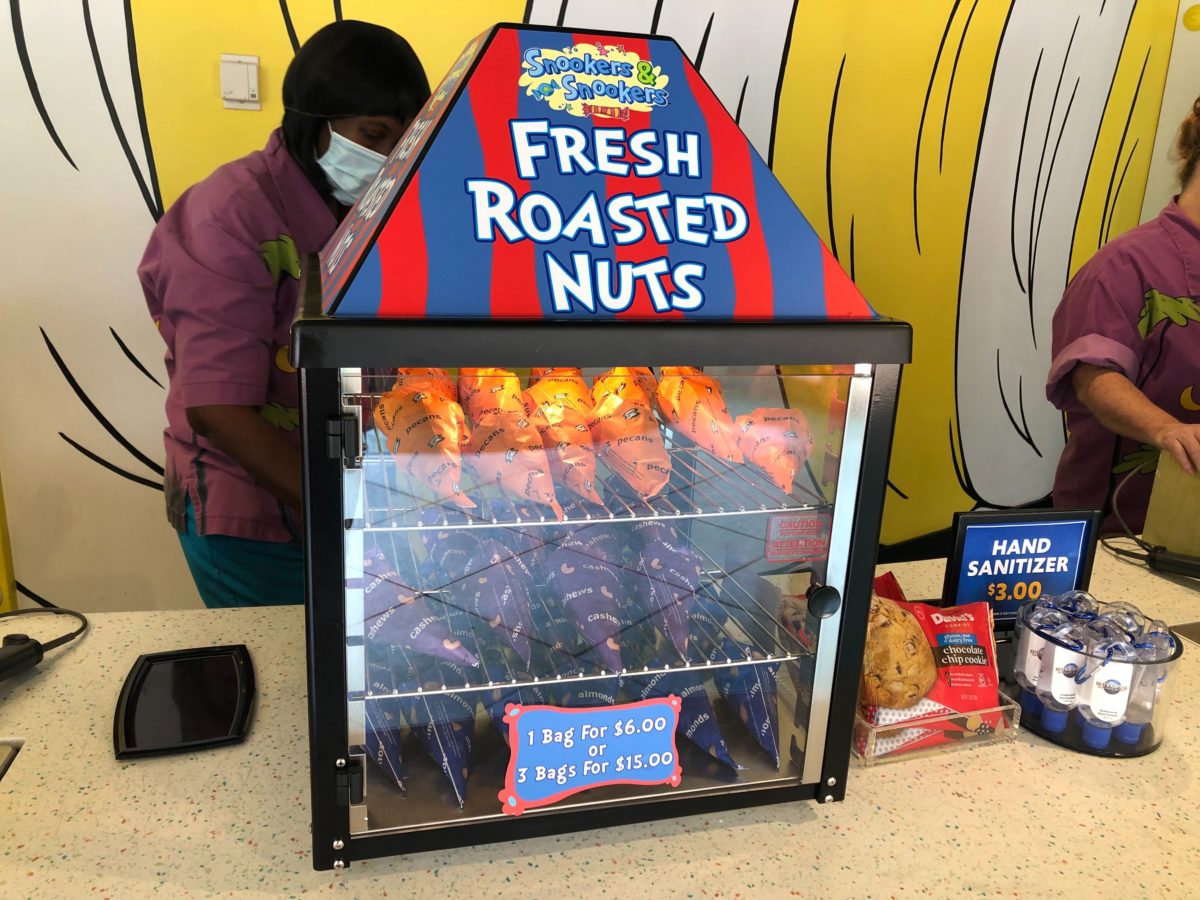 Snookers and Snookers Sweet Candy Cookers in Seuss Landing has started serving roasted nuts, and has added signage to the door. Inside, a cute themed display case shows off the selection. They have cashews, pecans, and almonds. Each bag is $6, but if you want to try all three, they have a special of 3 bags for $15. These are great to munch on while you roam around the park.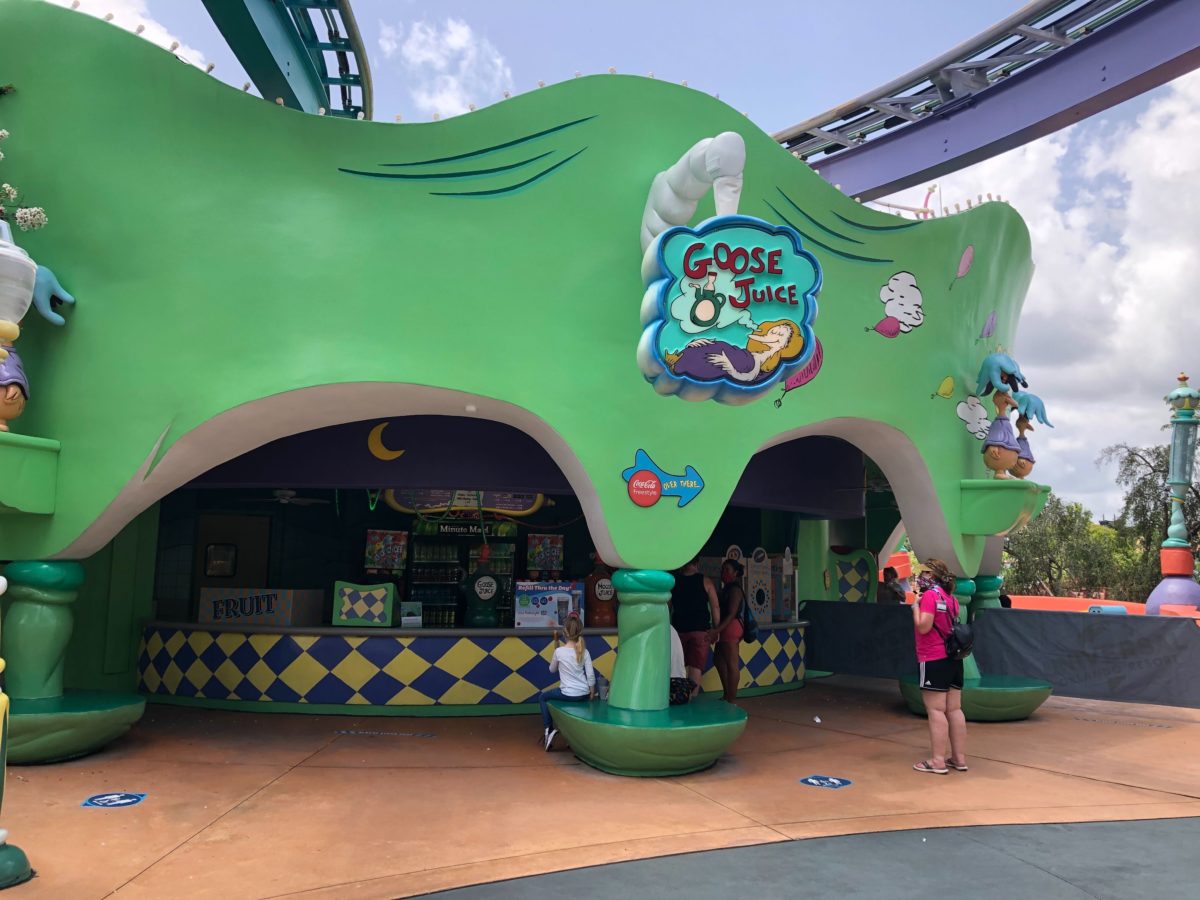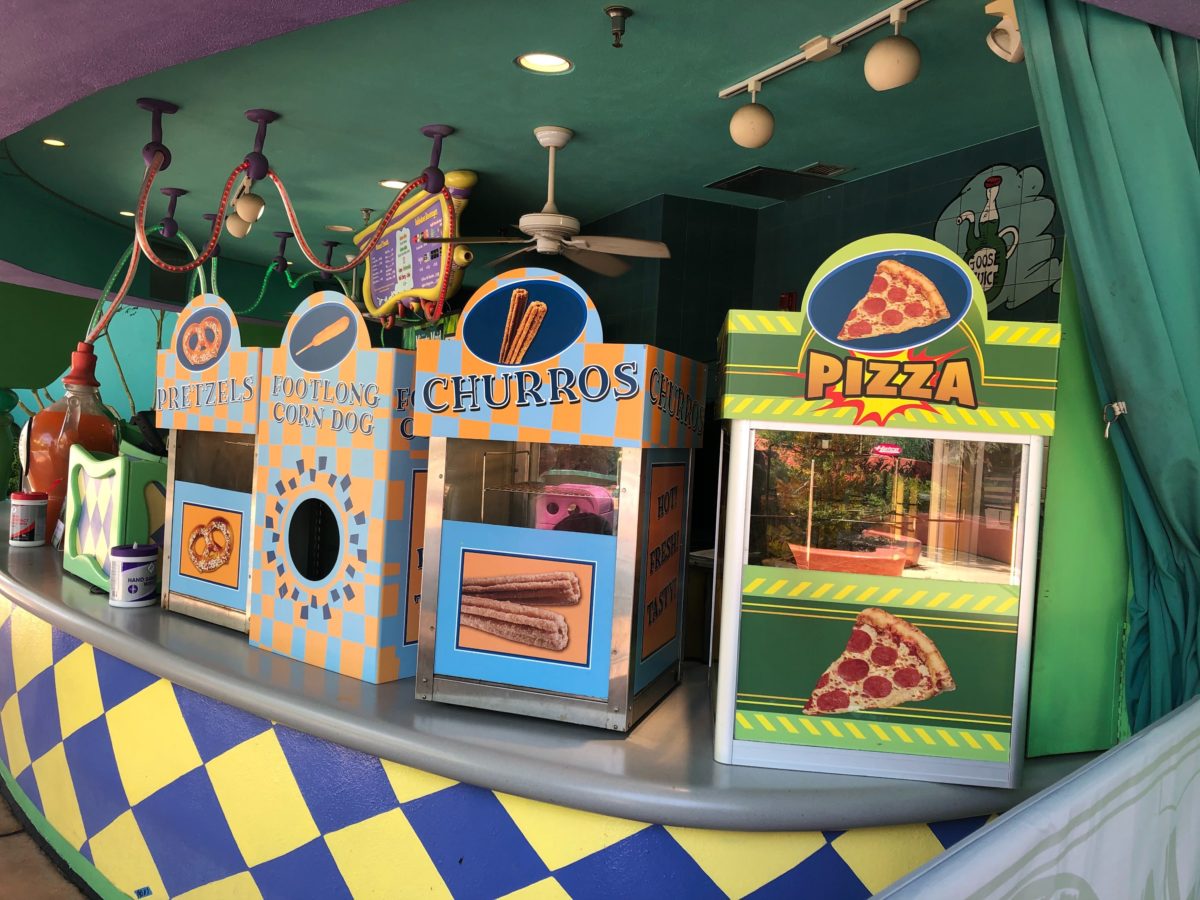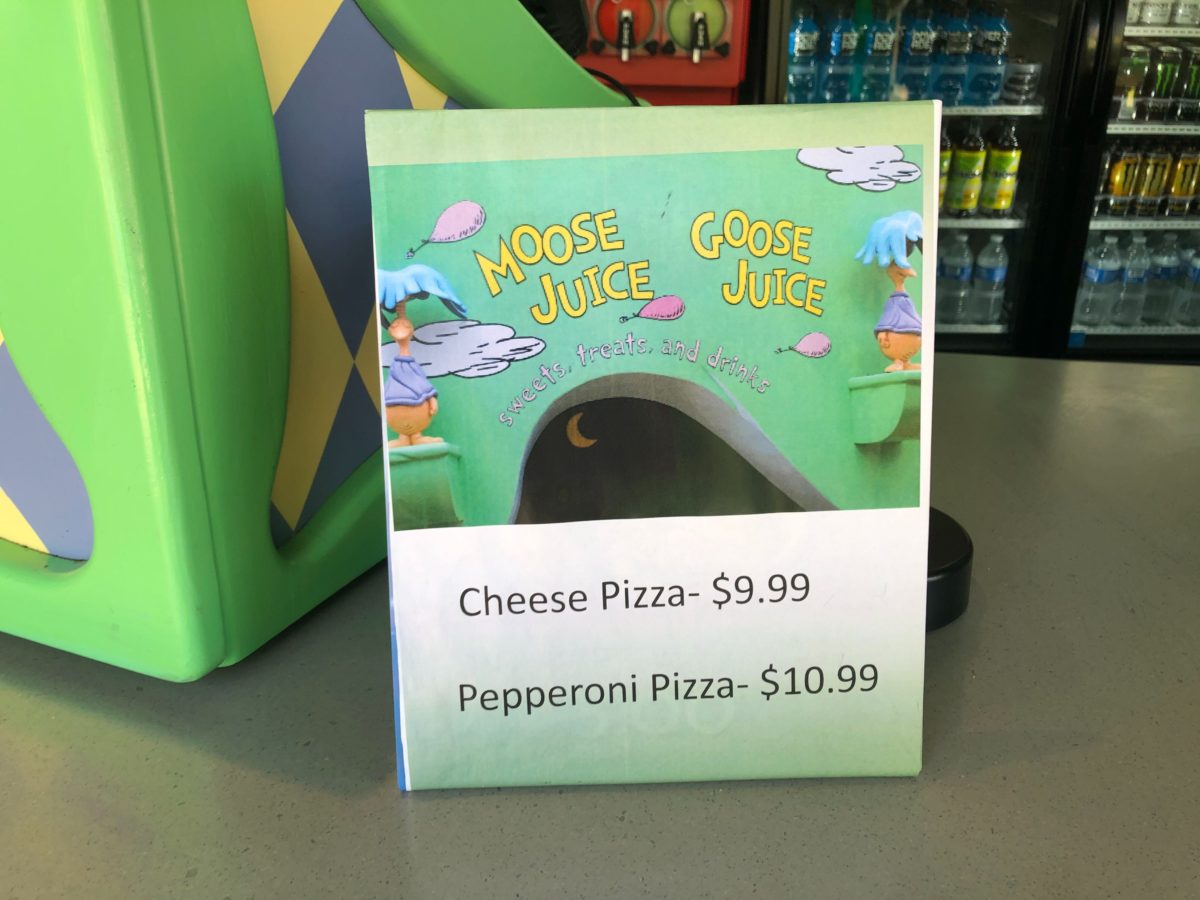 Speaking of snacks, Moose Juice Goose Juice has reopened. They've got some quick snacks and now have pizza. The pizza is most likely temporary, since the pizza warmer looks like it came from Marvel. It's nice to have more food and drink options around the parks.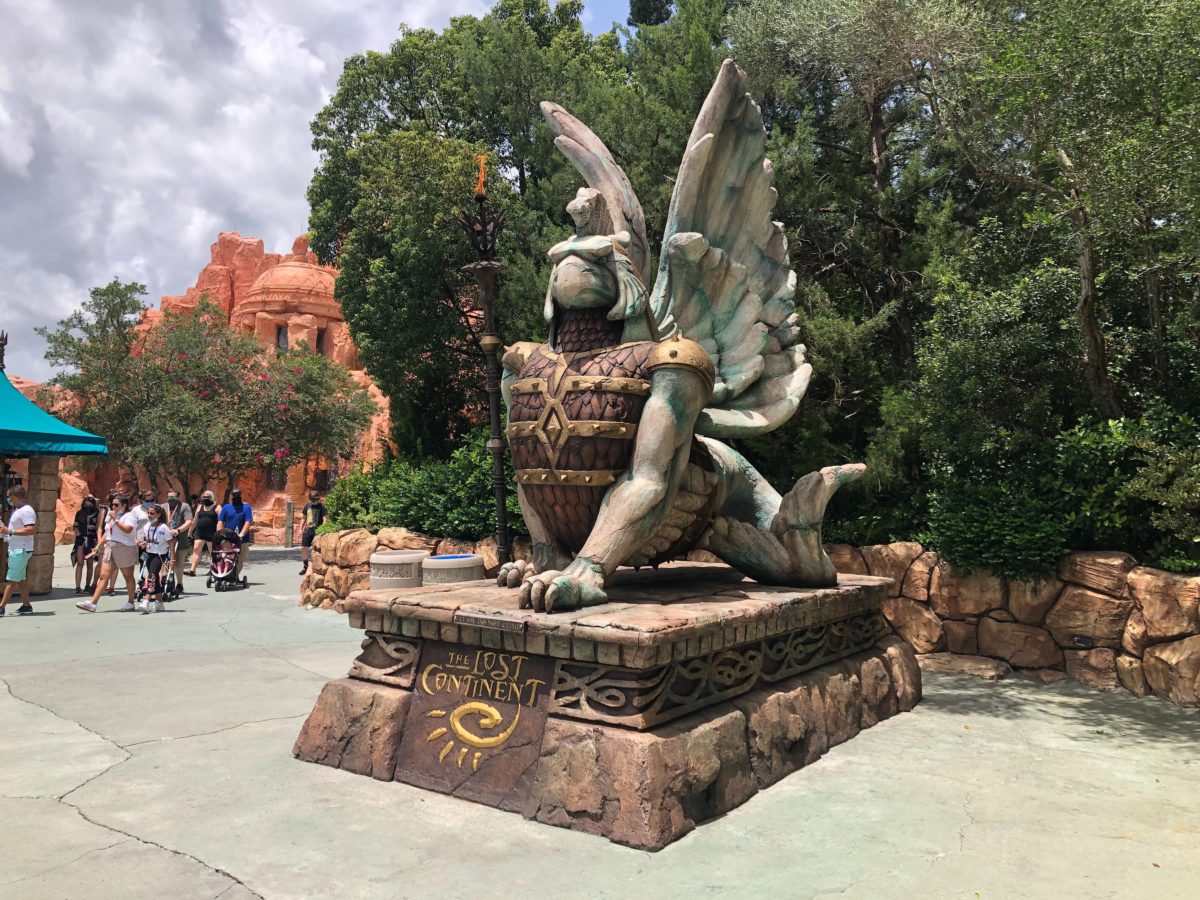 The griffin statue at the entrance of the Lost Continent has gotten a fresh coat of paint recently, including some shiny gold lettering. This statue is definitely more eye catching now.
The line for Hagrid's Magical Creatures Motorbike Adventure snakes its way into the Lost Continent, but there is a Team Member with a large sign to help guests find the end of the line.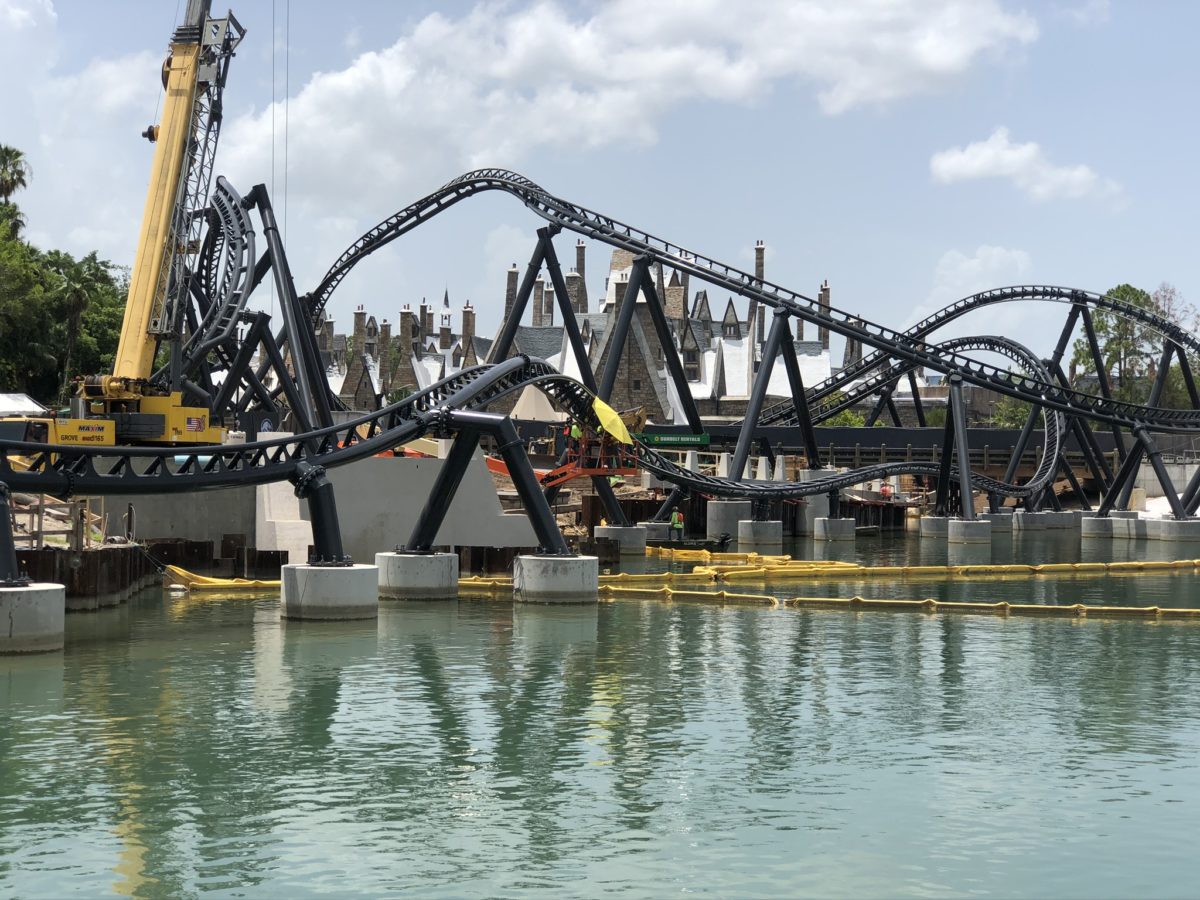 We can see plenty of people hard at work on the construction of the new roller coaster in Jurassic Park.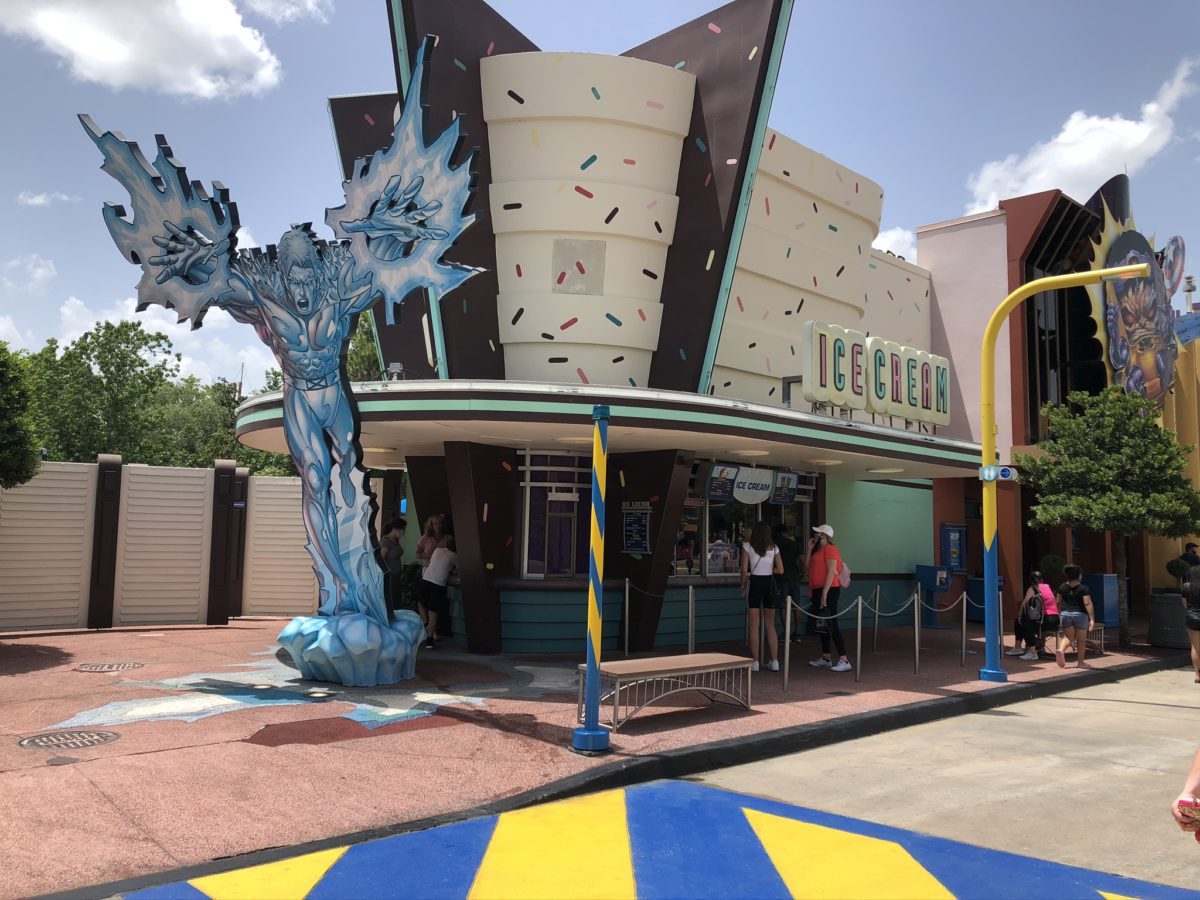 Another food locations has reopened in Islands of Adventure. The ice cream stand in Marvel Super Hero Islands is now serving guests, and perfect timing on a hot summer day. Ice cream sounds like a good idea, so that's all for this trip to Universal Orlando. Be sure to keep following for the latest updates!