Welcome to another beautiful day here at Universal Studios Orlando. Today, we spotted quite a lot of new things happening around the park, including some potential Halloween Horror Nights preparations!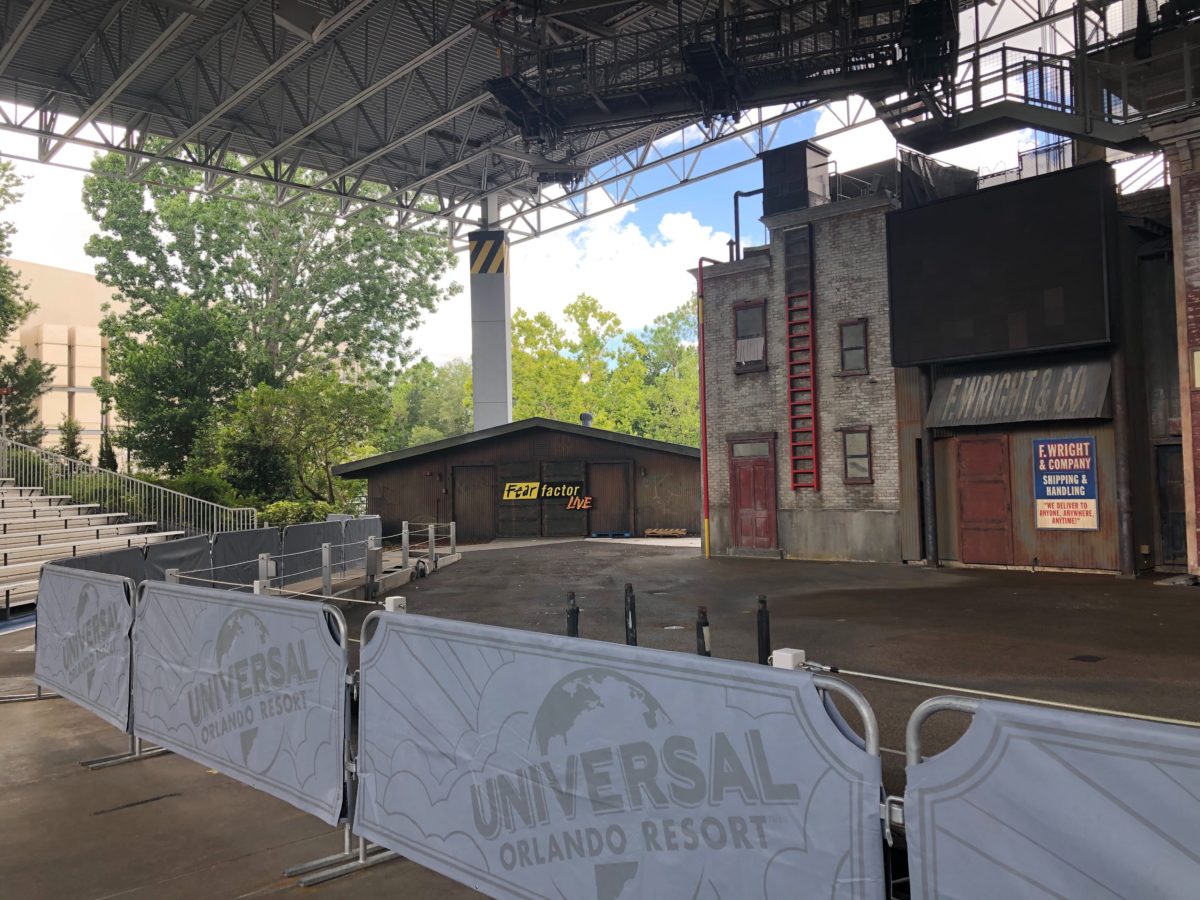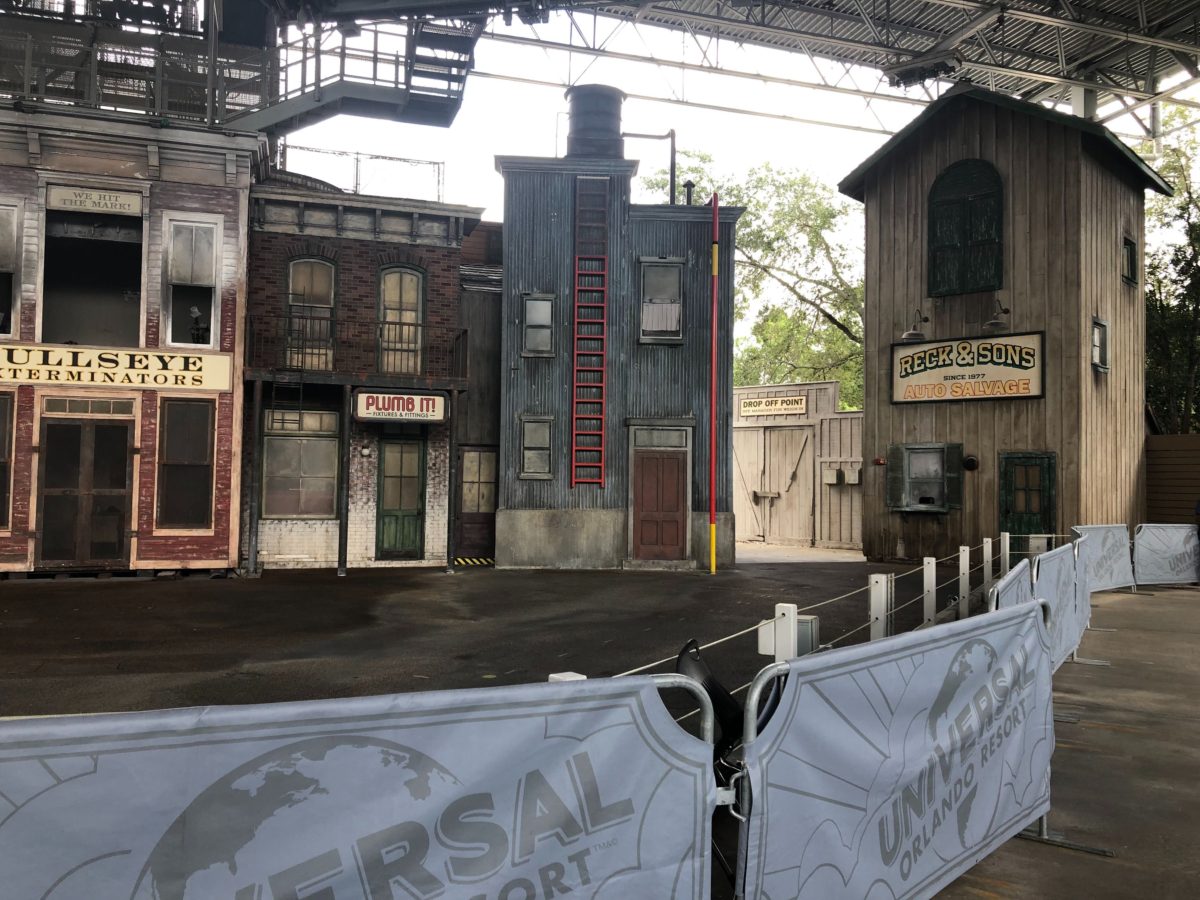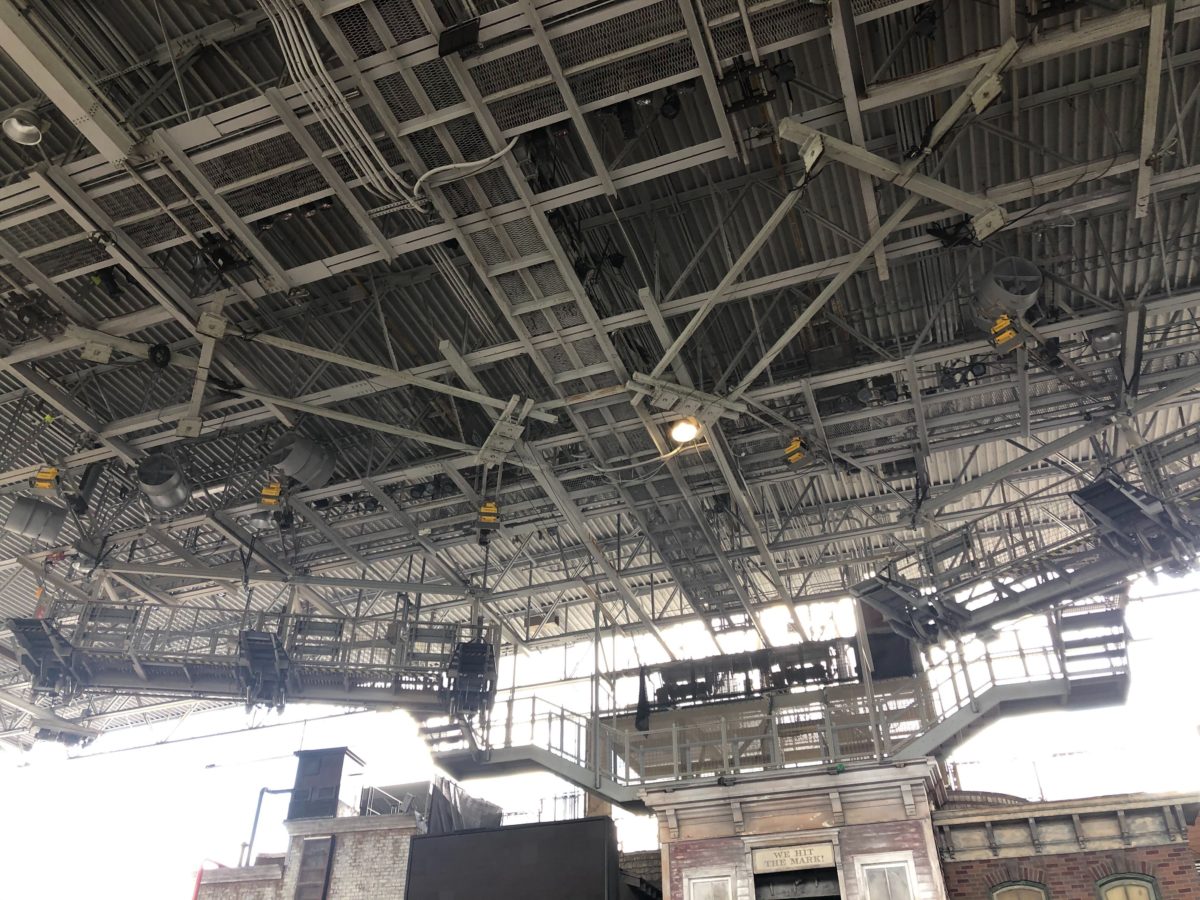 We noticed an interesting structure pop up outside of the Fear Factor Live theater recently, and today we got a chance to check out the stadium. We believe the theater could be used for Halloween Horror Nights, and there are some small changes around the rigging in the ceiling that could be a good indication the area is transforming for HHN.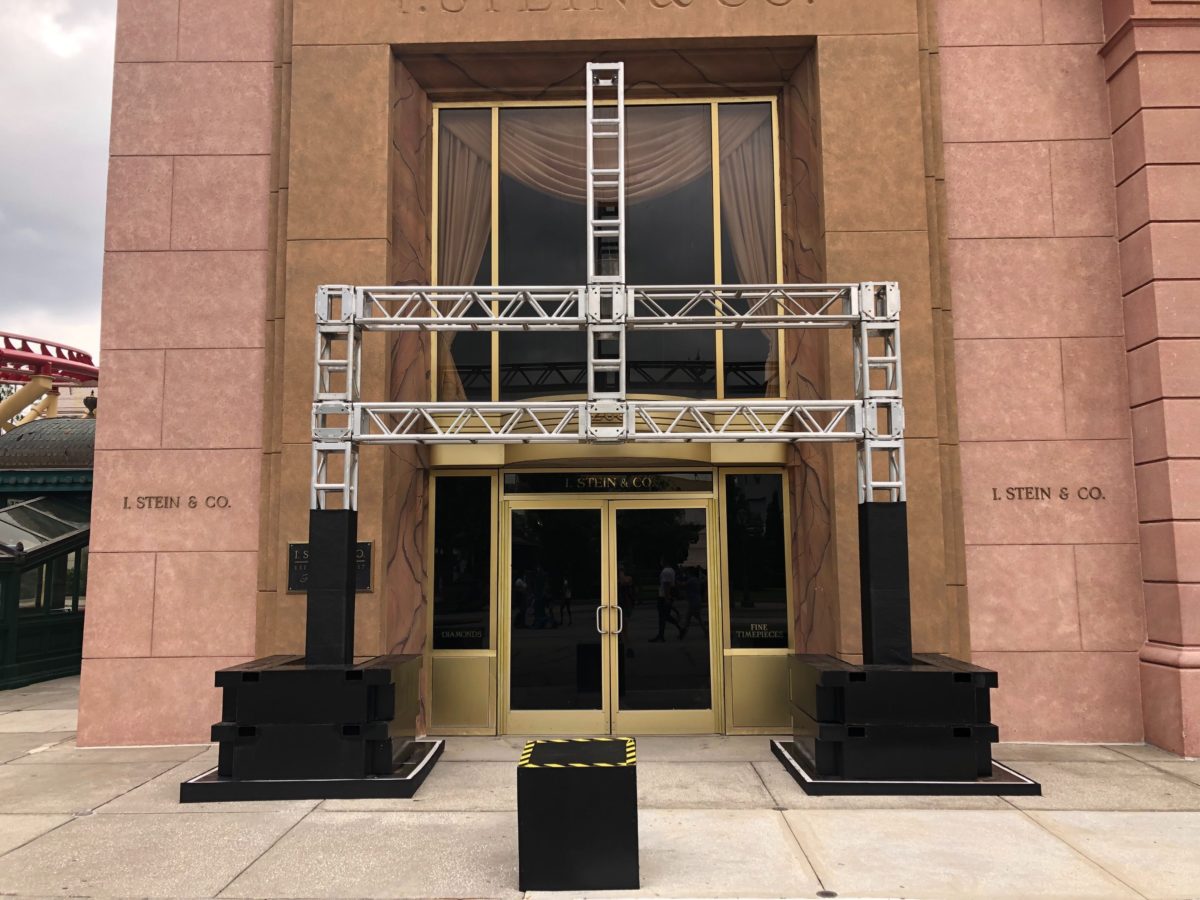 Even more Halloween Horror Nights prep work is taking place in the location of the Tribute Store. A small structure has gone up around the entrance of the building, and we might have screamed a little with excitement. Everyone here at UPNT is on the edge of their seats awaiting any and all Halloween Horror Nights announcements!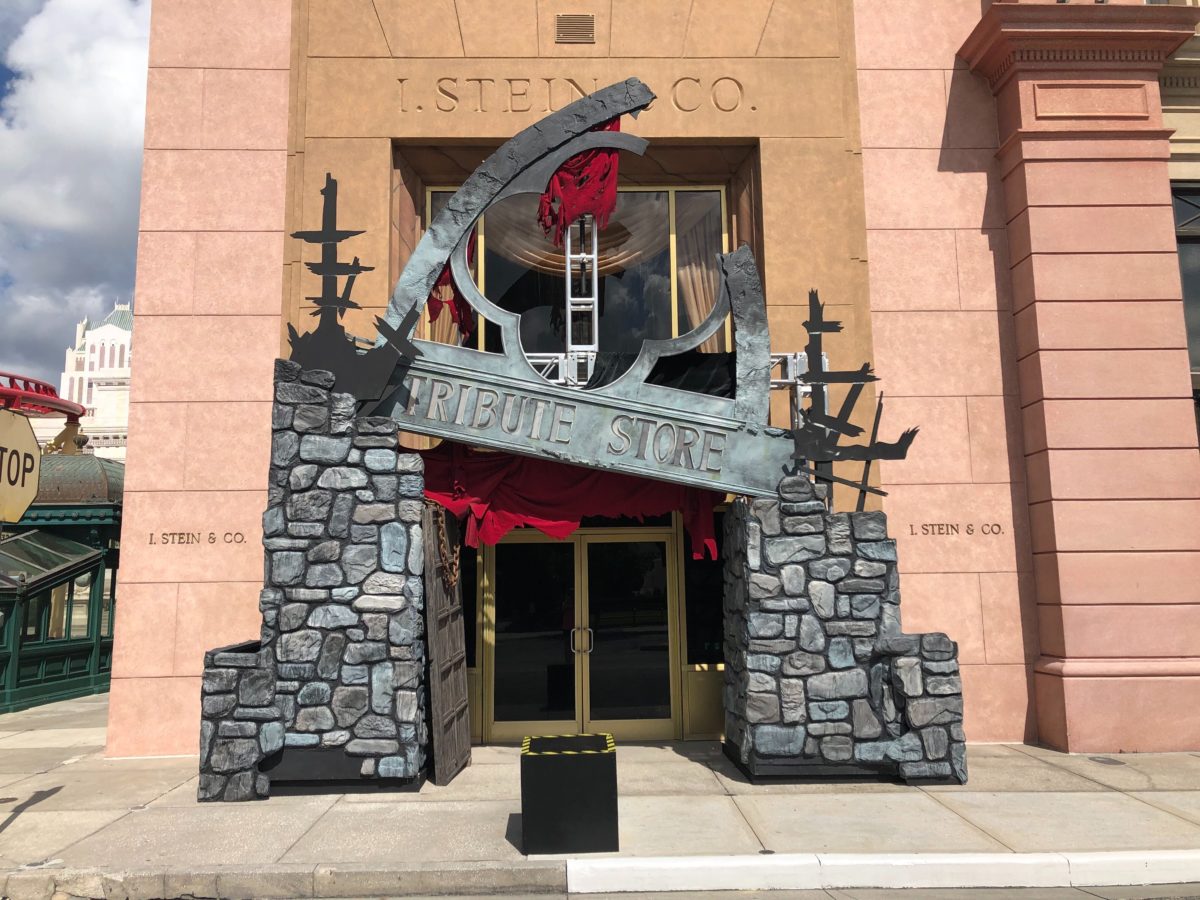 (Editor's Note: Do note that as of publishing, the Tribute Store has since received some incredibly spooky exterior theming. You can check out the full post here.)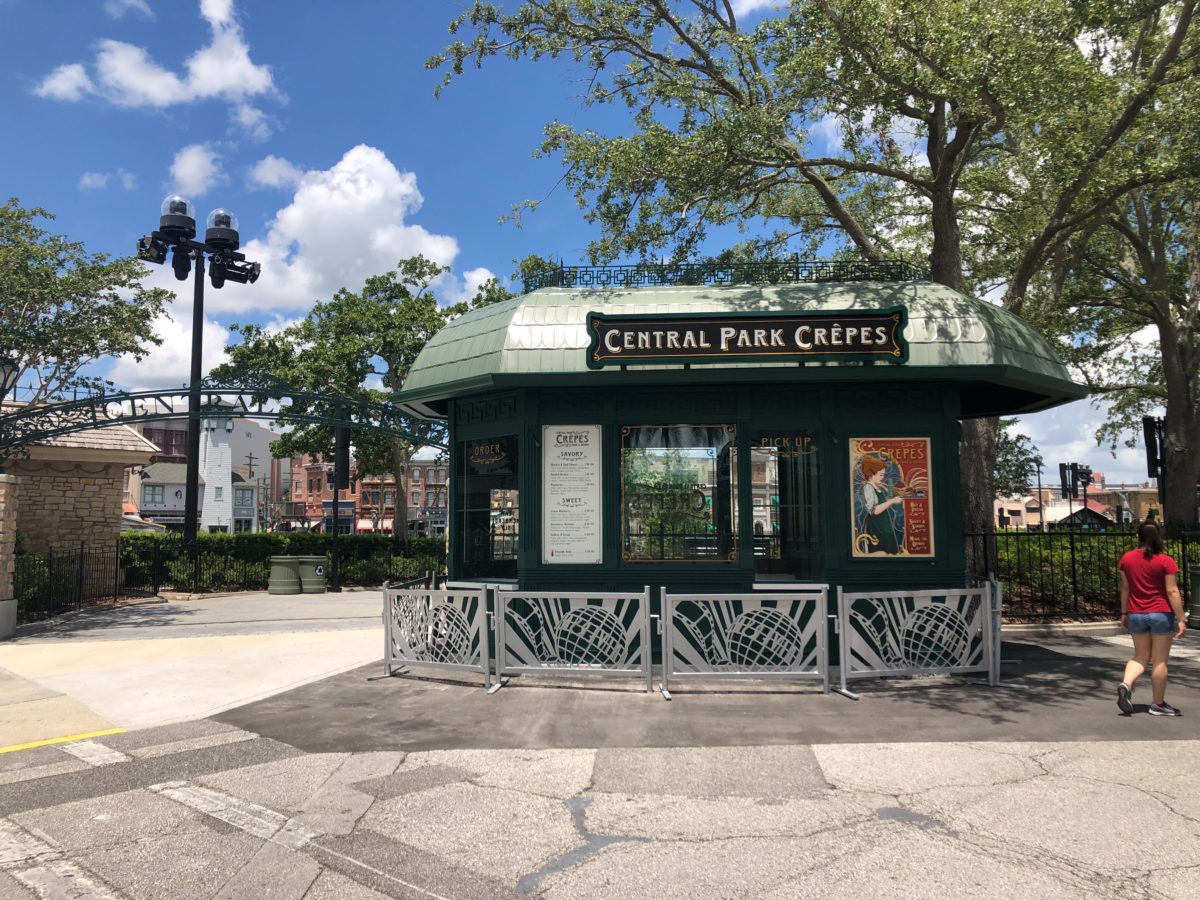 Not every new structure we've come across today is meant to scare you. If you love snacks as much as I do, you'll be equally excited at the arrival of Central Park Crêpes. They're not serving quite yet, but we got a chance to read over the menu and drool a little bit. We'll be excited to try all the sweet and savory crêpes when this new location opens.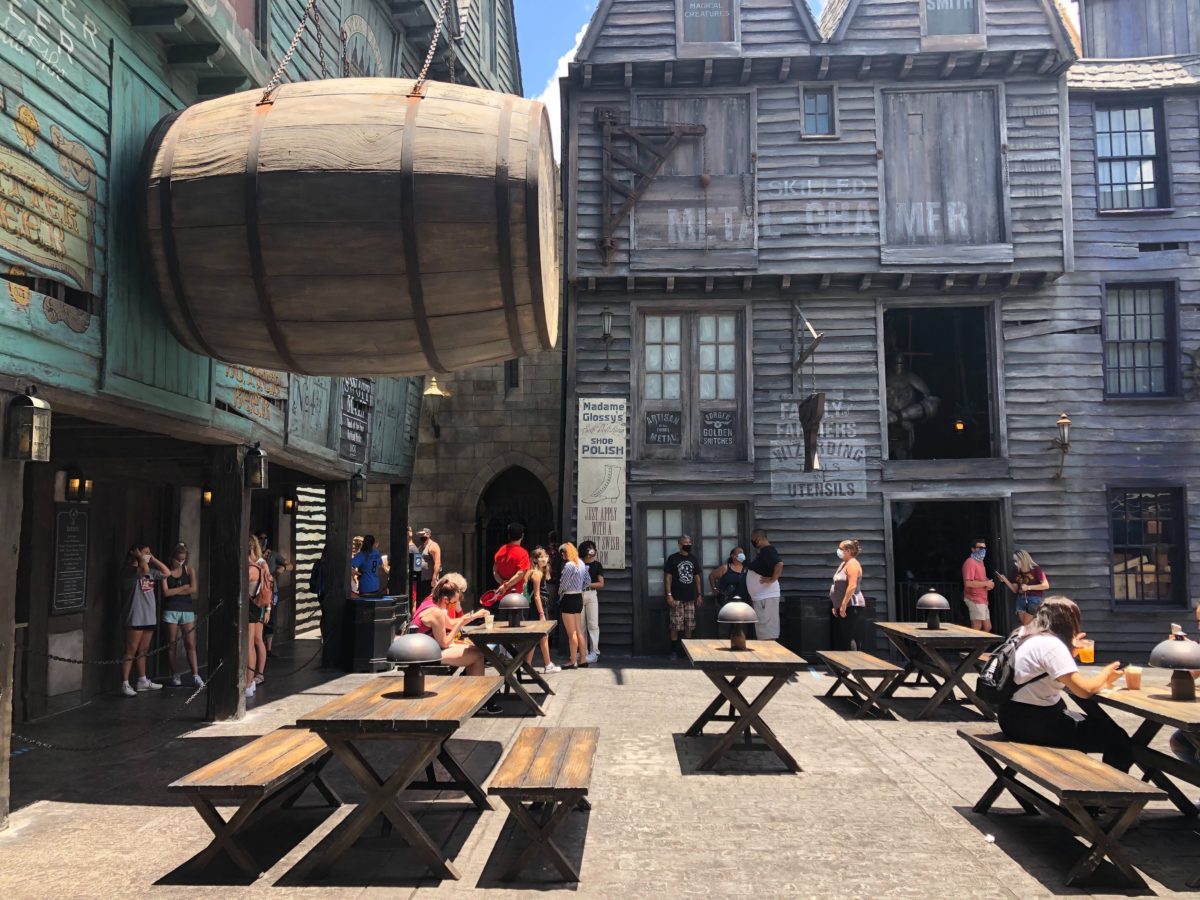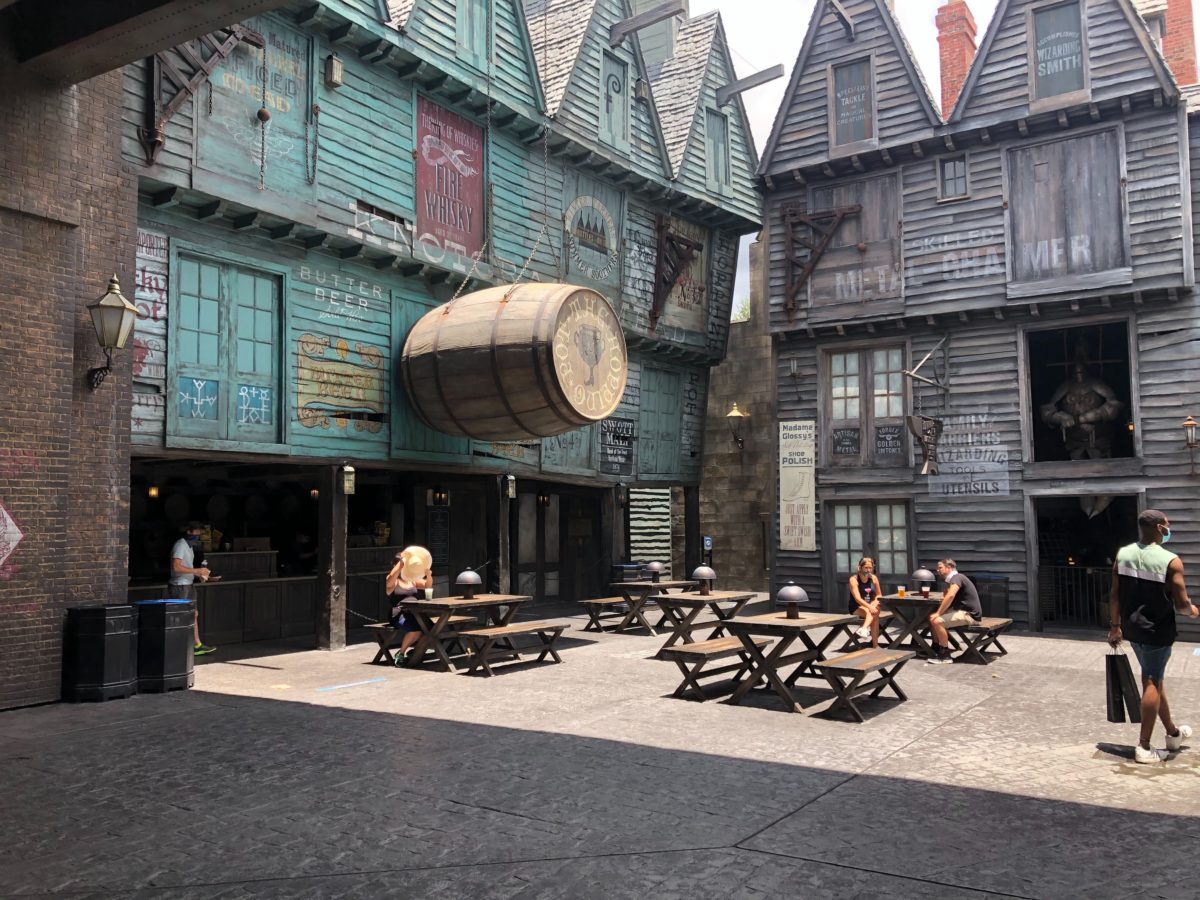 It's a busy weekend in the park, but the queues seem to be moving pretty quickly. One moment the Hopping Pot had a crazy line, and the next thing you know, it's empty. That's magic right there.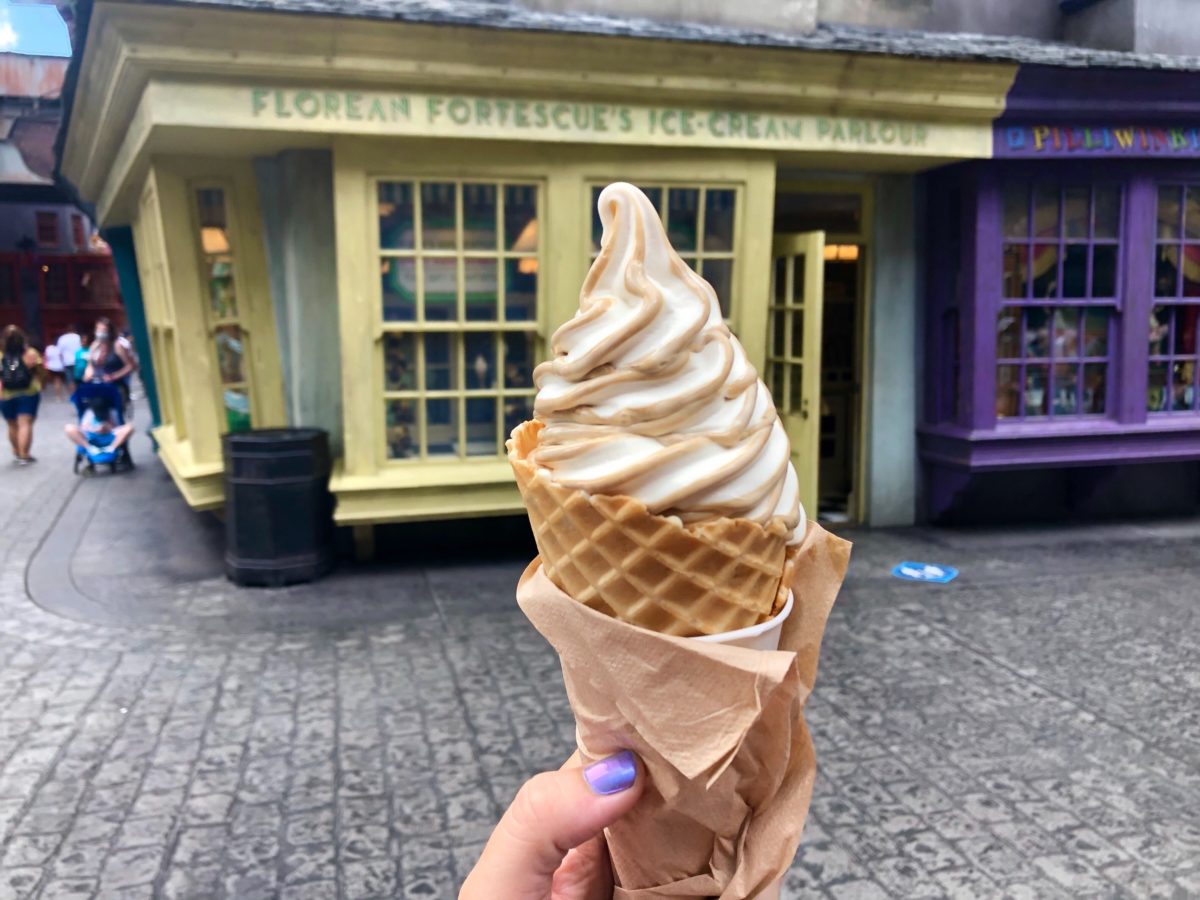 We decided to grab some Butterbeer ice cream from Florean Fortescue's Ice Cream Parlour to cool off.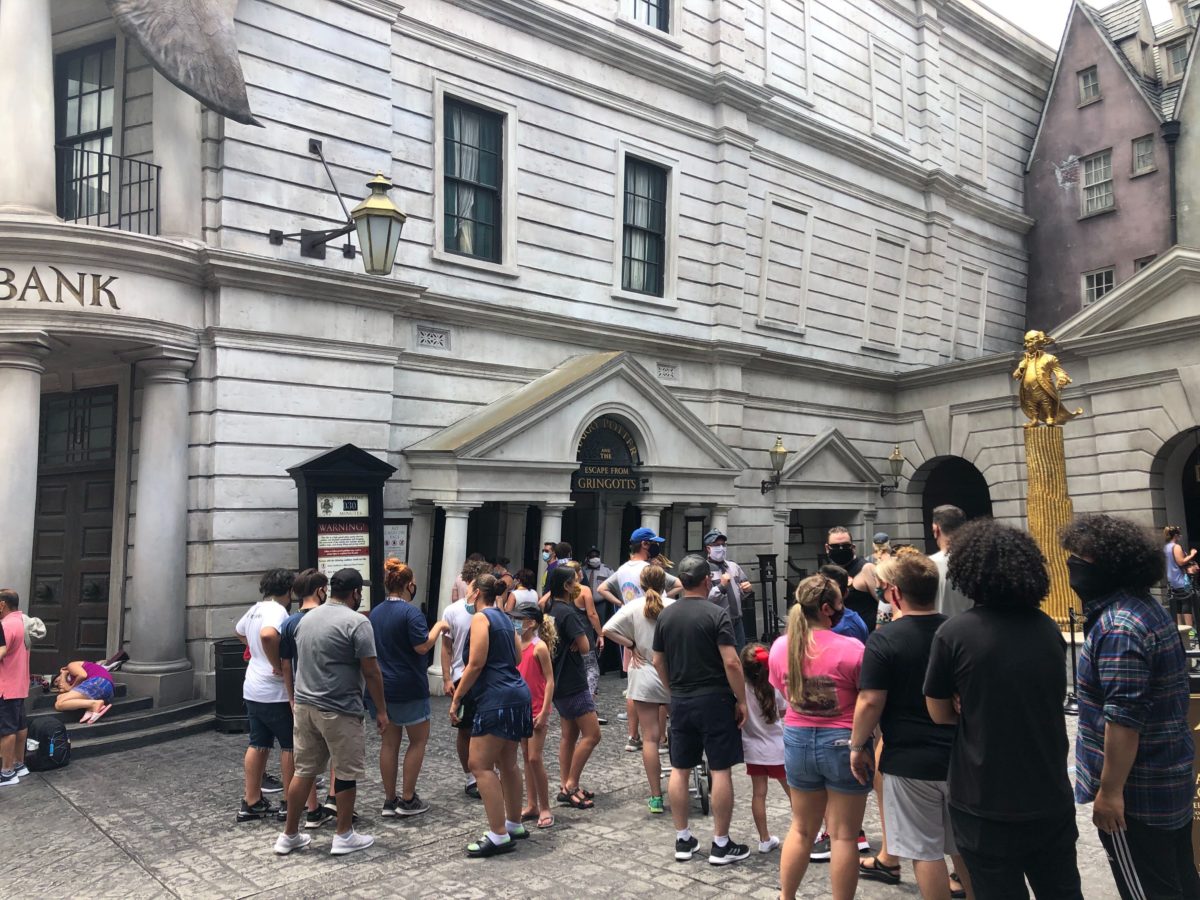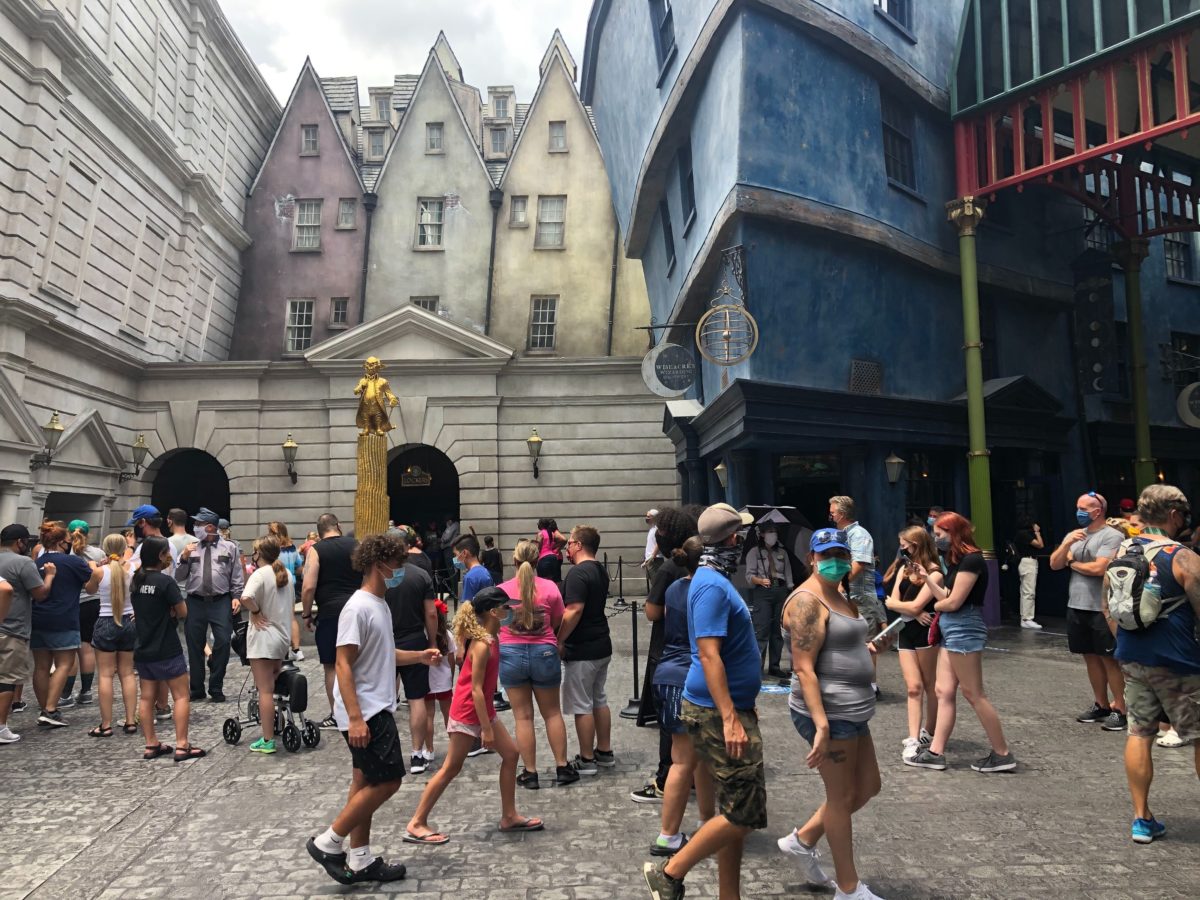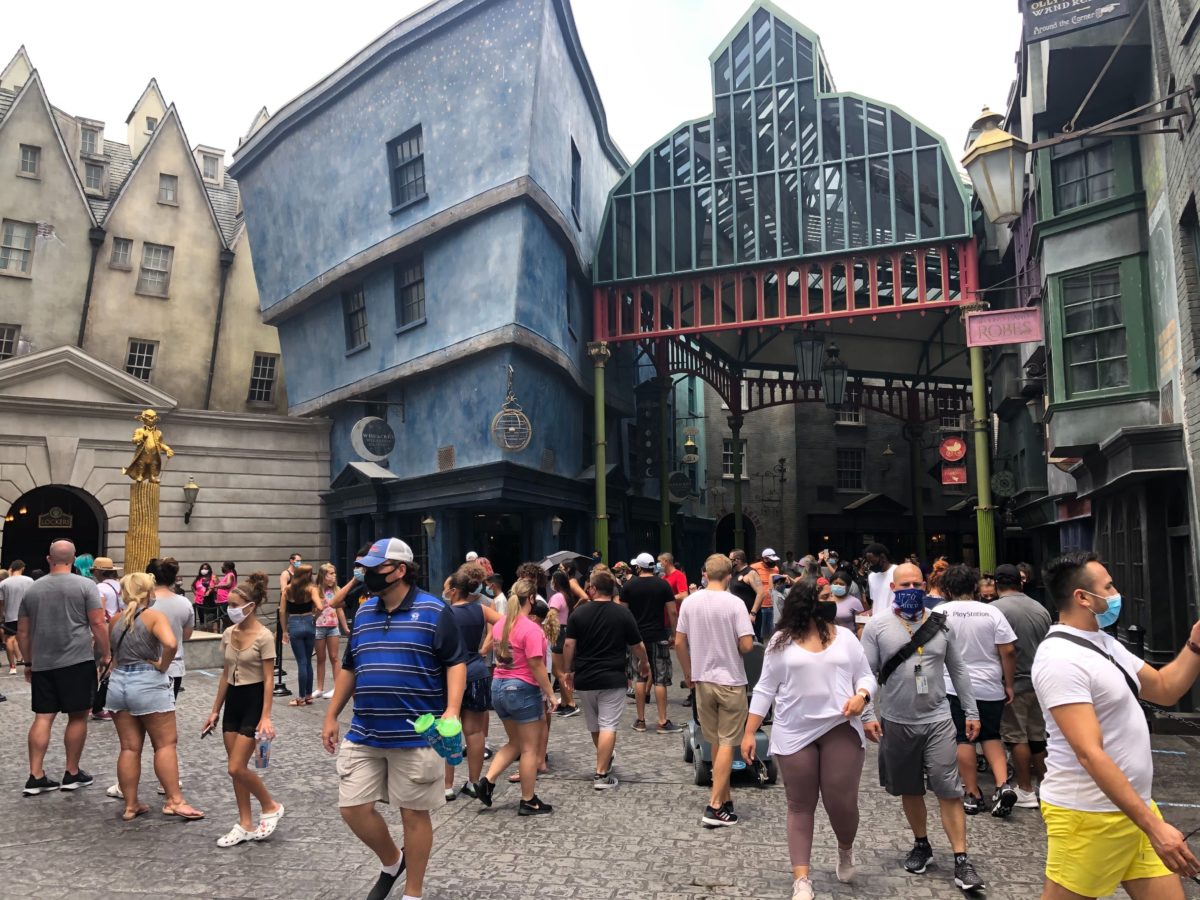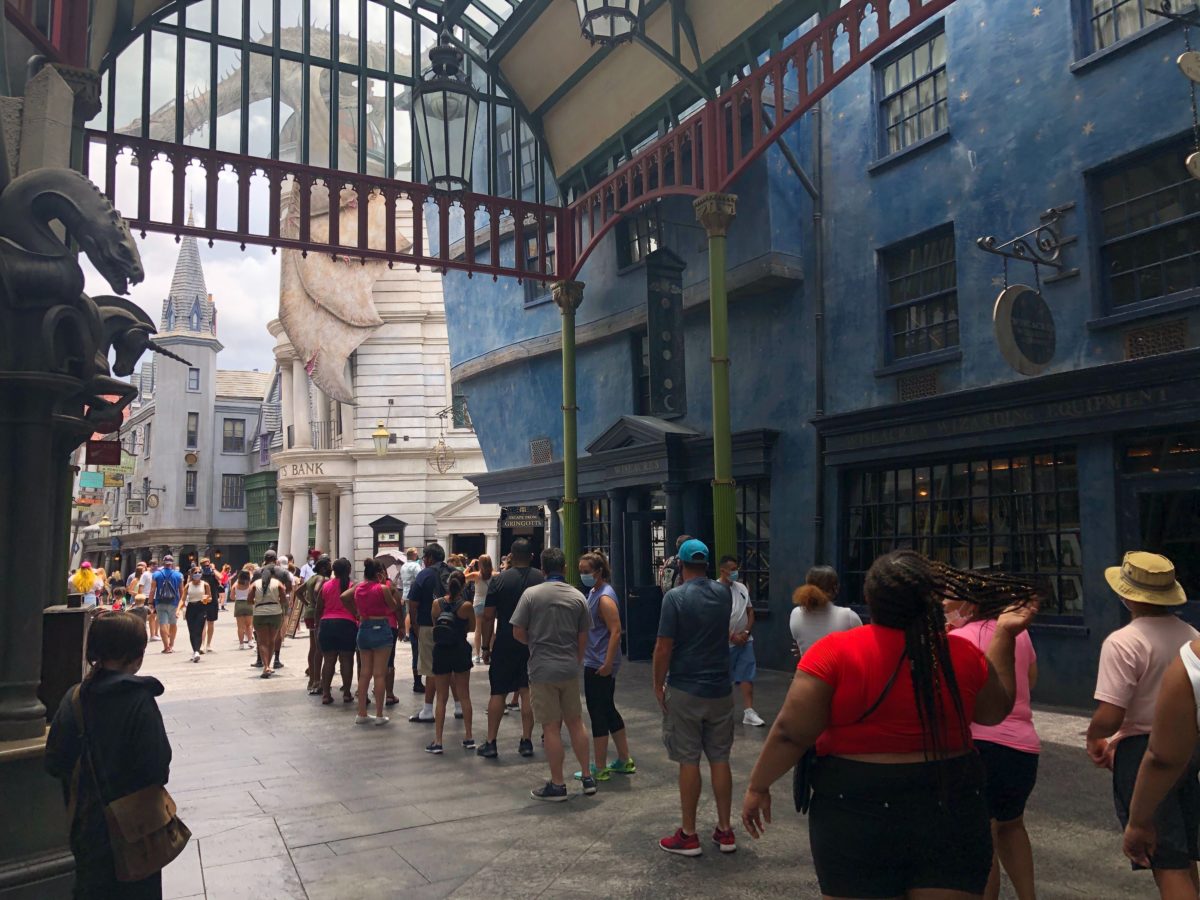 Harry Potter and the Escape from Gringotts had an unusually long line today that crept out into Diagon Alley. The posted wait time was 30 minutes, but there was a lot of crowding around the entrance. It seems like everyone had the same idea to get in line for an indoor attraction before the afternoon rain.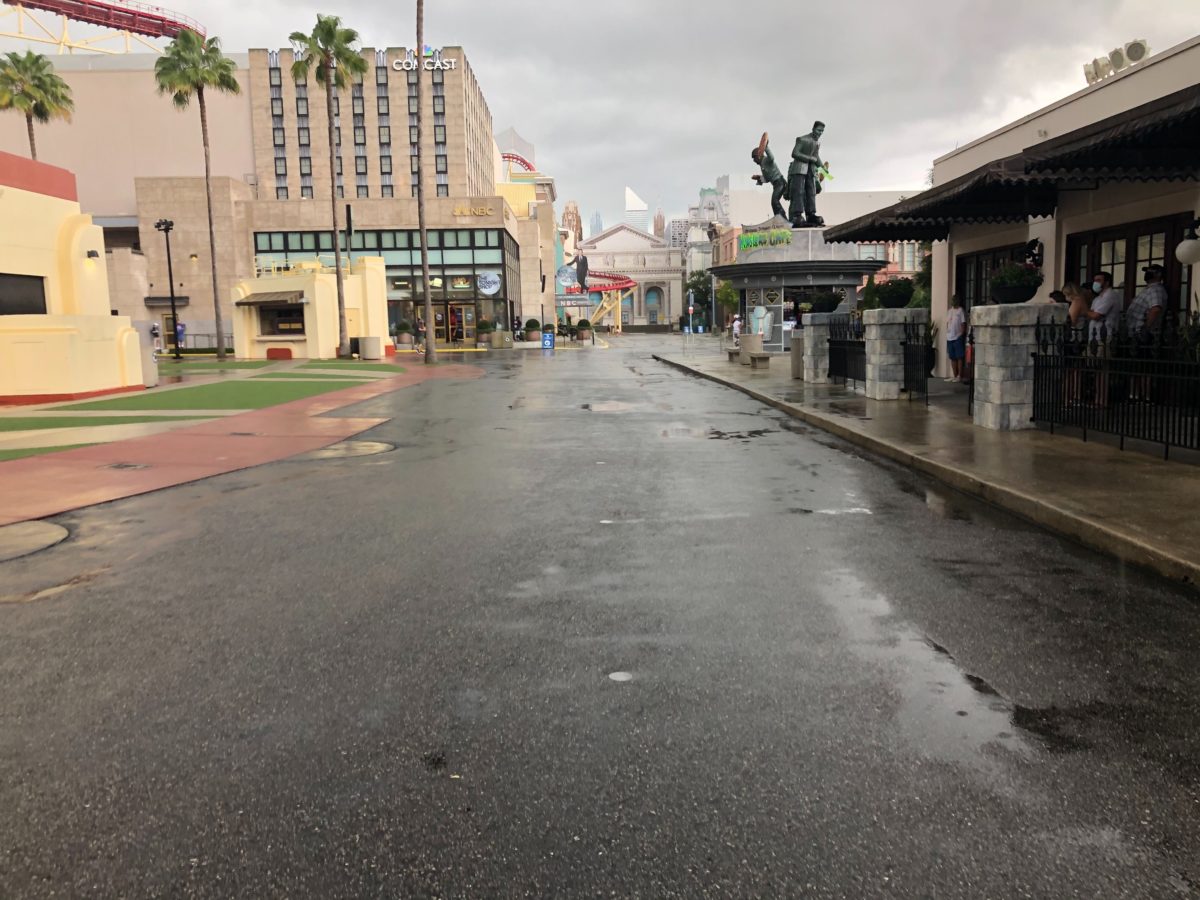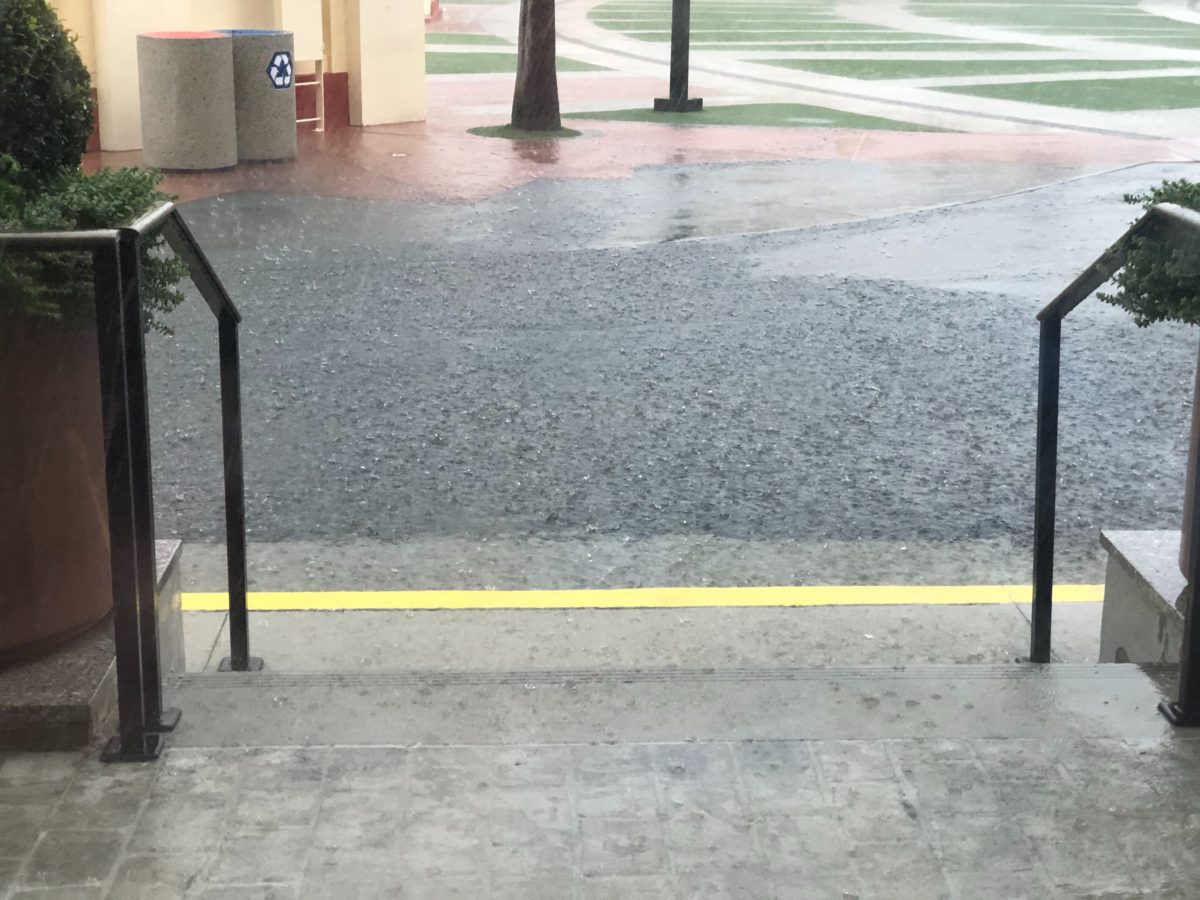 Typical Florida summer storms rolled in quickly, causing people to scatter and empty the streets.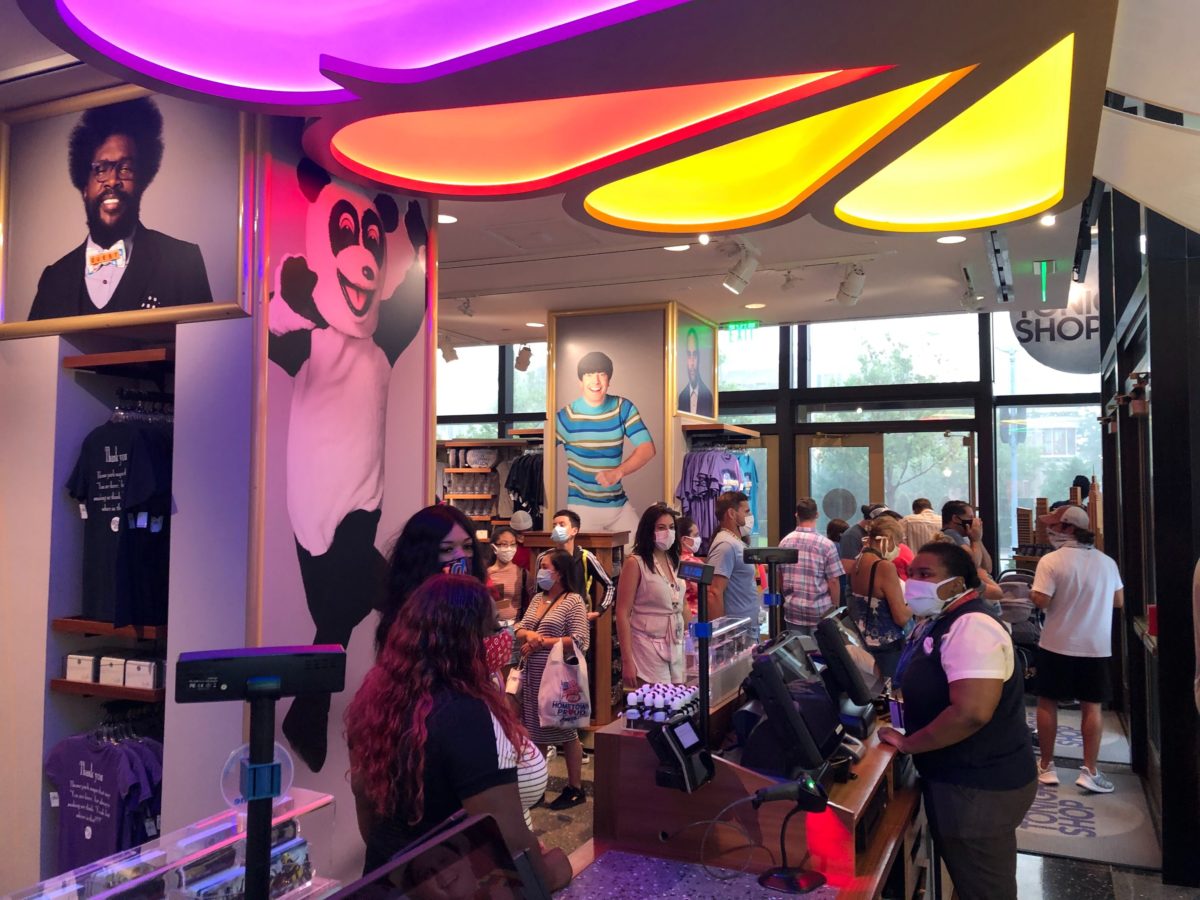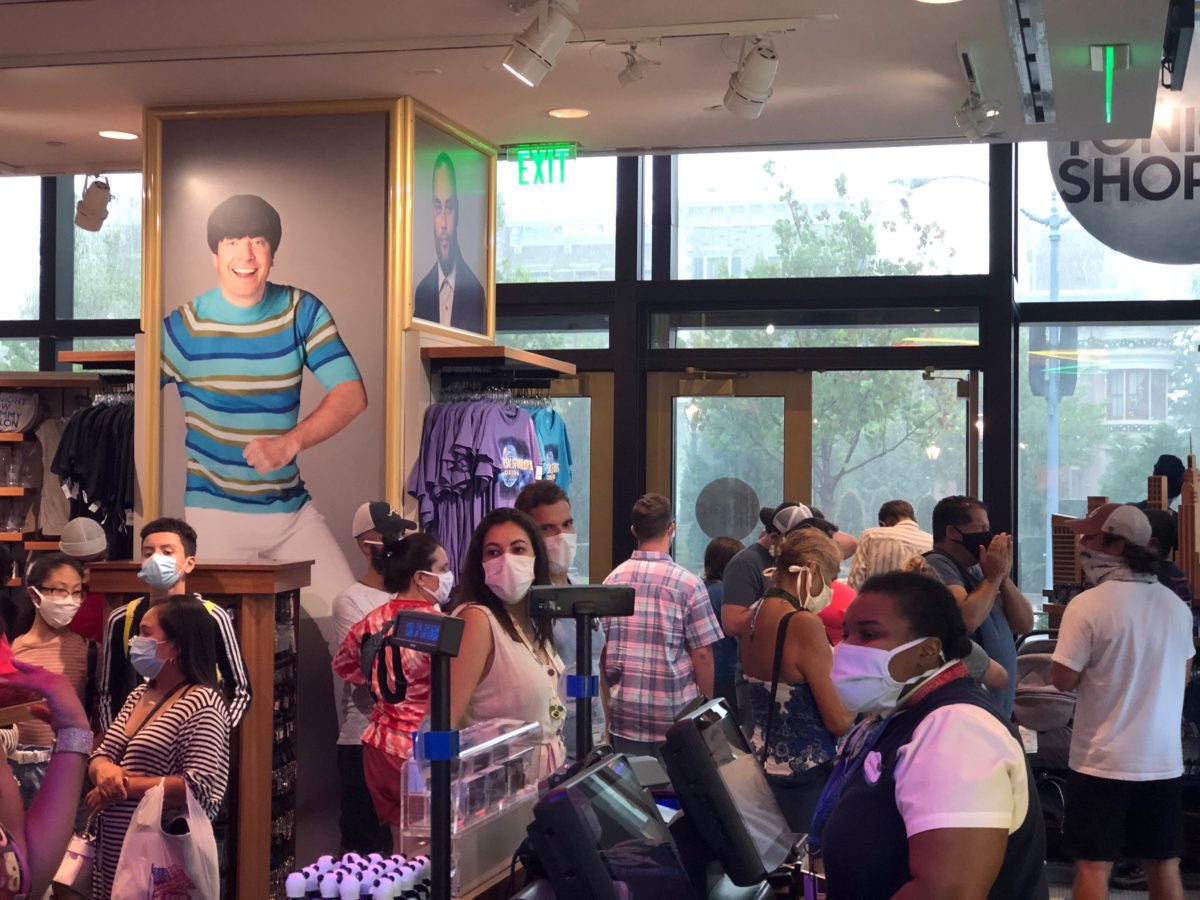 While people were seeking shelter (including myself), small stores began to get overcrowded, including The Tonight Shop. We would like to mention that the team did a fantastic job of addressing this issue immediately. Team Members and management were actively reminding guests to social distance, and helping move people away from each other in the store.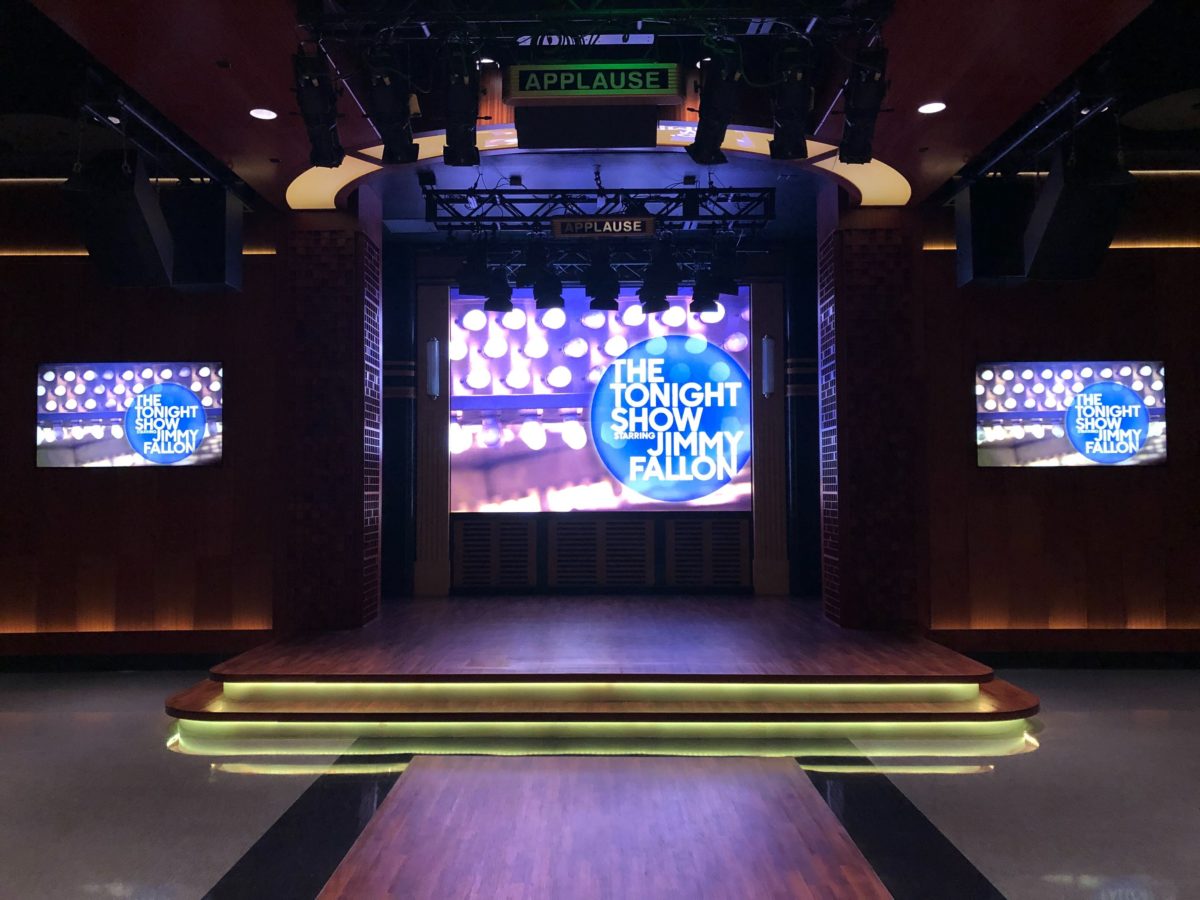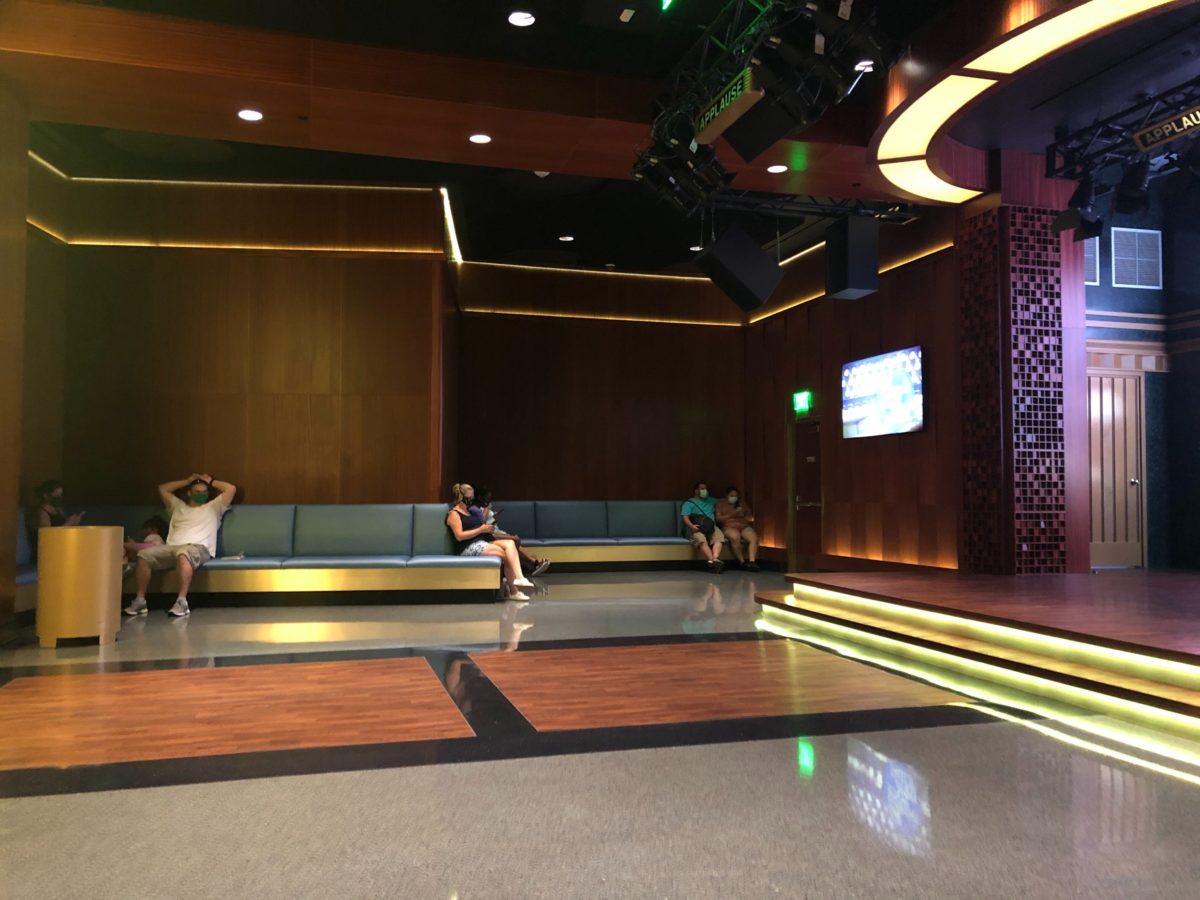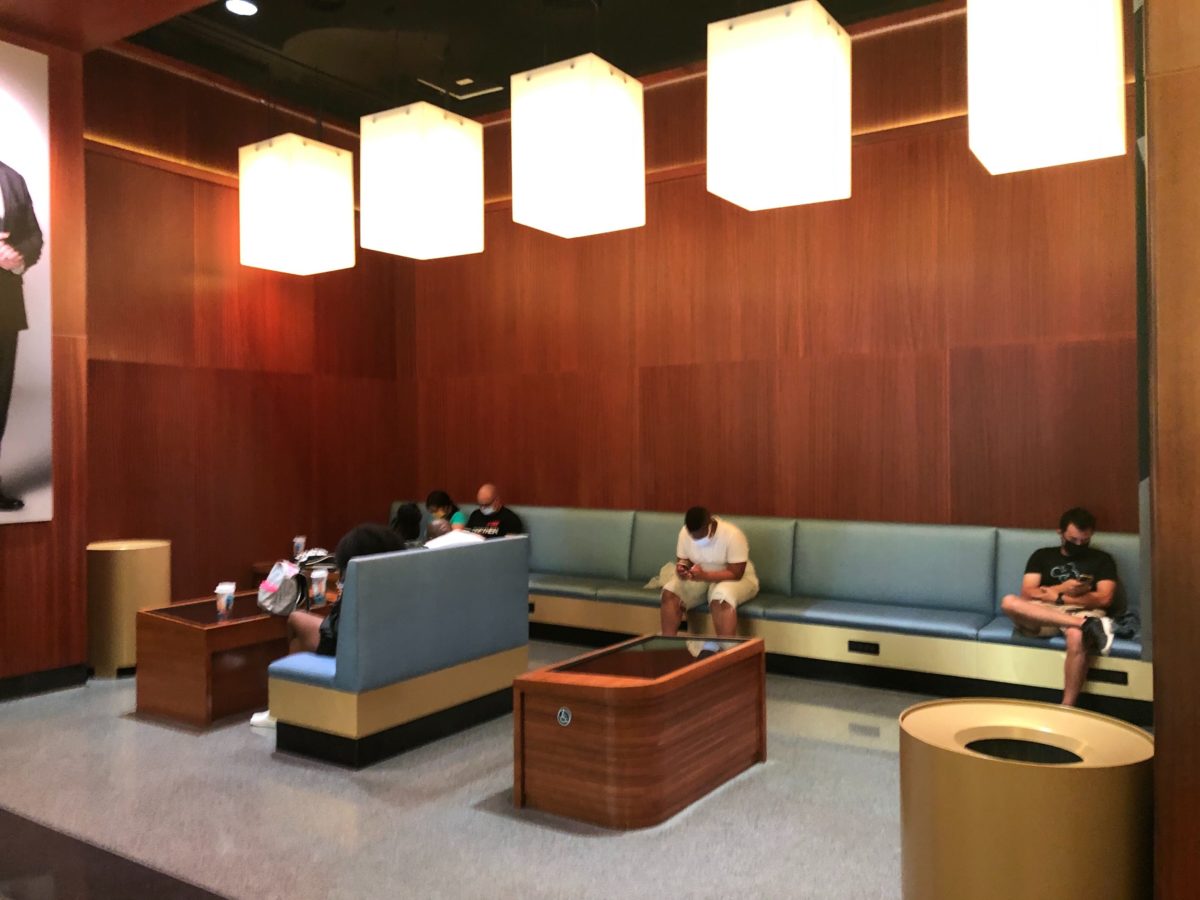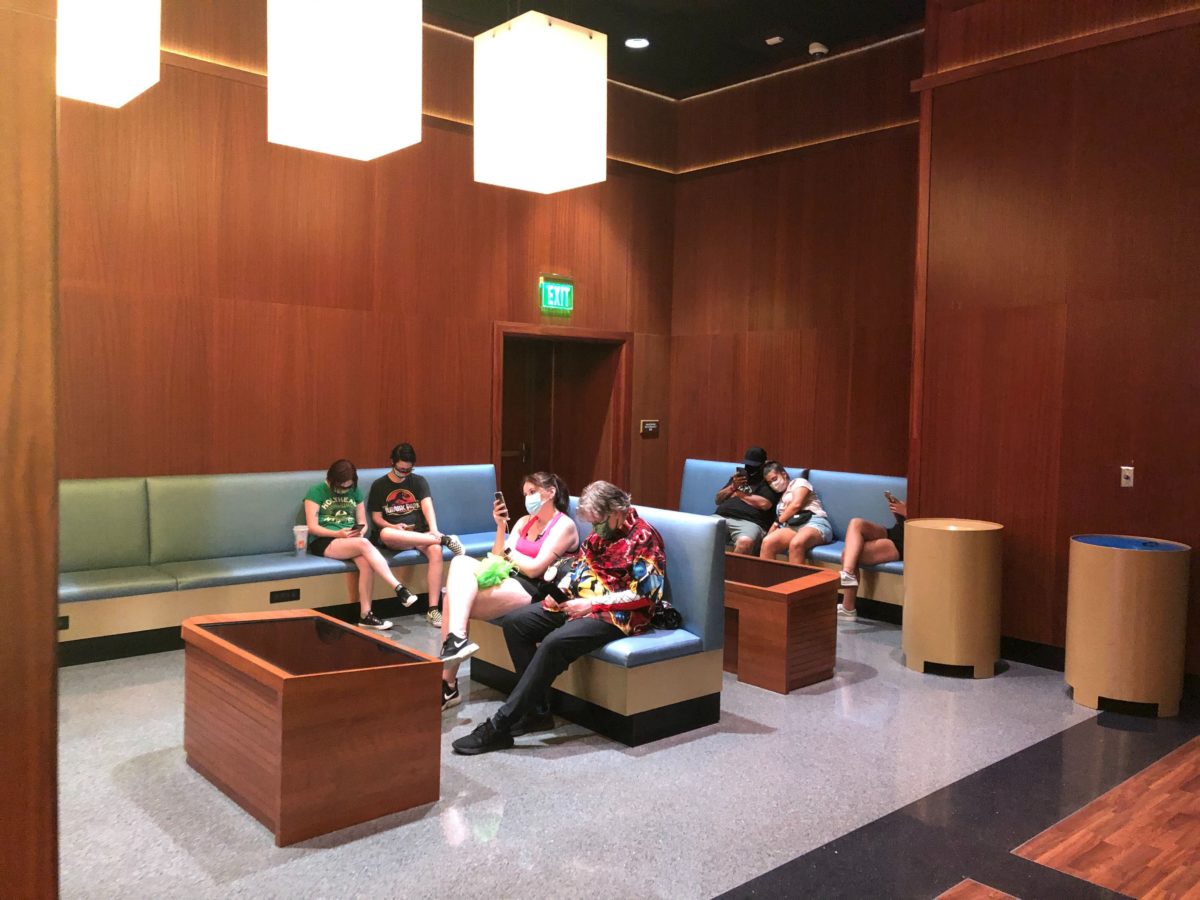 A few moments later, they announced that people could go upstairs and hang out on the couches or ride the attraction as they waited out the storm. People took advantage of this and managed to stay dry and safely distanced from other parties while the storm passed.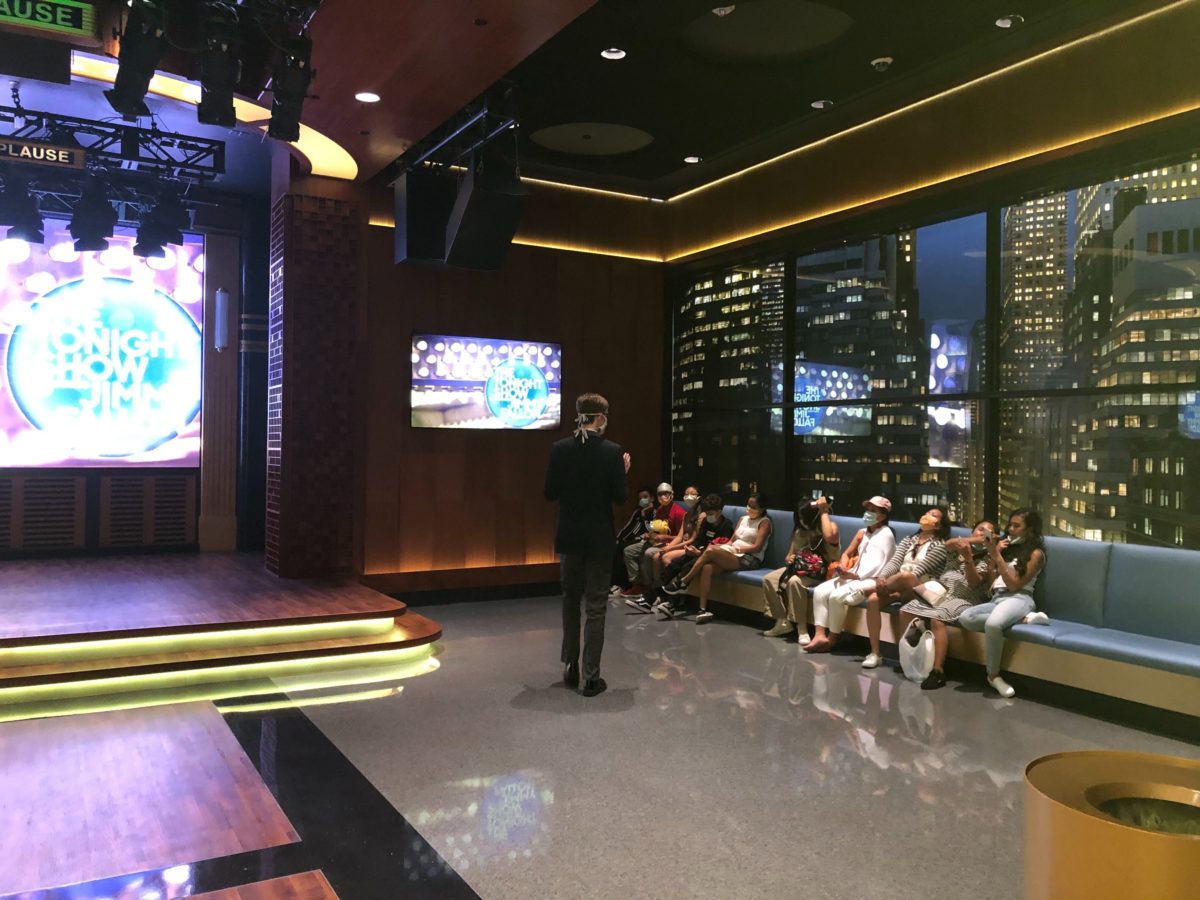 Upstairs, everyone was doing a nice job spreading out and social distancing. The Team Members were very helpful in assisting guests during this time, too. Nice work, Jimmy Fallon team!
Over at Islands of Adventure, the motorbike has returned near Chillin' Charlie's Lemon Slush stand. It disappeared briefly after the reopening but has made a triumphant return to add to the wonderfully themed entrance of the park.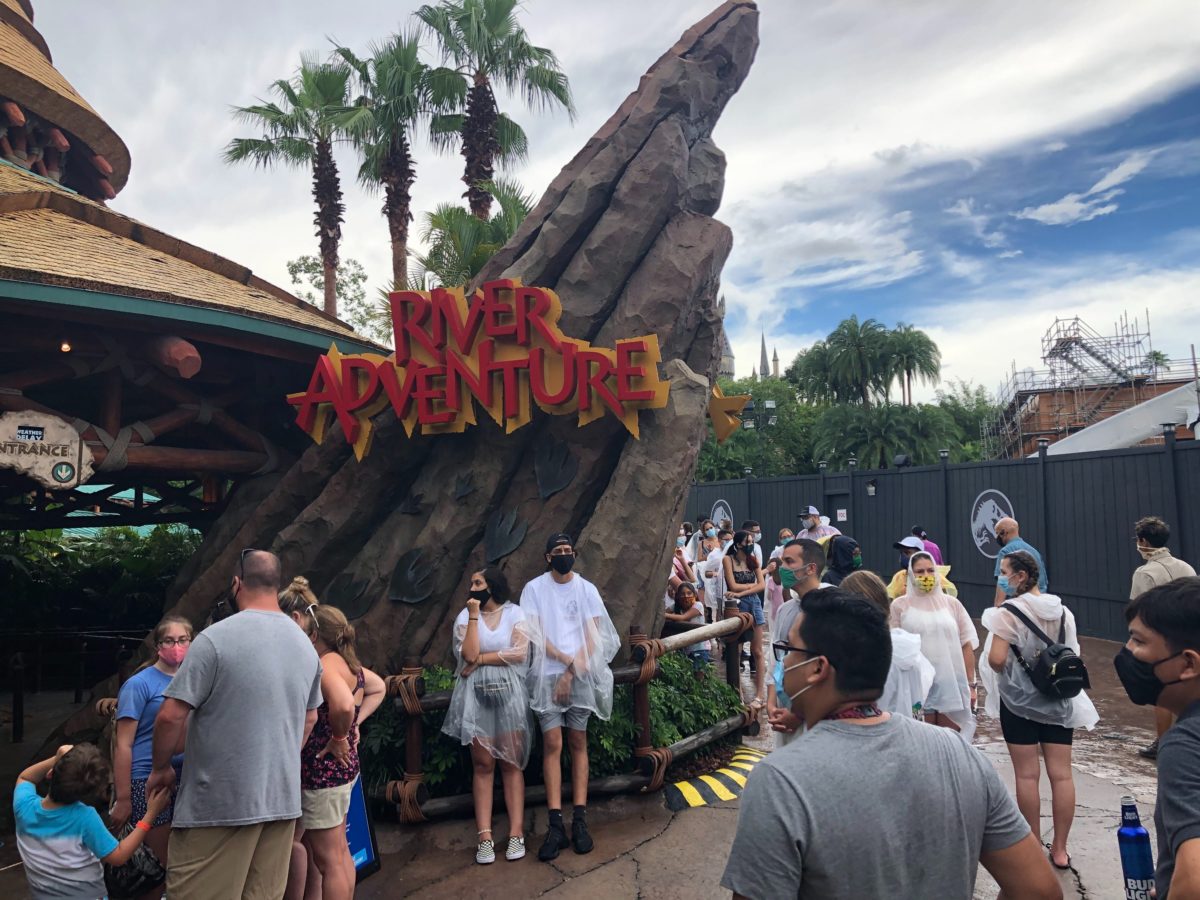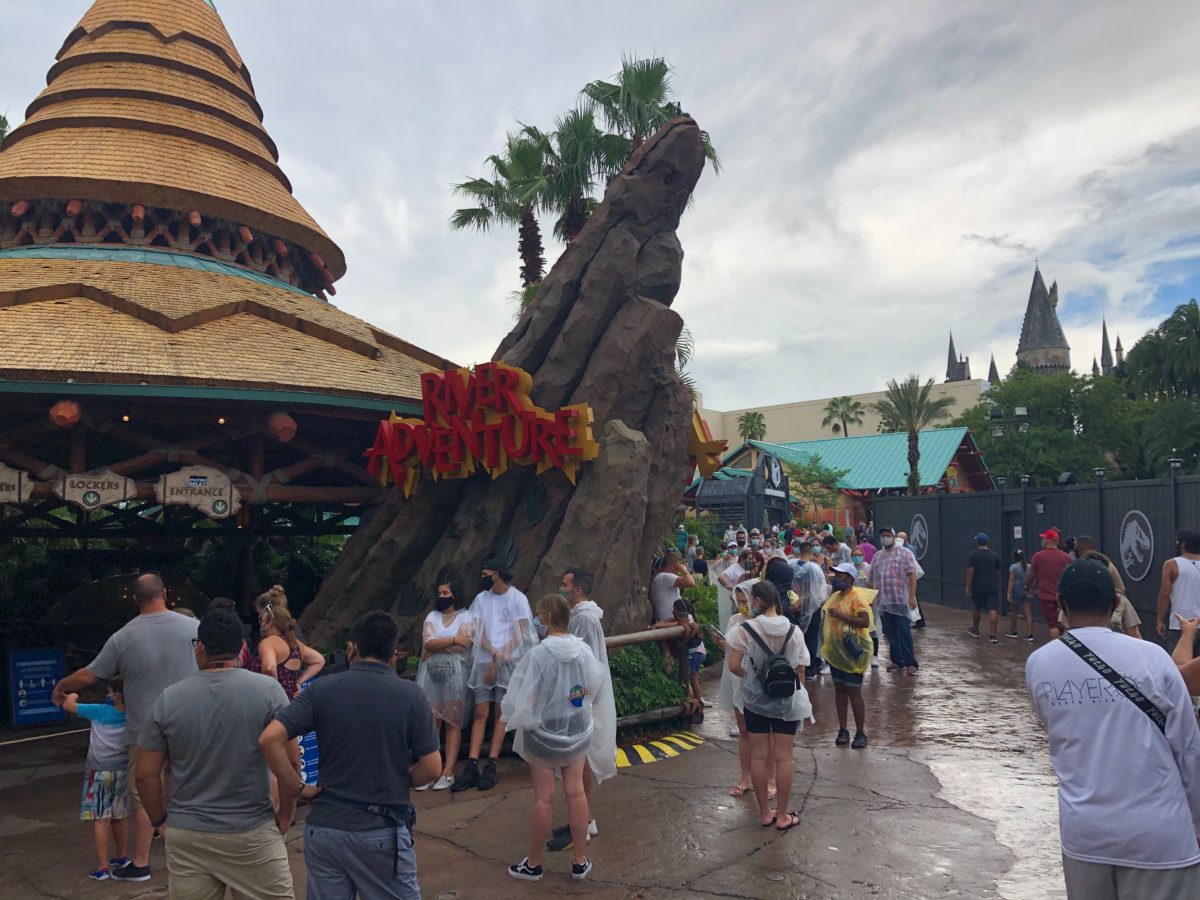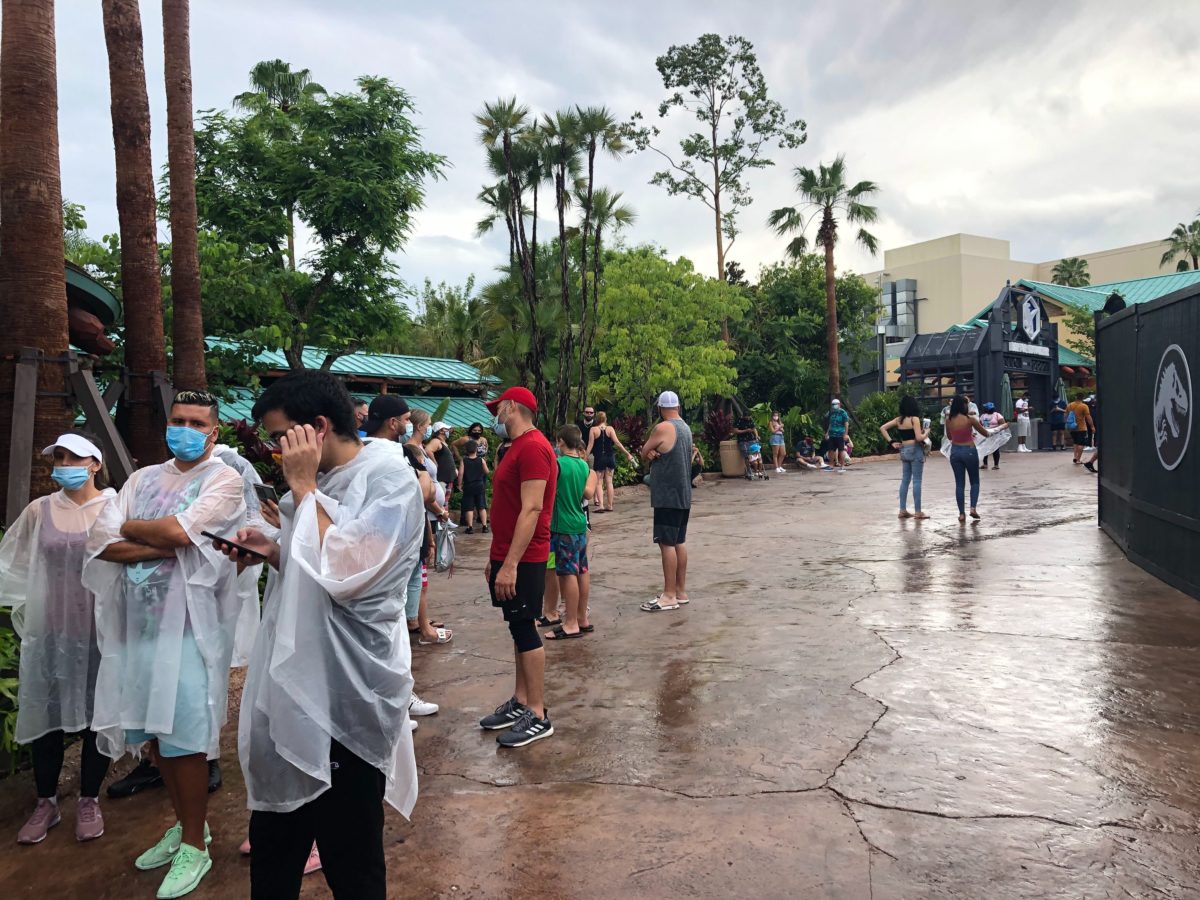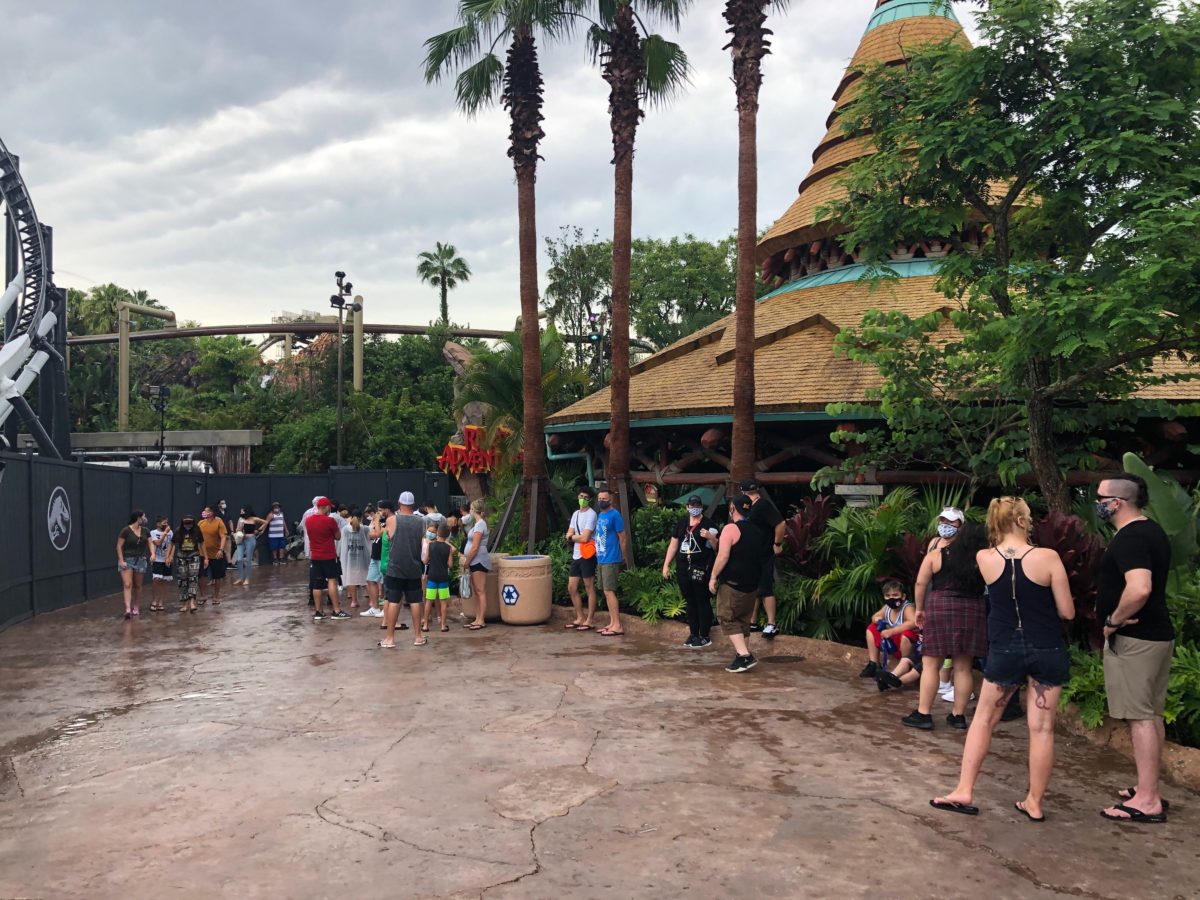 As the storms began to pass, many guests chose to form a line outside of the queue to be among the first to ride when the attraction reopens. Jurassic Park River Adventure is a good choice when you've already got a poncho.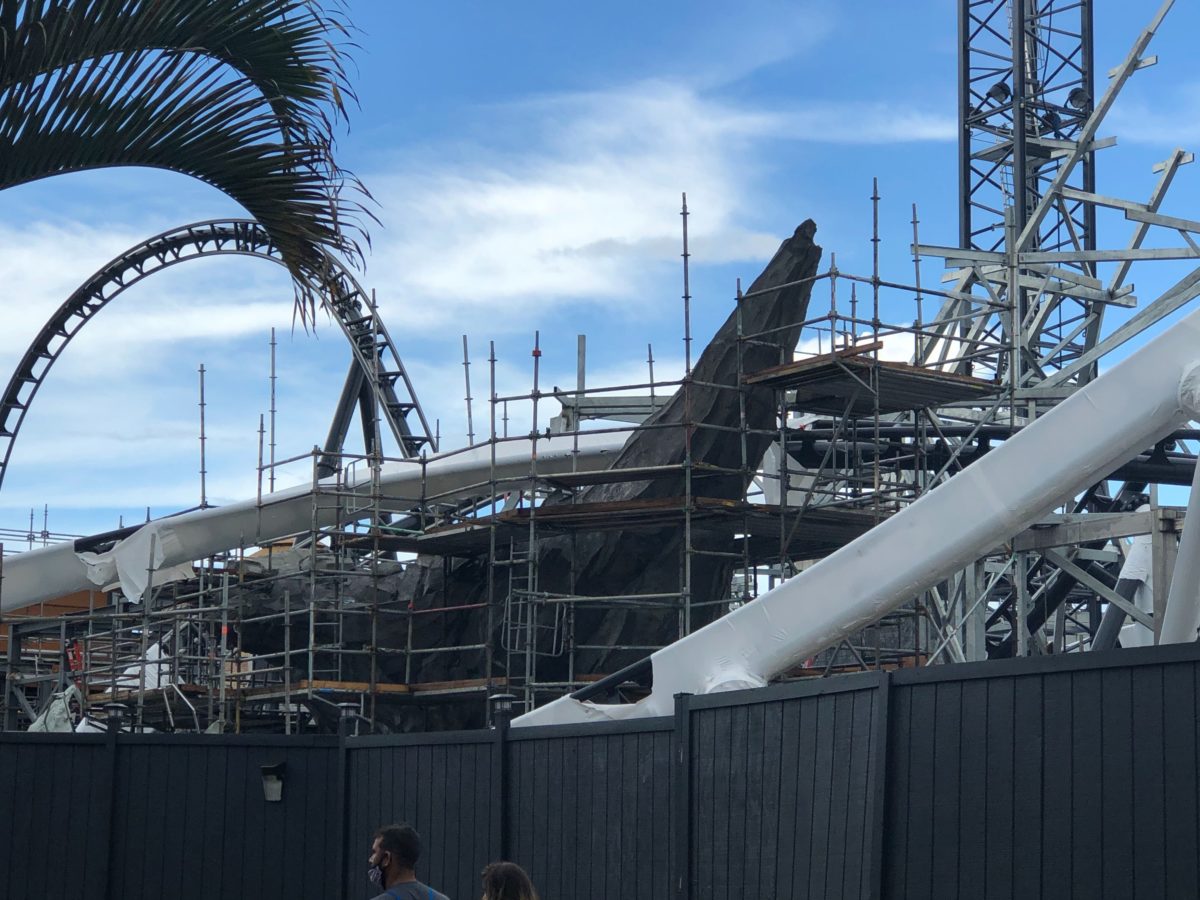 We've got another update on the coaster construction in Jurassic Park, so be sure to check it out!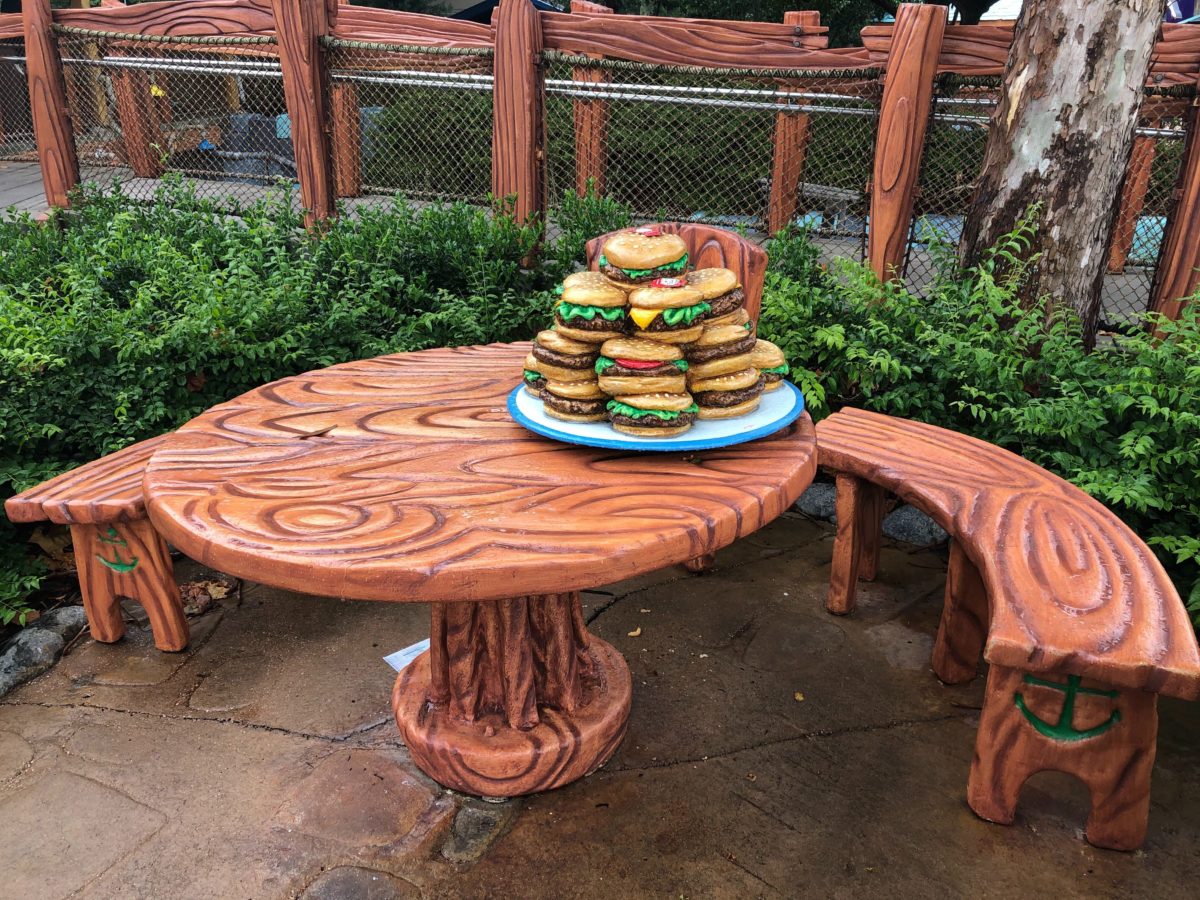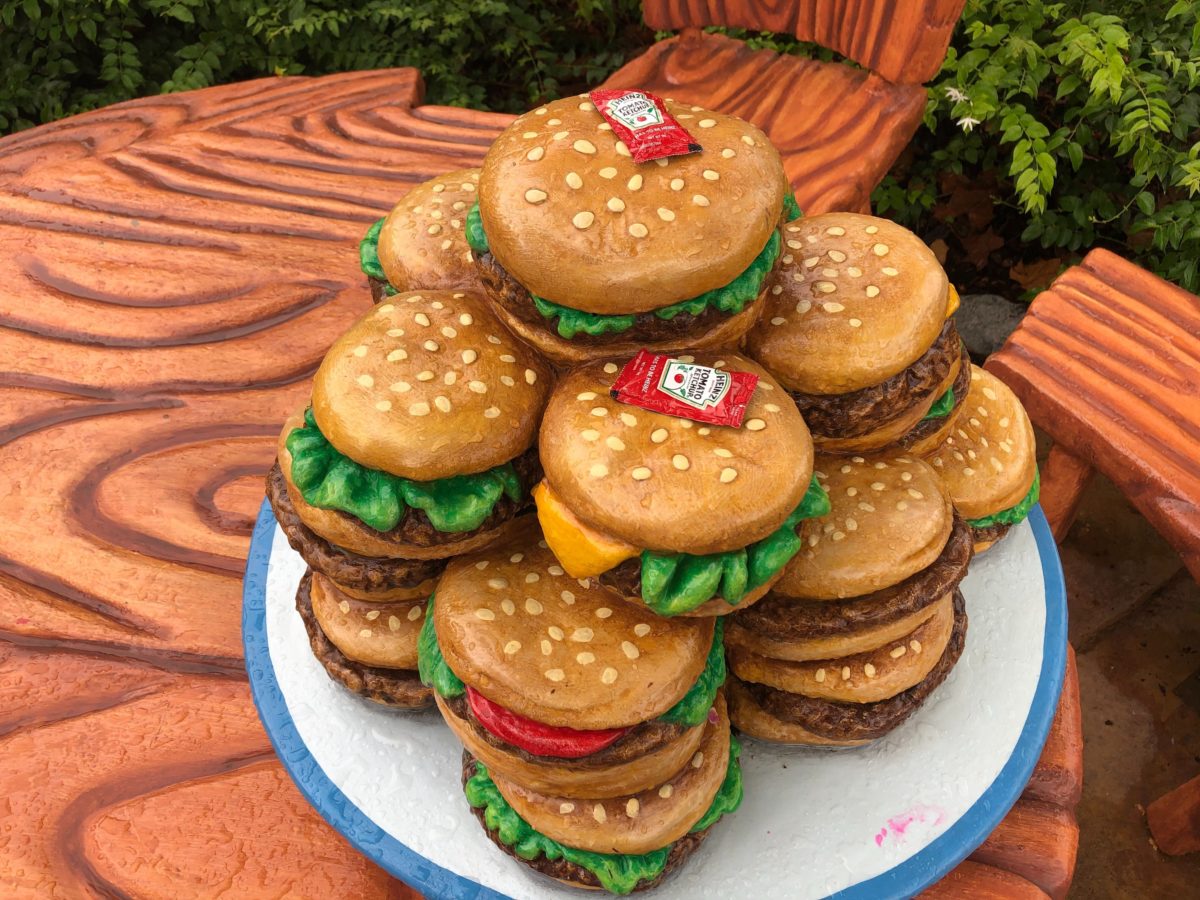 That's all for today. It's time to grab a snack, and luckily someone has left us an entire plate of cheeseburgers and even a couple of packets of Heinz ketchup! Be sure to keep following Universal Parks News Today for all the latest updates!