Something spooky this way comes, as theming has been installed onto the structure that'd previously been set up outside of the upcoming Halloween Horror Nights Tribute Store at Universal Studios Florida.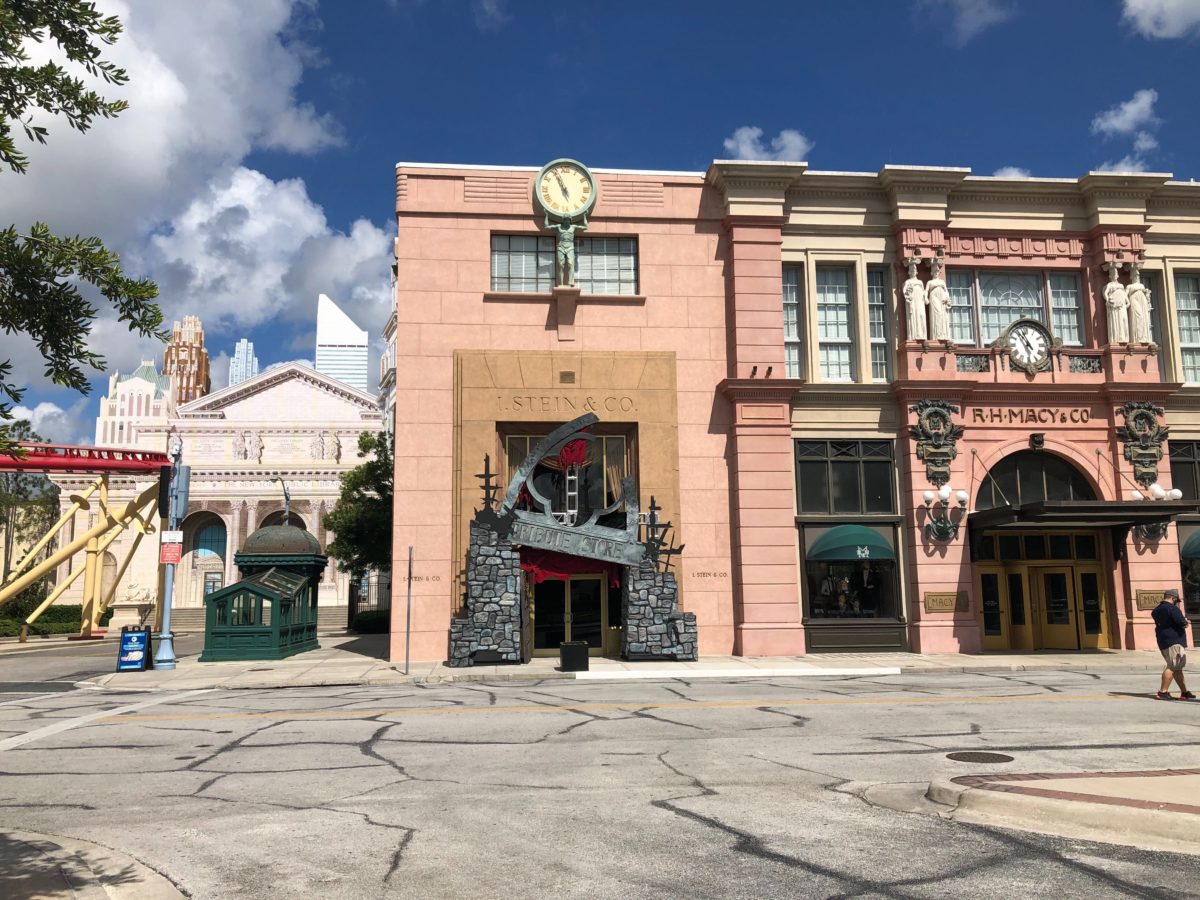 Outside of the location, a dilapidated cemetery-style archway has been installed at the Tribute Store's doorway.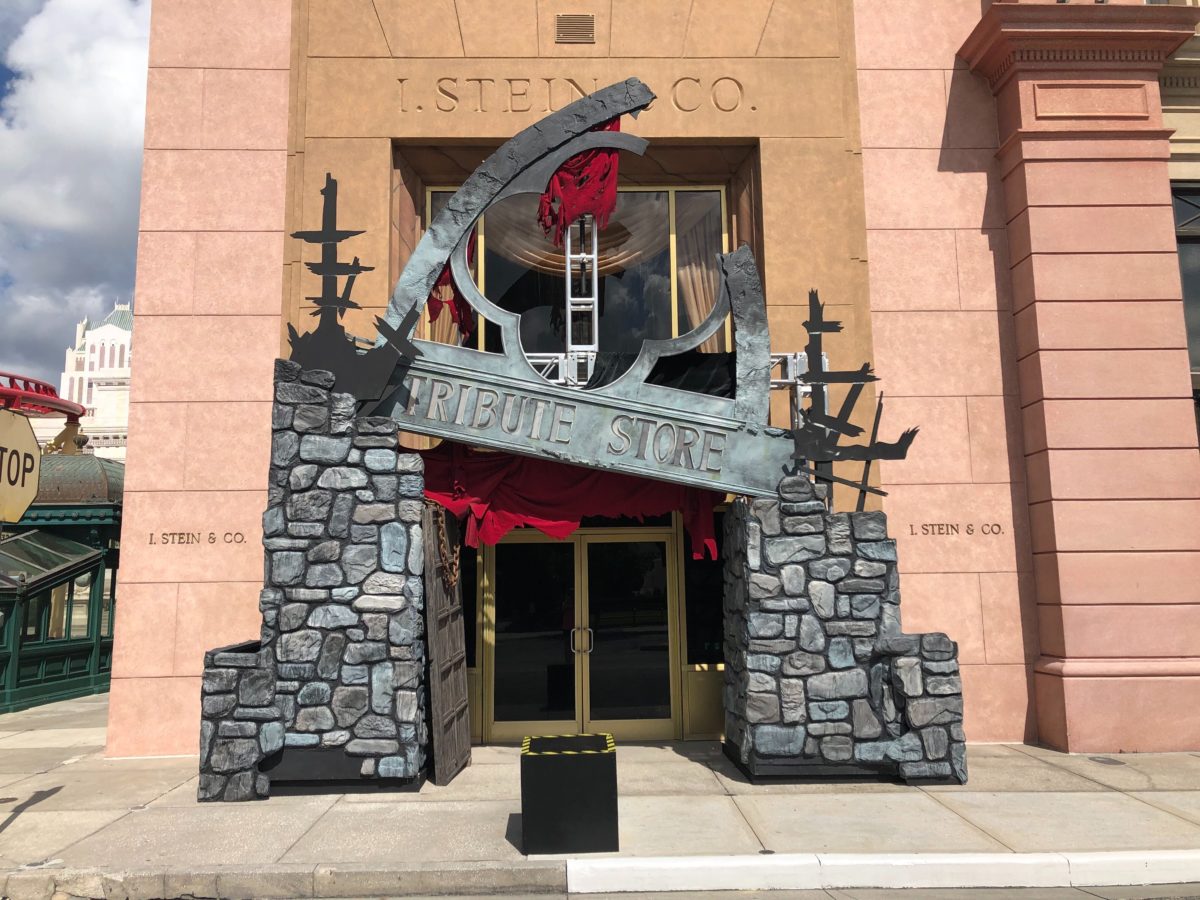 Between the cobblestone accents and font, it almost seems like a callback to the Beetlejuice Graveyard Revue. Beetlejuice is, of course, one of the rumored houses or scare zones for Halloween Horror Nights 30. However, no themes for houses or scare zones have been officially announced by Universal Orlando Resort.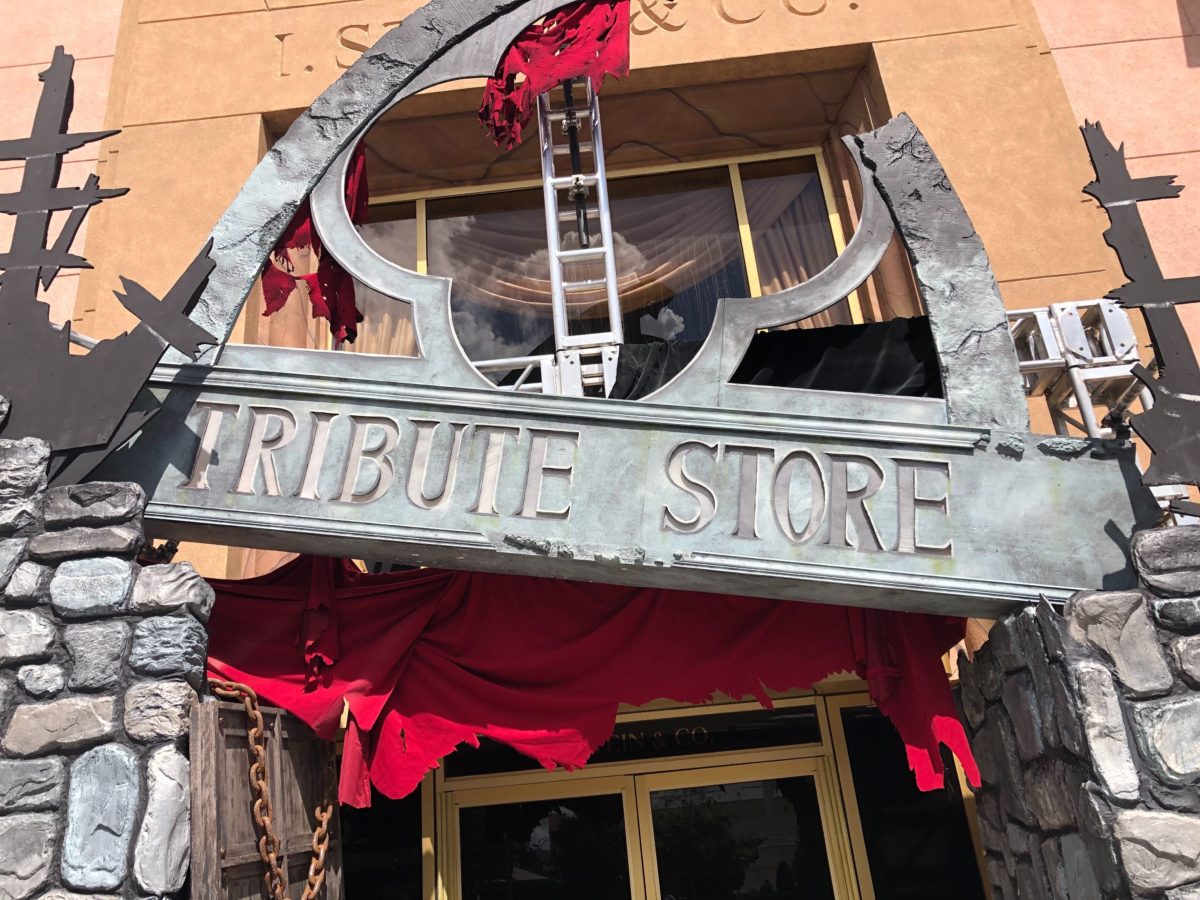 Here's a closer look at the facade, which includes ripped-up red fabric draped over the archway, plus heavy wooden doors with chains hanging on them. The center steel structure is still slightly exposed, so we expect more accents to be added on soon.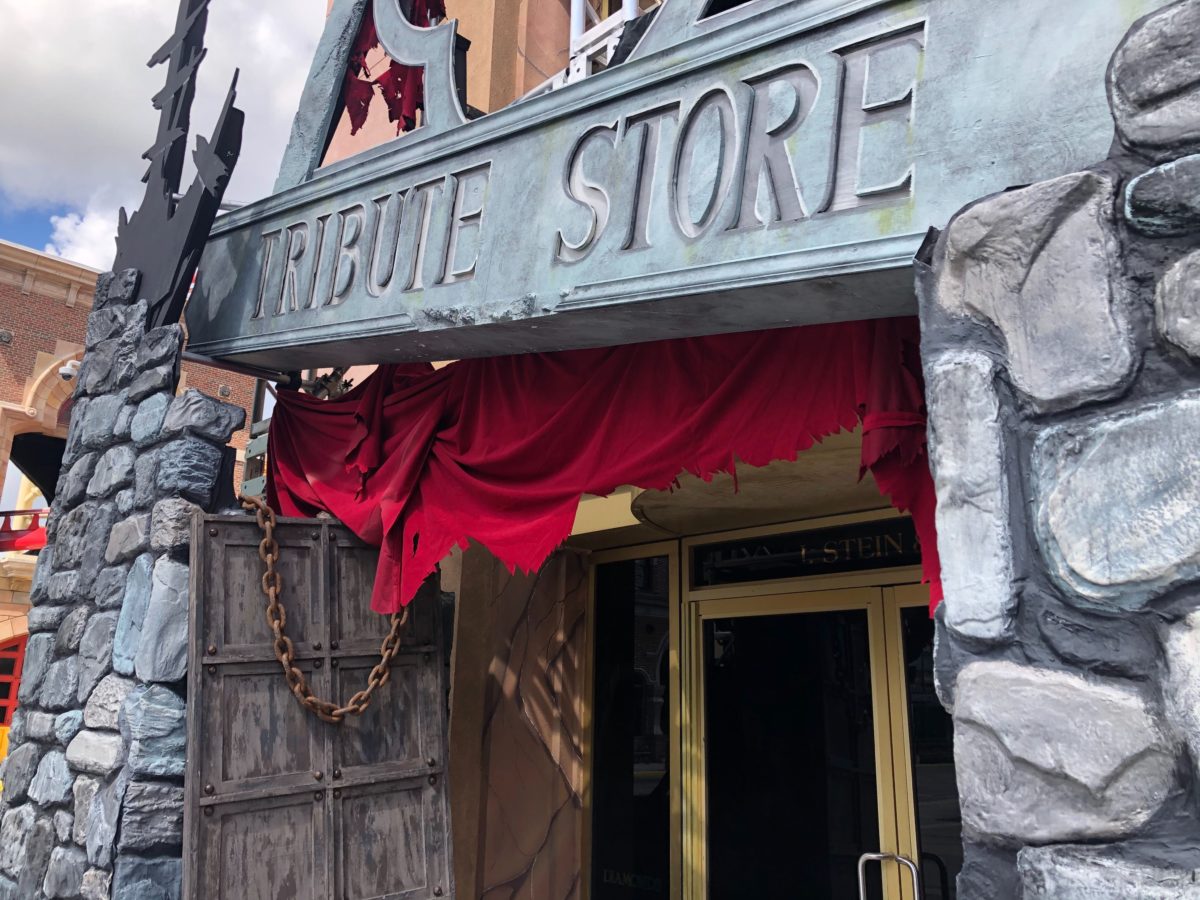 The sign has been weathered to appear chipped along the edges, with moldy or mossy green stains along the letters.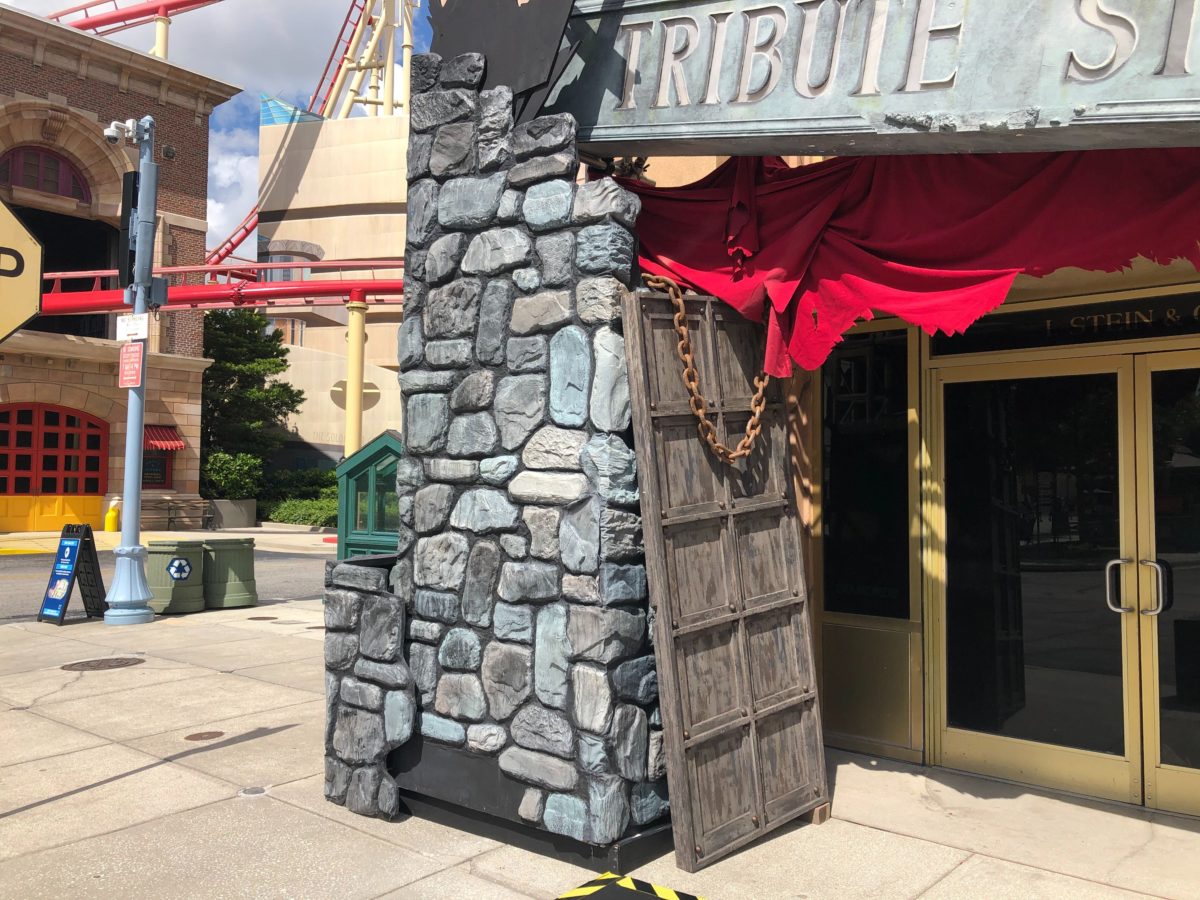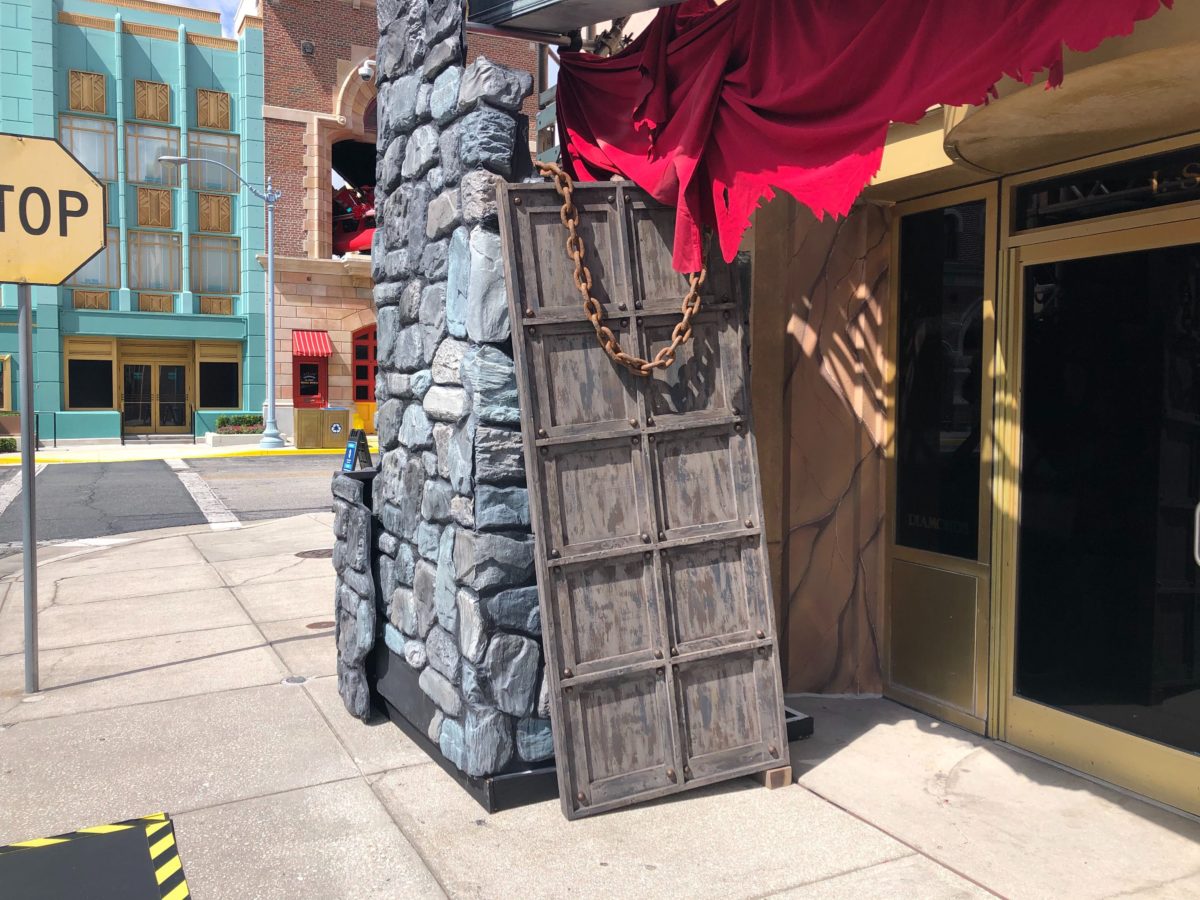 With the release of the new "30 Years 30 Fears" merchandise collection from Universal Orlando Resort, hopefully this means we'll see this store continue to evolve sooner rather than later. 
Below, be sure to check out our YouTube video detailing the Halloween Horror Nights 30 preparations that are creeping up around the park, including an earlier look at the Tribute Store:
Be sure to stay tuned as we continue covering future Halloween Horror Nights updates from Universal Studios Florida.