Construction on Universal Beijing Resort is still going strong, with the resort revealing a new look at progress.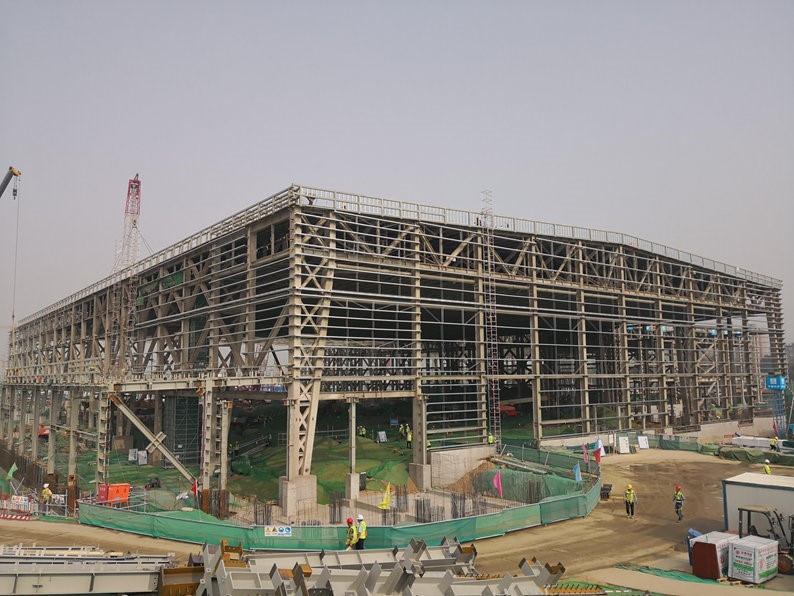 This massive dome is being built inside the Universal Studios Beijing theme park. The resort posted the picture on Twitter with the caption, "A sneak peek at the almost finished massive dome! Can you guess which land this is from?" Previously announced lands include Transformers: Metrobase, Jurassic World Isla Nublar, Kung Fu Panda Land of Awesomeness, Minion Land, WaterWorld, and Hollywood.
Not far away, a new Beijing Subway station is being developed to provide transportation to the resort. Concept art for this station has been revealed, courtesy of @gourmetdyy on Twitter.
When complete, Universal Beijing Resort will feature a theme park, along with a CityWalk complex of shops and restaurants and two resort hotels: The Universal Studios Grand Hotel and the NUO Resort Hotel – Universal Beijing Resort. The resort is currently scheduled to open next year.
Keep reading WDWNT and Universal Parks News Today for more coverage of Universal Beijing Resort!