We're so excited to be back at the Magic Kingdom for reopening previews this week, but boy, being back in the parks after such a long time sure is tiring! To recoup and regain our energy, we stopped off for a bite to eat at the Plaza Restaurant, located on Main Street, U.S.A. Join us for another classic comfort food meal, and check out all the new health and safety updates that have been implemented for the park reopening.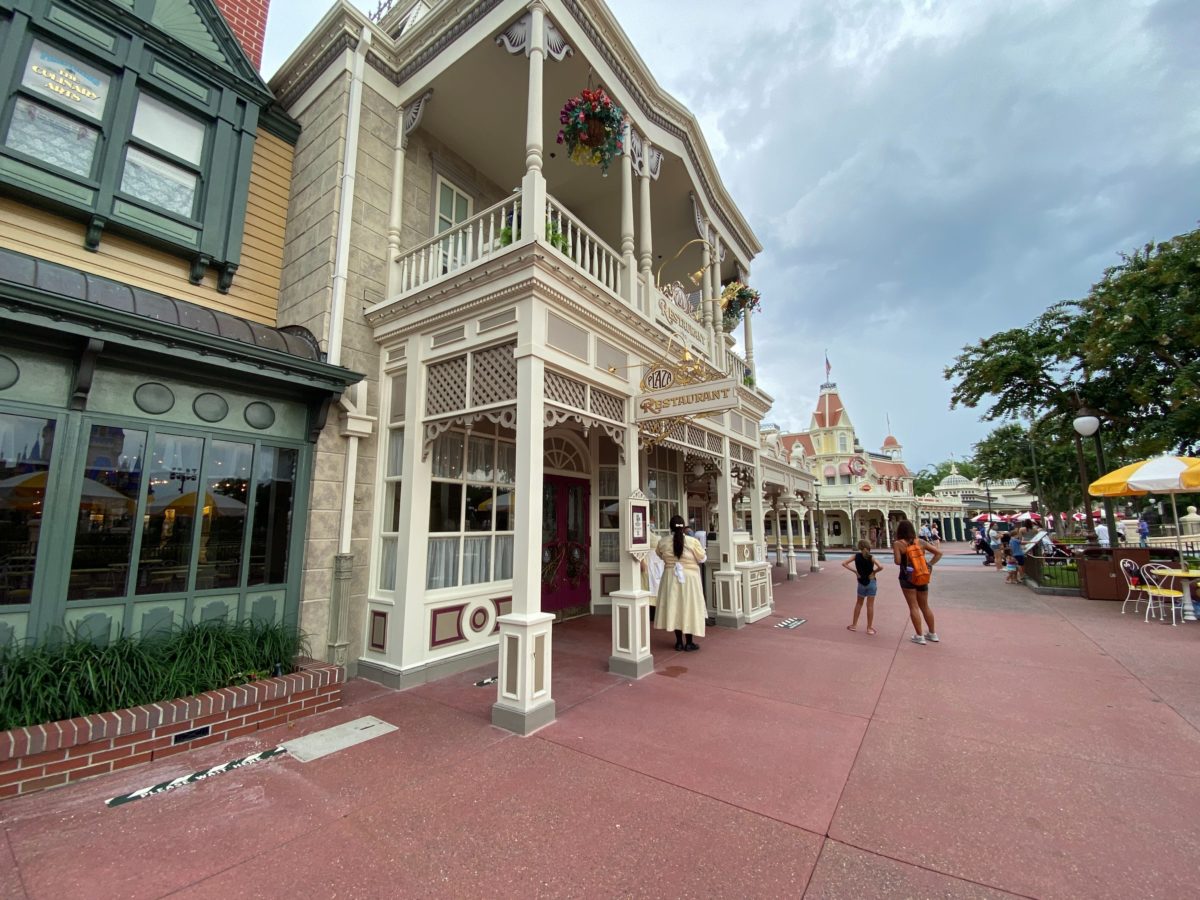 Outside the entrance to the restaurant, Cast Members are present to greet us and welcome us inside. We can also see new floor markers have been installed outside the location, advising guests of where to wait, socially distanced from other parties. It is interesting to note that these markers run parallel to the restaurant, and very close.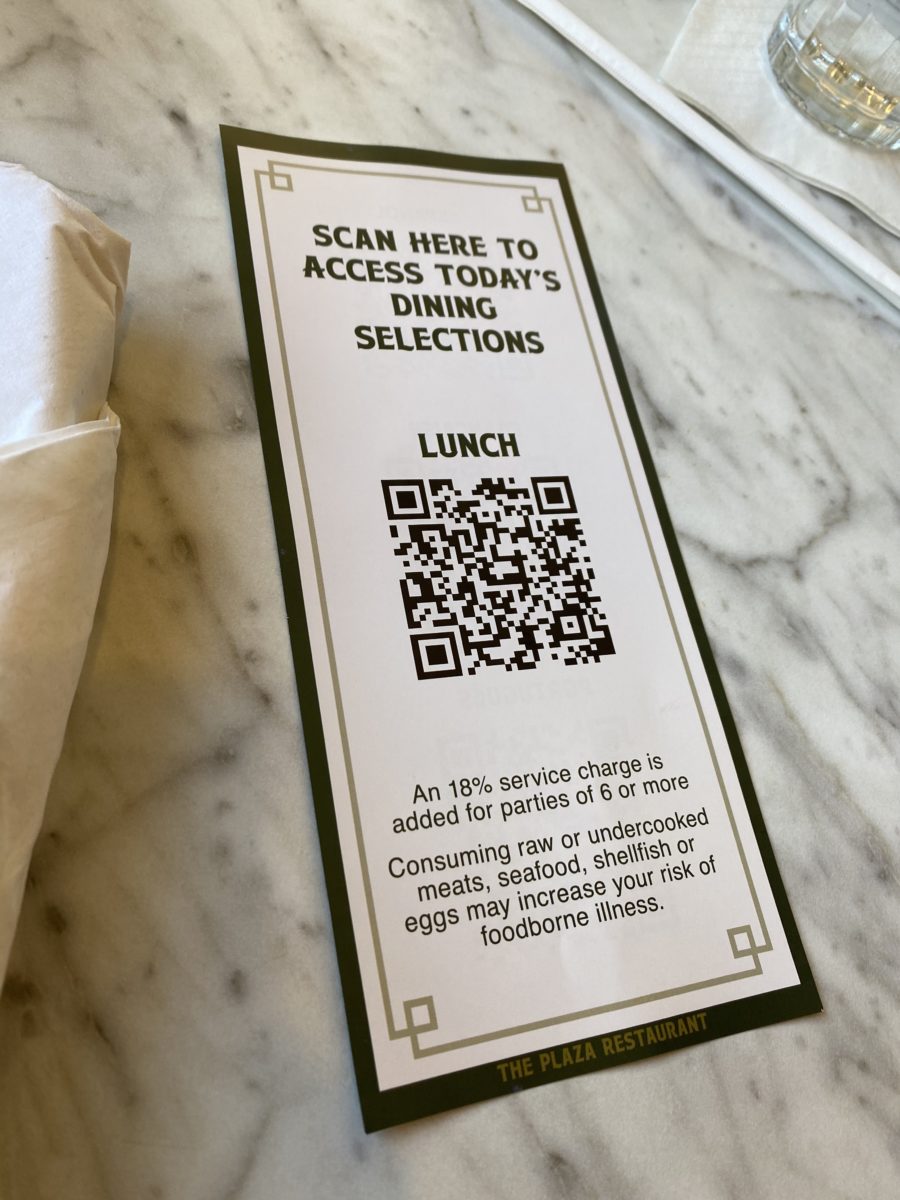 Upon entering the restaurant, guests are given a QR code to scan in order to access a digital menu. This is to avoid contact through paper menus, however guests without smartphones can still request single-use paper menus.
It is worth noting that the Plaza Restaurant was just one of many across Walt Disney World which have been hit by menu changes ahead of reopening, so it is always worth checking the menu beforehand to avoid disappointment—many of your favorites may have been removed from the menu or be temporarily unavailable.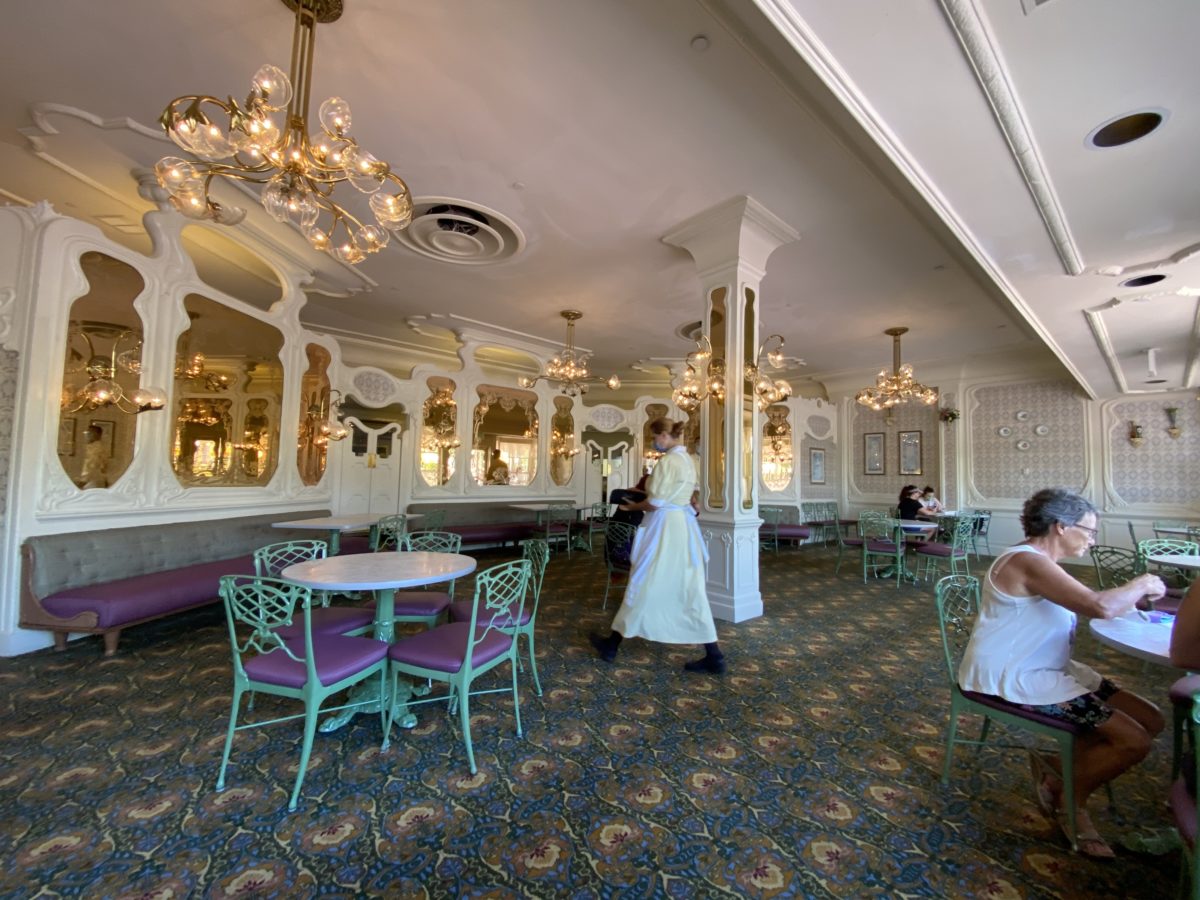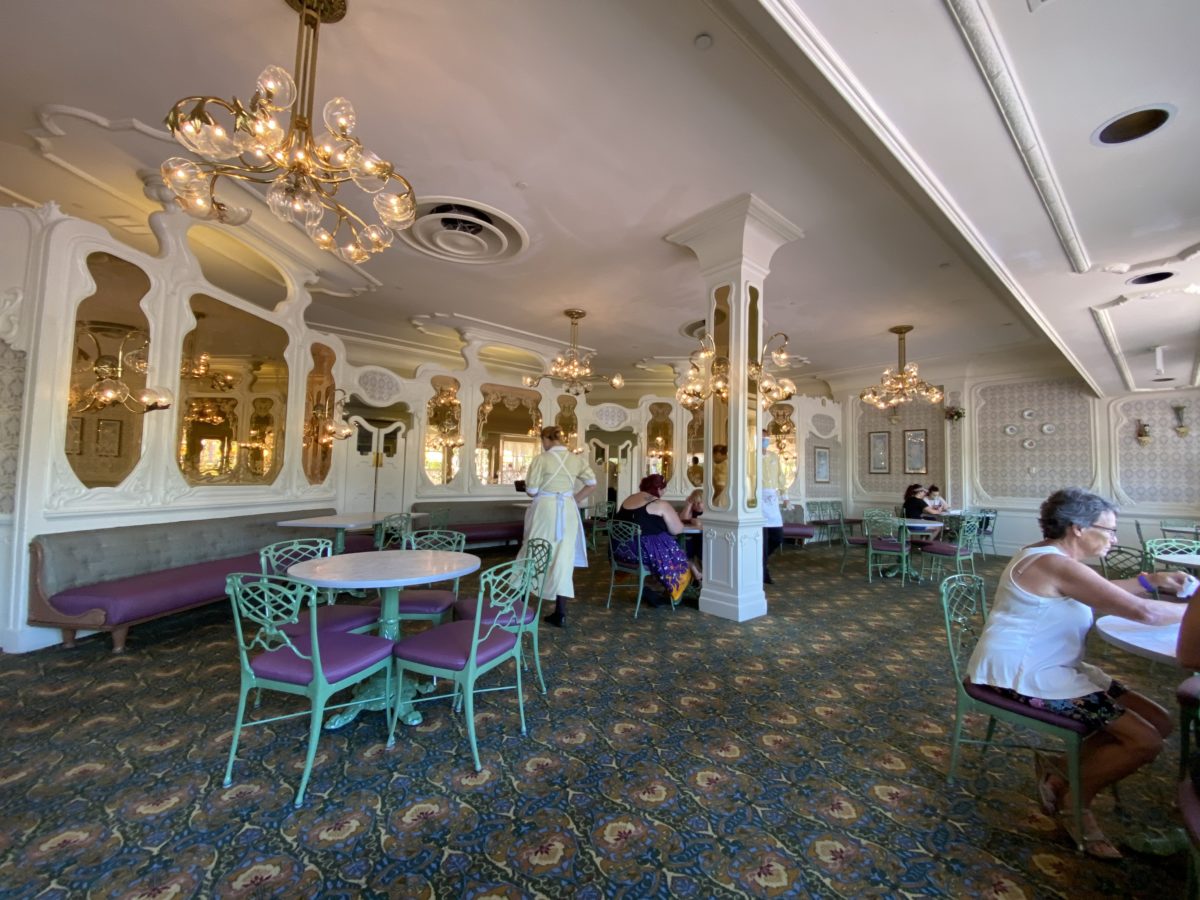 Within the restaurant, it is clear to see that the tables have been moved and reduced to allow for guests to properly social distance while dining. Since those mandatory face masks obviously have to be removed to eat, it is particularly important for tables to be set up like this within indoor locations.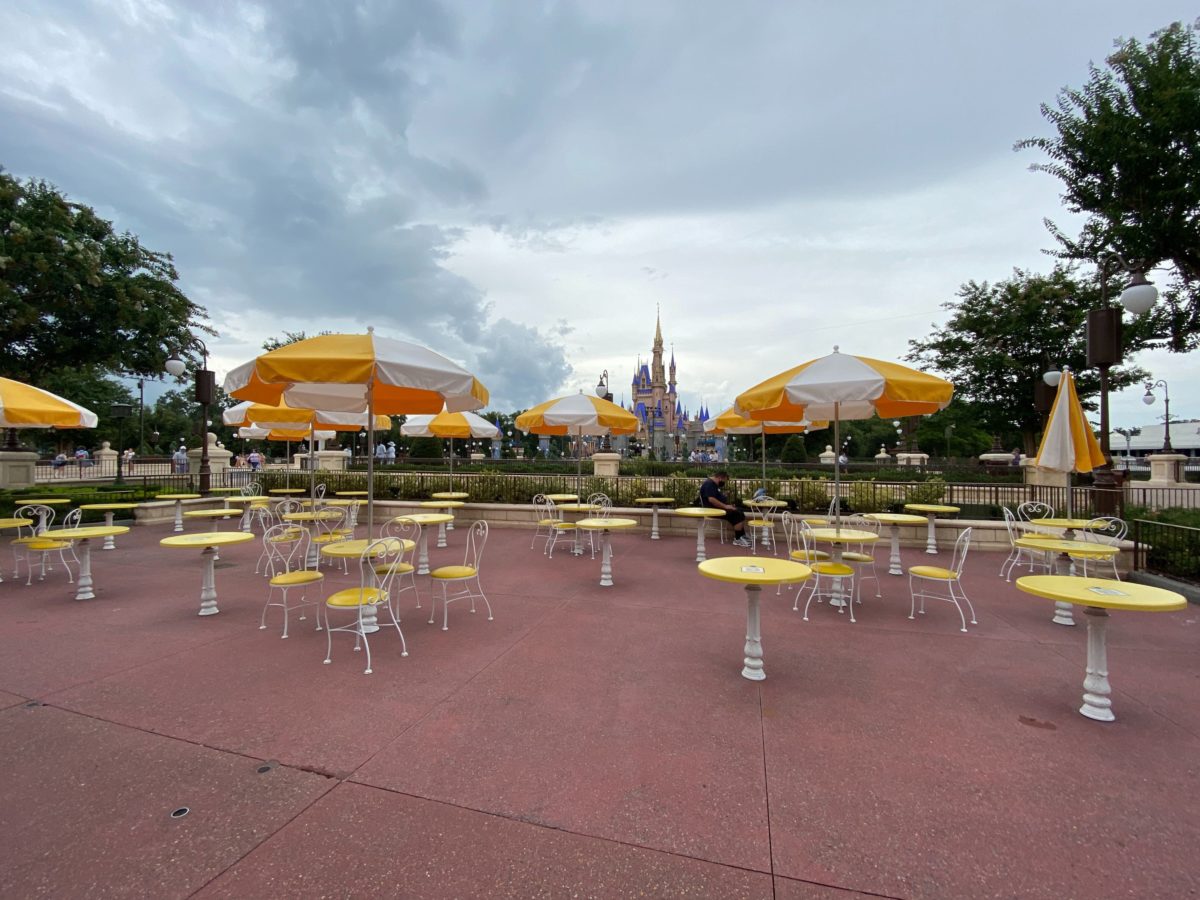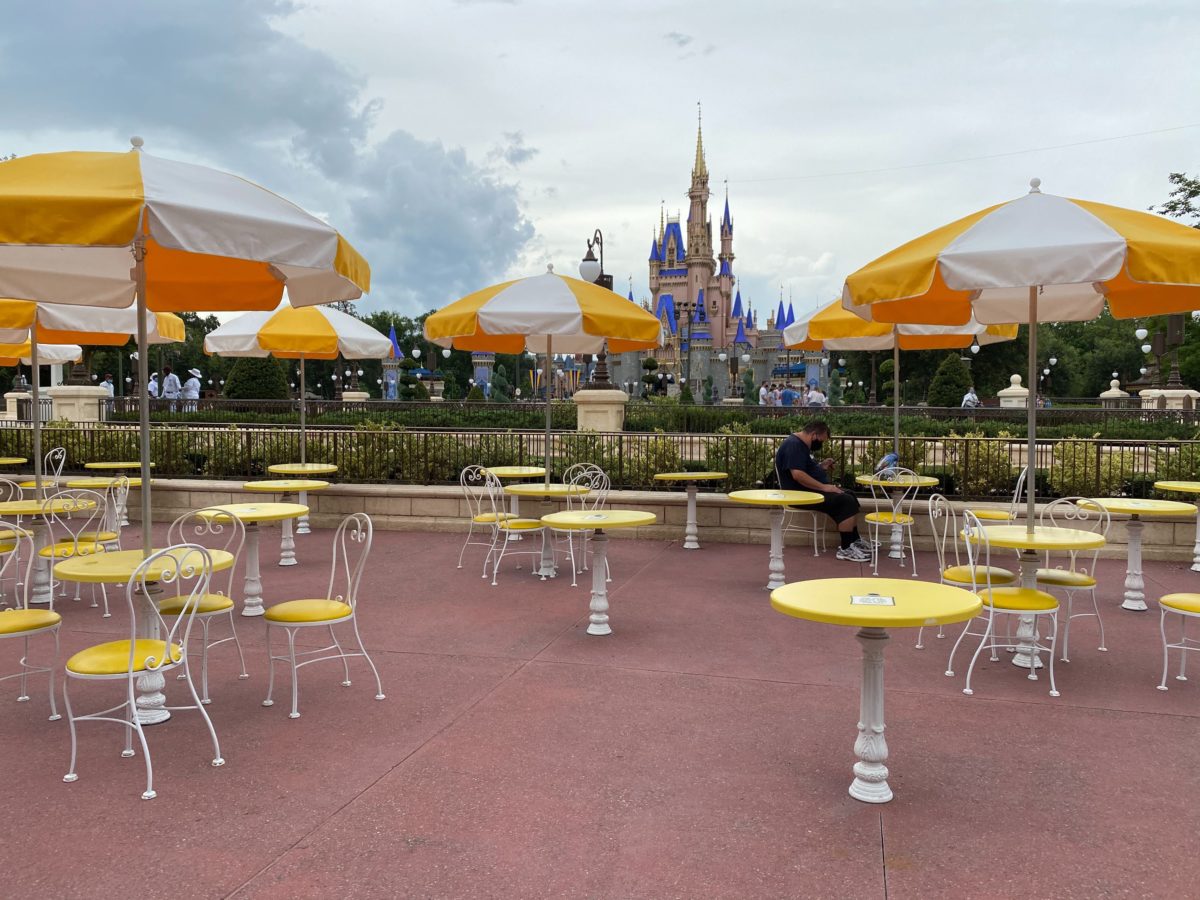 A similar set-up for social distancing has been set up outside, for patrons of the Plaza Ice Cream Parlour. A number of chairs and umbrellas have been removed from the cheery yellow tables, but at least there's still a stunning view of the newly made-over Cinderella Castle to enjoy!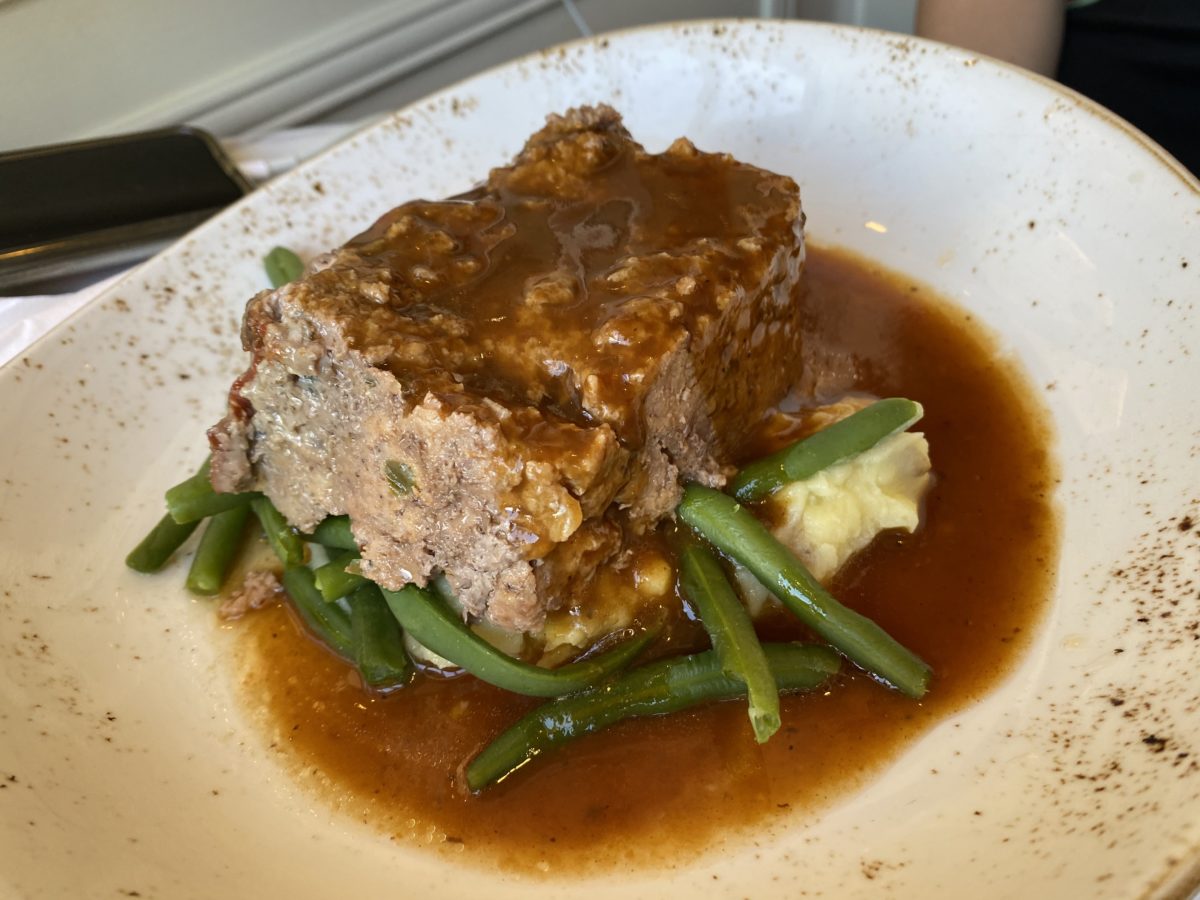 Our food arrived, and we went for the Home-Style Meatloaf, and Plaza Club sandwich with fries.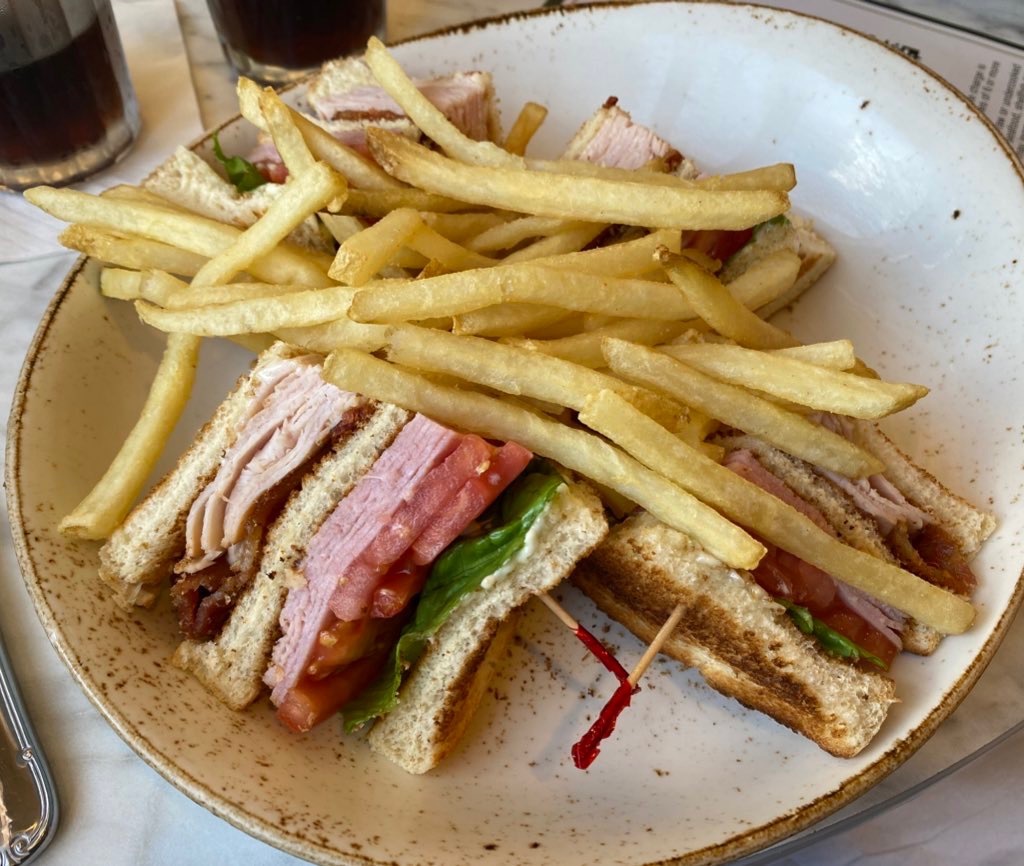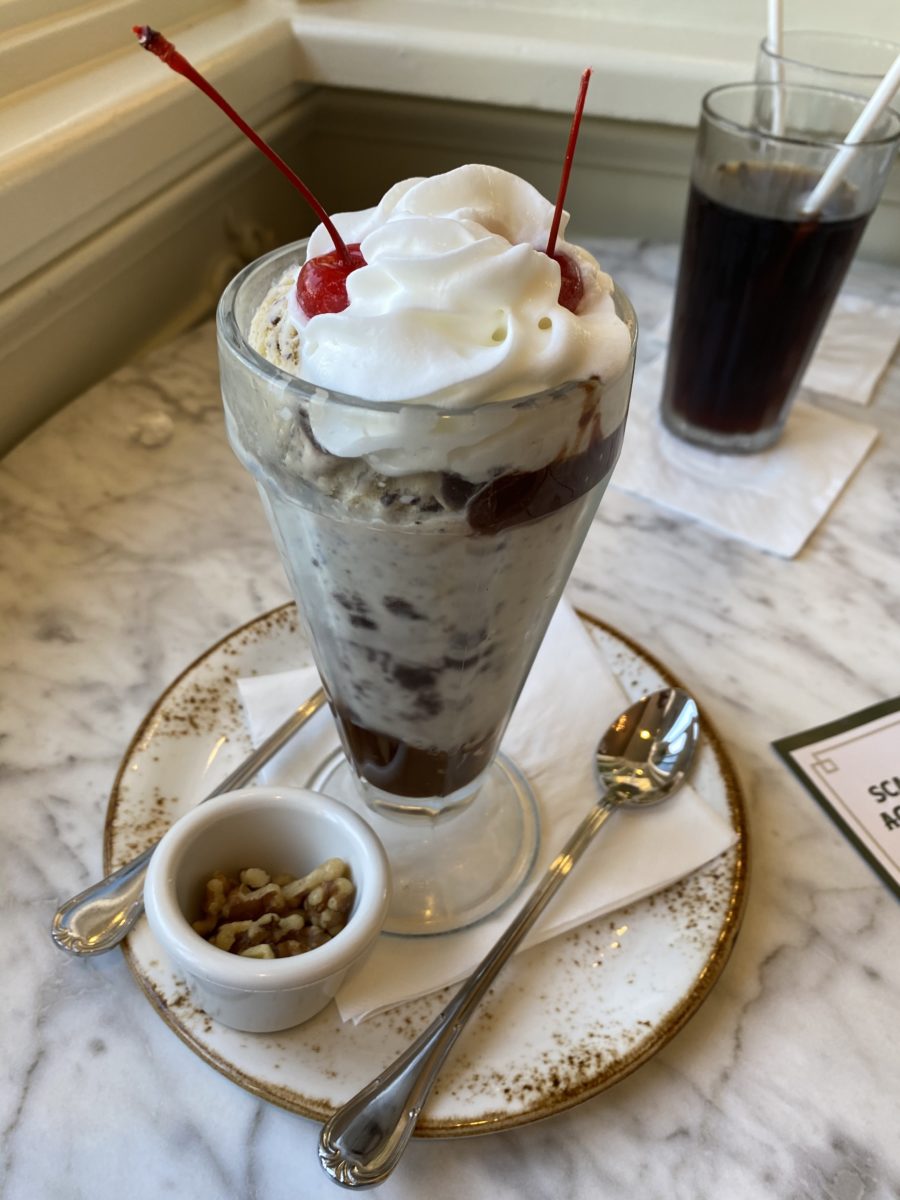 You can't visit the Plaza without ordering a frozen treat! We went for this delicious Cookies and Cream Sundae to cool us off. You can read all our food reviews of the Plaza Restaurant's offerings by clicking here.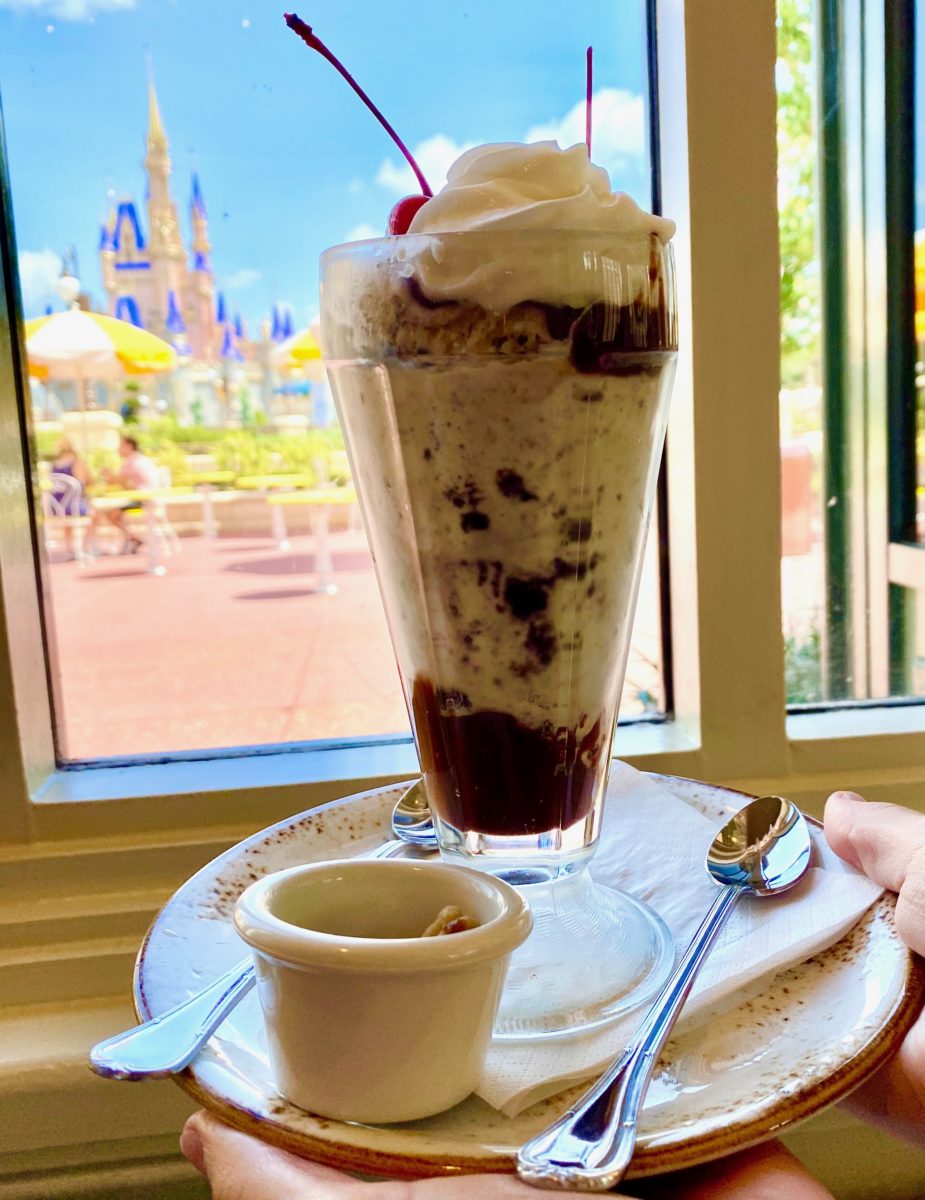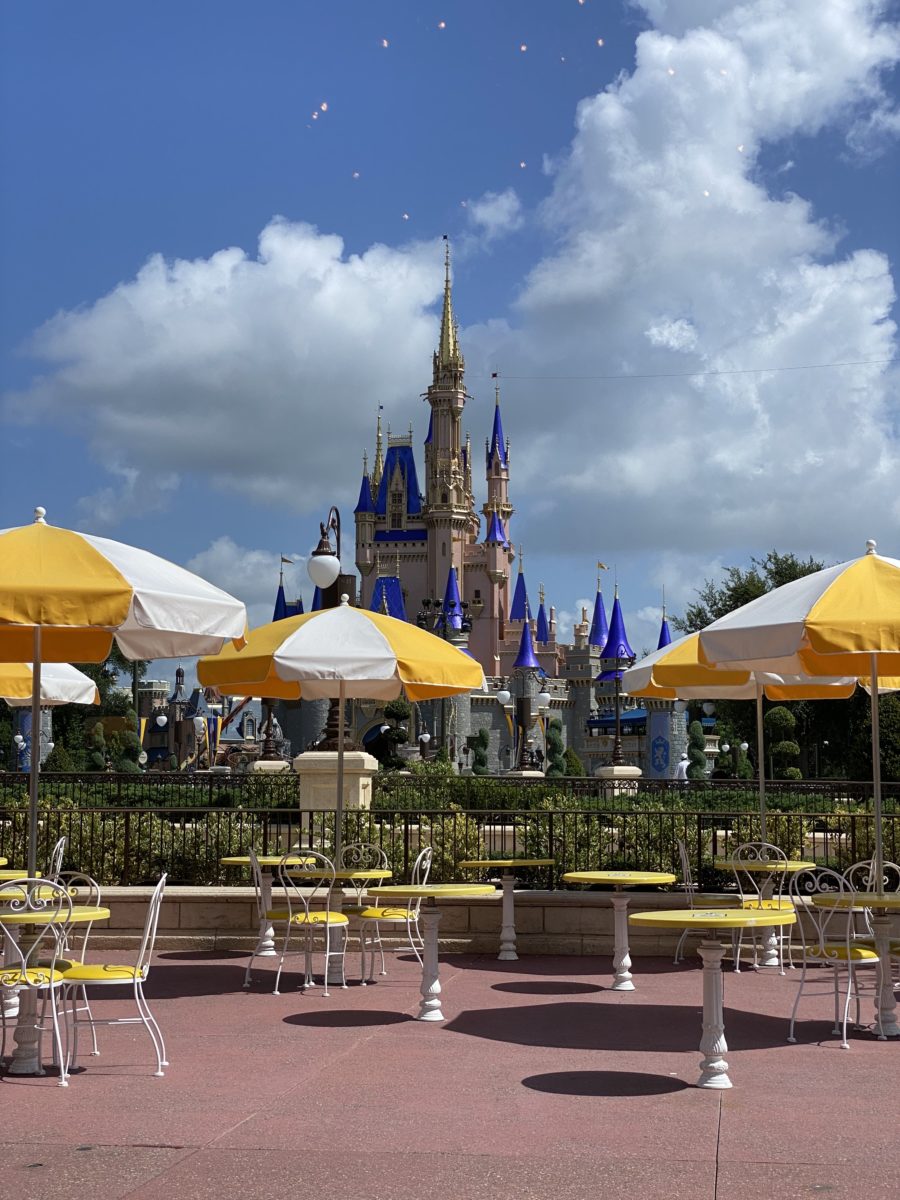 That's all from the Plaza Restaurant! We're now fully-fueled and ready to get back to exploring the park. As always, stay tuned to WDWNT to keep up to date on all the updated social distancing and health and safety measures which have been implemented across the Magic Kingdom, and the rest of Walt Disney World.
See also: Socially-Distanced Dining at Liberty Tree Tavern in the Magic Kingdom