Today, July 15, is a very special day indeed. Disneyland Paris has finally reopened its parks to guests, following the historic, unprecedented closure due to the COVID-19 pandemic. The parks are reopening four months after they closed on Sunday, March 15, and to a brand-new park slogan "There's No Magic Without You". Let's take a look at some photos from the grand reopening ceremony, as the first guests excitedly began to make their way into the Disneyland Park.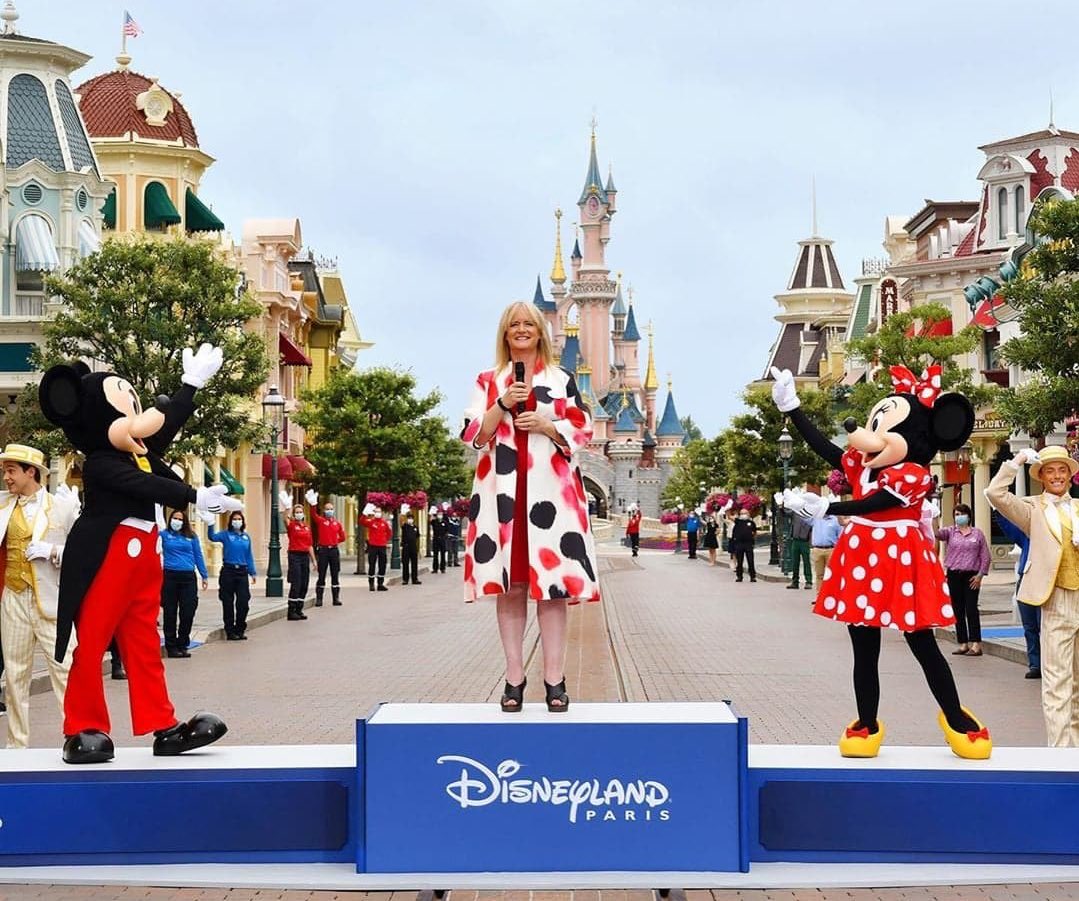 To start the day, a celebratory reopening ceremony speech was given by the Disneyland Paris Predisent Natacha Rafalski, who was joined on a podium in front of the castle by Mickey and Minnie Mouse. This ceremony was not attended by guests, but signalled a very magical welcome back to the Disneyland Park.
Then came the moment we had all been waiting for! The reopening of the gates, as guests began to head into the Disneyland Park, for the first time in months.
This emotional video captured by DLP Report show the first guests entering the park, stepping underneath the Disneyland Railroad Station (which has also finally reopened by the way). On the train station balcony, we can see Mickey, Minnie, Pluto, Chip and Dale all dancing and waving to guests. All the way down Main Street, USA, Cast Members from all areas are there smiling, waving, clapping and dancing, providing that magical "welcome home" which Disney does so well. At the end, the dazzling Sleeping Beauty Castle shines brightly, a welcoming sight for everyone who has been missing the park during the closure.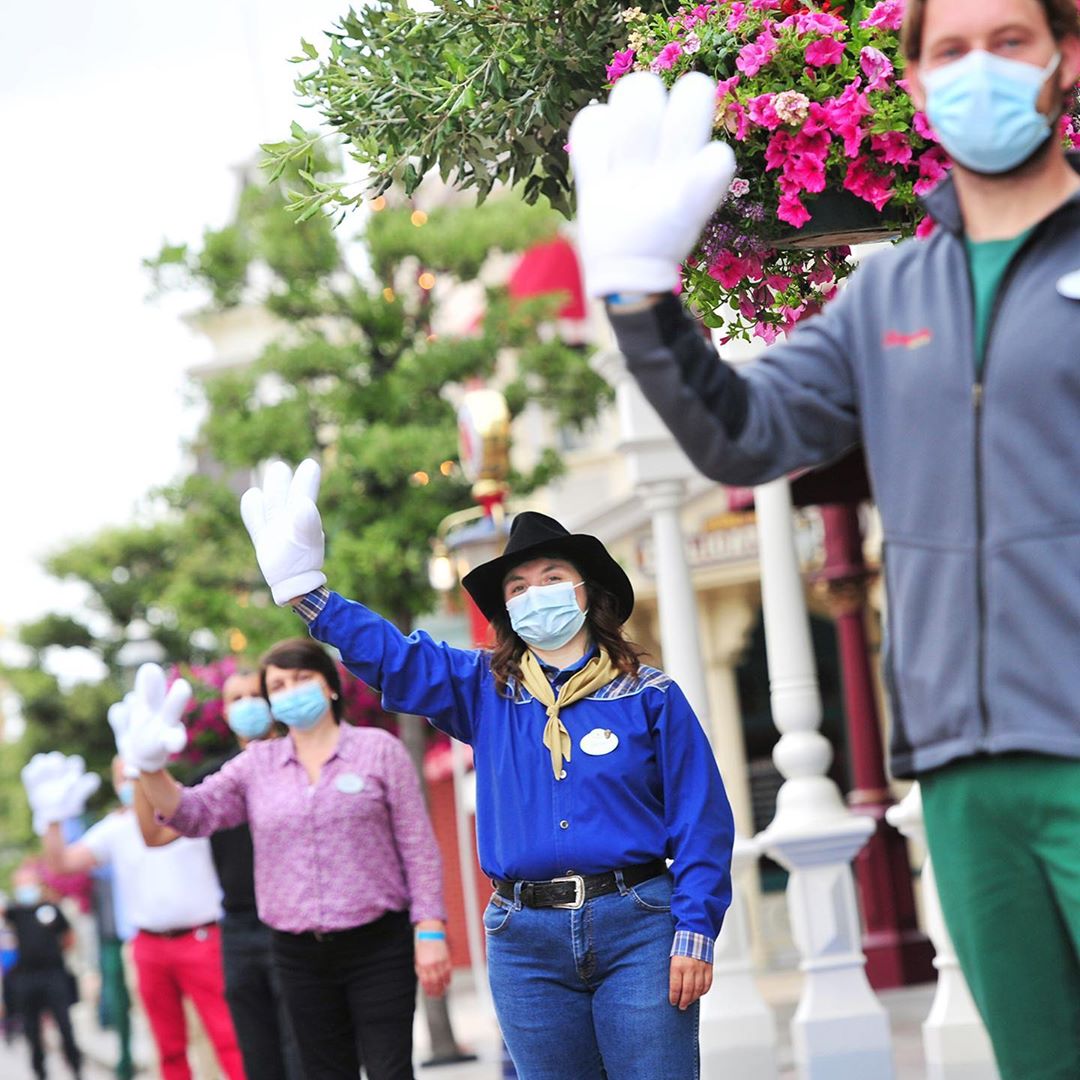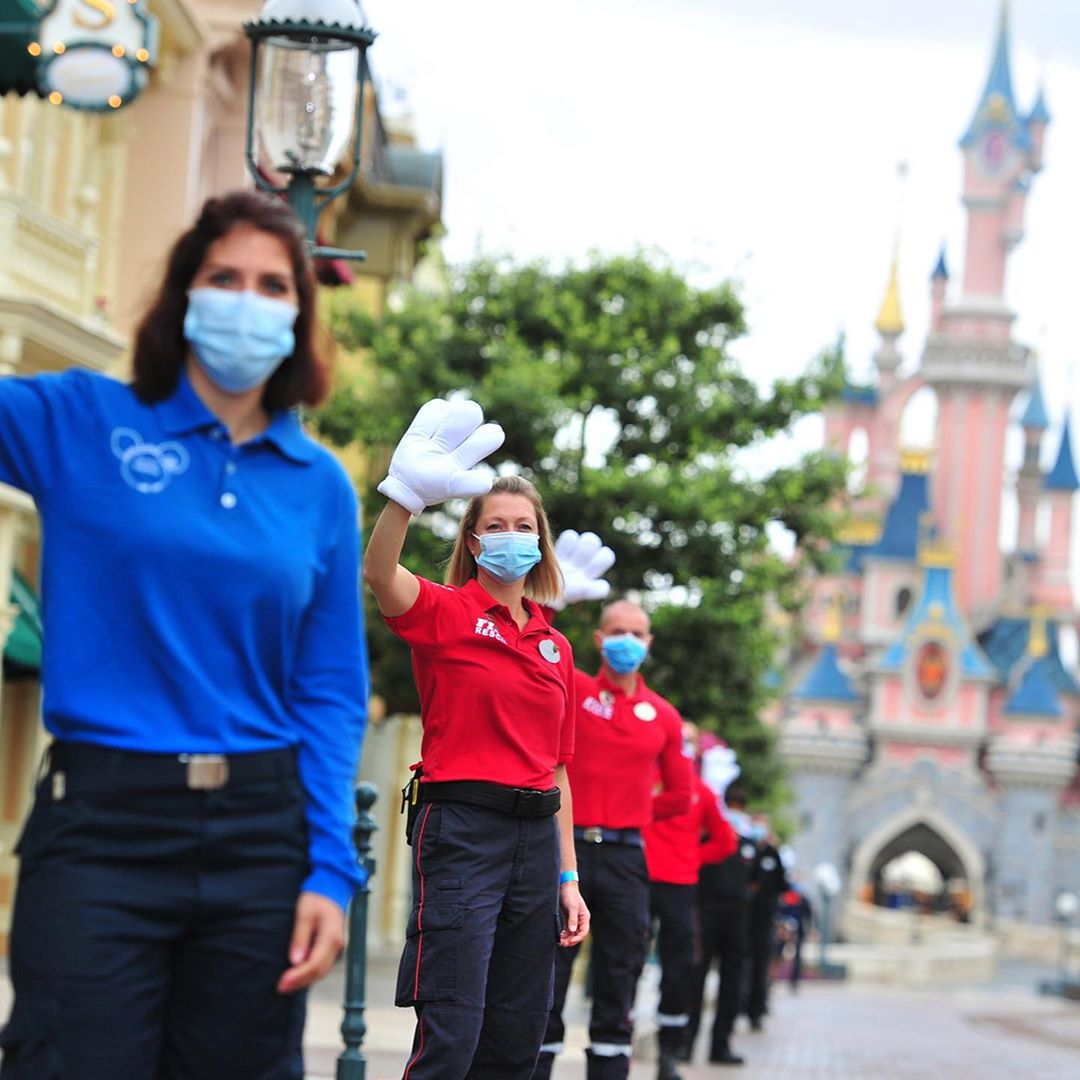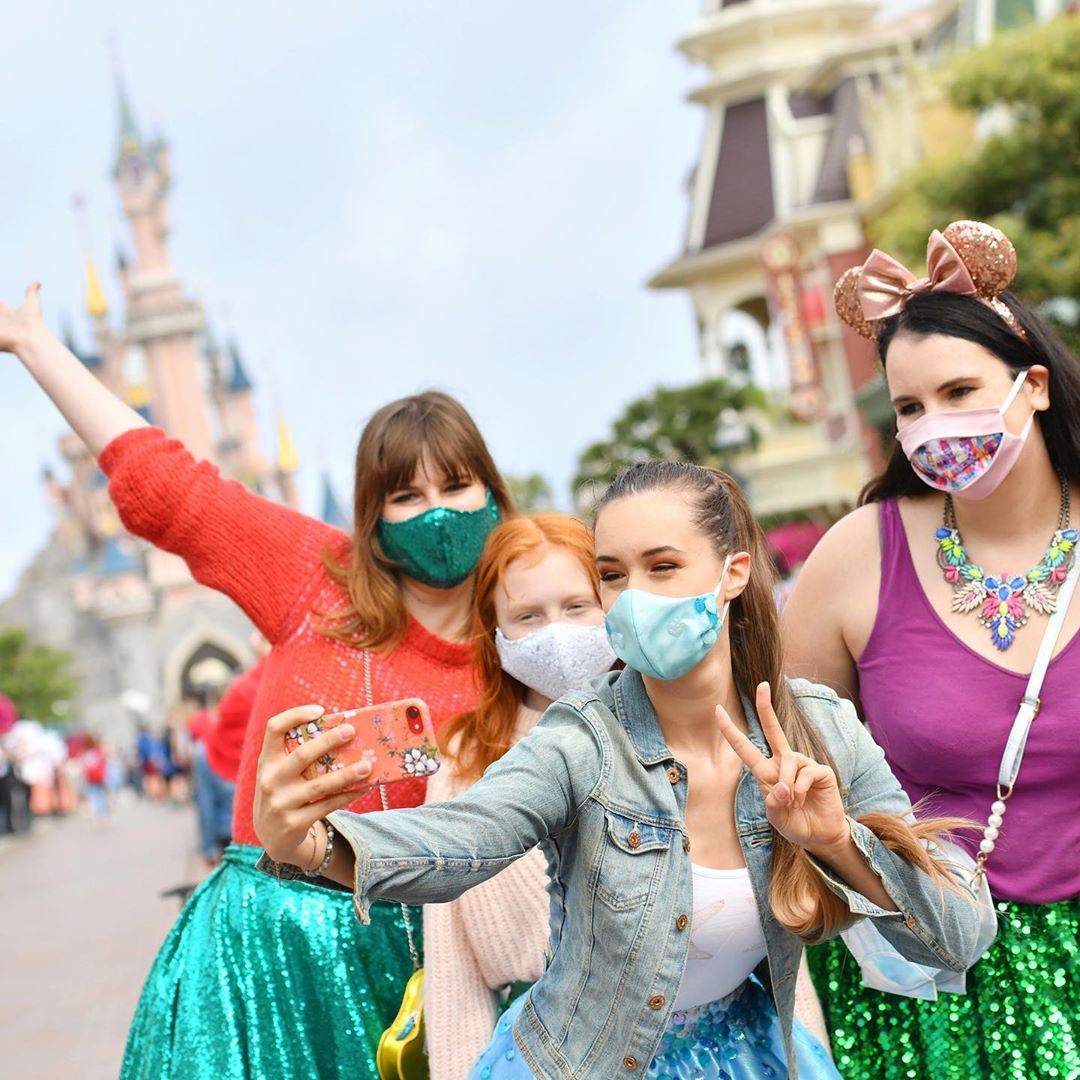 Natacha Rafalski was also on Main Street to welcome guests, along with Disneyland Paris COO Daniel Delcourt. Together they posted for photos in front of the castle with Cast Members.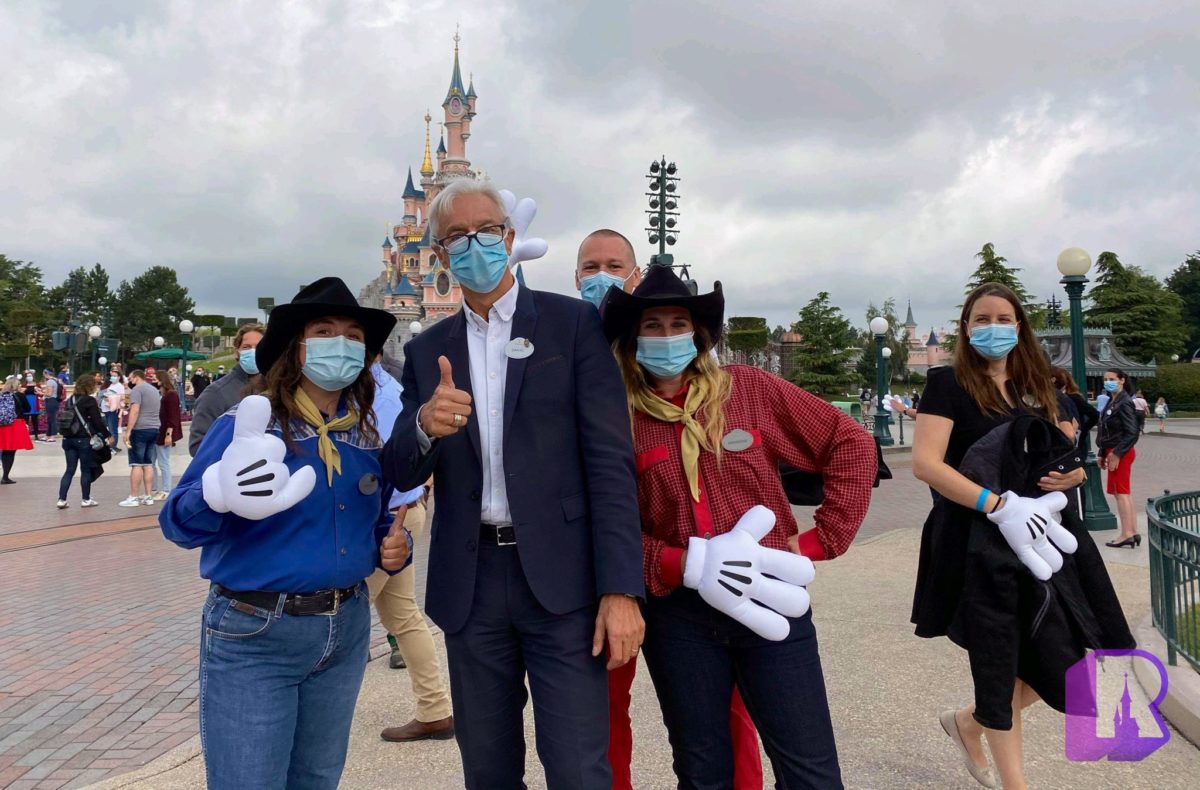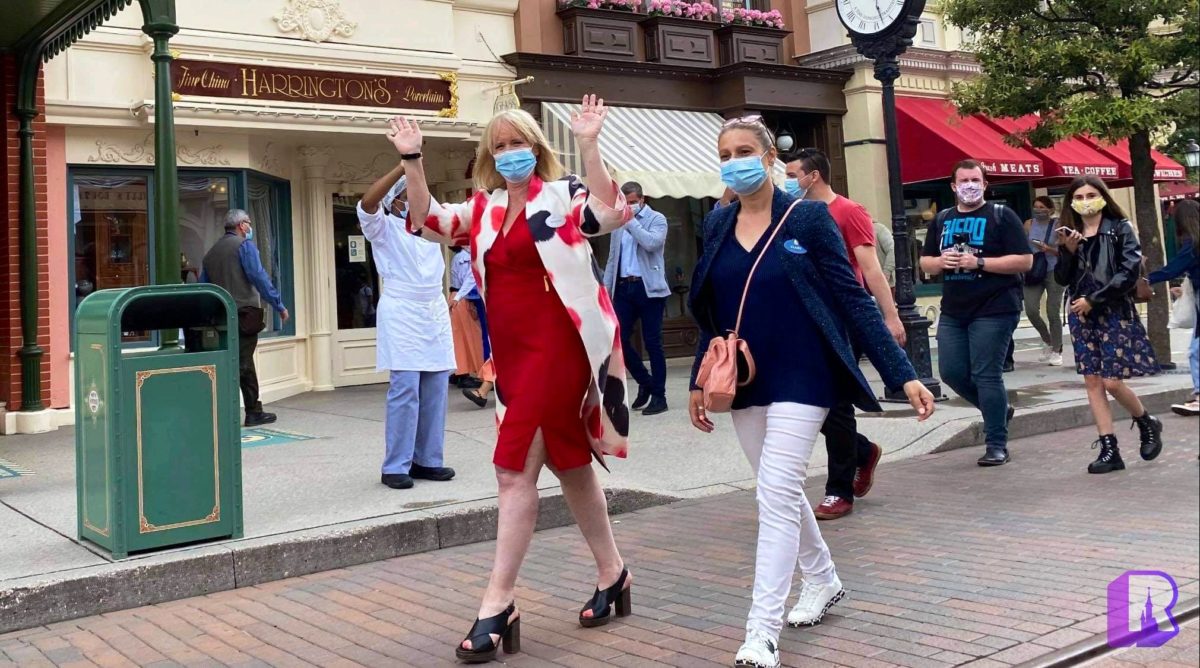 It has been a cloudy morning in Disneyland Paris, but the beautiful Sleeping Beauty Castle remains lit by a ray of sunlight as guests head down Main Street to return to their favorite attractions.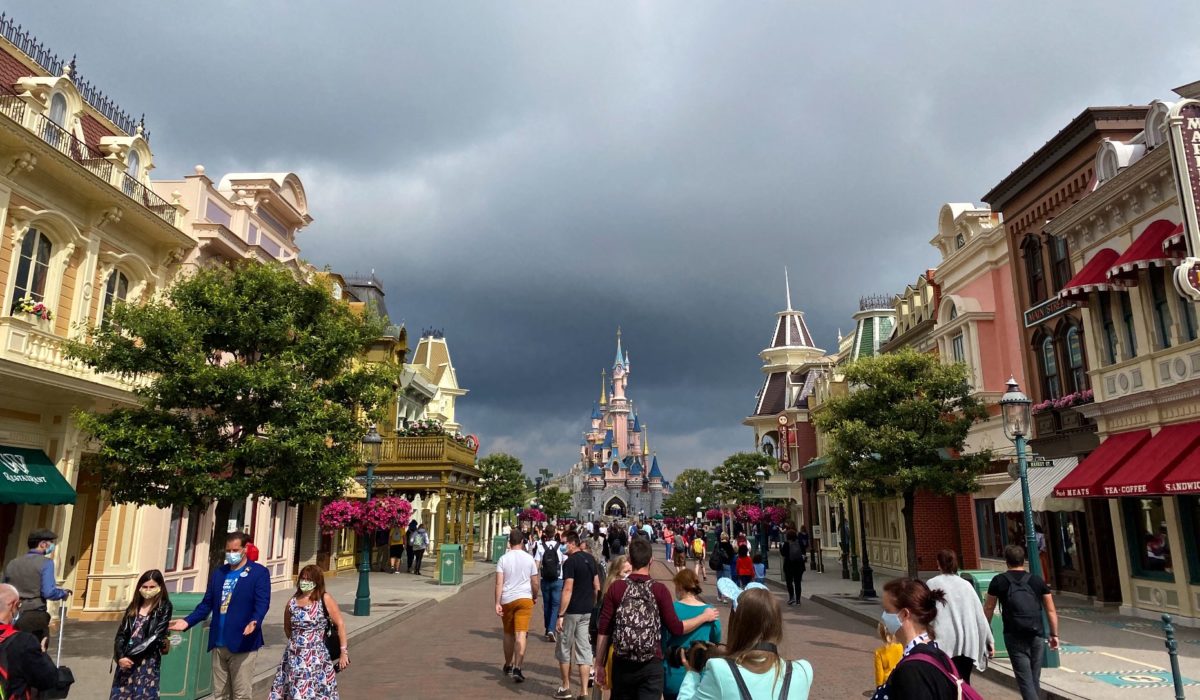 Will you be visiting Disneyland Paris this summer? Welcome back, and we hope you have a magical time!