Citizens of Batuu, fear not that Black Spire Outpost will fall to the Resistance, as First Order Cargo has reopened at Disney's Hollywood Studios.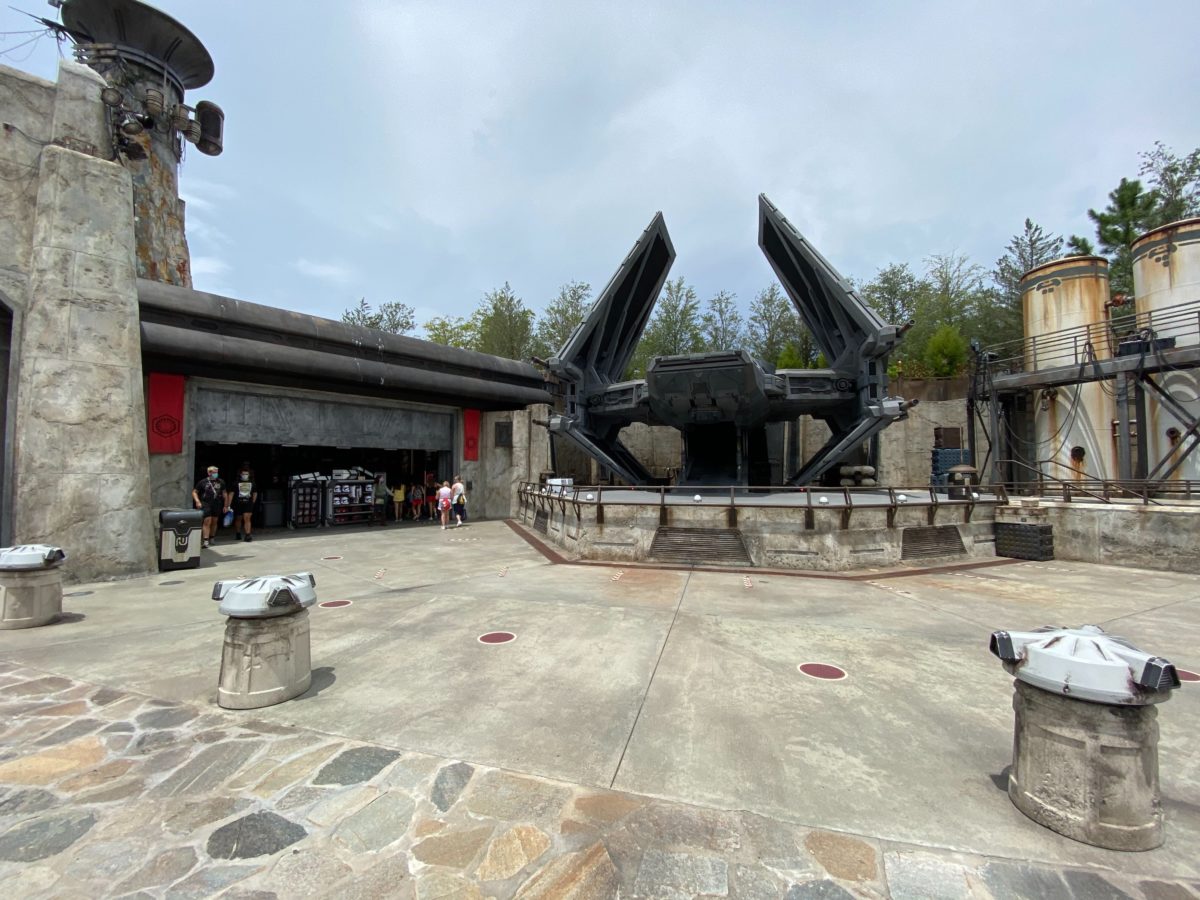 The retail home of all things First Order reopened at Star Wars: Galaxy's Edge on Thursday for the first time since the park welcomed the public back on July 15th.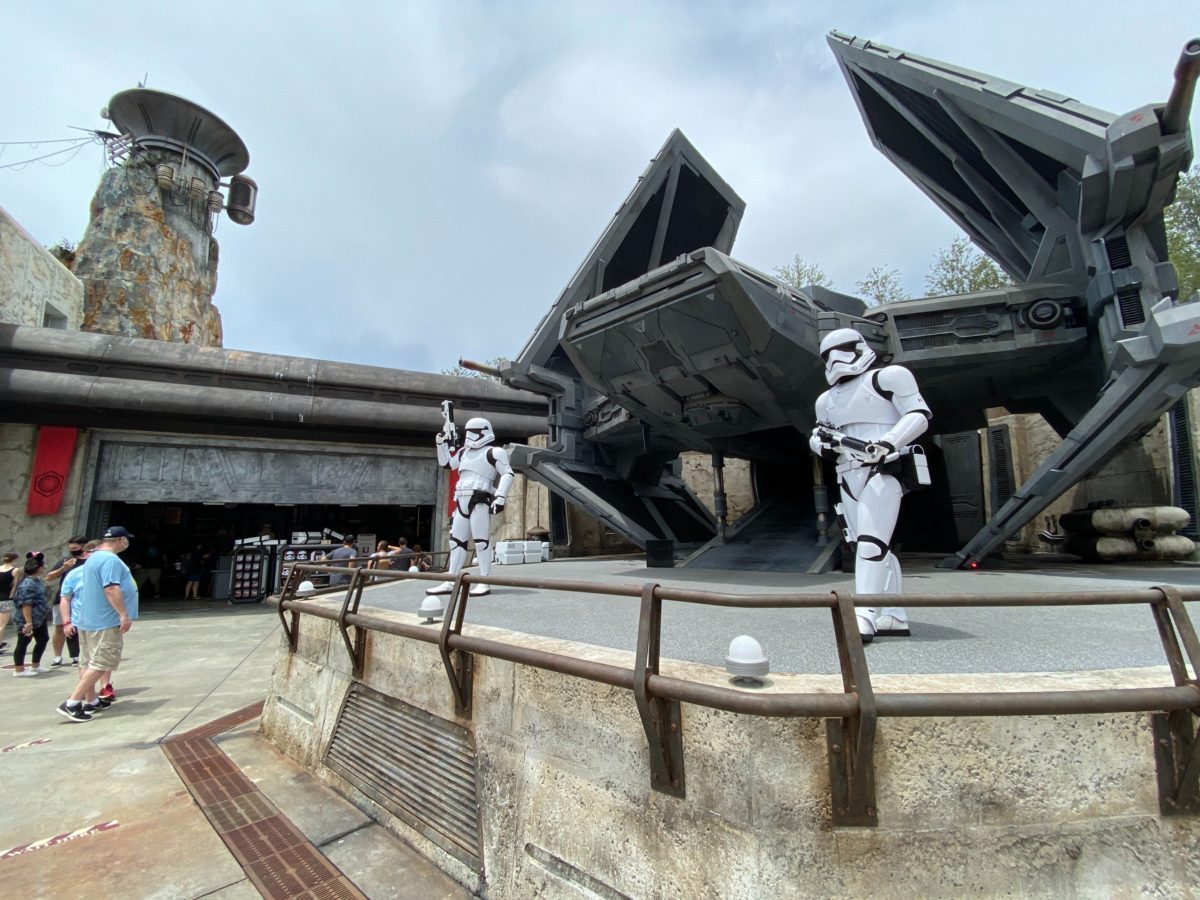 It's good to see that Stormtroopers are once again patrolling the area following their deployment to a strange Earth retail complex.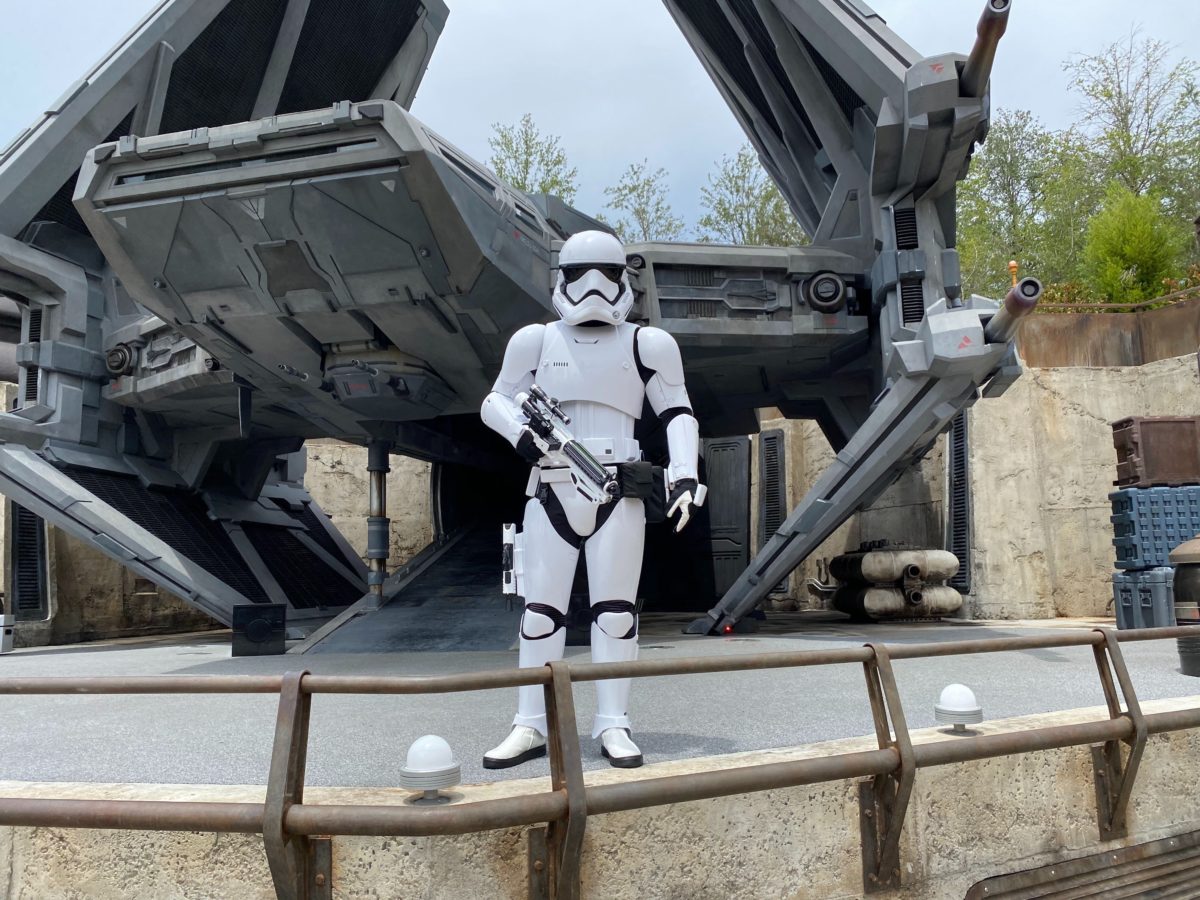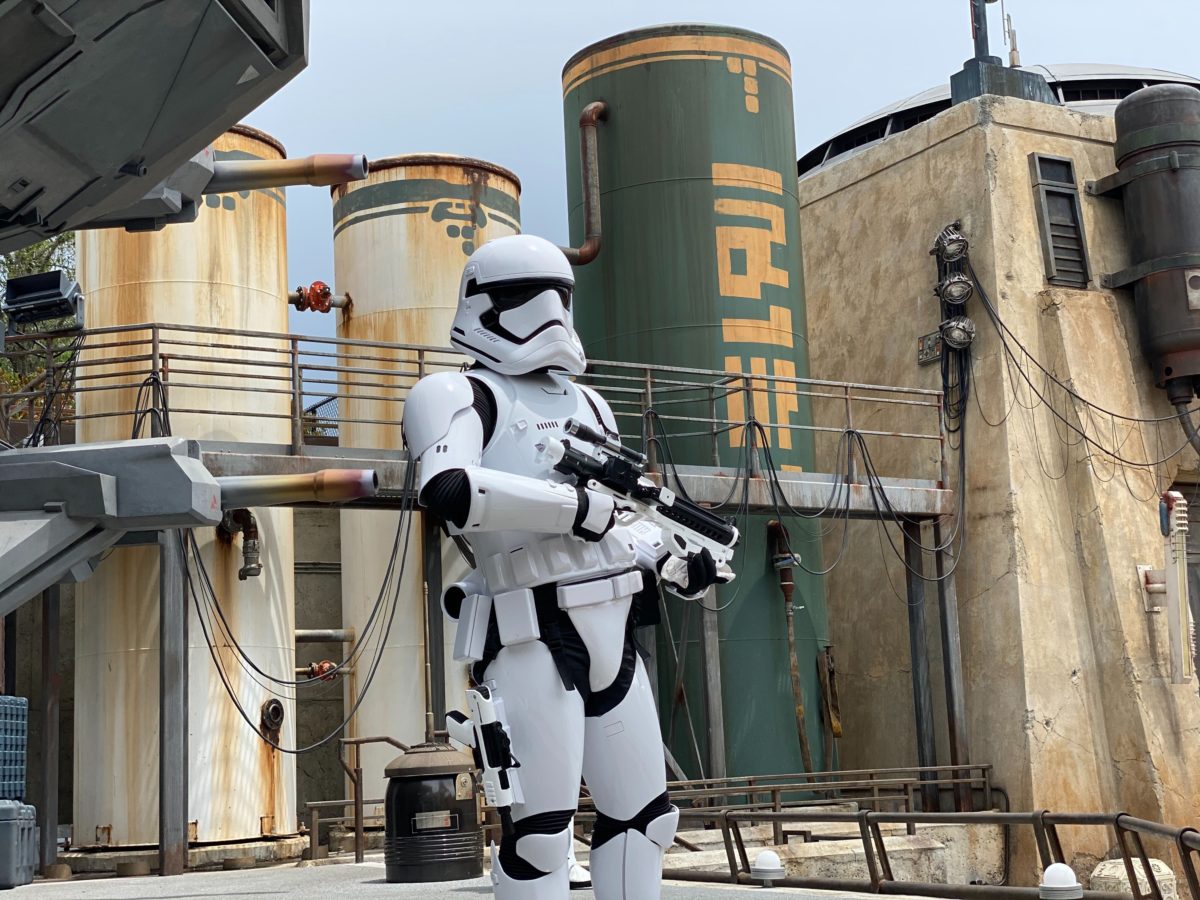 At their urging, we moved along to see what new safety precautions have been put in place.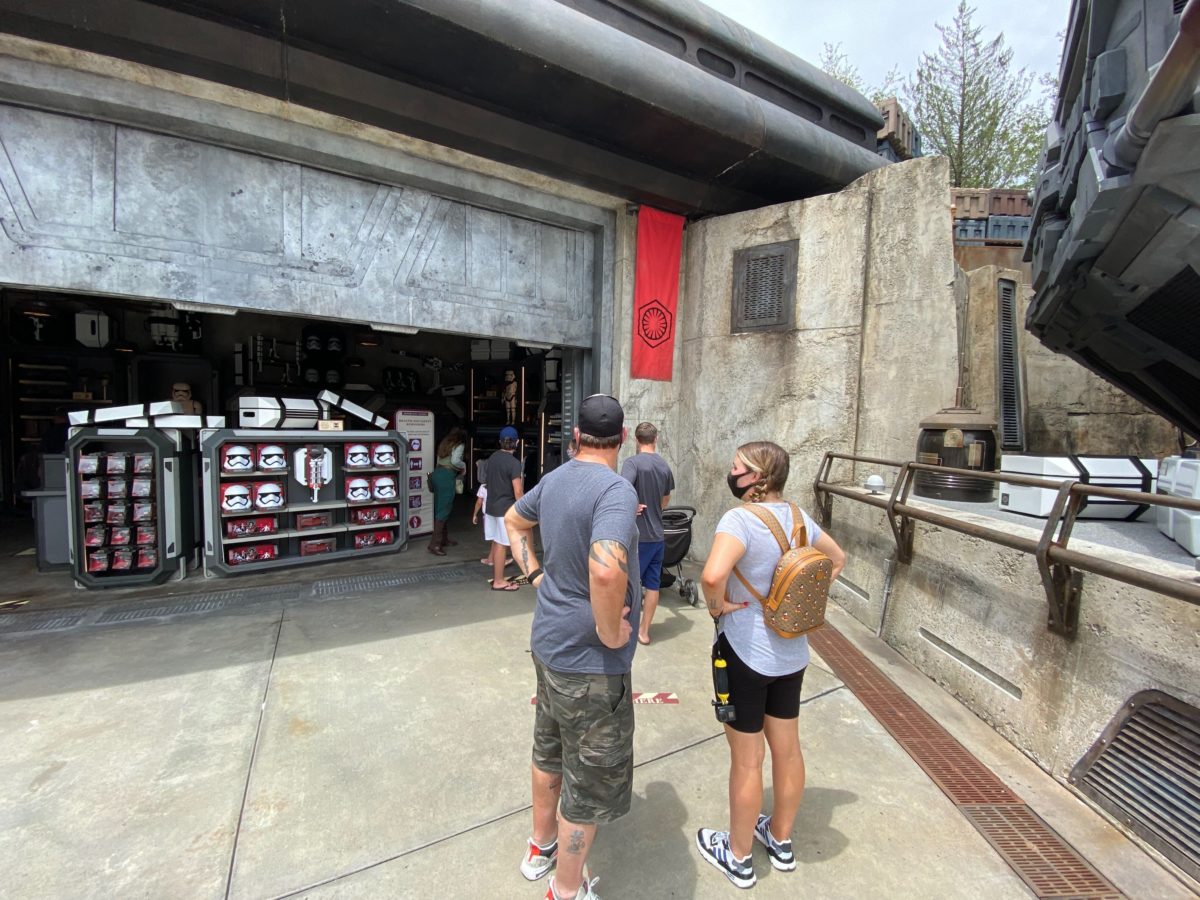 The most obvious change can be seen out front. Only two to three parties are allowed inside the shop at a time, which can cause a socially-distanced line outside.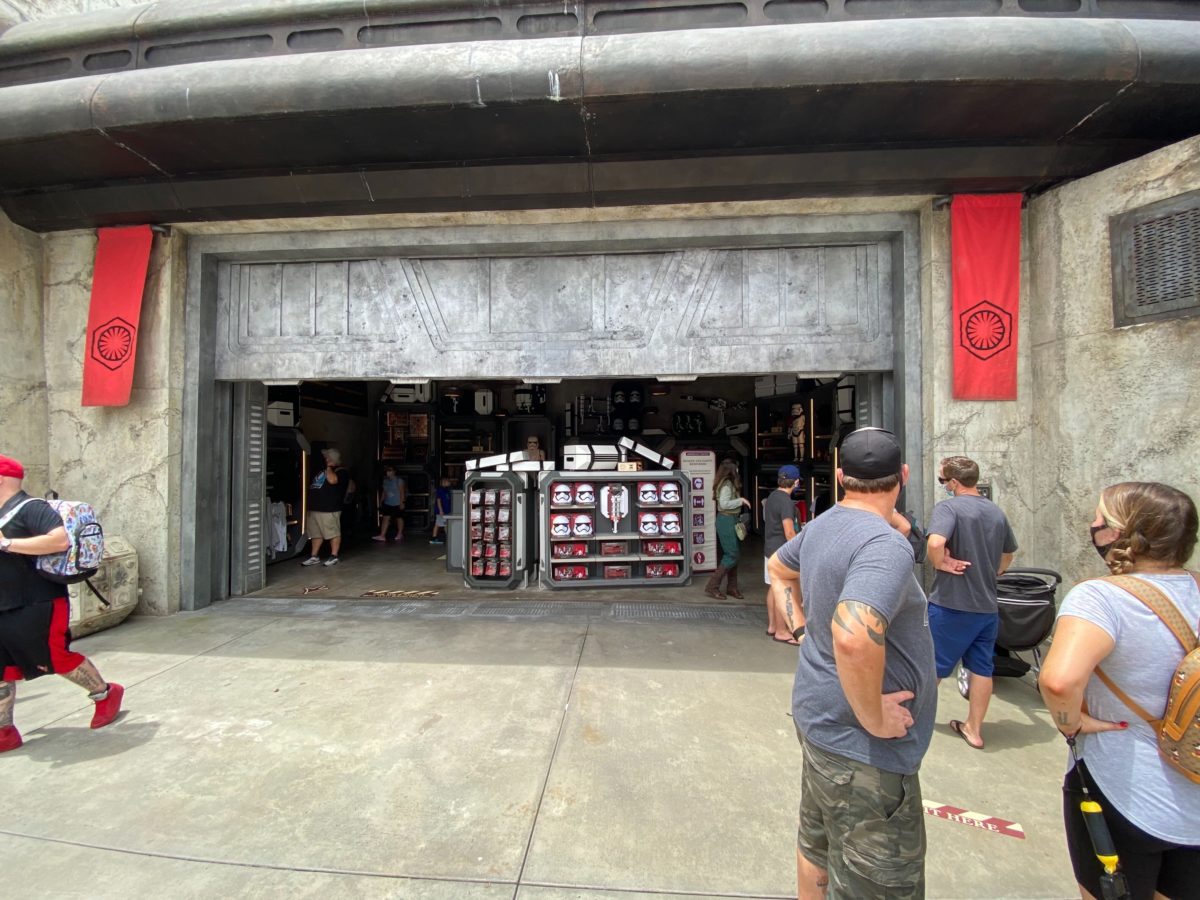 In the bottom right corner, you can see social distancing markers noting where guests should stand.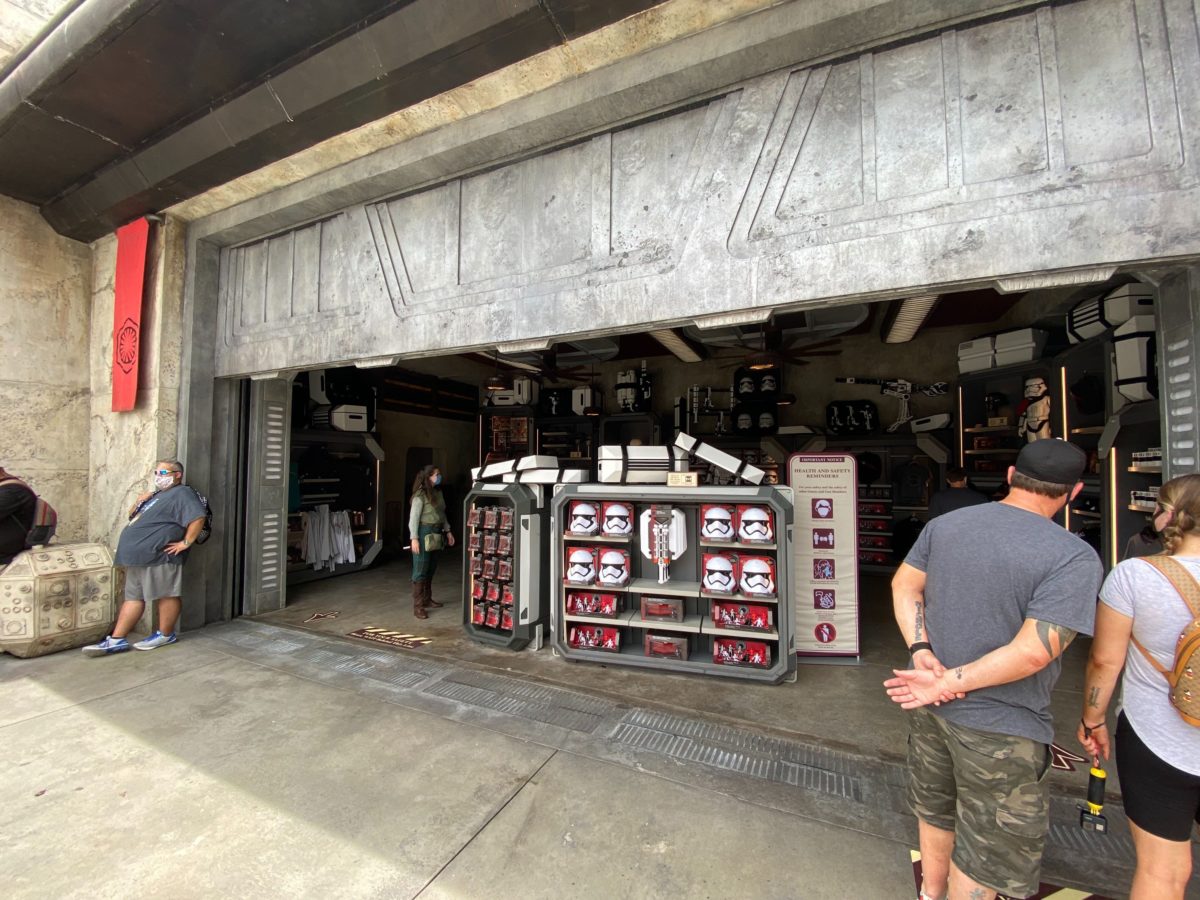 Before too long, we were in the shop.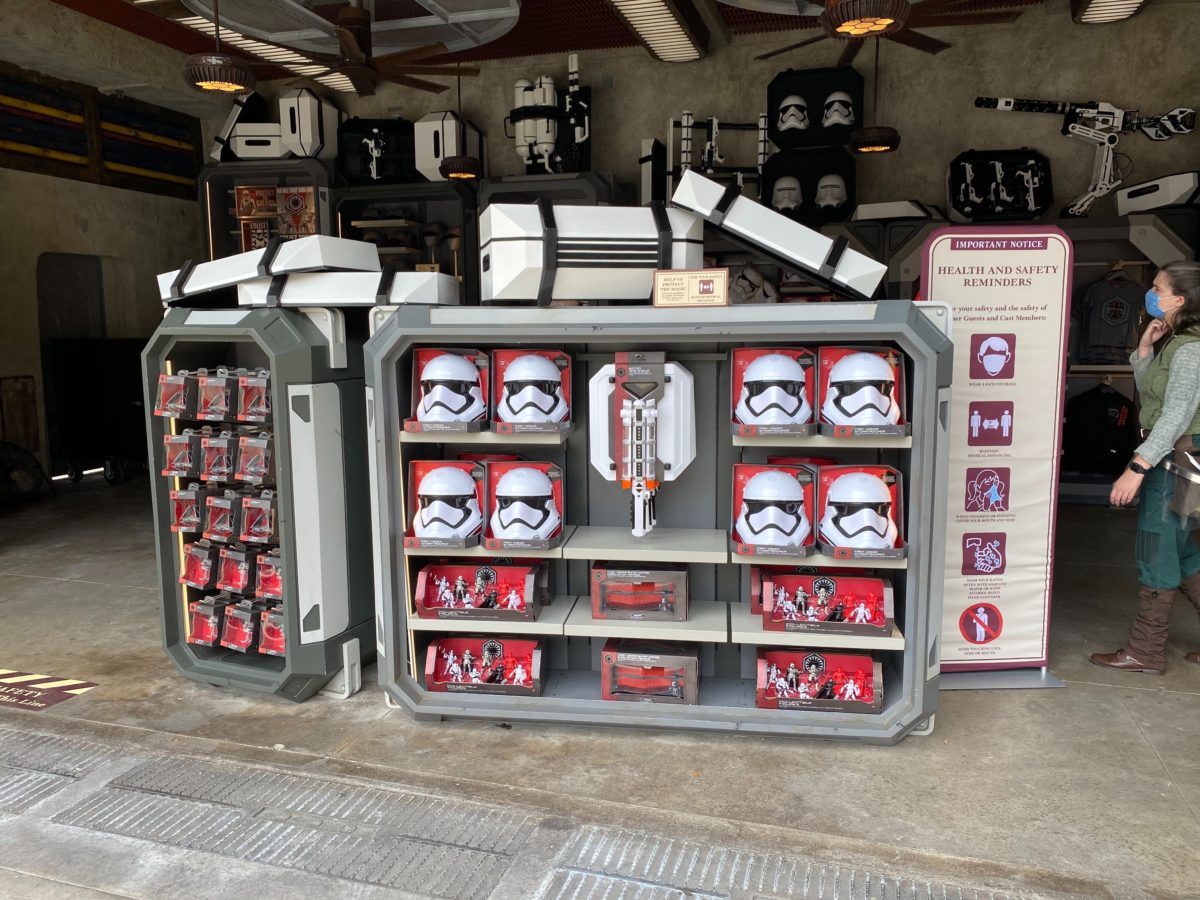 Signage next to the front display reminds guests to keep their face coverings, socially distance, and wash their hands often.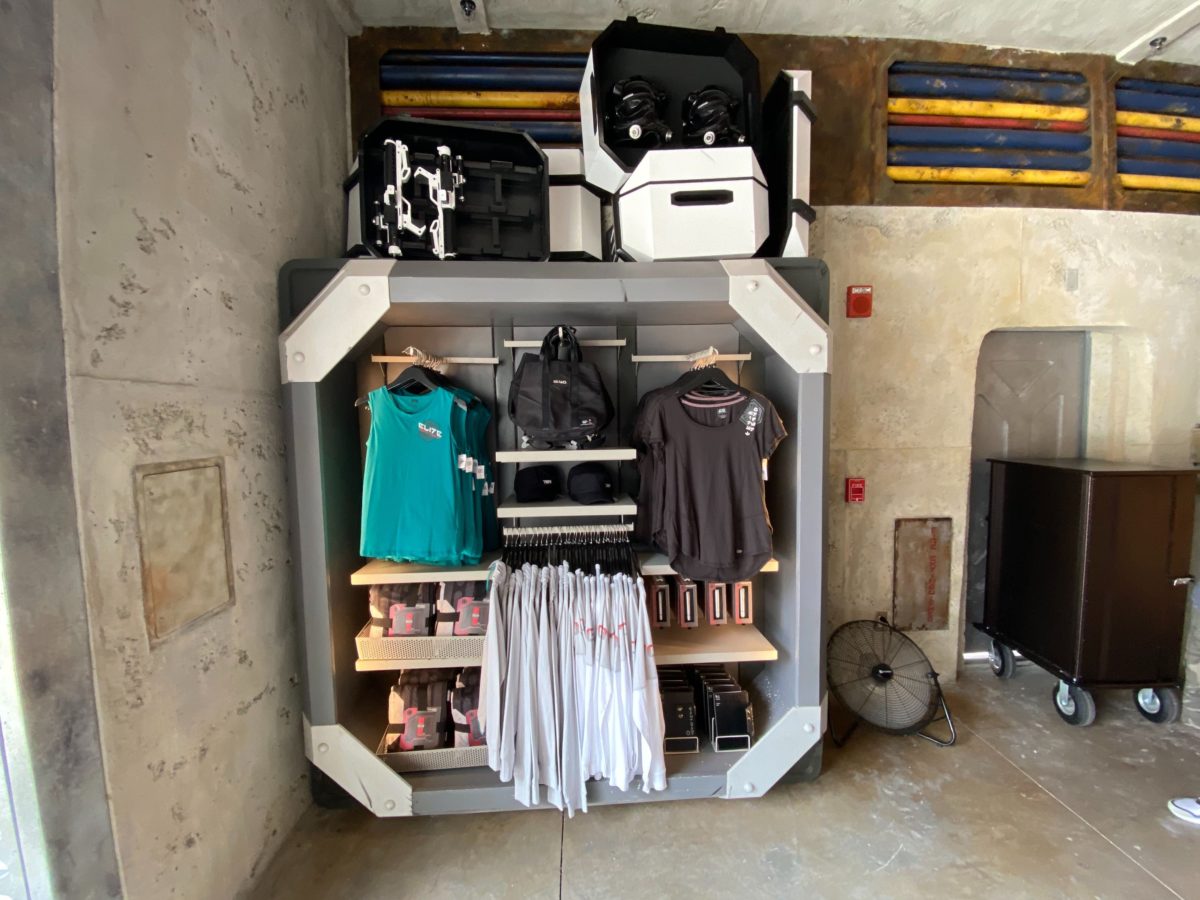 The shop is stocked with fashionable items for First Order supporters.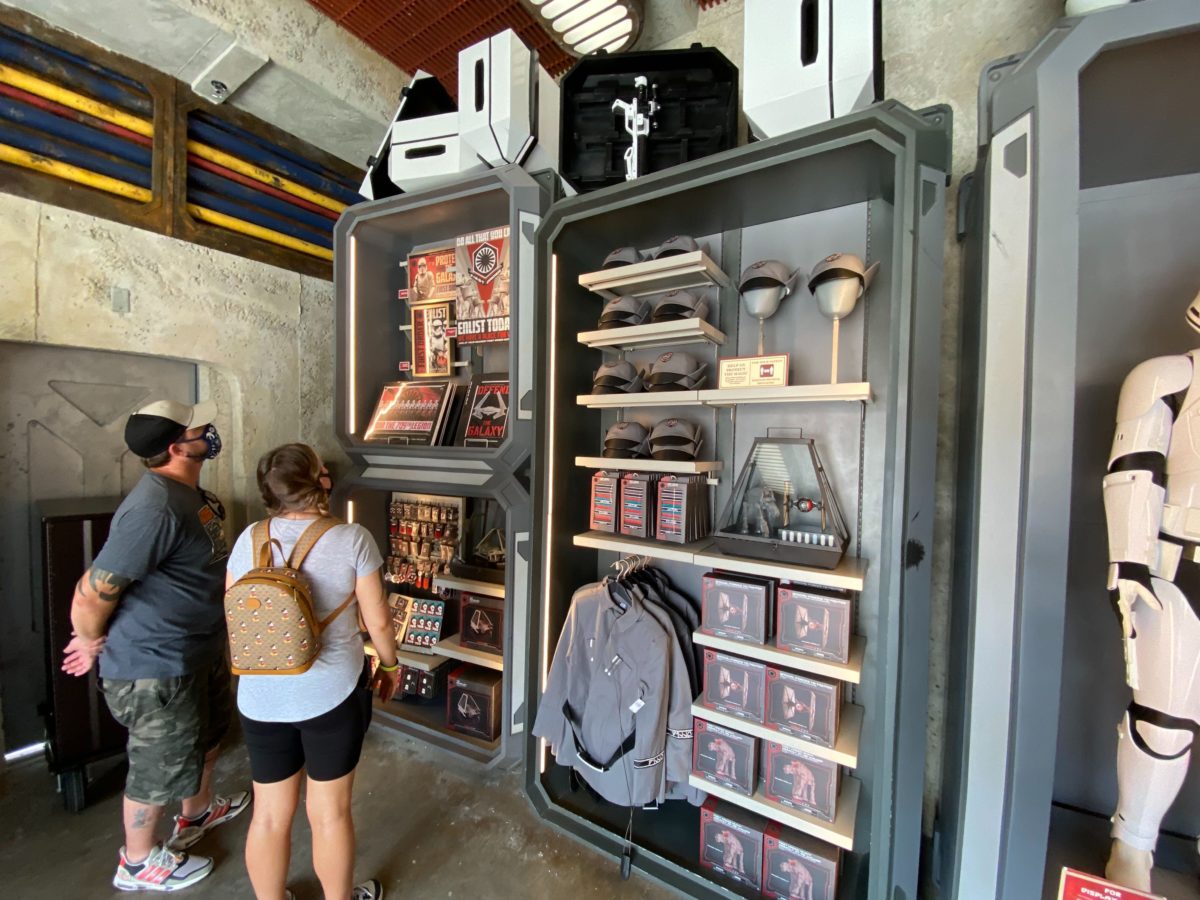 Guests can also purchase surplus uniform items. (Just don't tell any Resistance spies.)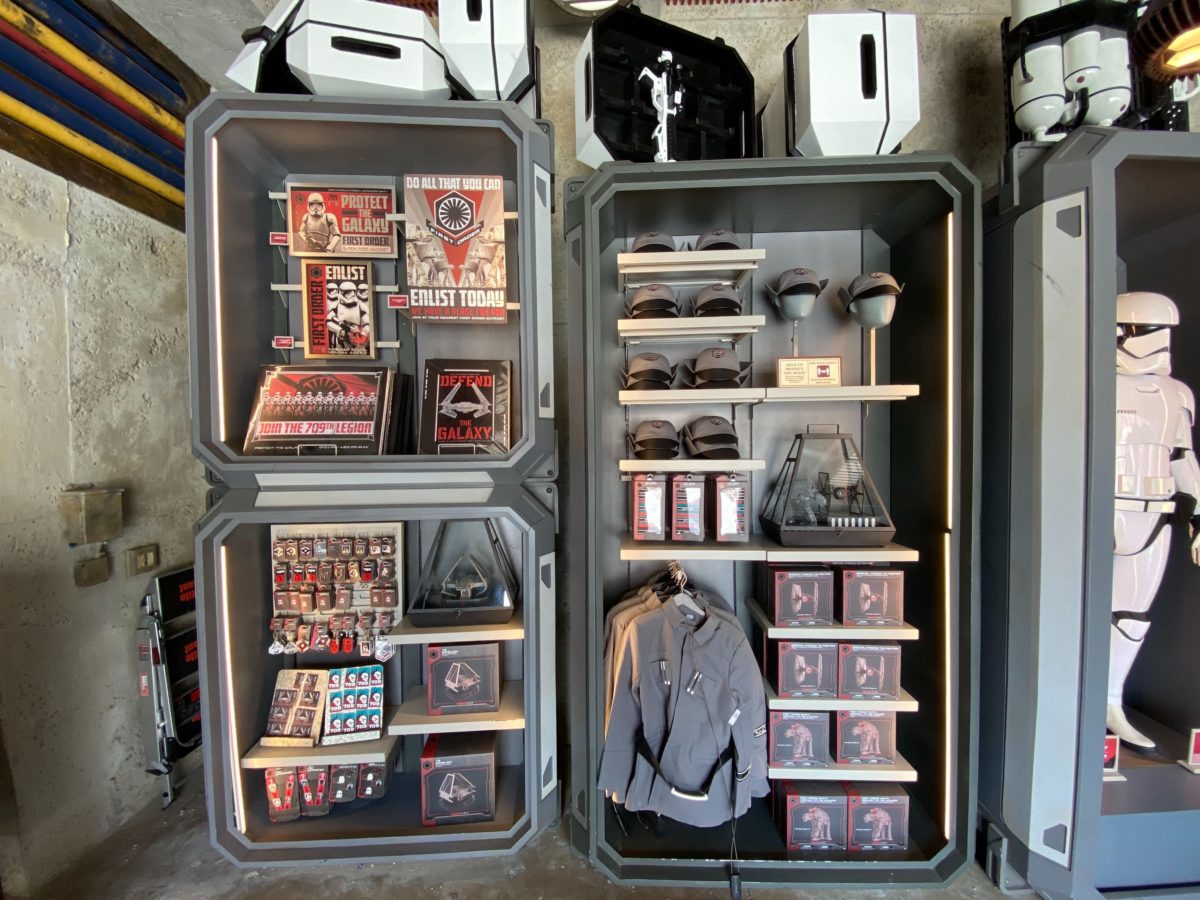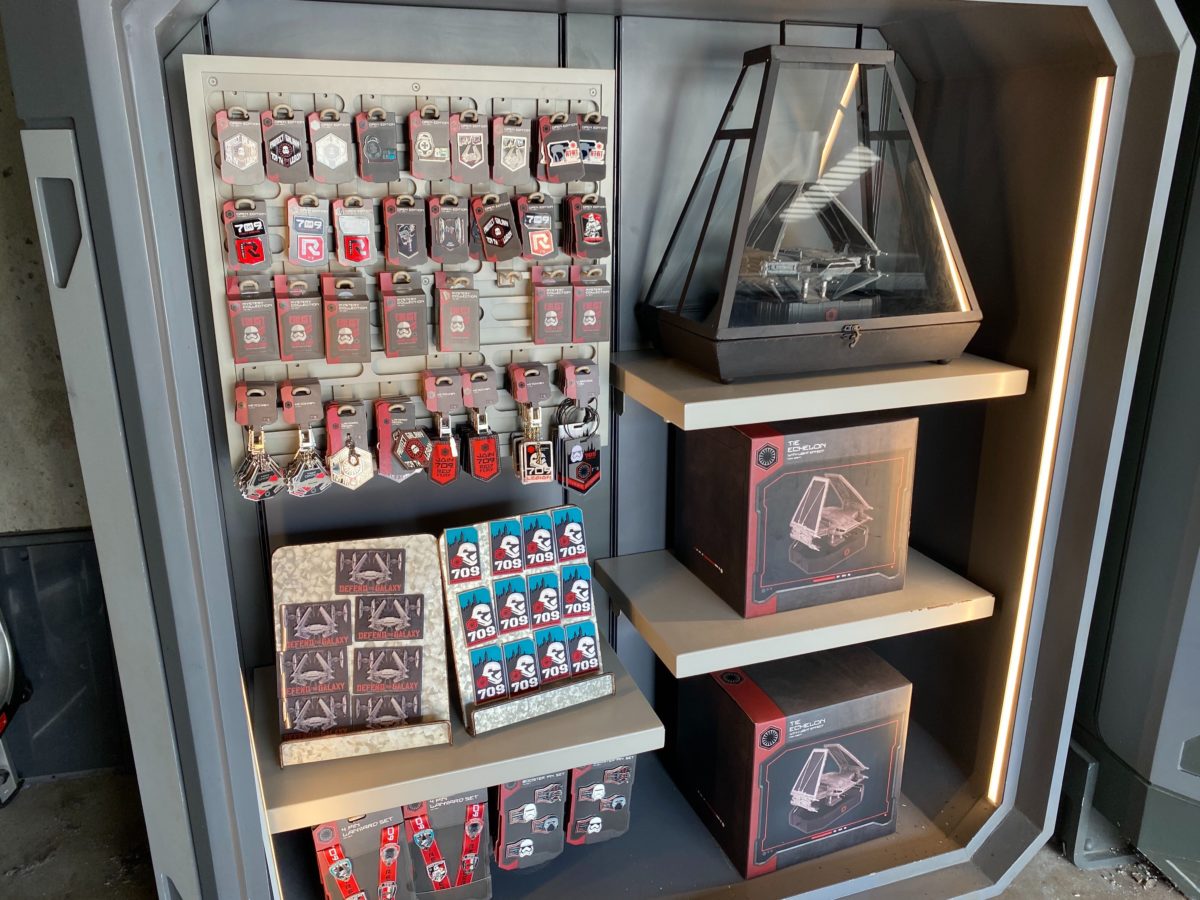 Pins, keychains, lanyards and magnets are available.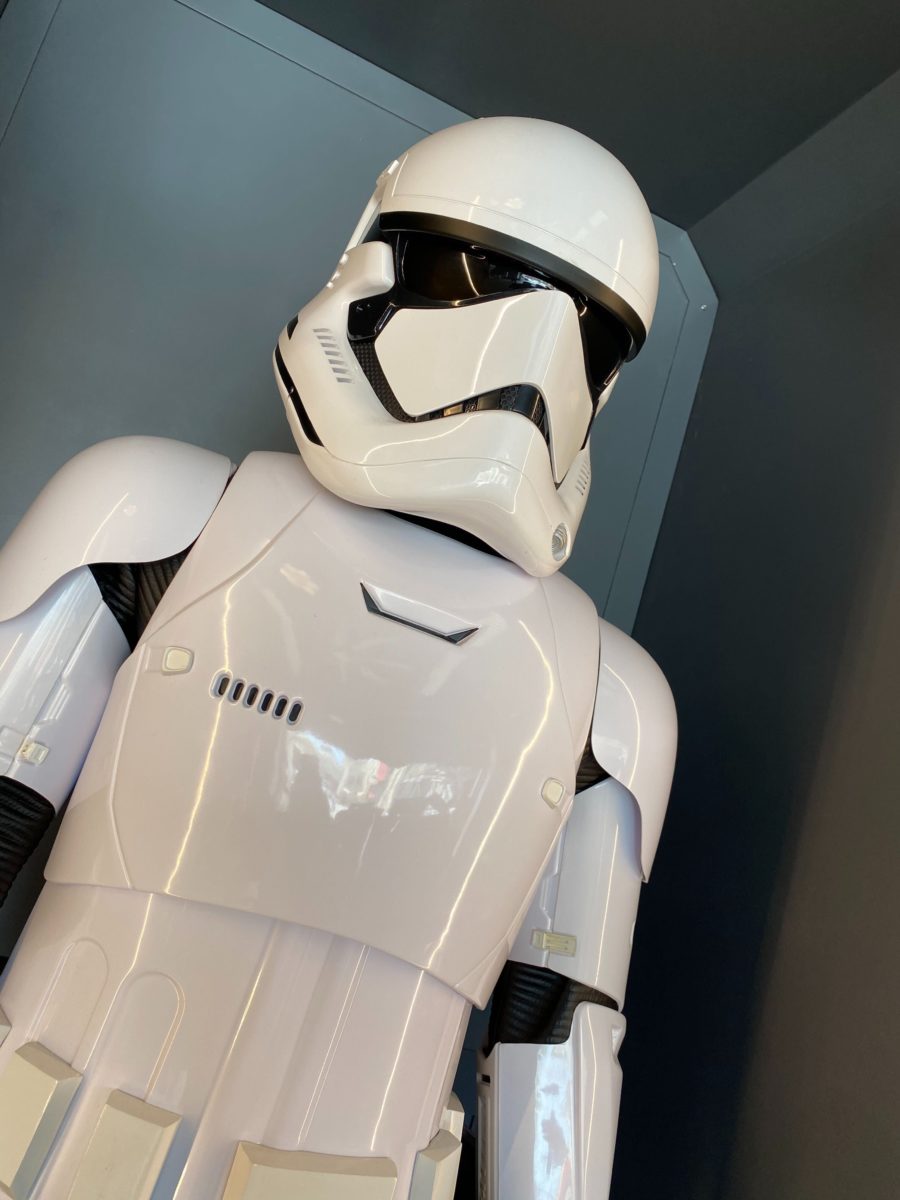 The eyes of the First Order are everywhere.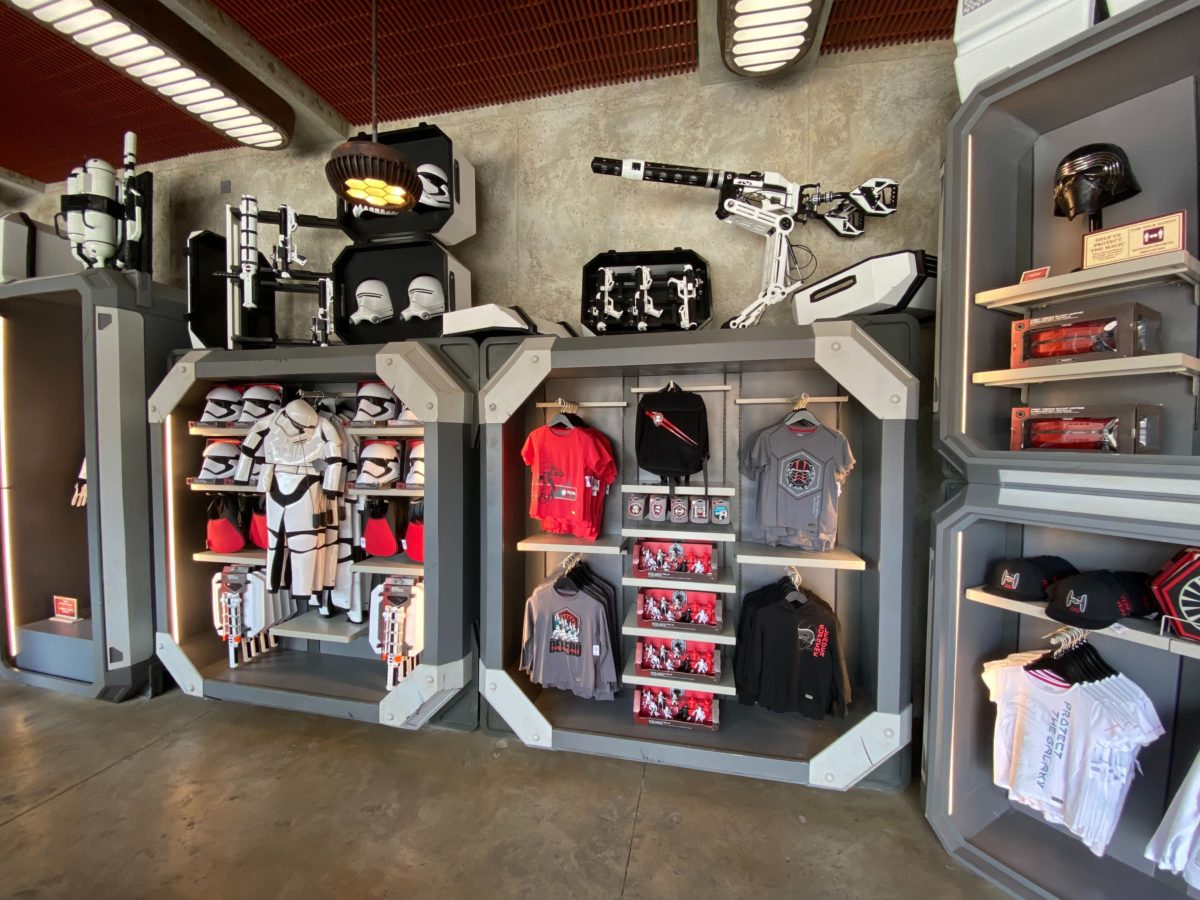 More casual apparel for adults and children is also for sale.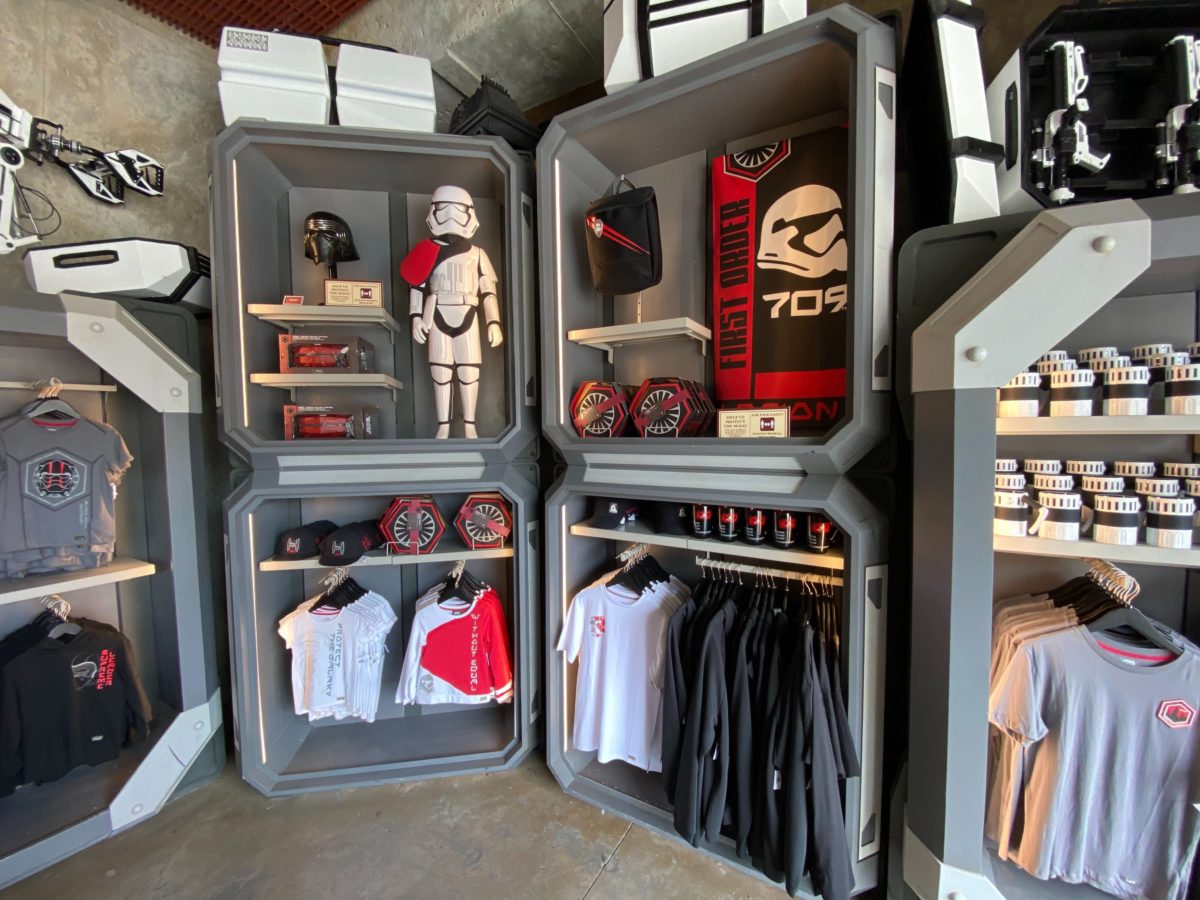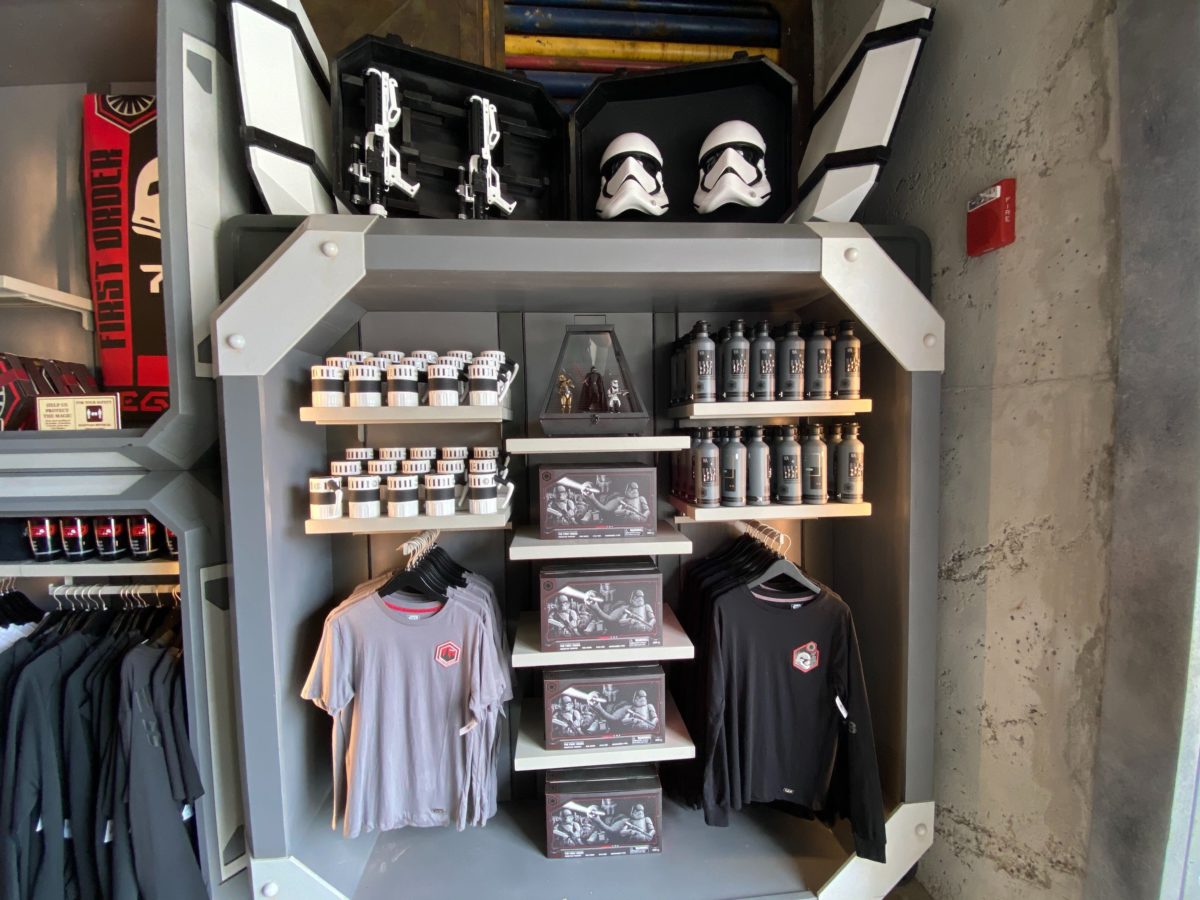 Toys and homeware can be found in this display, including The Black Series figures.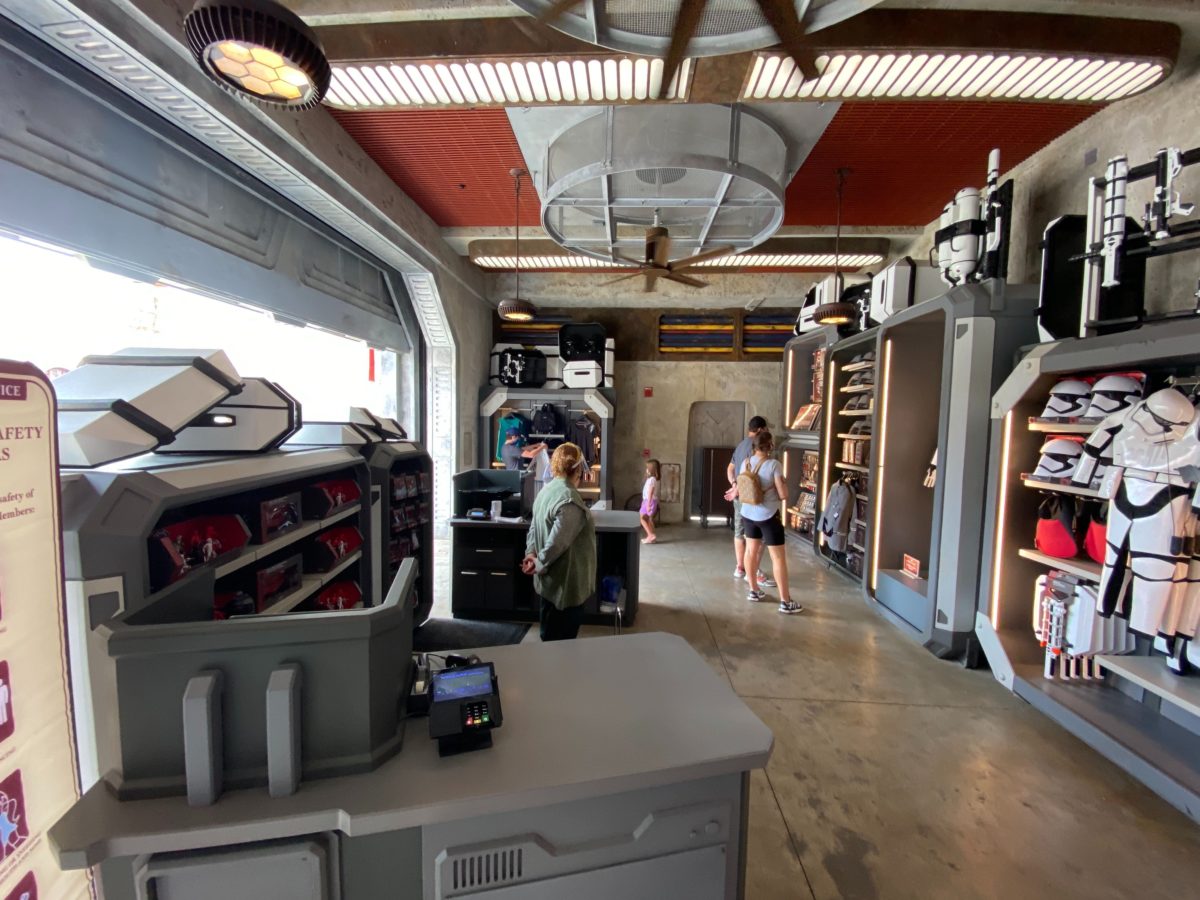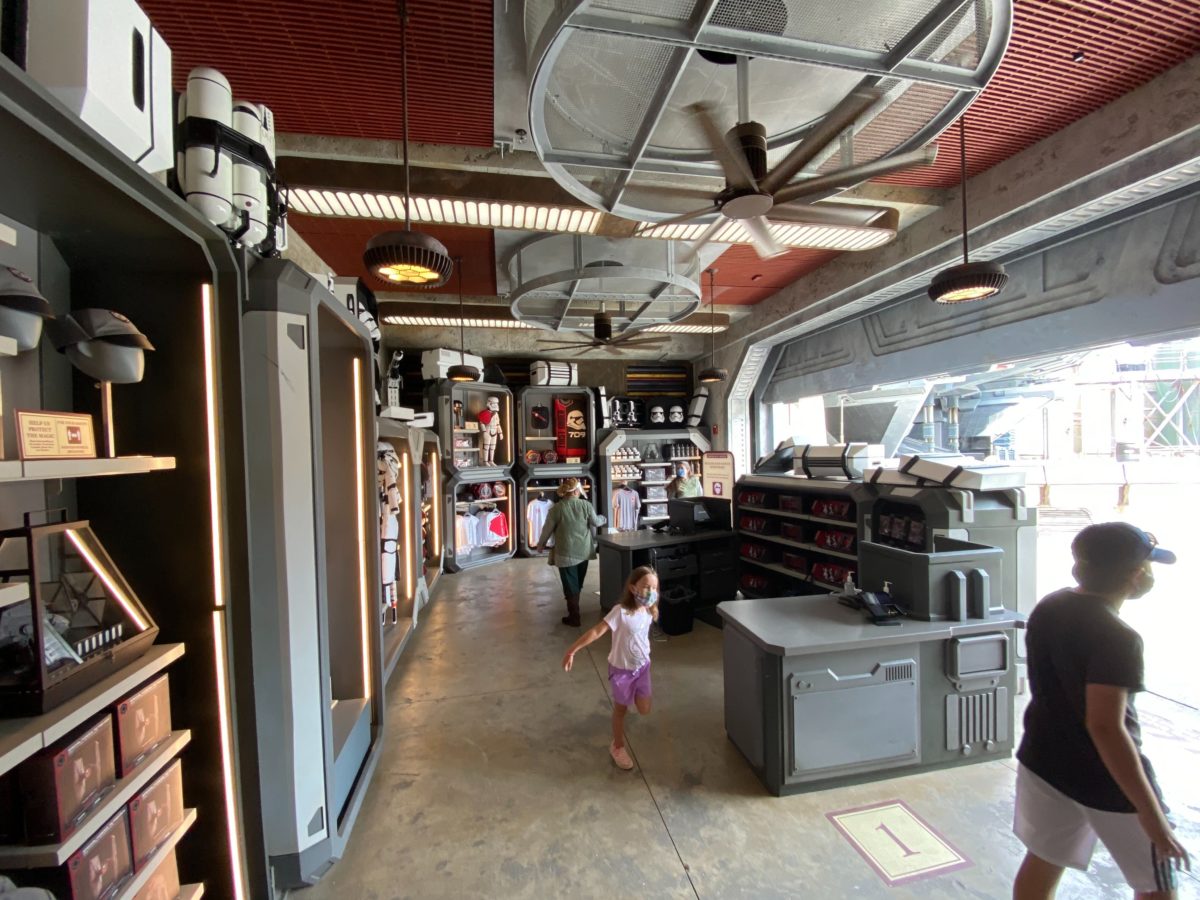 When it's time to check out, guests are directed to a numbered counter to direct their purchase.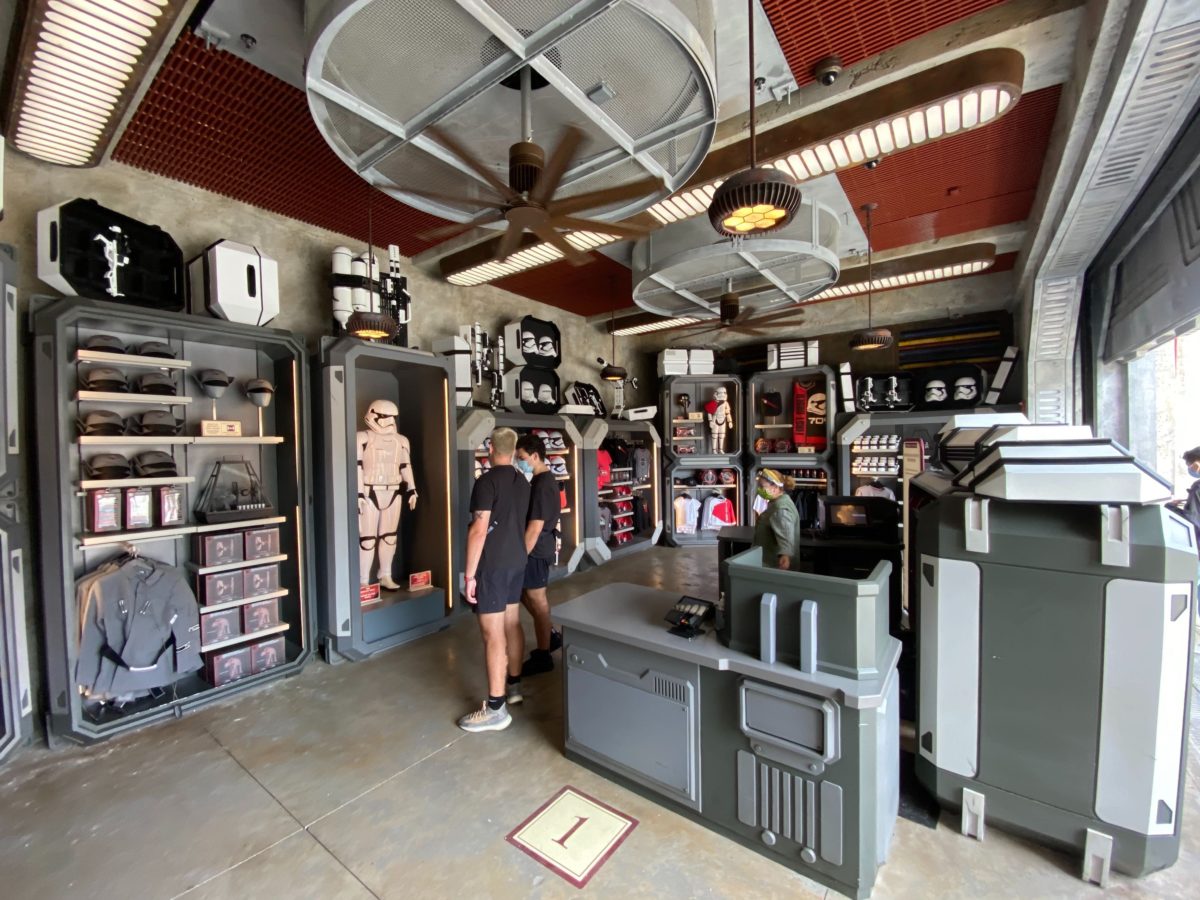 With the reopening, the First Order's efforts on Batuu are fully operational. With the Resistance retreating to the remains of Black Spire Outfitters, there will be (retail) dominance in the galaxy.