This post may contain affiliate links; please read the disclosure for more information.
The Resistance is on the move at Black Spire Outpost… or at least their merchandise is.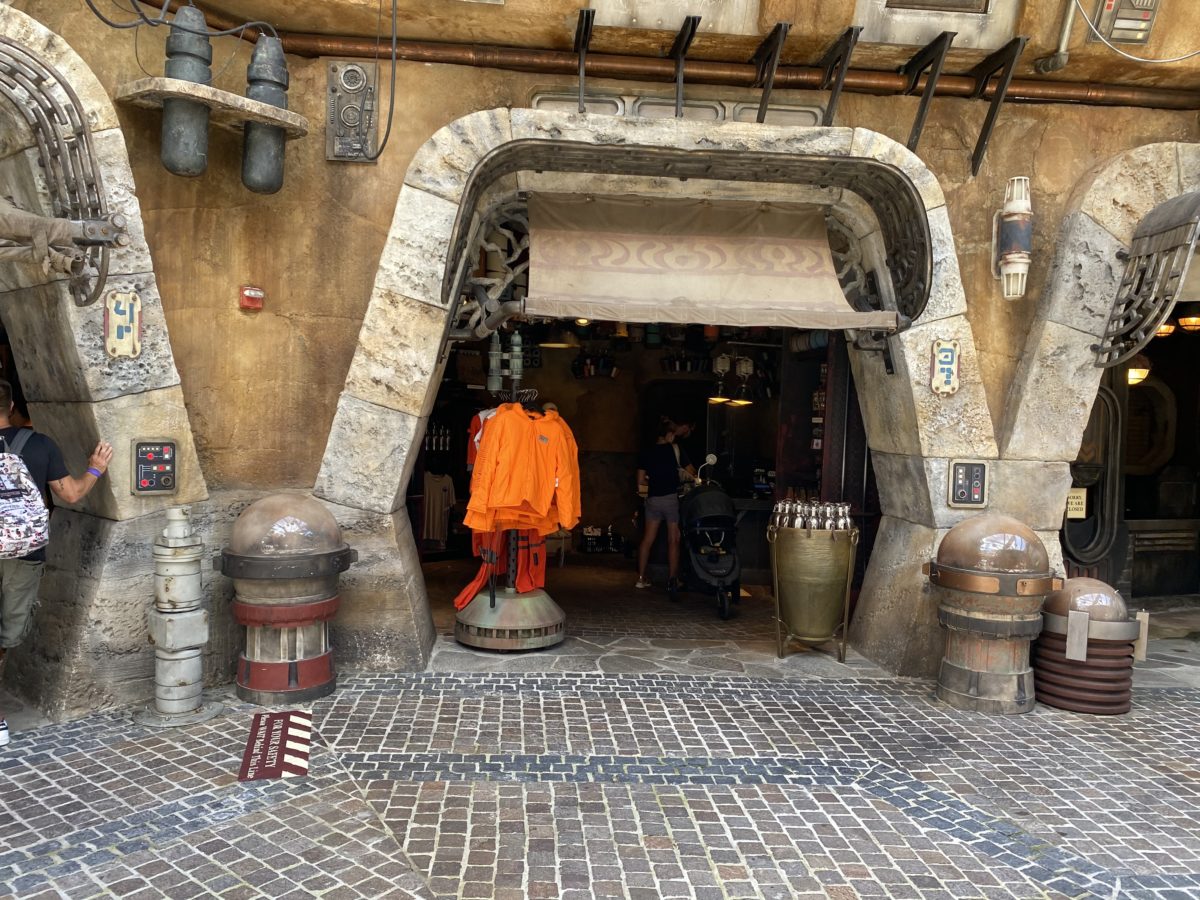 While the Resistance Supply kiosk remains closed outside Star Wars: Rise of the Resistance at Disney's Hollywood Studios, guests looking to show their support can find Resistance gear at the Black Spire Outfitters location.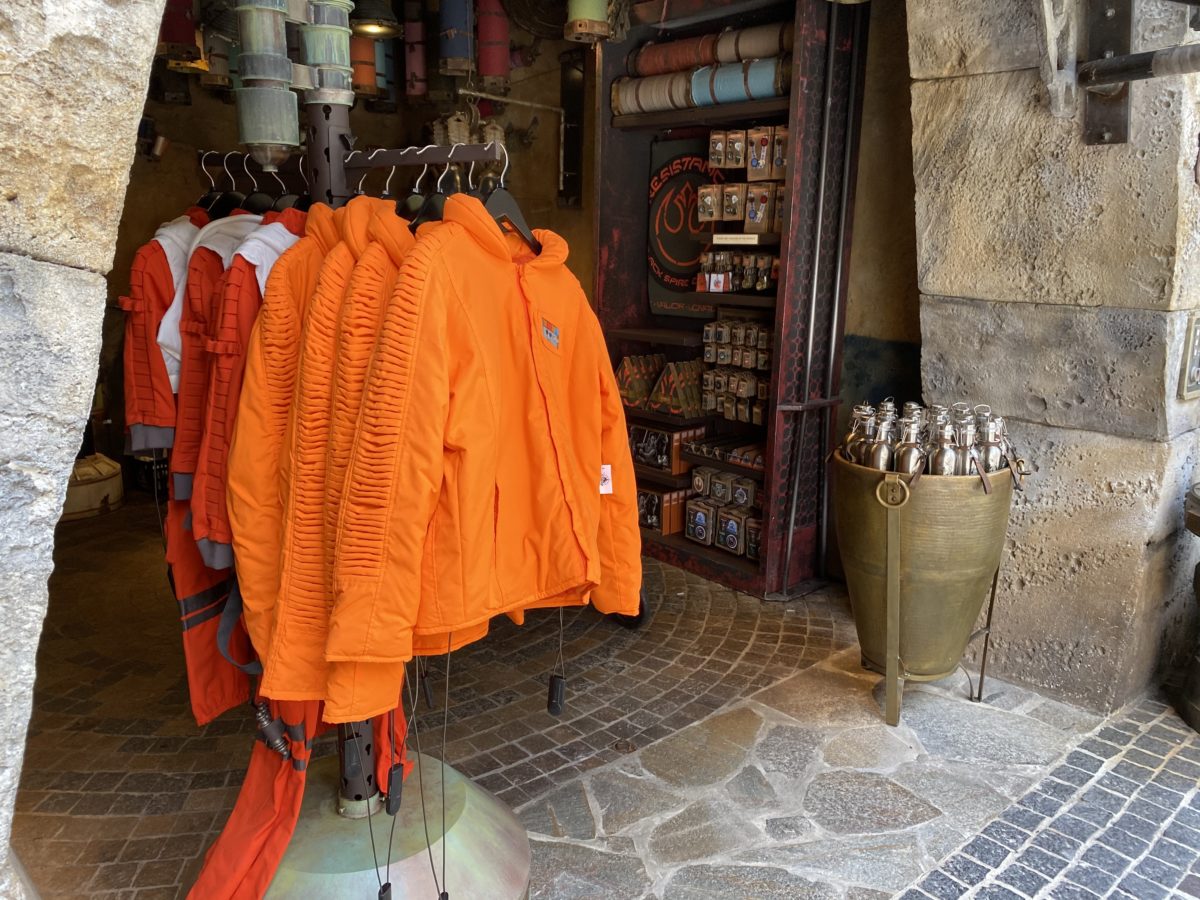 Black Spire Outfitters was previously home to a selection of Jedi and Sith robes and accessories. While the Sith may object, the Resistance and Jedi have had a long partnership.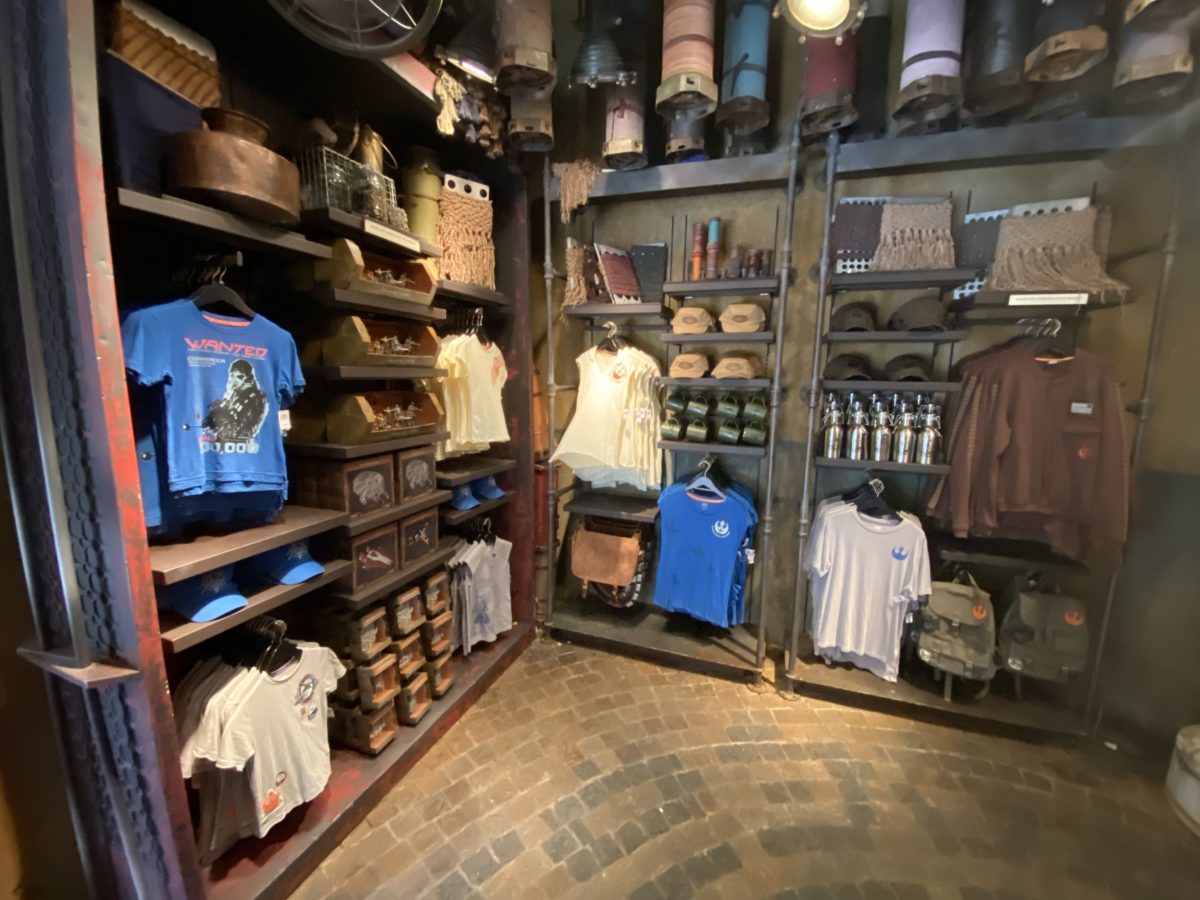 Inside, guests can find apparel, accessories, toys and collectibles all themed to the Resistance and its members.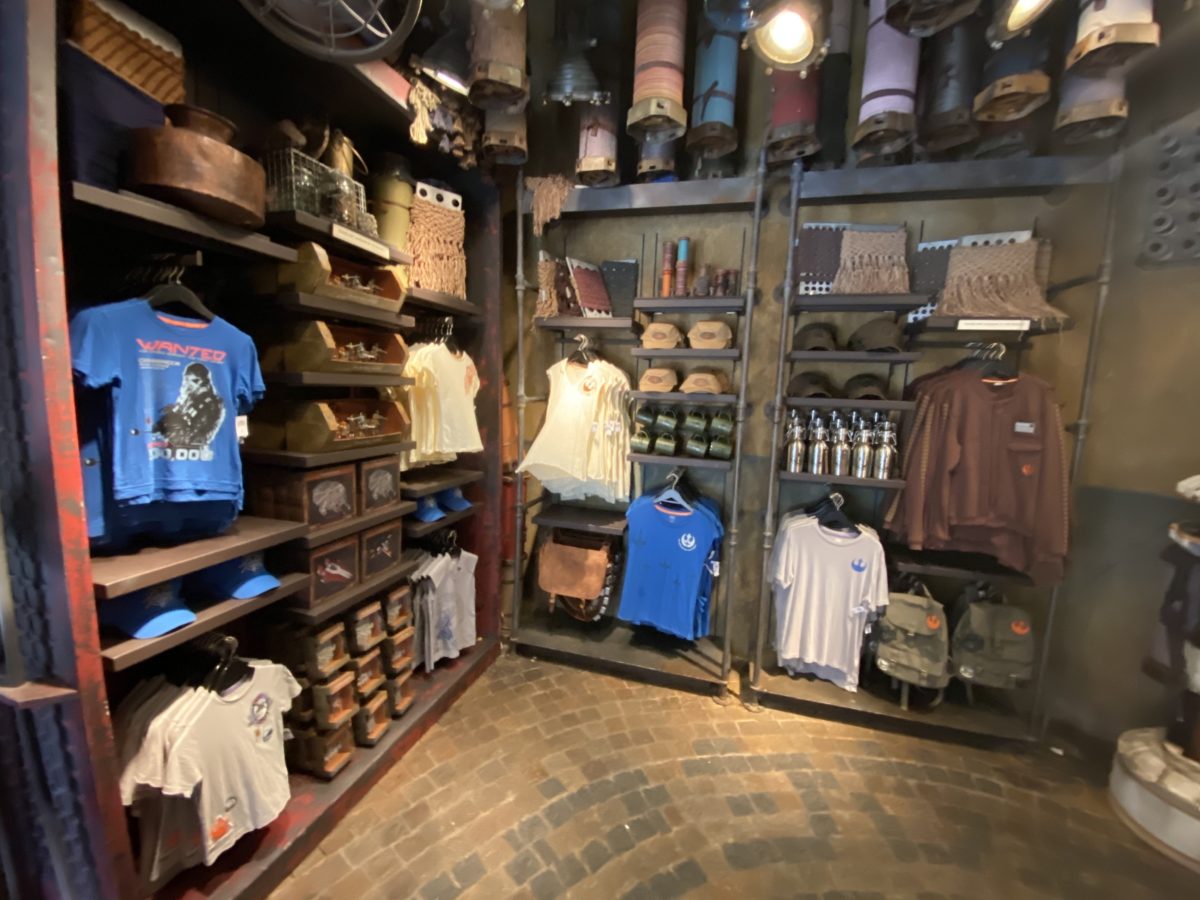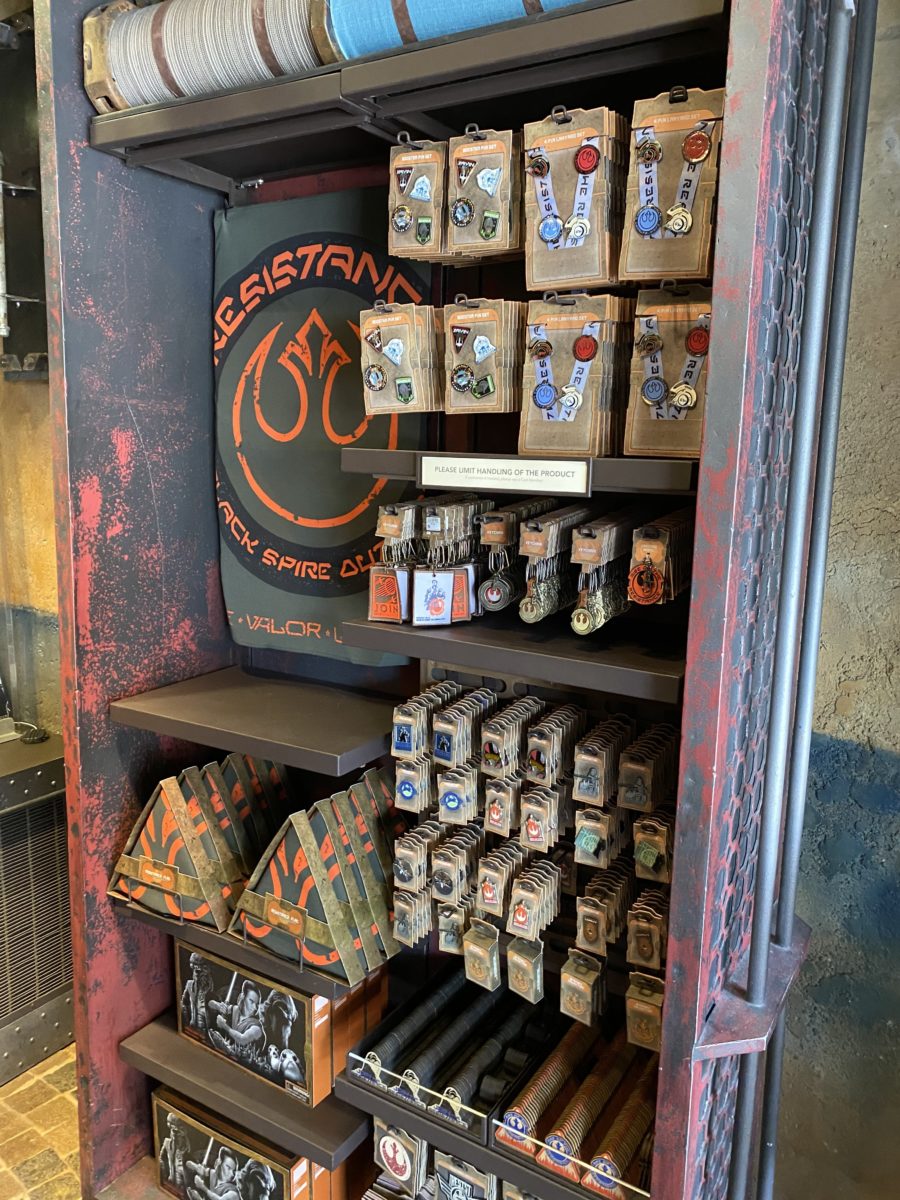 Pins, action figures, and more can be found on this shelf near the register.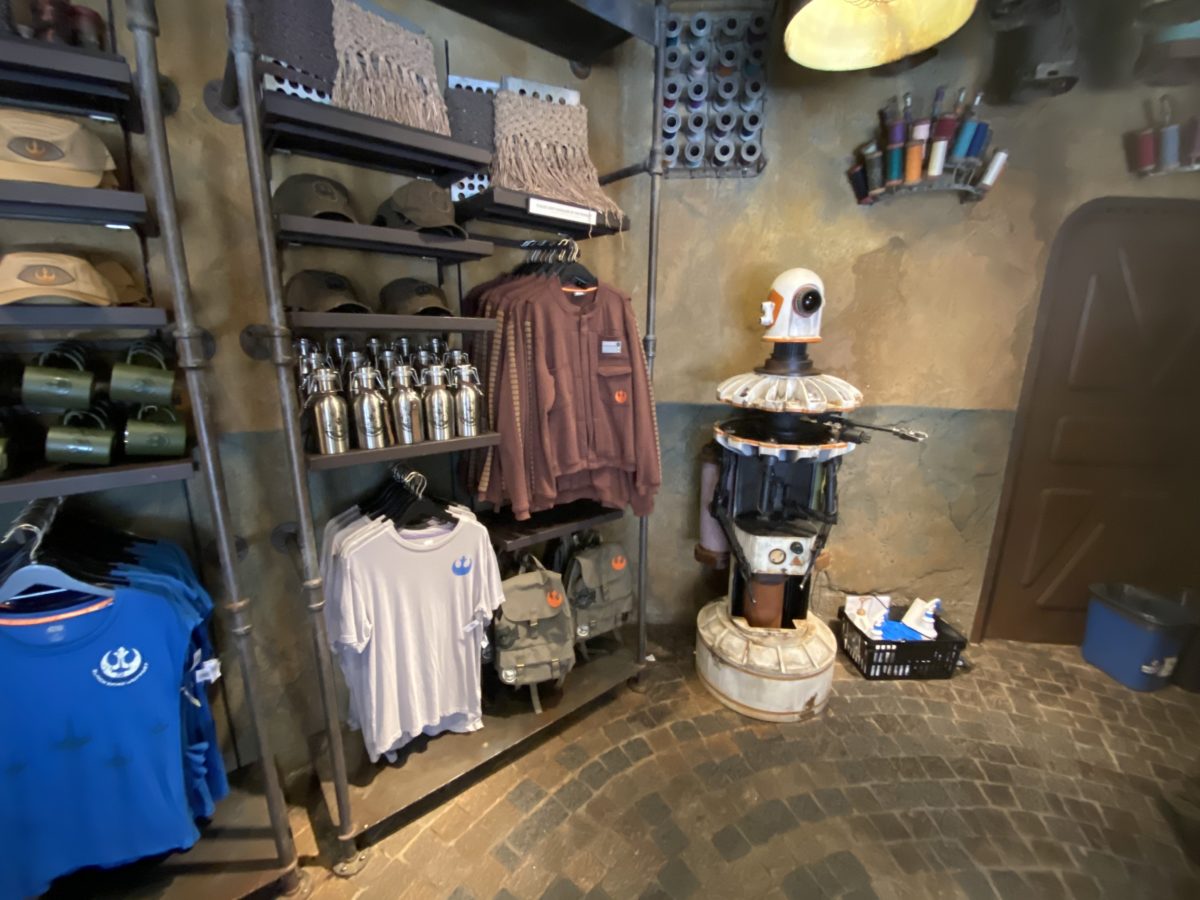 A trusty droid waits in the corner.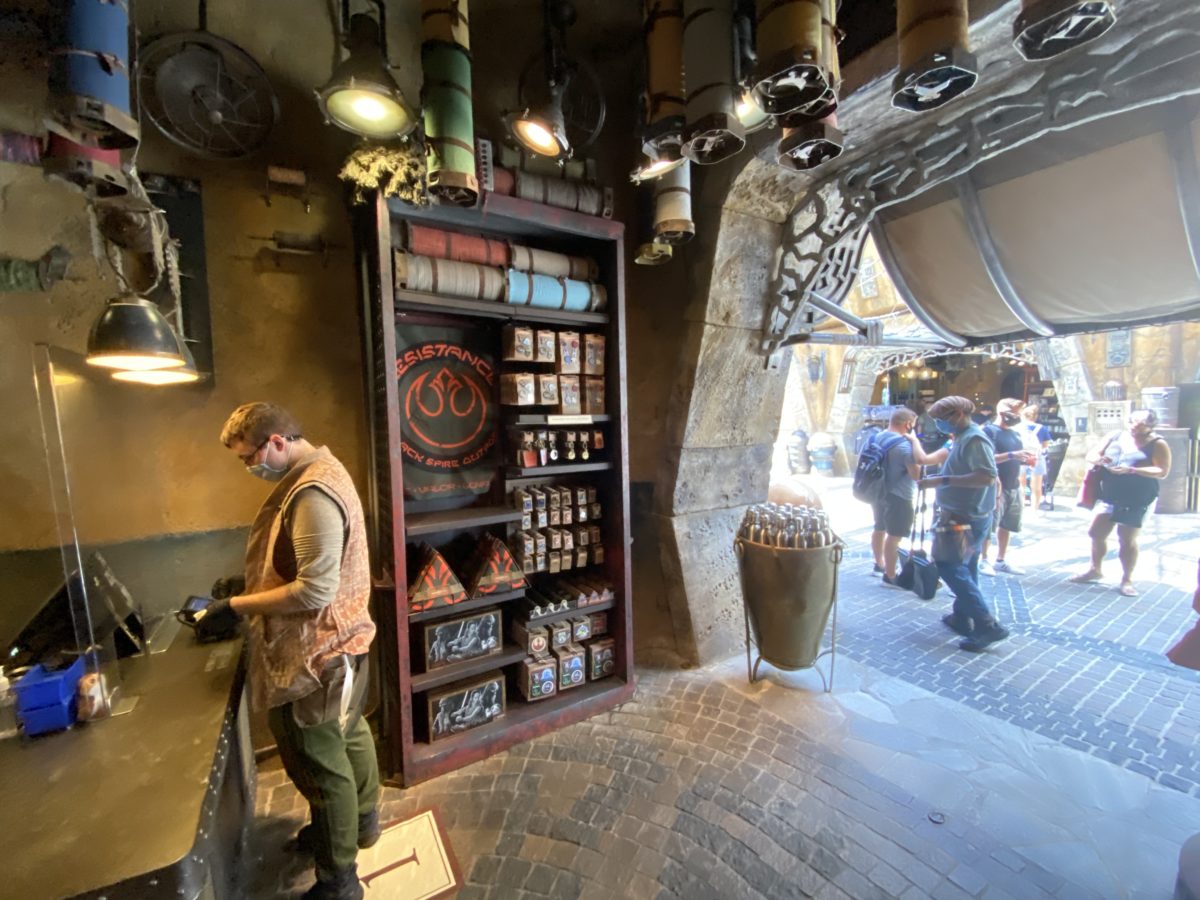 Now, for any Resistance spies looking to infiltrate the First Order, we've been unable to locate any merchandise, as First Order Cargo remains closed at Star Wars: Galaxy's Edge. Kylo Ren isn't going to be happy about that.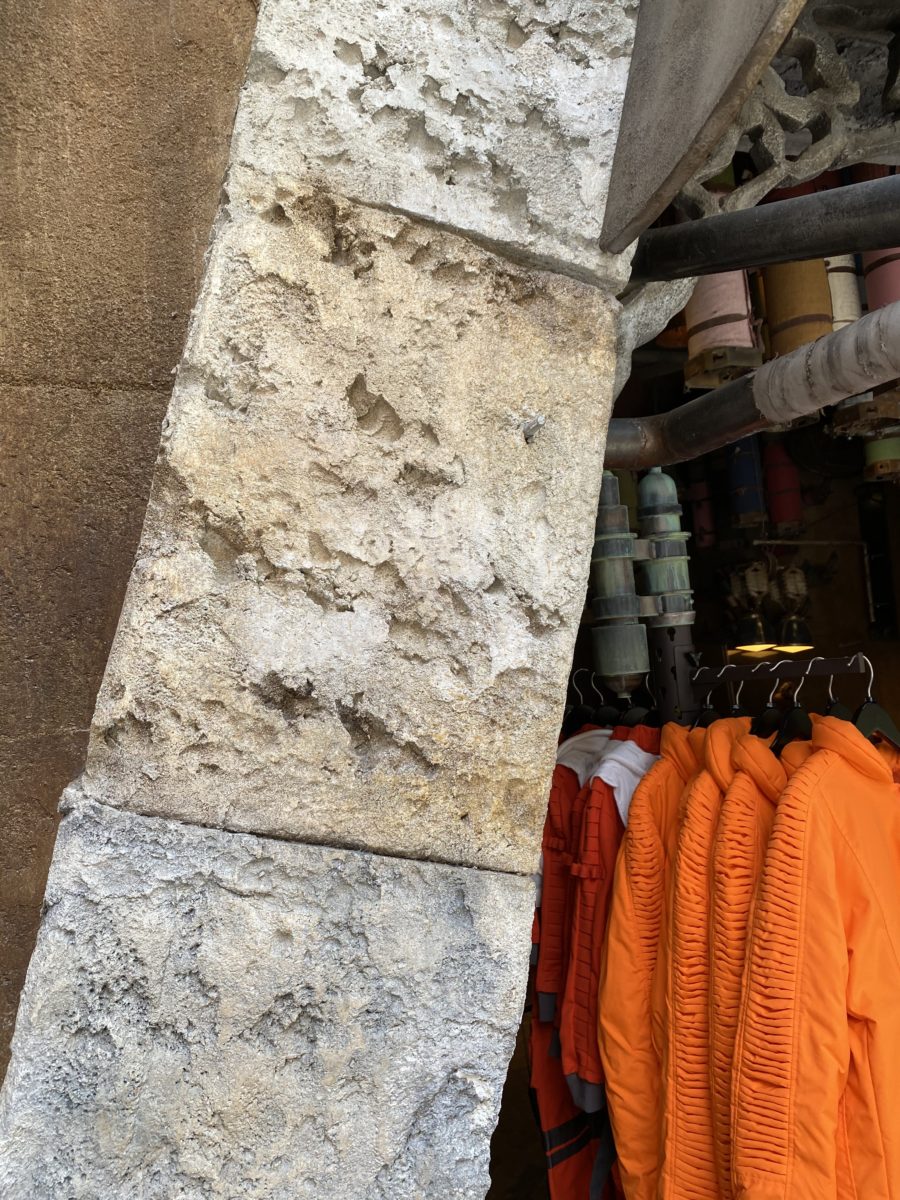 Could those be blaster marks outside? Maybe stormtroopers aren't far off.
Currently, only one party is allowed in the store at a time, as is the social distancing rule at Black Spire Marketplace, so be prepared for a possible wait. Keep reading WDWNT for more coverage of everything going on at Disney's Hollywood Studios.