Disney's Hollywood Studios is officially reopen to the public, and we are making our way around the entire park to provide updates regarding all things health and safety. Our next stop is The Hollywood Brown Derby restaurant off of Hollywood Boulevard. This eatery is typically one of our favorites, so our expectations were high.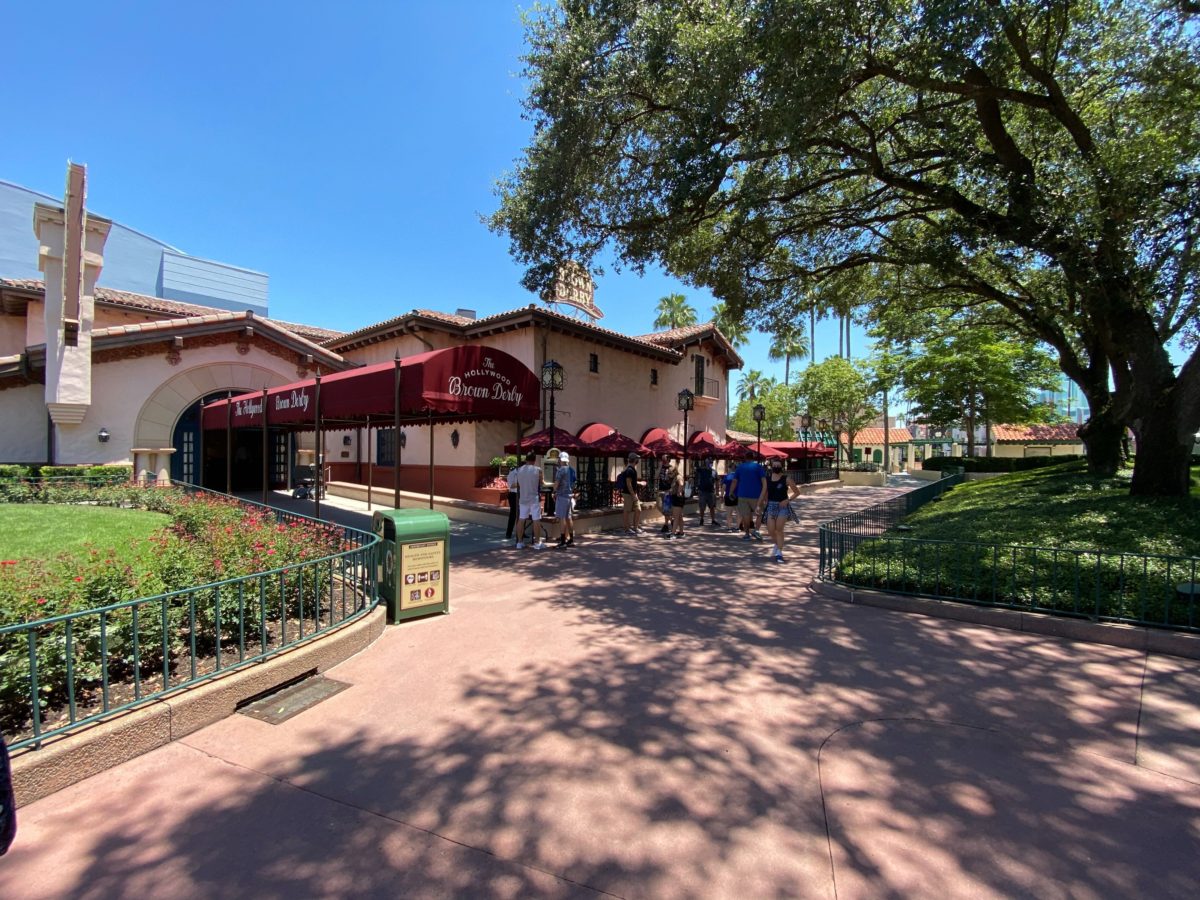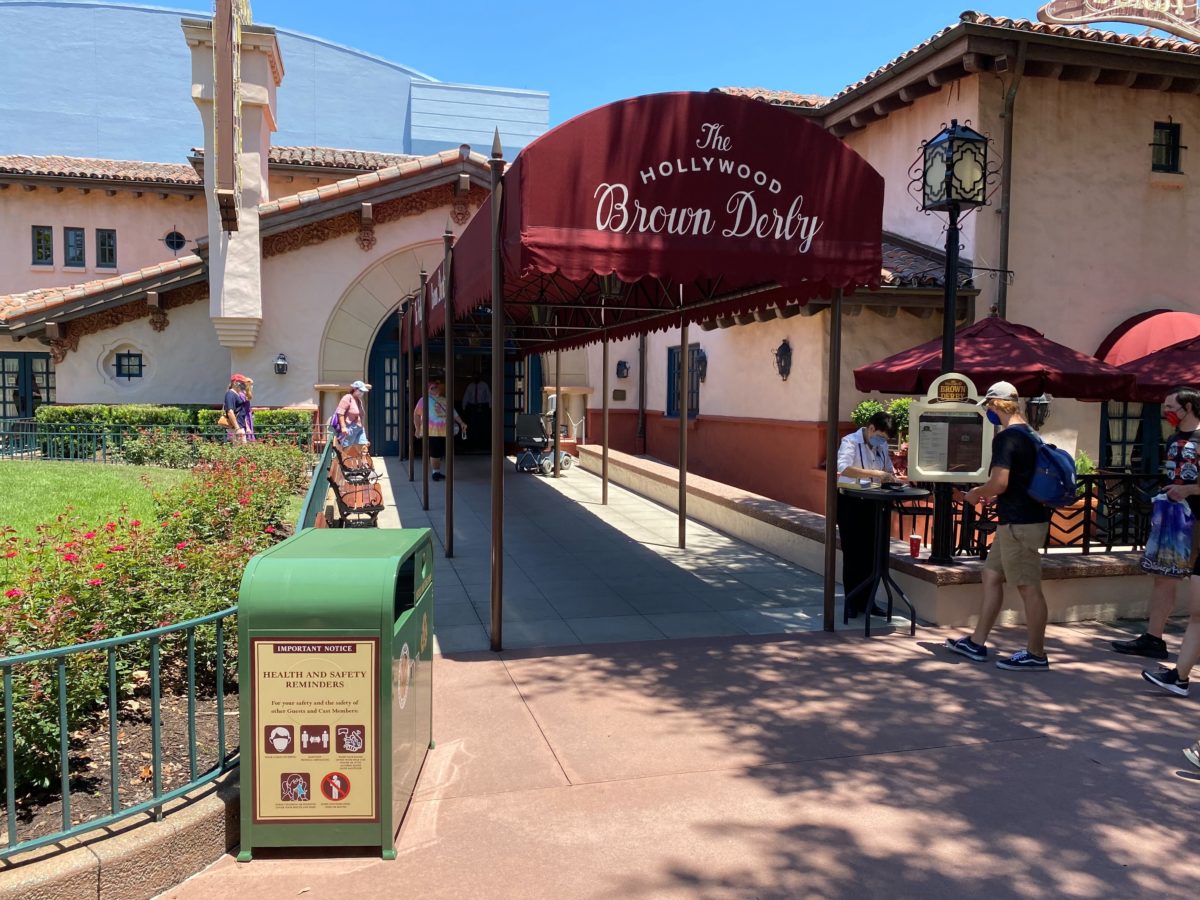 Health and safety warnings can even be seen on trash cans in front of The Hollywood Brown Derby.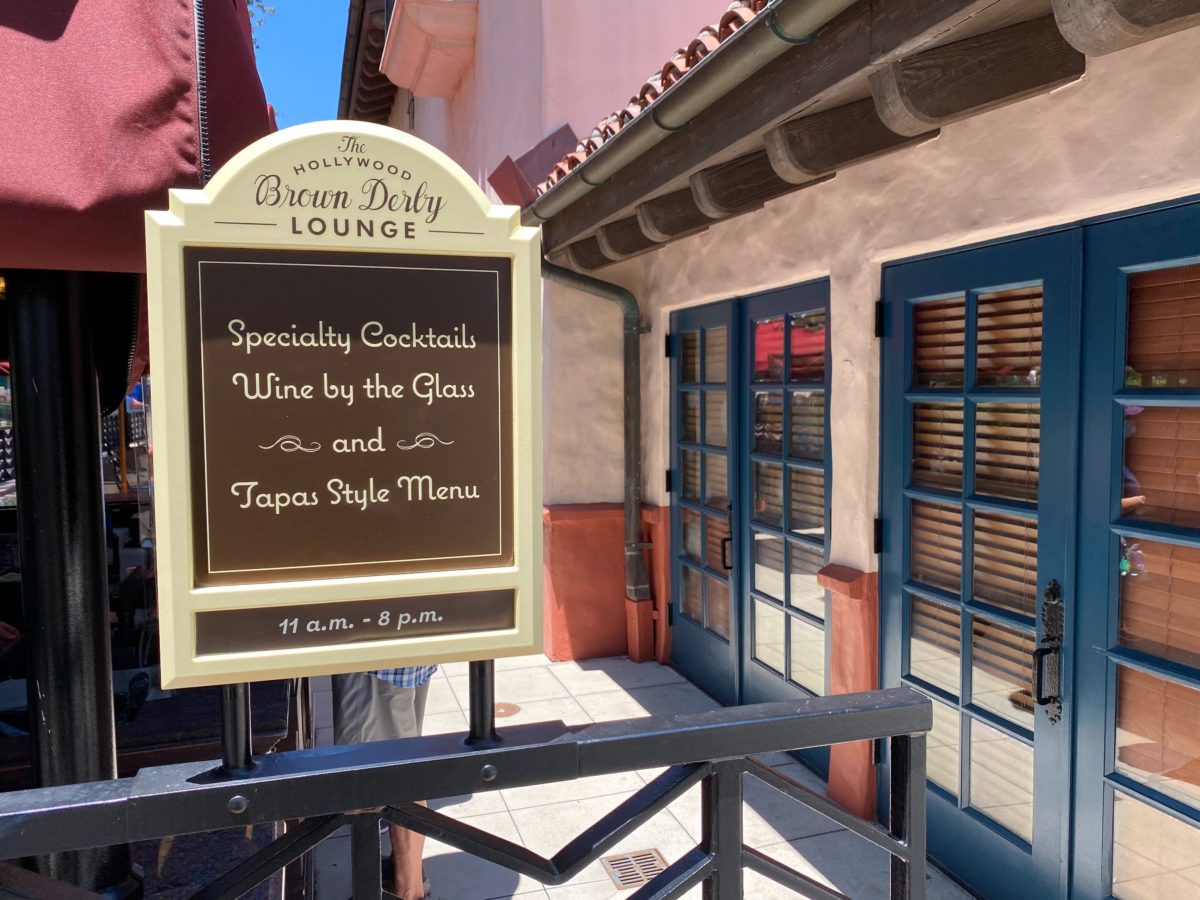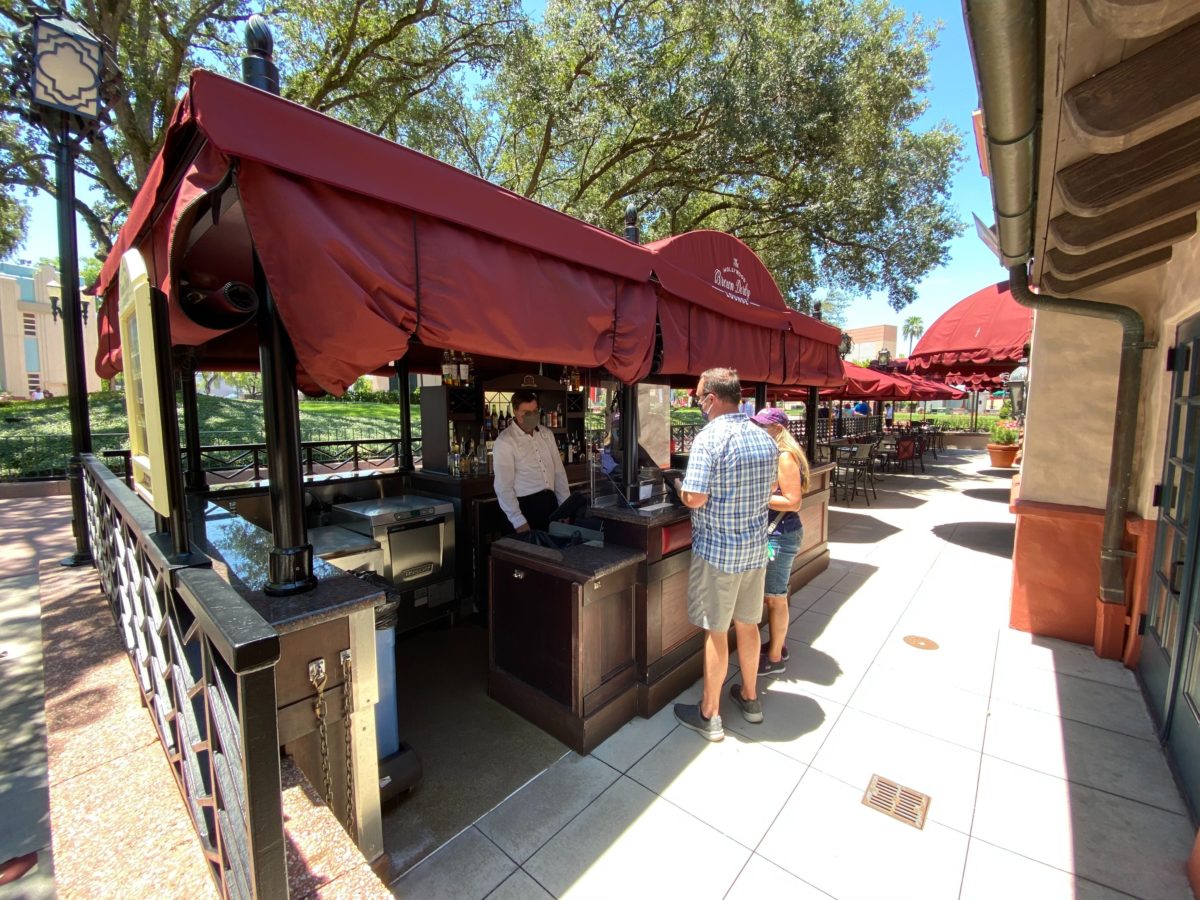 The outdoor Hollywood Brown Derby Lounge is still open to guests. We recommend arriving early to minimize waits if you're looking to dine at the lounge, as it's fairly popular.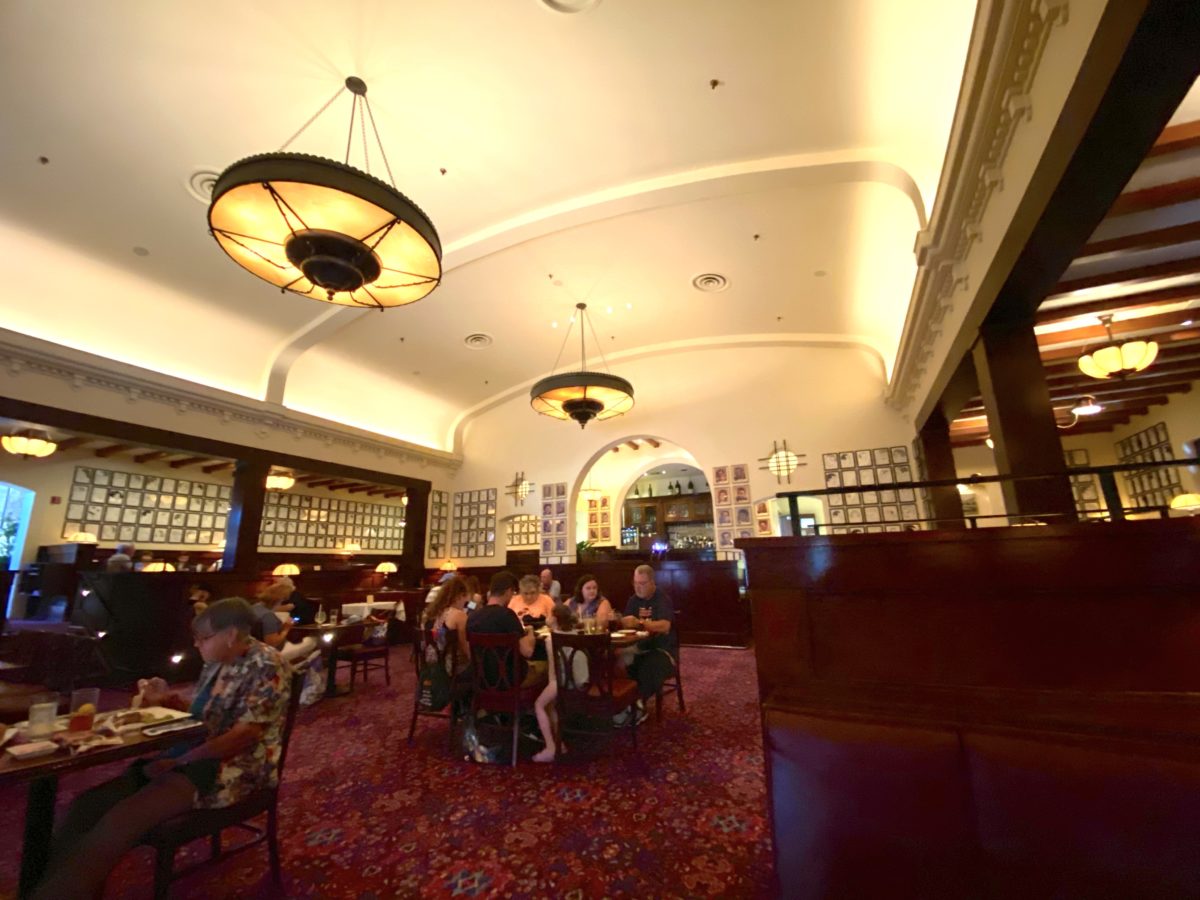 Tables throughout the restaurant are thoroughly spaced out and some are not in use in order to enforce the social distancing of guests.
Once seated, we were given a QR code to virtually access the lunch menu. We were also given our own individual paper drink menu. While the Brown Derby menu was scaled back some for the reopening, all of the usual favorites are still on there.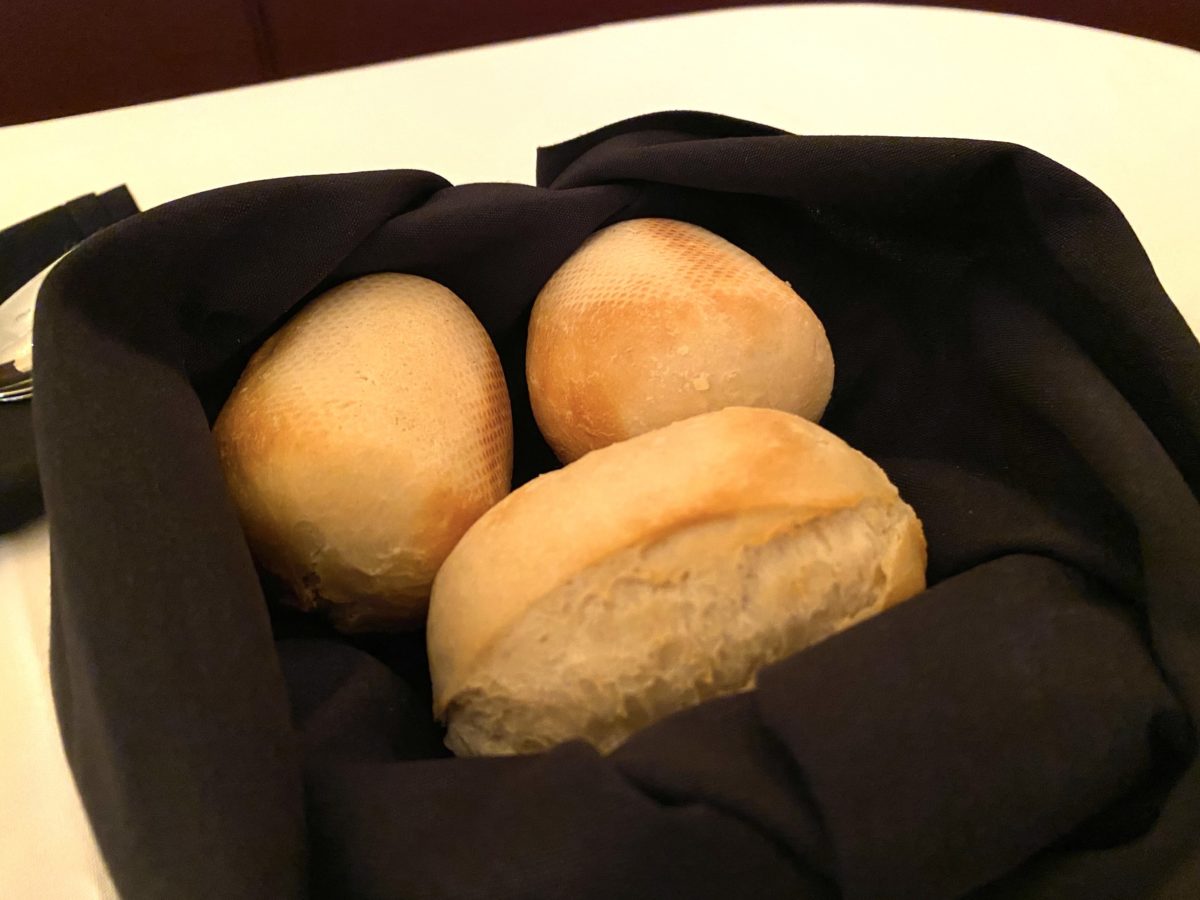 Complimentary warm bread (that may or may not also be a hidden Mickey) is served to each table with fresh butter sprinkled with pink Himalayan salt.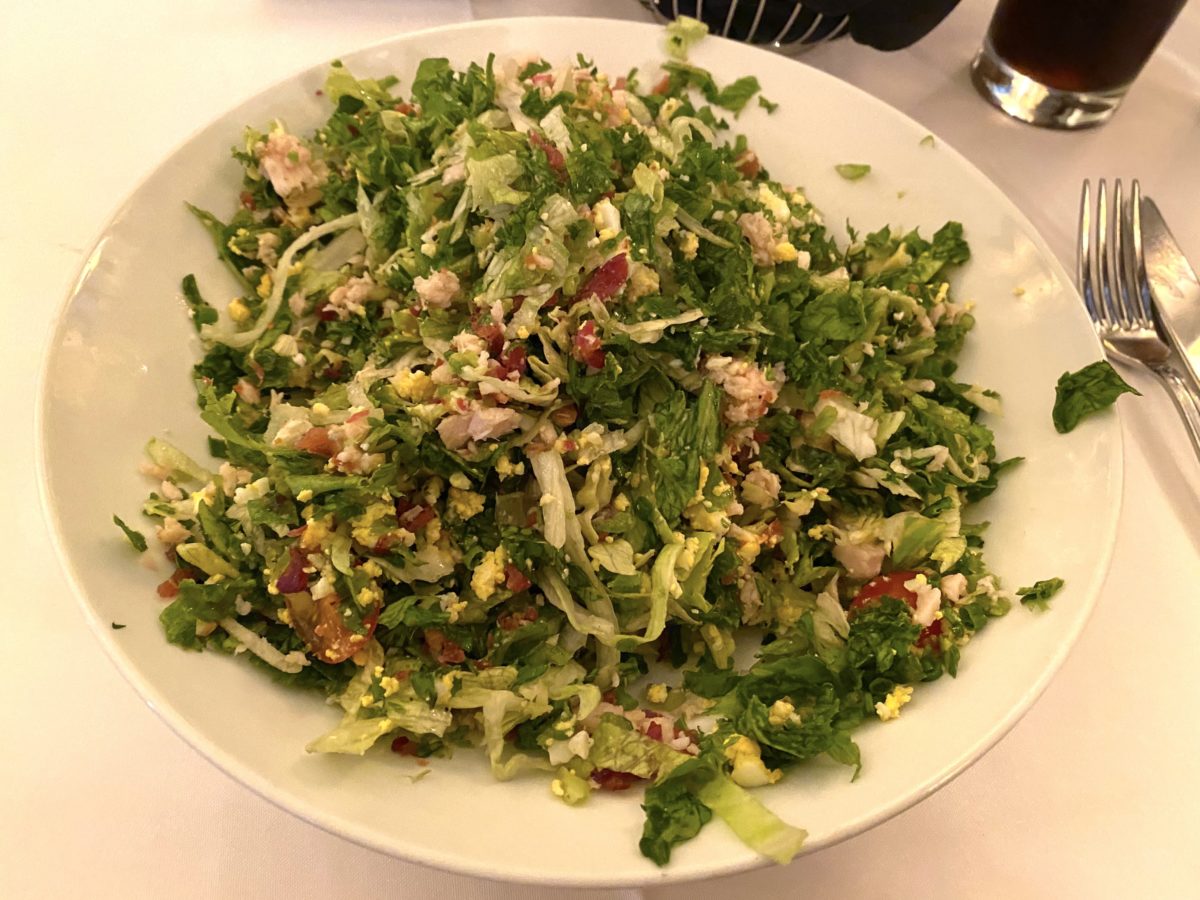 We ordered the "Famous Cobb Salad" for $18.00, and it was still mixed right in front of us table-side by a Cast Member wearing a face shield (and mask.)
As expected, the food was fresh and delicious. The Hollywood Brown Derby can get crowded quite easily, so the added space between each party actually enhanced our dining experience. If you're looking for high-quality American cuisine at Hollywood Studios, we recommend making a reservation for this restaurant on your next visit!