This post may contain affiliate links; please read the disclosure for more information.
Playing Clue is usually a creepy affair. But add in Disney Villains, and things become downright wicked!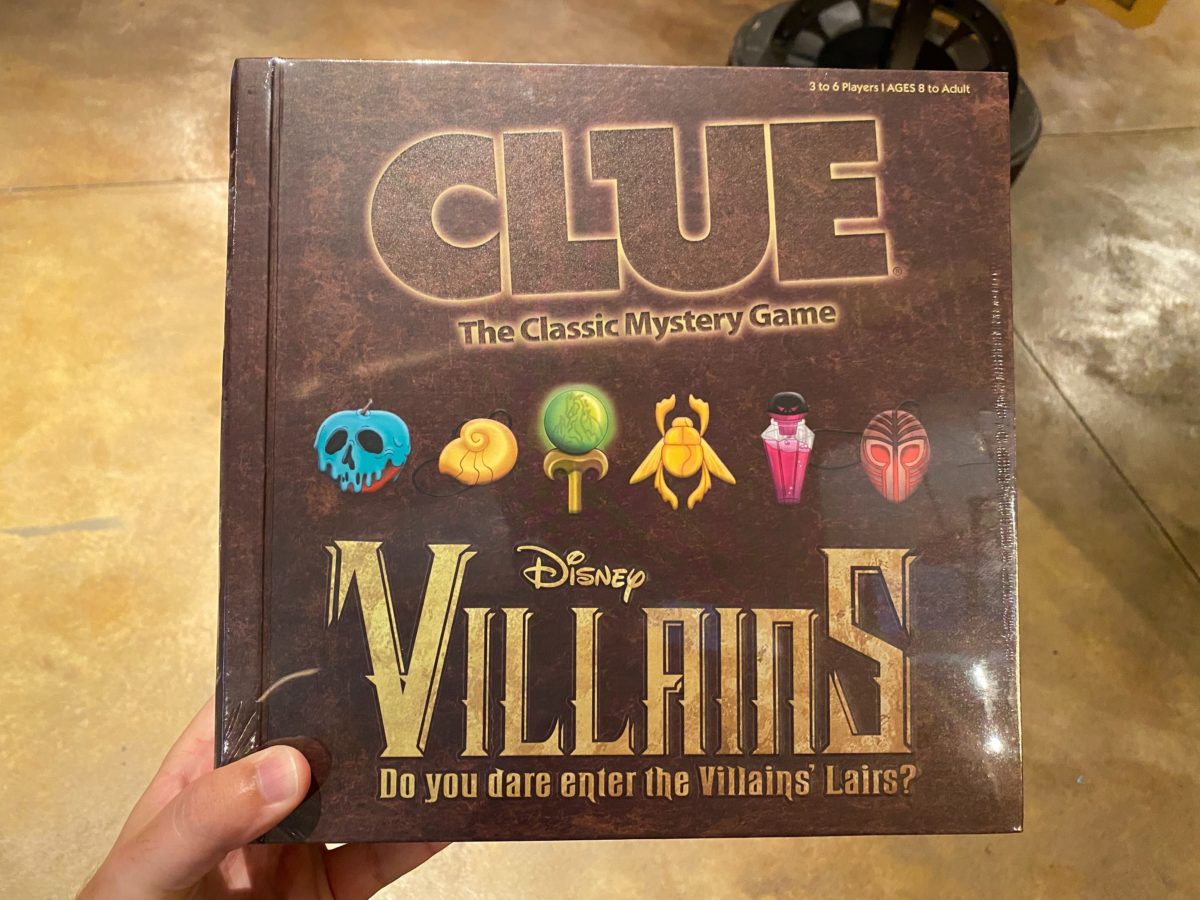 A new version of the classic board game has arrived at Disney's Animal Kingdom, allowing participants to play as the Evil Queen from Snow White and the Seven Dwarfs, Dr. Facilier from The Princess and the Frog, Hades from Hercules, Jafar from Aladdin, Maleficent from Sleeping Beauty, or Ursula from The Little Mermaid. And they're acting more evil than usual!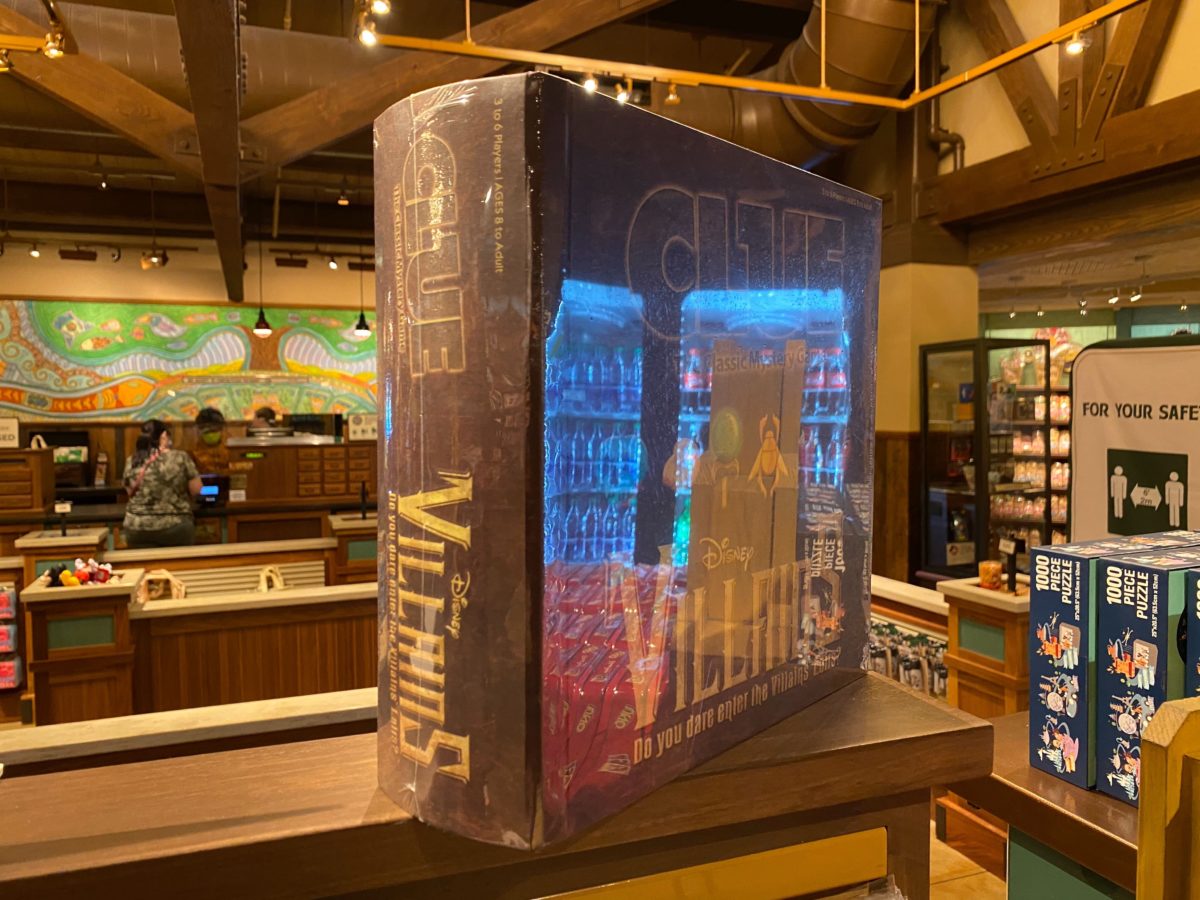 The box is designed to resemble a book, complete with a "page" pattern on the sides.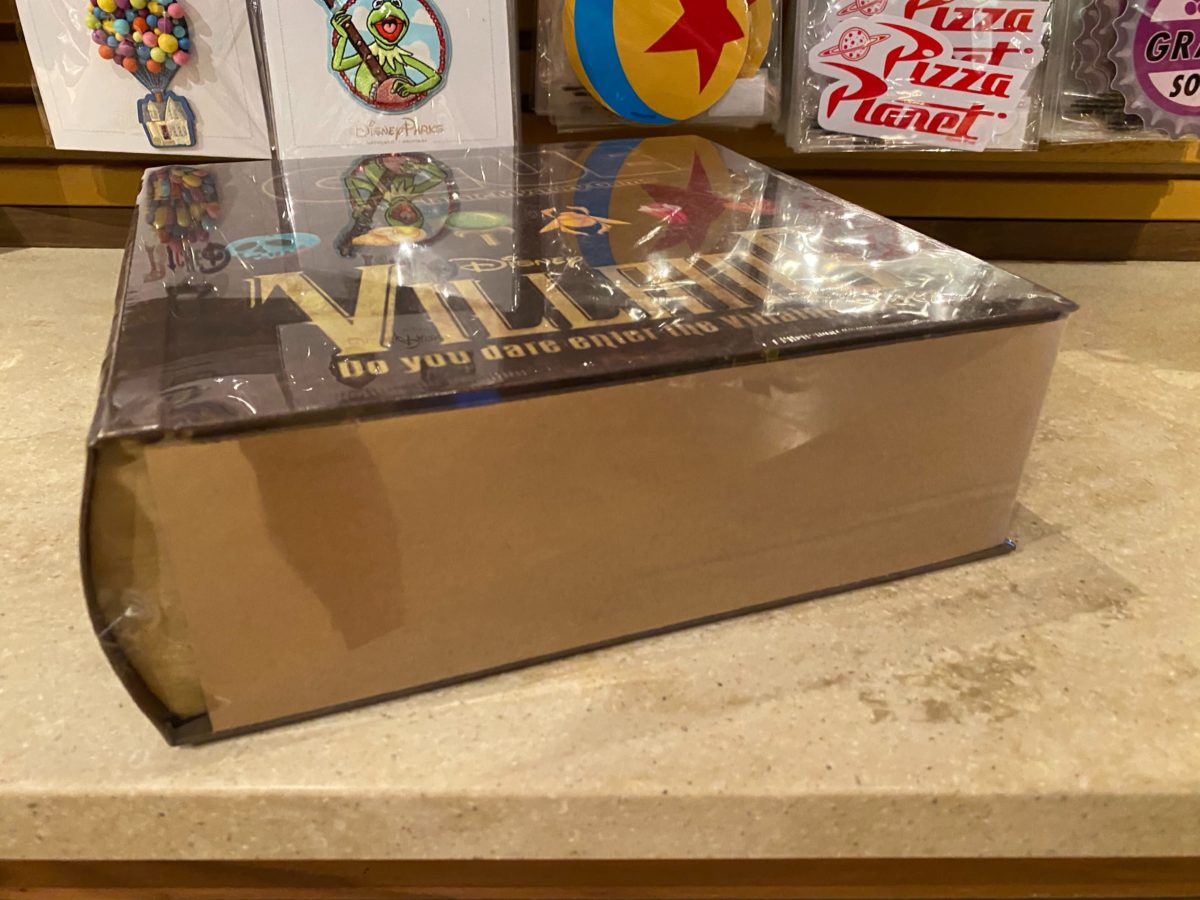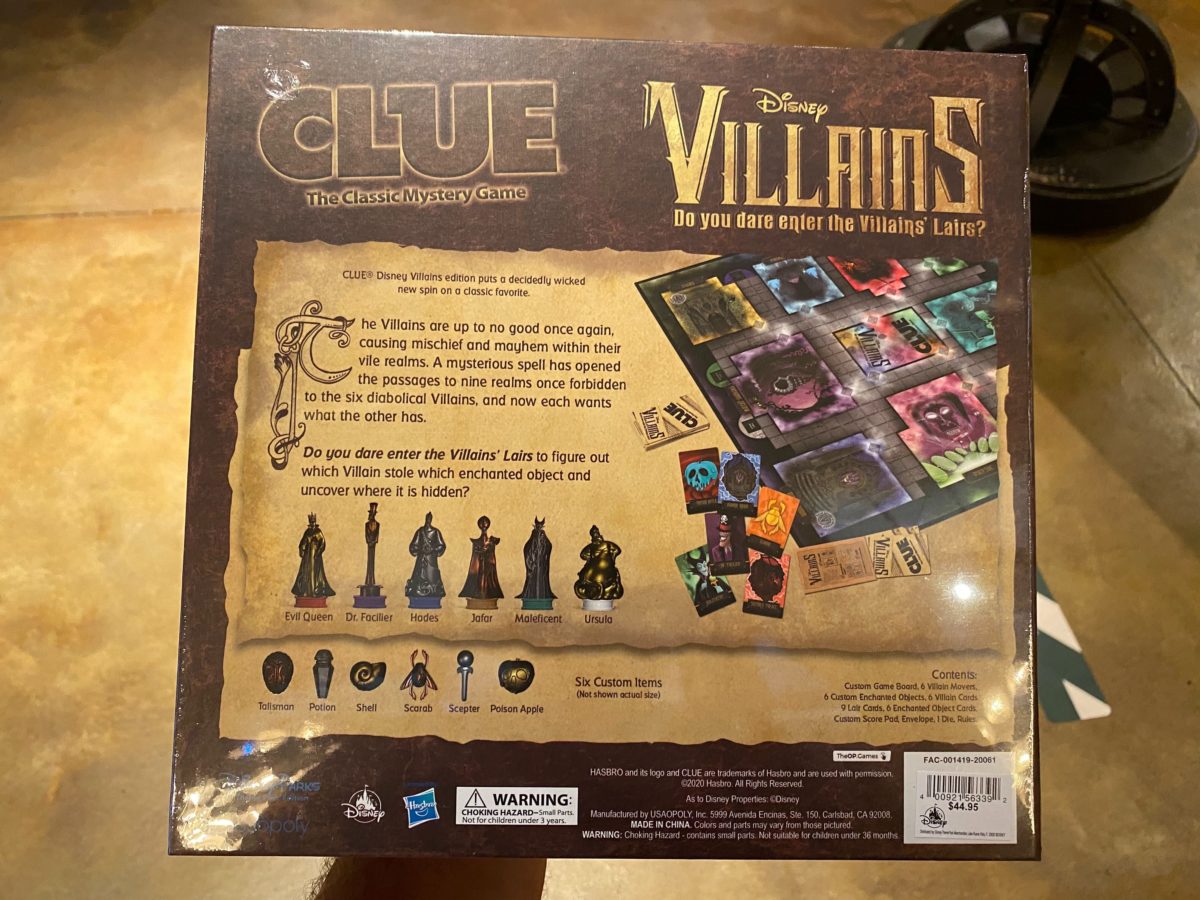 The official description on the box reads: "The Villains are up to no good once again, causing mischief and mayhem within their vile realms. A mysterious spell has opened the passages to nine realms once forbidden to the six diabolical Villains, and now each wants what the other has. Do you dare enter the Villains' Lairs to figure out which Villain stole which enchanted object and uncover where it is hidden?" That sounds like a mystery to me!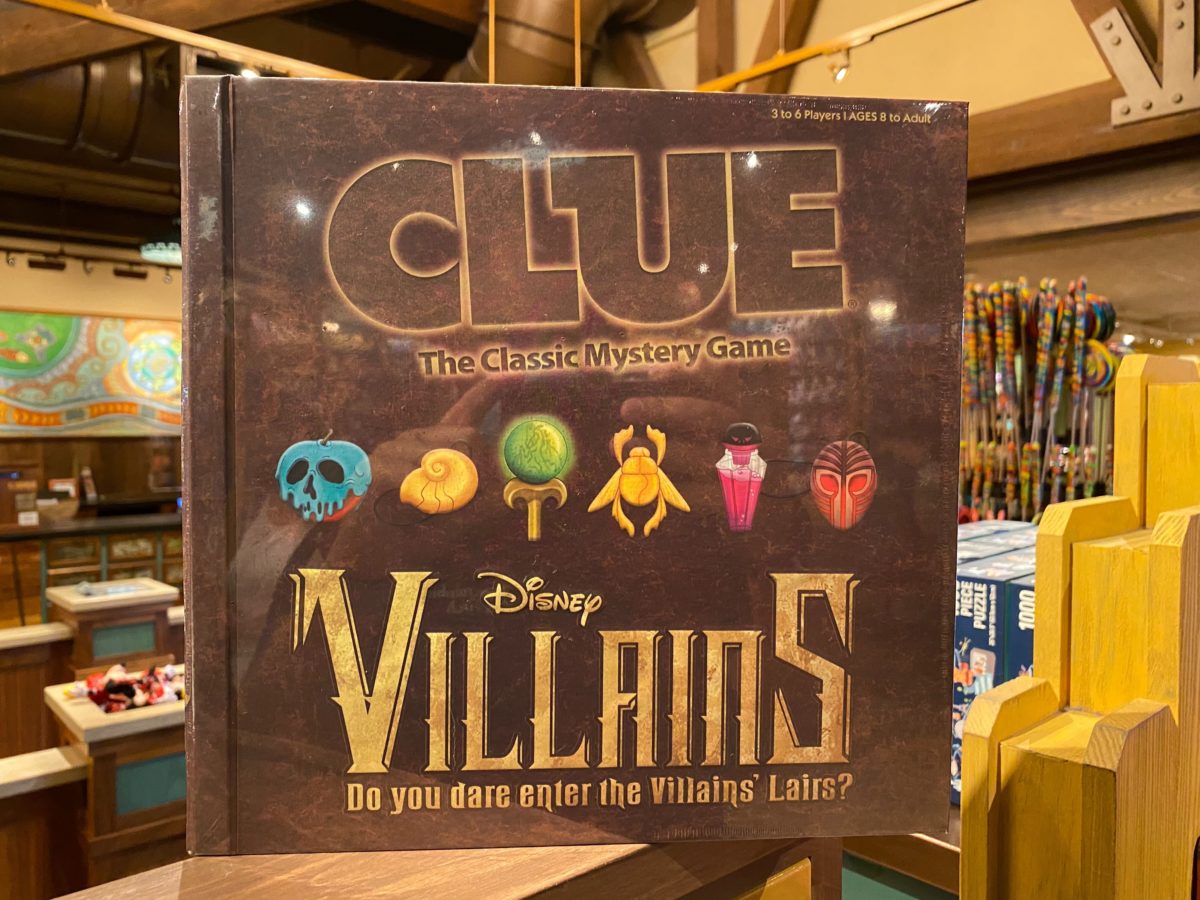 The game retails for $44.95. We found this at Discovery Trading Company, but we expect you'll be able to find this at other retail locations around Walt Disney World.
Will you be adding this to your game night, or would you rather sail your way through the Jungle Cruise Adventure Game? Let us know in the comments!