Adventure is out there! If you live by the Wilderness Explorer code or are just a fan of PIXAR's Up, you'll want to make sure you wear these new socks out on your next adventure!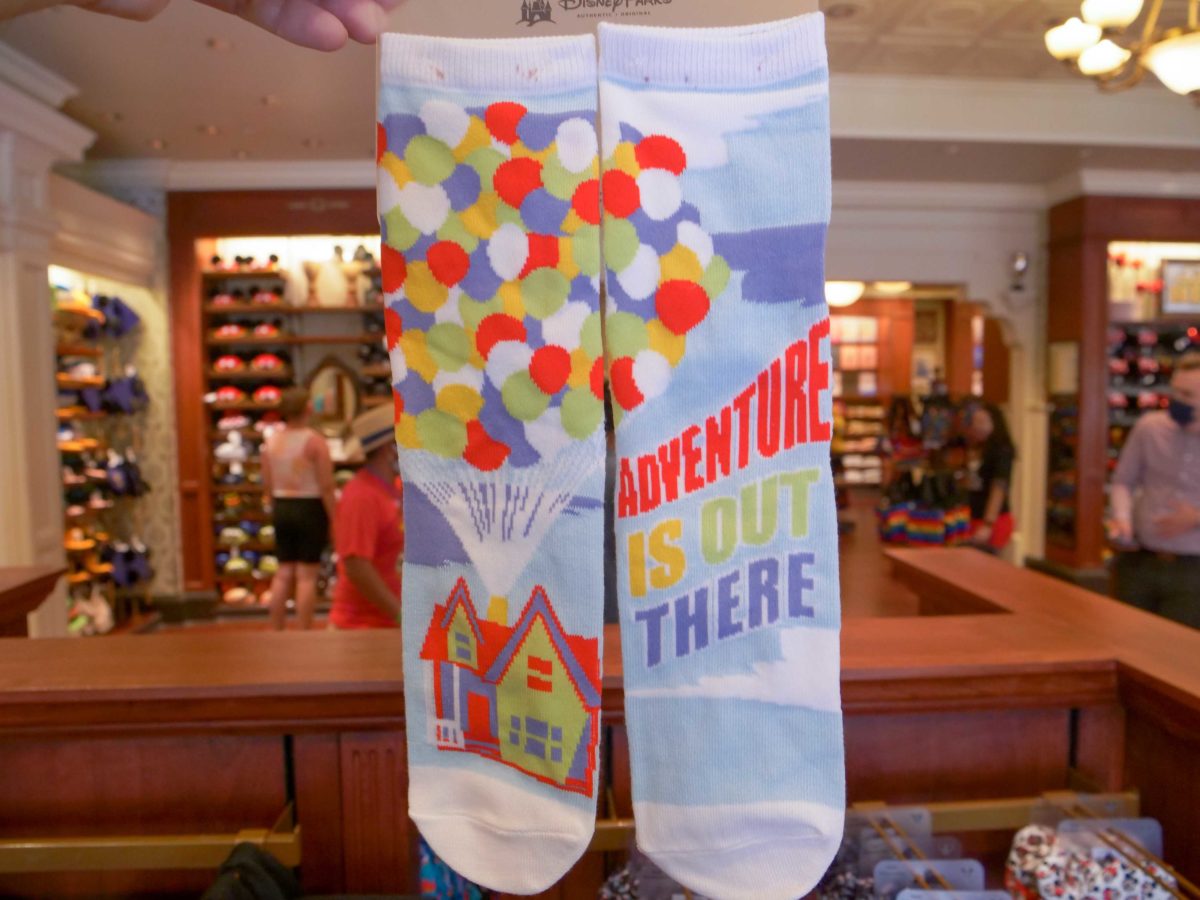 This single pair of socks features the artwork of Carl and Ellie's house as it floats high up into the sky.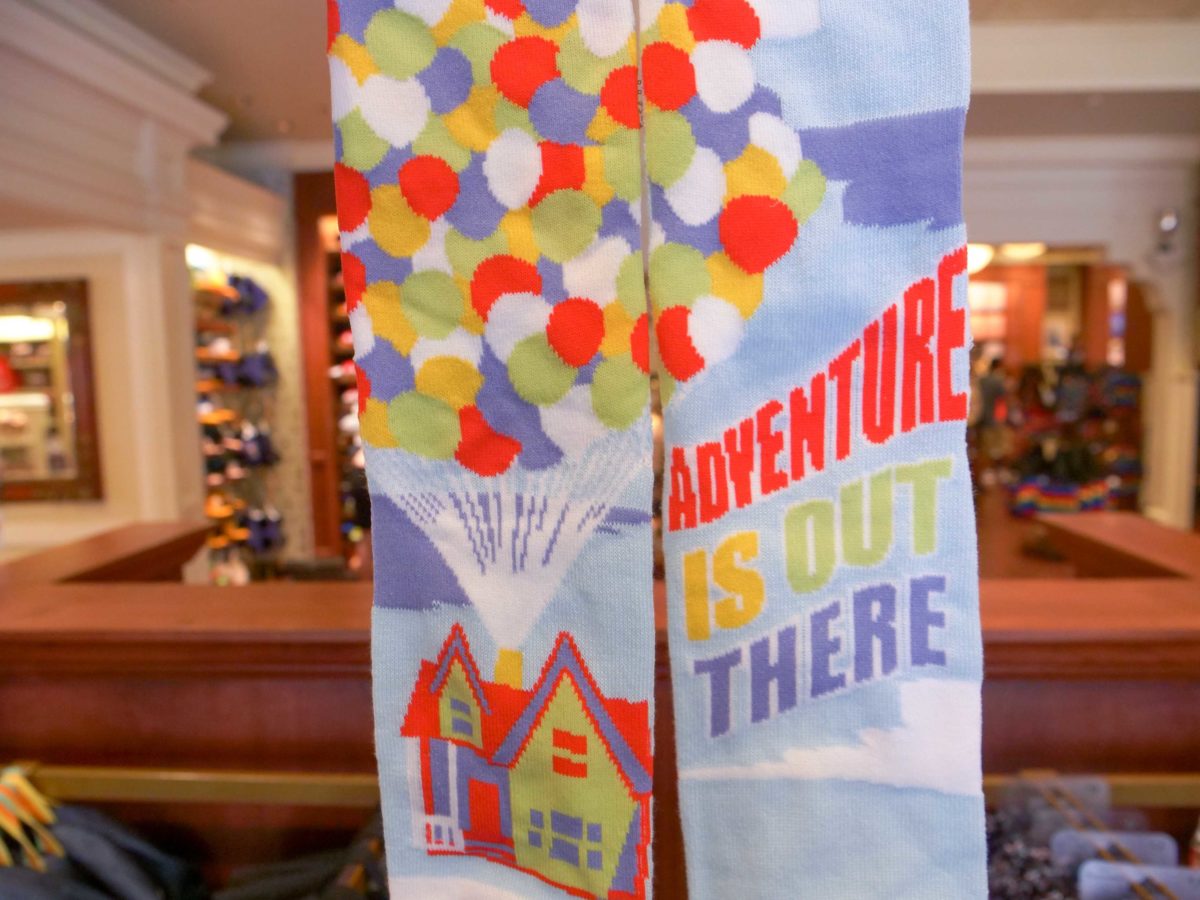 The sky blue coloring of this sock, accompanied by the white clouds, is a nice background that makes the house, balloons, and text pop out with their bright colors.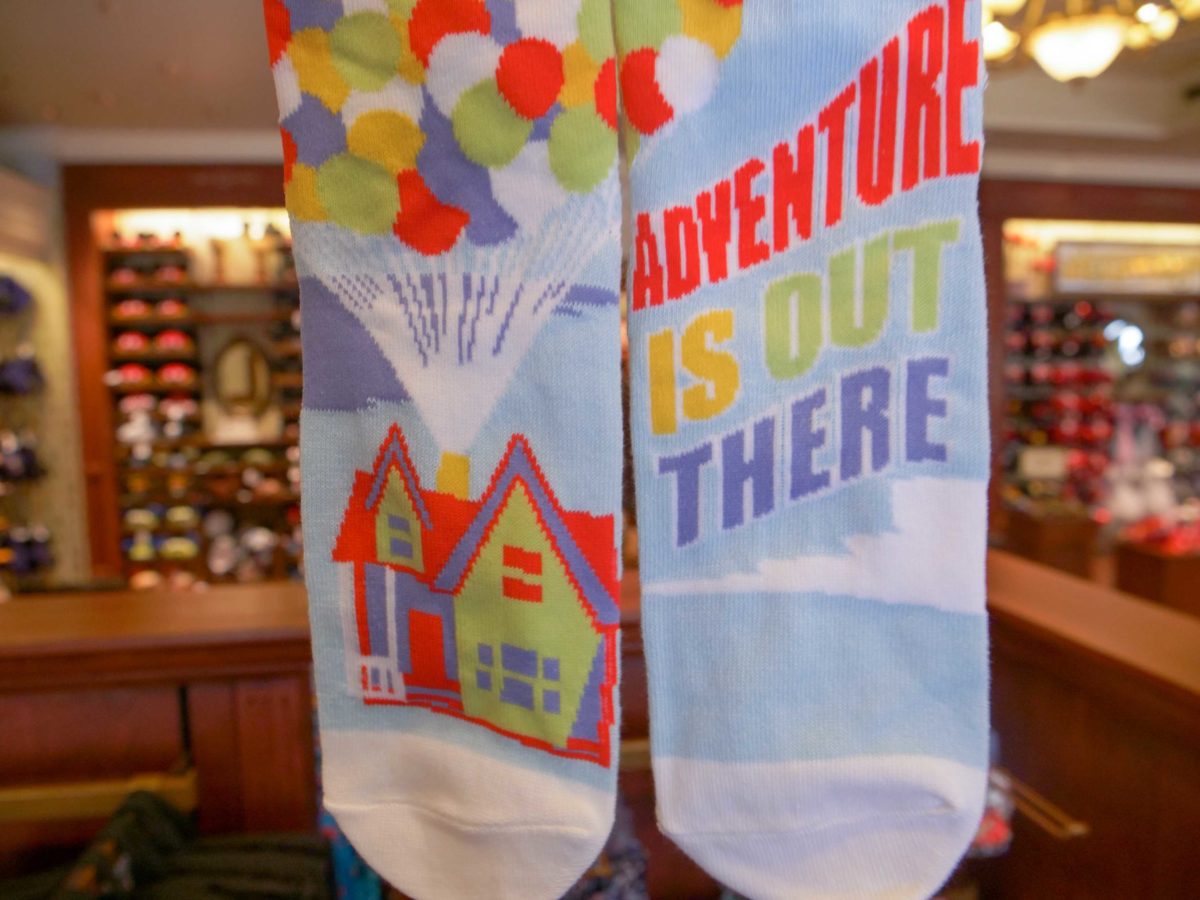 The text, "Adventure Is Out There" almost looks like it's flying off higher into the sky as well as it curves upwards.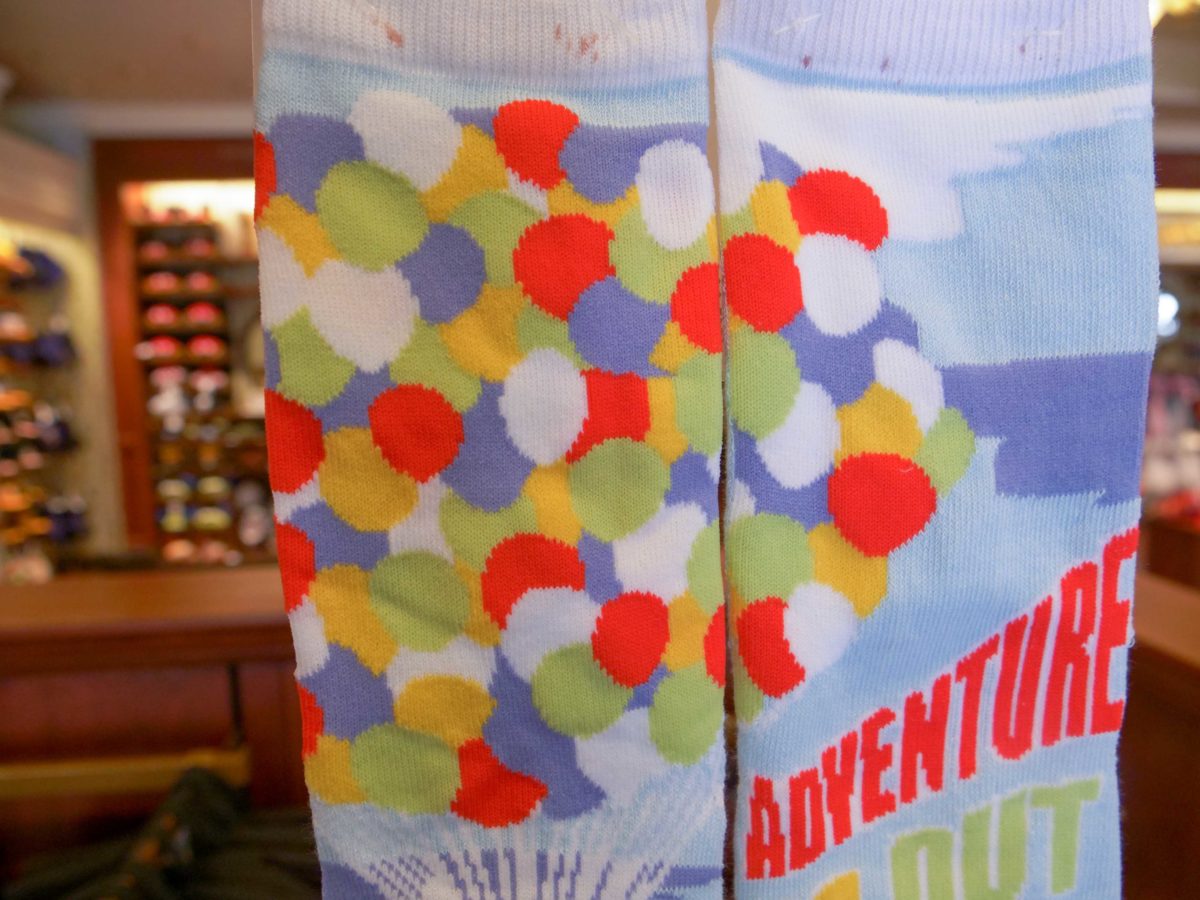 There's a multitude of colorful balloons on the left sock, that when matched up with the right, the balloons look as if they are moving across the socks.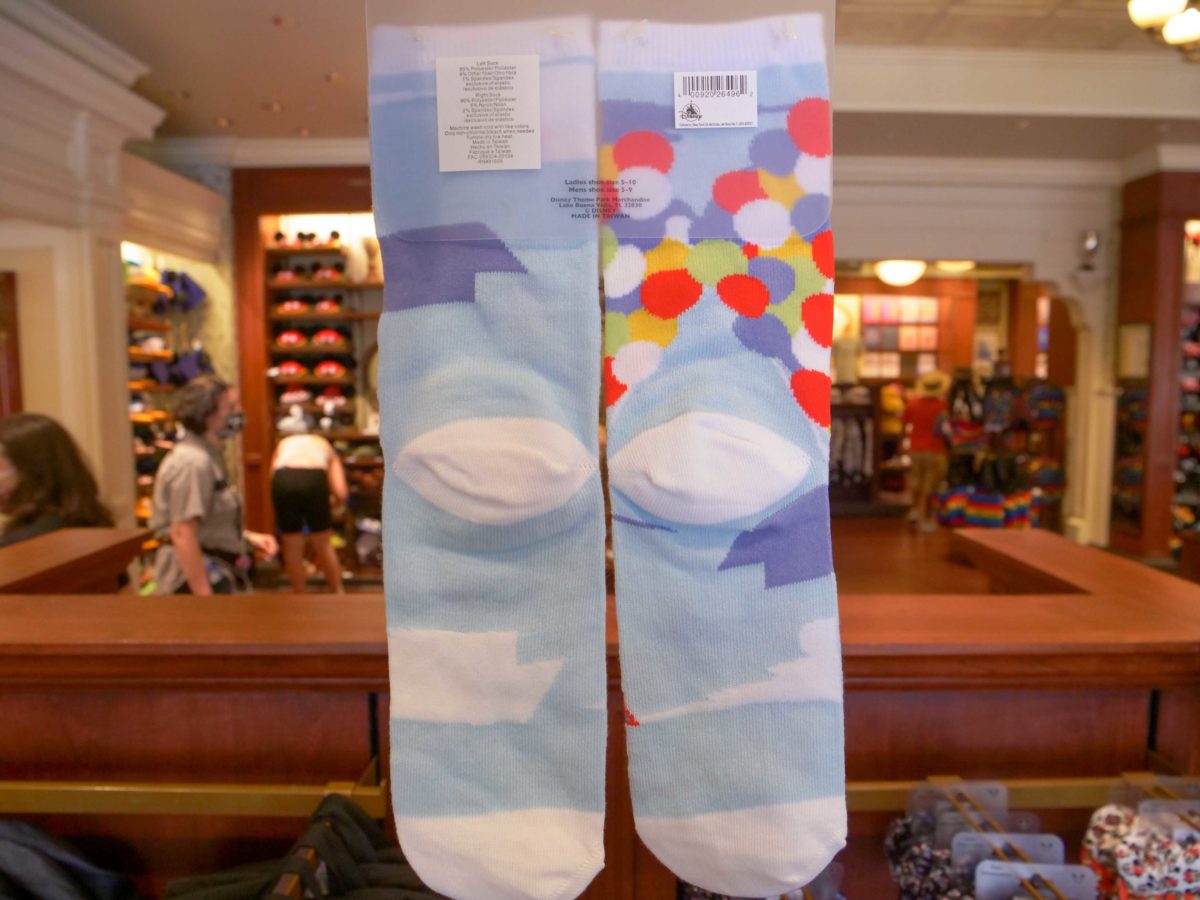 The balloon artwork continues on the back of the one sock. The heels and toes of the sock are white, making up a white fluffy cloud.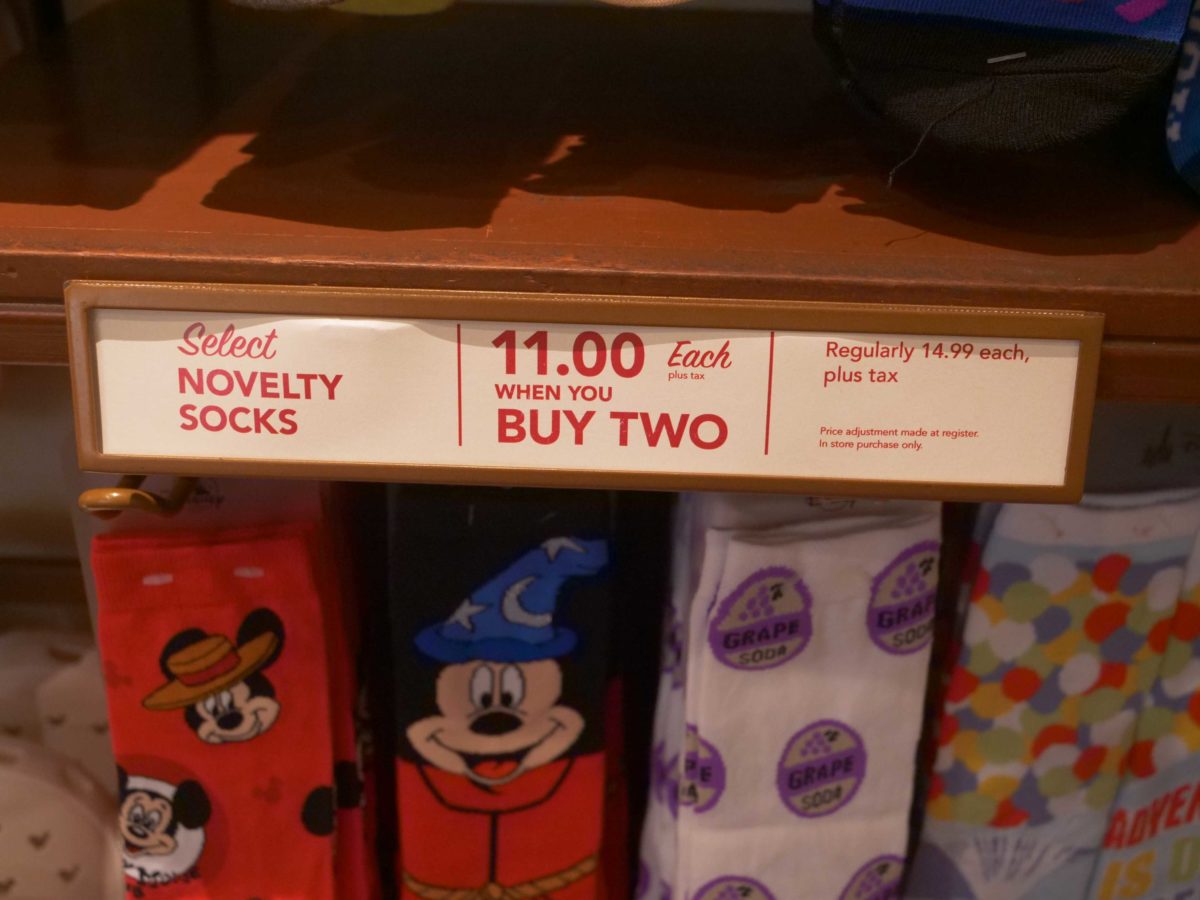 This pair of socks costs $14.99 regularly, but if you buy two pairs, they'll cost $11.00. It might be a good idea to pick up those Grape Soda socks as well!
We spotted these socks sweeping us off of our feet at The Emporium at the Magic Kingdom, but we're sure to find them floating around the rest of the Walt Disney World Resort soon.
Will you be sporting these new socks on your next adventure? Let us know in the comments! Adventure is out there!