We are so delighted to be strolling down Main Street, USA once again. There's nothing like the smell of fresh popcorn with incredible views of Cinderella Castle. Next up on our journey around Magic Kingdom during cast member previews, we head to the Emporium shop to see what health and safety measures have been established in the wake of COVID-19.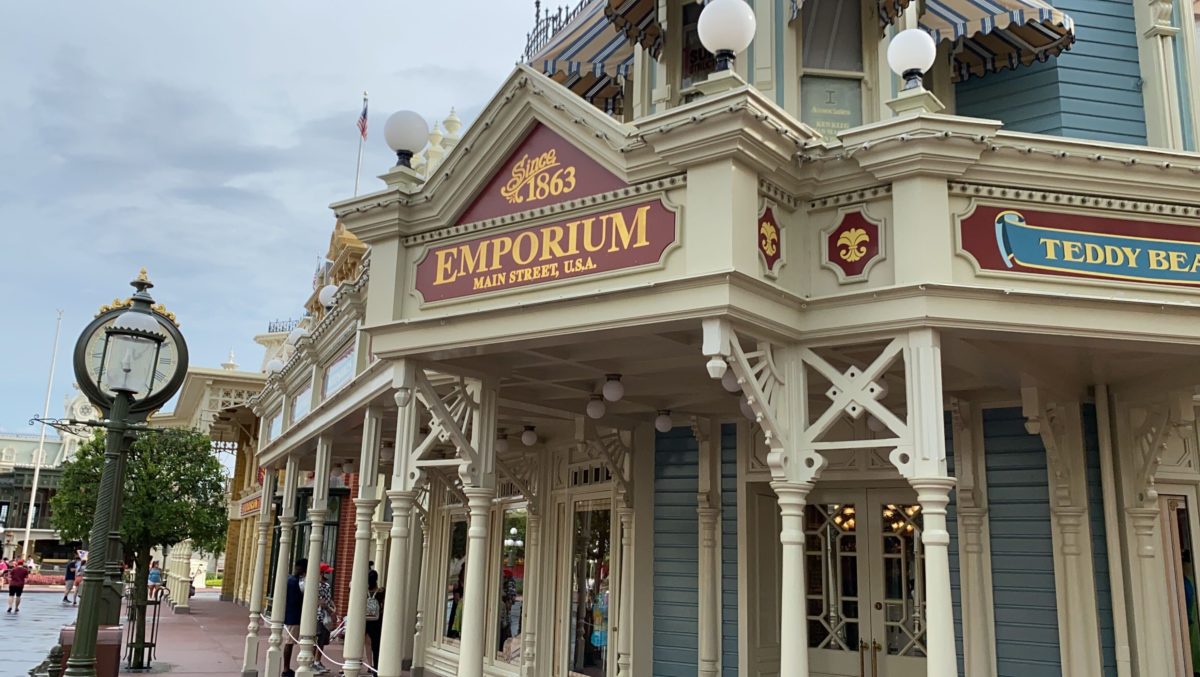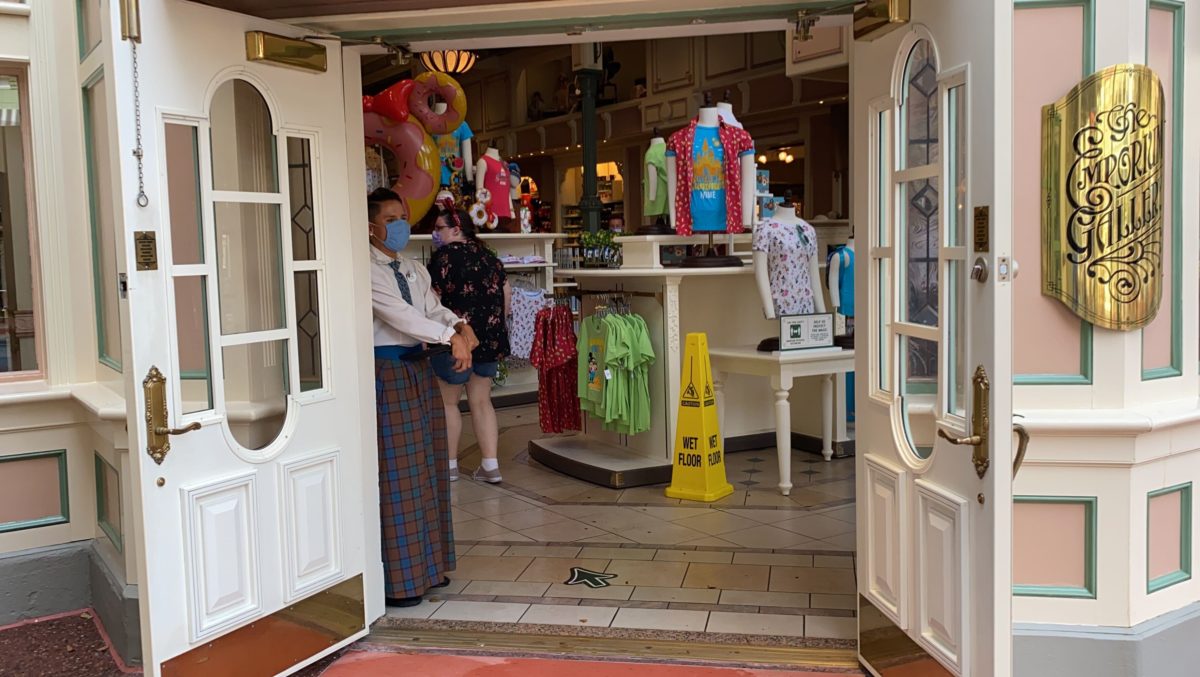 Arrows indicate which direction to enter in order to limit congestion near the entrance of the shop.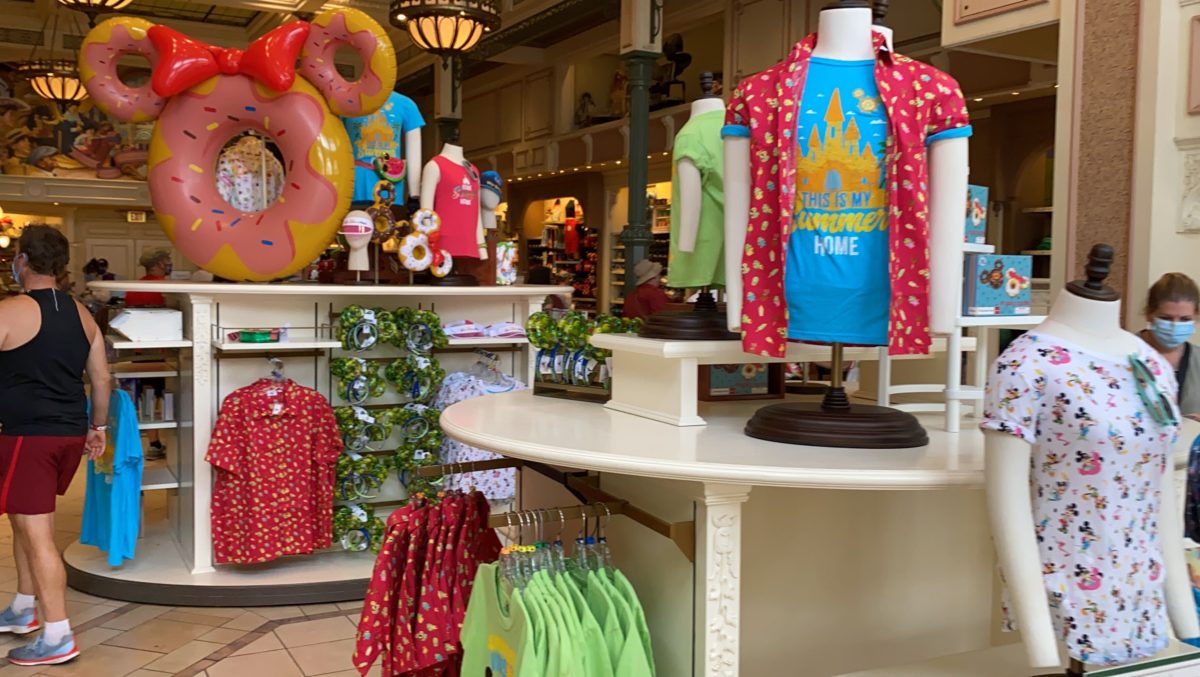 Newly-released "Summer Fun" merchandise is on display.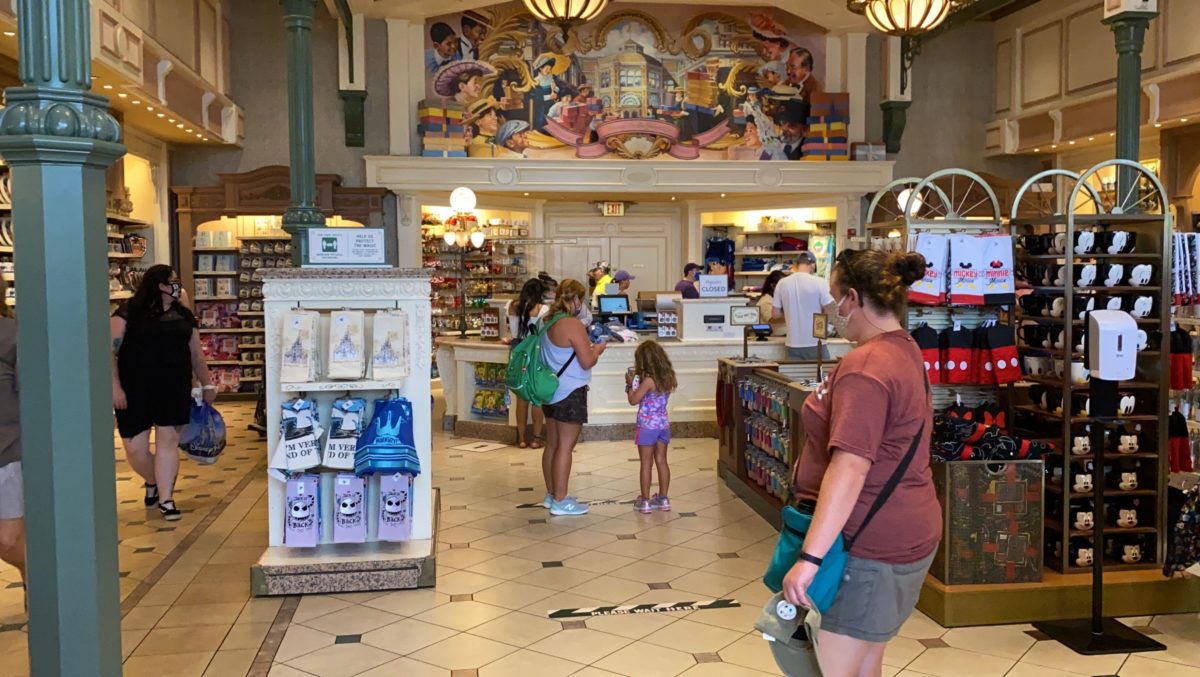 Social distancing markers on the floor indicate where to stand in line when waiting to make a purchase.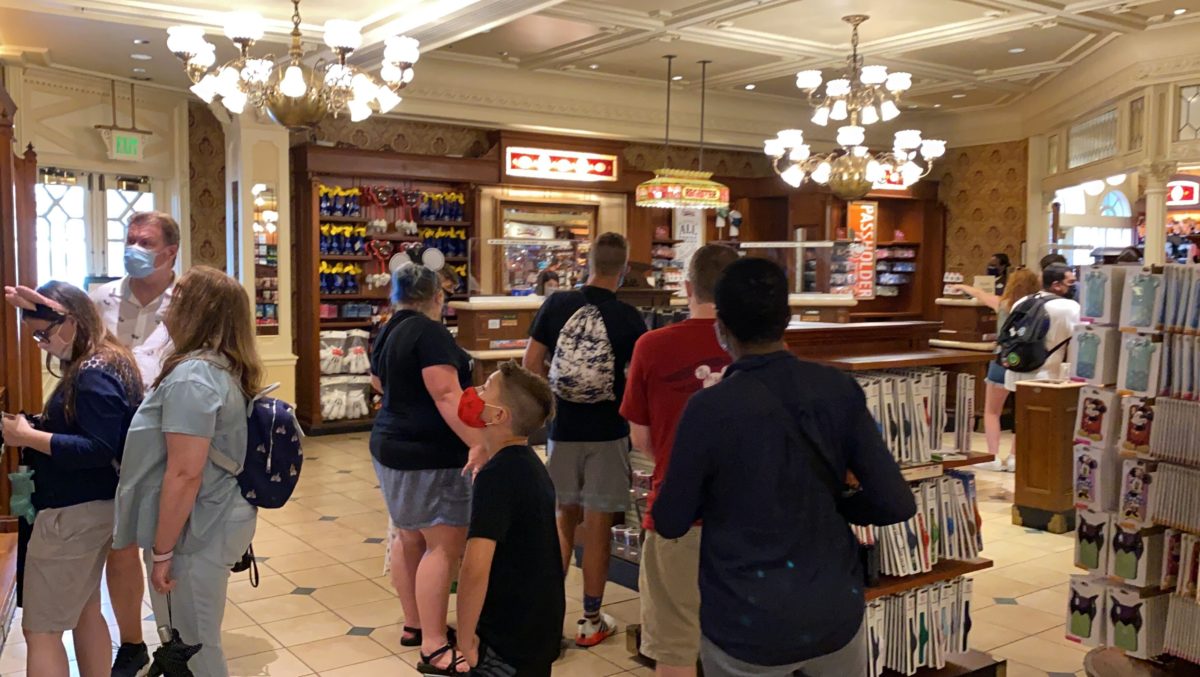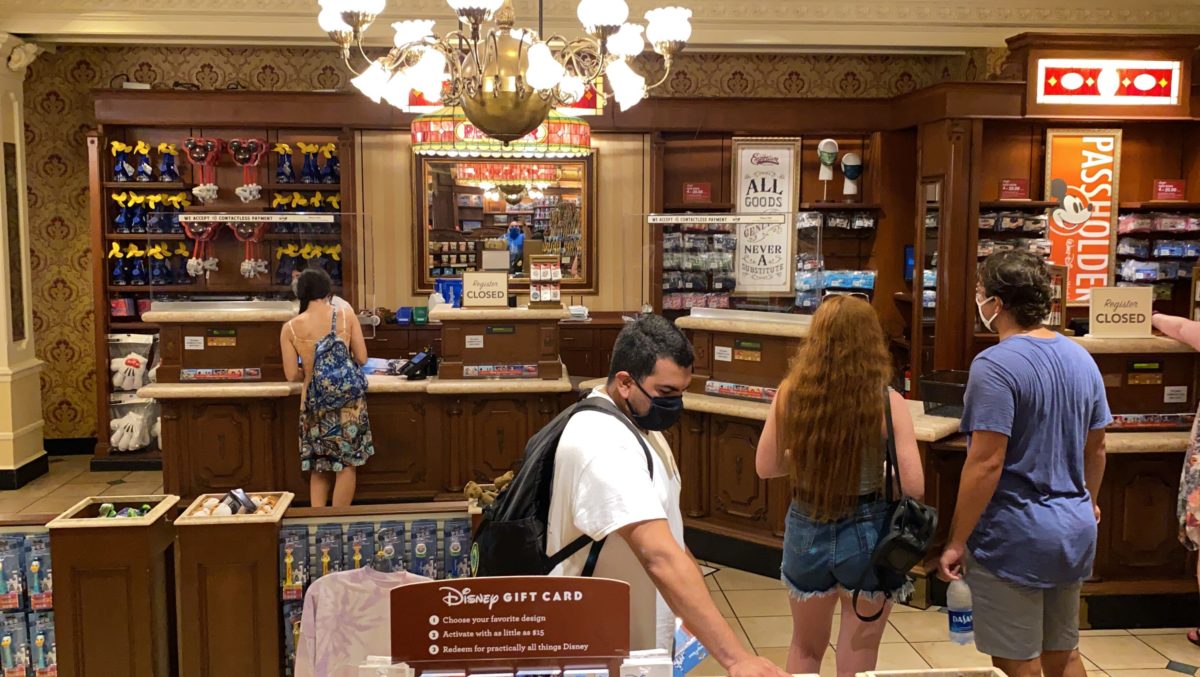 Every other check-out counter is closed in order to limit crowding.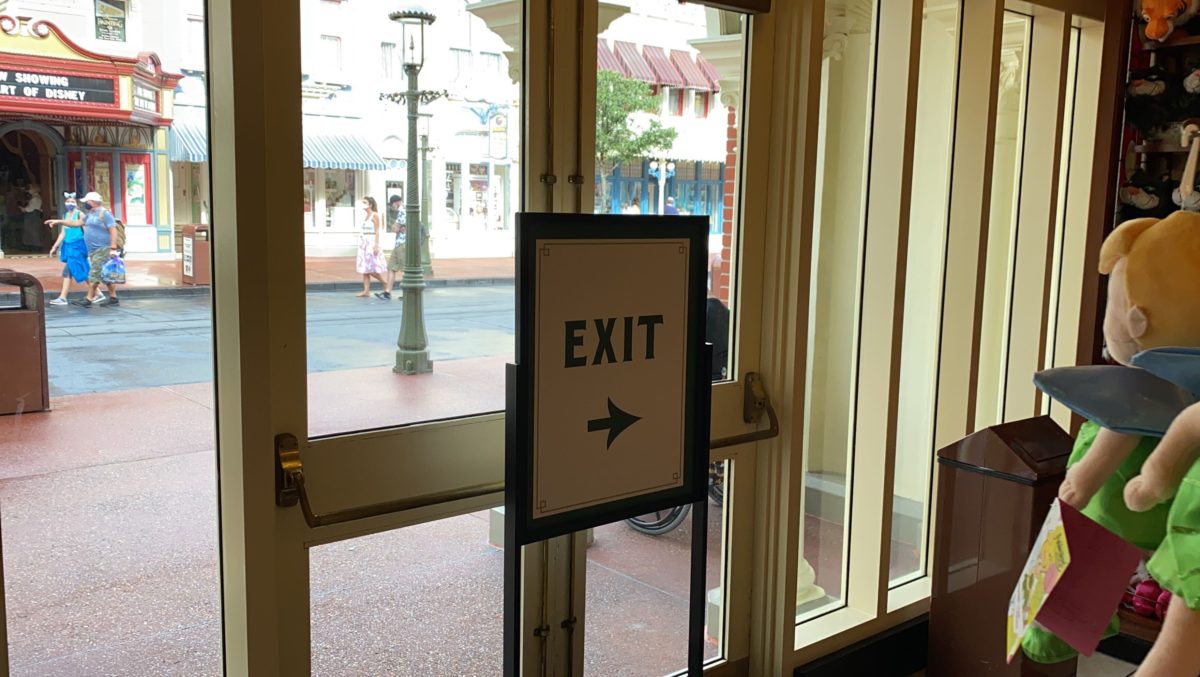 Signs indicate which exit to use, as some are closed right now.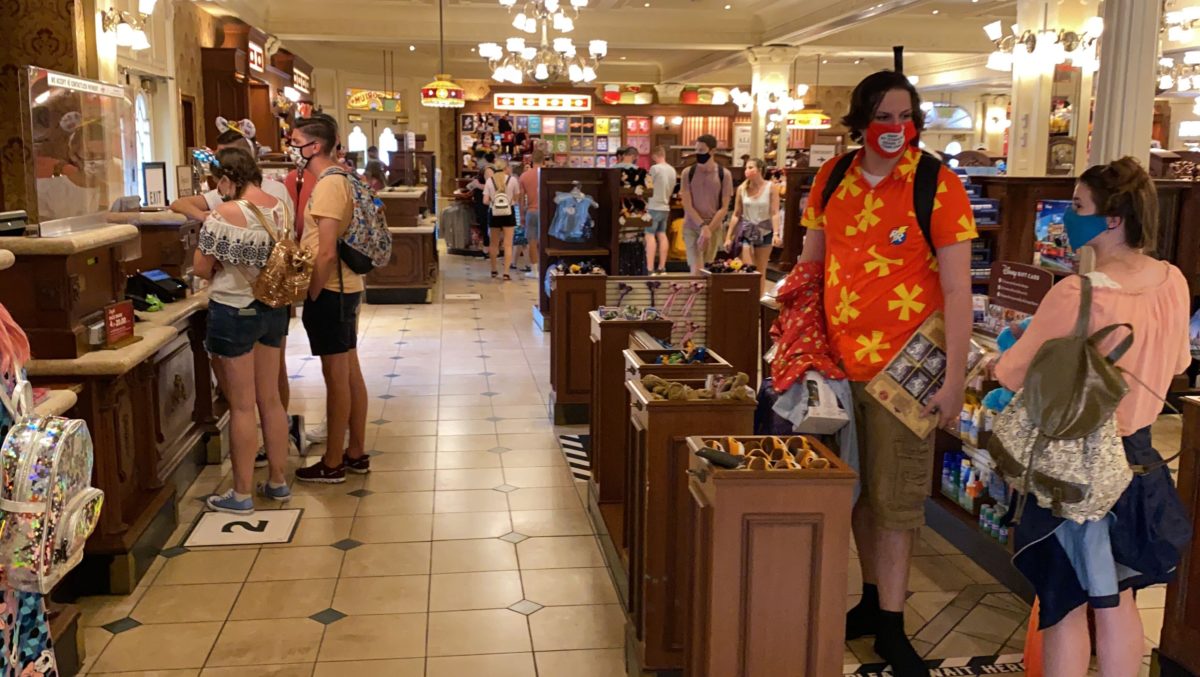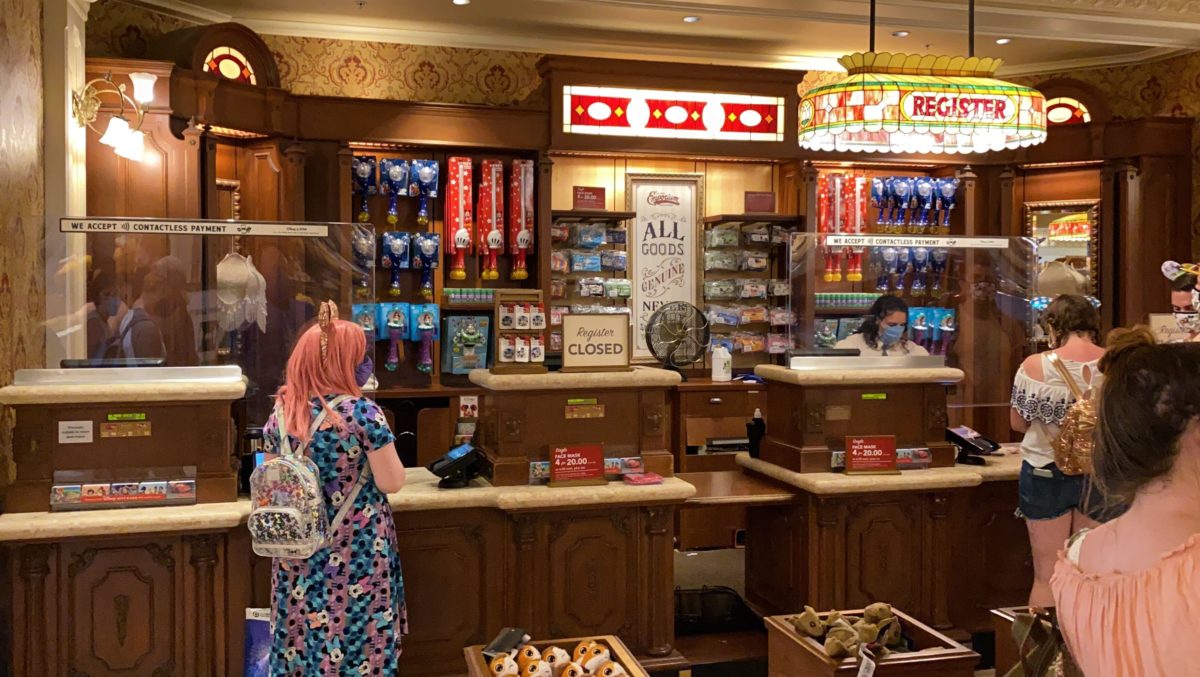 Plexiglass walls also separate cast members and guests while checking out.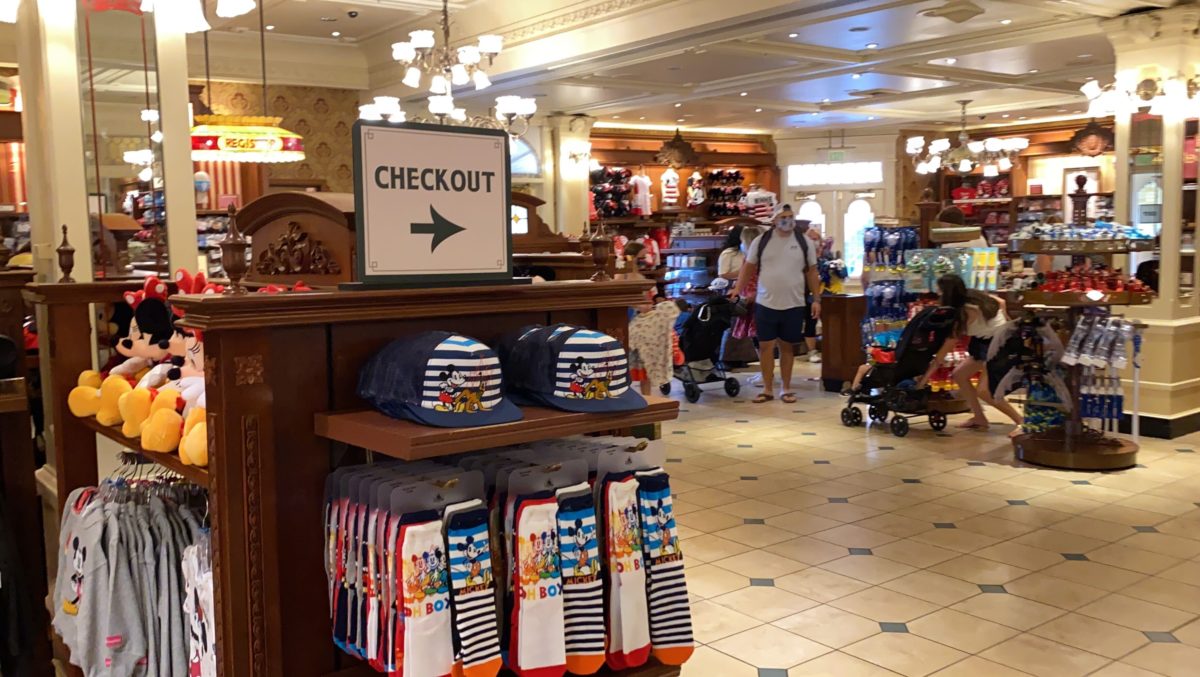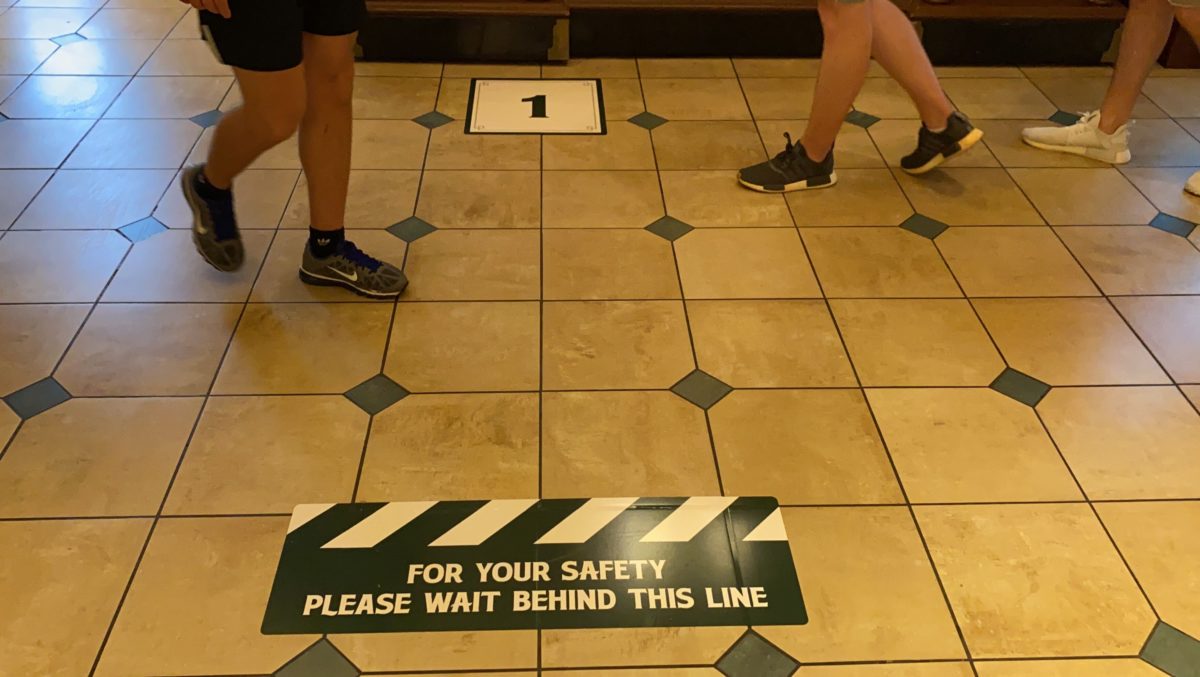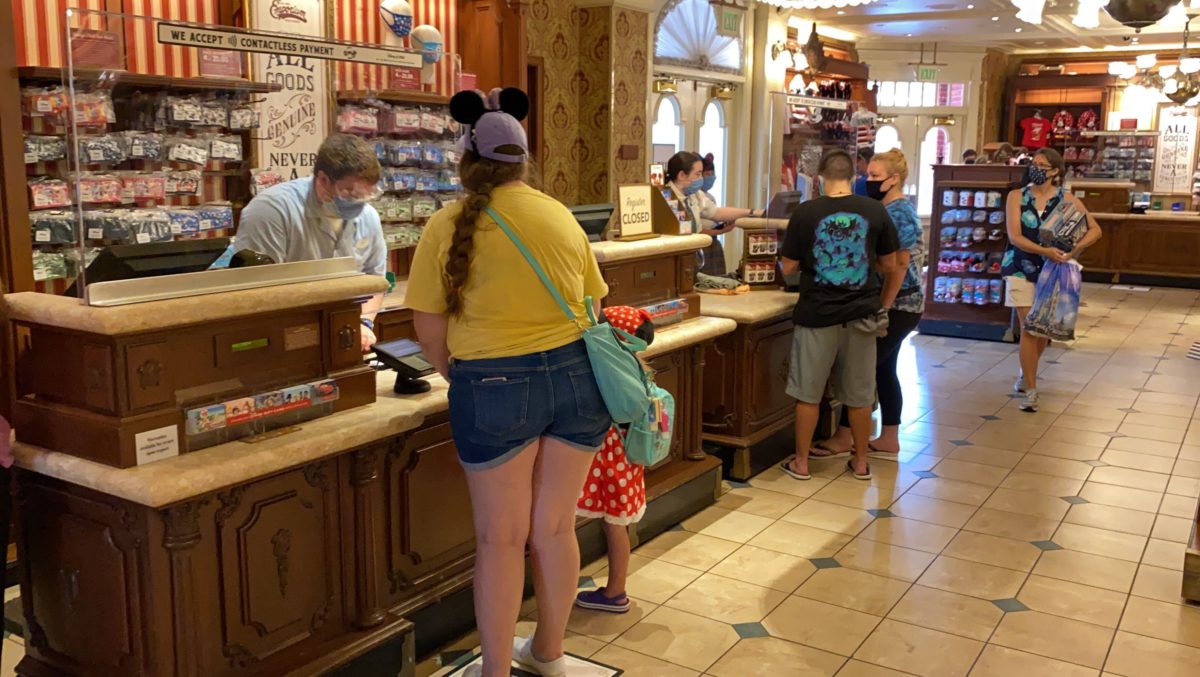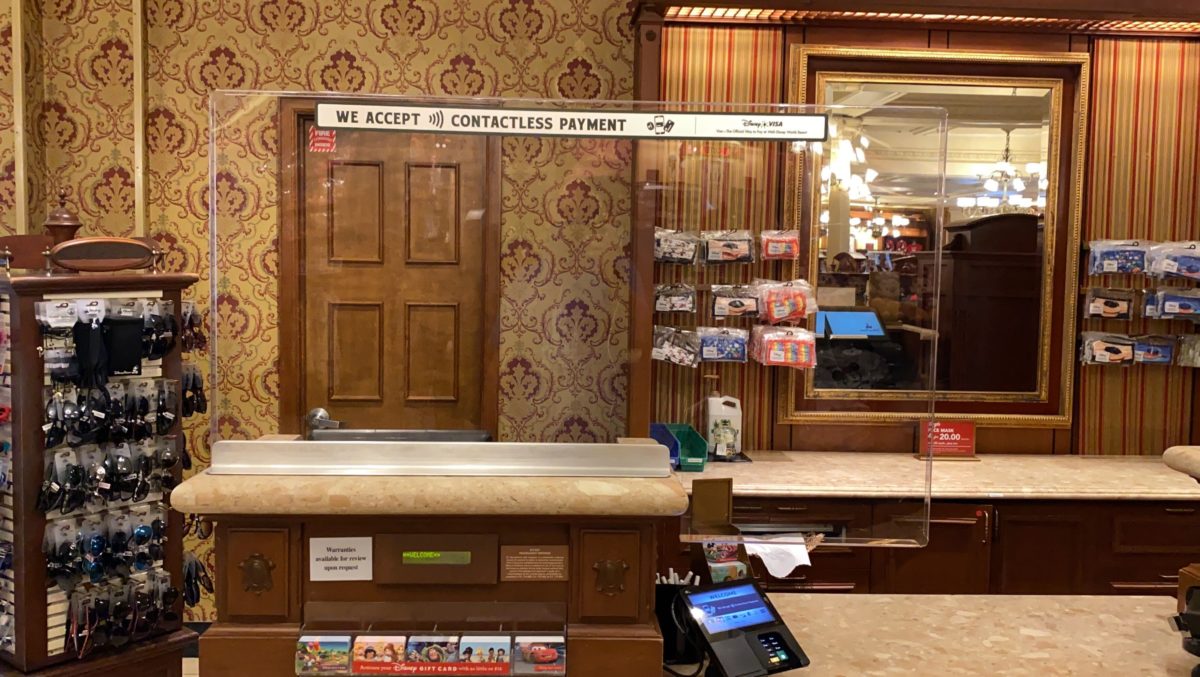 Signage on the plexiglass walls encourages guests to use contactless payment when possible.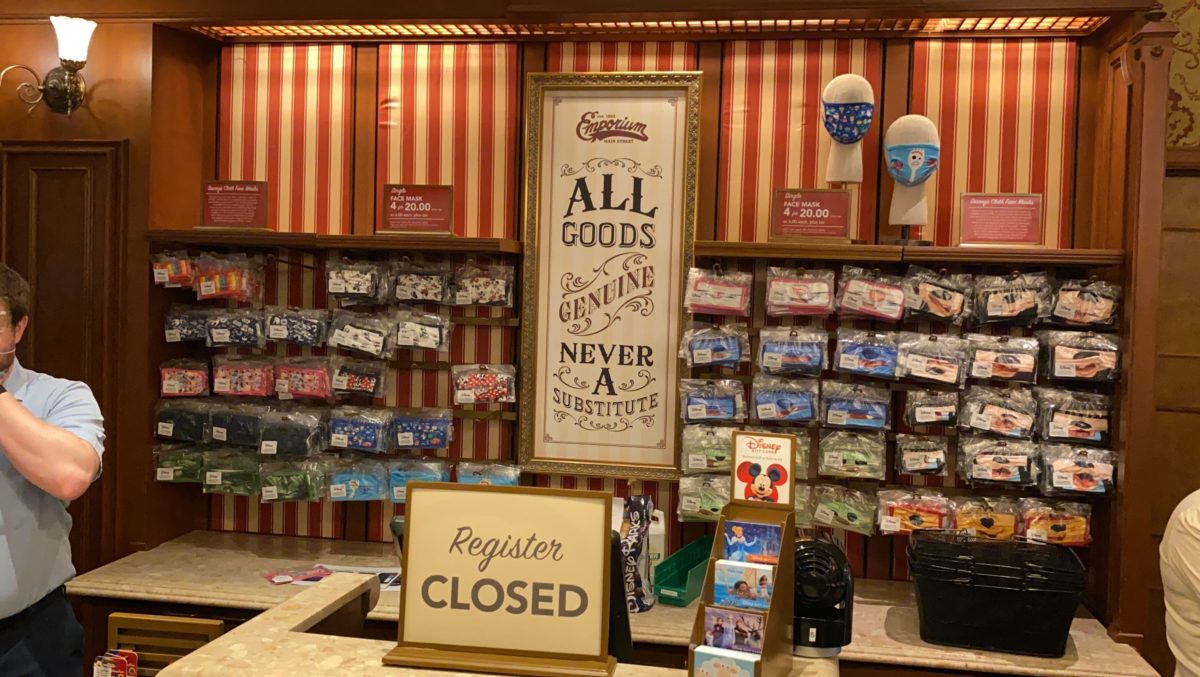 Disney face masks are available to purchase at the point of check-out, to ensure they aren't being handled by numerous guests.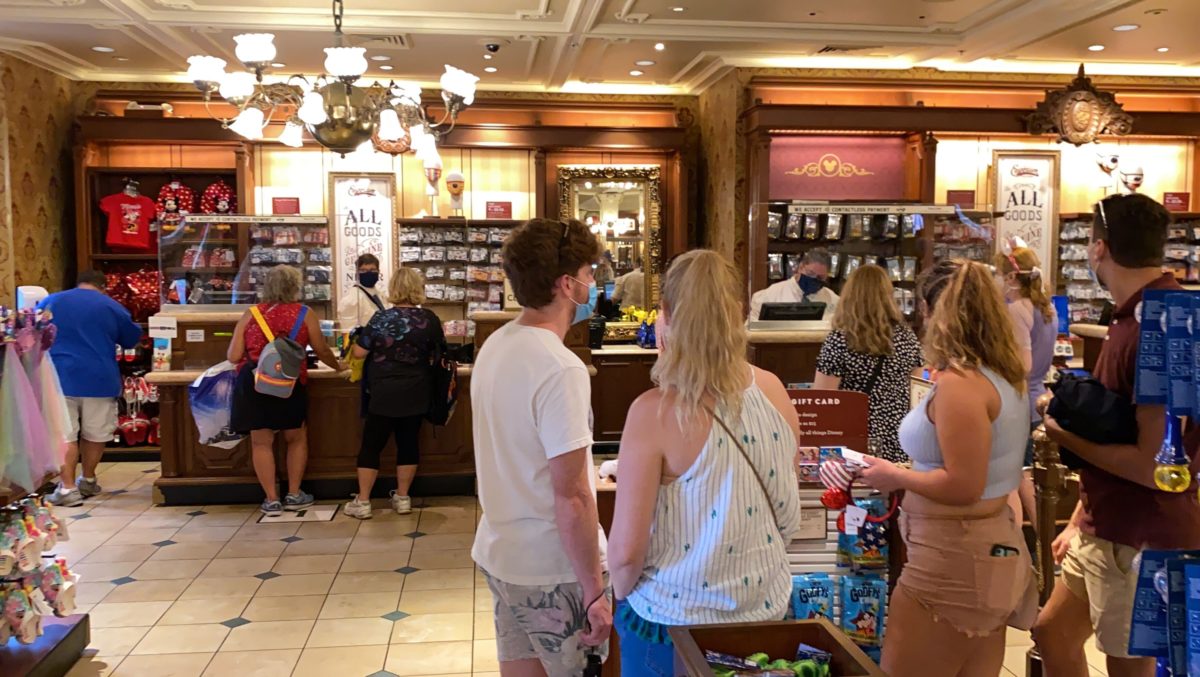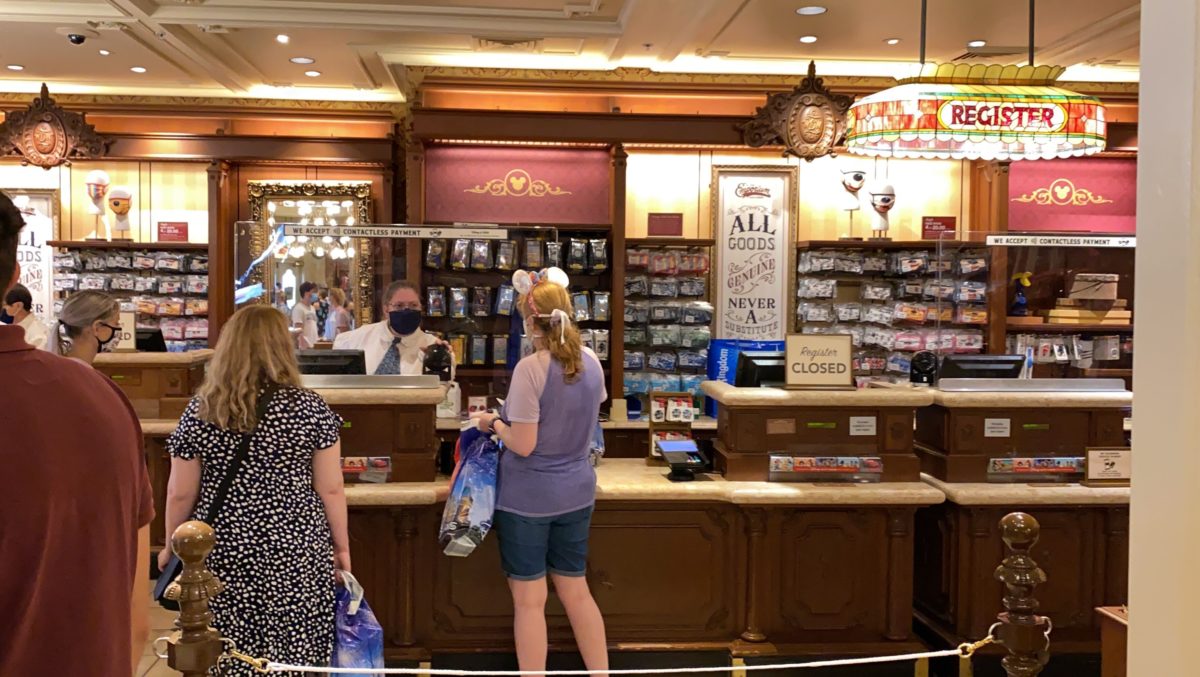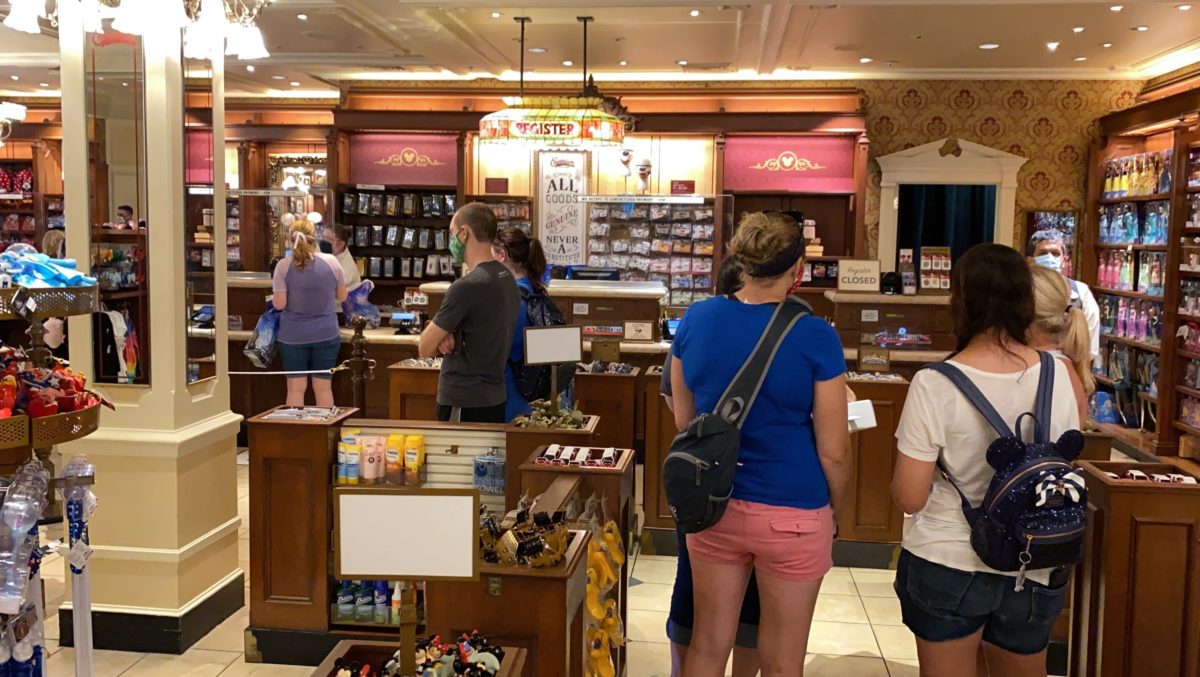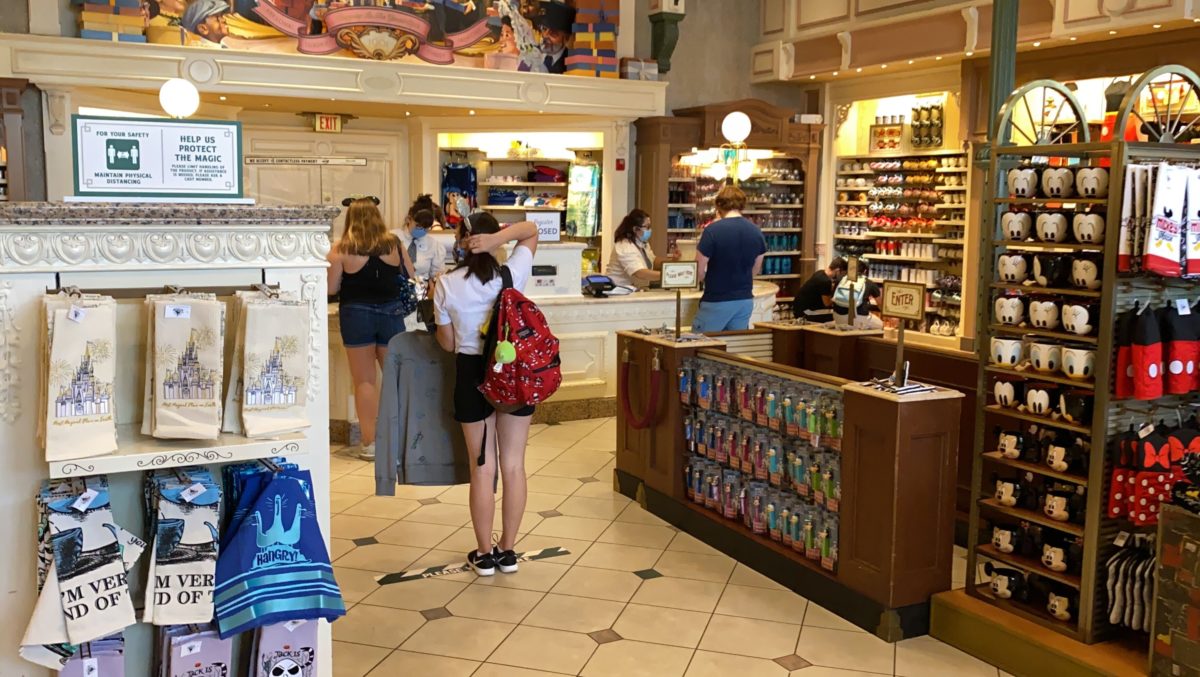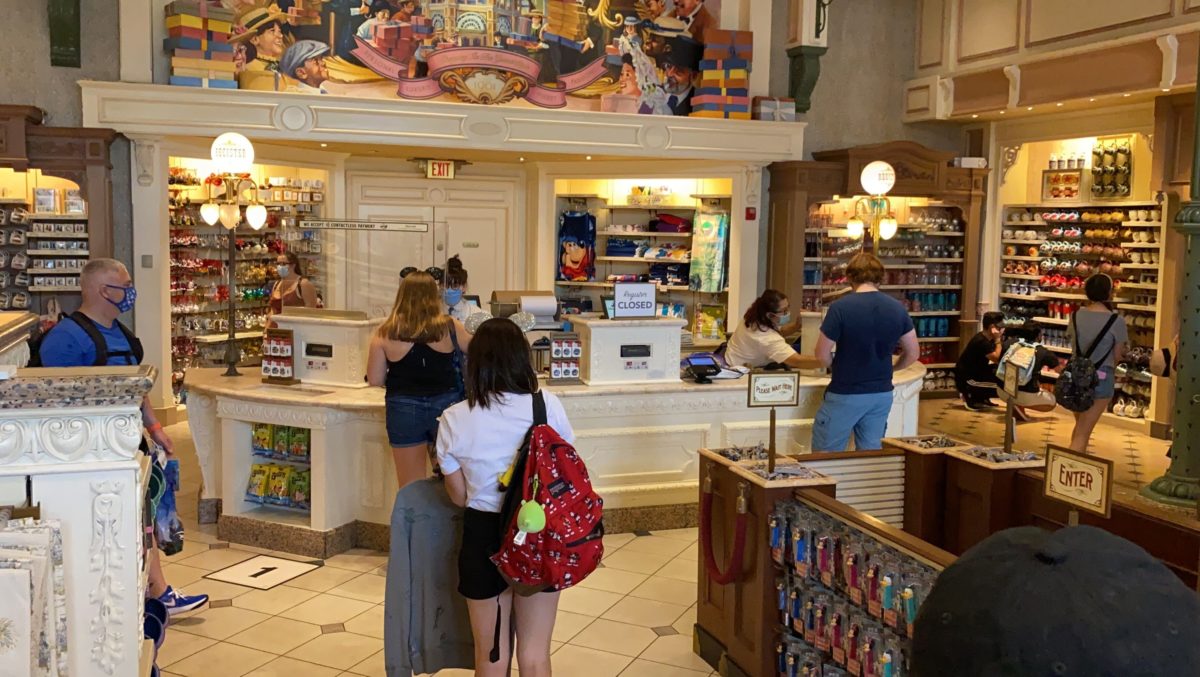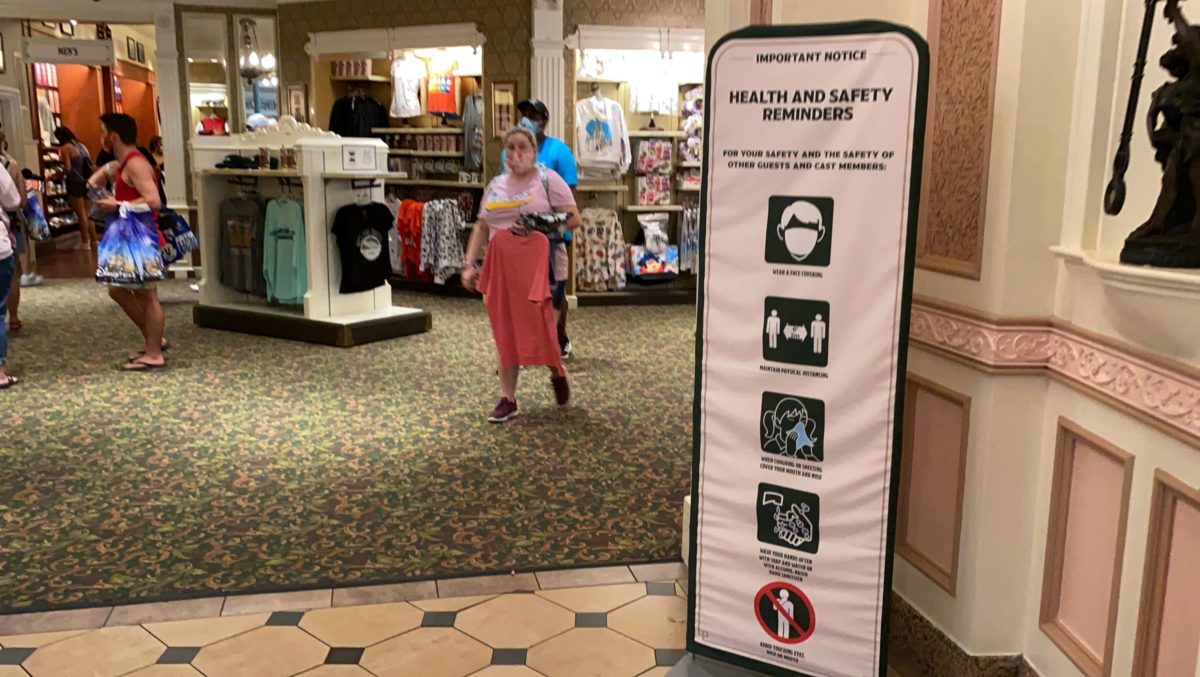 Signs in the Emporium remind guests of health and safety measures.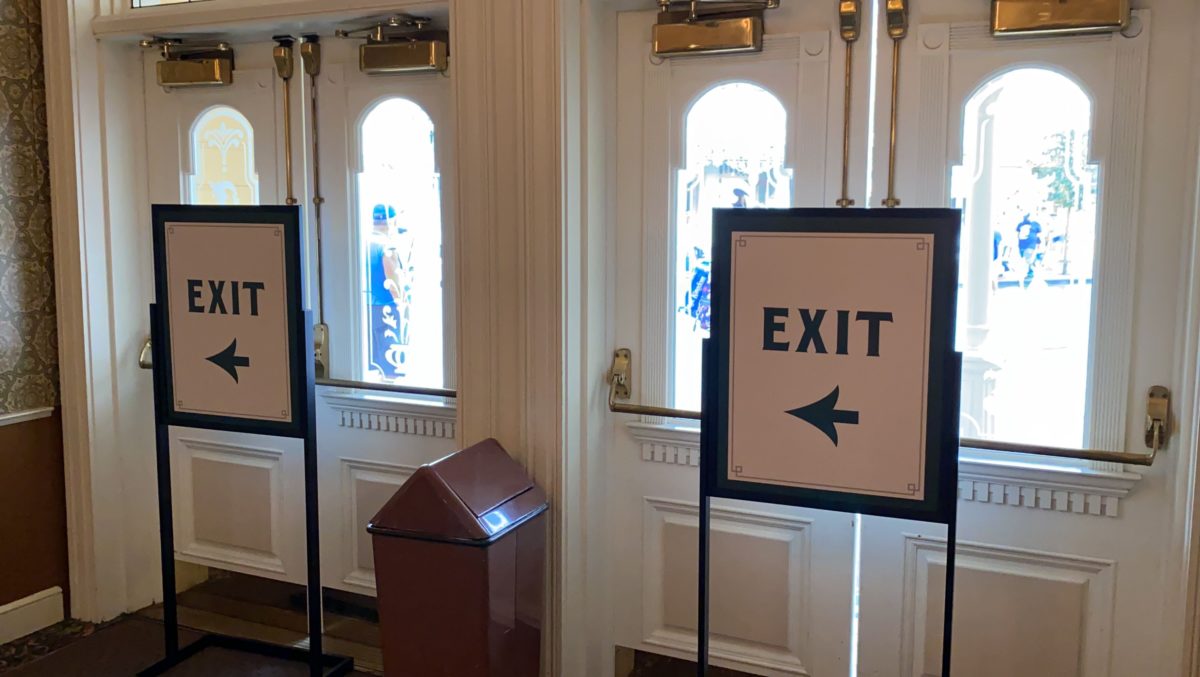 More signs indicate which exit to use to better control crowd flow. You'll find that in most locations, there is now a dedicated entrance and exit point.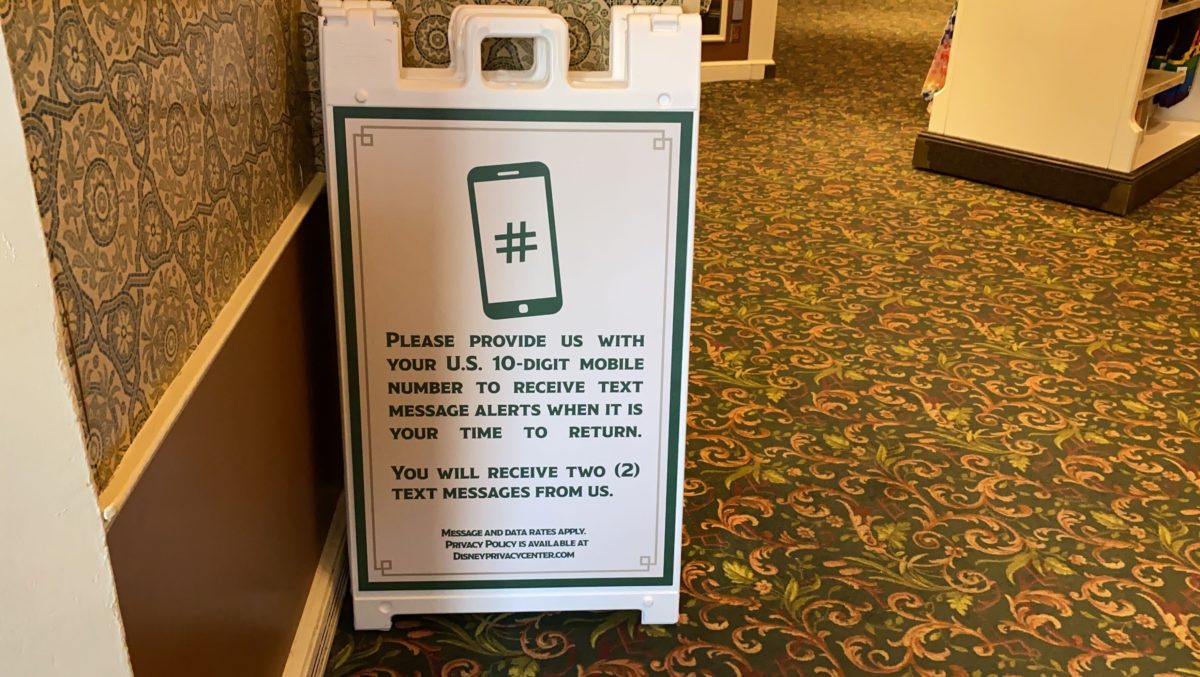 Similar to the system in place at Disney Springs, signs in the store suggest that if crowd levels get too high, you can join a virtual queue to return at a later time.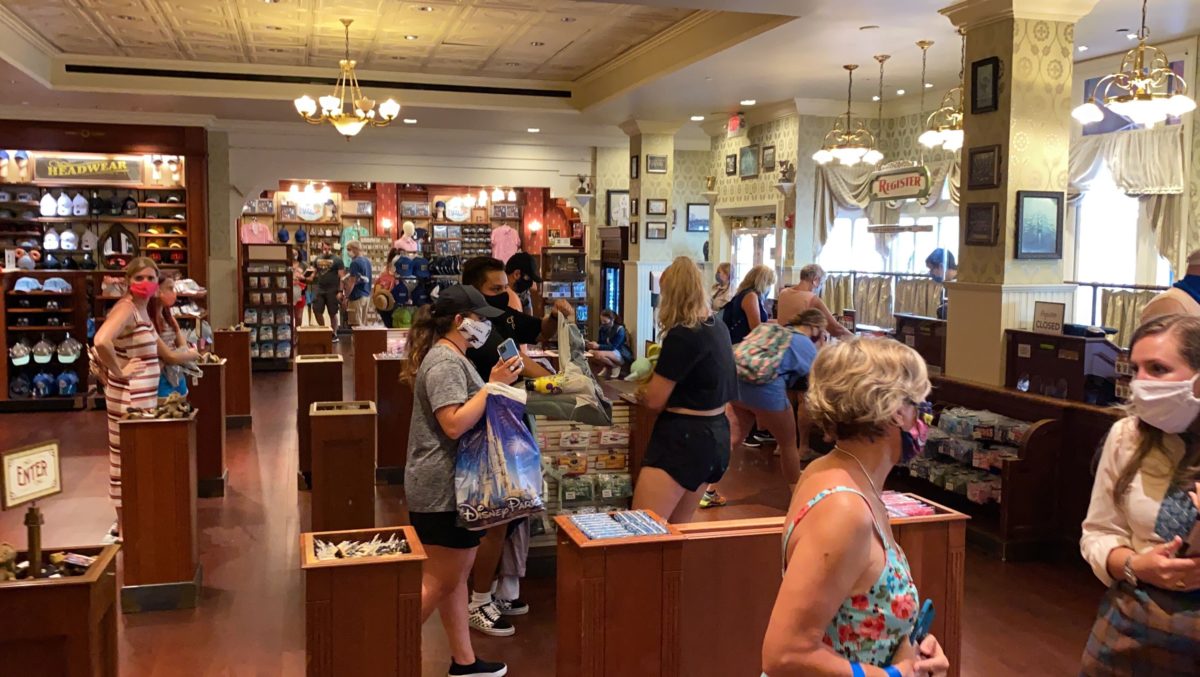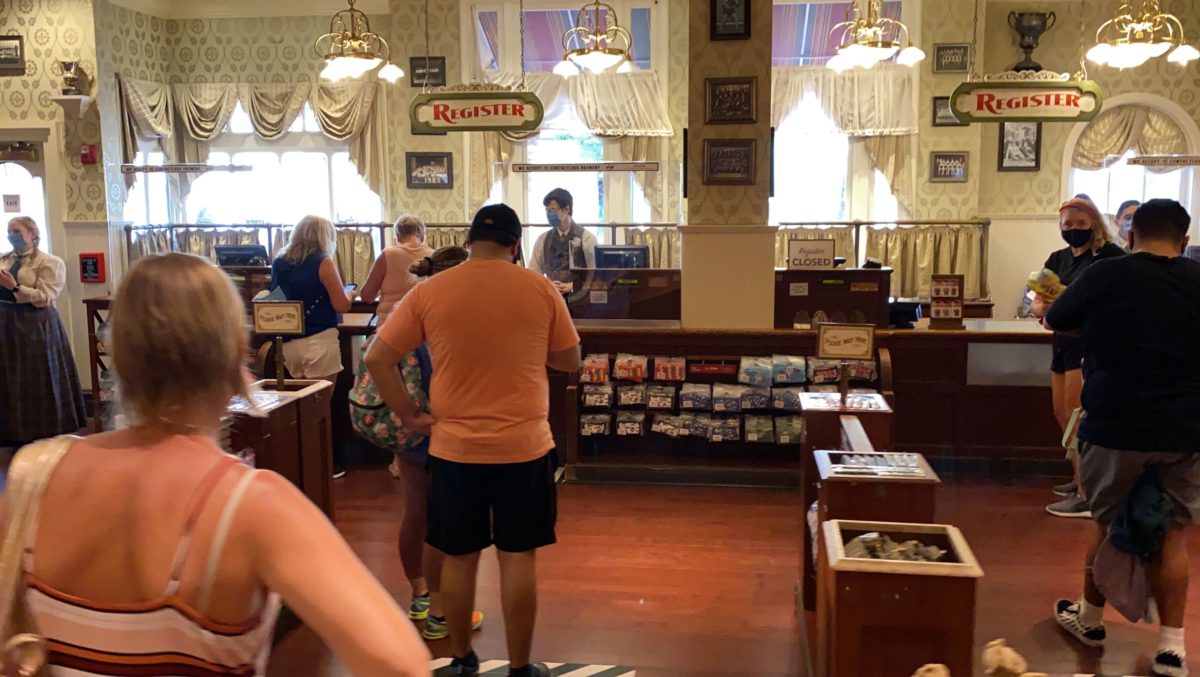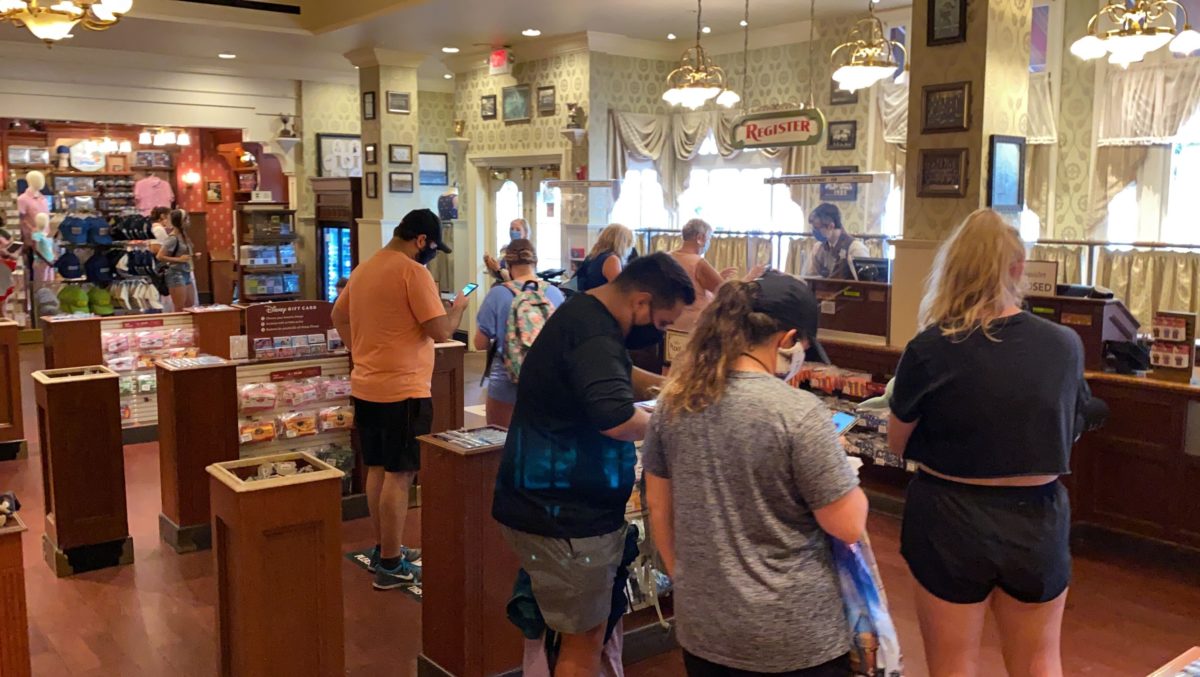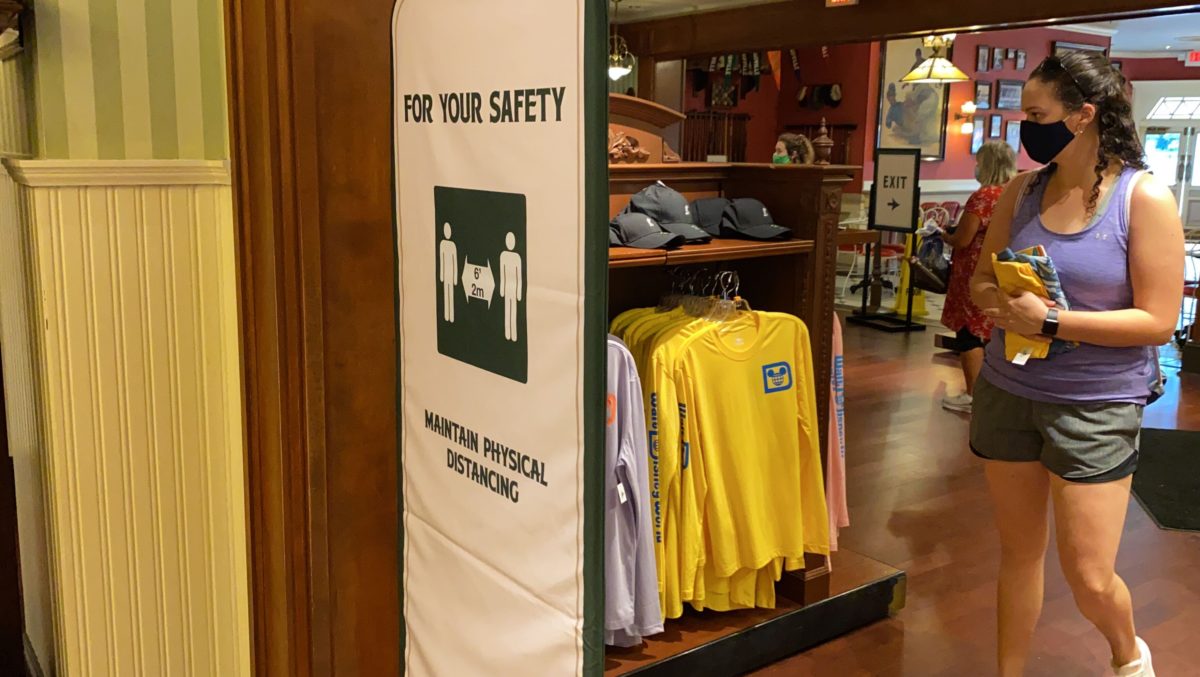 Signs in the Emporium also remind guests to maintain physical distancing.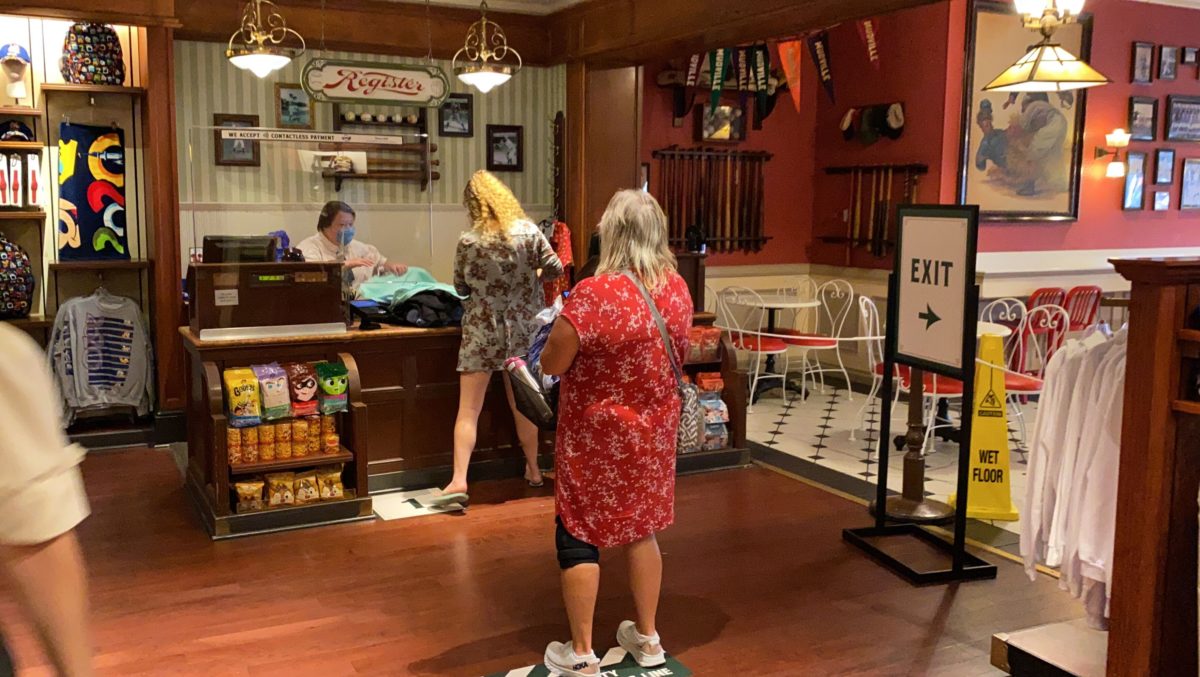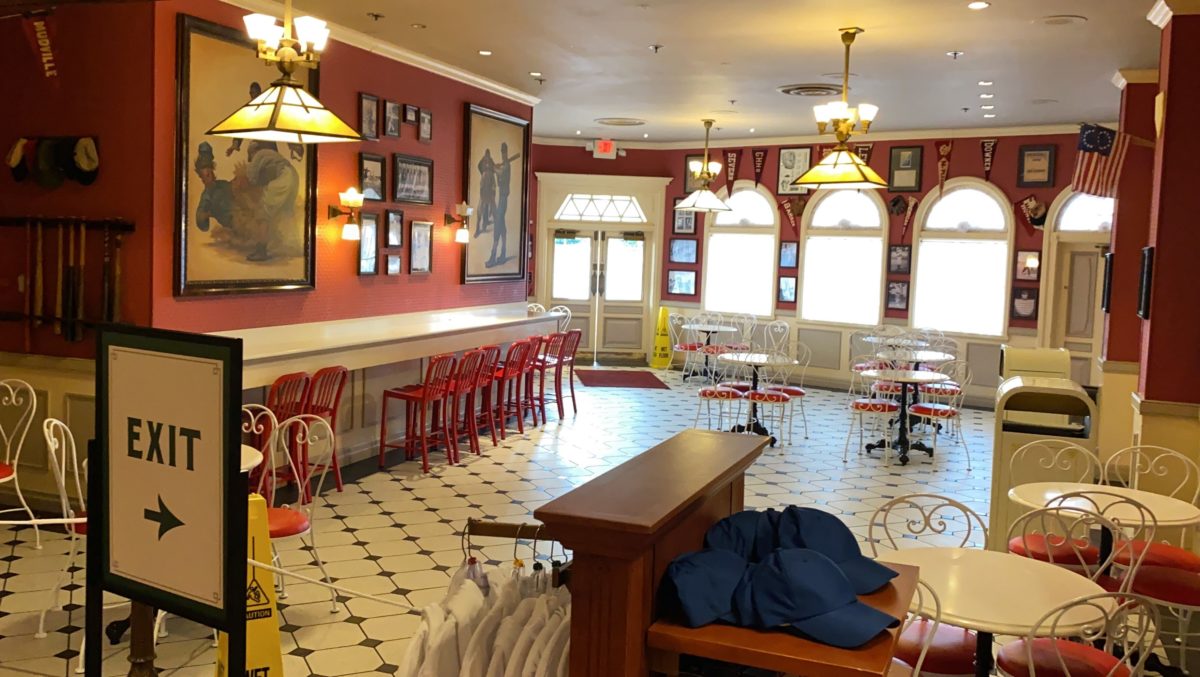 Casey's Corner, which is connected to the Emporium at Magic Kingdom, is currently closed.
Stay tuned as we continue to cover cast member previews of Walt Disney World reopening, and official reopenings later this week.