Back when the full list of attractions and experiences that would be available for the grand reopening of Disney's Animal Kingdom was released, we were both excited and intrigued to see that the Wilderness Explorers would be returning. How would this interactive experience operate, with all the new social distancing measures and health and safety precautions in place throughout the park?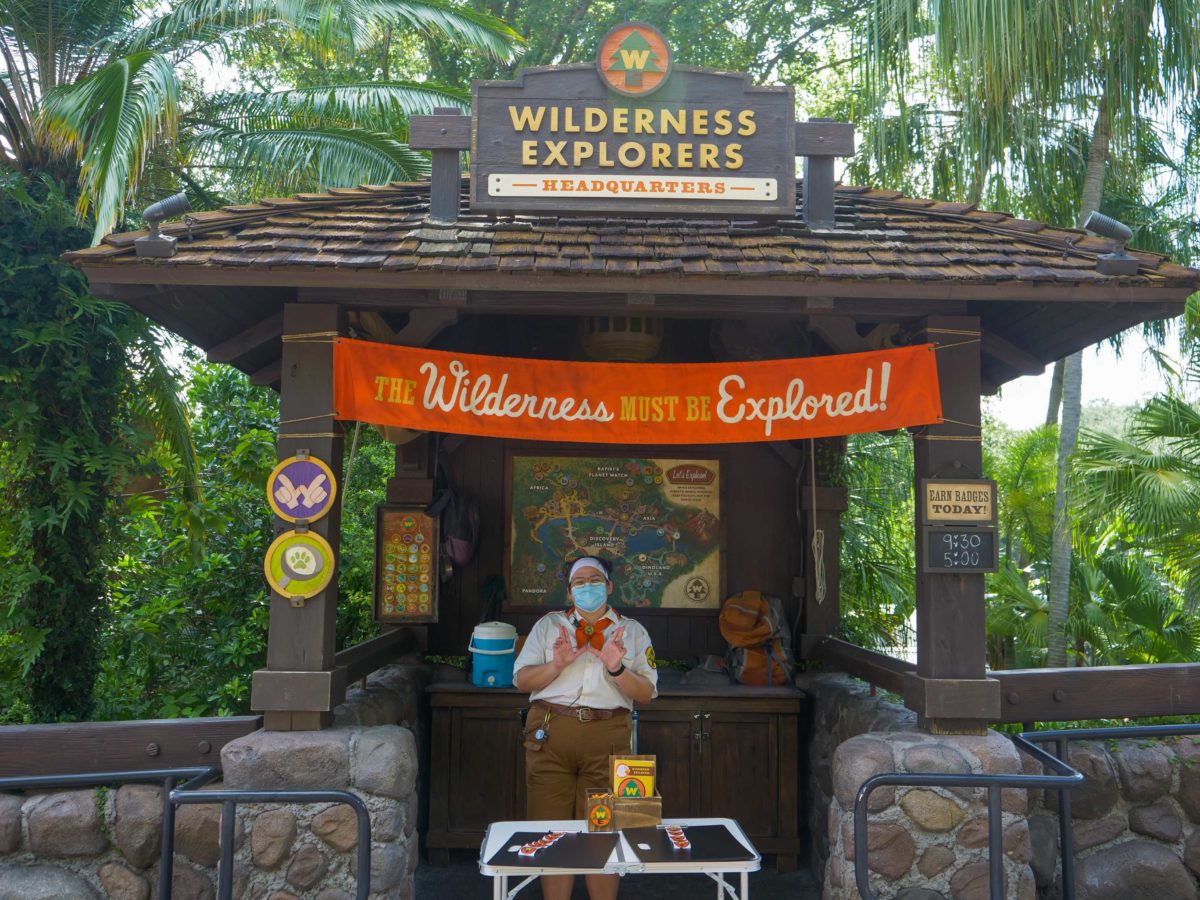 Well, today marks the grand reopening of Disney's Animal Kingdom, so we headed straight over to the nearest camp to check out the new procedure.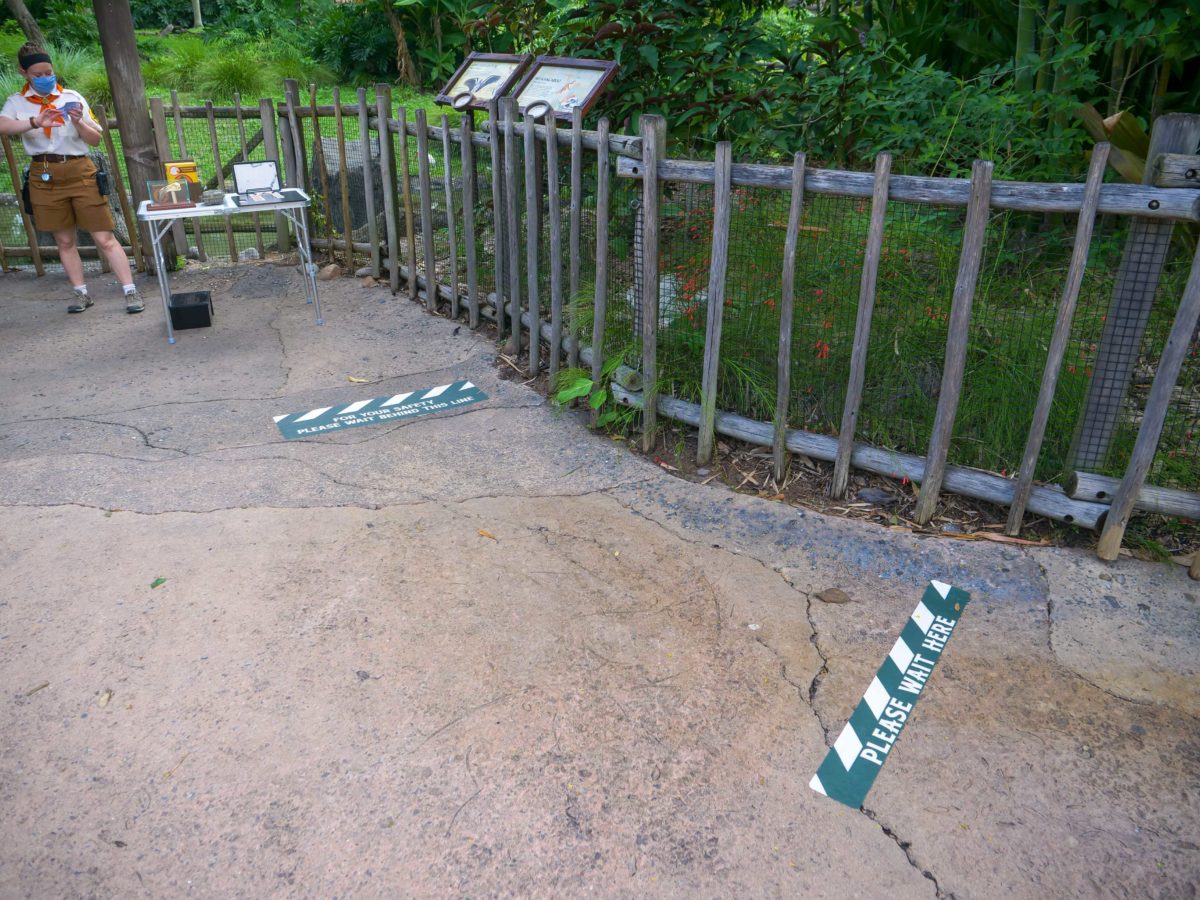 Leading up to each Wilderness Explorer station, floor makers have been installed to remind guests to be mindful and keep distance from other parties.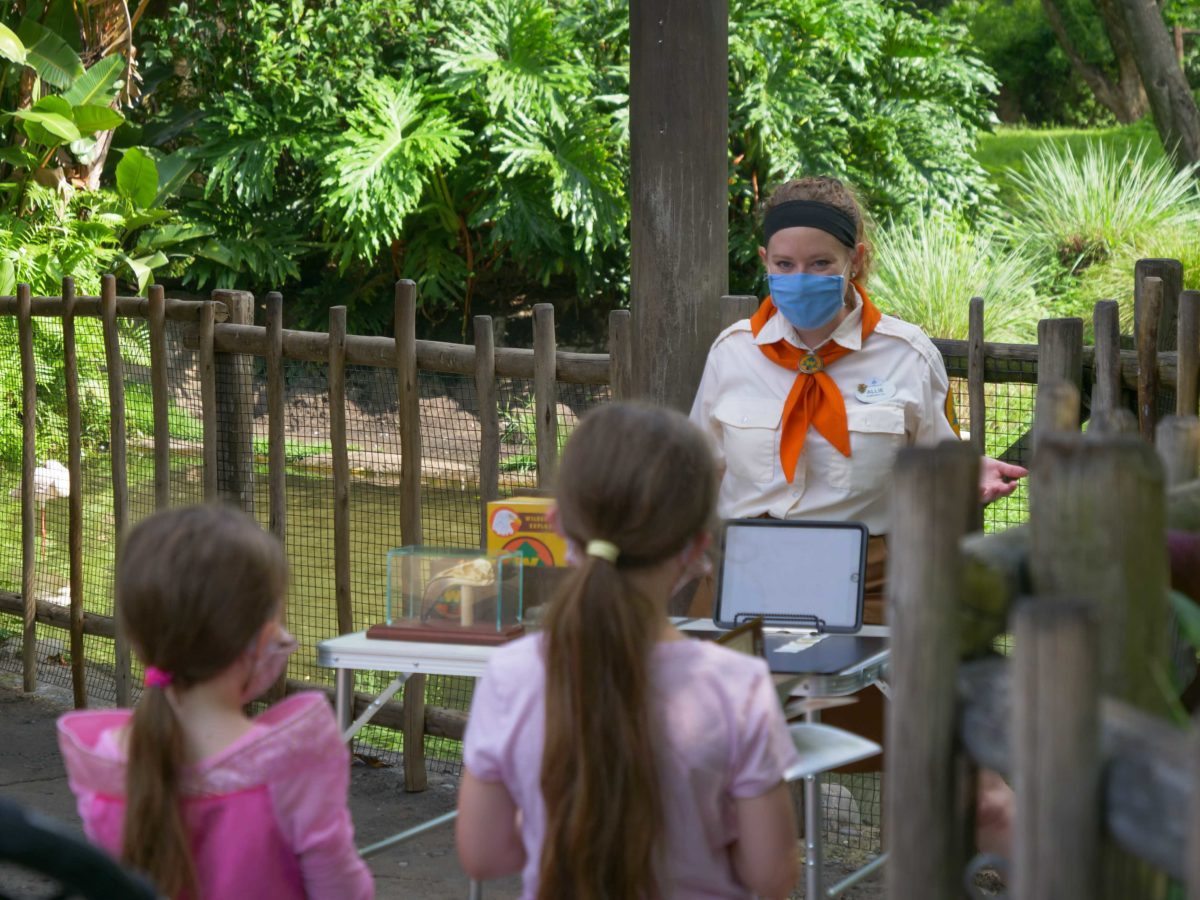 Because guests now have to queue to access these stations rather than form a crowd around the table, conversations with the Wilderness Explorer Cast Members have been cut short.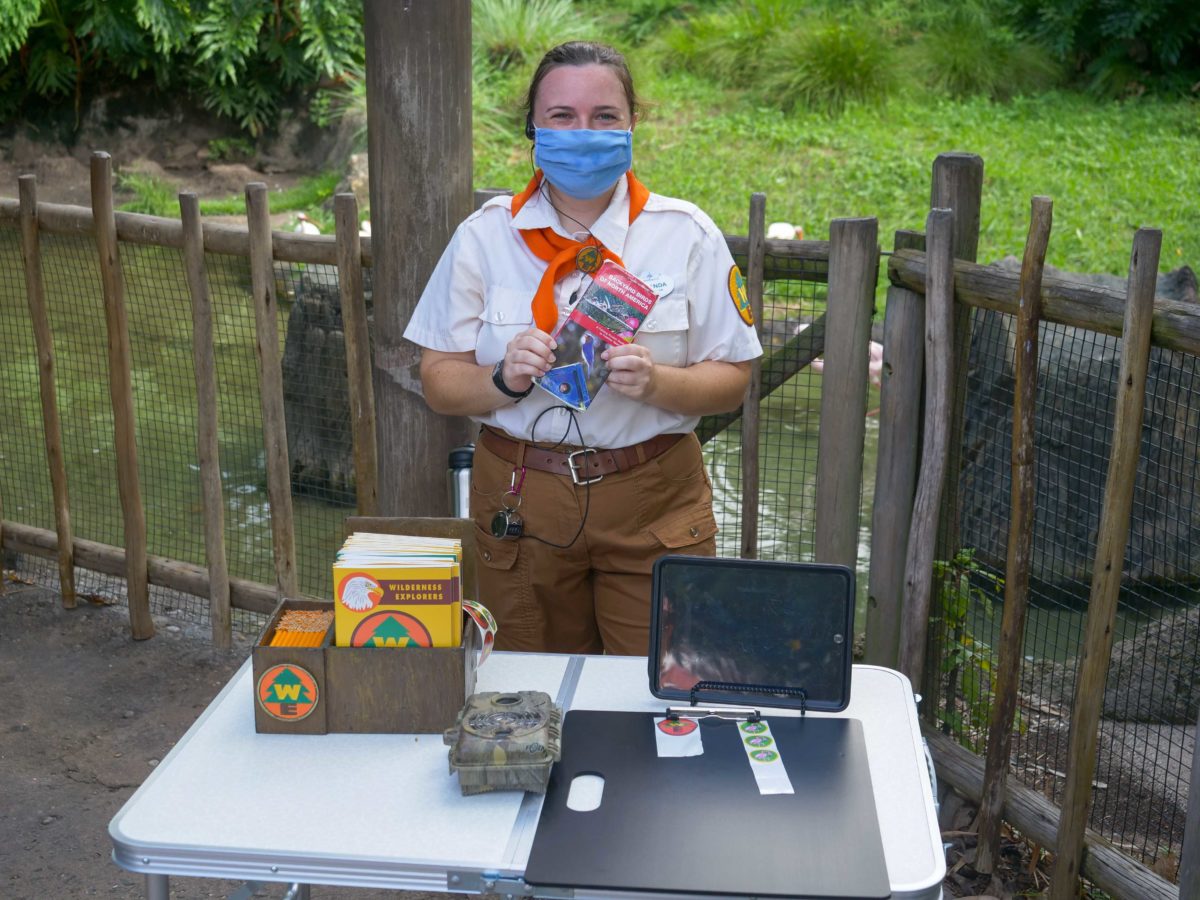 Other changes to the experience include that Wilderness Explorer Cast Members now hand out the Cultural Experience badges, due to the loss of Cultural Representative Cast Members. Also, because of closures throughout the park, some badges have been combined. For instance, now that The Boneyard play area has been closed, guests will receive both DinoLand badges at once.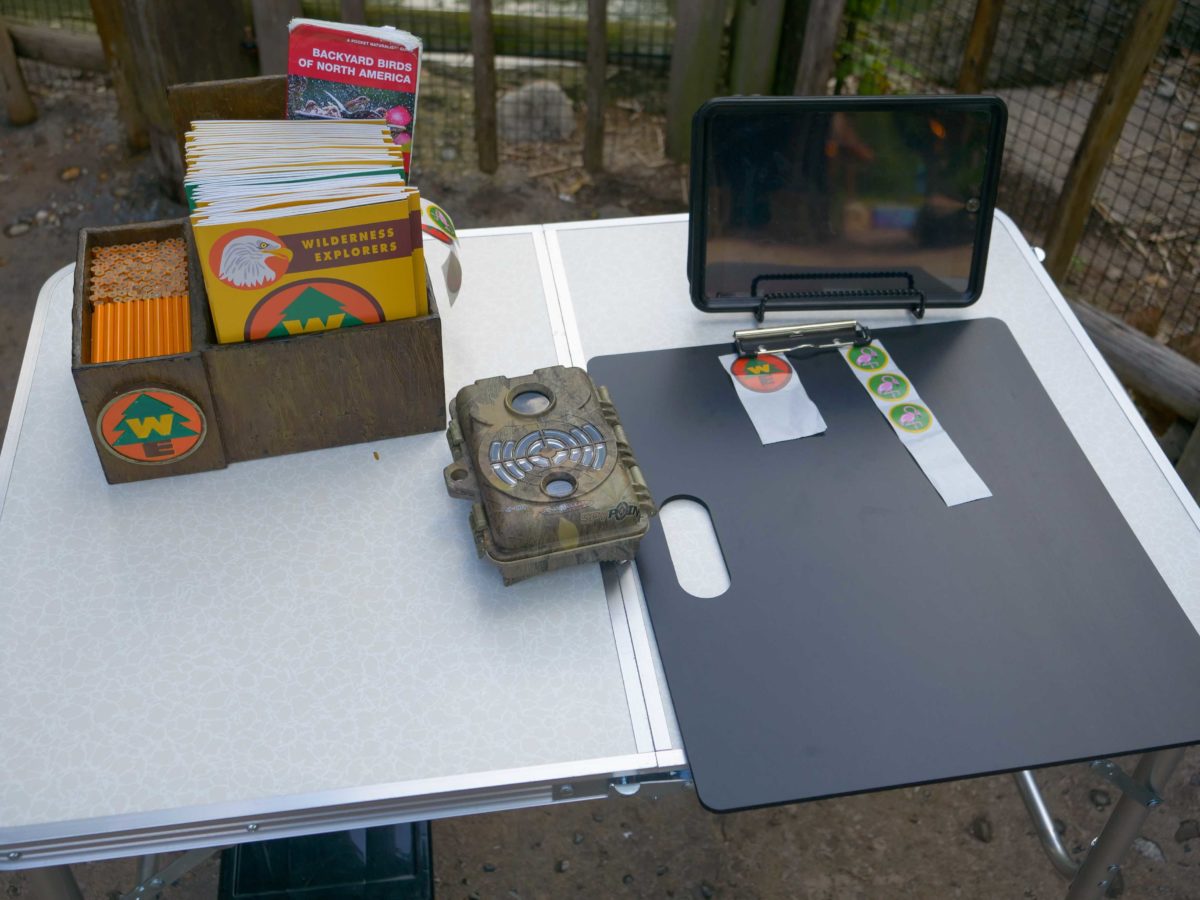 Guests will also have to peel their own stickers from this clipboard, rather than have a Cast Member hand them out.
We're glad to see that the Wilderness Explorer handbooks are still being given out.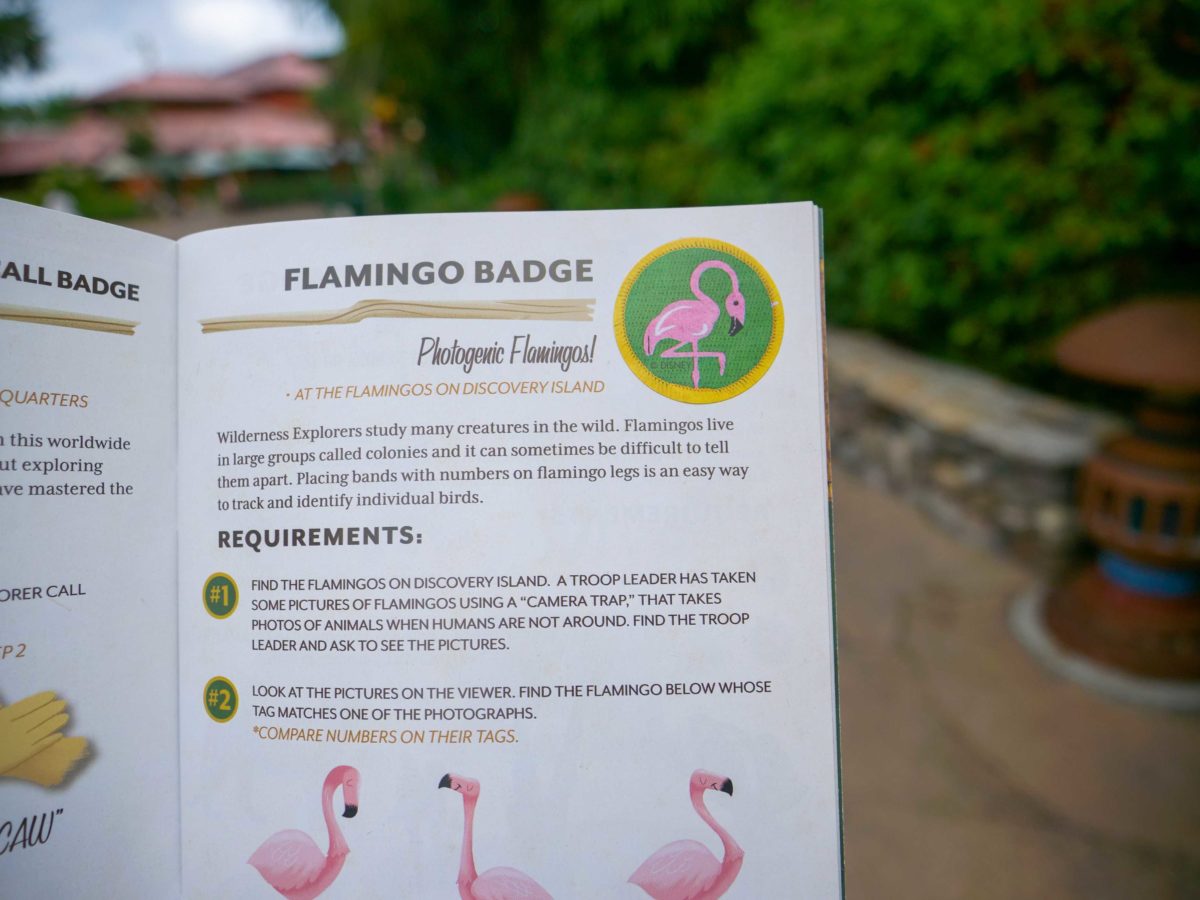 It is also worth noting that the Wilderness Explorers Cast Members are wearing face masks, but not face shields.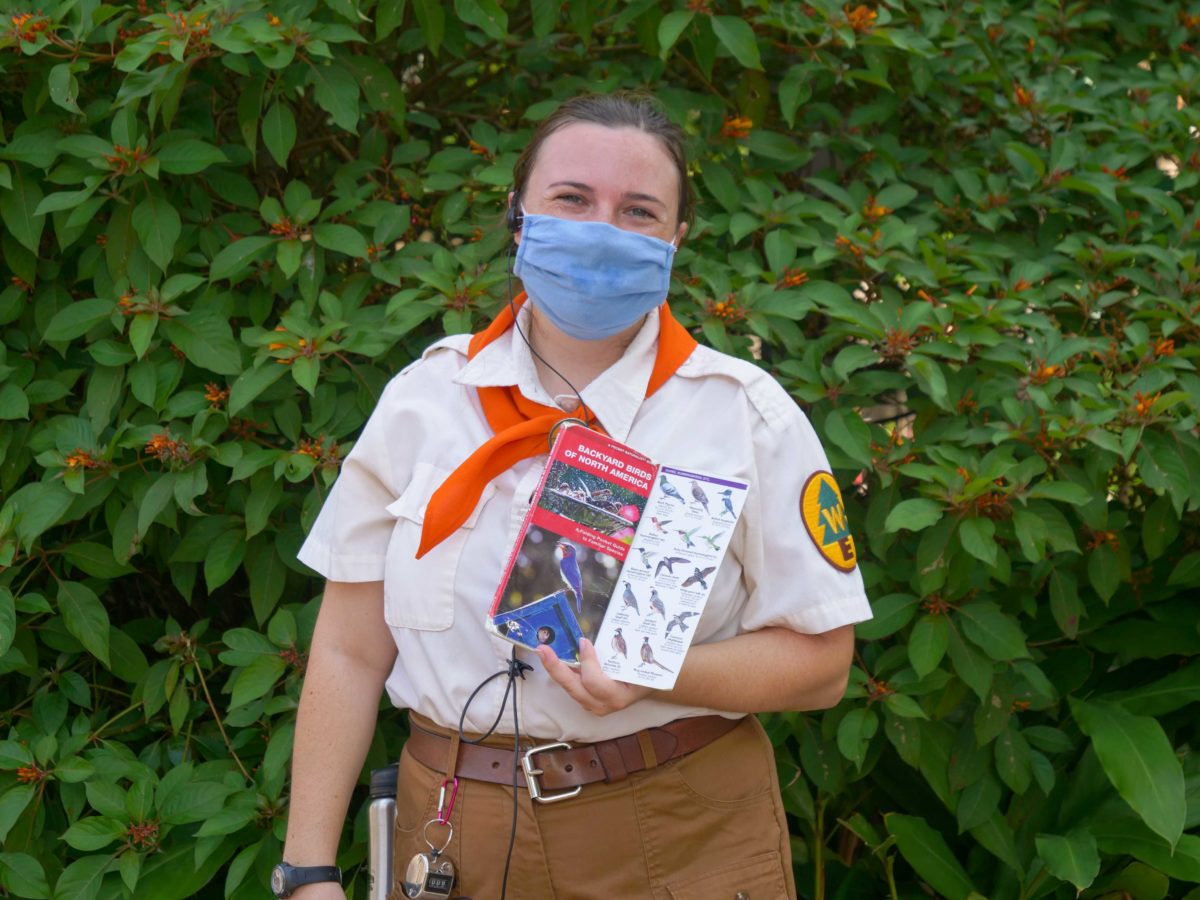 Don't forget to stop off for a visit to see the Wilderness Explorers on your next trip to Disney's Animal Kingdom. We are very pleased to see this educational offering is still continuing despite the new park measures, and don't forget, adventure is out there!