Les Halles Boulangerie Patisserie was closed when EPCOT first opened last week, but it has now reopened with new social distancing markers.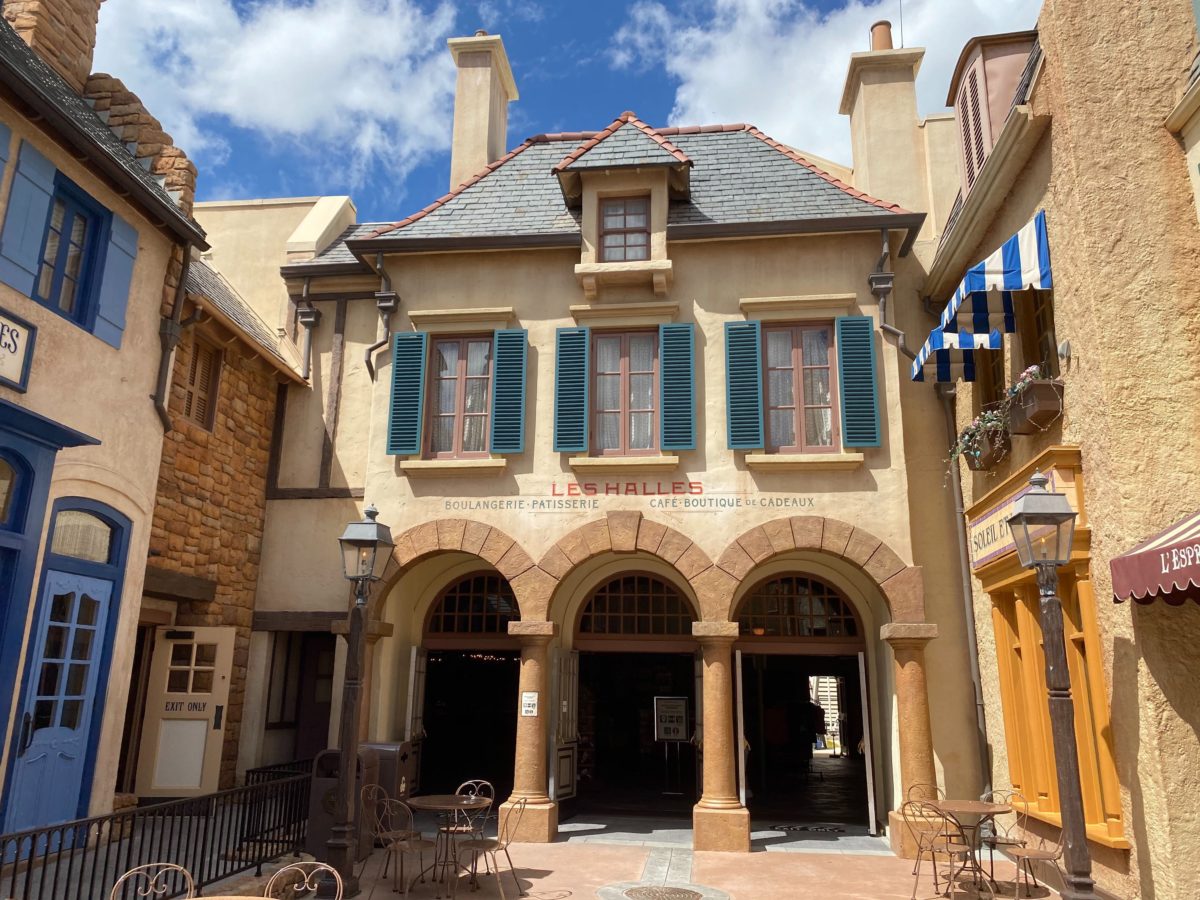 The patisserie is in the back of the France pavilion.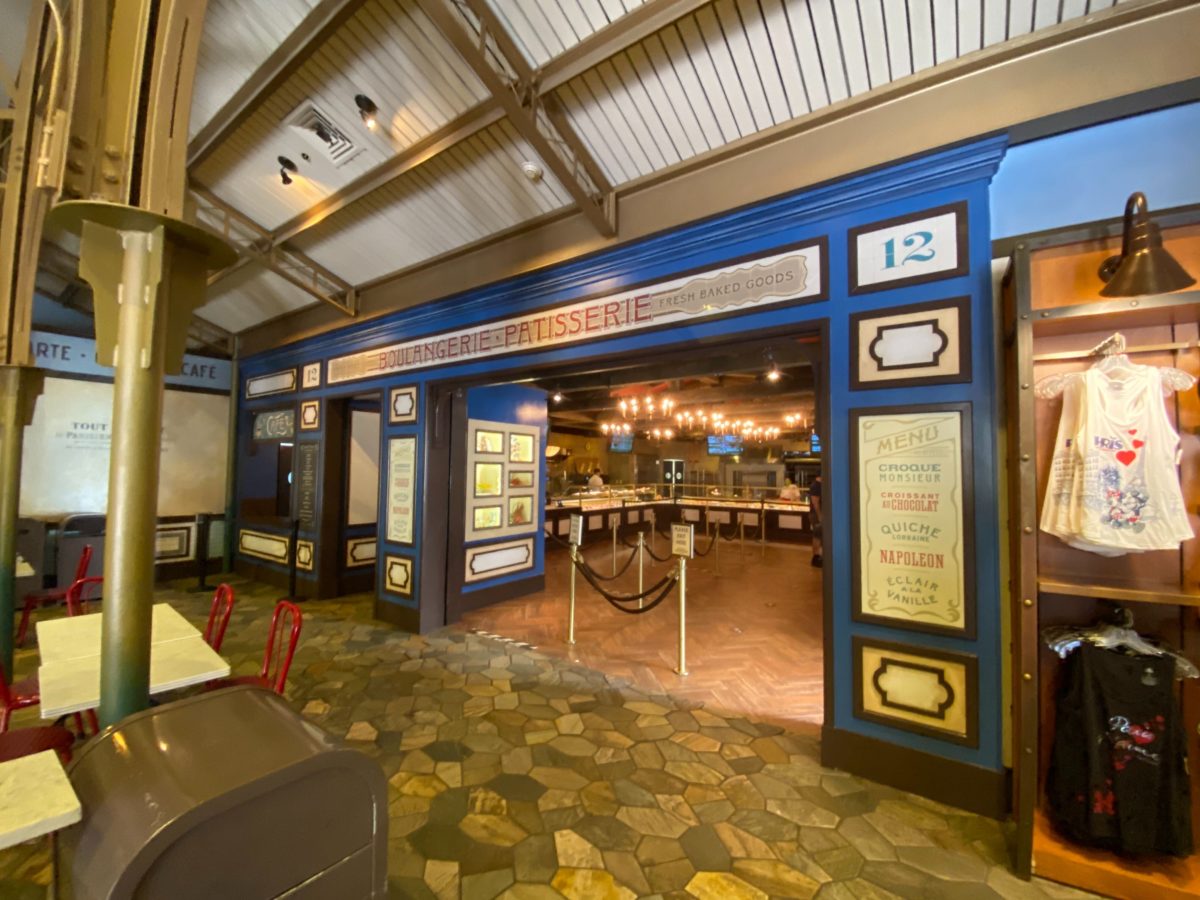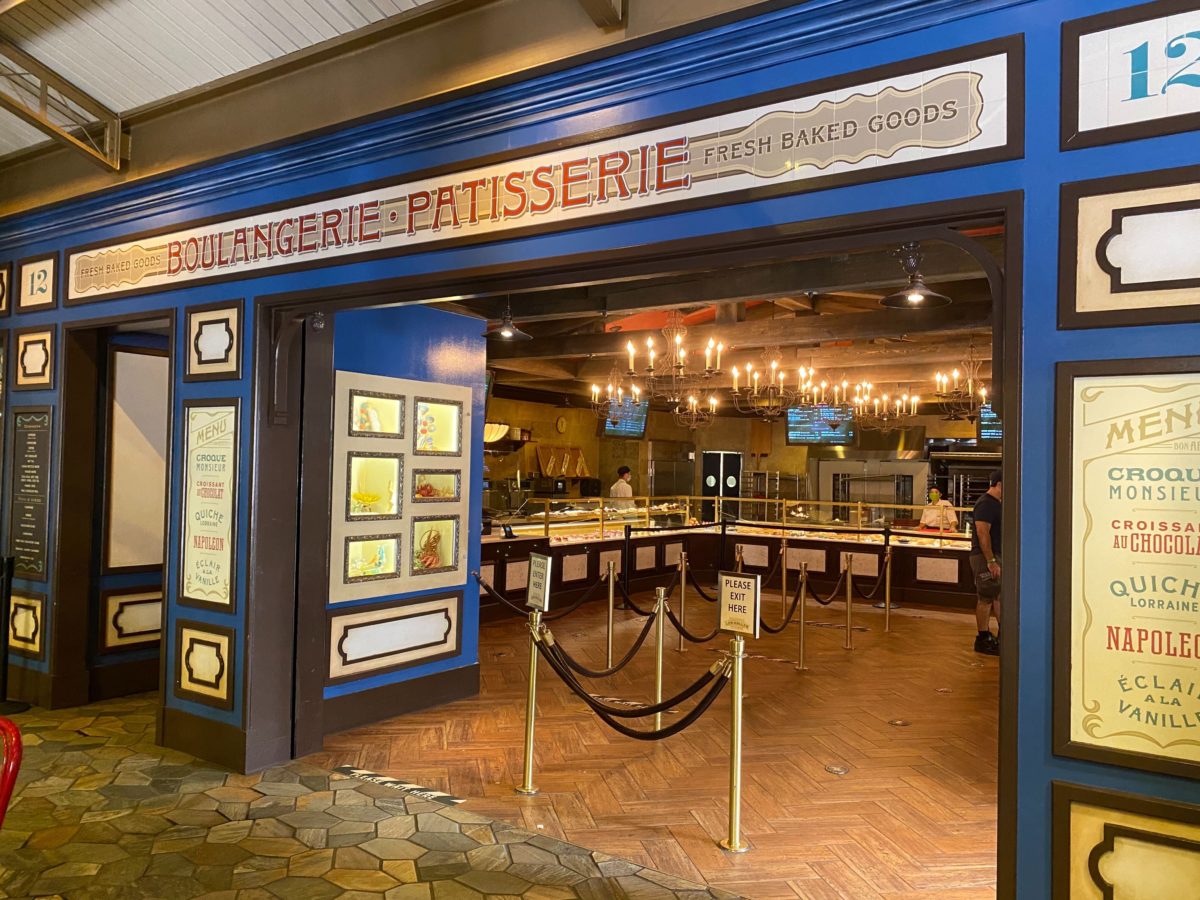 The patisserie has clear entrance and exit signs, followed by social distancing markers within the queue.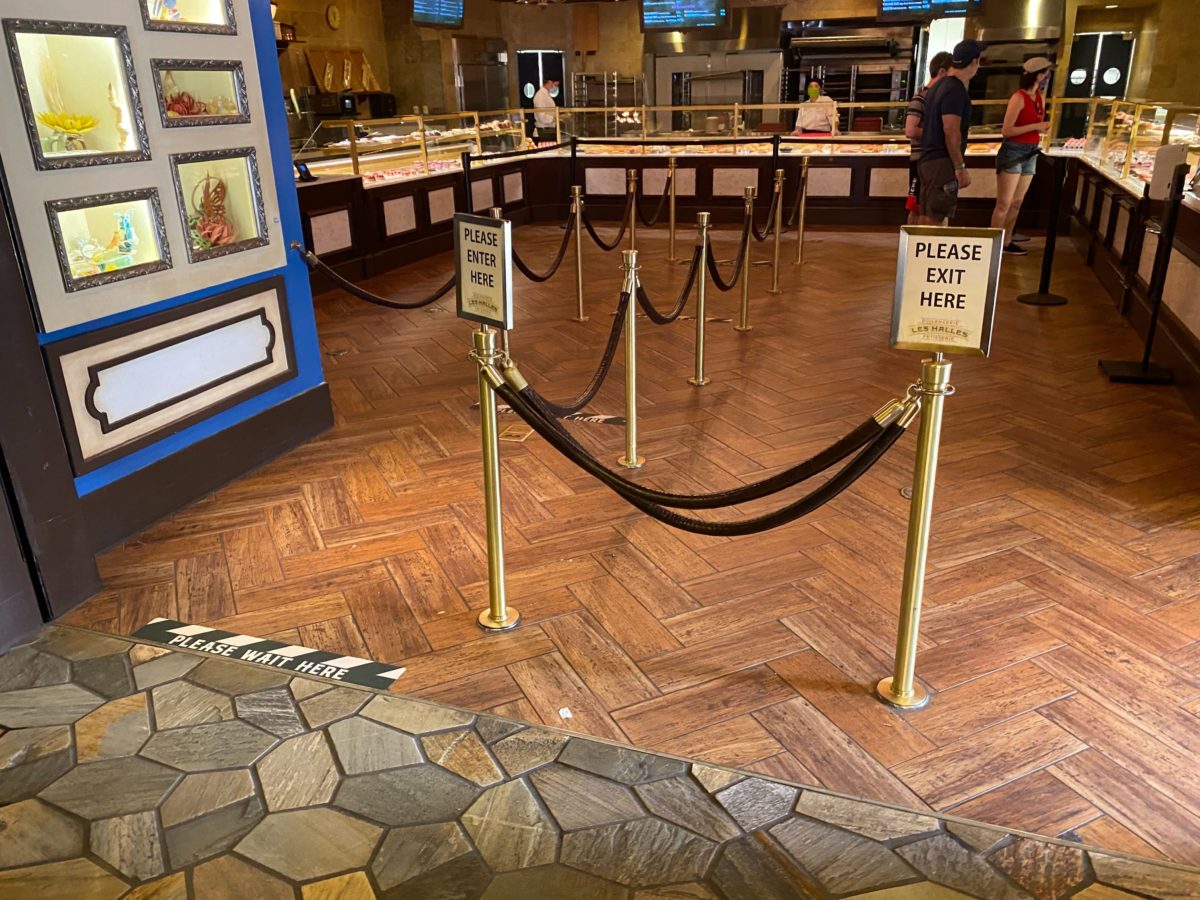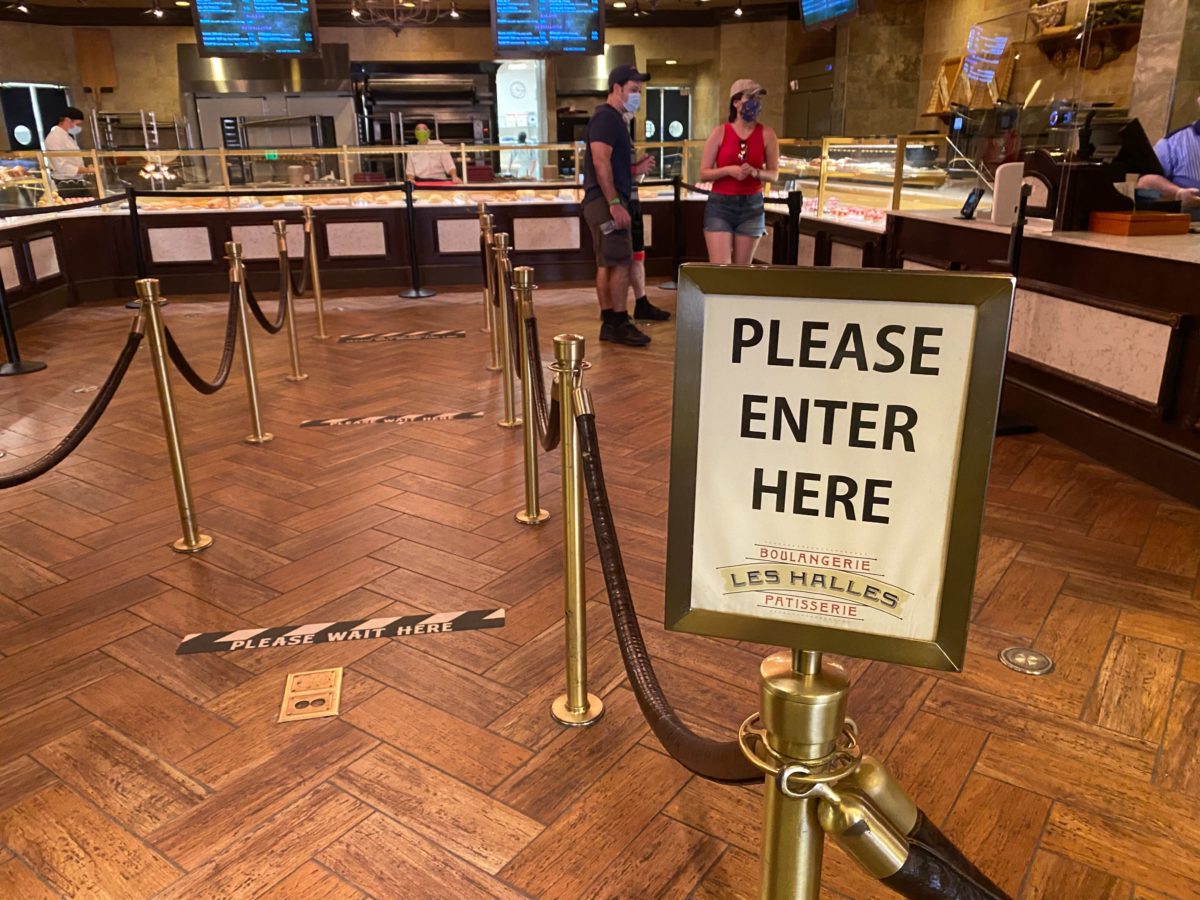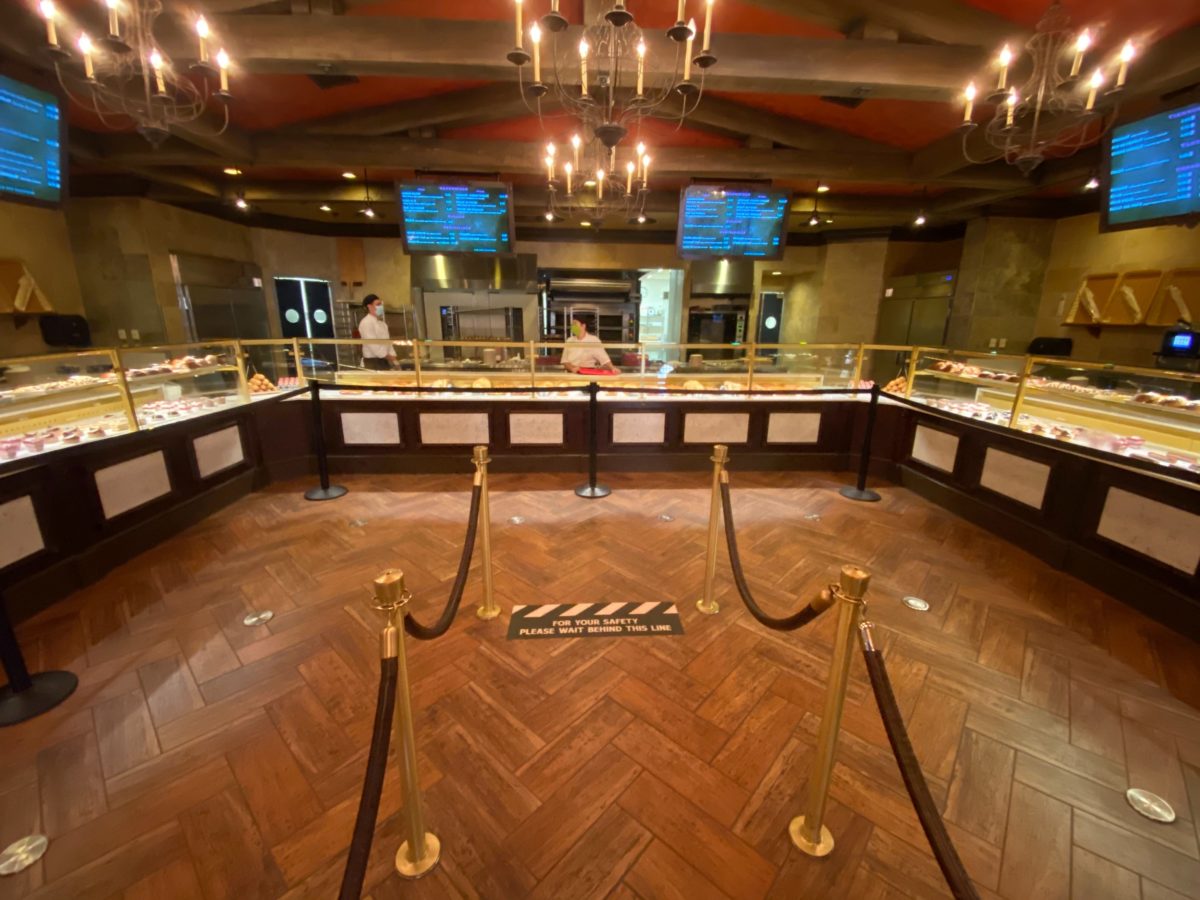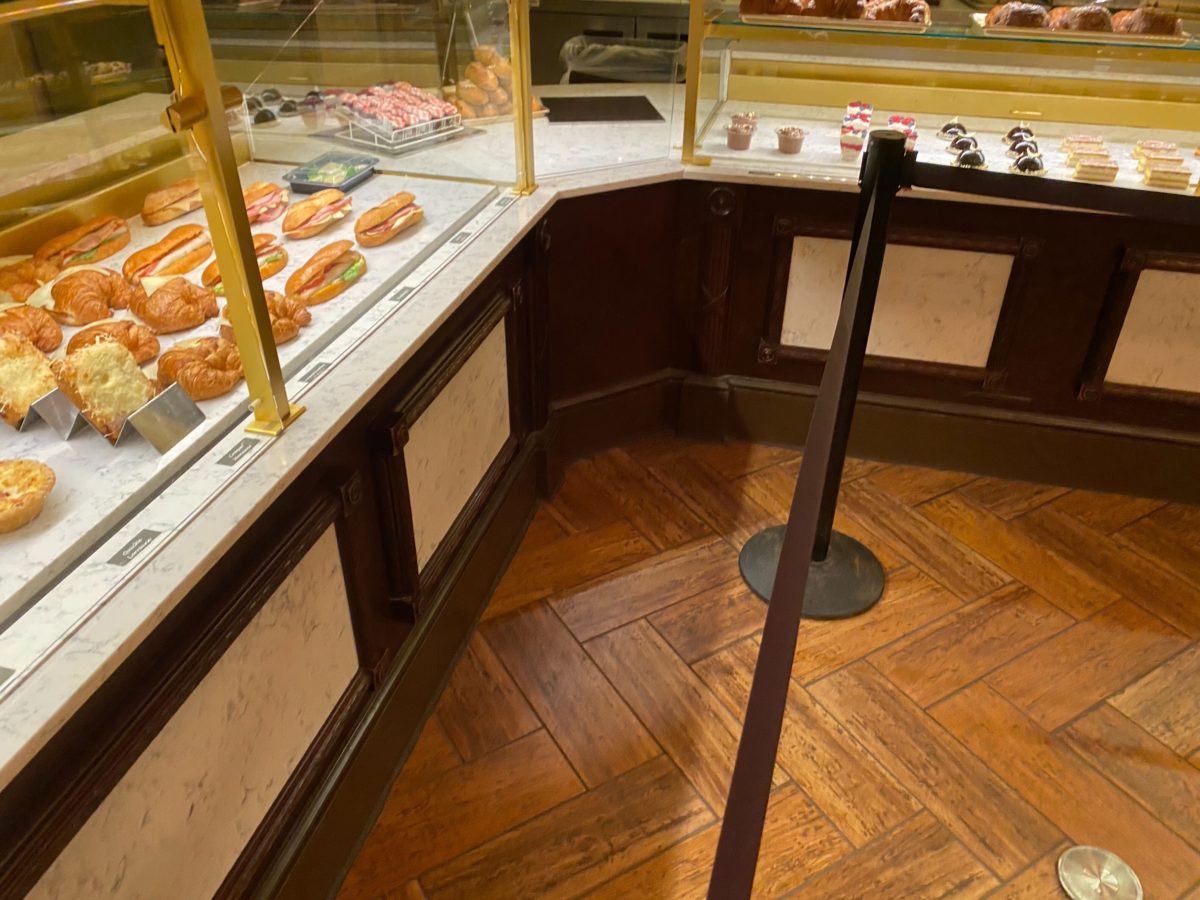 While the food has always been protected by glass cases, they have been further blocked off so guests don't touch the glass or get too close to the Cast Members preparing food.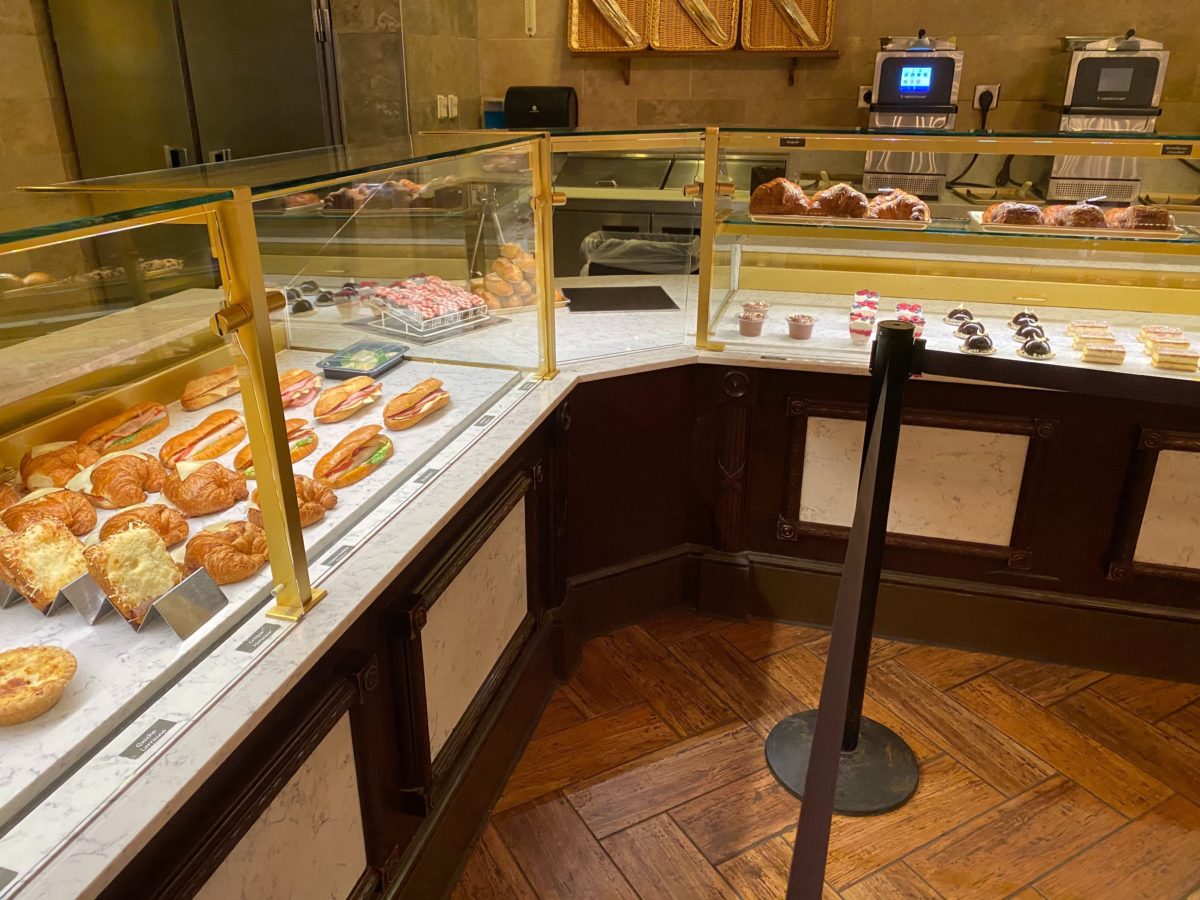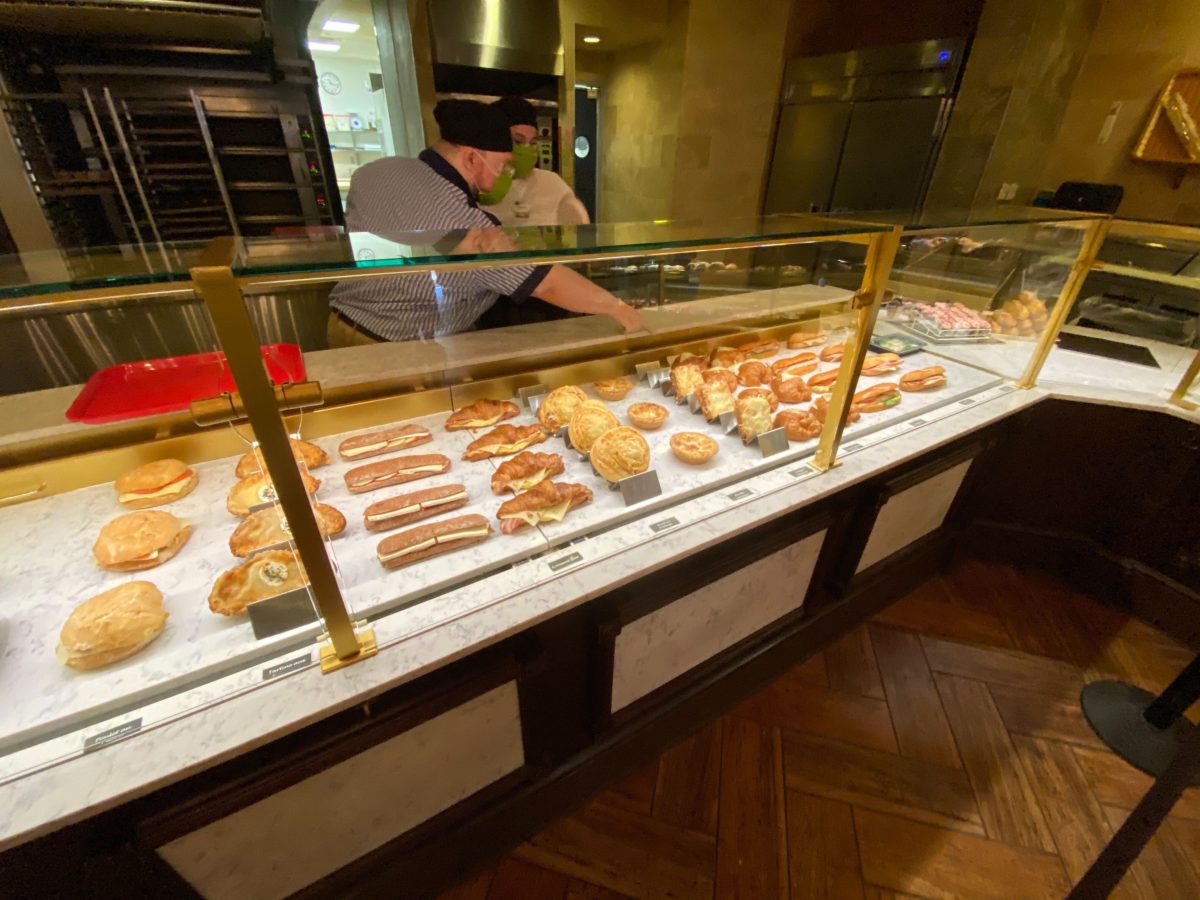 Disney previously announced that their Cultural Representative program was suspended until further notice. However, the patisserie seemed to be staffed by both Cultural Representatives and Cast Members.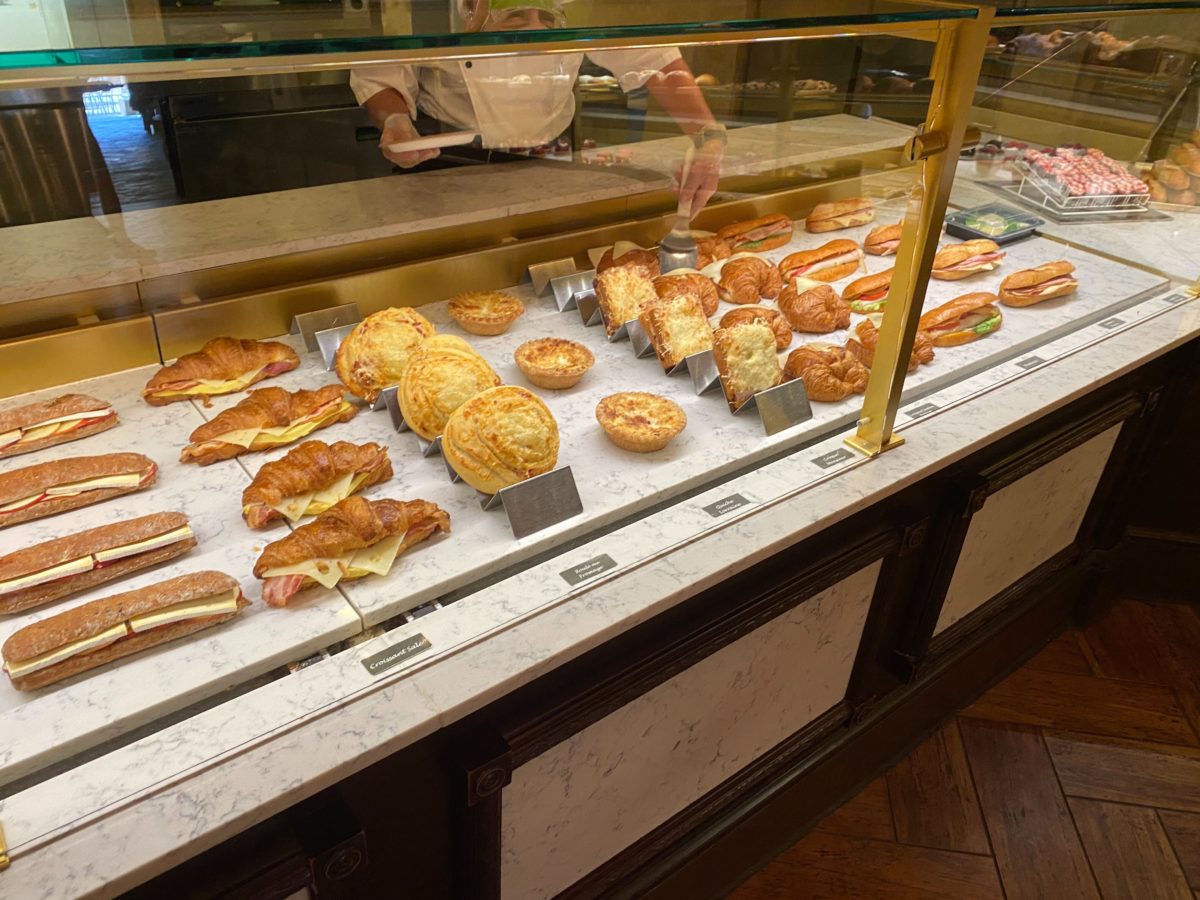 There are still plenty of savory options, including sandwiches, croissants, tarts, and salads, as well as desserts available at the bakery.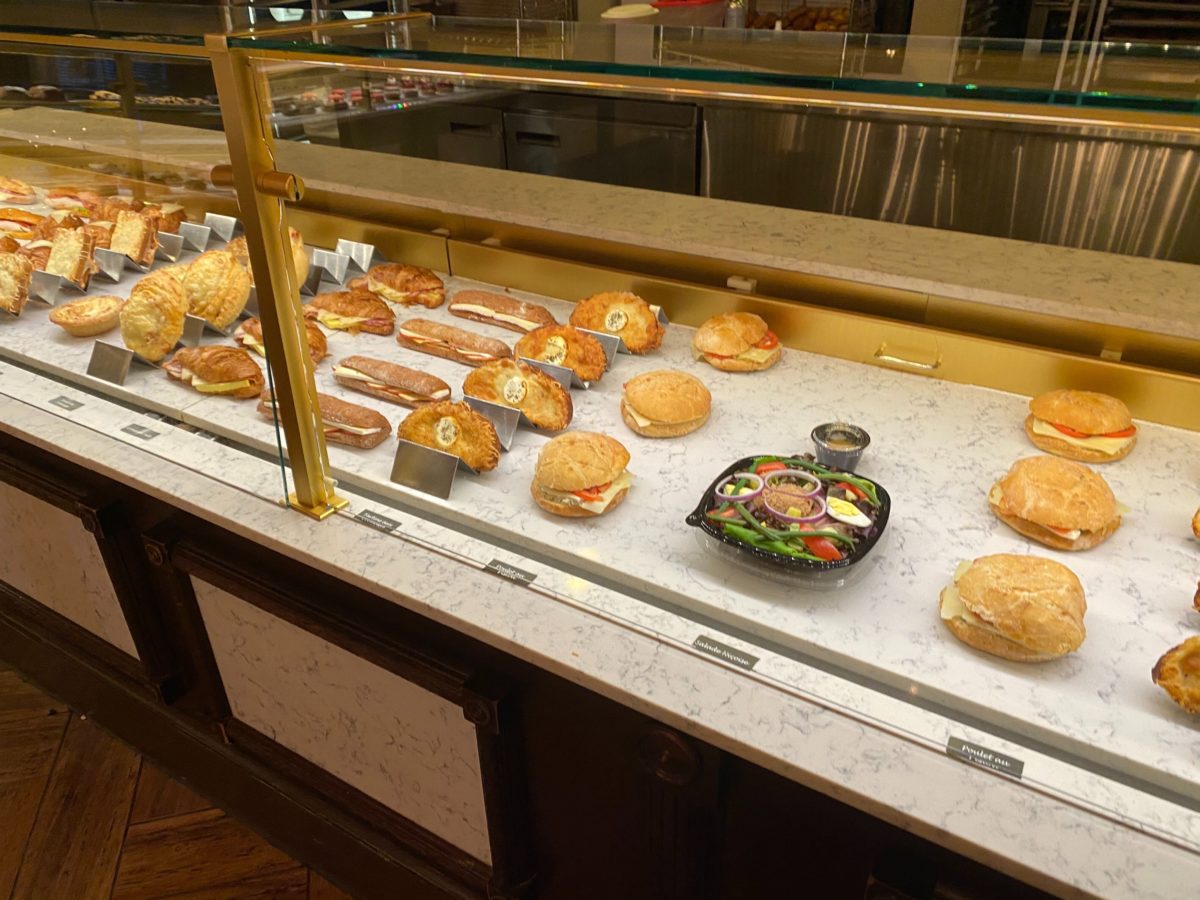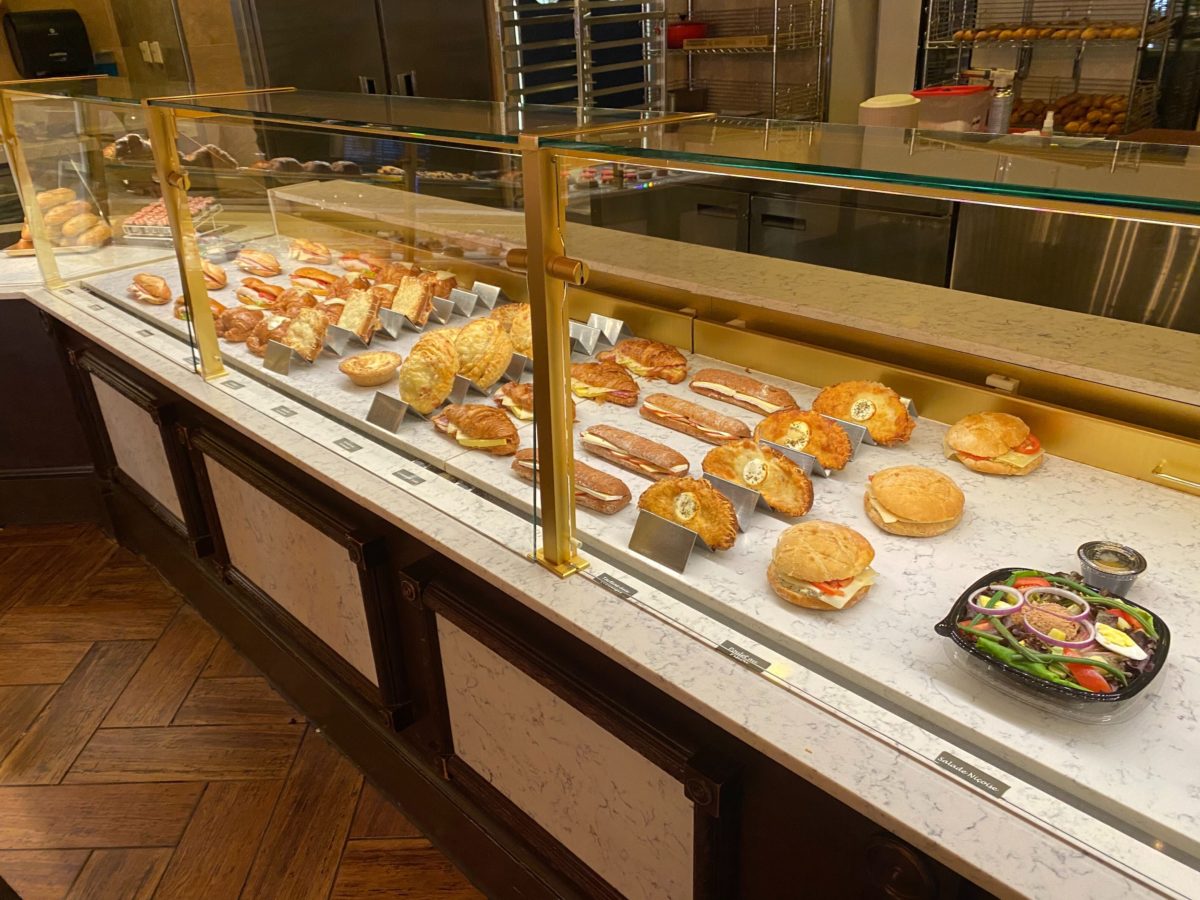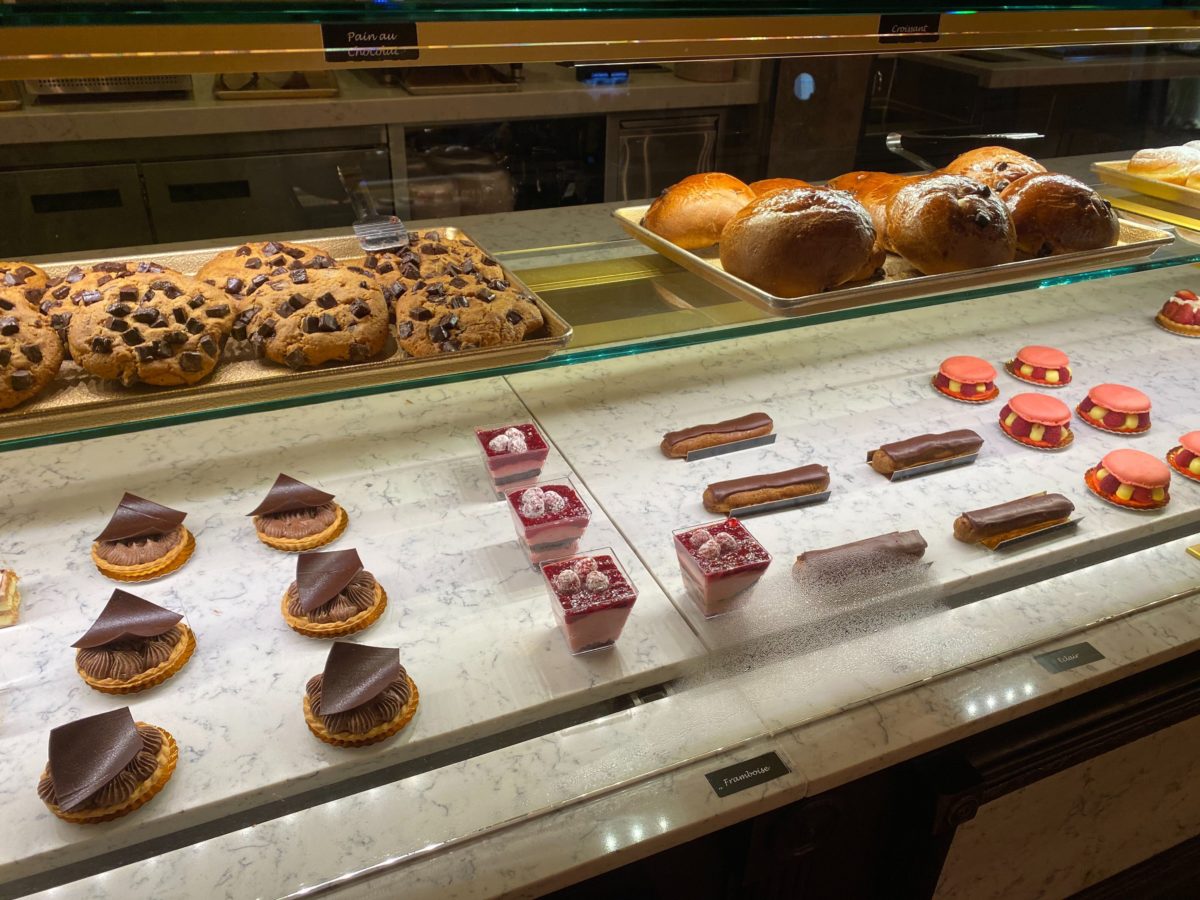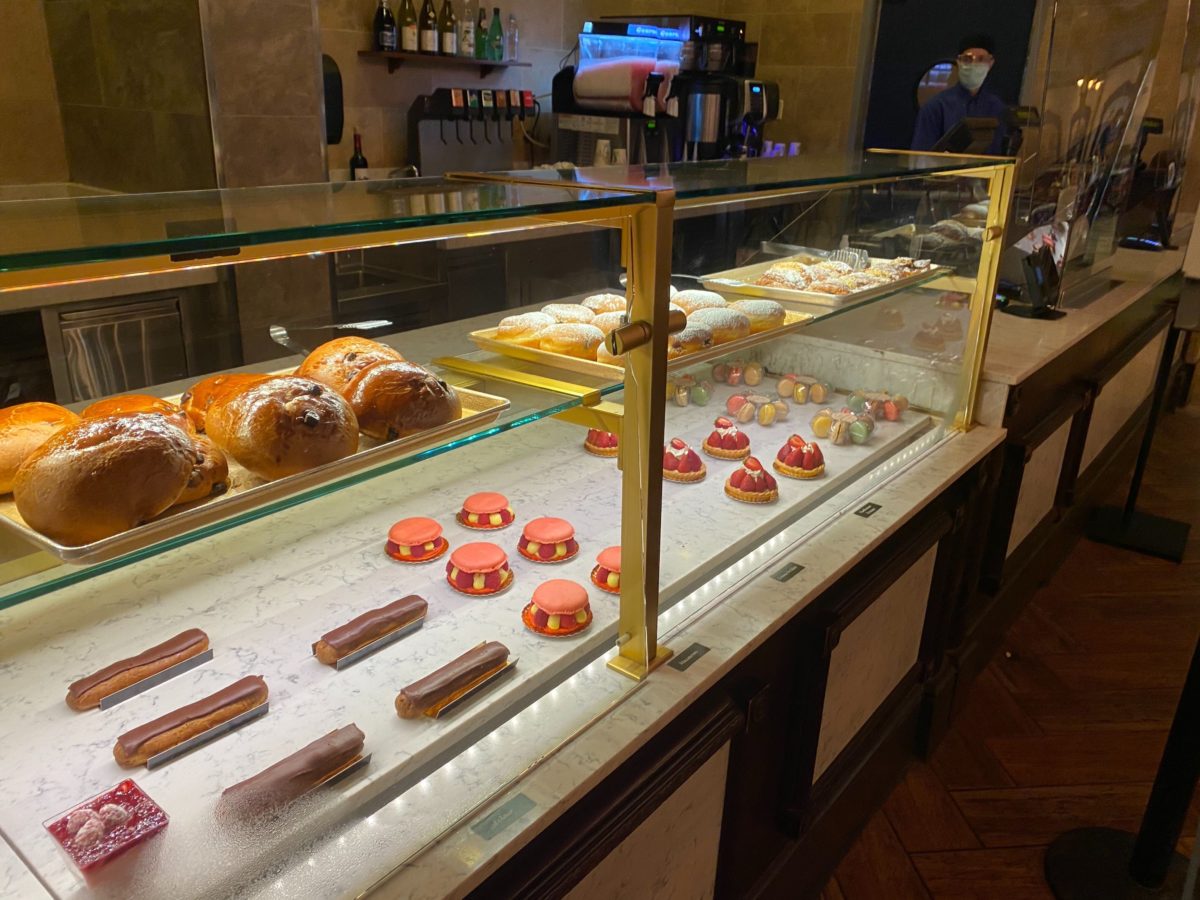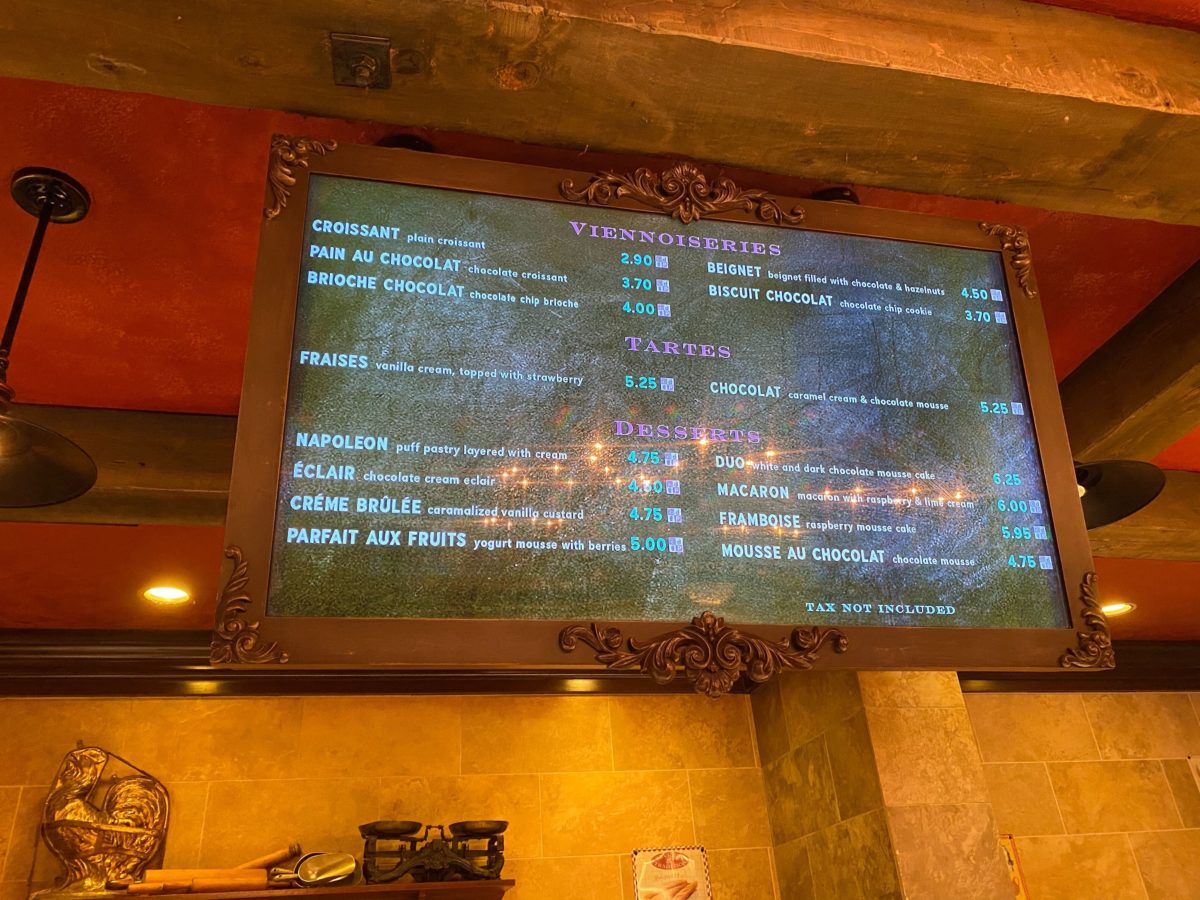 Menu prices at the patisserie had increased earlier this year. The menu is now somewhat limited, but don't worry, they still serve croissants for just under $3.00.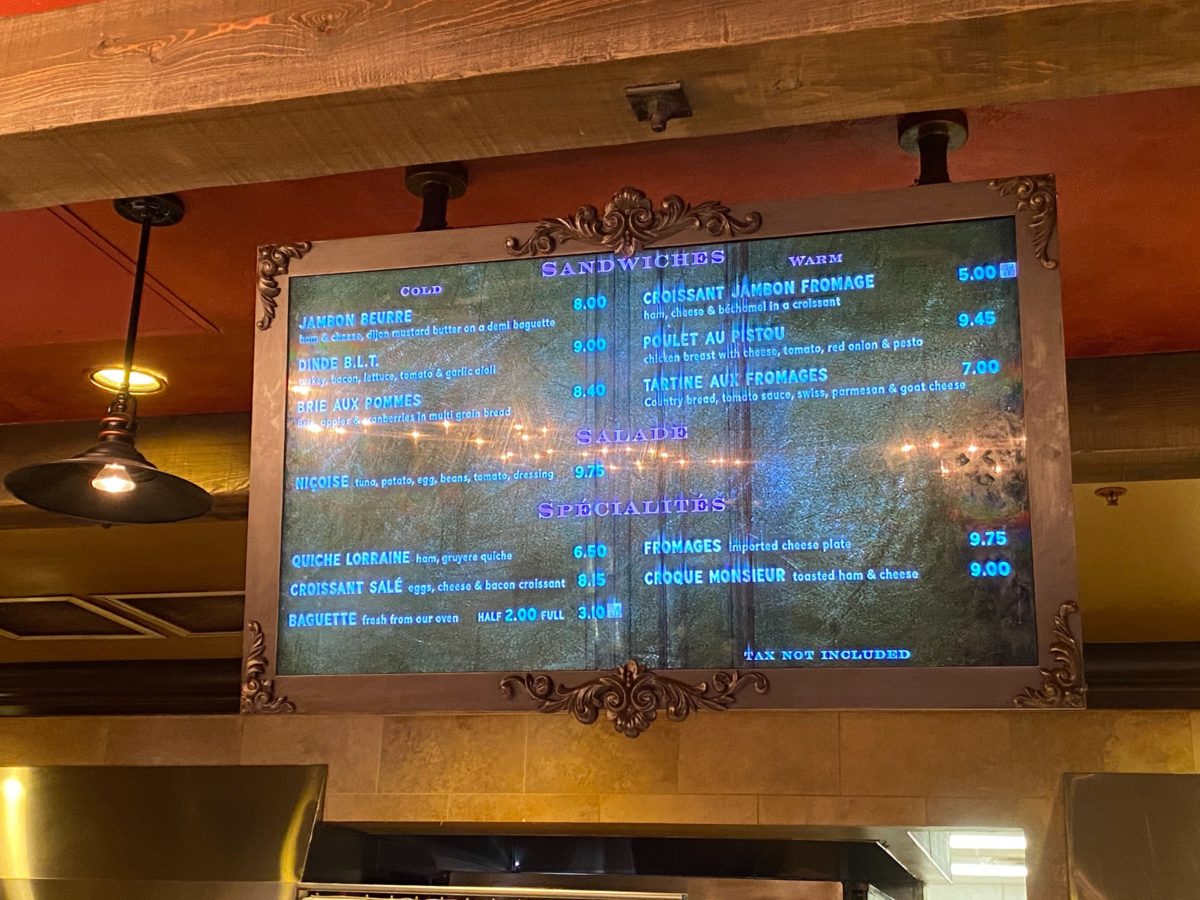 They have removed the palmier, frangipane, citron tart, flan and cerises tart, cafe liegeois, bleu salad, soupe de potiron, roule lard and fromage, bisque de homard, quiche florentine, and pissaladiere.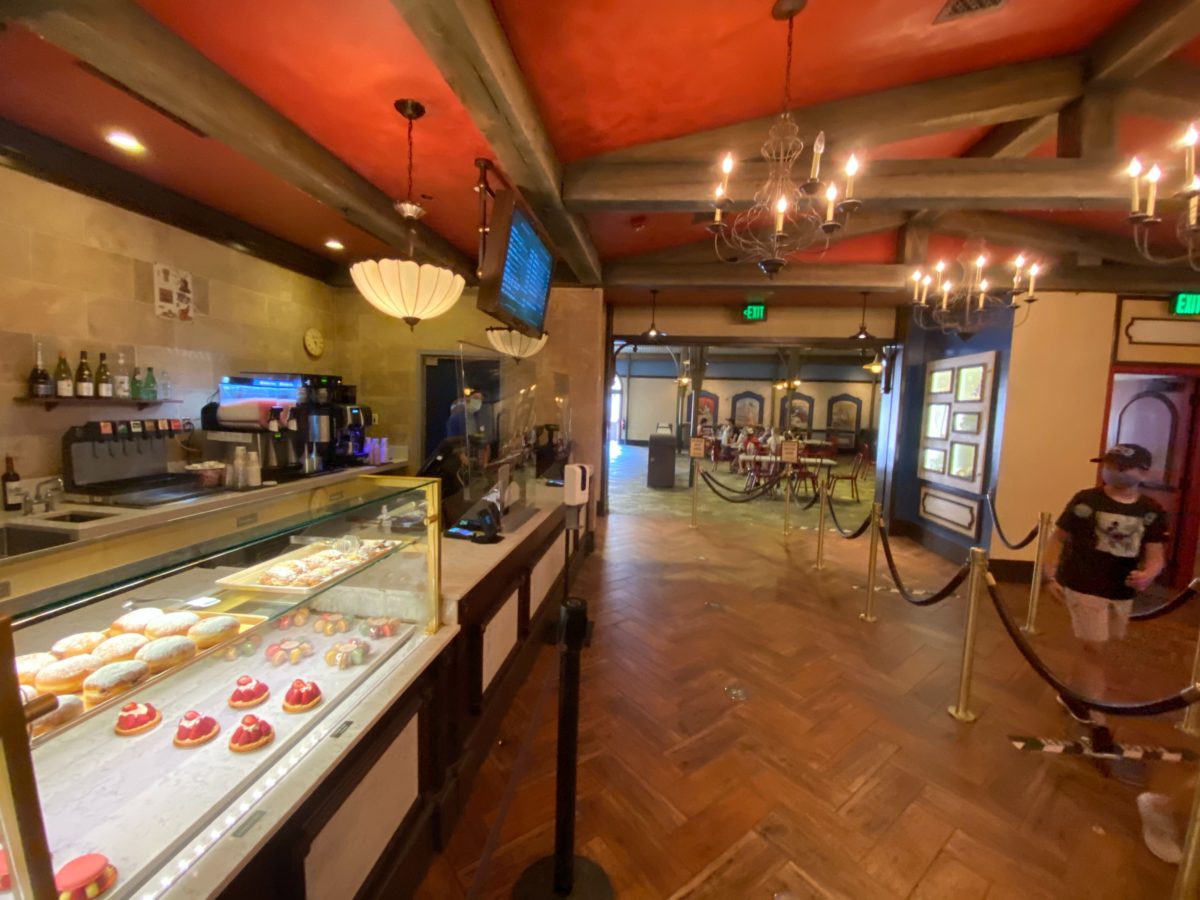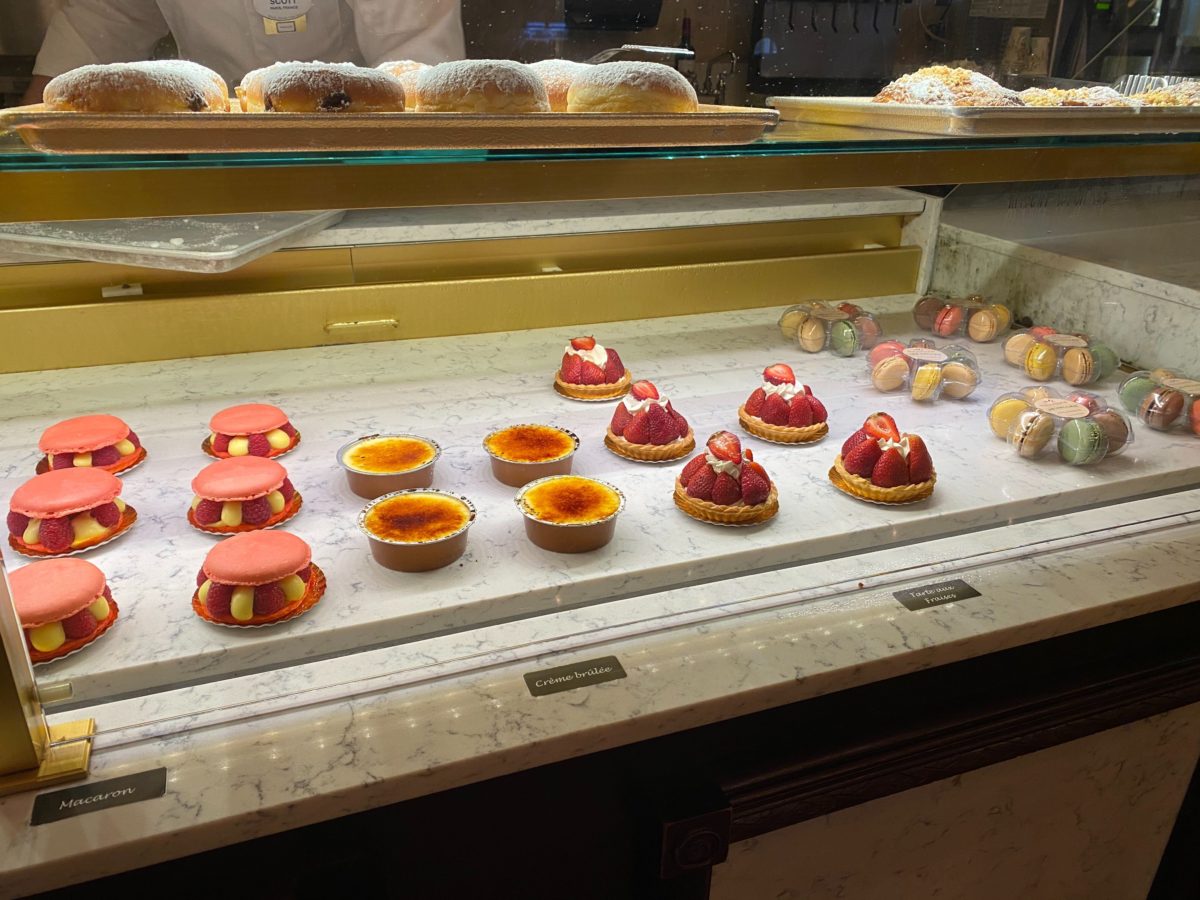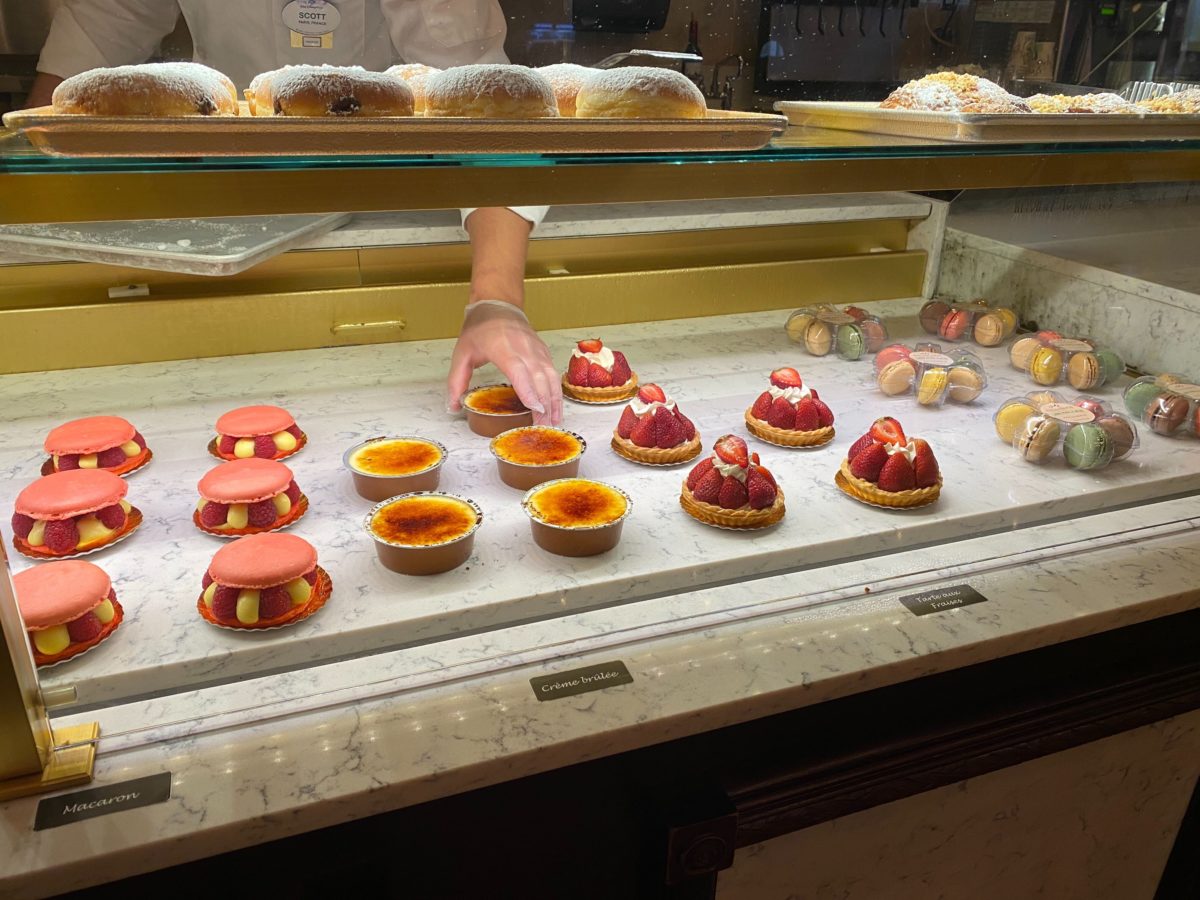 The packaged macarons come in a plastic case, which is a perfect way to keep the snack safe from germs and from being smashed in your park bag: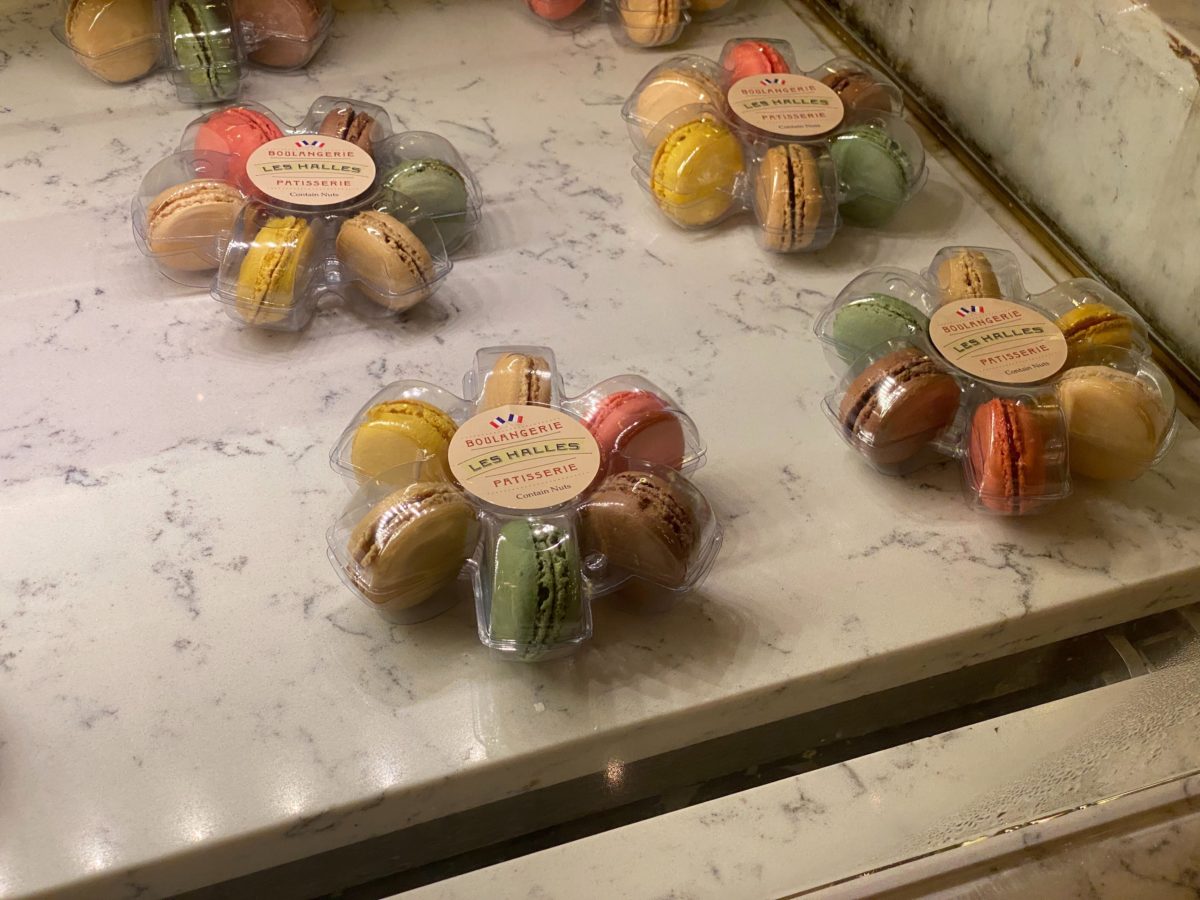 There is hand sanitizer at the end of the queue, before checking out. The cash register has a Plexiglass window in front of it.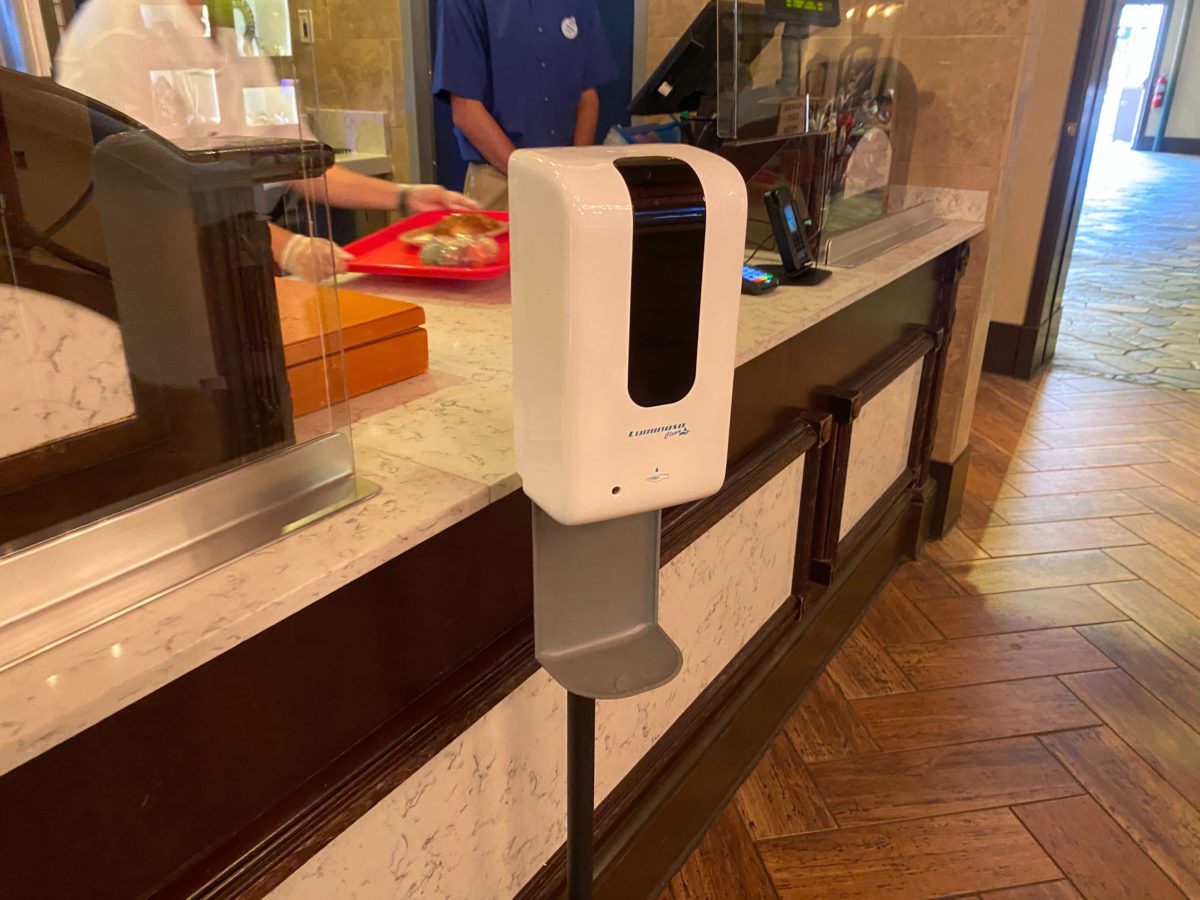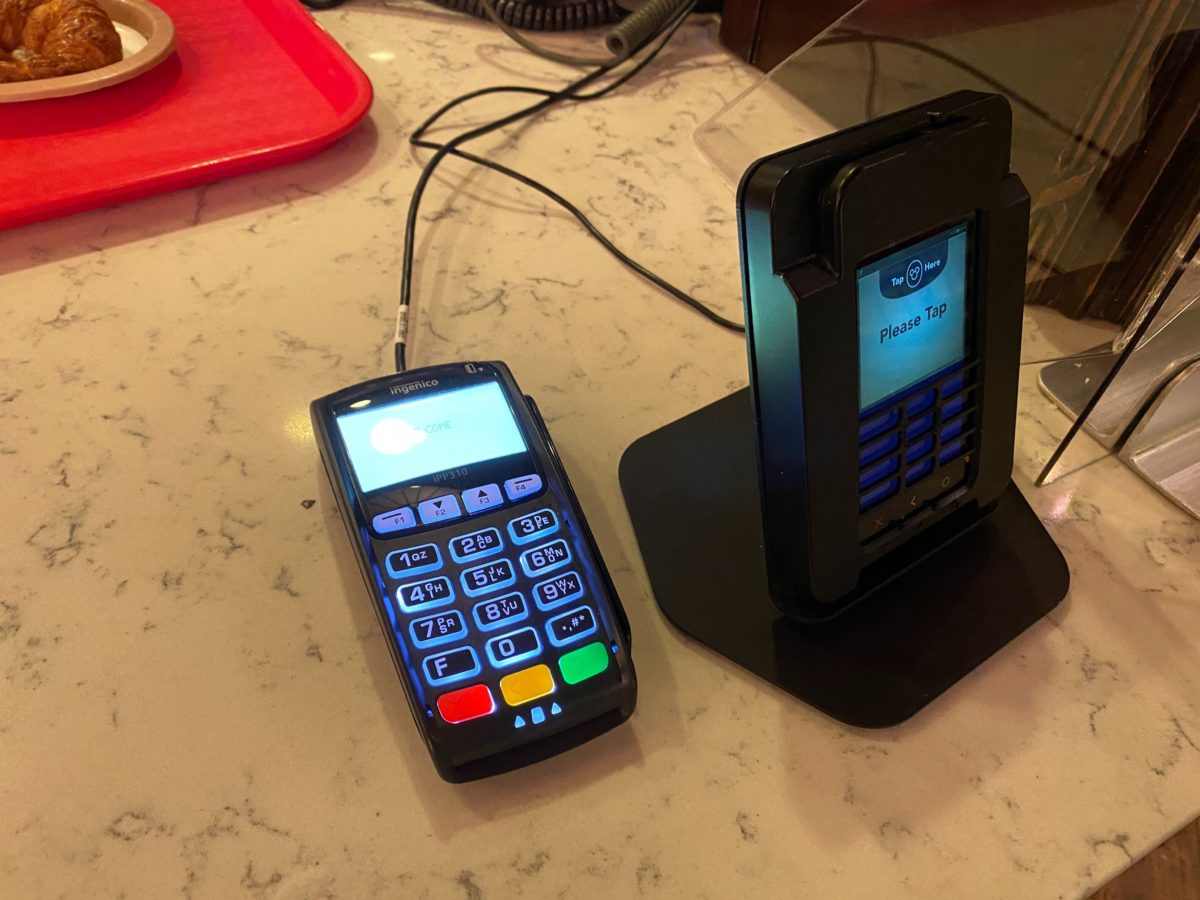 Cashless payments are encouraged, with options for MagicBand payments as well as cards.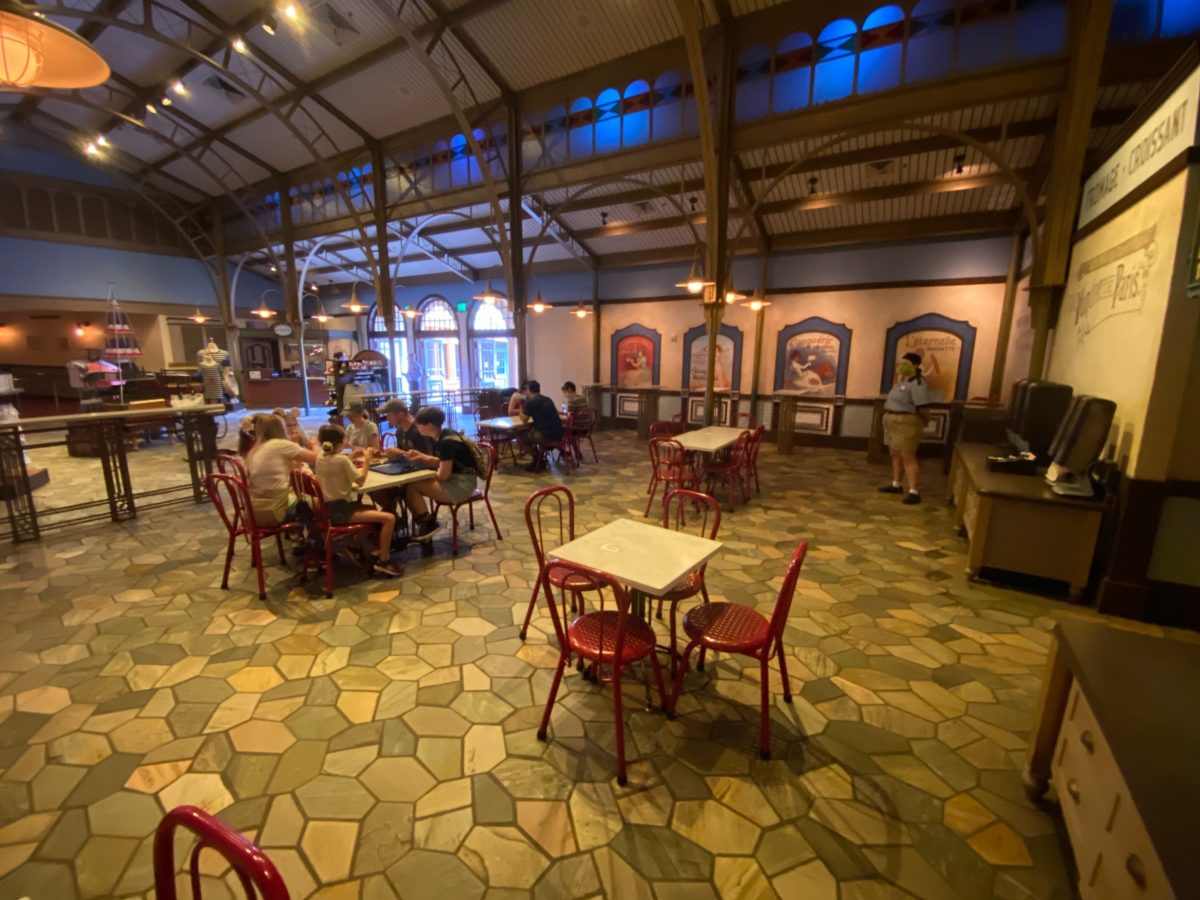 Instead of making some tables unavailable, tables have been pushed further apart to create social distancing.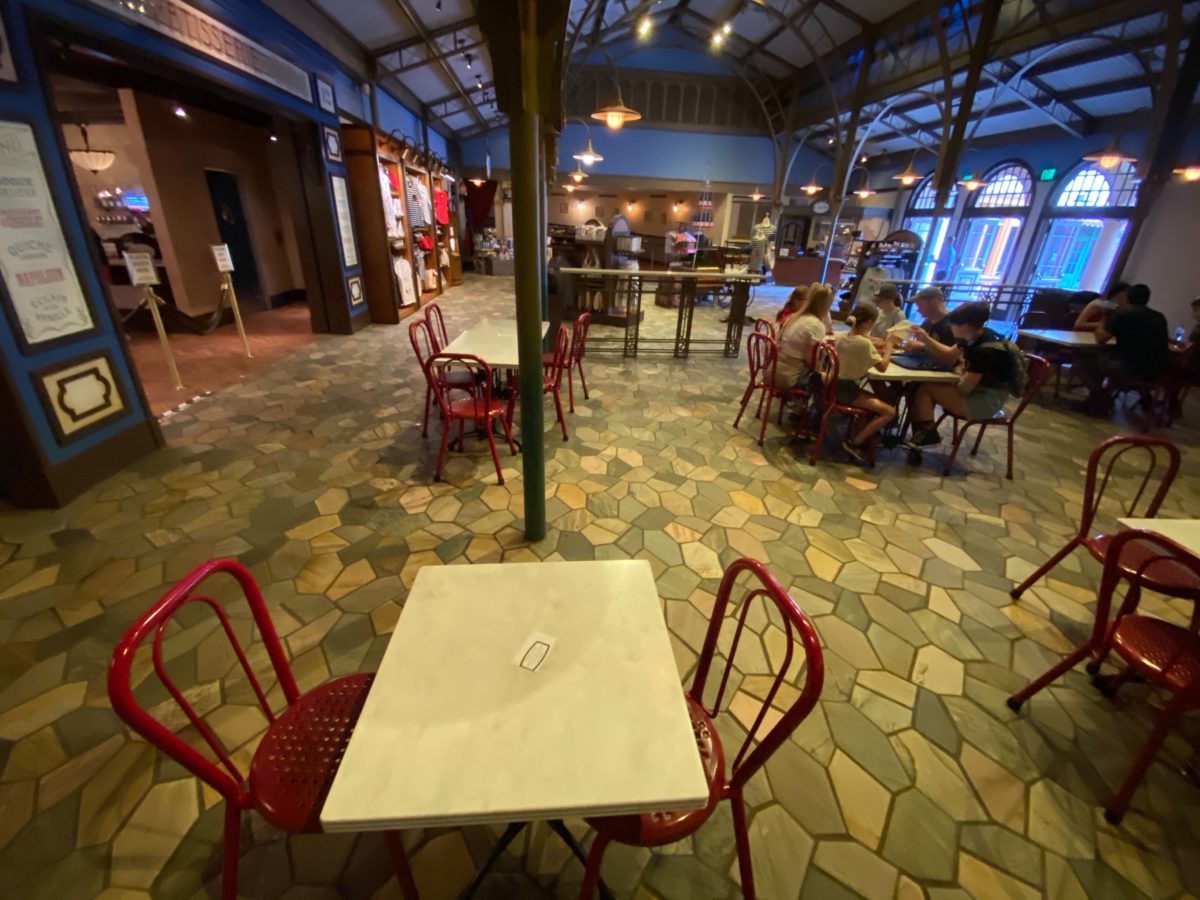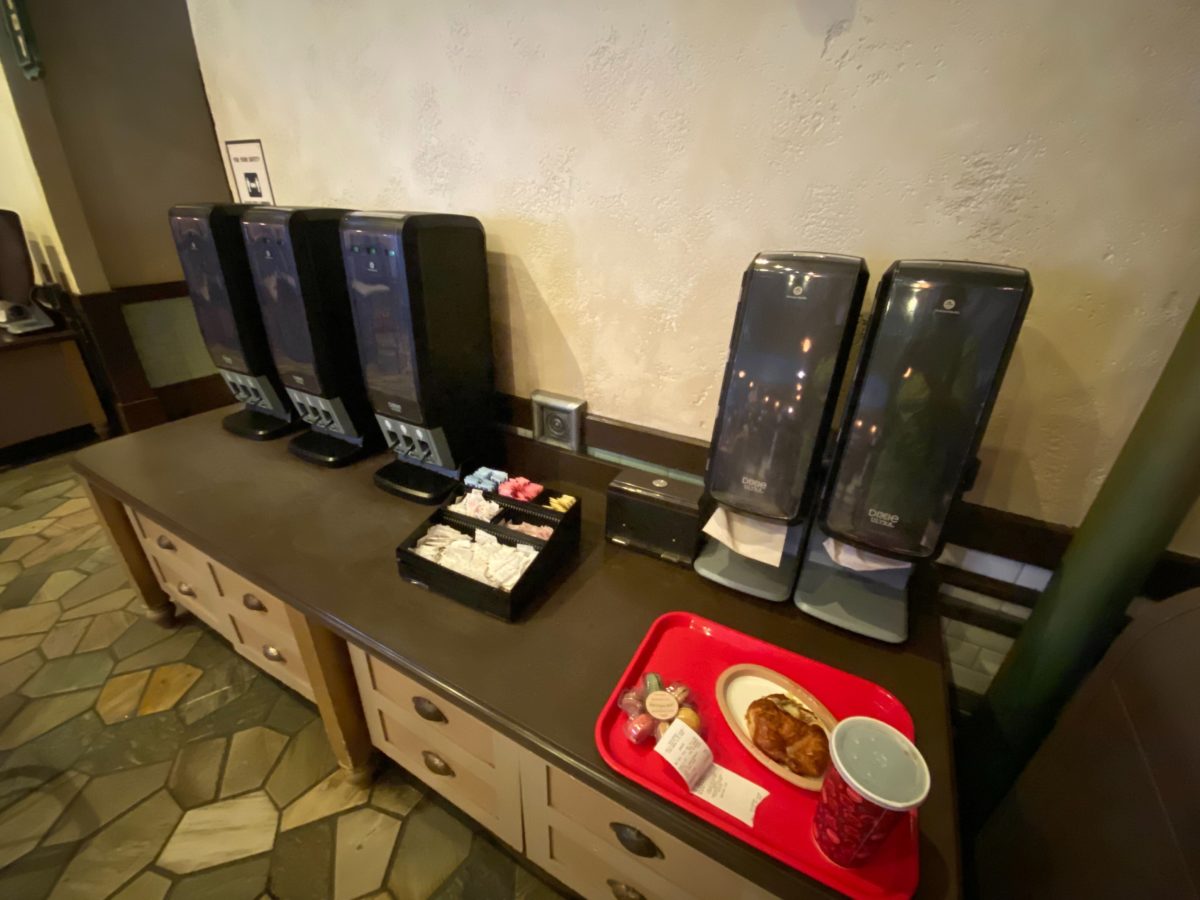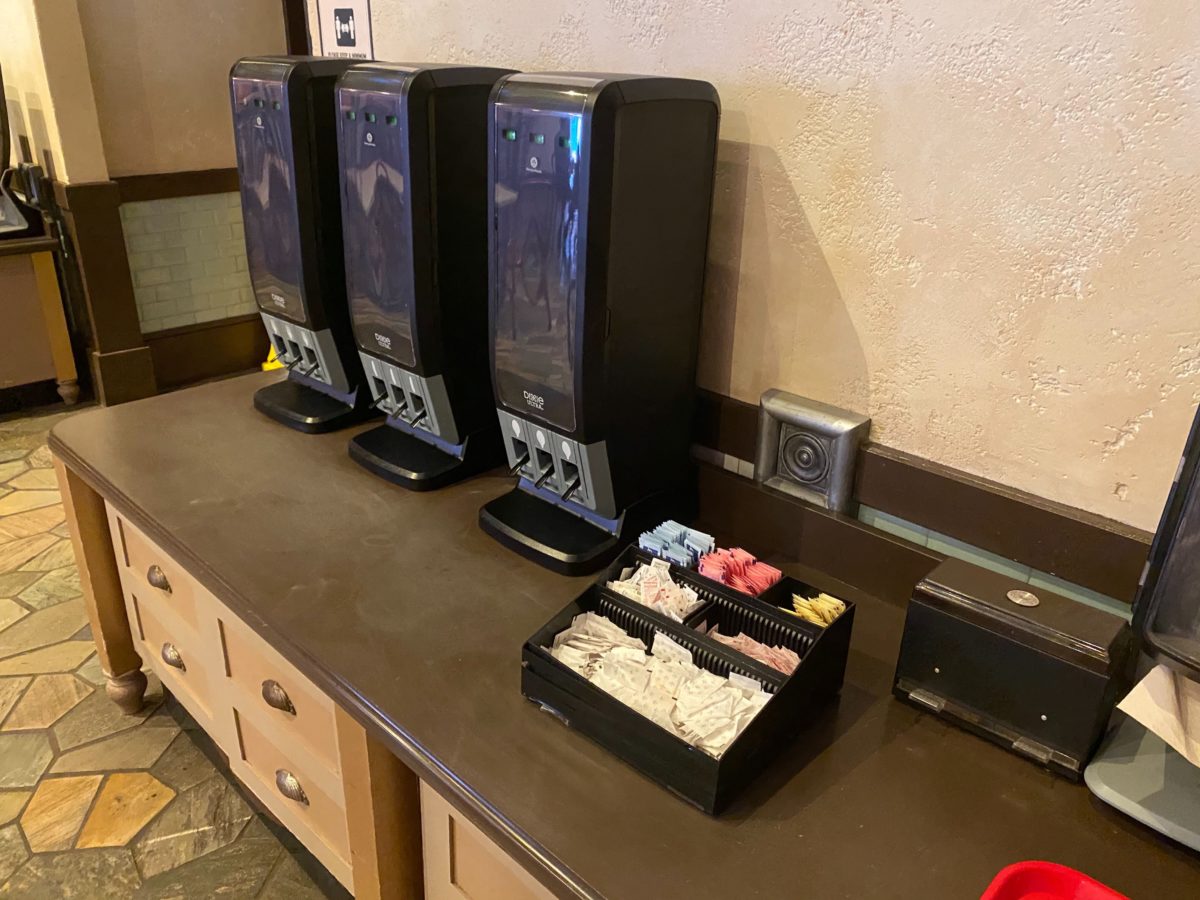 You can still pick up your own silverware and napkins, now with new dispensers.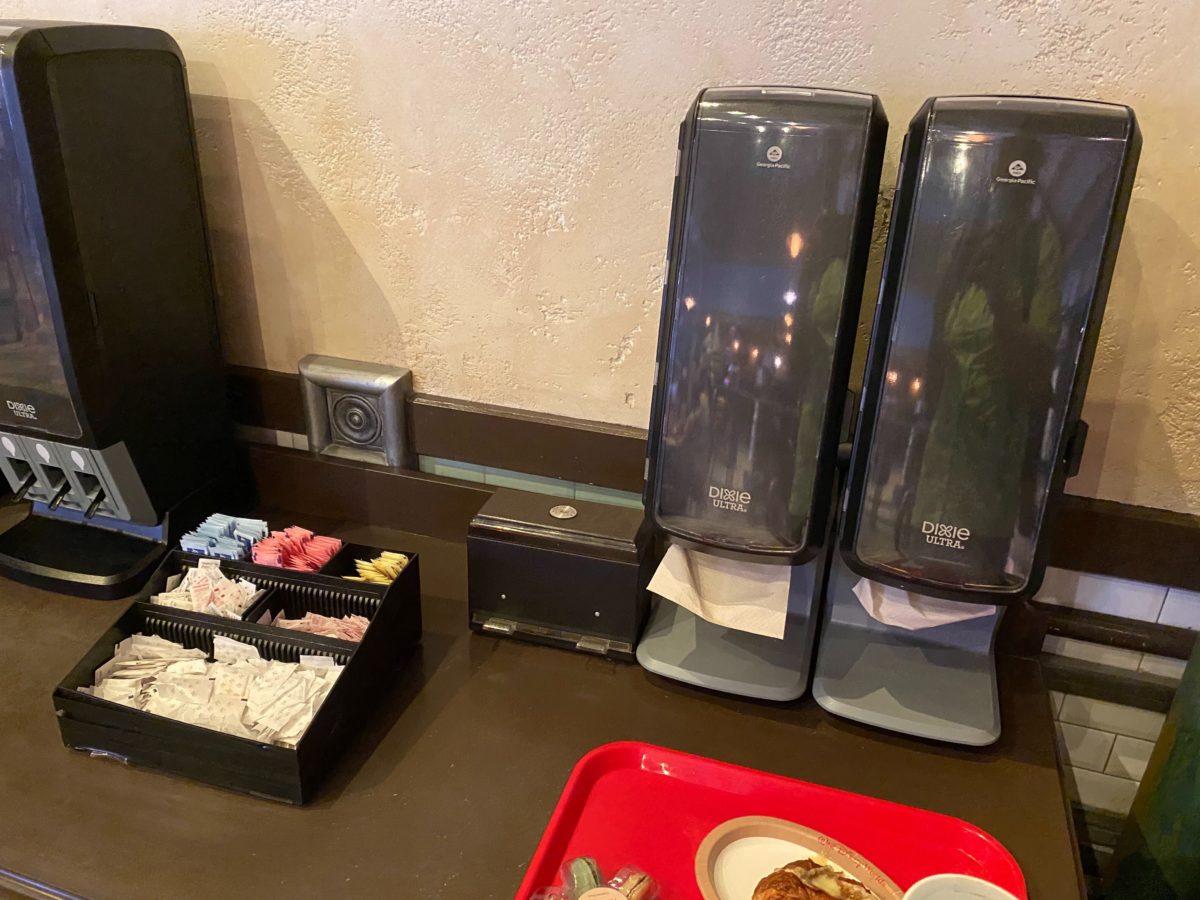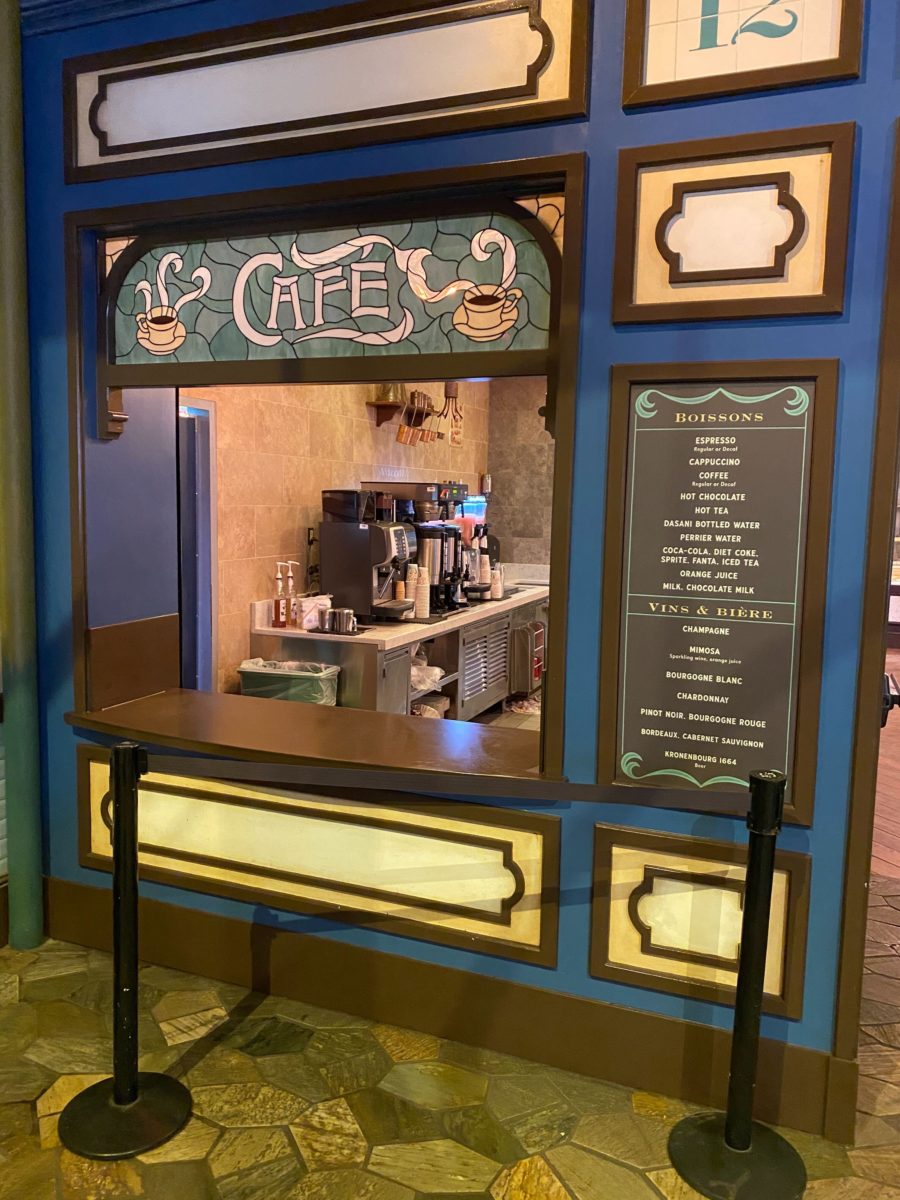 The coffee and cocktail Cafe window looking into the kitchen has not been closed, but a barrier is up to keep guests further back.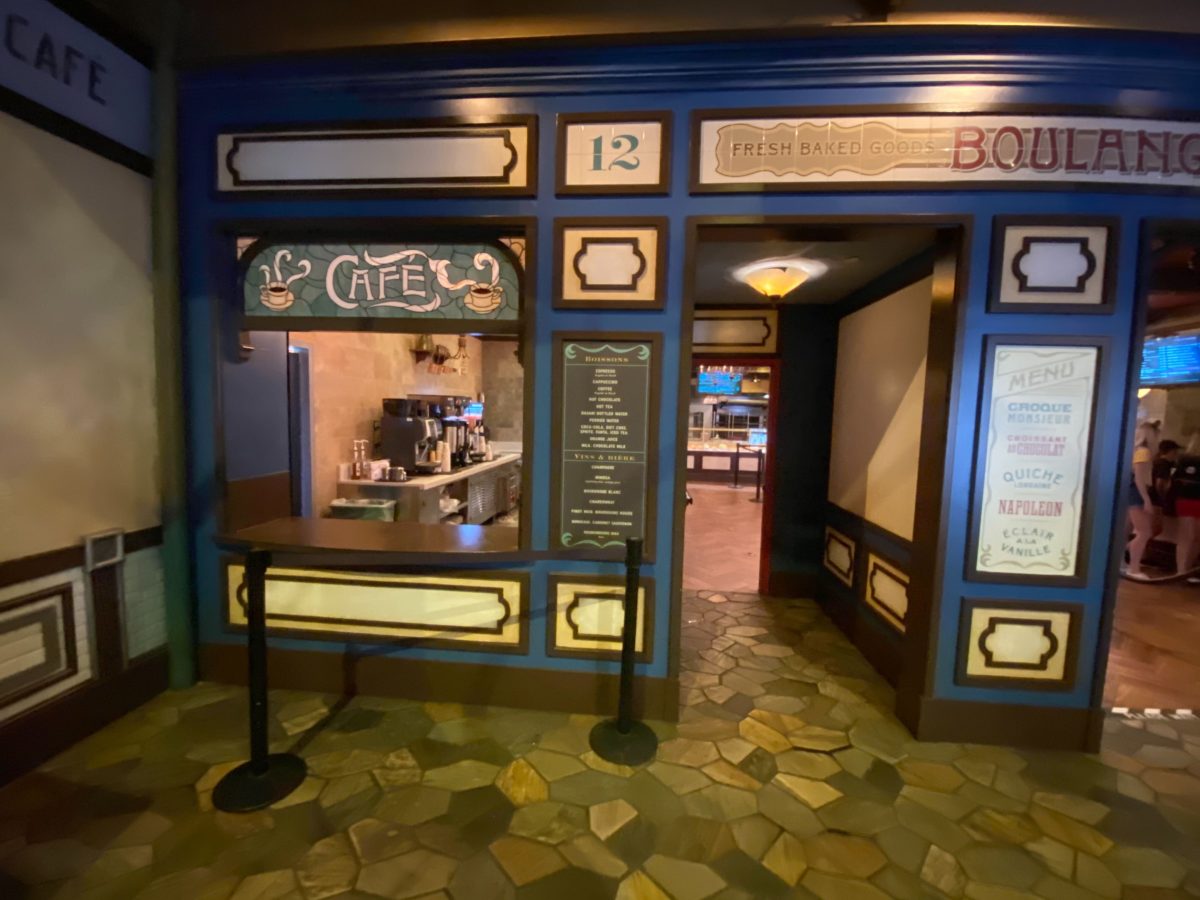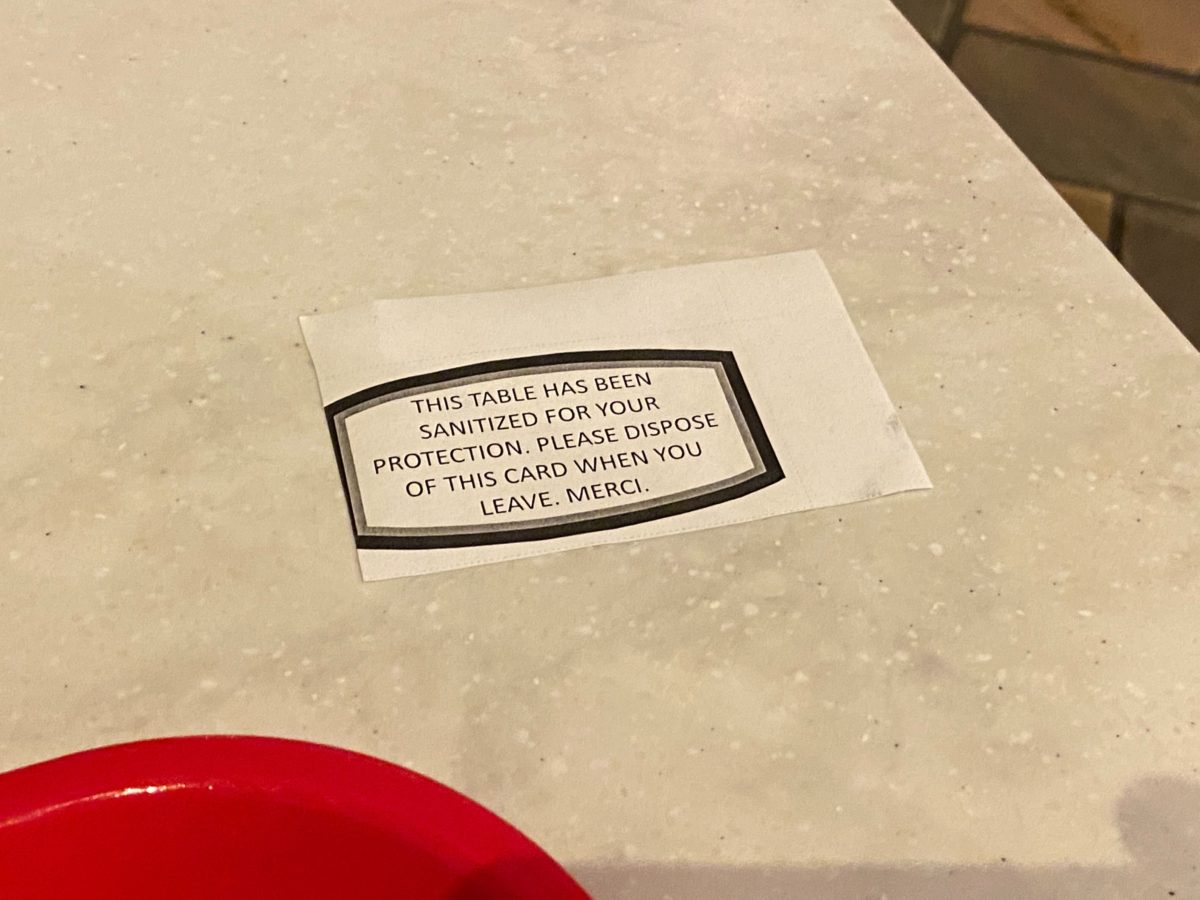 Tables that have been sanitized are marked with the card above, printed on paper. Guests should discard the card when they leave so Cast Members know which tables need to be cleaned.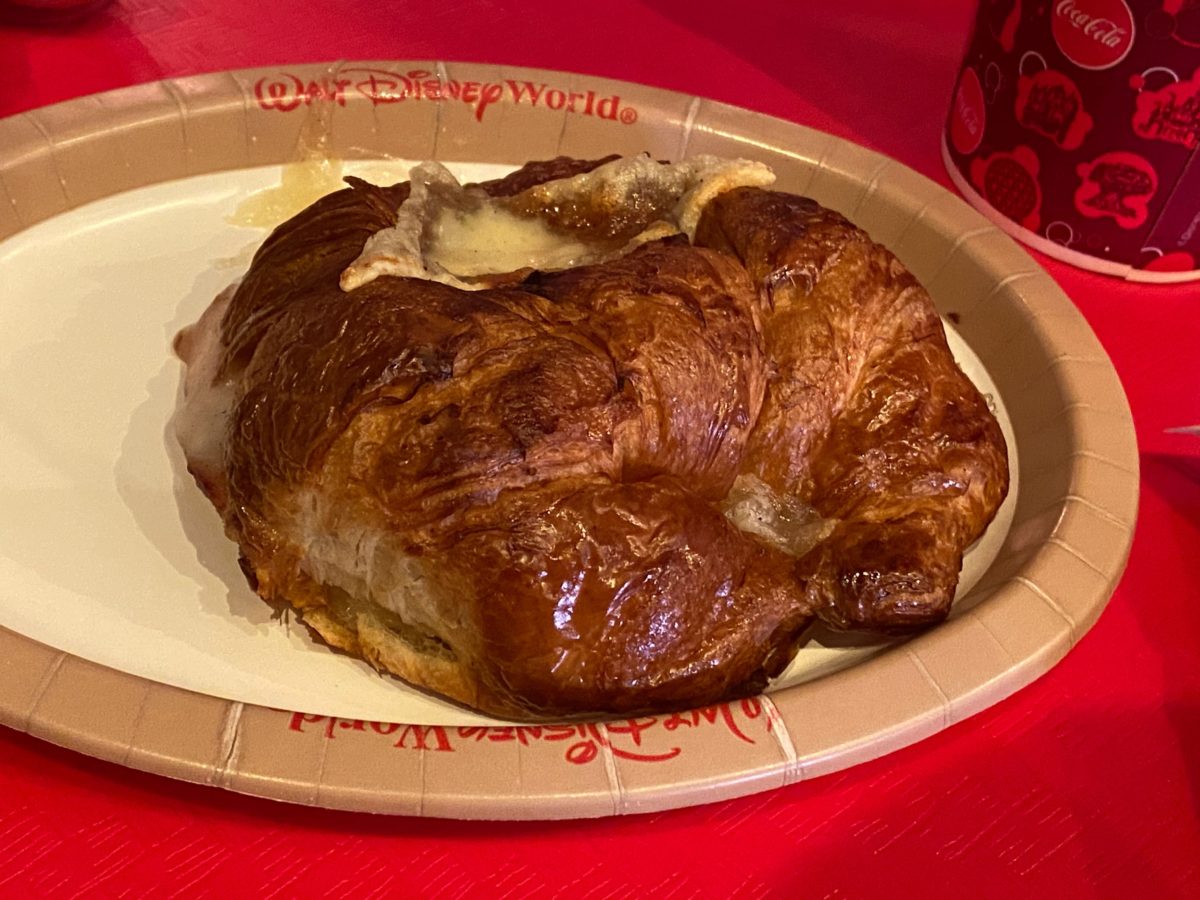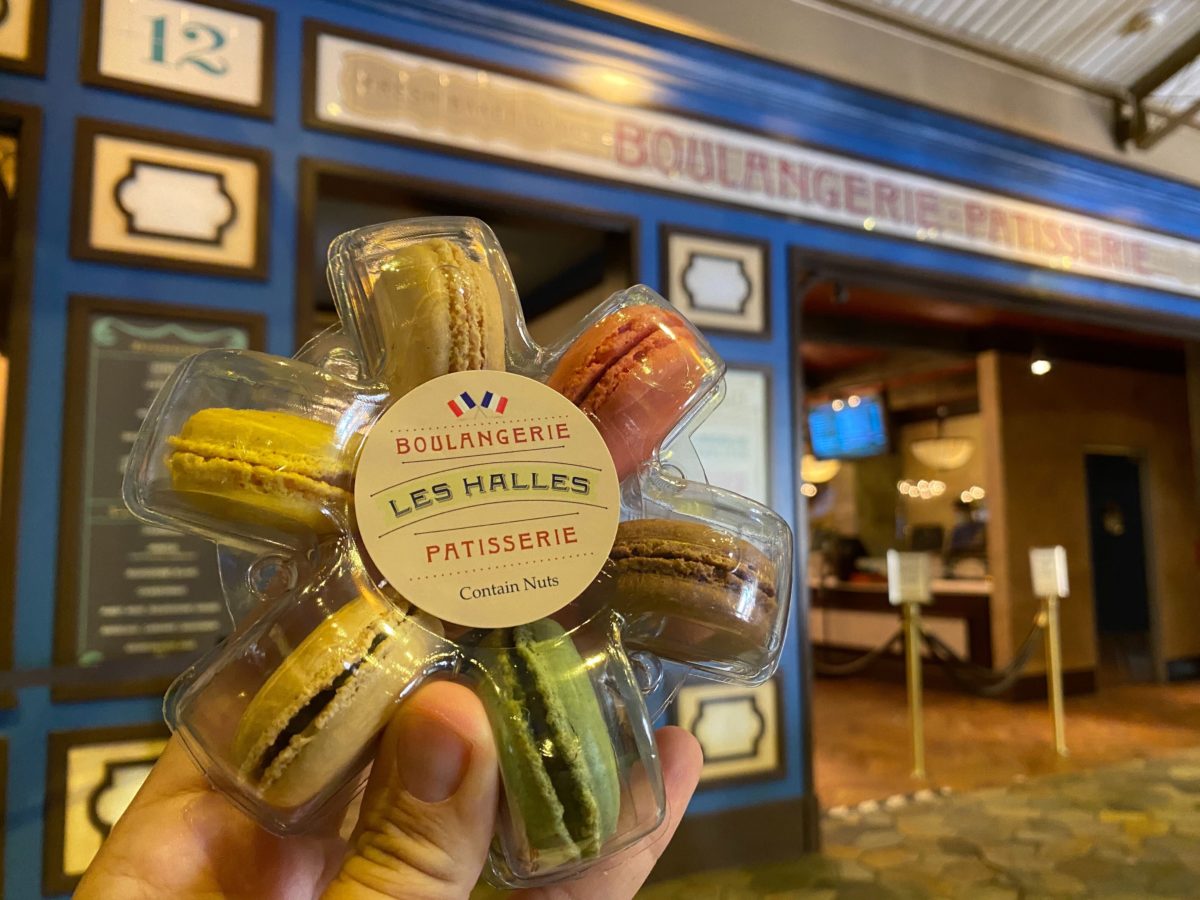 Now all that's left is to eat. Bon appétit! Will you be visiting Les Halles Boulangerie Patisserie soon?