No walk down Main Street, USA is complete without a tasty treat to snack on while admiring Cinderella Castle, and the best place to go to get all of your snacks on Main Street is the Main Street Confectionery!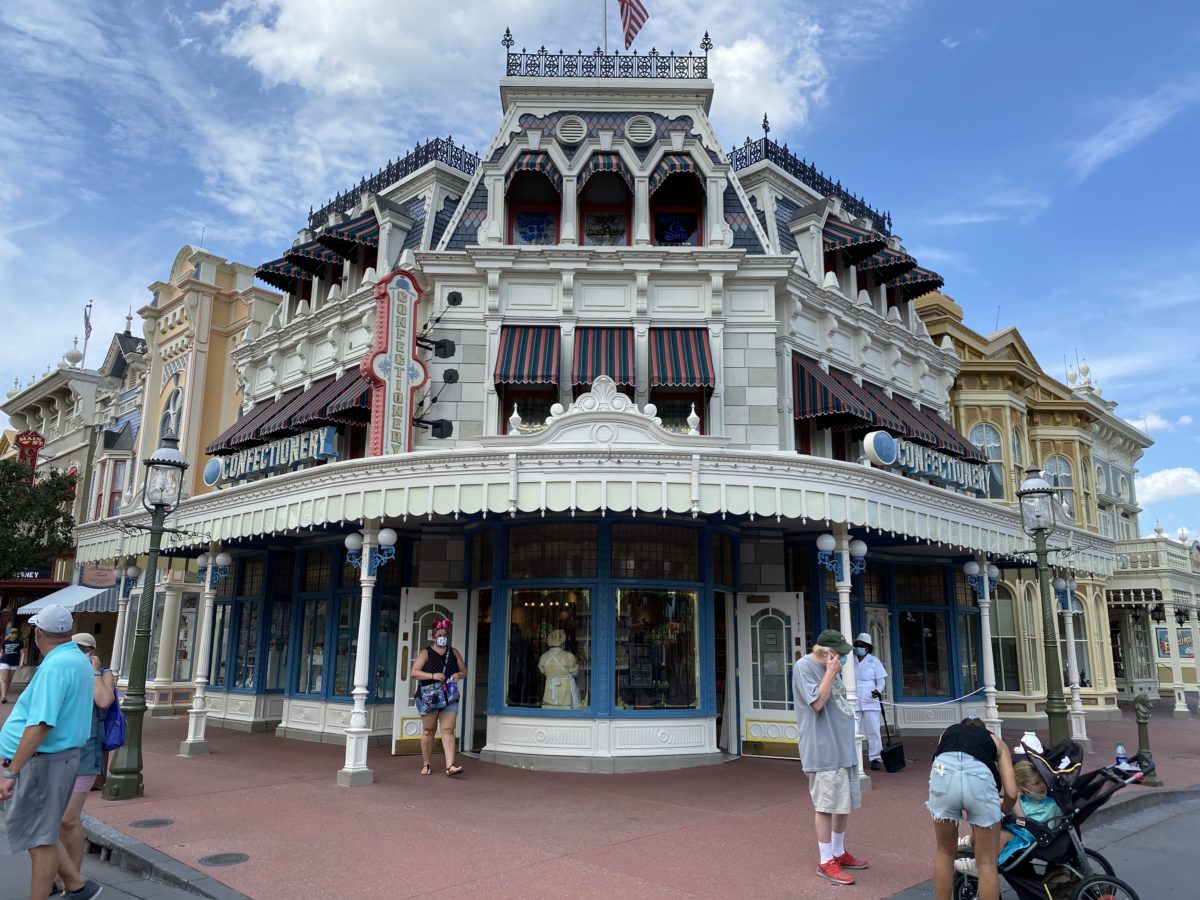 Located on the East side of the street on the corner, it's one of the first shops you pass on your way down this iconic path leading to a day of fun. As part of the original group of shops that reopened with the Magic Kingdom officially on July 11, 2020, some new social distancing precautions were necessary. Let's take a look.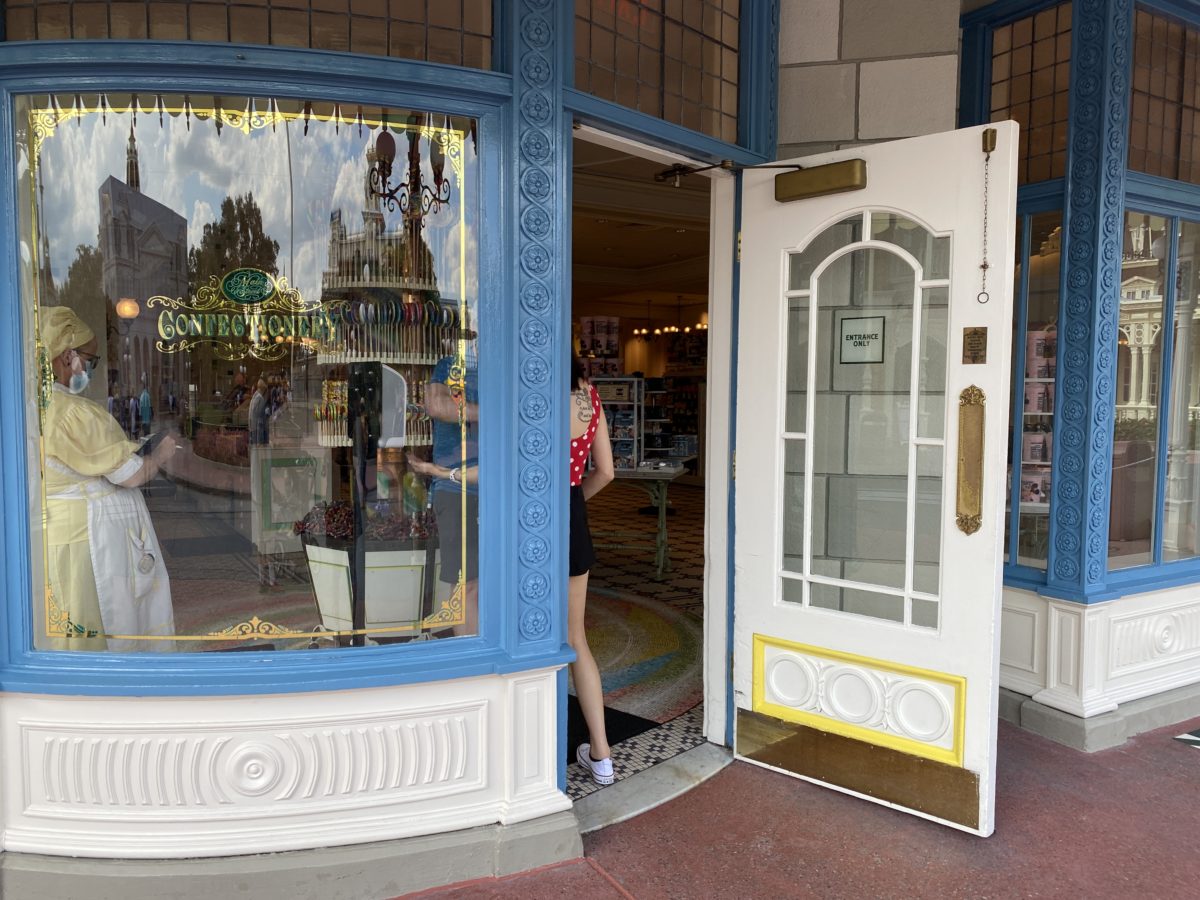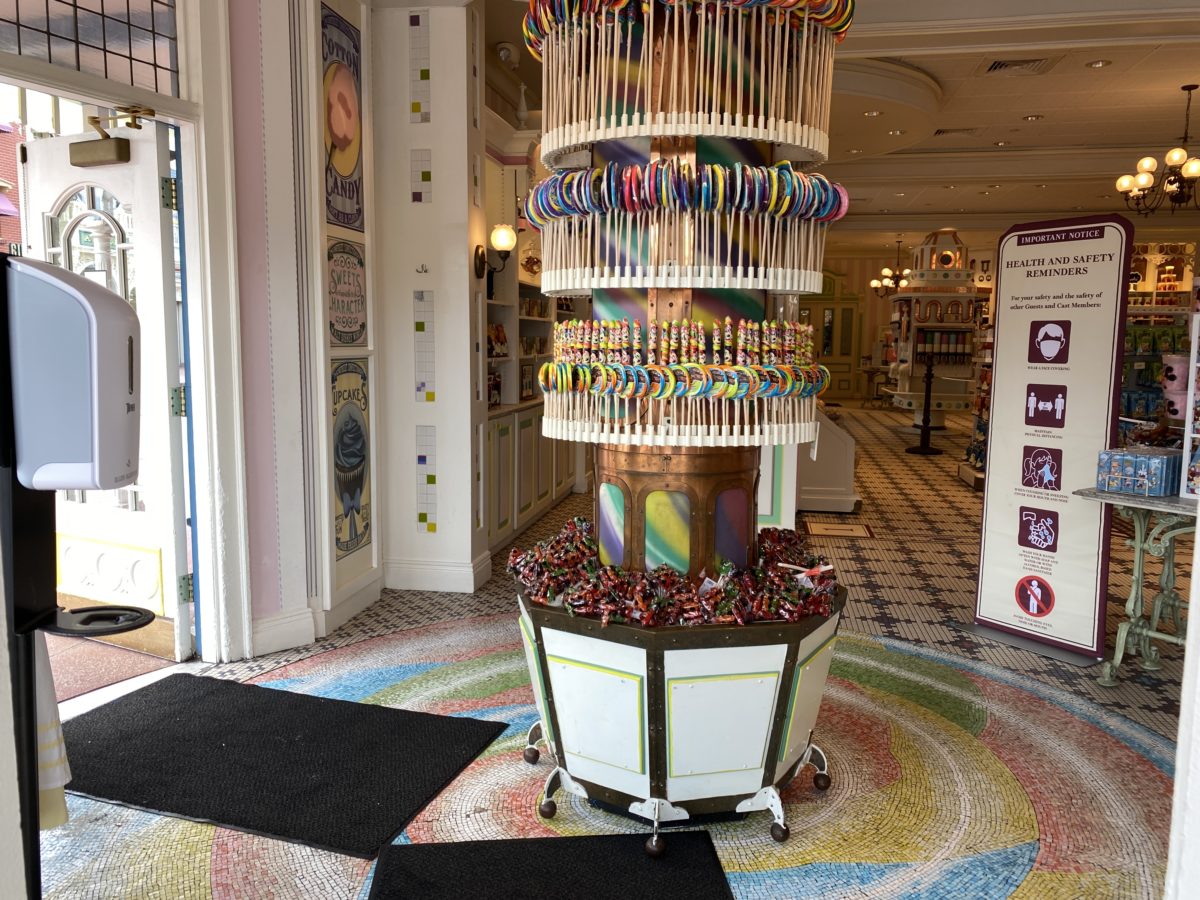 Just inside the entrance, two sights that have come to be very familiar are present: hand sanitizer and Health and Safety Reminders. Hand sanitizer stations can be found at most entry and exit points around the park, and the Health and Safety Reminders are present in at least one location inside of each store.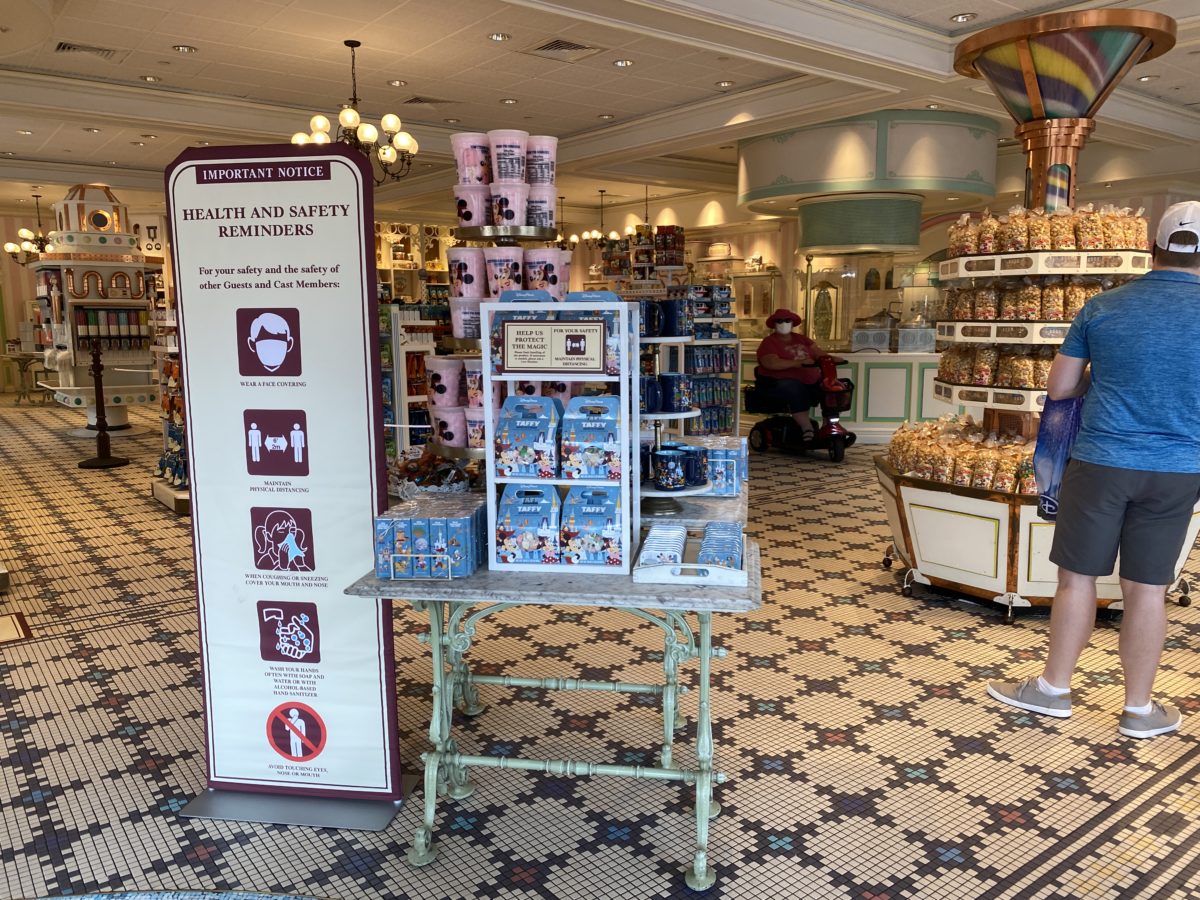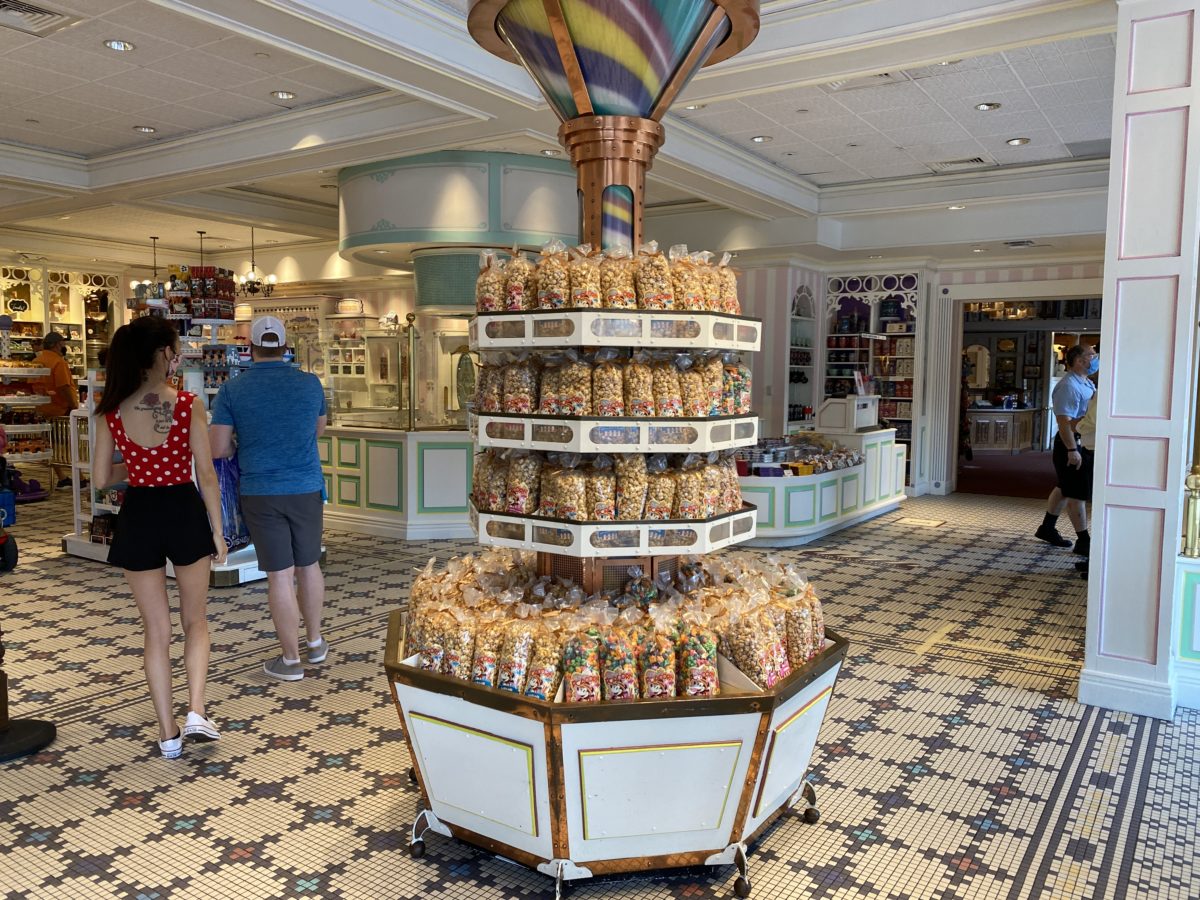 We have noticed that while there is an assortment of treats available at places like the Main Street Confectionary and Goofy's Candy Company in Disney Springs, there's nowhere near the variety available that there was pre-park closure. We're hoping to see the number of different treats grow as time passes, but for now, we've been seeing a lot of displays that used to hold several types of food now only holding one.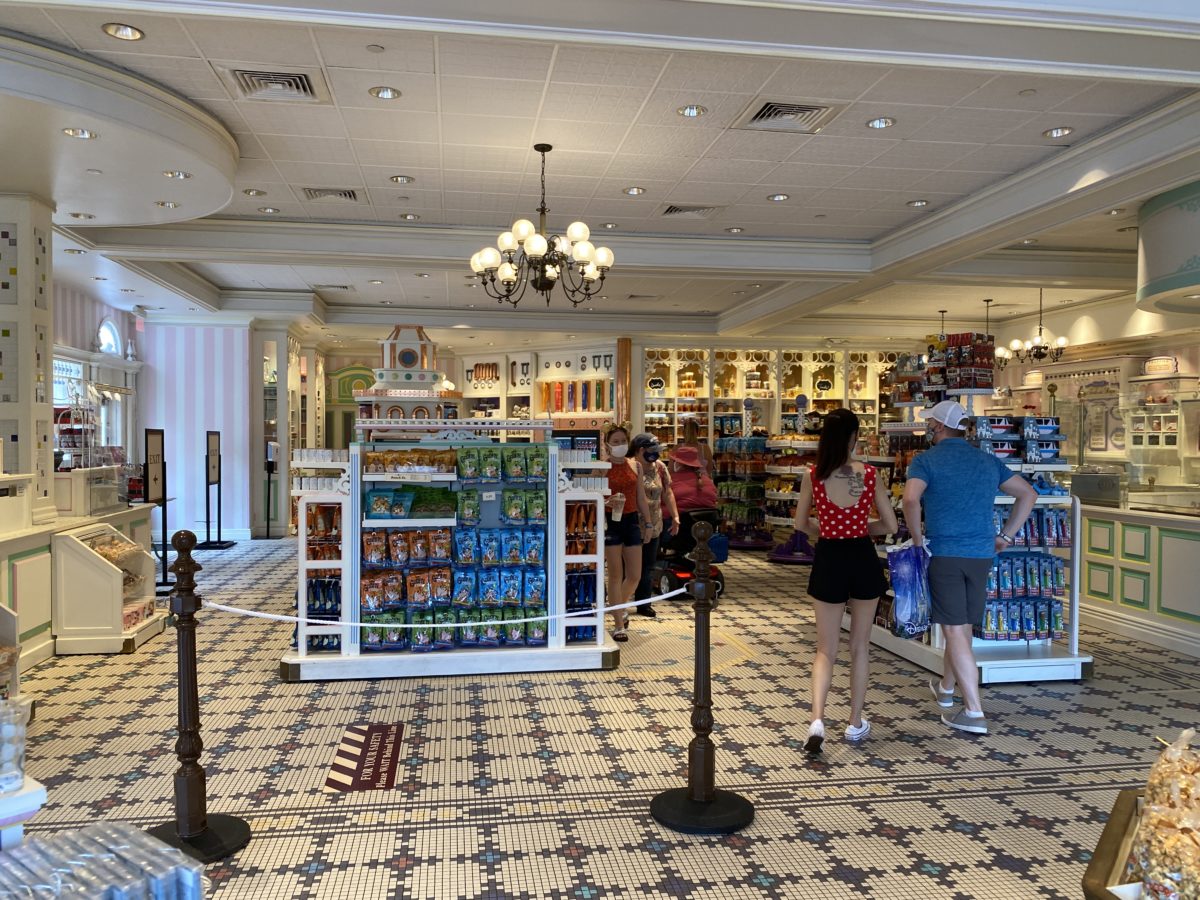 Packaged candy is still available in abundance. Part of the queue for one of the registers is partially visible in this picture, with the lane separated from the rest of the store by a rope barrier.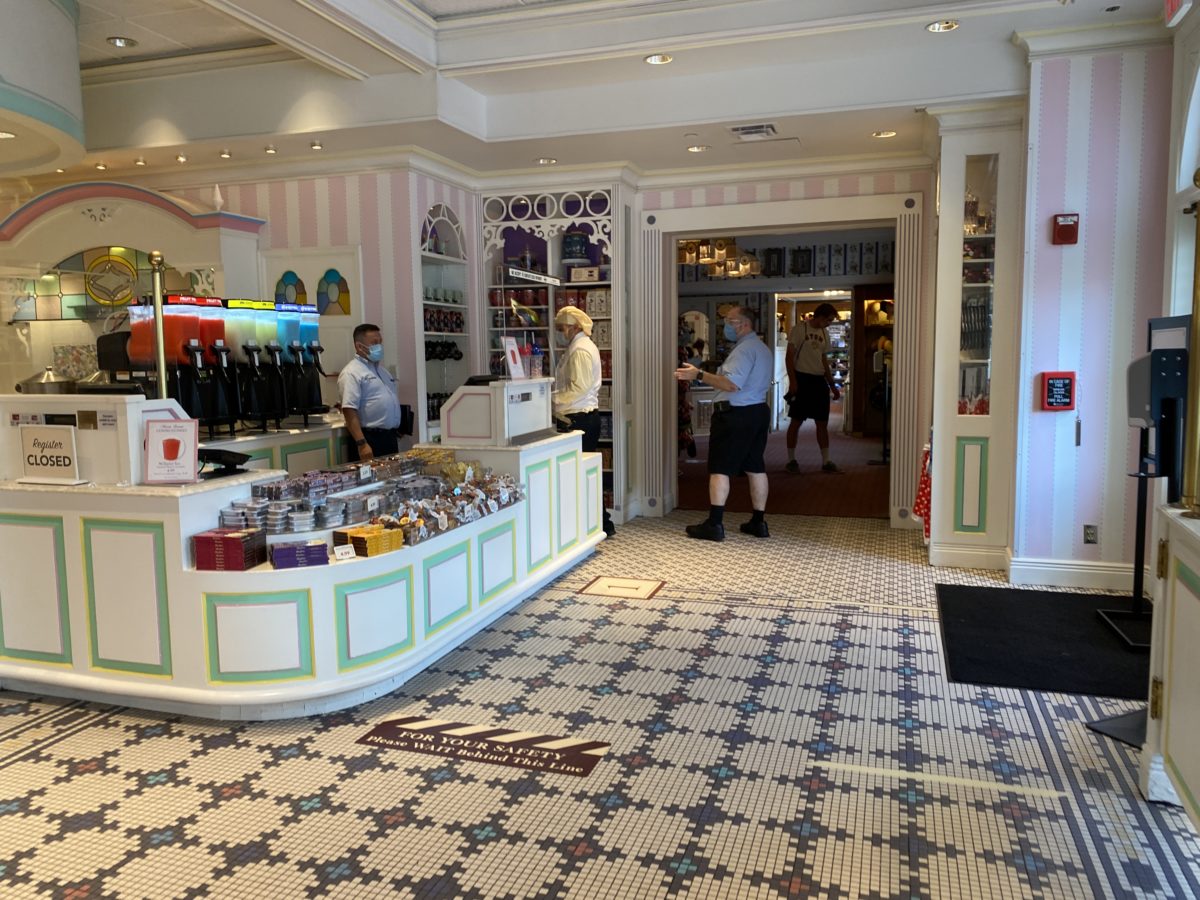 This register is open with a small queue set up, along with a plexiglass barrier in place to separate the Cast Members and guests.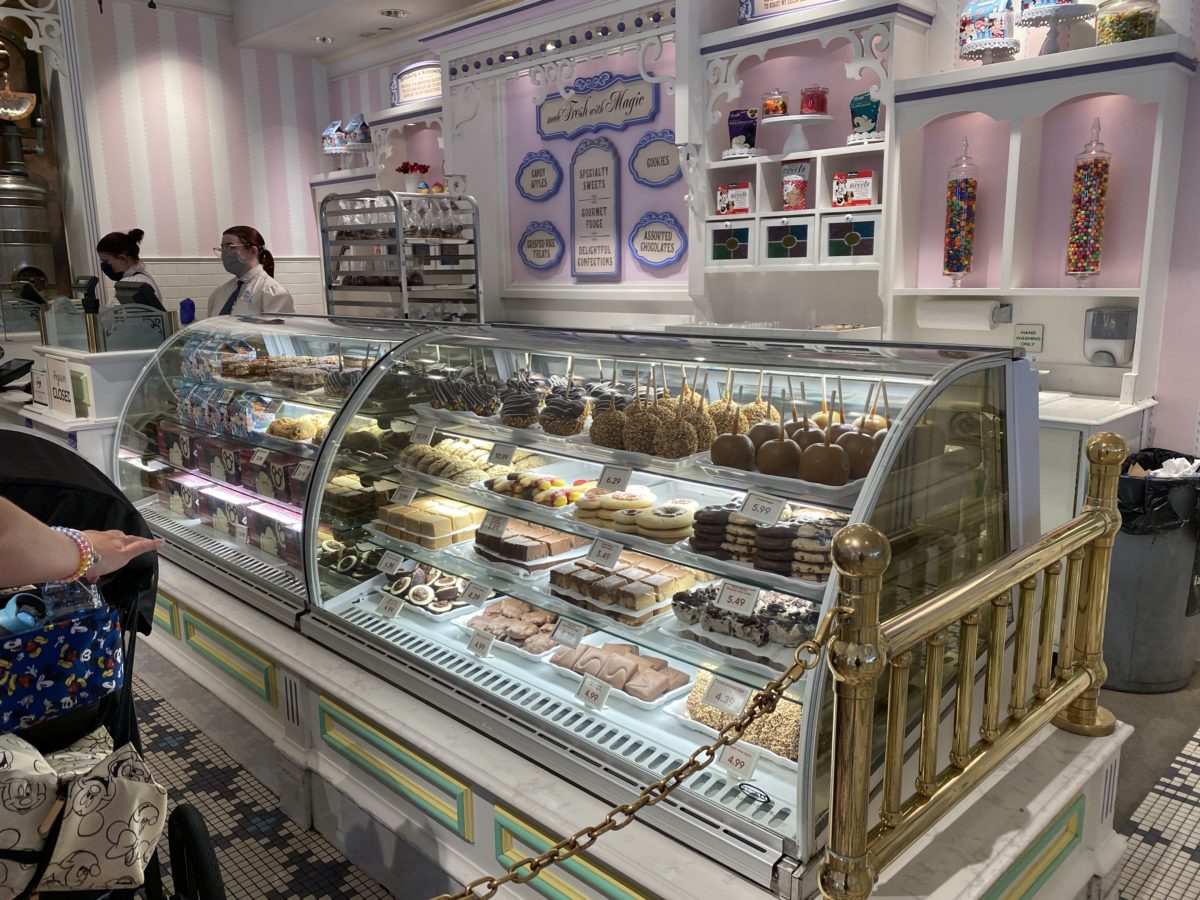 This seems to be a fairly standard offering for cold case treats post-reopening, except the "s'mores" and chocolate peanut butter cups, which are a rather rare find.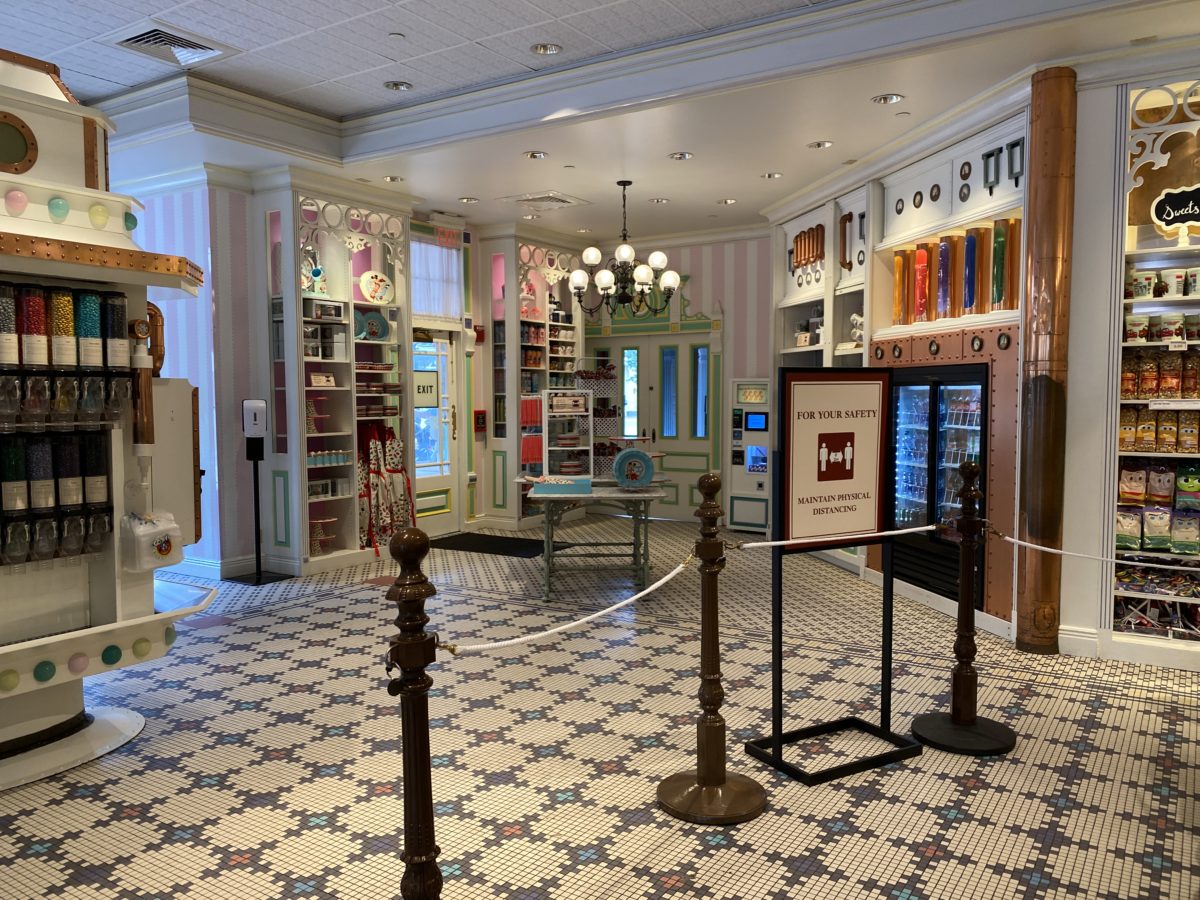 The queue for the cold case items is a permanent gold banister barrier, but this additional movable barrier has been added to help accommodate a long line.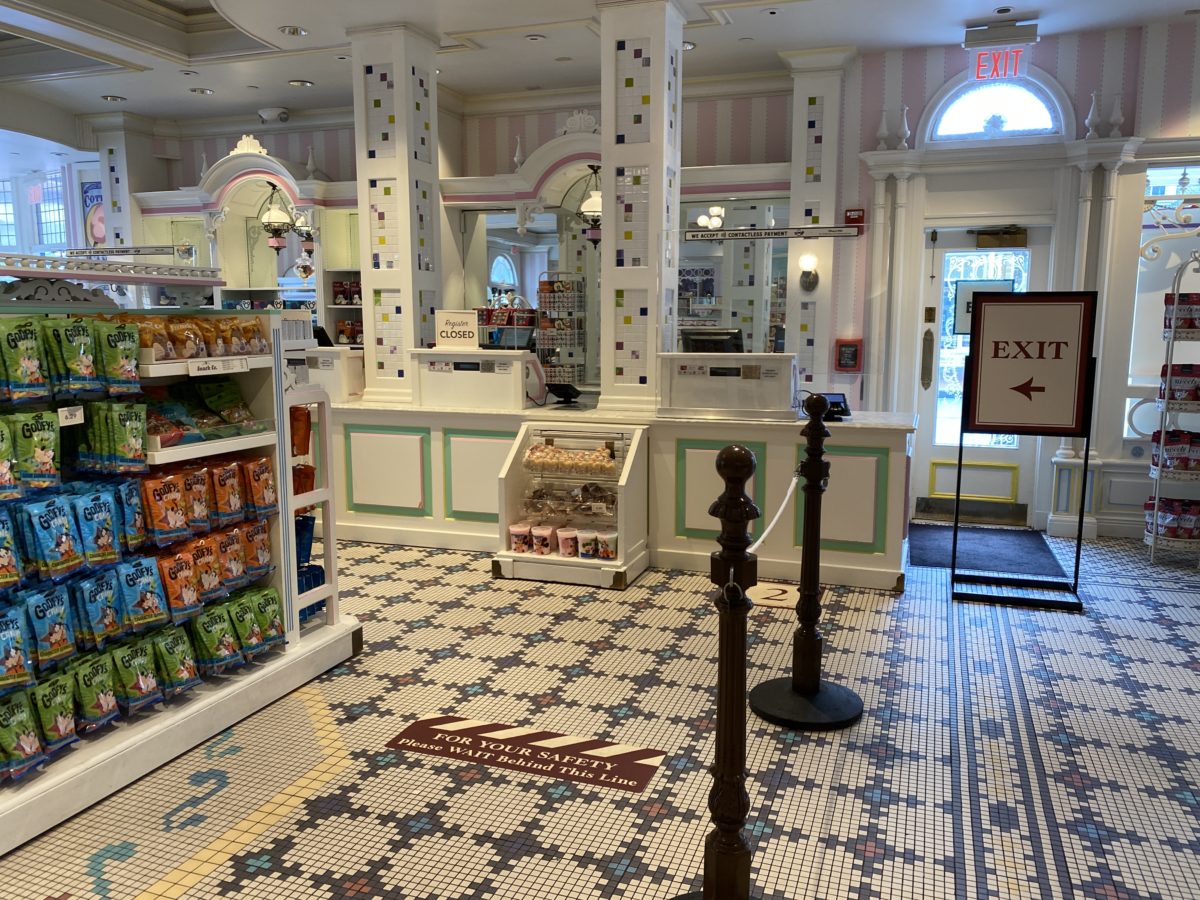 Taking a closer look at the queue for the main register, you can see the middle register has been closed to promote social distancing between the Cast Members, and a large display has been placed in that lane to separate the two lines of guests.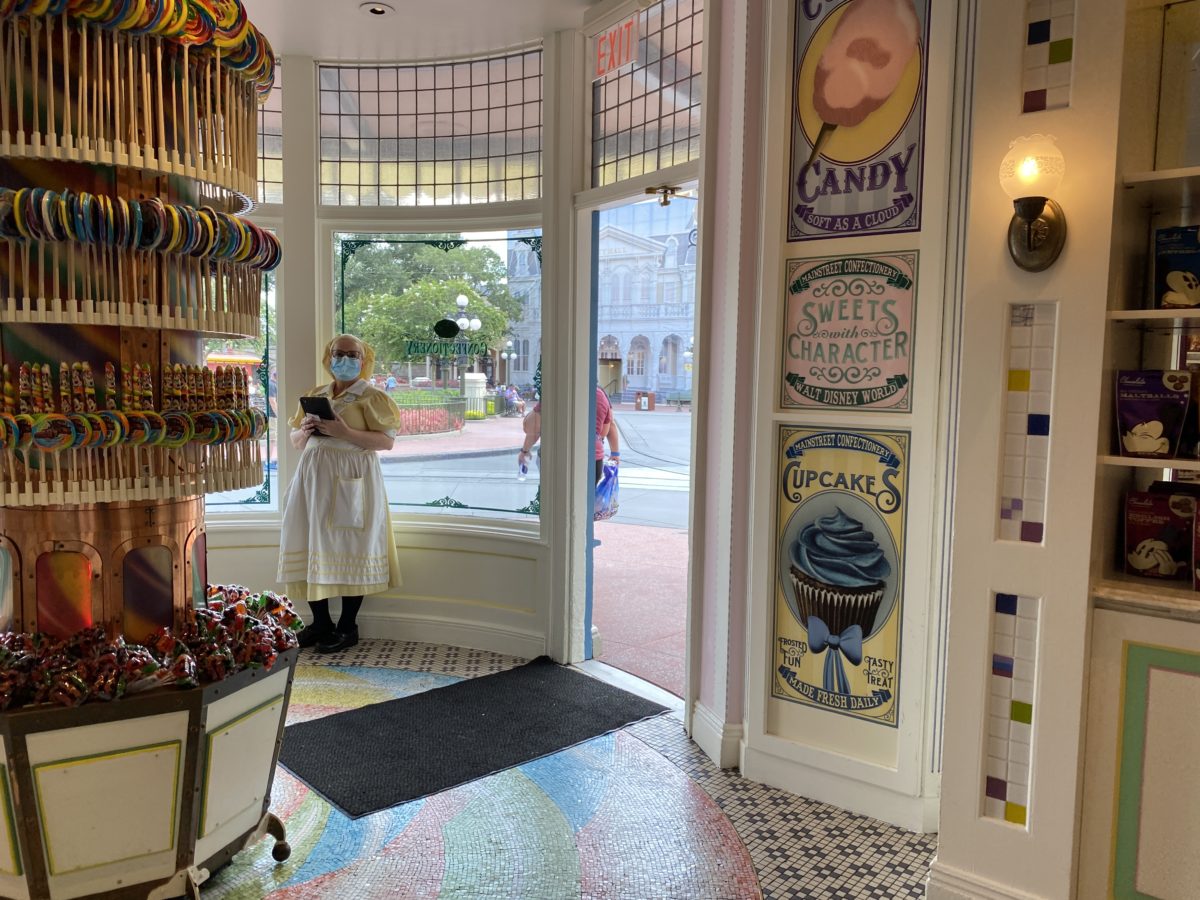 The exit is at the front of the store, quite close to the entrance, but is a separate door to assist with traffic flow.
What is your favorite treat from the Main Street Confectionery? Do you know if it's in stock now, or will you be trying a new treat? Let us know in the comments!