A fun change that came to the 2019 International Food & Wine Festival at EPCOT was the addition of a maple syrup tasting to the Appleseed Orchard marketplace, where guests could try different maple syrups from Burton's Maplewood Farm, including the syrup found in the Apple Blossom Sky at the Appleseed Orchard food booth.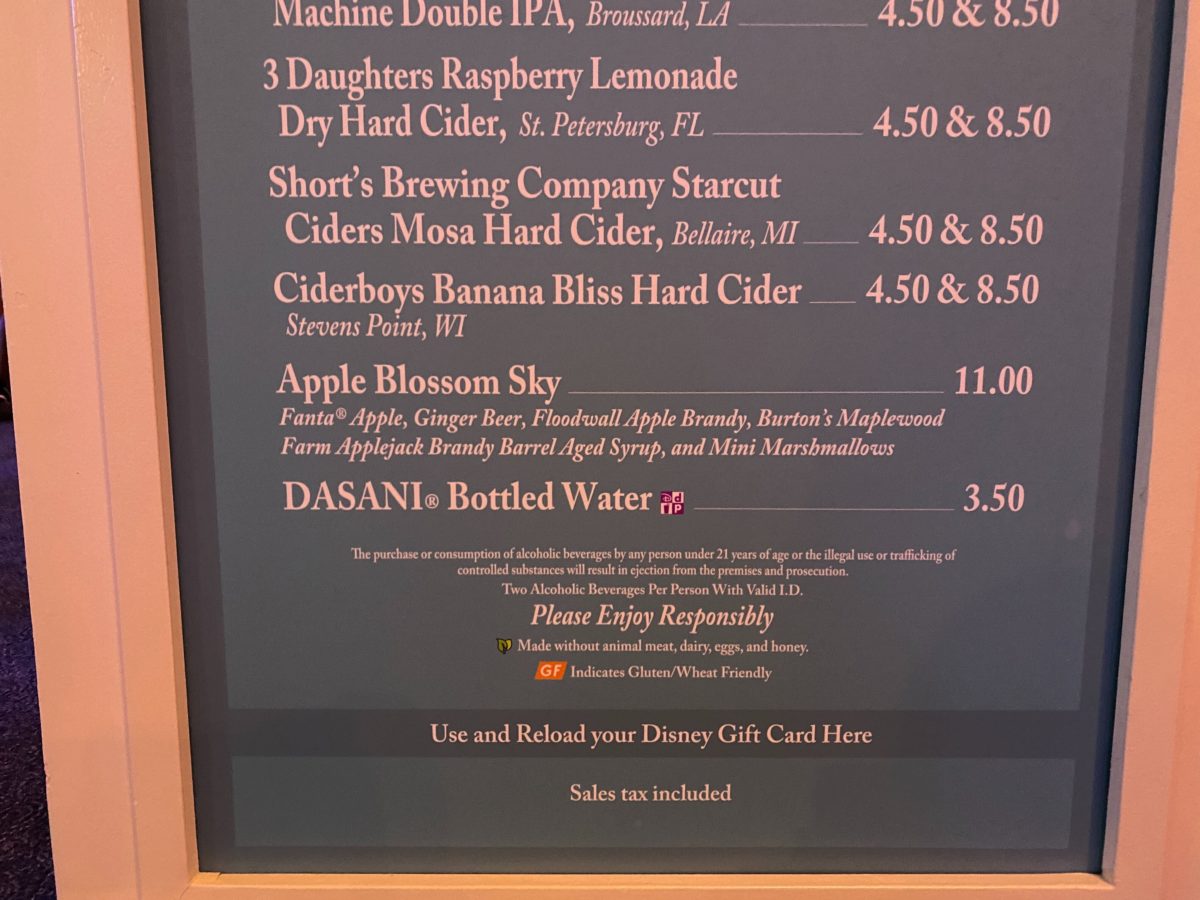 We weren't sure if this tasting would make a return to the Taste of EPCOT International Food & Wine Festival this year, but upon walking into the World Showplace, we were delighted to see the tasting stand set up and samples being given out.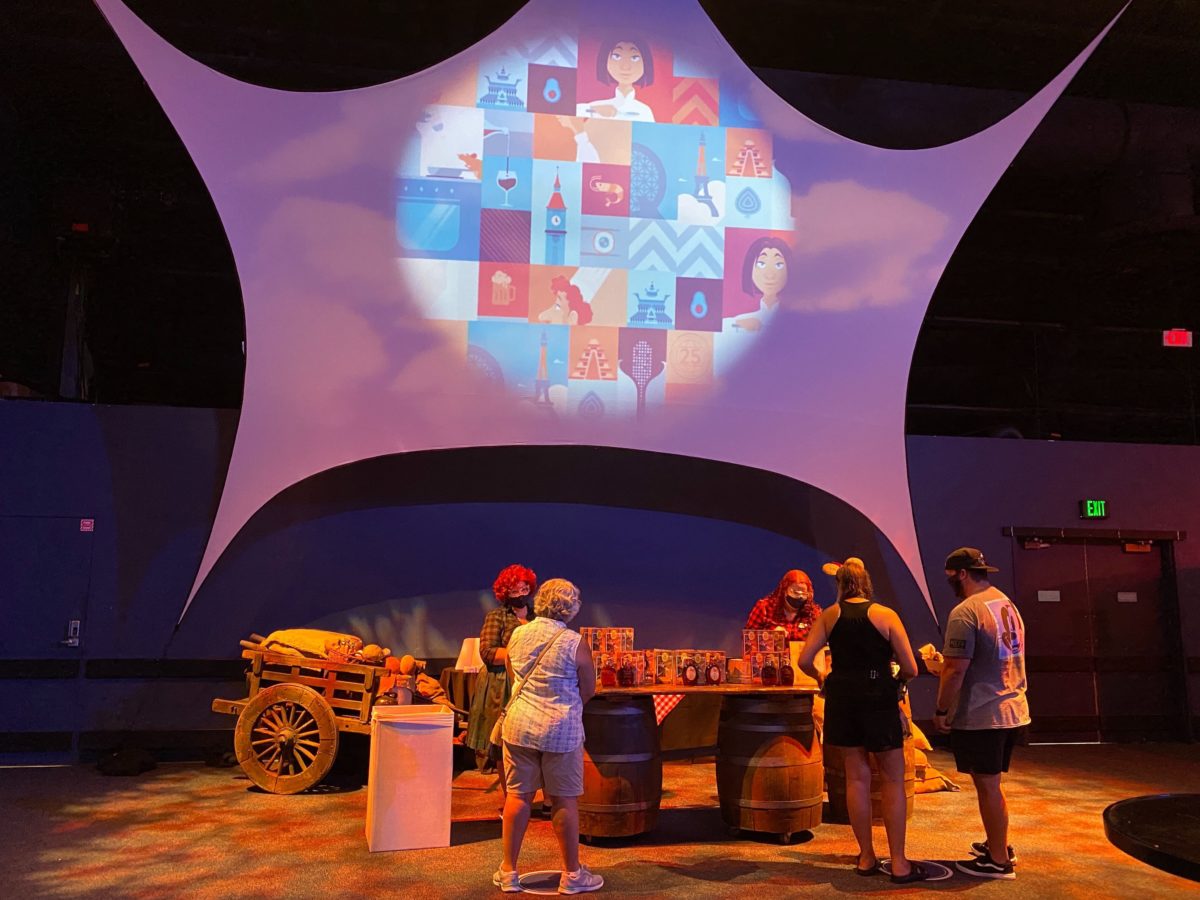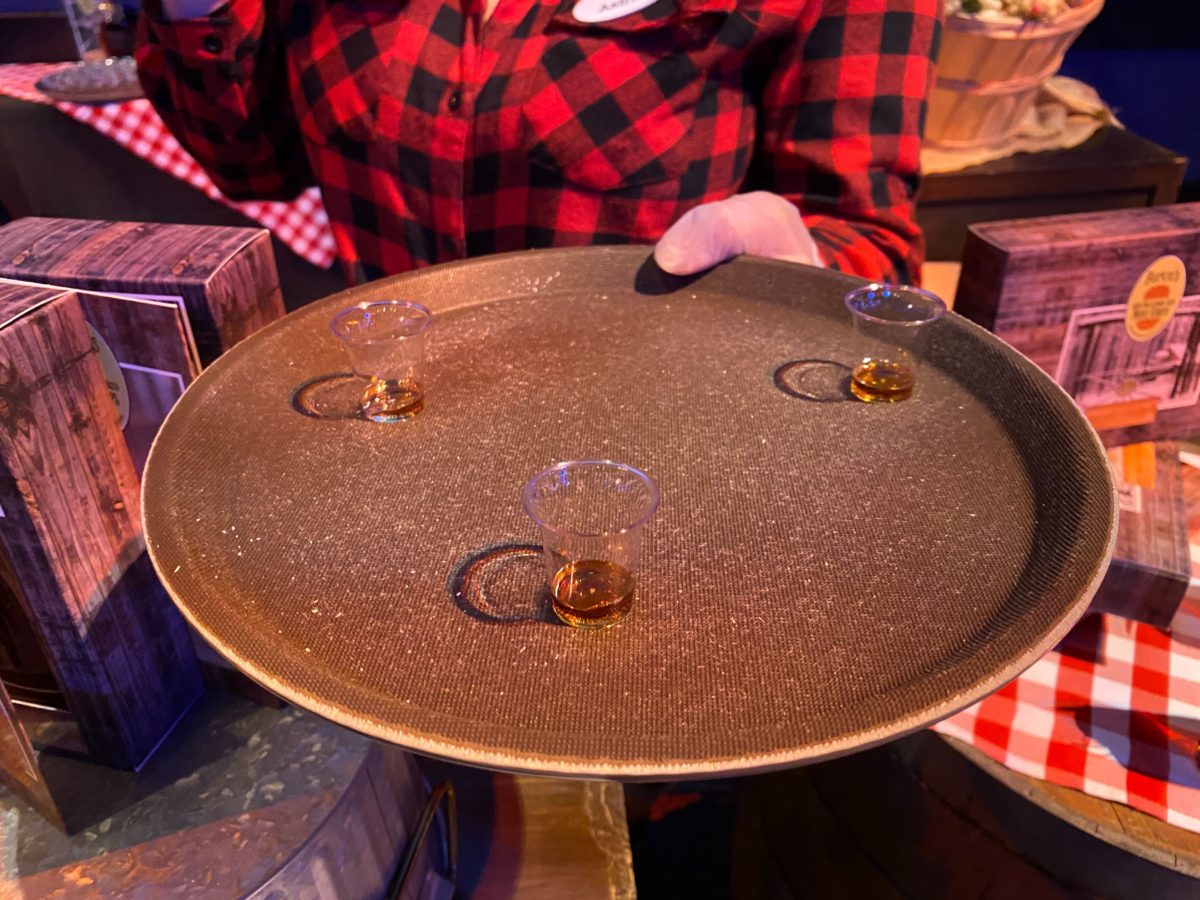 There are three different syrups that you can try: Kentucky Bourbon Barrel Aged, 100% Pure "B" Grade, and Applejack Brandy Barrel Aged maple syrups.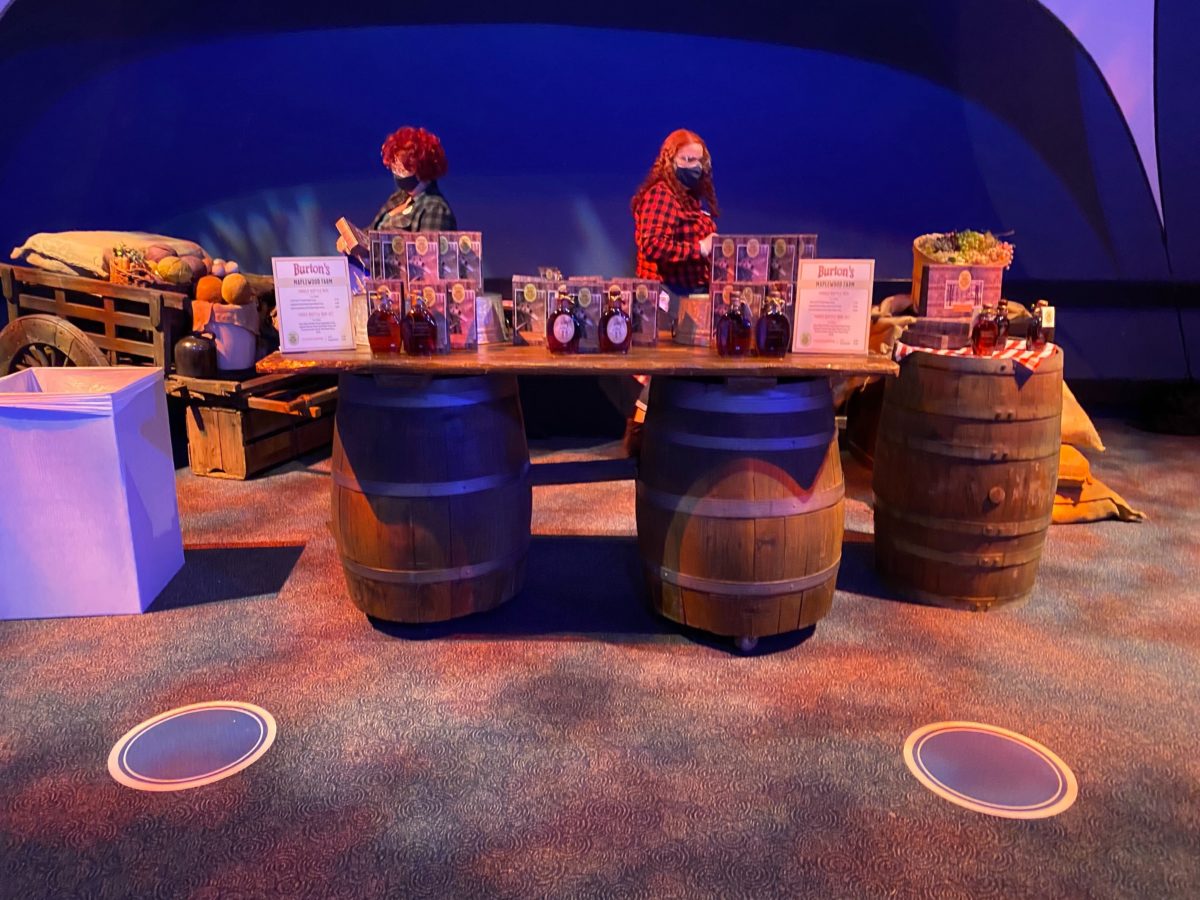 As you can see, each party should stand on the round floor markers in order to socially distance.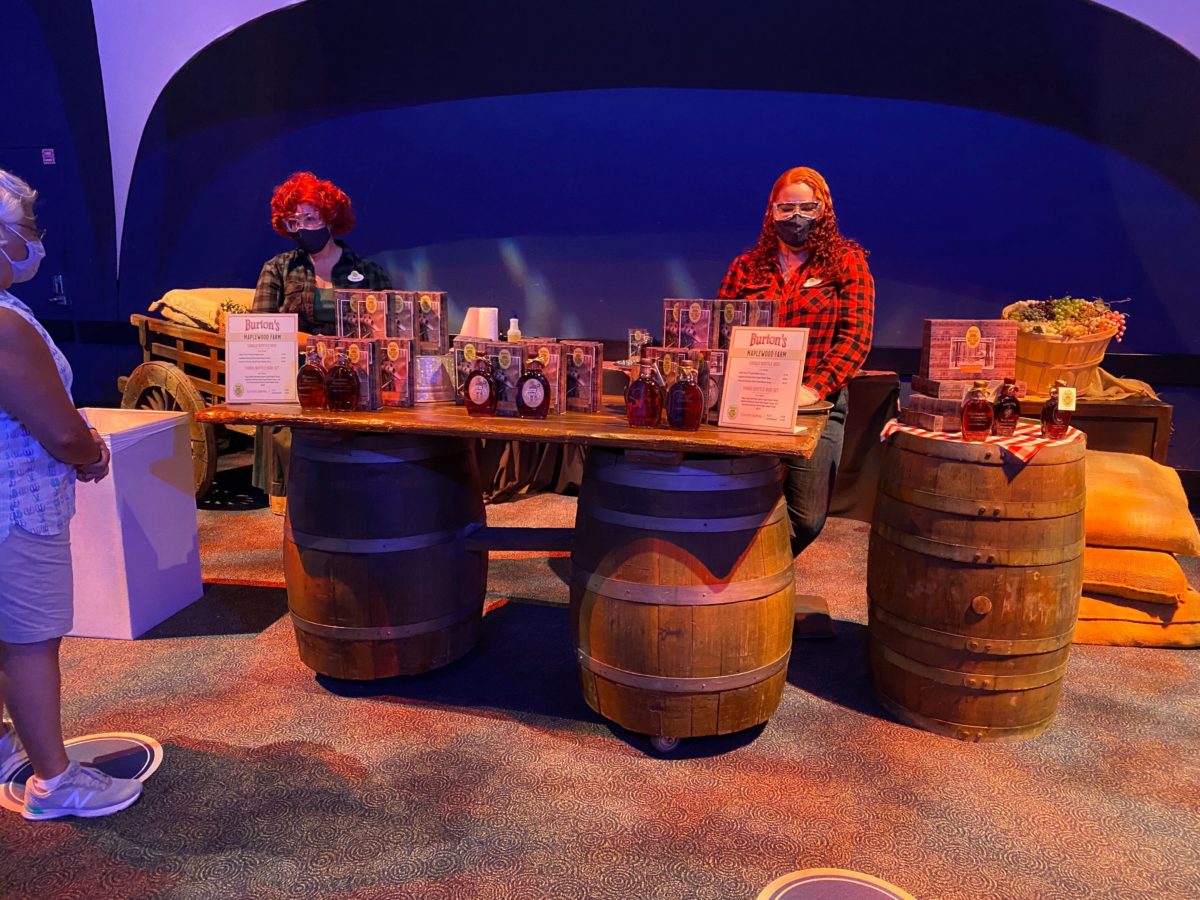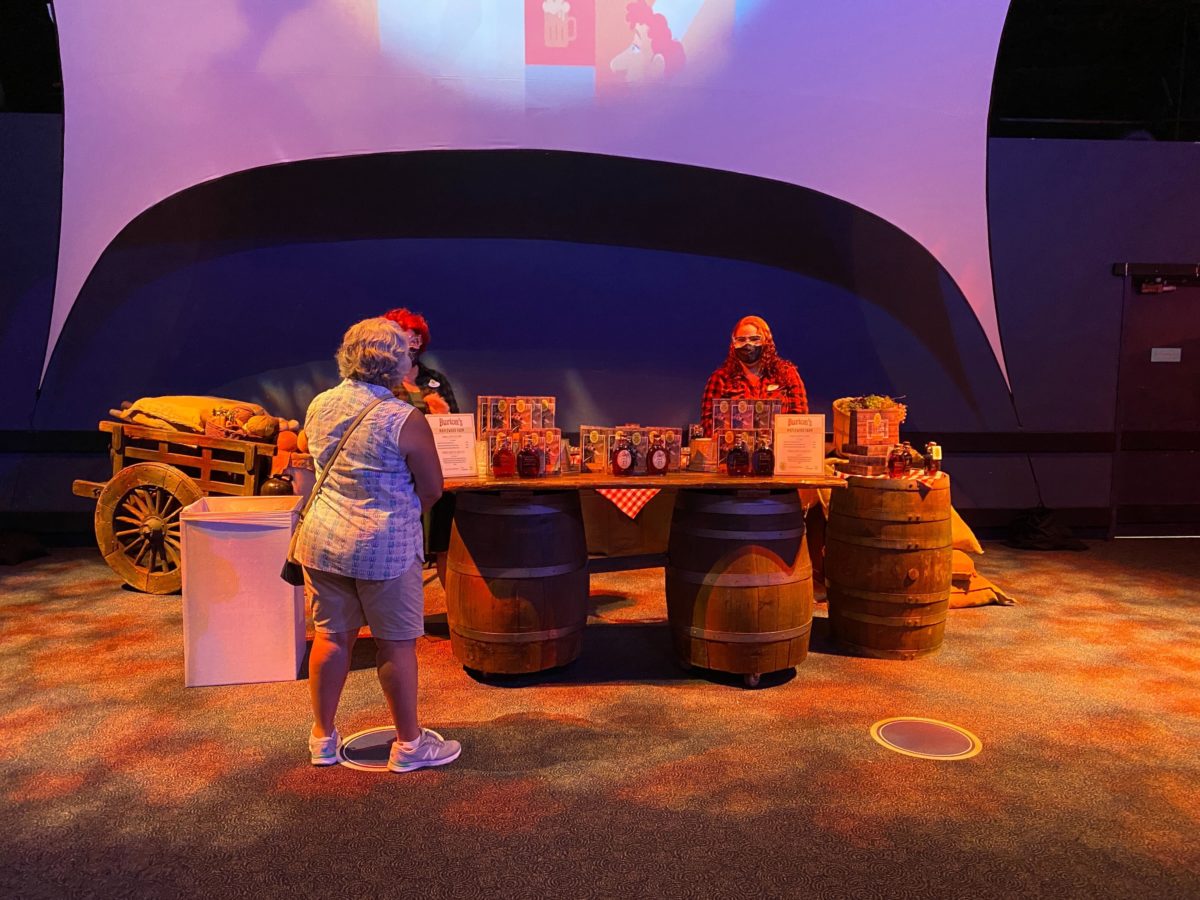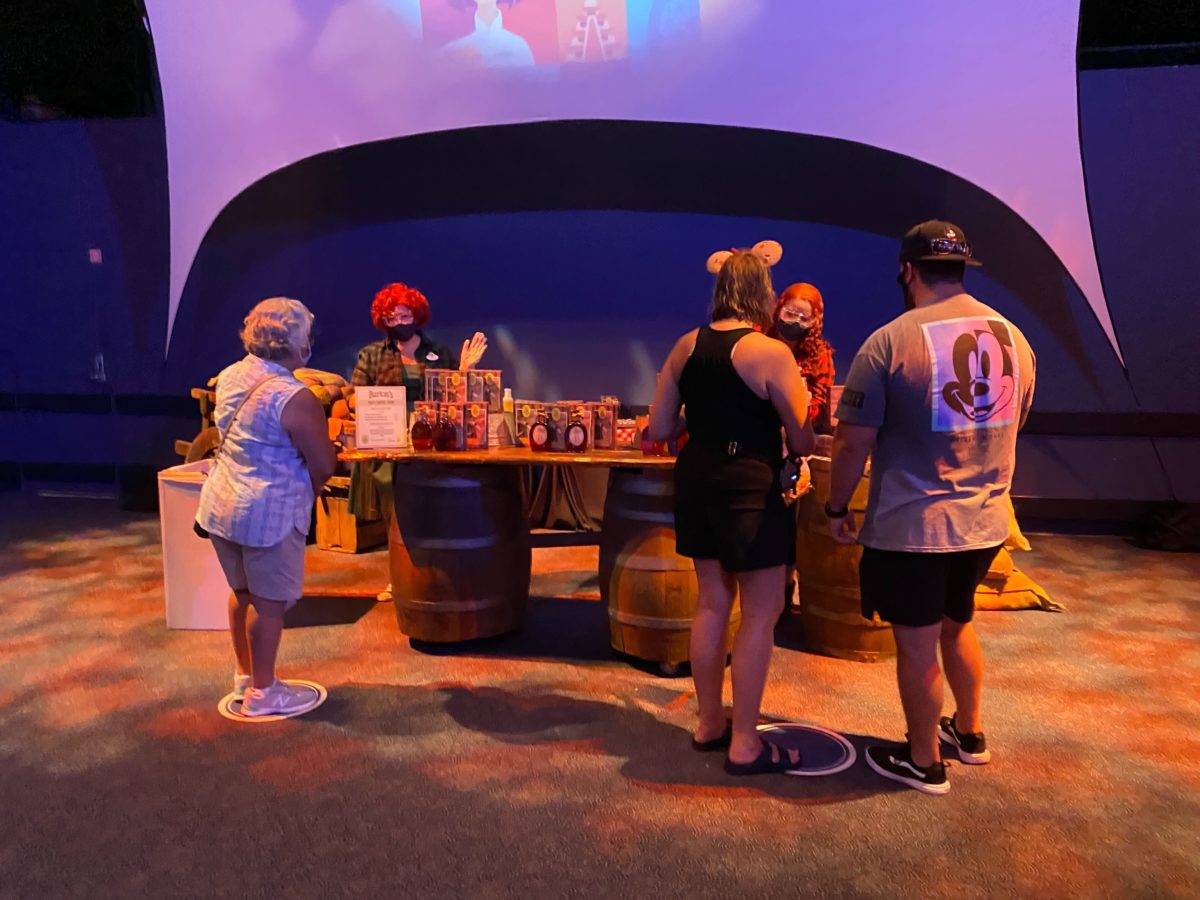 Listen as some friendly folks in plaid tell you more about their sweet maple syrup.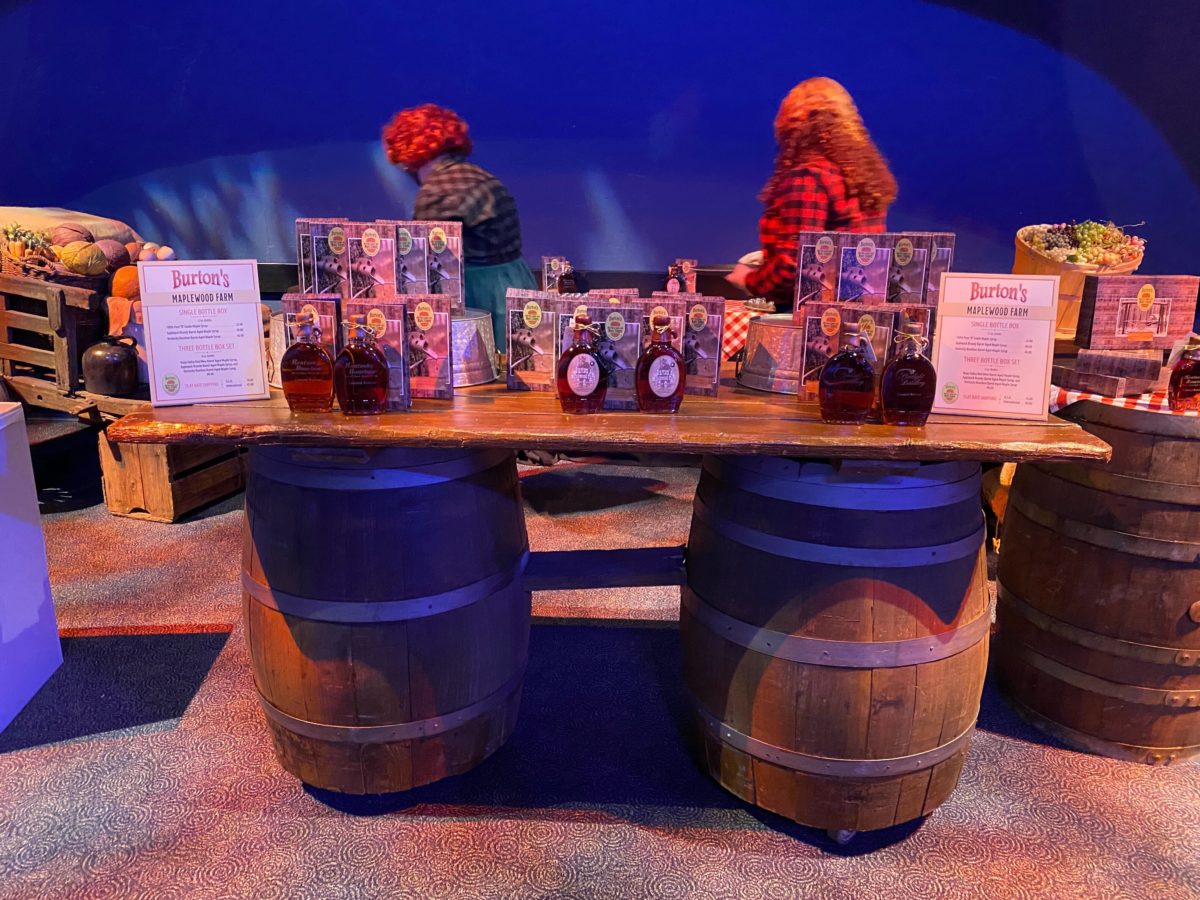 If you love what you tasted, you can bring a bottle home with you to enjoy with your pancakes!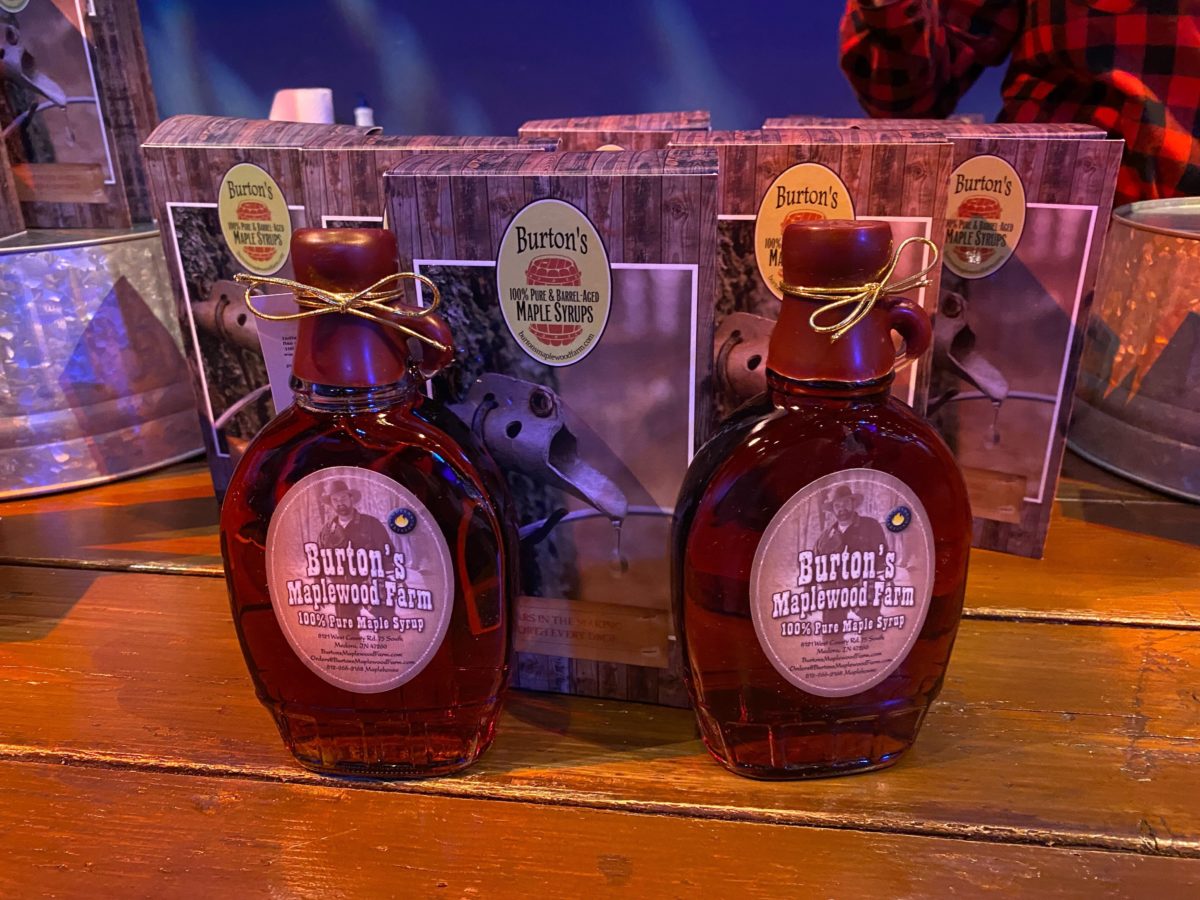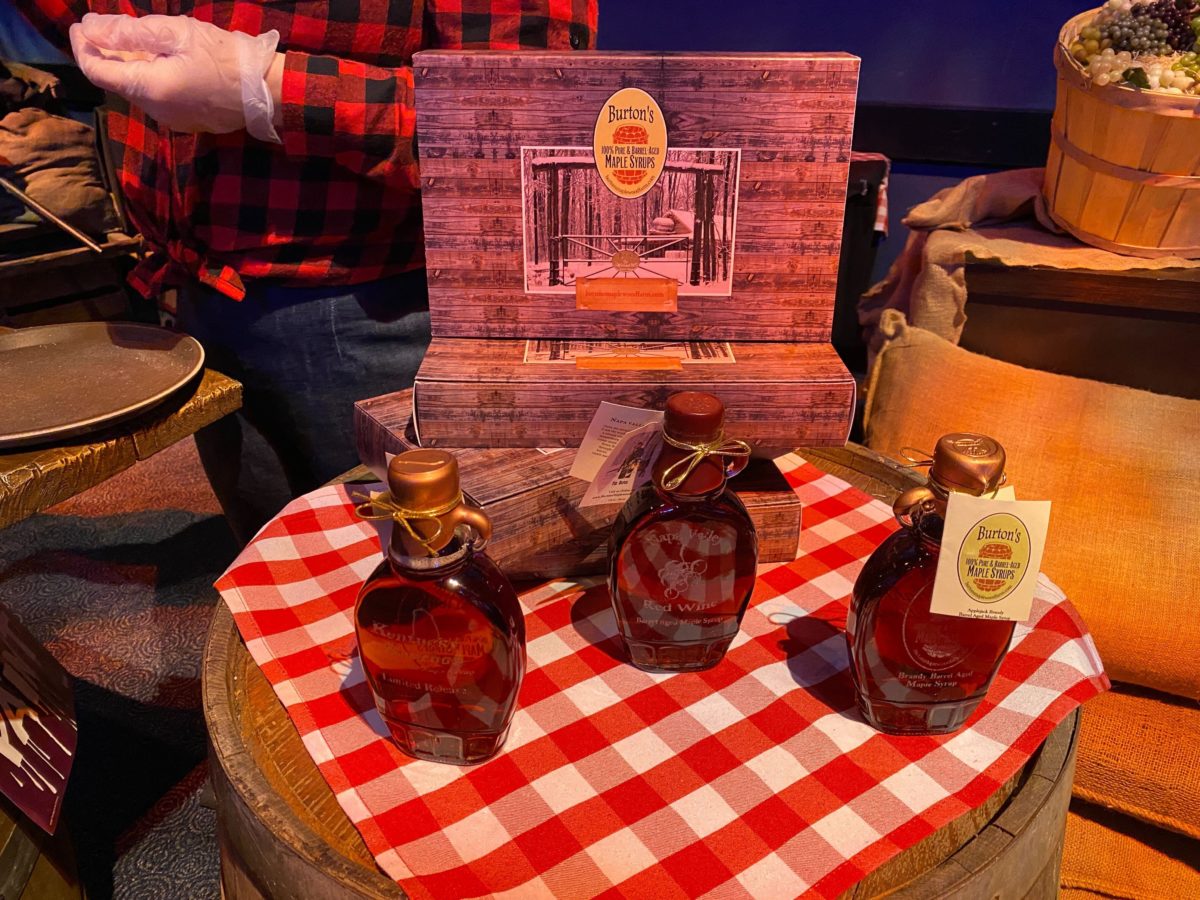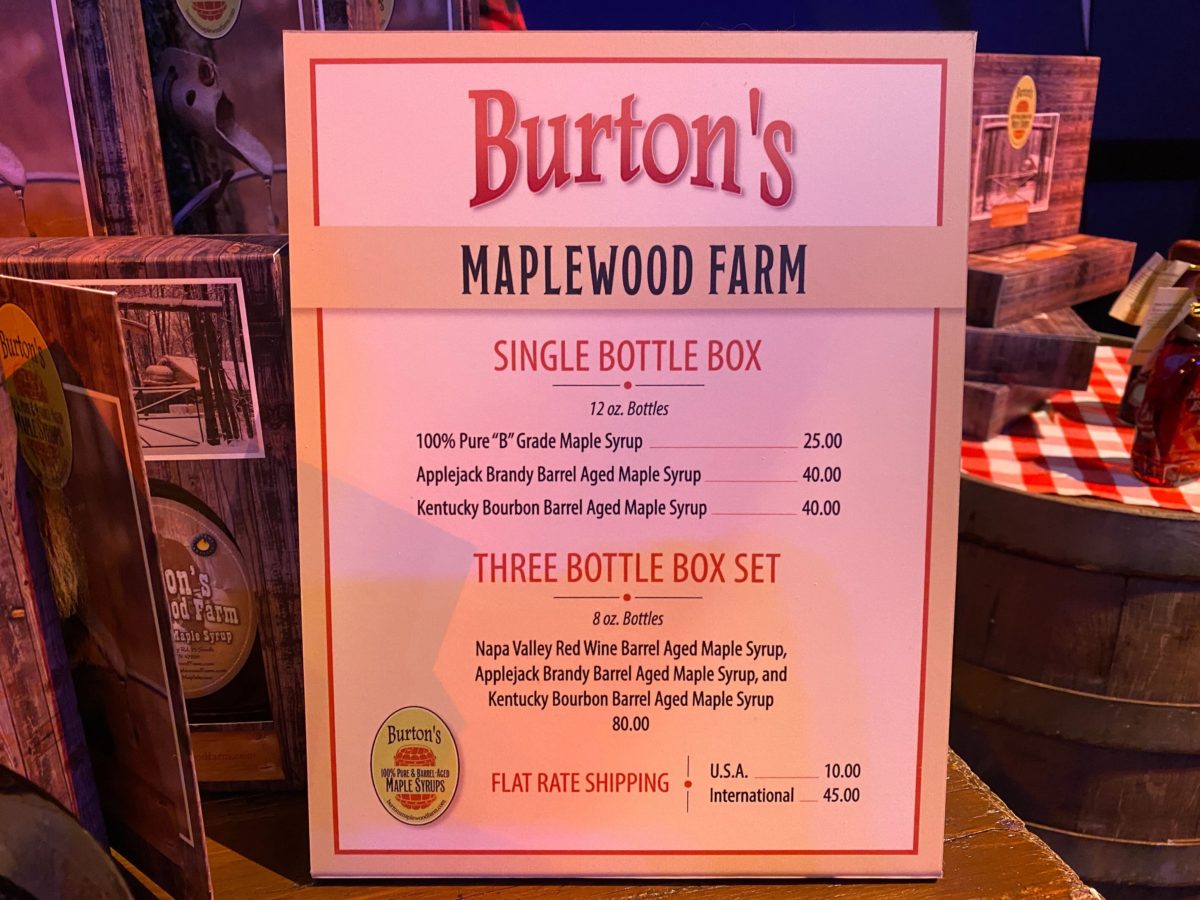 Prices for each syrup are displayed on the table. Can't decide which one to get? Why not purchase a box set and go home with all three instead!
Next time you are in EPCOT, will this table be a must-do during the Taste of EPCOT International Food and Wine Festival? What is your favorite maple treat? Let us know in the comments below!