This post may contain affiliate links; please read the disclosure for more information.
A fun new range of kitchenware items have been cooking up a storm in Disney Springs lately, all themed to the movies "Beauty and the Beast", "Toy Story", and "Cinderella". We've spotted character costume aprons, themed potholders, and a pair of grinning Lumiere and Cogsworth spatulas. It isn't just "Beauty and the Beast" spatulas available now, however, as we have just found three new designs of the utensil, all adorably themed to each of the three movies.
"Cinderella" Carriage Spatula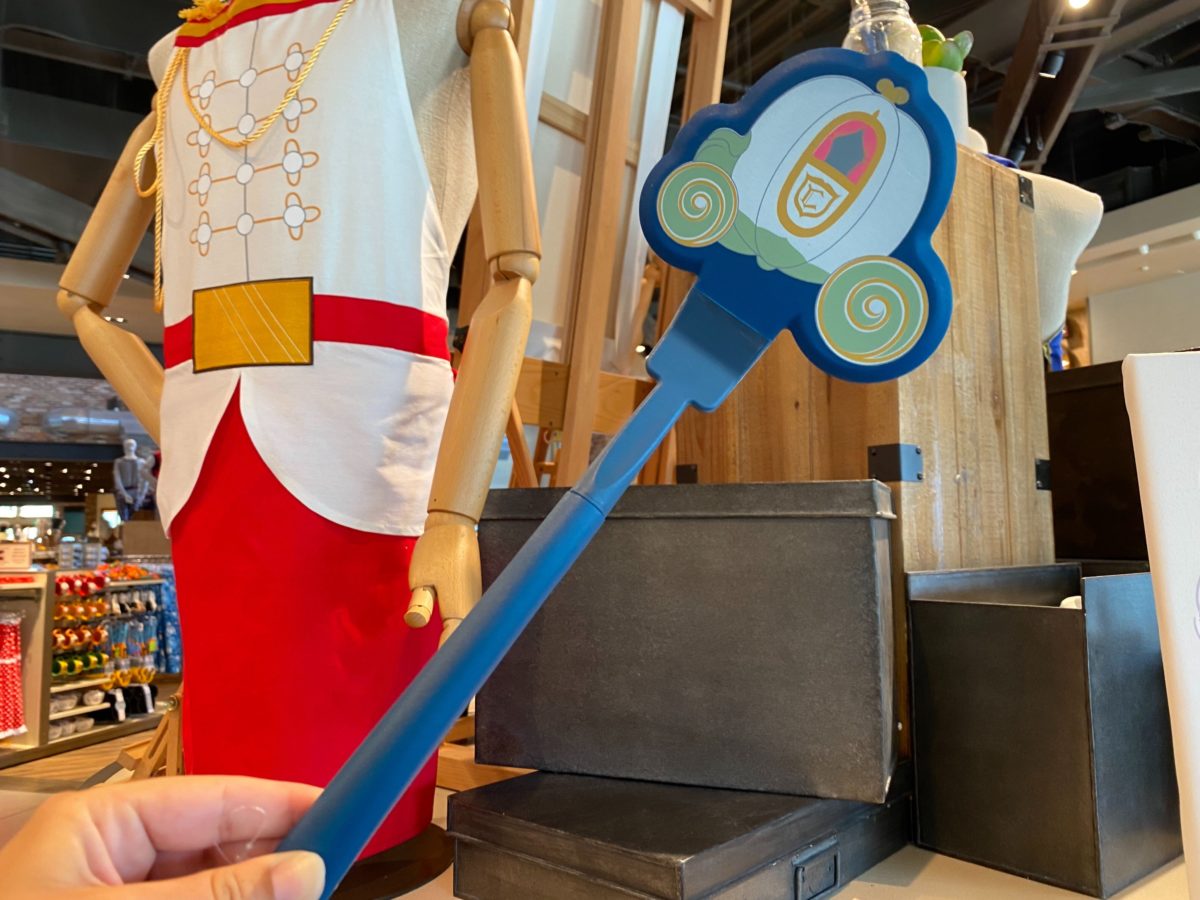 The first spatula is shaped like Cinderella's iconic pumpkin carriage.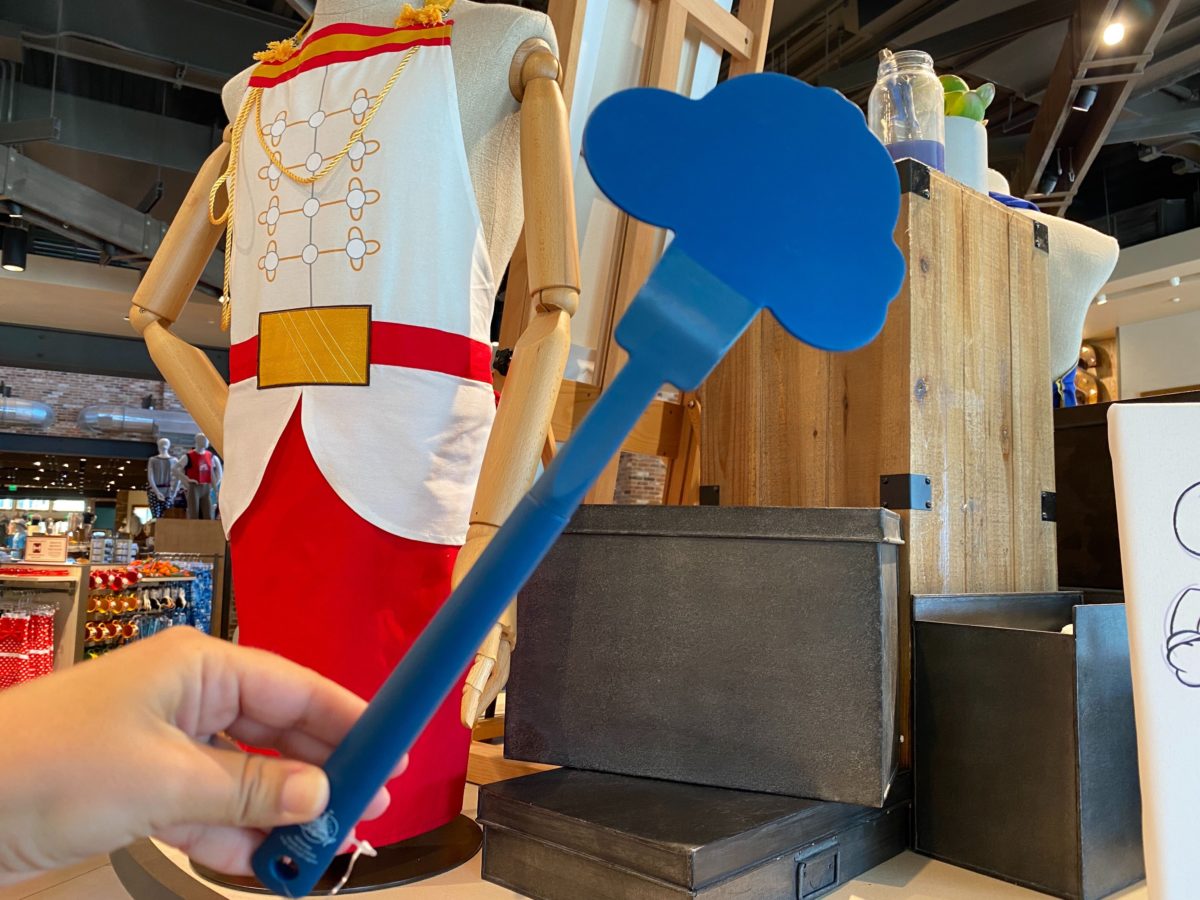 This navy blue utensil looks almost like a magic wand, with which you'll be singing "Bibbidi Bobbidi Boo" all around your kitchen!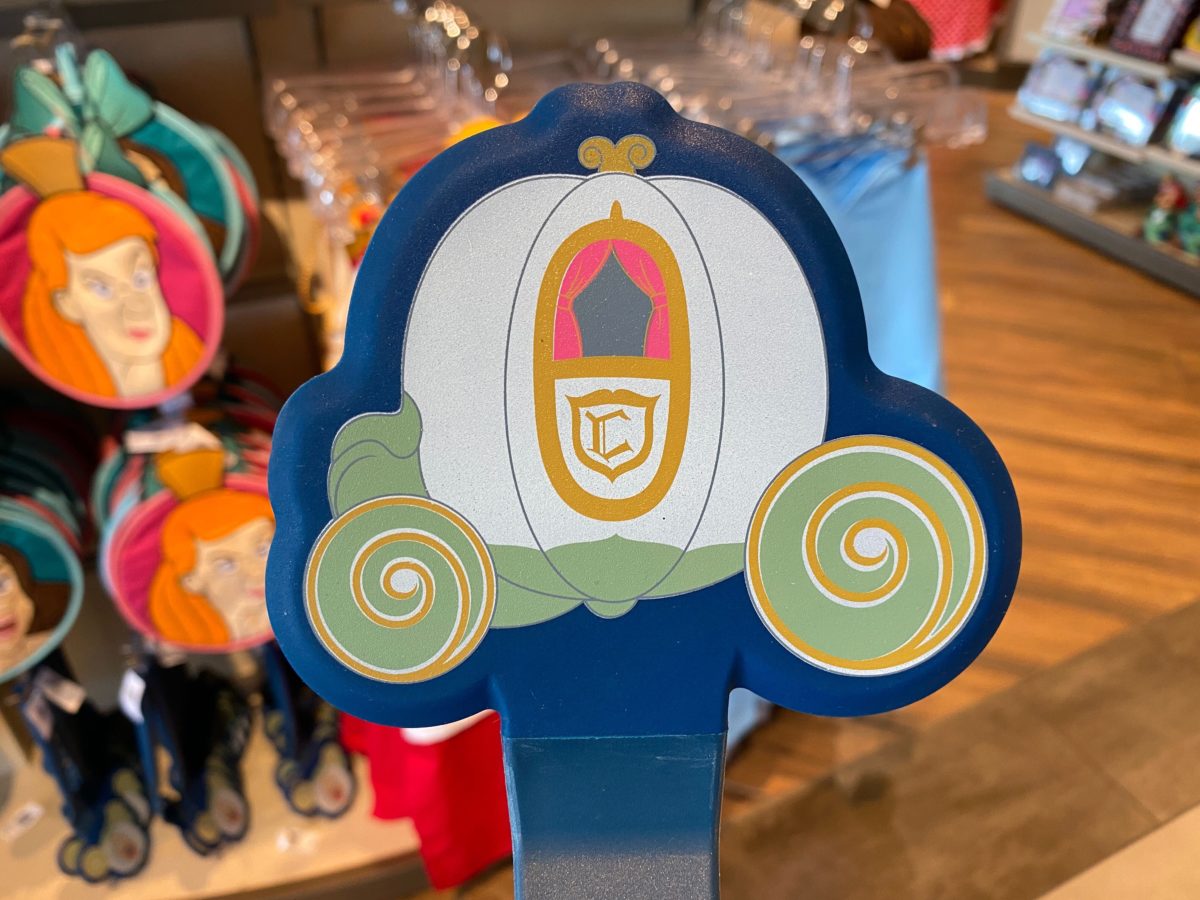 "Beauty and the Beast" Rose Spatula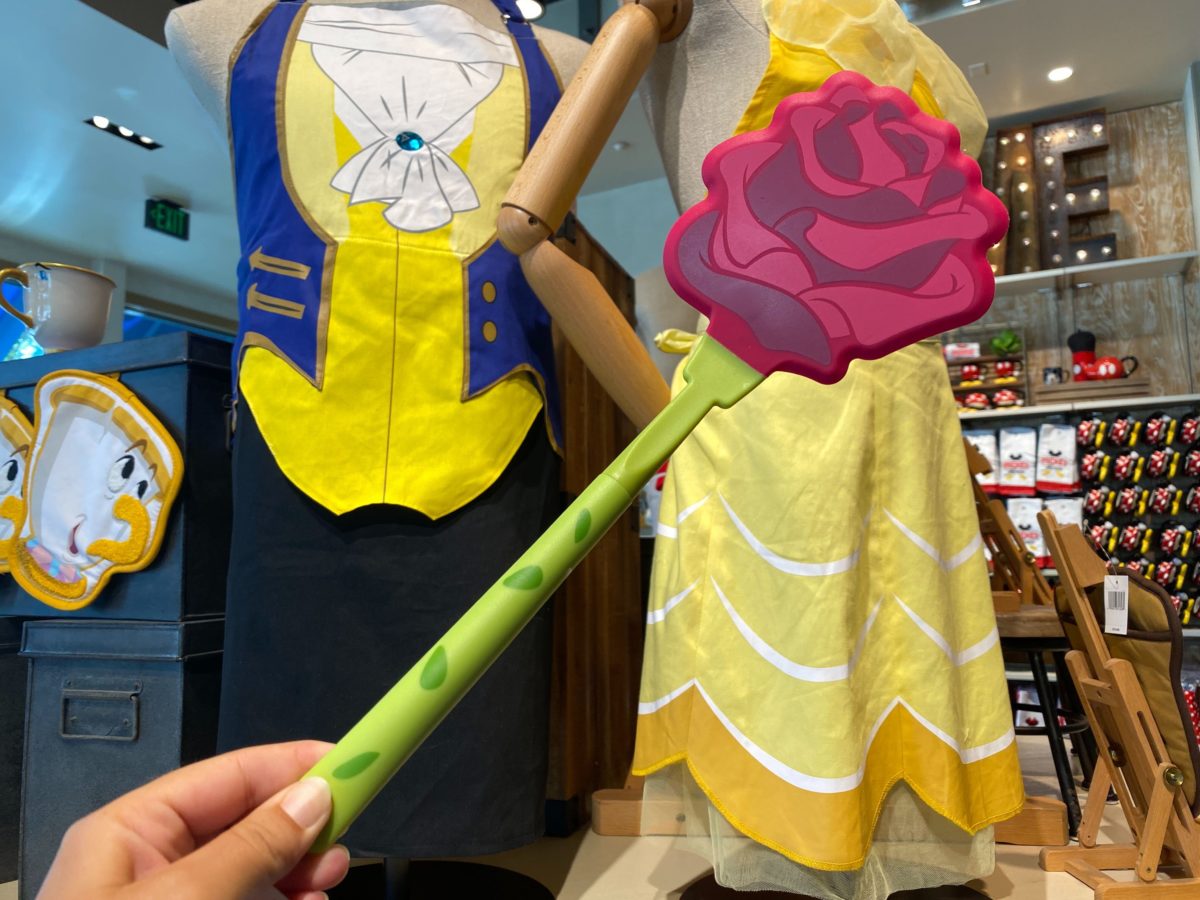 This next spatula is unmistakably inspired by the Beast's Enchanted Rose in "Beauty and the Beast".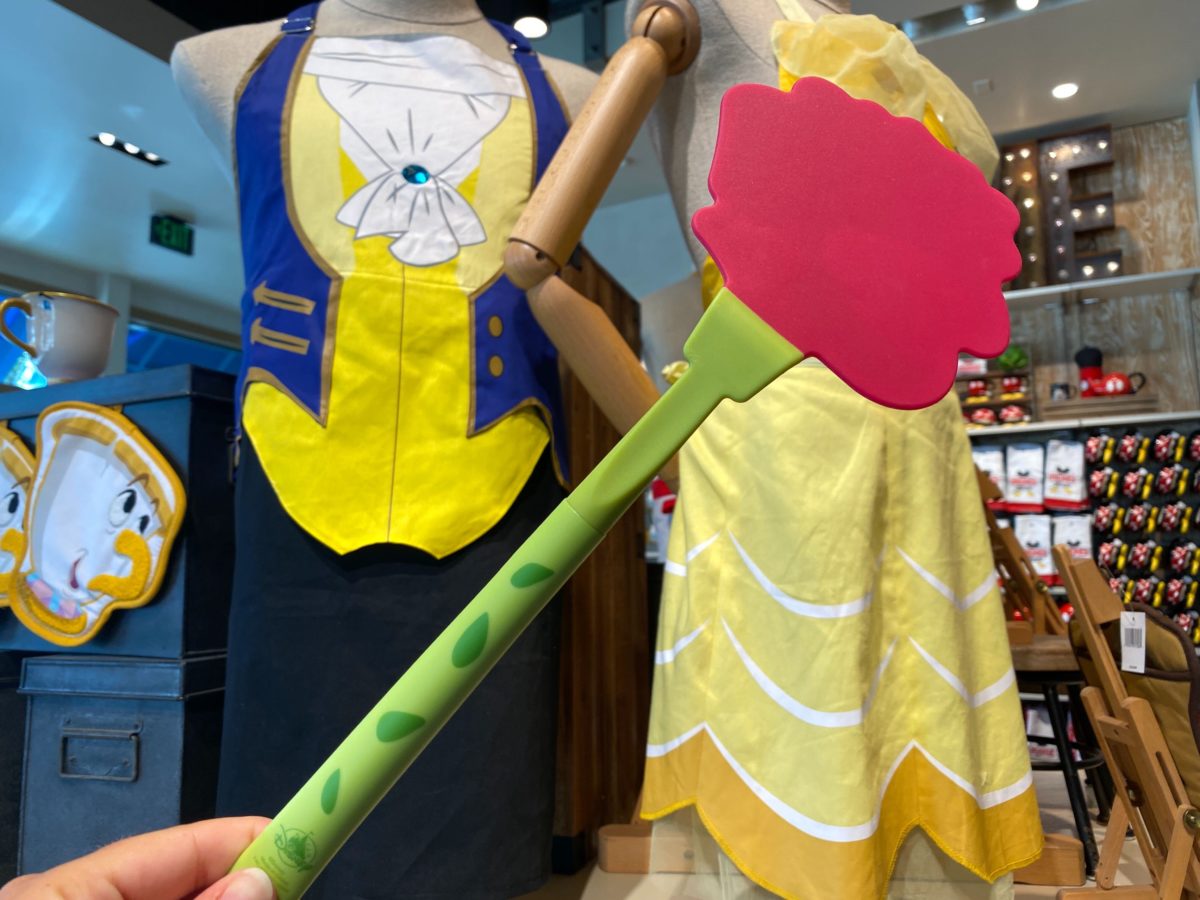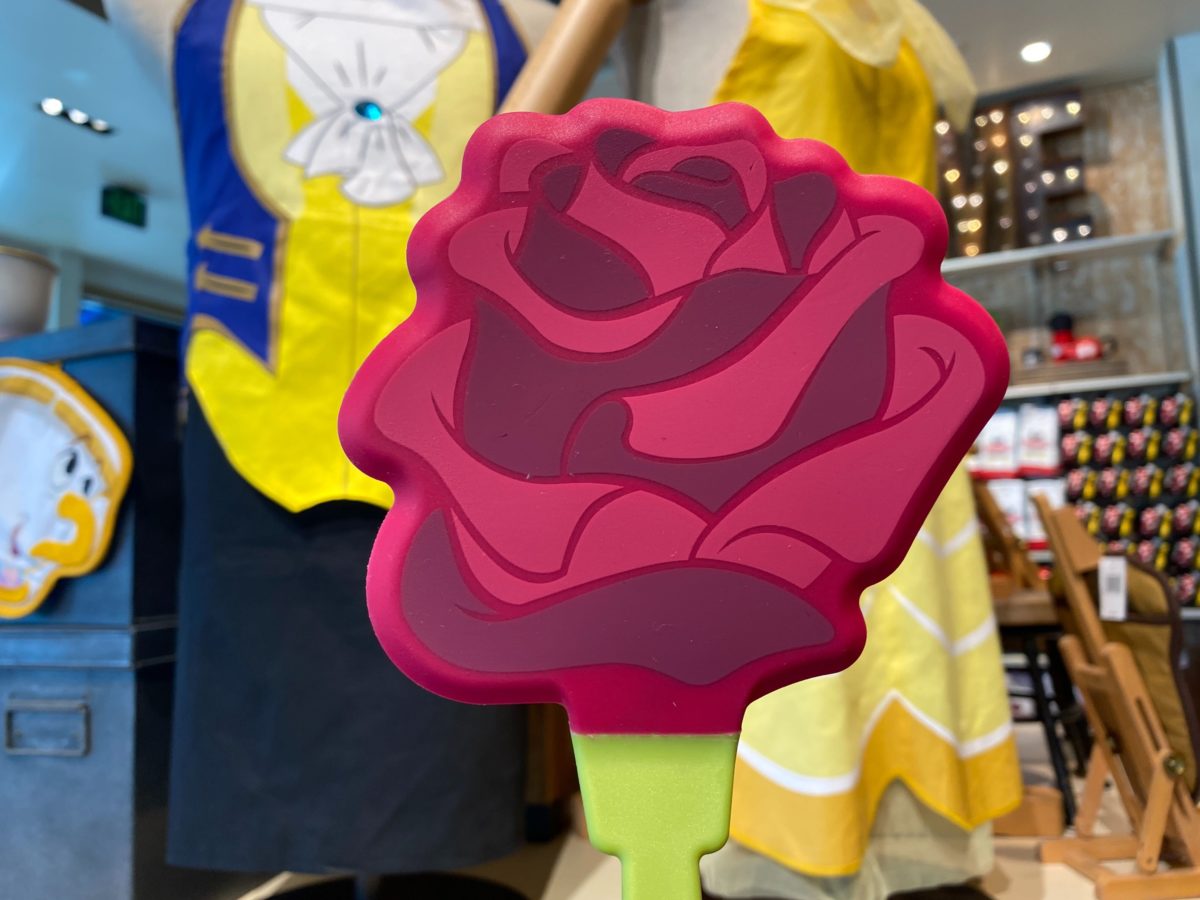 The ruby red rose-shaped spatula head sits atop a green, leafy stalk of a handle. This is perfect to help you whip up that beef ragu, cheese souffle, pies and puddings en flambe!
Buzz Lightyear Spatula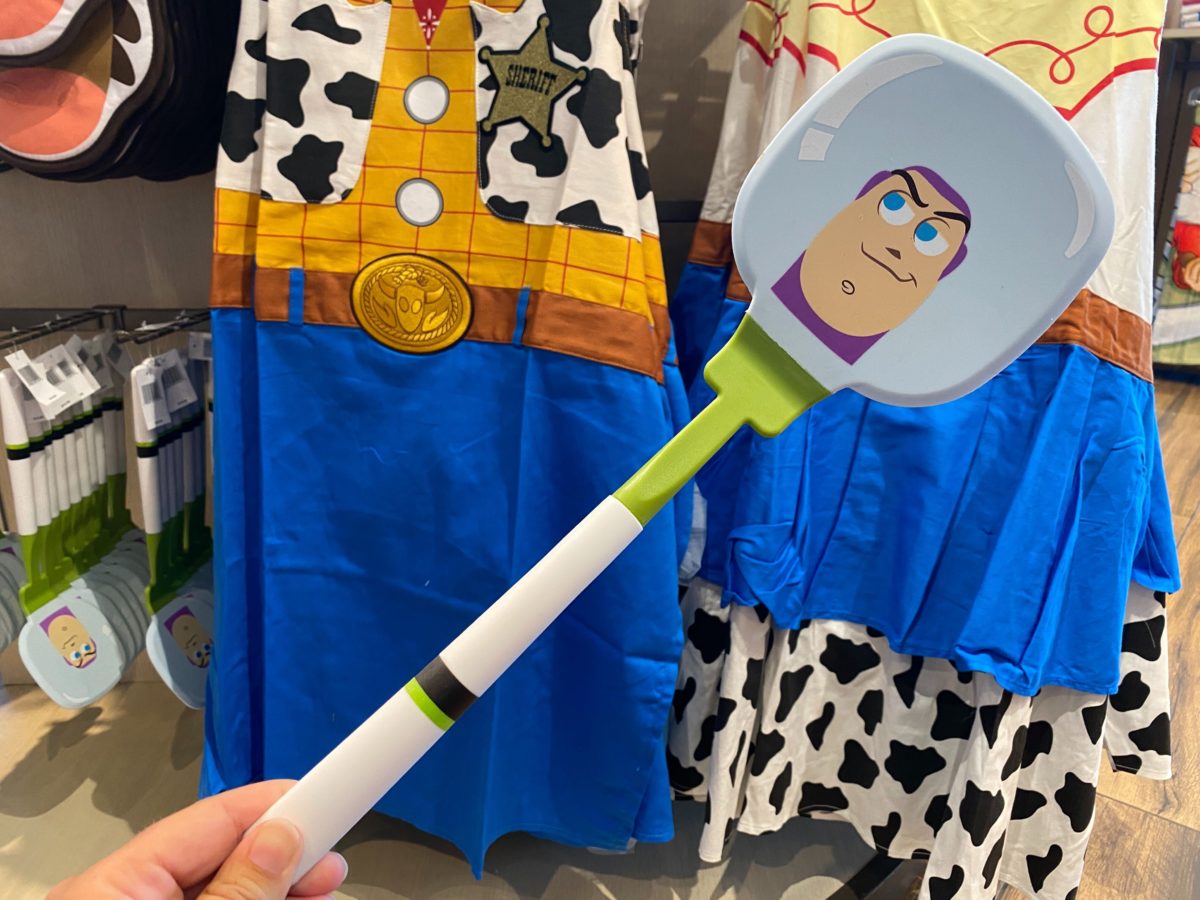 Last up is this spatula, and it's perfect for any Space Ranger.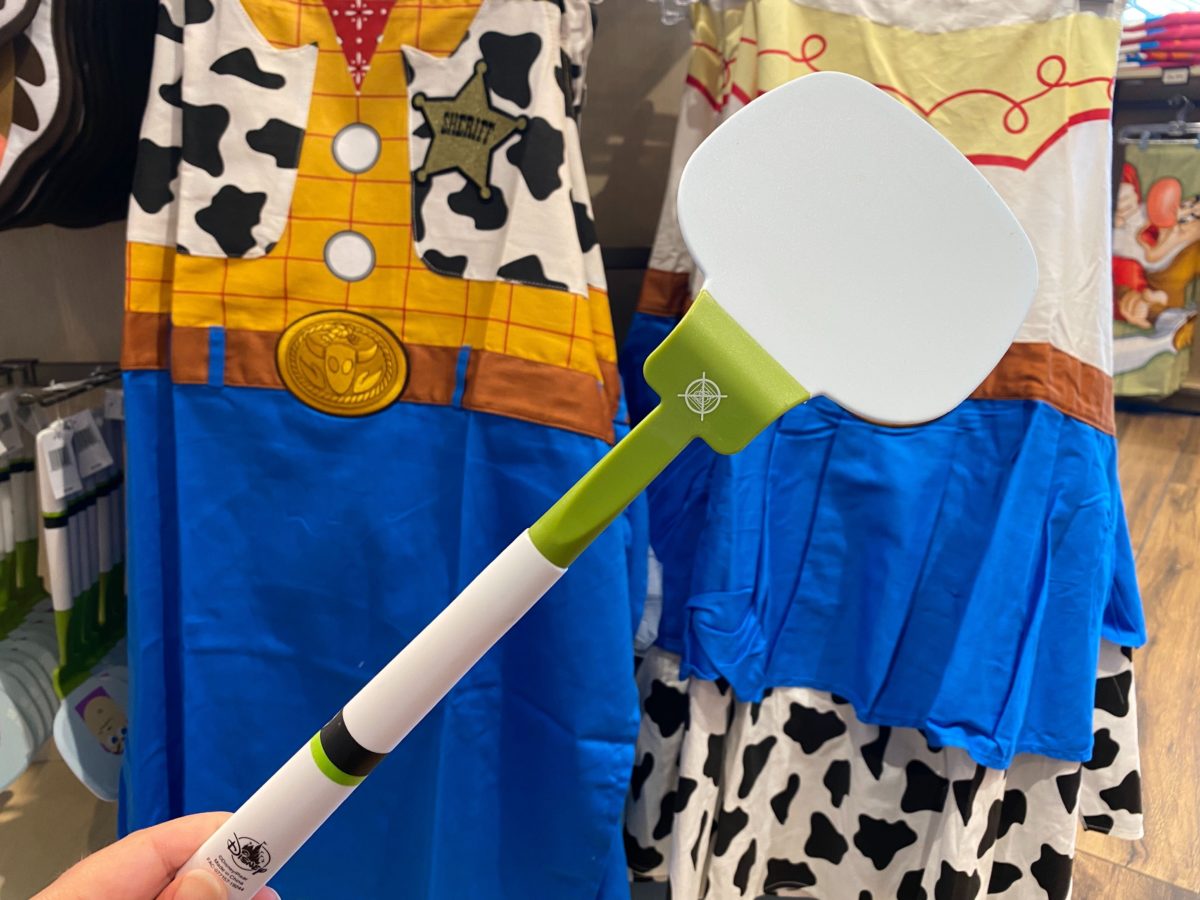 This spatula features Buzz Lightyear from "Toy Story", with the rounded head of the spatula his orb-like helmet, and the utensil handle striped in the green, white and purple of his spacesuit.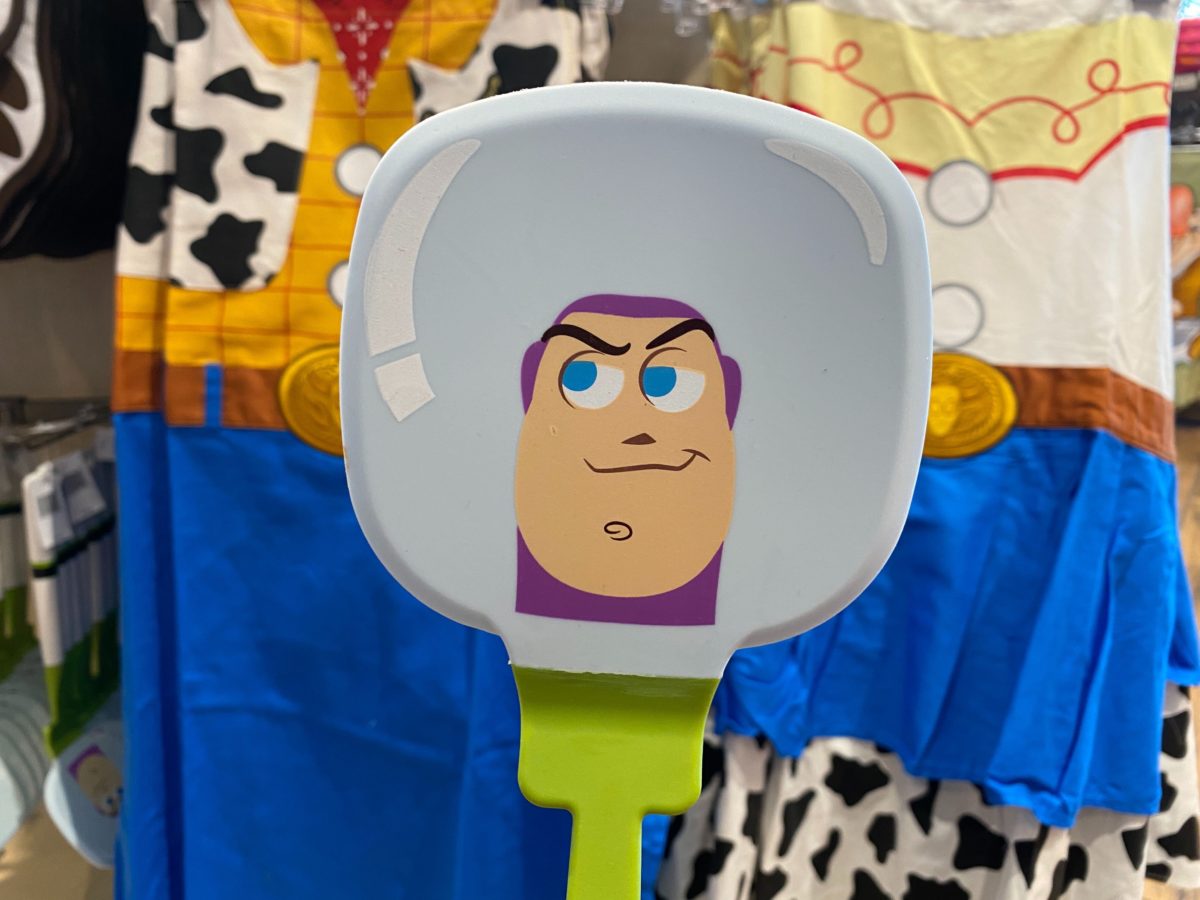 Each of these spatulas retail for $14.99, and can be found over in World of Disney in Disney Springs. Will you be bringing any back to your kitchen?