This post may contain affiliate links; please read the disclosure for more information.
Summer seems to be the season of PIXAR, with many new movie-inspired apparel pieces for the whole family arriving in the parks and on shopDisney. We're over in Disney Springs today, and have found three new items which are perfect for fans of the movies "Up" and "Toy Story".
"Toy Story" Rex Youth Hoodie – $46.99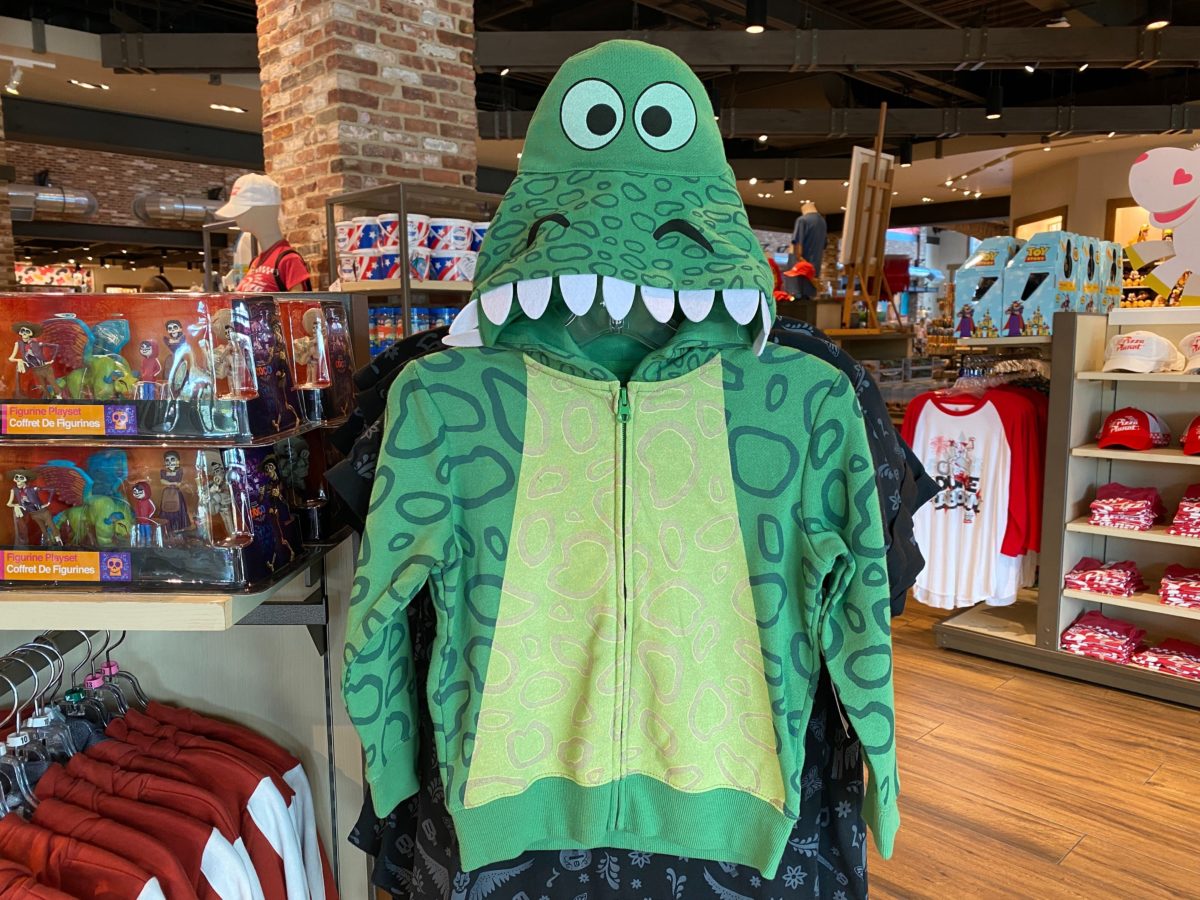 First up is this brilliant new zip-up hoodie. Featuring a scaly green pattern and big round eyes, this could only be Rex from "Toy Story"!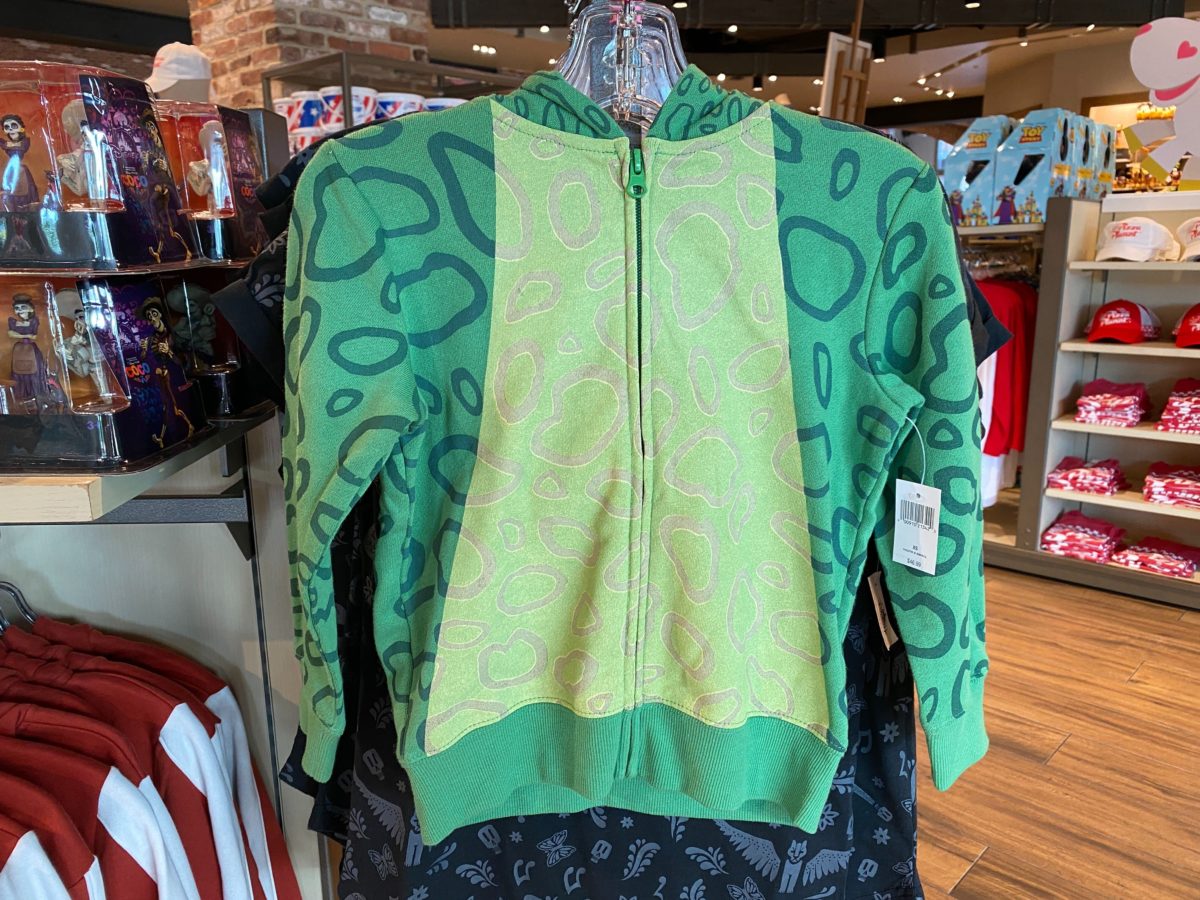 The best thing about this hoodie is the oversized hood, complete with furry teeth and surprised eyes.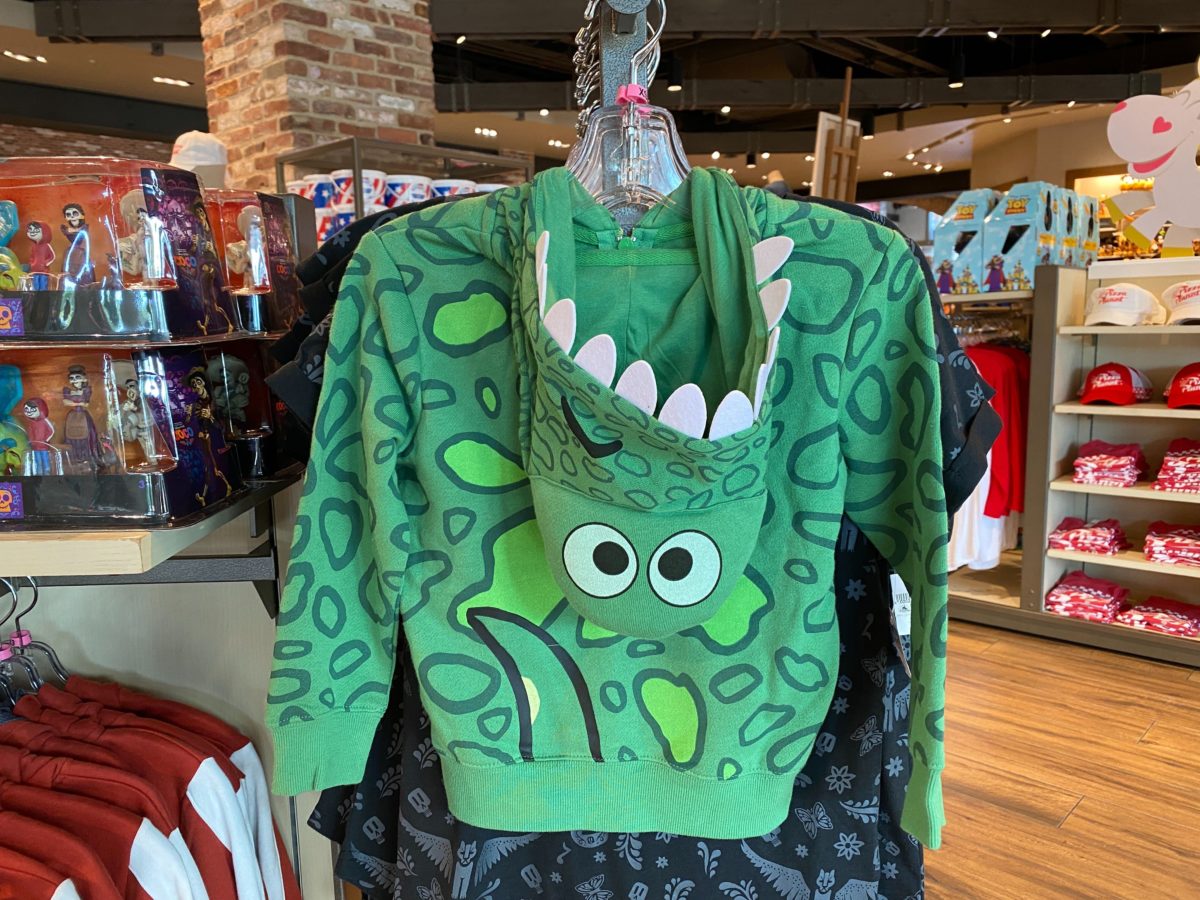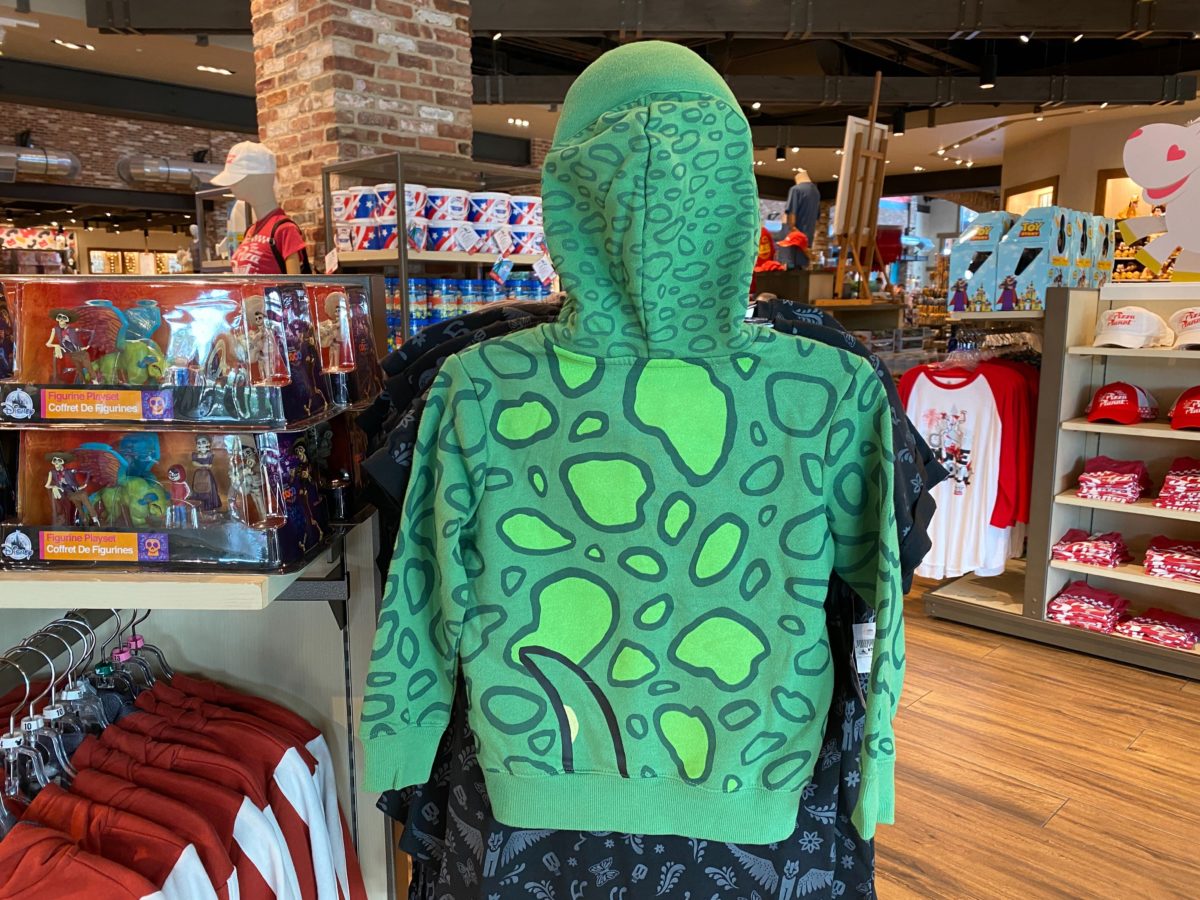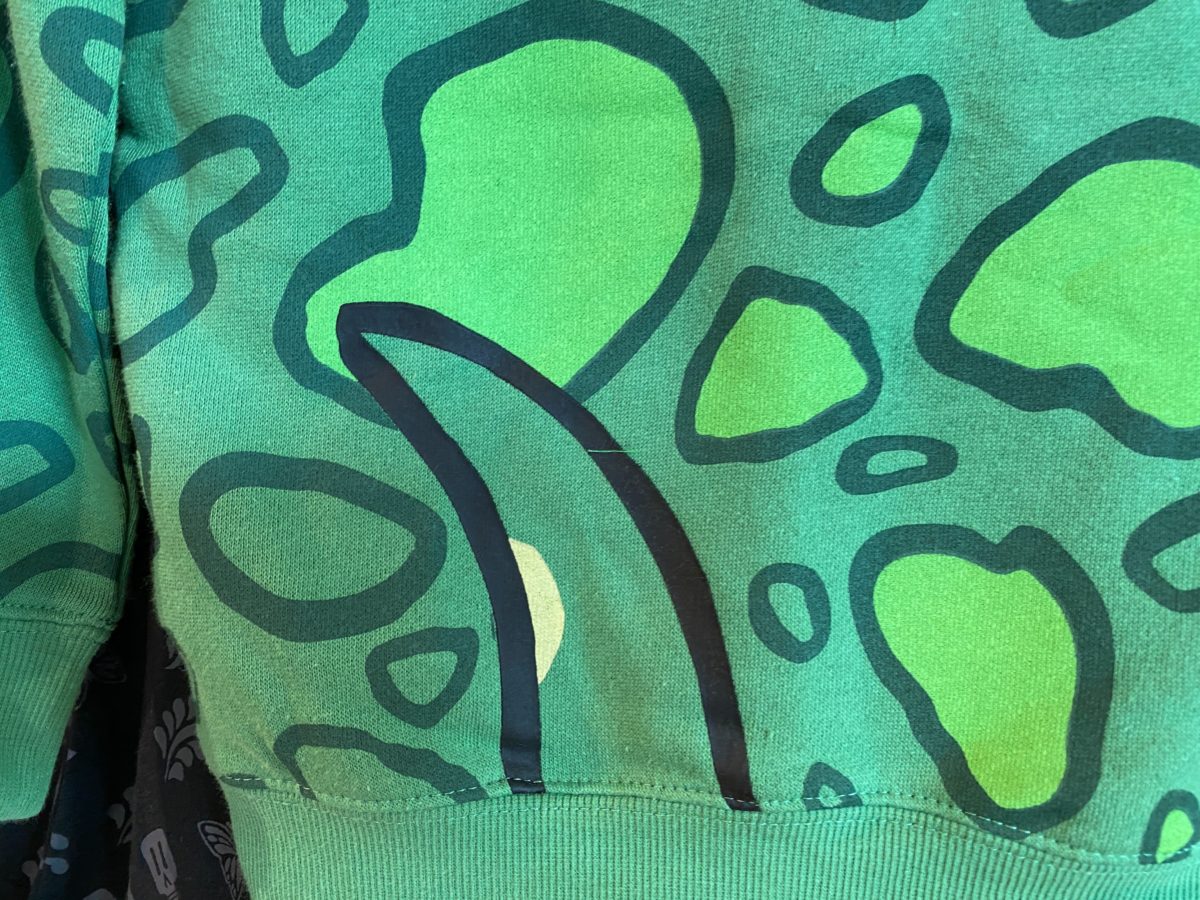 The back of the hoodie even features a cute little tail design. This crazy sweater comes in youth sizes, and reminds us of the hilariously fluffy and colorful Kevin hoodie we found earlier this week. Will you be dressing up like your favorite character soon?
"Up" Dug T-Shirt – $36.99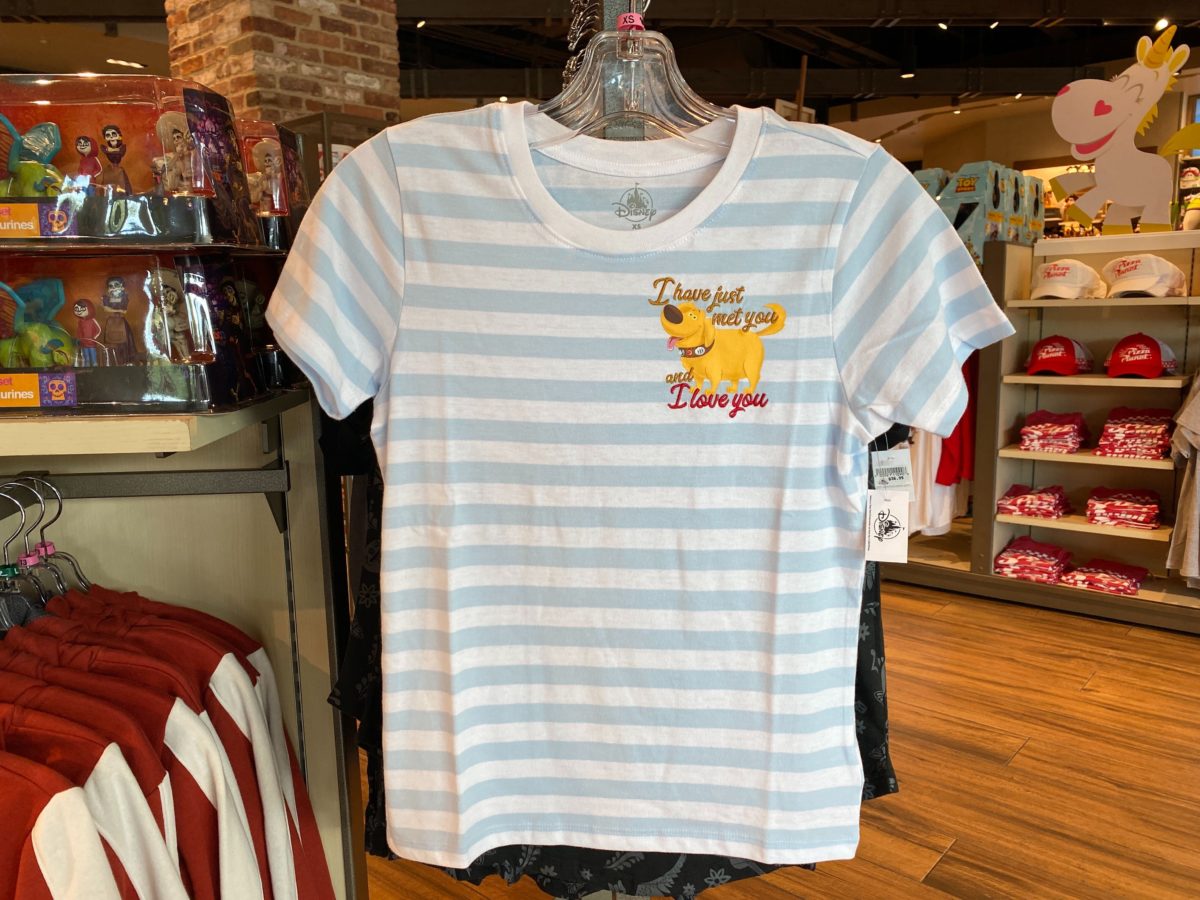 The next item we found was a bit less loud than the above hoodie, but still just as cute. It's this "Up"-themed t-shirt, featuring Dug the dog.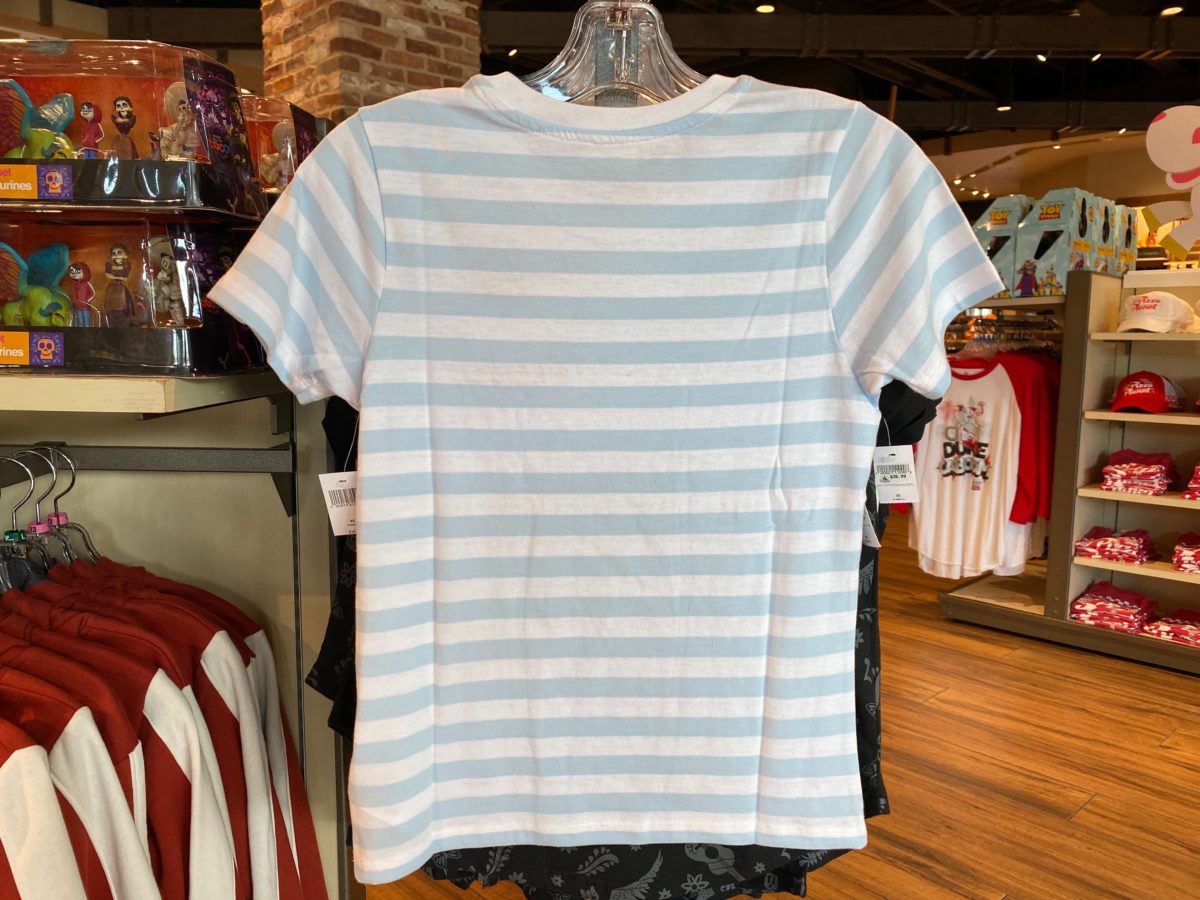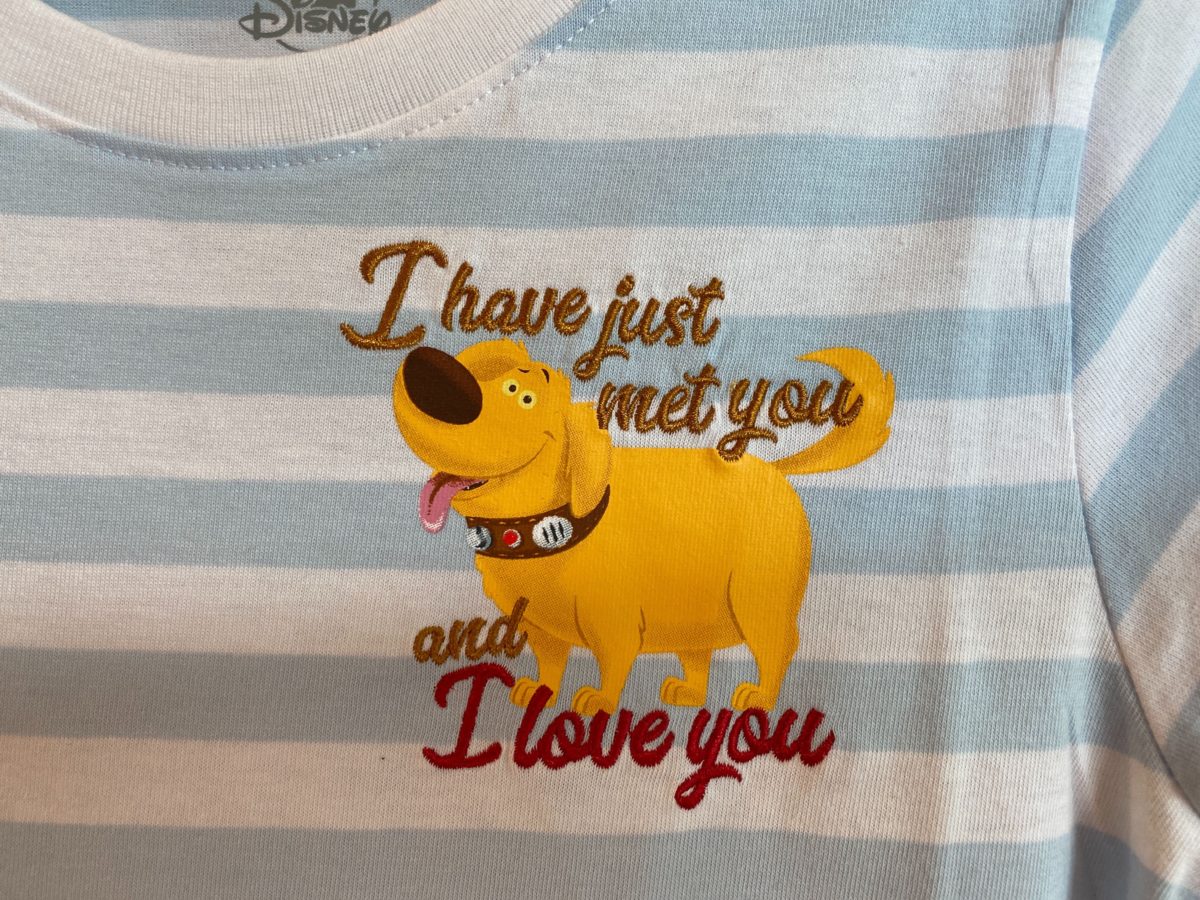 The t-shirt is striped in soft blue and white. On the chest is an adorable graphic of the fuzzy Dug, and embroidered around him is his sweet quote 'I have just met you and I love you'.
"Up" Kevin 'Wild & Free T-Shirt – $36.99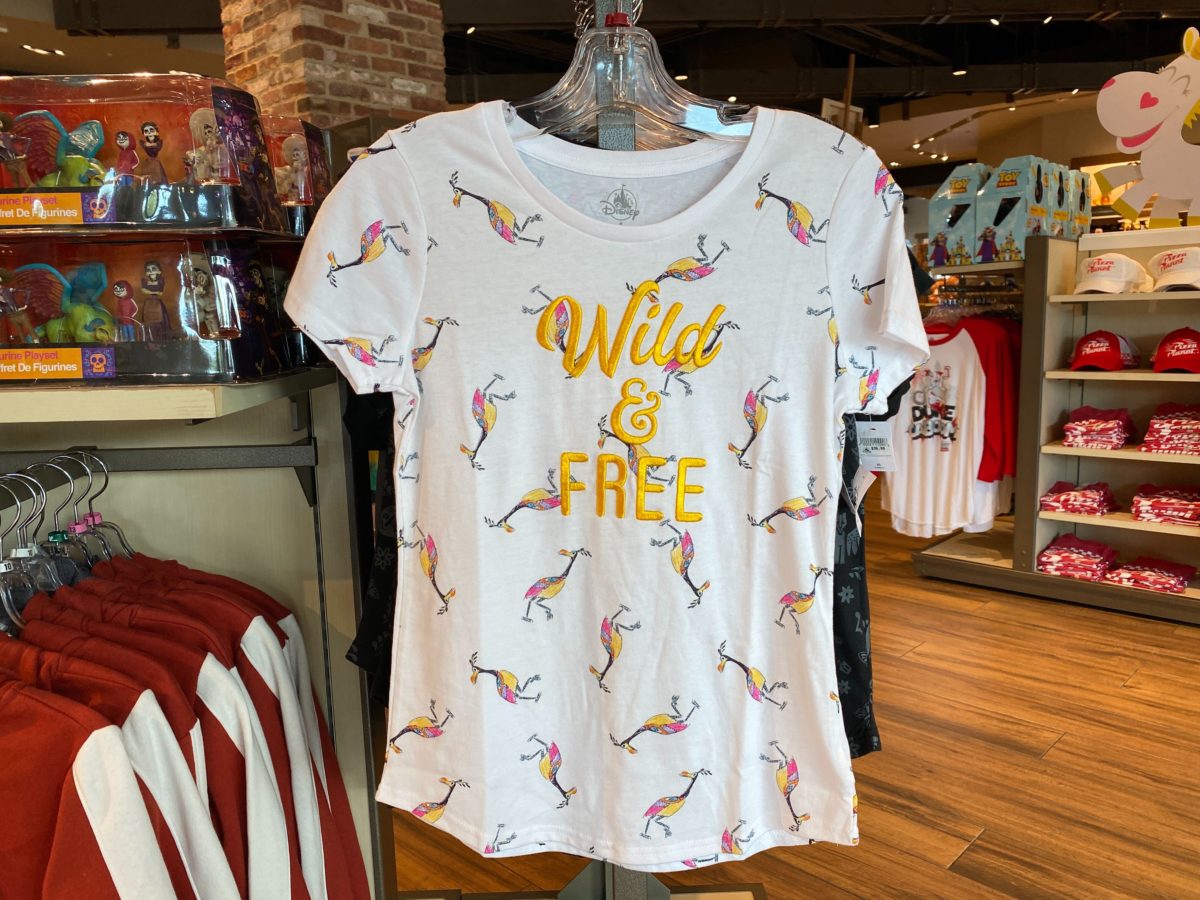 This last t-shirt is also inspired by the movie "Up", but this time featuring the exotic, colorful Kevin.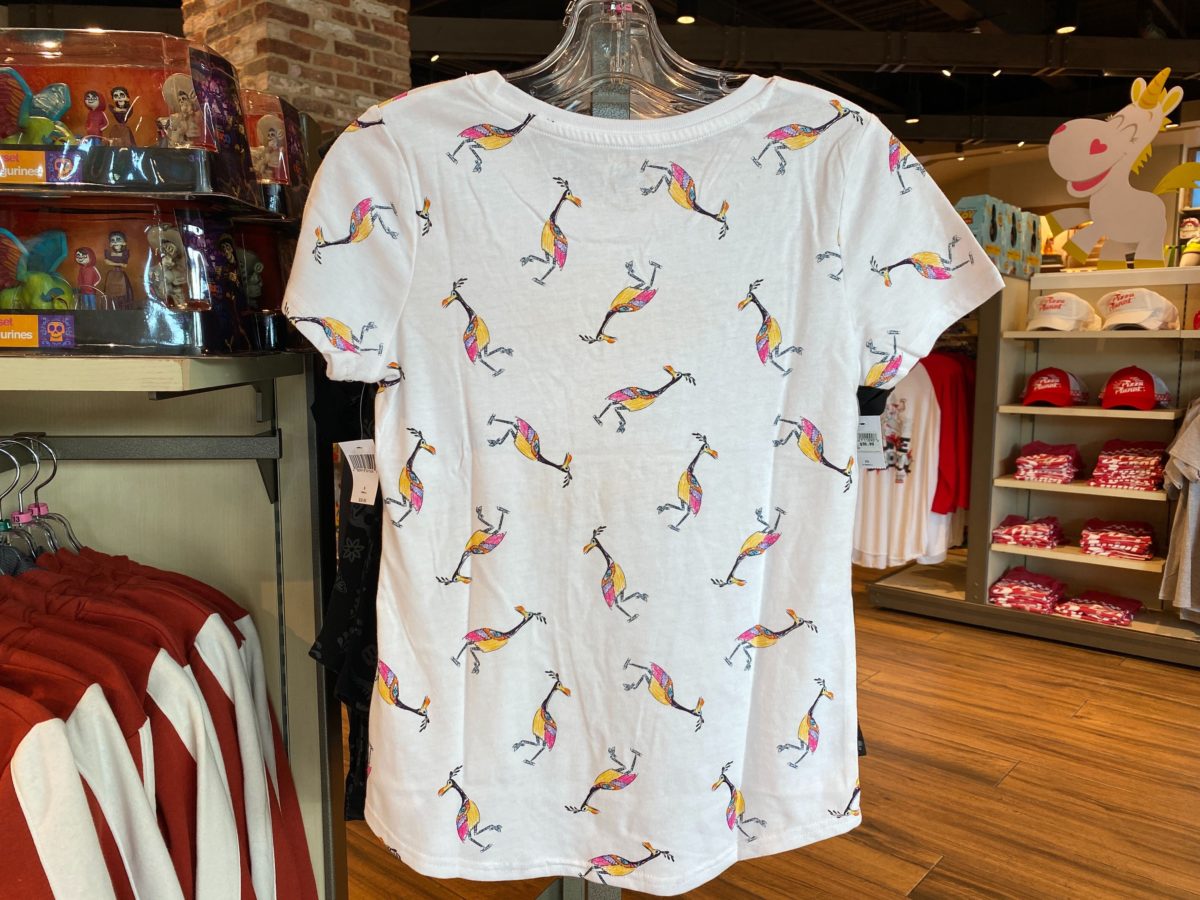 The white t-shirt features a funky, all-over pattern of Kevin the bird, sketched with her bright tropical colors. Across the front, a gold font spells out 'Wild & Free' in embroidered lettering.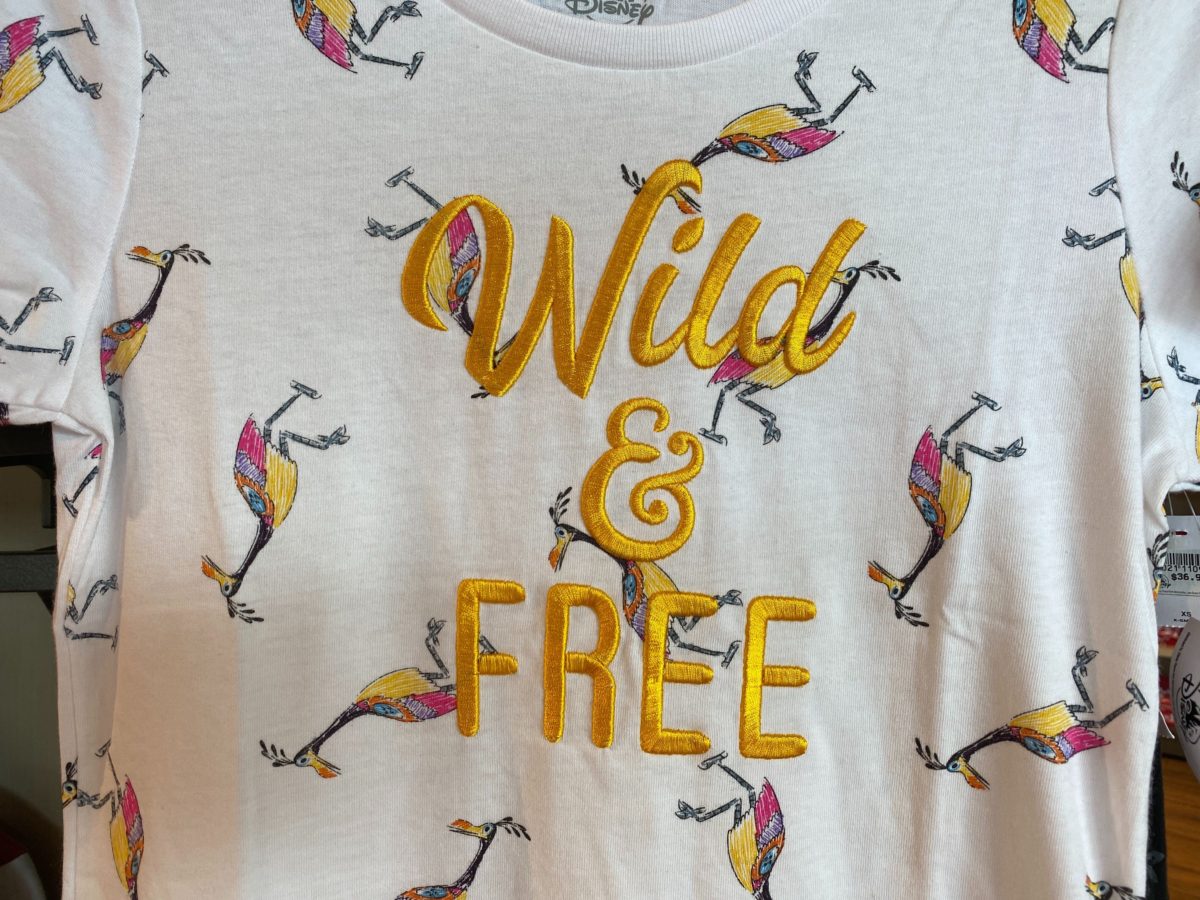 If you are a fan of Kevin from "Up", make sure you check out this amazing new backpack from Loungefly!
We found all three of these items over in World of Disney in Disney Springs. Will you be adding any of these items to your collection?